Add name or phrase to canvas, free-hand, or by using a stencil.
I put my niece's name in the lower right hand corner of the canvas using 3" lowercase stencils.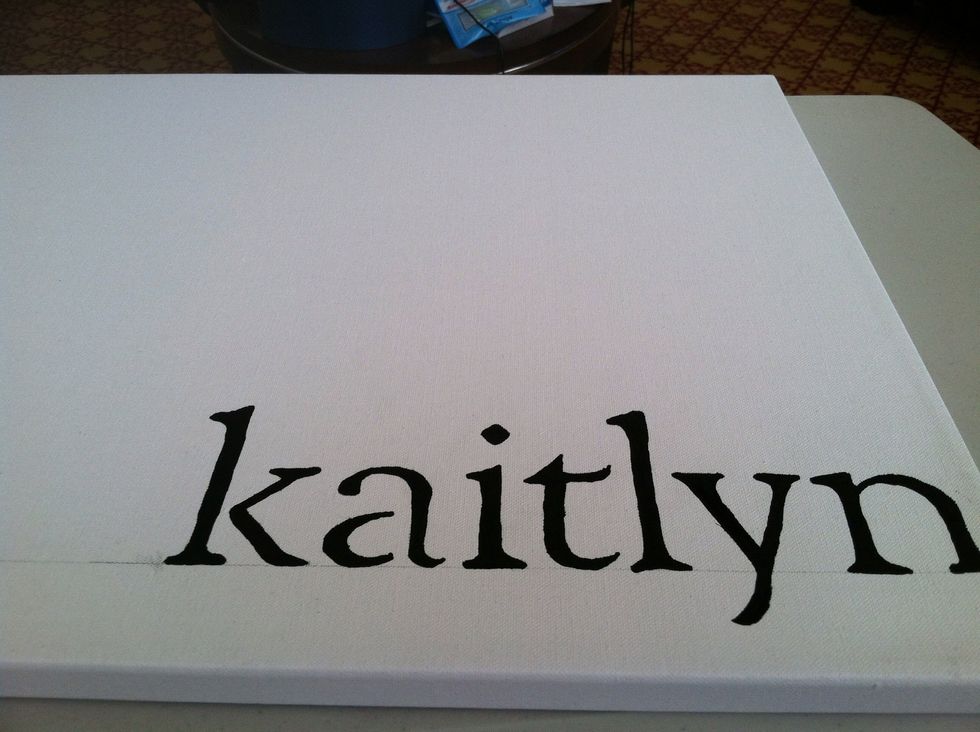 Filled in the pencil marks from the stencil with a water based Sharpie paint marker.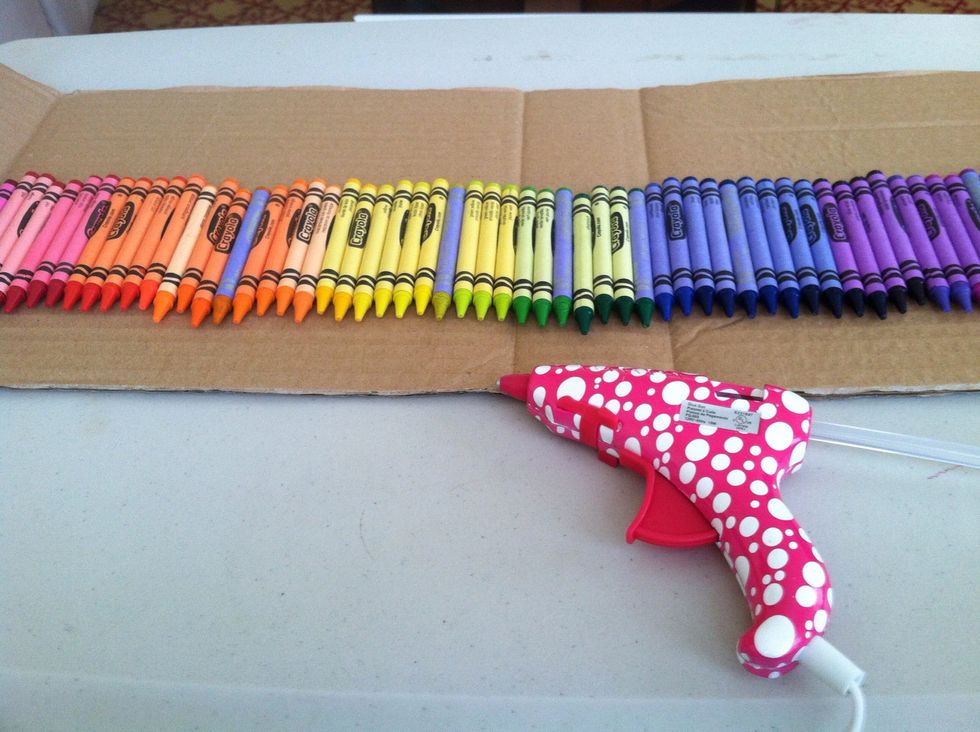 Hot glue crayons to a piece of cardboard or hot glue to the top of the canvas.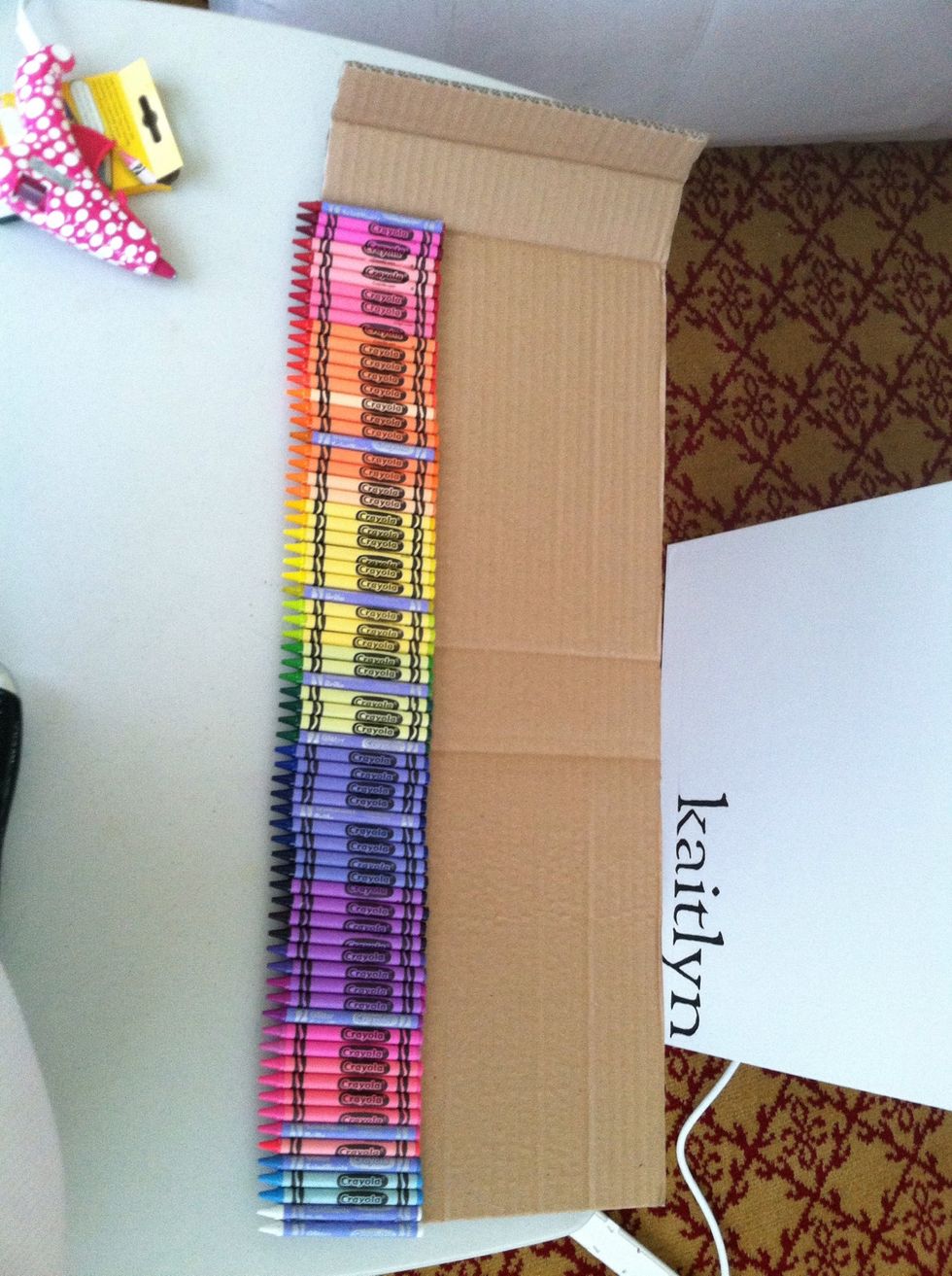 Crayons arranged like a rainbow. I pulled crayons out of 2 boxes of 64, a box of 8 neon, and glitter ones. I don't recommend the glitter, didn't melt well & didn't come out the way I hoped.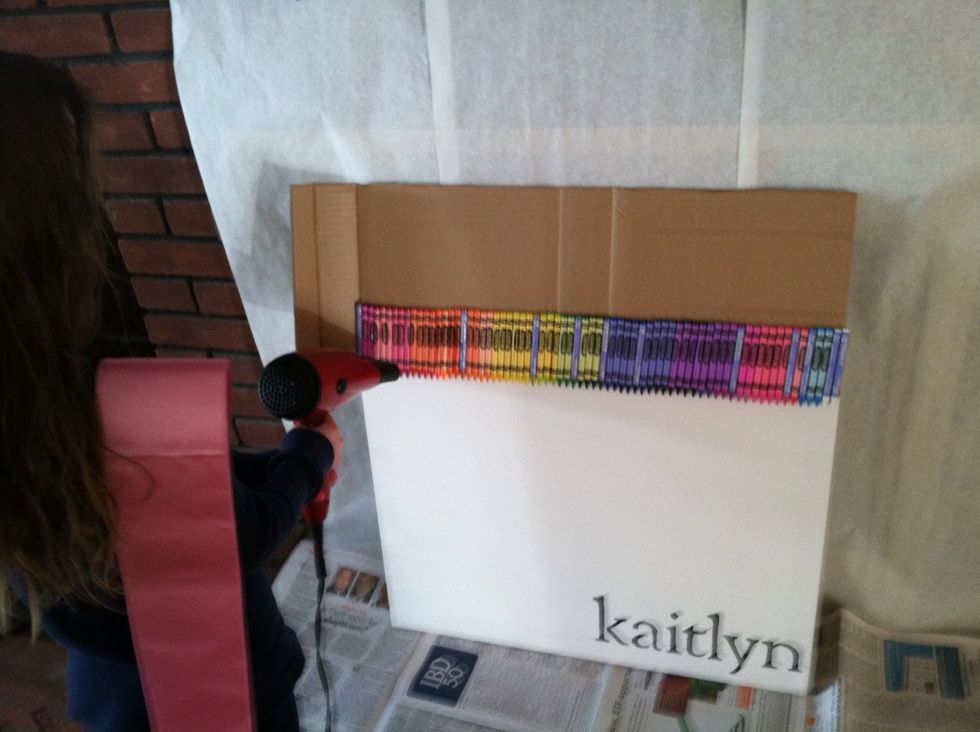 Set up. Prepare for splatters. Use blow dryer to melt crayons, until you get you desired results. This was an art project to do with my niece for her birthday. Took about 30 minutes.
All done.
Crayons
1.0 Canvas
1.0 Paint marker
1.0 Blow dryer
1.0 Hot Glue gun