Make Meiji Apollo DIY Japanese Candy Kit
127
Make your own Apollo Chocolates- A classic famous Japanese Candy treat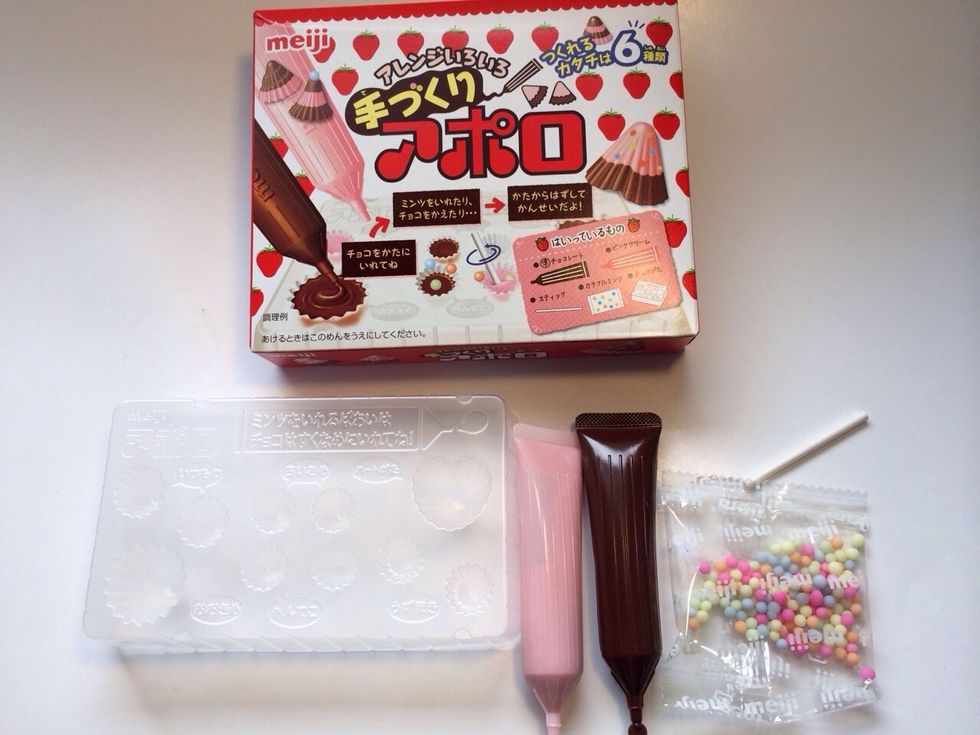 Contents: Chocolate--Strawberry Chocolate--Sprinkles--Mixing Stick--Apollo Mold tray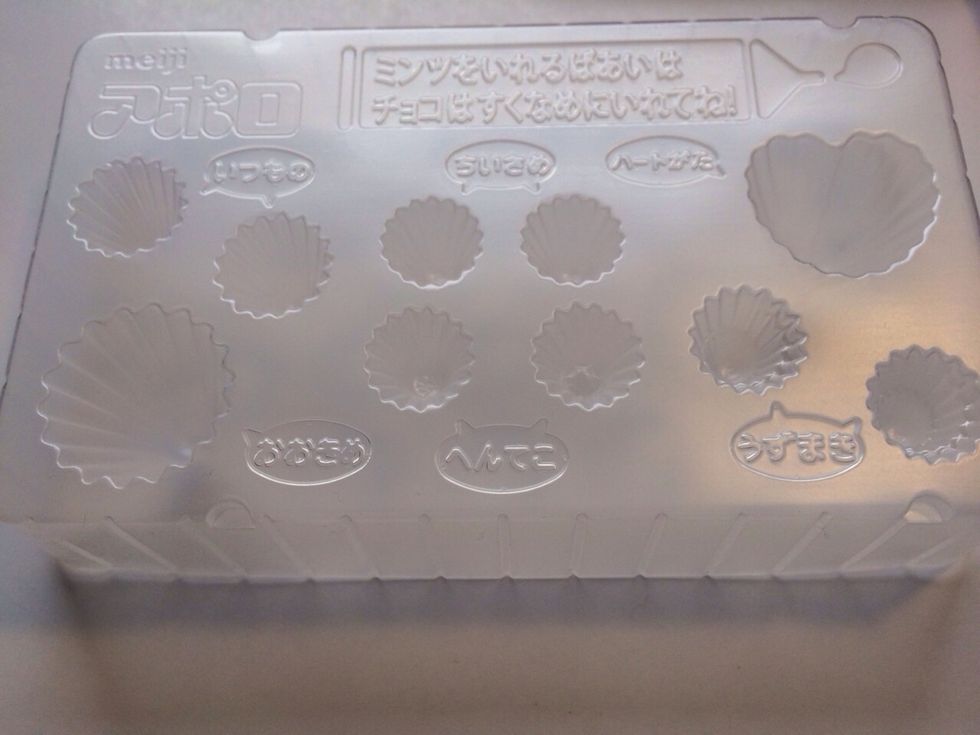 Little Apollo Molds!!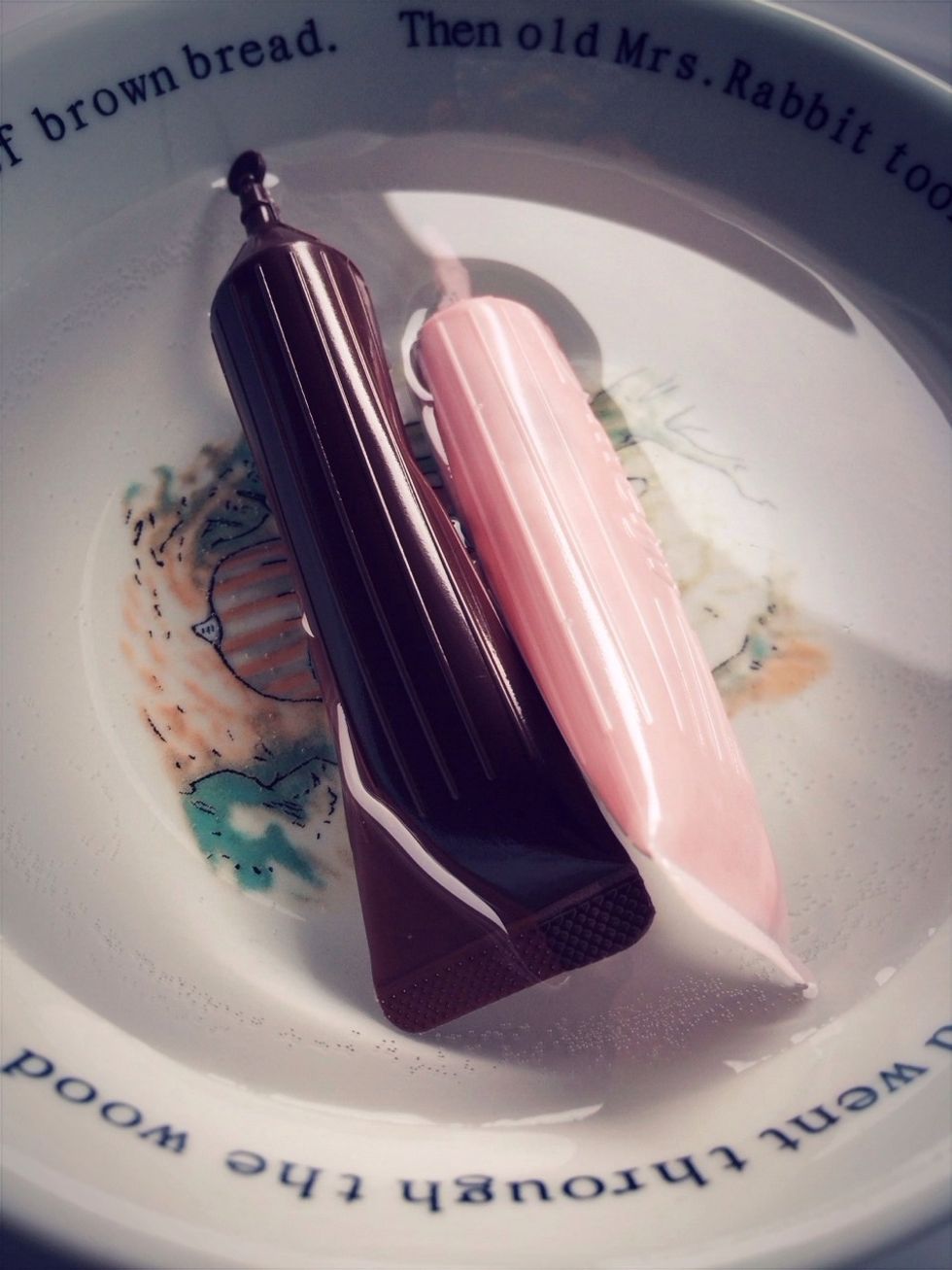 Boil Water and let sit for 2 minutes, then submerge chocolate and strawberry tubes (unopened) in the water until melted thoroughly- Check to see if smooshy after few minutes but before water cools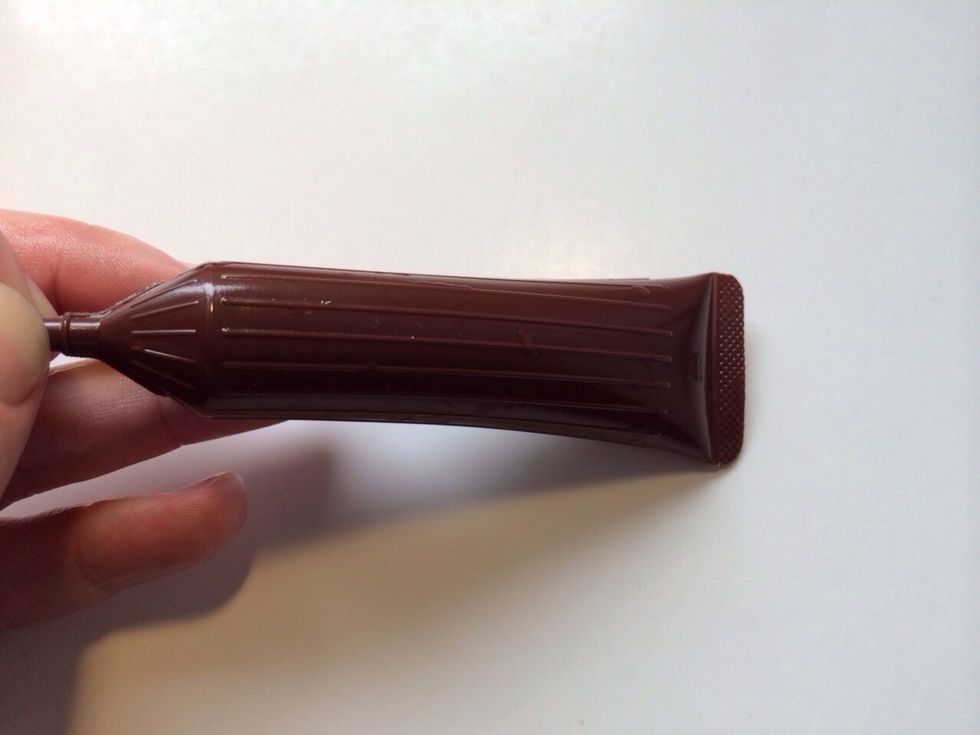 With this you have to be quick because chocolate hardens rather quickly-- Twist or cut top off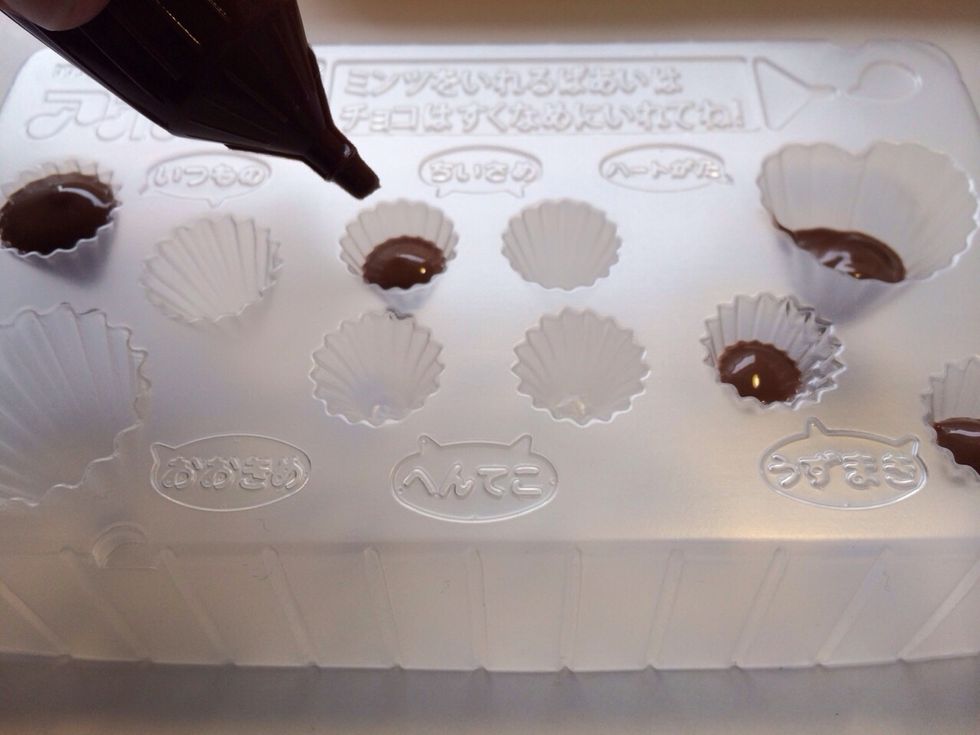 Squeeze chocolate where you want it
Quickly twist top off of Strawberry chocolate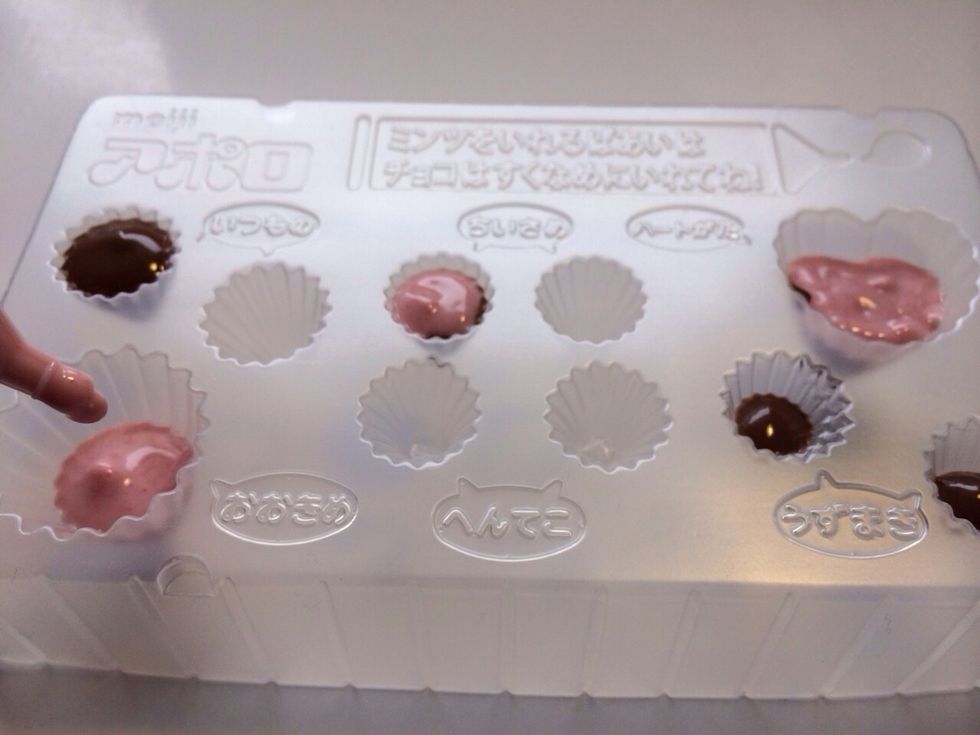 Full the strawberry where you want -you can alternate layers of strawberry and chocolate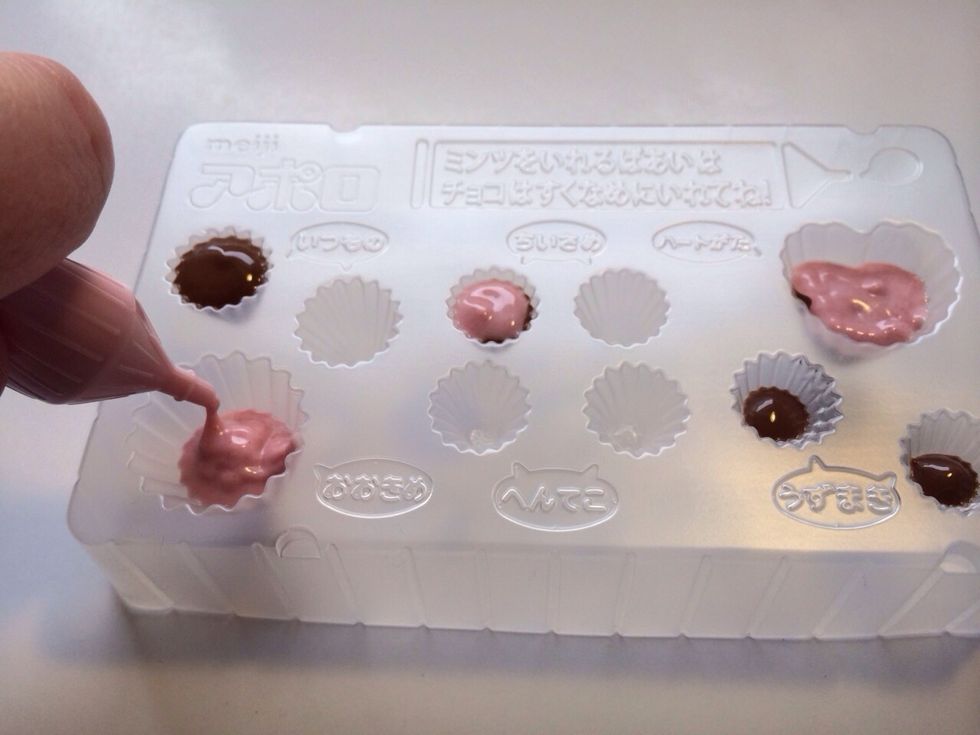 Leave a little room at top for adding sprinkles or it will overflow - work quickly or it can harden before you can add sprinkles - if it gets hard,put whole tray in microwave 12 seconds to re-melt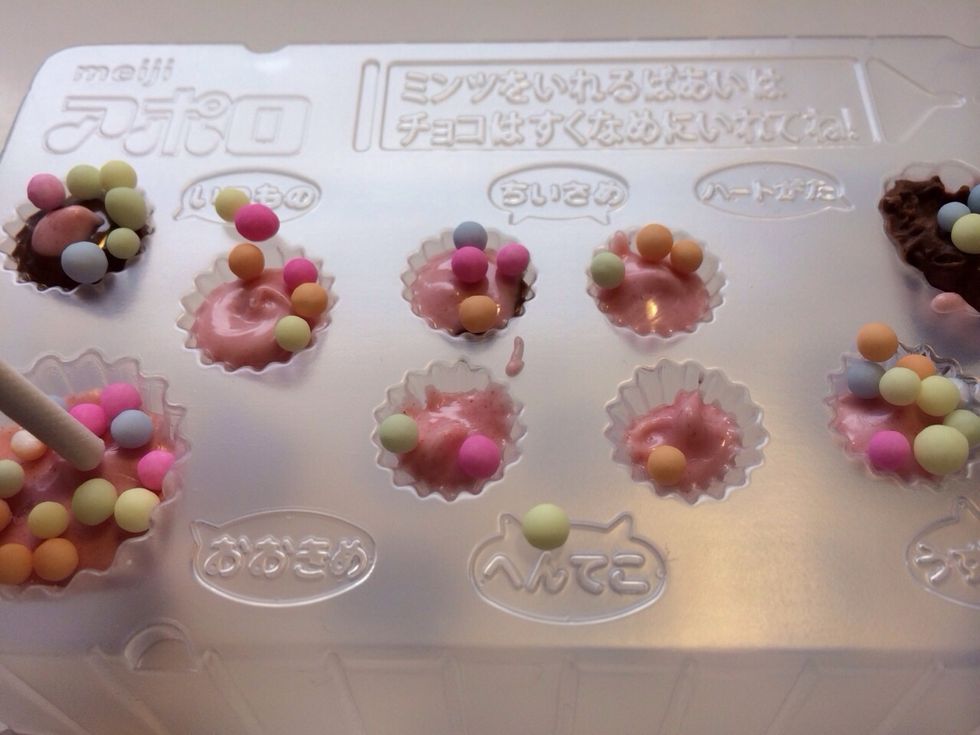 Add sprinkles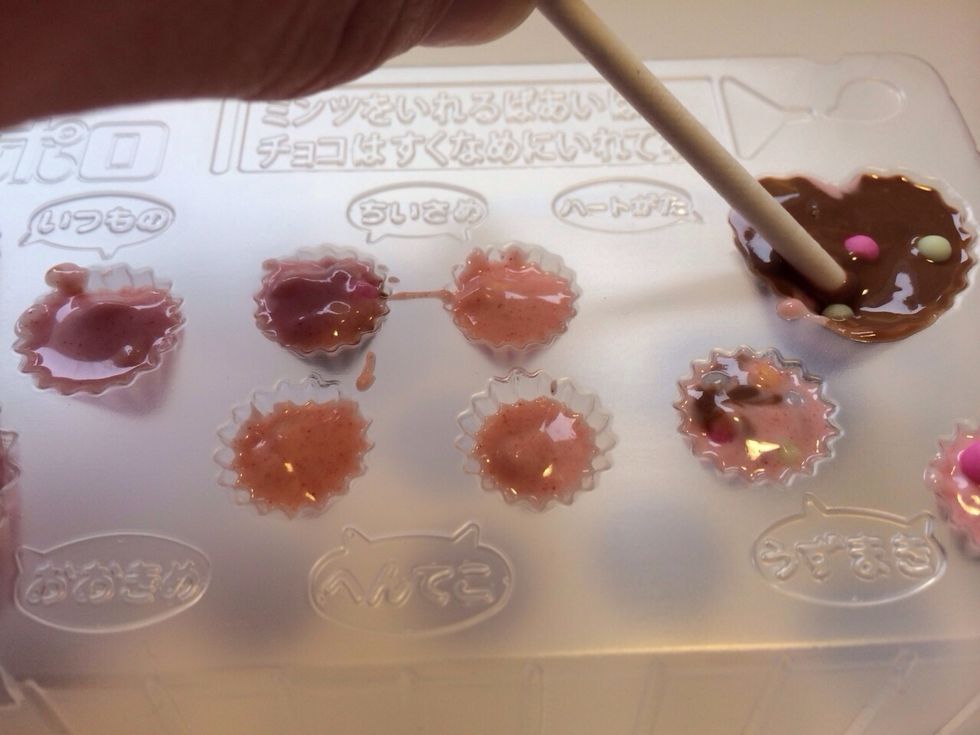 Use stick to push sprinkles down in chocolate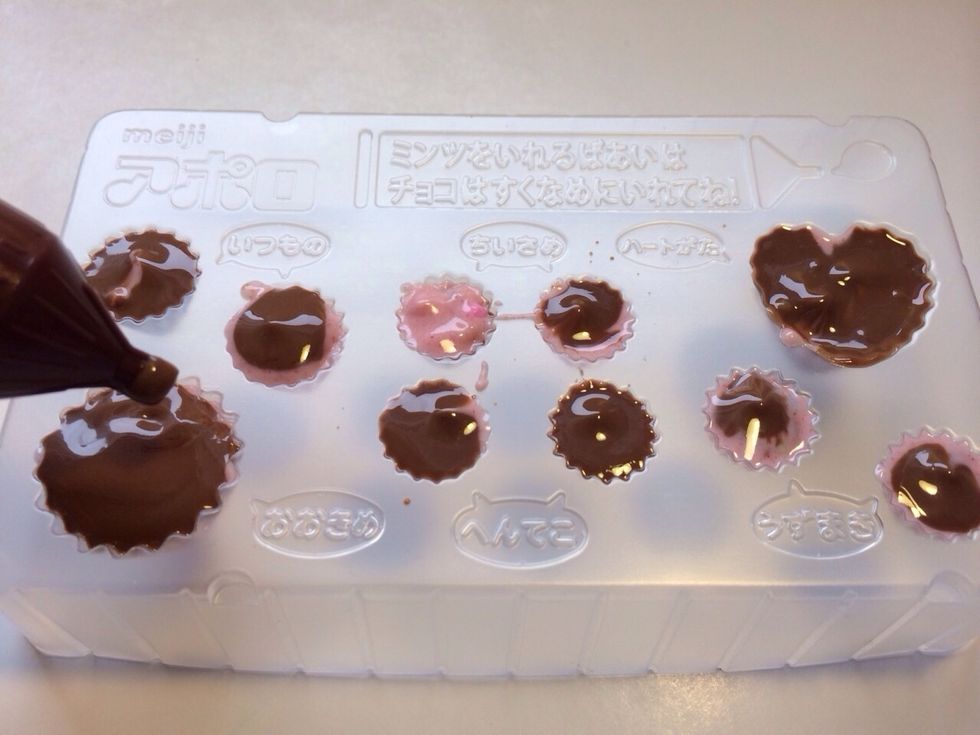 You can then use any leftover to top off the molds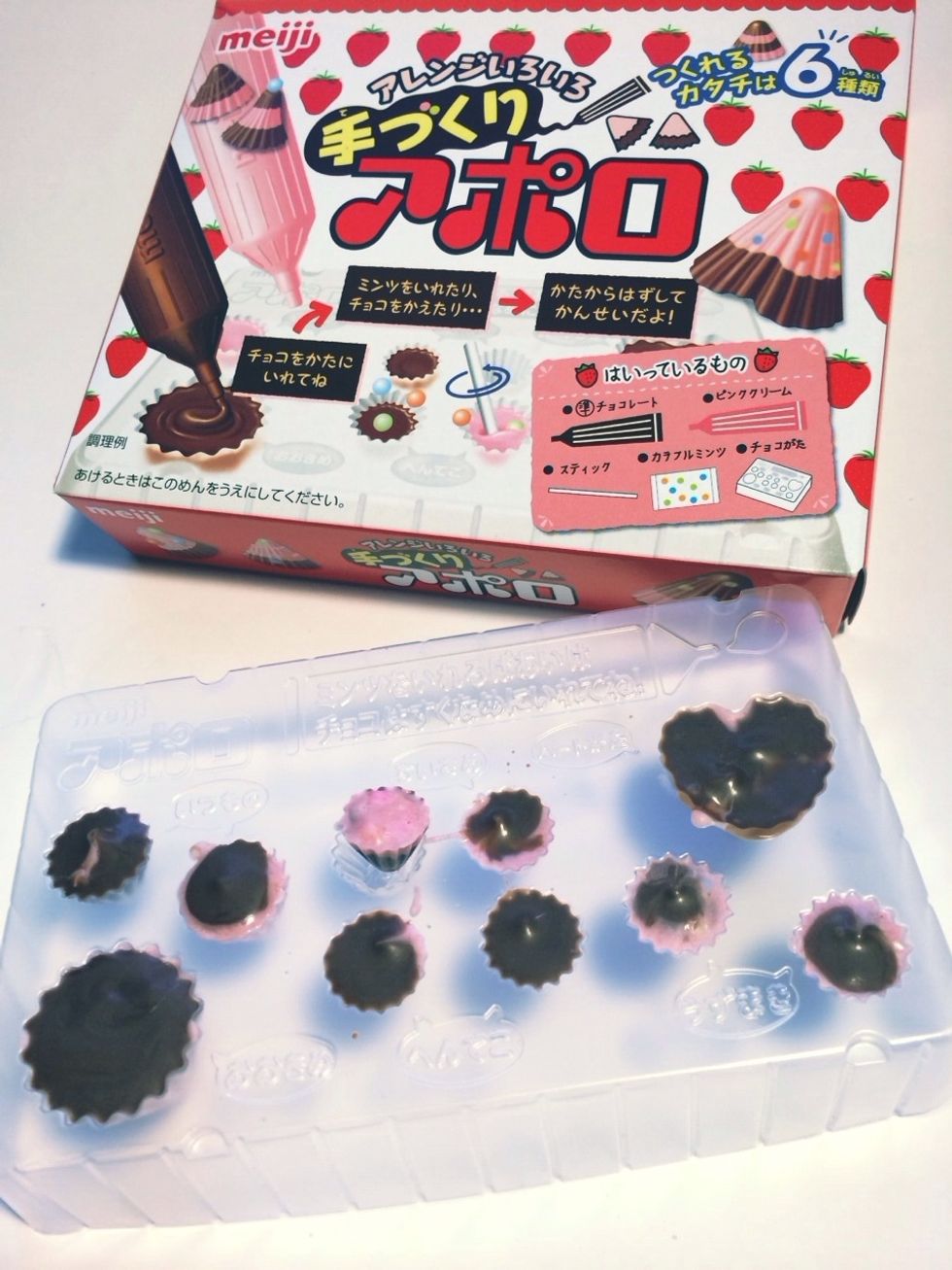 Put in refrigerator 10-20 minutes just check to see that hardened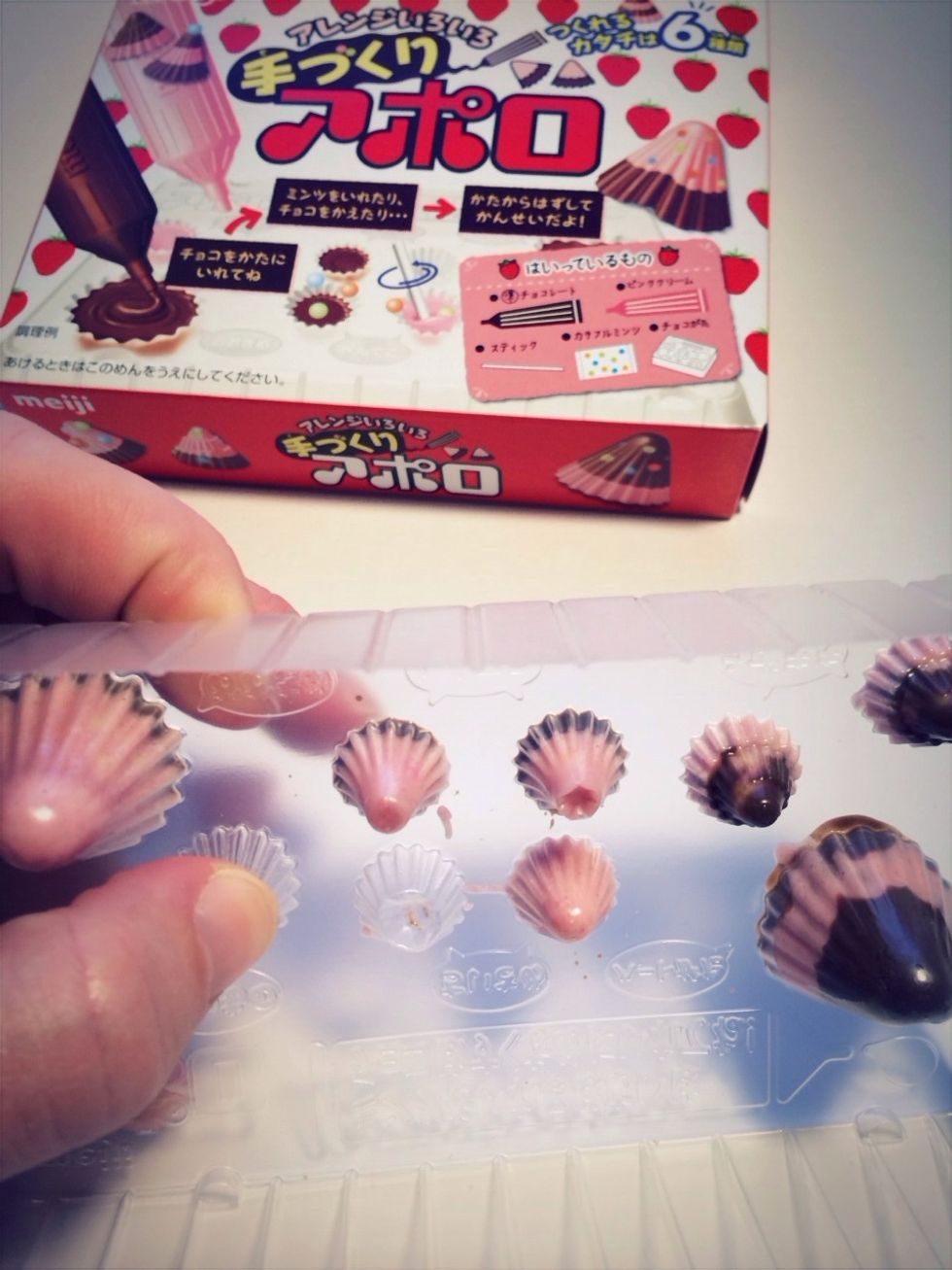 If they are fully hardened , when you flip tray over and press, they will pop out very easily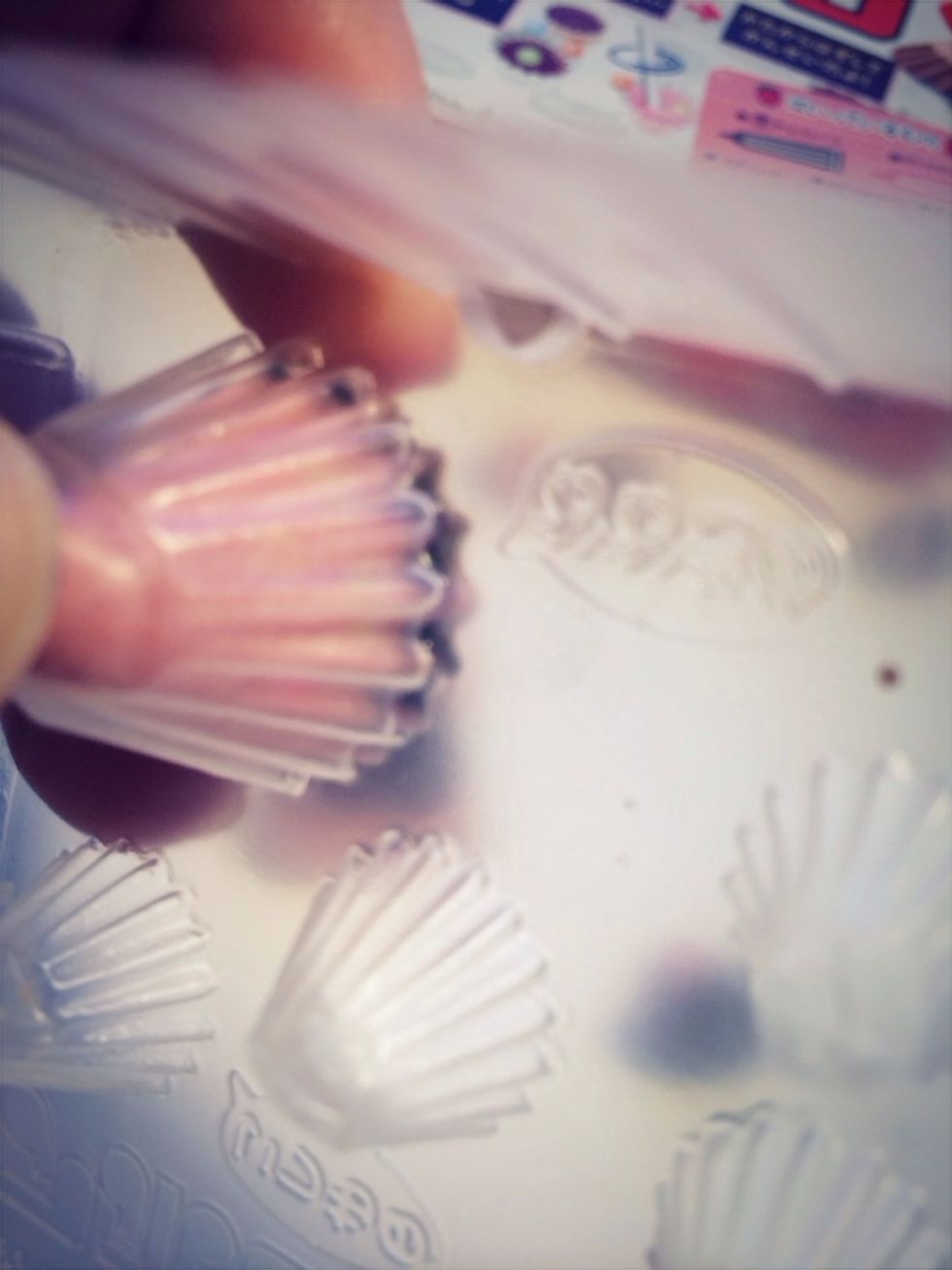 Easy Peasy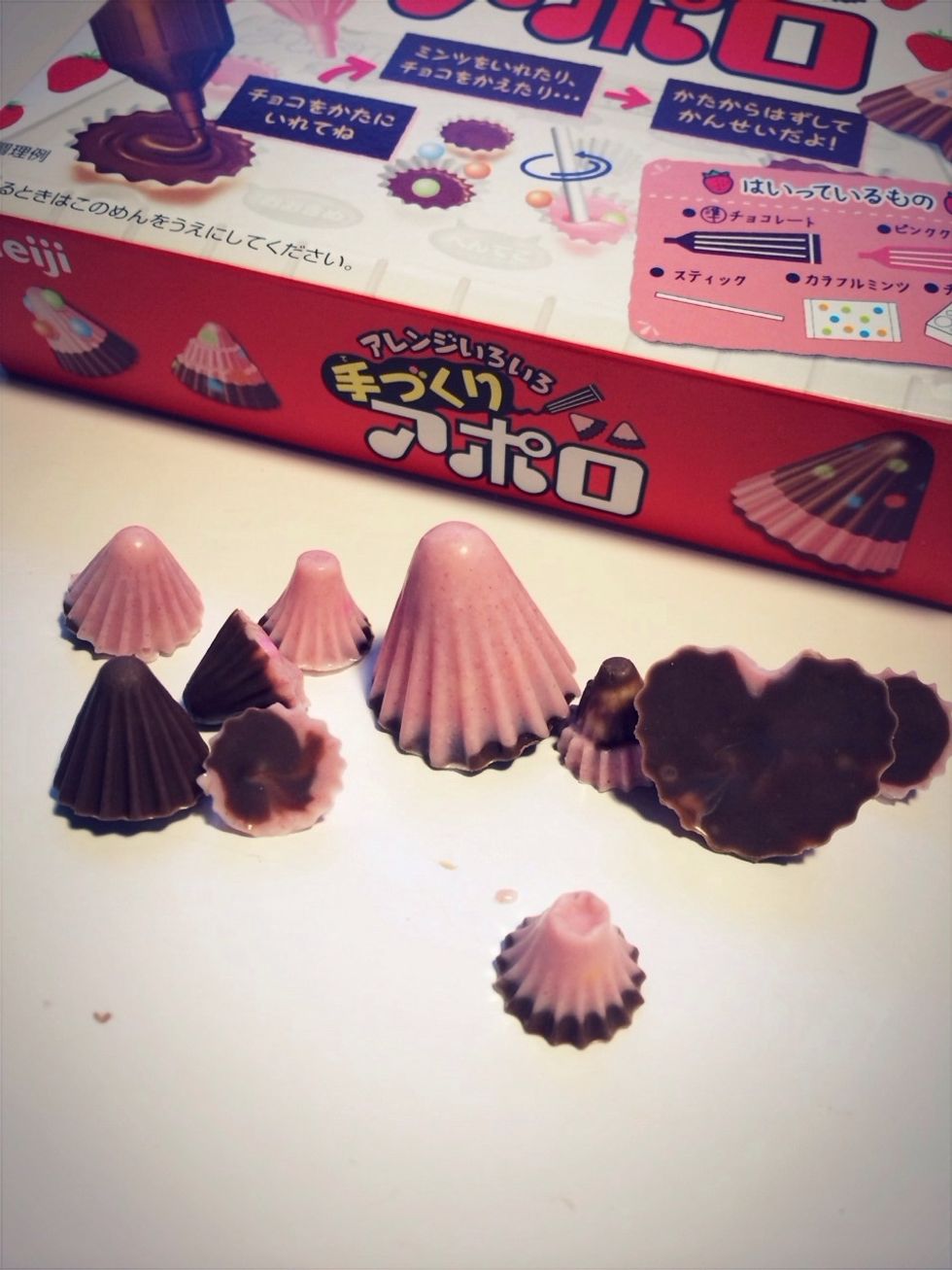 I love the heart one!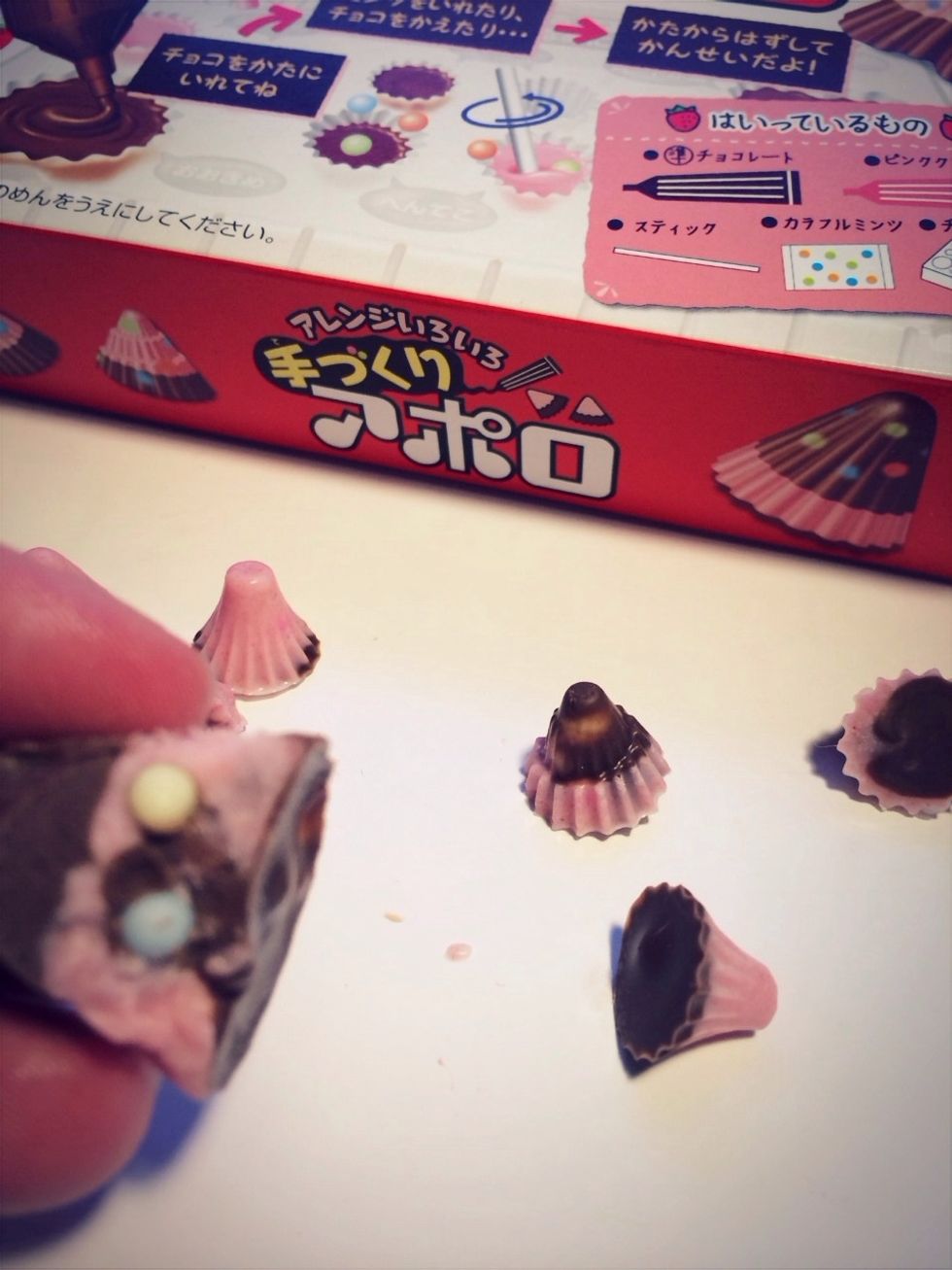 Pastel and chocolate - What could be cuter?!
Cutie Pie Kawaii
Japanese Candy Fanatic! Love it so much, I started my own store, Cutie Pie Kawaii. We have largest selection of Japanese Candy & DIY Kits in US-