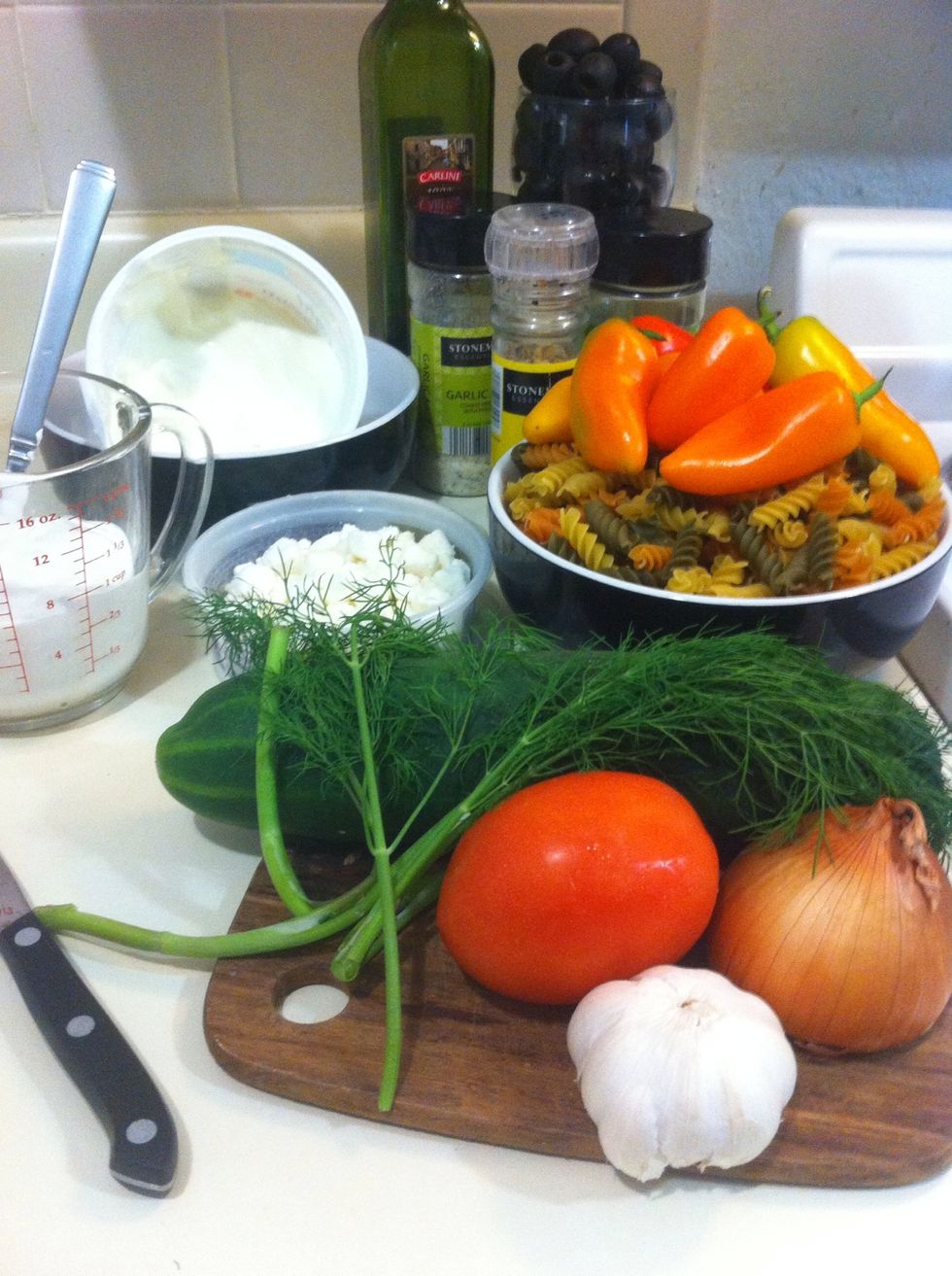 Ingredients -- ( for anybody who's wondering, this is the pasta salad I meant to make last time when I had a major supermarket fail and bought the wrong ingredients )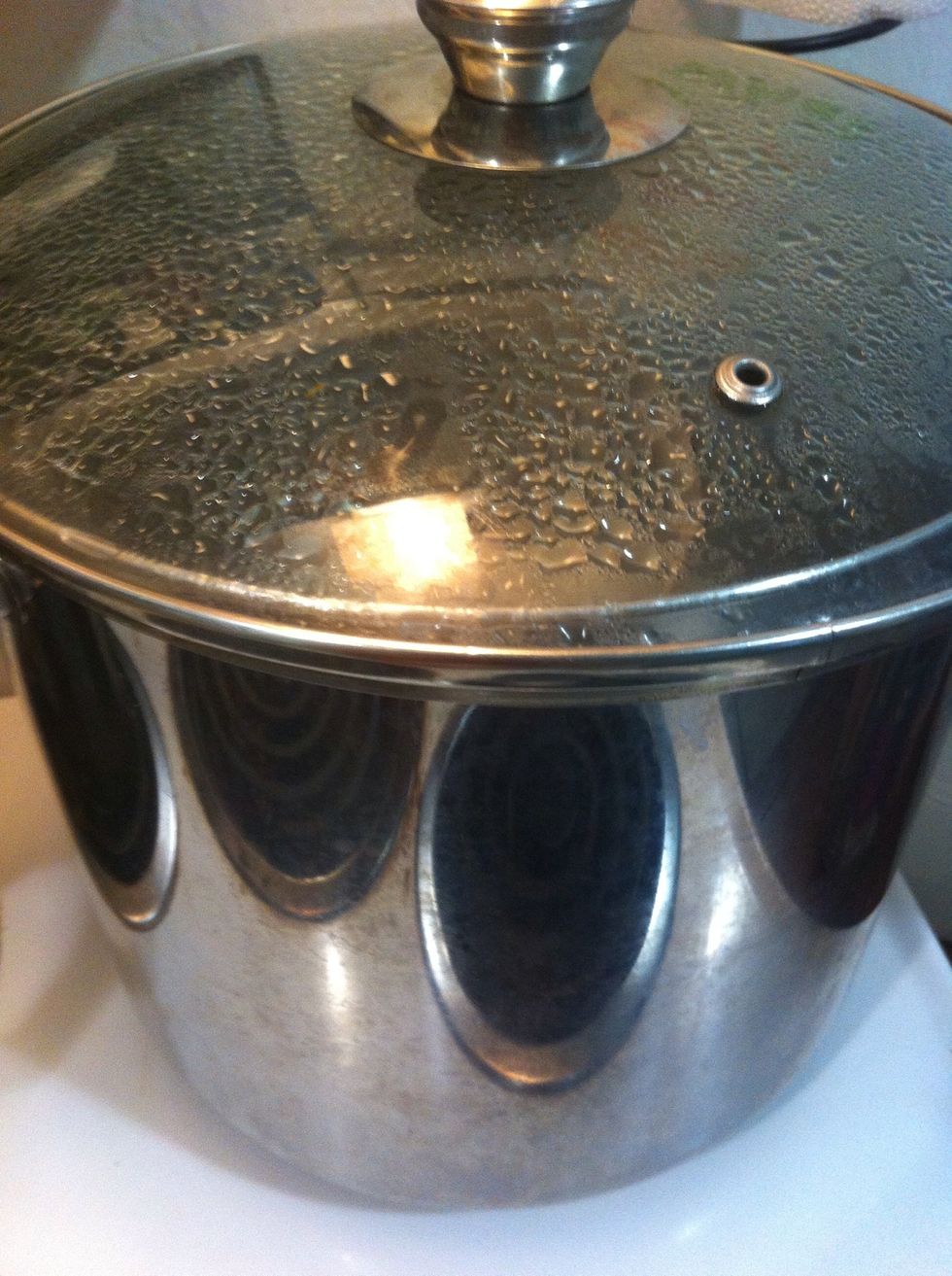 Start pot of water boiling (if you're doing pasta salad) - once water boils cook pasta al dente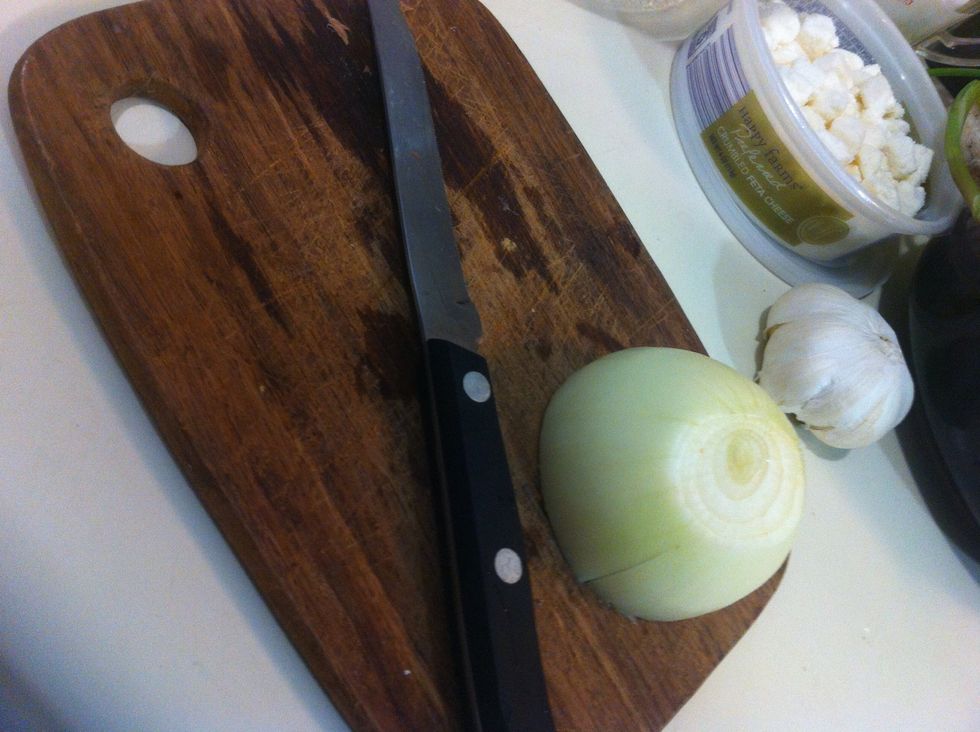 Clean off your onion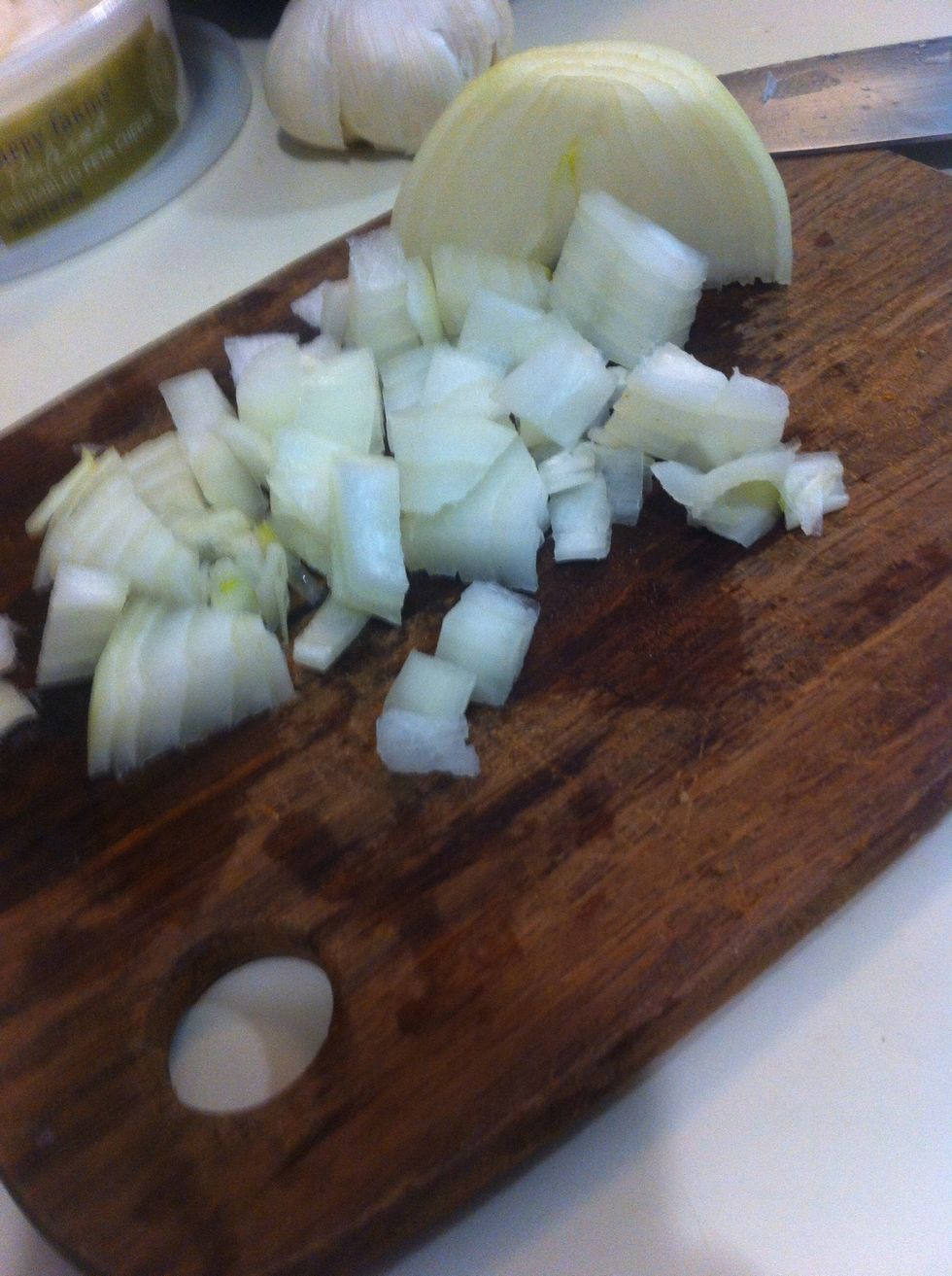 Dice - then into a big mixing bowl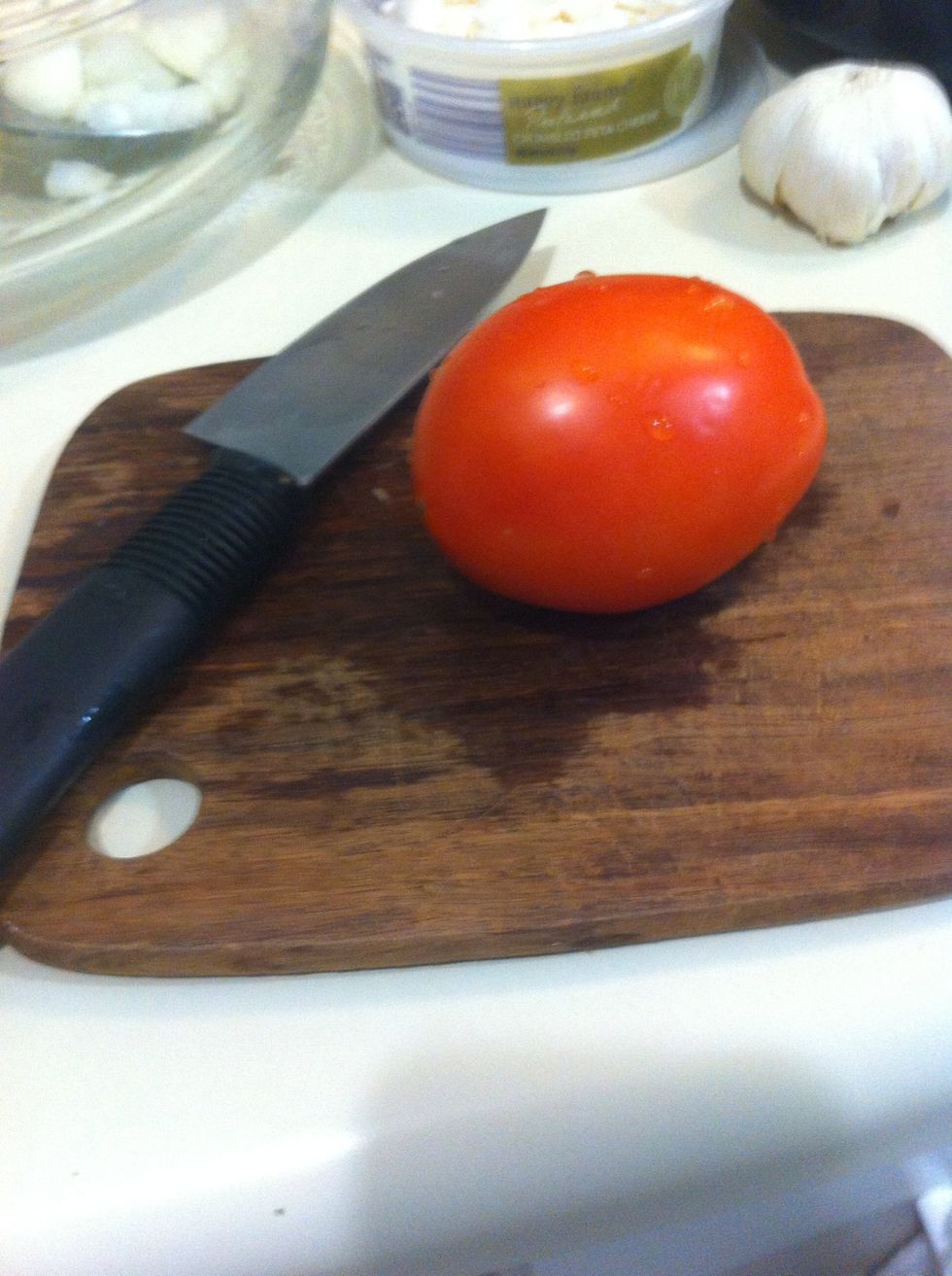 Tomato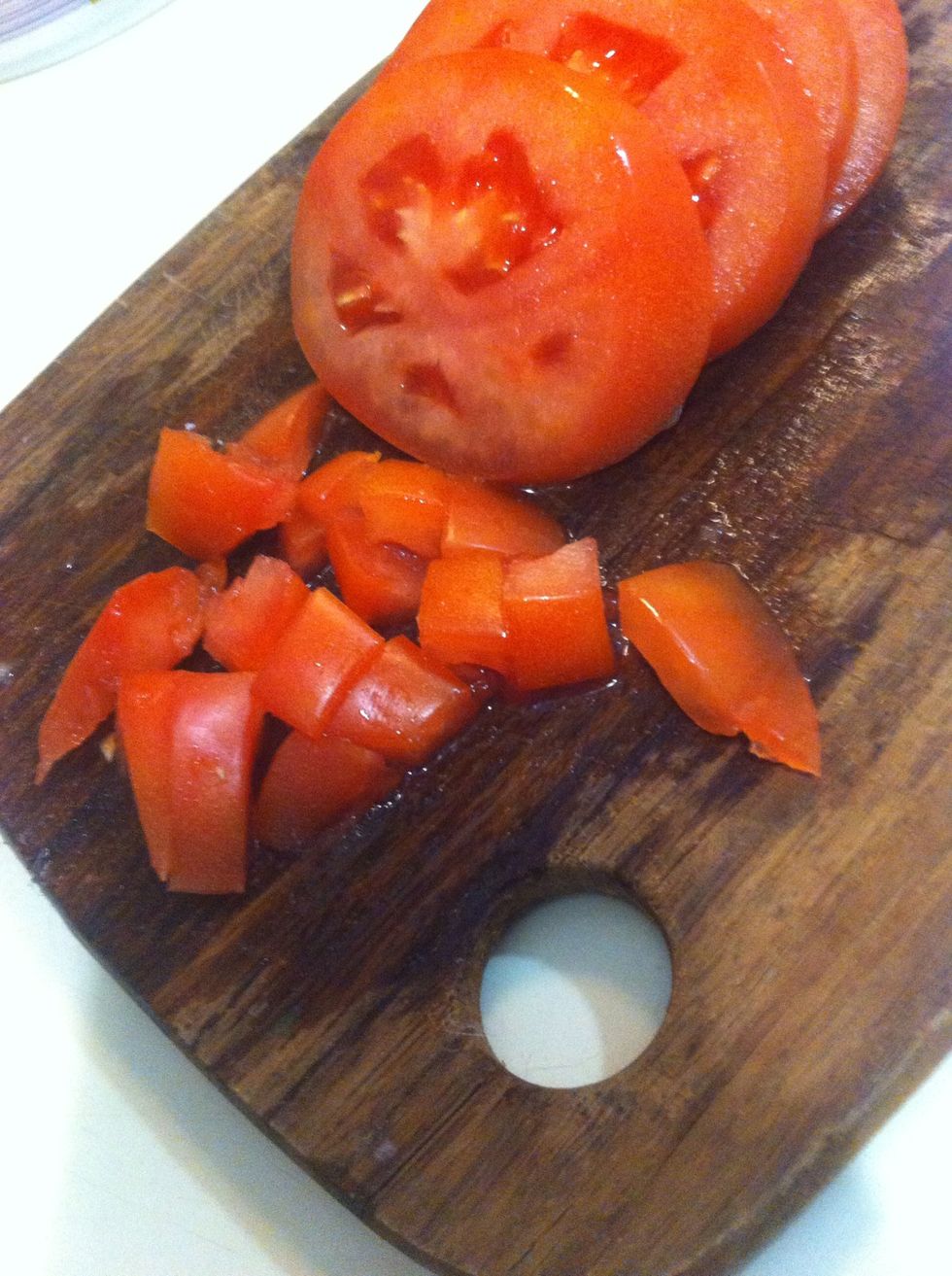 Dice - bowl !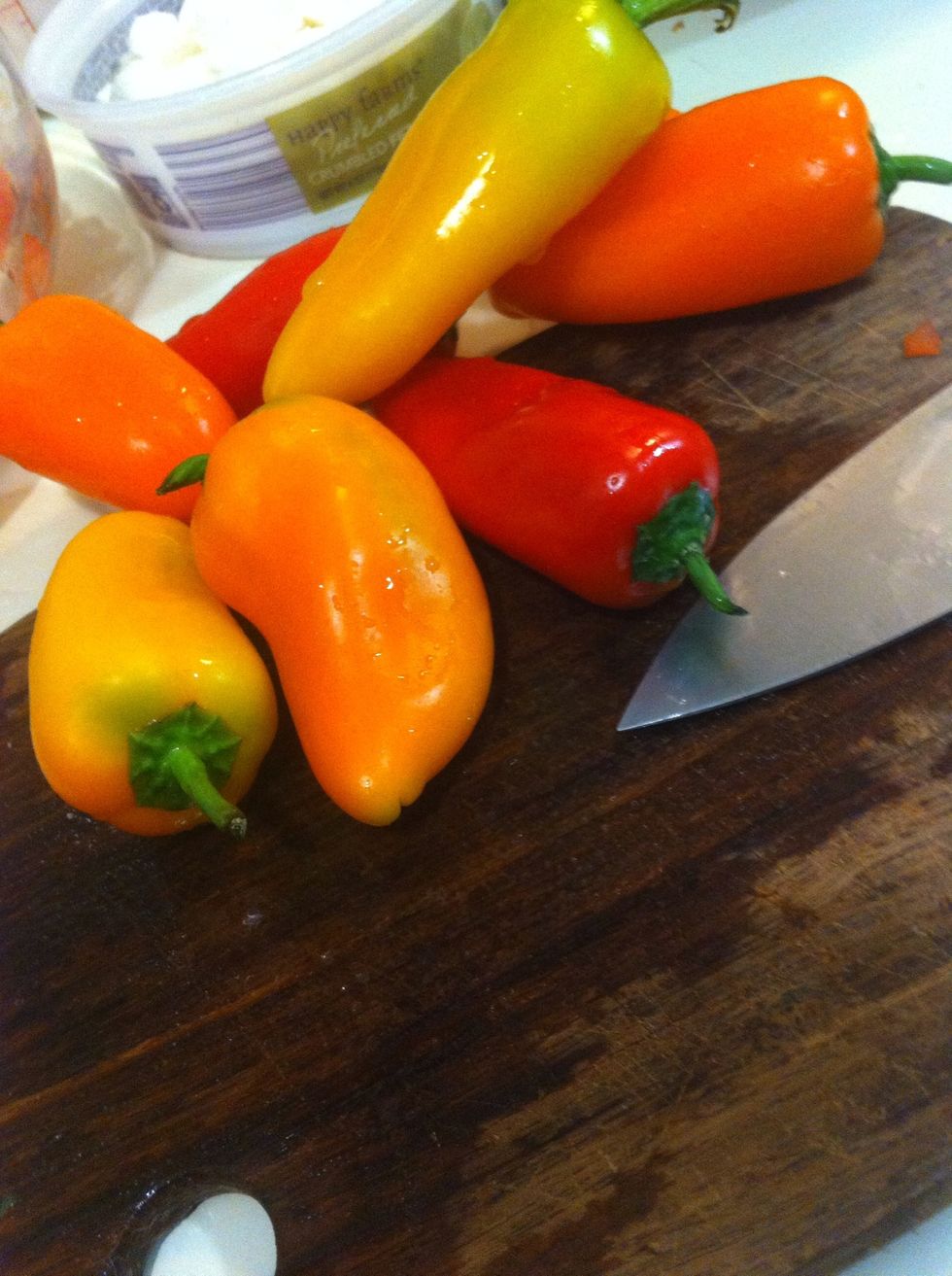 Peppers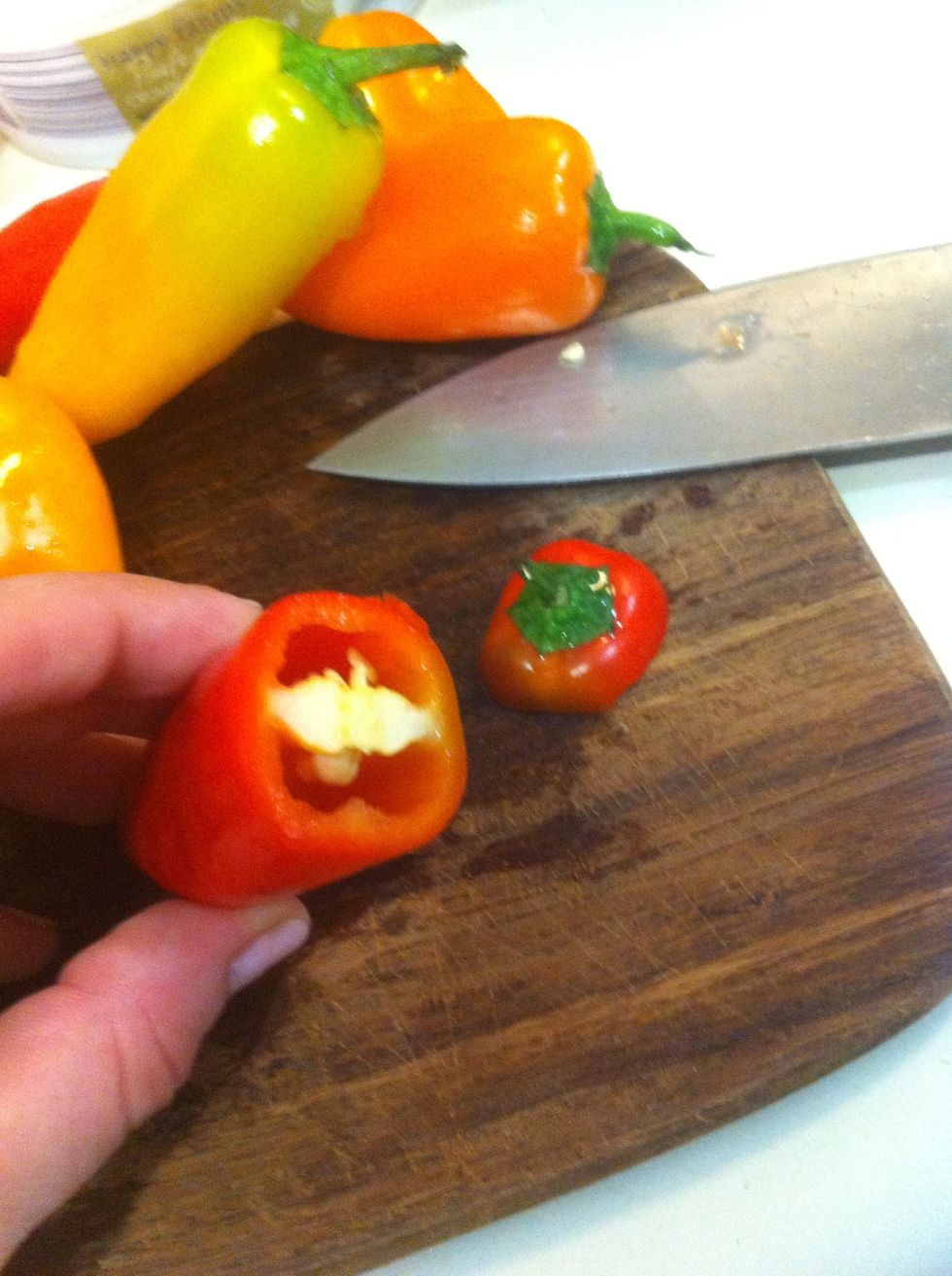 Cut the tops off, and pull out the seeds
Halves
3/4 of your cucumber is for the salad and 1/4 for your tzatziki-inspired dressing
1/4 diced into food processor
Olives into rings... And bowl !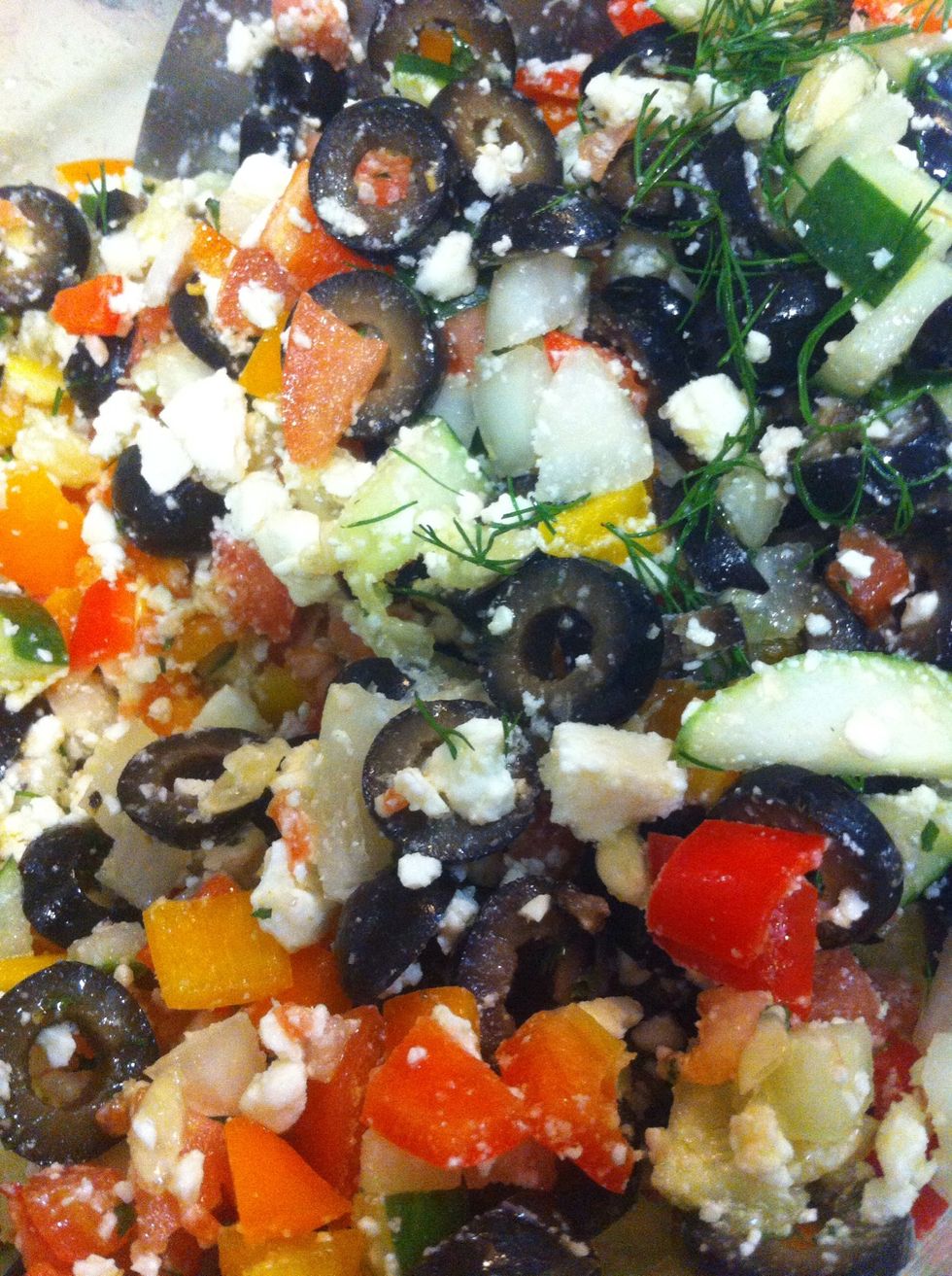 Add parsley, garlic salt, lemon pepper and olive oil - mix ! (Feel free to stop here for the lightest of your three salad options ! )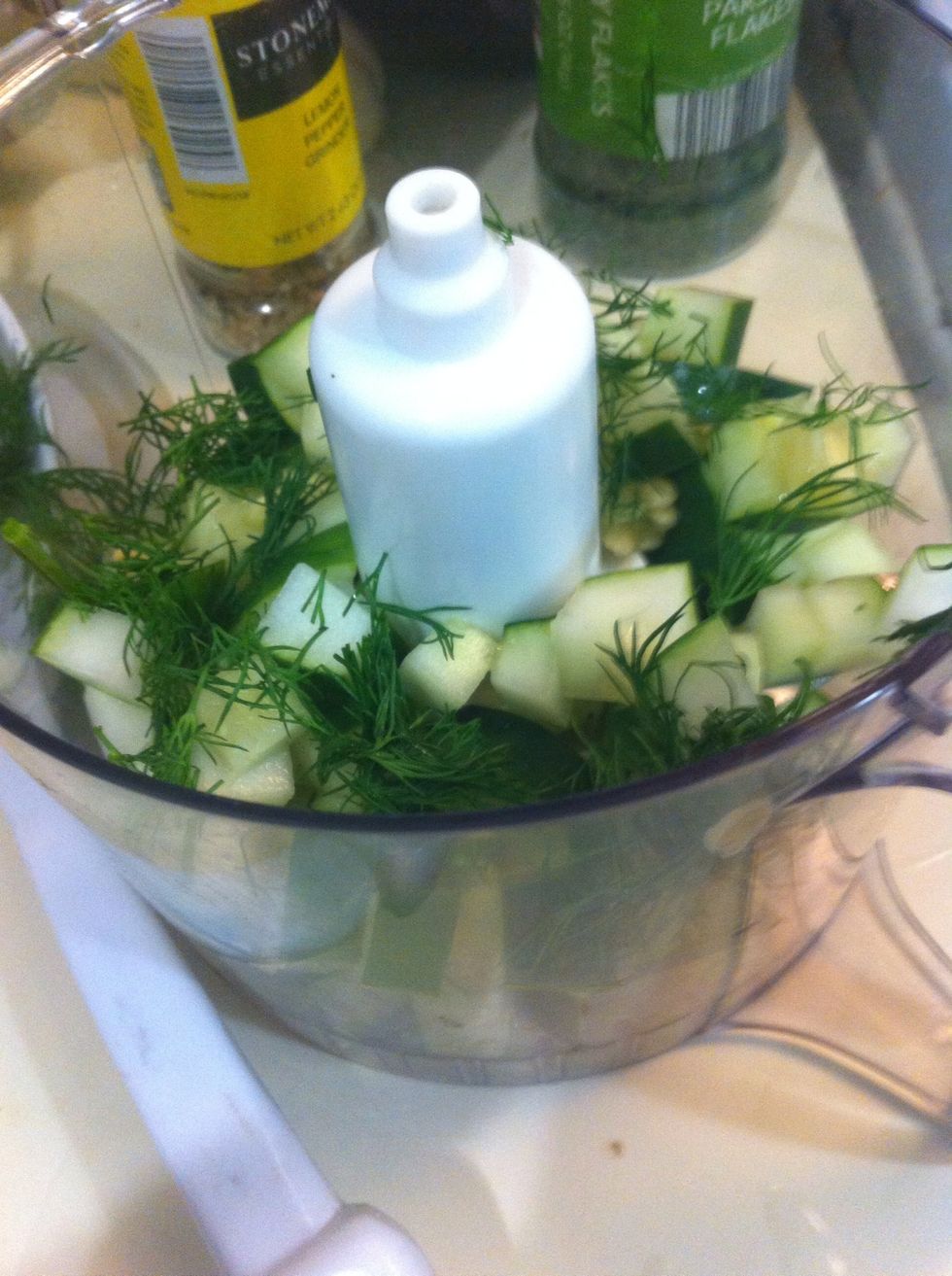 Add fresh dill to food processor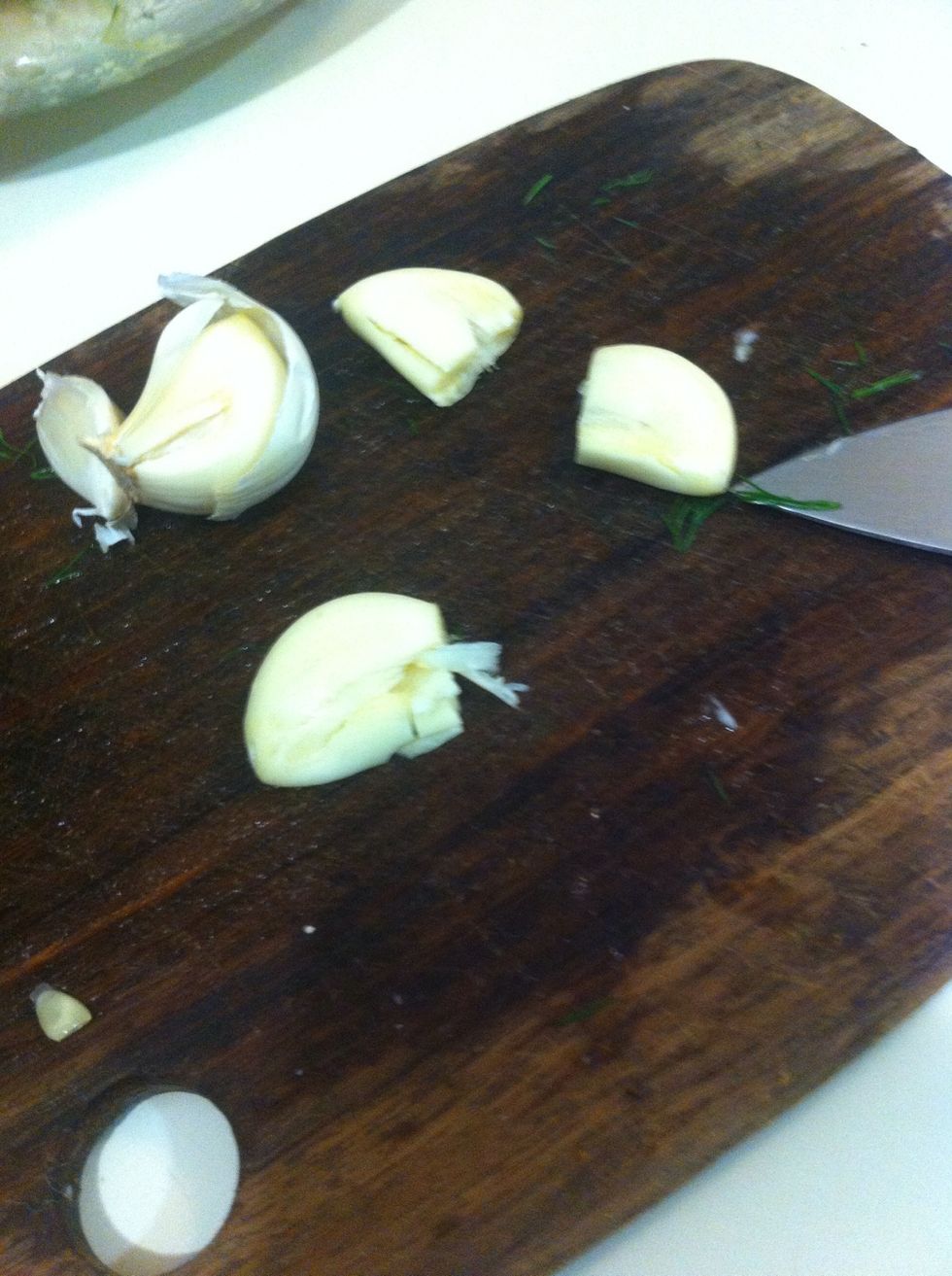 Smash garlic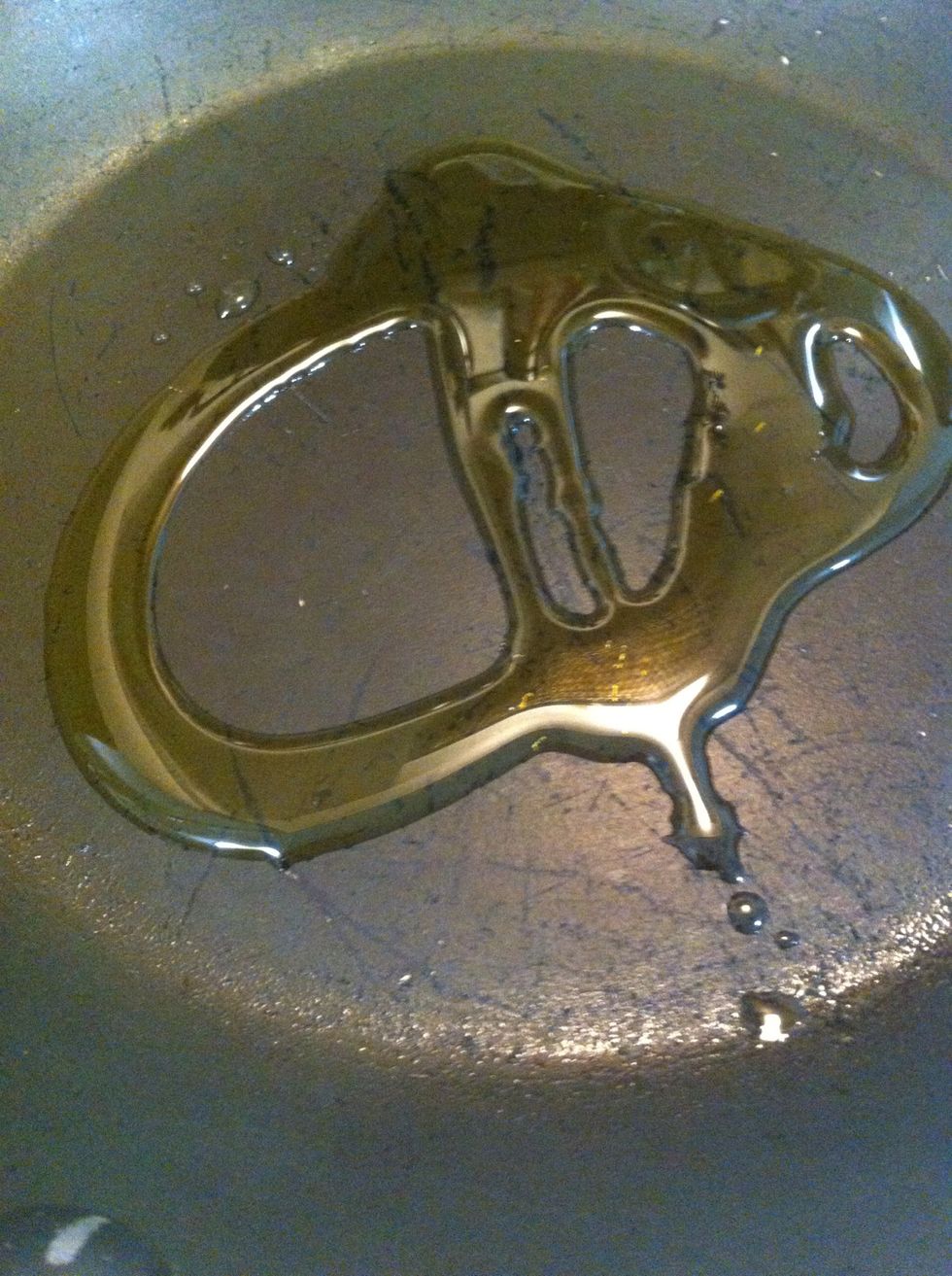 Preheat olive oil in pan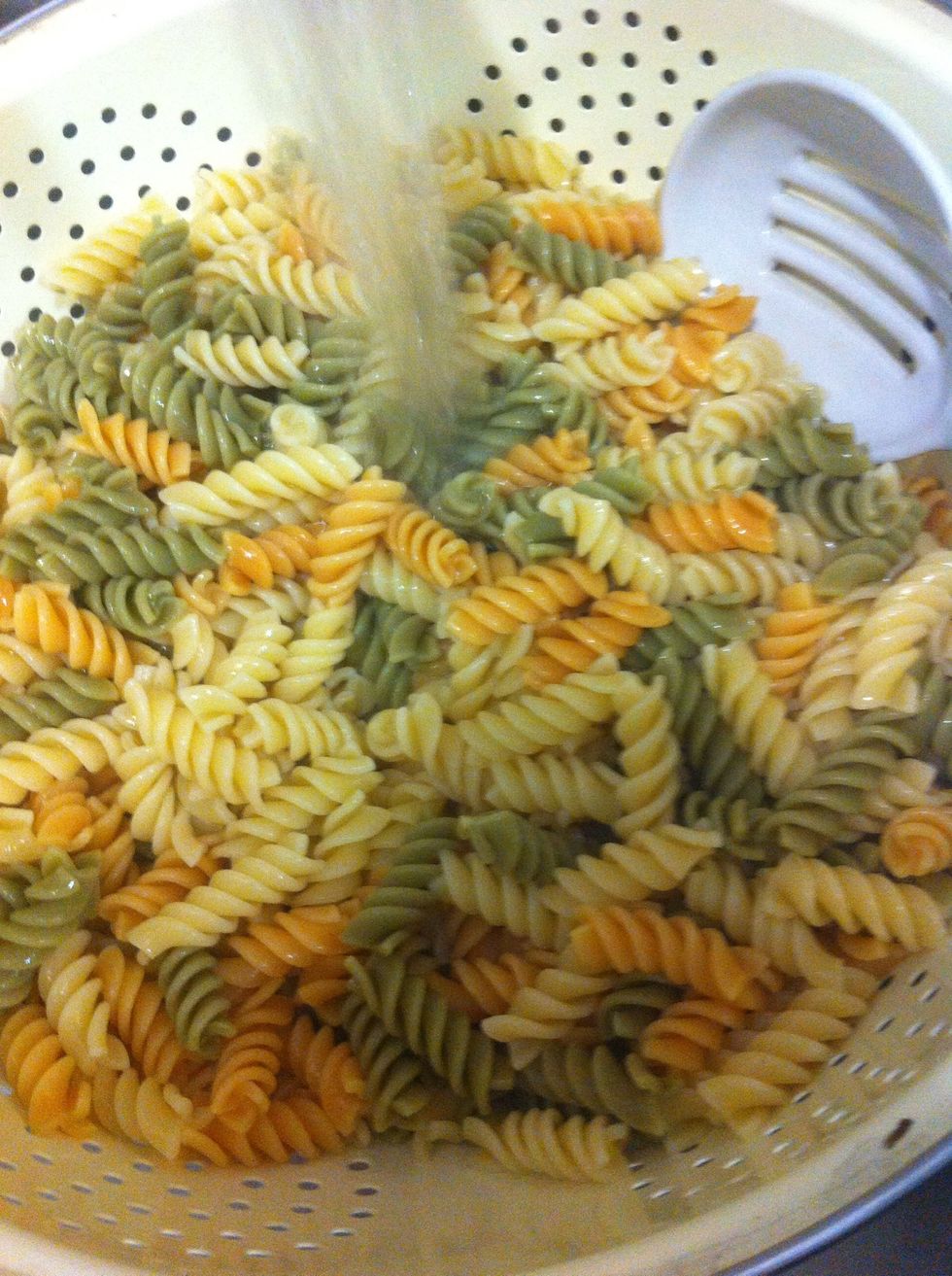 Drain pasta once it's ready and cool with cool water ( so it stops cooking and so it won't cook your veggies ) - leave it to cool on the side while you make your tzatziki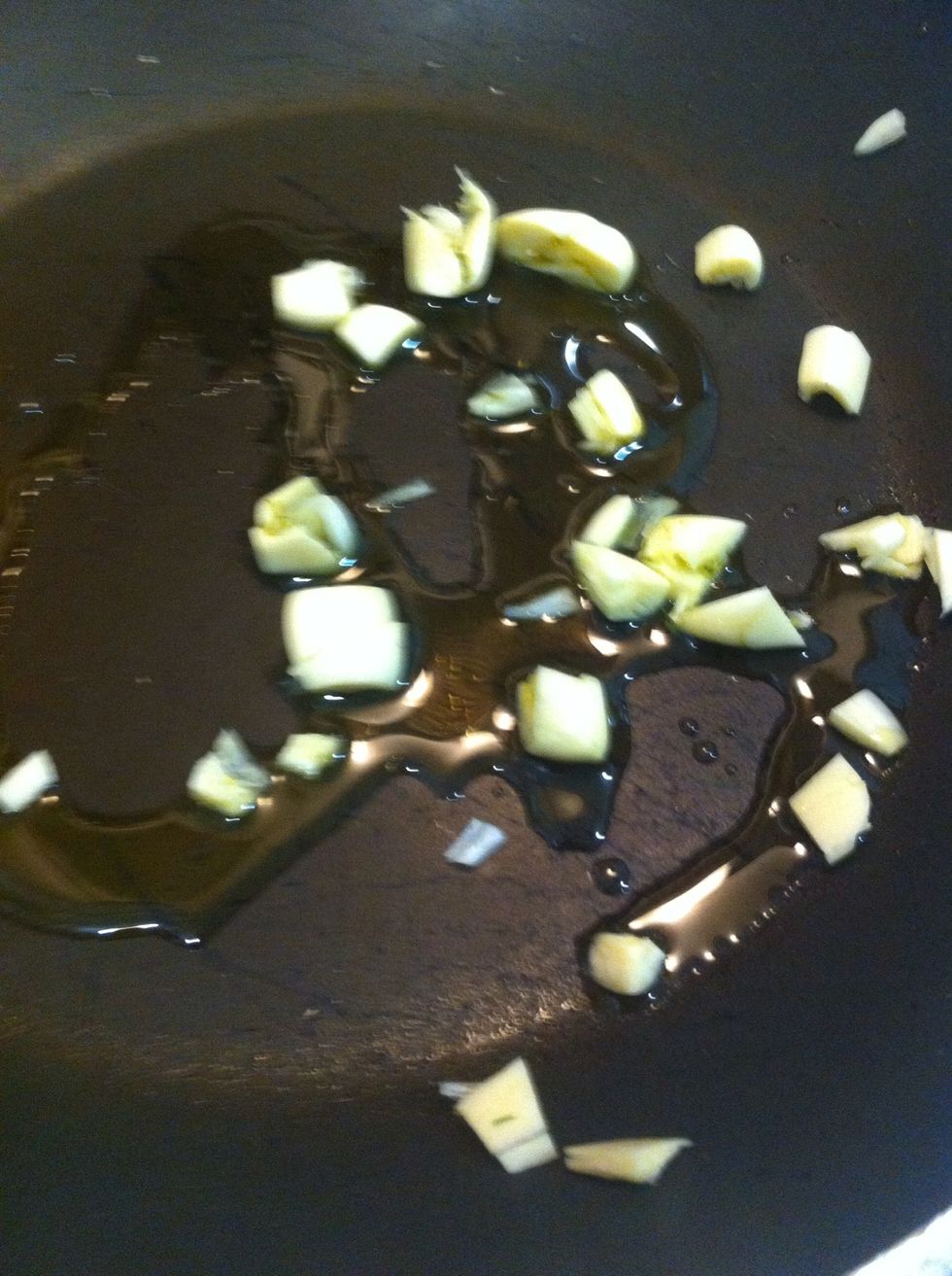 Sauté garlic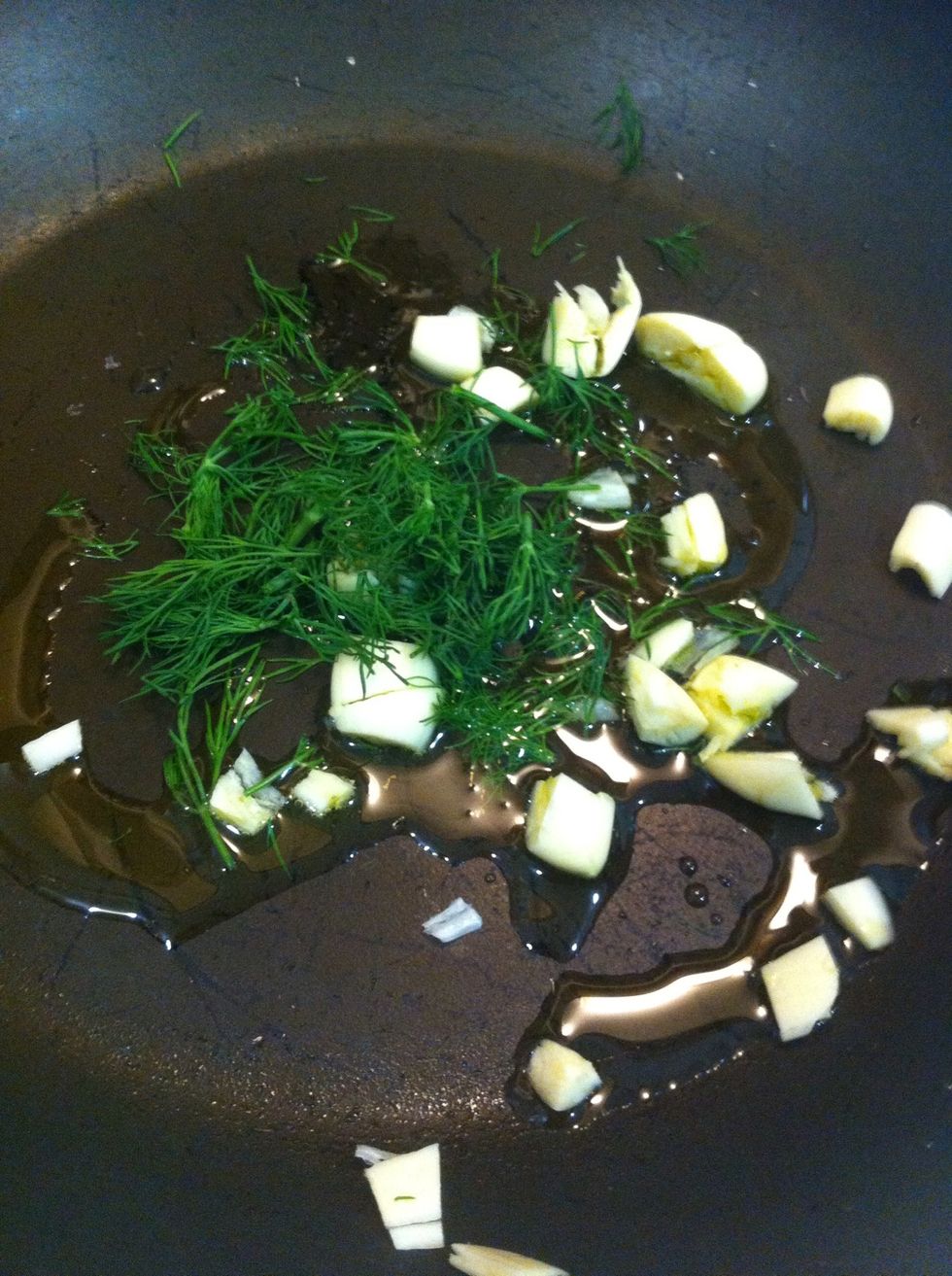 And fresh dill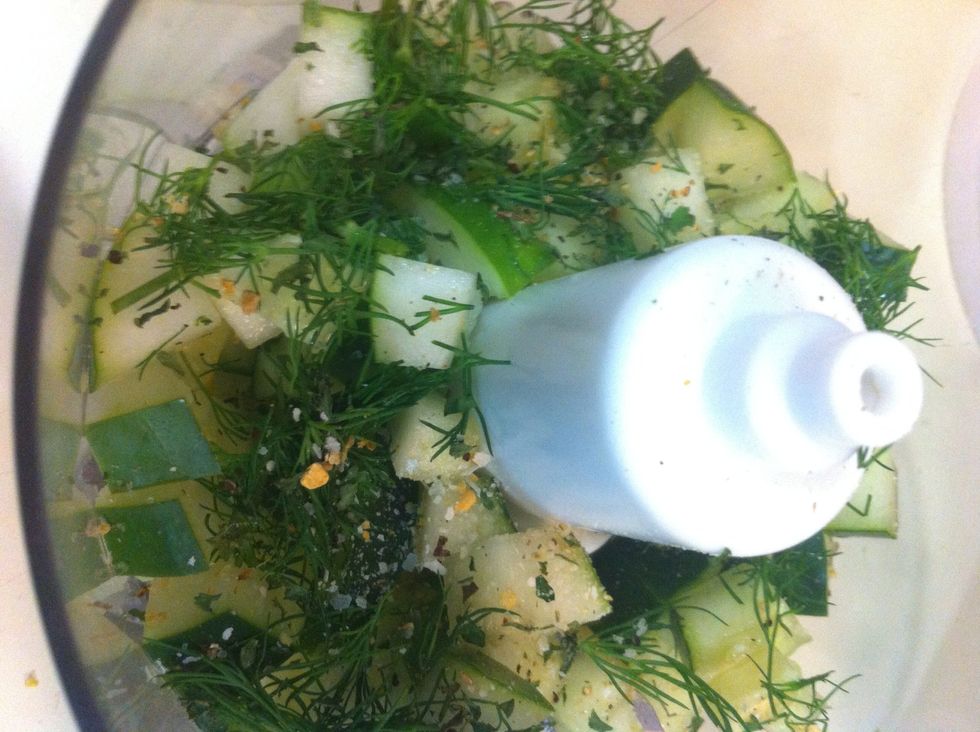 Add parsley, garlic salt, and lemon pepper to food processor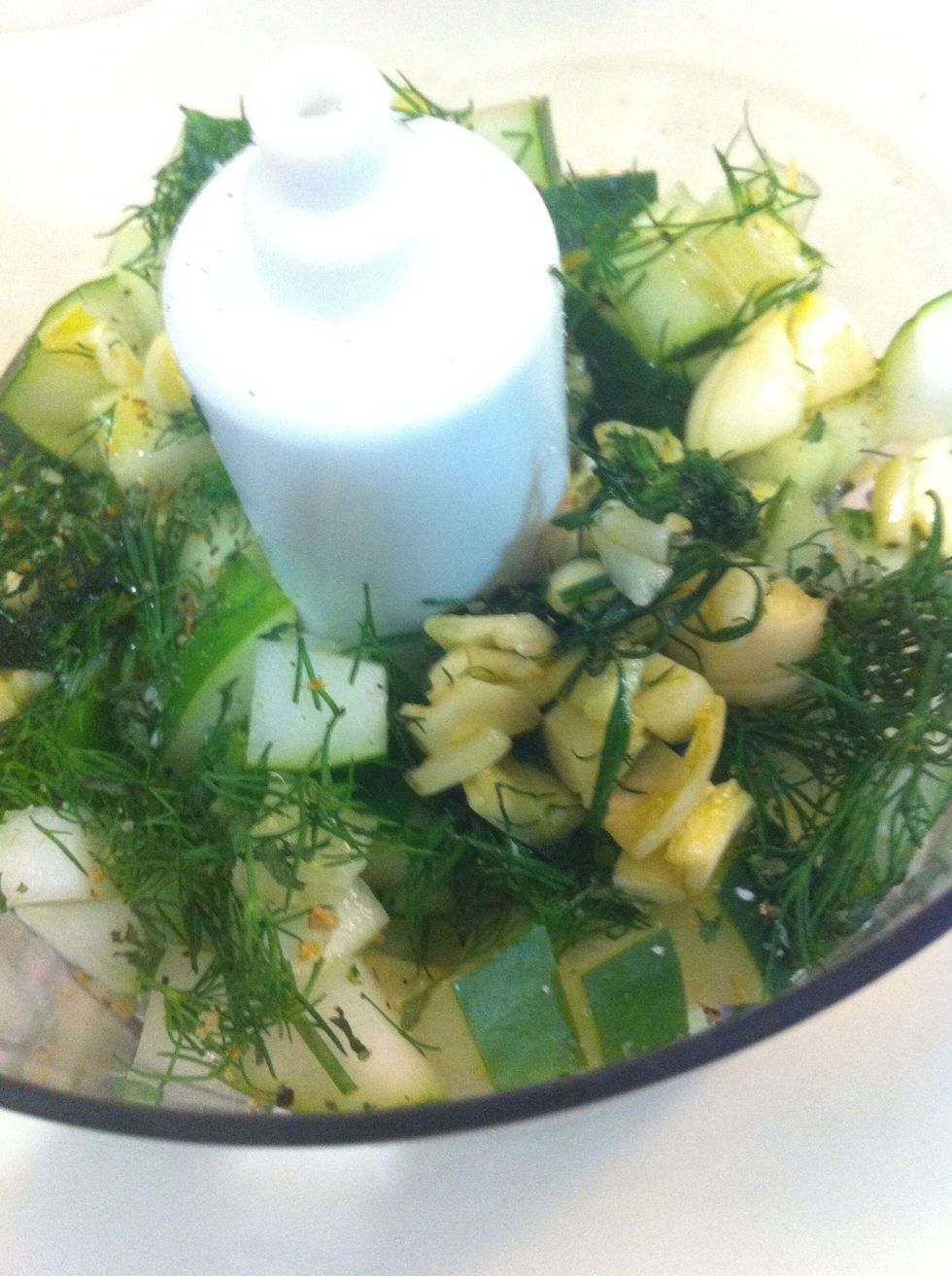 Add garlic and olive oil to food processor
Greek yogurt...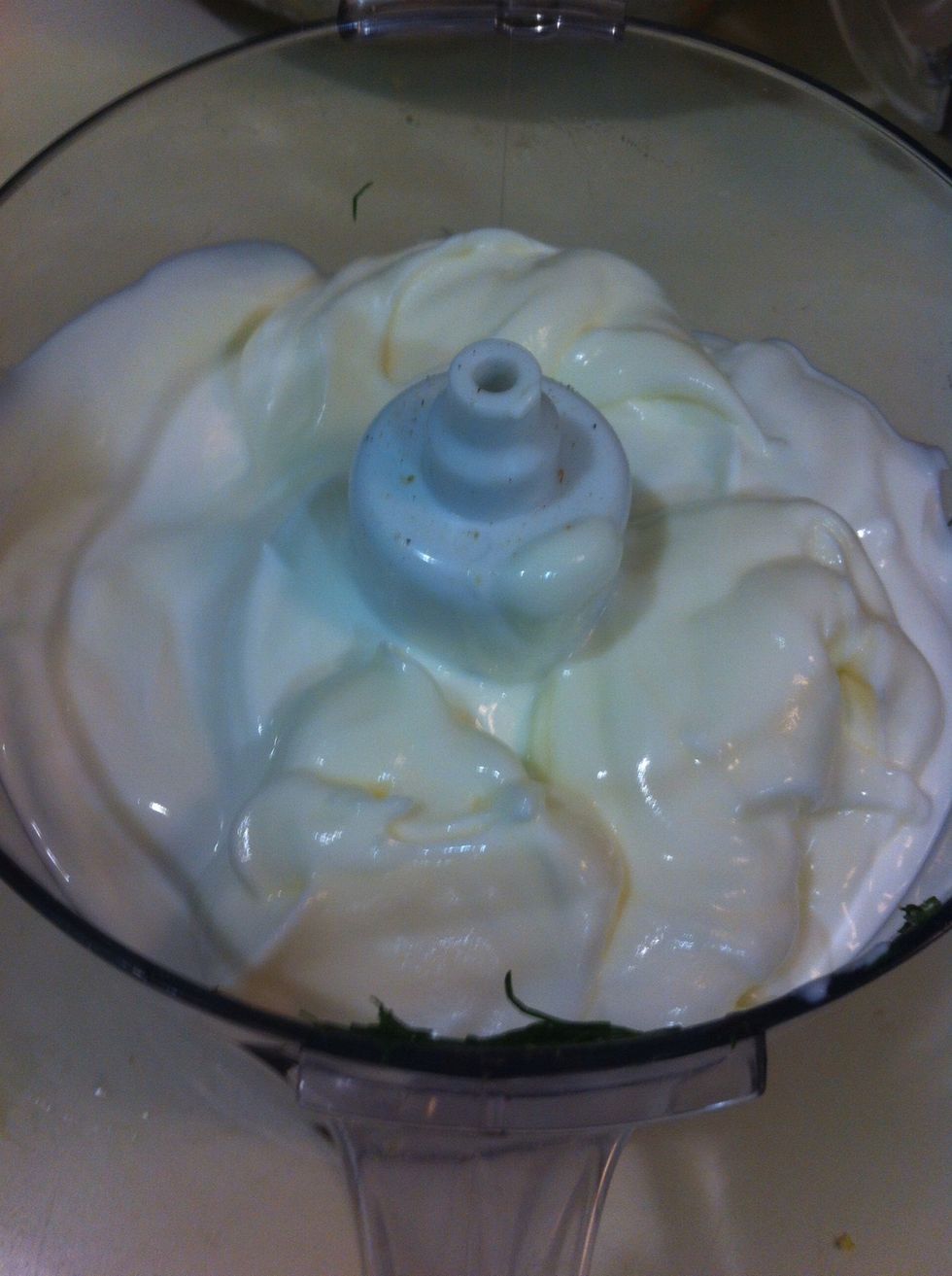 And sour cream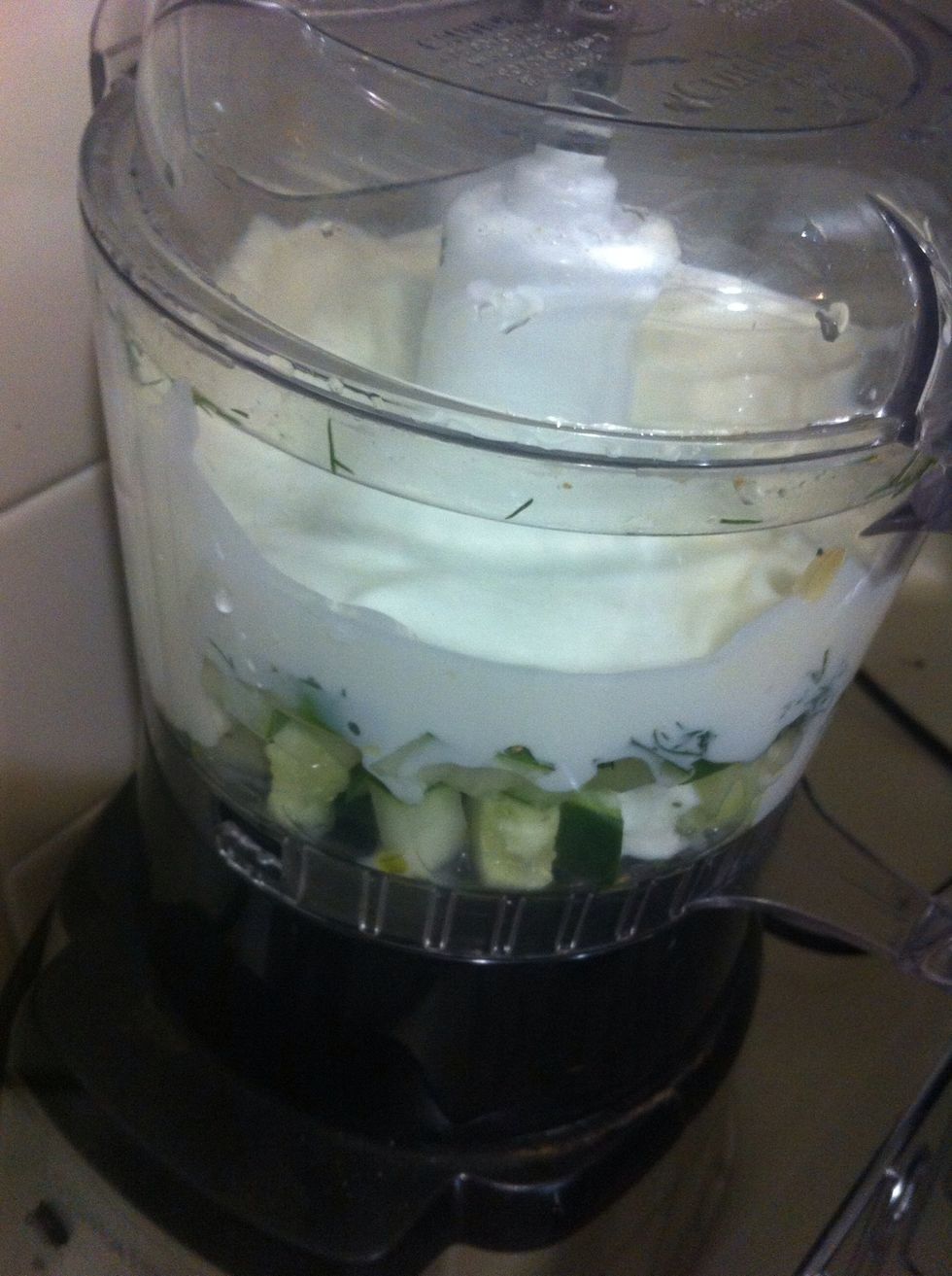 Blend until smooth - the cucumber will make it kind of watery (you might have to add more yogurt)
If you don't have a food processor, follow the same process sans cucumber to make a yogurt-dill sauce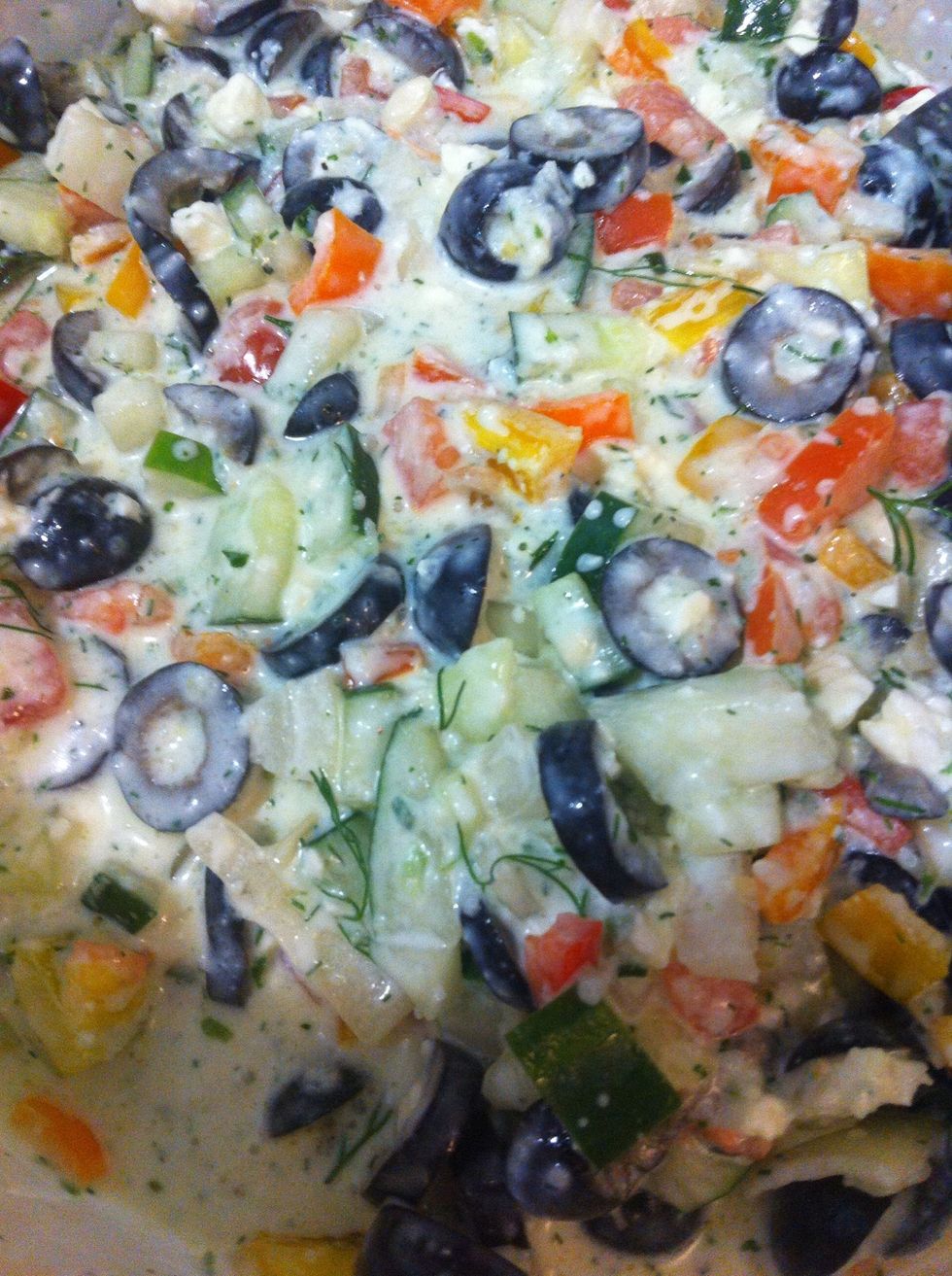 Mix into veggies - feel free to stop at this step (option#2) for a yogurt-dill veggie salad with no pasta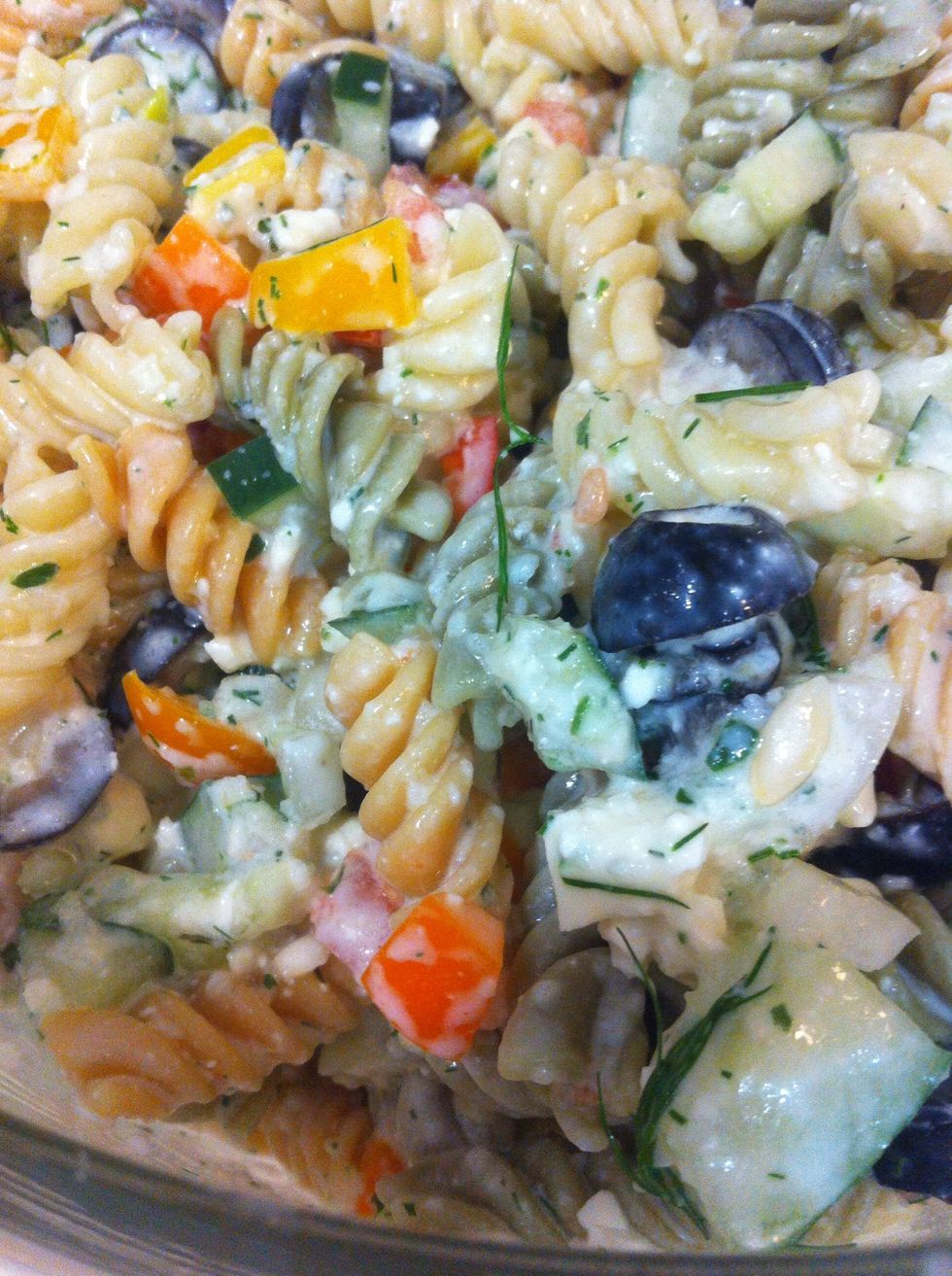 Mix in pasta and chill for a colorful, refreshing pasta salad perfect for summer family gatherings !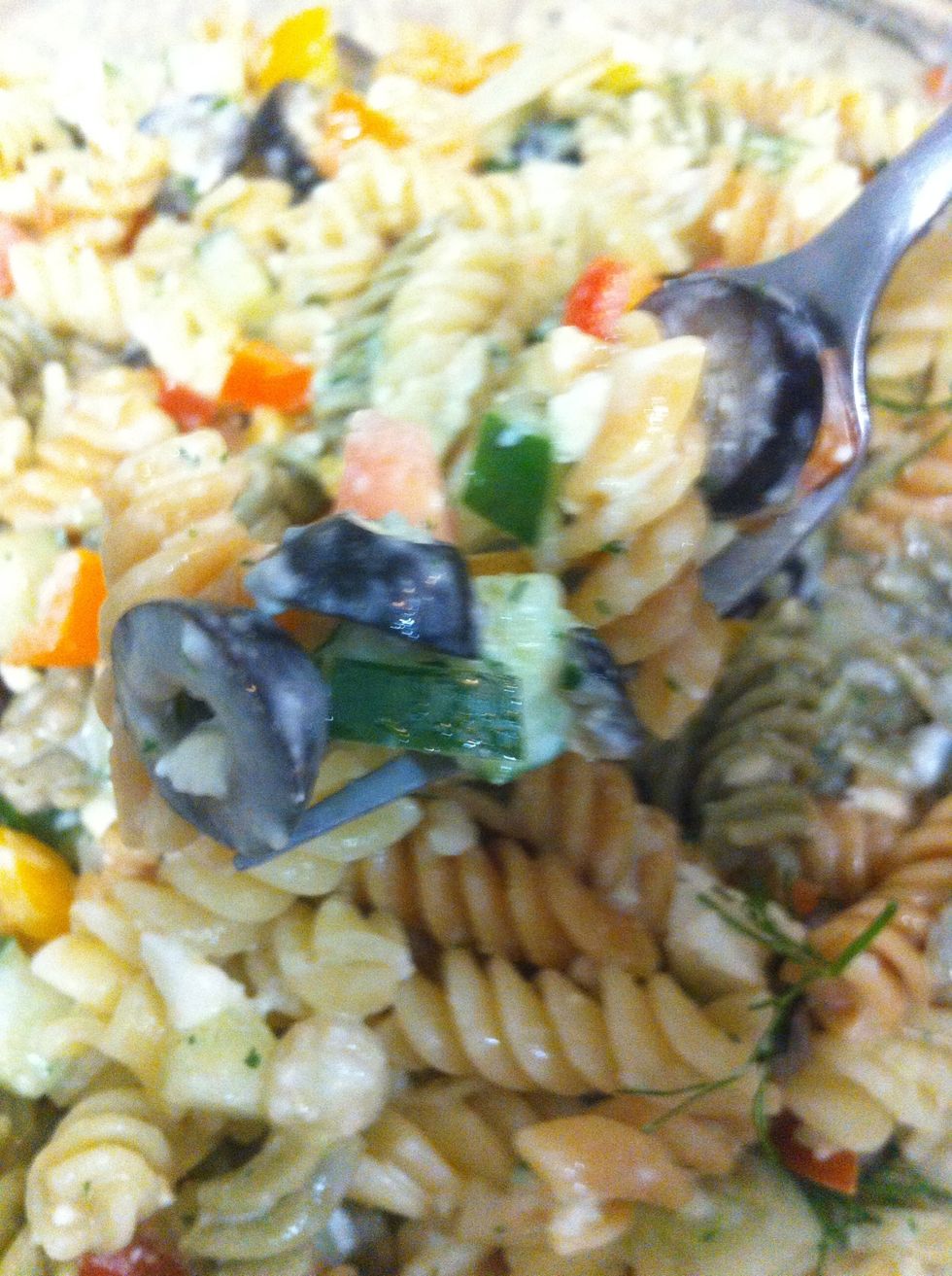 As always, feel free to like or comment on my guide with any questions or ideas! Follow me for more inspired recipes =]
Veggie pasta
Cucumber
Olives
Tomato
Tri-color peppers
Onion
Feta
Sour cream
Greek yogurt
Garlic
Fresh dill
Parsley
Salt
Lemon pepper
Olive oil