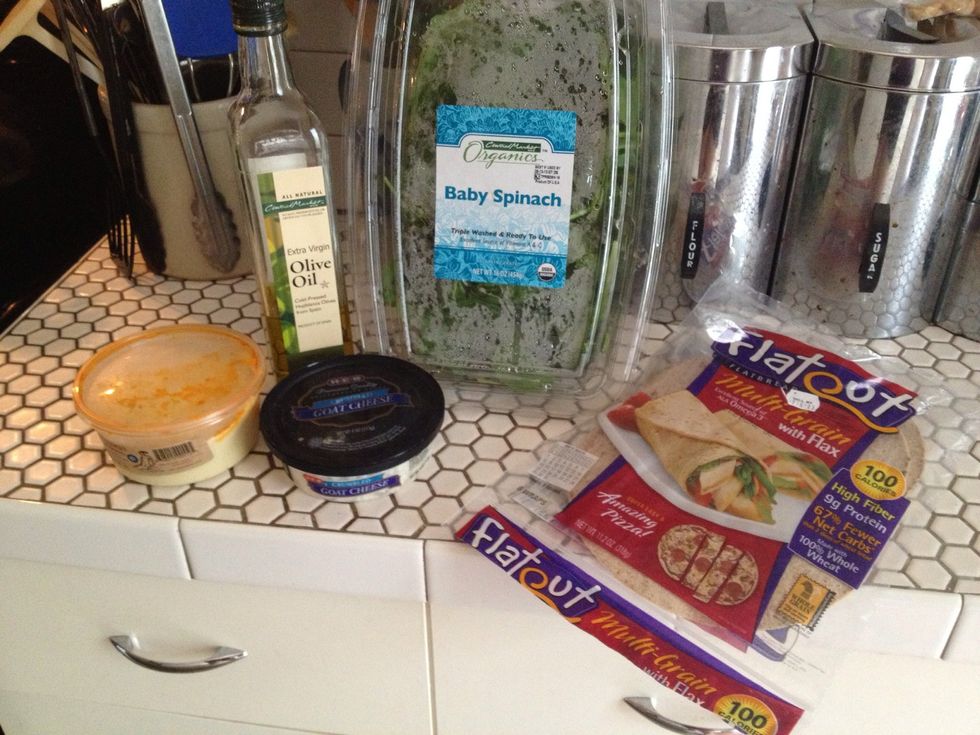 Gather supplies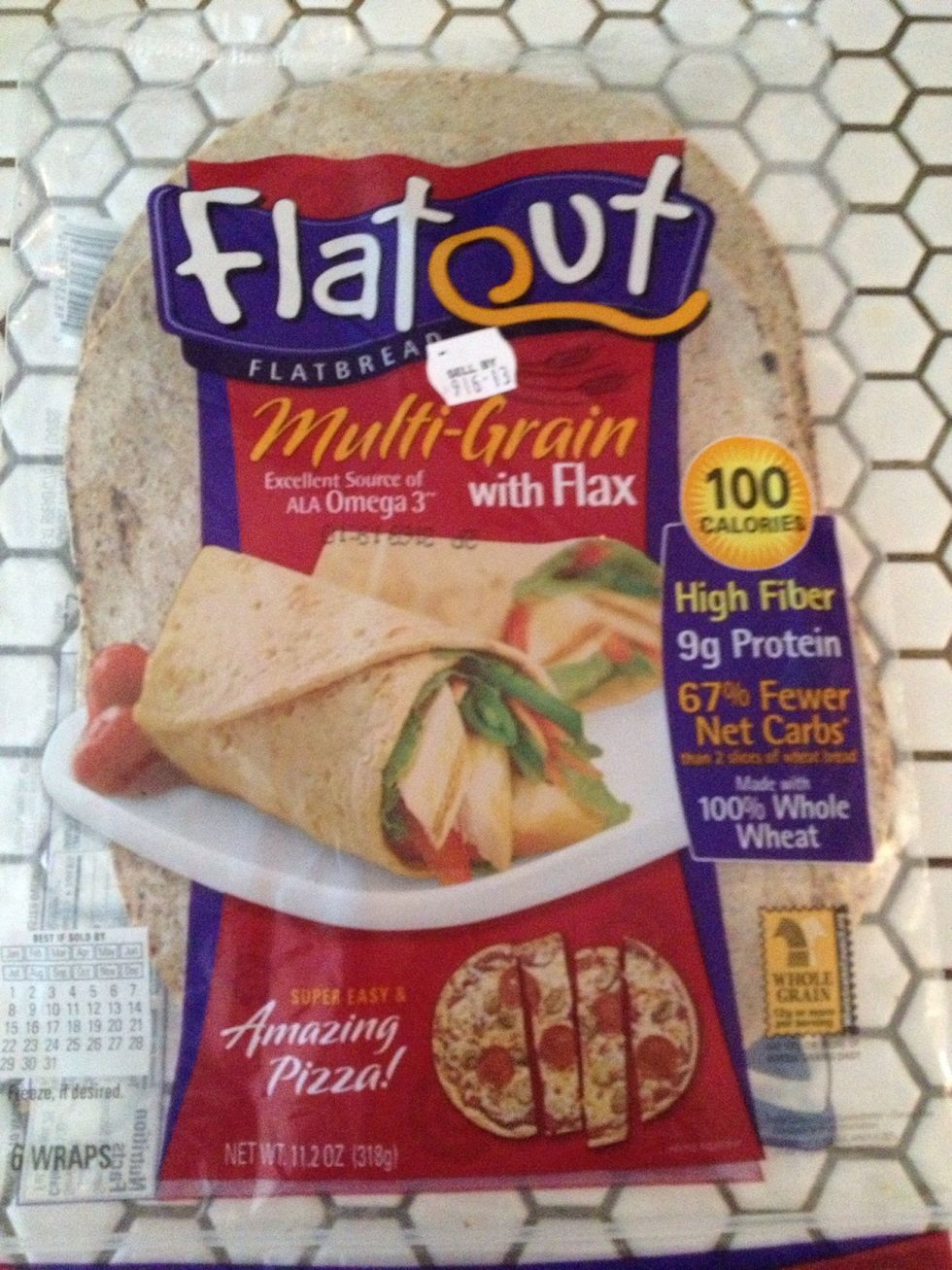 I love these wraps- they are so versatile, low calorie and actually taste good.
Toast your wrap or if you don't have a toaster oven heat in a dry pan until stiff.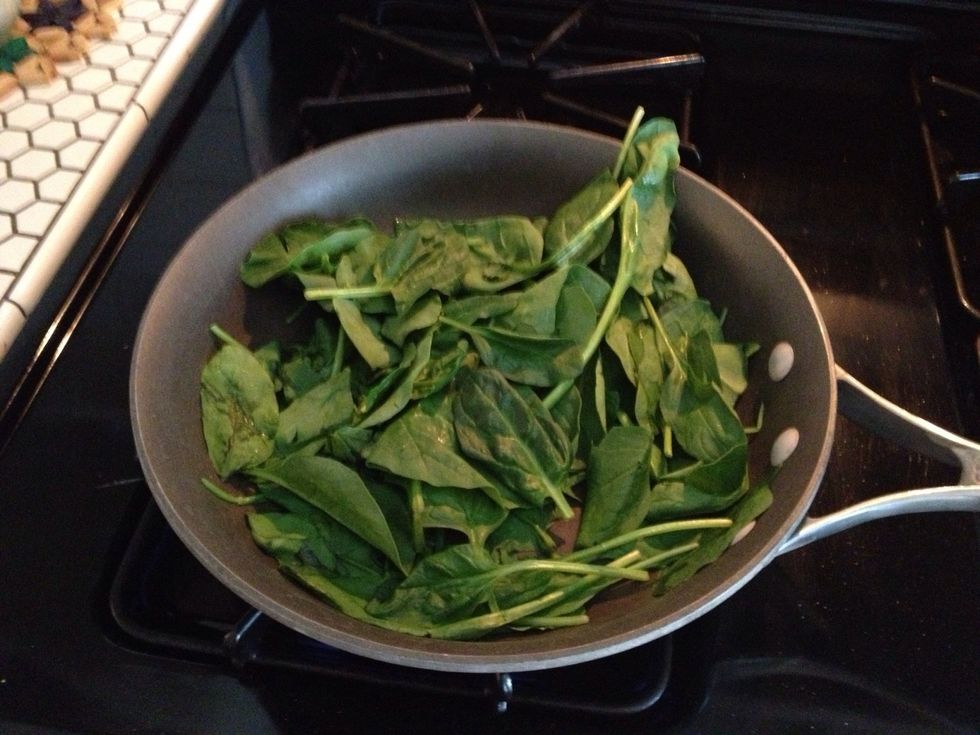 Drizzle the olive oil in a medium sized pan, heat on medium/high heat and add a couple handfuls of spinach. I use the pre-washed spinach because it's fast.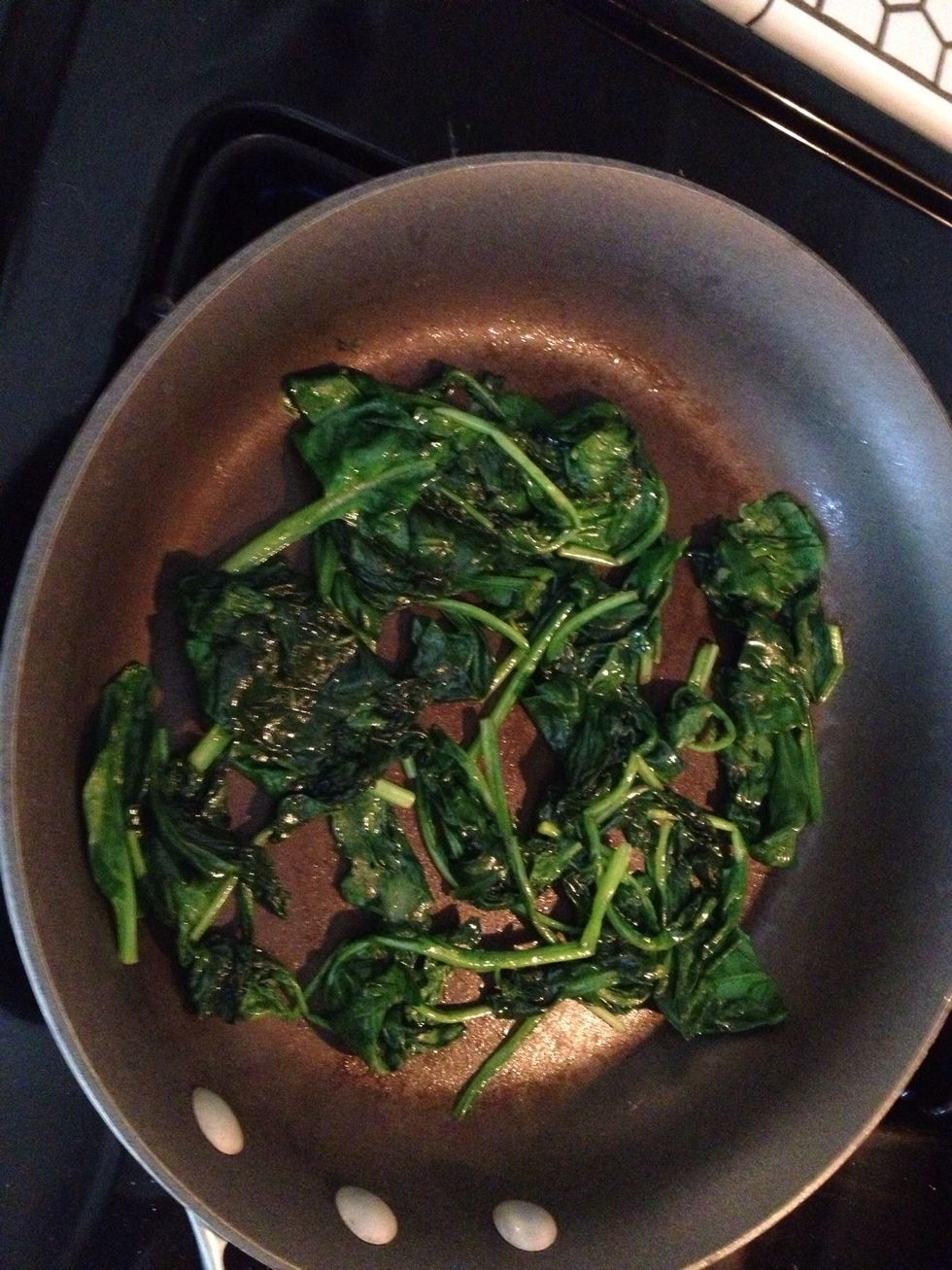 Cook using utensil to toss in olive oil until wilted down to yummy goodness
Once the wrap is toasted, spread the hummus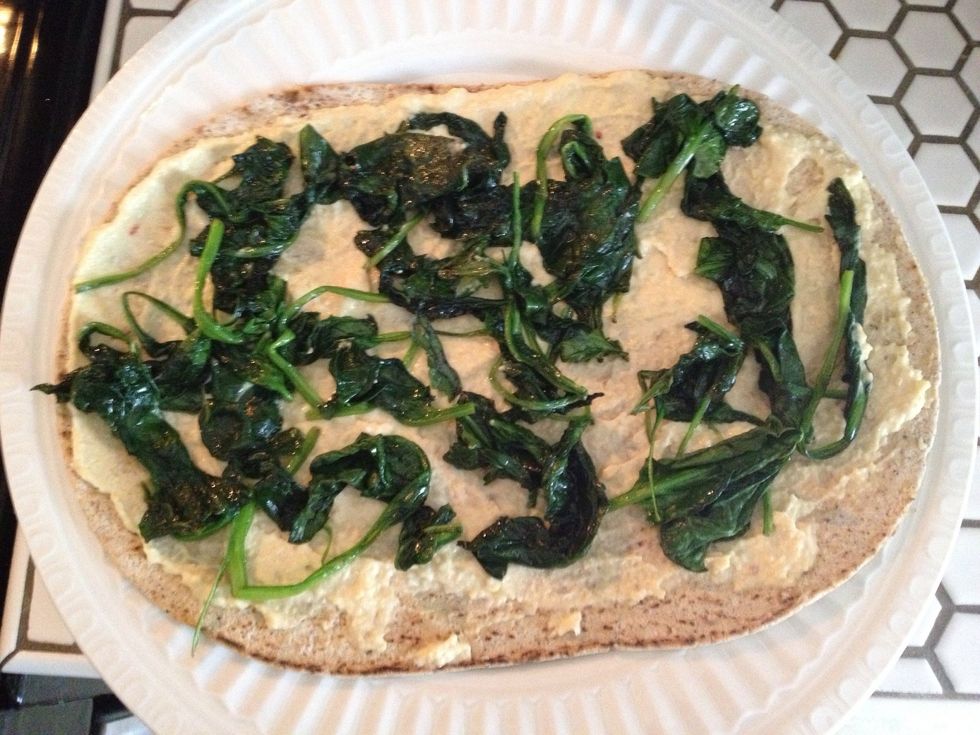 Spread the cooked spinach on top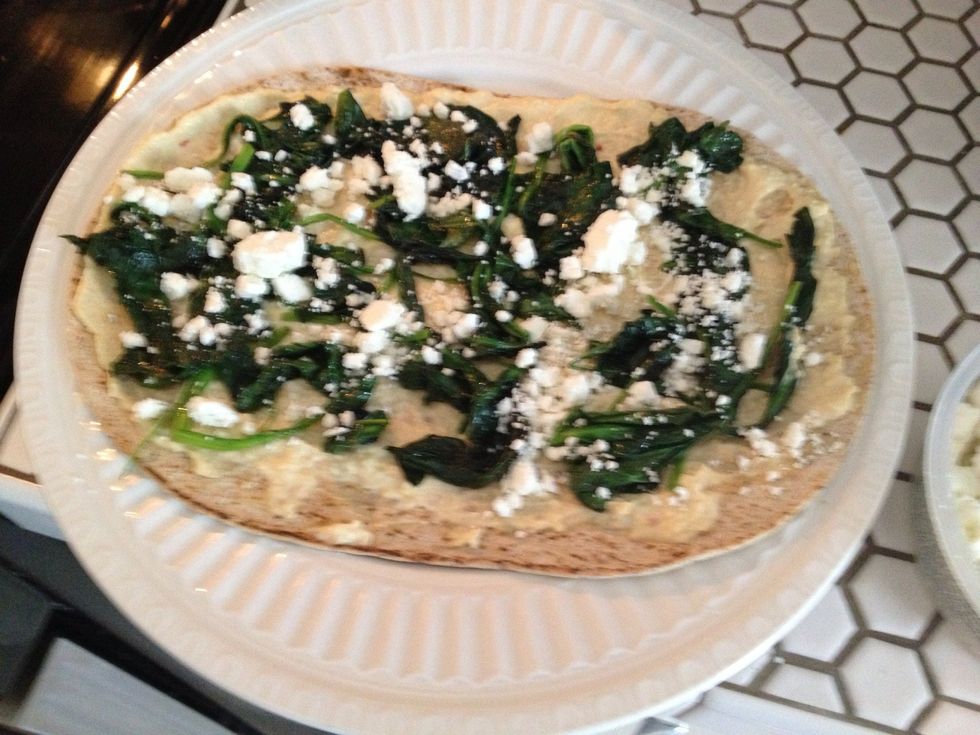 Sprinkle the goat cheese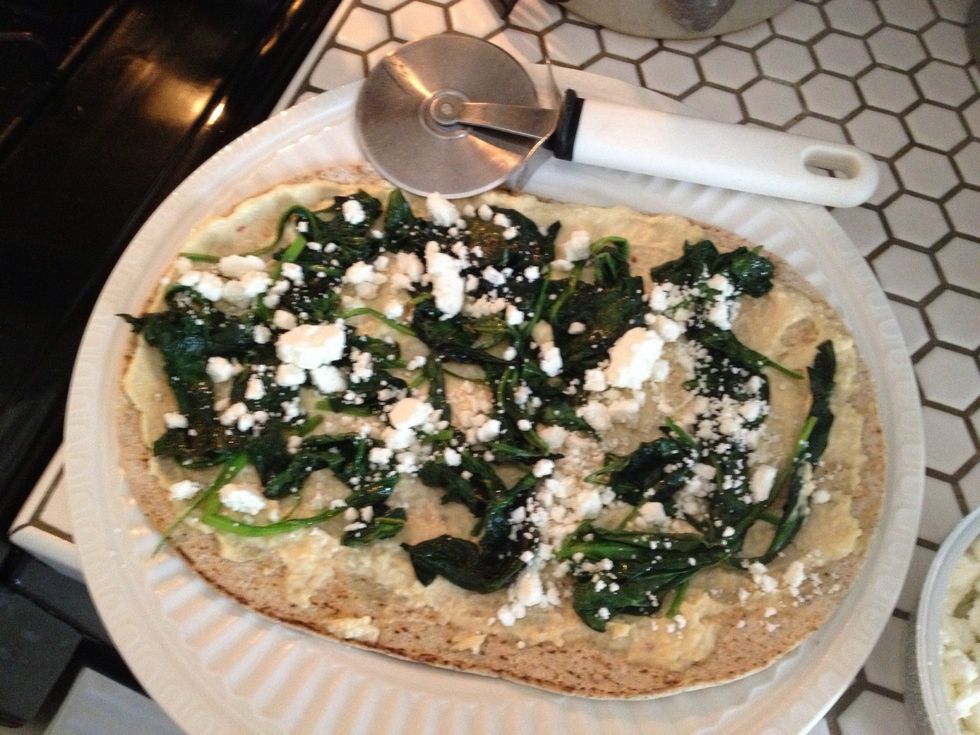 Use a pizza cutter to make slices
All done. Enjoy! Makes a great appetizer or healthy lunch.
1.0 Flat out wrap
1.0Tbsp Olive oil
2.0c Baby spinach
2.0Tbsp Hummus
1.0Tbsp Crumbled goat cheese