Make Mediterranean Chickpea Salad With Bell Peppers
38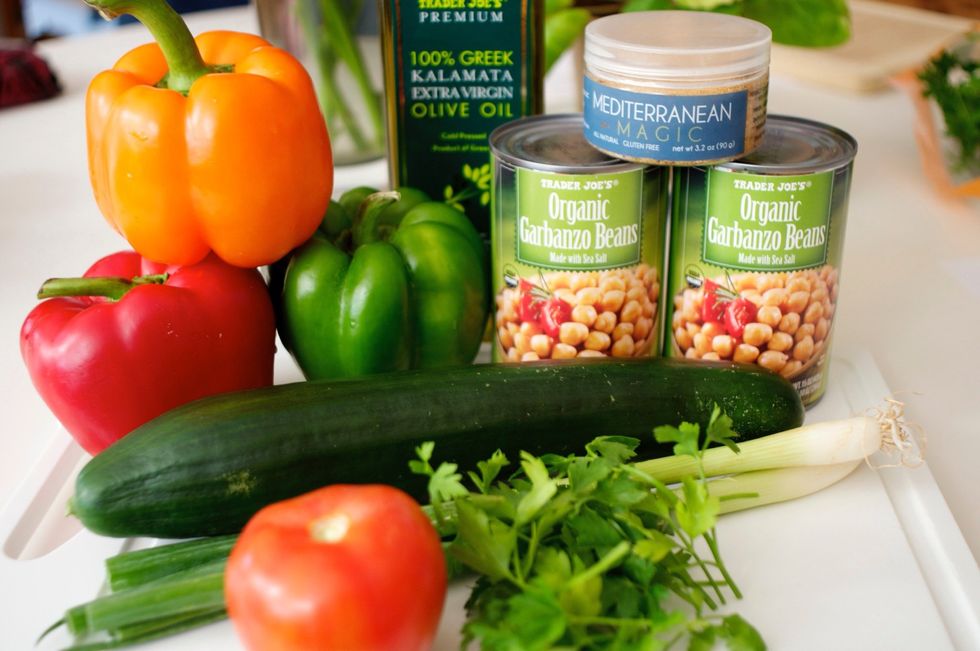 If you look at any of my guides you'll notice a lot of Trader Joe's products. If you have one in your area I really recommend shopping there. Great prices and pretty much anything you need.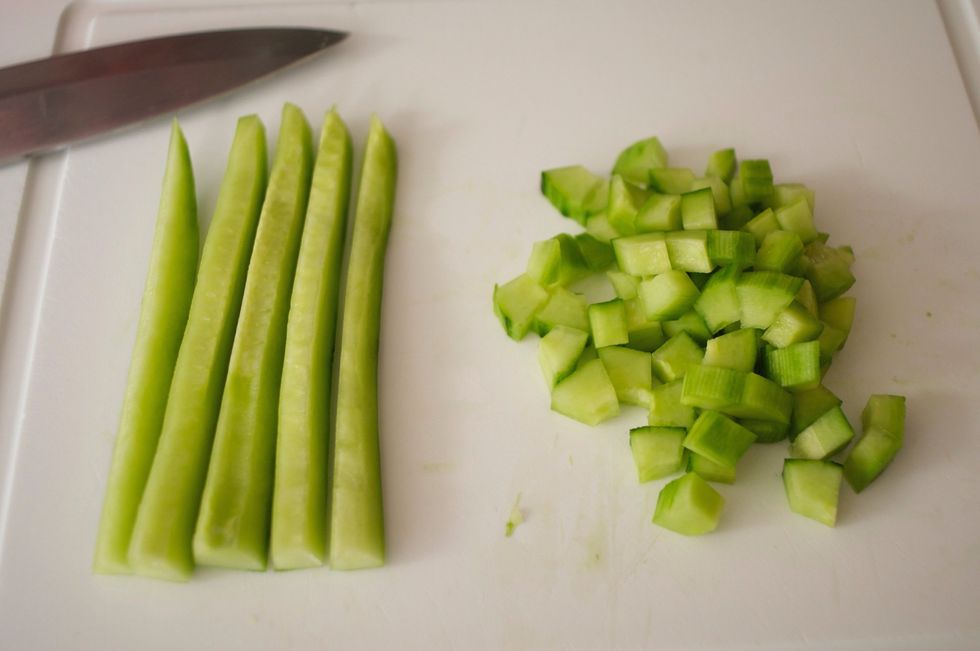 Peel the cucumber, then cut it in half and remove the seeds with a small spoon by scraping them out. Cut each half into quarters then dice as shown in the picture above.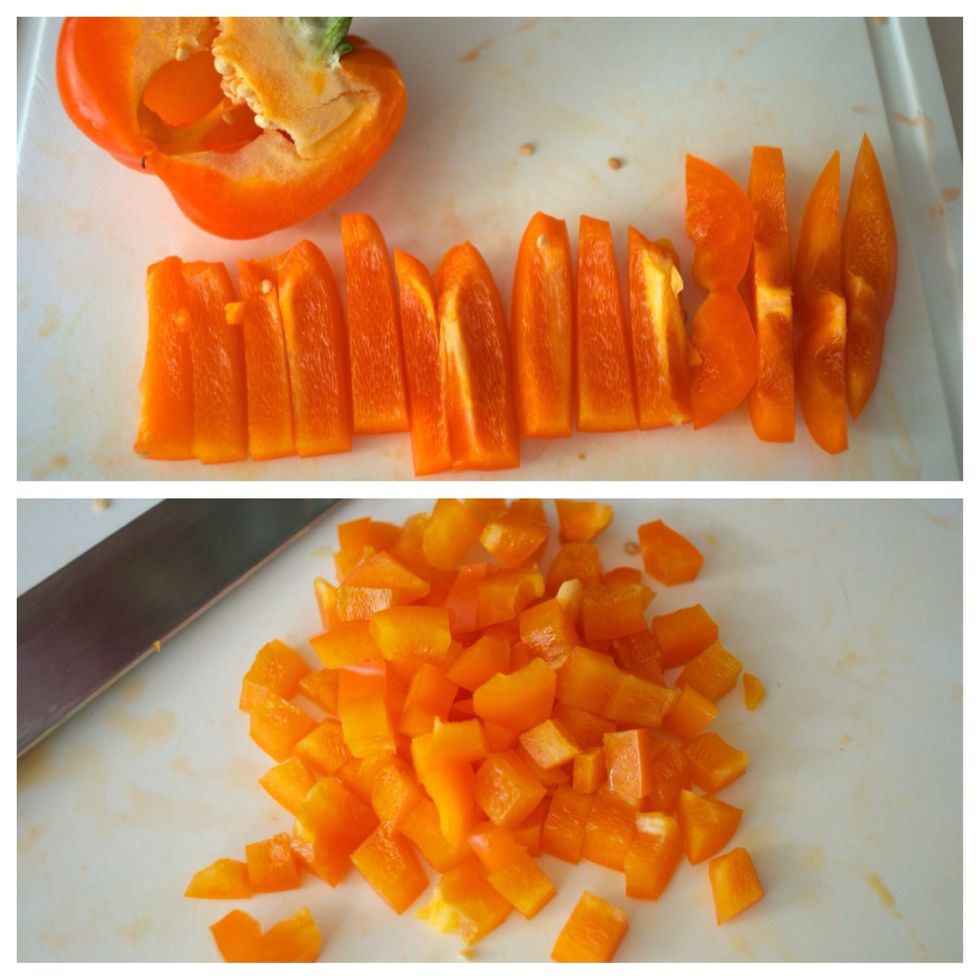 Remove the seeds from your bell peppers then cut as pictured above. I like everything to be uniform in size so when you take a bite it's more balanced in flavor. Cut to size of chickpeas.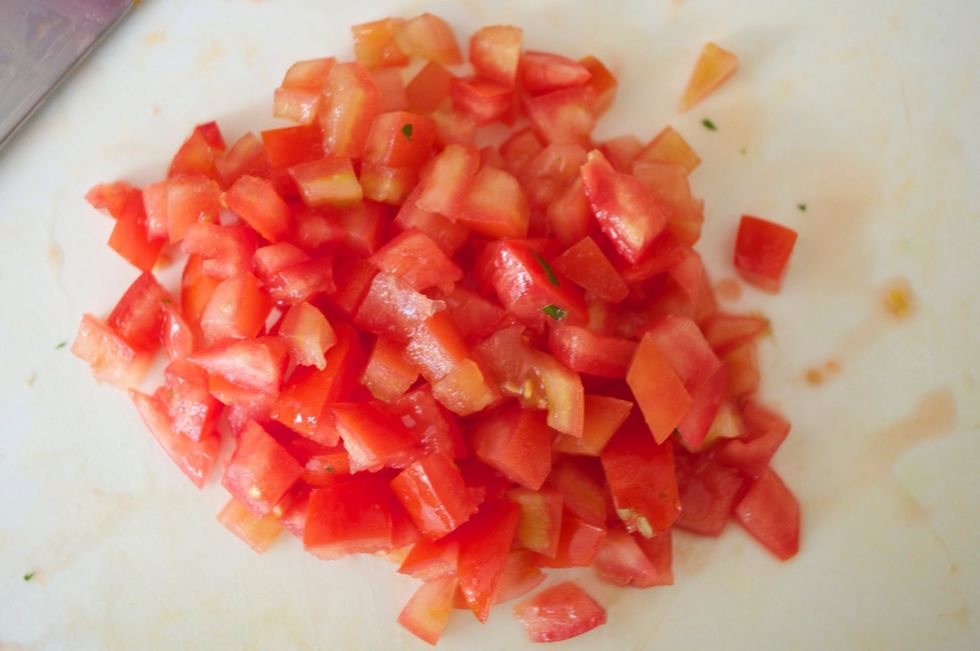 Do the same with your tomato. Remove the seeds then dice about 1/4" in size.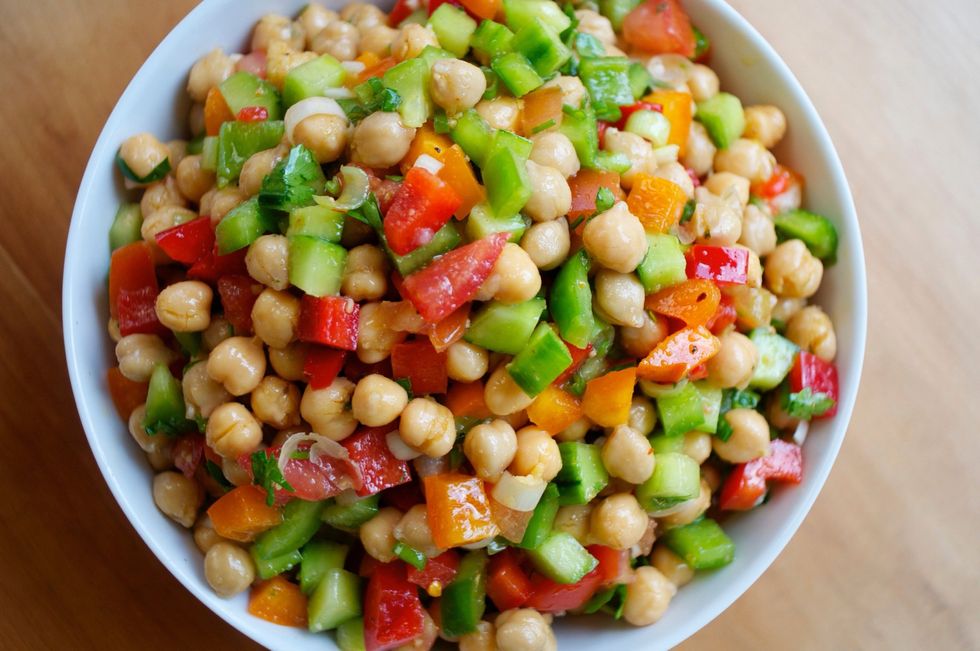 Place all ingredients in a bowl then add the oil and vinegar as well as 2 teaspoons of Mediterranean Magic. Give it a taste. If you feel it needs more spice, add the 3rd tsp. of the seasoning.
Enjoy this amazing dish! You can buy all our gluten free, all natural seasoning blends at www.worldseasonings.com. If you want to make a purchase, use the code "snapguide" to save 20%.
Don't forget to checkout out Brit+Co! http://www.brit.co/category/food/
3.0tsp Mediterranean Magic
2.0 Cans organic garbanzo beans, drained
3.0 Tri-colored bell peppers, diced 1/4"
2.0 Green onions, diced
1.0 Cucumber, seeded and diced 1/4"
1.0 Medium-to-large tomato, seeded and diced1/4"
5.0Tbsp Olive oil
1.0 Handful of chopped Italian parsley
World Seasonings
World Seasonings offers 9 amazing gluten free, kosher and all-natural seasoning blends that will make breakfast, lunch and dinner extraordinary.
San Diego, CA - everywhere