Super easy. Hearty. Feeds a crowd. All you need is a crock pot. I dedicate this recipe to Joan, my "Cuz'" who originally shared it with me. Men especially love this!
48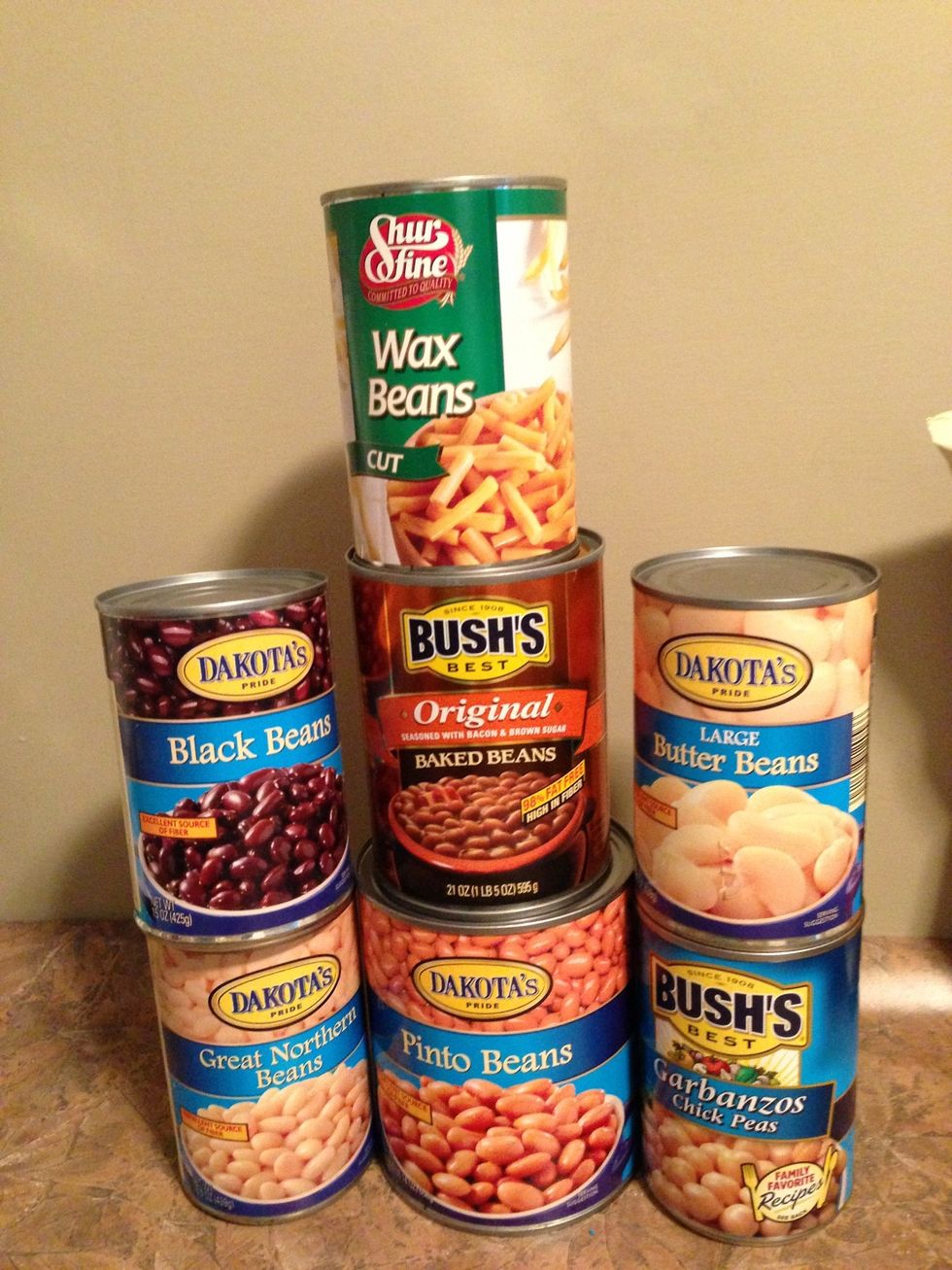 You can certainly vary your beans. These are the ones I use most of the time. Note: my store sold a larger size can of Pinto Beans, but I'll use all of it and that'll be fine. It's not that precise.
Fry bacon till crisp. Drain Brown ground beef with onion & celery. Drain. Set aside.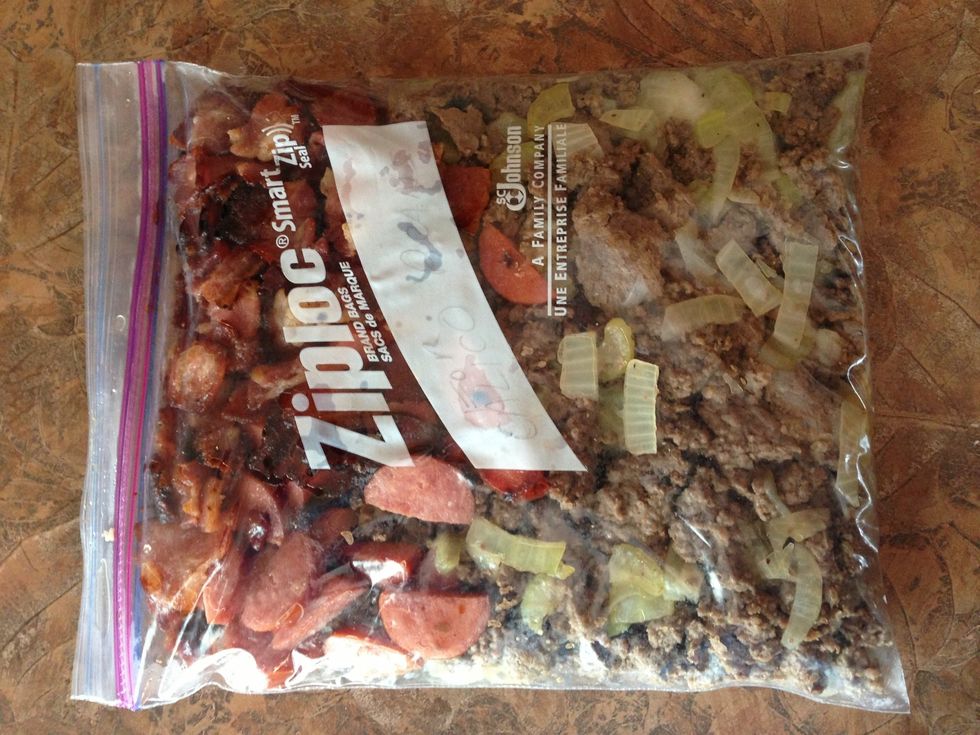 I prepared my meats a week prior and just froze until the day I planned to prepare the bean recipe.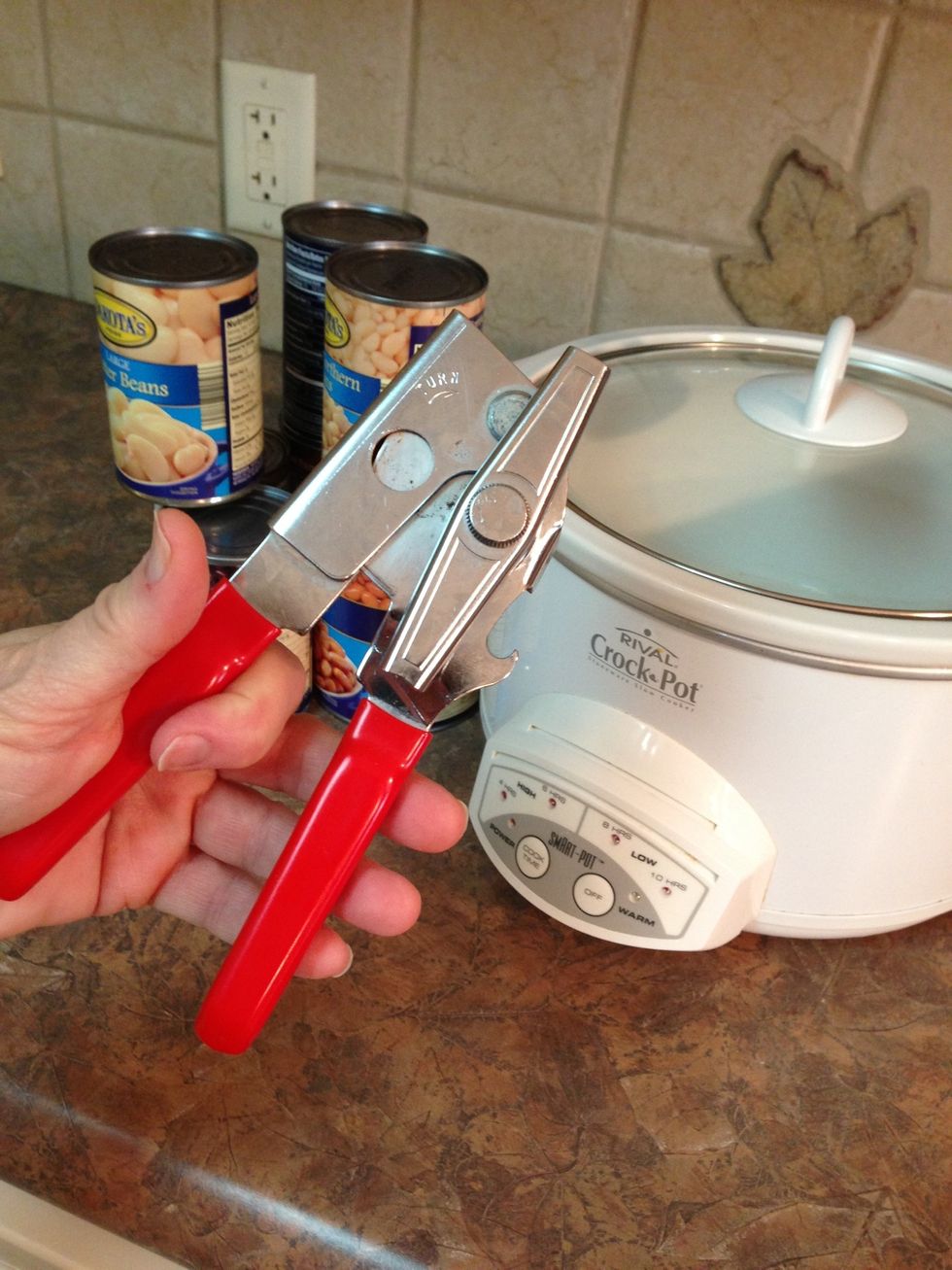 A couple of tools you'll need... can opener and large slow cooker. This recipe is SO easy!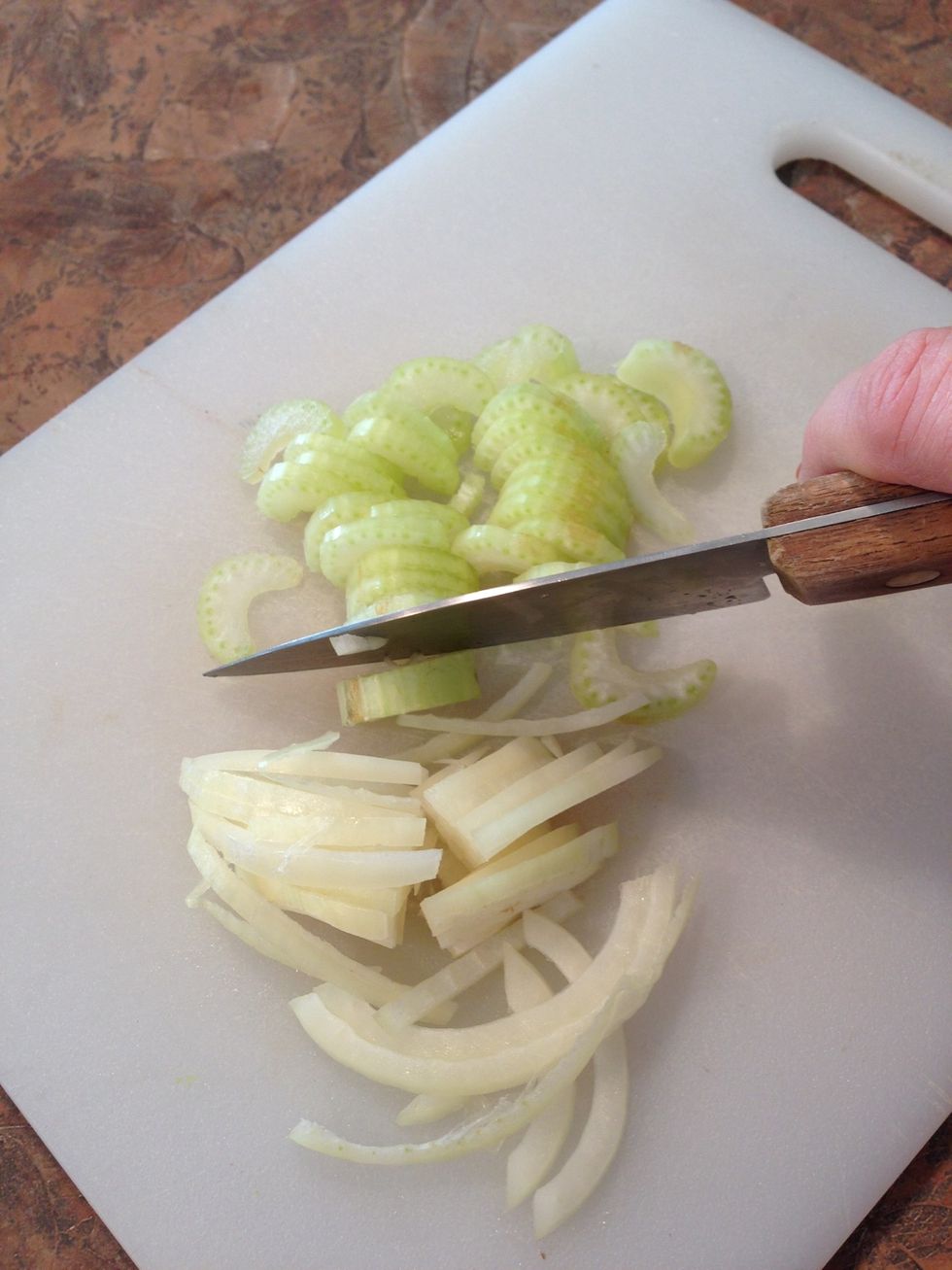 Besides the onion & celery that was fried with the ground beef, I decided to slice up a little extra to mix in for more texture.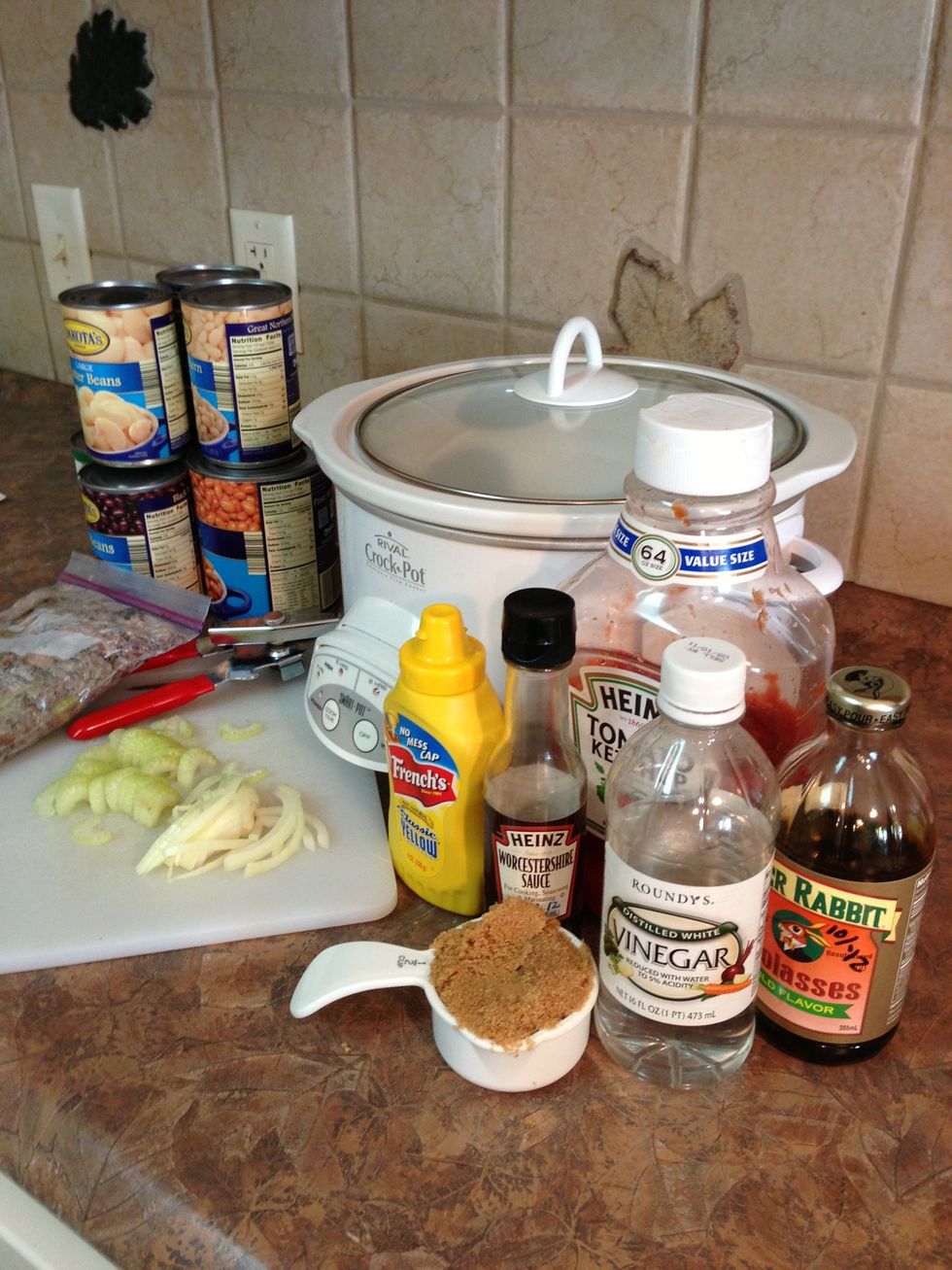 Assemble misc small ingredients.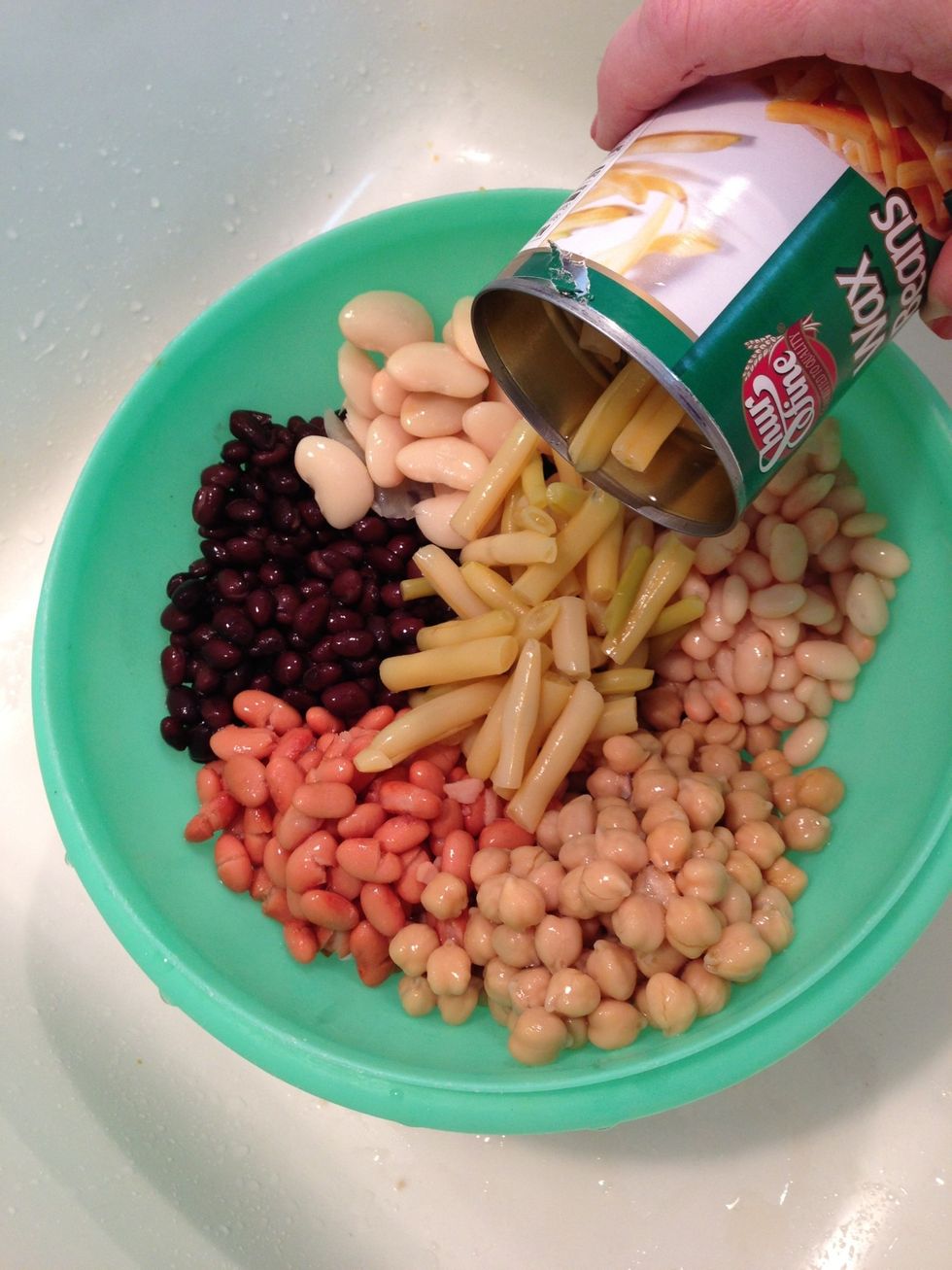 Drain liquid from al beans EXCEPT Baked Beans.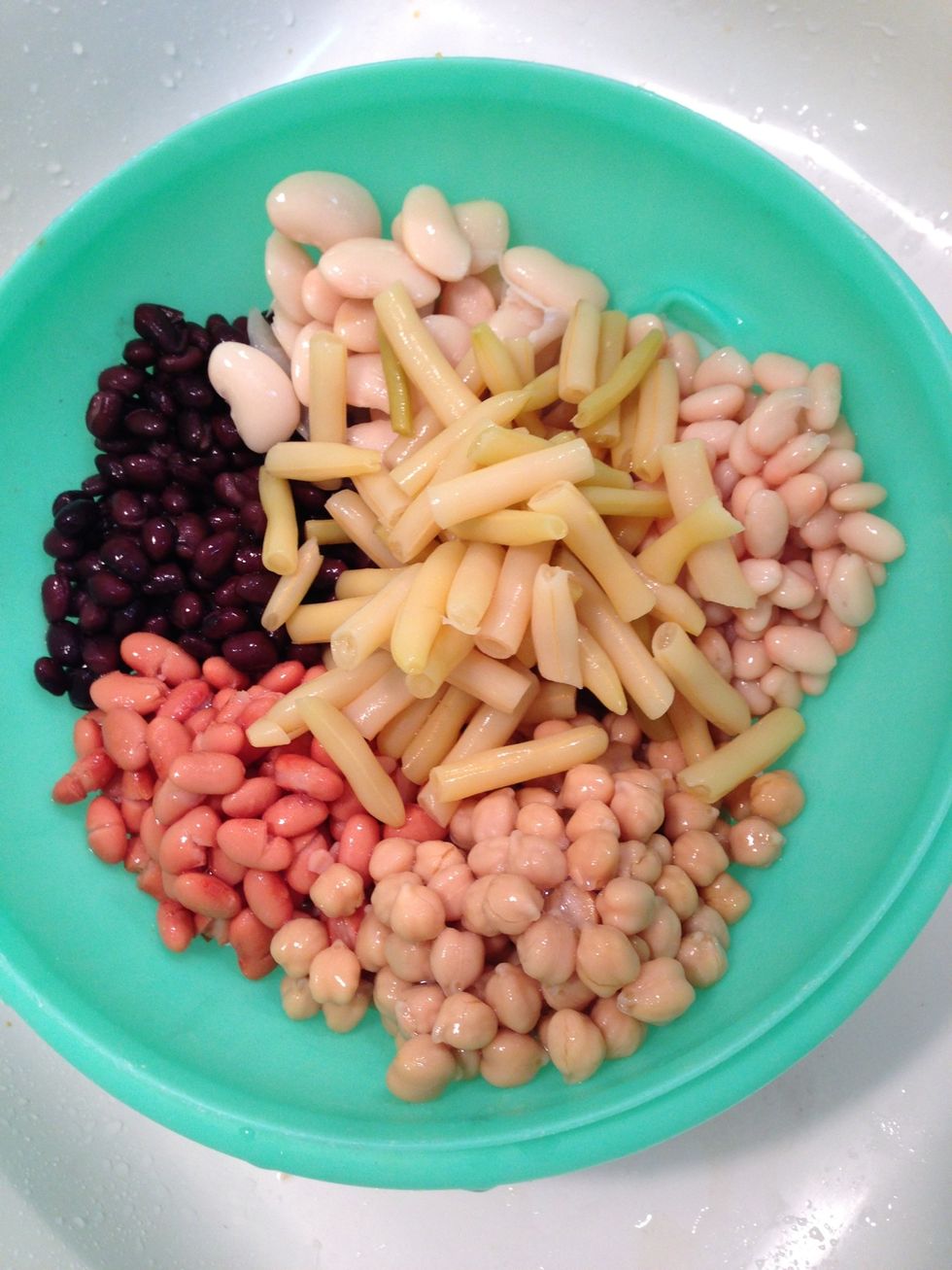 Lots of variety!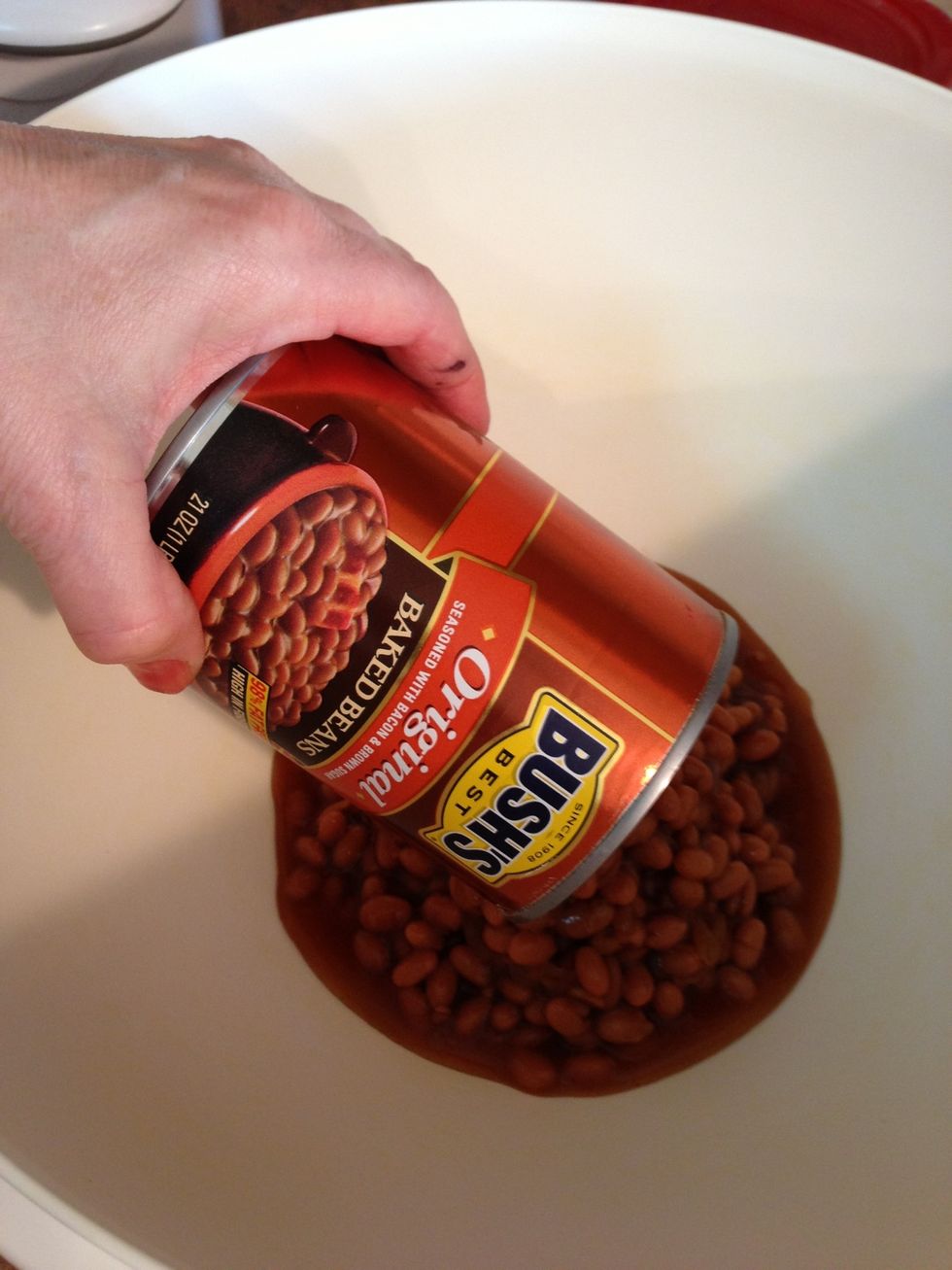 Place the can of Baked Beans WITH its liquid into large mixing bowl while other beans drain.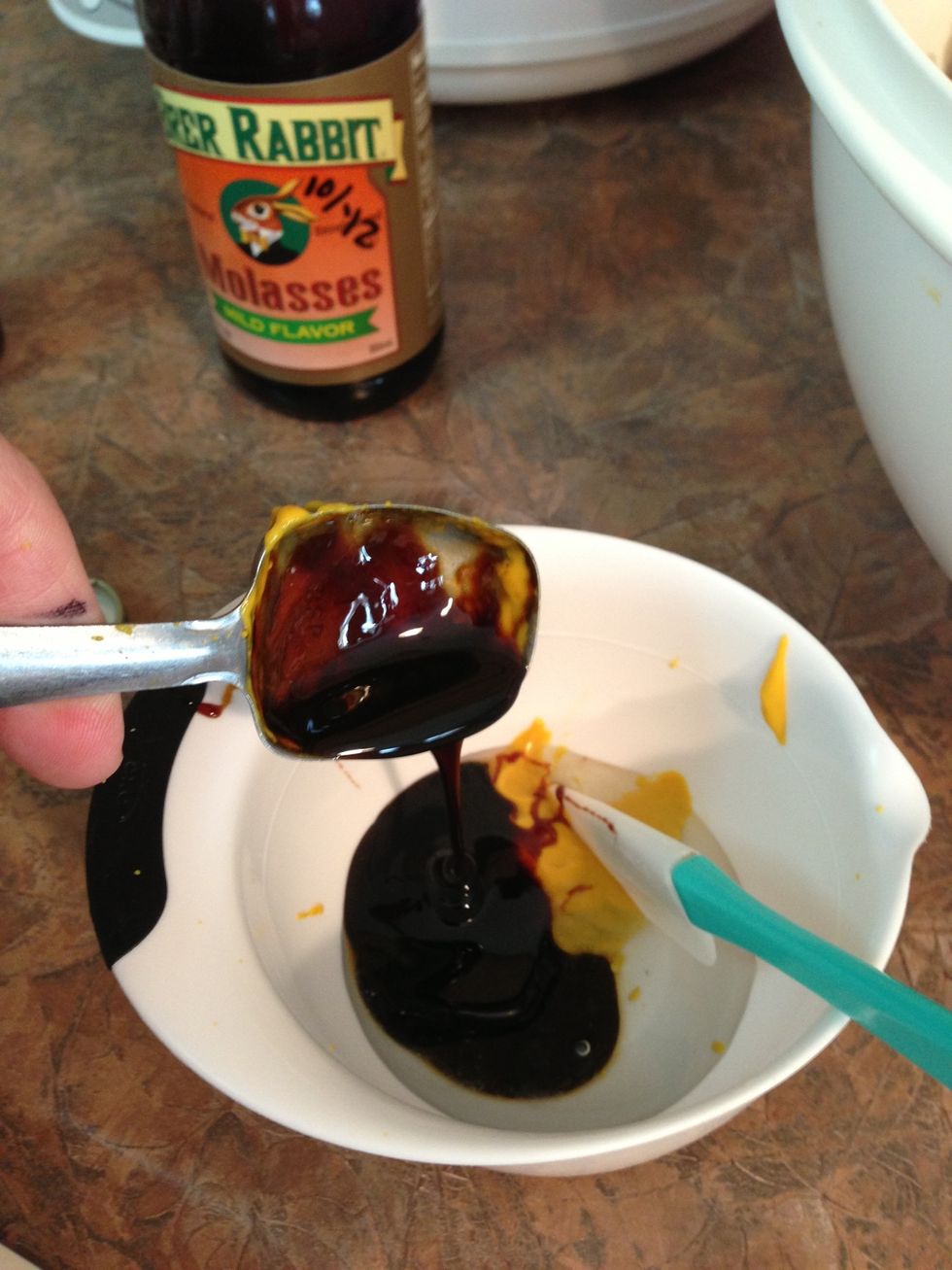 I measured vinegar, mustard, molasses, and Worcestershire sauce in small bowl to blend.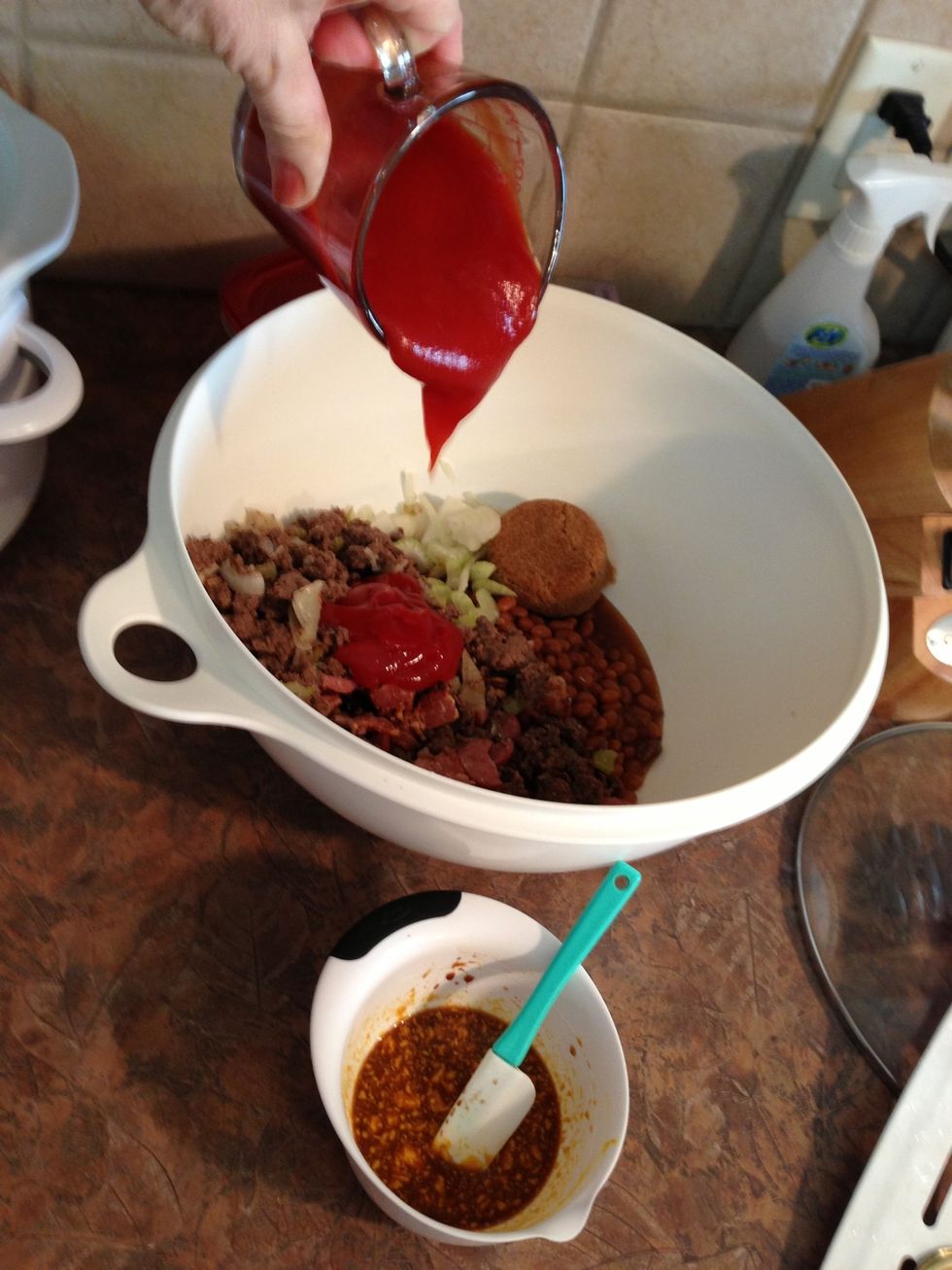 To the baked beans, add meats, brown sugar, a cup of ketchup and other smaller ingredients.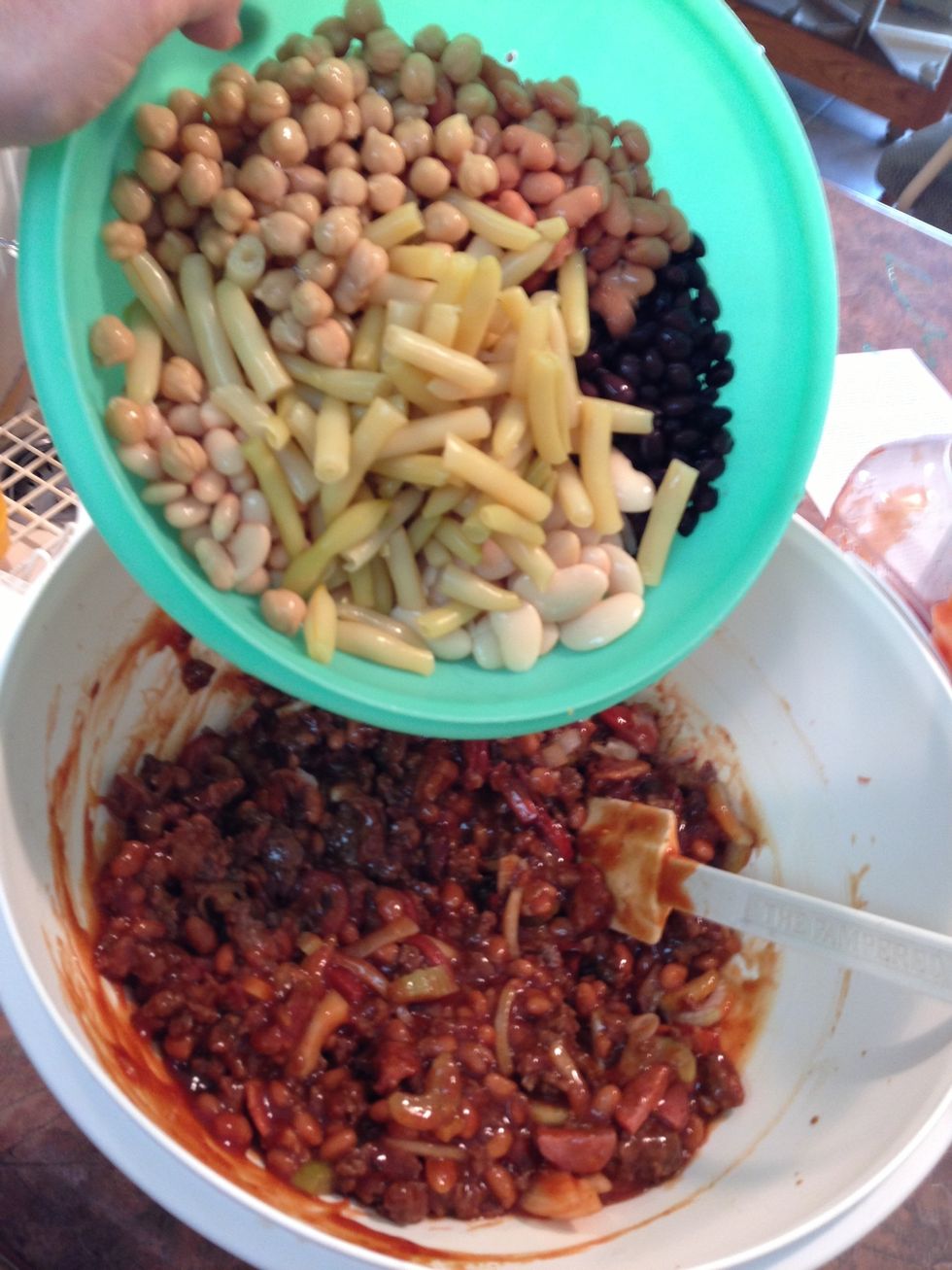 Add remainder of drained beans and stir in.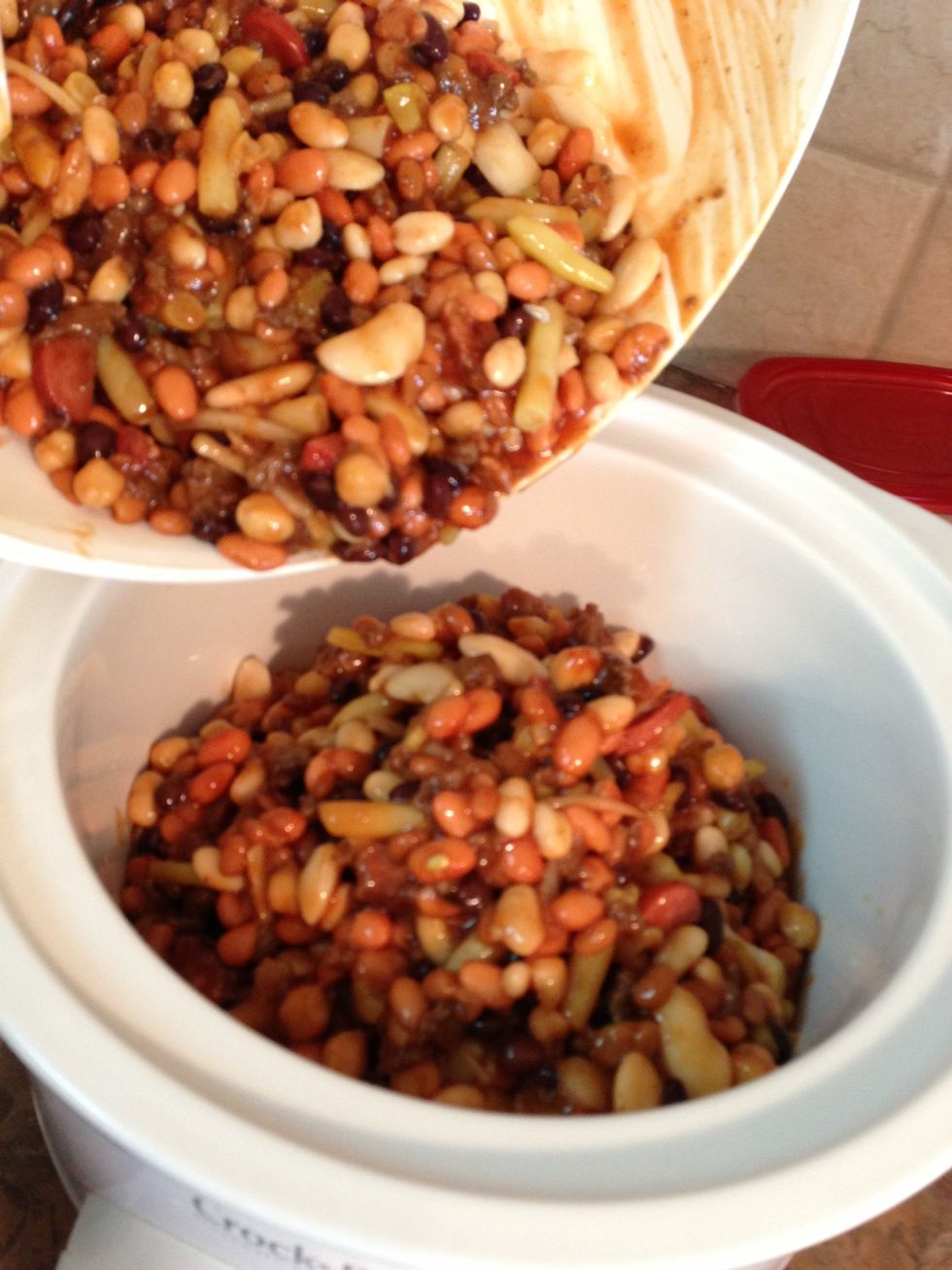 Place into your slow cooker.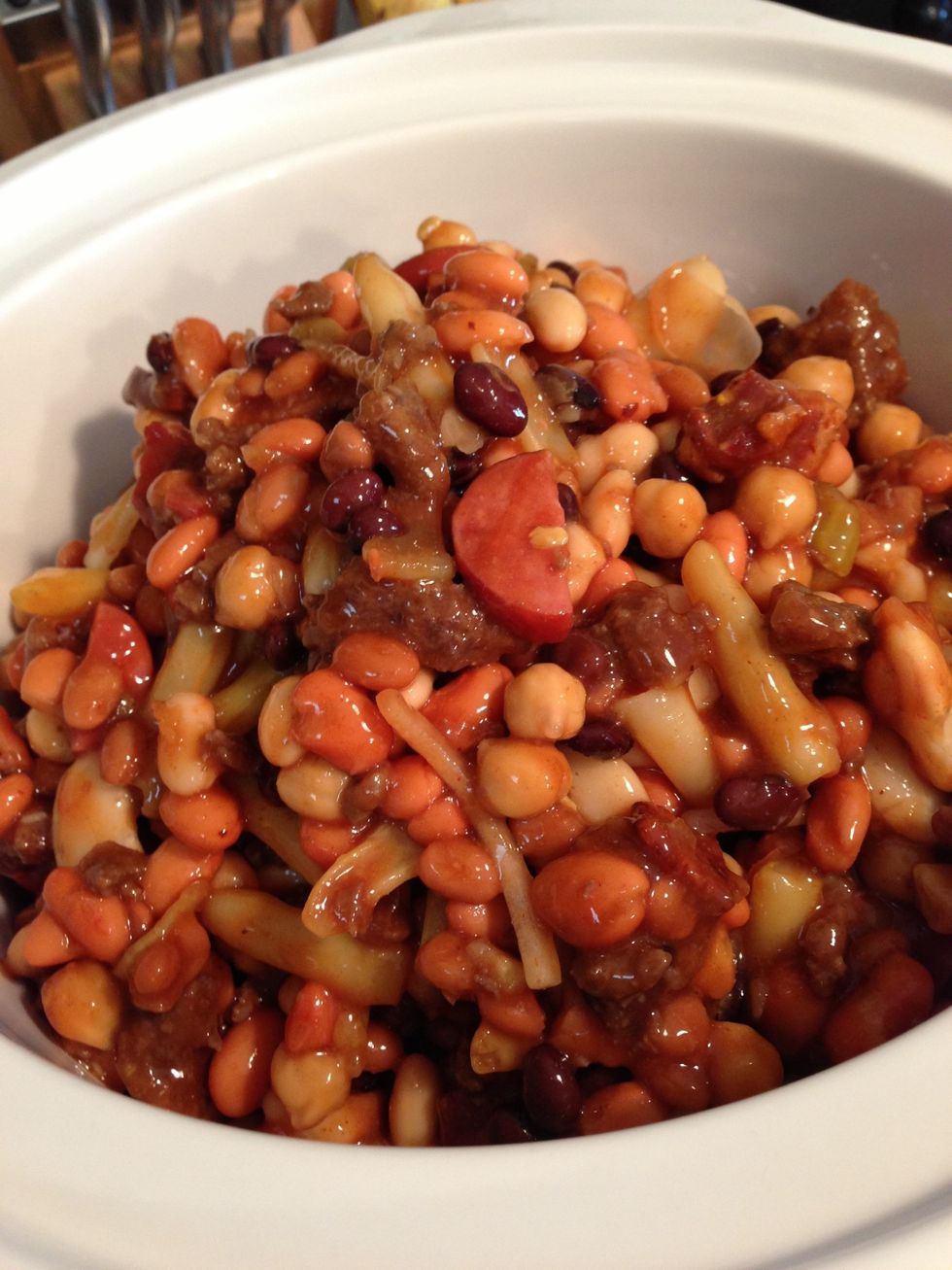 Makes 5 quarts.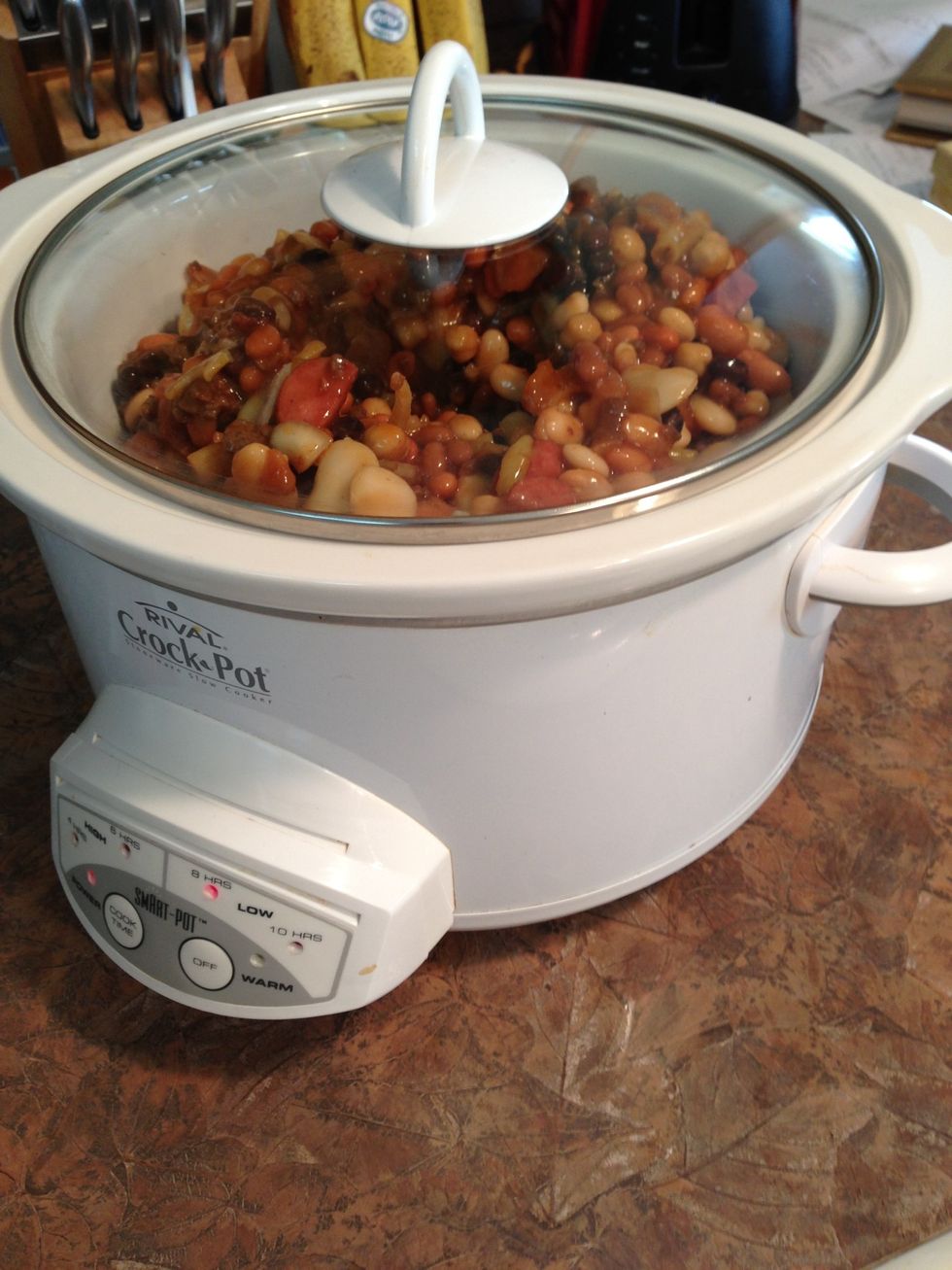 Heat on low 3-5 hours. Serves a crowd.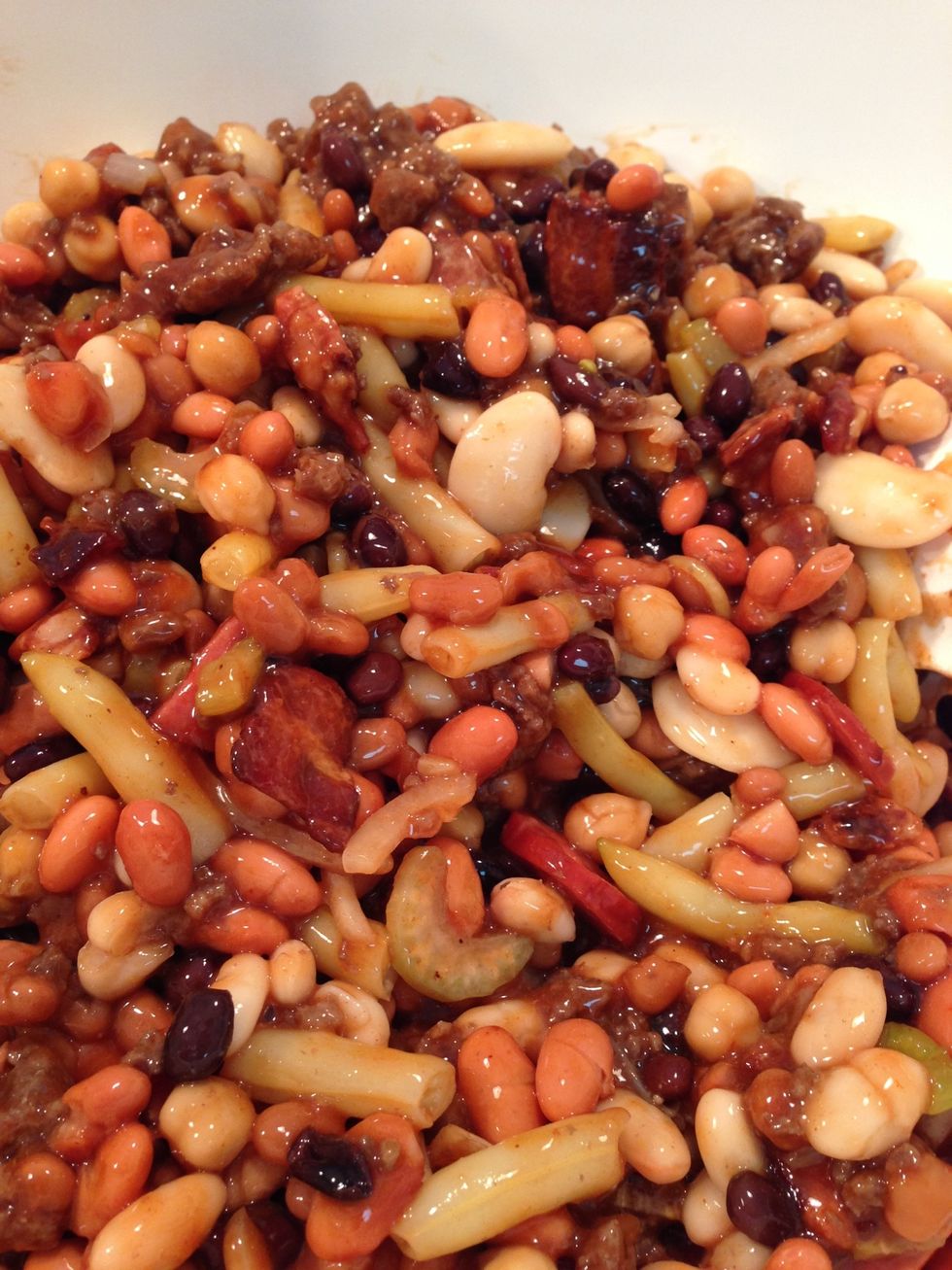 Lots of color and flavor to feed a crowd.
1.0lb Ground Beef
0.0lb Bacon
0.0lb Polska or sausage optional
1.0 Medium Onion
0.0c Diced Celery
15.0oz Can Wax Beans
15.0oz Can Butter Beans
15.0oz Can Garbanzo Beans
15.0oz Can Pinto Beans
15.0oz Can Black Beans
15.0oz Can Great Northern Beans
15.0oz Can Baked Beans
1.0c Ketchup
2.0Tbsp Vinegar
1.0Tbsp Mustard
0.0c Brown Sugar
1.0Tbsp Dark Molasses
1.0Tbsp Worcestershire sauce
Rollie Brandt
I've been an artist all my life and raised my children as a stay at home mom. Happily married 40 years. I love to share what I do...