Preheat oven to 375 degrees Fahrenheit.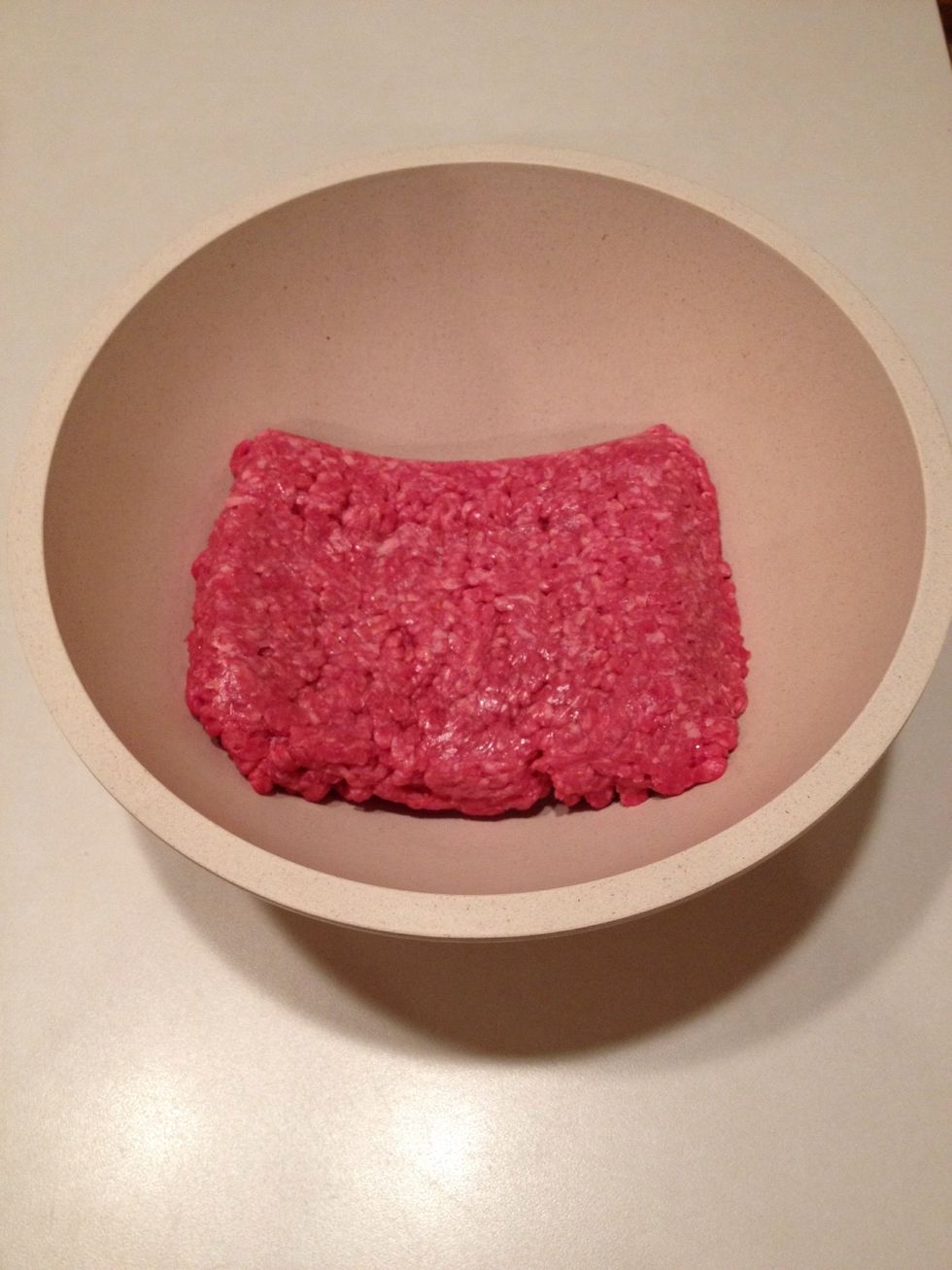 Place ground beef in a bowl.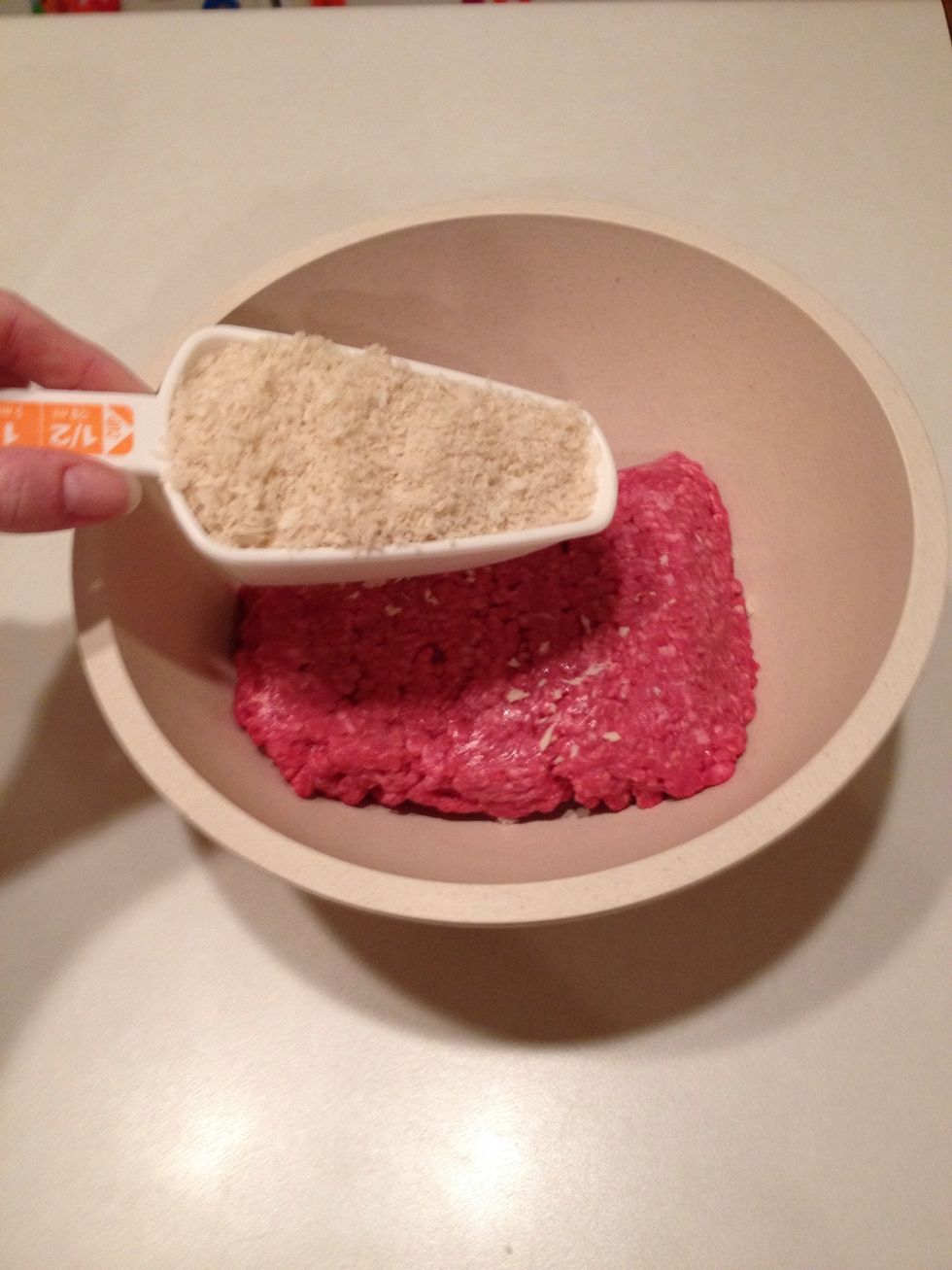 Add Panko bread crumbs.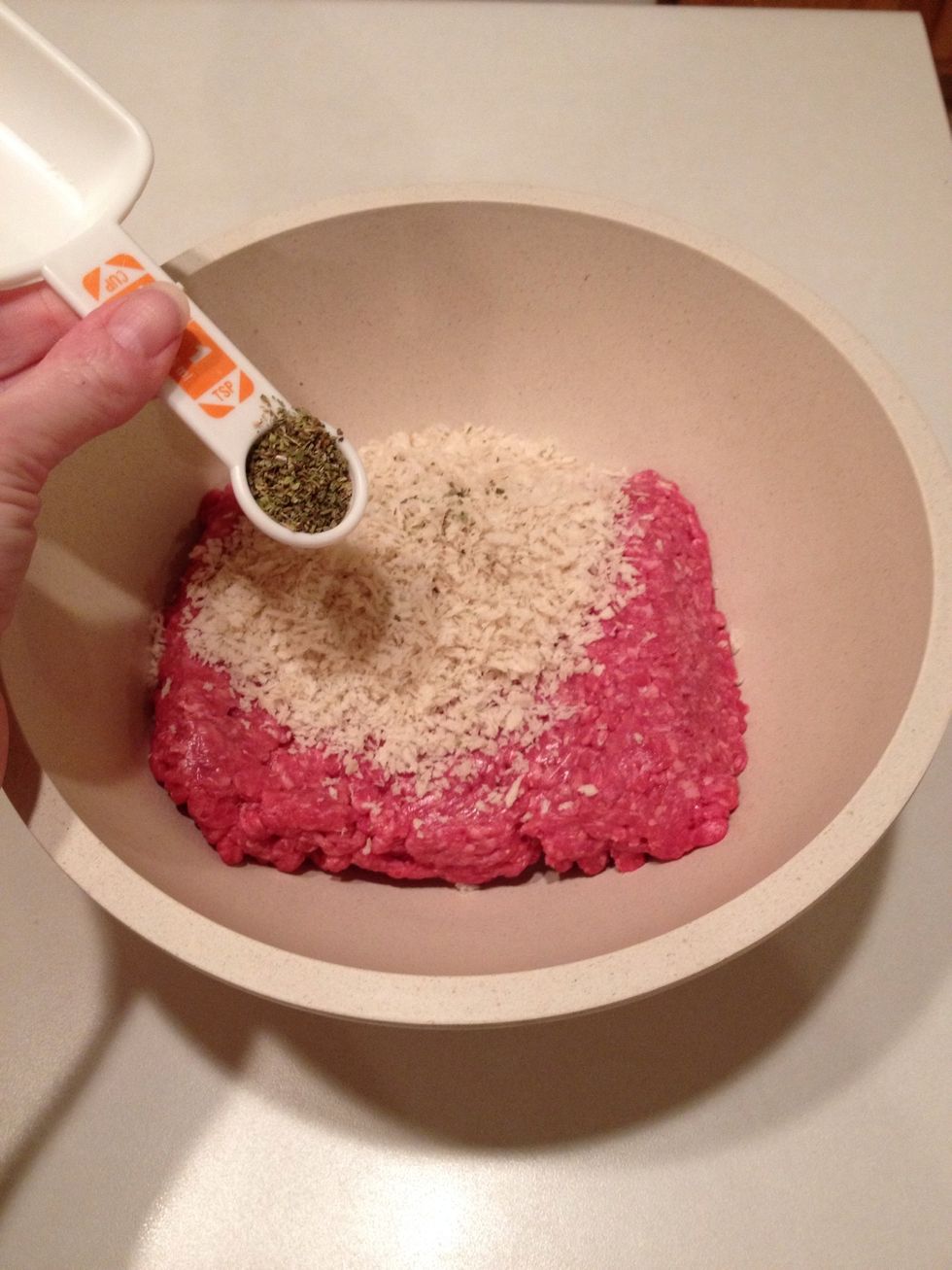 Add Italian seasoning.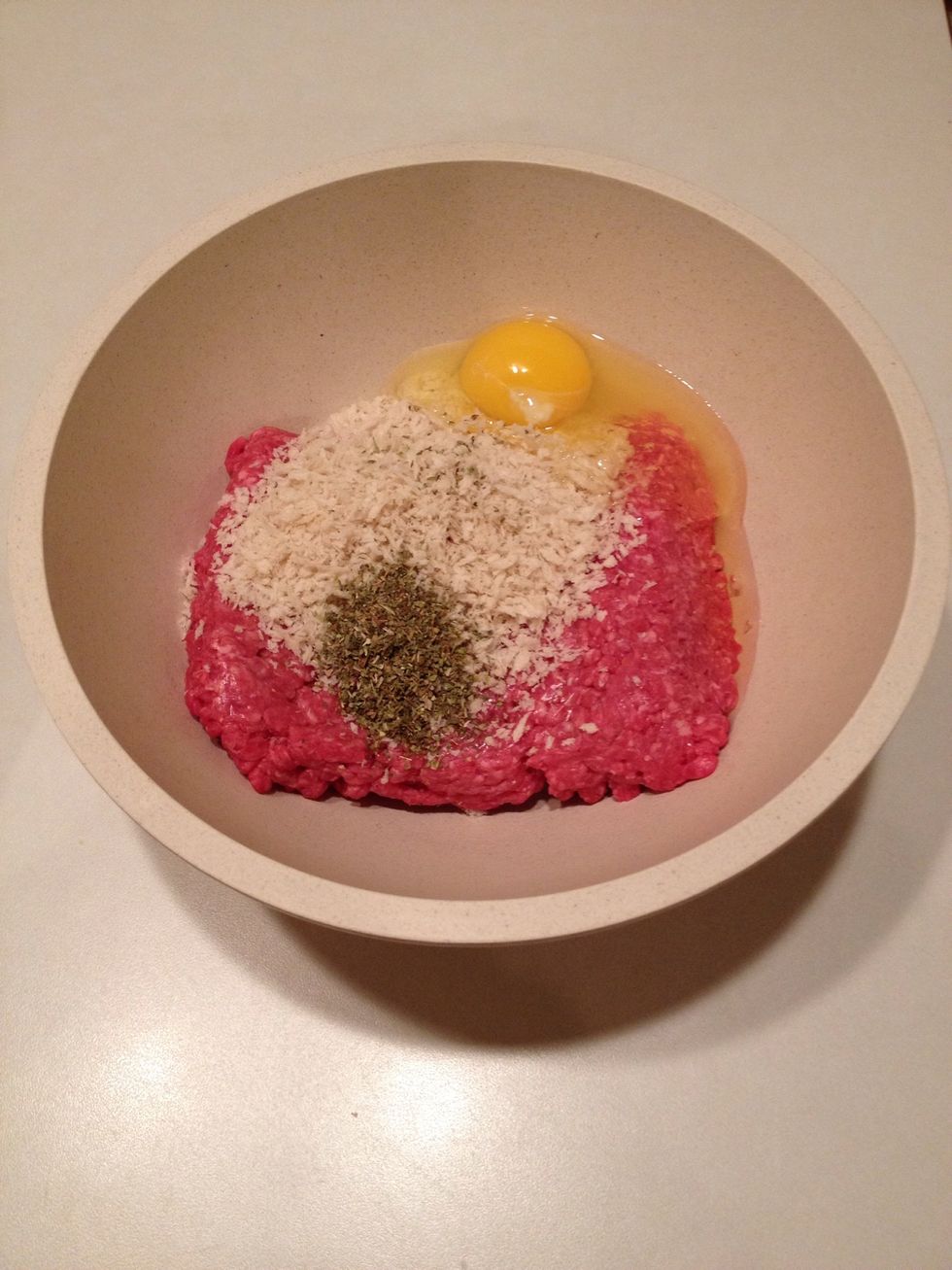 Add egg.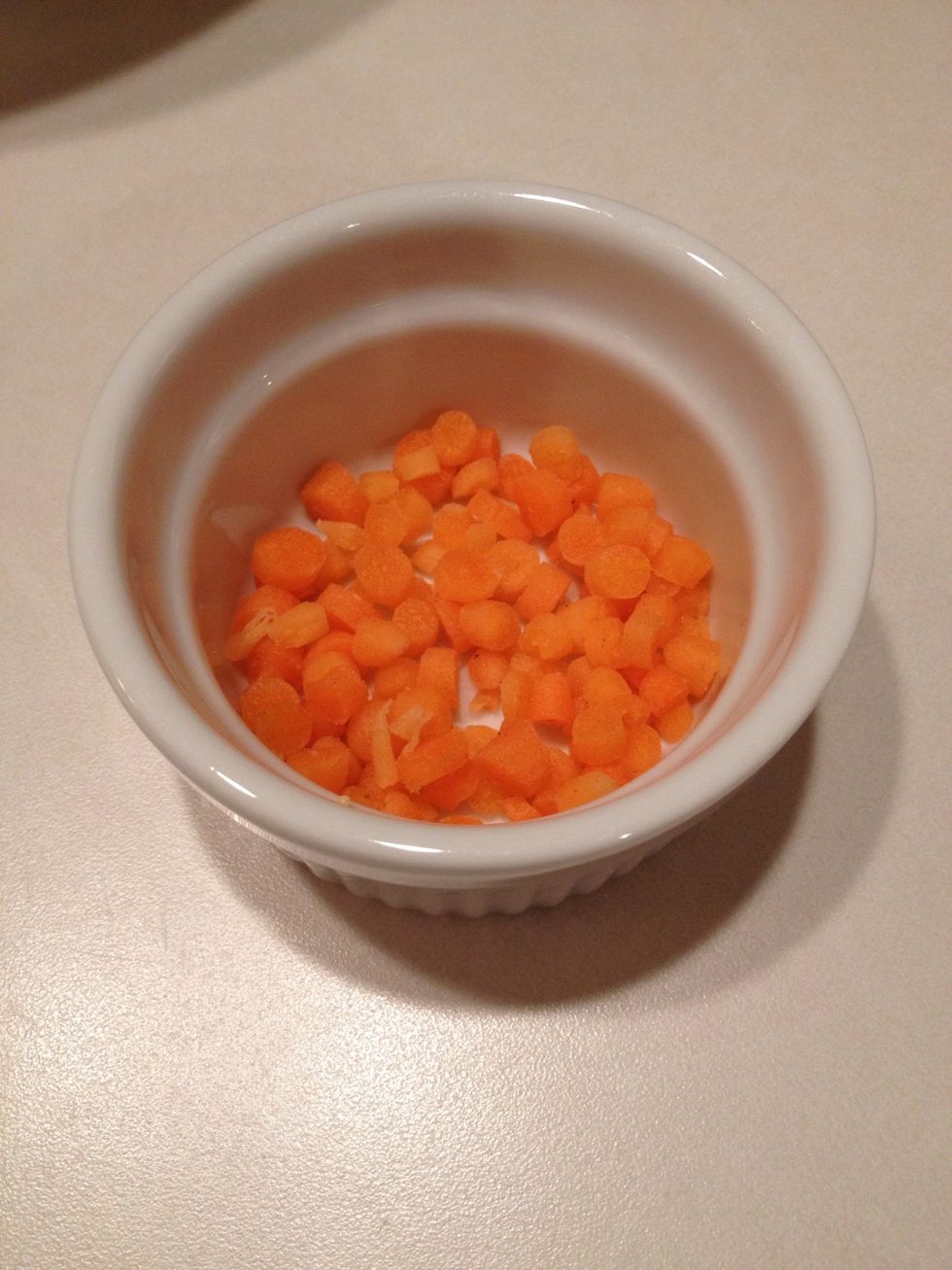 Add carrots (optional, or any other veggies you like.)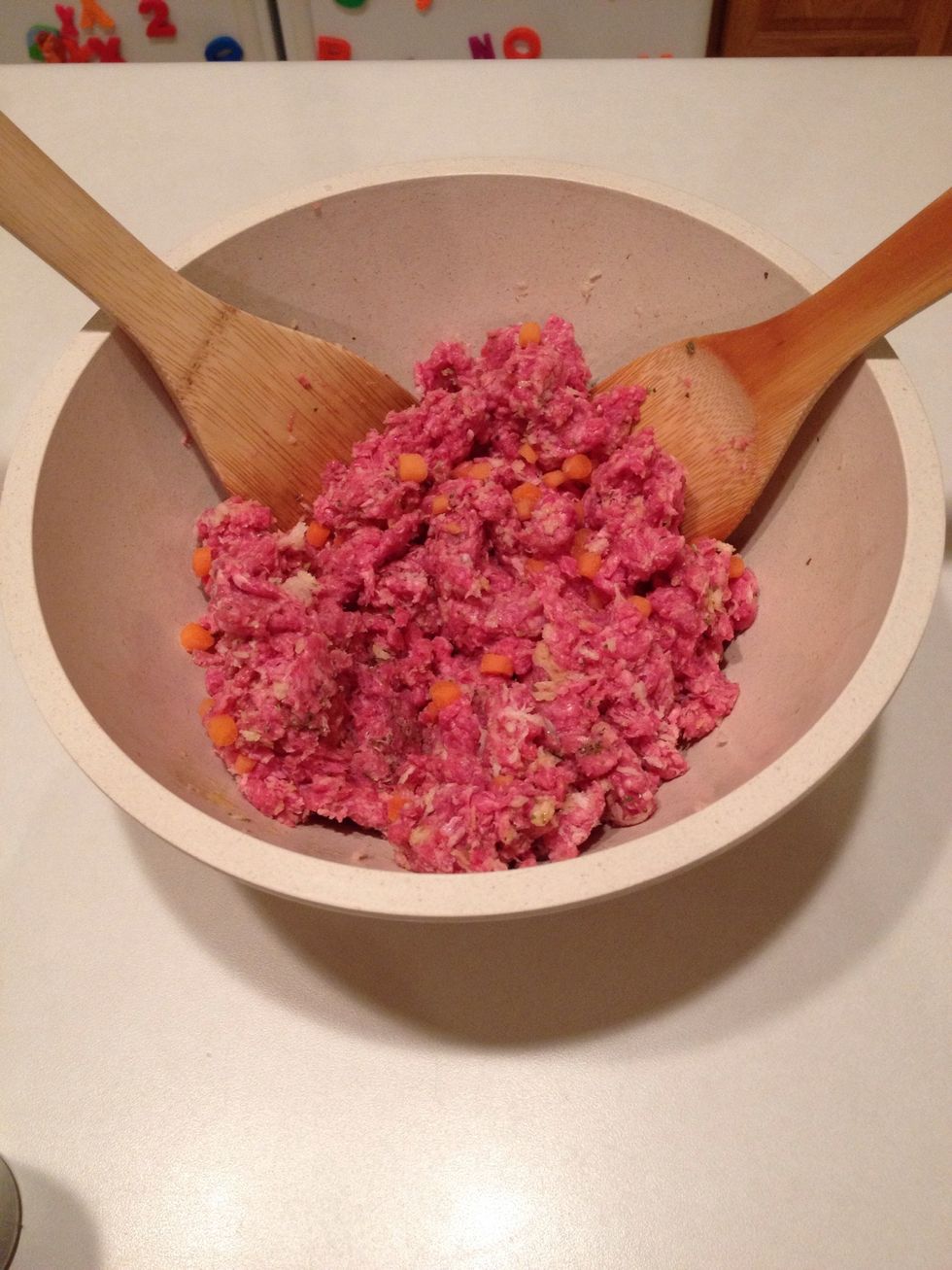 Mix well.
Spray a muffin pan with nonstick cooking spray. (Yes, my pan is ancient.)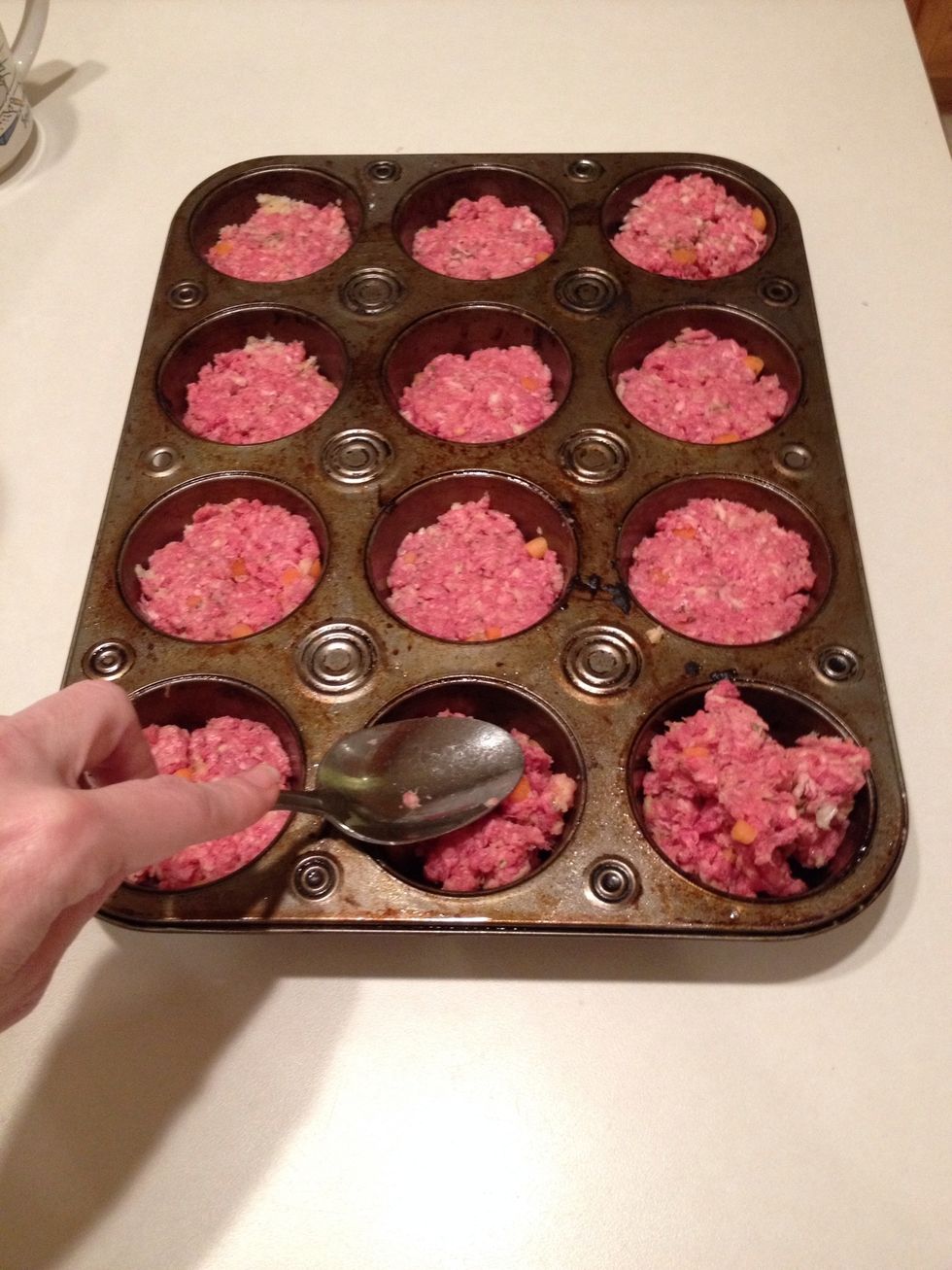 Add a little meatloaf mix to each muffin cup, pressing down and around to fill cups. *NOTE* If you want tall cupcakes, double the recipe for the meatloaf mix.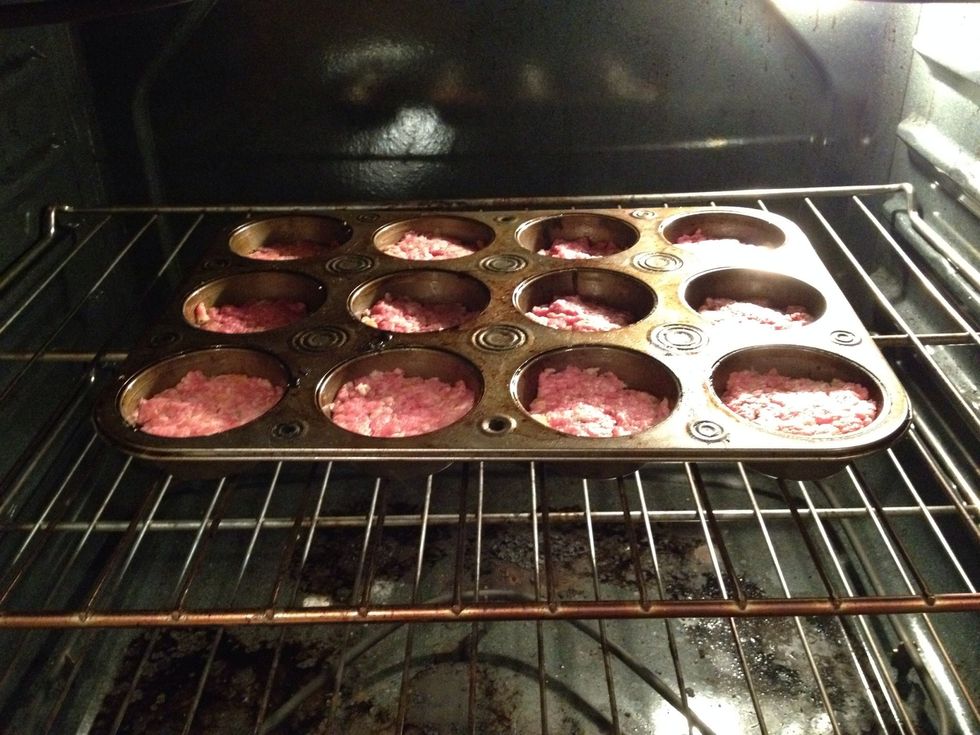 Place pan in the oven and bake 20-30 minutes or until cooked to your taste (medium, well done, etc.)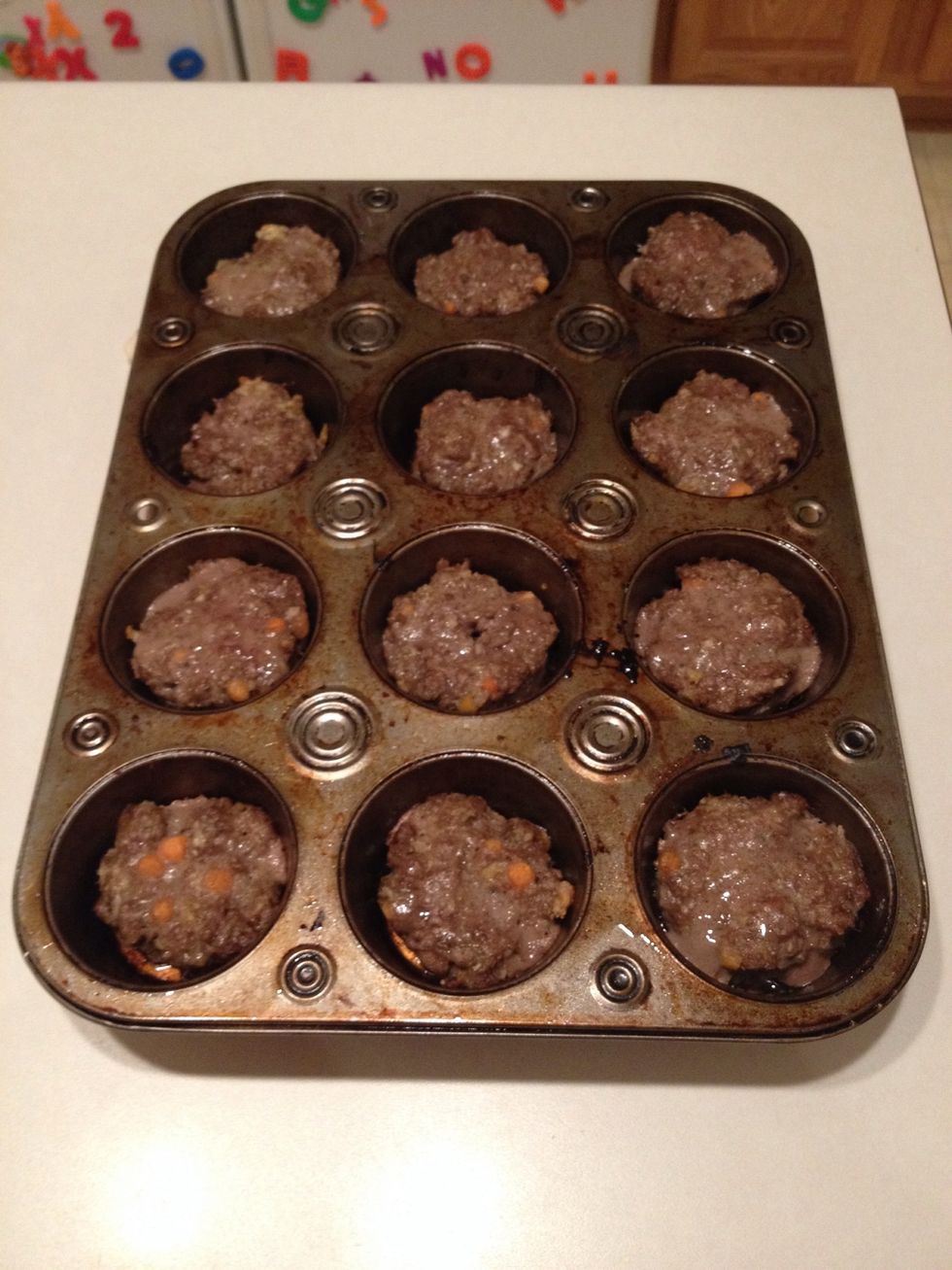 It will look like this when done.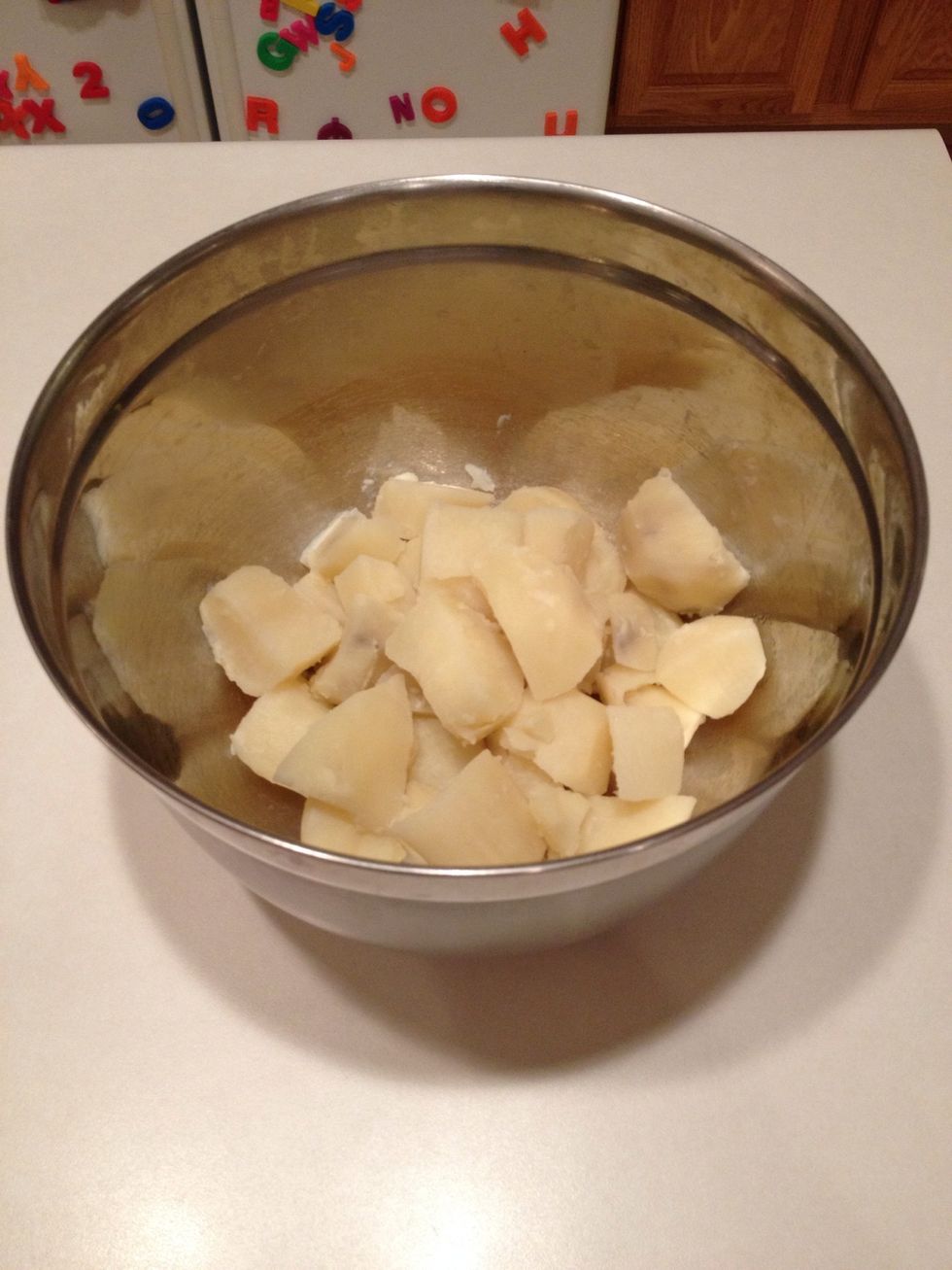 Meanwhile, as the meatloaf is baking, you can make your mashed potatoes. Add cooked, drained, chopped potatoes to a separate bowl.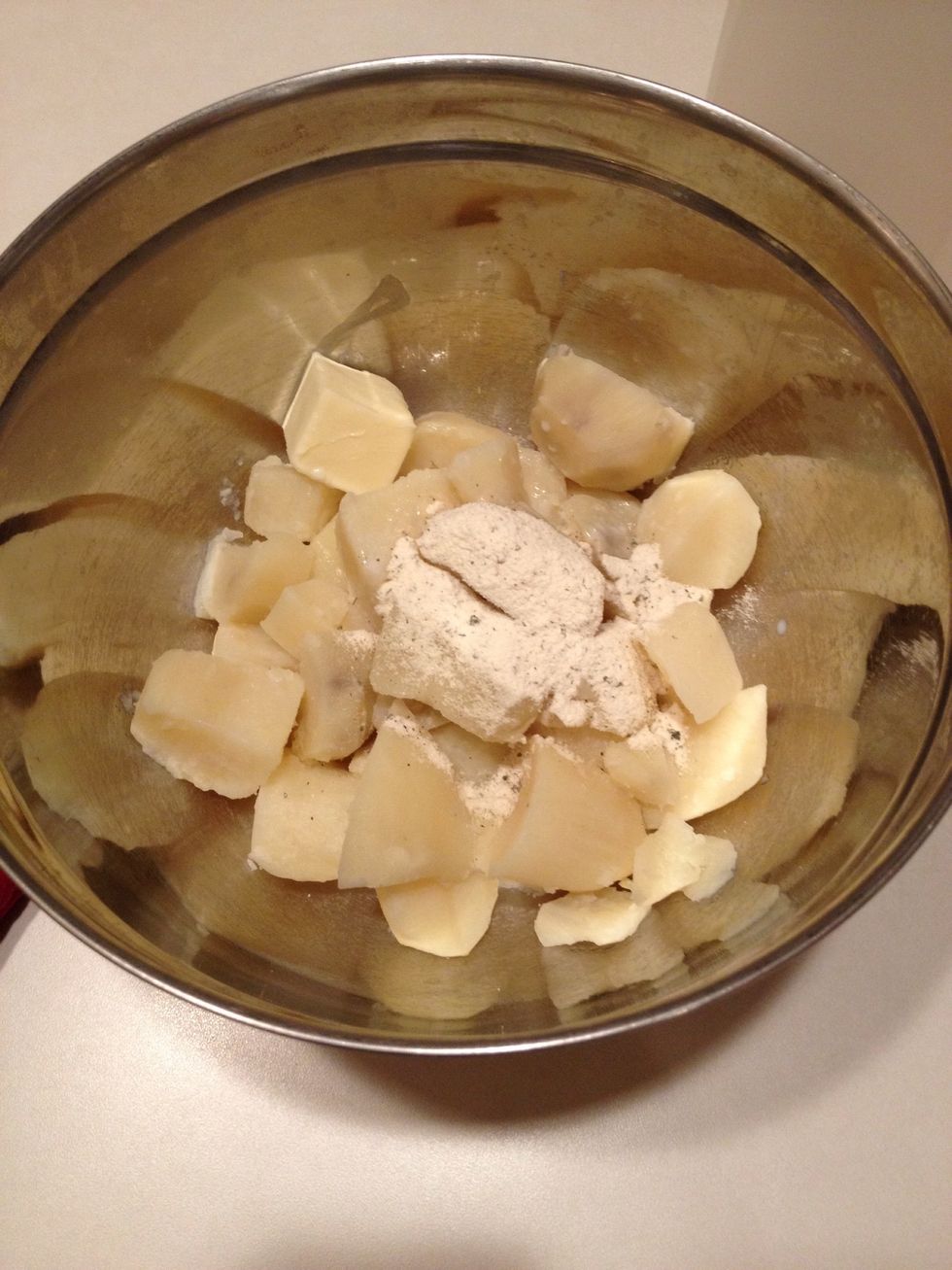 Add butter, milk, and ranch seasoning.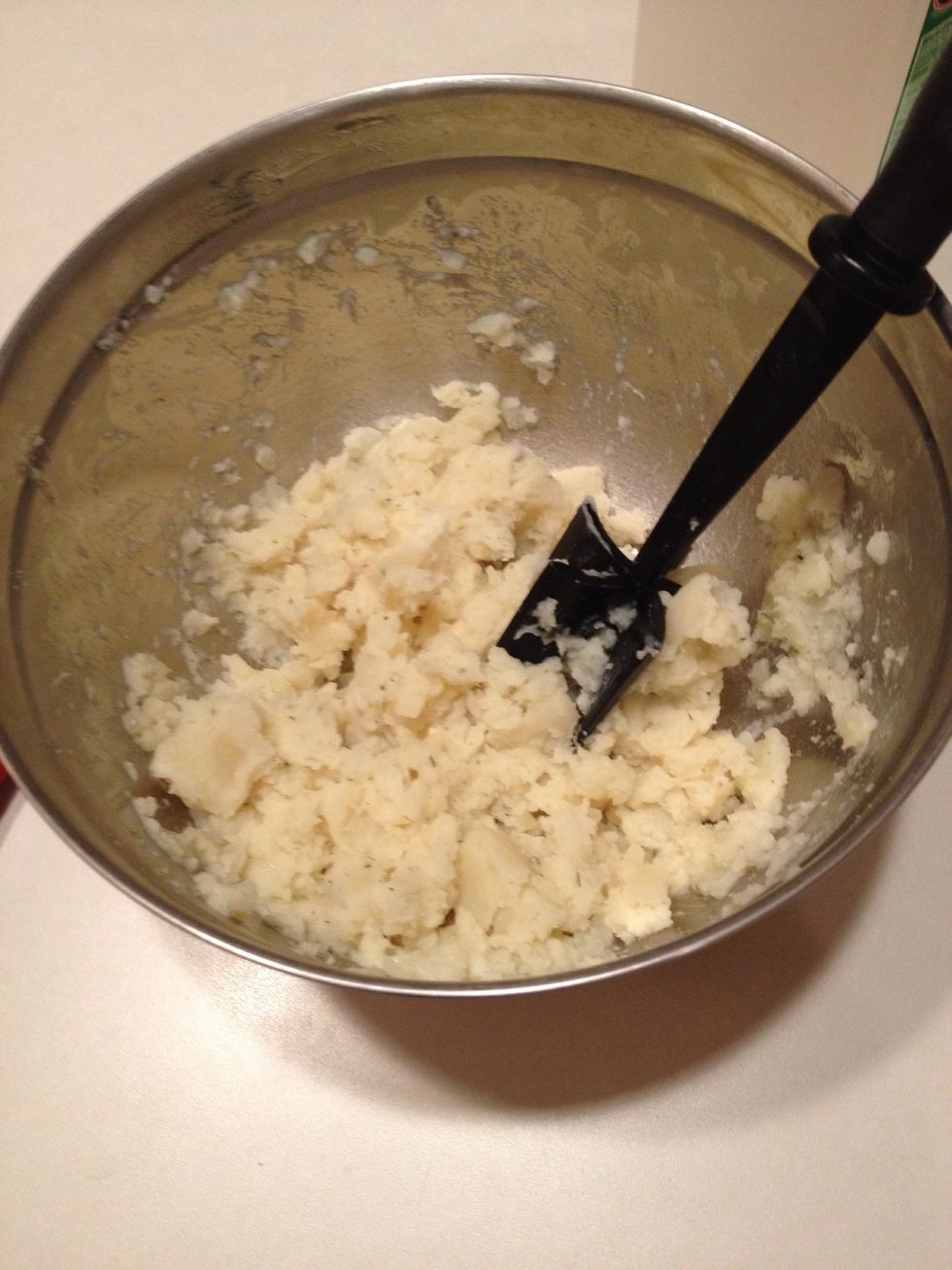 Mix well. You will want your mashed potatoes smooth if possible. Feel free to use a hand mixer if you like.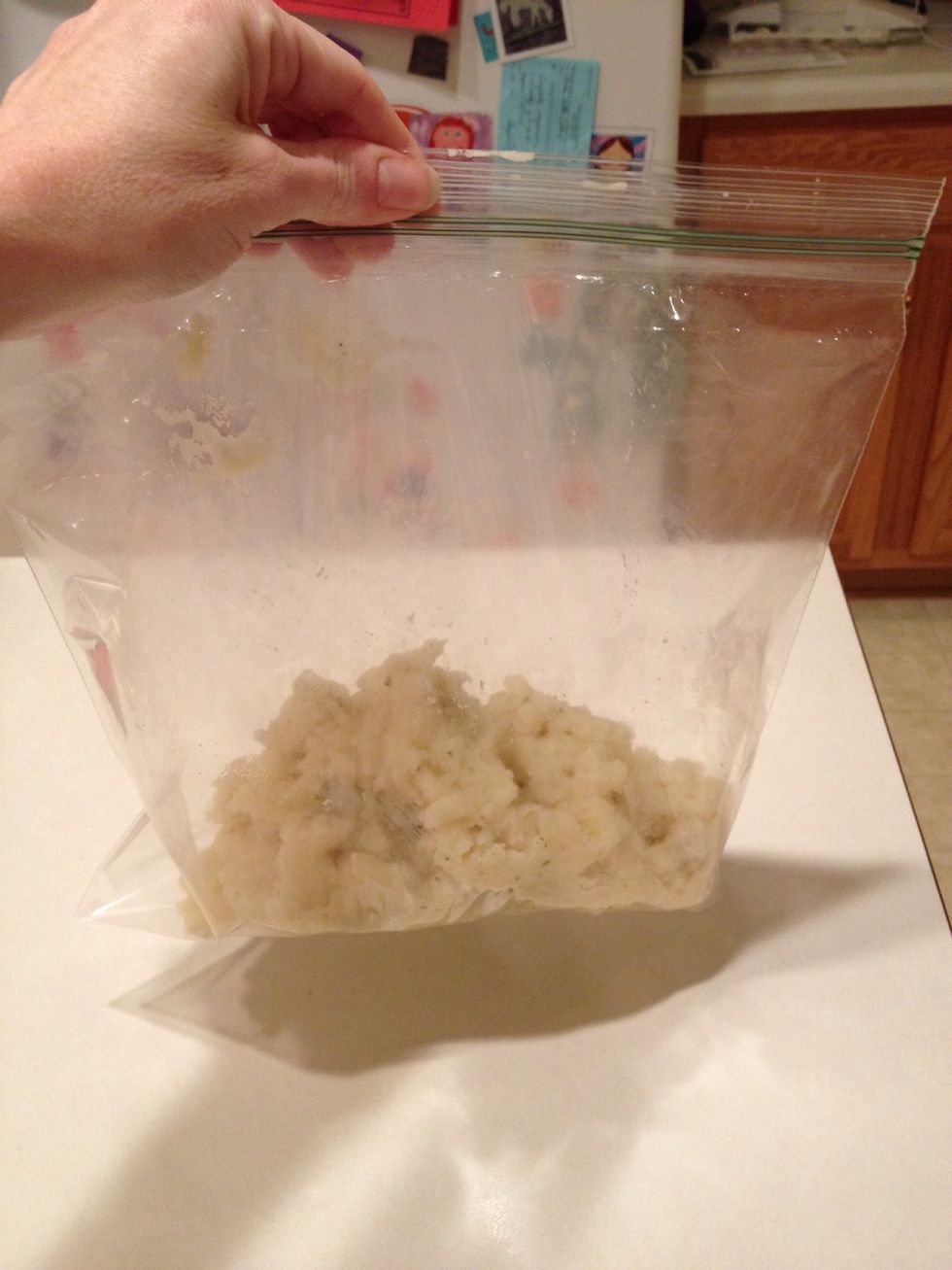 Put mashed potatoes in a ziplock bag.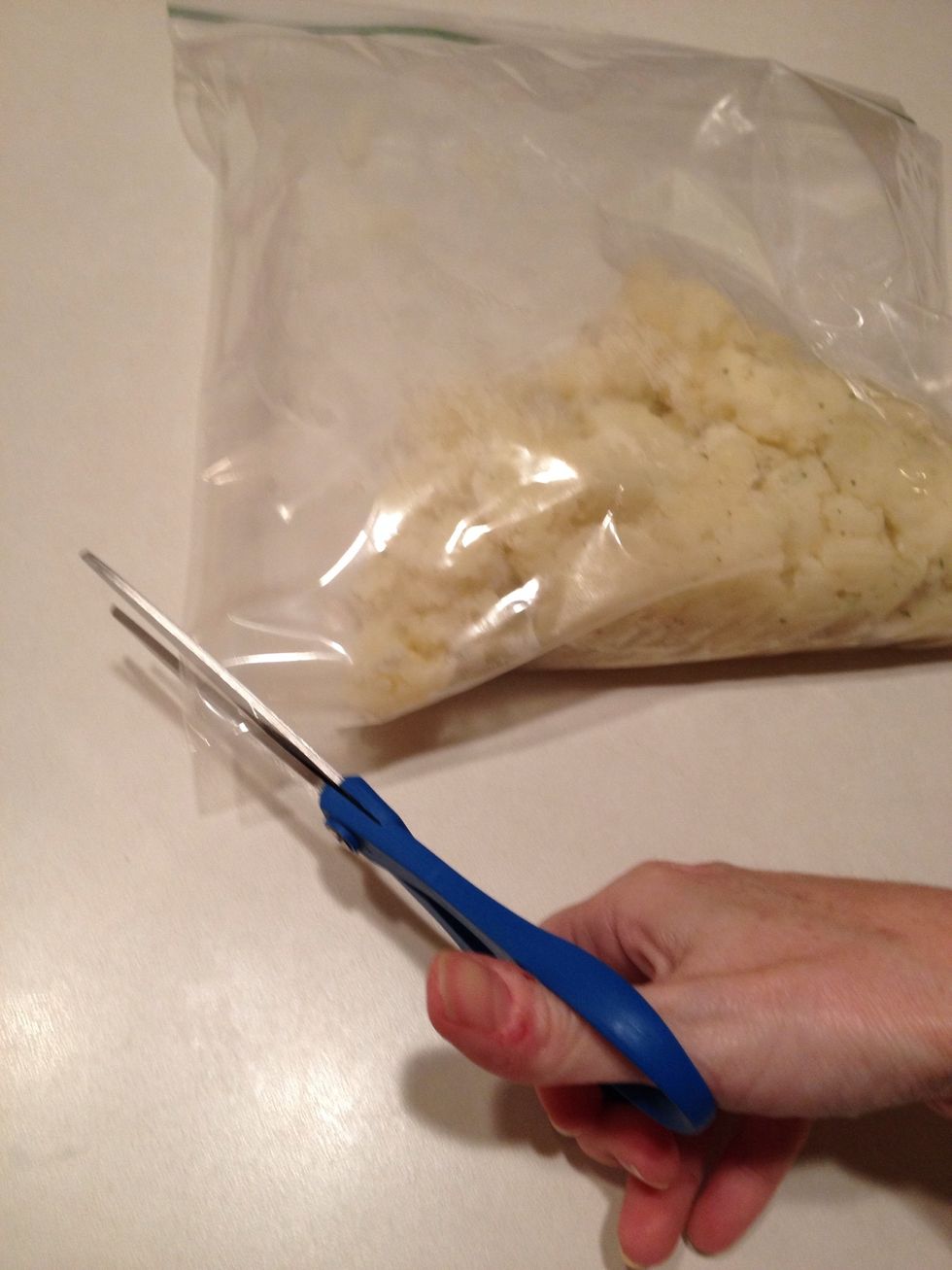 Snip off the corner of the bag. (Start small. You can always make the hole bigger later on if you need it.)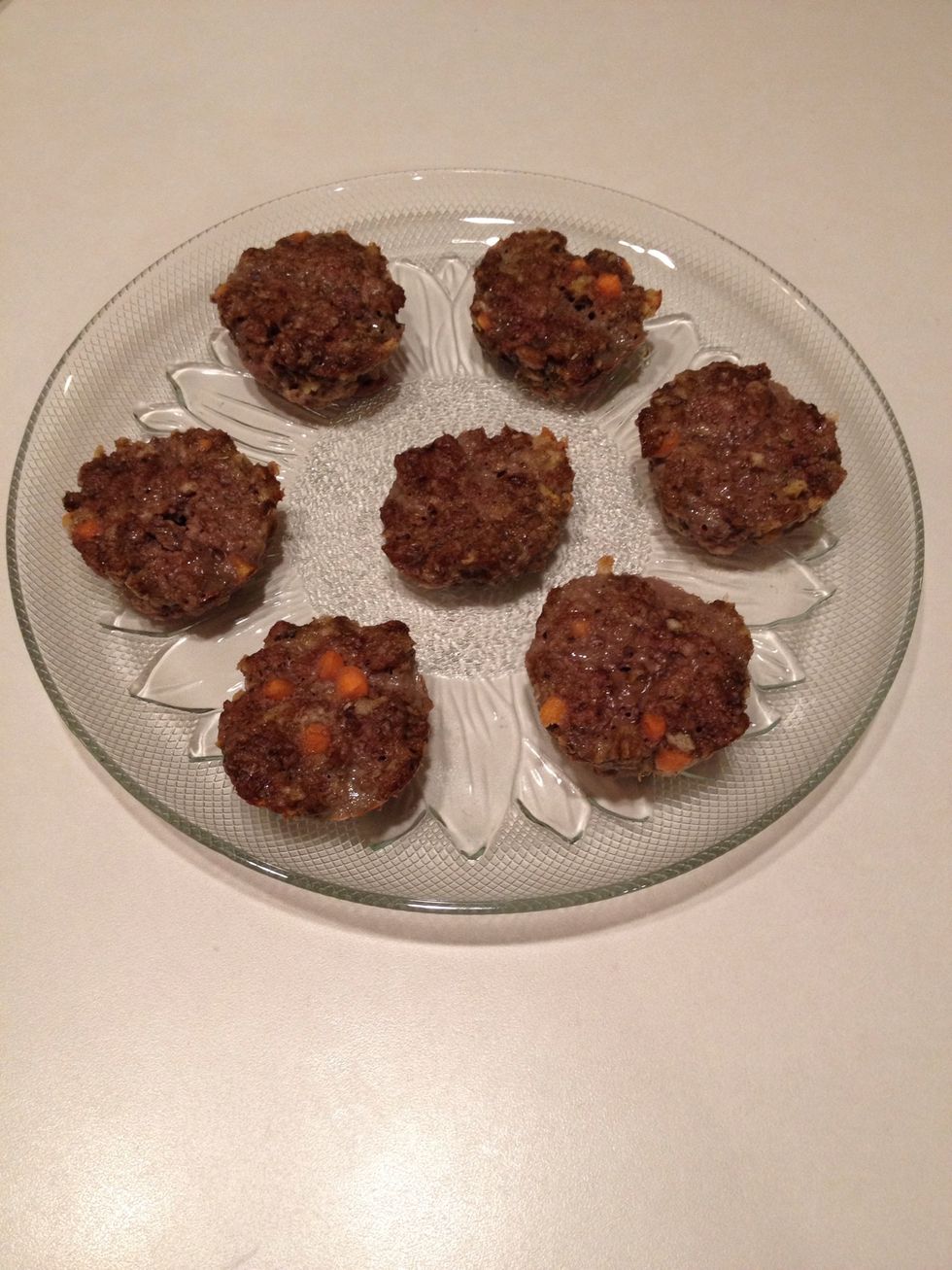 Place meatball cupcakes on a serving tray.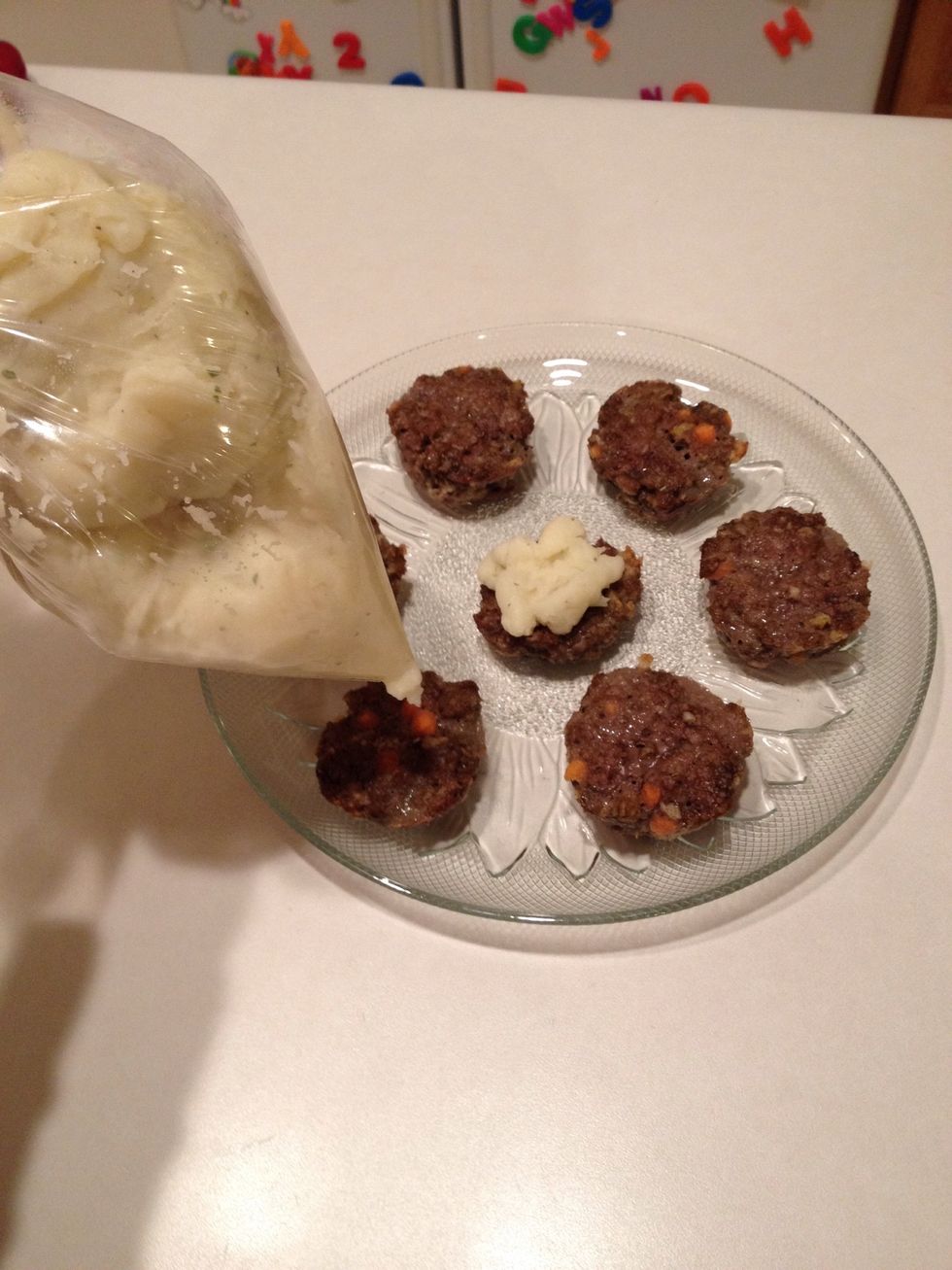 Use the homemade pastry bag to add mashed potatoes to the top.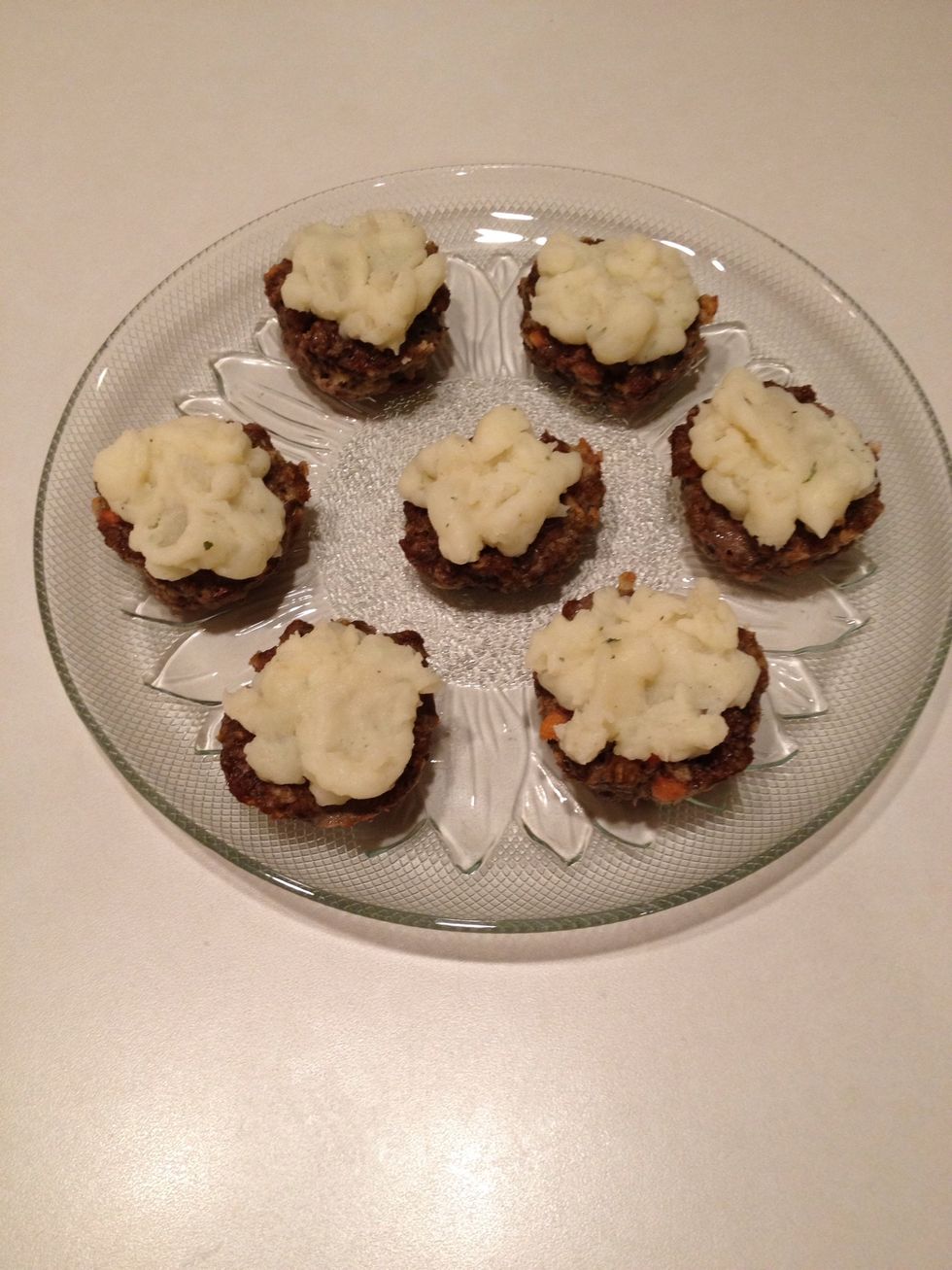 Like this.
Sprinkle with green onions. Serve and enjoy!
1.0lb Ground beef
1/2c Panko bread crumbs
1/2tsp Dried Italian Seasoning
1.0 Egg
Nonstick cooking spray
4.0 Potatoes, cooked
3.0Tbsp Butter
1/4c Milk
1.0 Package dry ranch dressing
1/8c Diced carrots
Sliced green onions
Muffin pan
Ziplock bag
Scissors