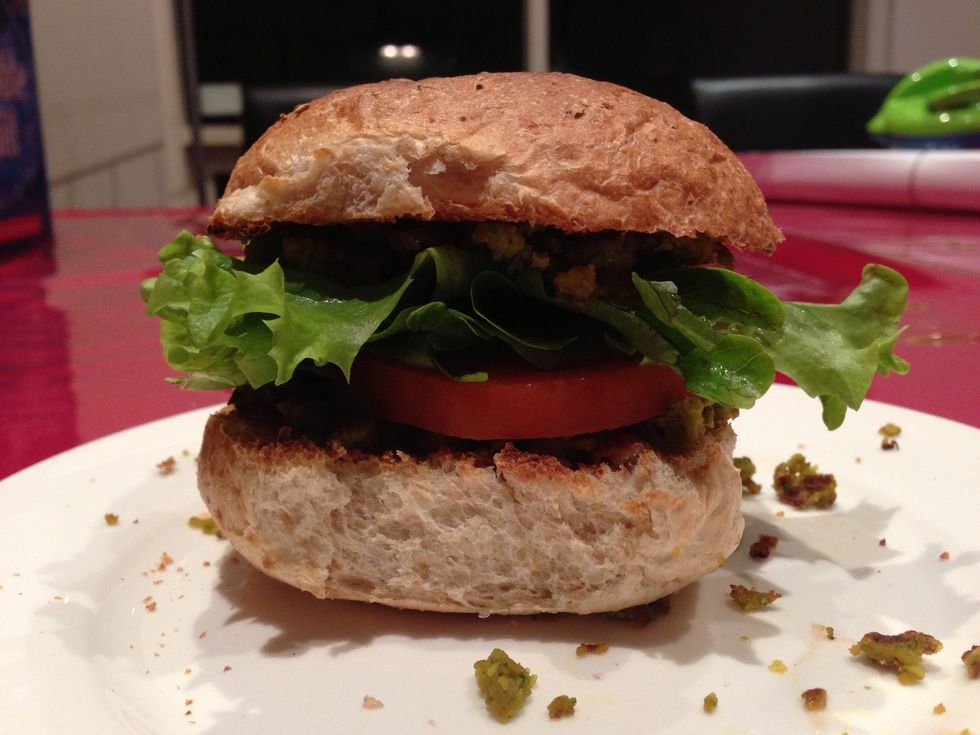 We're going to make this!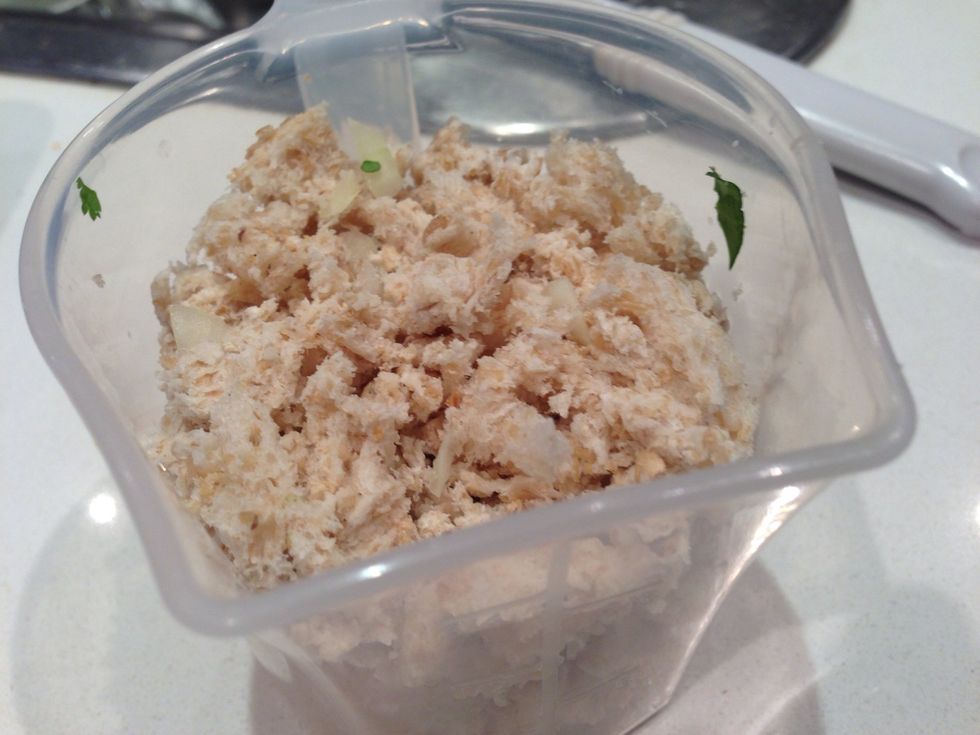 1 cup bread crumbs
Okay I forgot to buy breadcrumbs, so I just ripped the crust off some day old bread and shredded them with my man hands! Lets move on...
Chop the coriander
If your lazy like me and you got your chickpeas from a can, strain and rinse them or your patties will smell like cat food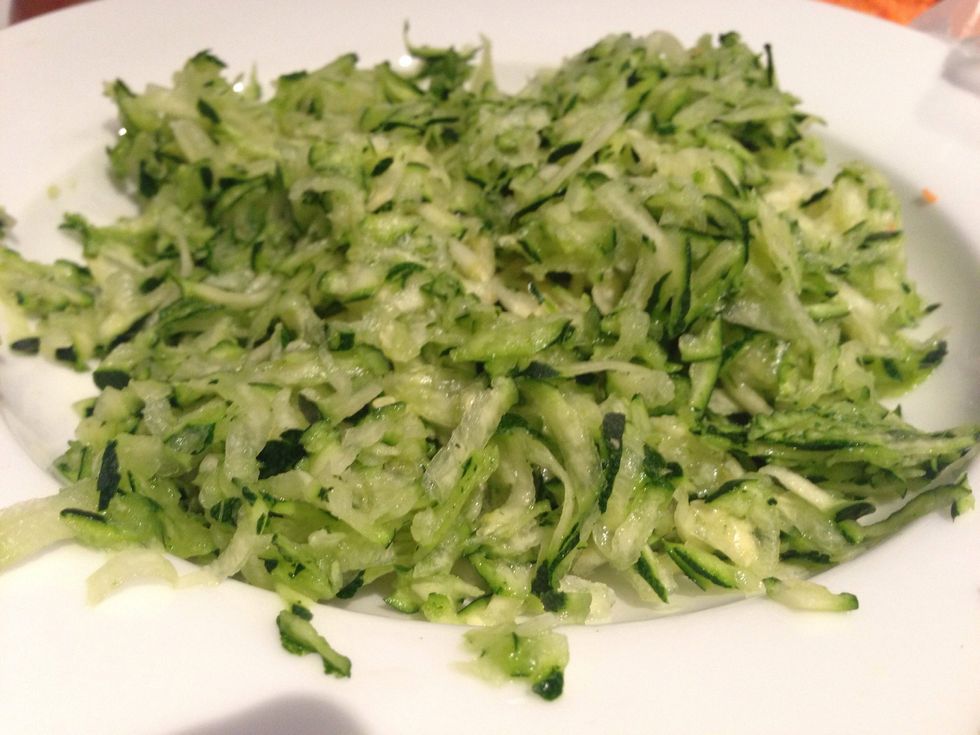 Chop the head off the zucchini like a ninja and grate it up
Peel the sweet potato then grate that too, don't worry it deserved it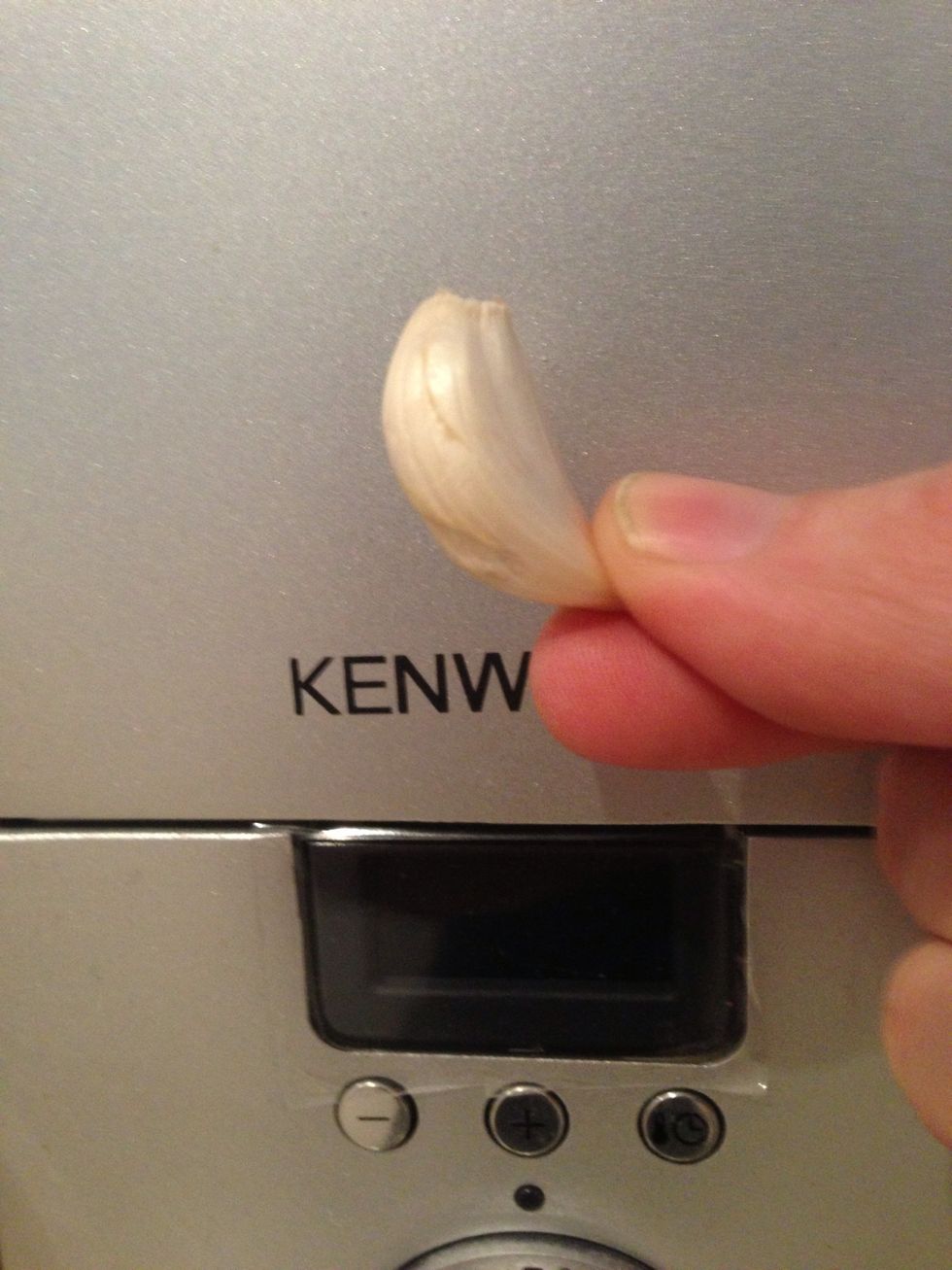 If you don't know what a clove of garlic looks like, it's like 1 chubby bit of the whole thing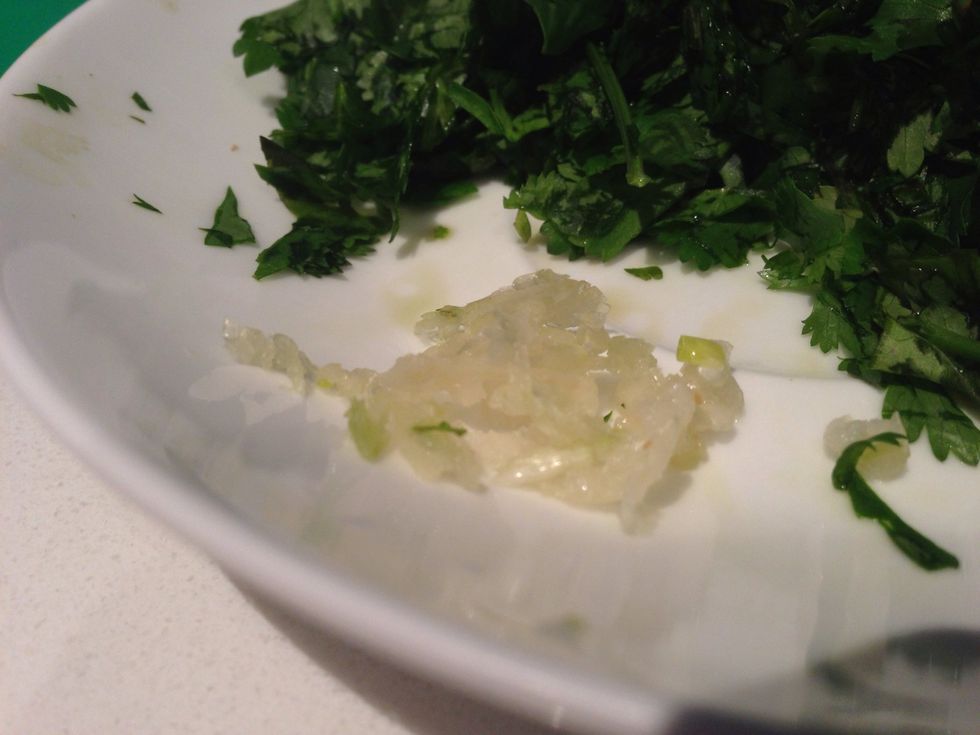 Peel it, chop its arse off then smash it good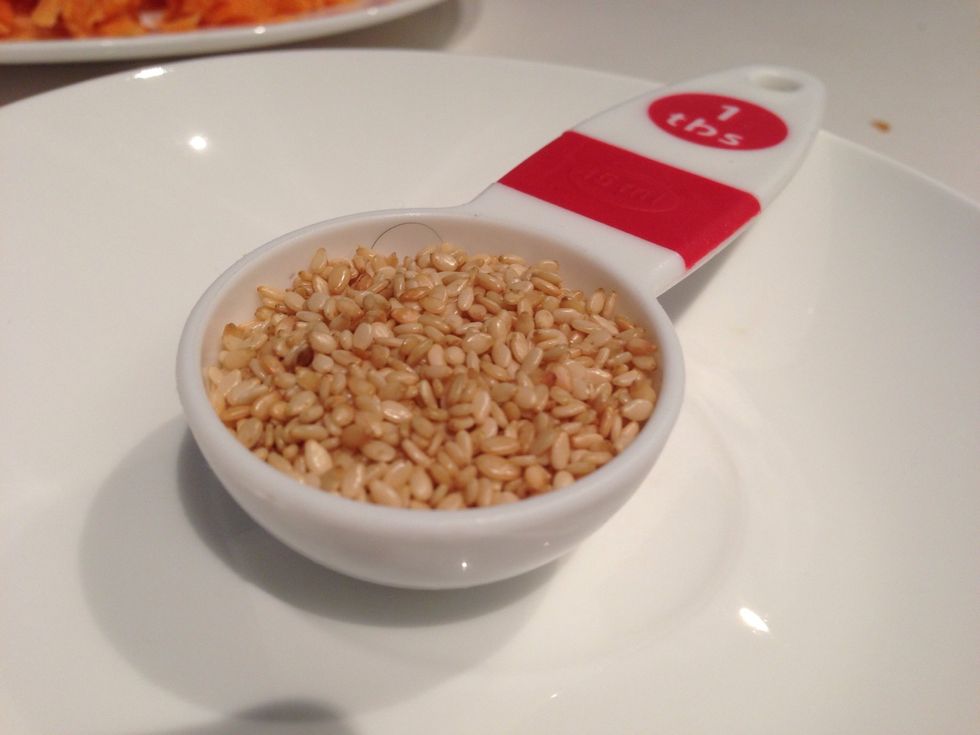 1 tablespoon of toasted sesame seeds. If your pro - toast your own, noobs can buy it pre toasted from the shops (take the hair out of yours, you don't need it)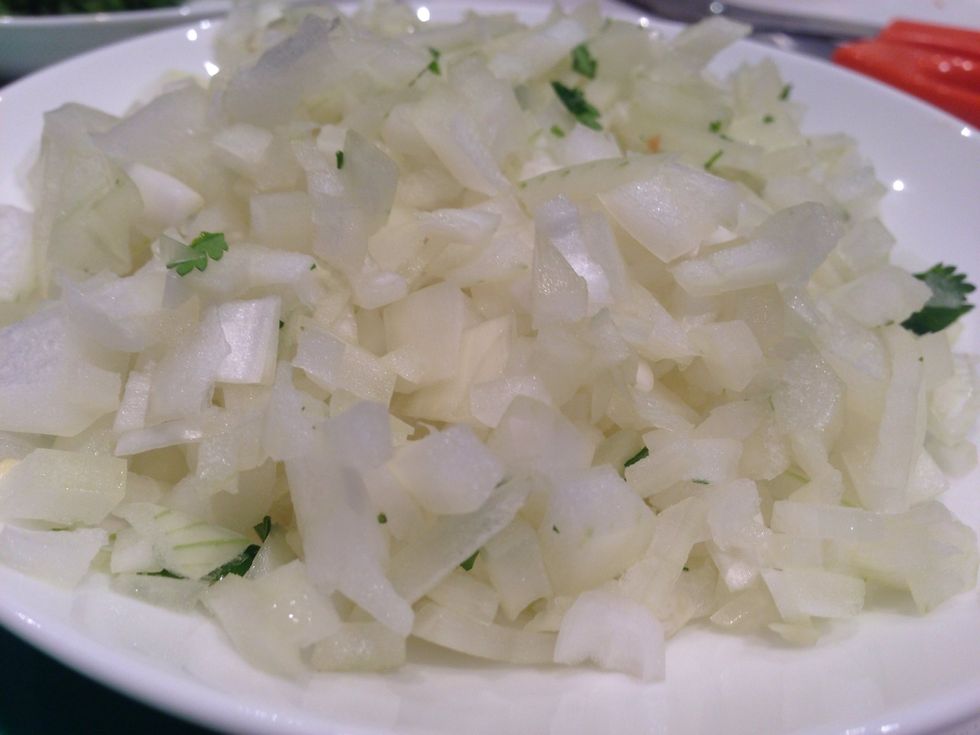 Rage on the small onion. Don't worry if you get other stuff in there, it's all going in together soon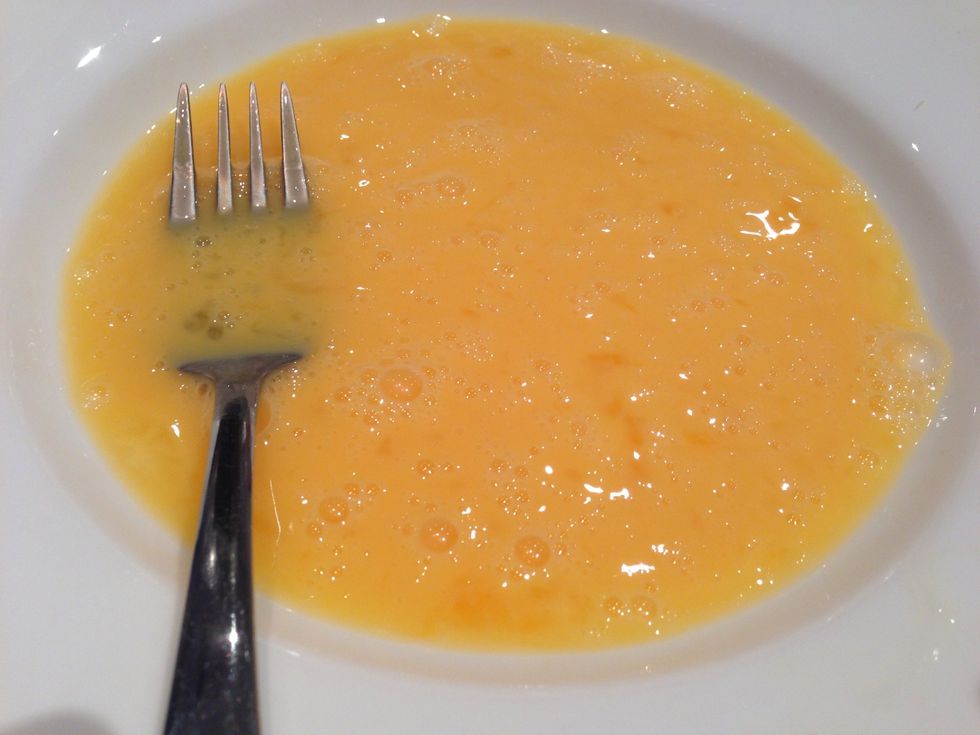 Lightly beat 2 eggs, use a fork it takes forever if you try doing it with your fists of fury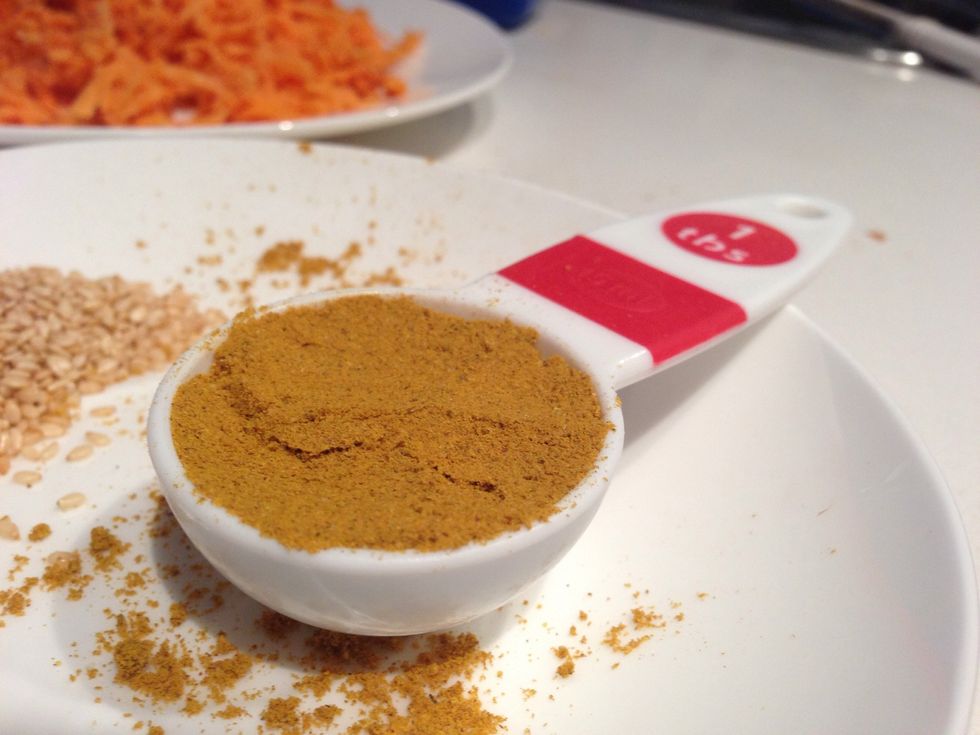 1 tablespoon curry powder - I didn't want to use this because I'm not a huge fan of curry but yolo, just do it- it turns out okay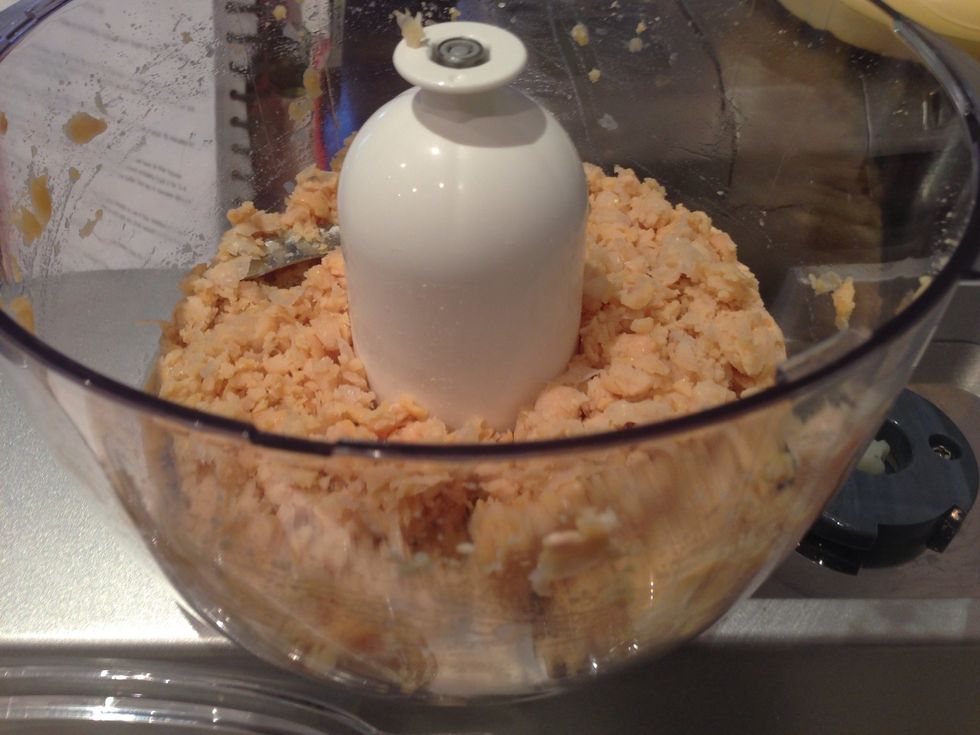 Pulse 2/3 of the chickpeas in a food processor. If you don't have a food processor, get one of those meat tenderiser and go nuts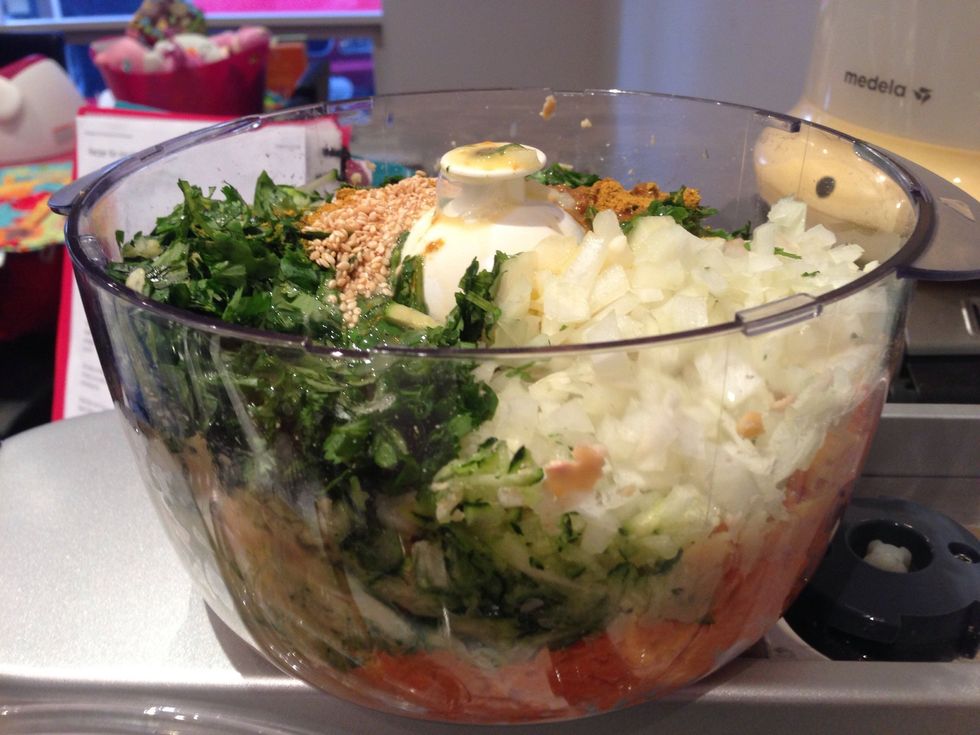 Put everything else in the food processor and pulse it till its mixed up. If you don't have a food processor.... Try the tenderiser, egg beater, samurai swords, your teeth. I don't know- figure it out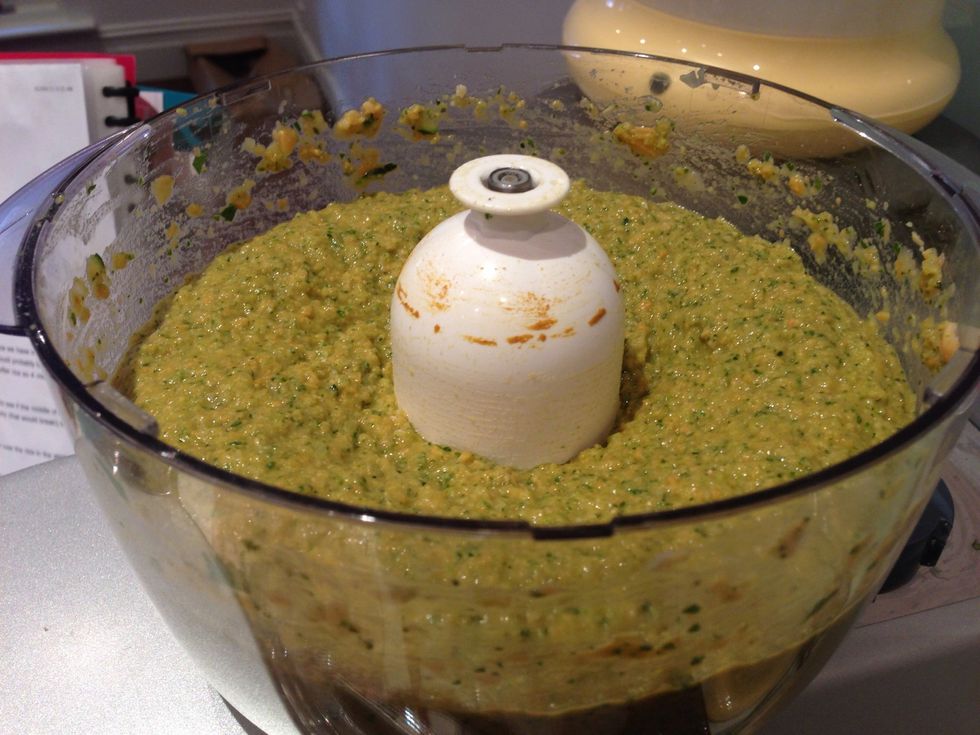 I pulsed it too much, stop before it looks like soup. Carnivores don't go looking for fast food yet- trust me, it'll be okay.
Spoon it out onto a tray and stick it in the fridge. Separate them into small round blobs or shapes of your choosing.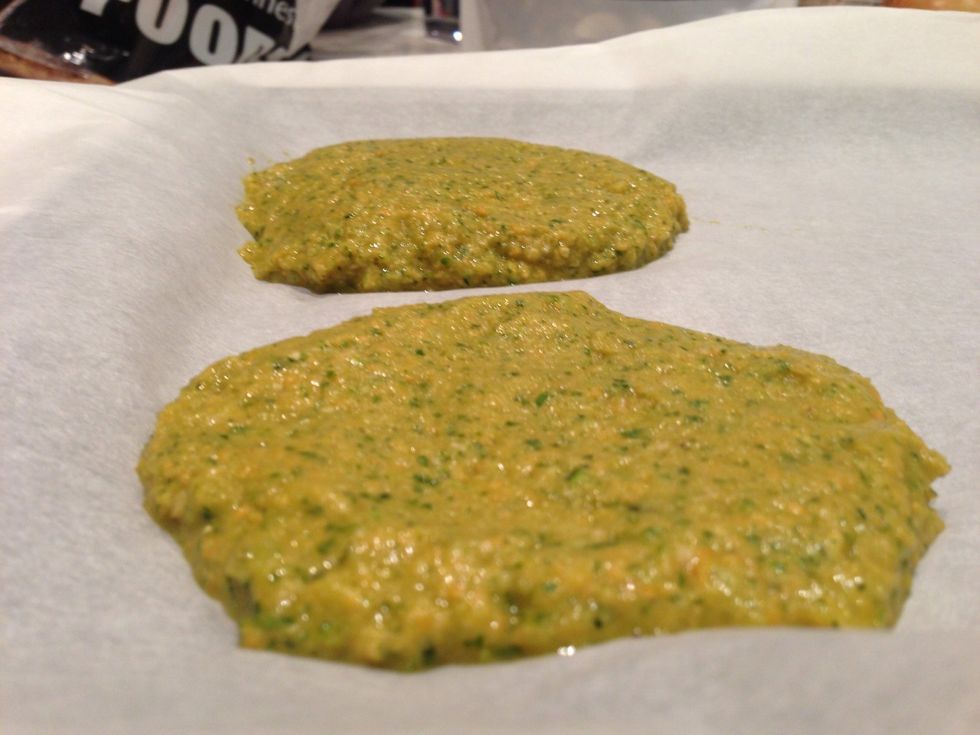 30mins later they should look a little more solid. Mine started out liquid so this isn't bad.
Heat some oil in a pan and fry them up If you didn't liquidise yours, it'll look better than this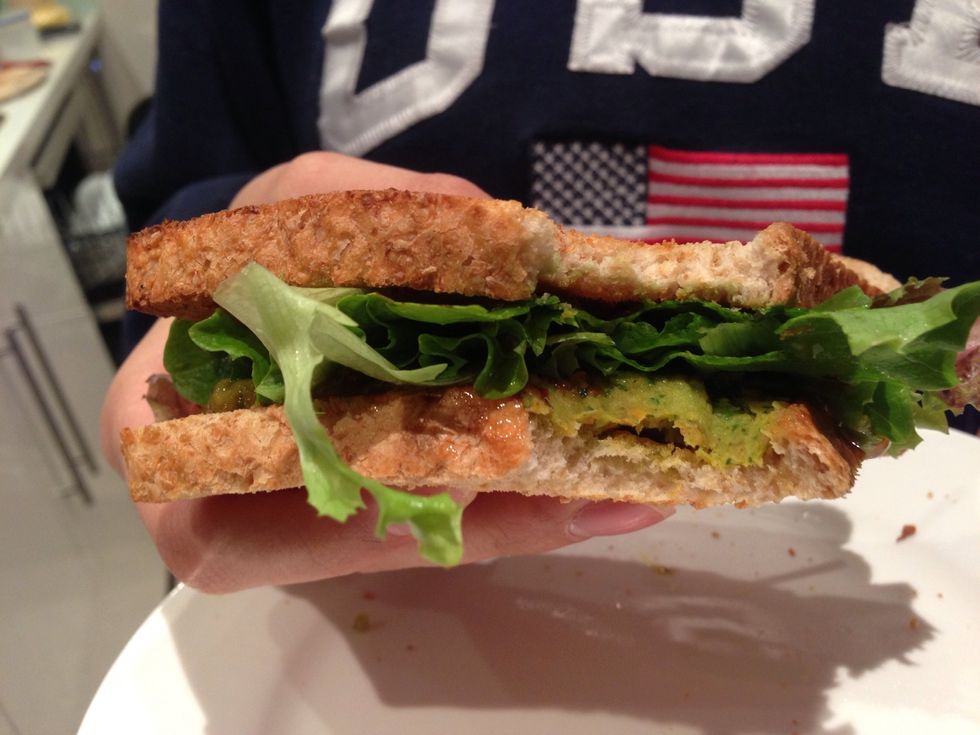 Let your wife take a bite first, she'll like that. Tell her it's healthy - now your stacking browny points like Tetris before the line shape.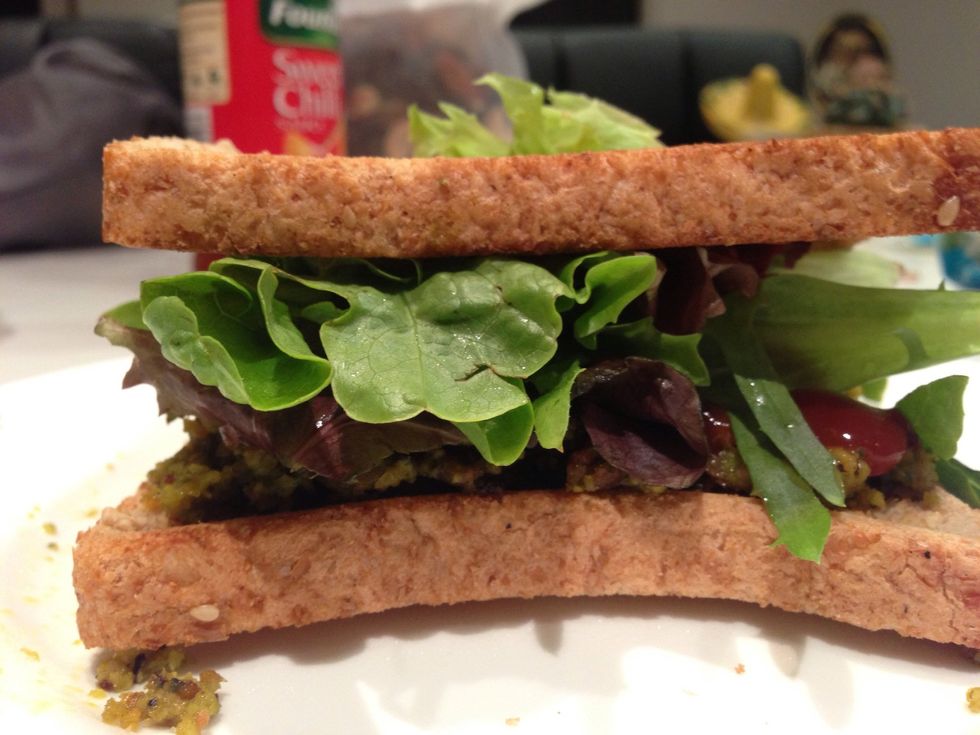 Add some other stuff you like in sandwiches.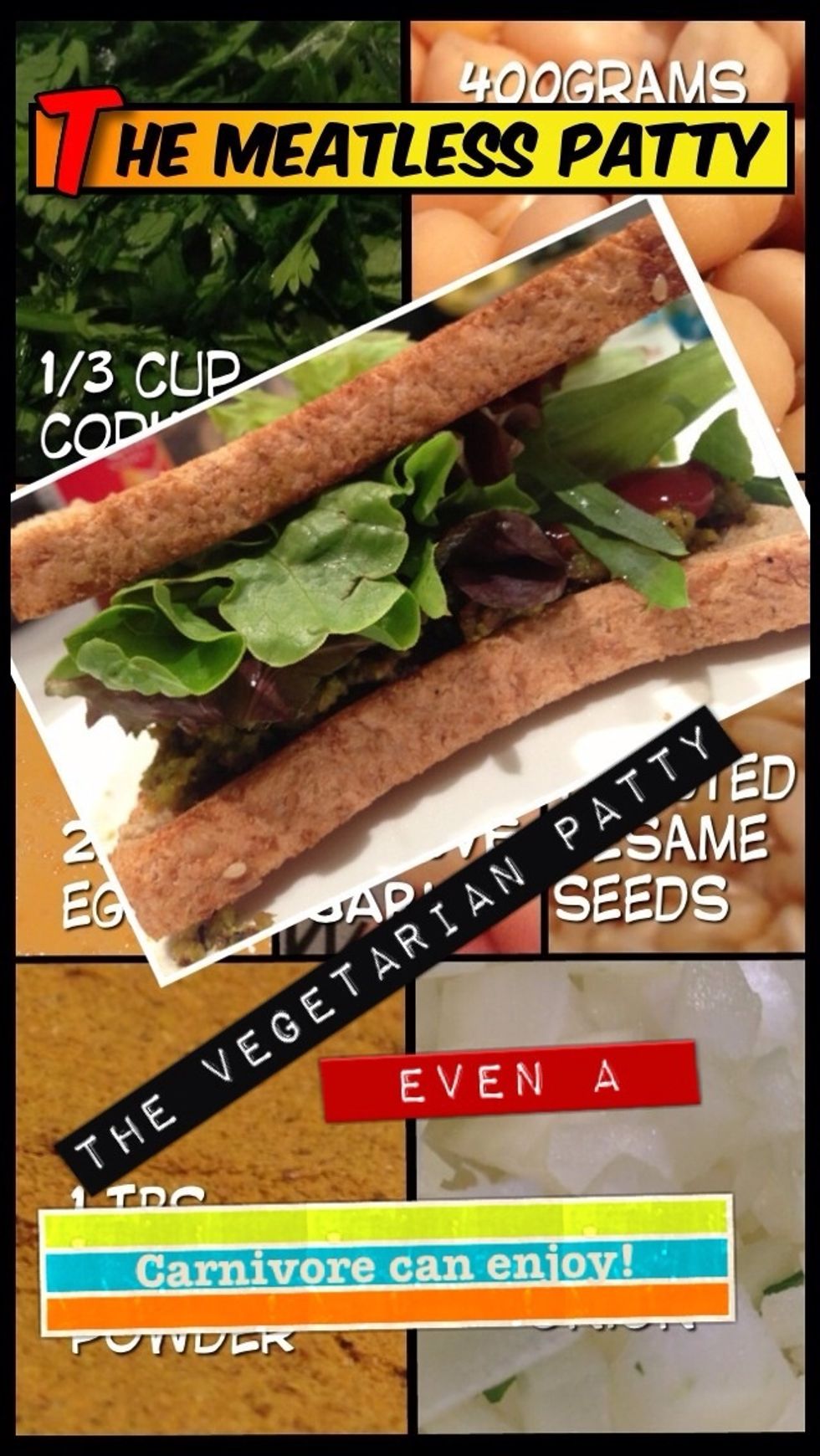 Take an artsy shot to show everyone how le cool you are then enjoy.
1.0 Small onion
400.0g Chickpeas
200.0g Sweet potato
1/3c Coriander
1.0 Zucchini
1.0 Garlic clove
2.0 Eggs
1.0Tbsp Toasted sesame seeds
1.0Tbsp Curry powder
1.0c Bread crumbs