These are great little meatballs. We used Udis gluten free bread in this recipe. So all of you out there that need to eat GF can enjoy meatballs once again! Of course regular bread works too!
24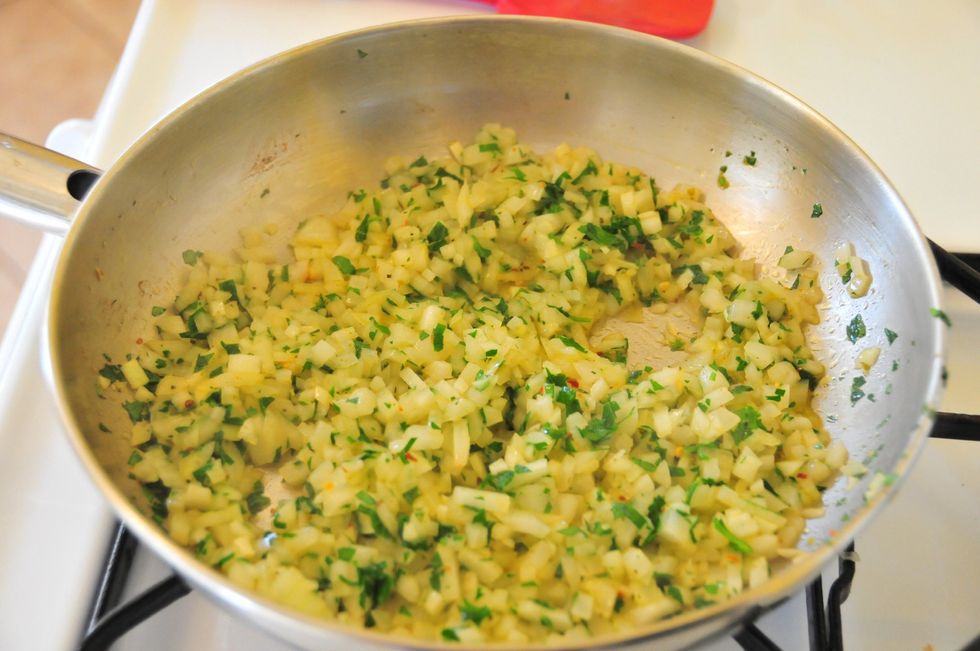 Notice how small the onions are diced. Keep them small so they don't overpower each bite. Sauté onions and parsley with 3 tablespoons olive oil and 1 teaspoon of #4 Pronto Italiano over medium heat.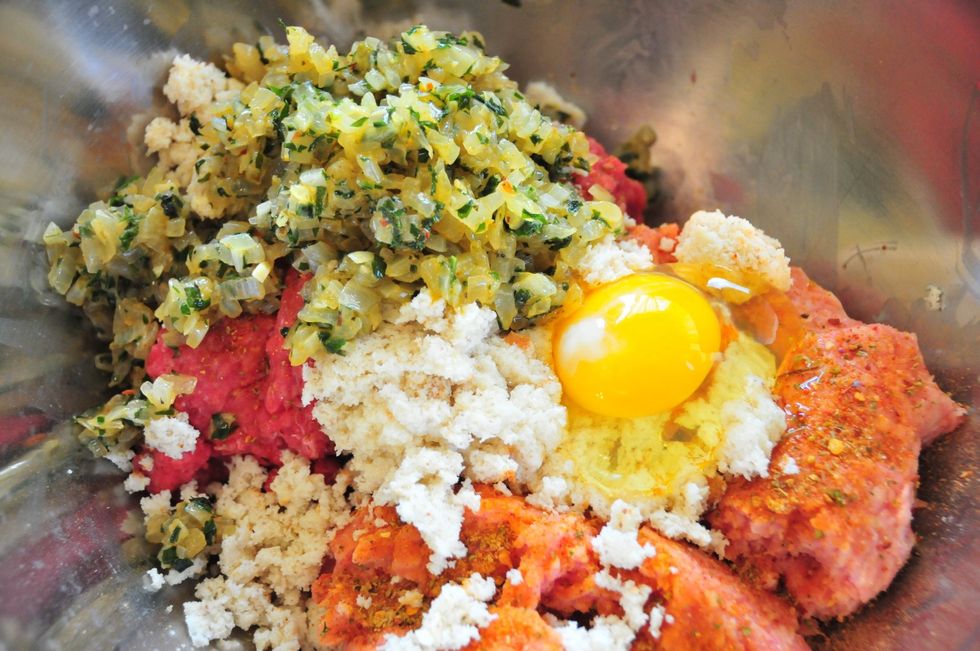 Soak the bread in milk for about 15 minutes. Remove from milk and squeeze out as much milk as possible. Let the onions cool. Mix meat, egg, onions, bread, Parmesan and 2 tsp. #4 Pronto Italiano.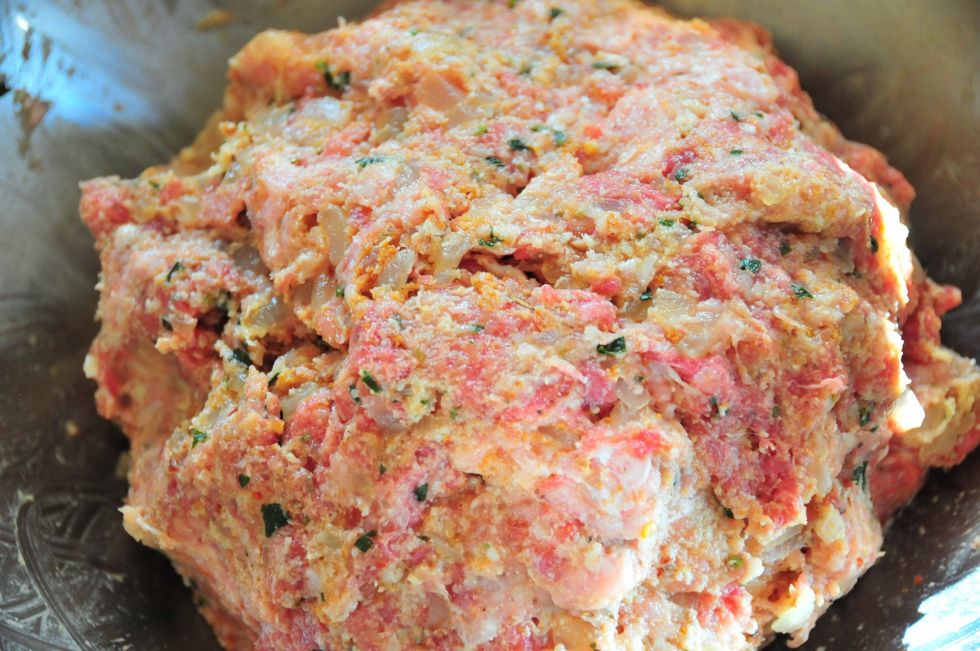 Mix well so all ingredients are combined, but don't over mix it or the meatballs will be a bit chewy. Let it sit for about 10 minutes before rolling into balls.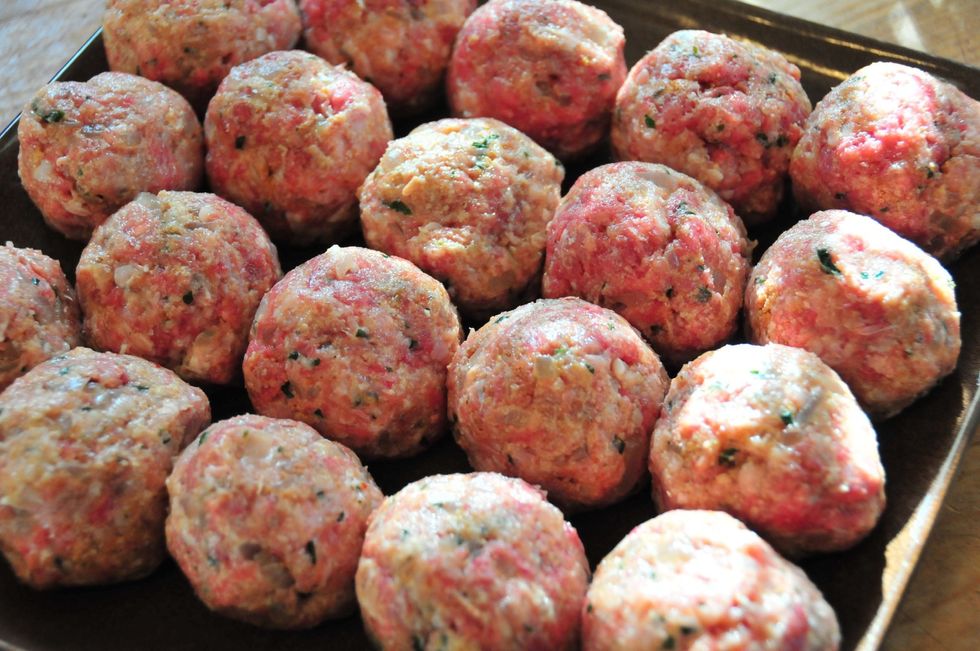 I used 1/4 cup measuring cup for each meatball. Roll in a nice ball then place on plate until browning. You can make bigger or smaller ones - thats up to you!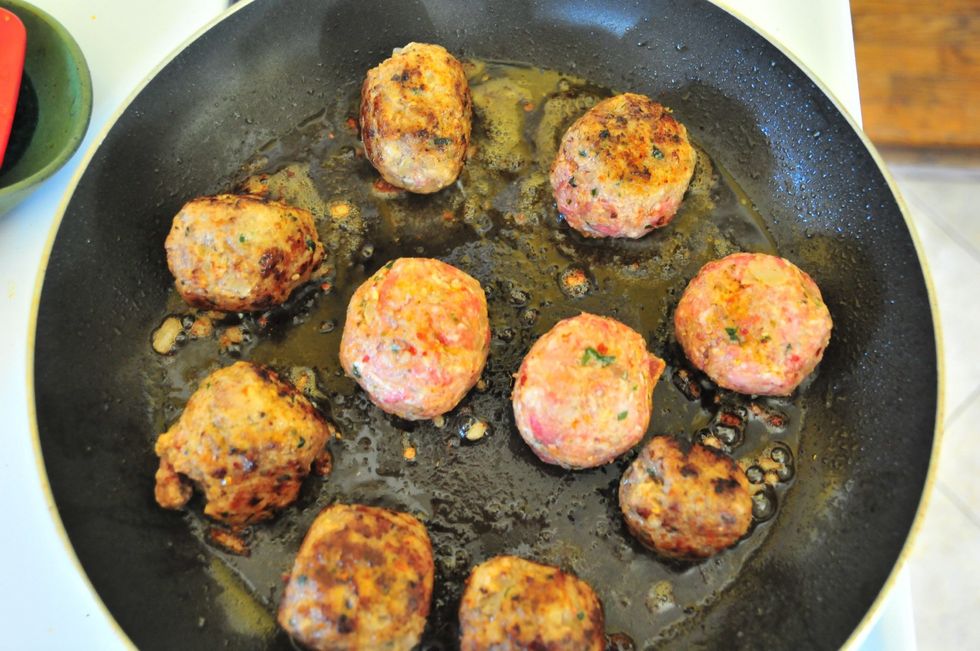 Grab a sauté pan and add a couple tablespoons olive oil. Get the pot hot over medium high heat. Add the meatballs and brown on all sides. Don't burn them, be gentle and give them a nice browning.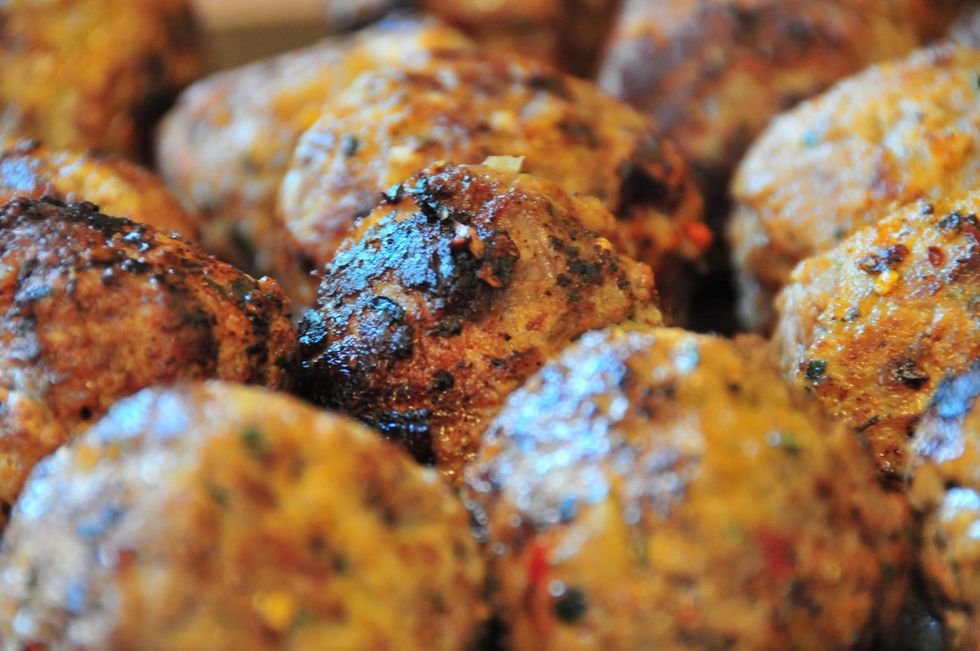 Yum...
Add 2 cups tomato sauce to the bottom of baking dish. Add meatballs to the dish then top with final 1 cup of sauce. Bake in preheated oven at 350 degrees for about 10 minutes.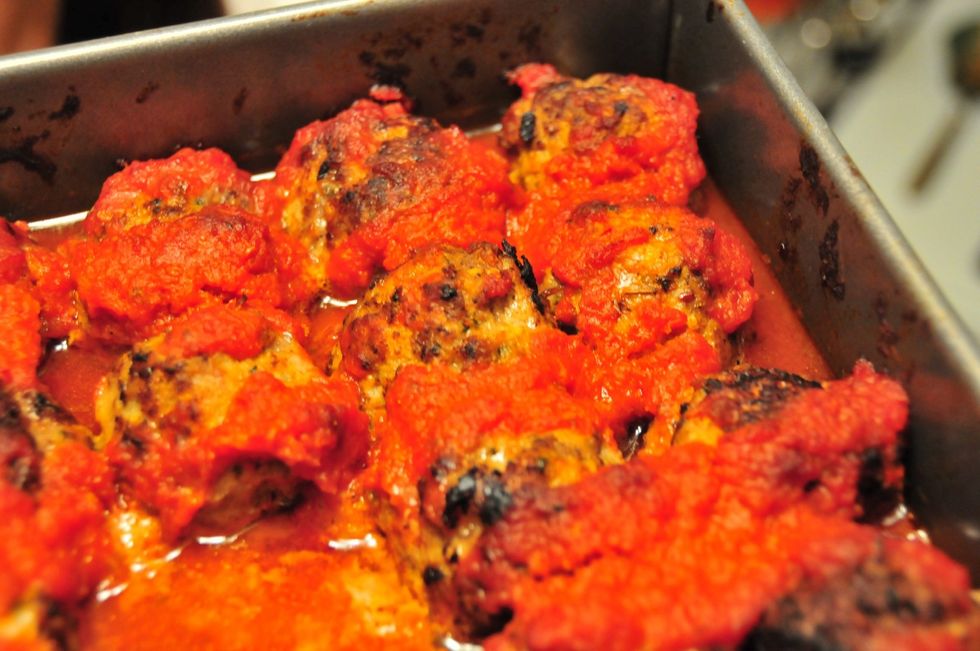 Use these little guys in sandwiches, with spaghetti or however your heart desires. Do a search for our tomato sauce recipe to learn how to make the perfect sauce to use with the meatballs.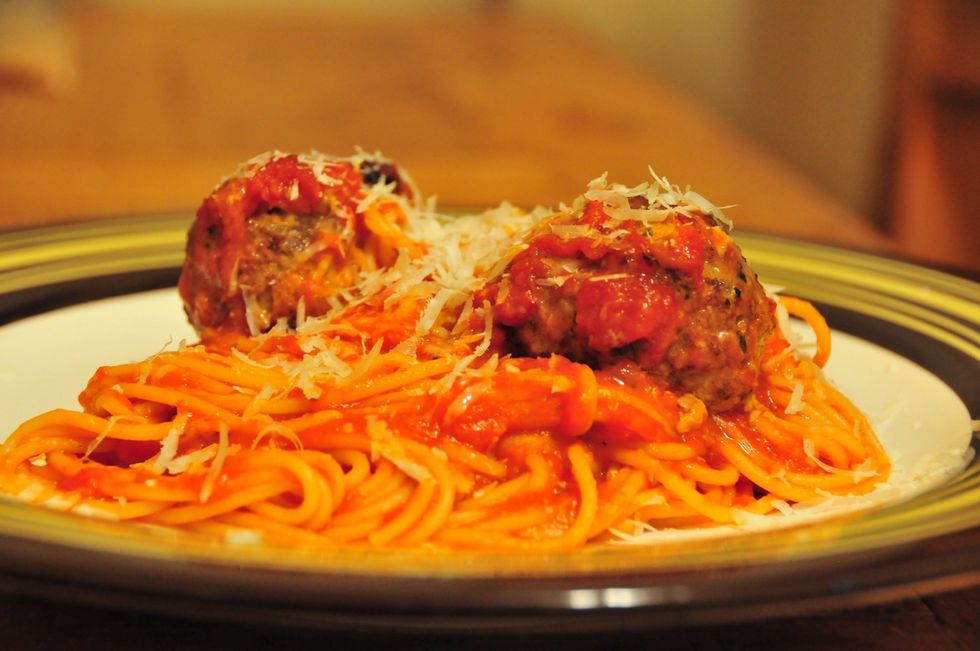 Take some spaghetti, 2 meatballs, and some of our tomato sauce (recipe on snap guide). Cook pasta al dente, toss with sauce and meatballs. Sprinkle on some freshly grated Parmesan.
3.0tsp #4 Pronto Italiano from World Seasonings!
1.0 Large onion, diced small
3.0Tbsp Italian Parsley, chopped
1.0lb Ground Beef (organic preferred)
1.0lb Ground Pork (organic preferred)
4.0 Pieces of Udis gluten-free bread, toasted
1.0c Milk, for soaking bread
1.0 Egg
0.0c Parmesan cheese, freshly grated
3.0c Tomato sauce (see World Seasoning's recipe)
World Seasonings
World Seasonings offers 9 amazing gluten free, kosher and all-natural seasoning blends that will make breakfast, lunch and dinner extraordinary.
San Diego, CA - everywhere