Don't feed your family crappy sauce from a jar! Yes it's more expensive, but SO worth it. And I'm a mangiacake!
18
If you don't have time/ambition to make the meatballs, brown up some other meats like Italian sausage or beef short ribs to add to the sauce.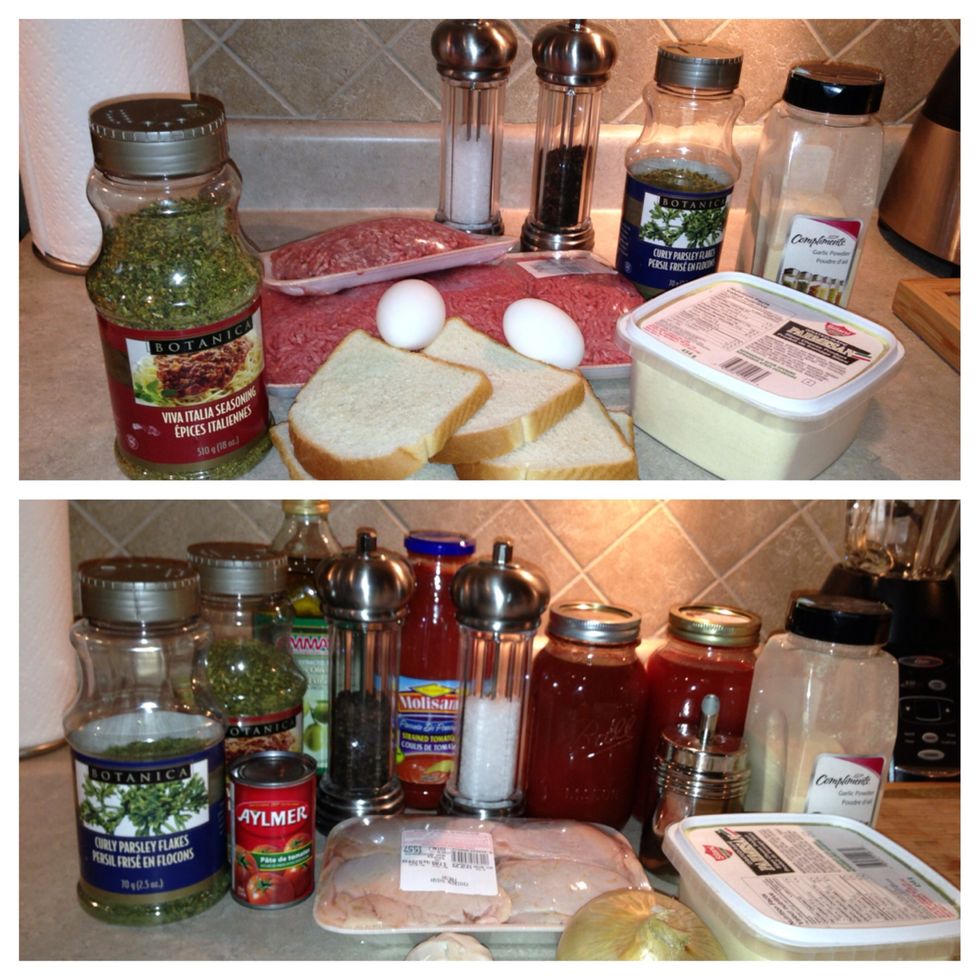 Here are the ingredients, top is for the meatballs, bottom for the sauce. Lot of overlap so don't freak out.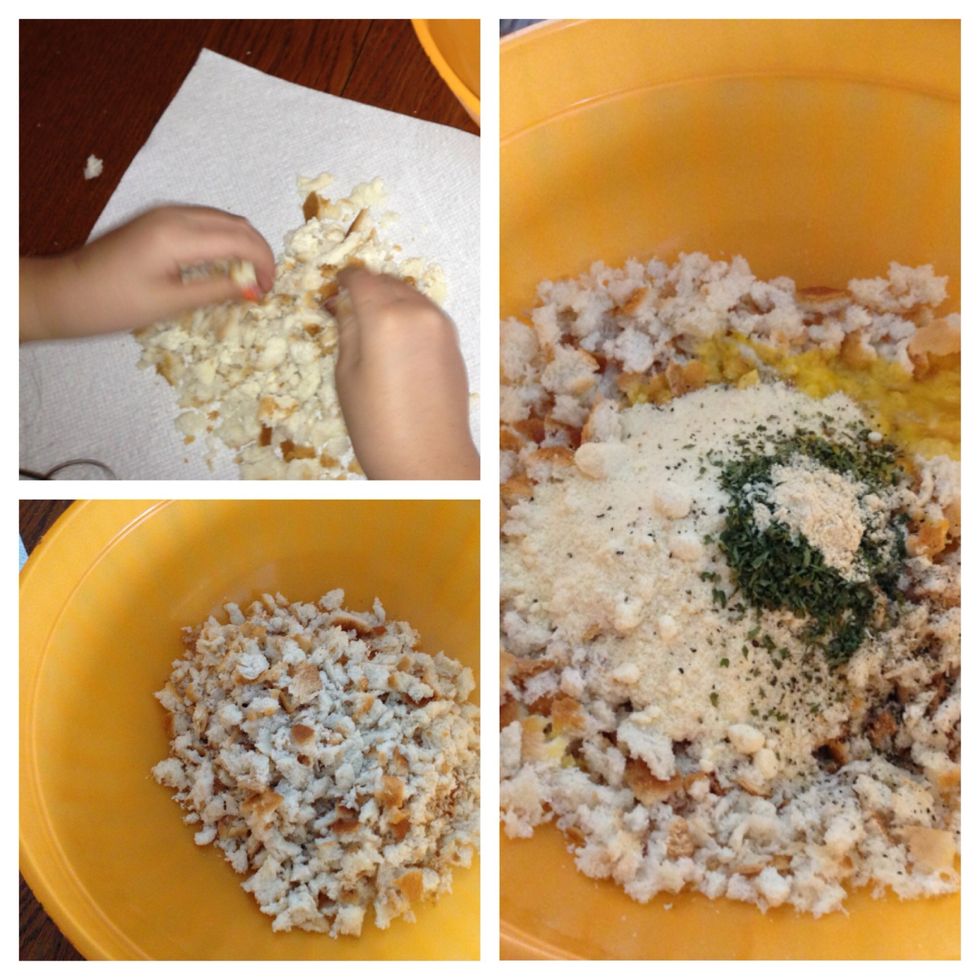 Shred that bread (this is where little hands from a little helper are good). Combine the rest of the ingredients.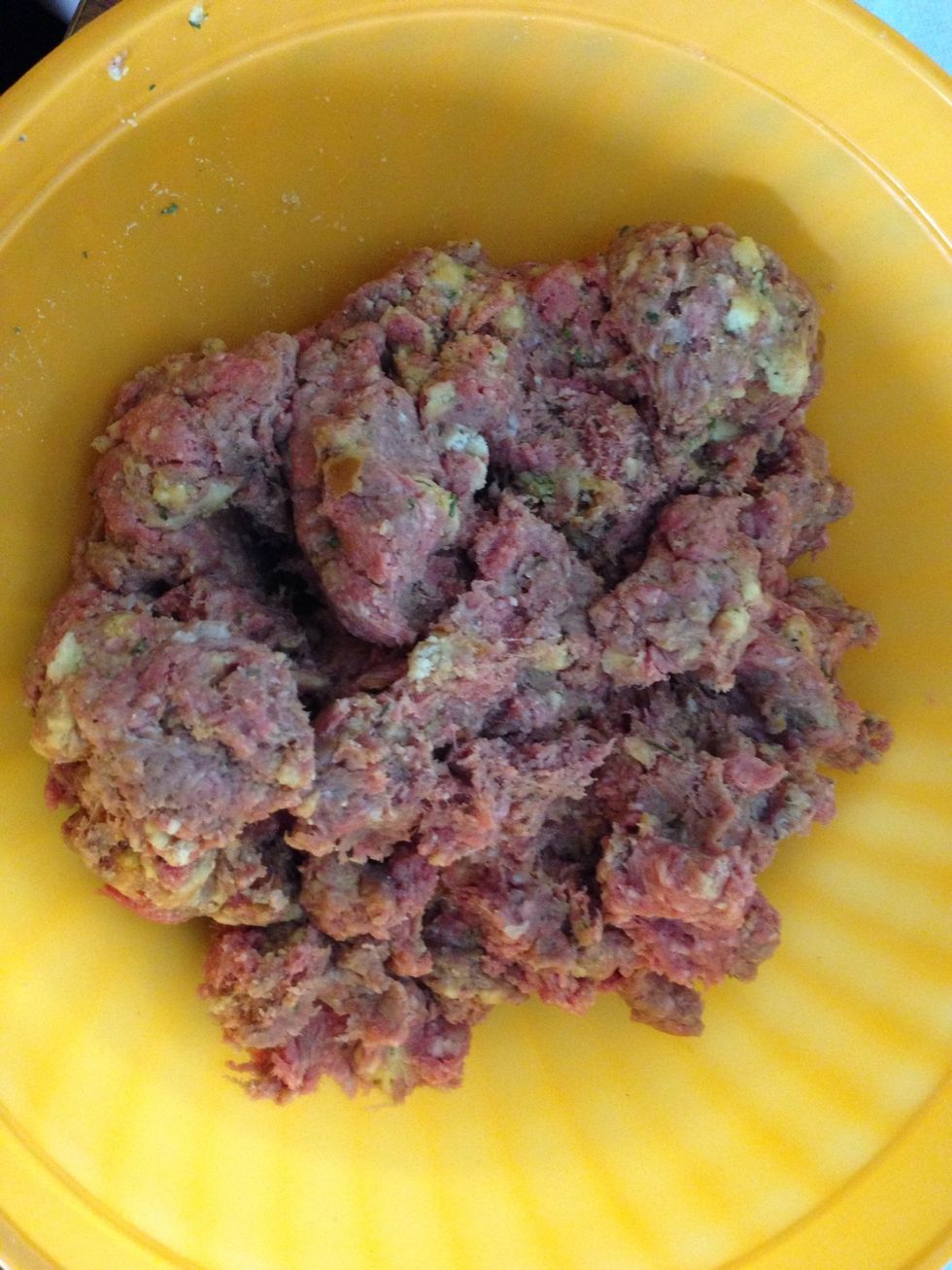 Mix the beef and veal in really well. Get your mitts in there!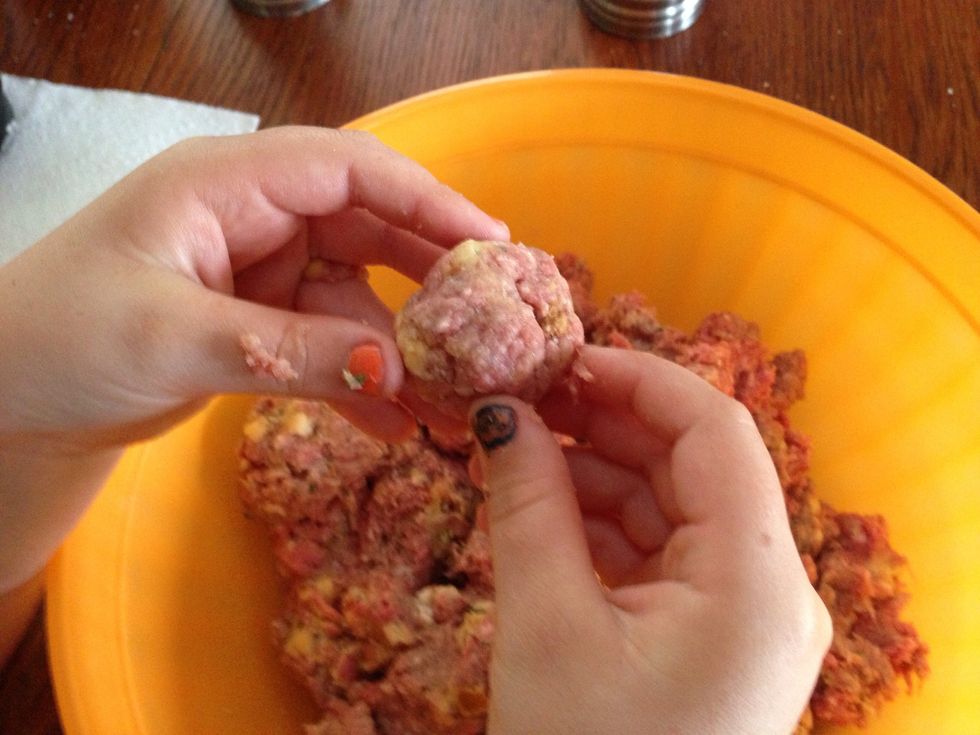 Let the meatball production begin! Size is your preference, I'm usually aiming for golf ball size.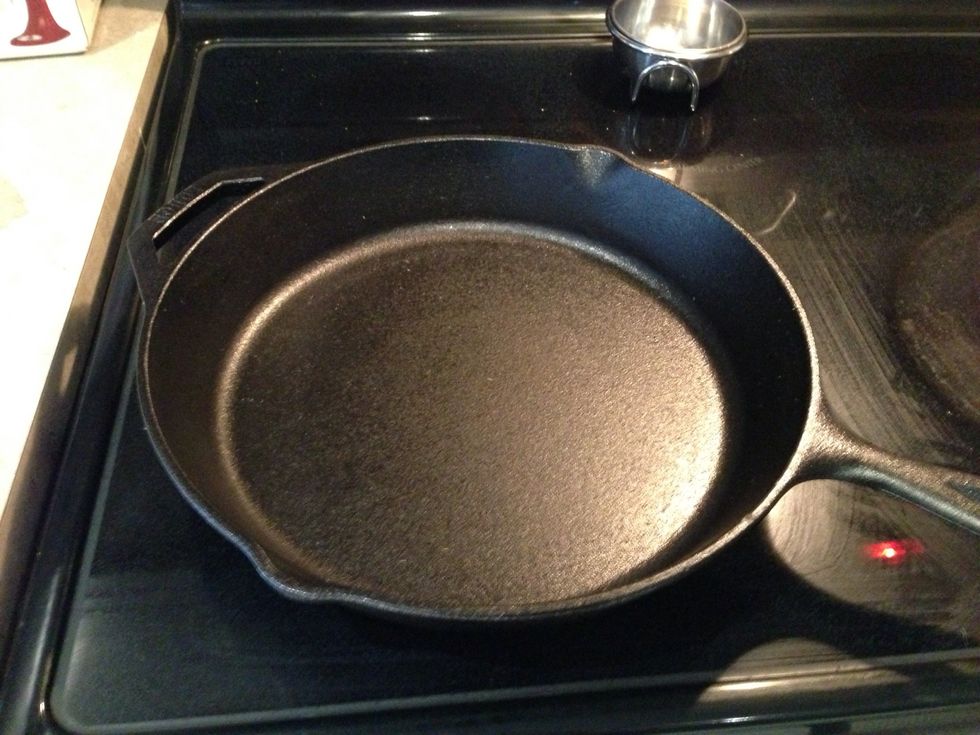 While making the meatballs, heat up your pan. I'm partial to my cast iron beauty.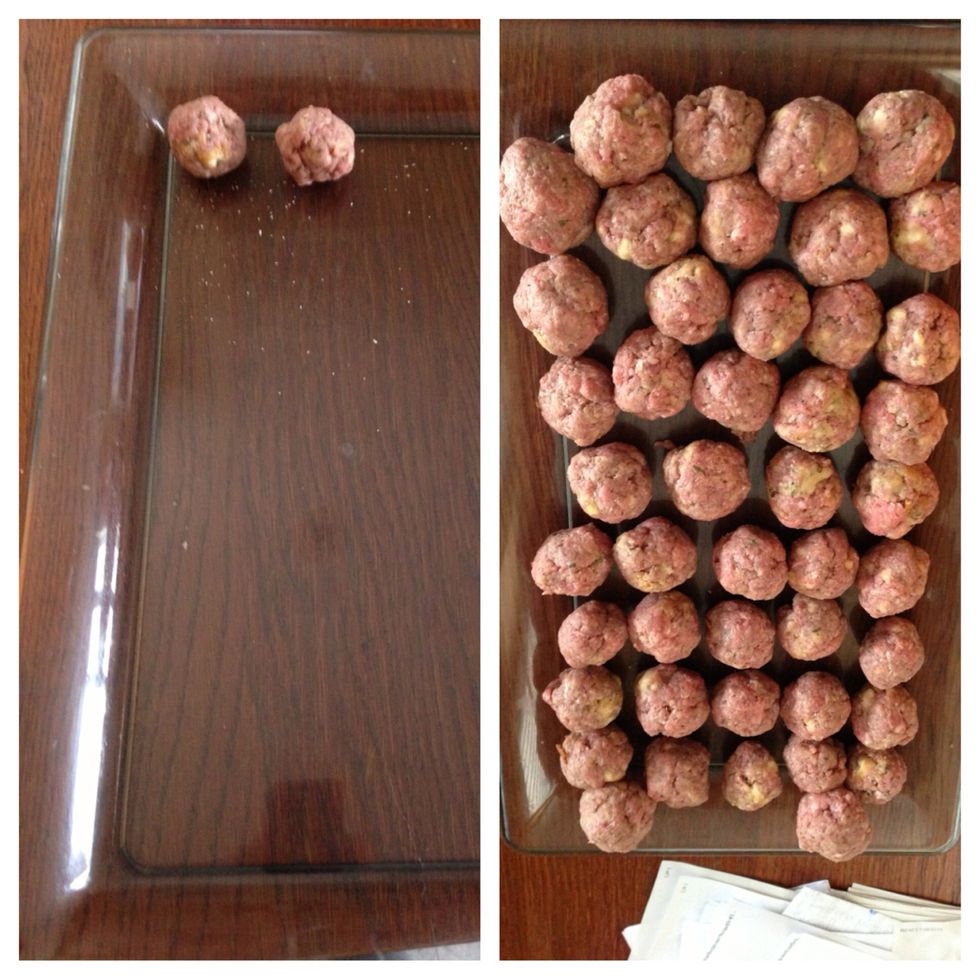 Boom!
Get some olive oil in there, just enough to coat the bottom.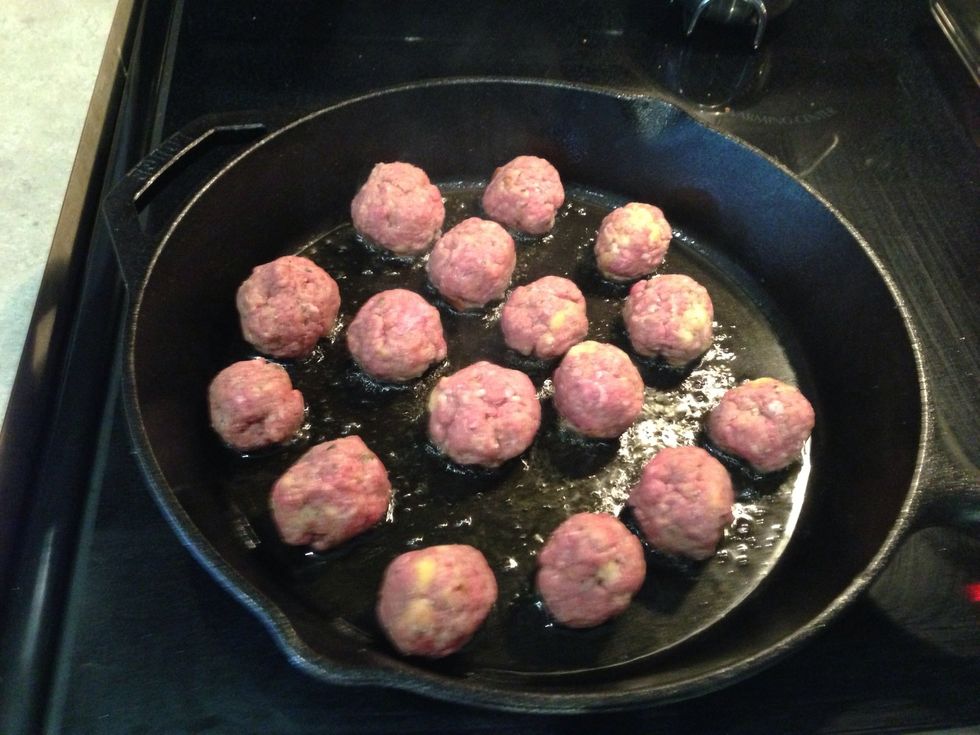 In batches brown up the meatballs. We're looking just to get some good colour on the outside, they'll finish cooking in the sauce.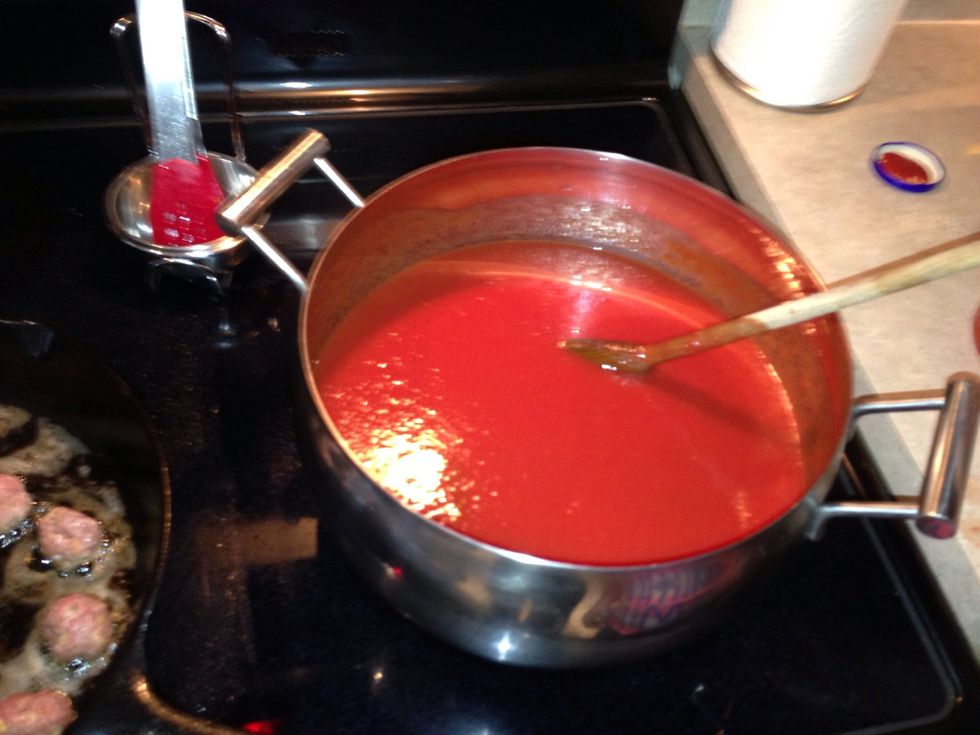 Lets get the sauce going while meatballs are browning. In a nice big pot combine all tomato ingredients and a jar of water.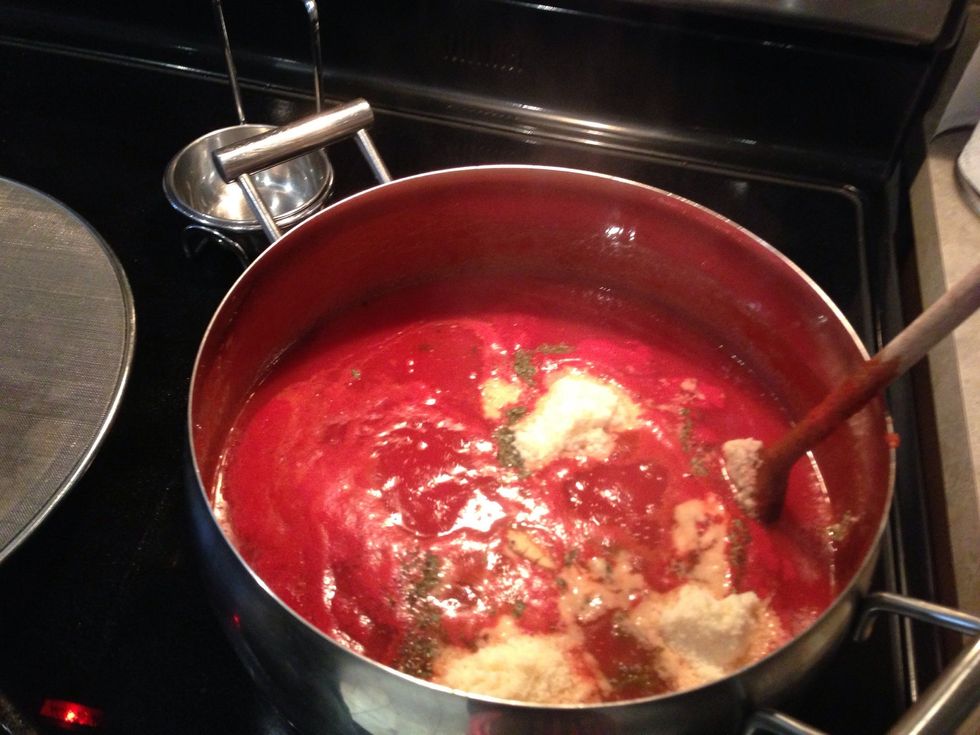 Add all dry spices and cheese, give it a stir.
Meatballs done browning, dump them in the sauce pot.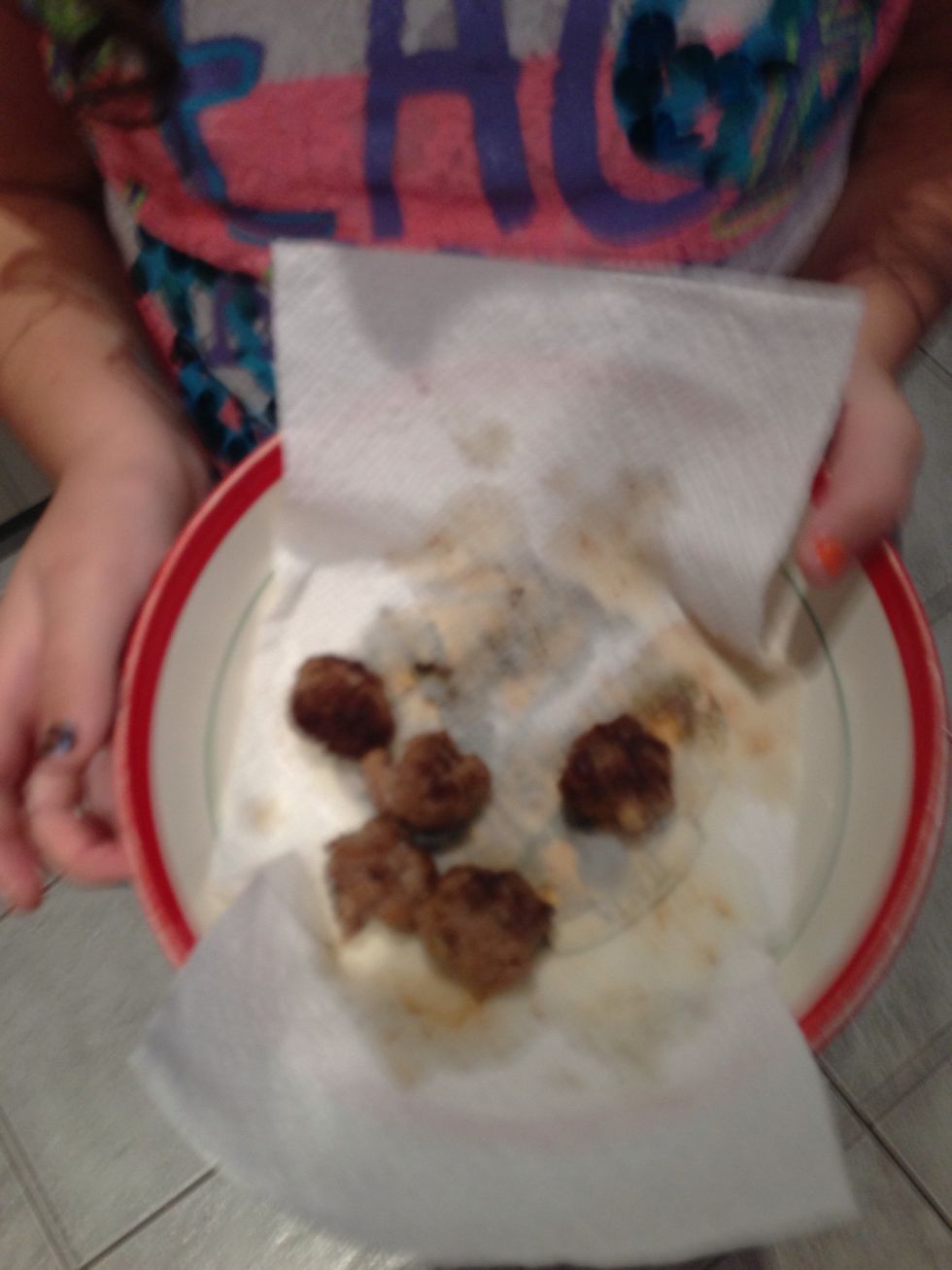 Always be sure to make some smaller sample-sized meatballs, make sure they're fully cooked. They don't last long!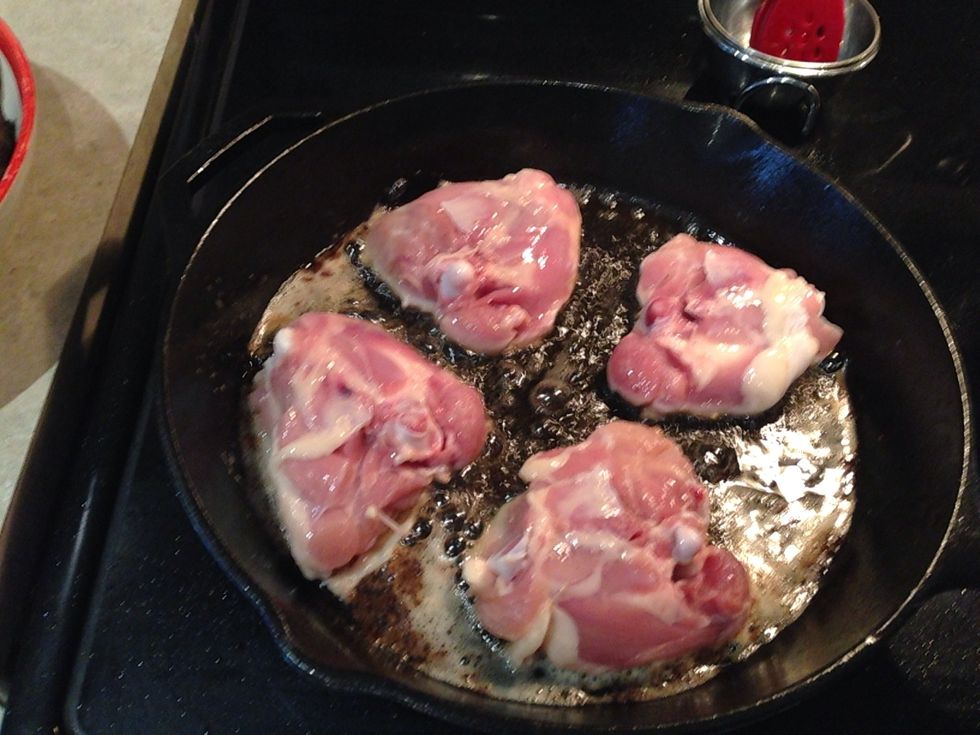 Into the oil go the chicken thighs fat side down. Cook for about 5 minutes on both sides, again not cooking through. Once done add to sauce pot.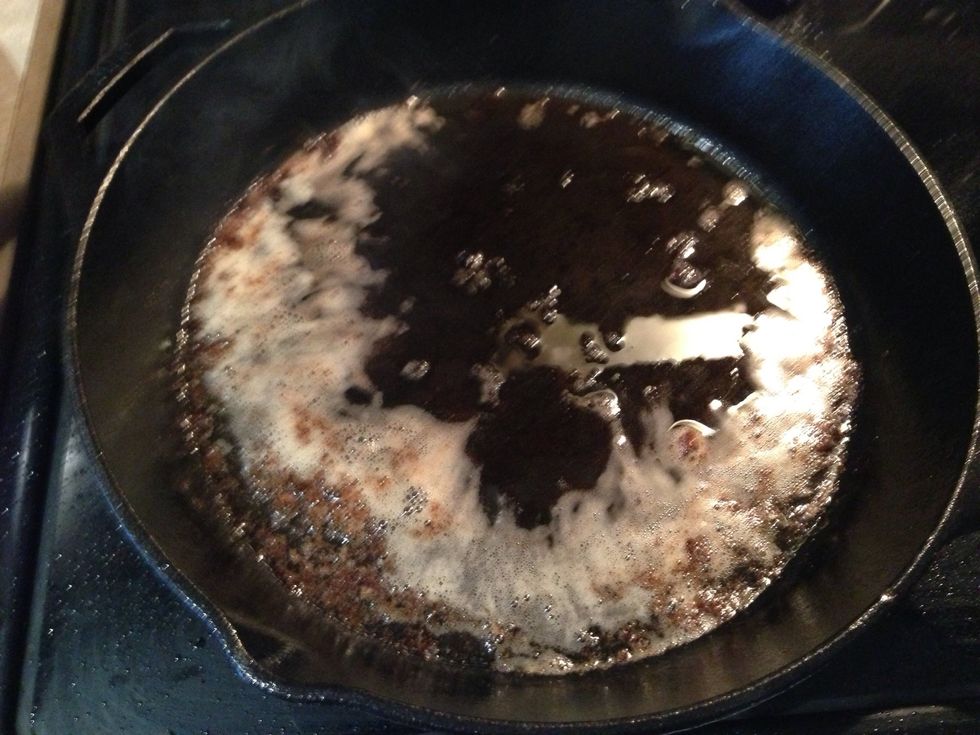 Oh that beautiful oil has been flavoured with all the meat. Now we add to this...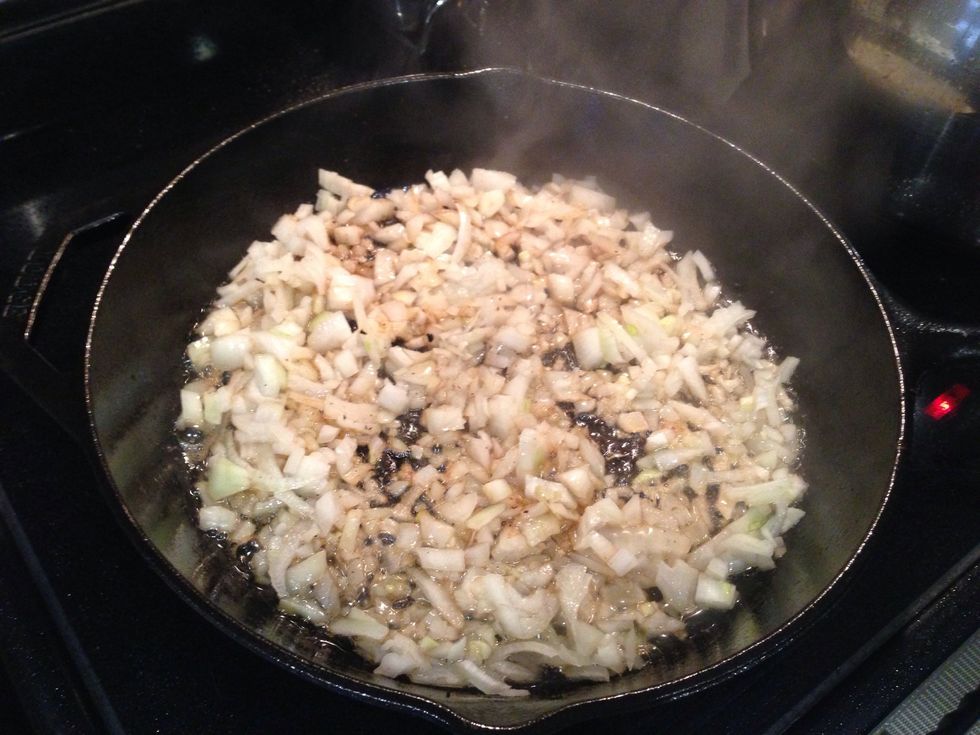 Our chopped onion and garlic. About 5 minutes till they're nice and tender.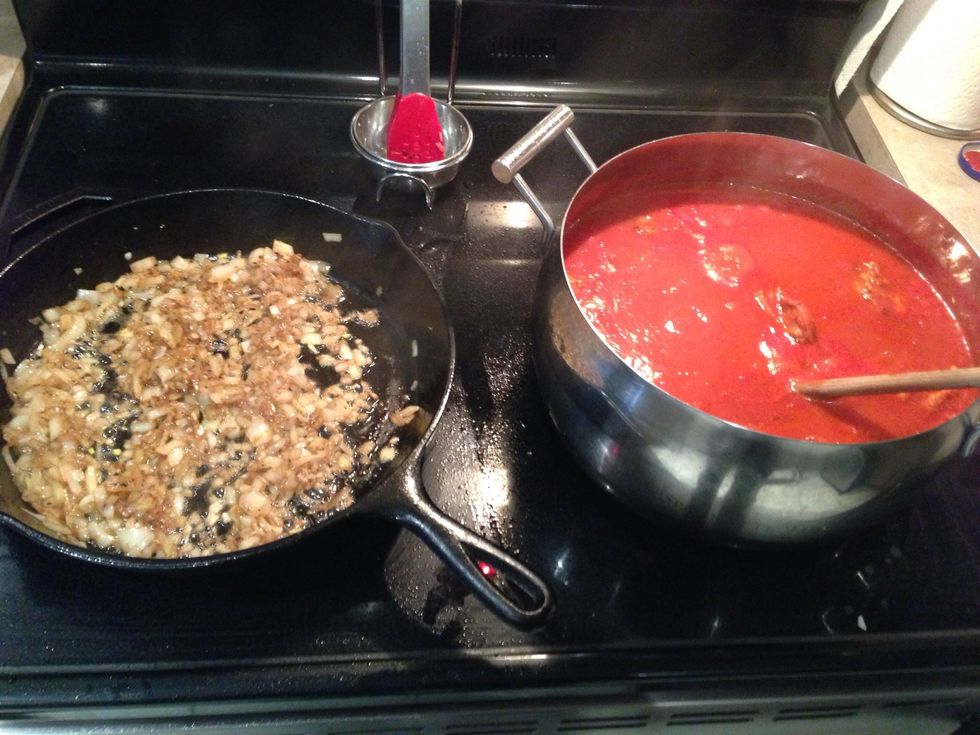 Don't worry, you'll be together soon!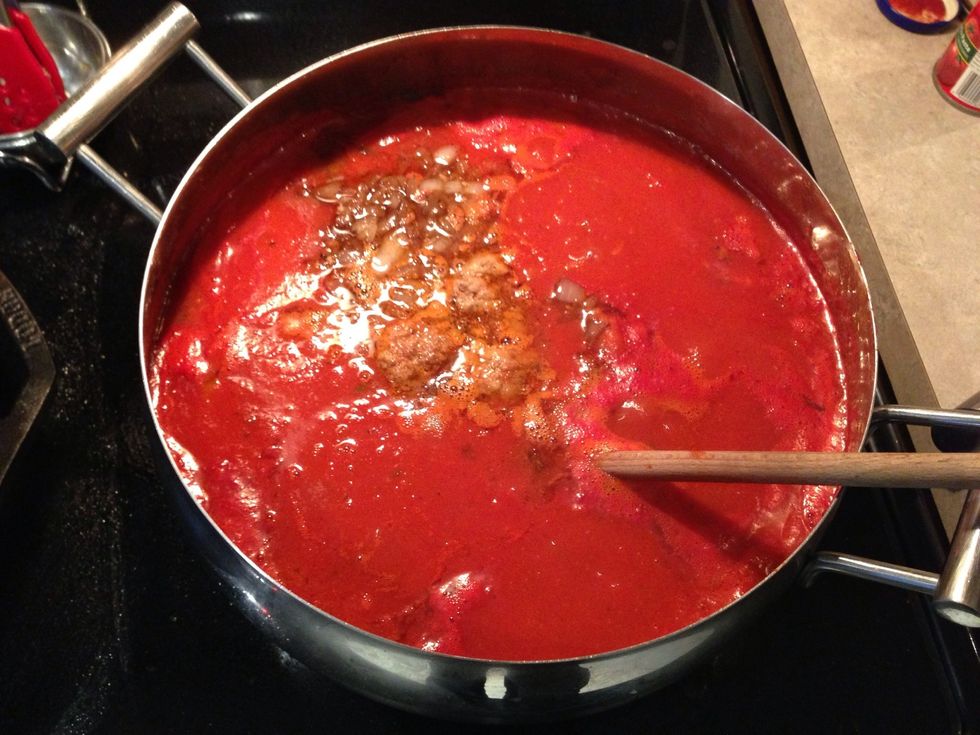 Once the onion and garlic are done, add them to the sauce. Use some water if necessary to get everything out of the pan and into the pot.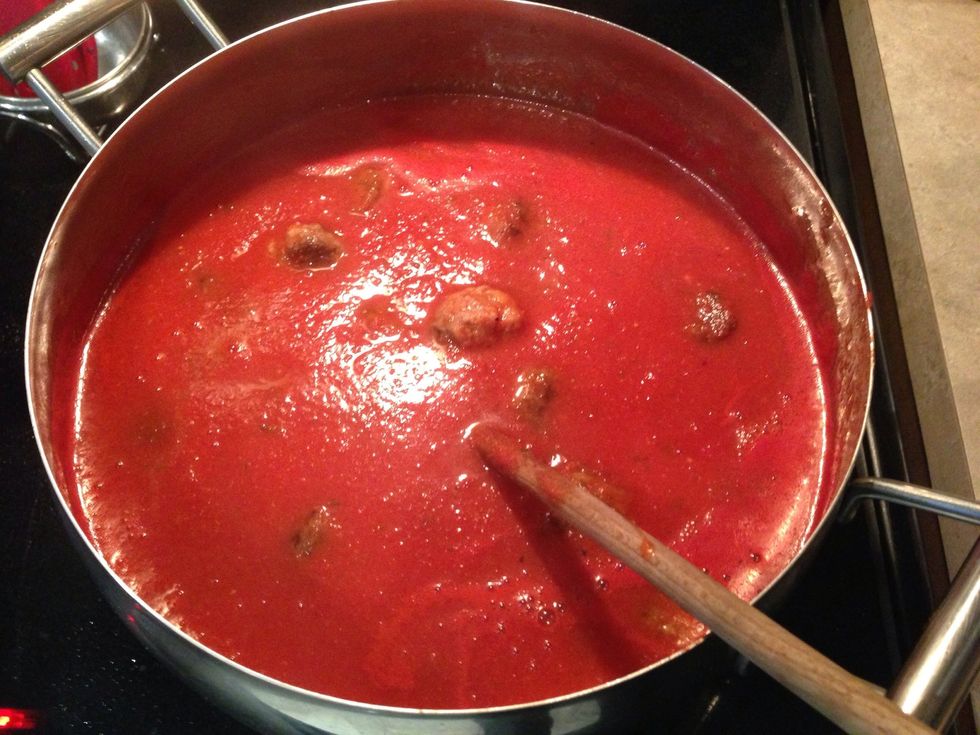 Give it a stir and bring to a boil, then reduce to low.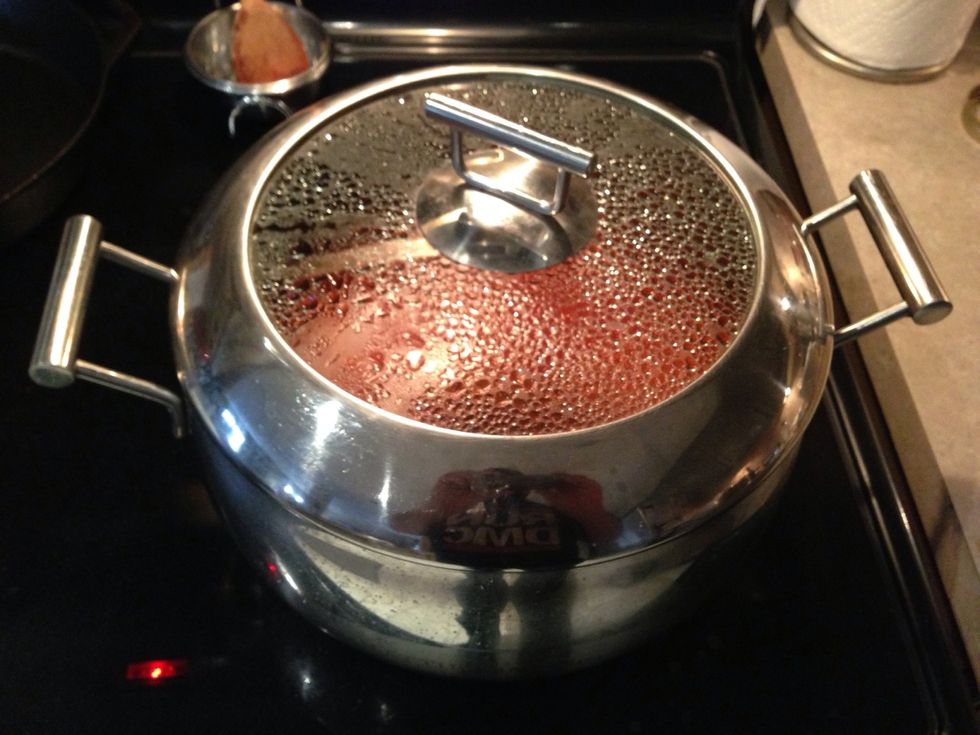 Get a lid on there for the first hour or two. You'll remove it afterwards so the sauce will thicken up.
Couple hours in. The fat from the chicken thighs will have fallen off and the chicken is starting to shred up. Adds an amazing depth to the sauce.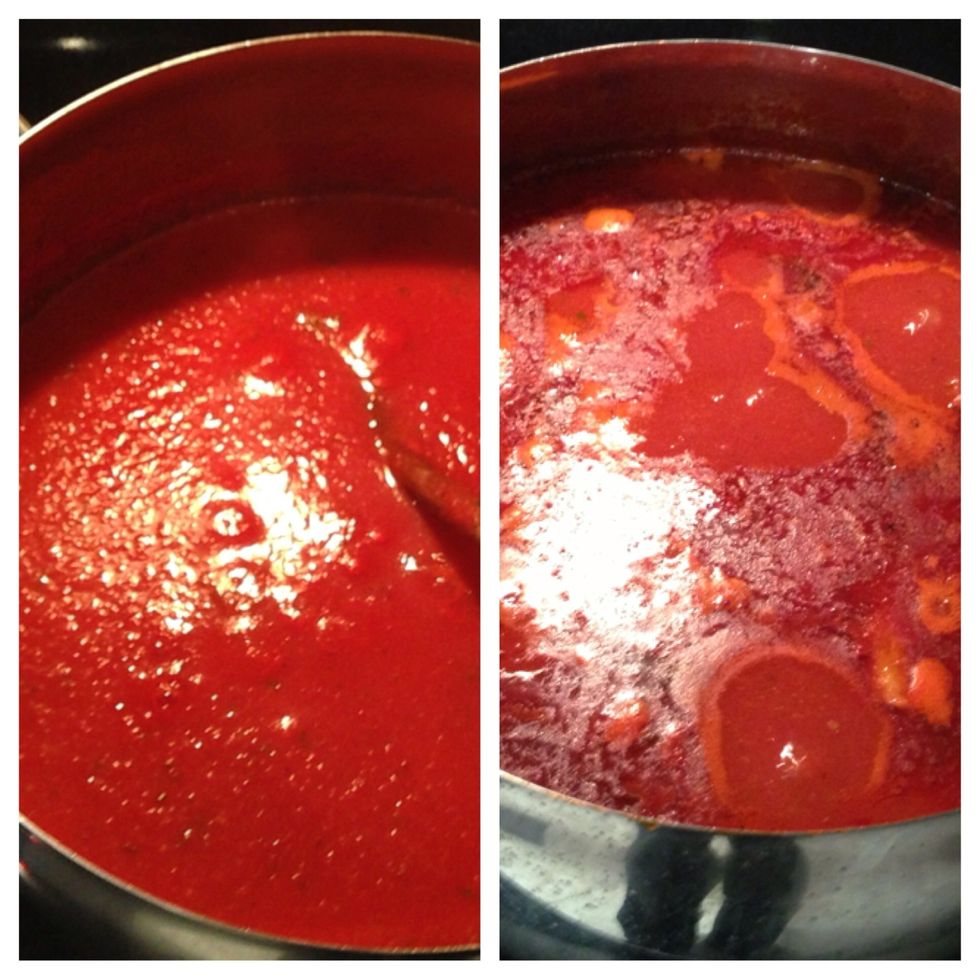 Photo on the left is when the sauce was first put on, you can see how richer the sauce looks after 3-4 hours.
The fresh noodles aren't a necessity, but boy are they good. Enjoy!
1.0lb Lean ground beef
1.0lb Ground pork
5.0 Pieces sliced bread
2.0 Eggs, beaten
1/2c Grated parmesan
1.0pch Red pepper flakes
1/2tsp Garlic powder
1.0tsp Italian seasoning
2.0tsp Parsley flakes
2.0 Cans crushed tomatoes
1.0 Bottle tomato passata (purée)
1.0 Can tomato paste
2.0Tbsp Sugar
1.0tsp Garlic powder
1.0tsp Italian seasoning
1.0Tbsp Parsley flakes
1/2c Grated parmesan
1.0 Large vidalia onion
4.0 Cloves garlic, crushed
4.0 Chicken thighs, bone and skin on
1.0 Beef bouillon cube