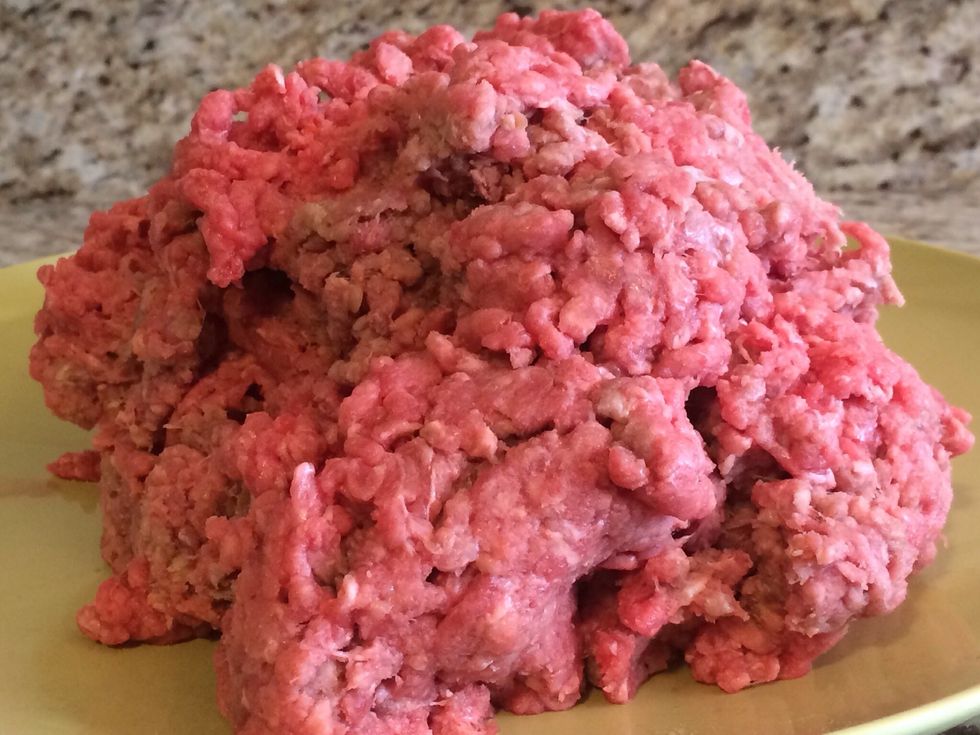 I like to grind my own meat from chuck steak but you can buy it preground. People say I'm a pain because I do it all from scratch, but trust me, you'll have a blast grinding it yourself!
This is a very simple recipe with only a few ingredients but these meatballs are to die for! You'll be screaming MANGIA at your friends and family by the time you're done! You can add more to taste.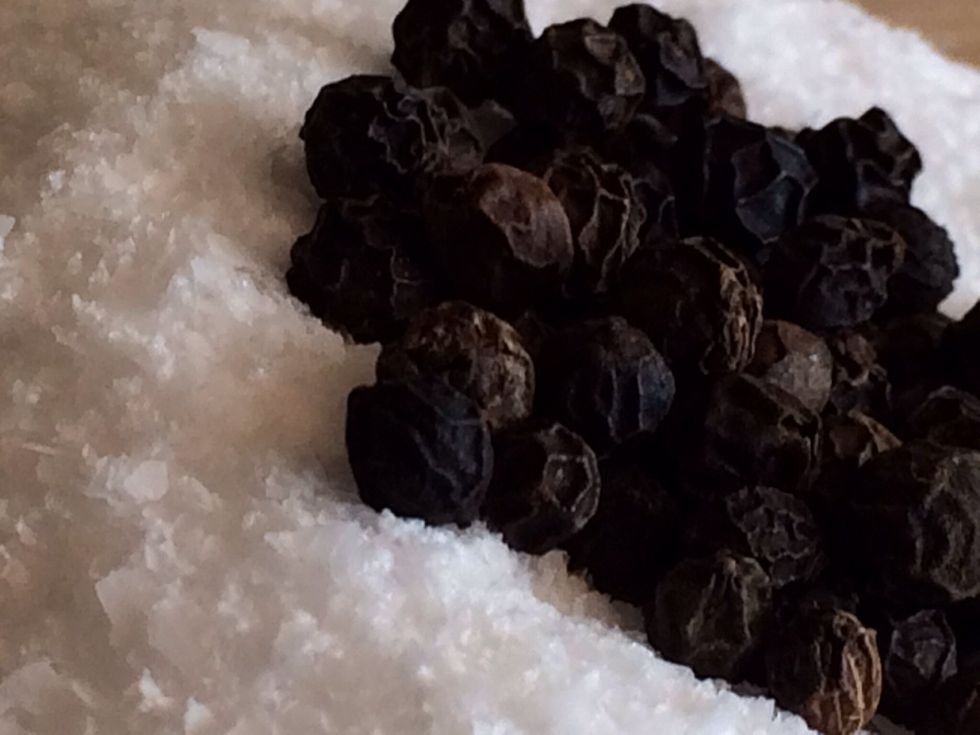 Always kosher salt and always freshly ground black pepper. Just a pinch of salt and half the same of pepper. 3 grinds if you do it that way.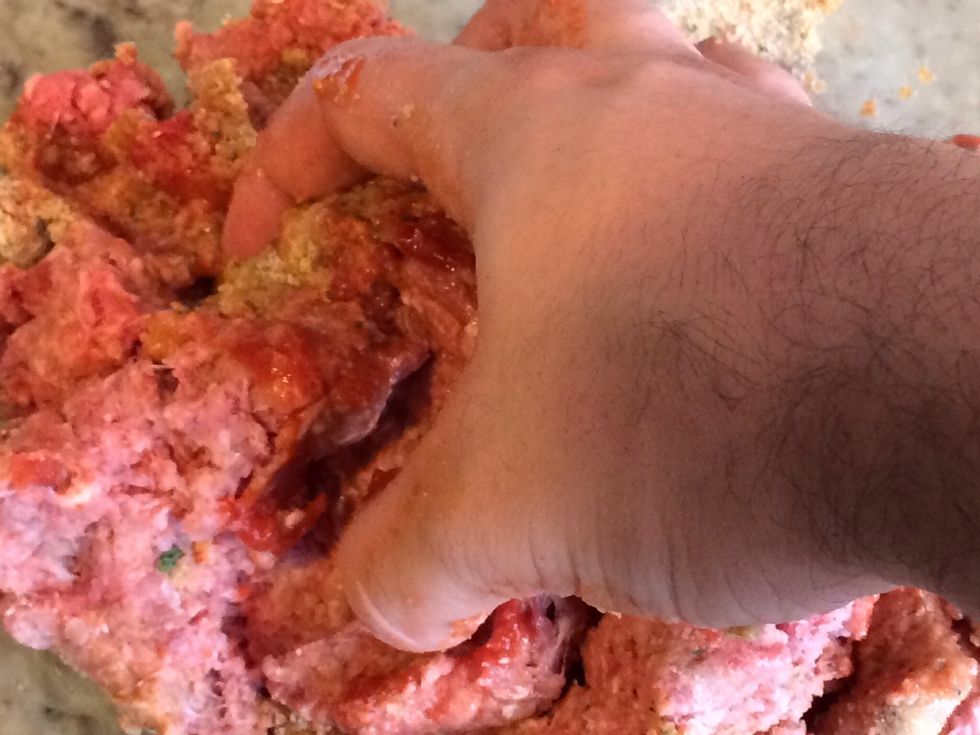 Now mix it all together. By hand if you would, just like all my recipes the main ingredient is love. And that means you gotta get a little dirty!
Here's what it should look like when you're done. Delicioso!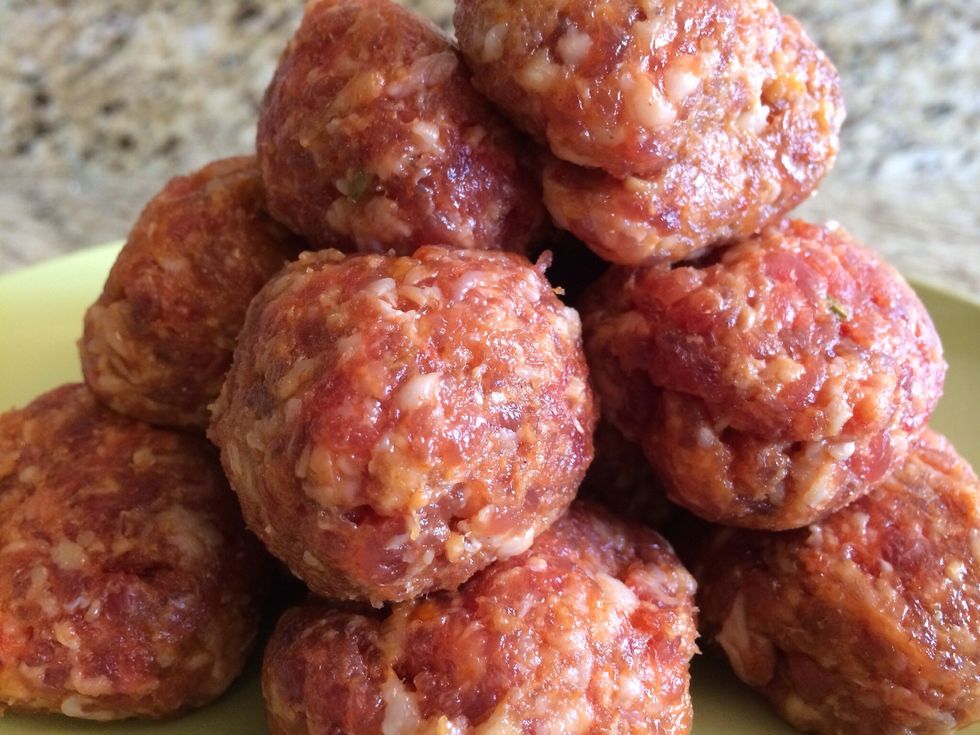 I mold them into balls about the size of racquet balls. Too much smaller and they get stiff on the inside, bigger and they'll just fall apart (which isn't always bad, just not pretty :) ).
A bit closer up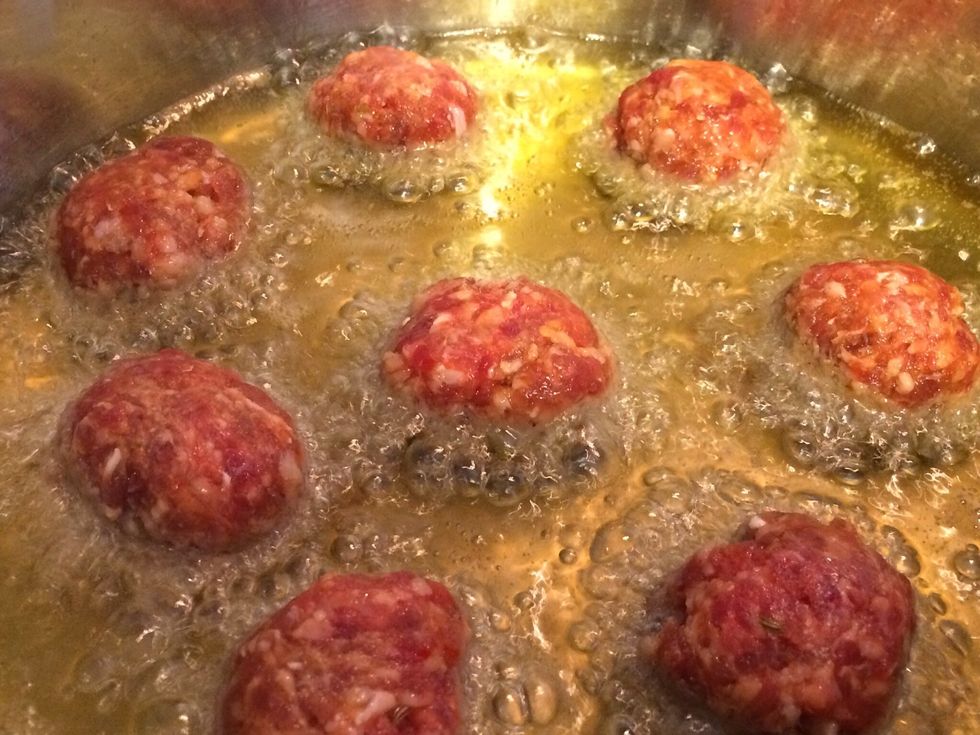 Now add them a pan with enough oil to come up about half way. Make sure the oil is heated to medium low heat first! We just want to brown them for now. Flip them when they look like the next photo.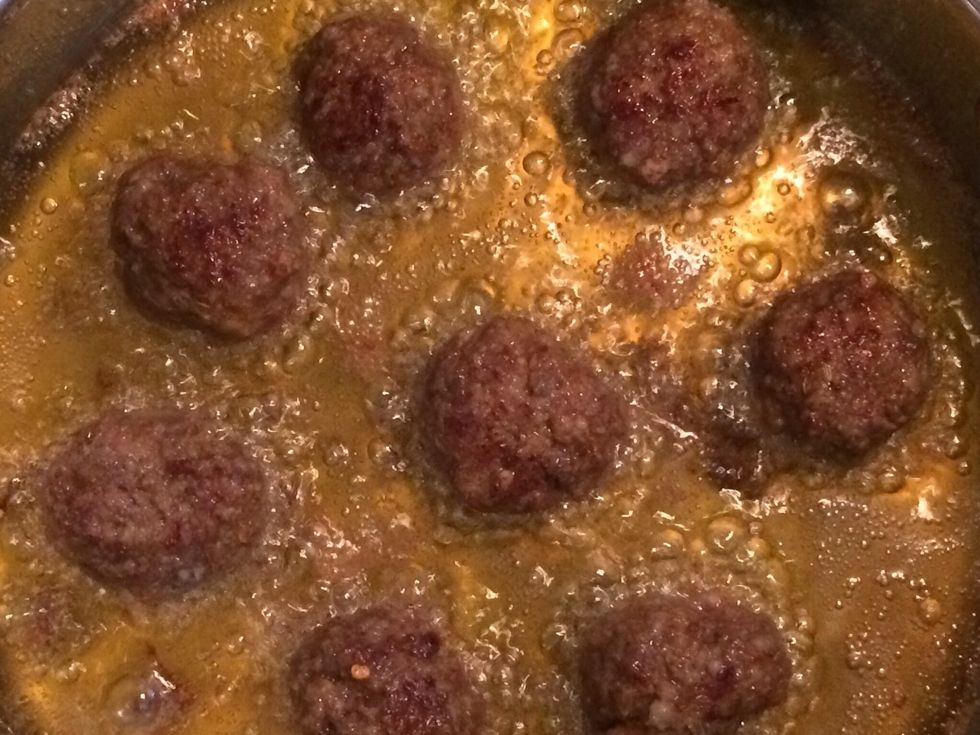 Try to resist grabbing one out and eating it straight from this pan....it'll hurt! A nice tip, use a metal spoon to flip them over and nudge them around often to keep from sticking to the bottom.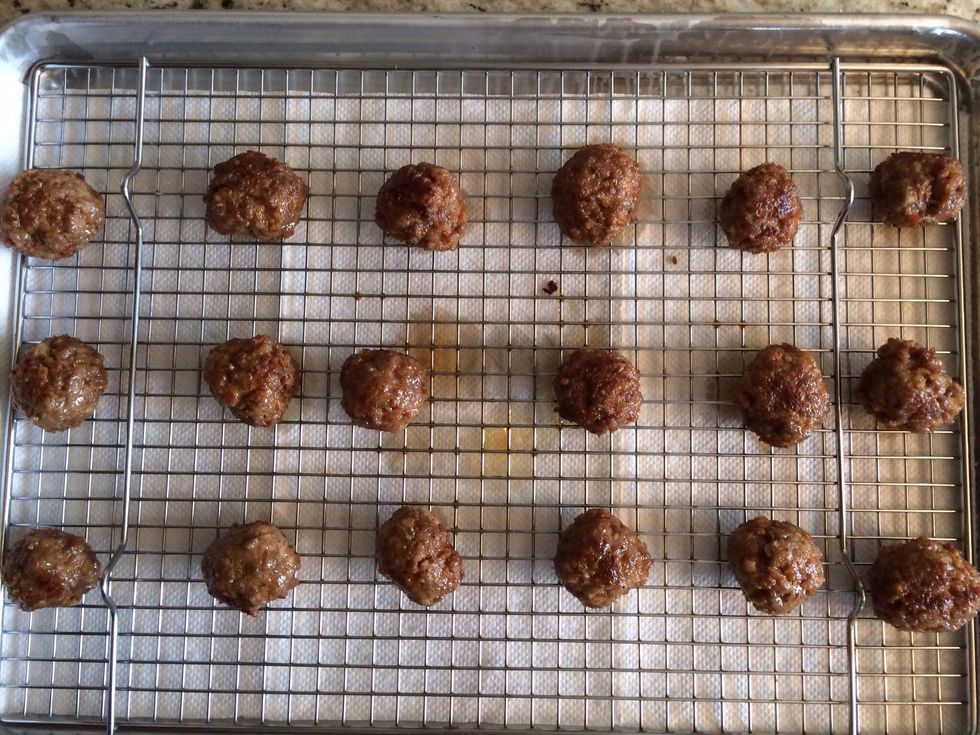 I stole this idea from a certain tv chef. Turn your cooling rack upside down on some paper towels or newspaper to wick away the oil. Works great!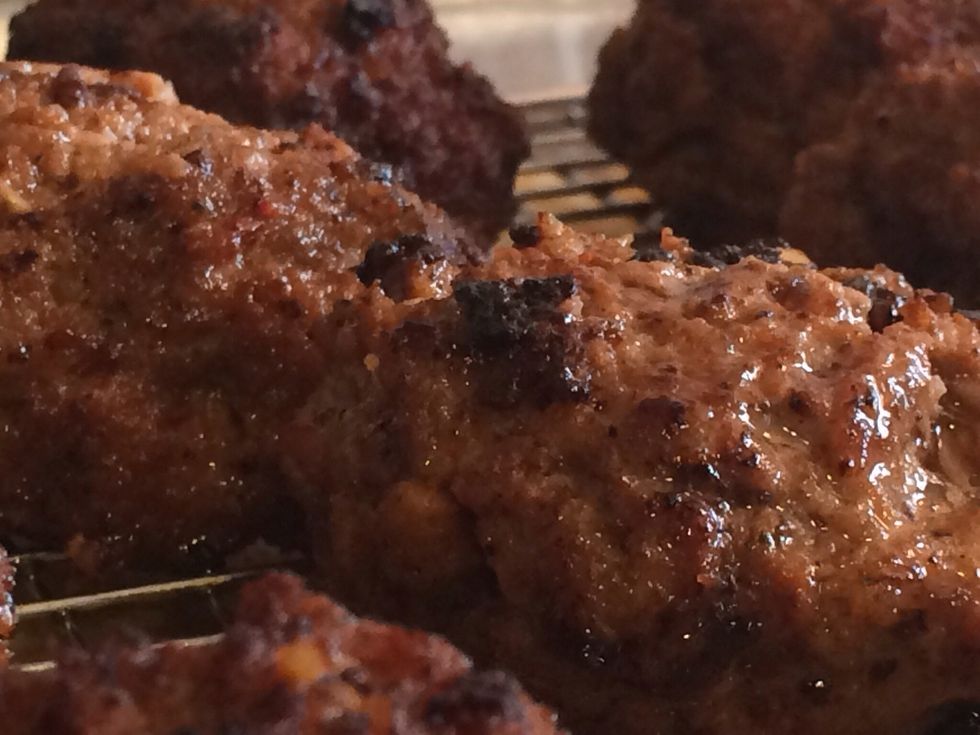 Don't be afraid of brown crusties. They add loads of flavor you can't get any where else!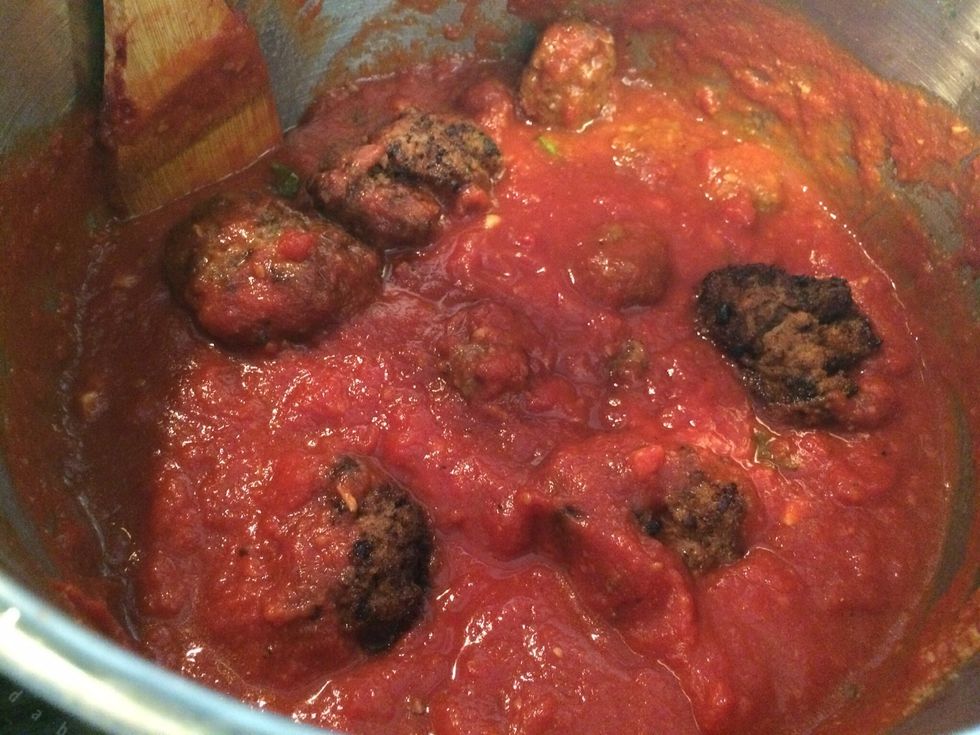 To finish them off you can add them to my Sunday Gravy or just bake them at 350 for about 25 minutes or so. Now that you're done you should cool off with a basil grape refresher! Check out my guide!
1 cup Sunday gravy or tomato sauce
2.5 lbs of ground chuck
1 large egg
3/4 cup Italian bread crumbs
Salt and pepper to taste