Start by pouring enough olive oil to cover the bottom of your pan and set the heat to medium low. About 3-4 on my stove.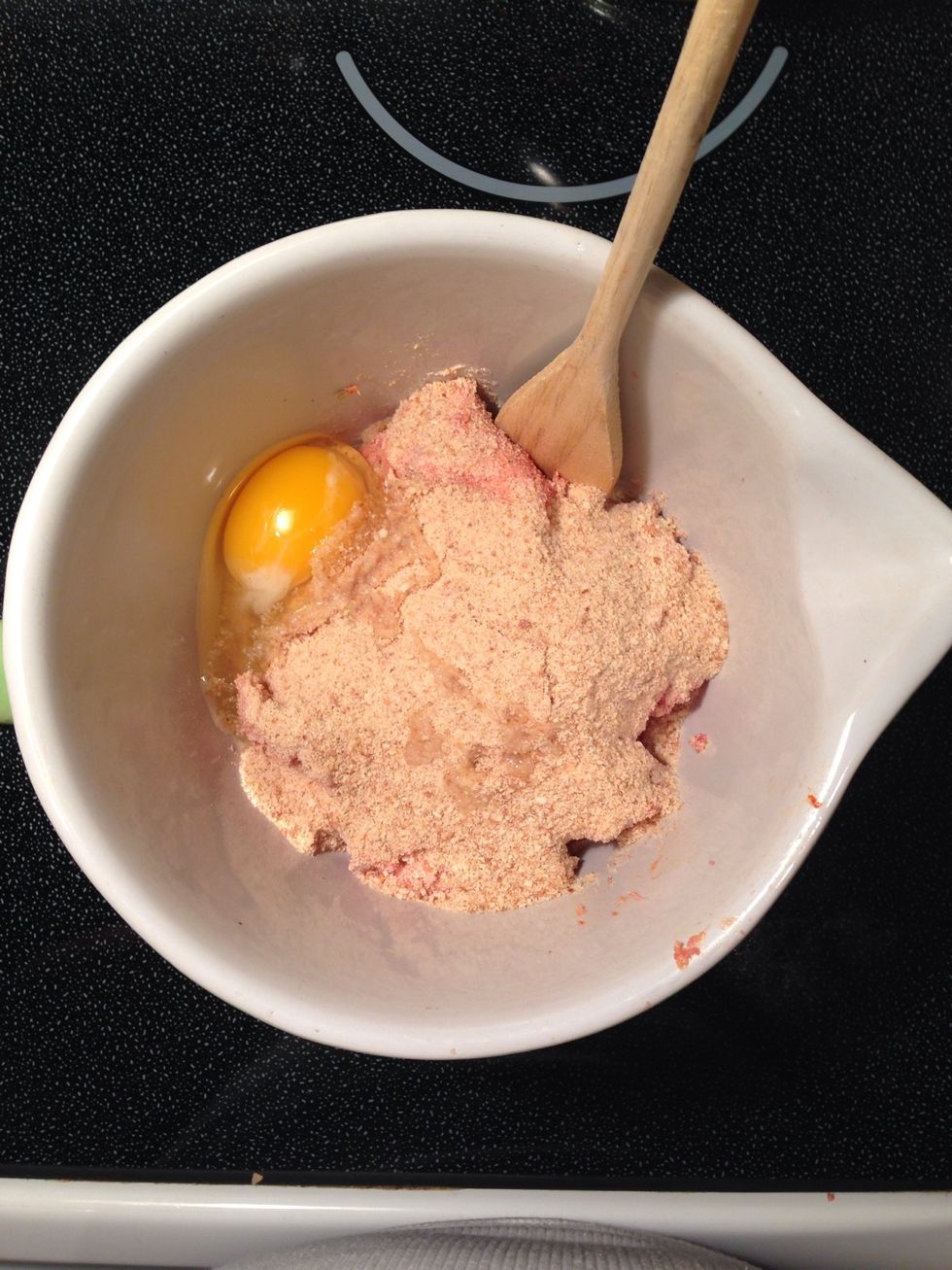 Combine together ground hamburger, sausage, bread crumbs, egg, salt and pepper.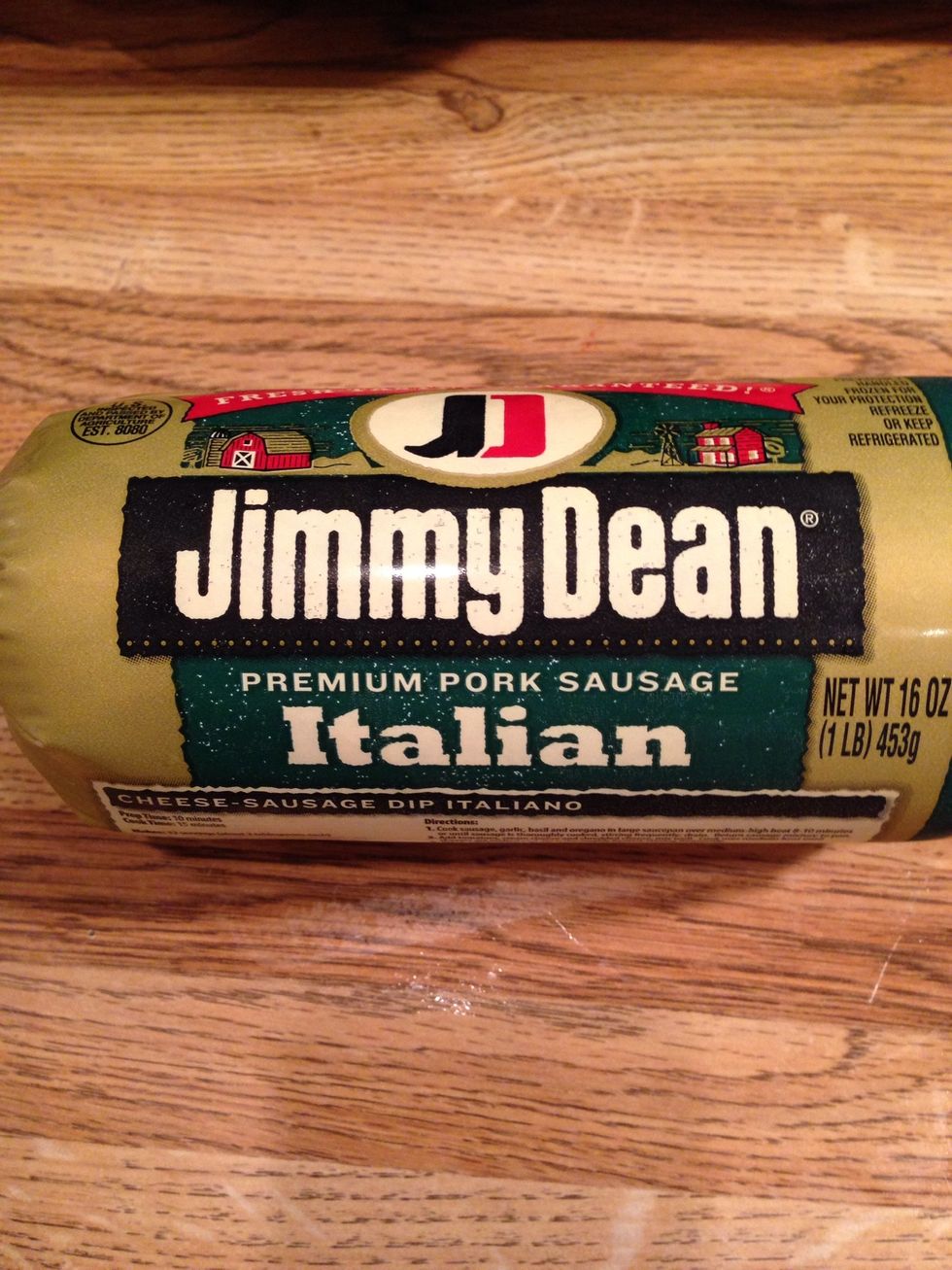 I like to use Jimmy Dean Italian sausage for a good flavor but you can use whatever type of sausage that you wish.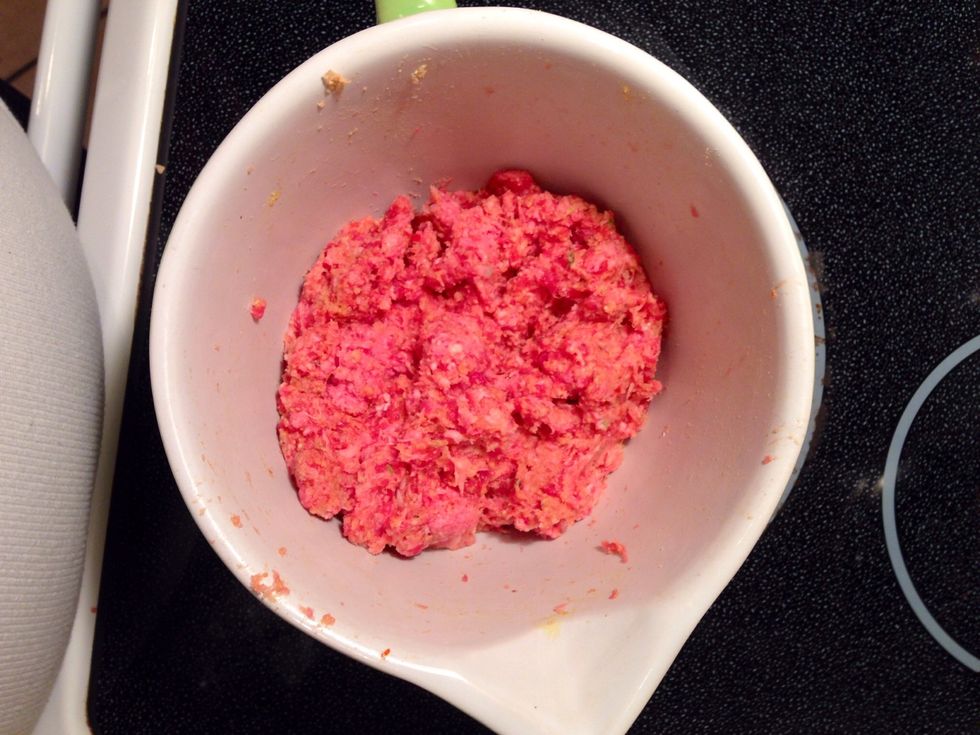 Everything all combined.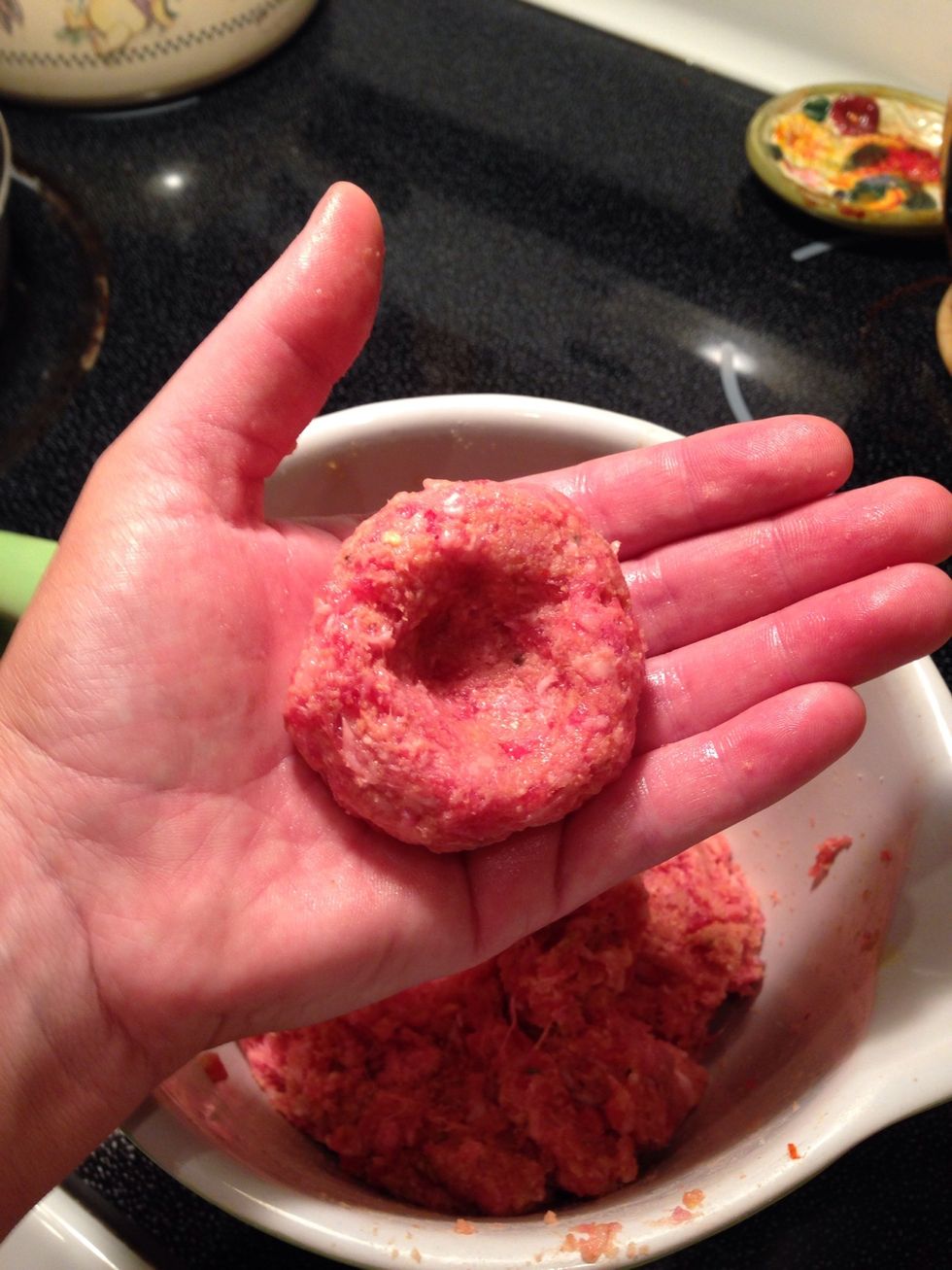 Take some of the meat, press flat and make a hole in the meat by pressing your finger in the middle.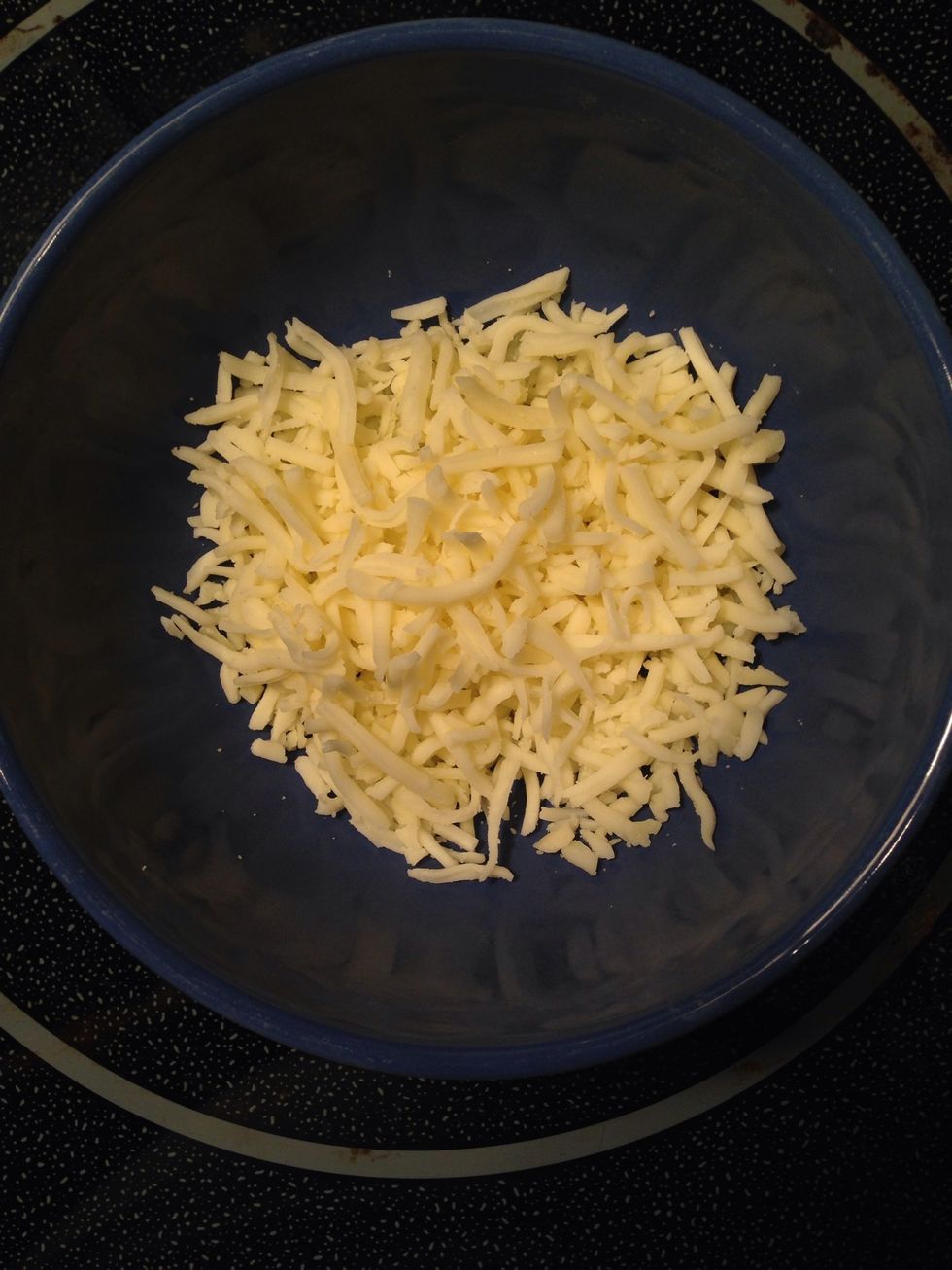 I just eyeballed it for the cheese but it must be about a 1/3 to 1/2 cup of cheese here.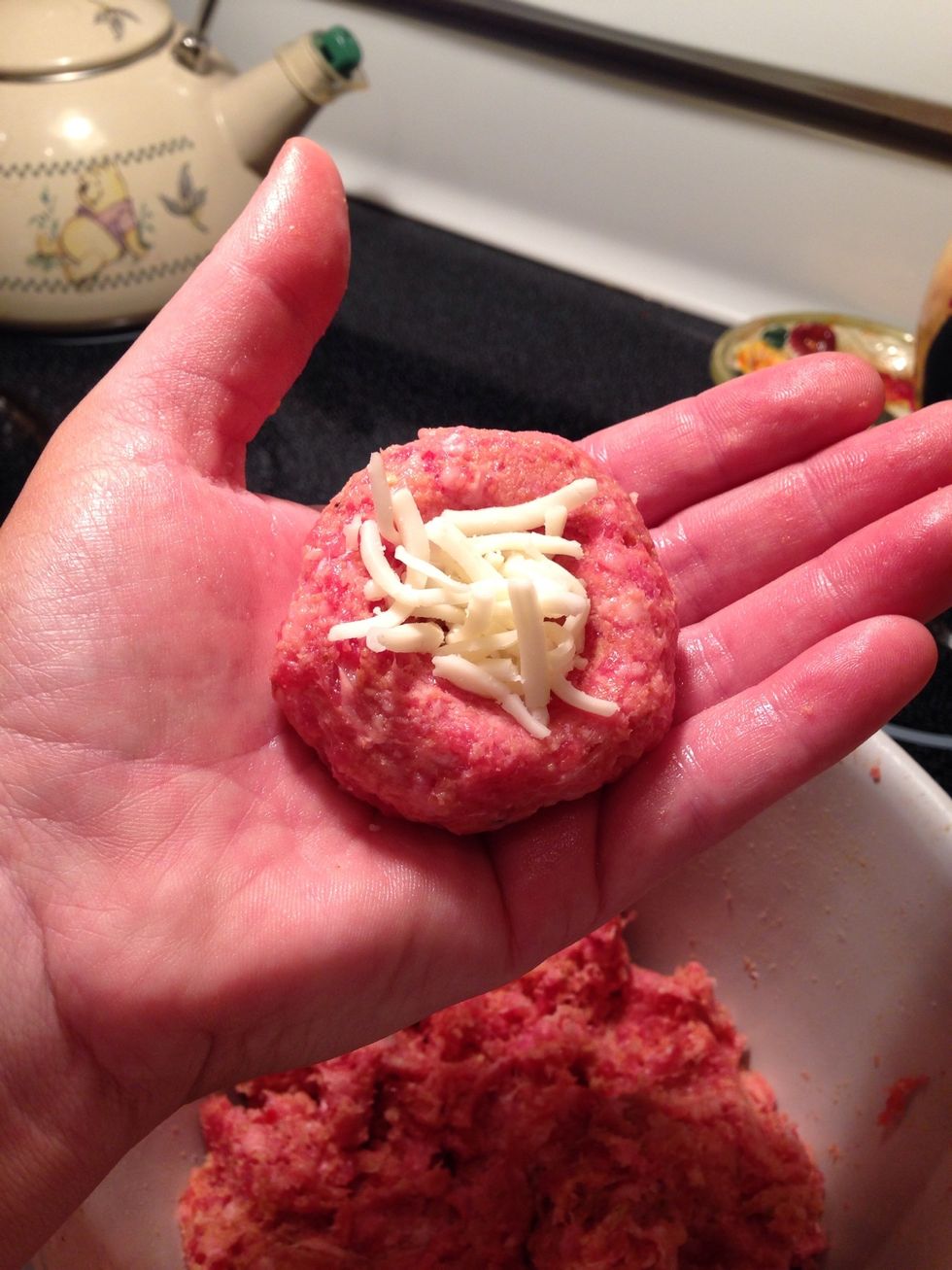 Place a pinch of cheese in the hole that you just made.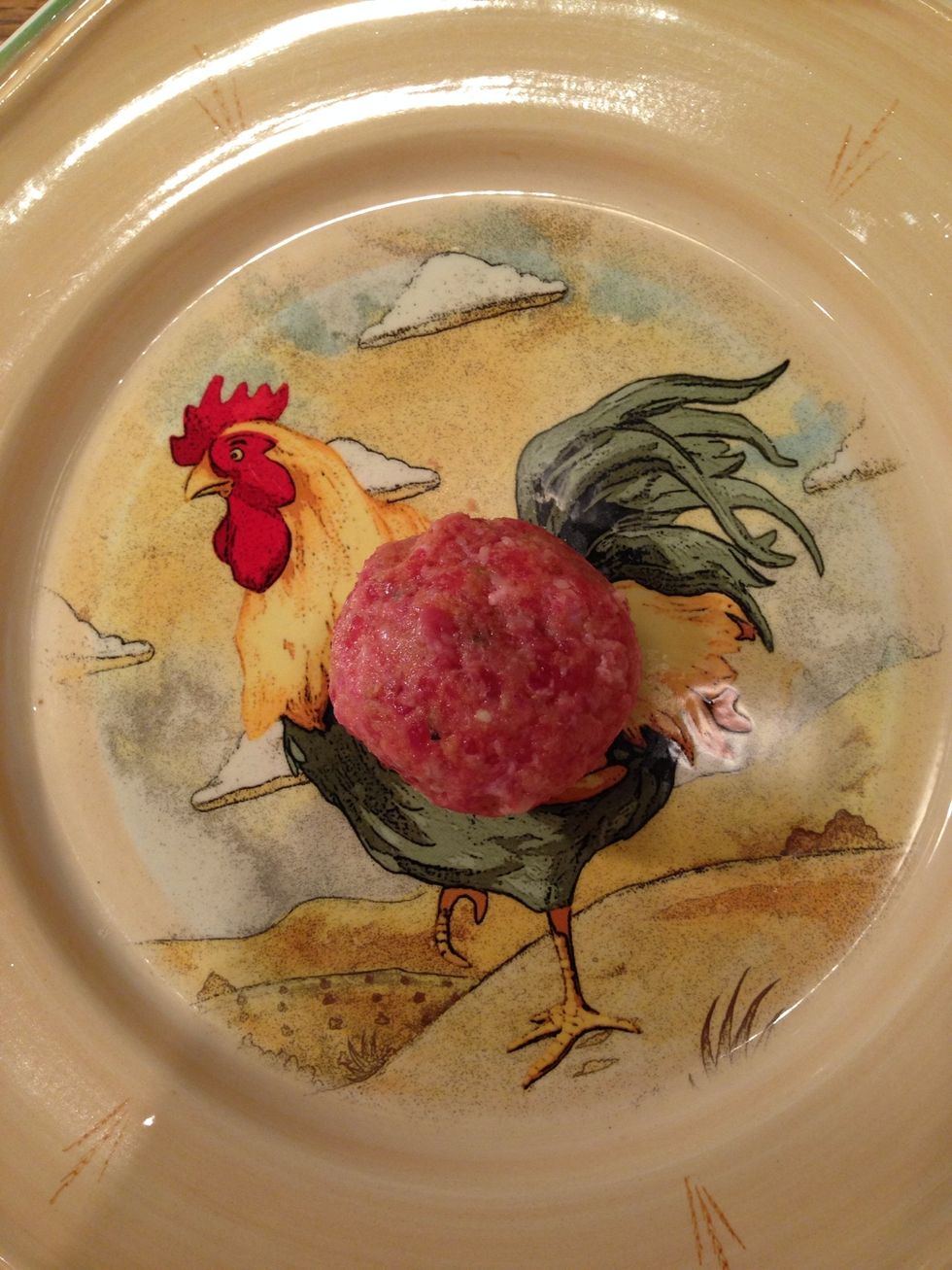 Fold the meat over the cheese and then roll it into a ball.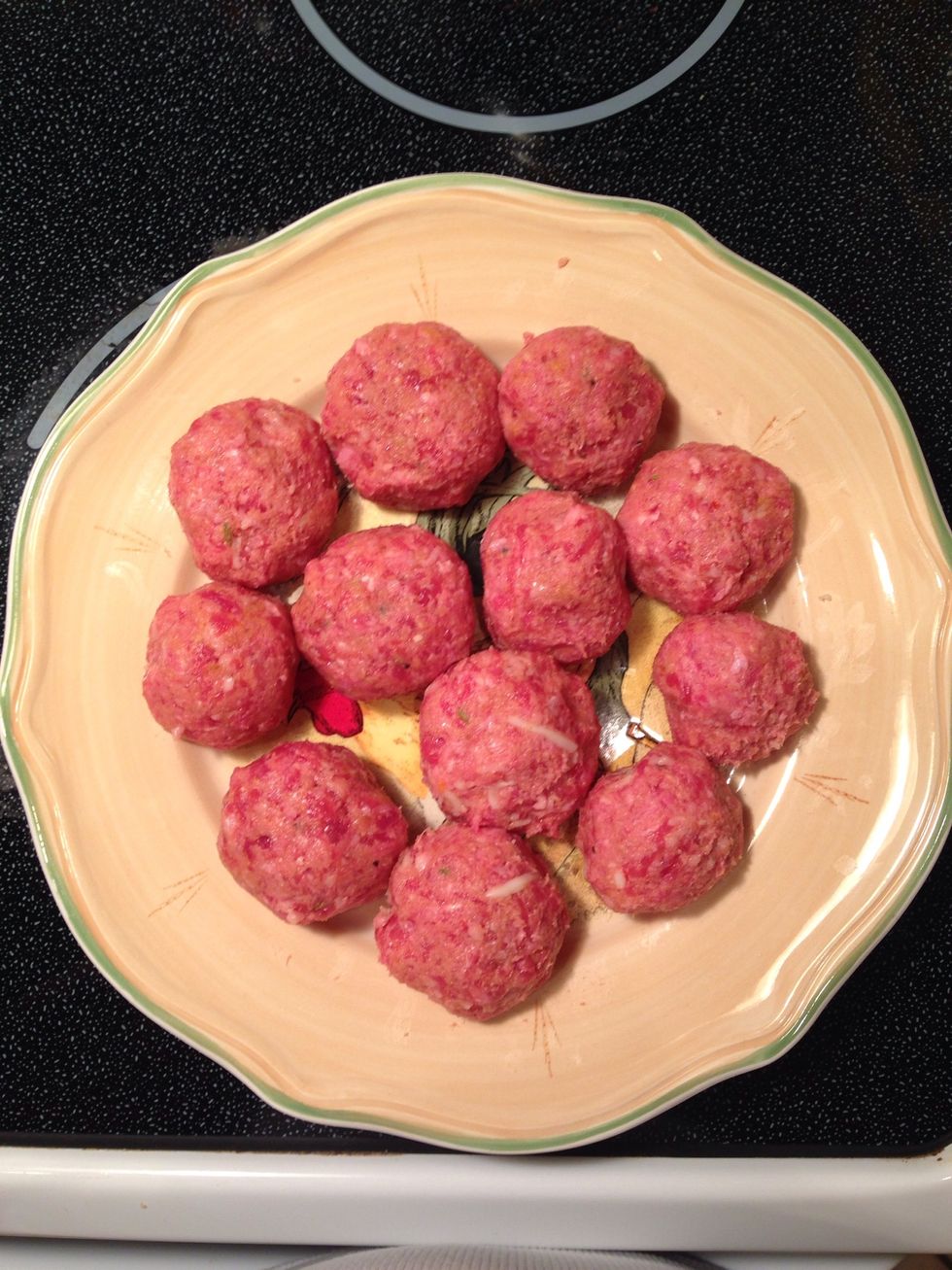 You should get about 12 of these if you make them the same size. I had a little trouble but I came pretty close.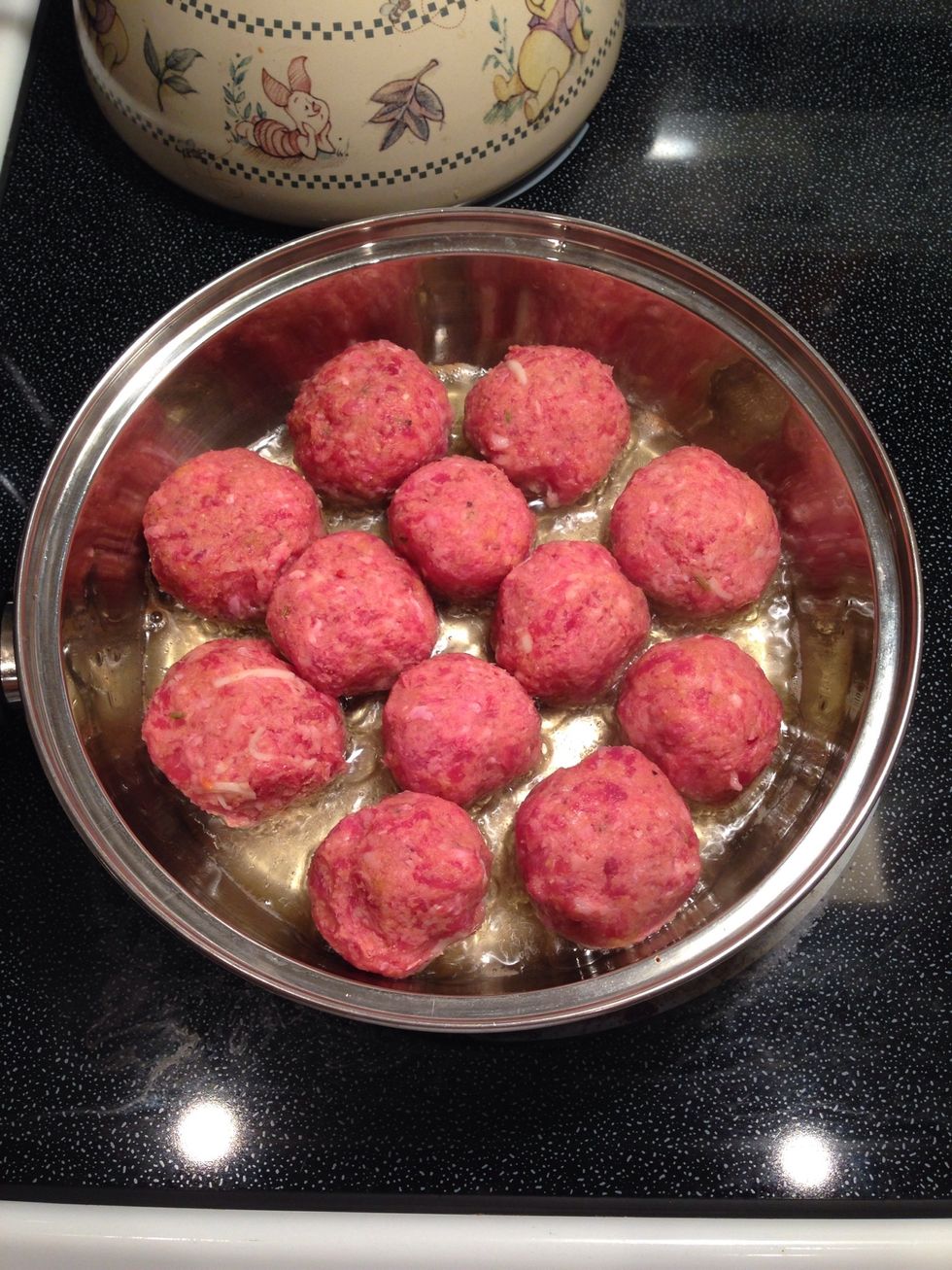 Gently place them in the hot olive oil. Be very careful because the oil is very hot and will hurt if it touches your skin.
After about a minute flip them over to the other side.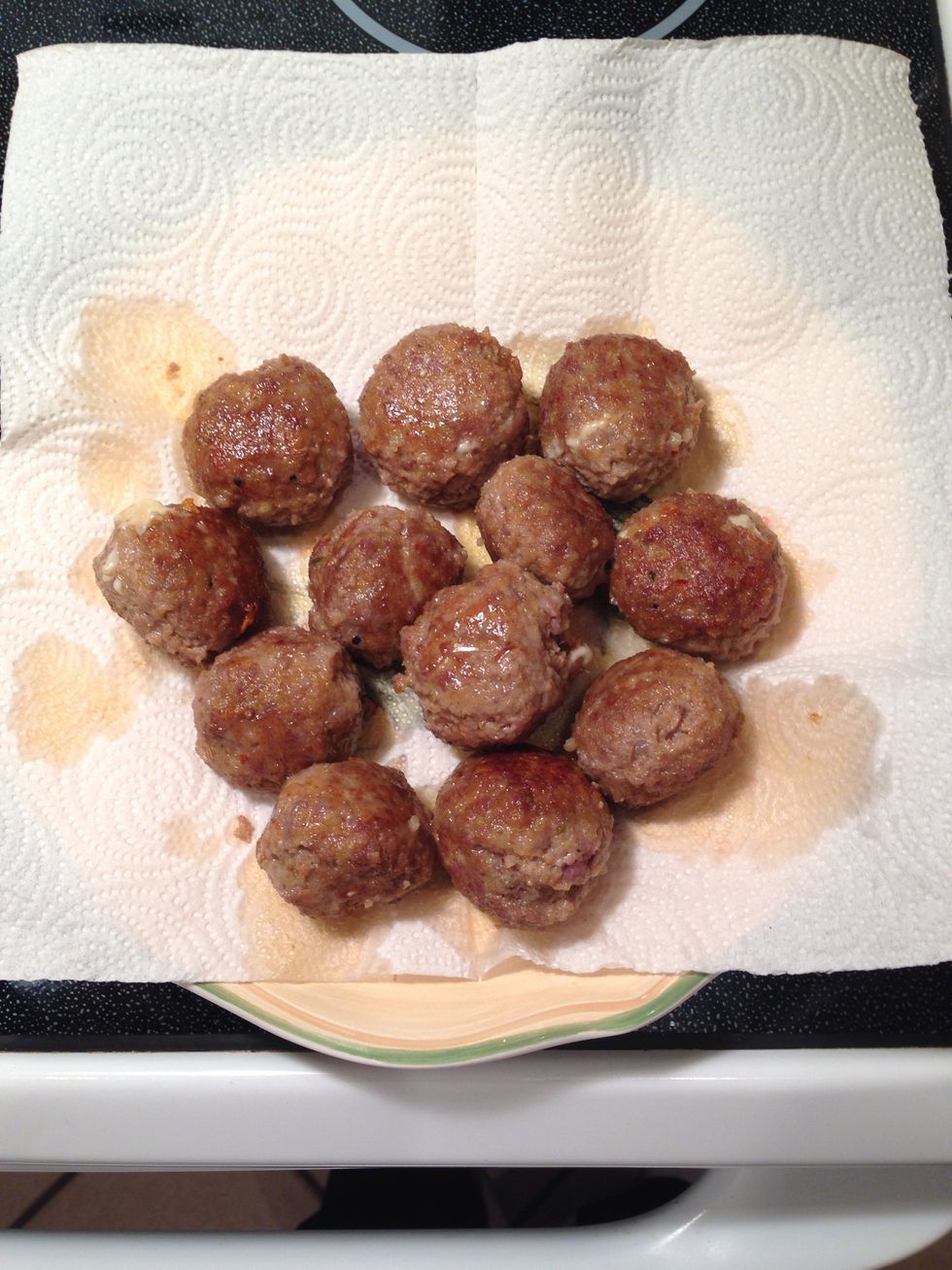 Once both sides are brown remove them from the pan and place them on a plate. At this point they will not be cooked through but we will finish them in a minute.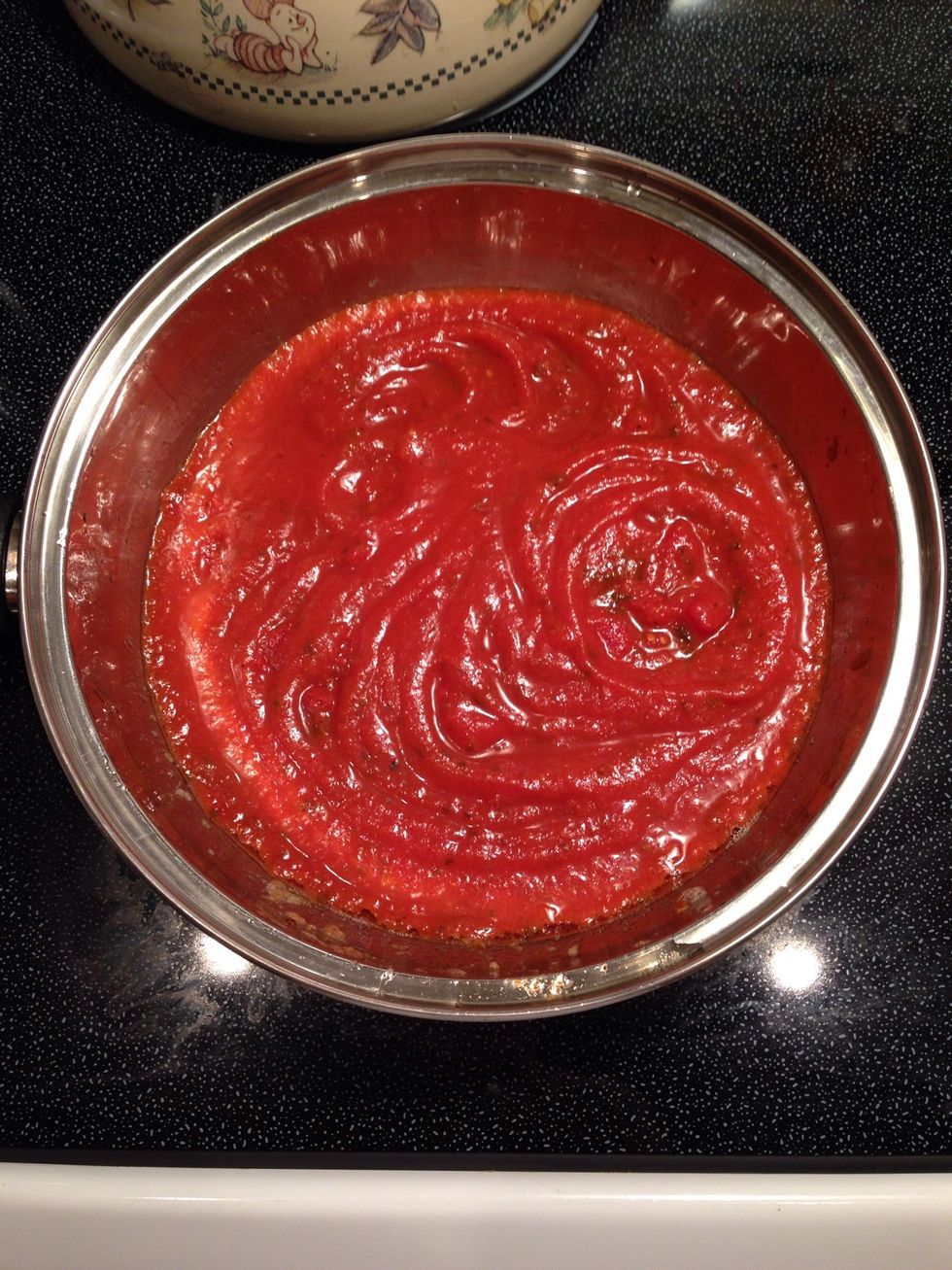 Pour out the olive oil (I use an empty pop can to pour it in to) and pour in half of the marinara sauce to the pan.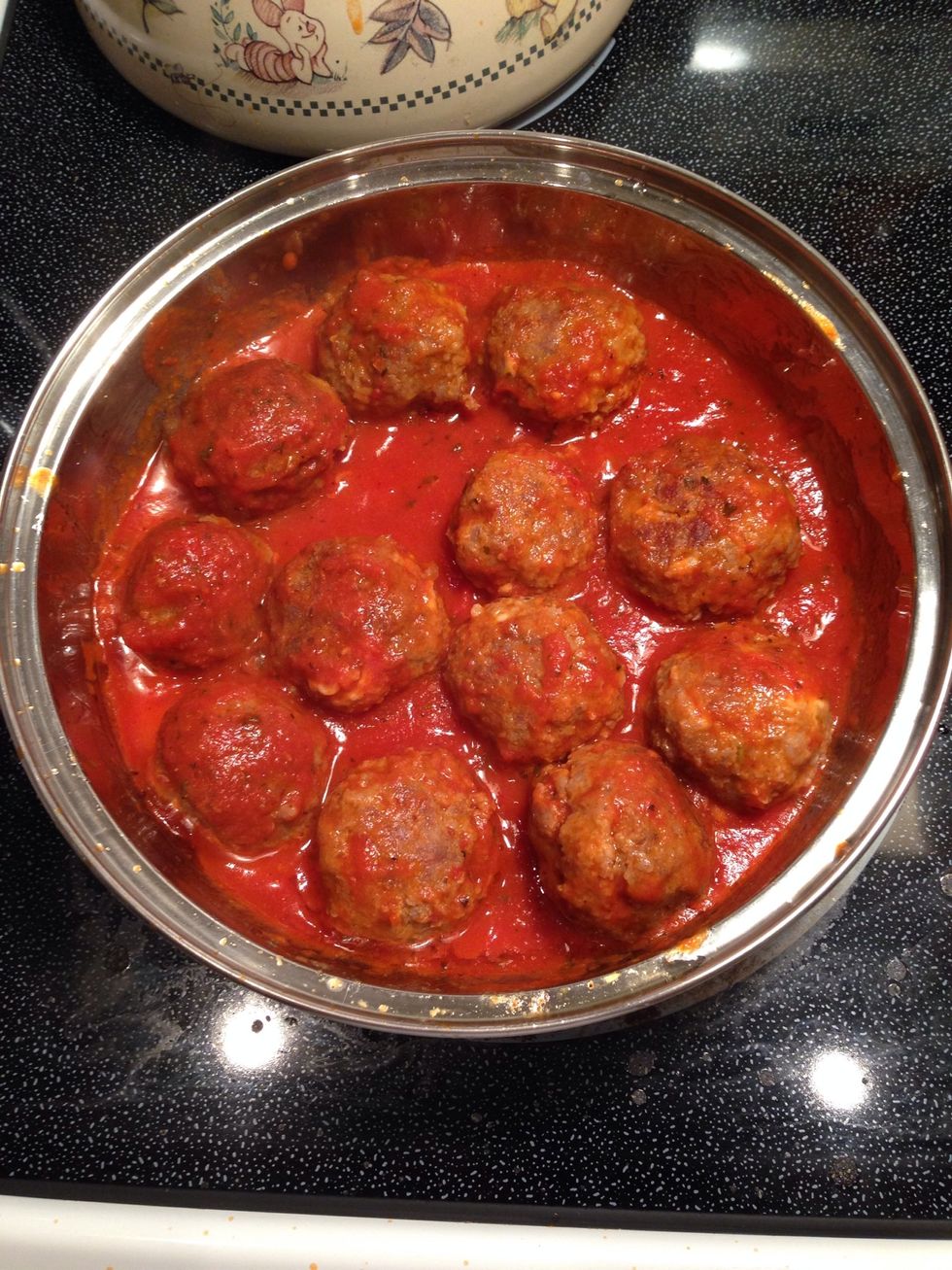 Add your meatballs back in and set your timer for 30 minutes.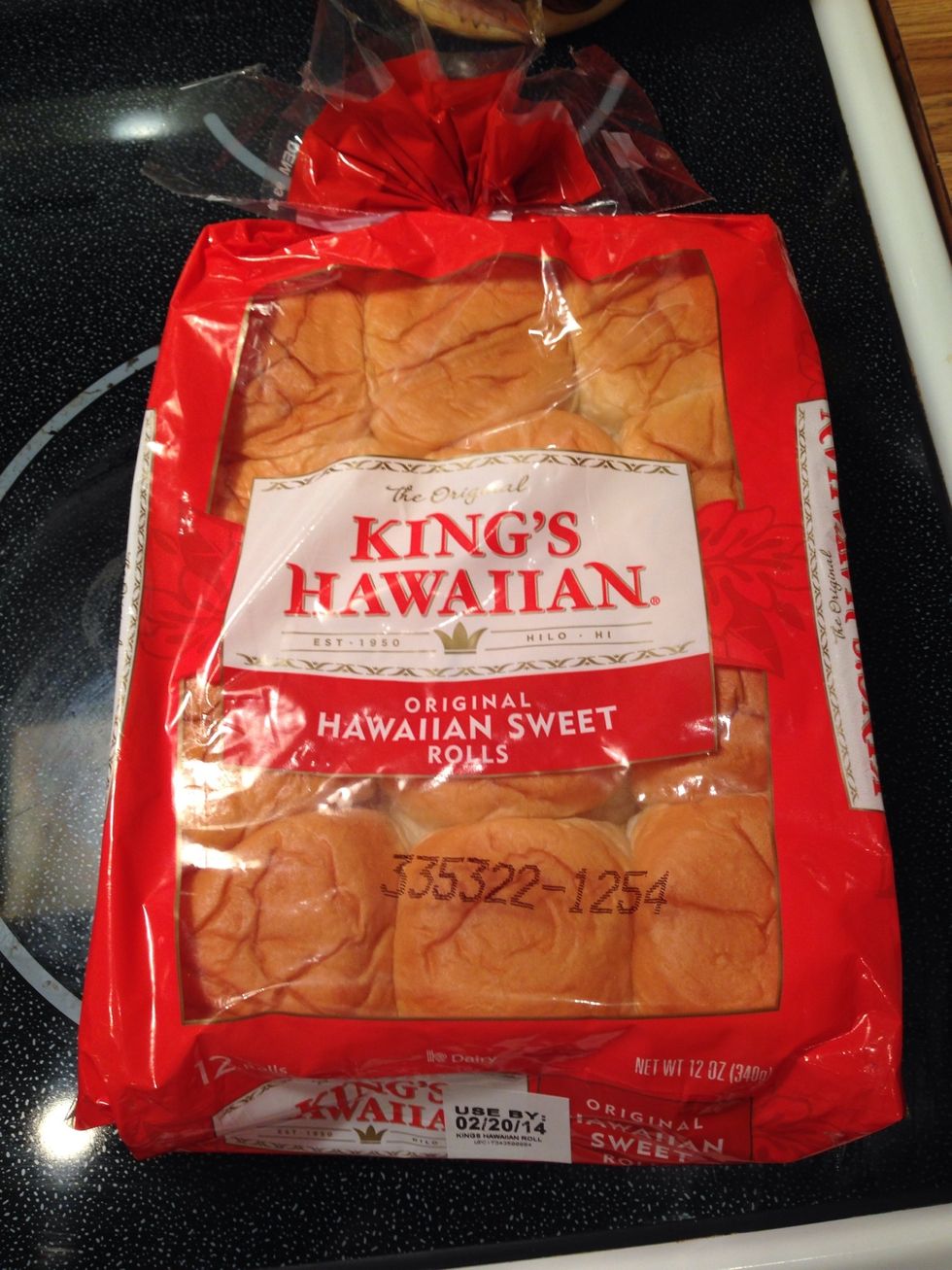 I like the Hawaiian rolls but you can use any rolls that you like.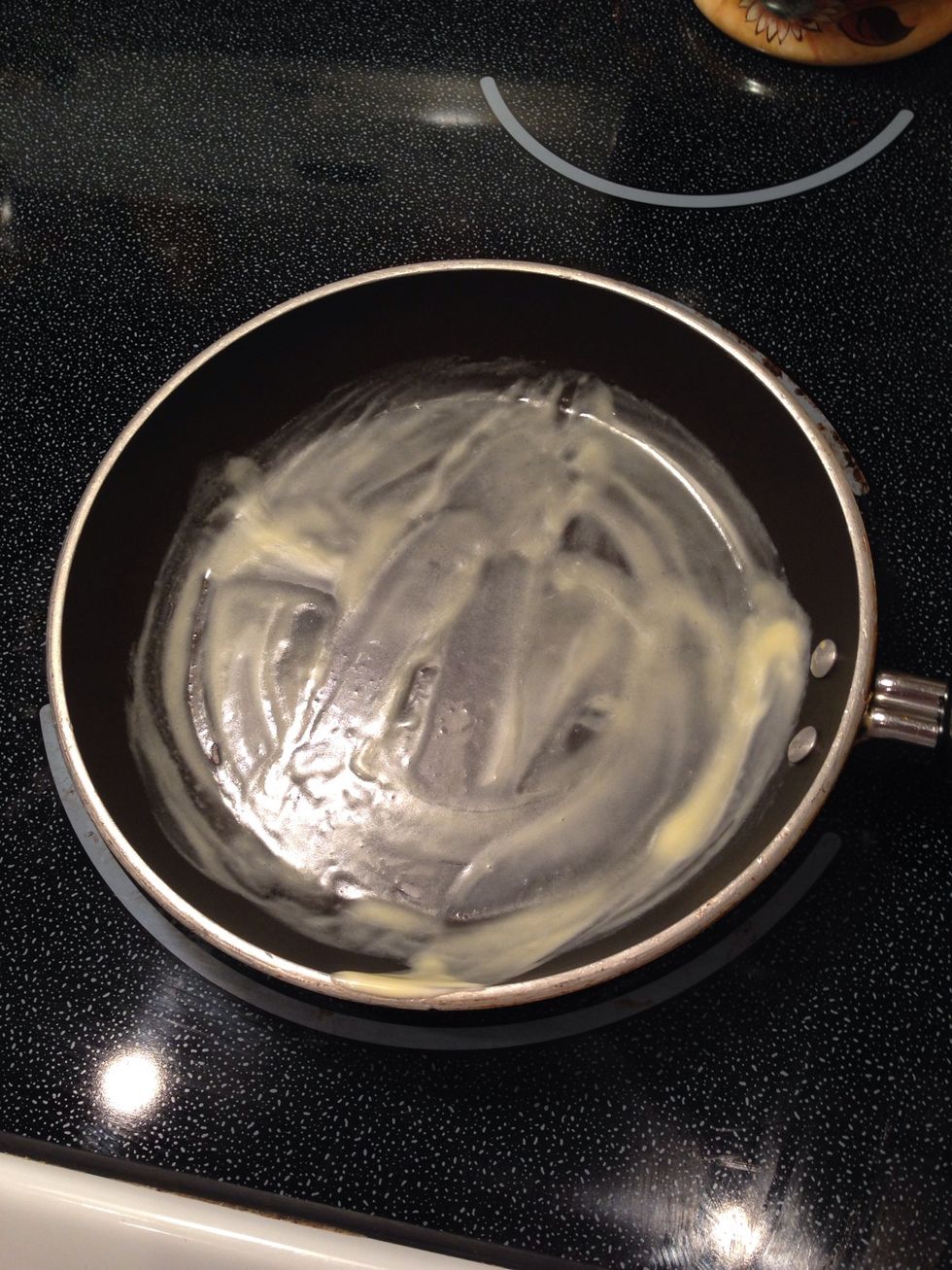 Add a dollop of butter to another pan and let it melt on medium low.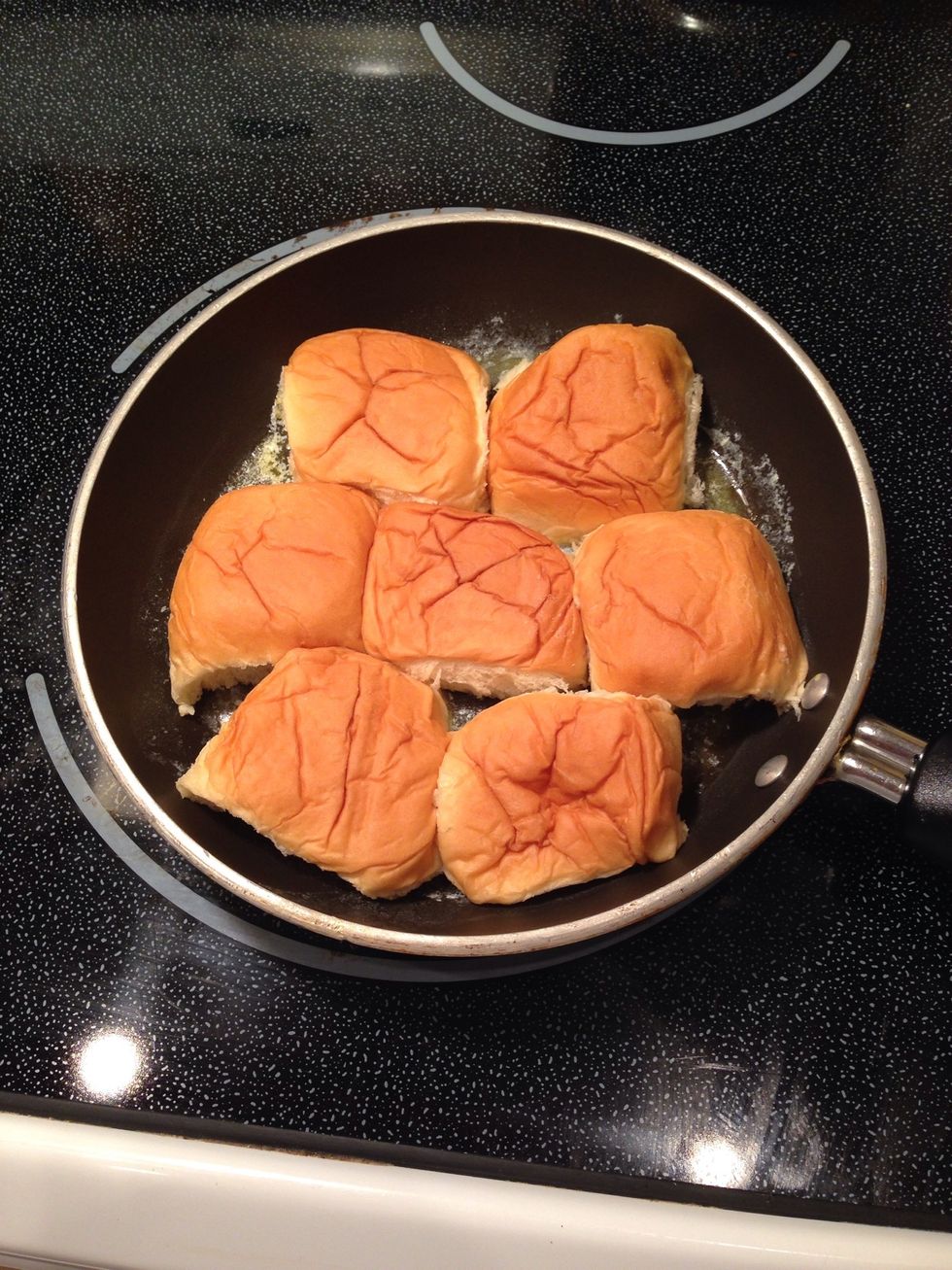 Cut your rolls in half and put the tops in the butter pan.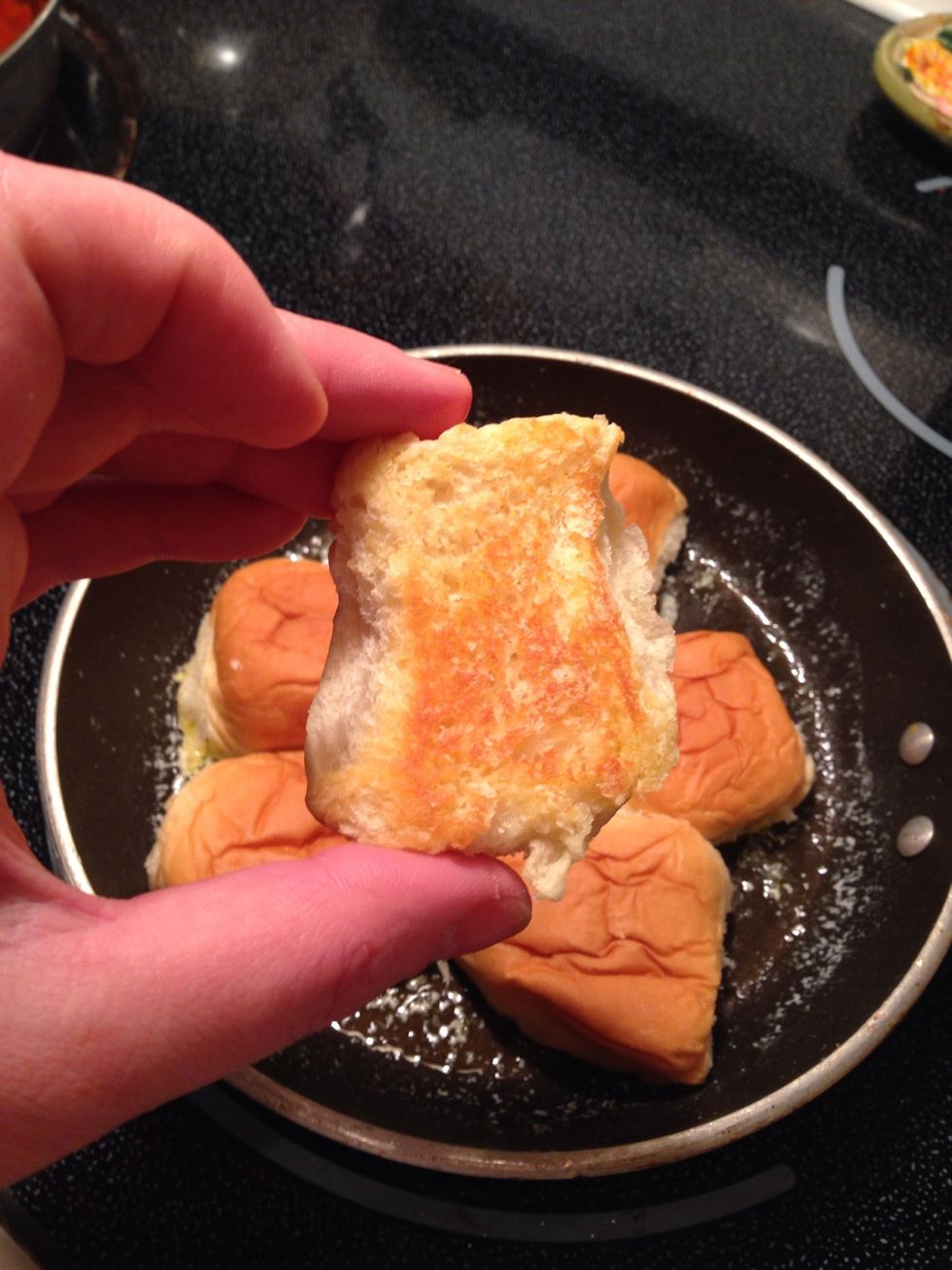 Remove them when they are toasty brown.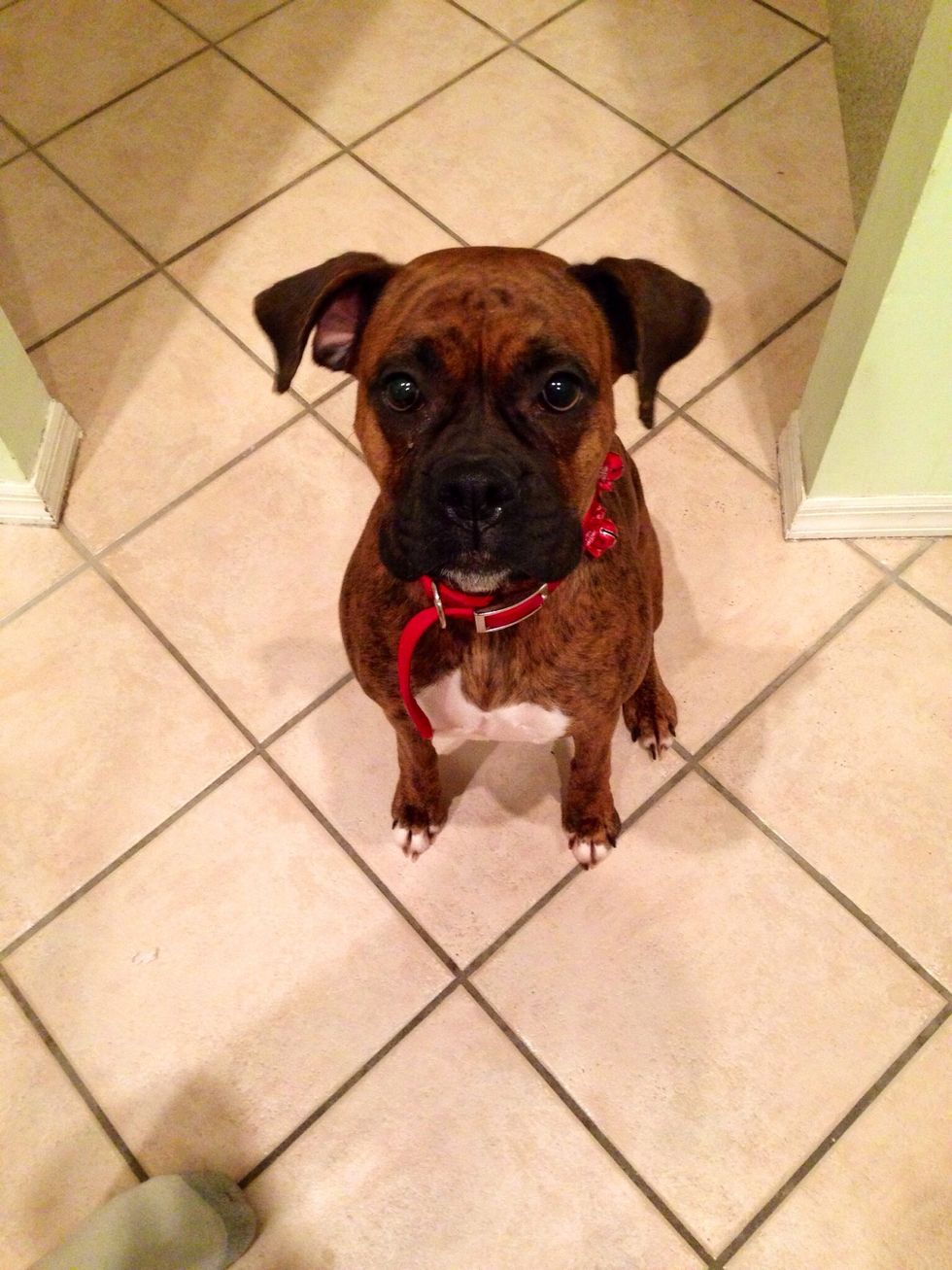 Wait patiently for your meatballs to finish cooking, turning them over in the sauce every once in a while.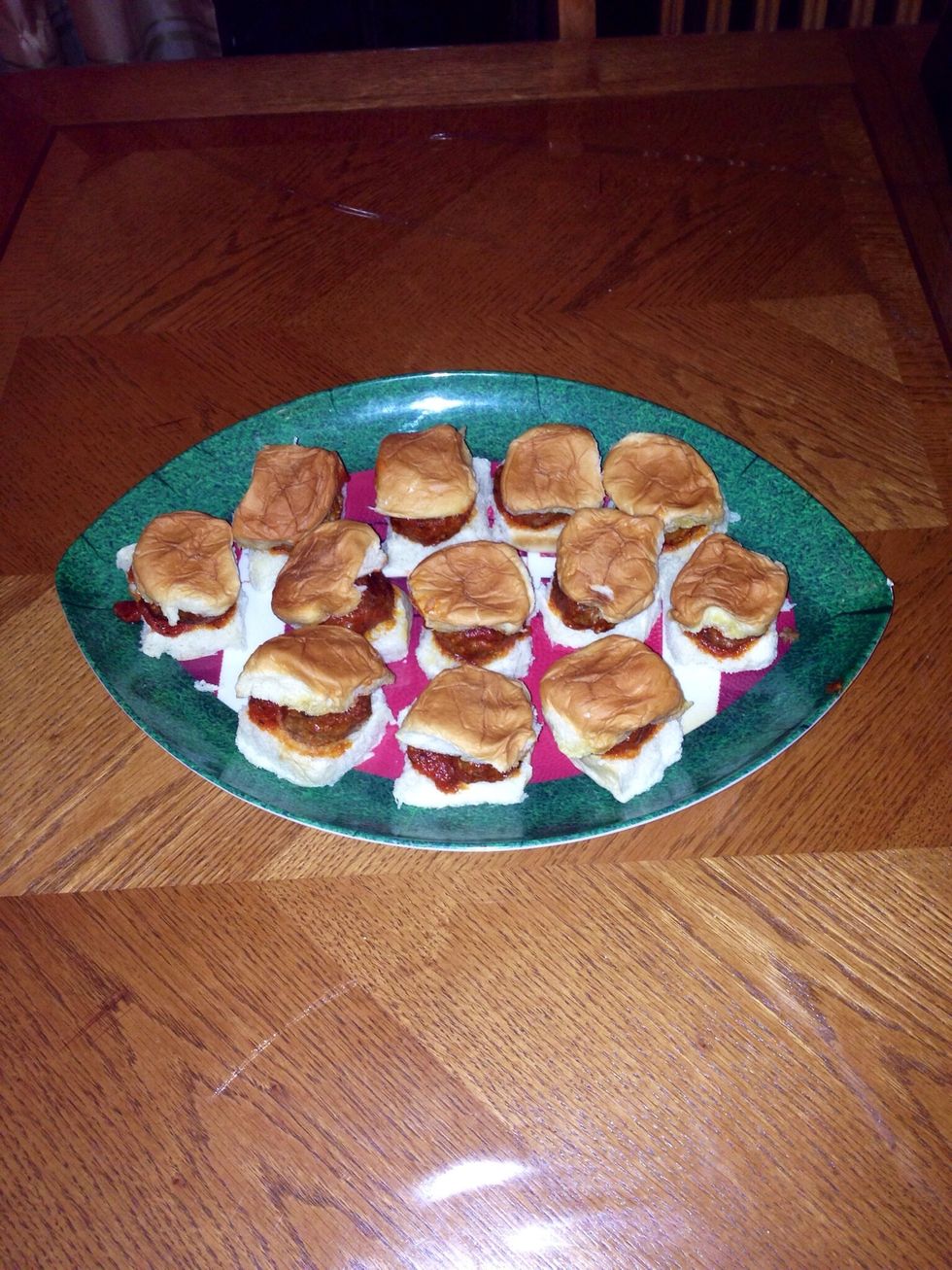 Once the 30 minutes are done take them out of the sauce pan and put them on the buns.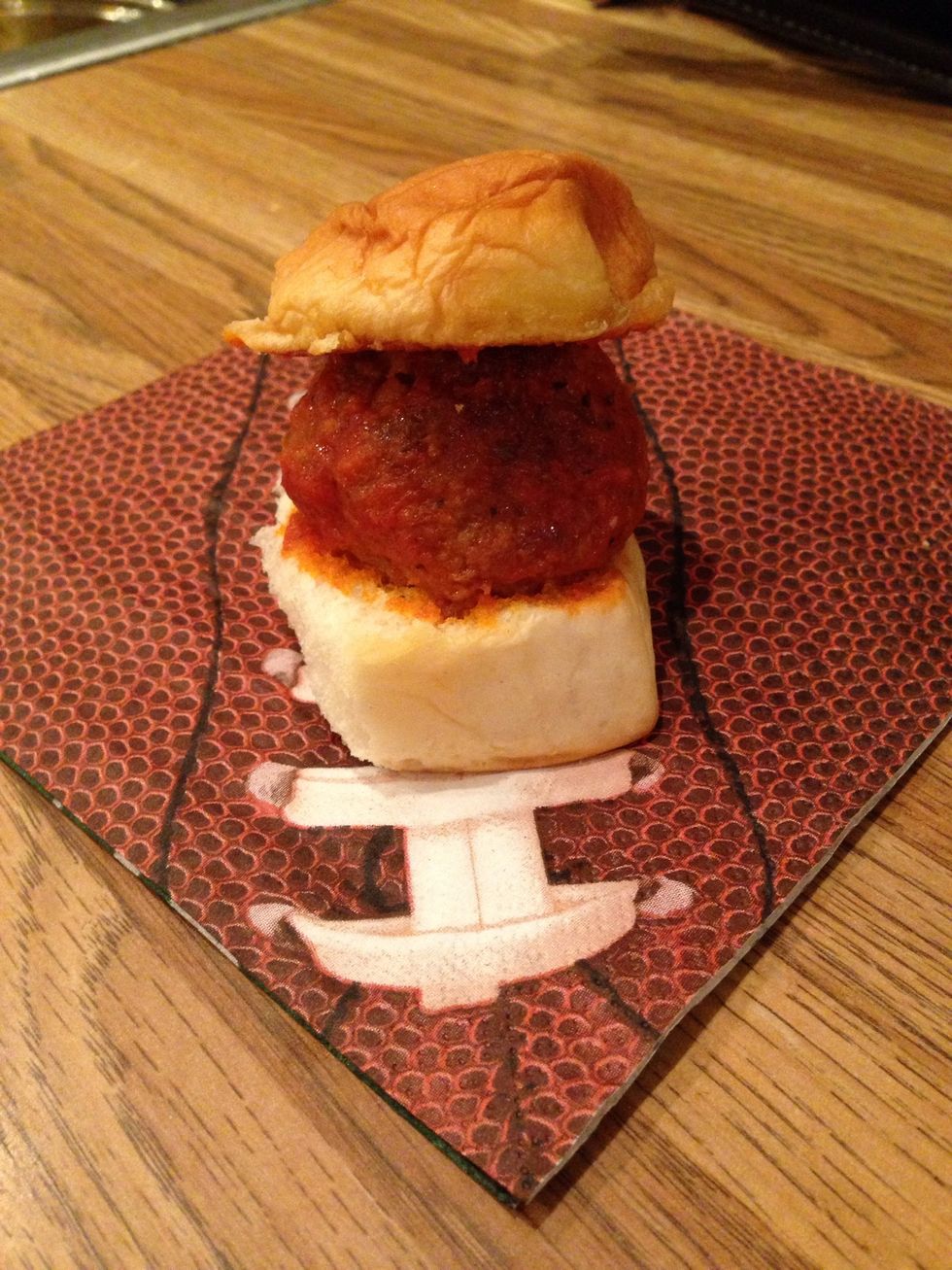 One big tasty meatball slider ready to eat, enjoy!
Olive oil (enough to coat the bottom of your pan)
1/2 lb ground beef
1/2 lb Jimmy Dean Italian pork sausage
1/2 cup of breadcrumbs
1 egg
Salt and pepper to taste
Mozzarella cheese shredded
1/2 jar of marinara sauce (jar or homemade)
Dab of butter
King's Hawaiian sweet rolls