I originally saw a video on how to do this and decided to give it a go. We decided to tweak it for convenience. The fun of recipes like this is making it your own.
Prep your fillings. It'll make everything go by so much more quickly once you begin. Cut everything into long thing strips about 1/4-1/2inch thick. Preheat the oven to 350f.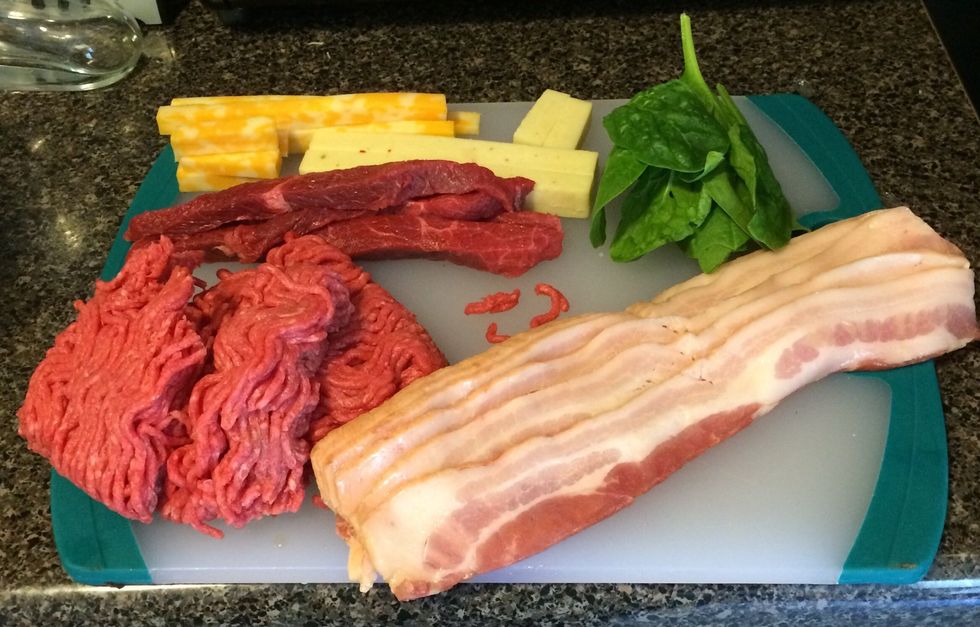 Our main players. Good quality thick cut bacon. I wouldn't go with anything less than 80/20 beef. In the end the cheese melted and next time I would use string cheese as it doesn't melt away so much.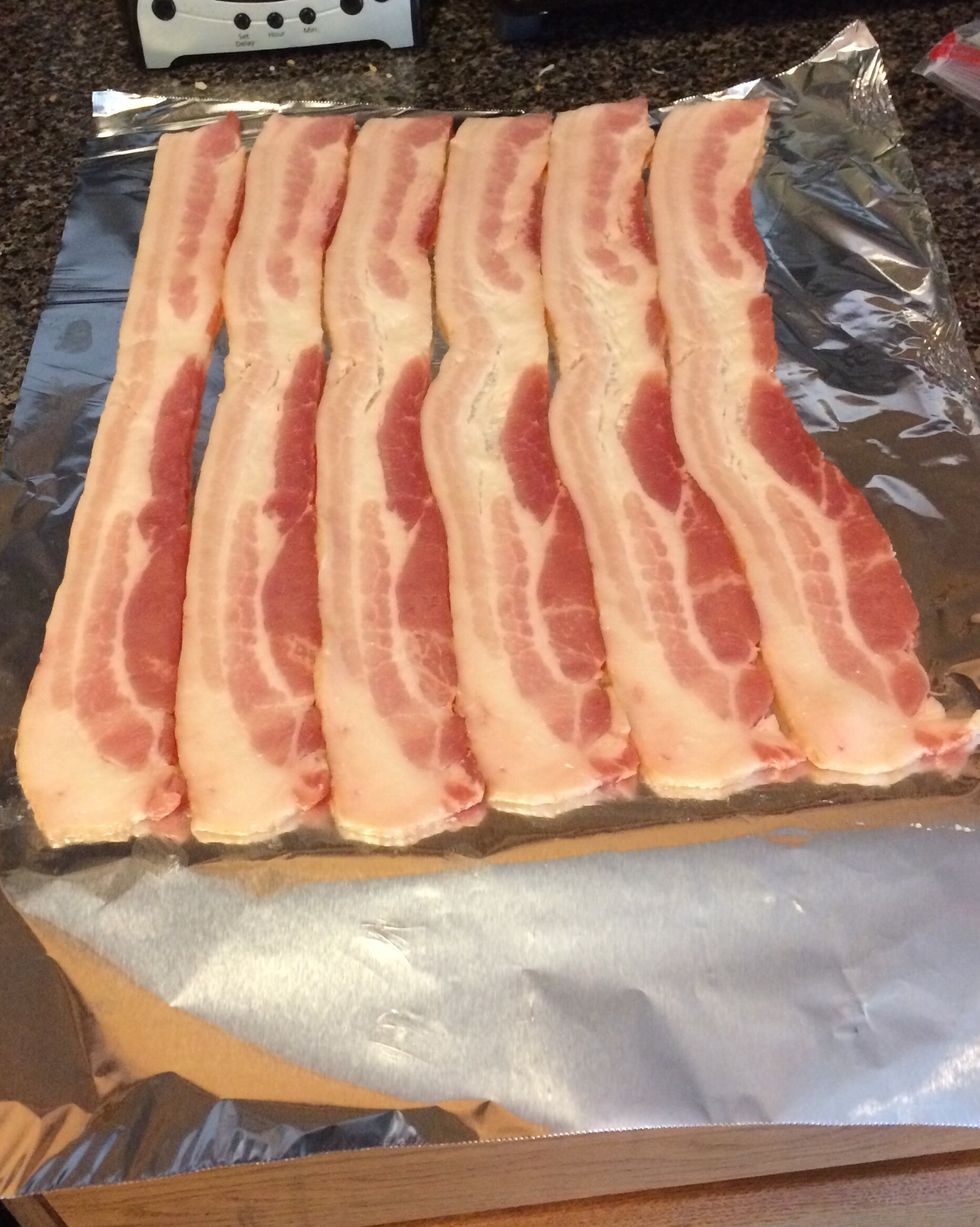 On your sushi mat or tin foil, Lay out 6-8 strips of bacon. Try to spread it out so you have a nice solid rectangle.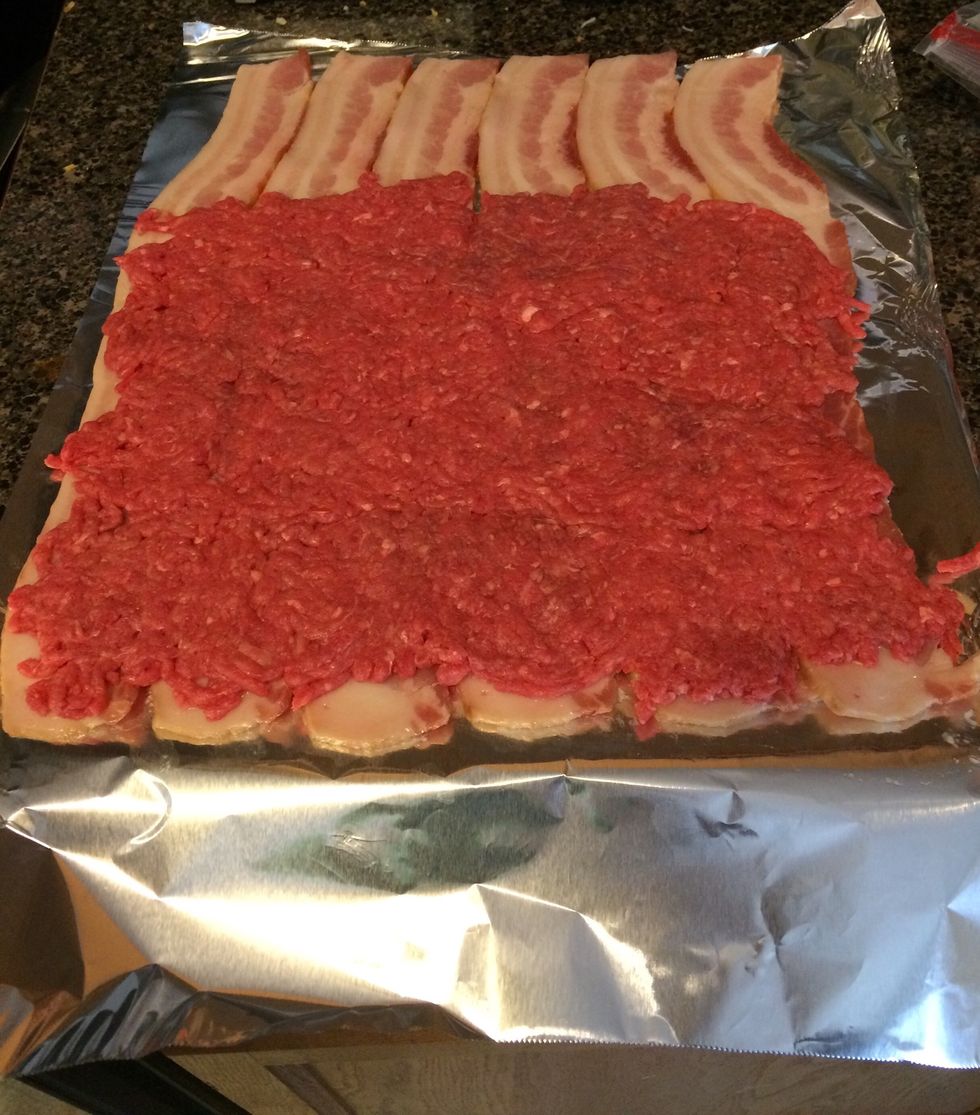 This part is tricky. You need a very thin layer of beef. I laid out strips of it and pressed it down as I went. The thinner the better. Leave about an inch of space uncovered.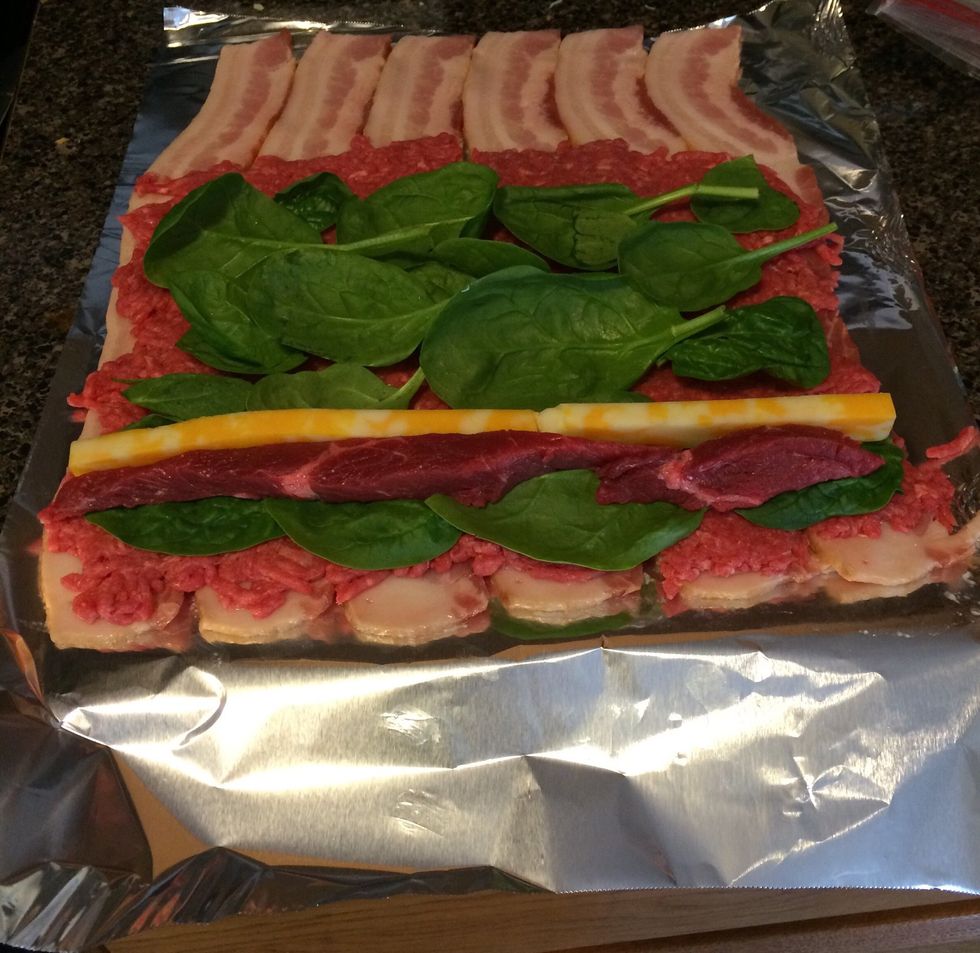 Add your fillings. You can add anything to this such as peppers or onions or whatever you like. We did cheese, steak and spinach! Lay everything, except the spinach, in the bottom two inches.
Taking your 'mat' gently and firmly roll the end of your 'sushi' over itself getting all the fillings into the center. Sorry there's no video :( form it into a tight log.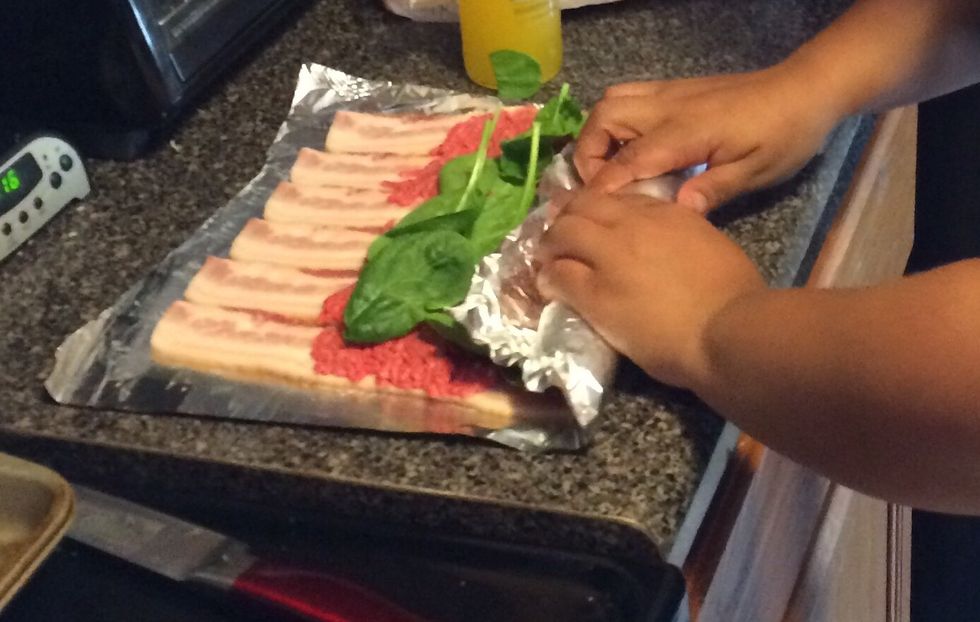 Gently and firmly push it into itself, tucking the ends in.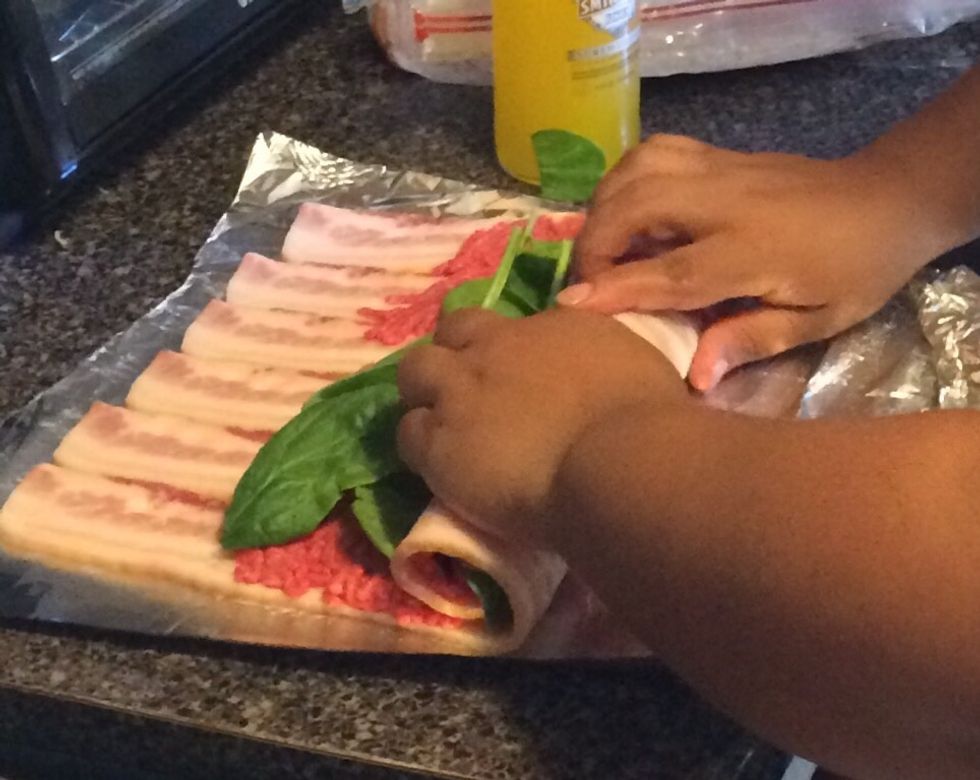 Removed the mat and keep rolling, tightly tucking as you go.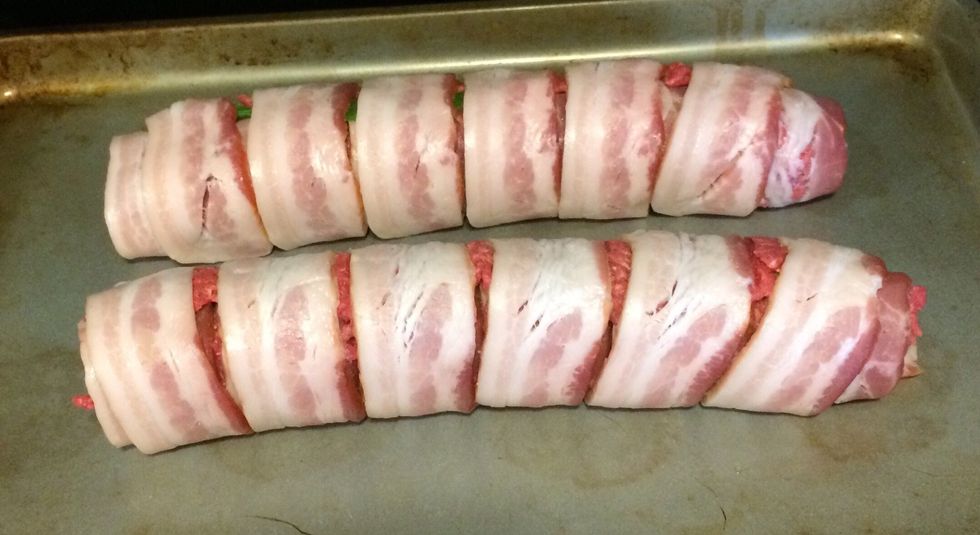 Place on an ungreased pan
Bake 30-45 minutes or until log is firm to the touch and bacon is cooked.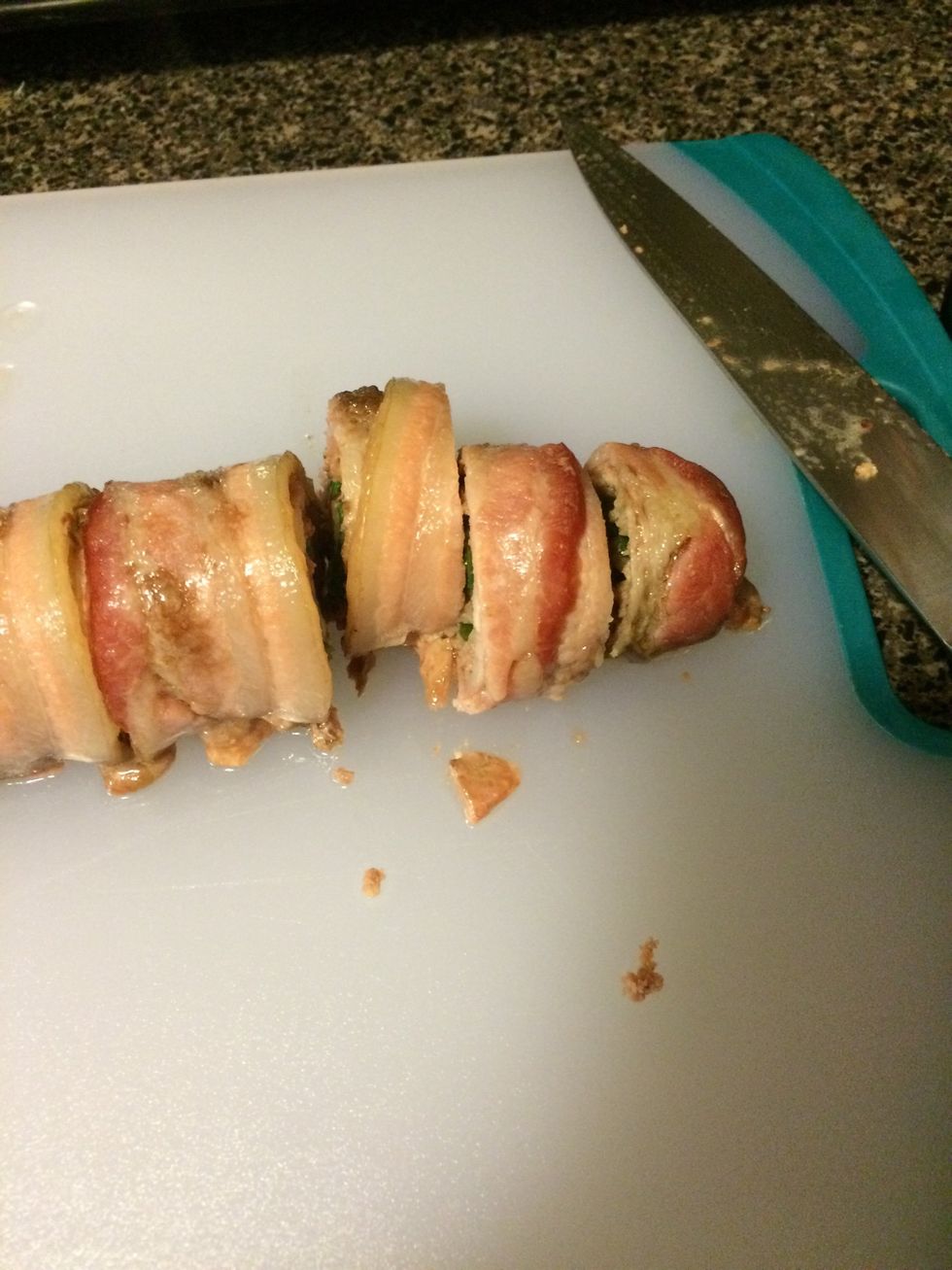 Let rest about 5 minutes and using a VERY sharp knife slice into 6-8 pieces.
Arrange on a plate and enjoy!!
We didn't glaze ours because no one could agree on sauce, but they were just as good without it. We added our own sauces separately.
Here is the original video I saw of how to make meat sushi. http://youtu.be/5gv86vO9zCw
12.0 Strips of Bacon
1.0lb Ground Beef
Sushi Mat/Plastic Wrap/Tin Foil
Optional:
Cheese, spinach, peppers, steak, bbq sauce, onions
Doritos, fried onions, etc
Rane Body Decor
I love finding new ways of doing the same ol' thing. Making things is my passion. \nFollow me for food, crafts and tips on an assortment of things.