Making these fries are about technique! PREP TIME: 35 (ish) Minutes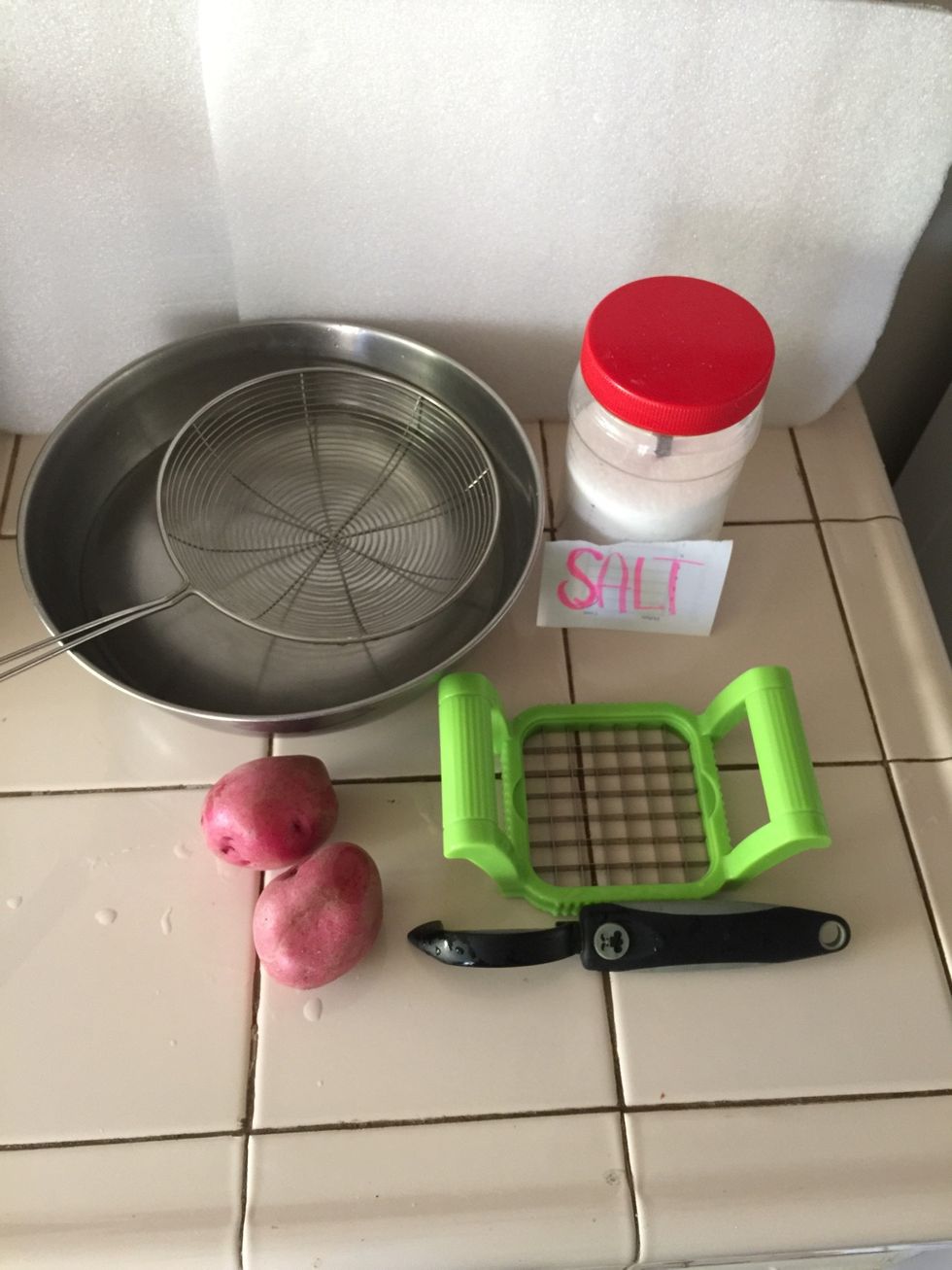 Gather all the supplies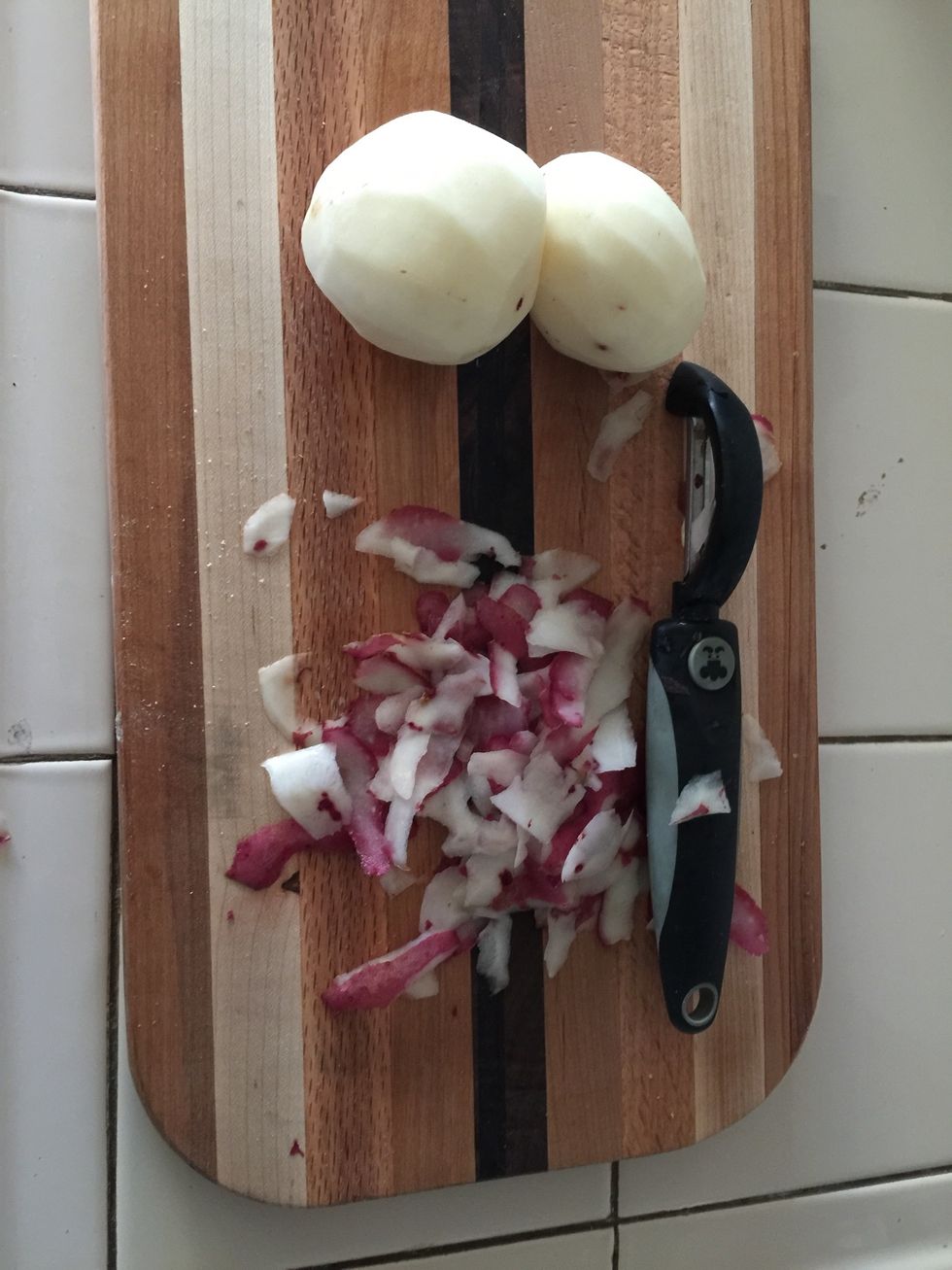 Peel the potato skin and wash potato.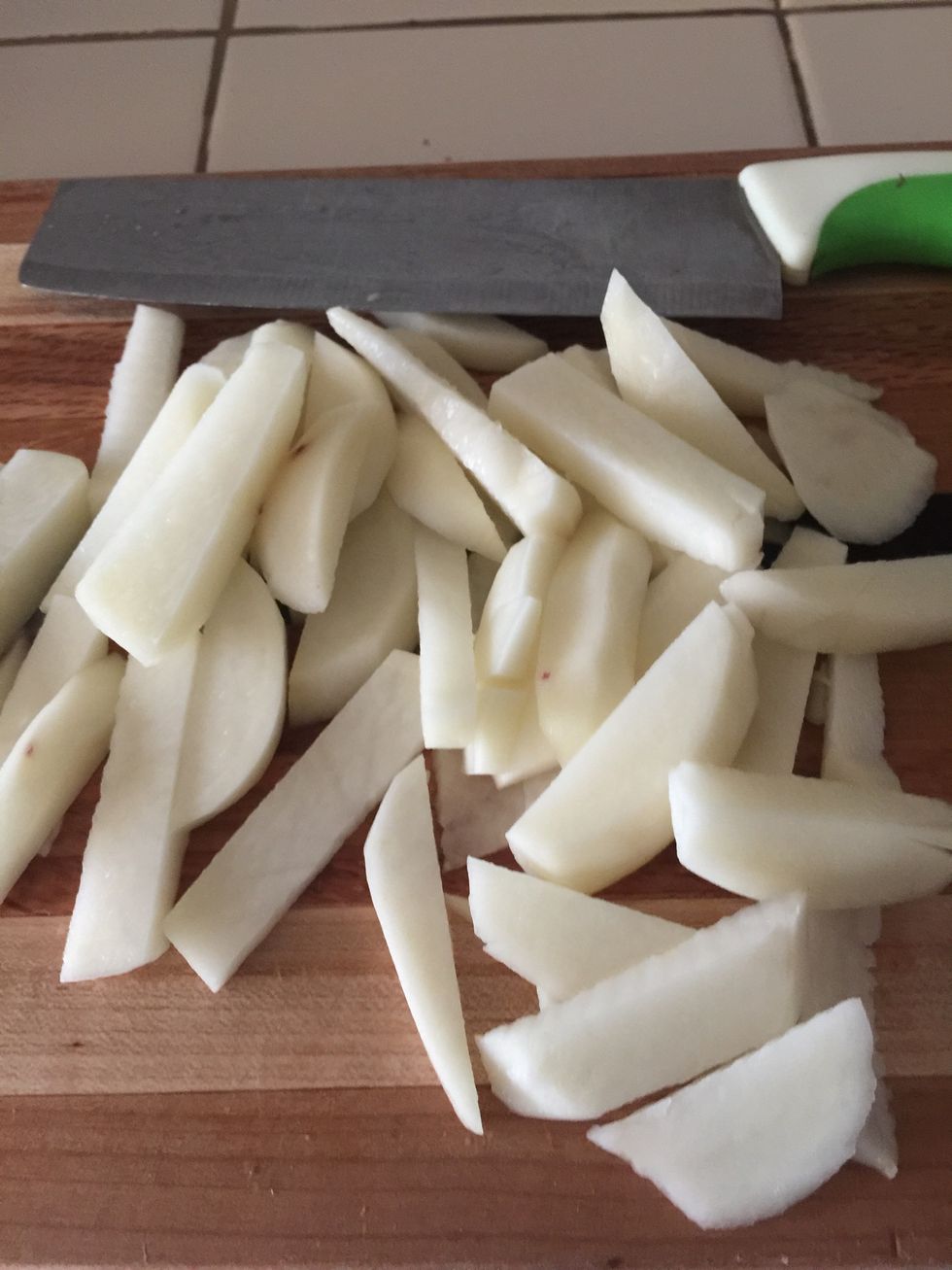 Now cut potato into the shape you want. I just cut them into little rectangle sticks.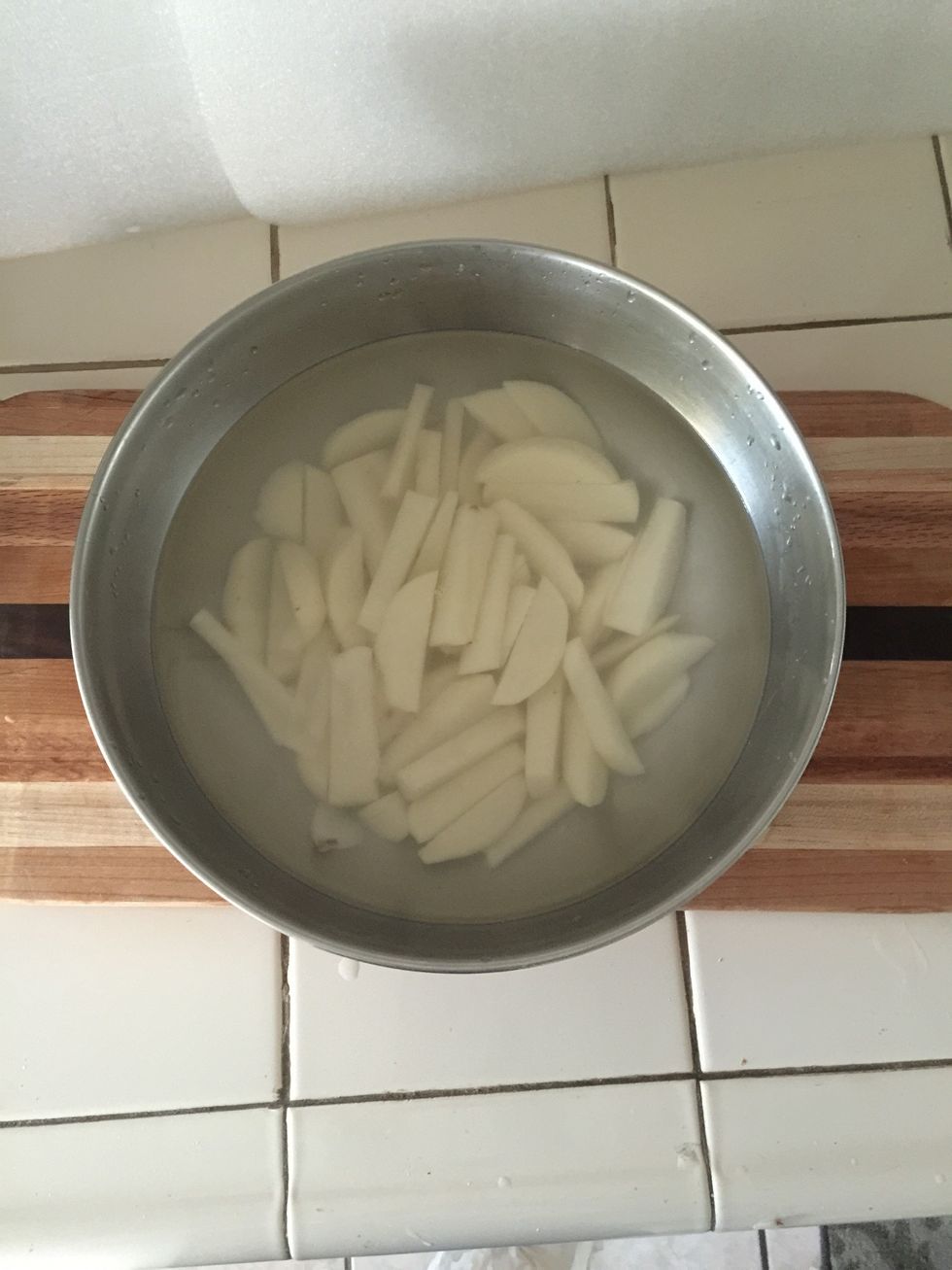 And soak in water for 5 min to get the starch out.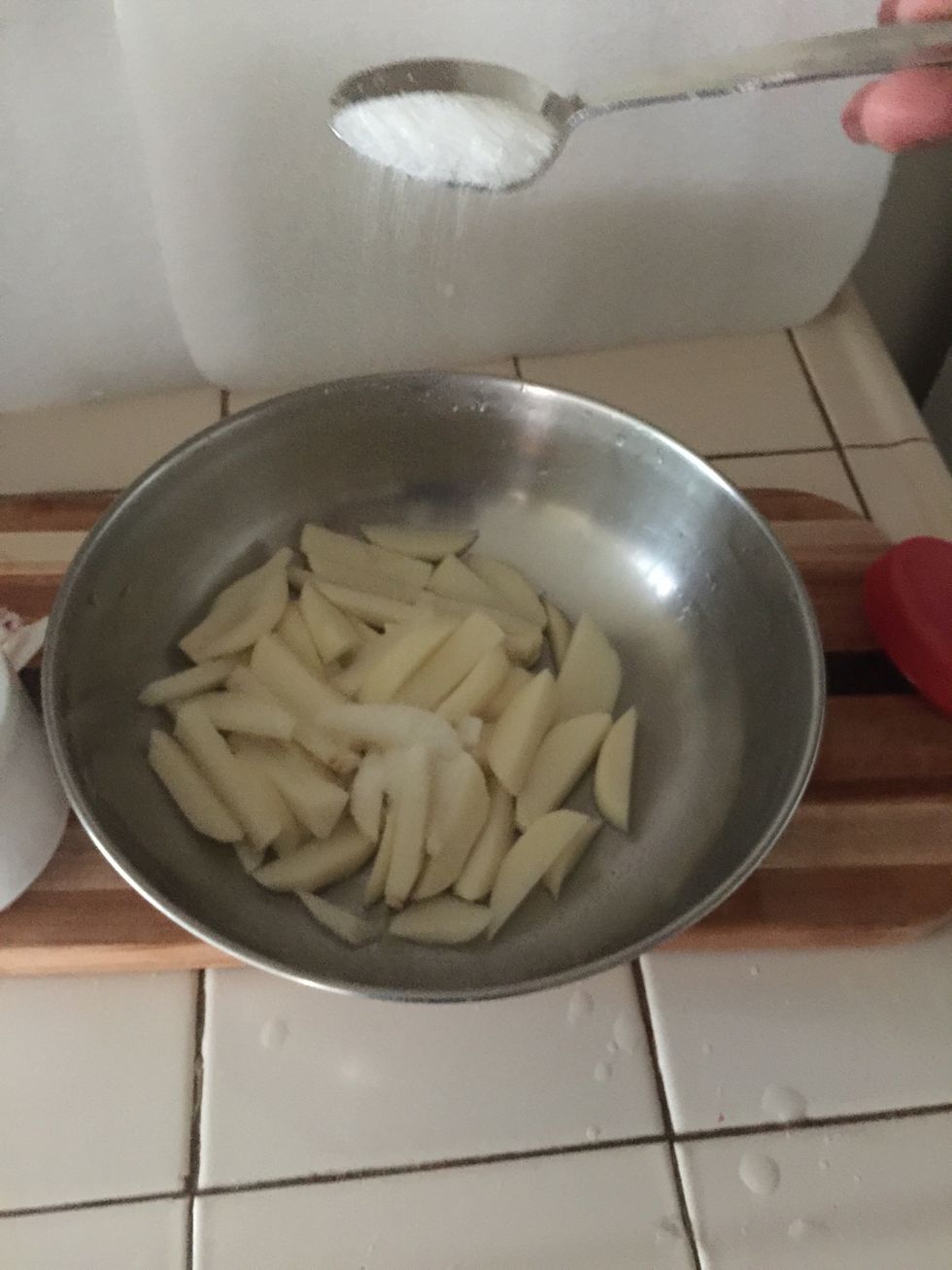 Drain the water and put salt over the potato strips.
Add 3 cups of water to the bowl of potato and the salt.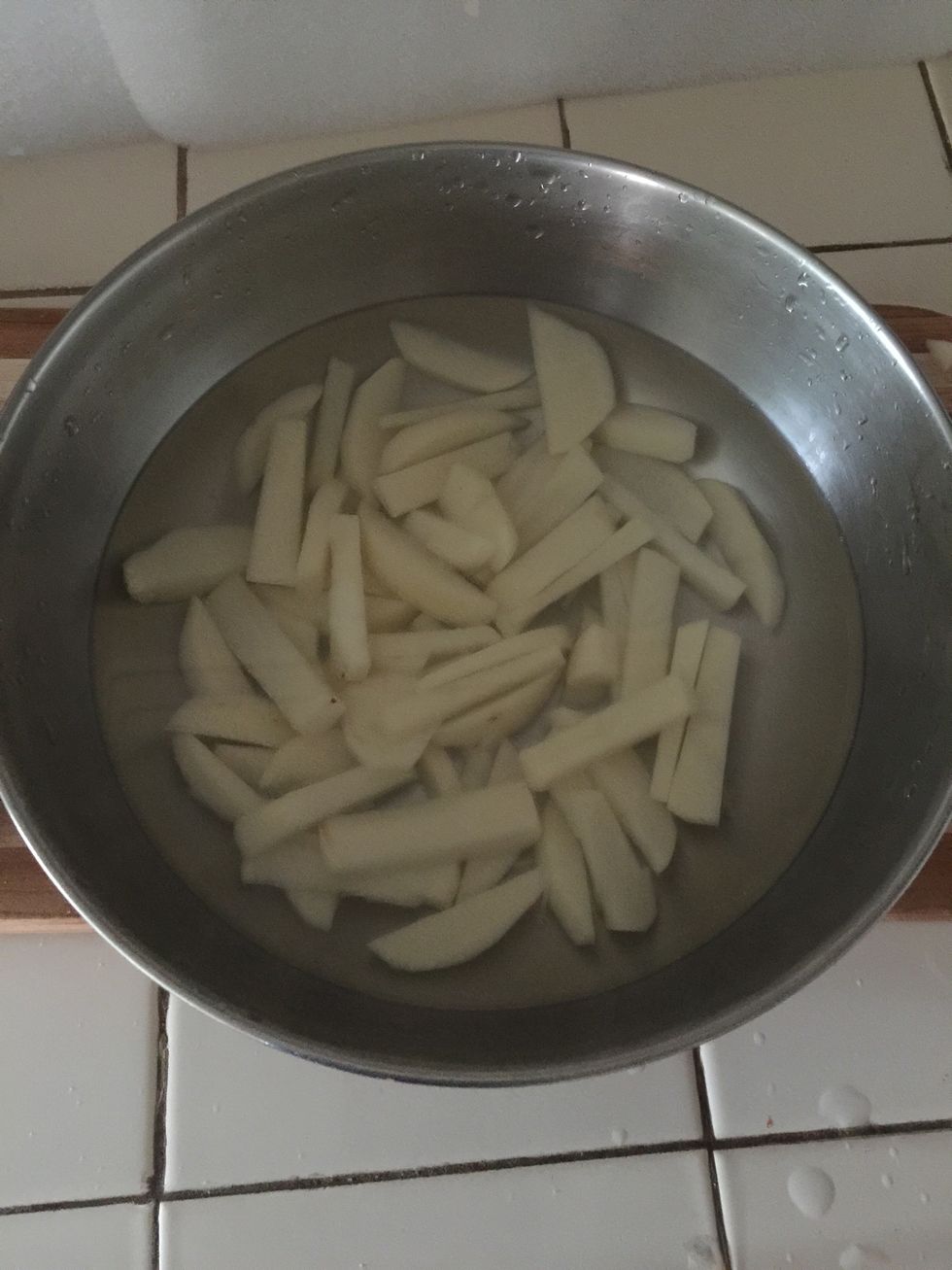 Now let it soak for 10 minutes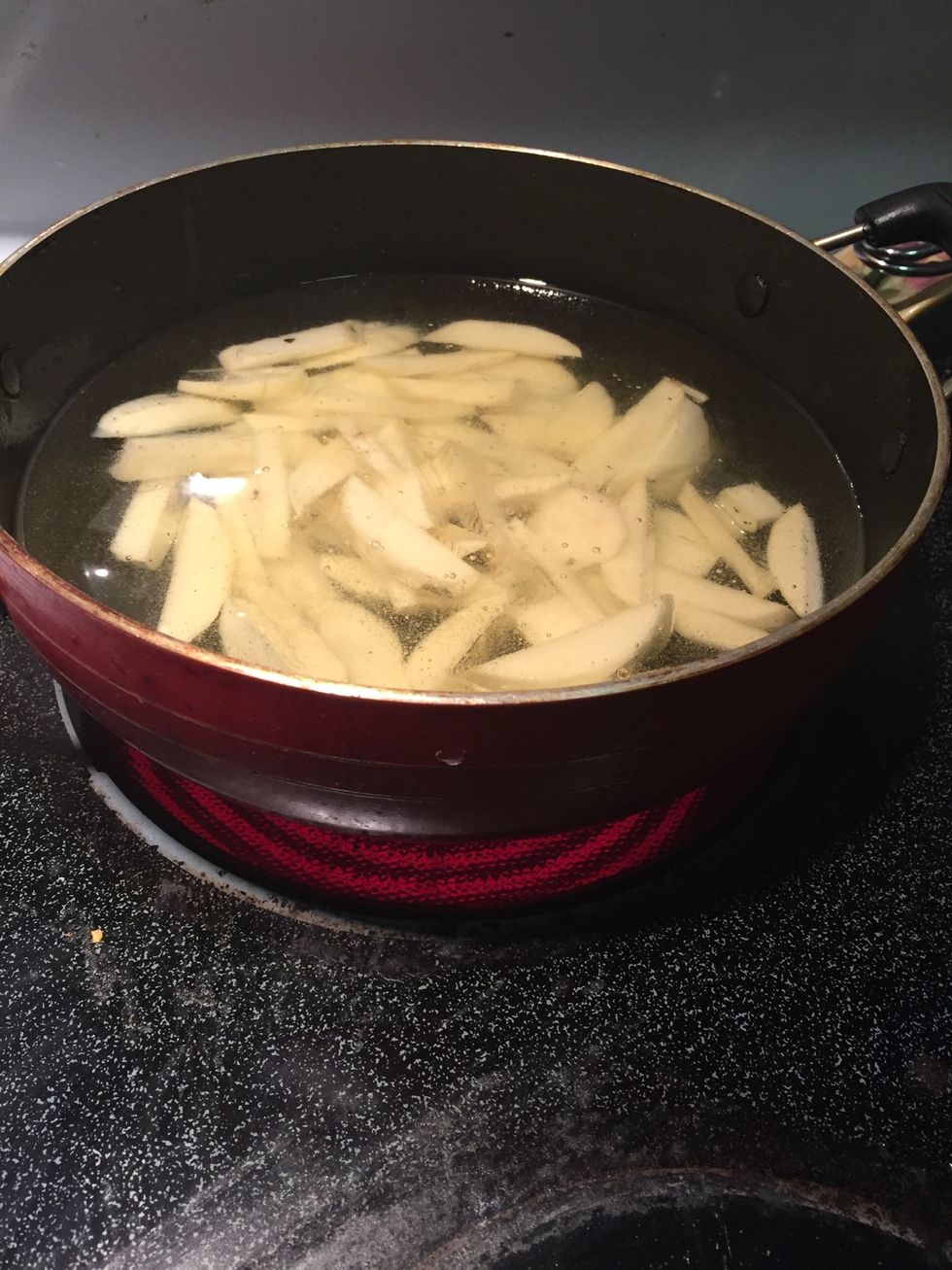 After 10 minutes put the fries in a fry pan and fry for 7 min or until golden brown.
Done! I just added onions at the top. Enjoy!
2 potatos
Salt
Oil for frying