As a kid growing up in an ethnic Hungarian household, mayonnaise was the first thing I learned to make. If you have kids, teach them this one and they will want to be the one to make it every time!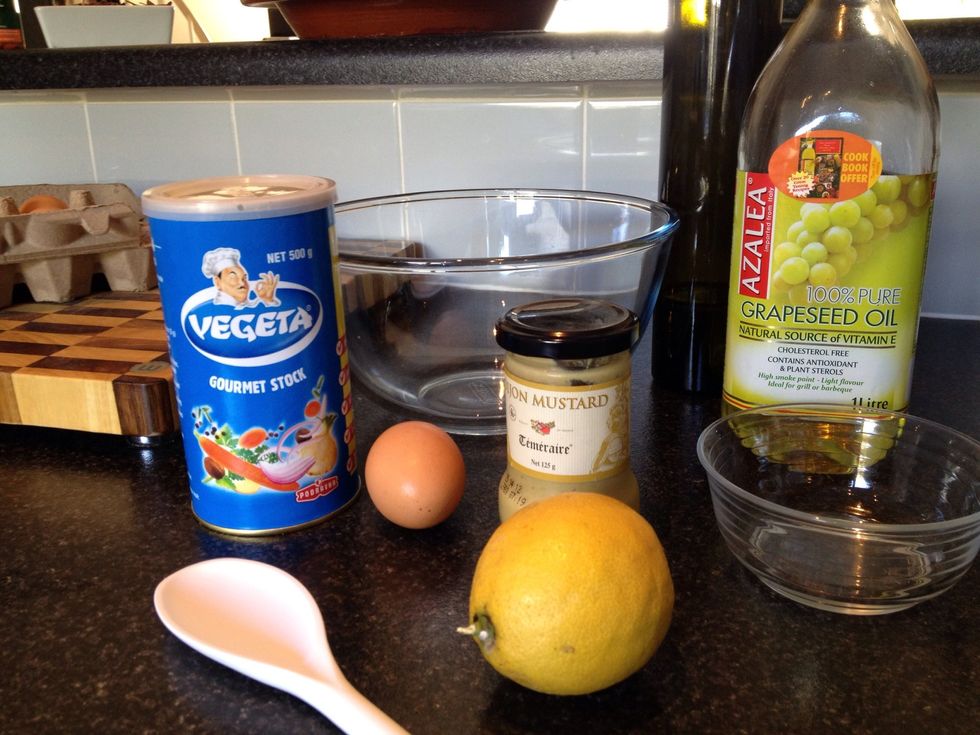 My ingredients and tools. Sour cream is missing from the picture as it was still in the fridge.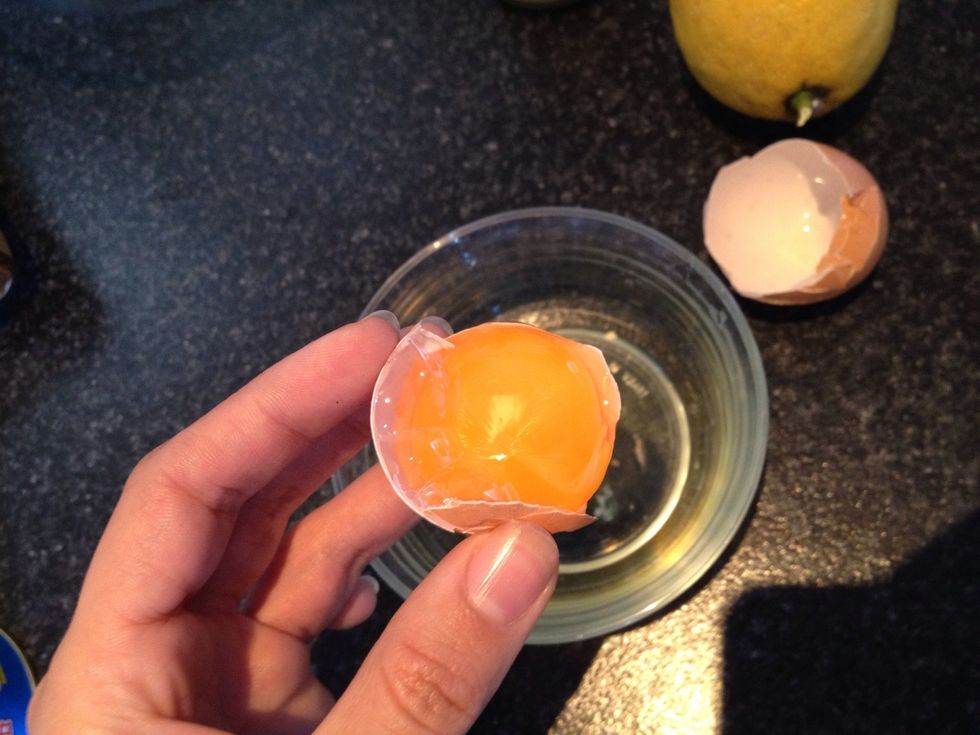 Separate the egg and set aside the white. For this recipe we only use the yolk. You could also use cooked yolk or a combination of cooked and raw yolks.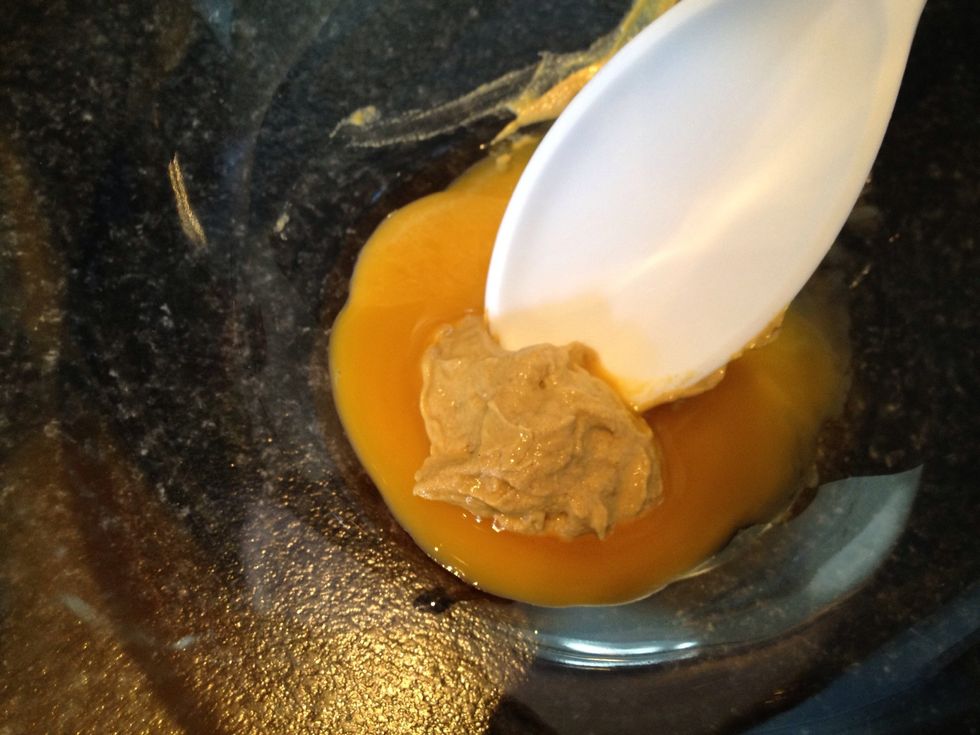 Add your tablespoon of mustard. I'm using Dijon mustard here but sometimes I use mild American mustard. Any smooth mustard will do. The more mustard you add, the more tangy the end result!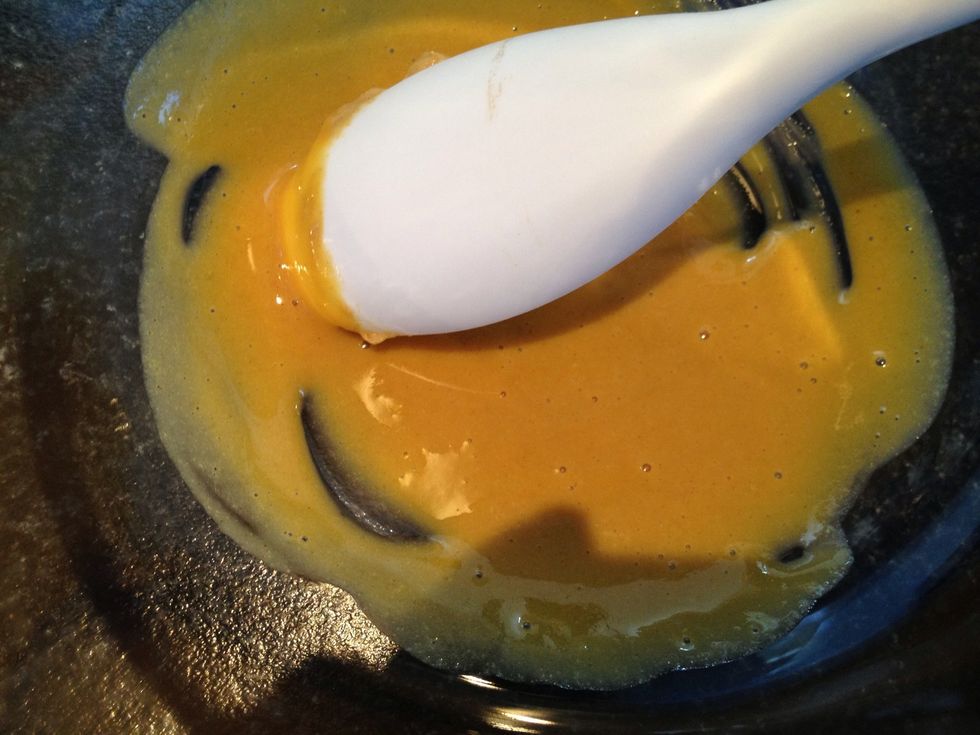 Mix the egg yolk and mustard. It will be watery but smooth. If your liquid isn't smooth, you've let too much egg white get in and this will prevent your mayonnaise from binding.
I use both olive oil and grape seed oil for my mayo. My research tells me they are the healthiest so I always have plenty of each in the kitchen! I find olive oil alone is too heavy in this dish.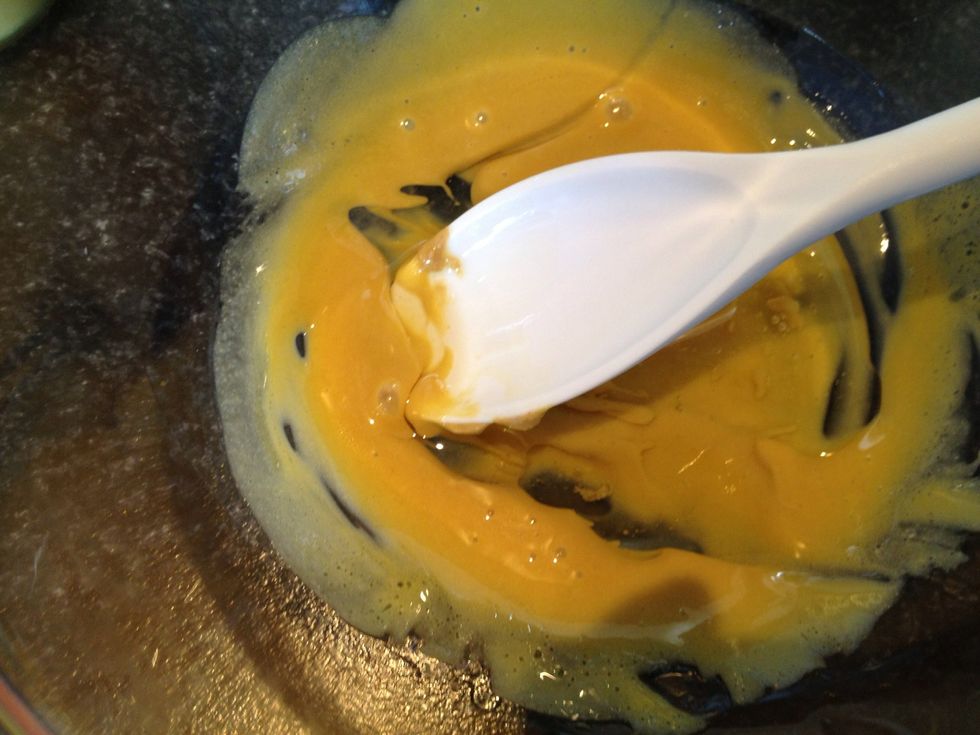 Add your oil, just a little drizzle to start. I start with olive oil because it is heavier and will coagulate better, then switch to grape seed oil.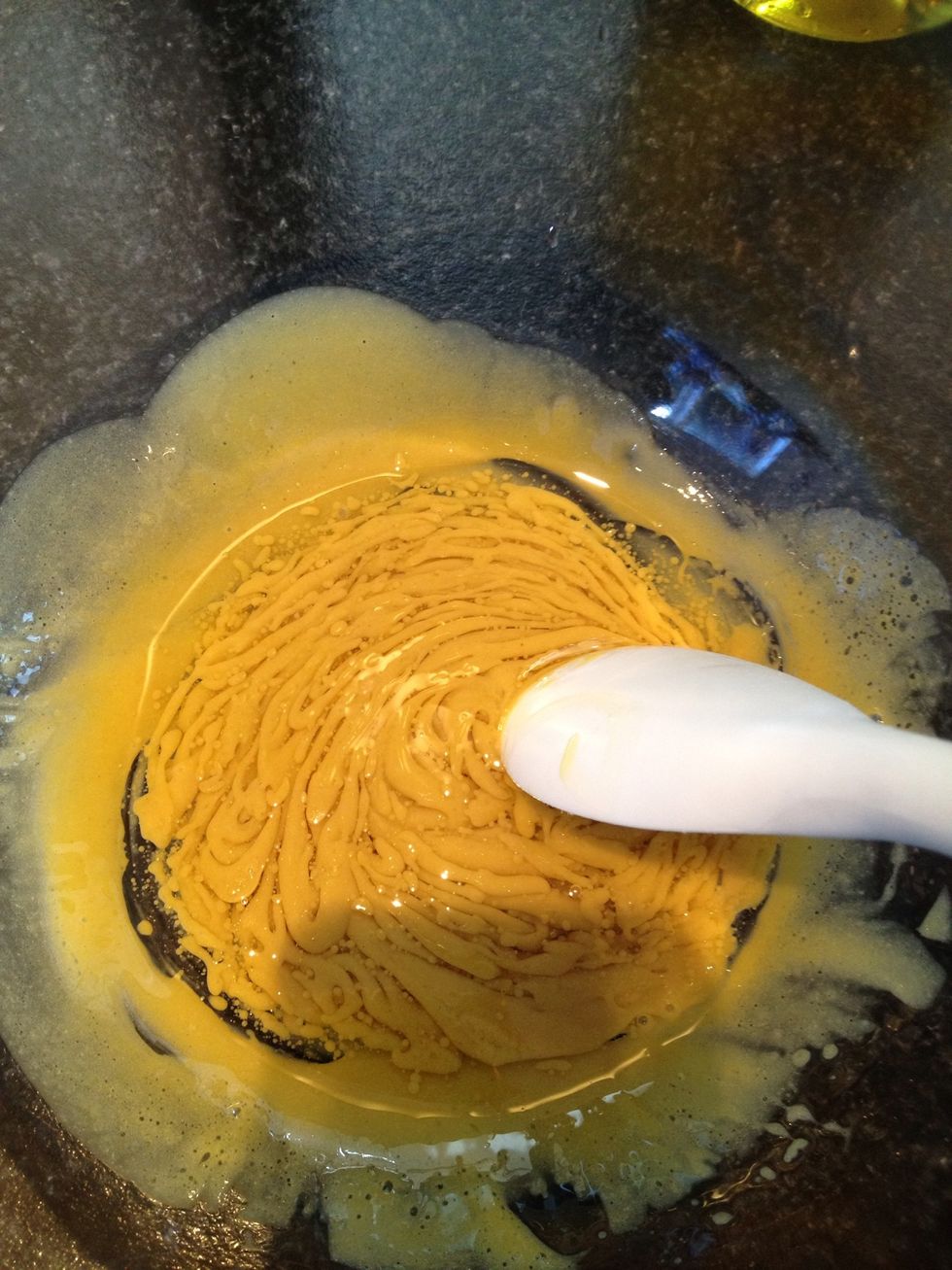 As you start to mix it looks like it's separating, but it coagulates pretty quickly. Keep adding the oil in small amounts, continually stirring. It's fun to watch the chemical reactions!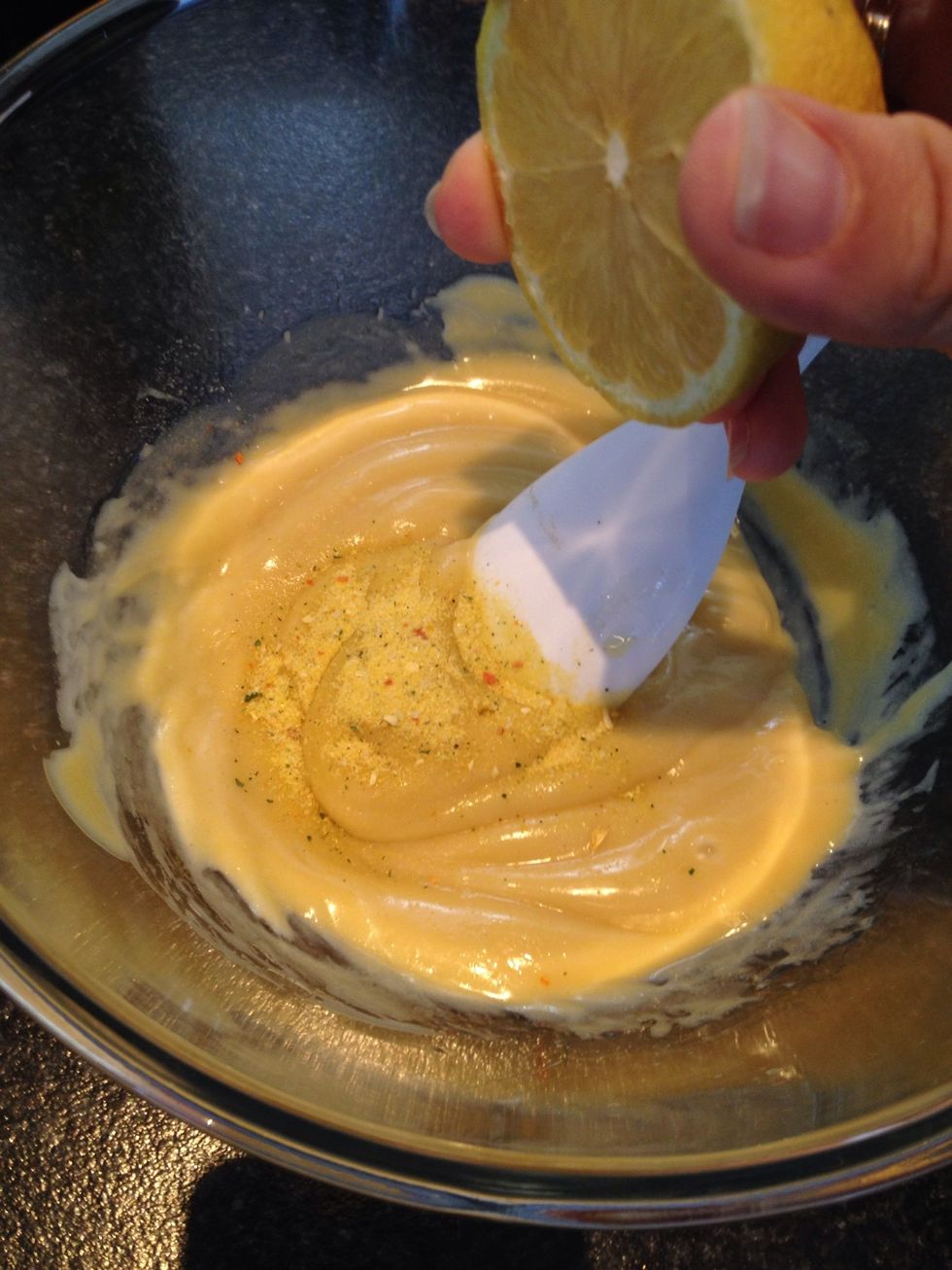 Now add your seasoning and lemon juice. Try not to let the lemon seeds fall in or you'll have to pick them out with a spoon (which you must then lick because it's yummy!). Stir.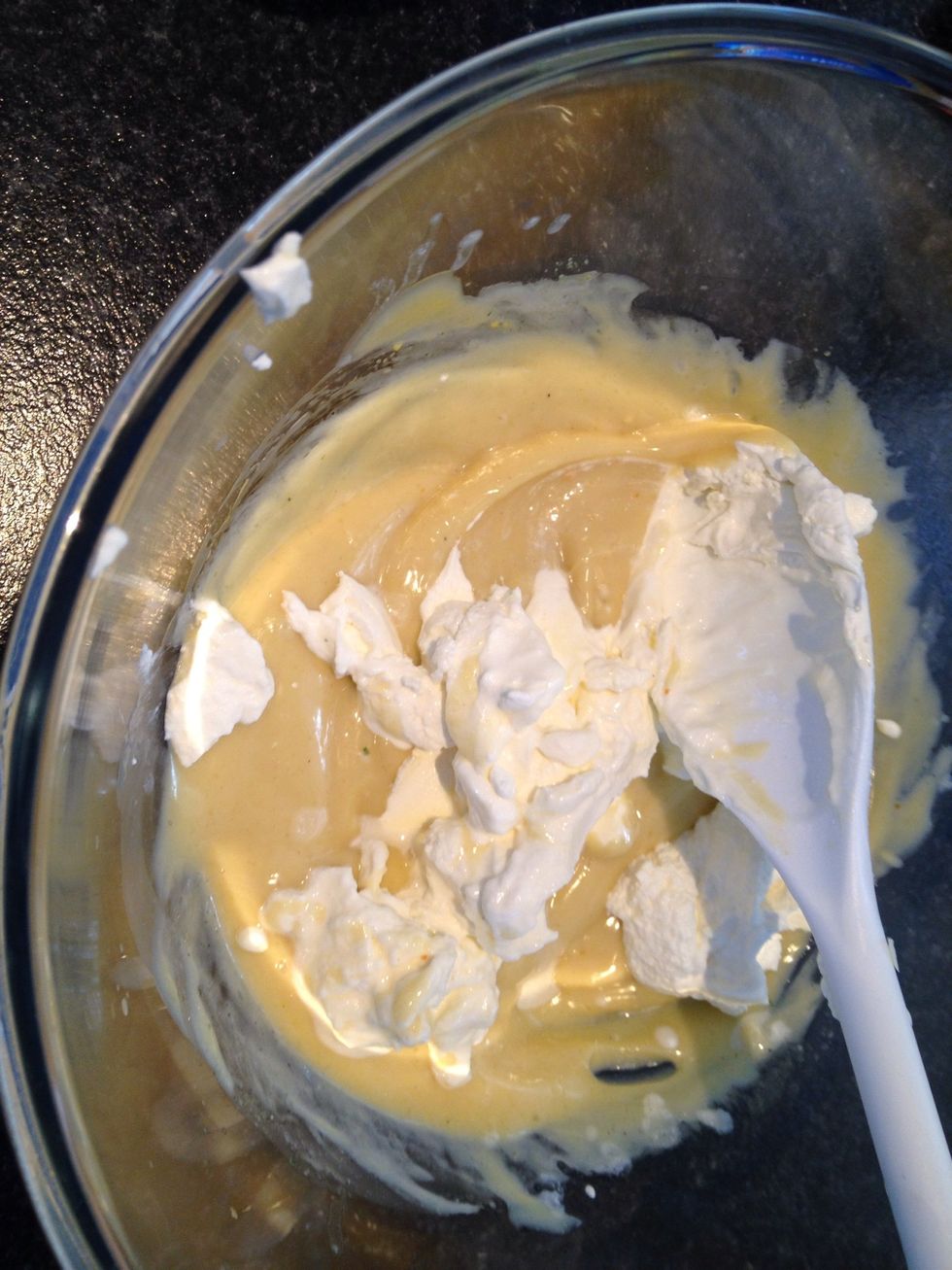 Finally, add your sour cream. I would normally add more but I ran out! Mix well to incorporate and make sure it's all nice and smooth. Adjust seasoning and lemon juice to taste.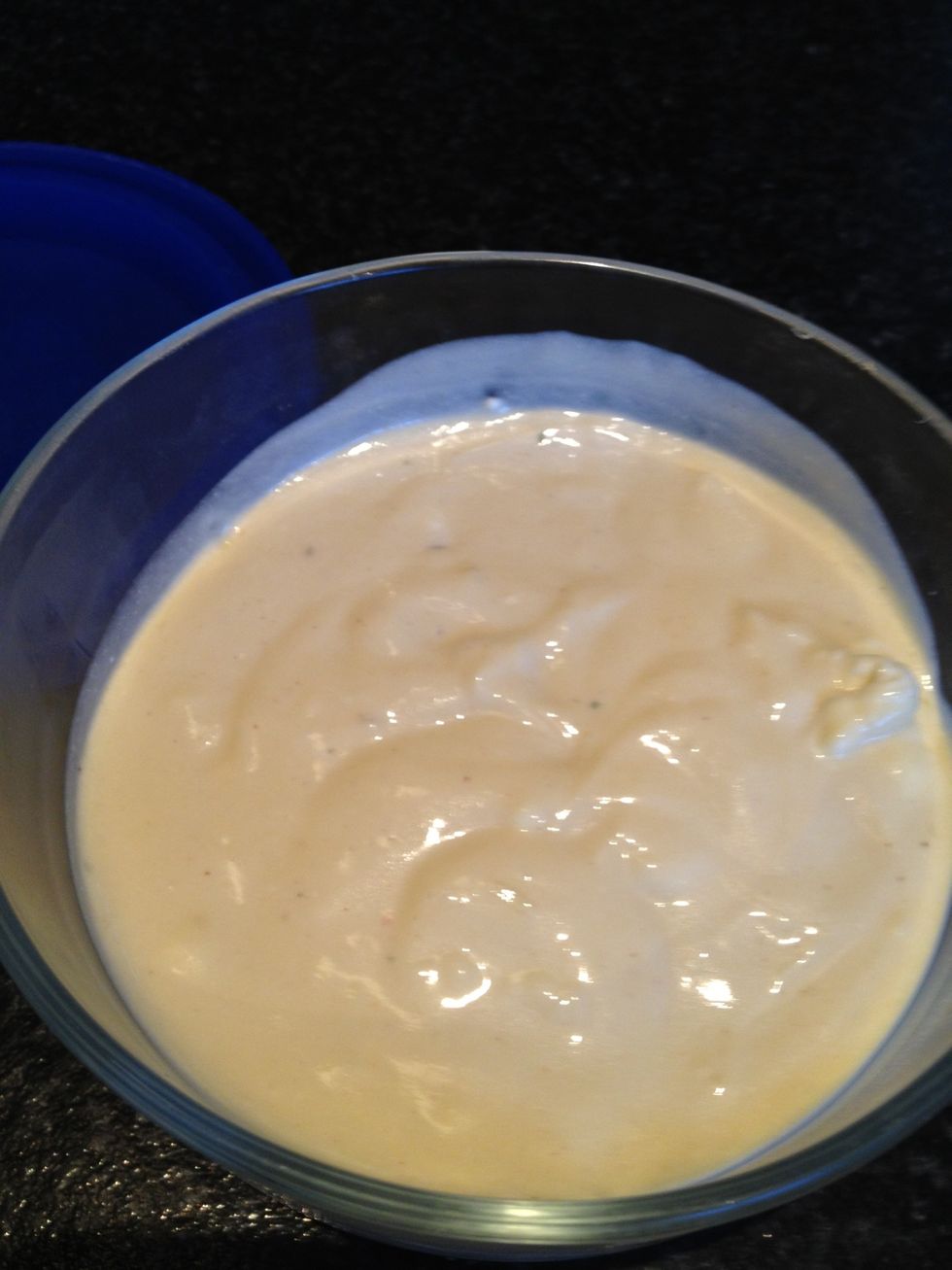 The finished product, transferred to a smaller container (after half of it was eaten with breakfast!) It will keep in the fridge for a couple of days.
This style of mayonnaise tends to be more runny than the stuff you buy in jars. You can still use it on sandwiches but only if you eat them straight away! Some of the ways I use this mayo include...
🍆 Babaganush-style dip: mix with roasted eggplant (peel skin off after roasting whole) and finely chopped red onion. Note: don't add sour cream when making the mayo for this dip.
🍳 Eggs Benedict: add extra mustard and lemon juice and use on your dish in place of hollandaise sauce (it's slightly more healthy than butter-rich hollandaise).
🍴 Casino eggs: hard-boil the eggs, slice them in half lengthways, scoop out the yolk and mix with pâté or finely chopped ham and chives, then scoop back into the egg whites and place on a bed of mayo
🍞 Or use in a rustic sandwich with rye bread, left over roast beef or pork and sliced gherkins! Yummo!!!
🍟 Also makes a fantastic dipping sauce for hot chips (a.k.a. fries).
🍸Add a touch of freshly crushed garlic and some capers and you've got yourself a delicious aioli!
1.0 Egg yolk
1.0Tbsp Mustard
1.0c Cooking oil (approximate)
1.0Tbsp Dry stock or seasoning
1/2 Lemon (juice only)
1.0c Sour cream or creme fraiche
Au Natural
Transylvanian born, Aussie bred. I'm a big believer in keeping things as close as possible to their natural state ☺