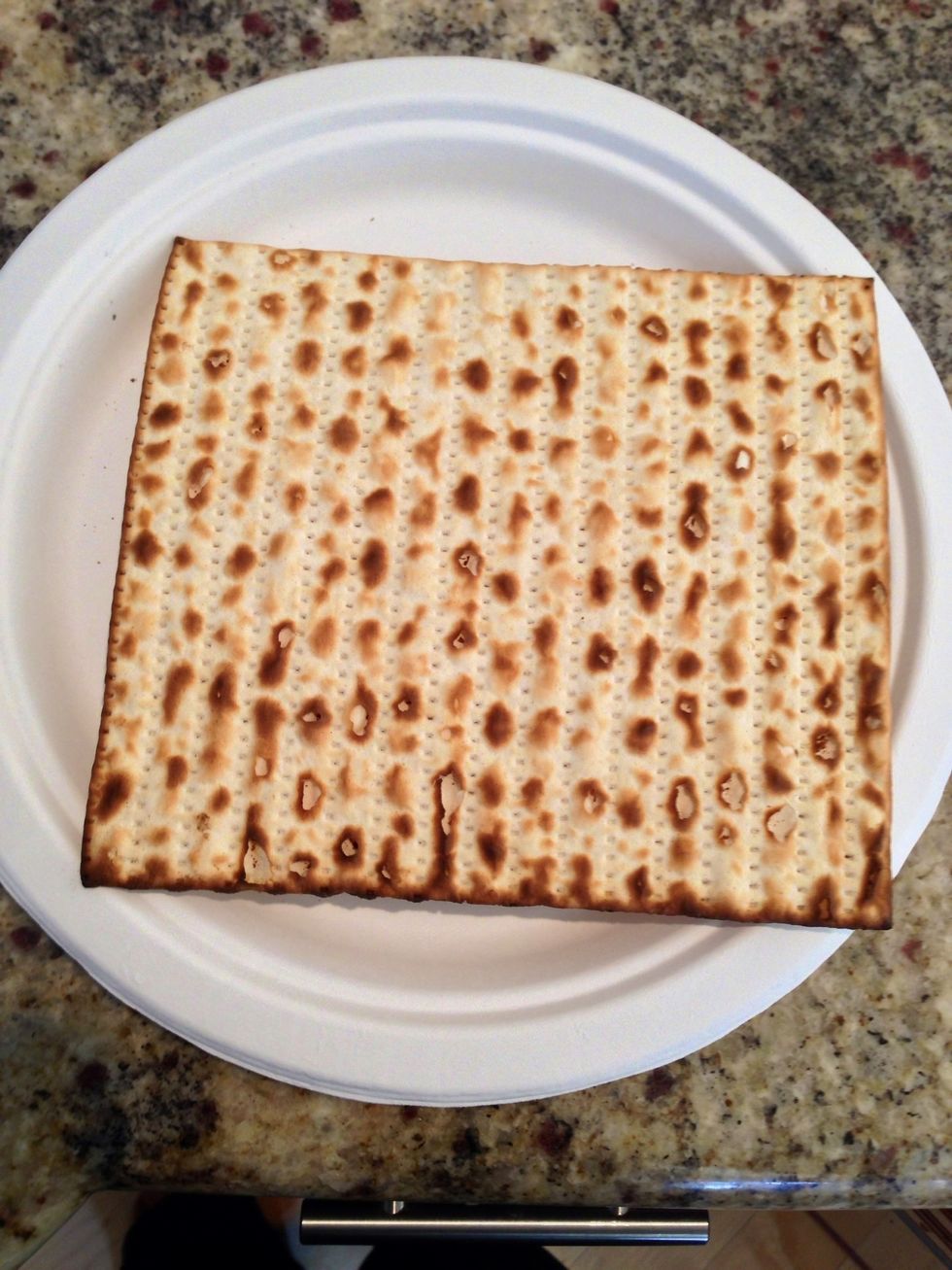 Put matzah on plate.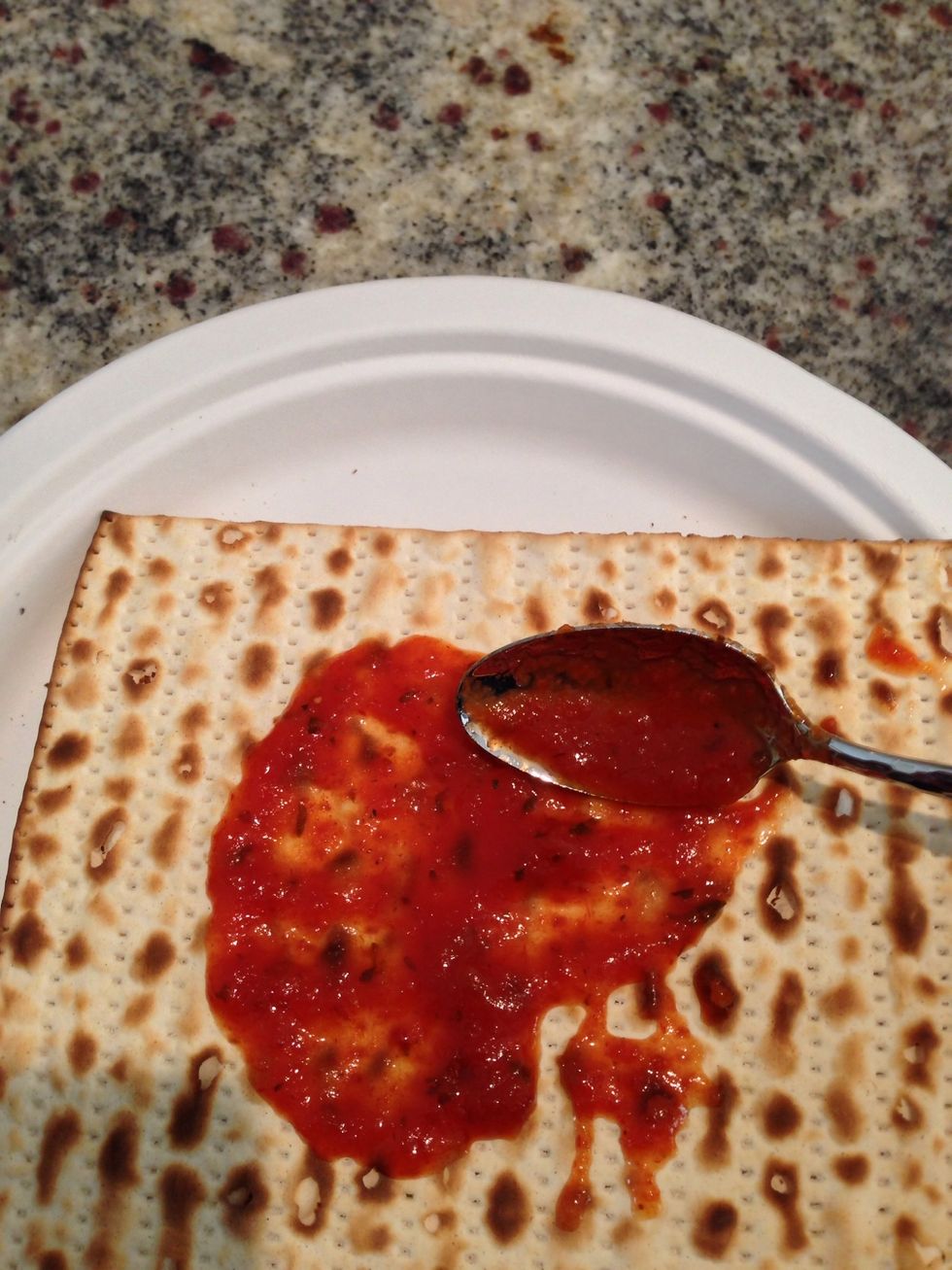 Put some sauce all over the matzah.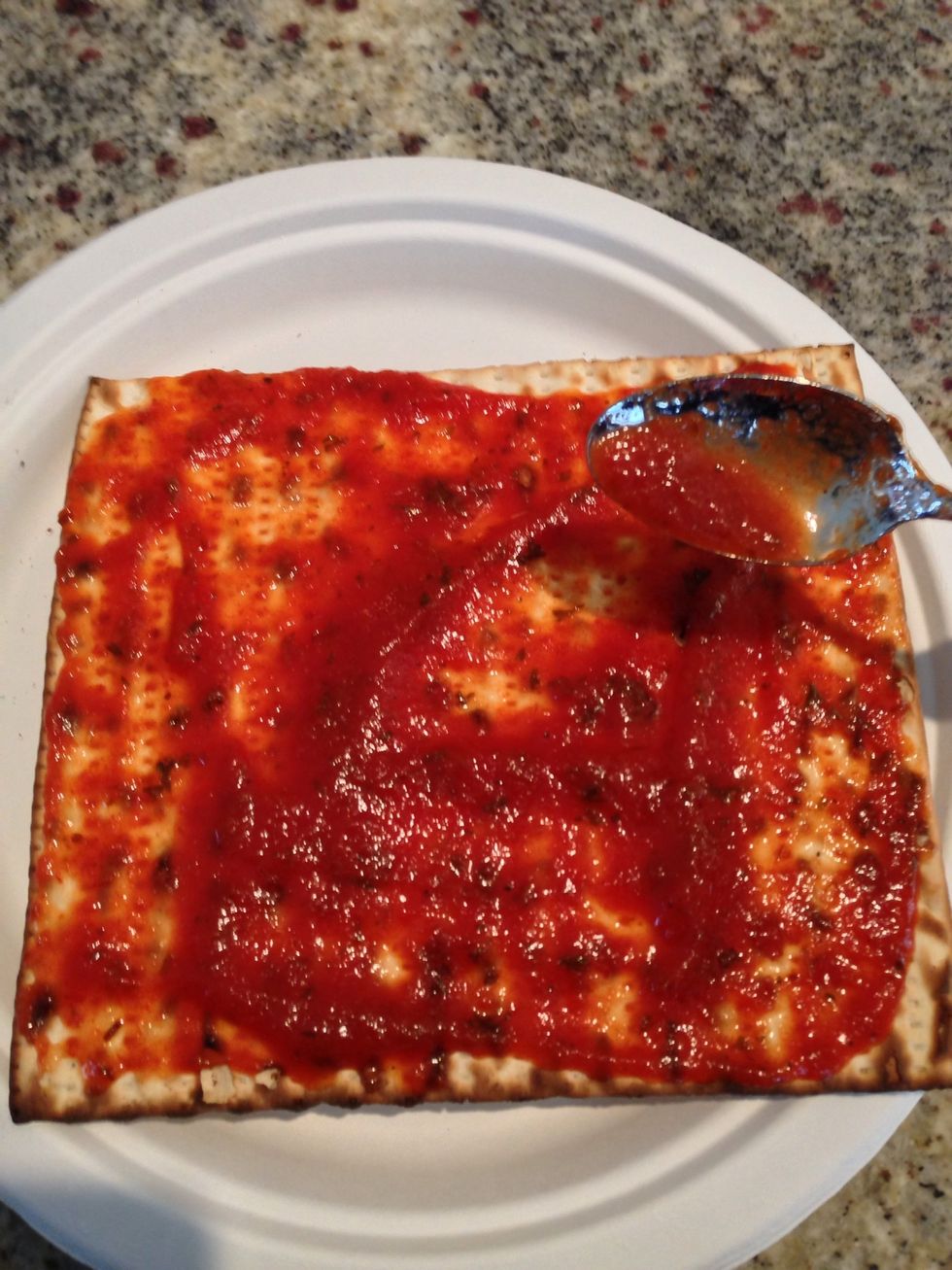 This is how it will look when it's done. Mazel tov... You are now ready to add the cheese.
Add some grated cheese.... Now we're cookin'!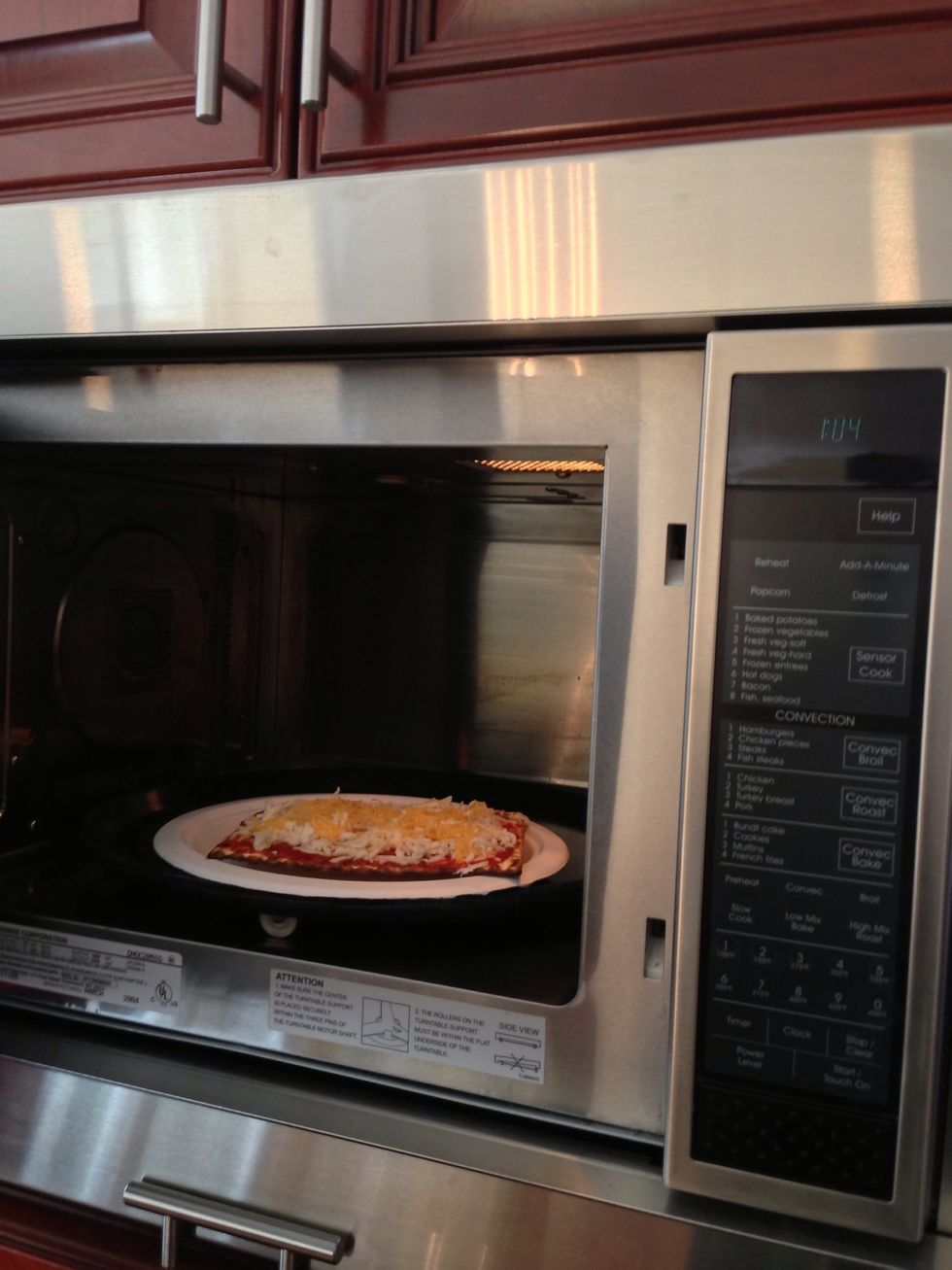 Put that delicacy in the microwave!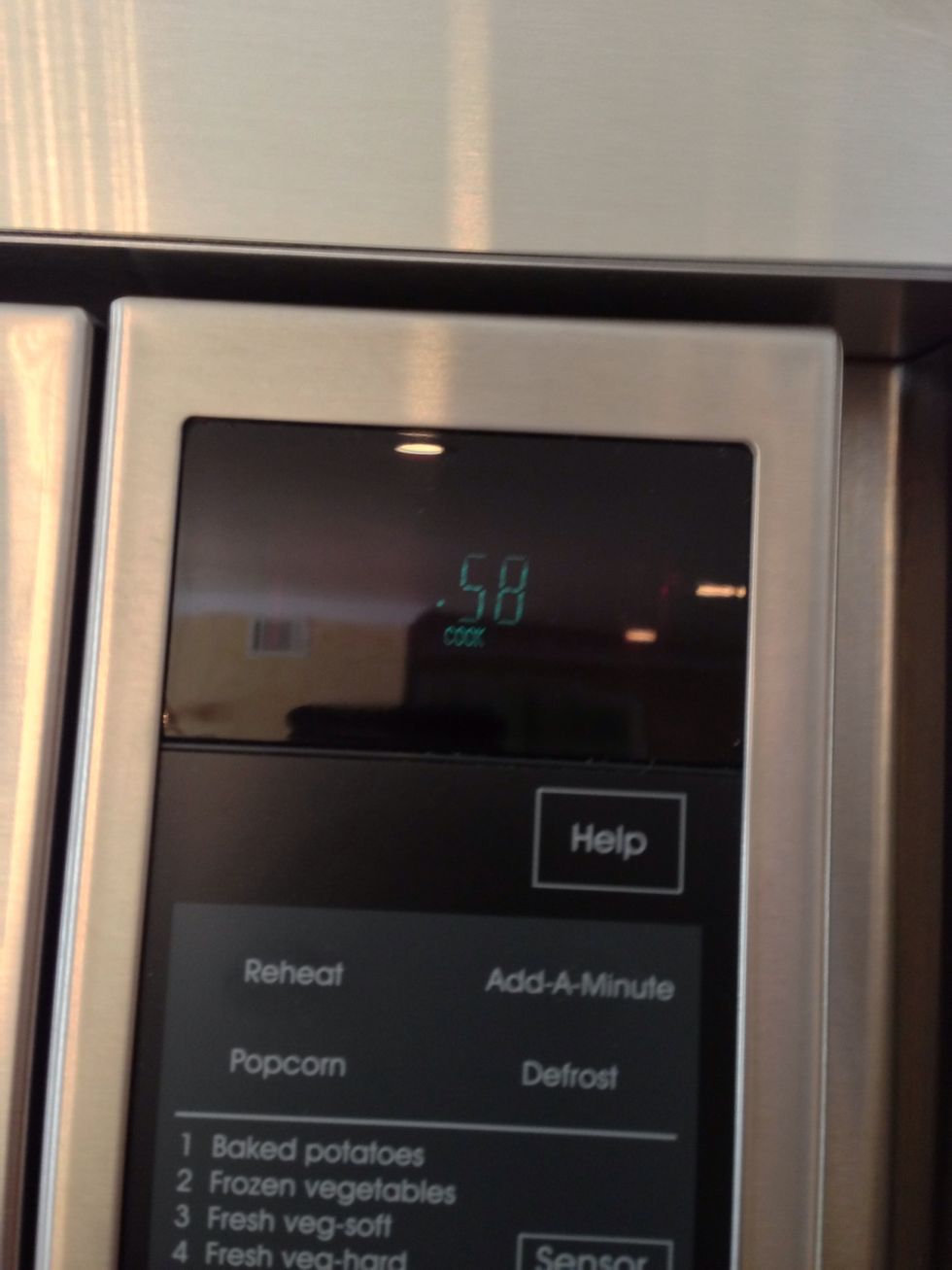 1 minute is all you need...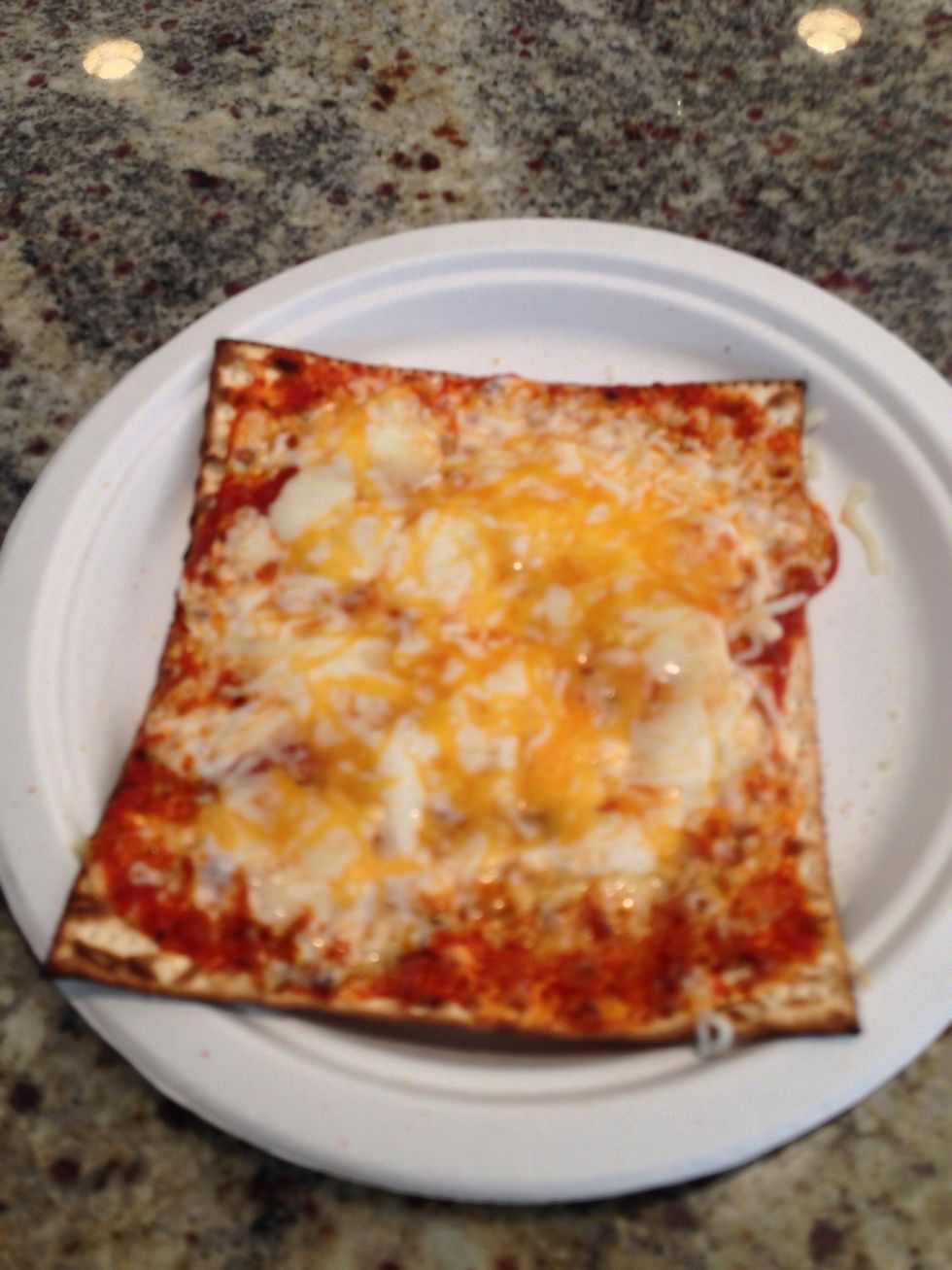 Bam! There you go. Matzah PiZZa...
1.0 Piece of Matzah
Some marinara sauce
Some cheese
Some toppings (optional)