How to make matchbook notepads
An adorable matchbook-sized notepad for capturing doodles or for sketching on the go! Supplies available at www.flourish-art.com
27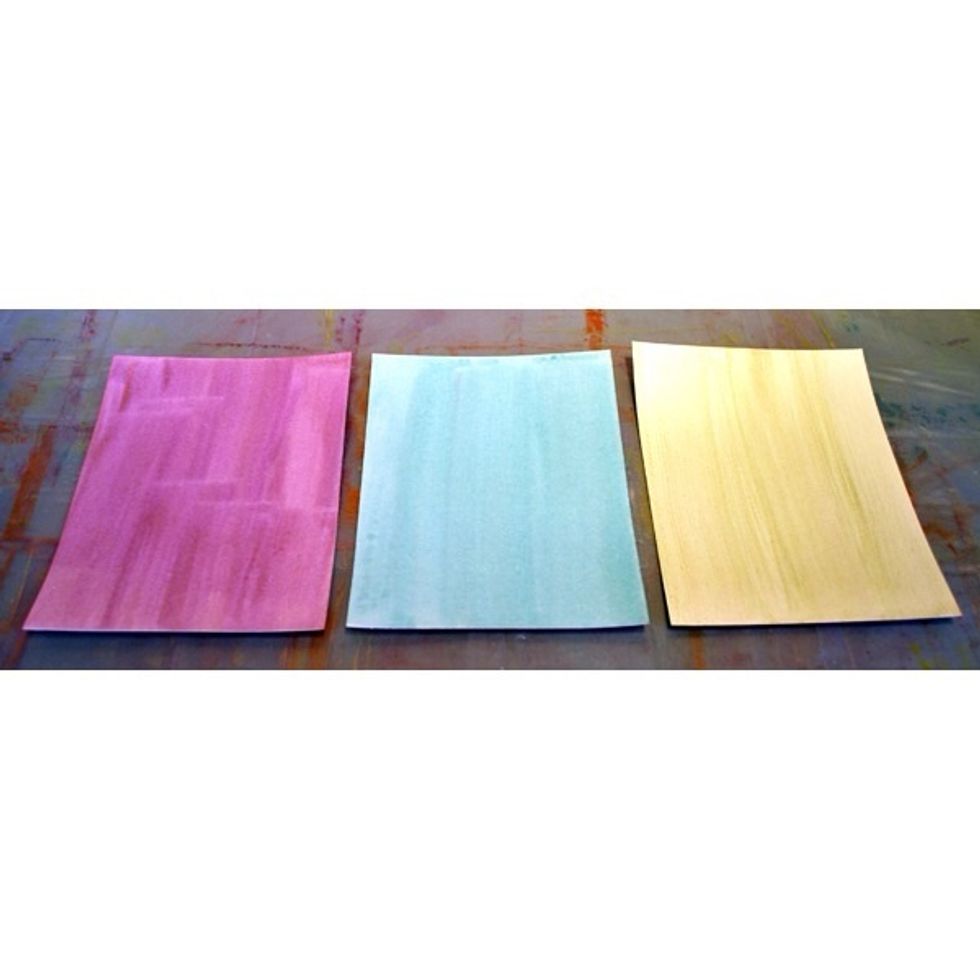 Dilute metallic acrylic paint with a small amount of water (about 3:1). Paint sheets of heavy paper with the diluted paint. Let dry.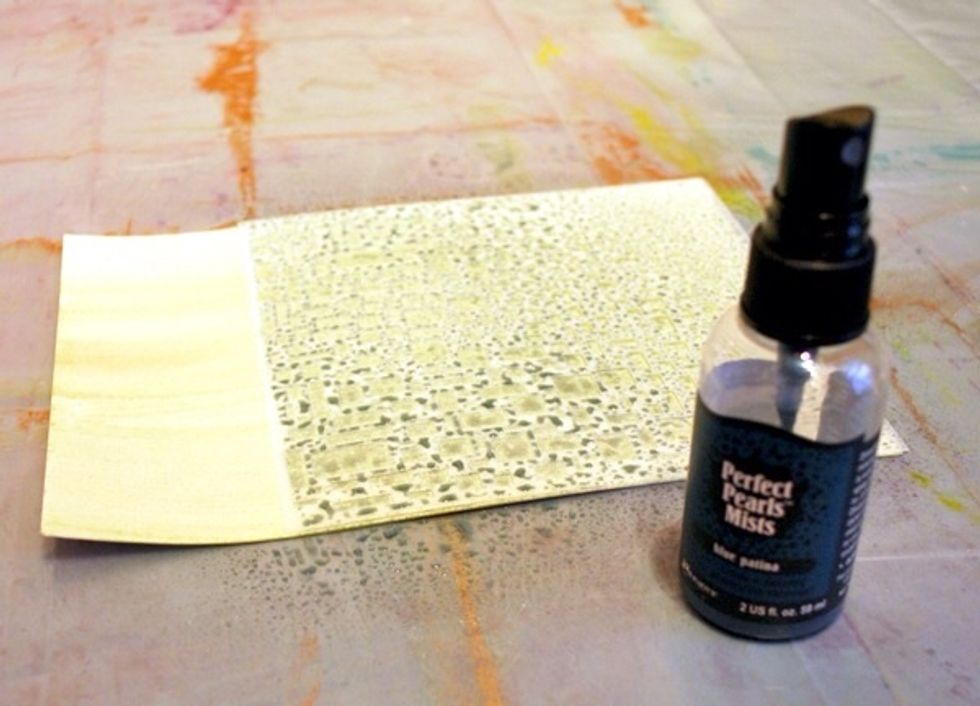 Place a stencil over the painted heavy paper and spray with Perfect Pearls Mist spray.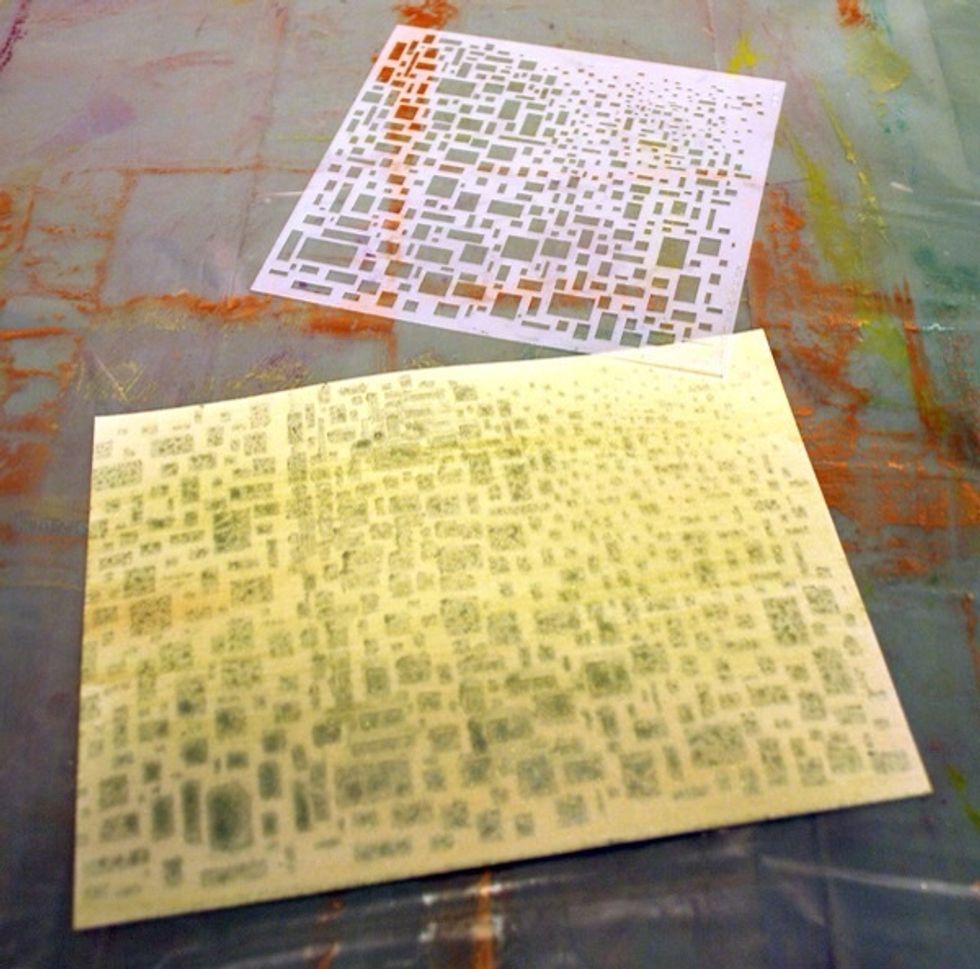 Remove stencil and allow to dry.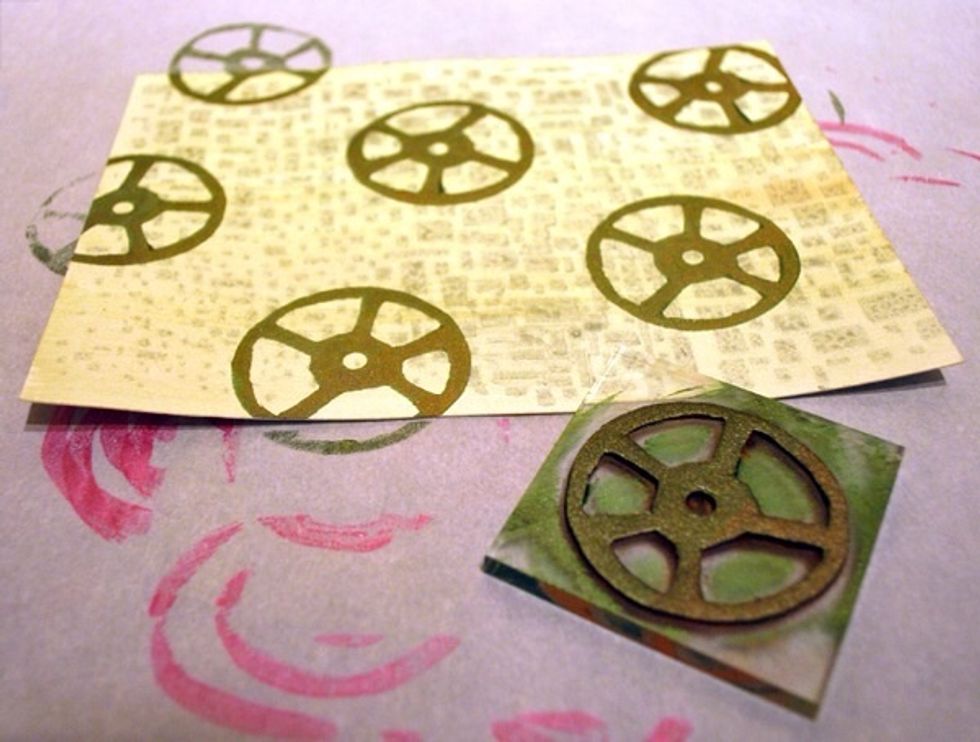 Use full strength metallic acrylic paint to apply a stamped image. Allow some of the stamped designs to run off the edge of the paper, protecting your work surface. Allow to dry.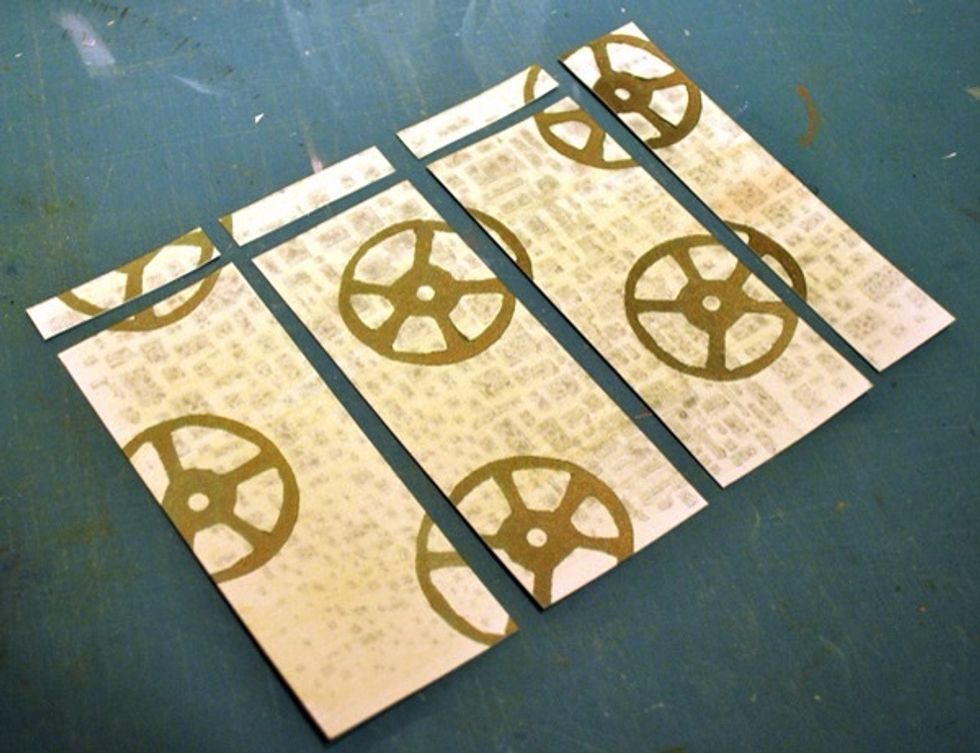 Trim the heavy paper into as many 2 1/4" x 5 1/2" pieces as you can get out of it. I was able to cut 3 of this size from my paper.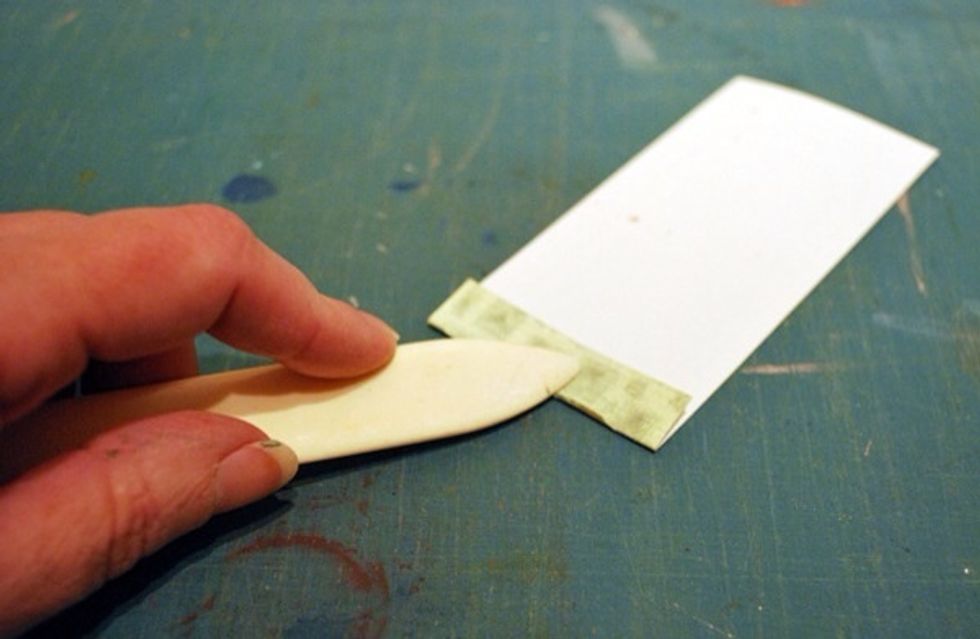 Measure 1/2" from one short edge and fold up. Crease the fold well, using a paper creaser or scorer if possible.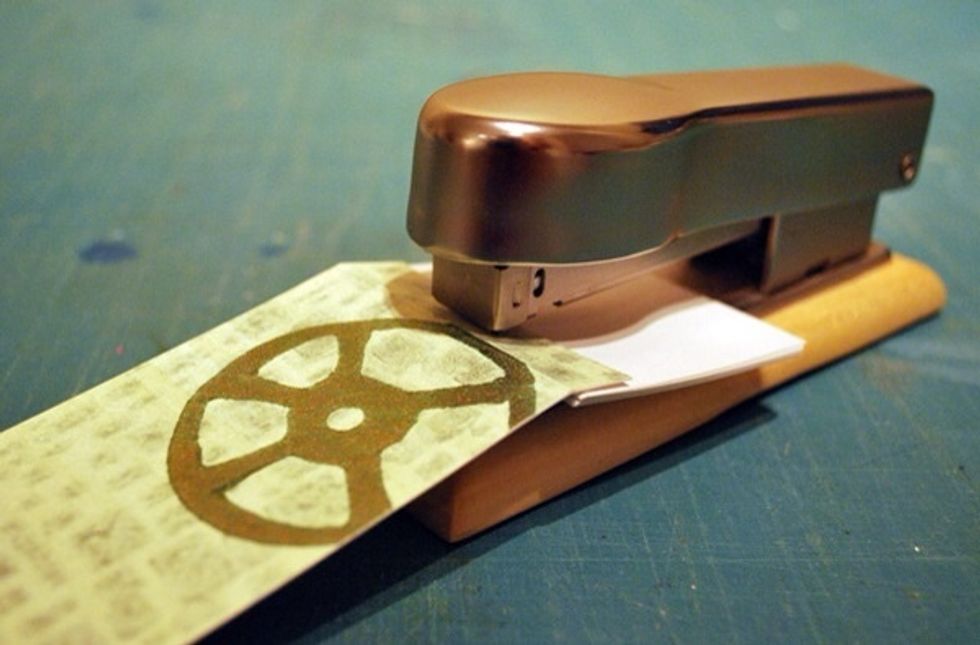 Place 15 sheets of thinner drawing paper (cut 2 1/4" x 2 1/4") under this fold and staple in place. Do not staple through two layers of the heavy paper, refer to the photograph for stapler placement.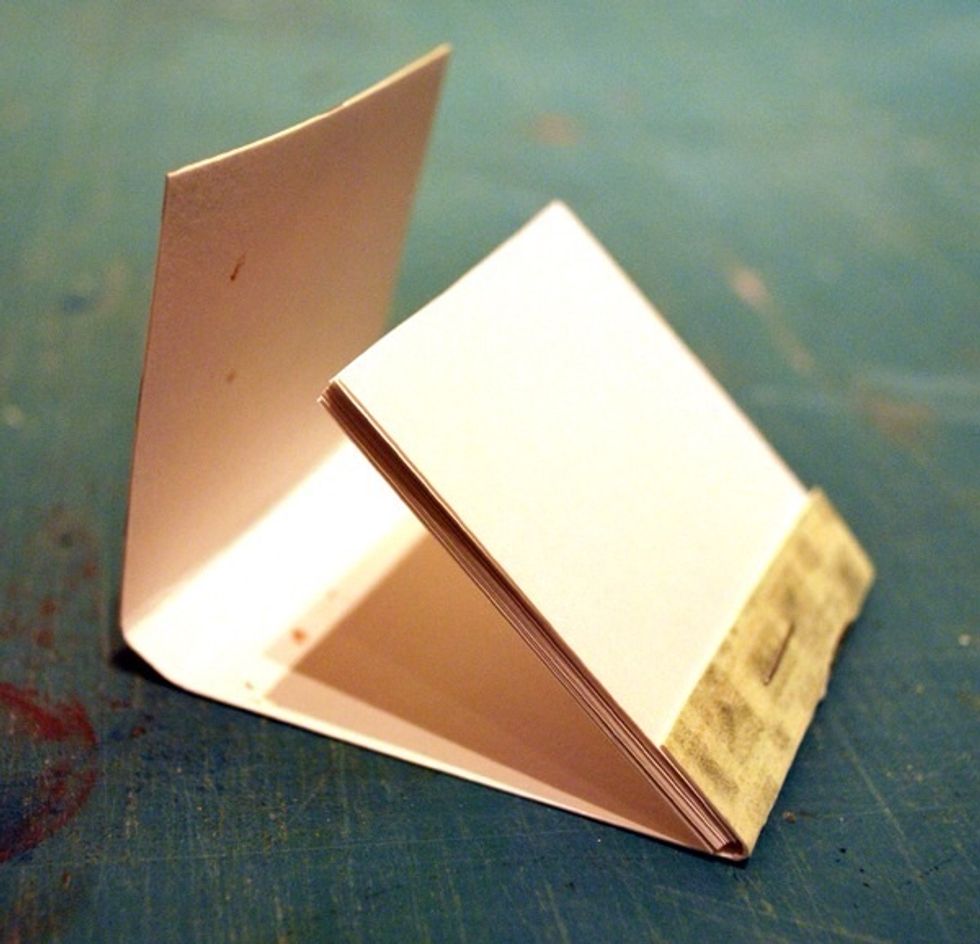 From the opposite short side, measure 2 1/8", fold and crease well. Measure 2 3/8" from the same edge, fold and crease well.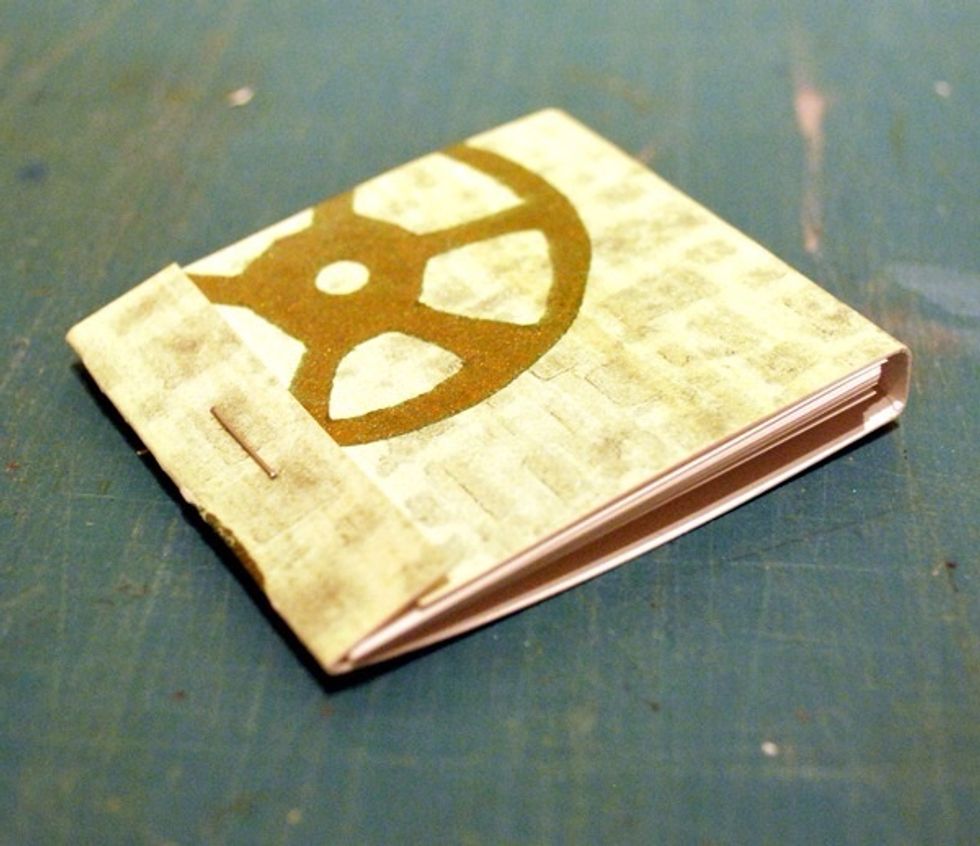 Fold one short side under the other short side. Use alphabet stamps and a stamp pad to add the message of your choice on the front of the notepad. If desired, stamp a small "chop" on the back.
Done! Gift these fabulous little notepads to all of your friends and tuck one into your pocket or purse too!
Lightweight drawing paper cut into 2 1/4" squares
Heavy paper like Bristol board (mine is 6"x 8")
Jacquard Lumiere metallic acrylic paint
Stencil or template
Perfect Pearls Mists metallic spray ink
Stamps
Alphabet stamps
Stamp pad
Stapler & staples
Folder, scorer, or creaser
Scissors, X-acto knife or cutter, ruler & mat