Matcha tea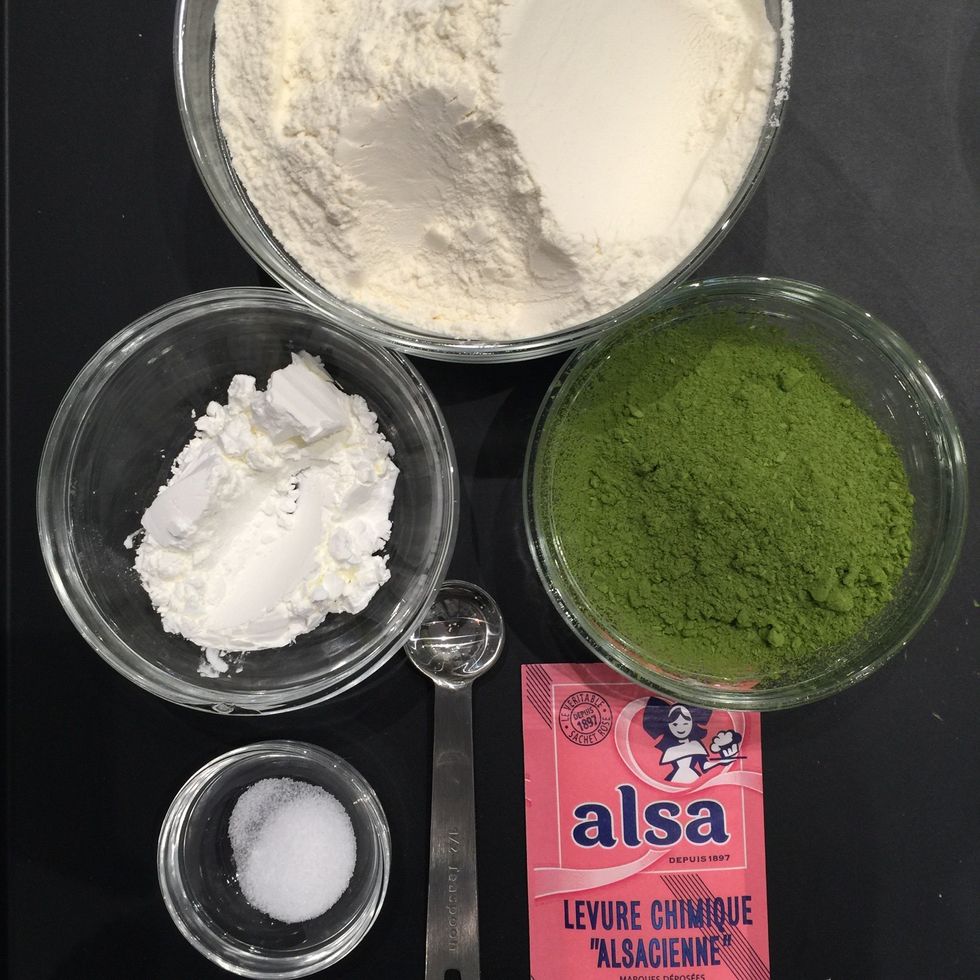 Put together these dry ingredients and sift. 290 g flour+20 g corn starch+30 g matcha tea+ + 1/2 tsp salt + 1 tsp baking powder+1/4 tsp of baking soda (not photographed)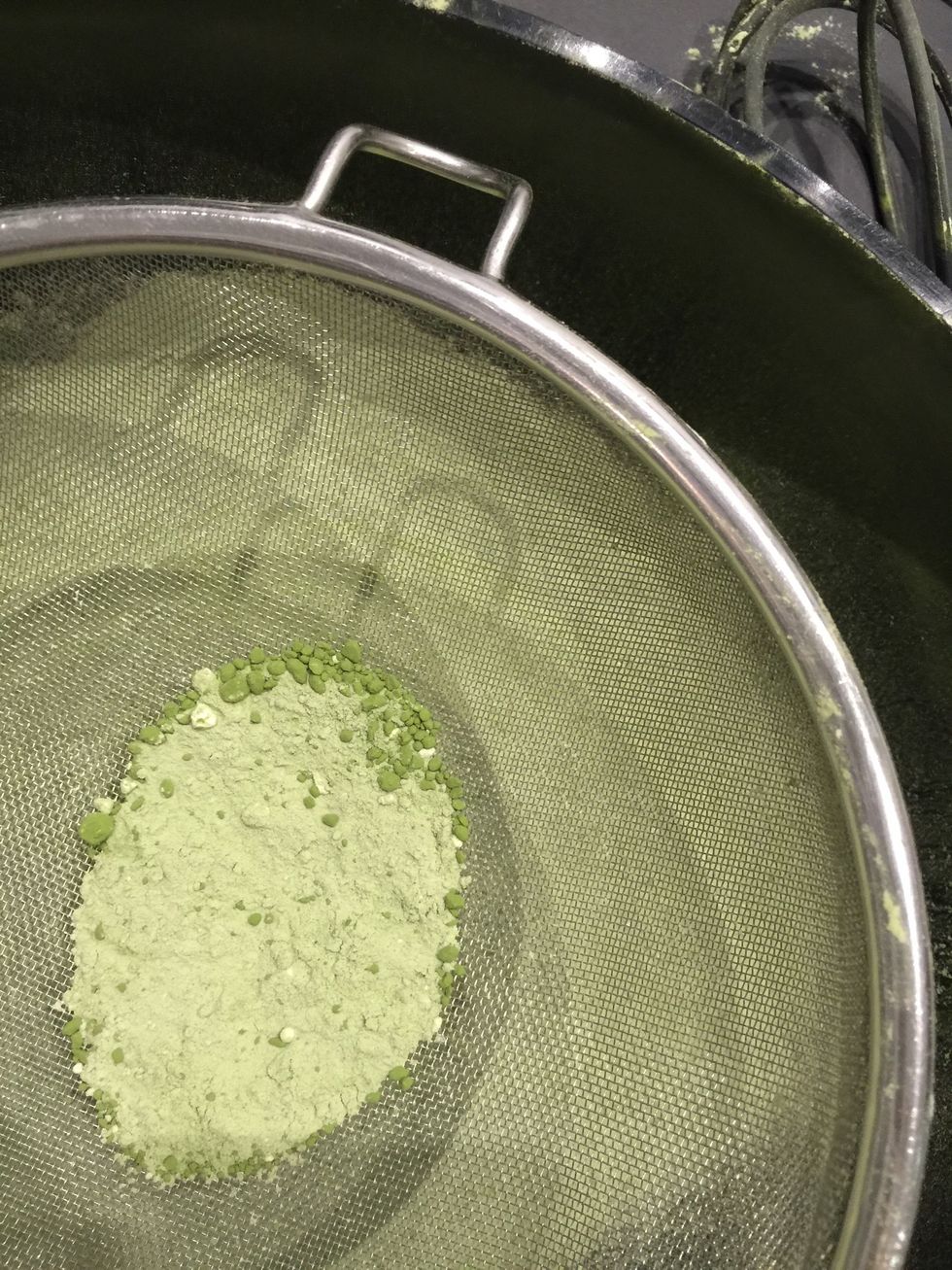 Sift all the dry ingredients
Melt the butter. Add the lemon juice over the milk.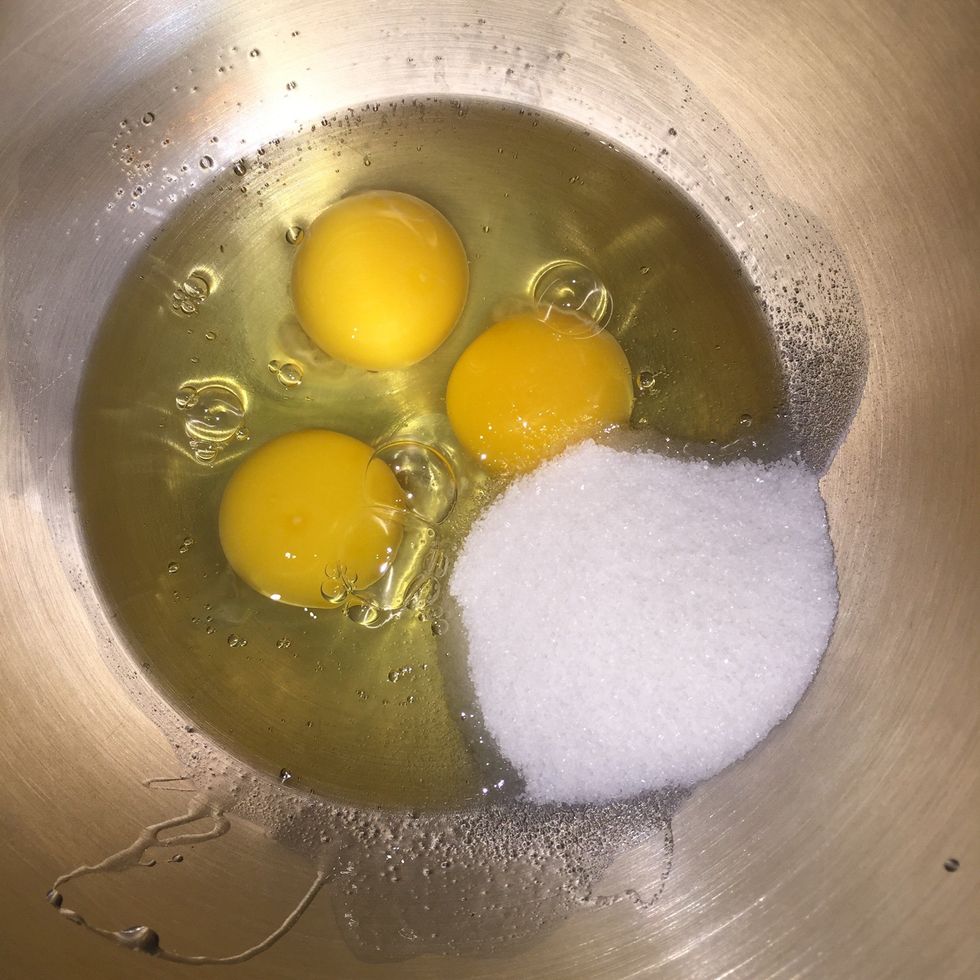 In a mixer free standing or hand mixer. Or just a whisk. Beat the eggs with sugar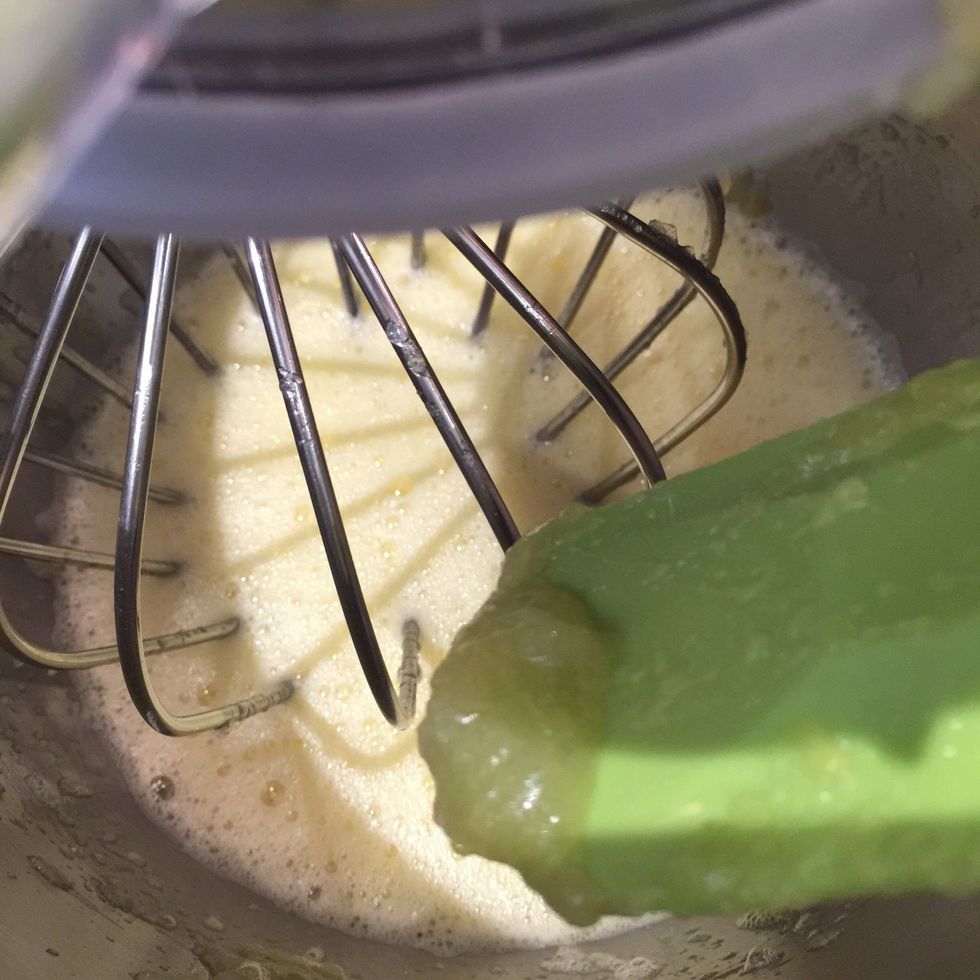 Add the apple compote and the butters do the milk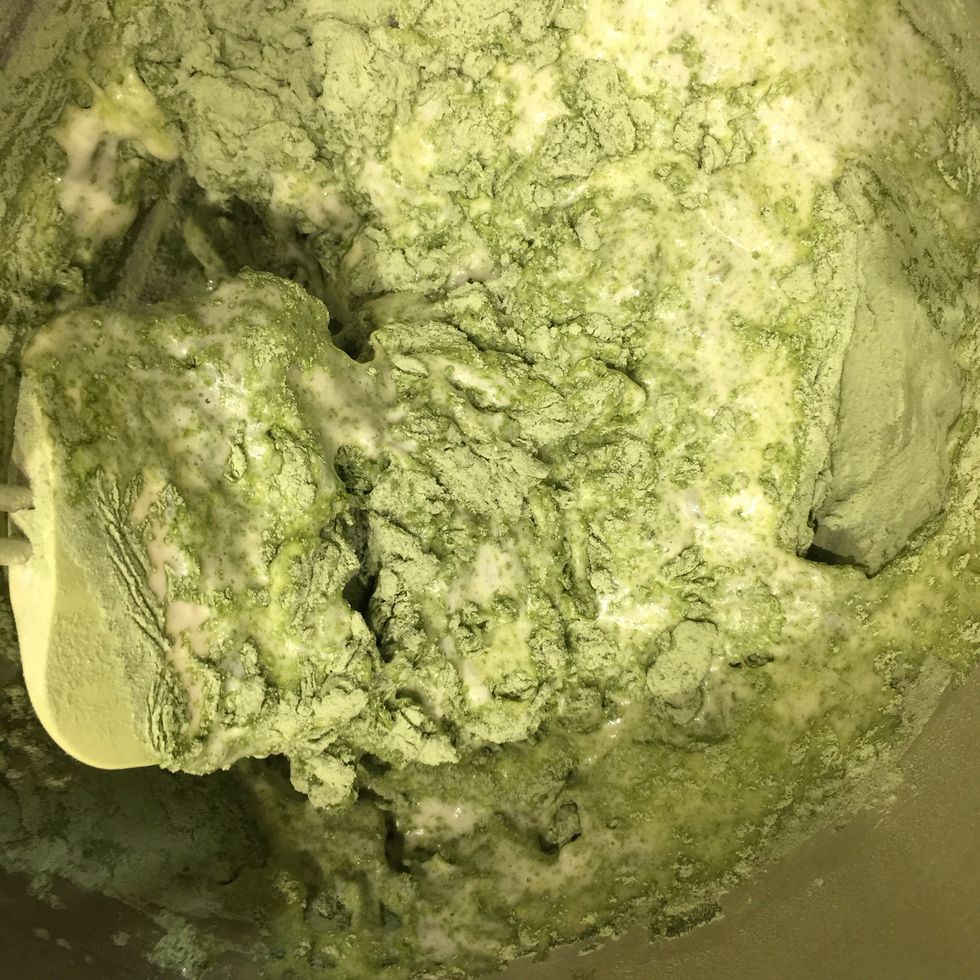 Then add the sifted dry ingredients and fold in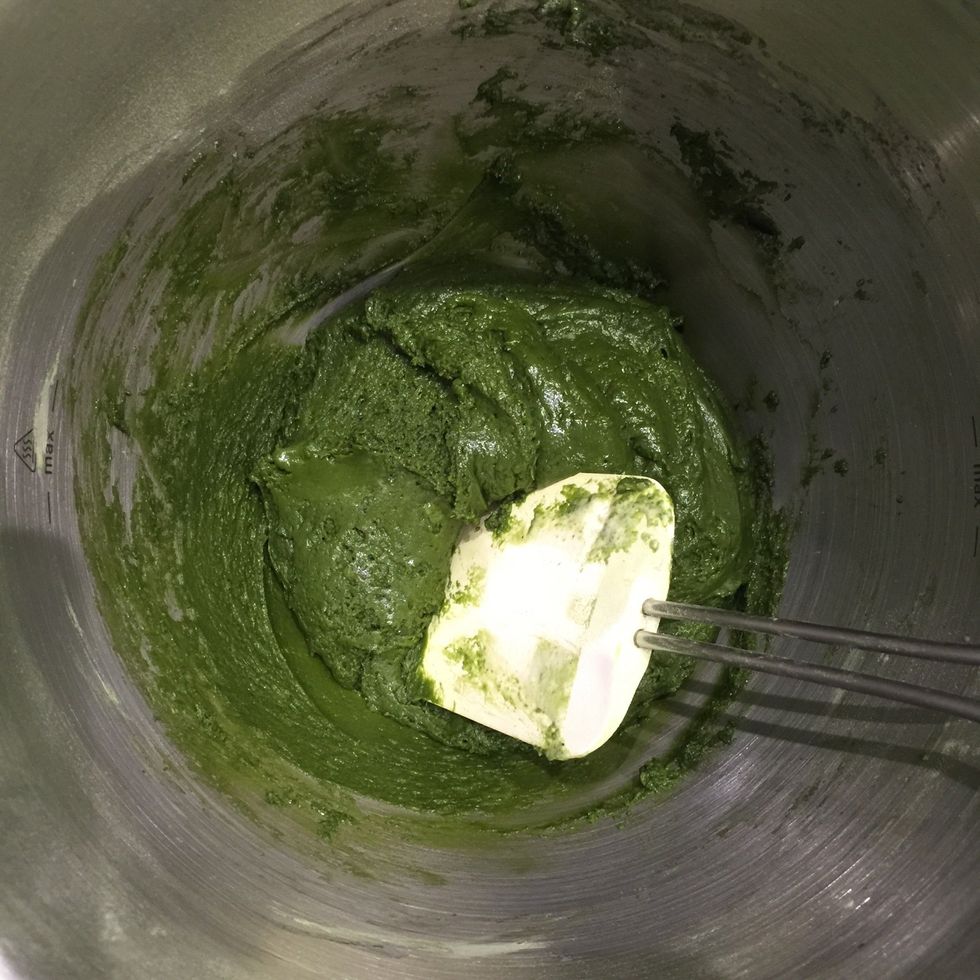 You will get a sticky batter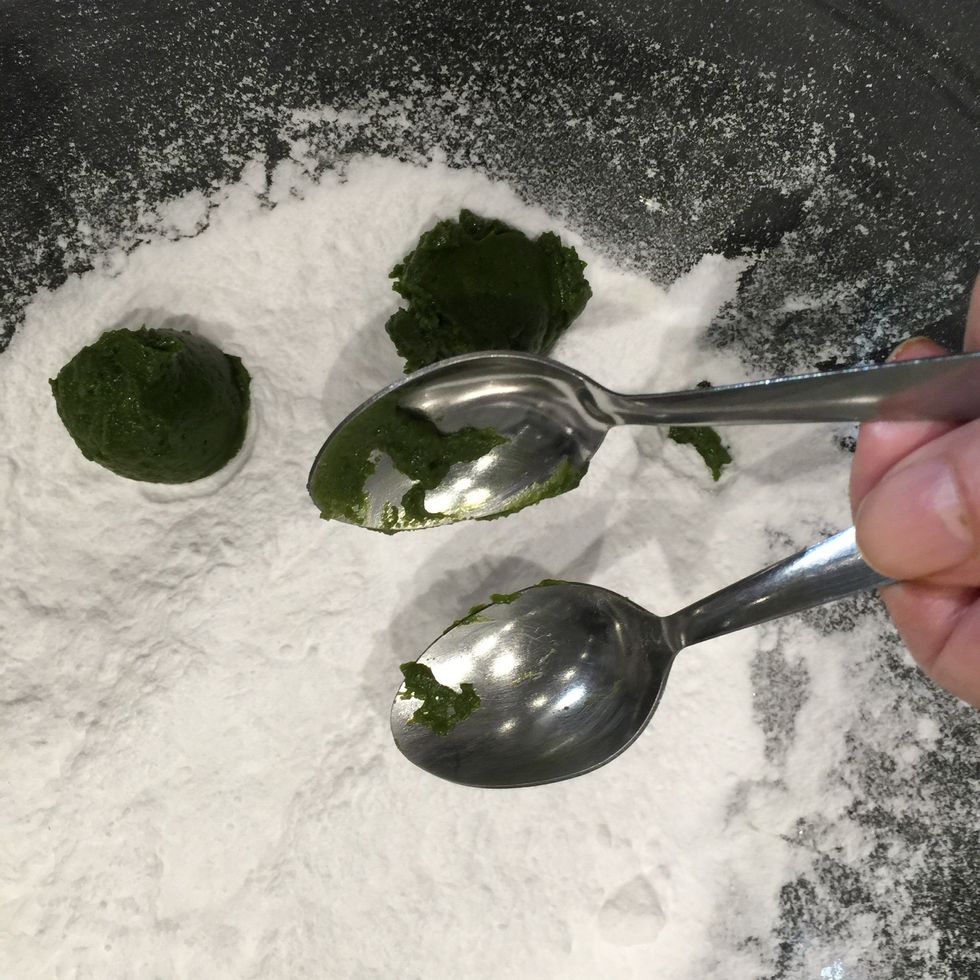 Spoon the batter in the icing sugar
Put in a lined baking tray. And bake 15 mins in a preheated oven 170 C.
290.0g Flour
20.0g Corn starch
1/2tsp Salt
1.0tsp Baking powder
30.0g Green tea matcha
3.0g Eggs
100.0g Sugar
130.0g Butter melted
100.0g Apple compote
1/4tsp Baking soda
1.0Tbsp Milk
1/2tsp Lemon juice
Icing sugar for dusting