How to make matcha green tea snowskin mooncake
Make Matcha Green Tea Snowskin Mooncake
806
It is best to wear plastic gloves and cling wraps on working top for ease of working with the snowskin. Halve the egg yolk if prefer. This recipe yields about 12 dainty matcha green tea mooncakes.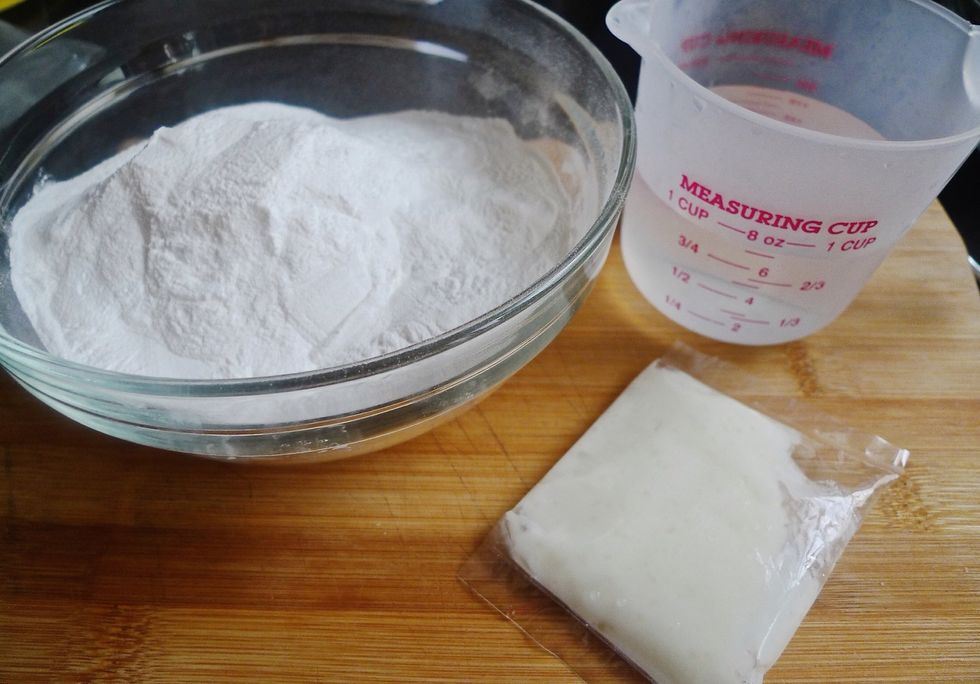 To make matcha green tea snowskin mooncakes, first prepare the ingredients: cooked glutinous flour (koh fun), shortening and water. Details in www.huangkitchen.com/matcha-green-tea-snowskin-mooncake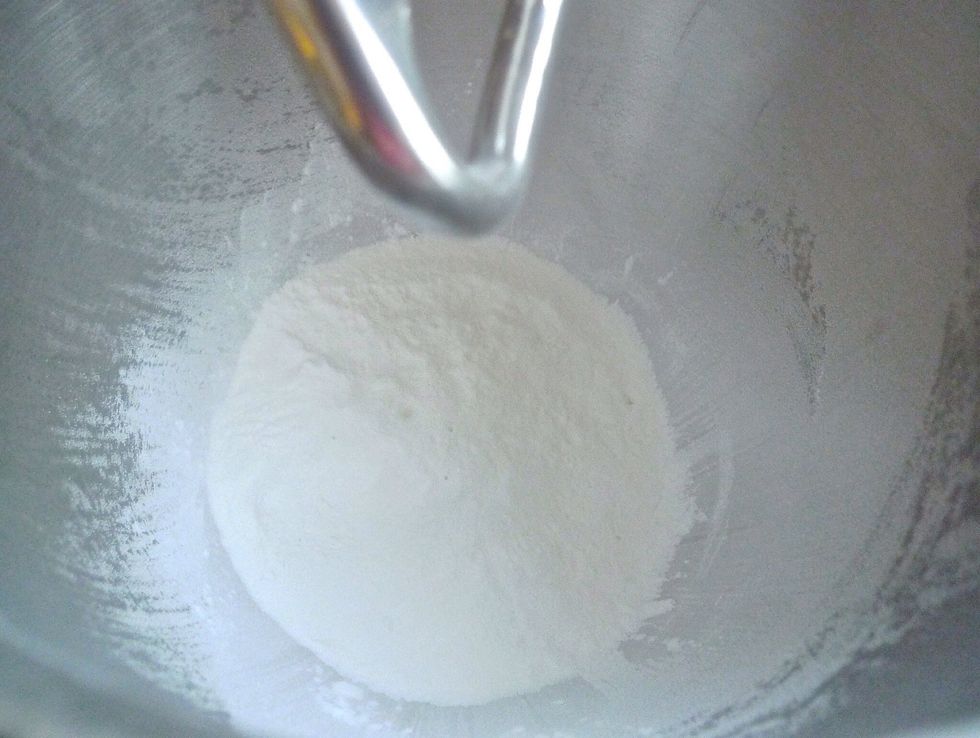 Put sifted glutinous flour ( koh fun ) and icing sugar in a large mixing bowl.
Then add shortening and mix till well combined.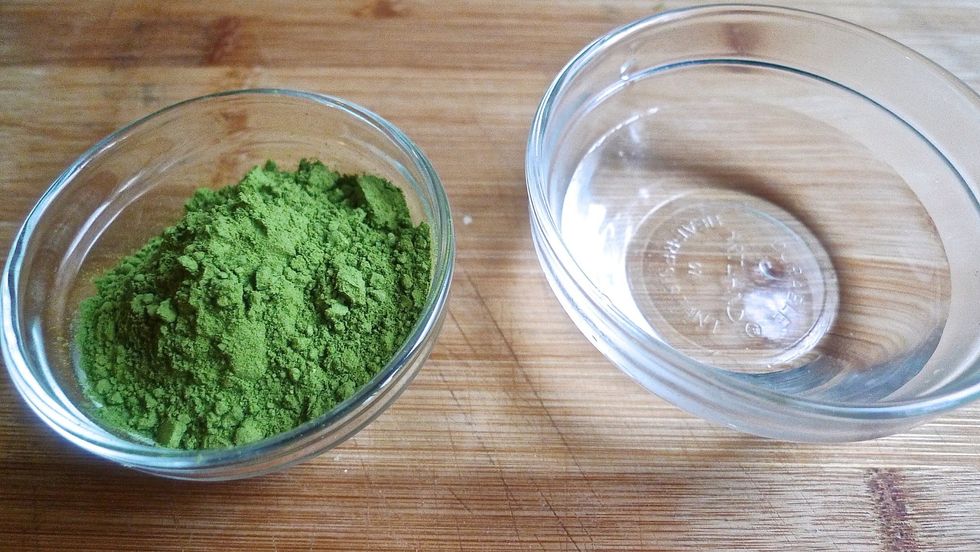 Mix together HOT water and green tea powder.
Stir to dissolve the green tea powder in the hot water. Then leave to cool completely.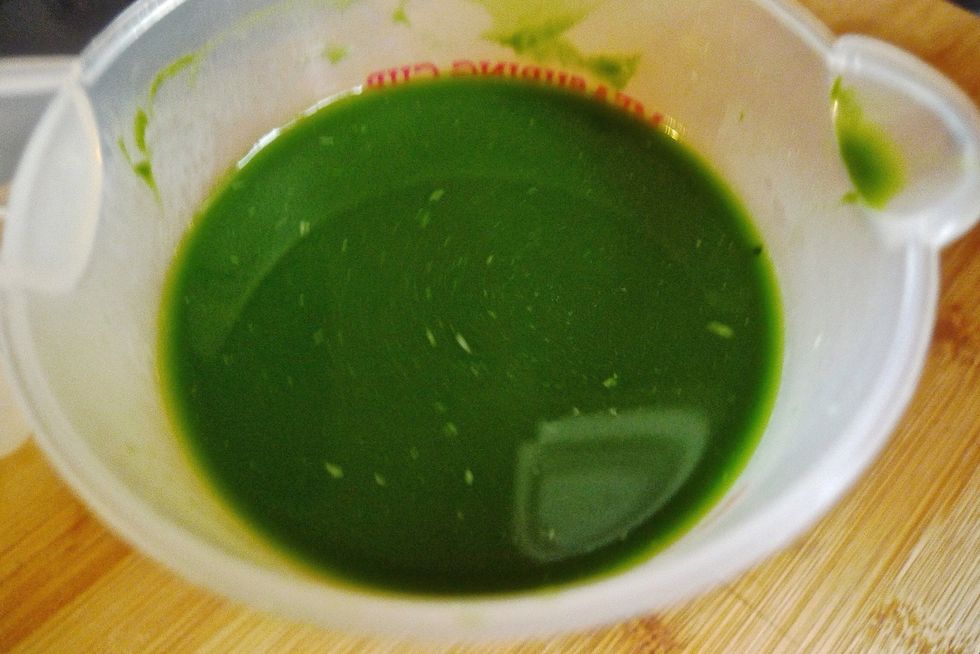 Add the cooled green tea mixture into the COLD water.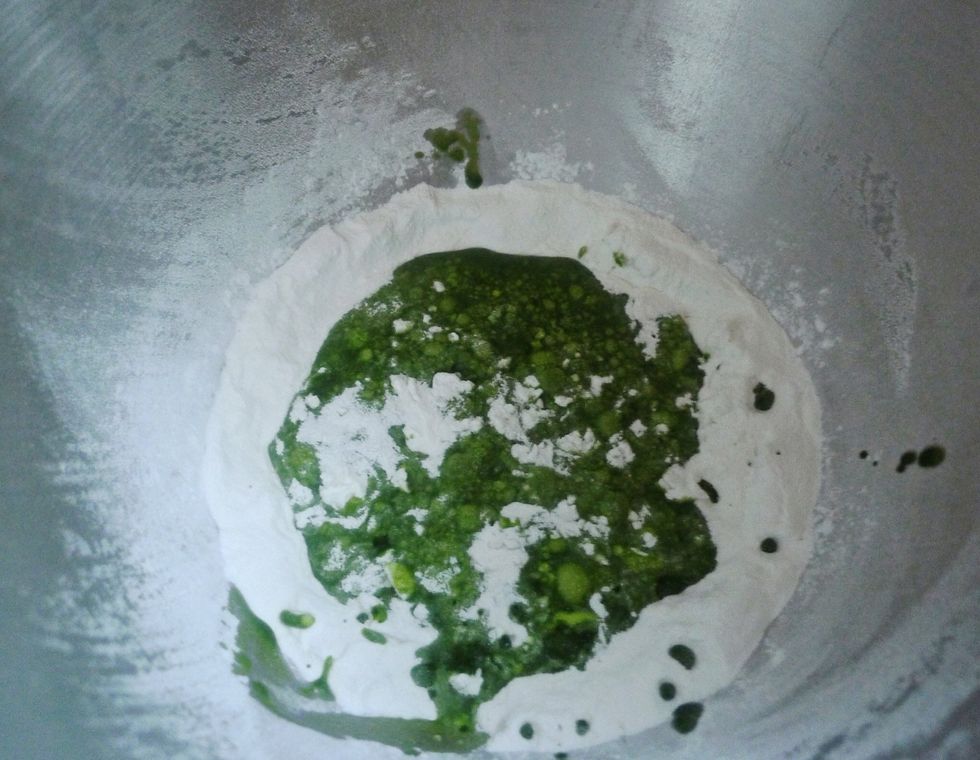 Add the COLD water mixture gradually into the flour mixture.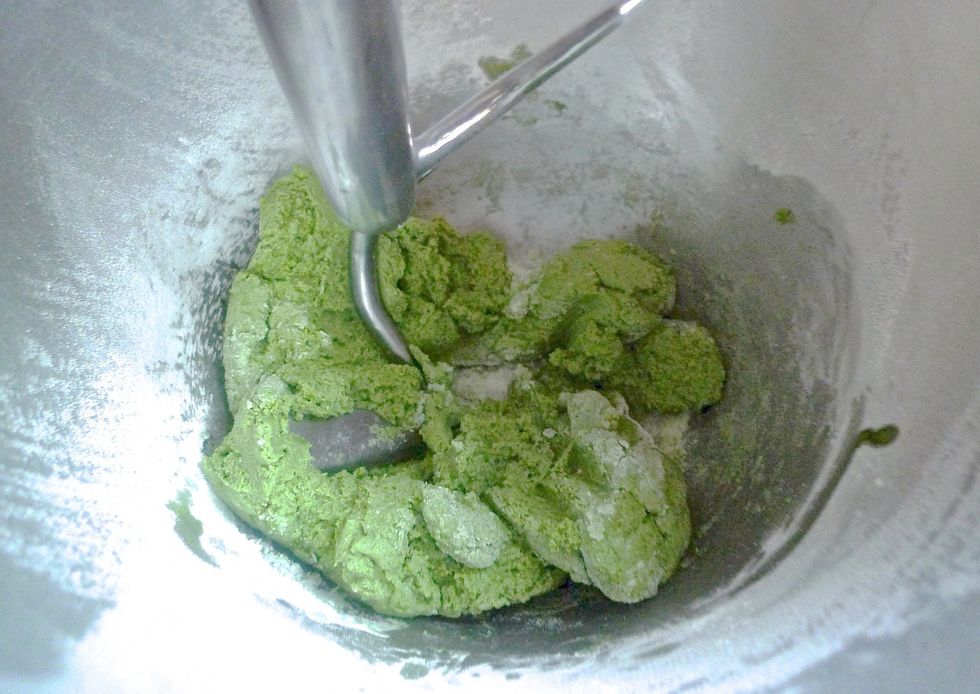 Mix together using low speed.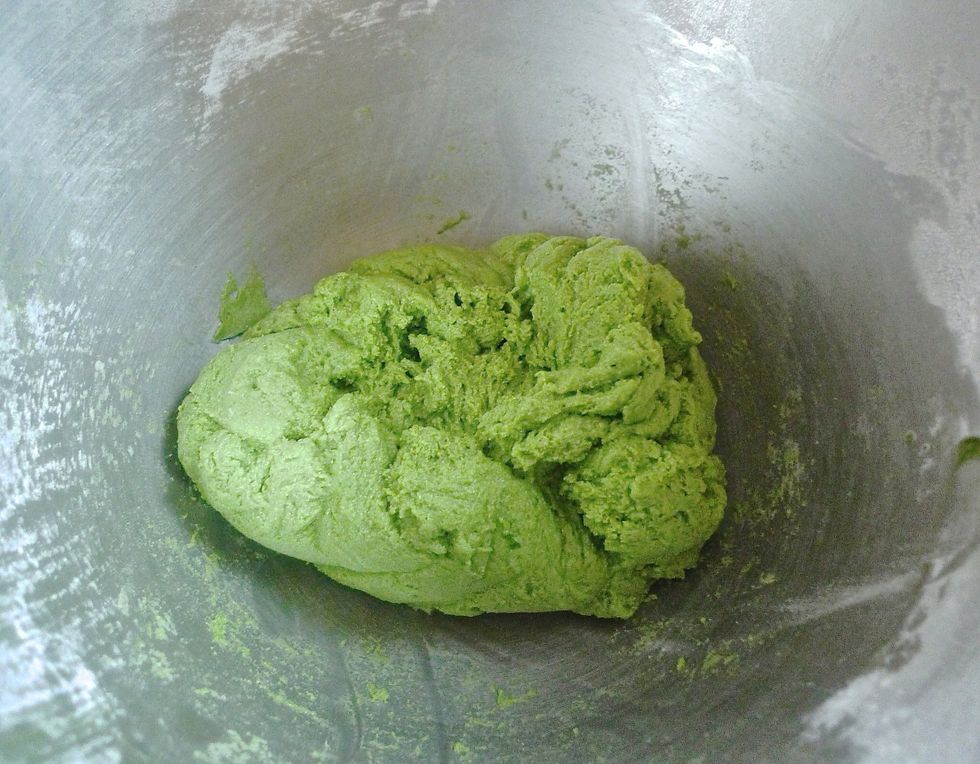 Mix into a soft dough. Leave the dough to rest for about 20 minutes.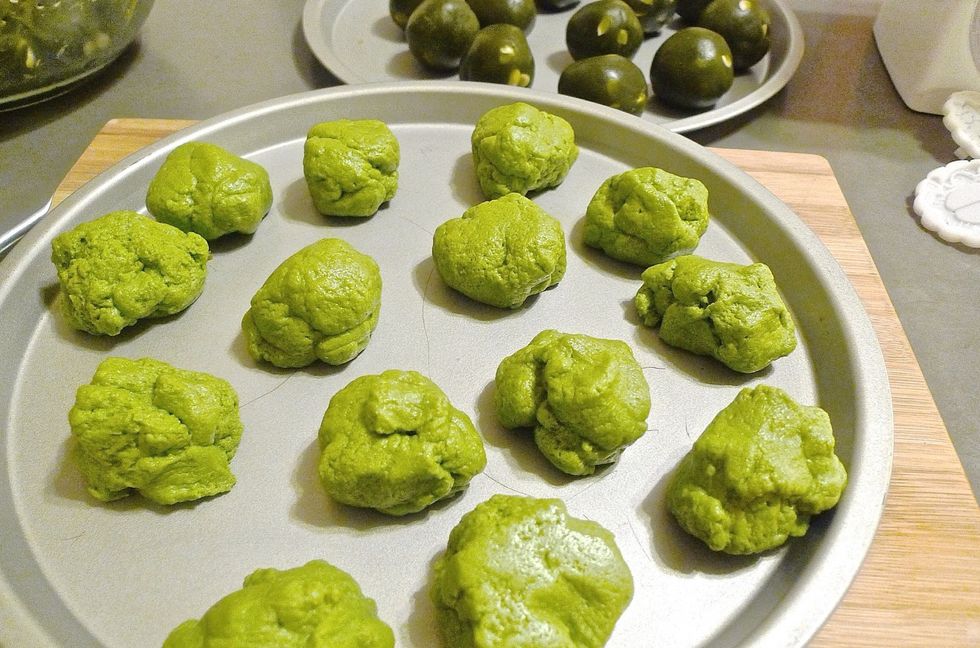 Then divide the snowskin into 30g balls.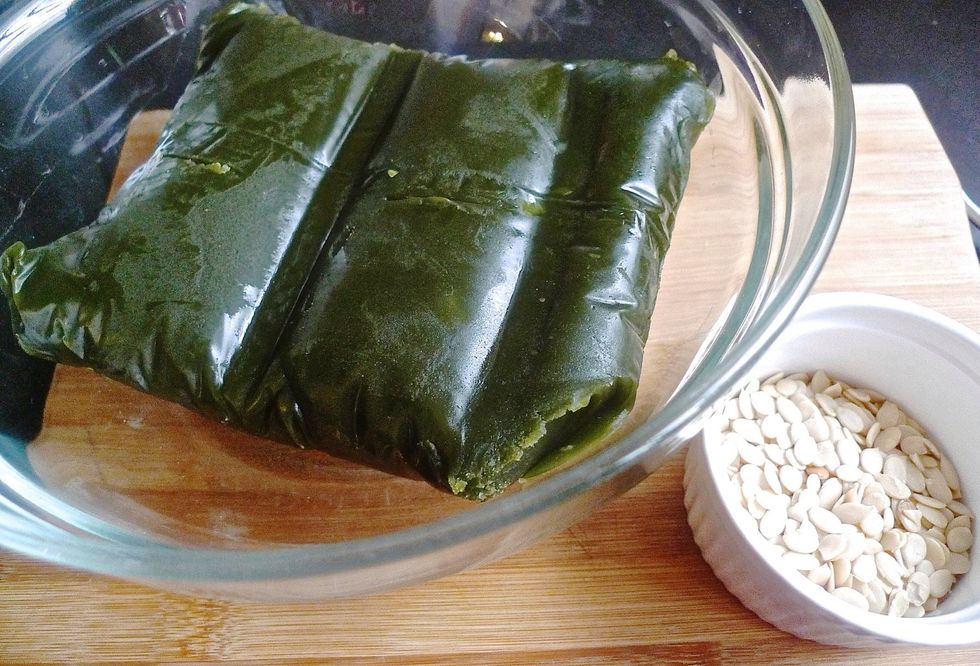 Meanwhile prepare the fillings for the mooncakes: green tea lotus seed paste and roasted melon seeds.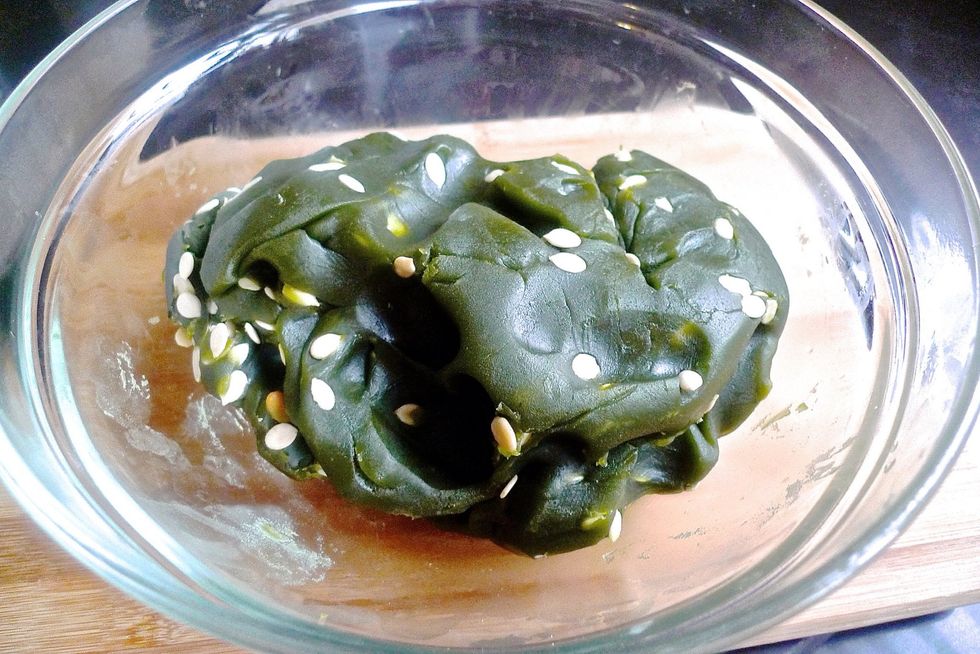 Mix the roasted melon seeds into the green tea lotus paste until well combined.
Divide the green tea lotus paste into small balls ( depending on egg yolk used), steam and cool salted egg yolks.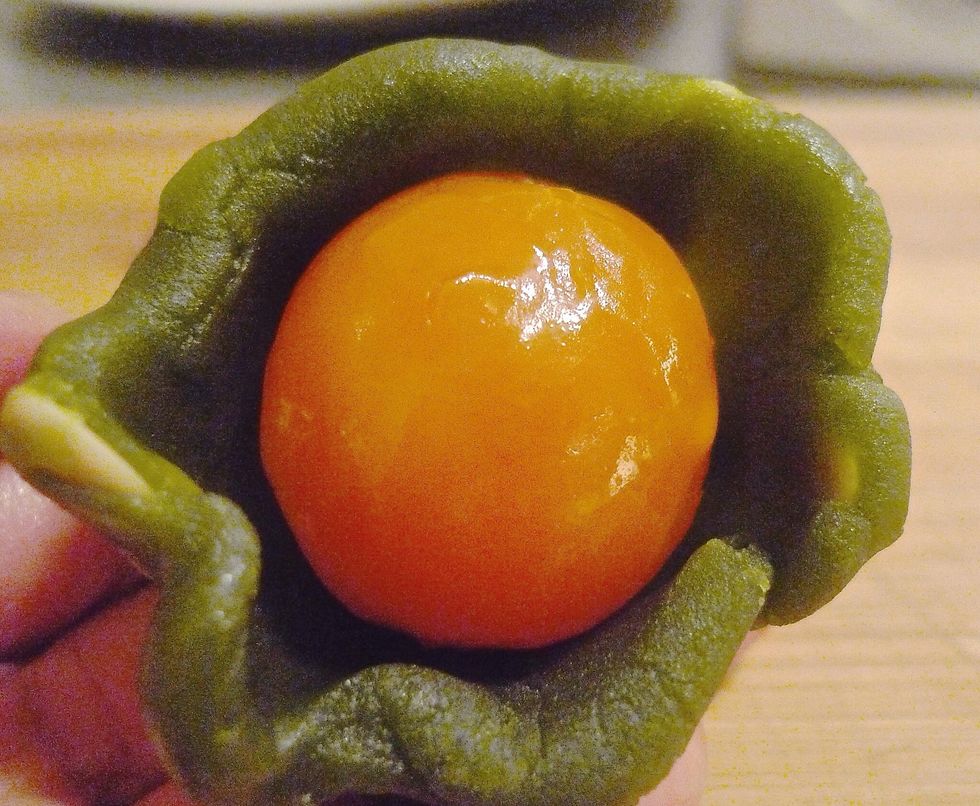 Wrap an egg yolk or (1/2 egg yolk) into each of the green tea lotus paste ball. Total weight is 40g. This means more lotus paste if less egg yolk is used.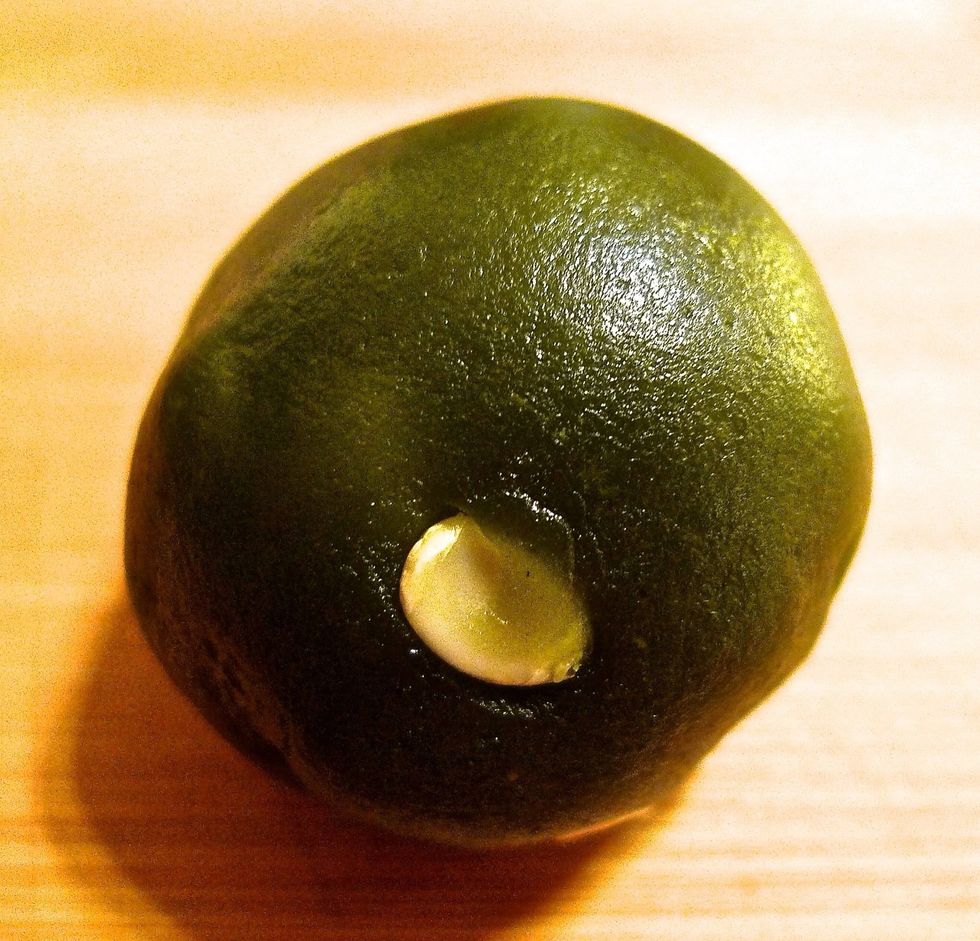 Form into a round ball.
Repeat the same for the rest of the 20g green tea lotus paste. Set aside.
Flatten each of the snowskin and place the green tea lotus paste ball in the centre.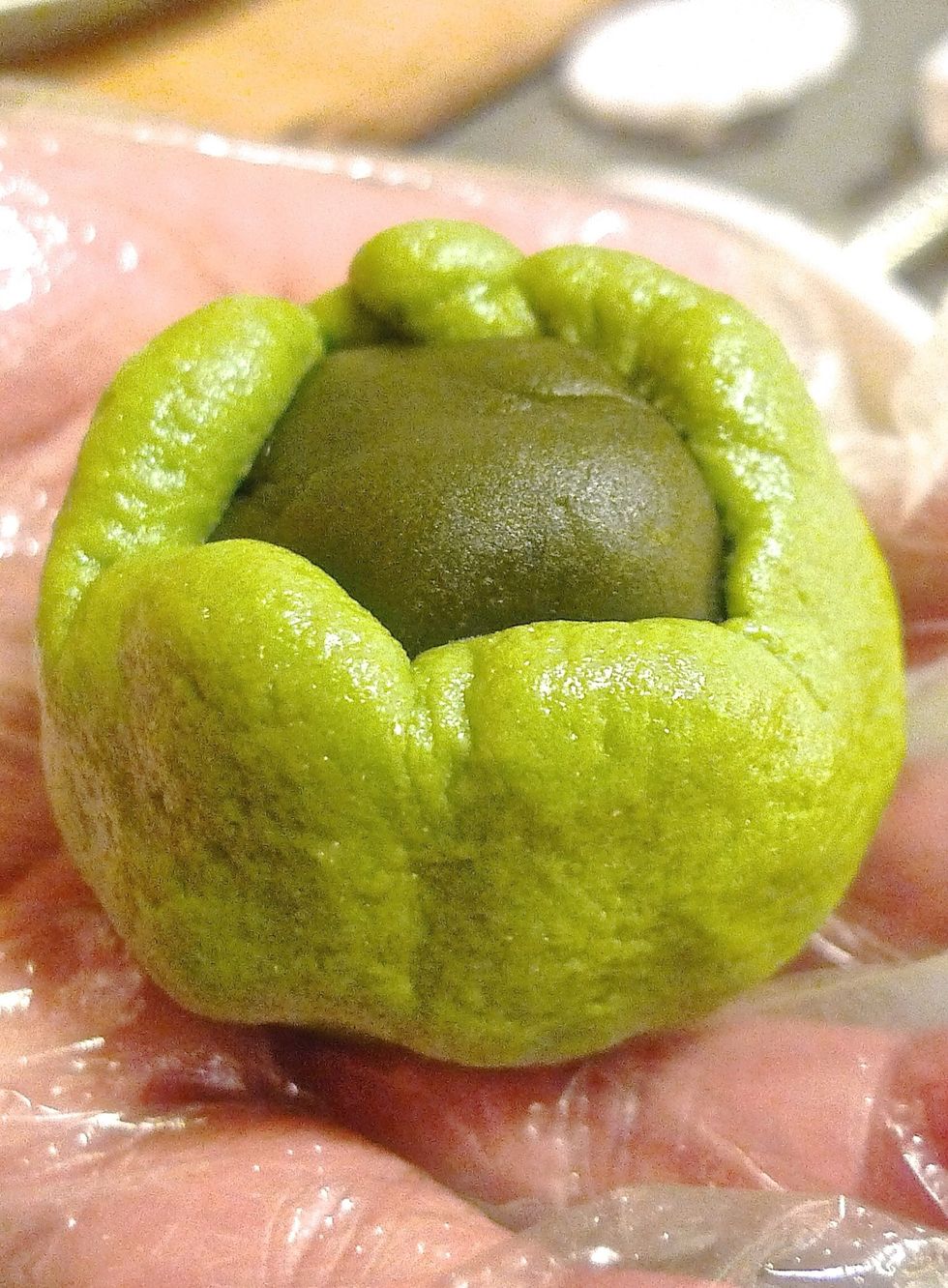 Wrap and seal the green tea lotus paste ball by slowly pushing the snowskin until totally cover the lotus paste ball.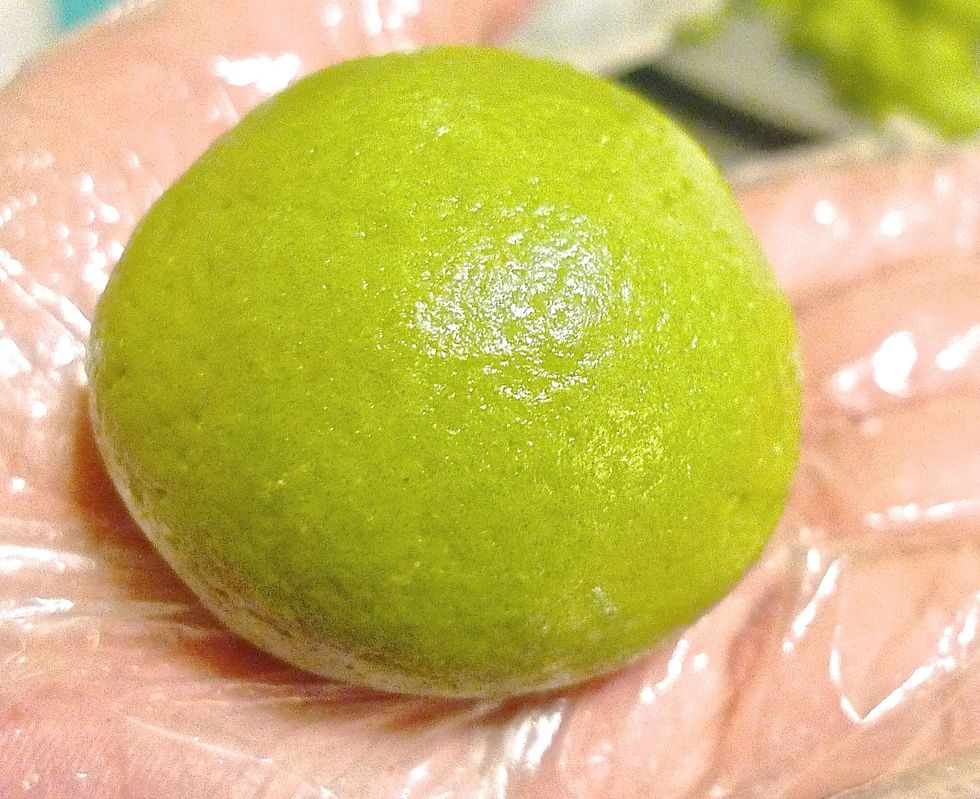 Shape into a ball again.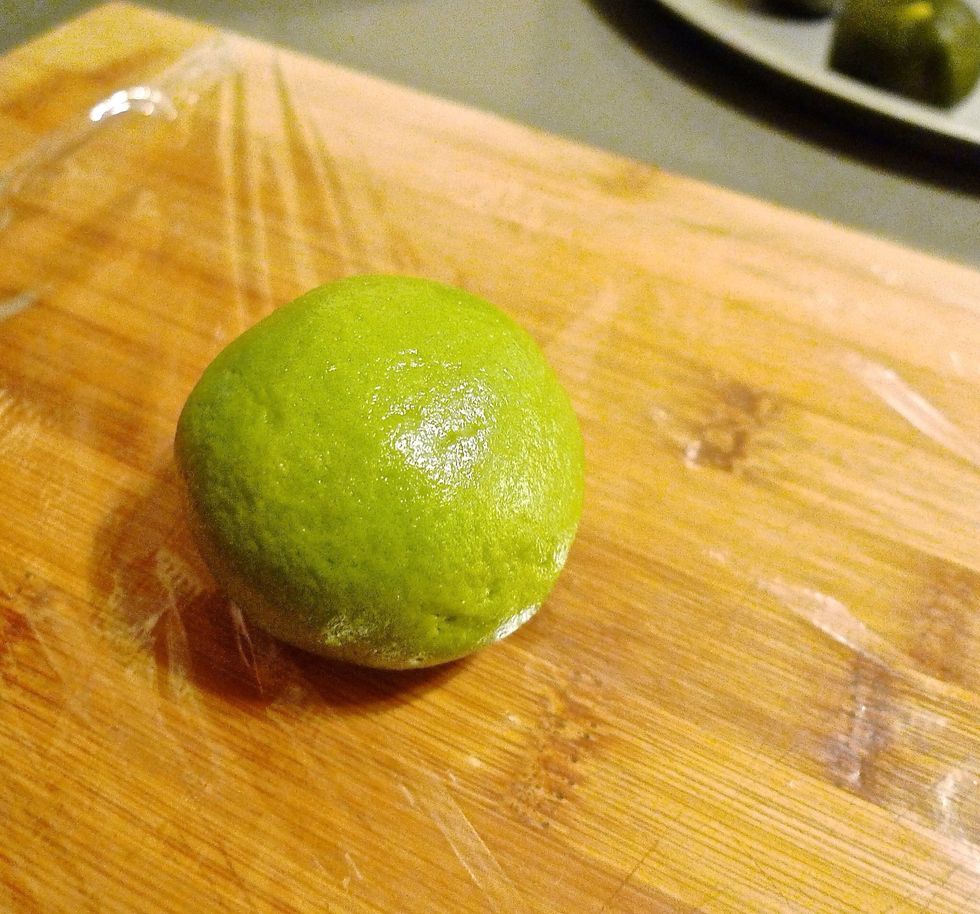 Place the wrapped ball on a working top lined with cling wrap for ease of working with the snowskin.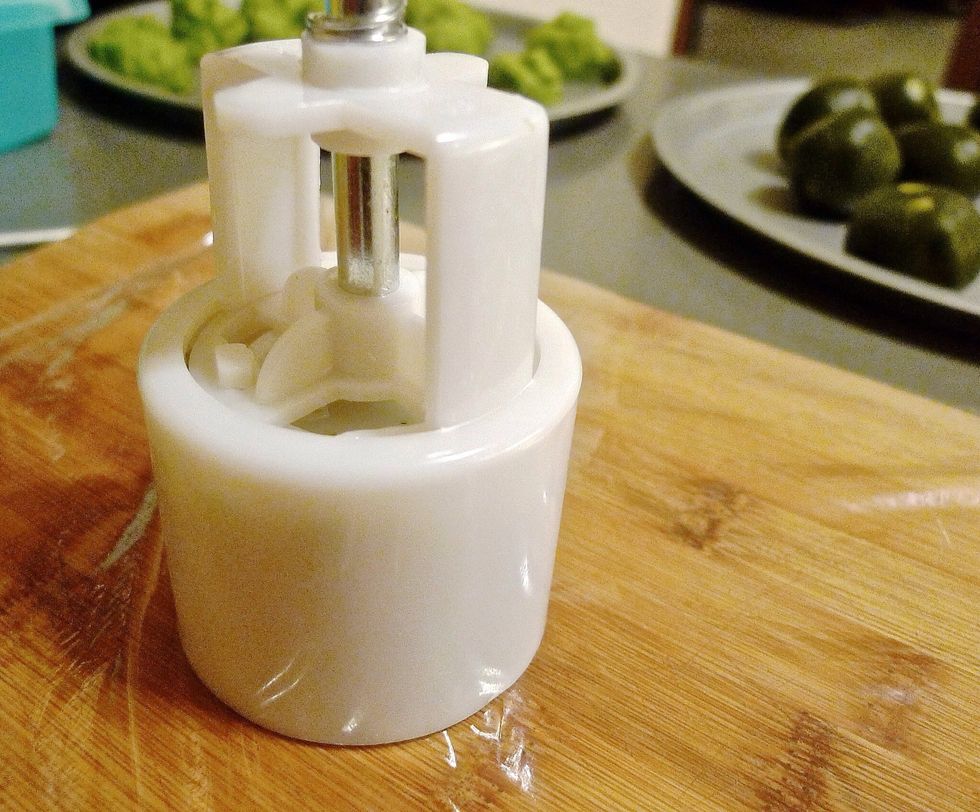 Place a mooncake mould over the snowskin ball.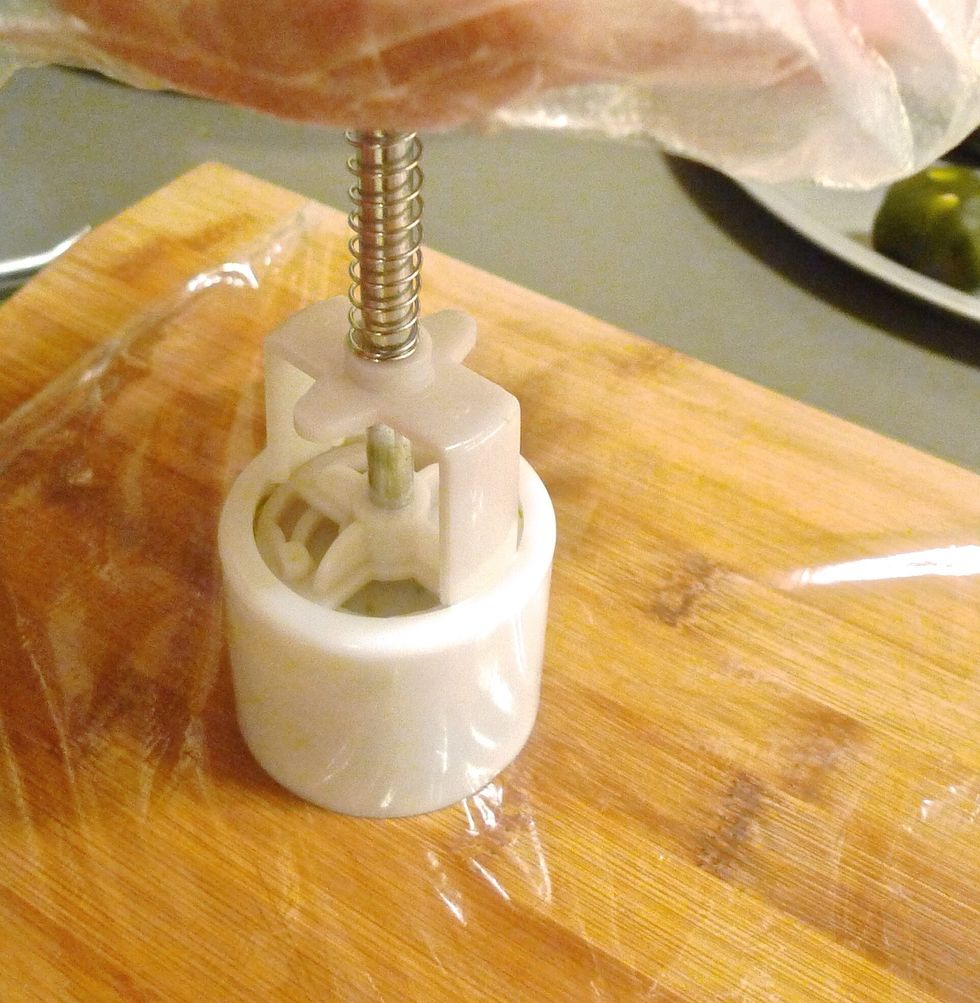 Press to flatten the dough.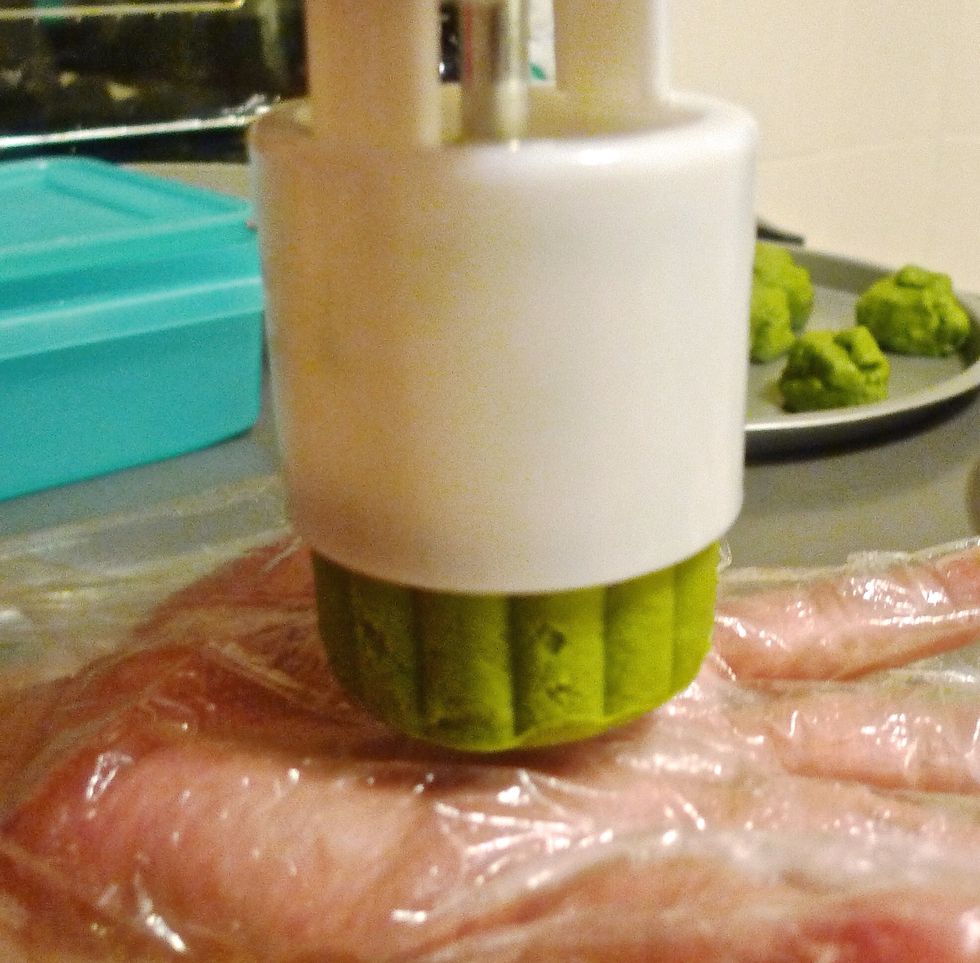 Turn lightly to de-mould, placing your hand below it.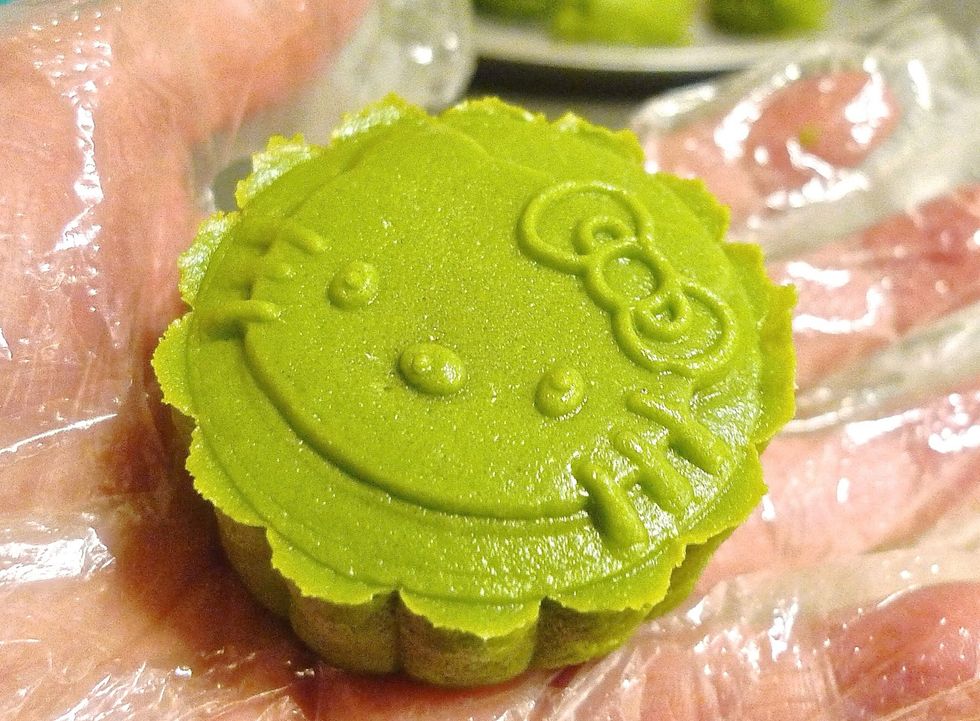 And you're done!
Place the mooncakes in a container lined with plastic wrap and chill in the refrigerator before serving.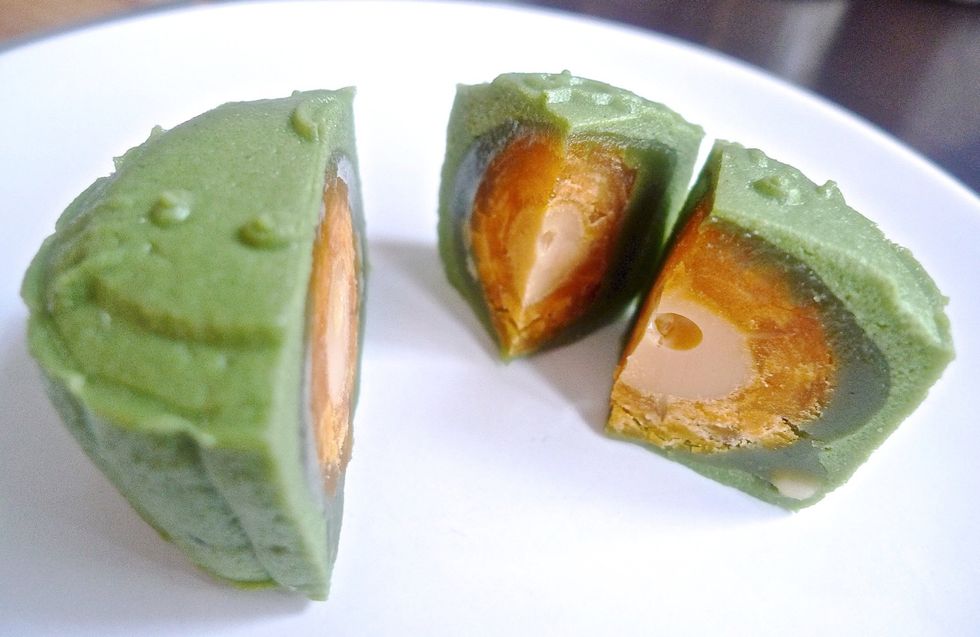 These dainty green tea mooncakes are usually eaten in small wedges accompanied with hot chinese tea. AS ALWAYS .... ENJOY! Do access www.huangkitchen.com for more details if needed.
1.0 Snowskin premix flour (300g)
OR
100.0g Koh fun (cooked glutinous flour)
135.0g Icing sugar
25.0g Shortening
80.0ml COLD water
(MIX)
20.0ml HOT water
10.0g Green tea powder, leave to cool completely
(FILLING)
480.0g Green tea lotus seed paste (filling)
20.0g Roasted melon seed (filling)
Huang Kitchen
For more step-by-step recipes and cooking tips, visit my website at \nhttp://www.huangkitchen.com