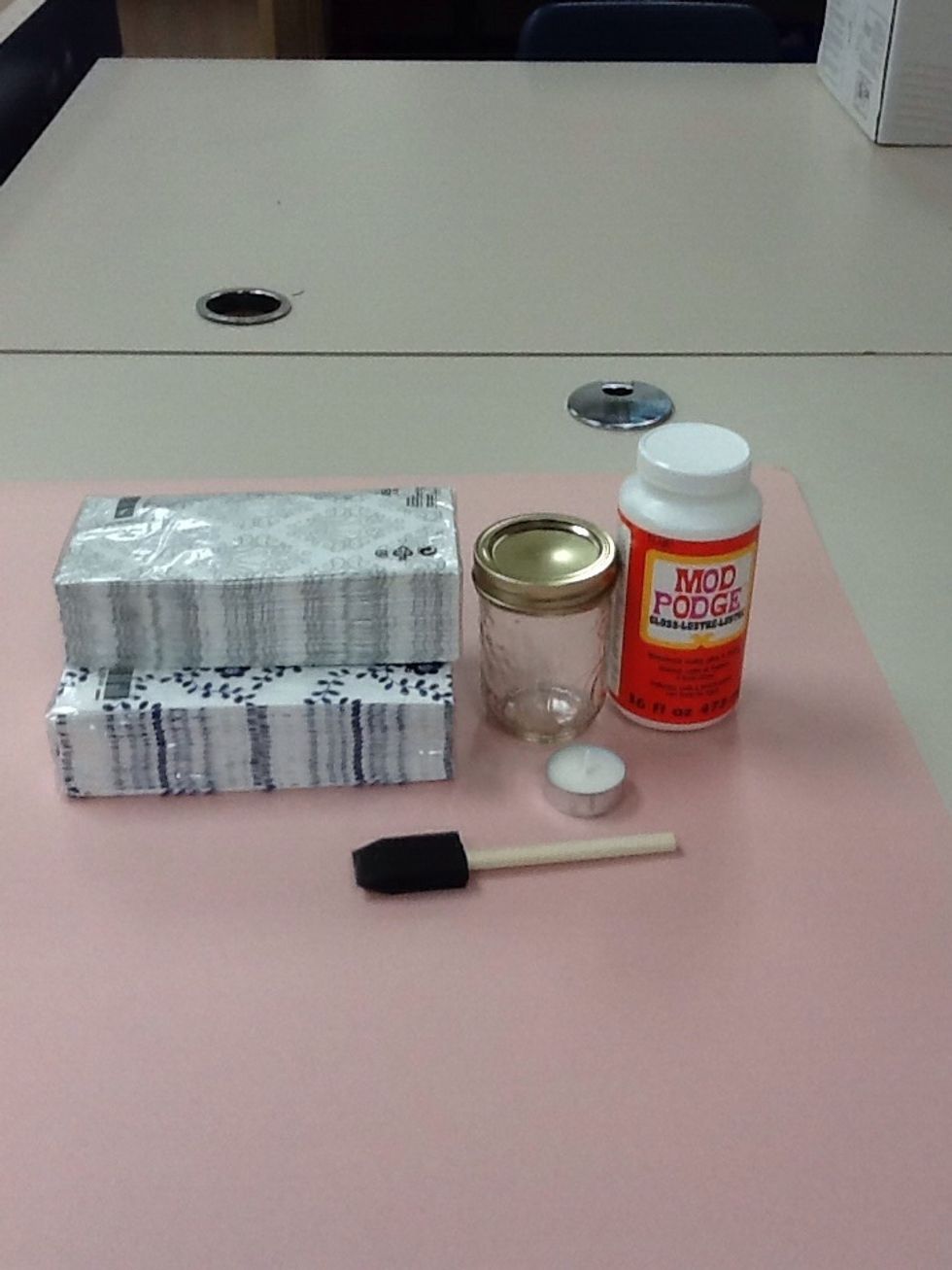 Have all of your equipment ready. Cover your work surface with some paper so the Mod Podge doesn't make a mess on it.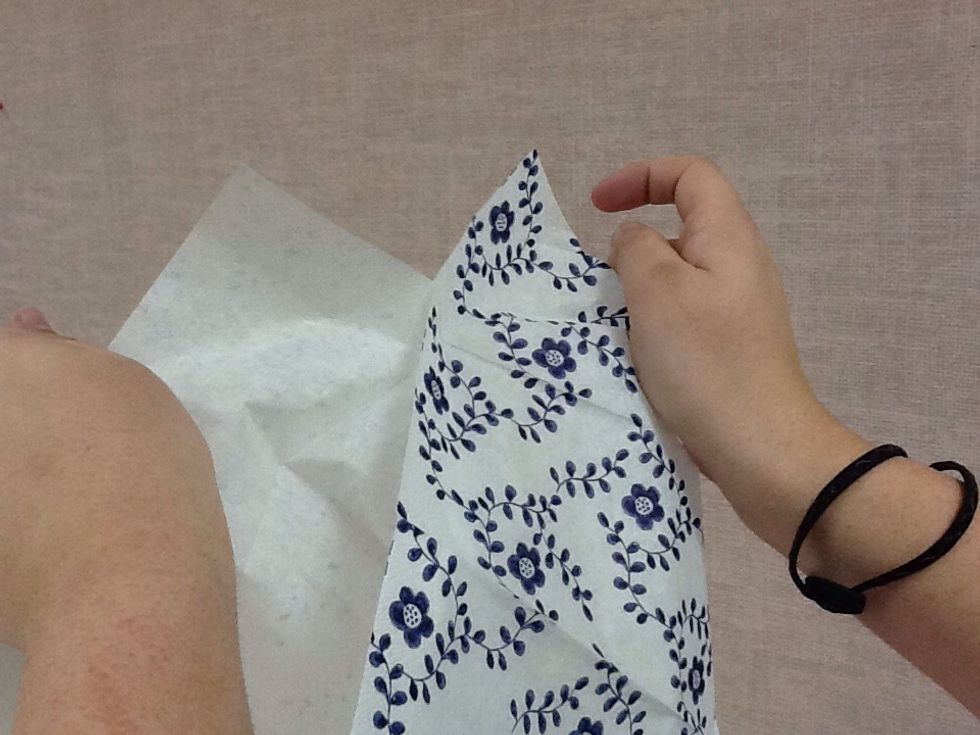 IKEA or the dollar store have some inexpensive decorative paper napkins. Pull apart your napkin. If it's 2 ply then it will now be a thin, single ply sheet to work with. You only want one thin sheet.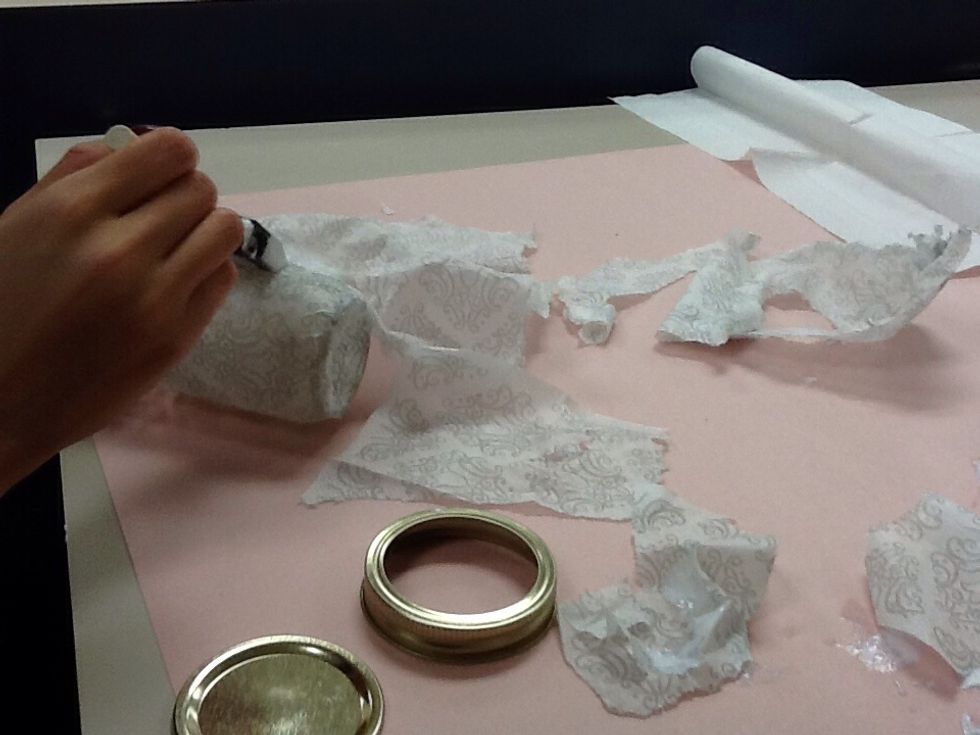 Brush a thin layer of Mod Podge over the mason jar and put paper on the jar. You can rip or cut the paper to fit the jar. Next, start putting a light layer of Mod Podge over the paper.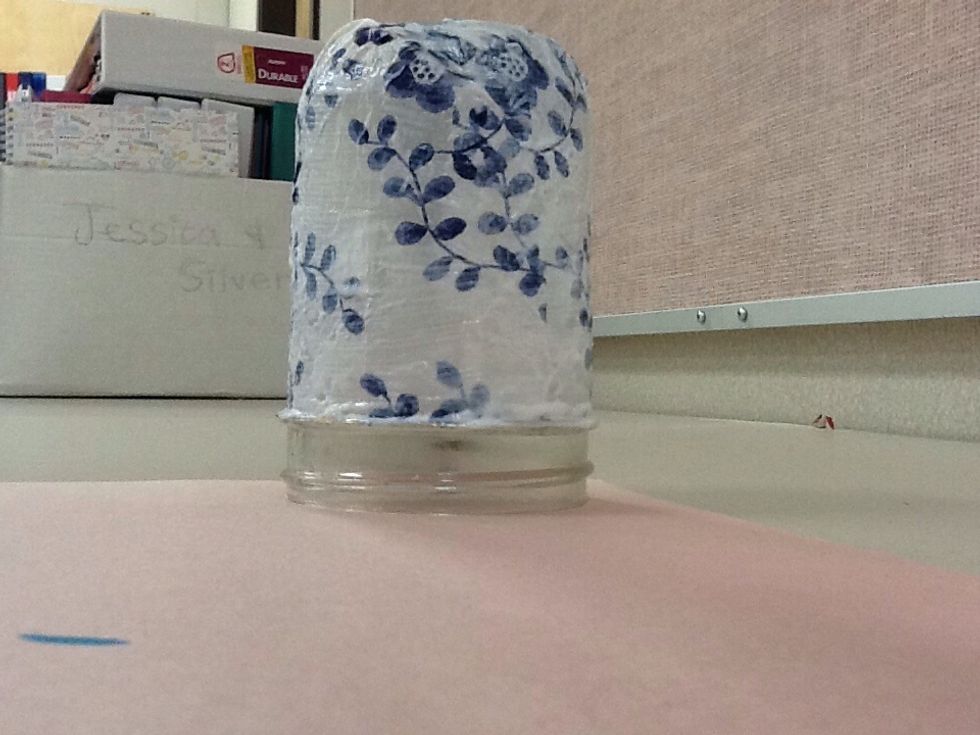 Only cover the jar up to where the metal ring will screw back on.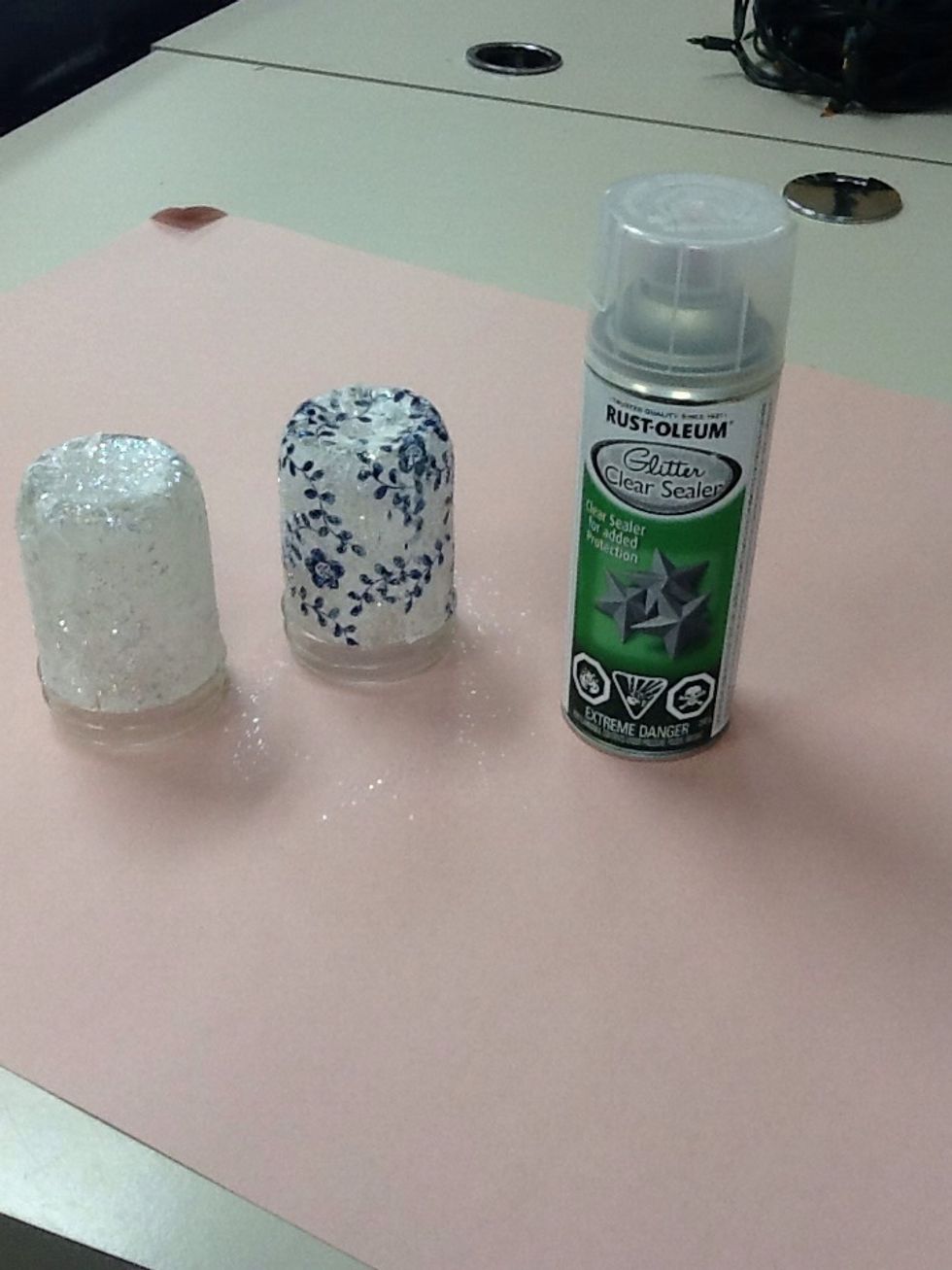 When the Mod Podge is wet you can add some sparkles to your jars. We sprayed the jars the next day when the mod podge was dry. The clear glitter sealer was bought at Home Depot.
Screw on the lid rings, and light a tea light candle. You have made a beautiful and simple gift!
1.0 250ml or 500 ml mason jar
1.0 Container Mod Modge
1.0 Small foam brush
1.0 Decorative paper napkin
1.0 Optional: clear sealer spray
1.0 Tea light candle
Optional: sparkles