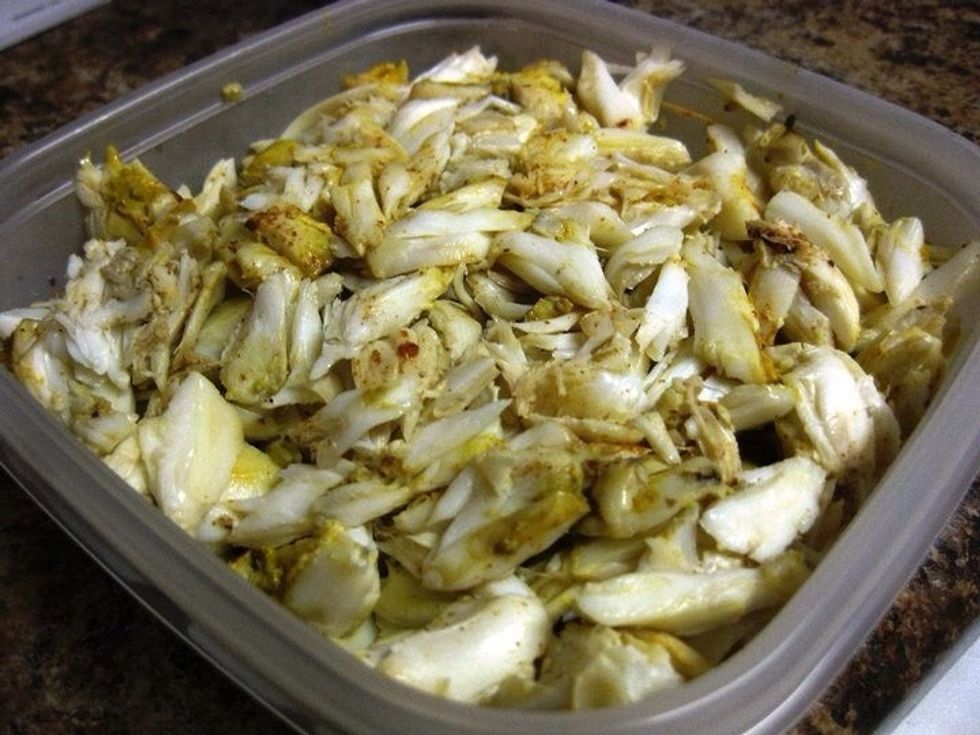 Blue crab meat, callinectes sapidus - hand picked by me!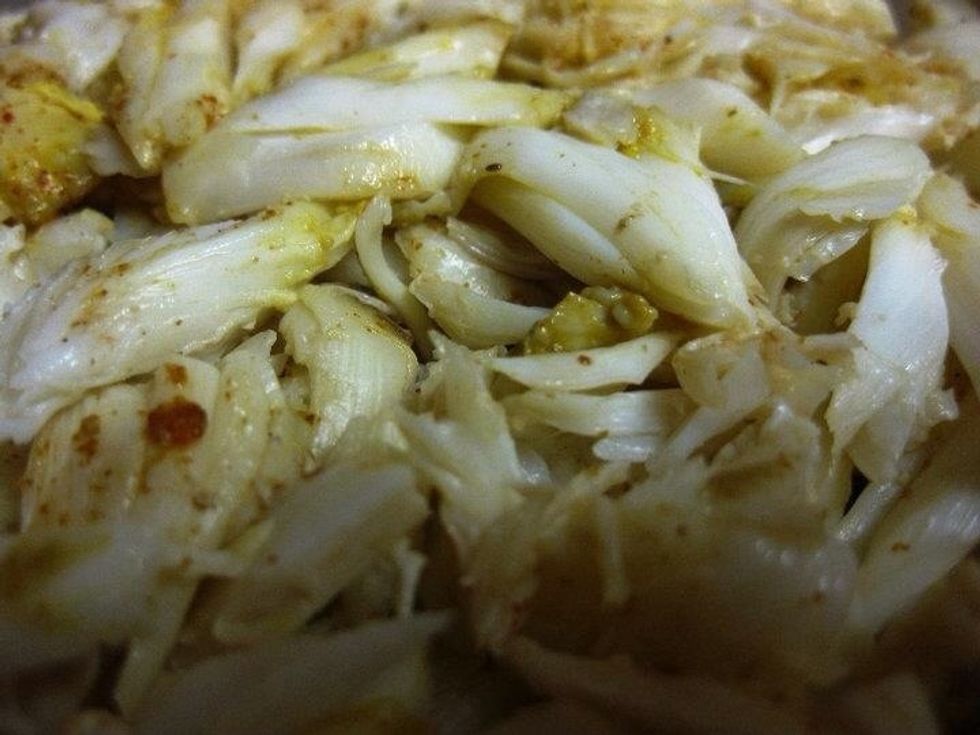 Combine all ingredients except for the crab meat and mix well, then gently fold in the crab meat. You paid extra for the jumbo lump, keep those lumps together as best you can.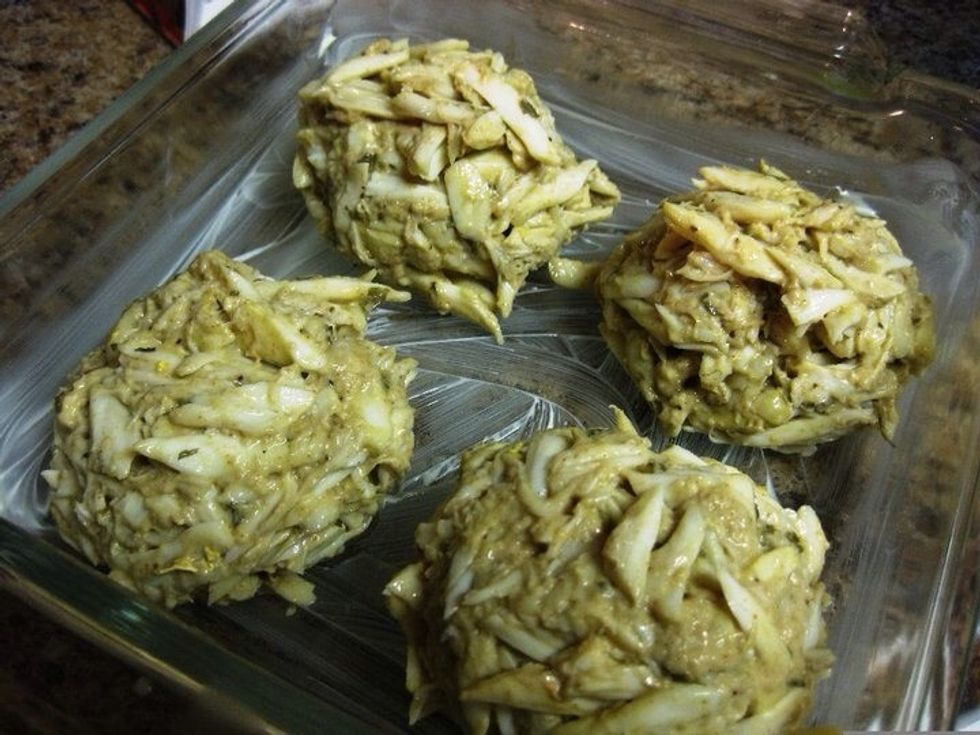 Form into four crab cakes, and place in a buttered pan. I usually place in the freezer for about 20 minutes for the cakes hold together during cooking.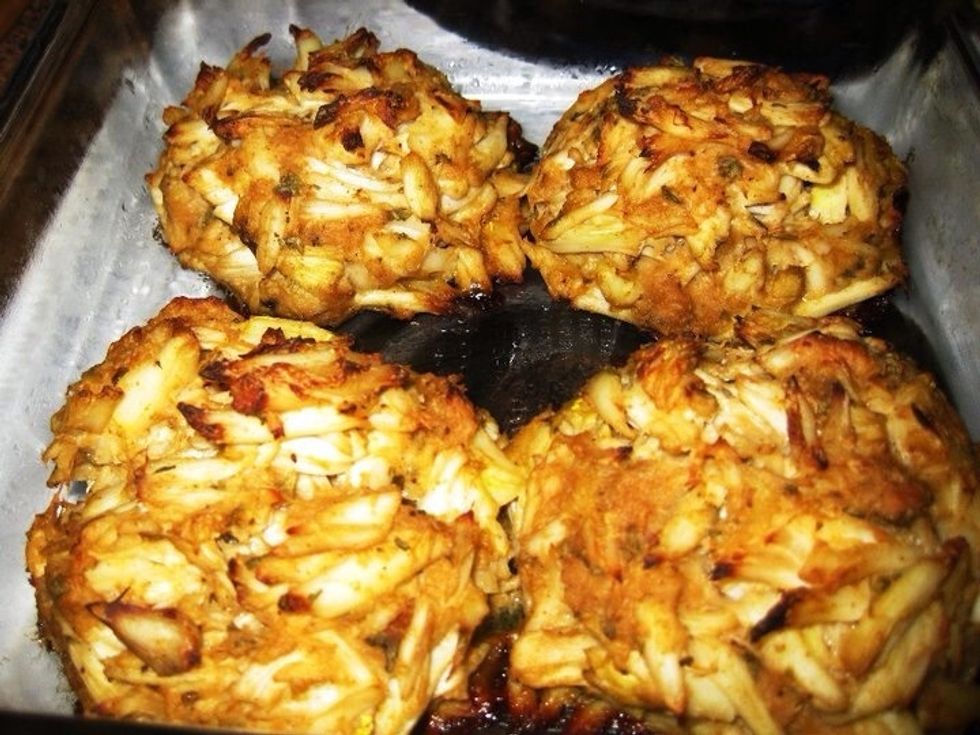 Place in a pre-heated oven at 350 degrees for 30 minutes, or until golden brown. You can also pan fry them if you prefer.
Enjoy!
1.0lb Jumbo lump crab meat (from American waters)
2.0 Slices of bread (crusts Removed)
1/4tsp Salt
1.0tsp Old Bay seasoning
1.0Tbsp Baking powder
1.0Tbsp Chopped parsley
1.0Tbsp Worcestershire sauce
1.0Tbsp Mayonnaise
Charlotte, North Carolina