This recipe is great for people with allergies (like me😶) like egg and nuts. Vegans/vegetarians can sub. gelatine for agar agar powder.
Have all ingredients out first and measure then out as you go along
Any vegetable oil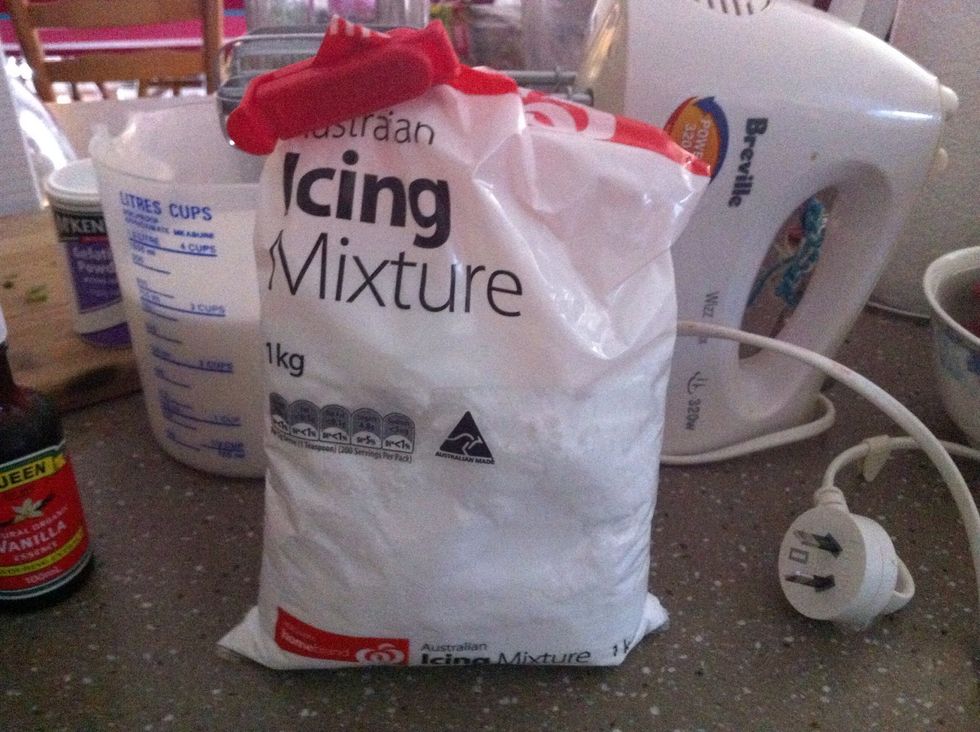 Icing sugar (also known as powdered or confectioner's sugar; they're all the same thing)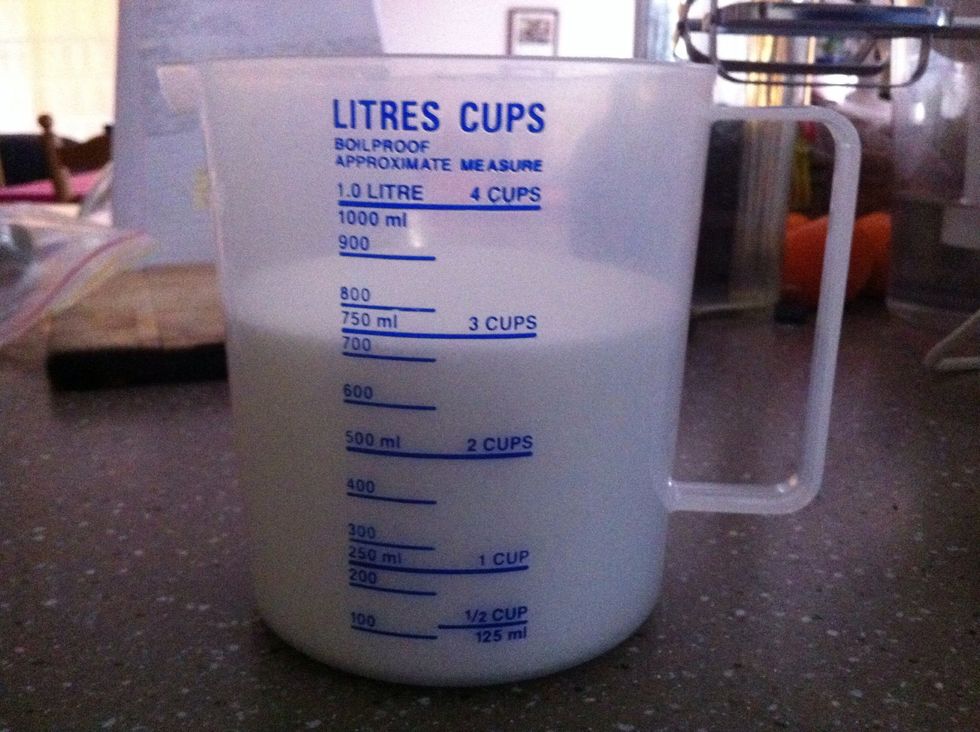 3 cups sugar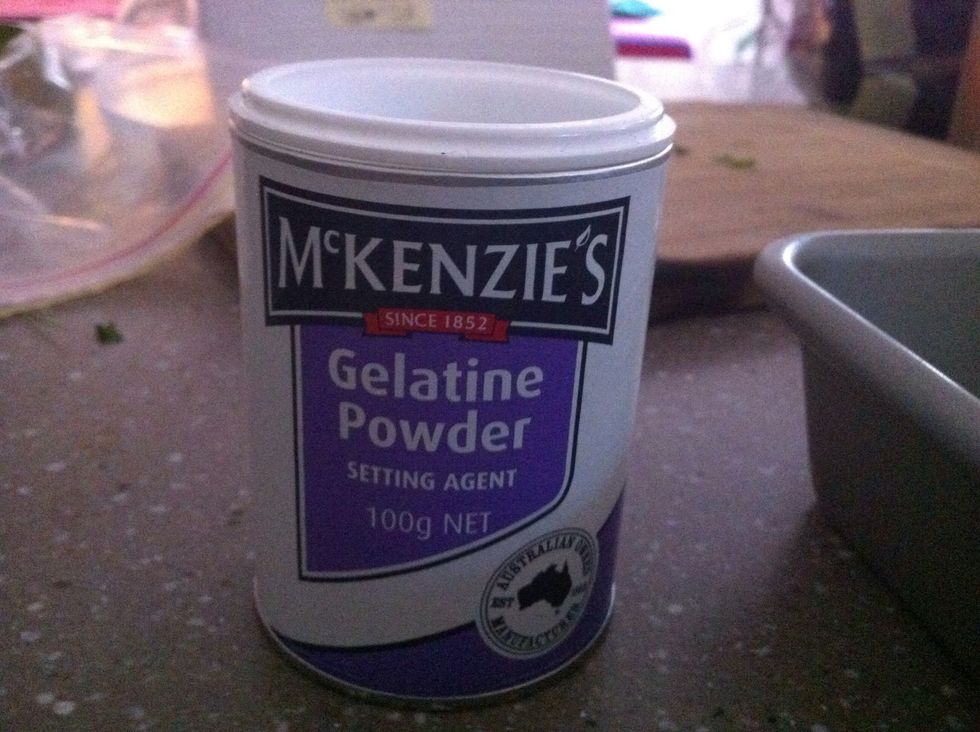 Gelatine powder
Any essence and/or food colouring. I used vanilla essence and pandan essence.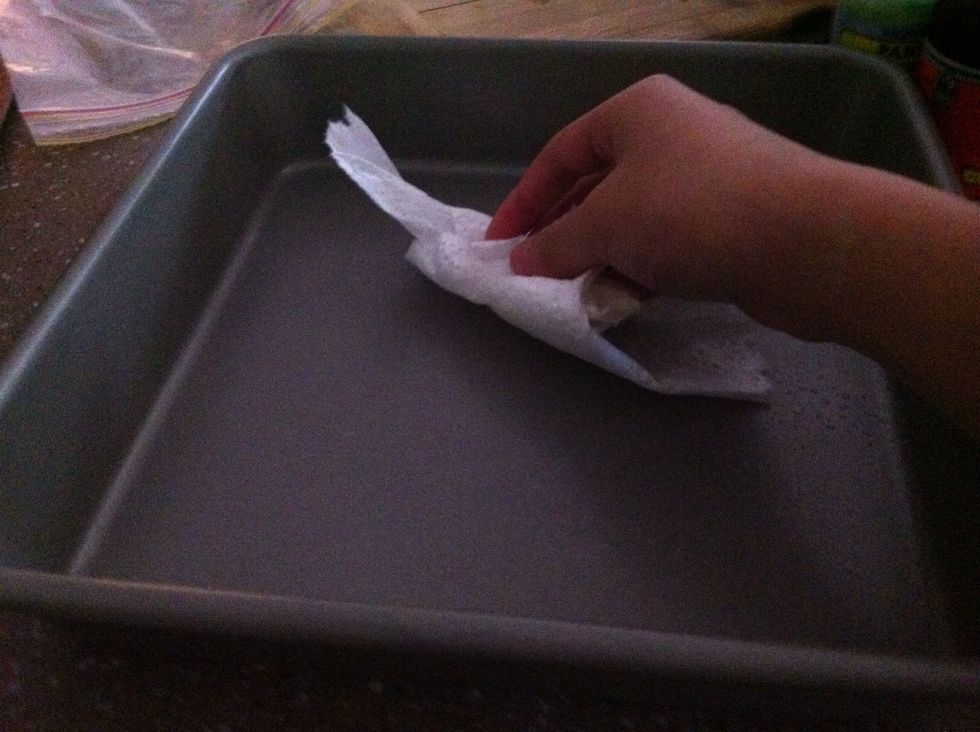 Lightly oil pan/s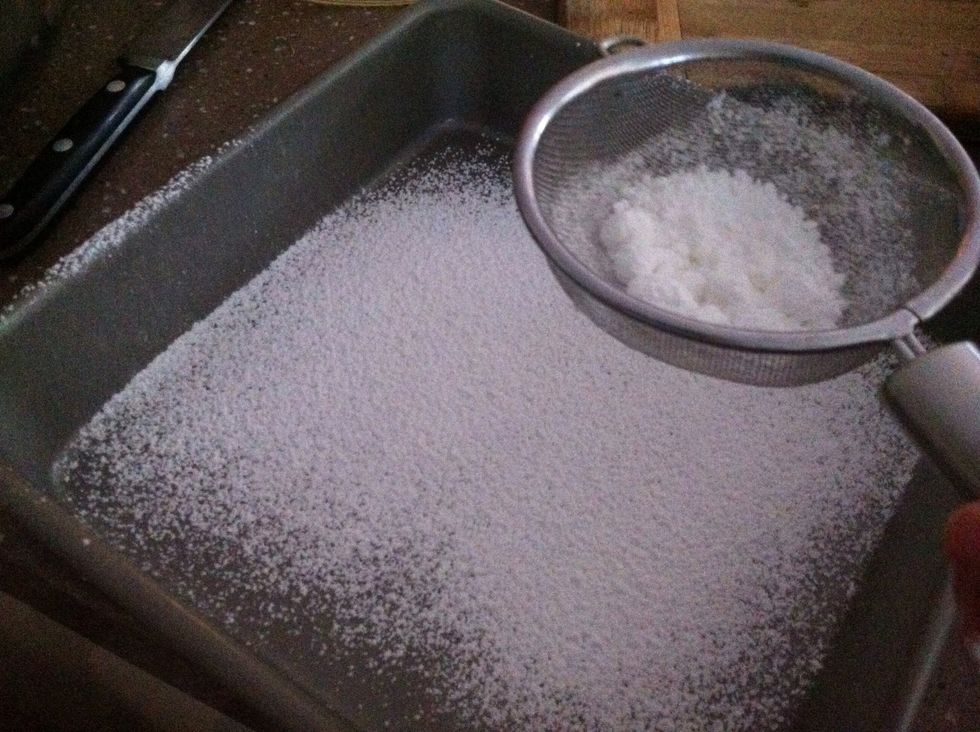 Dust with icing sugar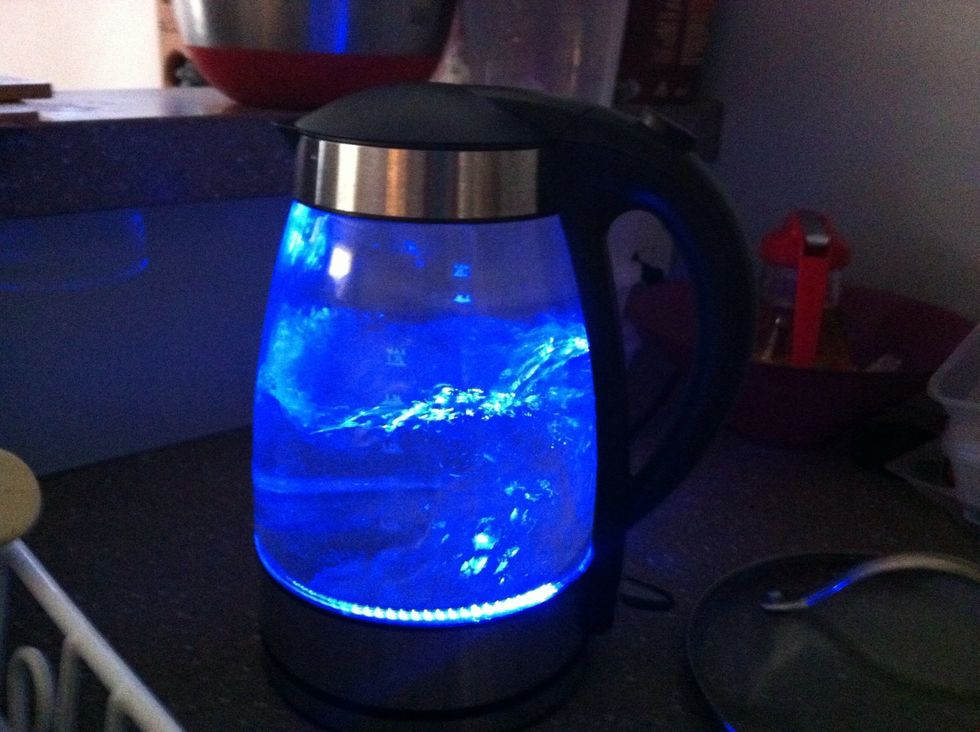 Boil water. Haha awesome kettle right?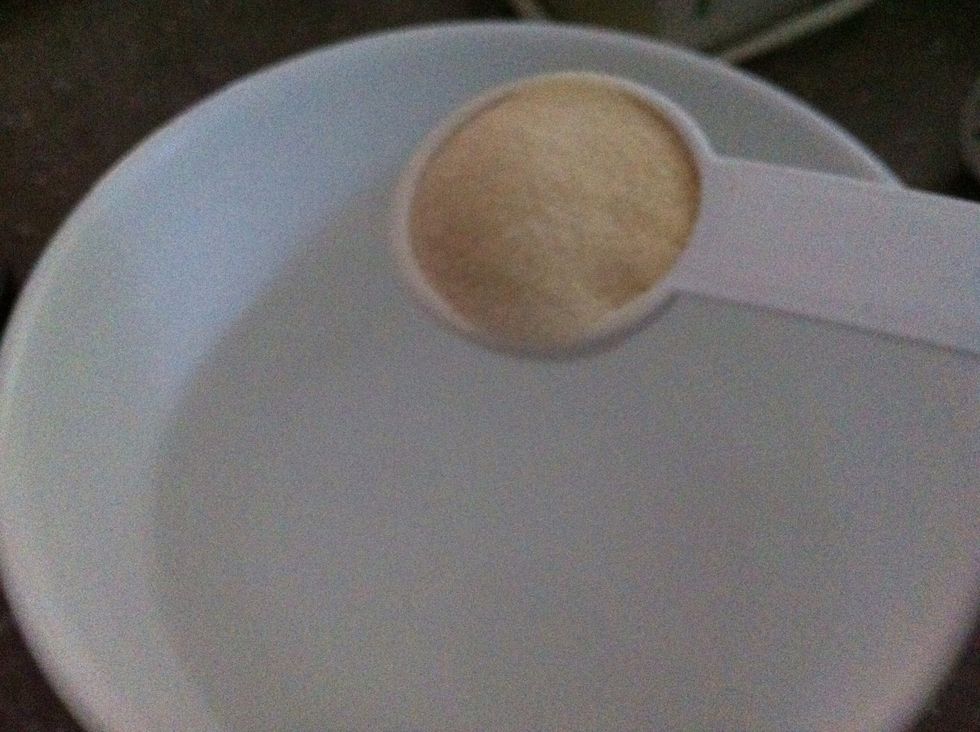 Measure out 1 1/2 c water. Put into medium sized bowl. Add the two tablespoons of gelatine and DO NOT STIR or you'll get lumps...like silly me.... When most of the gelatine has melted...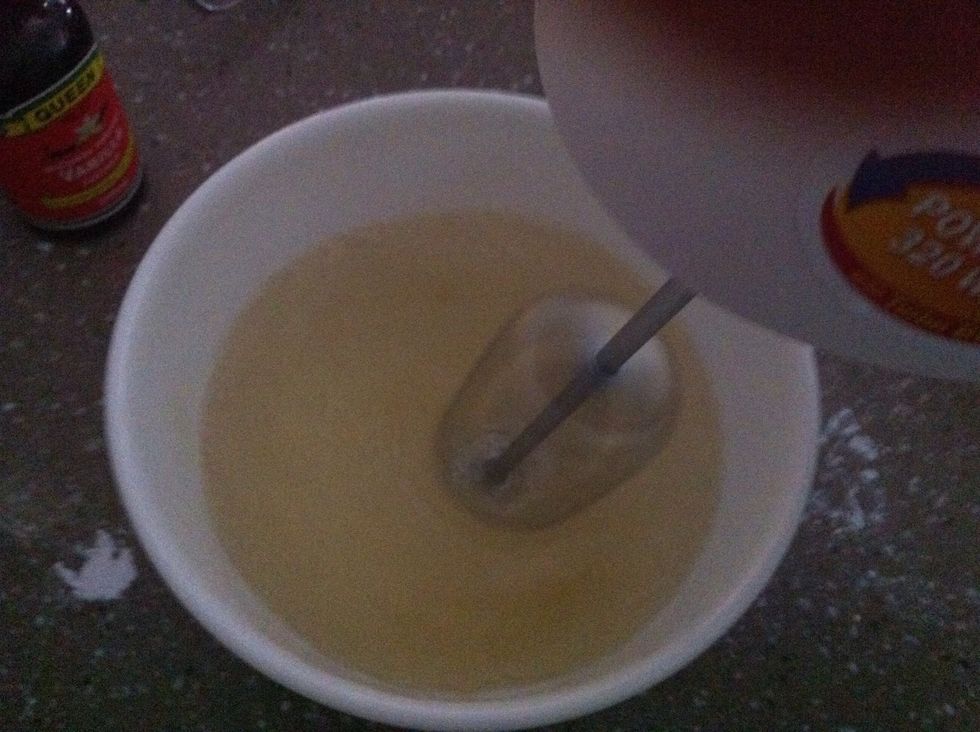 Beat with ONE whisk (that's why a hand mixer is better at this stage and a stand mixer is better at later stages) until a little frothy.u might wanna hold your nose. This stuff STINKS to high heaven
Put sugar into a bowl, preferably metal. Gently pour gelatine dissolved in water in.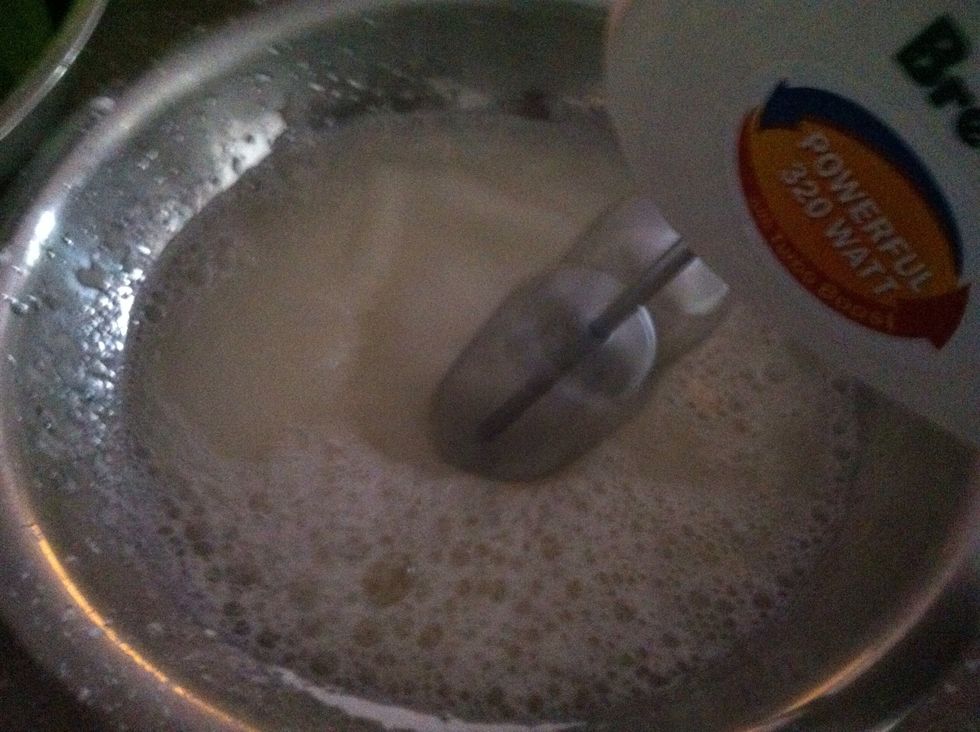 Now ya beat...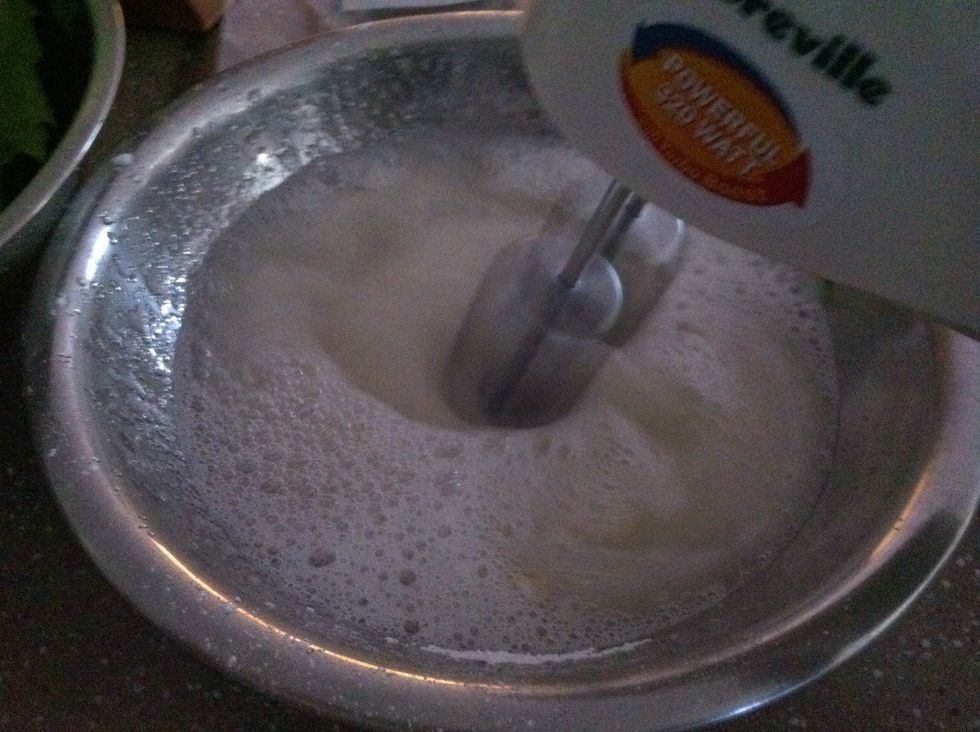 ...and beat...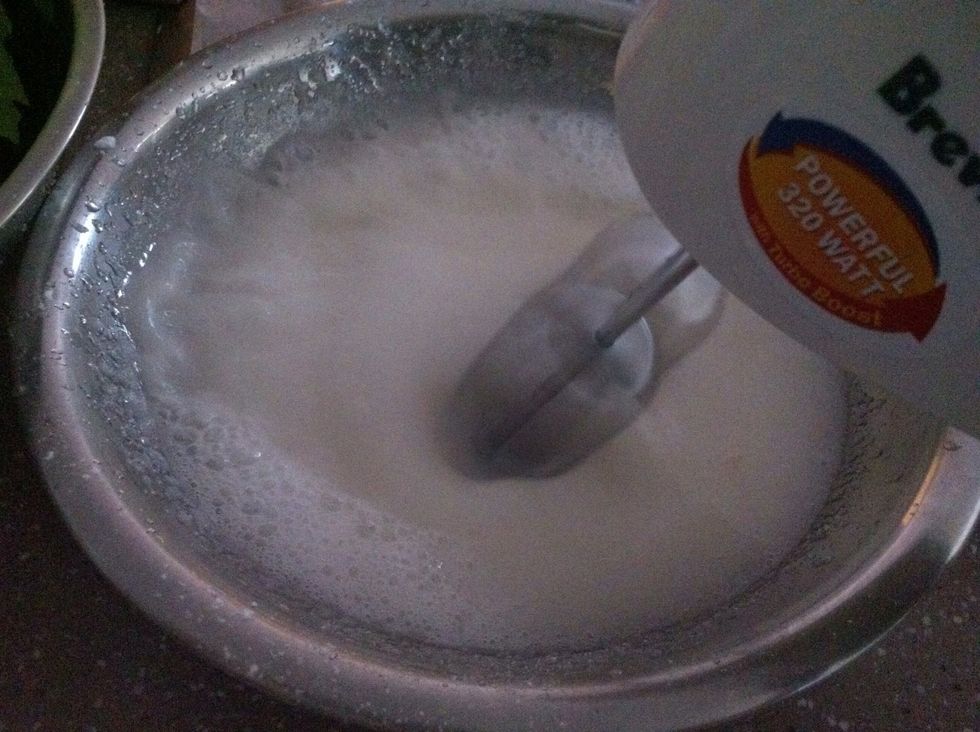 ...aaaand beat. Don't worry there's still more beating XD...
Feel the beat, yo!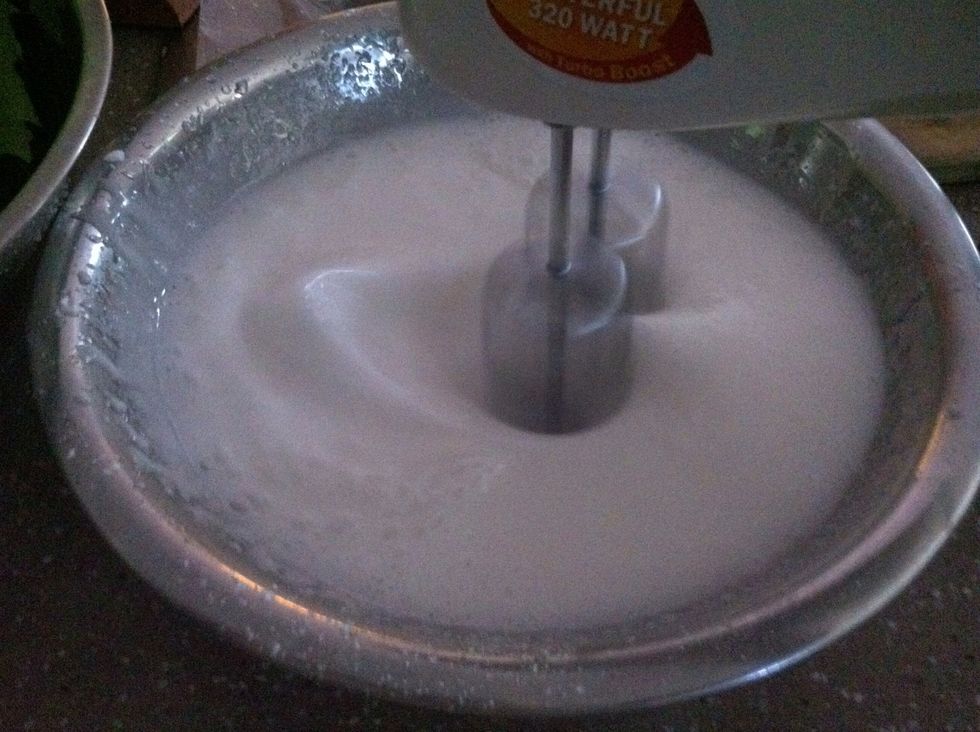 Keep going!
Haha not over yet... When relatively thick and white...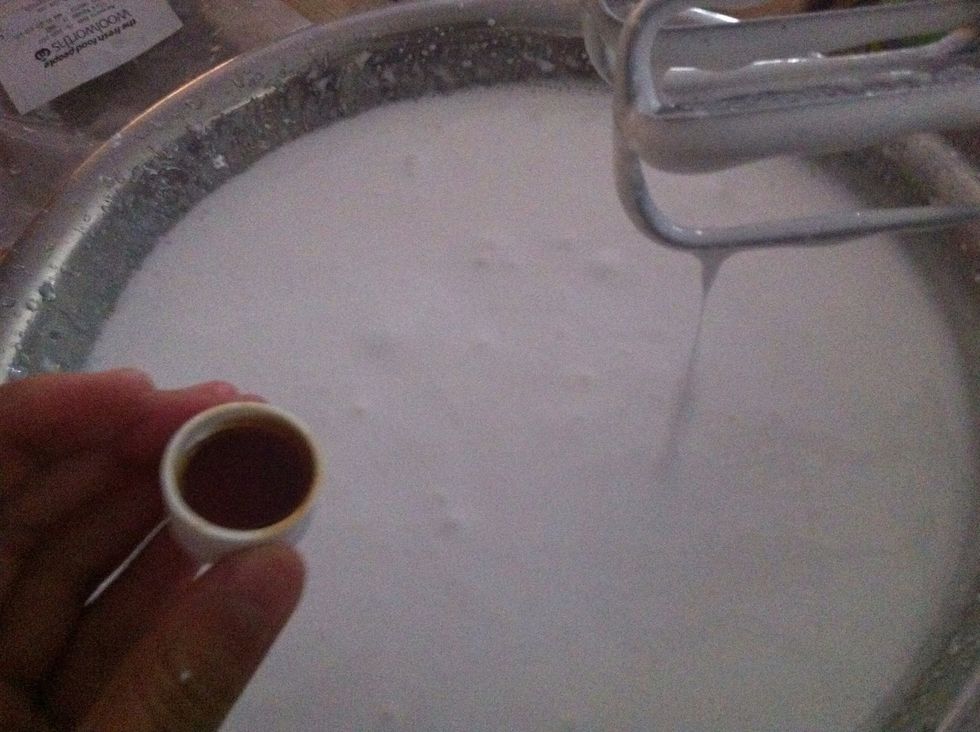 Add essence...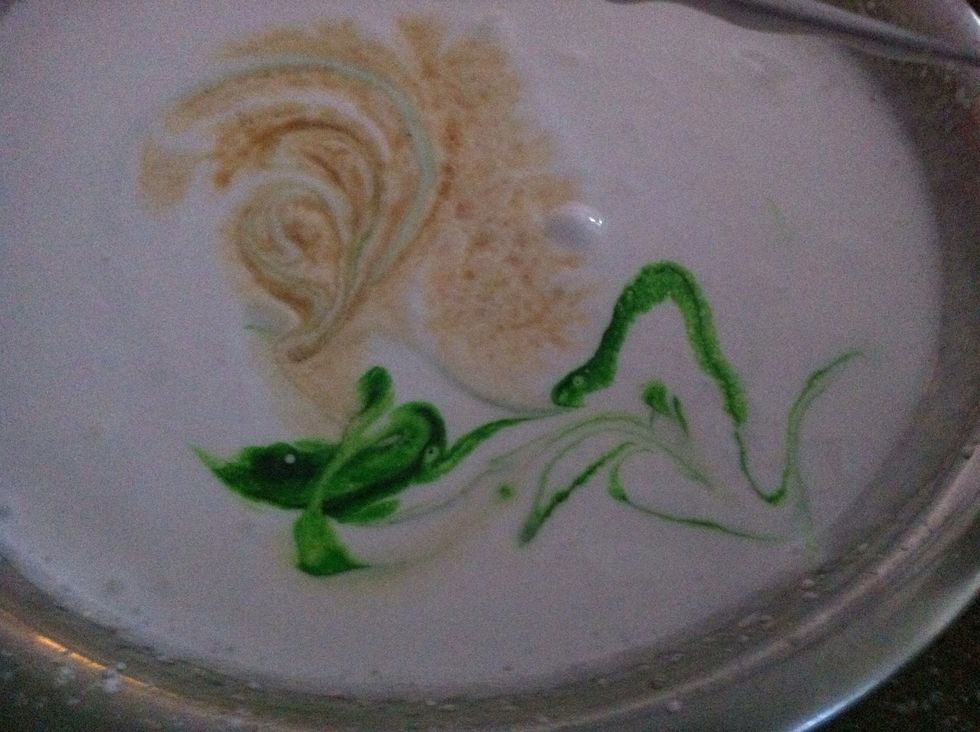 And food colouring...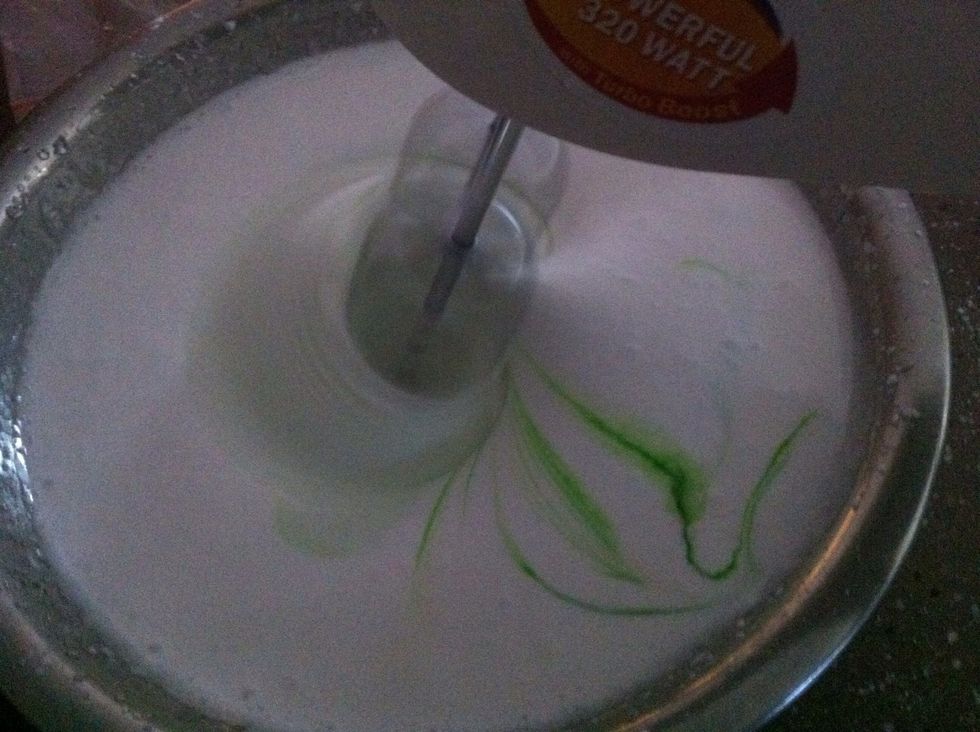 Now you beat again!
Beat beat beat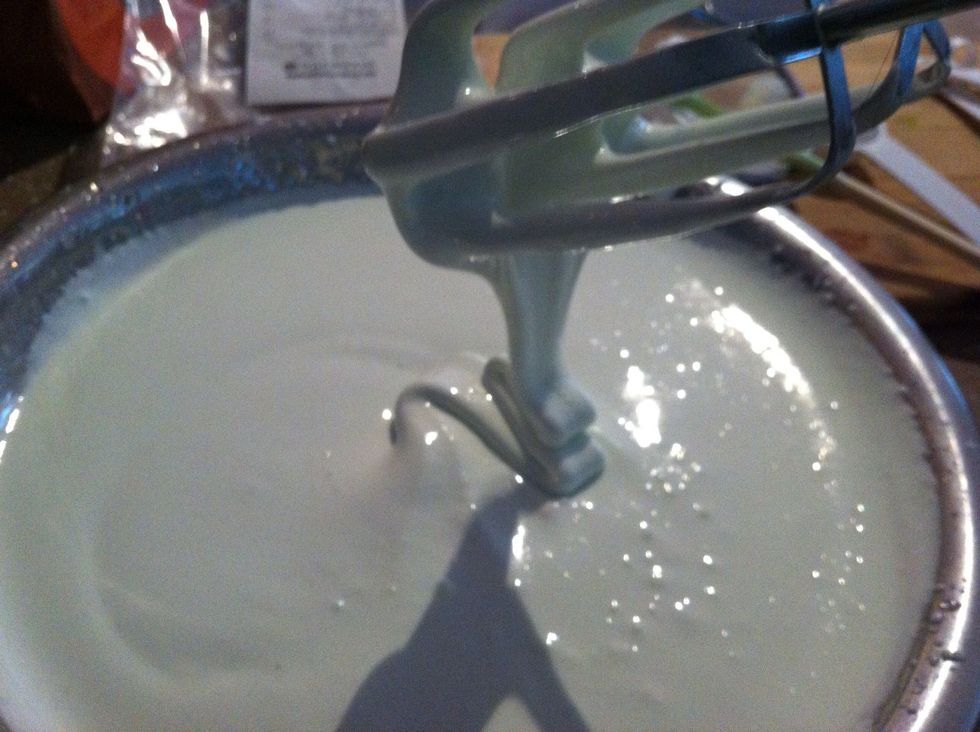 ...until this consistency. Feel the outside of the bowl, if it's warm keep beating. Dip your fingers in the bowl and rub them together. If you can feel sugar granules keep beating as well.
Pour into prepared pan/s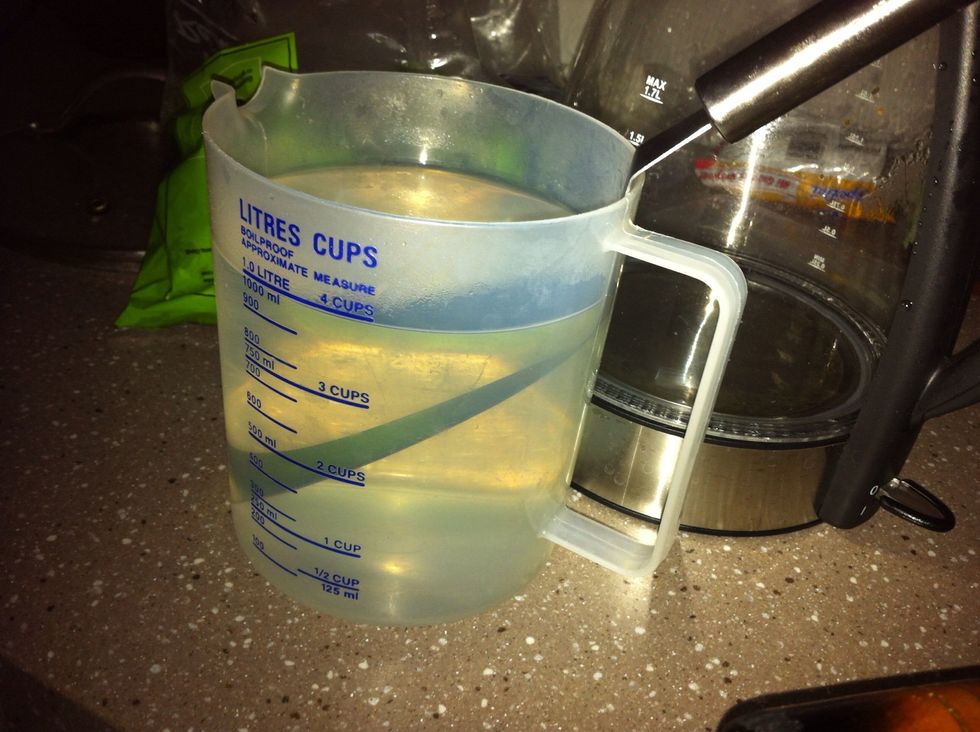 The hot water should still be kind of warmish hot. (If not, boil another kettle of water) Leave the palette knife in the hot water to warm up. Sorry water looks yellow- auto flash was on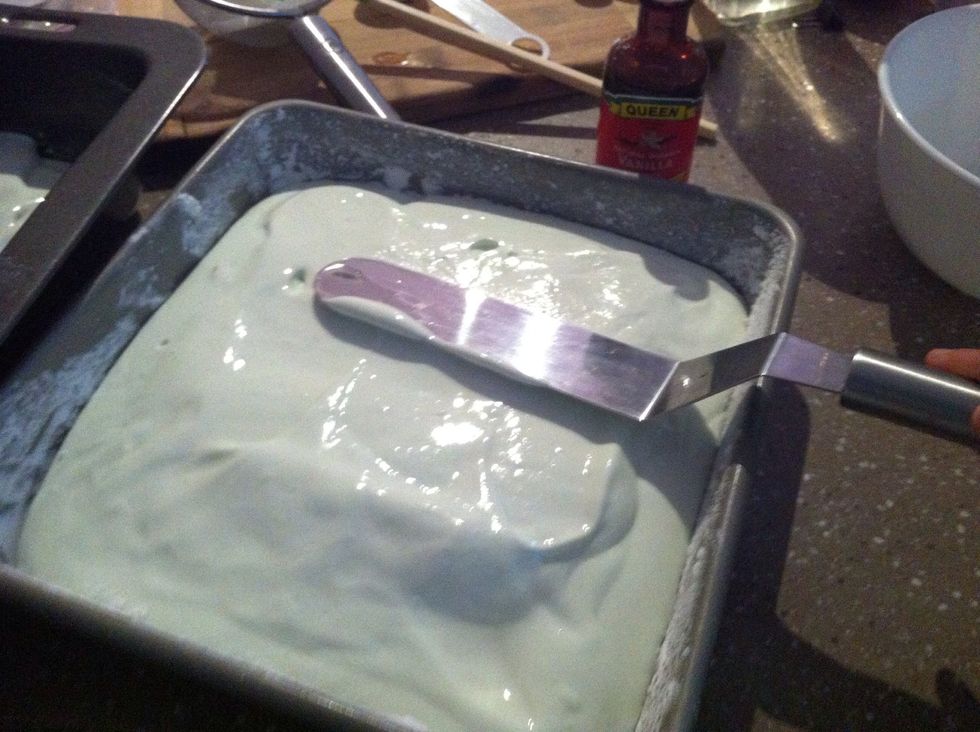 Smooth out surface with hot wet blade
Dip in again when marshmallow starts to stick to the blade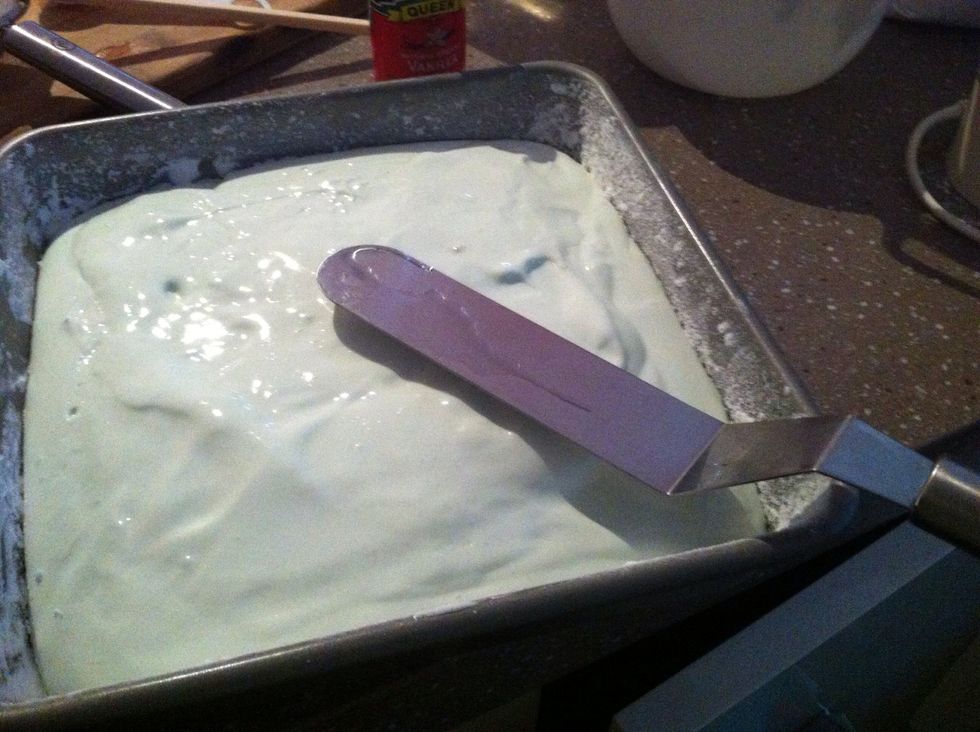 Evenly distribute marshmallow gloop.
Dust the top layer with icing sugar, especially the corners!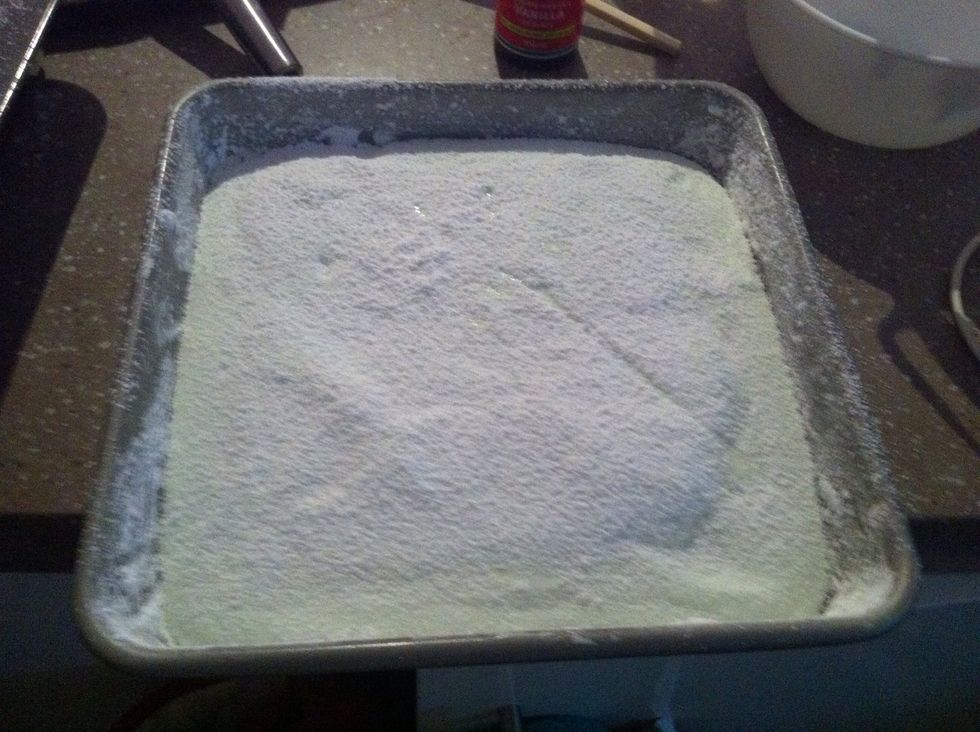 (Yeah, hadn't done my corners yet)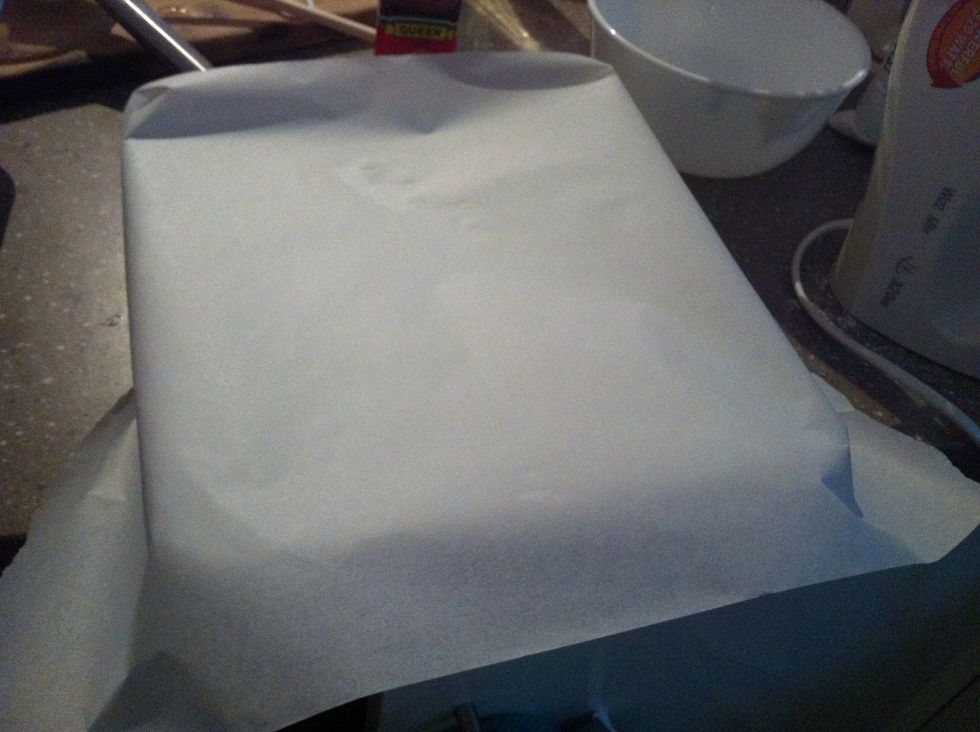 Cover with baking paper, but make sure it isn't touching the surface of the marshmallow.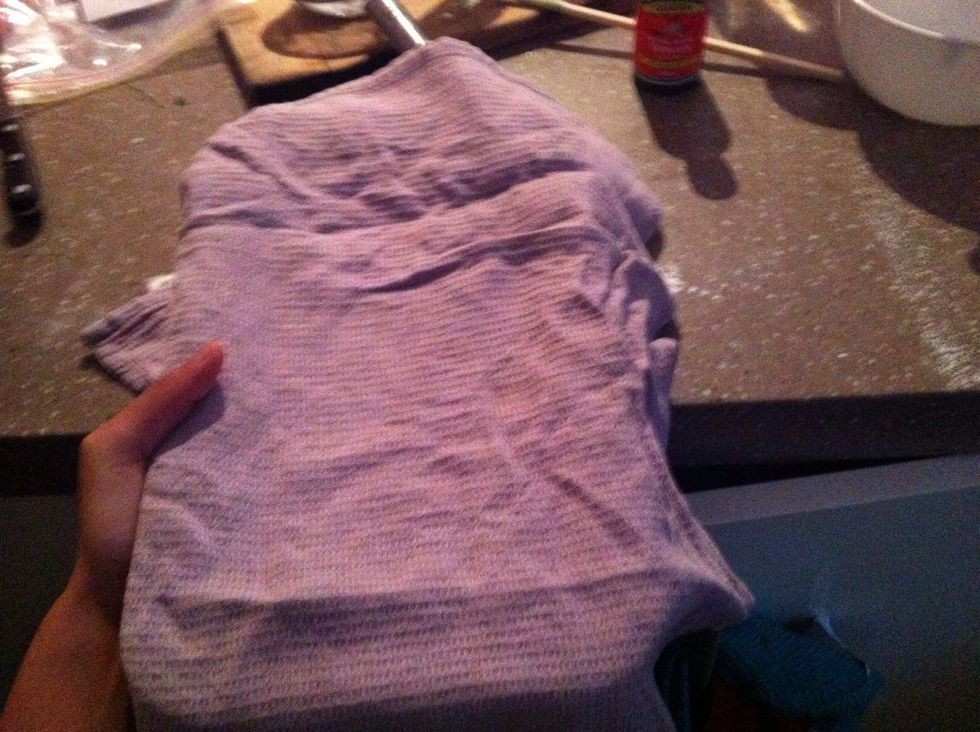 ...or cover with a kitchen towel
Leave overnight, or a minimum of 6 hours if you don't have much time.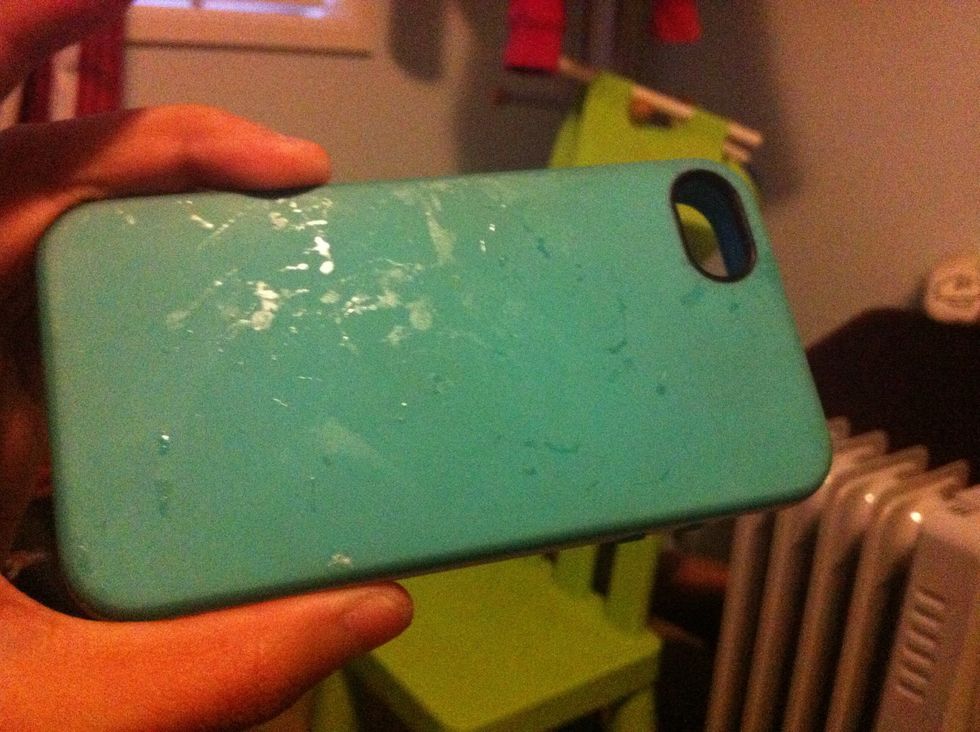 Lesson of life: never have phone in kitchen when whipping gelatine. The gelatine got on my favourite phone case when I put it down after taking a pic :(
Wait overnight... Have sweet dreams of marshmallows...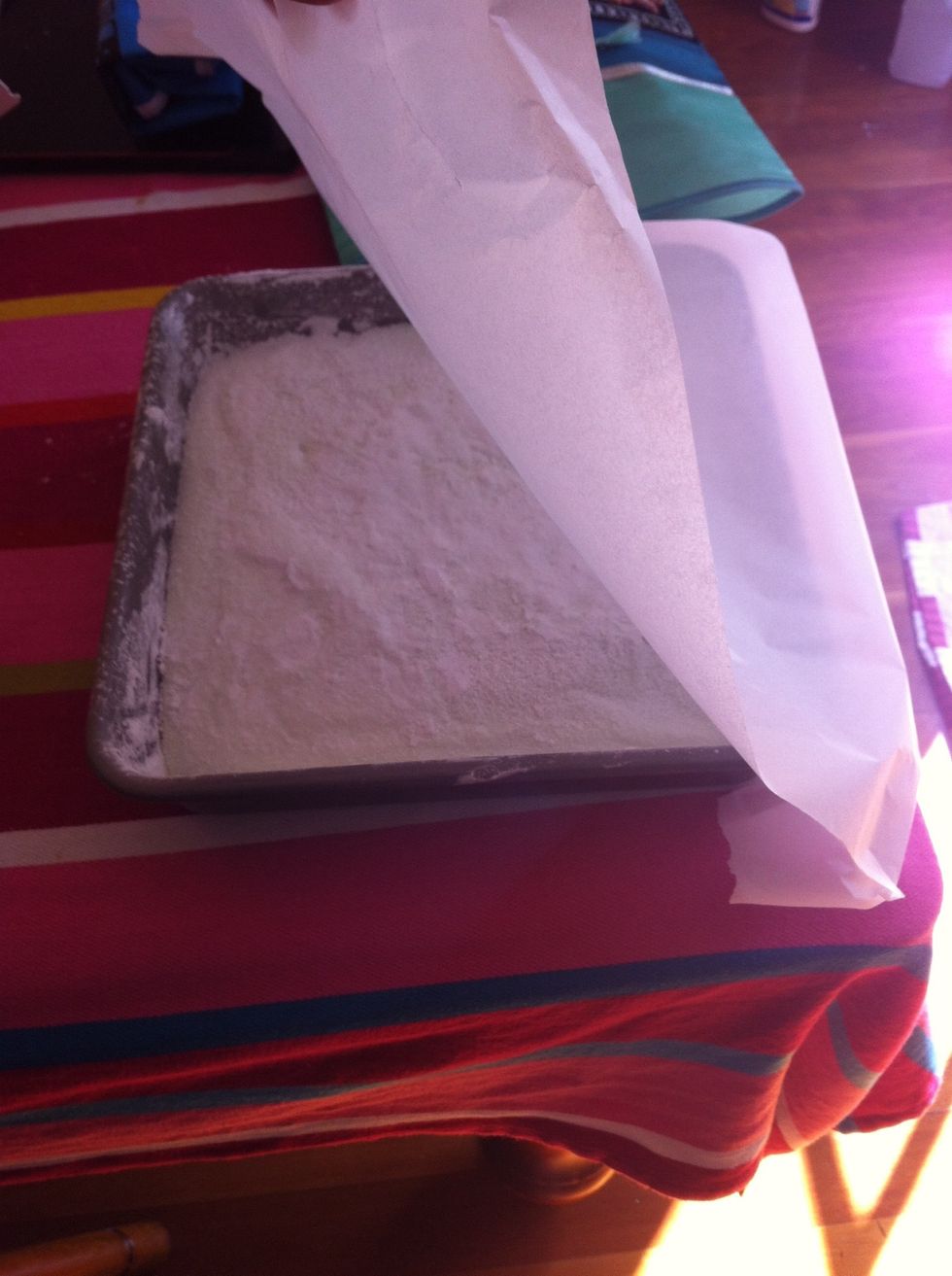 Mornin' my mallows!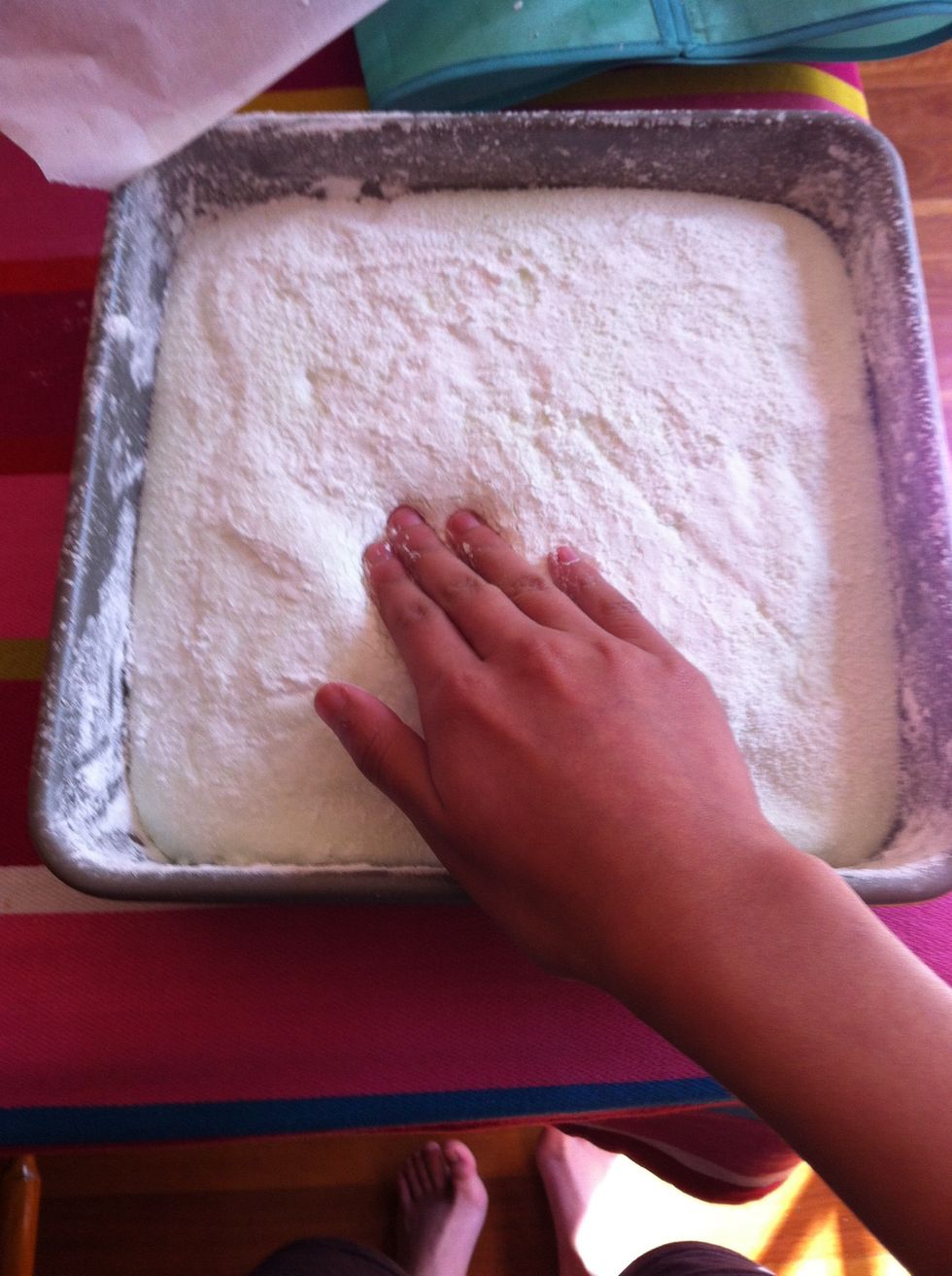 You should be able to squish the marshmallow like this without your fingers making a hole.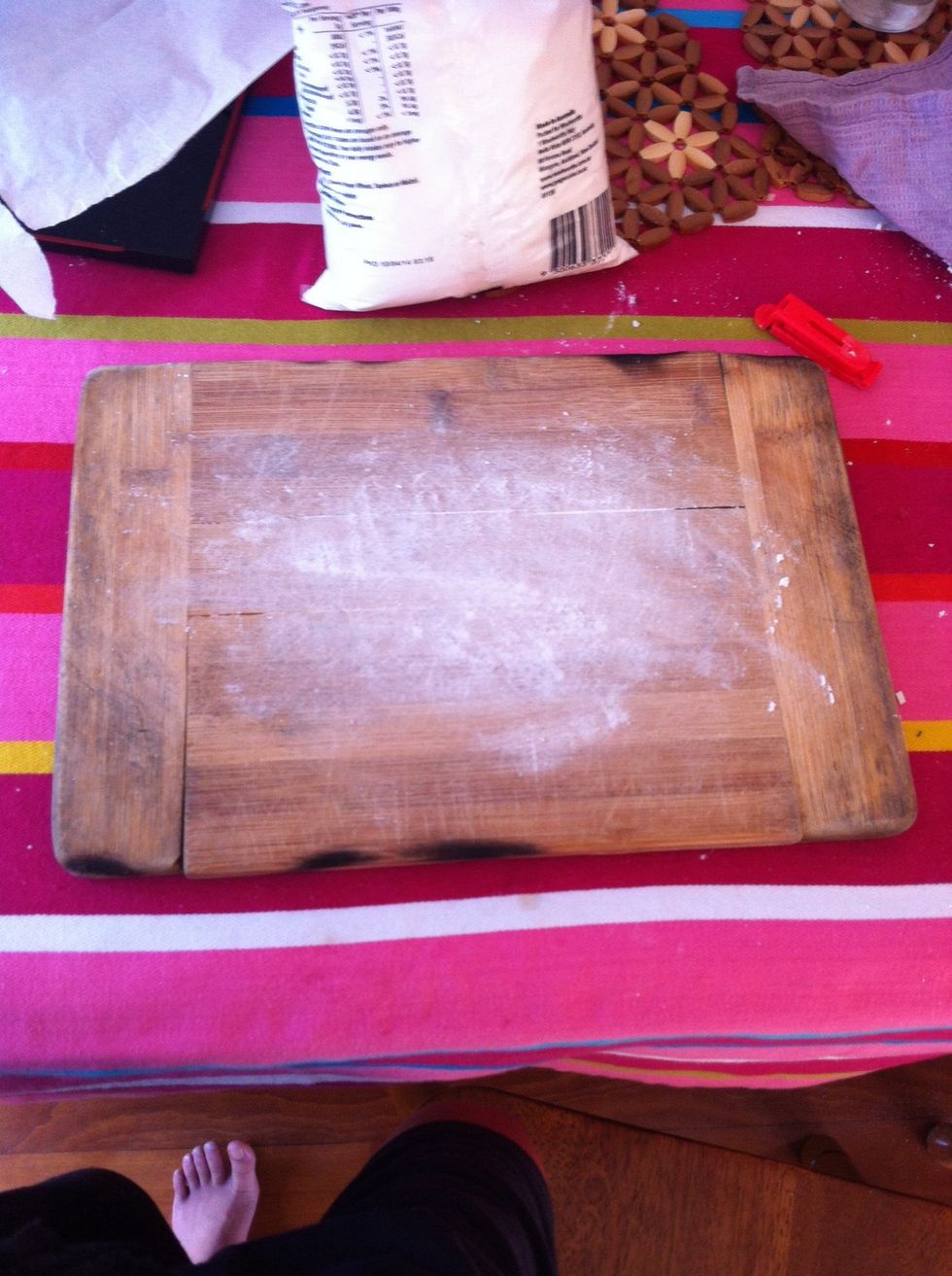 Dust chopping board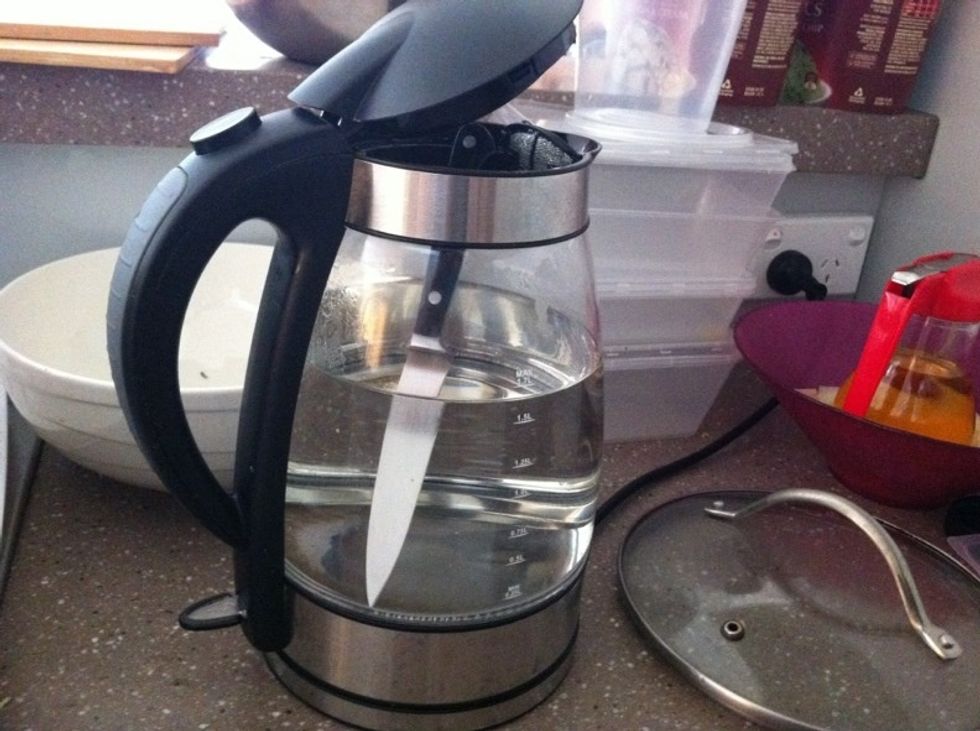 Dip knife in HOT water
While knife is warming up, get palatte knife.
Gently ease the edge of marshmallow away from pan. Work your way around.
When you've loosened the marshmallow, flip onto the board. Remember I said to dust well? Yep, I didn't do it very well and it stuck to the pan. That's why it's all ugly :(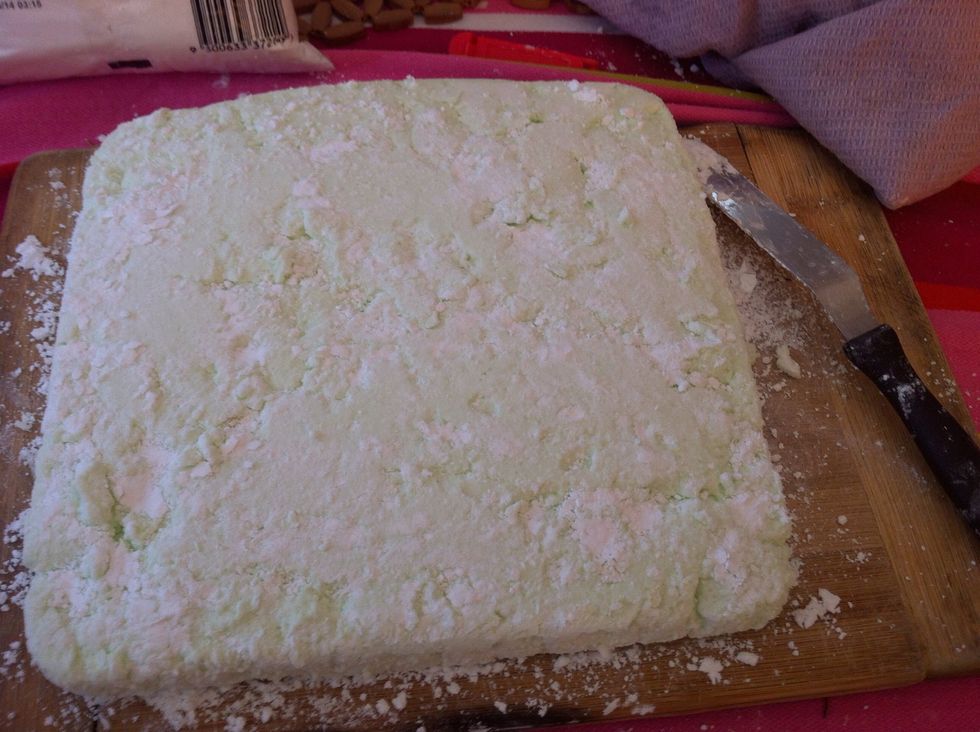 Dust top surface (well, top NOW, before in the pan it was the bottom) from here you can either cut out shapes with a dusted cookie cutter or continue to make squares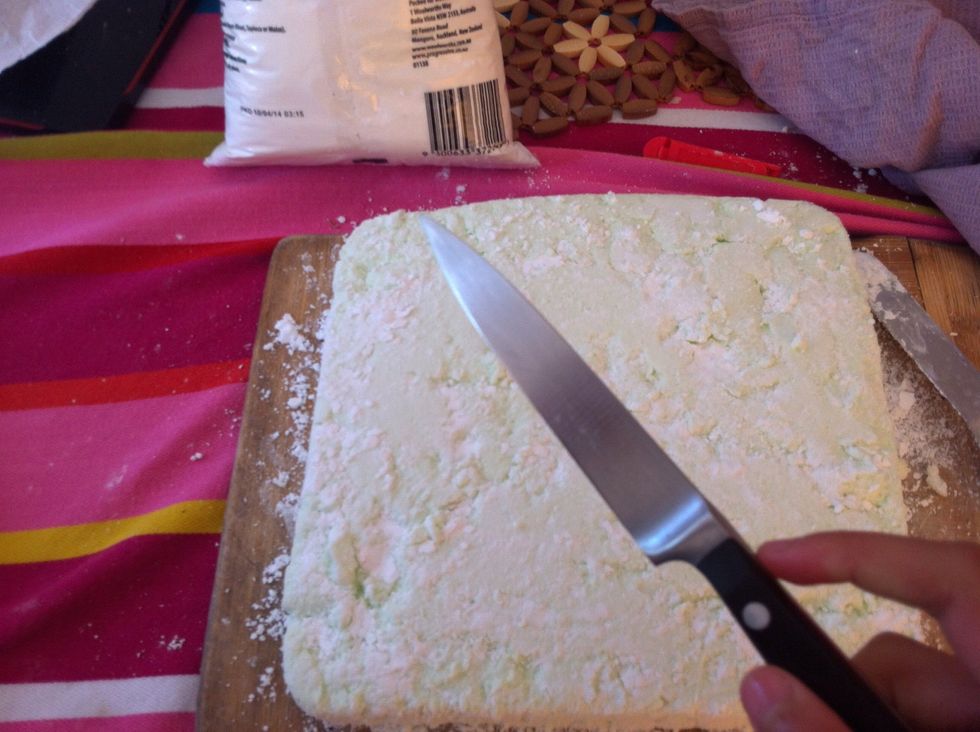 Hot hot knife, doesn't matter if it still has water.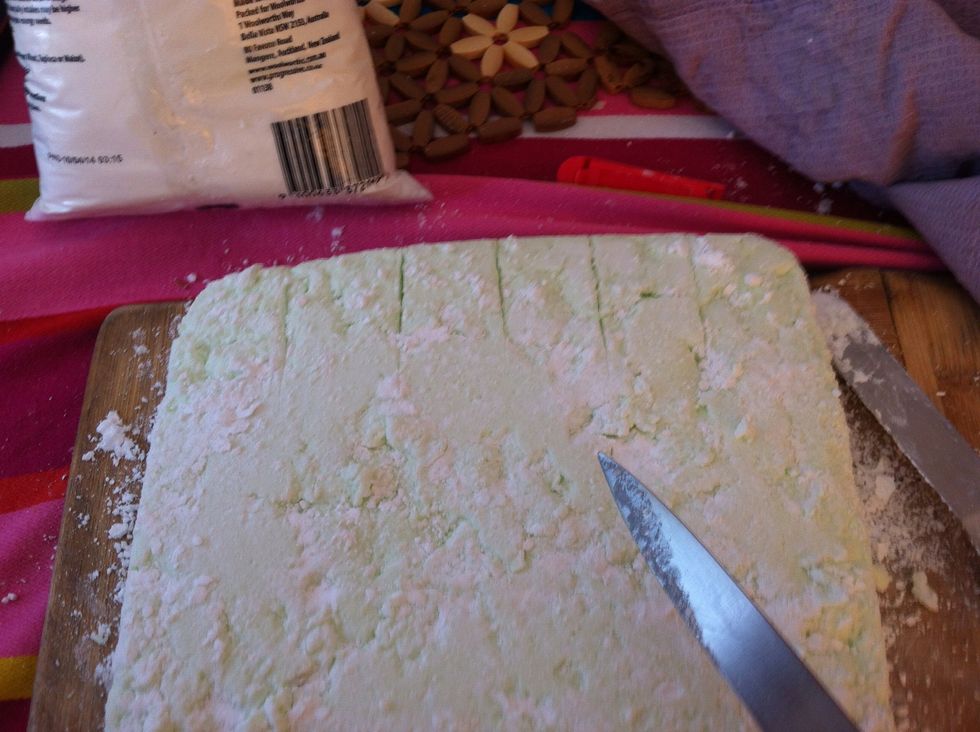 Score lines on the top, I did 5 cuts but they turned out too big. I recommend 7 or 9 for bite-sized marshmallows.
Cut as straight as possible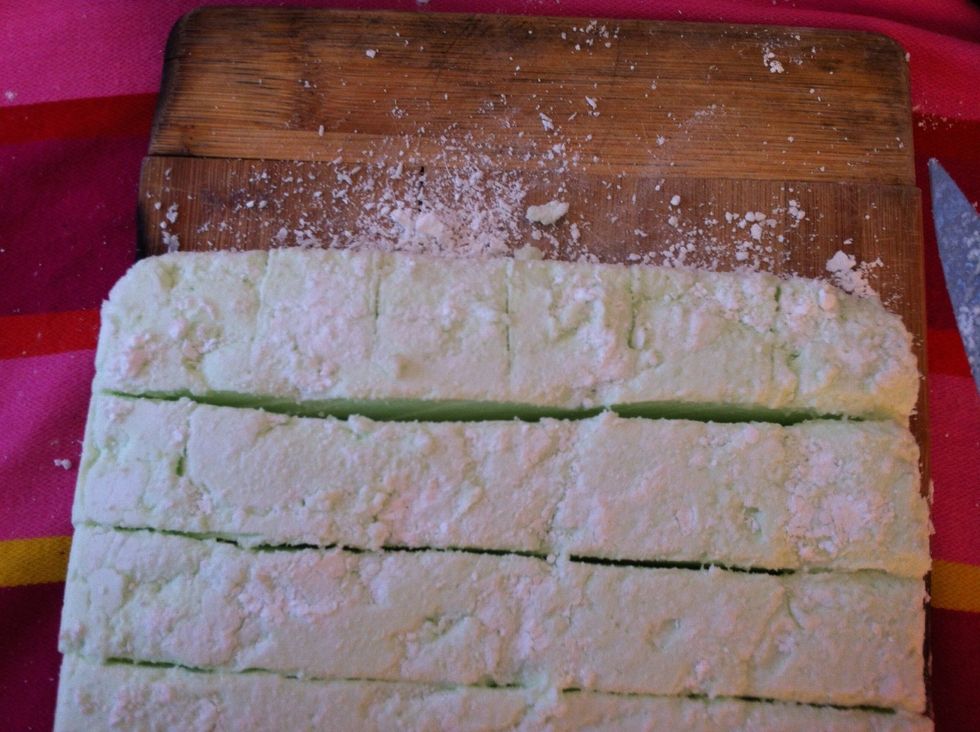 Score another set of lines.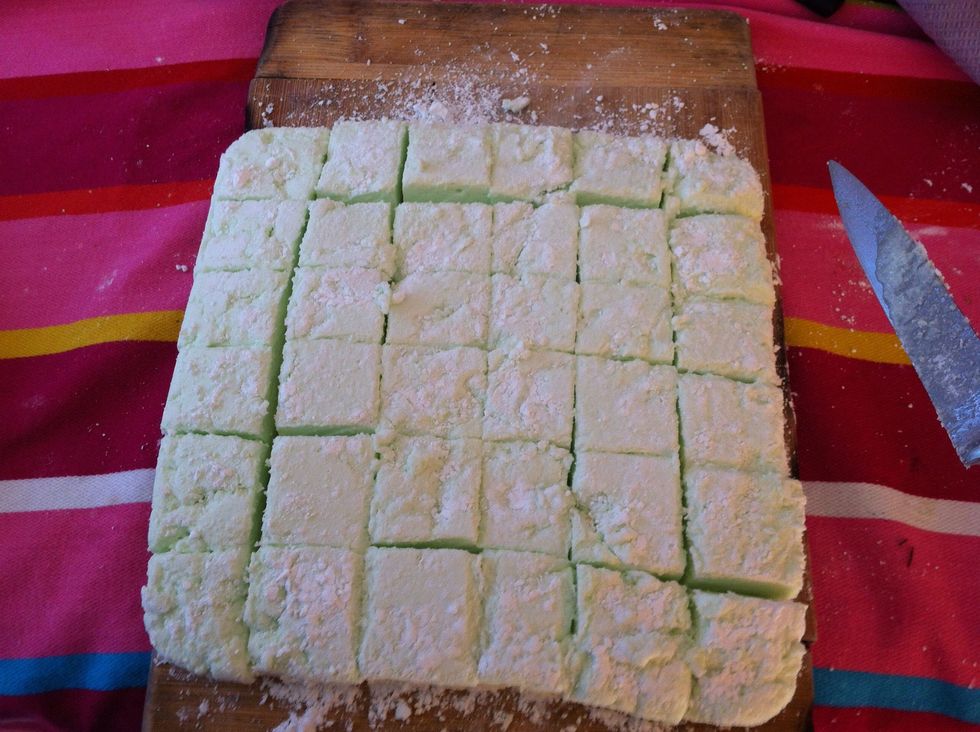 Cut along.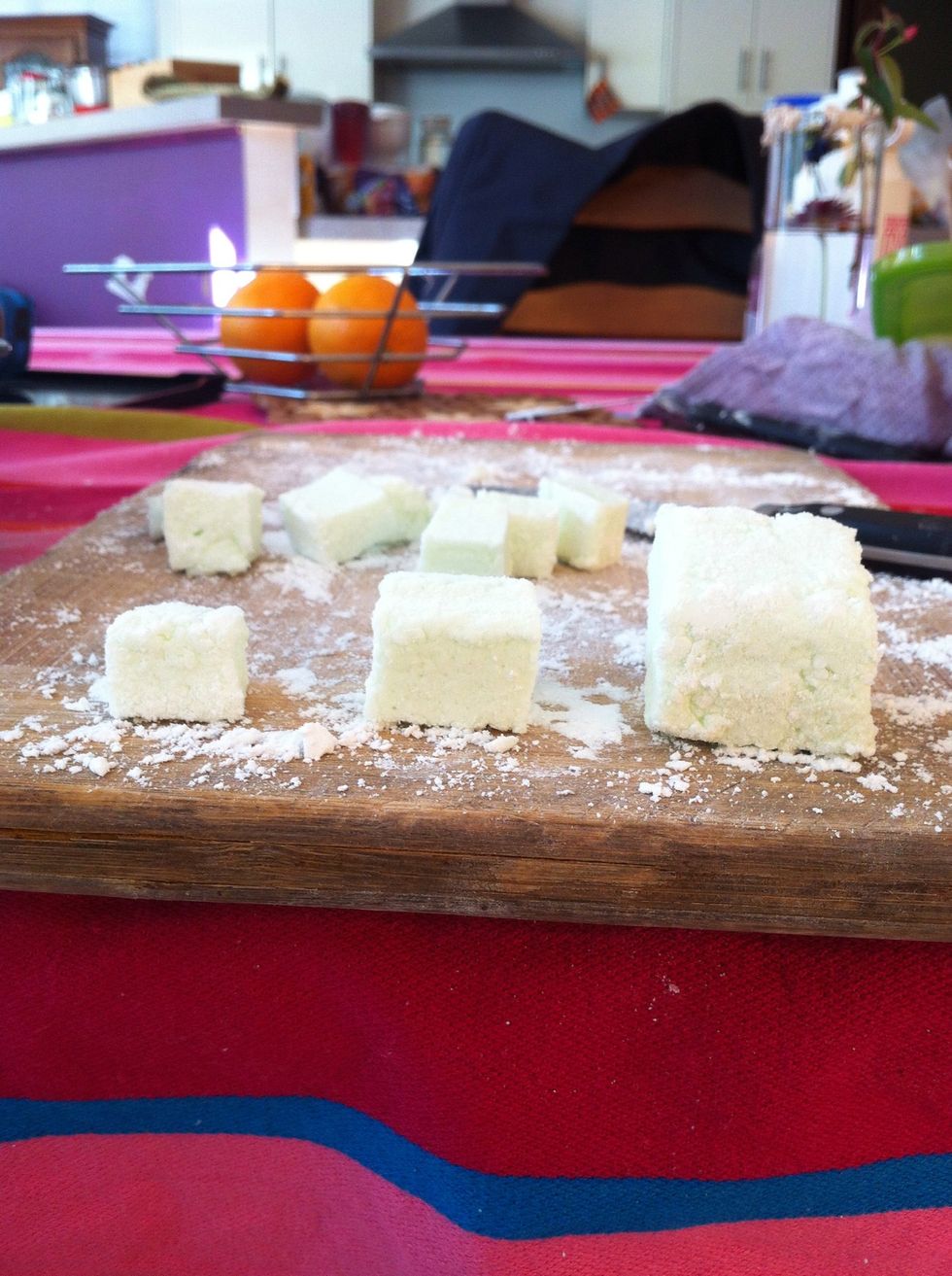 I made three sizes; the large ones, the medium from the loaf pan, and the small ones are 1/8 of a large one. Hehe oranges in the background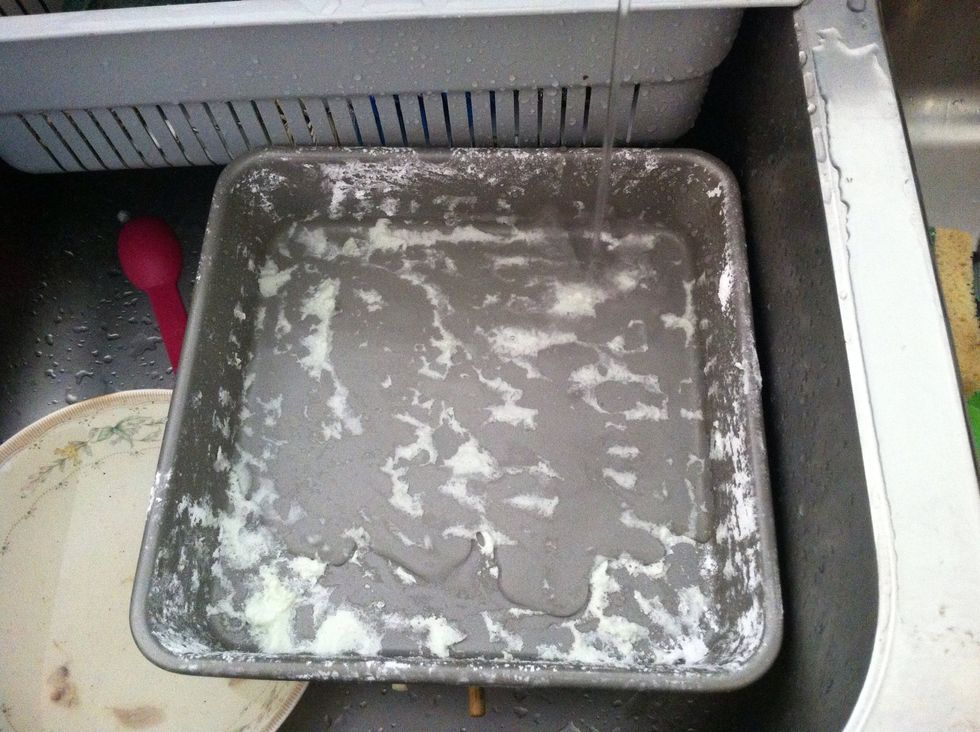 Soak pan and knife in hot water. It is SO hard to wash marshmallow off when it has set.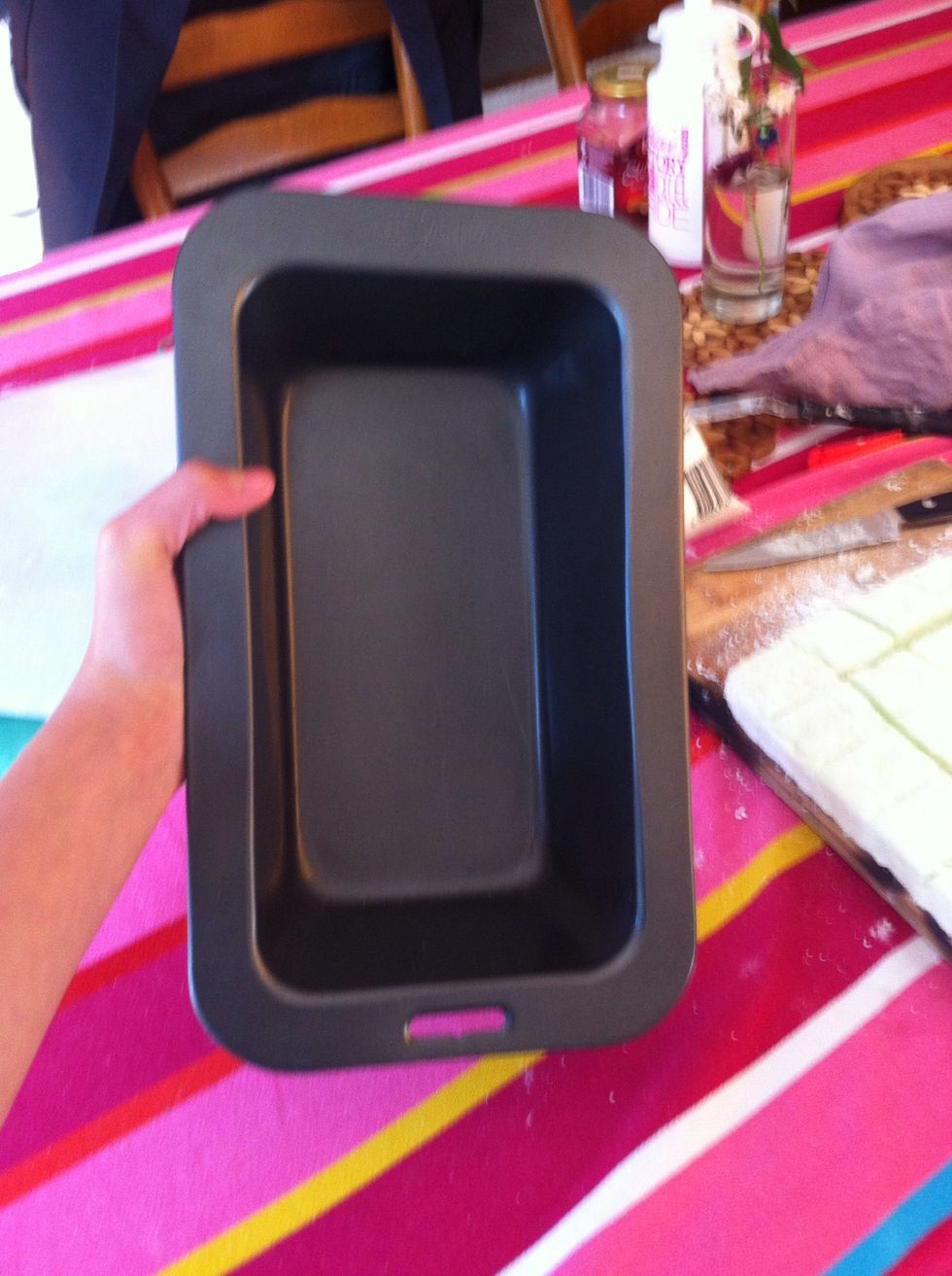 Any container, I just used the loaf pan from before.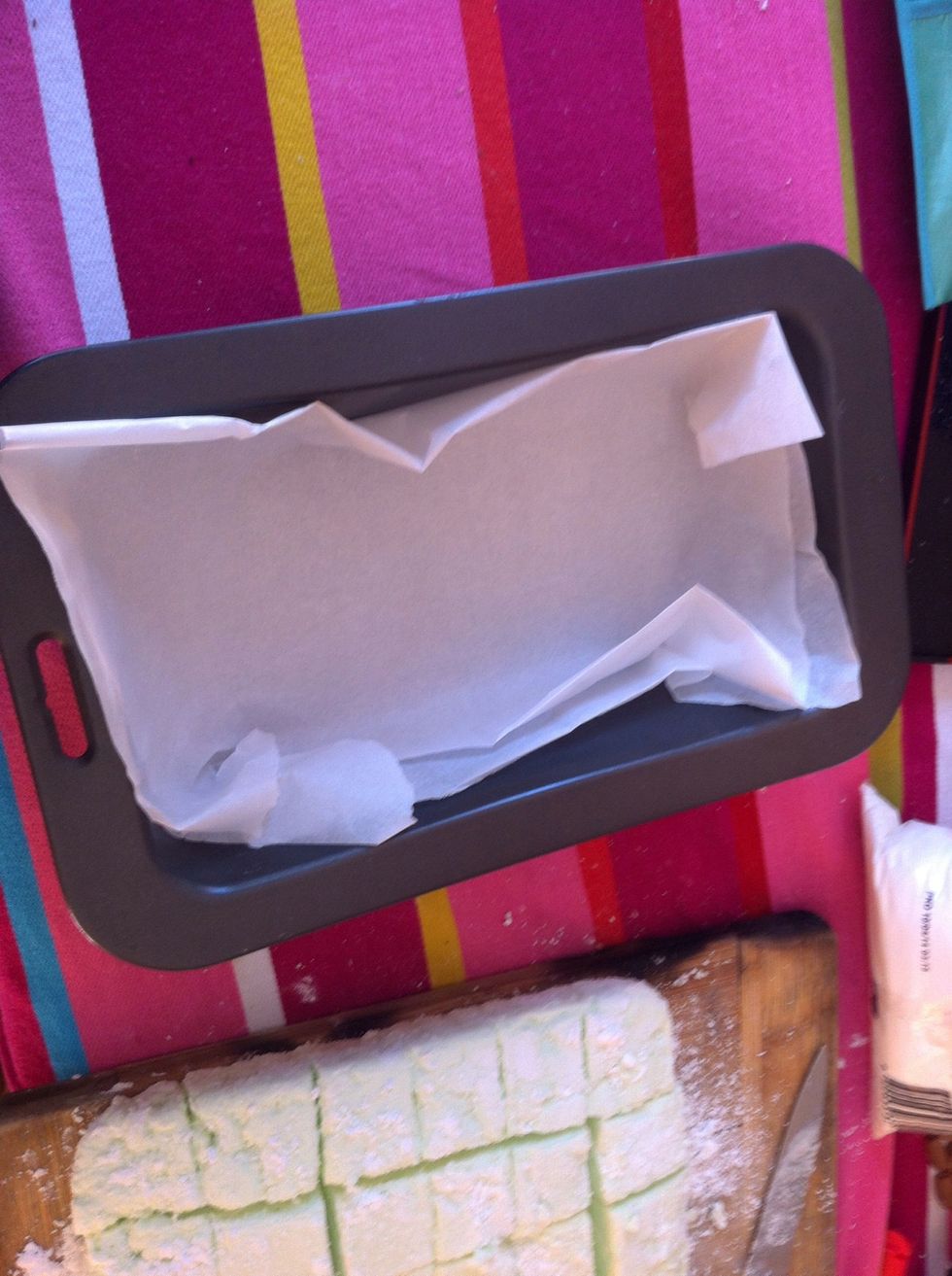 Line with baking paper for easy cleanup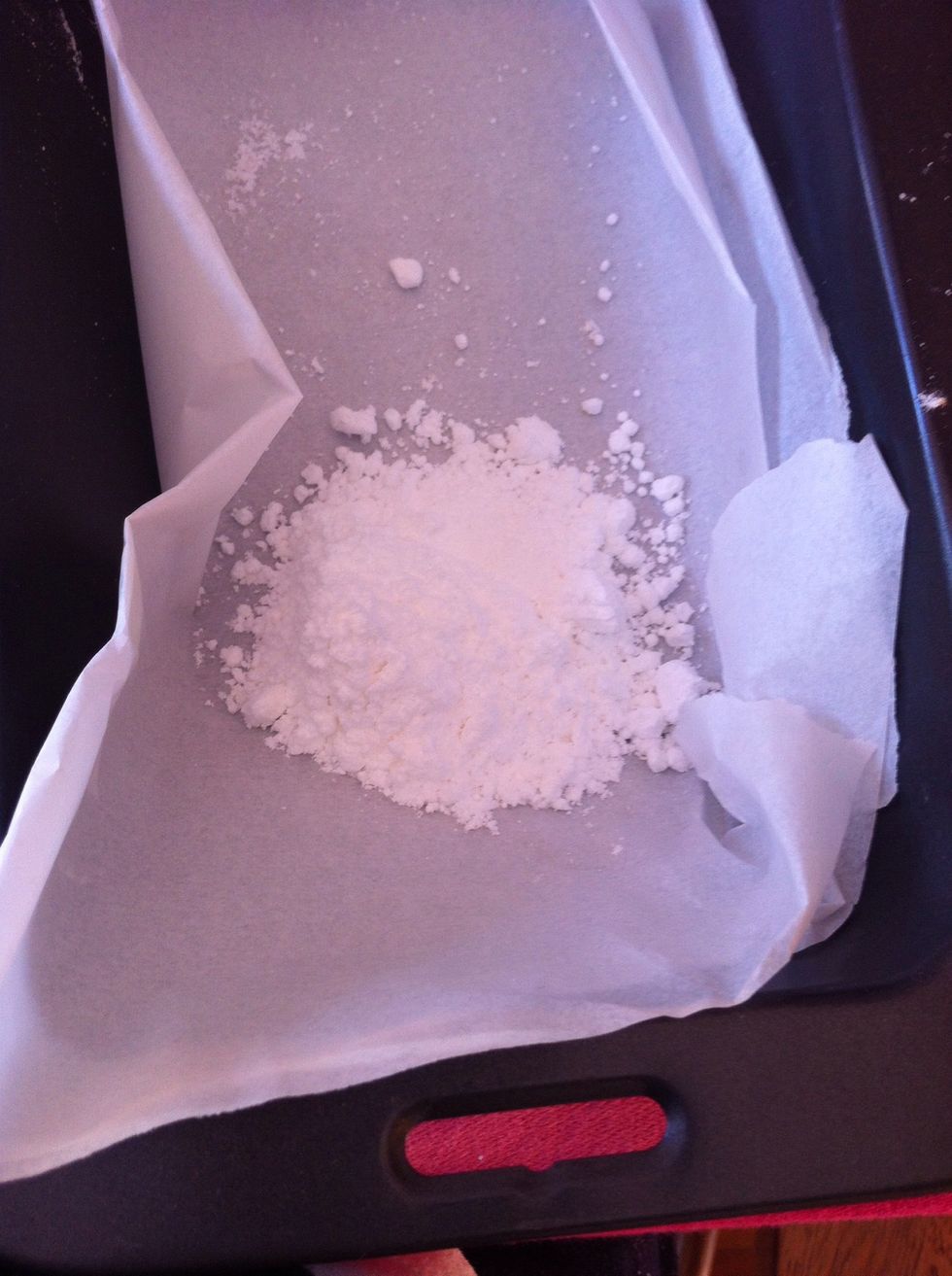 Pour in a little pile of icing sugar. You'd rather have less than more, trust me. I had leftover and had to chuck it out.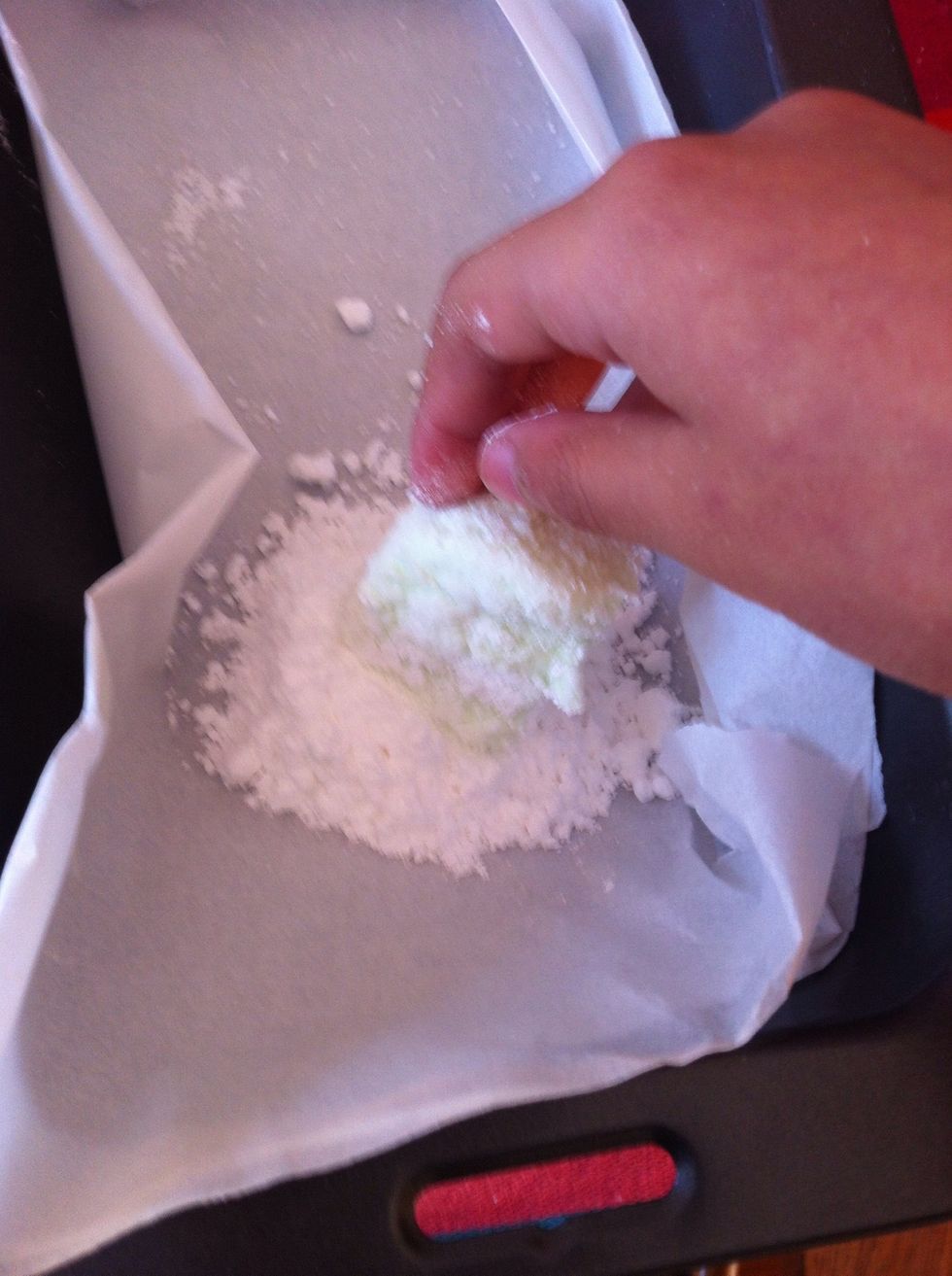 Dip all sides of marshmallows in. Remove excess icing sugar by brushing it with your hands.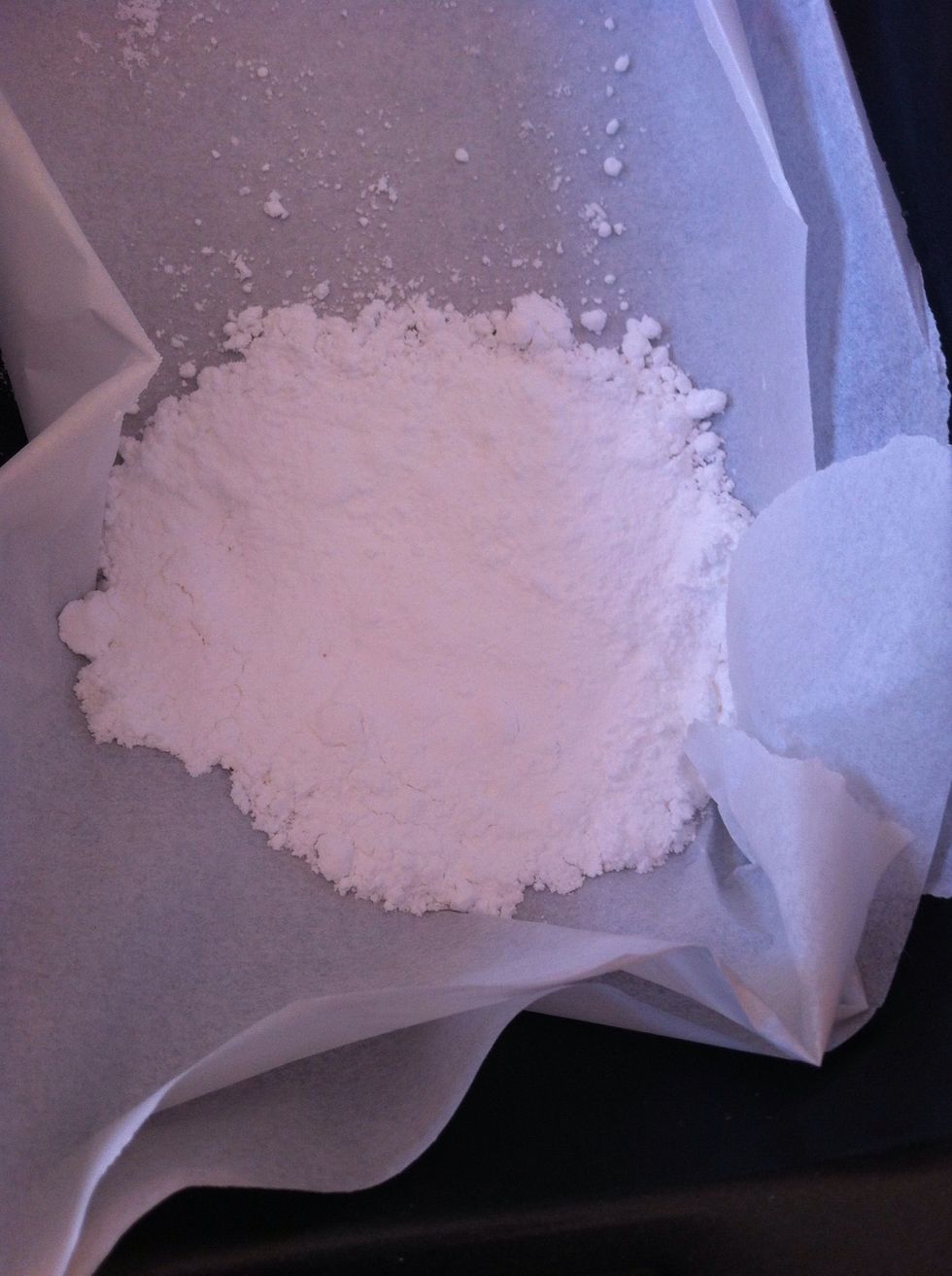 When the sugar gets flattened...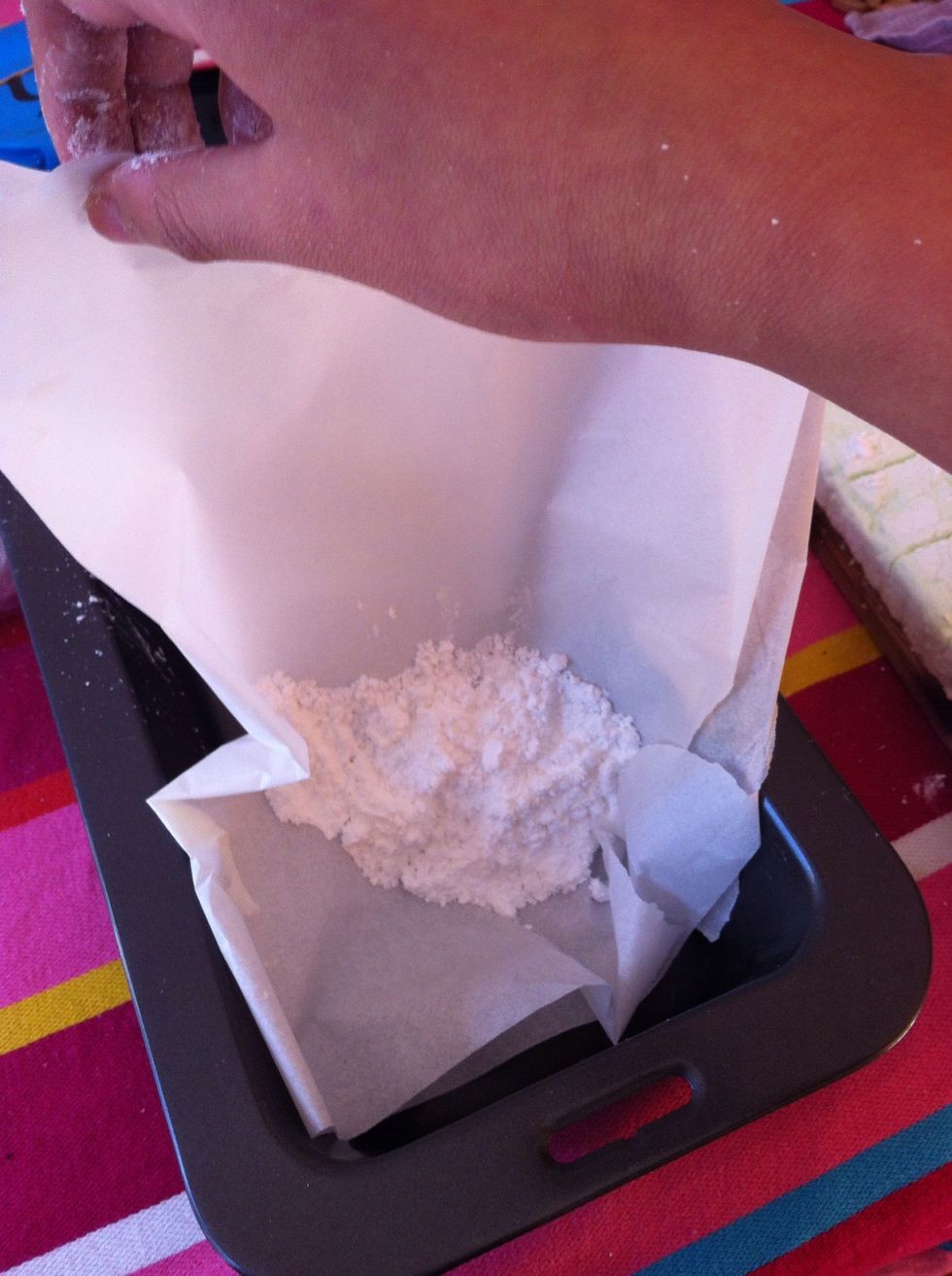 Lift baking paper to make it a pile again.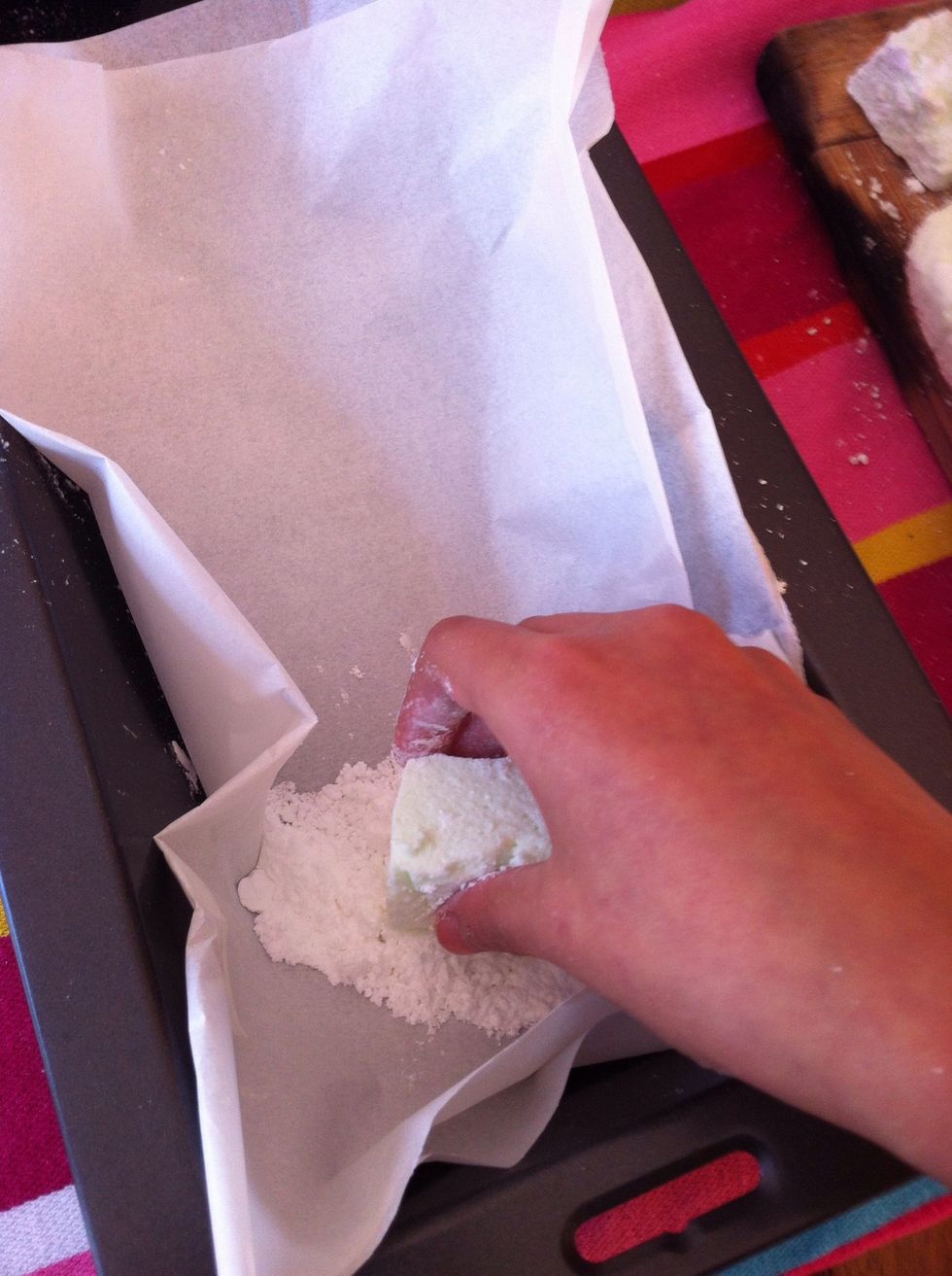 Continue dipping
Hehe oops! A clump of gelatine made its way into the marshmallow. I'm pretty sure there were others as well 😁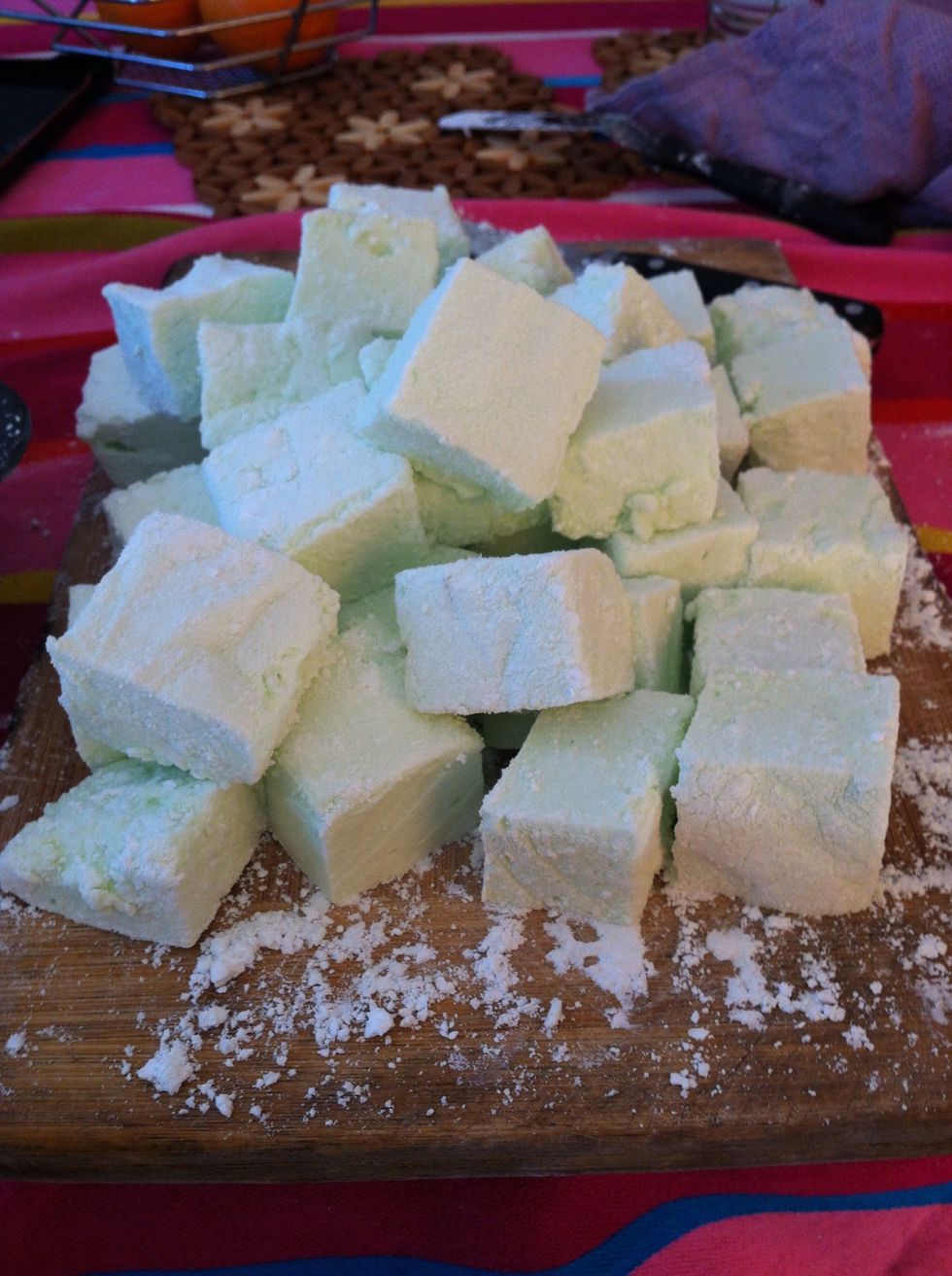 All dipped! Don't forget to sample one
Get an AIRTIGHT container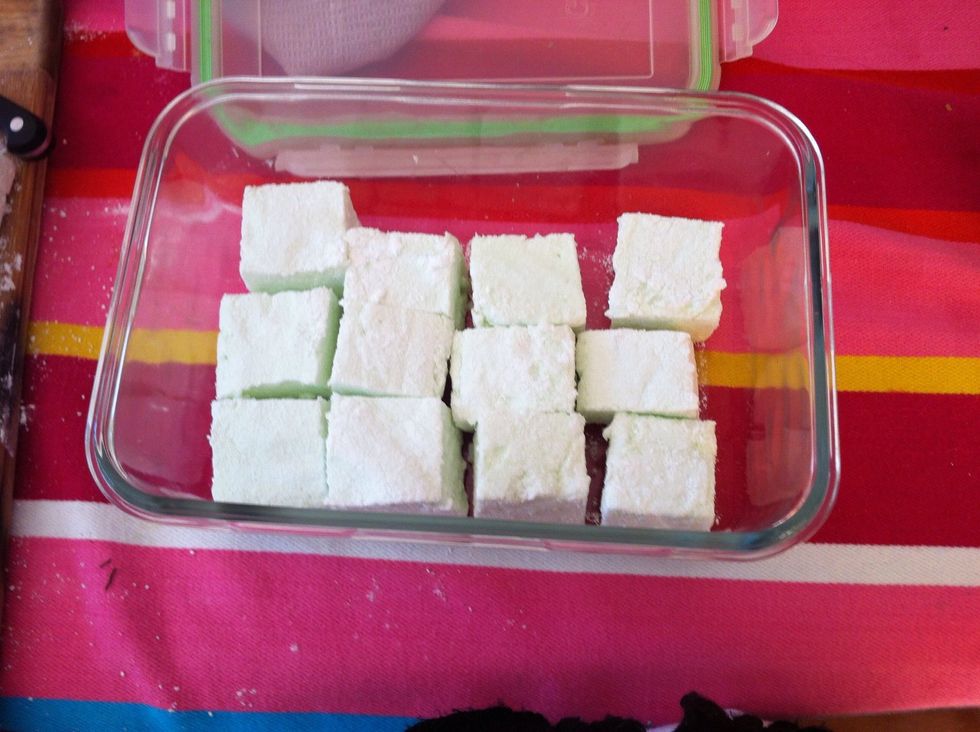 Start putting marshmallows in.
Baking paper in between layers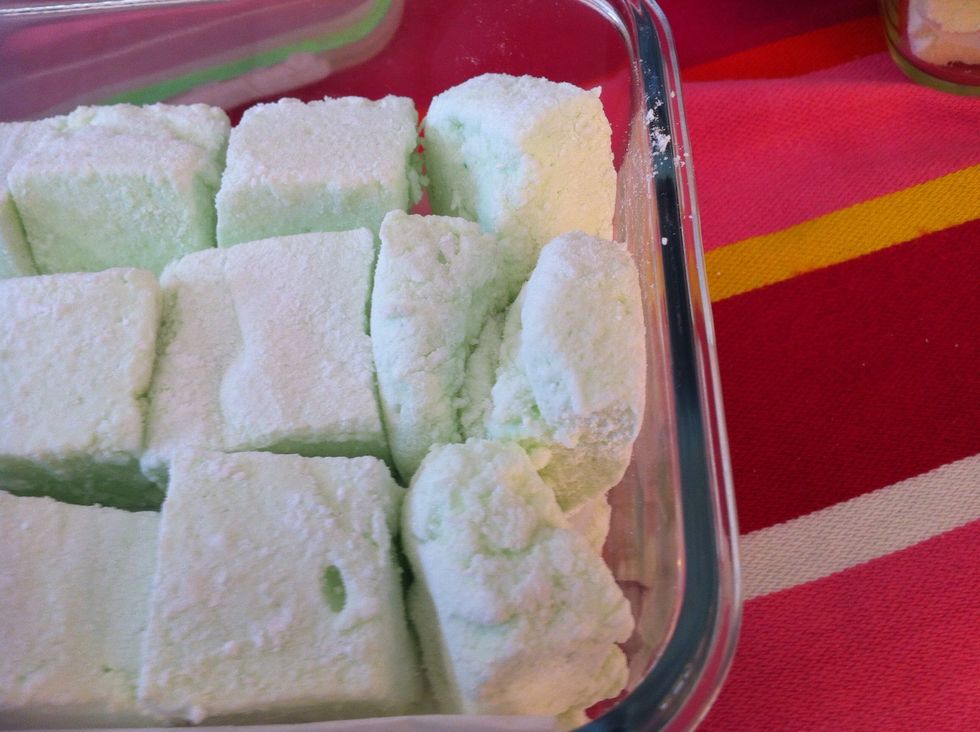 The corners of the marshmallow are great for filling in gaps.
Store in a cool dry place...or you can eat them all on one day and ignore your mum telling you off...and go all hyper XD
Large ones will keep for about 2 weeks, smaller ones for 1 week, but they'll usually be gone by then ;)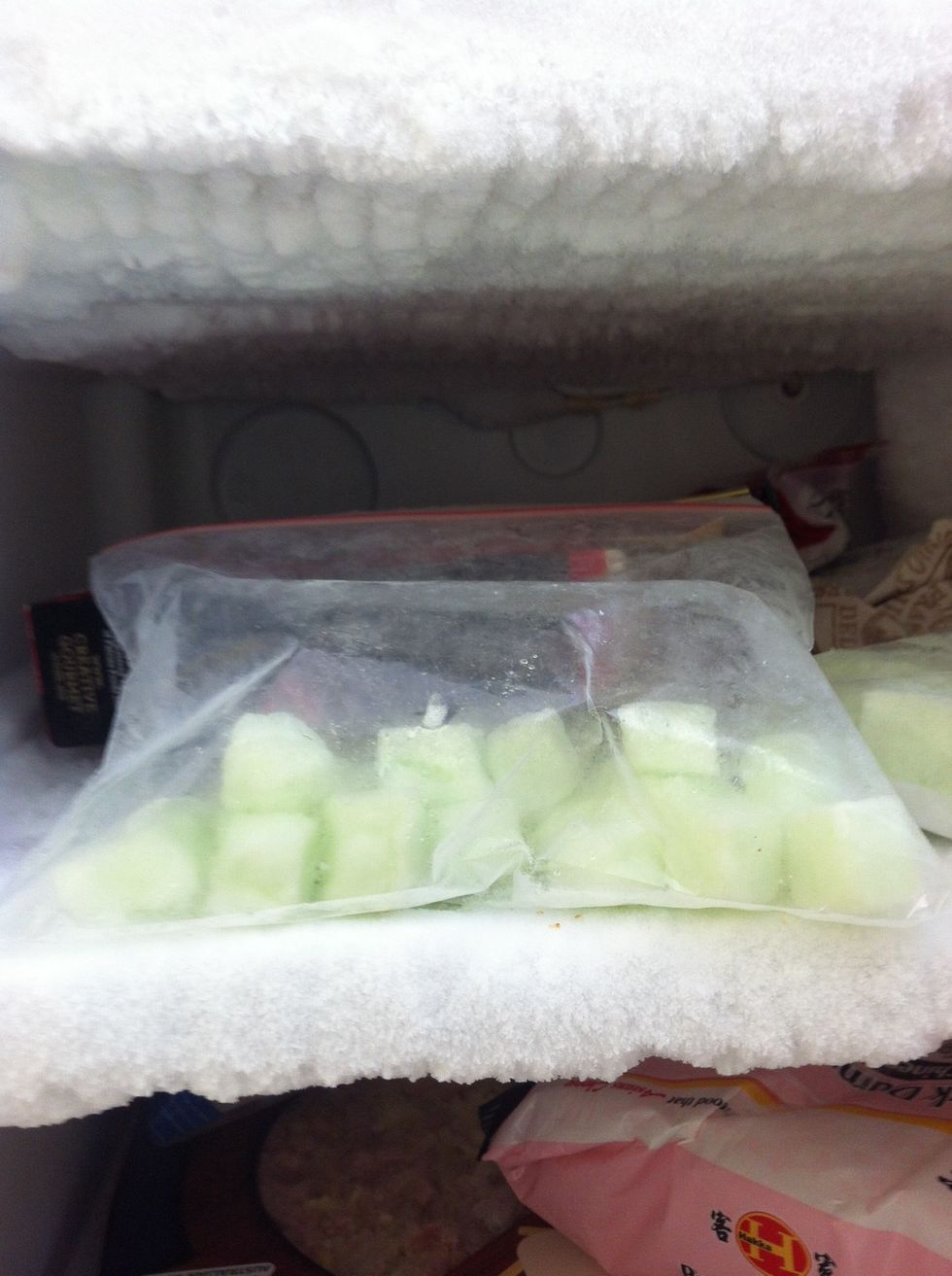 You can also pop them into a ziplock bag and freeze them (Suprisingly, they don't freeze solid; they're cold but still squishy) Frozen marshmallows go really well with ice-cream, I found out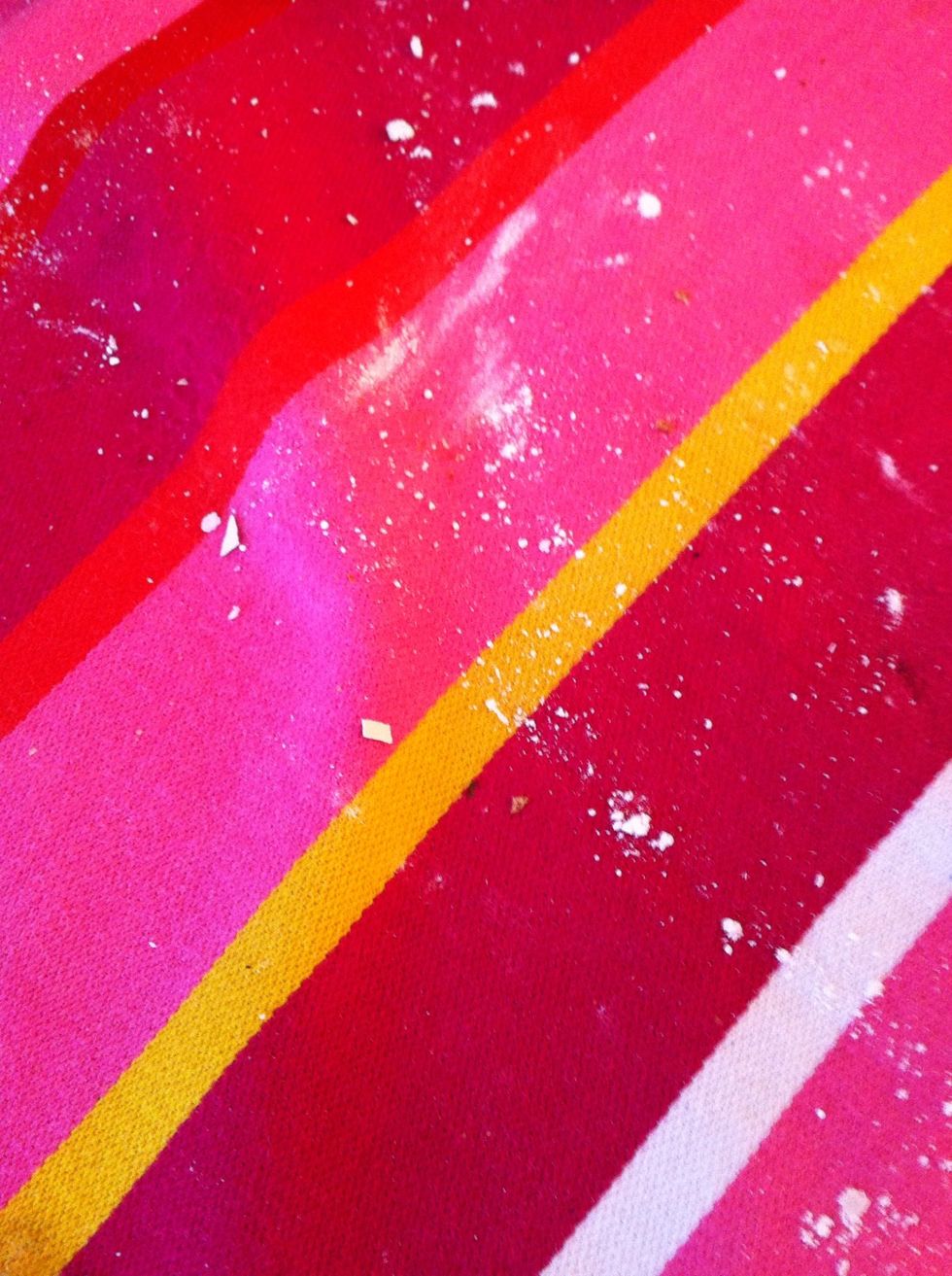 Annoying sugar on tablecloth?
Just clean it up with a wet cloth!
Enjoy! ☺️ Don't forget to like, follow and ask any questions you have😉
3.0c Sugar
2.0Tbsp Gelatine powder
1/2c Boiling water
Any essence and/or food colouring
Icing sugar, for dusting
Dab of oil