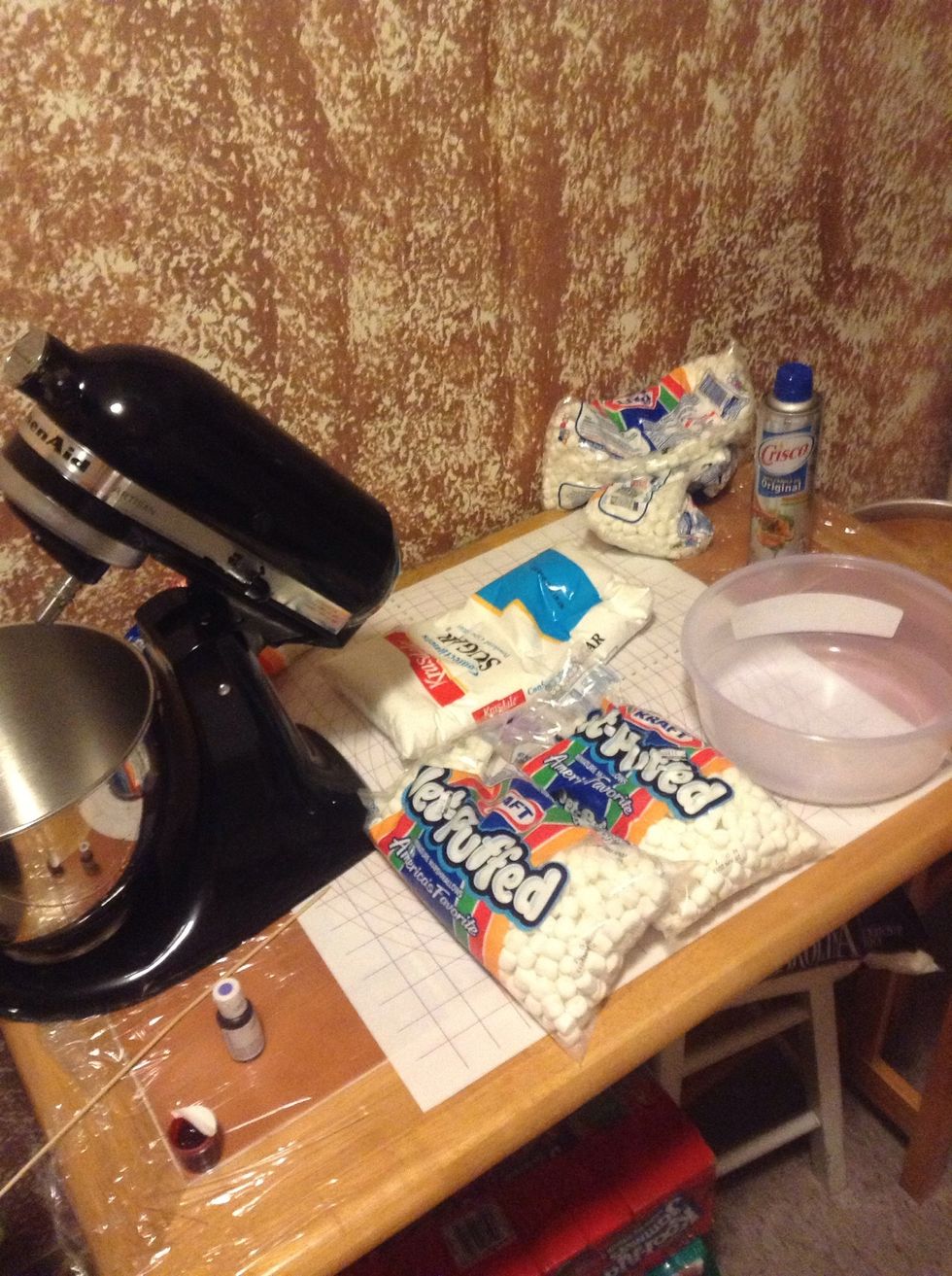 Set all the supply's you need on a table. I'm using a Kitchen aid mixer but u can do it by hand.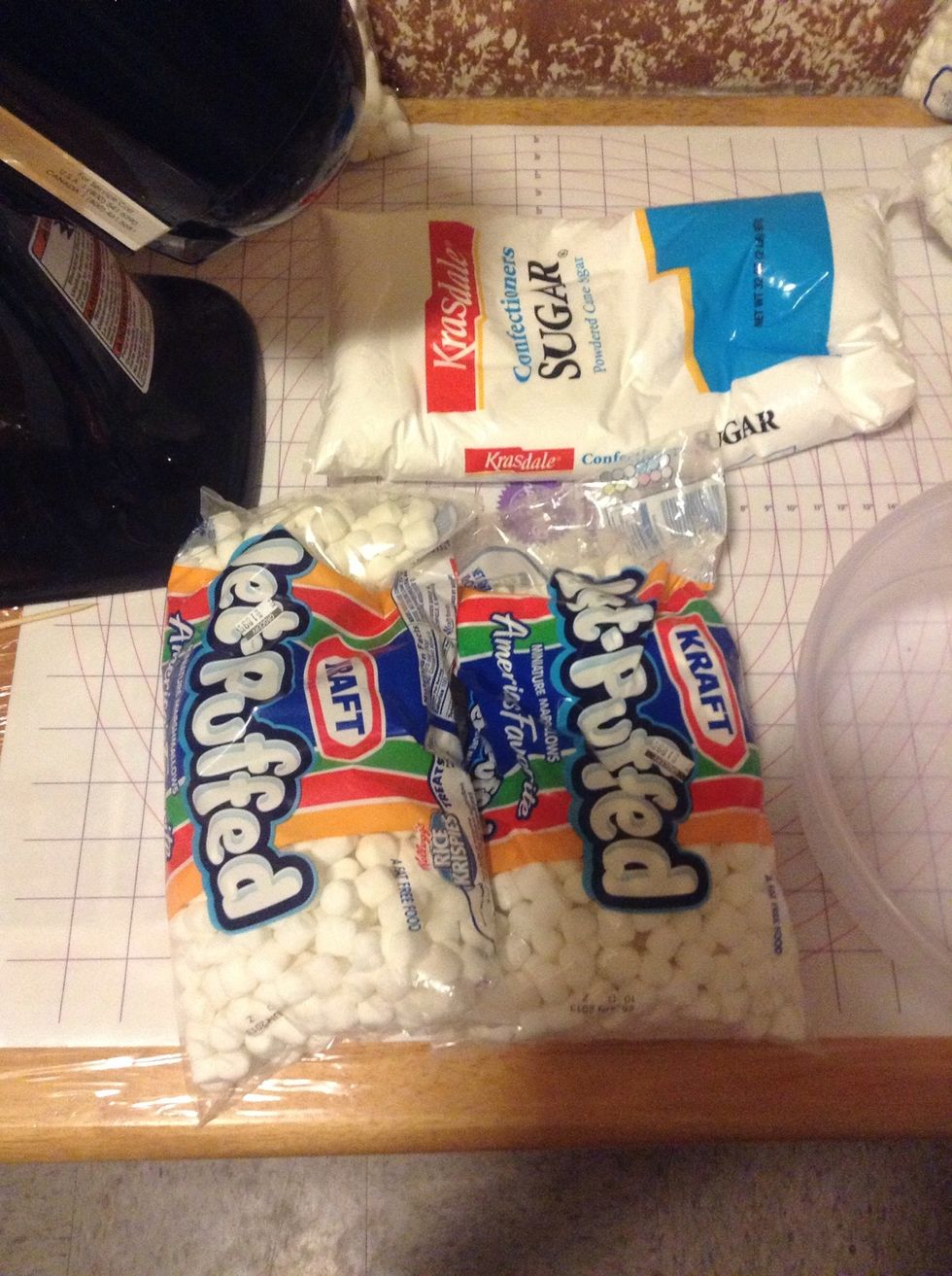 Grab your bag of mini marshmallows and powdered sugar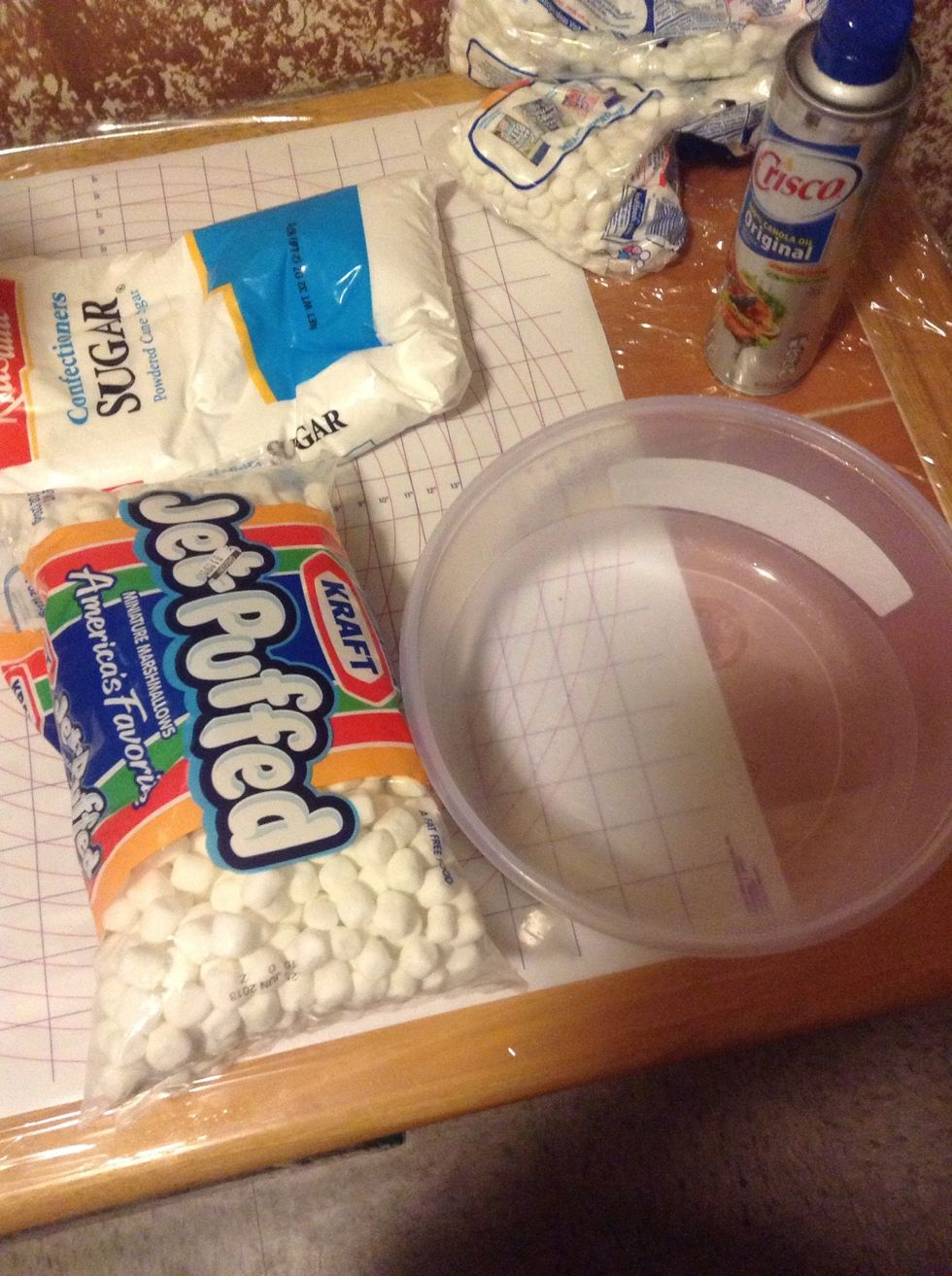 Pour the marshmallows in to a microwave safe bowl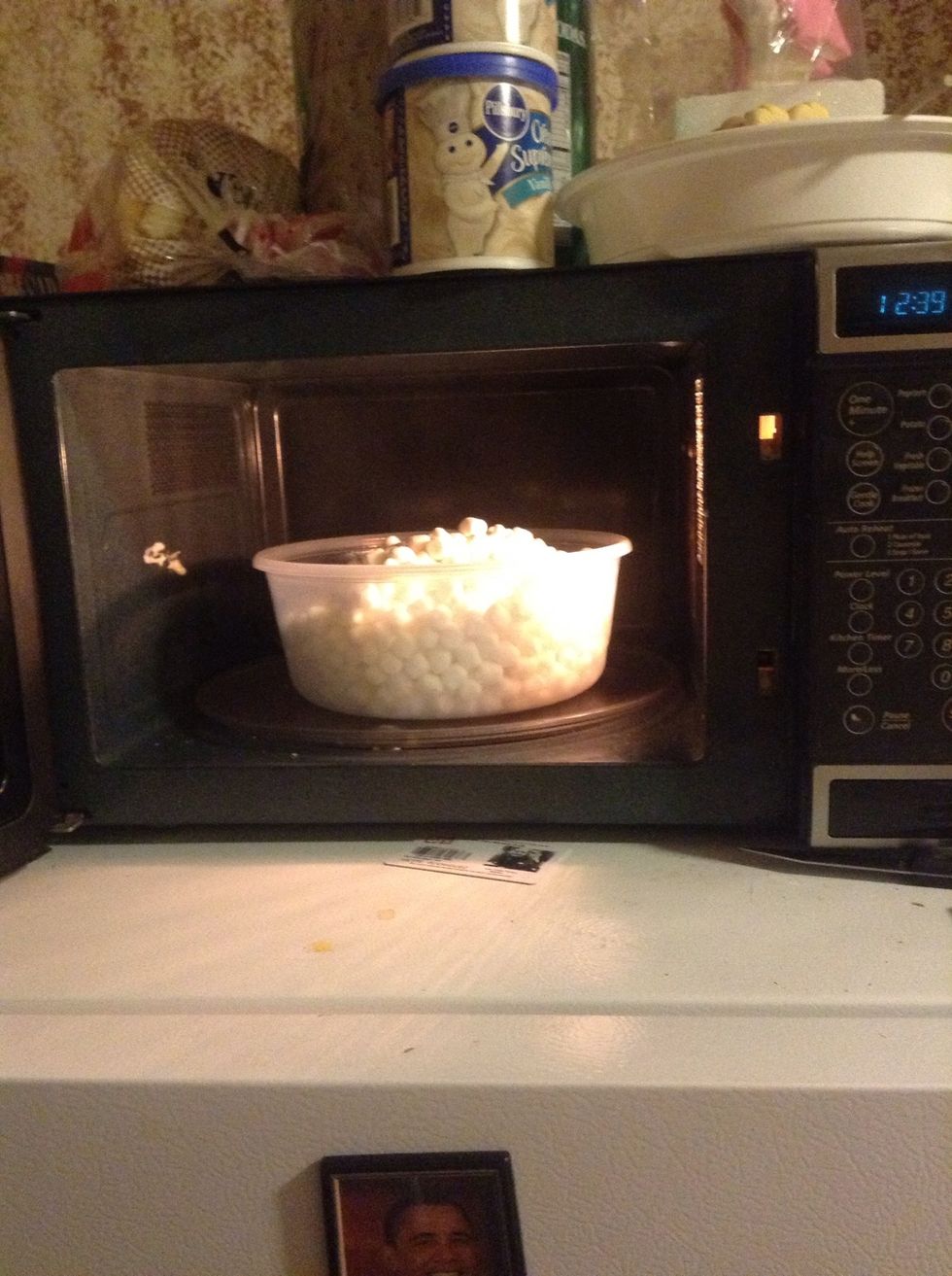 Place bowl in the microwave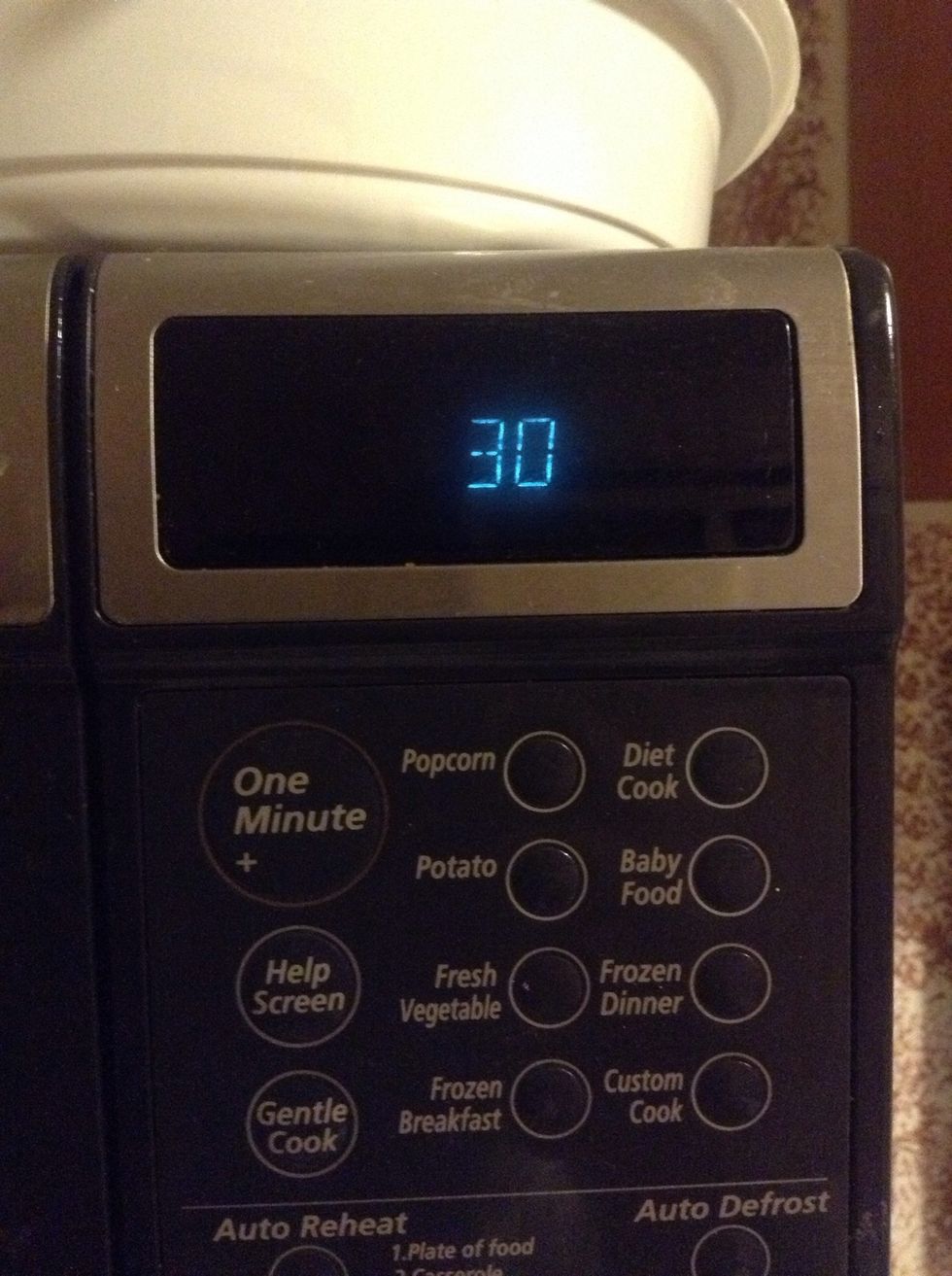 And leave for intervals of 30 seconds its take about 3 try's till it all melts and becomes fluffy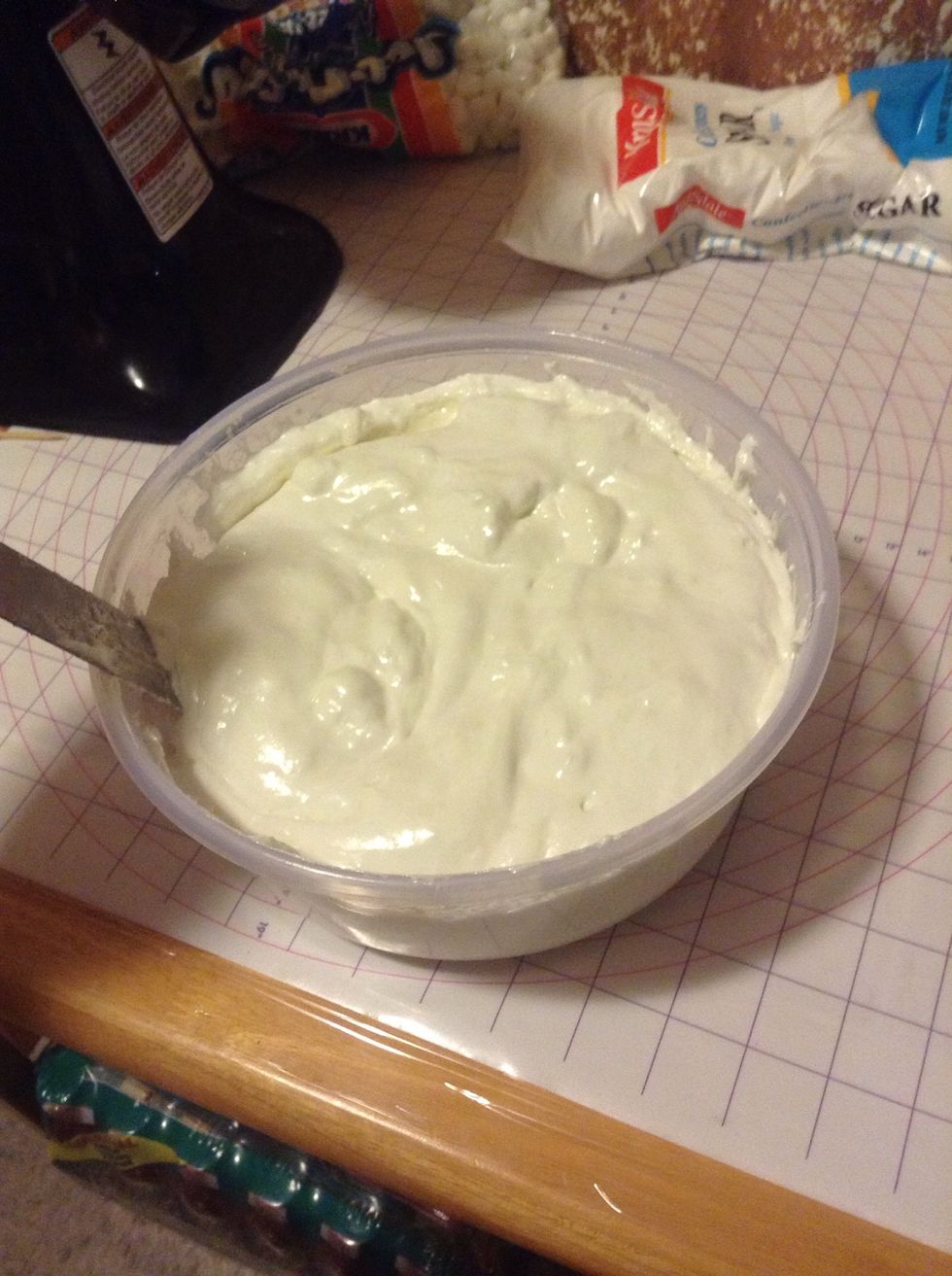 See all Fluffy :)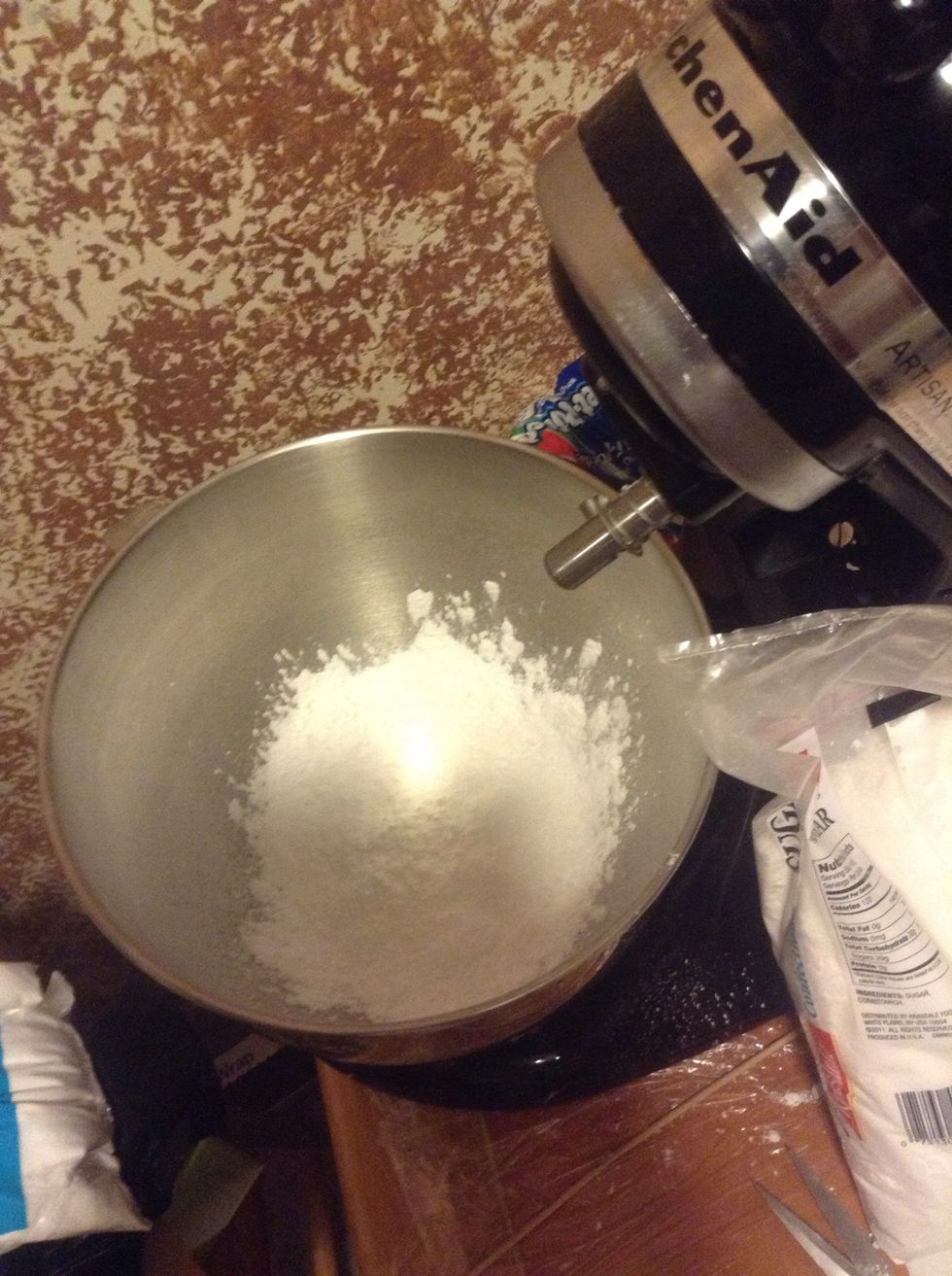 Place some sugar in you mixer ( or in a table if your doing it by hand)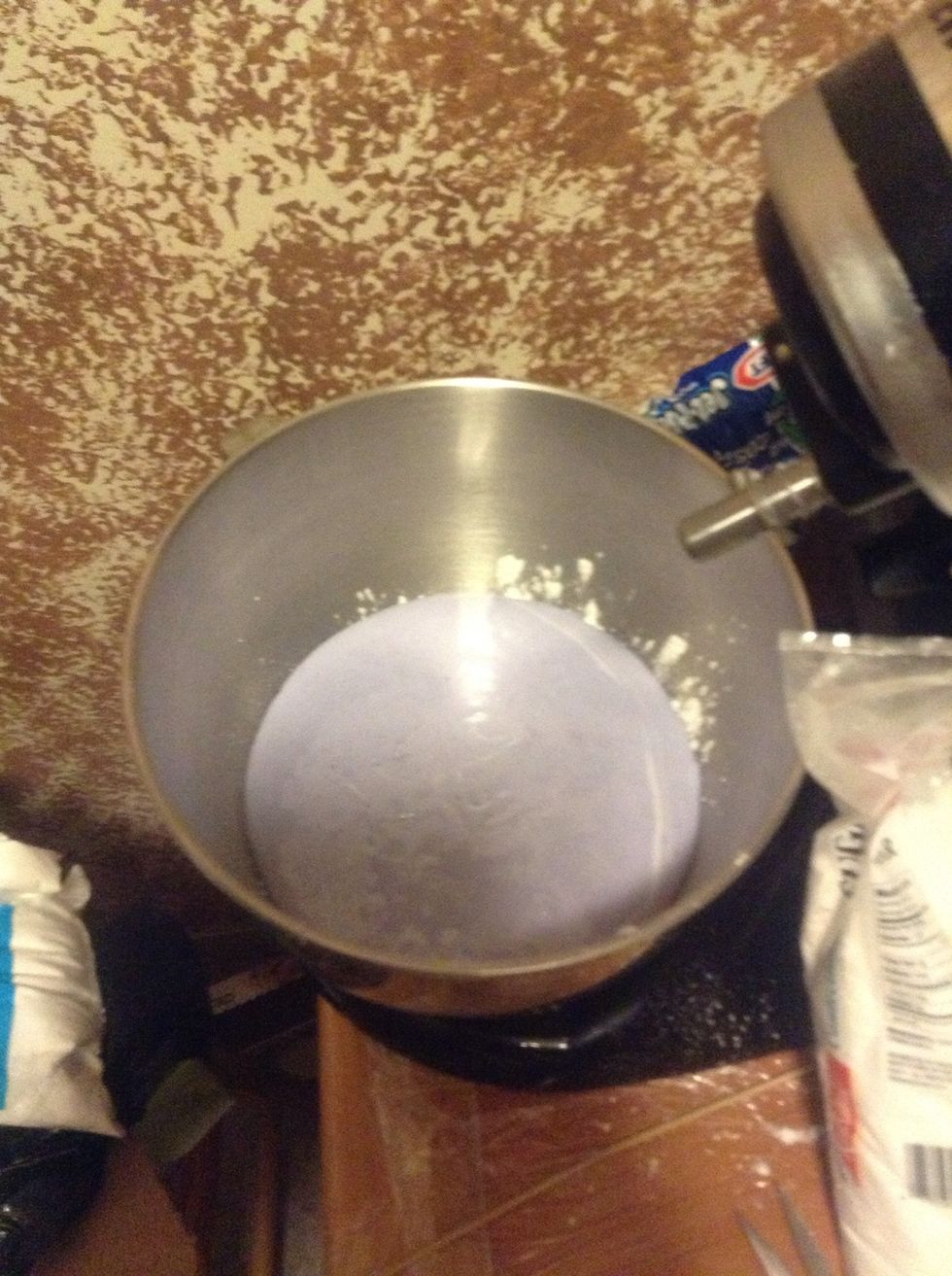 I colored my marshmallows before I poured it in.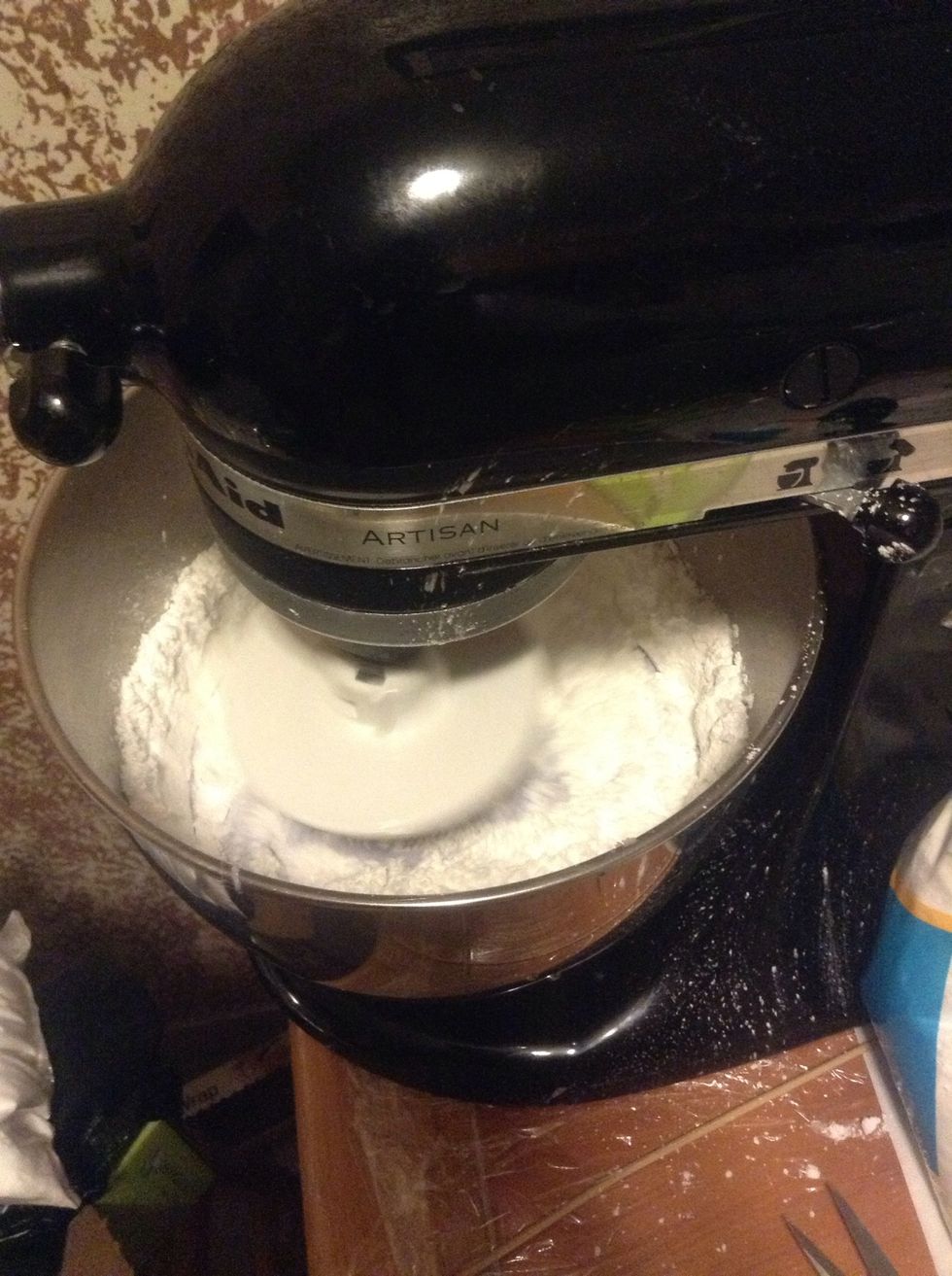 Then mix using a dough hook till it combines well with the sugar keep adding super if needed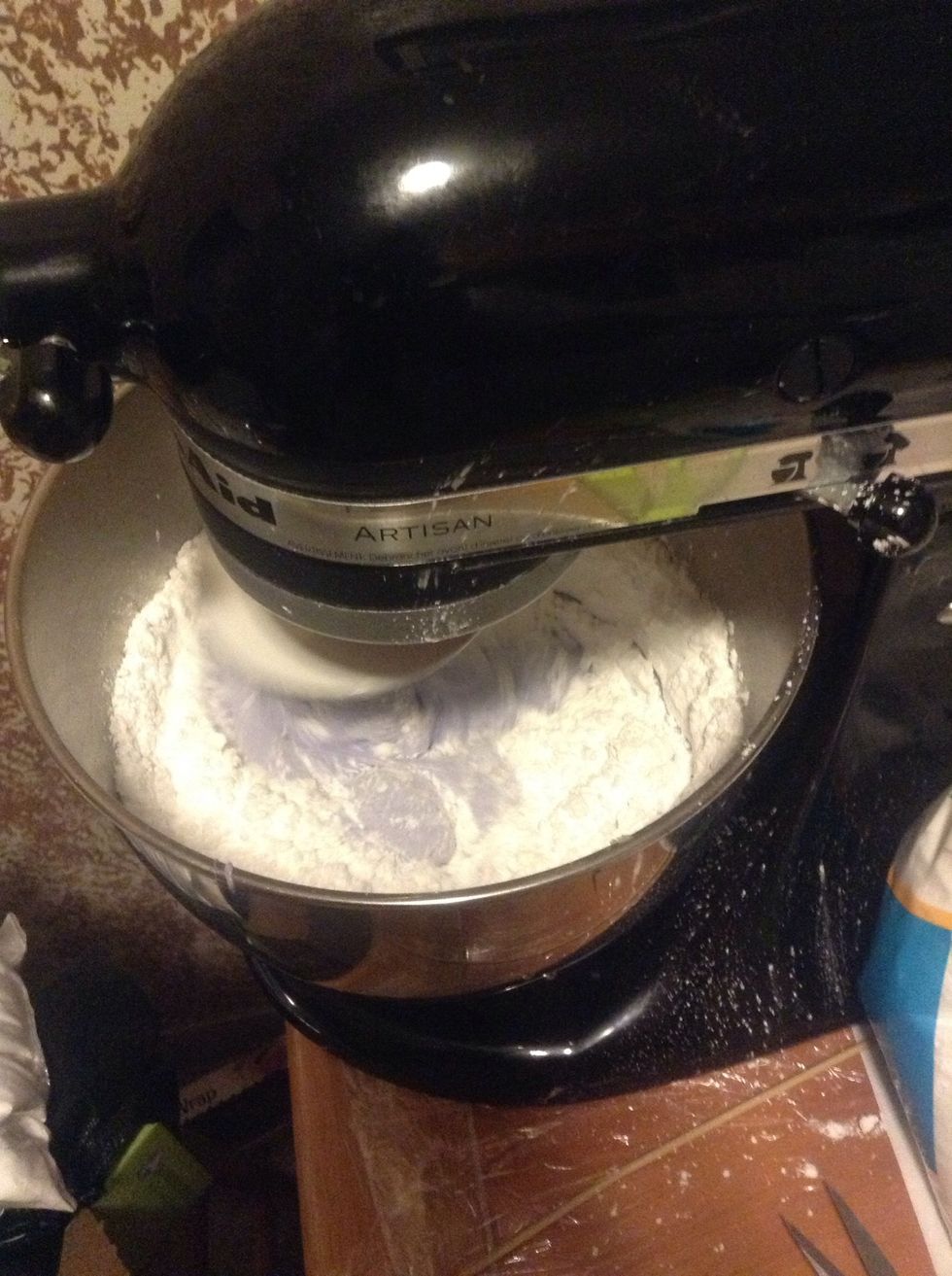 Once you see it becoming thick it's ready to be taken out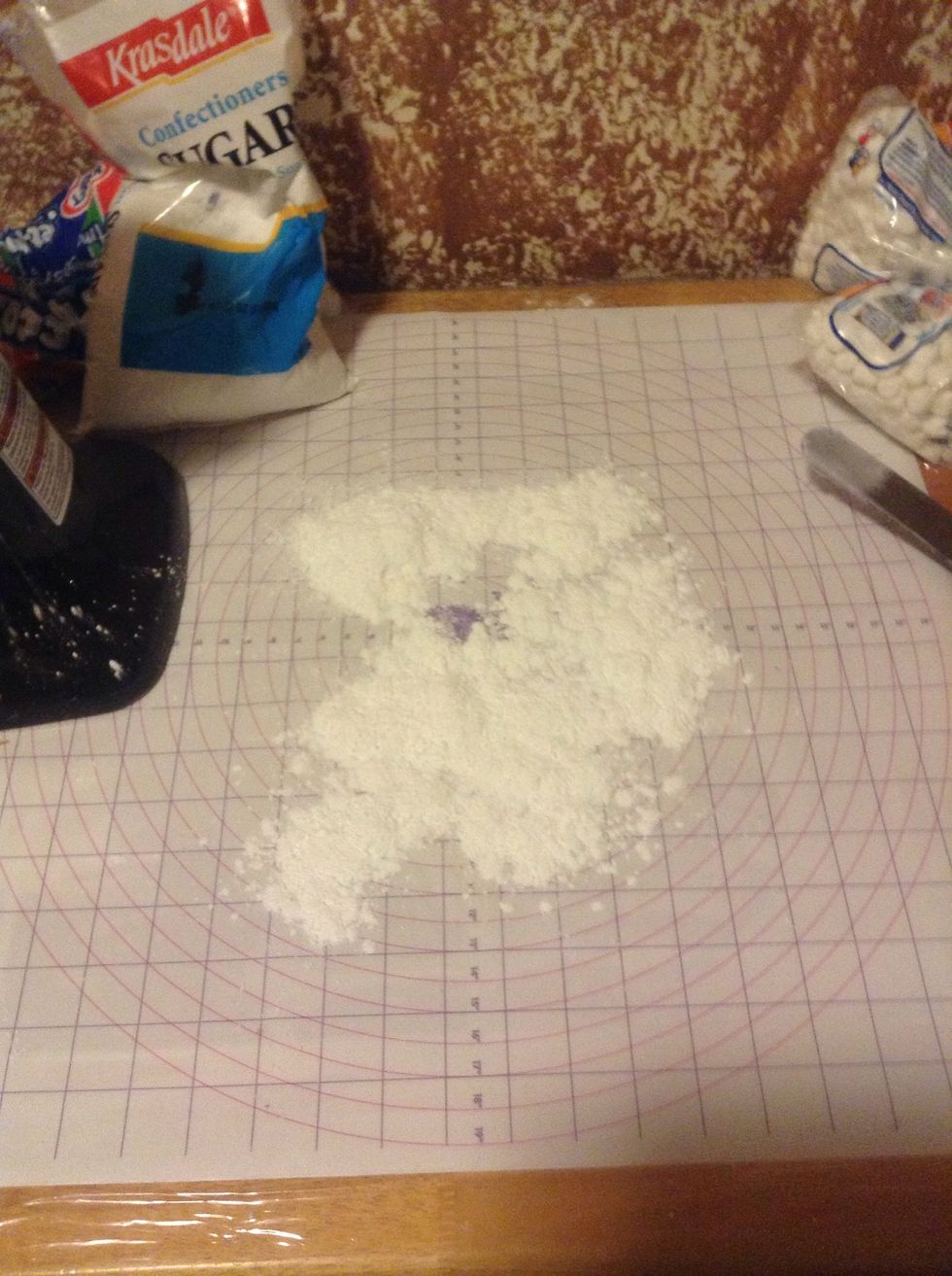 Place some sugar on your work place so it won't stick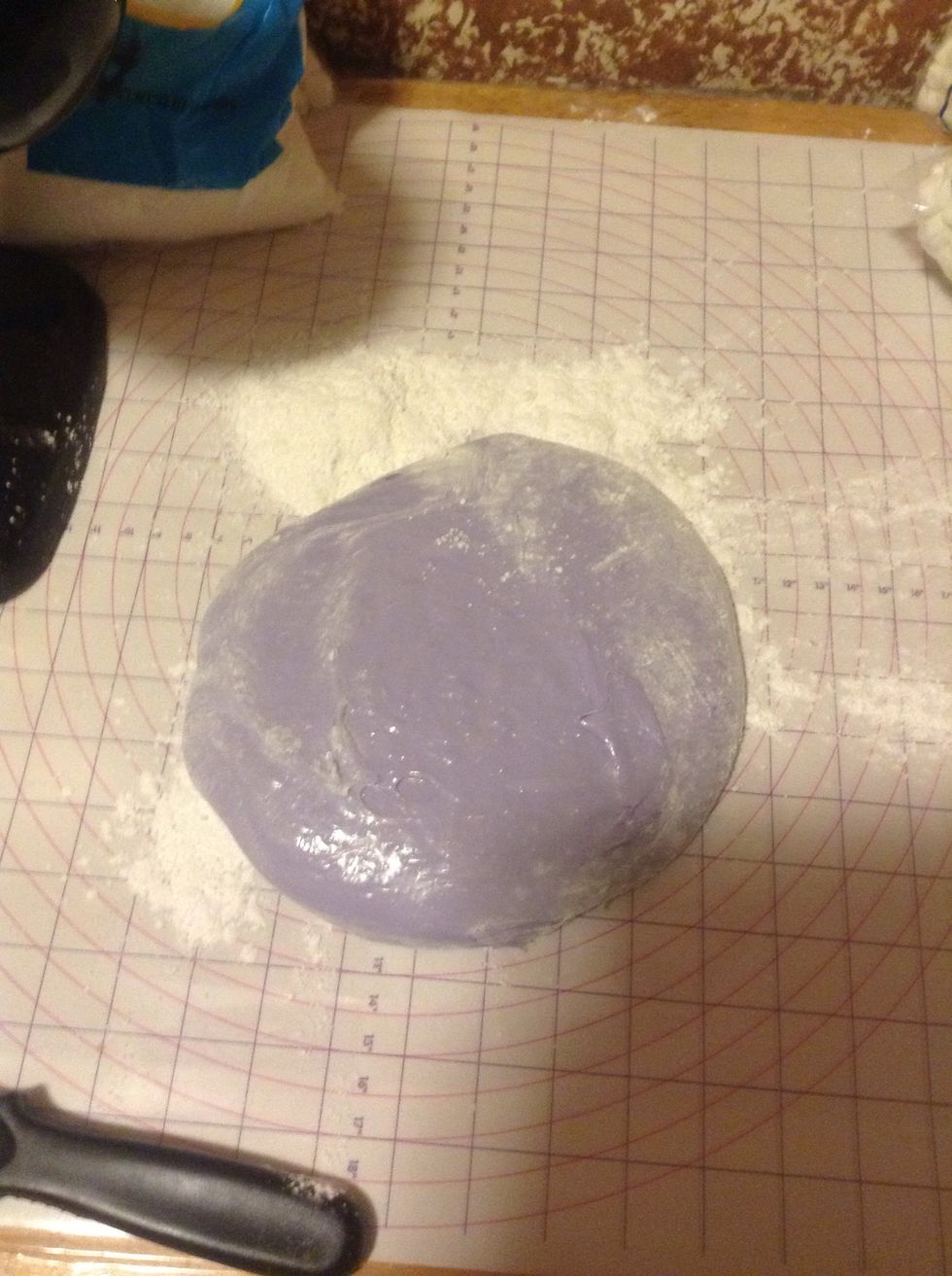 Pour your fondant out on to the table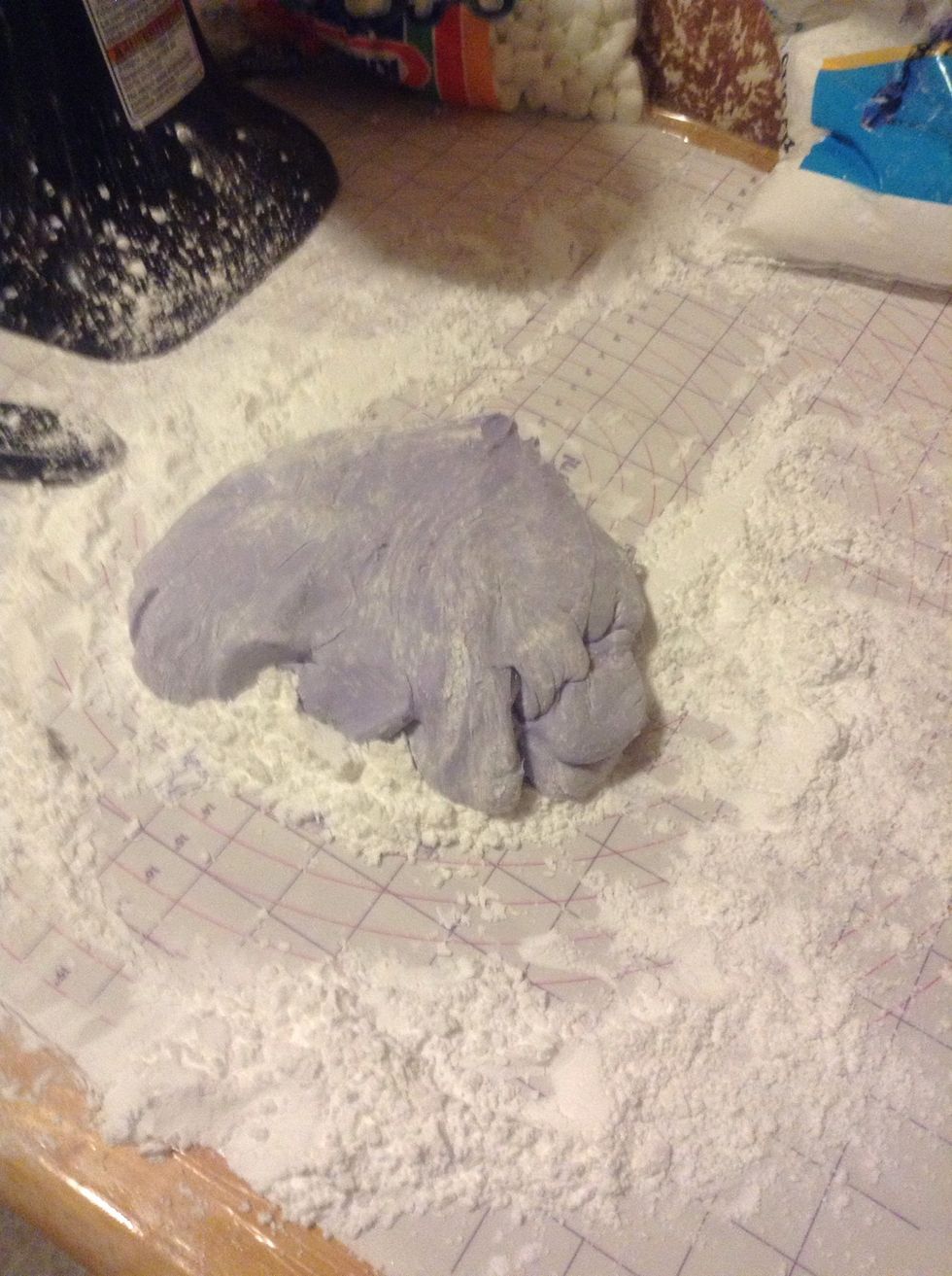 Ok so be for you use your hands to kneed it put some Crisco on your hands cause this will be sticky
Then kneed till its no longer sticky and it's like a play dough consistency.
And yes this is a messy job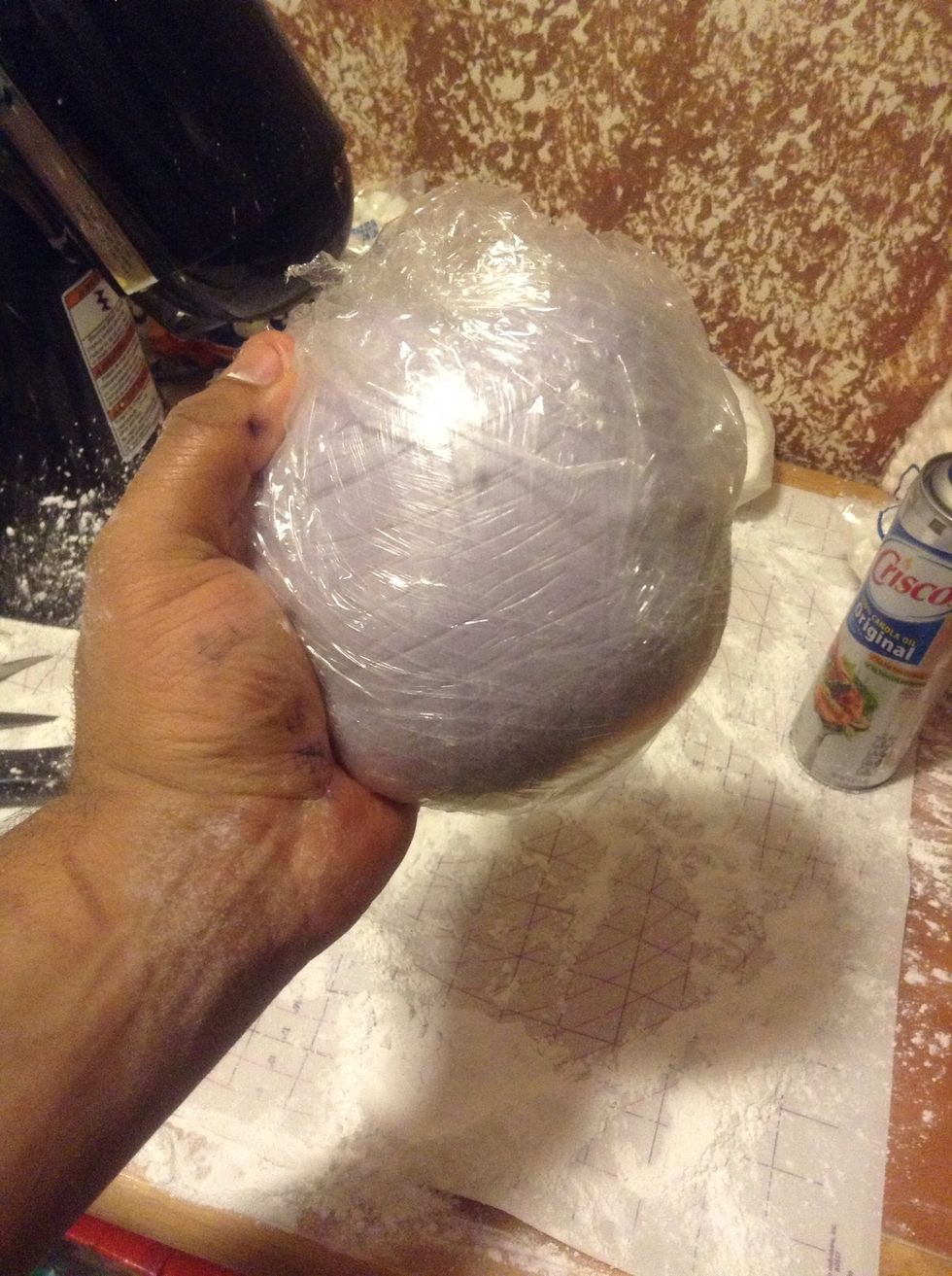 Then wrap real good in plastic wrap to keep the air out ( rub with Crisco first so the wrap doesn't stick)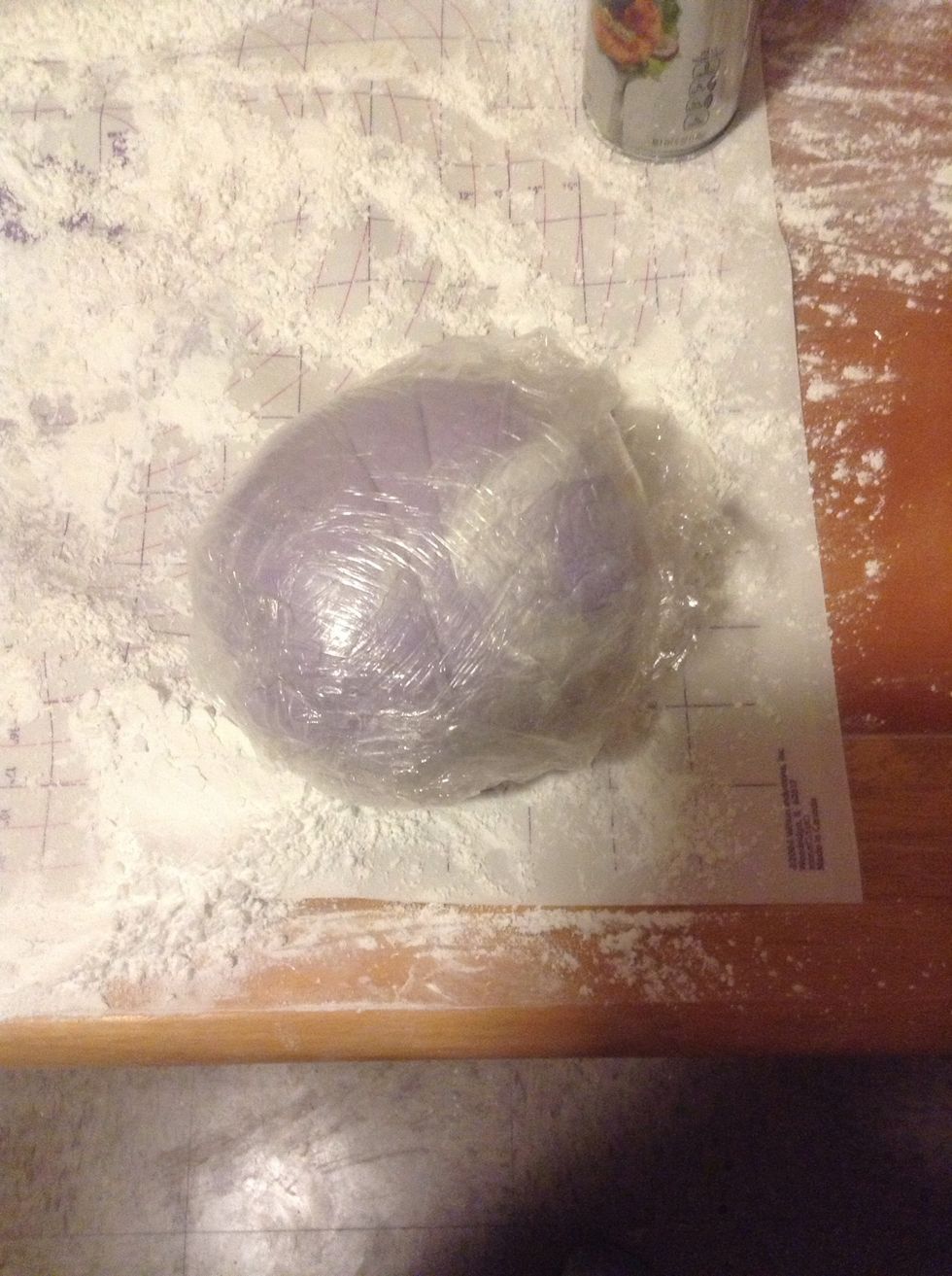 All done then place in a air tight container till ready to use
1.0 Bag of Mini Marshmallows
1.0 Pack of powdered Sugar
Cresco
1.0 Bowl
Plastic wrap