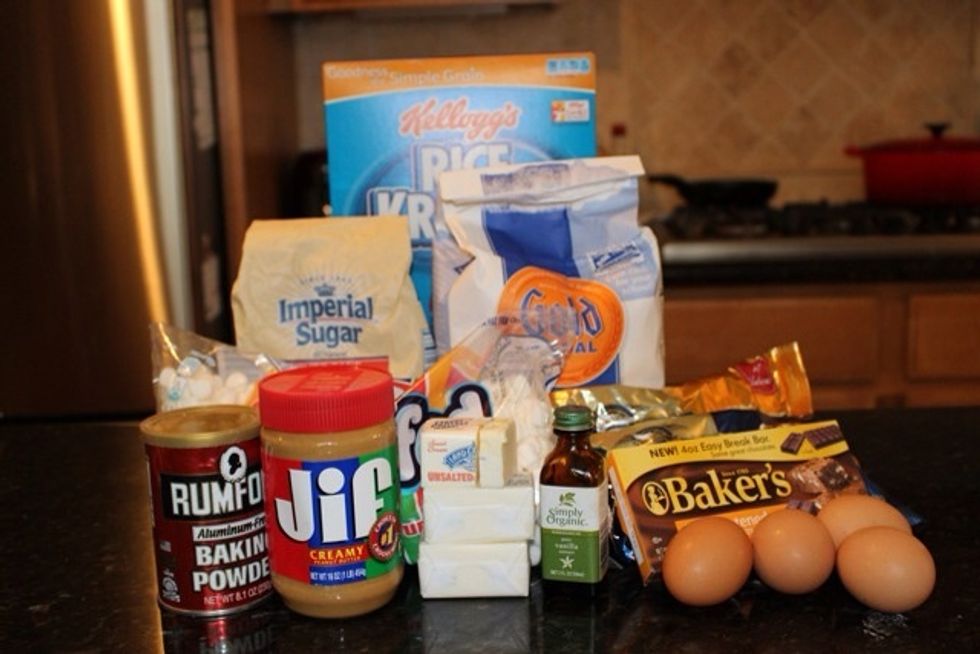 These are all the ingredients you need.
First grease a 13x9 pan.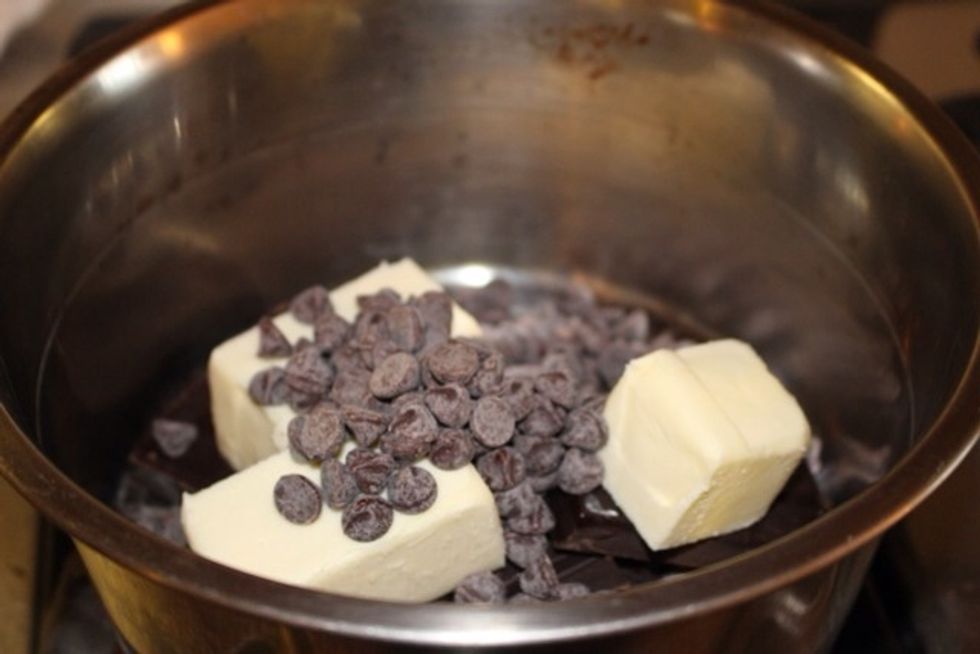 For the brownies, put in a medium saucepan 3/4 of the semisweet chocolate chips, the butter, and the unsweetened chocolate and melt on low heat.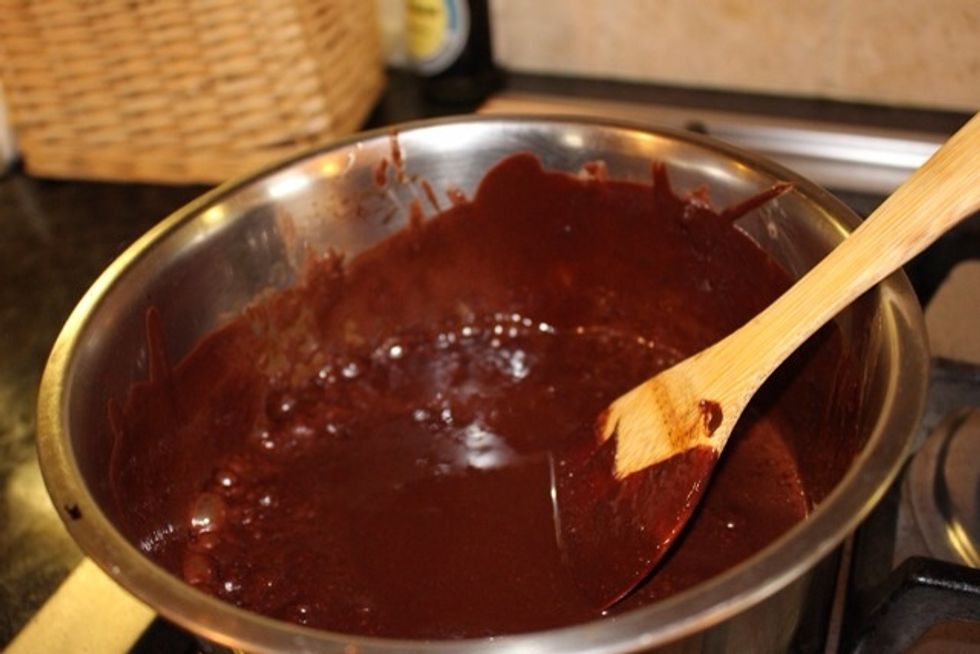 After it's all melted it should look like this; put aside to cool for about 5 minutes.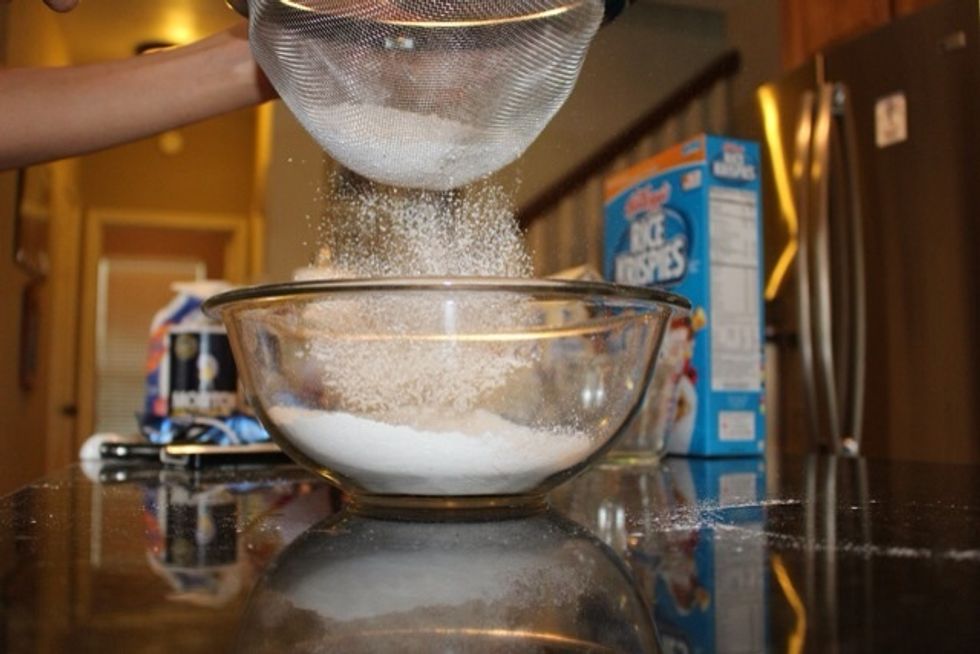 Next, sift the flour, salt, and the baking powder. Set aside.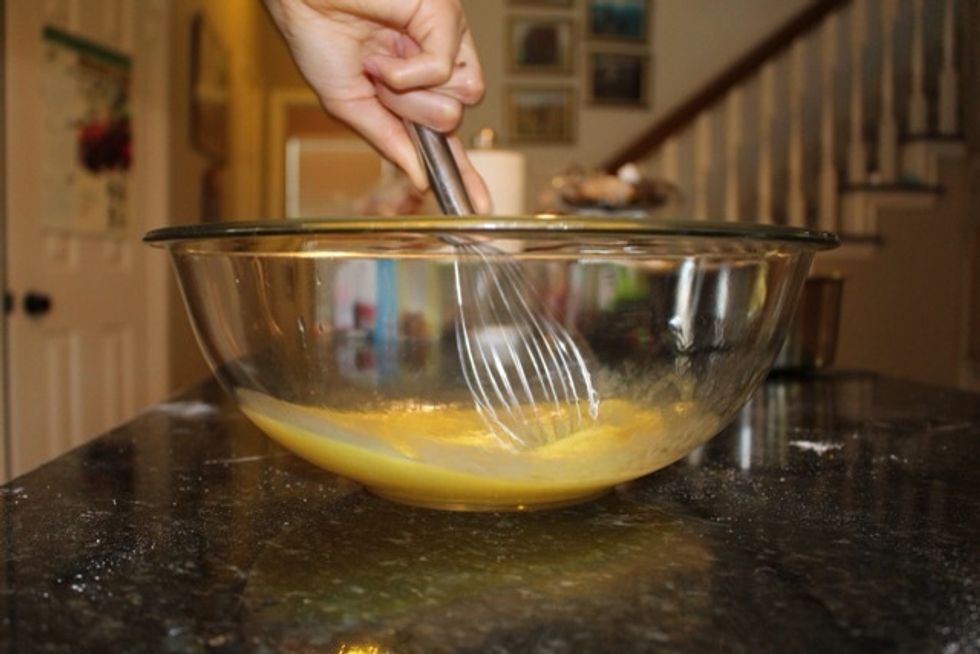 Now take your eggs and in a large bowl mix thoroughly.
Add the sugar.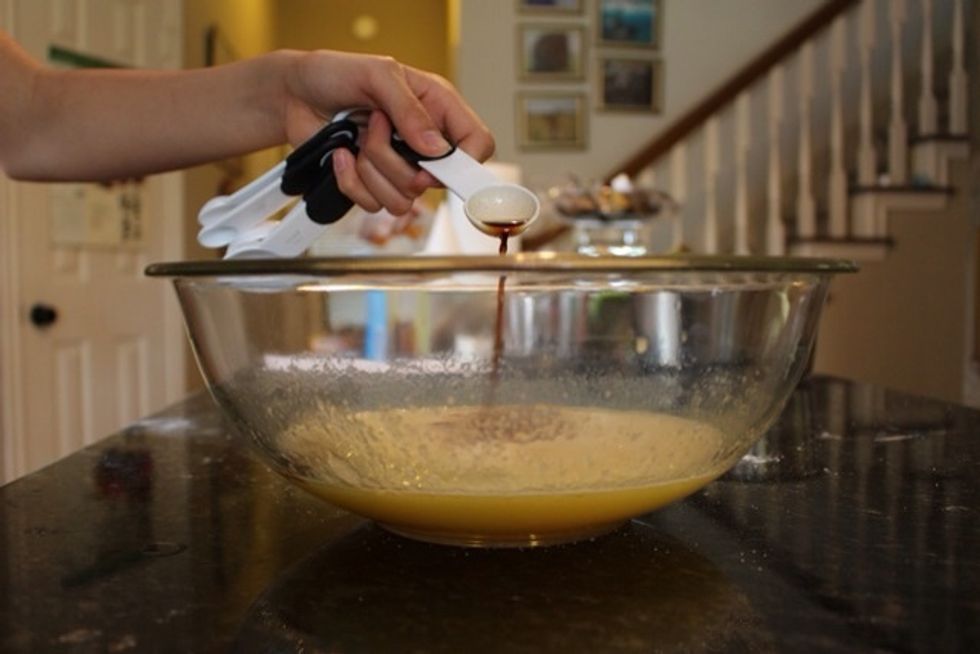 And the vanilla extract.
And whisk until well blended.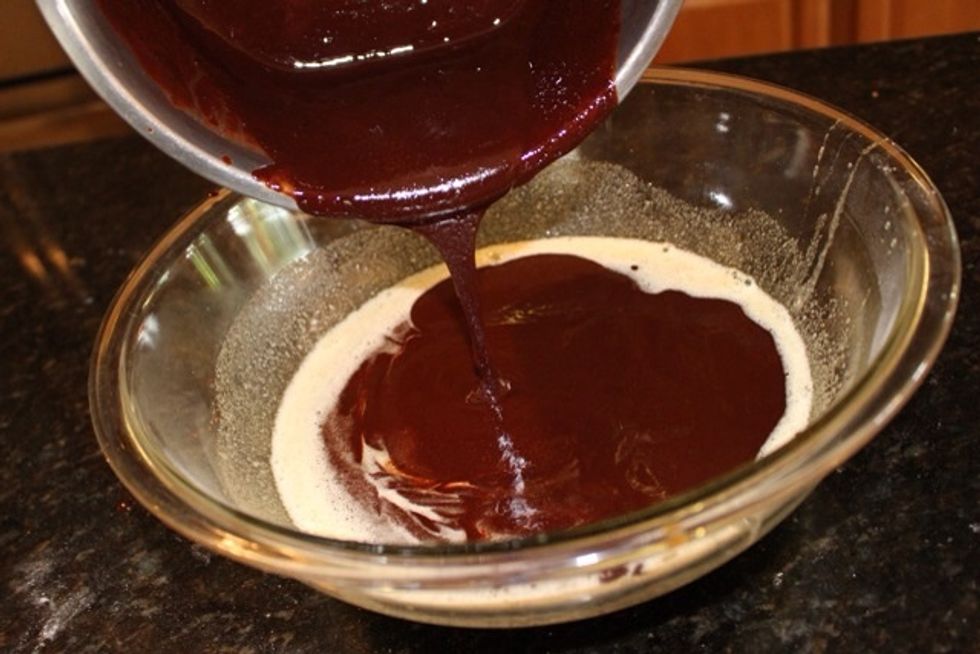 Now take the chocolate mixture and combine with the egg one and whisk.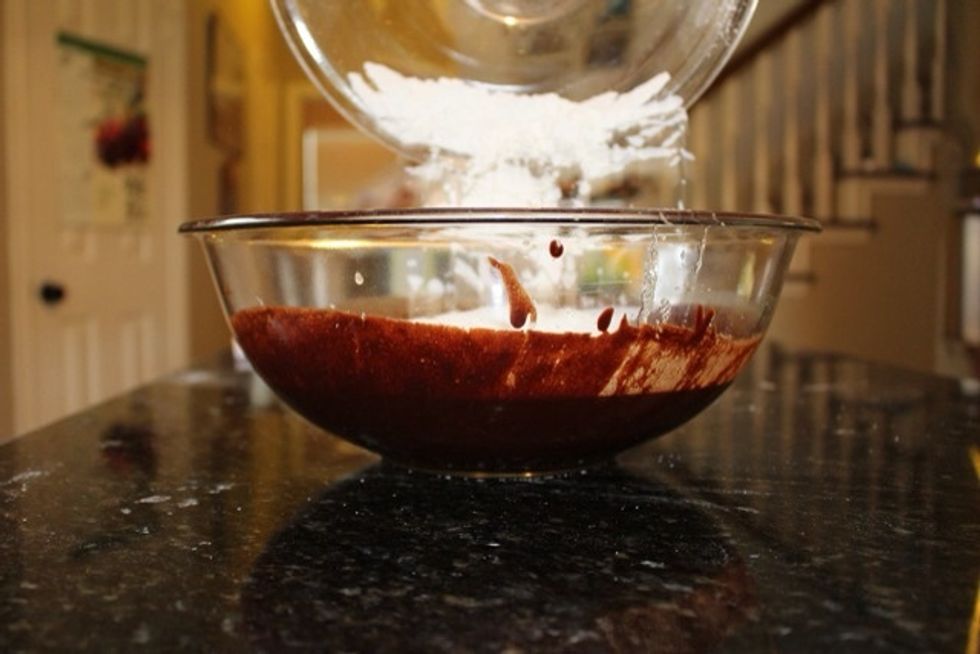 Now, add the dry mixture with the liquid one and combine.
Add the remaining 1/4 cup of semisweet chocolate.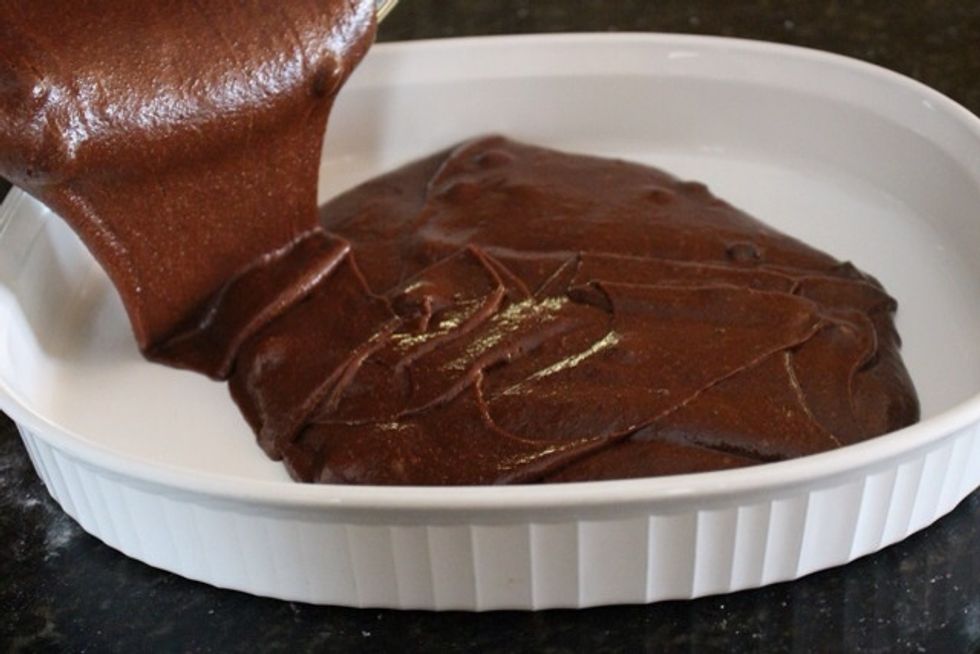 Pour in the greased pan.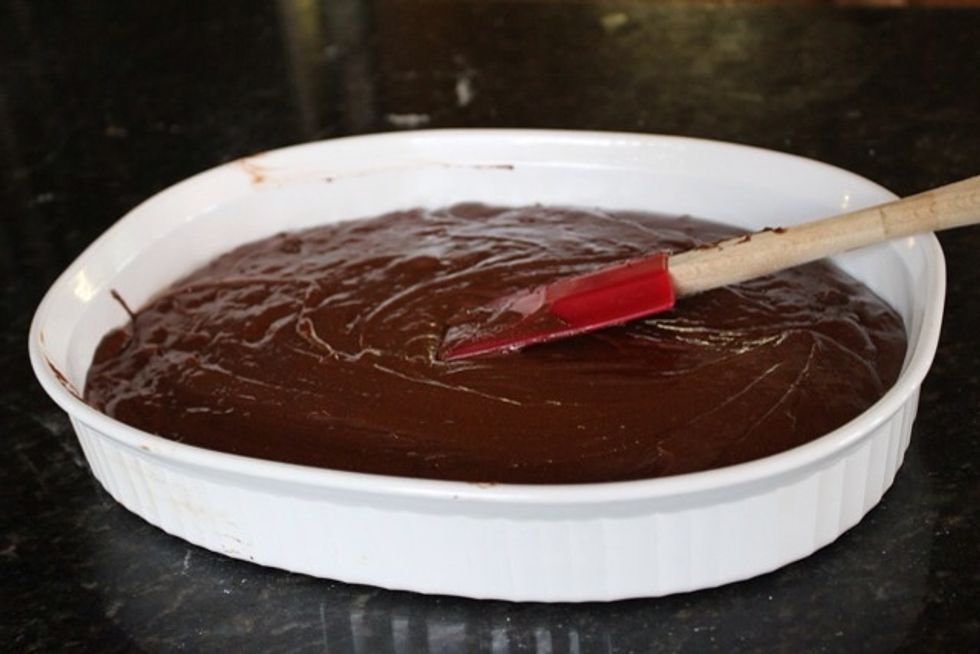 And smooth it out with a spatula as best as you can.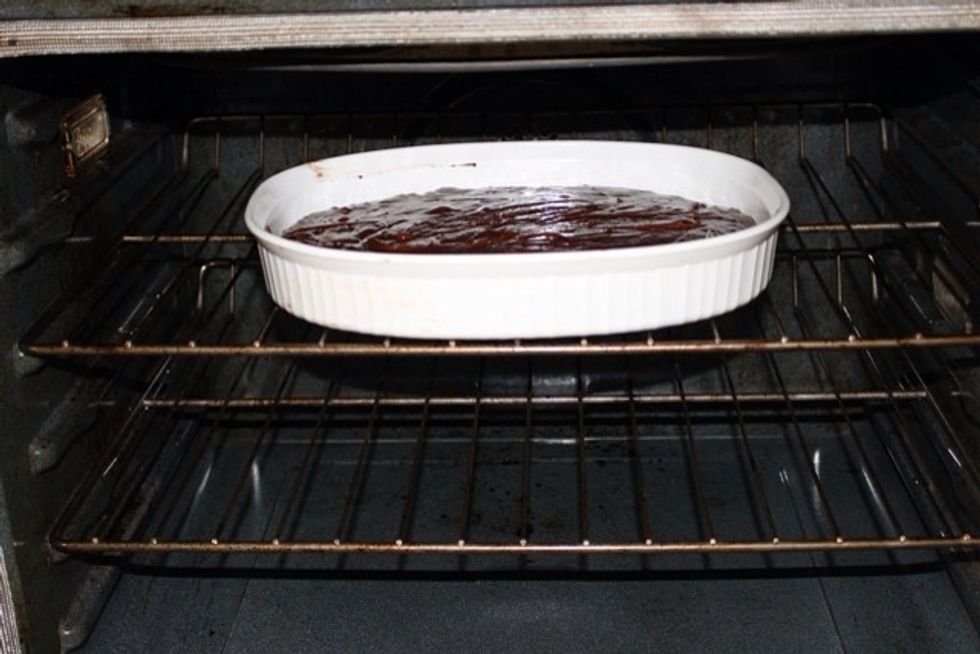 Put it in the oven for 25 to 30 minutes or until you take a toothpick out of it and it has moist crumbs.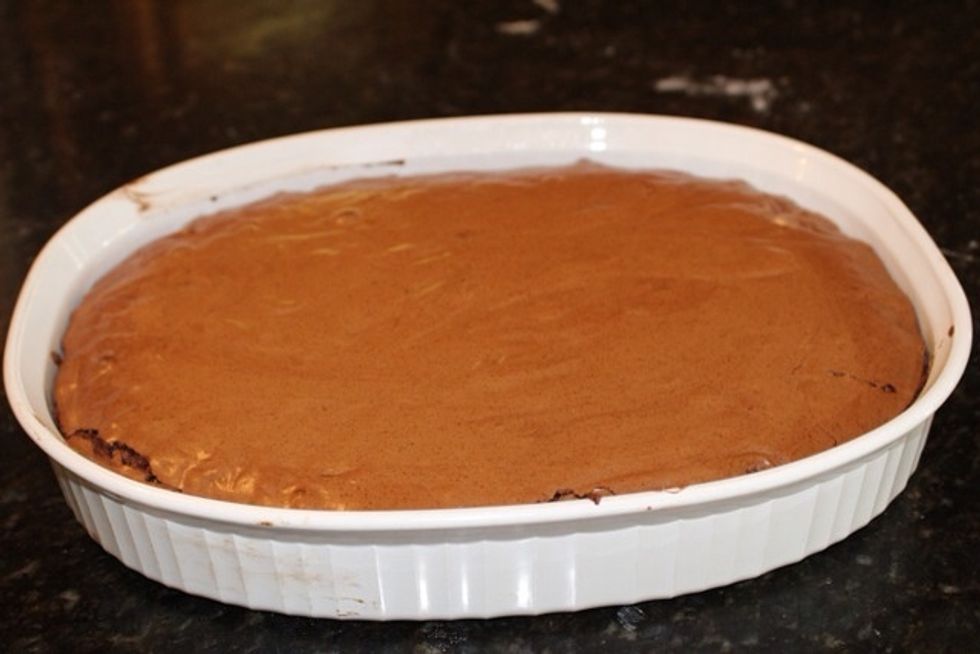 It's done.😍
Now after the brownies are done act fast and put all of the marshmallow all over the brownies and place it back in the oven for an additional 3 minutes.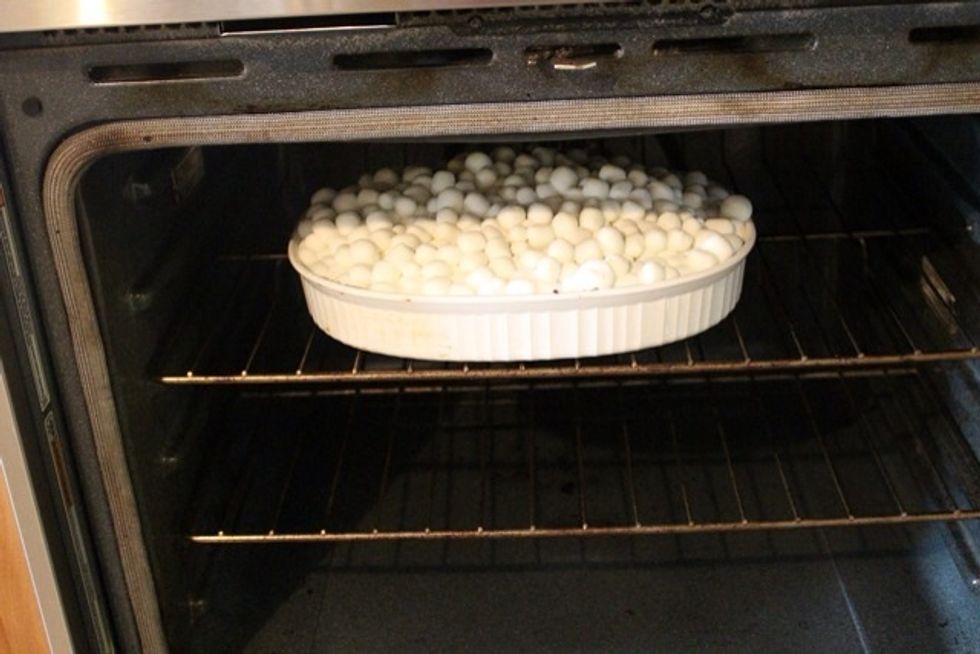 Like so.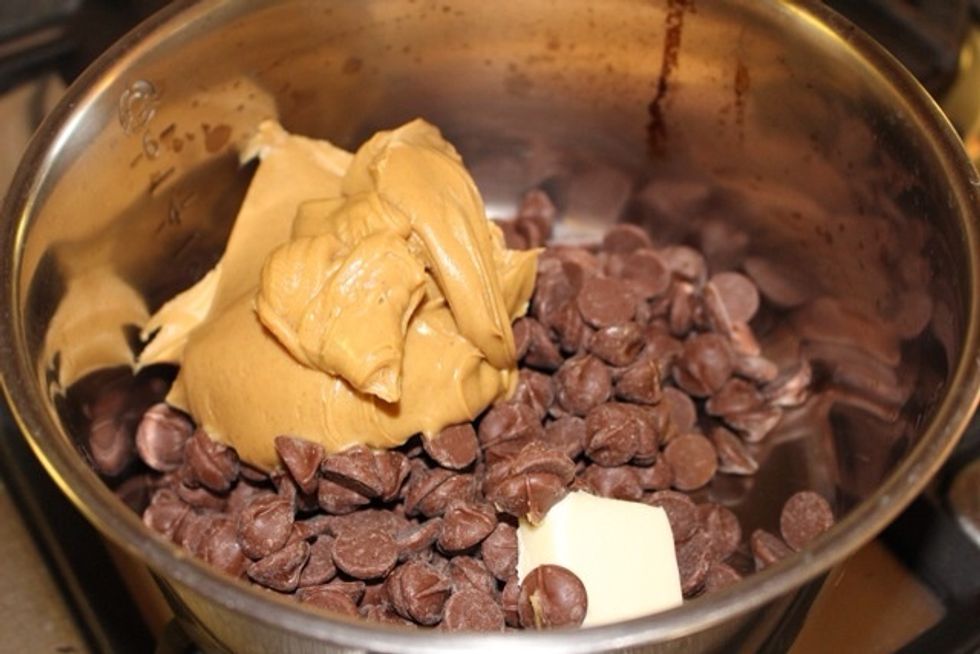 Meanwhile, take you peanut butter, tablespoon of butter, and milk chocolate chips in a medium saucepan on low heat and melt stirring frequently until it...
Looks like this. Turn off the heat.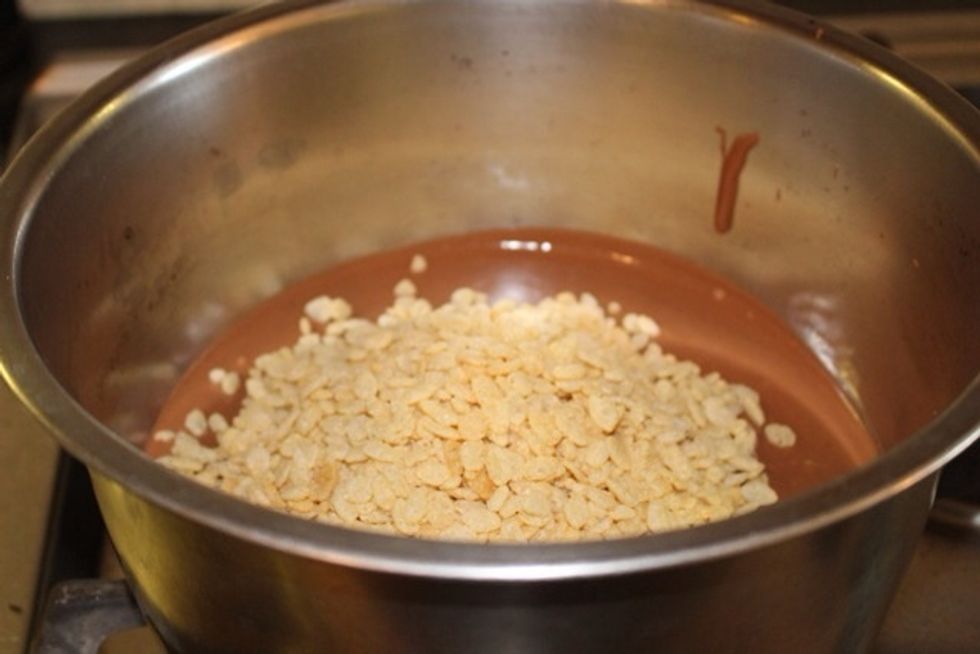 Then, mix in the Rice Krispies.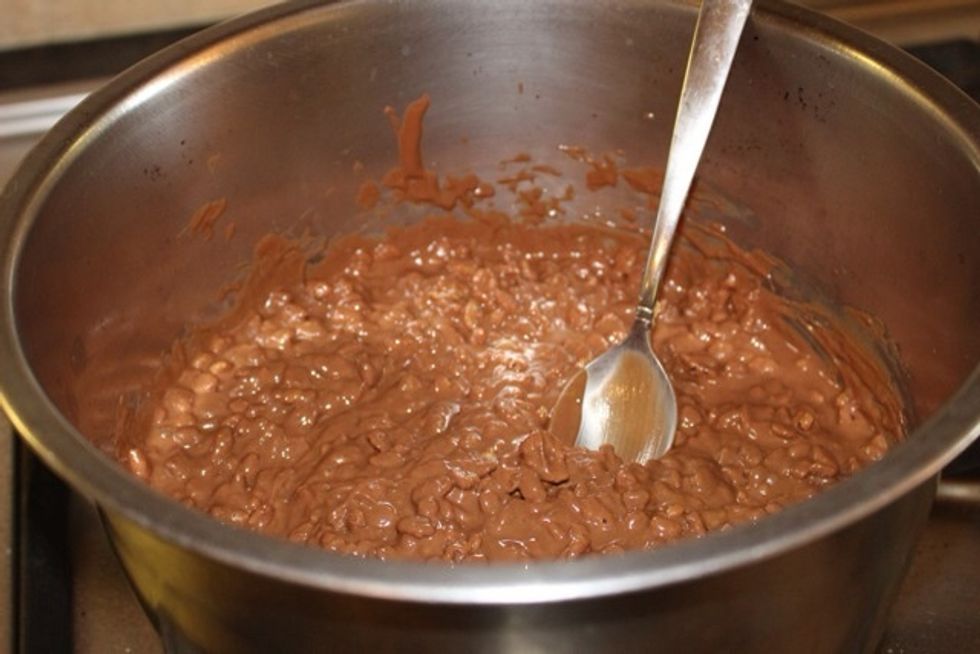 It should look like this.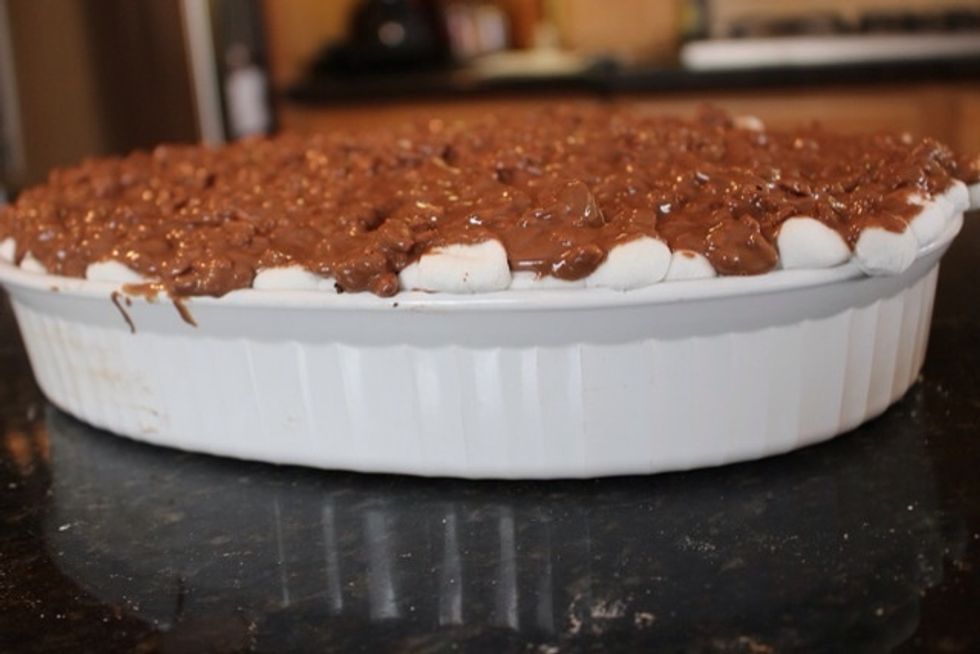 Smother the brownies now.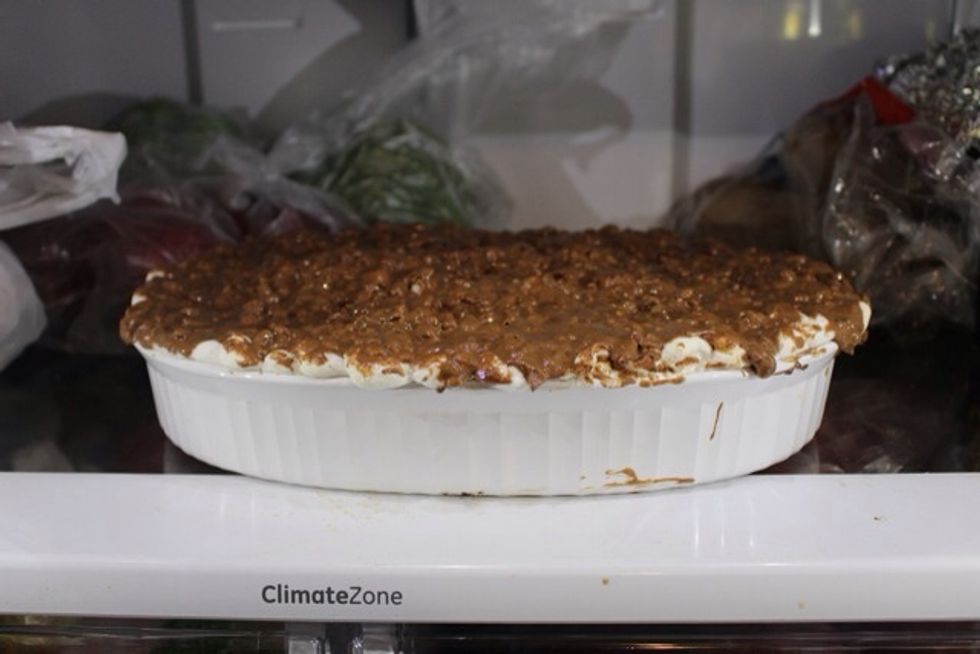 Then put it in to the refrigerator and cool completely before you cut it.
For the Brownie Base
4.0oz unsweetened chocolate
2/3c unsalted butter
1/4c semisweet chocolate chips
1/3c all-purpose flour
1.0tsp baking powder
1/2tsp salt
4.0 large eggs, at room temp.
2.0c granulated sugar
2.0tsp vanilla extract
For the Toppings
1/2oz of miniature marshmallows or 1 bag
1/2c milk chocolate chips
1.0c smooth peanut butter (don't use natural)
1.0Tbsp unsalted butter
1/2c Rice Krispies cereal