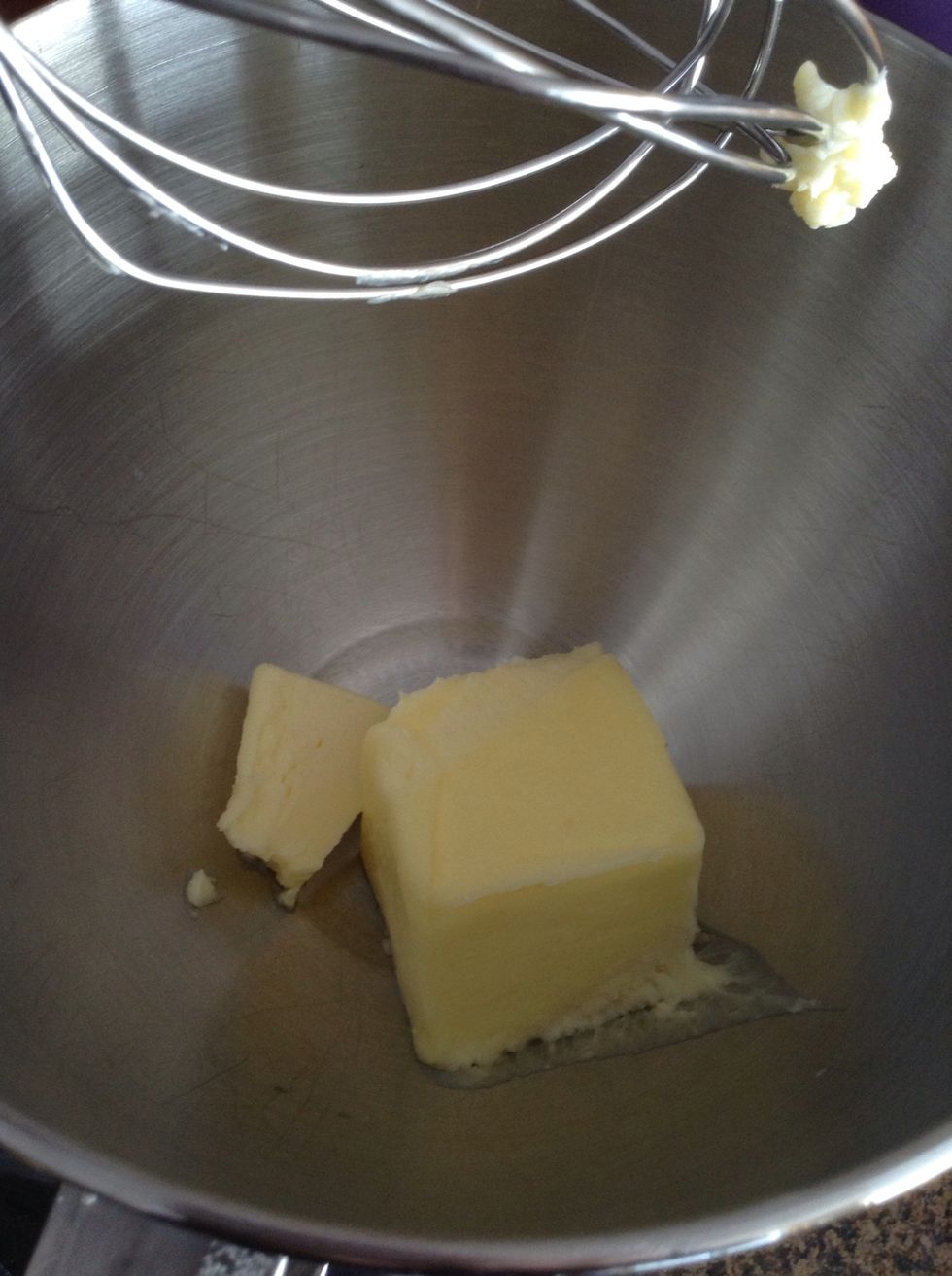 Put 1 cup butter into mixer bowl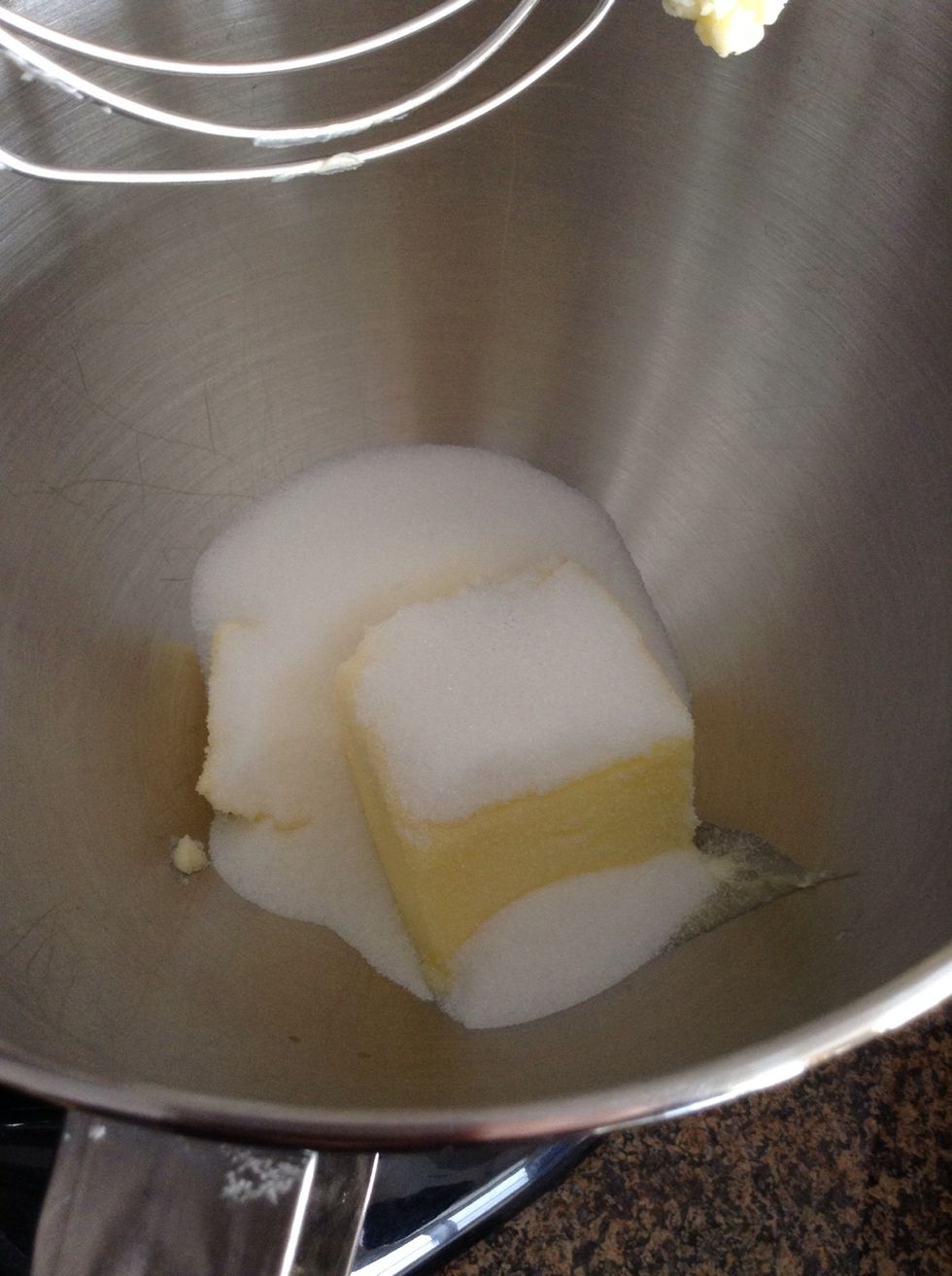 Add 1 cup white sugar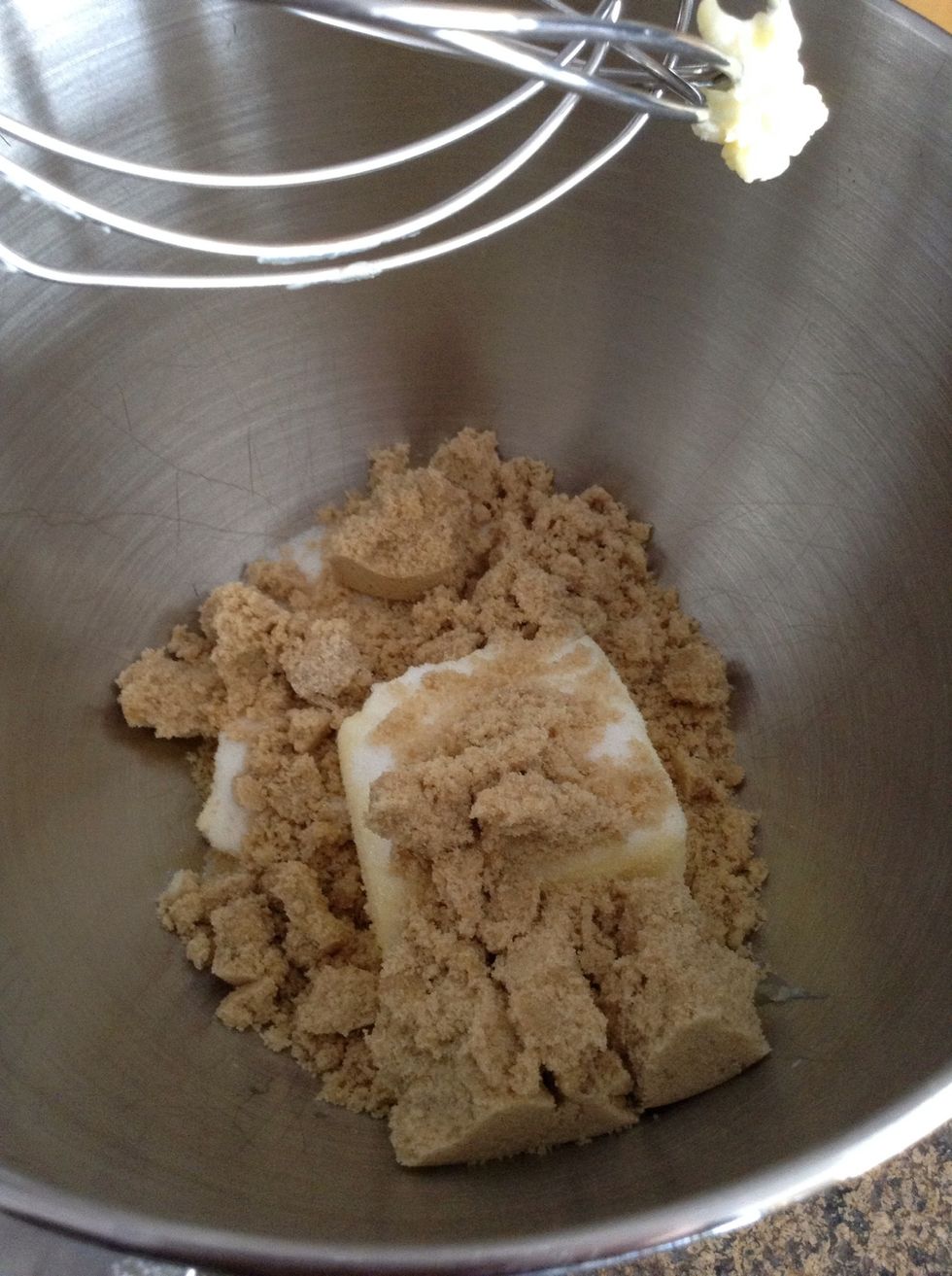 Add 1 cup brown sugar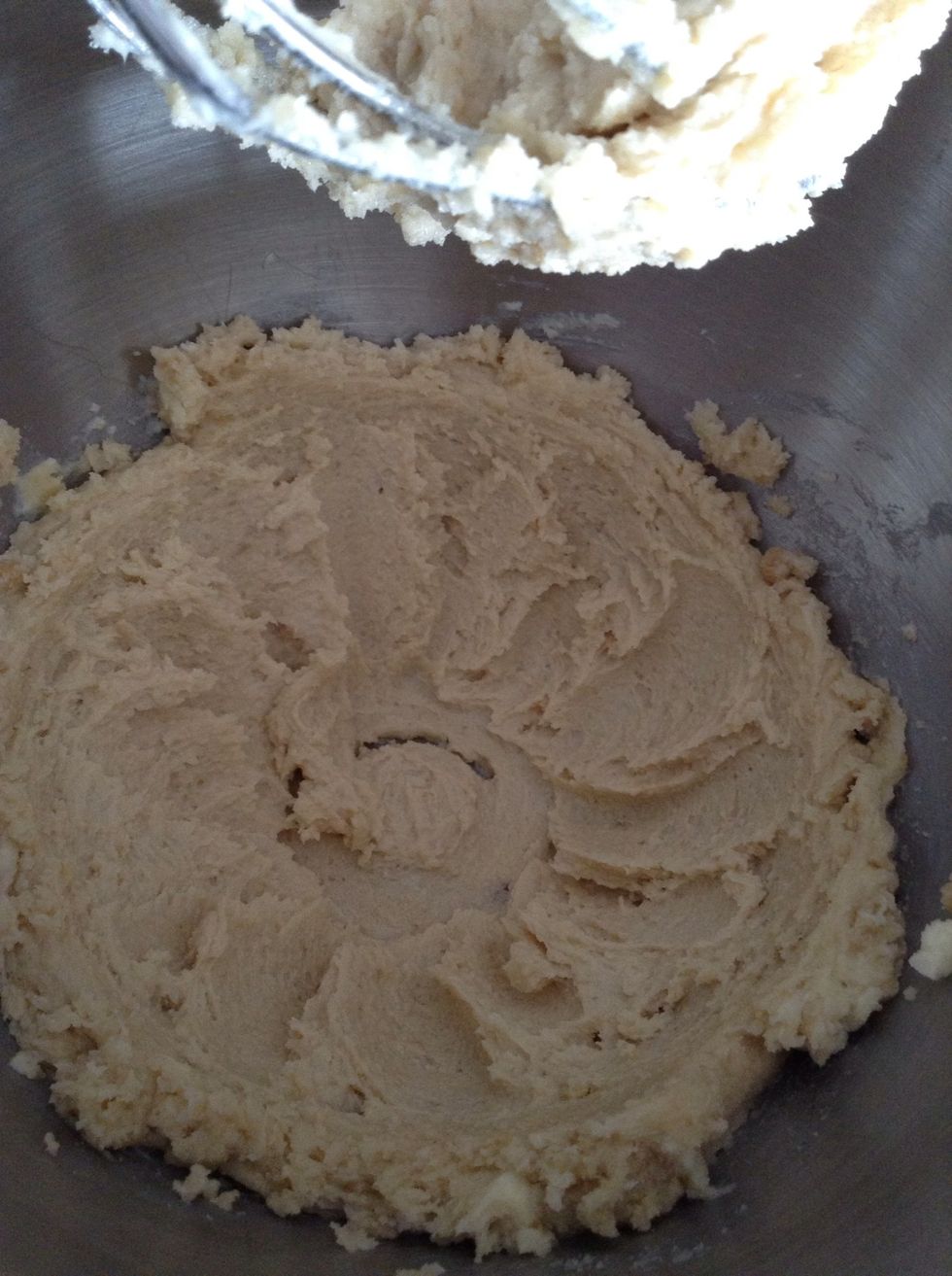 Mix it together
Add your first egg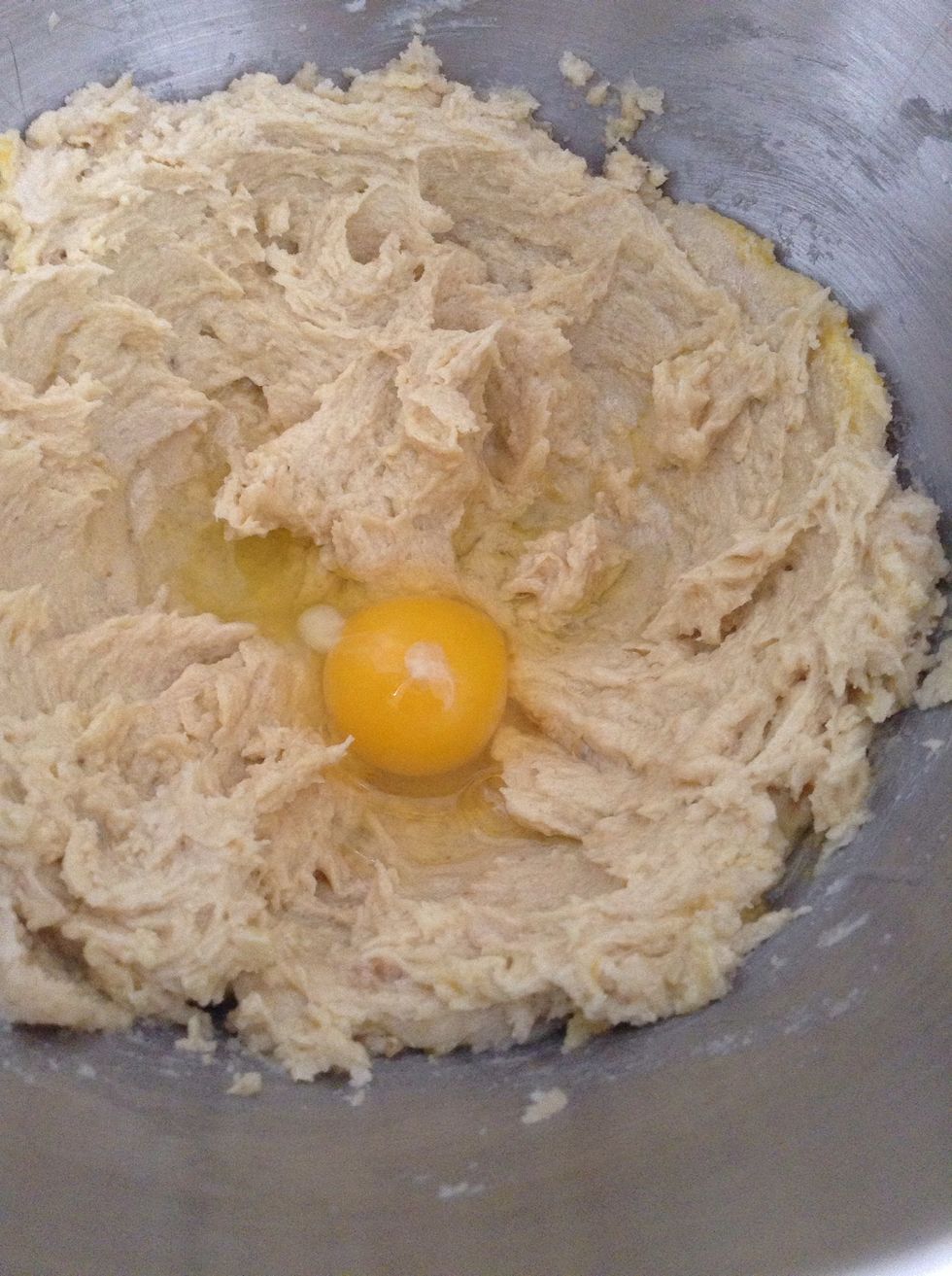 Mix, and then add your second egg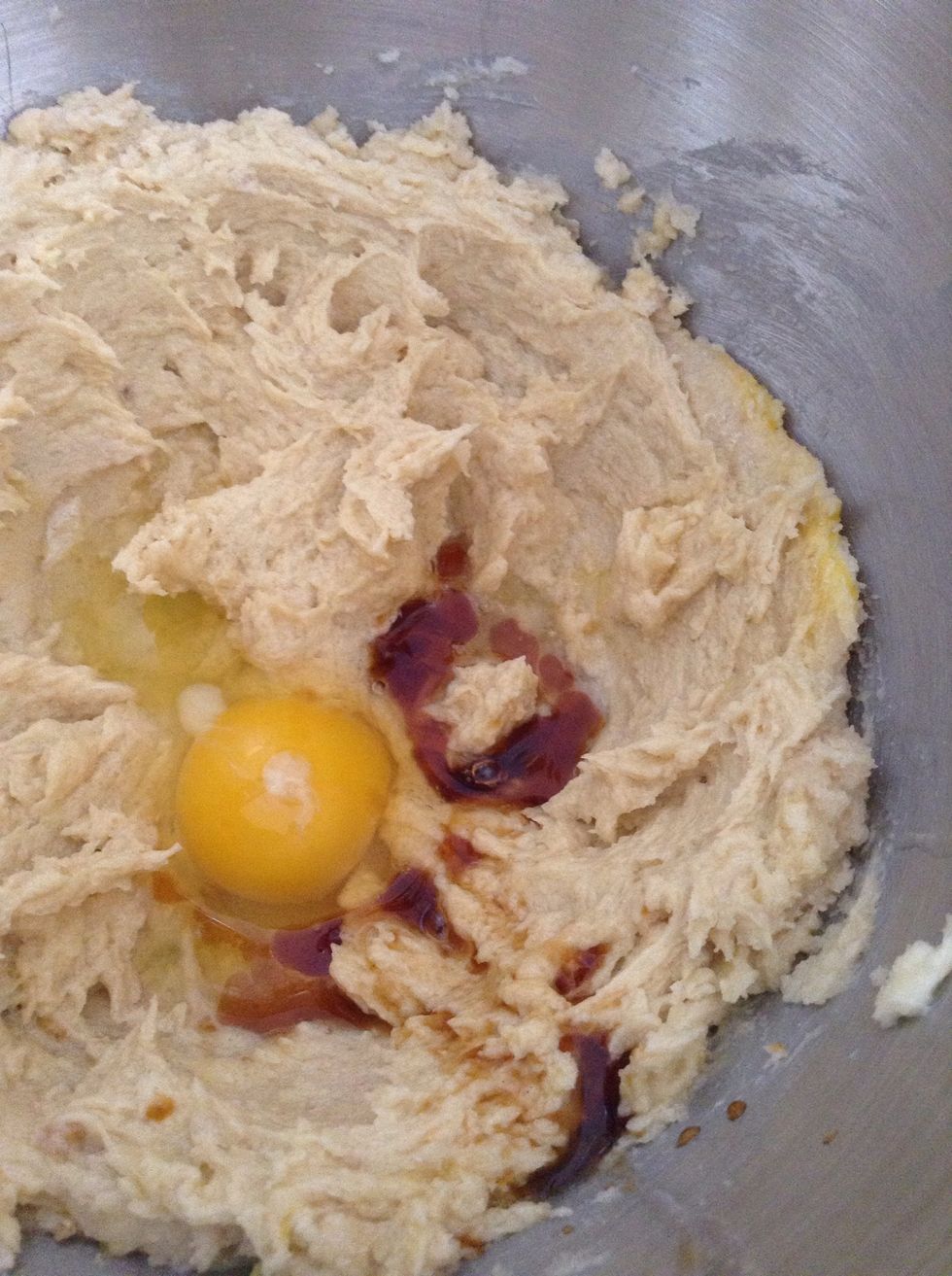 Add 1 tsp vanilla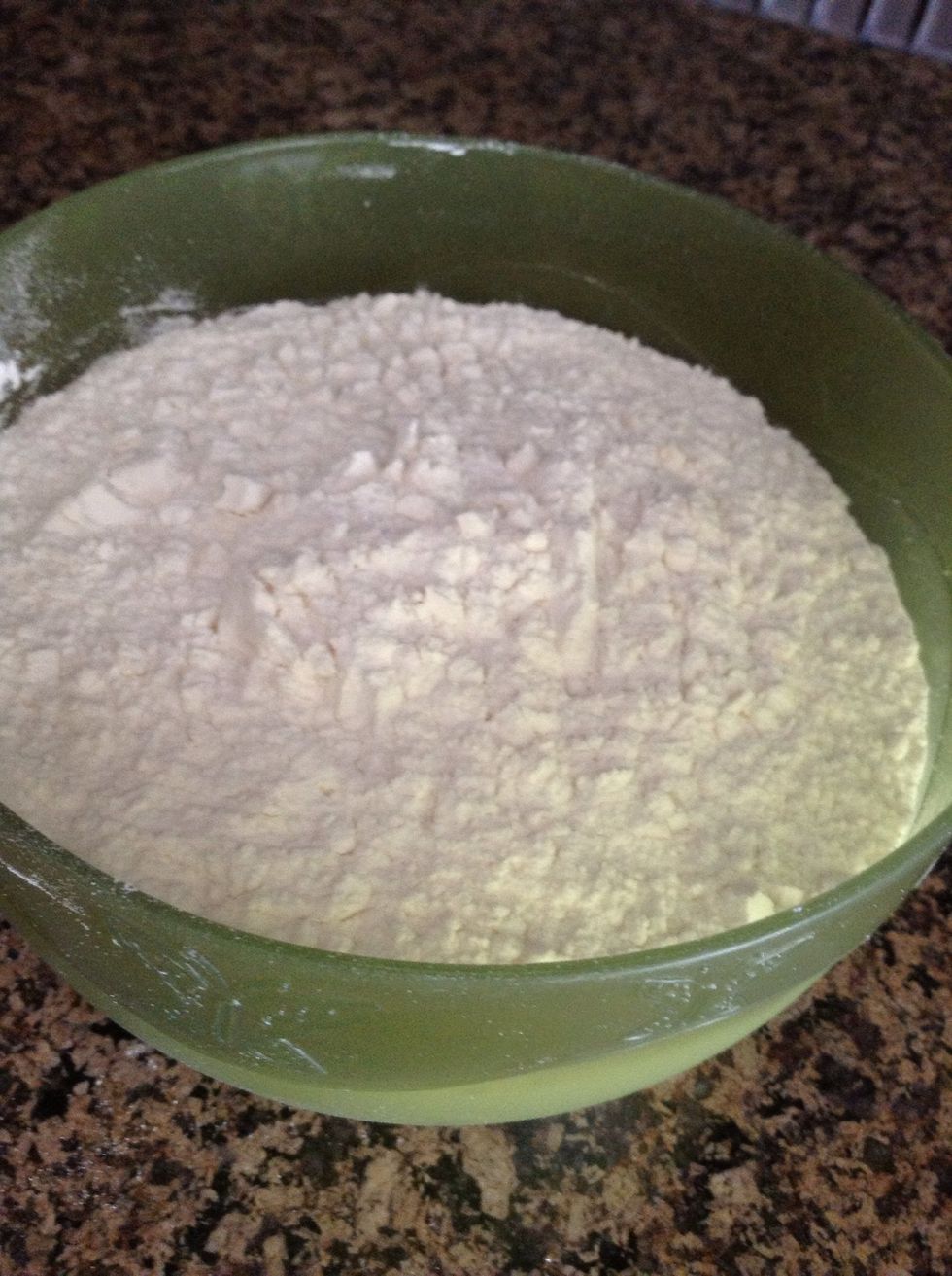 Put 2 1/4 cups flour in a bowl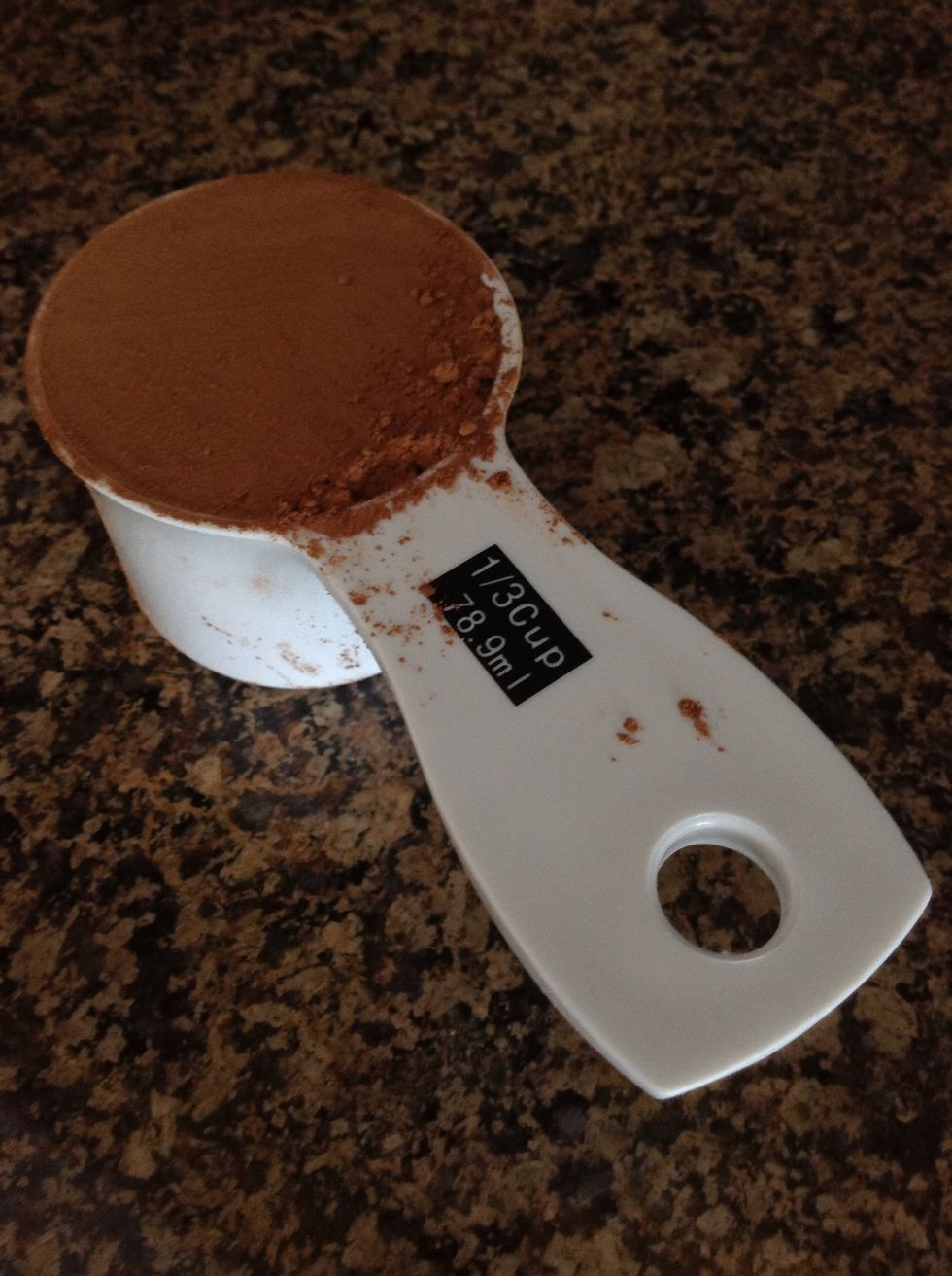 Add 1/3 cup cocoa
Add 1 tsp baking soda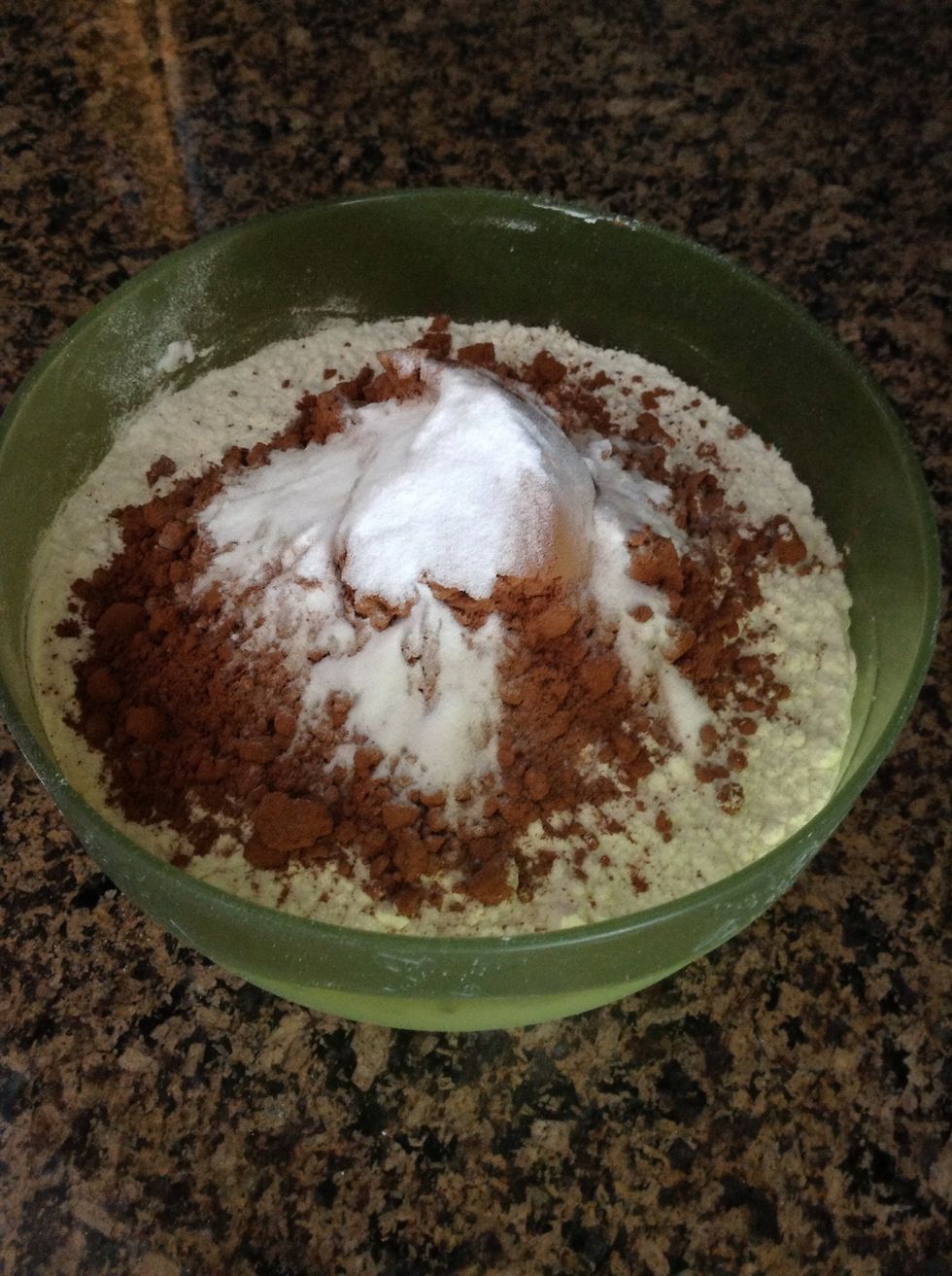 This is what it should look like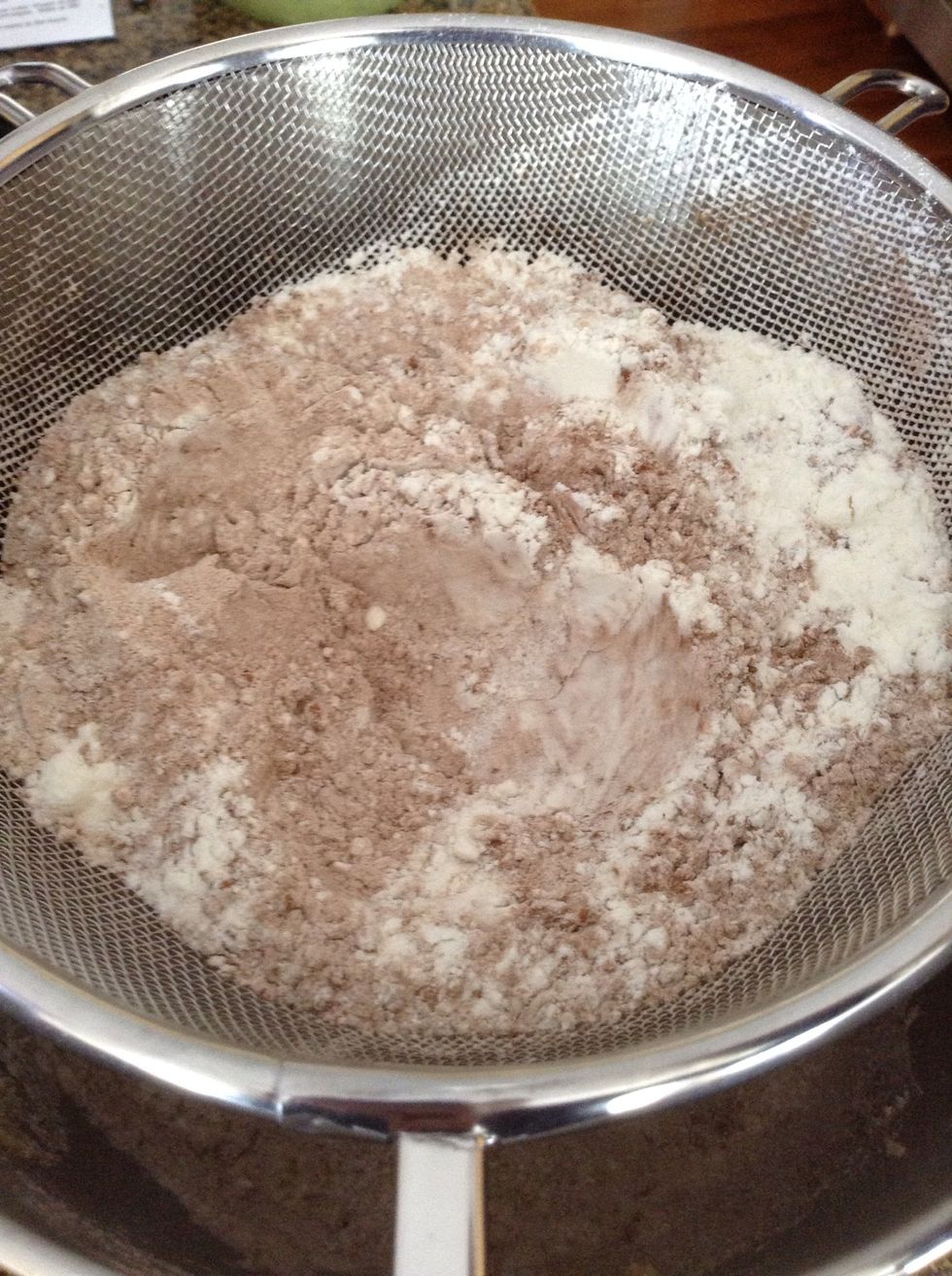 Sift your ingredients into your mixing bowl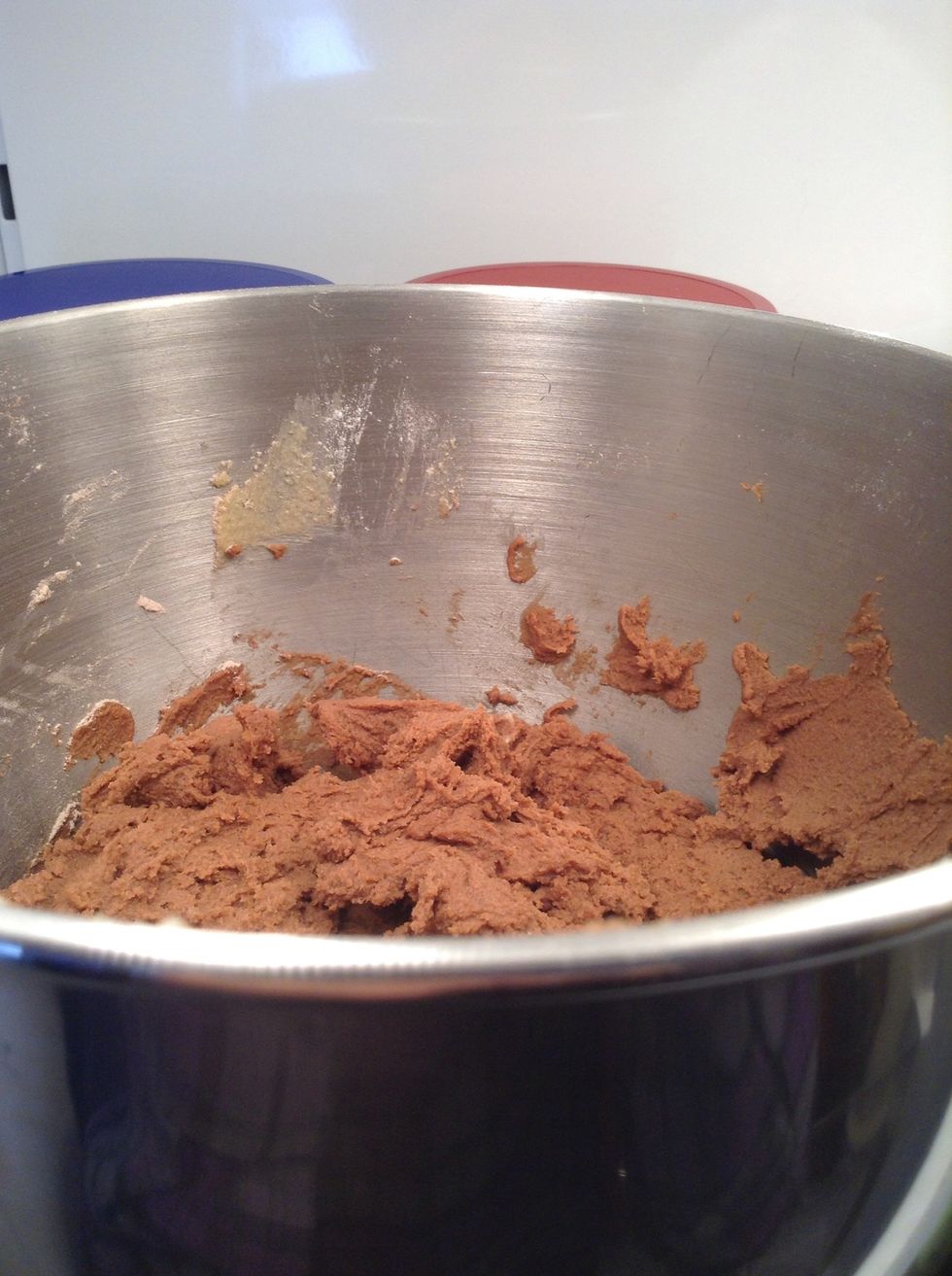 Once the ingredients are all sifted together mix the ingredients. Than put the bowl in the fridge for approx. 30 min.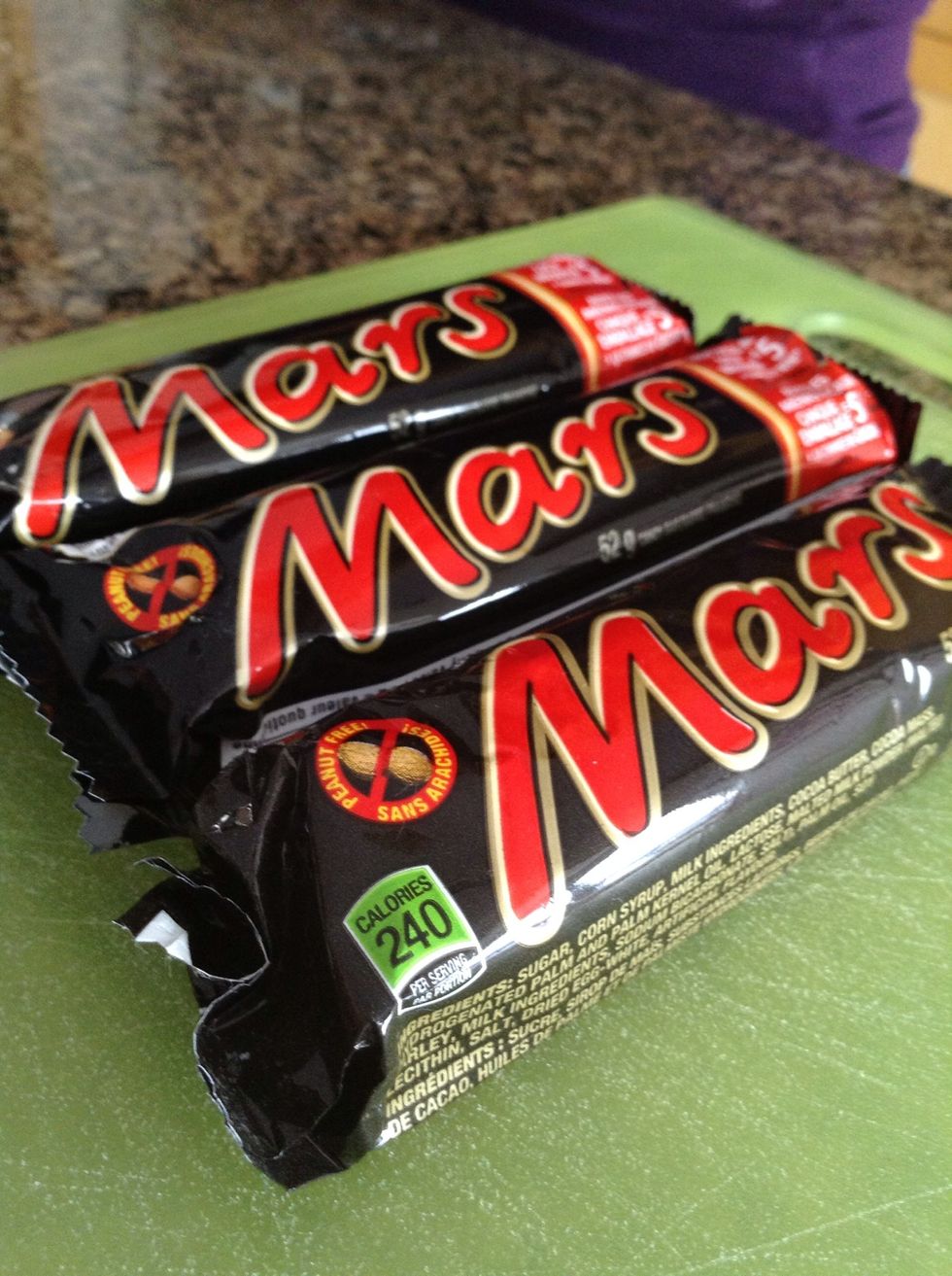 While it is in the fridge you can cut your mars bars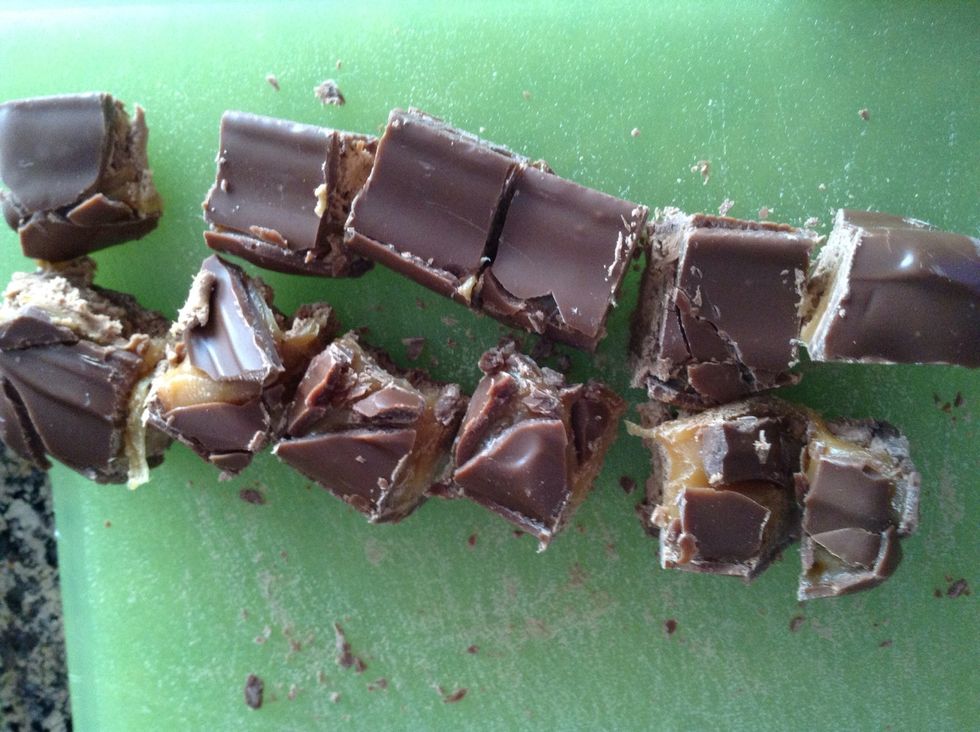 Cut it up into pieces of 12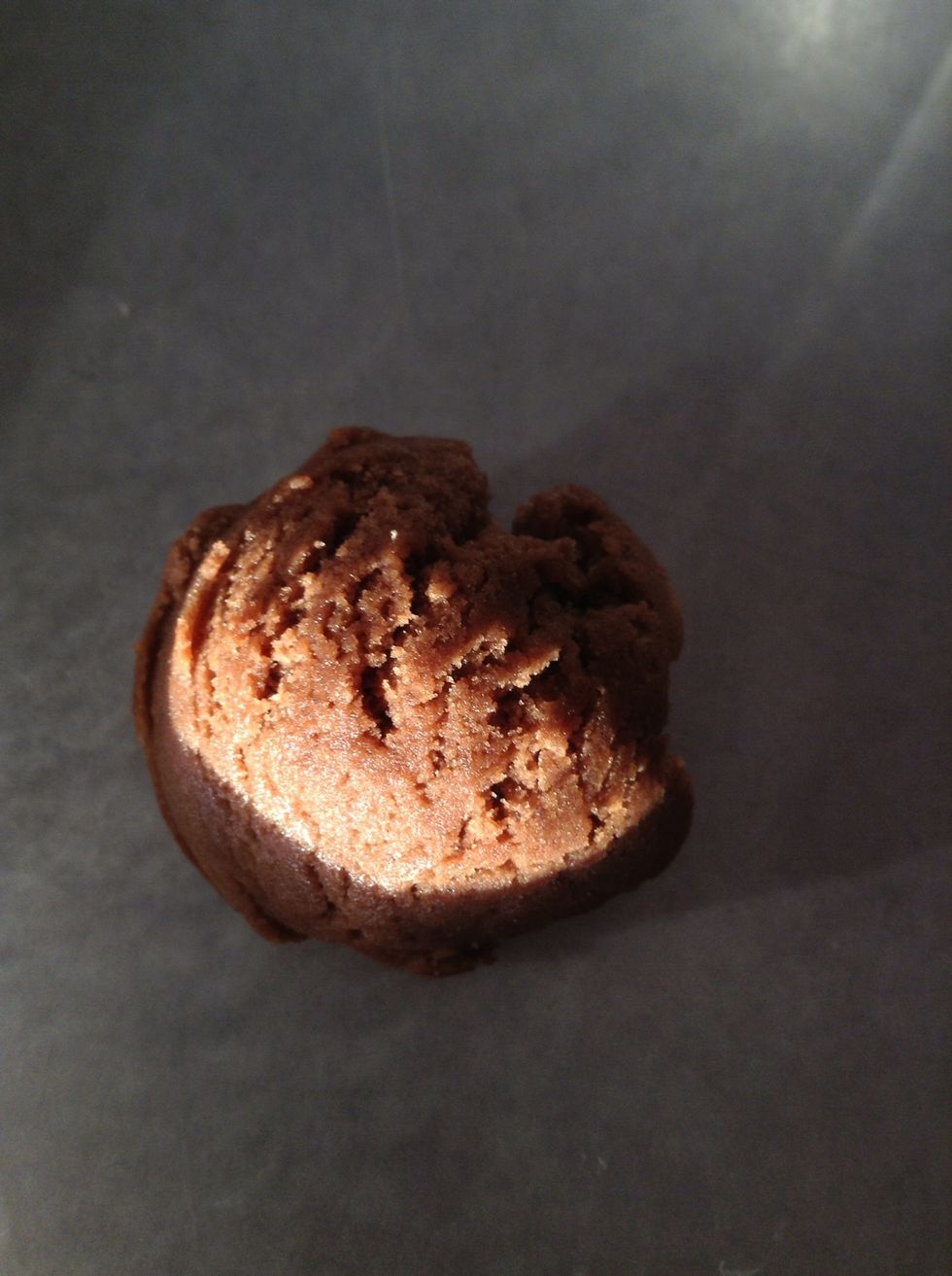 Once your dough is out of the fridge roll it up into a ball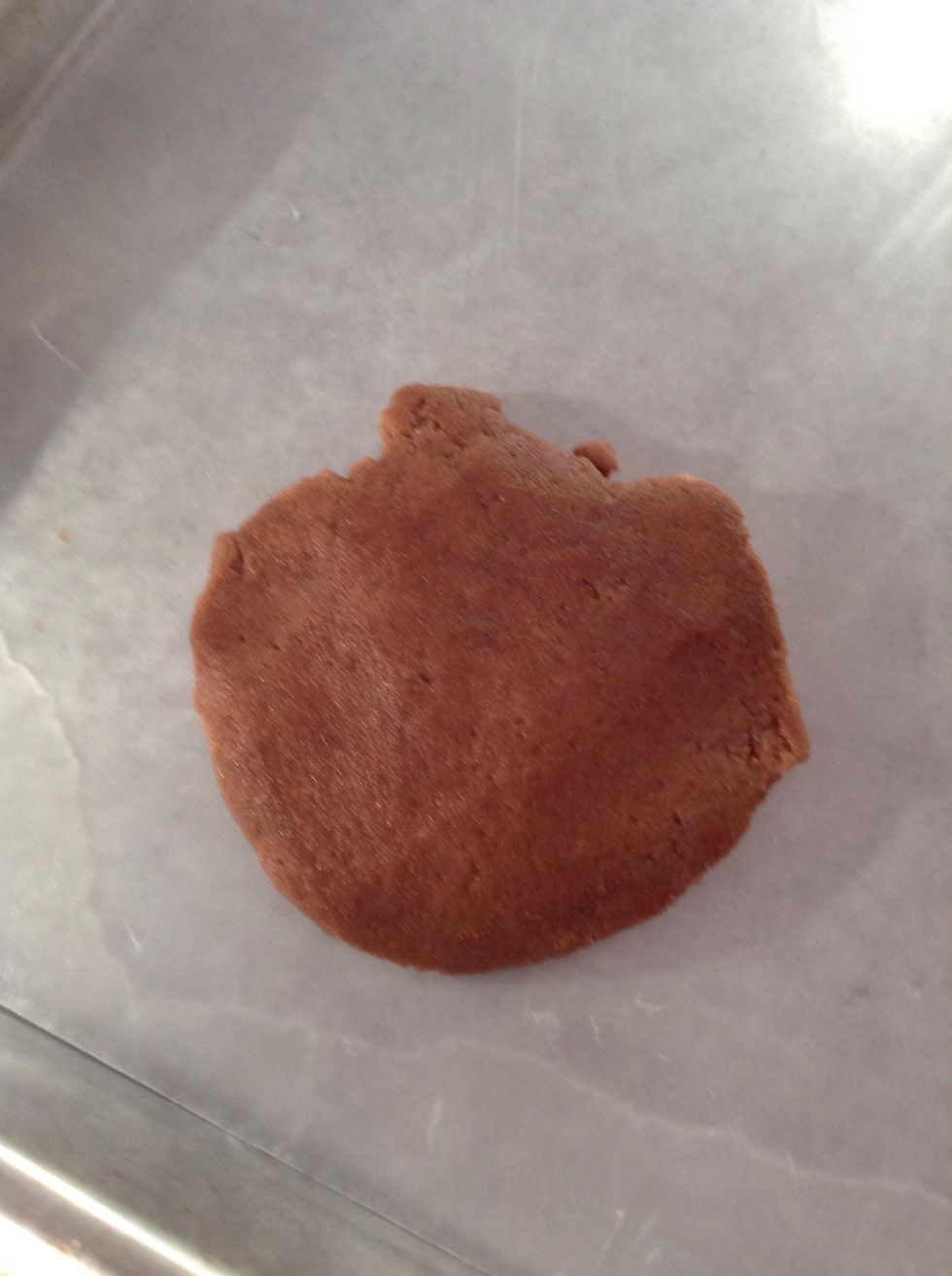 Flatten it out
Put a piece of mars bar in the center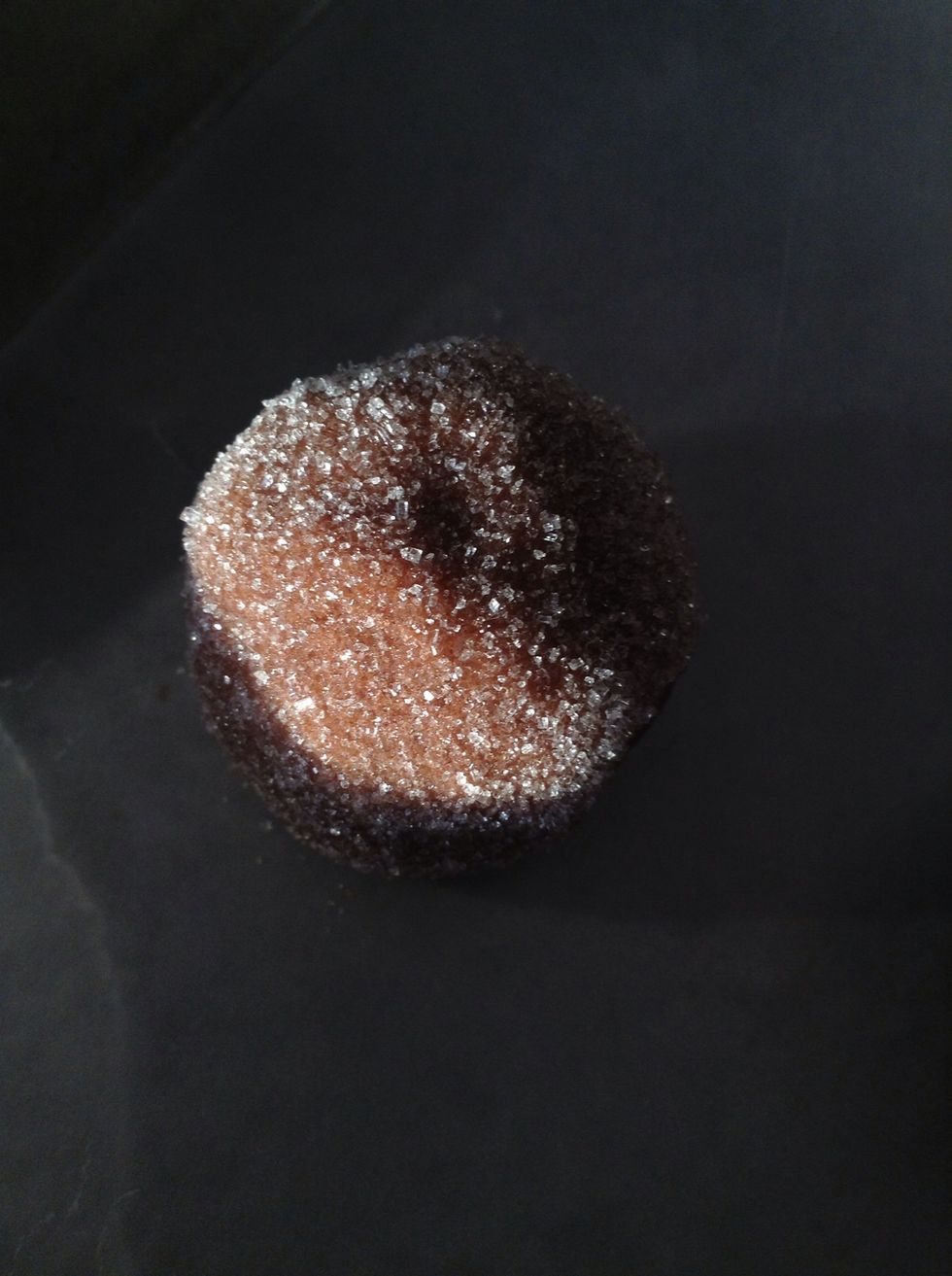 Now roll it back into a ball and cover the top half in sugar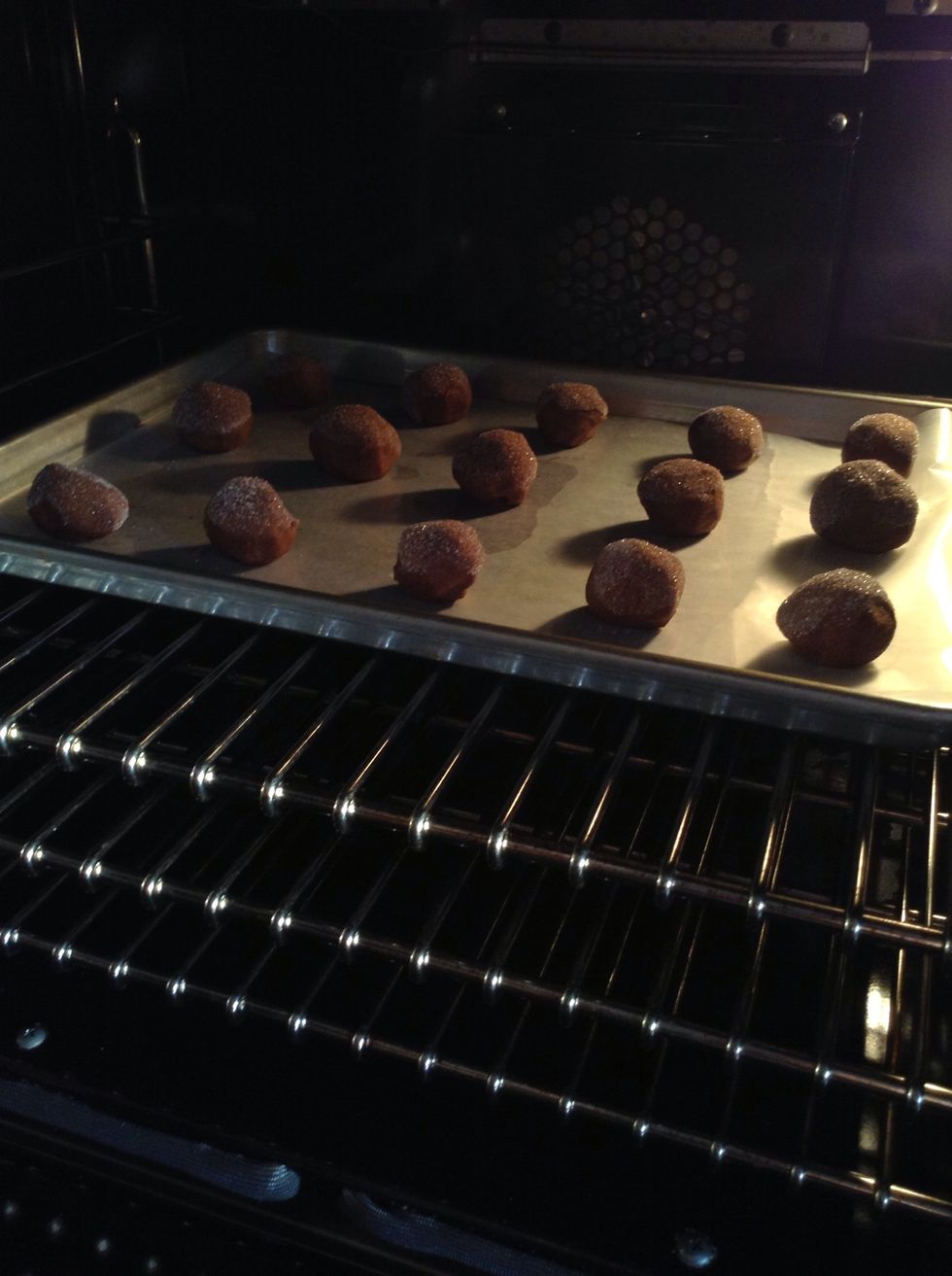 Bake in the oven at 350 F for 12 mins. Makes approx. 36 cookies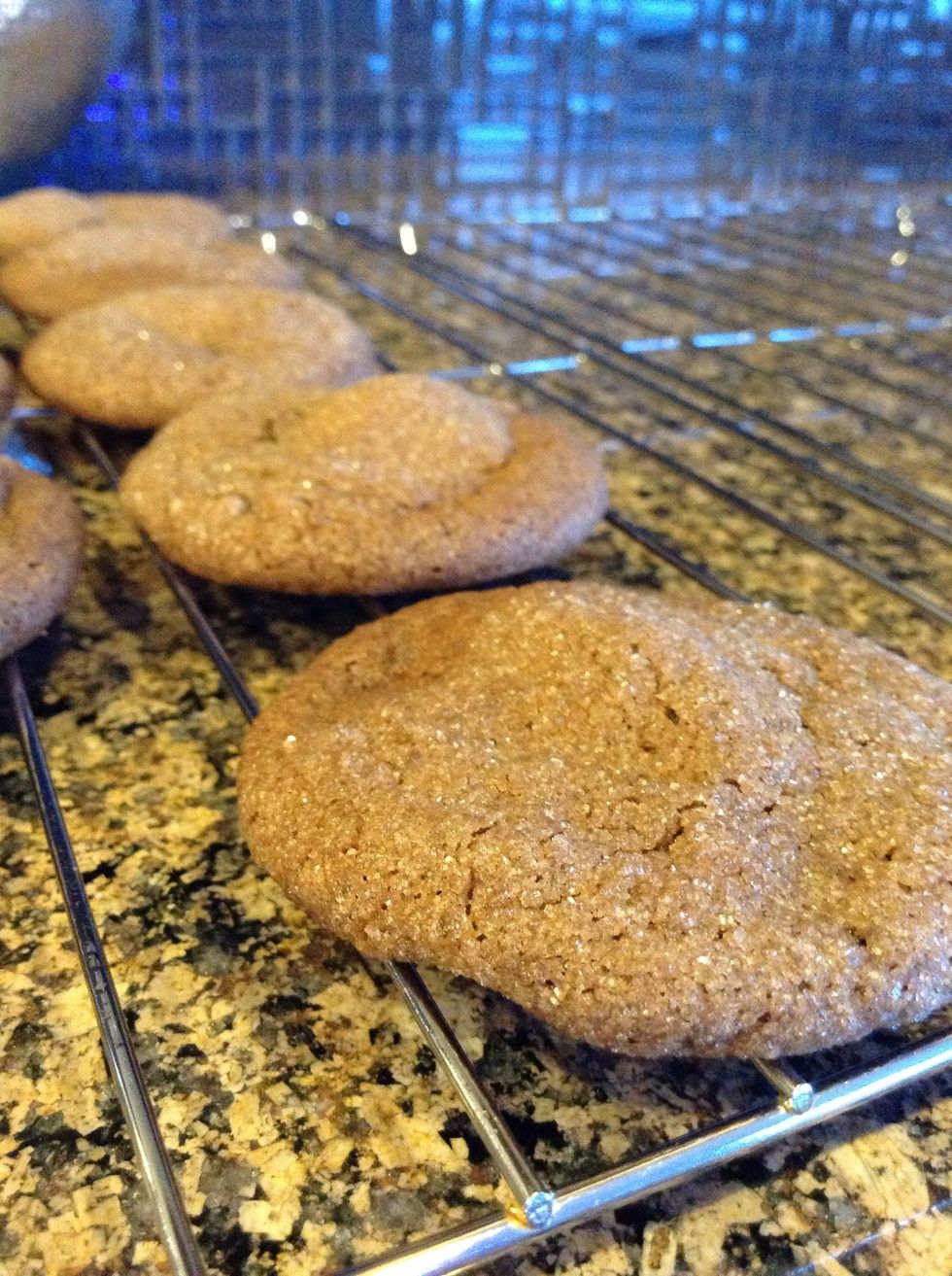 Just put them in the microwave for 10-15 seconds and enjoy!
1 cup butter
3/4 cup brown sugar
3/4 cup white sugar
2 eggs
1 tsp vanilla
2 1/4 cups flour
1/3 cup cocoa
1 tsp baking soda
3 mars bars
1/4 cup white sugar