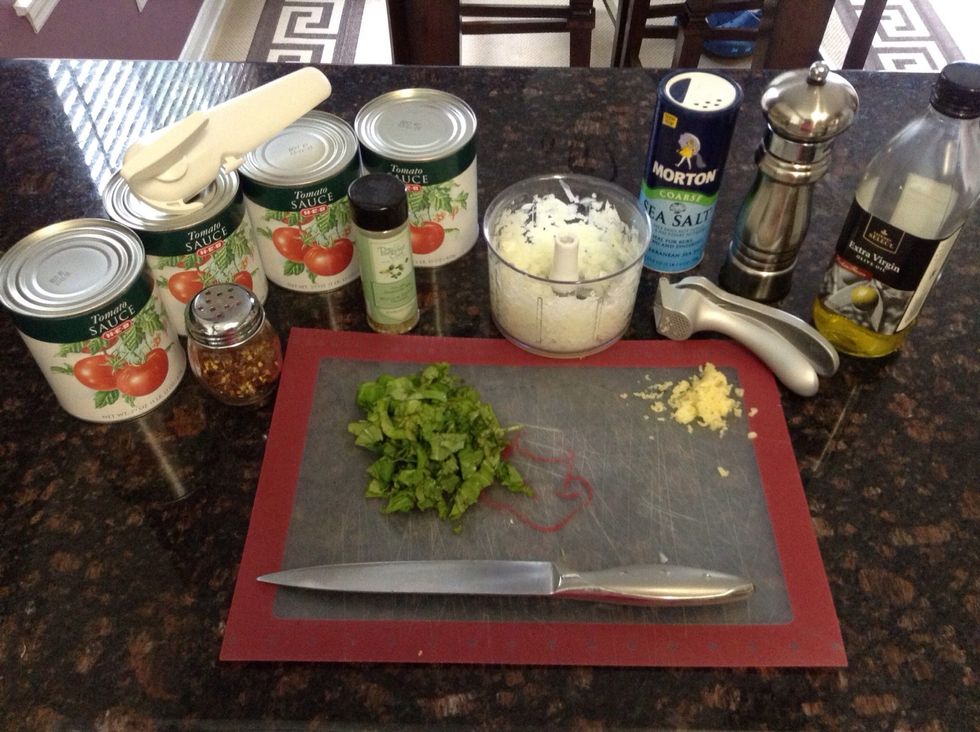 Gather your supplies. Chop your onion and basil. Press your fresh garlic.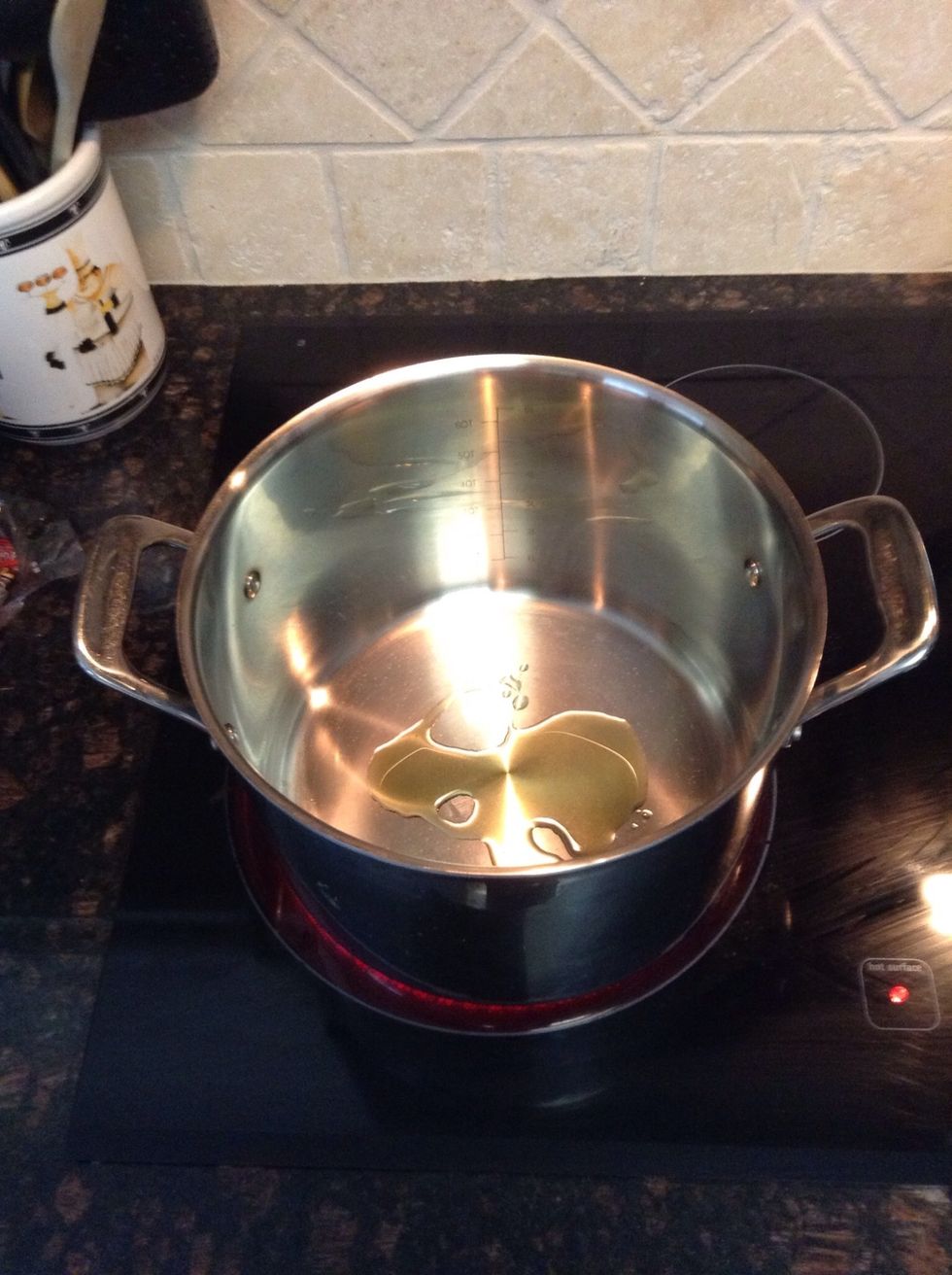 In large sauce pot, heat med-high and add 2 Tbsp extra virgin olive oil.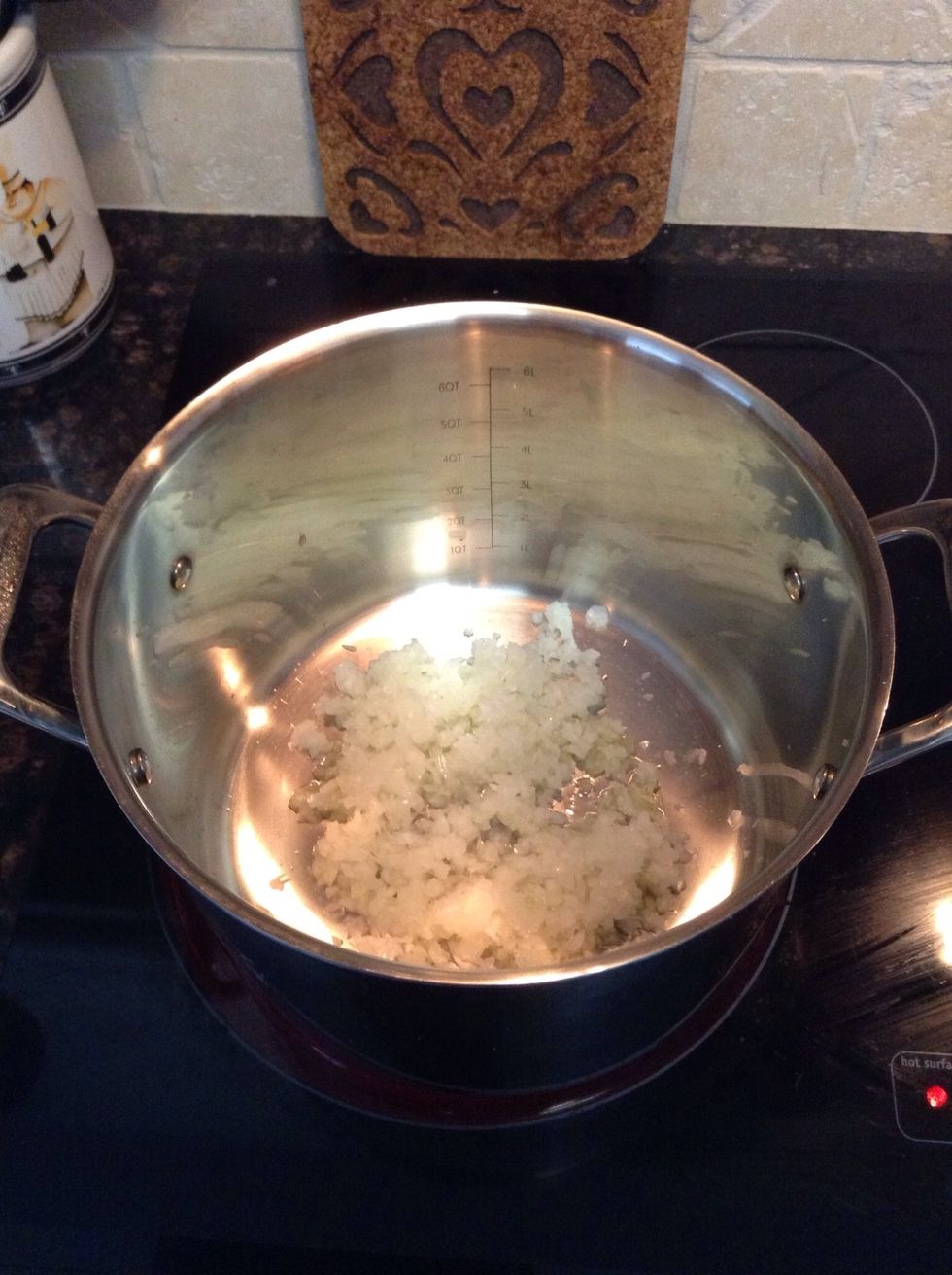 Once the oil is hot, add 1 chopped yellow onion.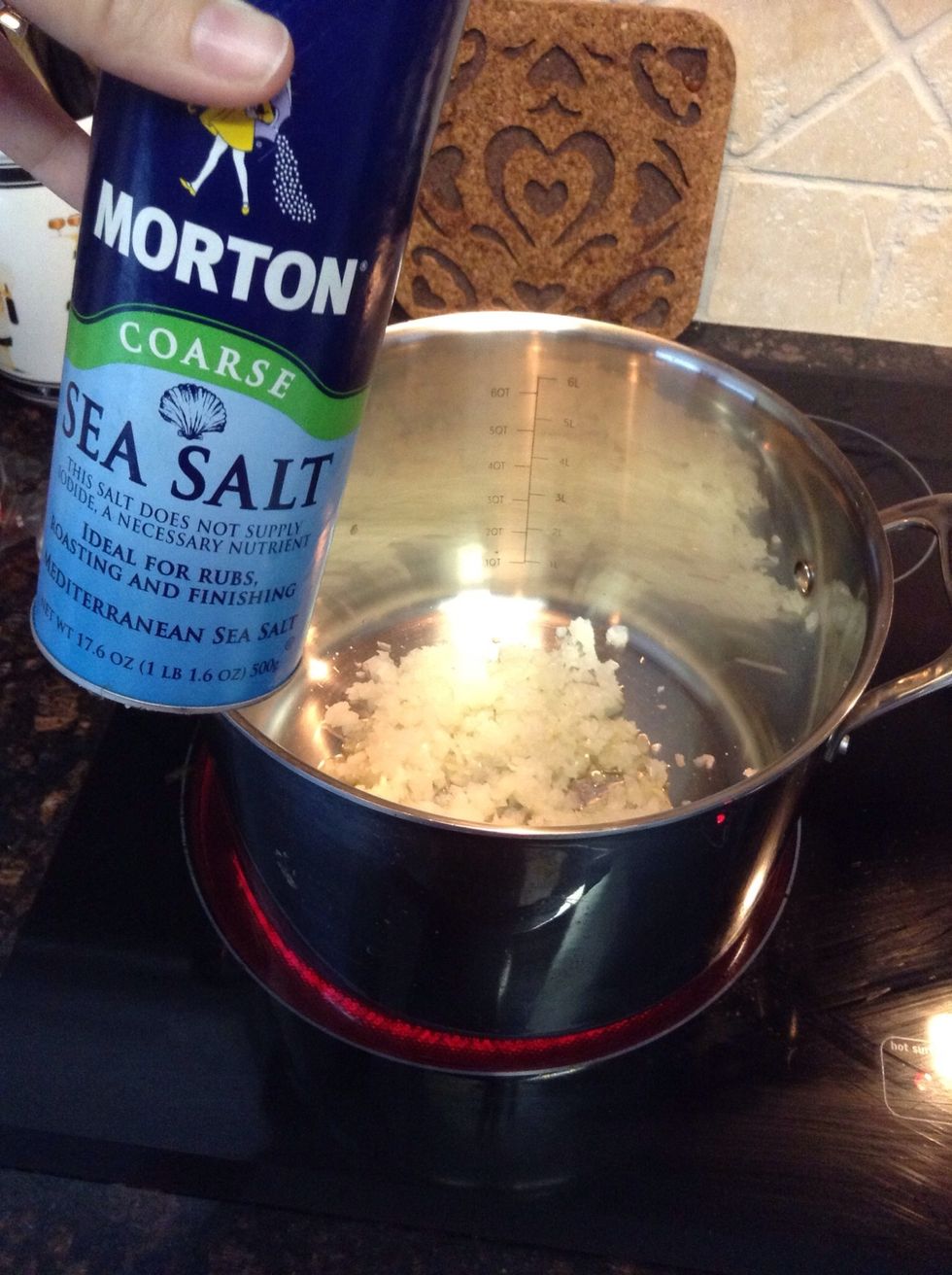 Add 1 tsp Sea Salt to the onions. This "sweats" them while cooking, until soft & tender. Cook for about 3-5 minutes without burning. Turn heat down to medium if needed.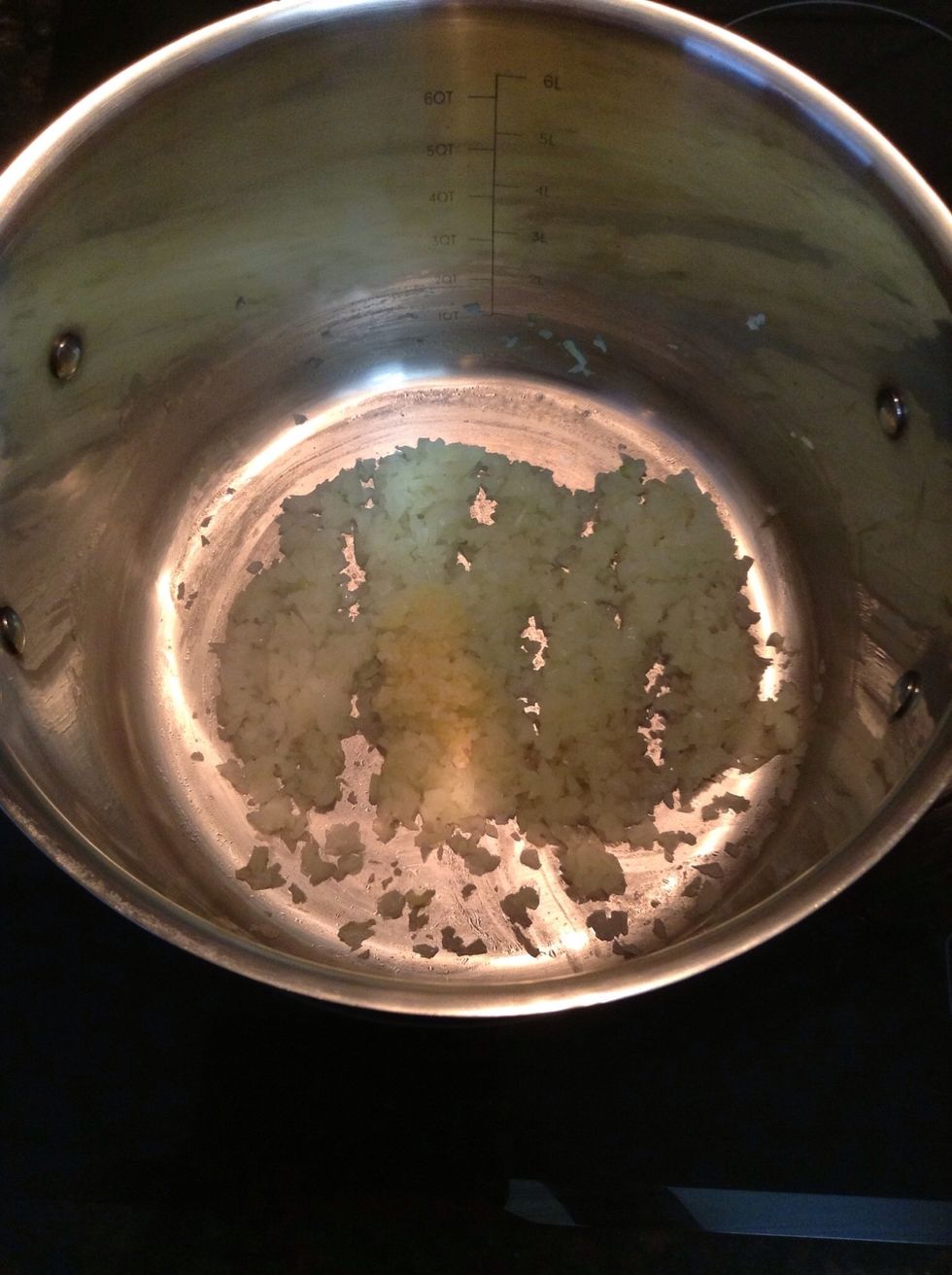 Onions are now tender, so go ahead and add your pressed garlic.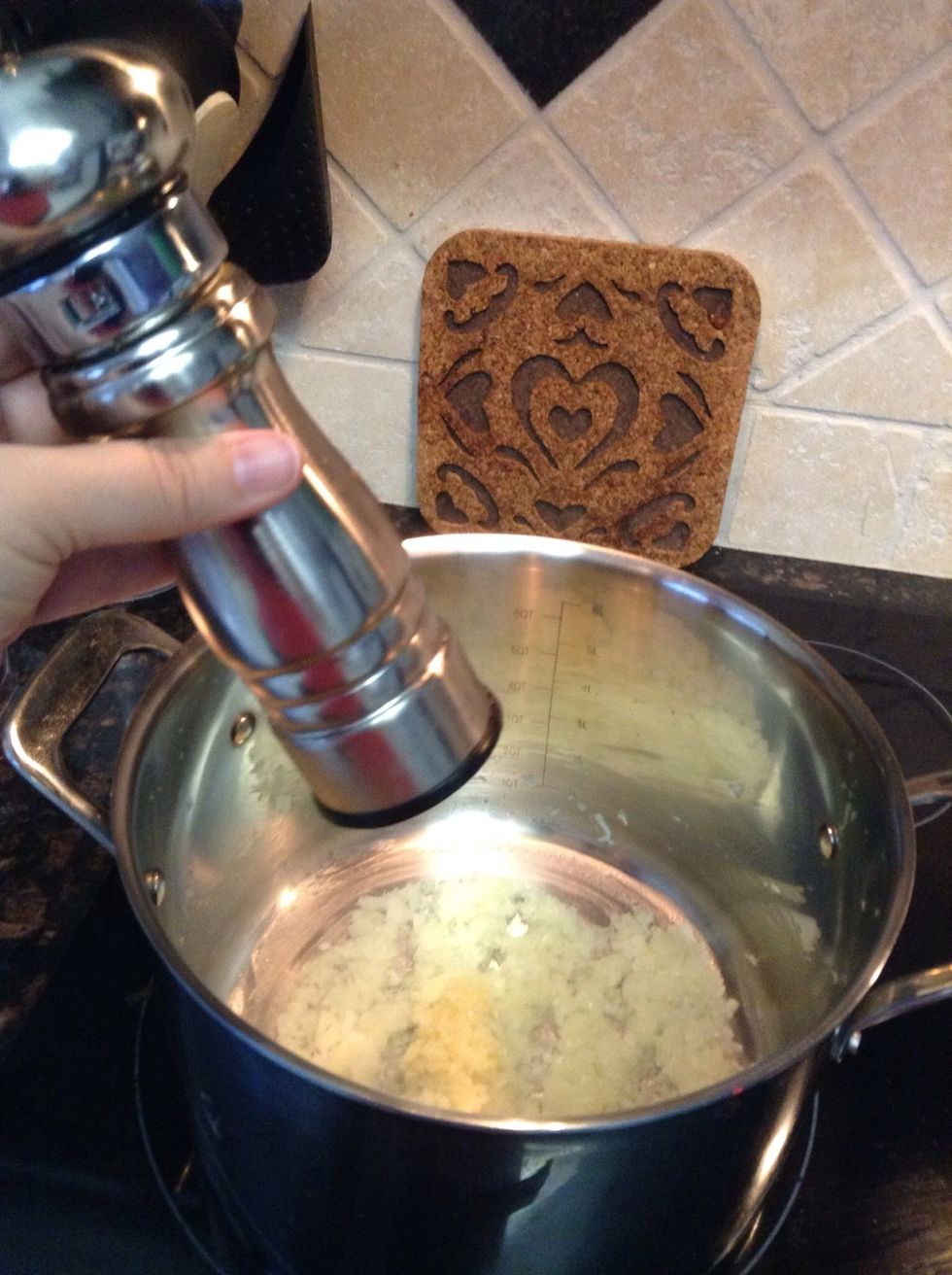 Add black pepper, approximately 1/2-1 tsp worth.
Add in your 2 Tbsp Italian Seasonings (any brand).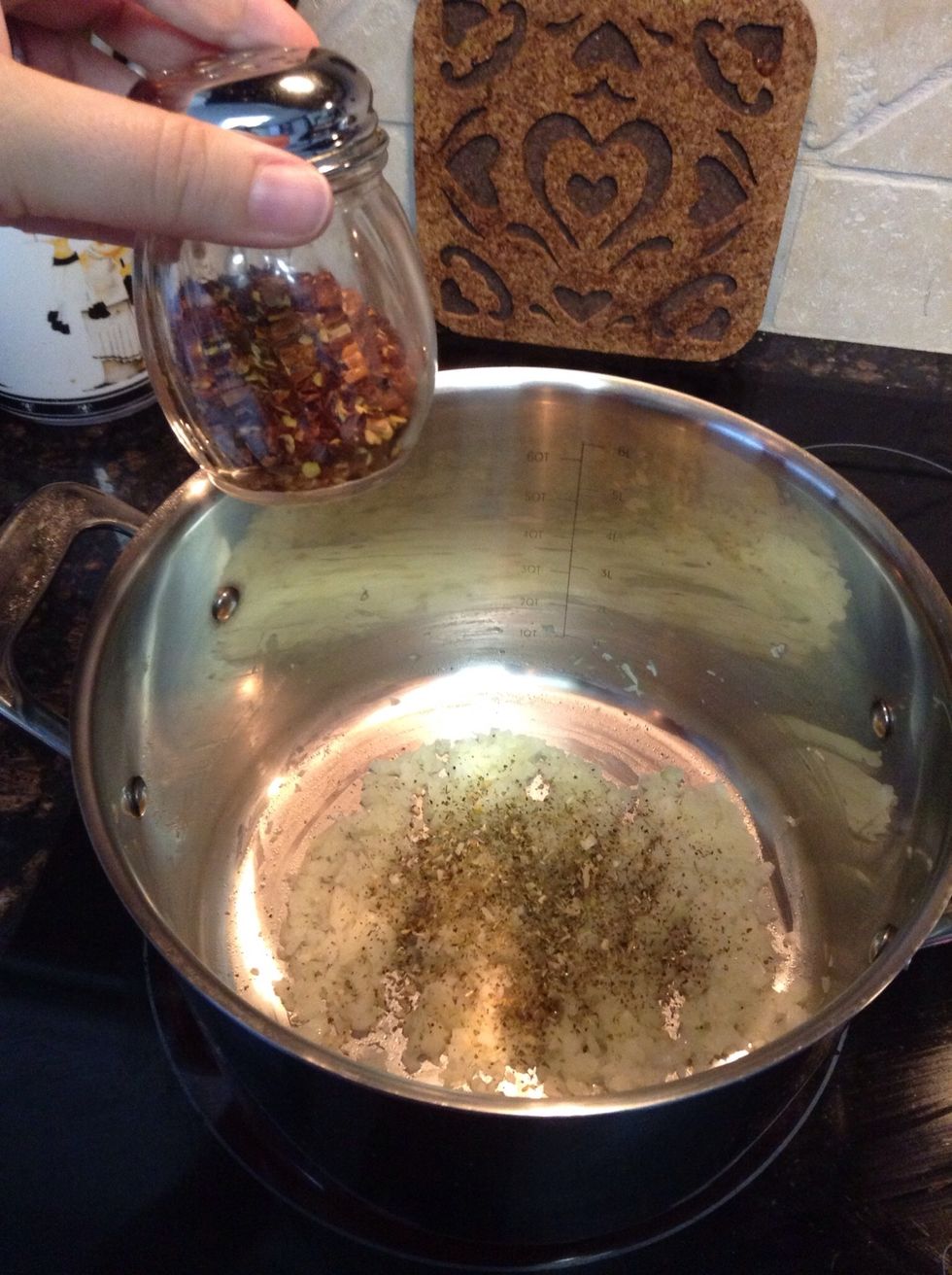 A pinch a crushed red pepper for some heat. ( optional)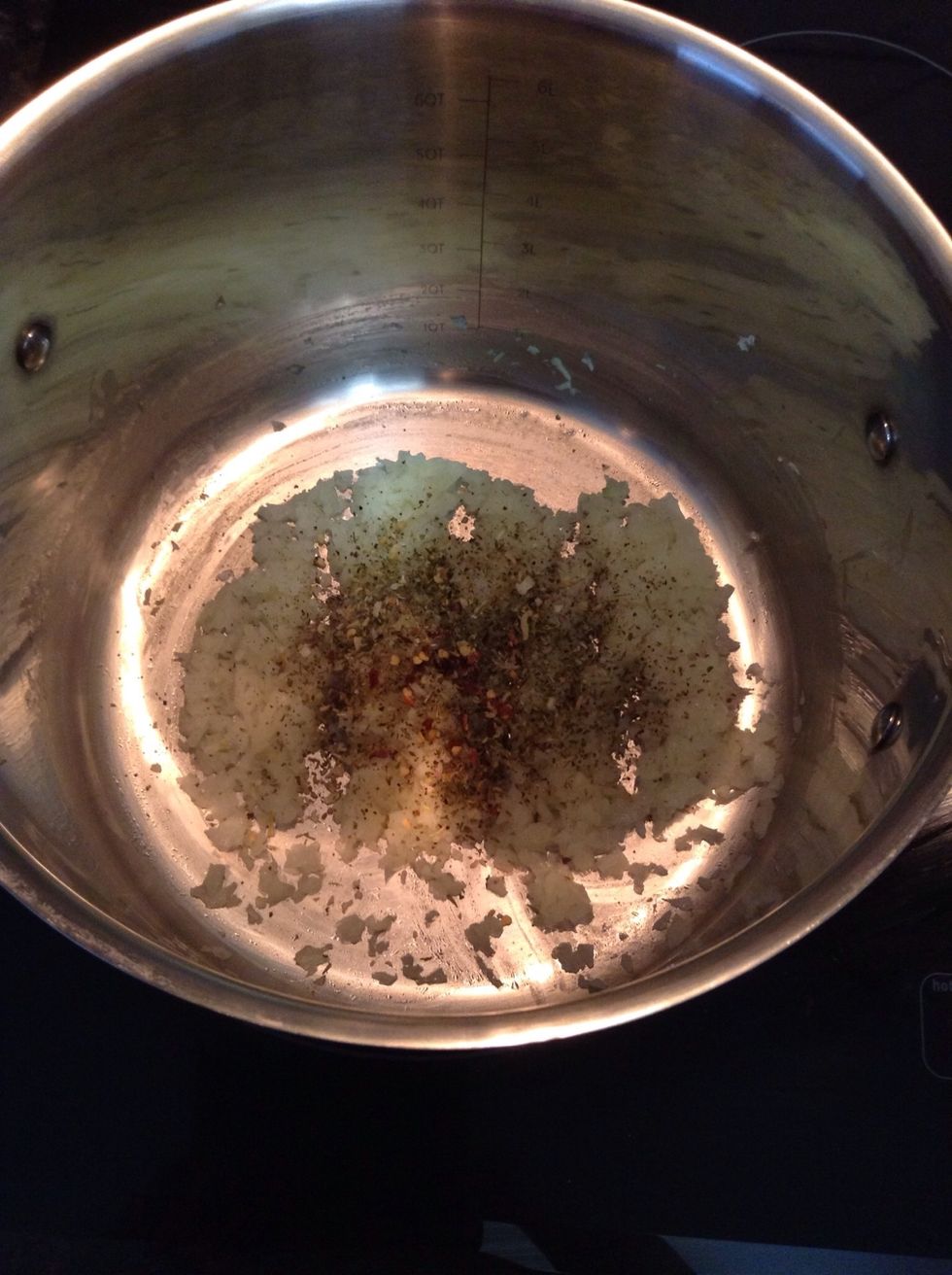 Now with all your seasonings added, give it a mix & smell the aromas of Italy coming alive. Heating your dry herbs/seasonings like this helps to release their natural oils that deepen the flavor.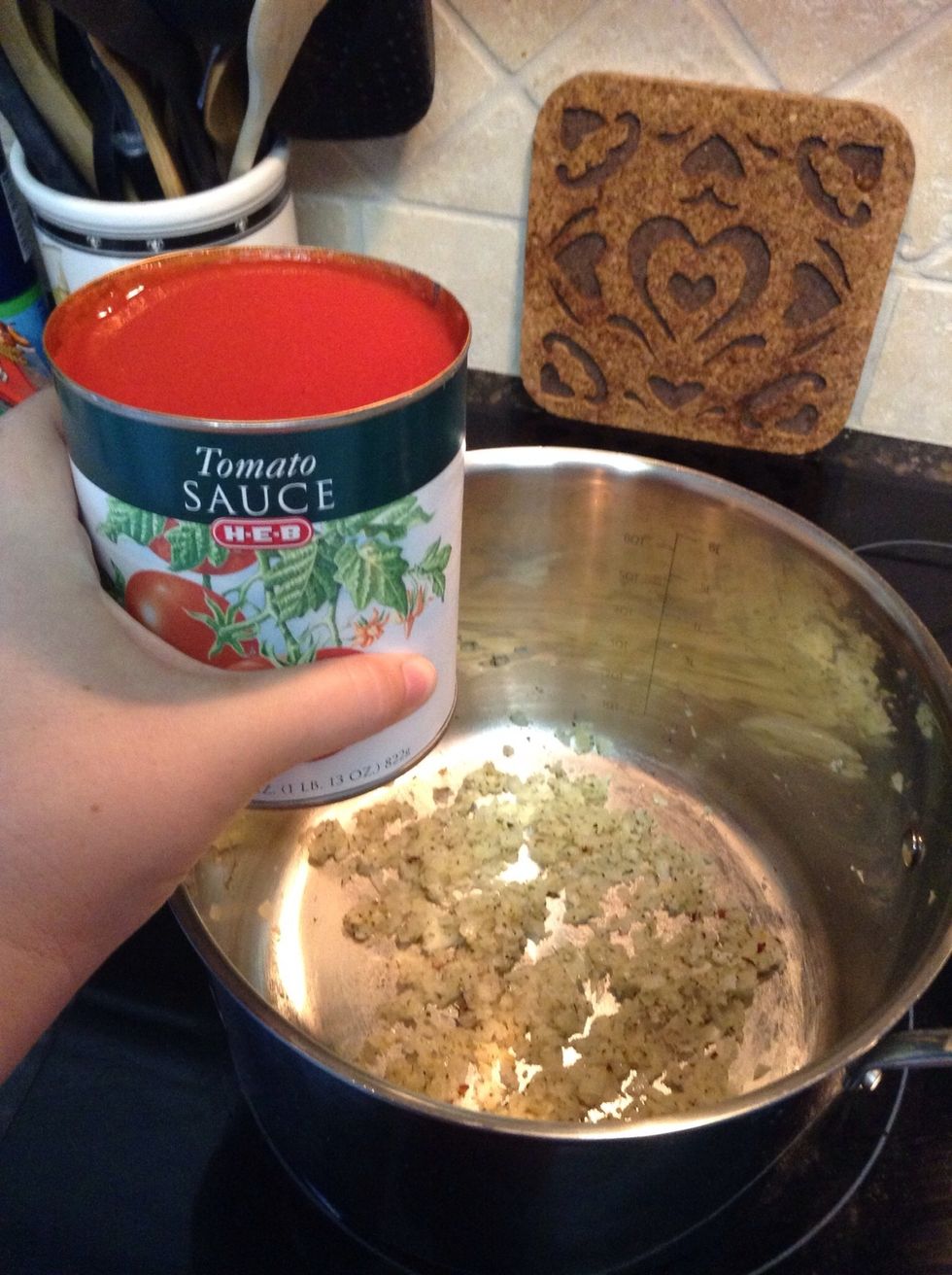 With all 4 cans of tomato sauce open, just add 1 can right now.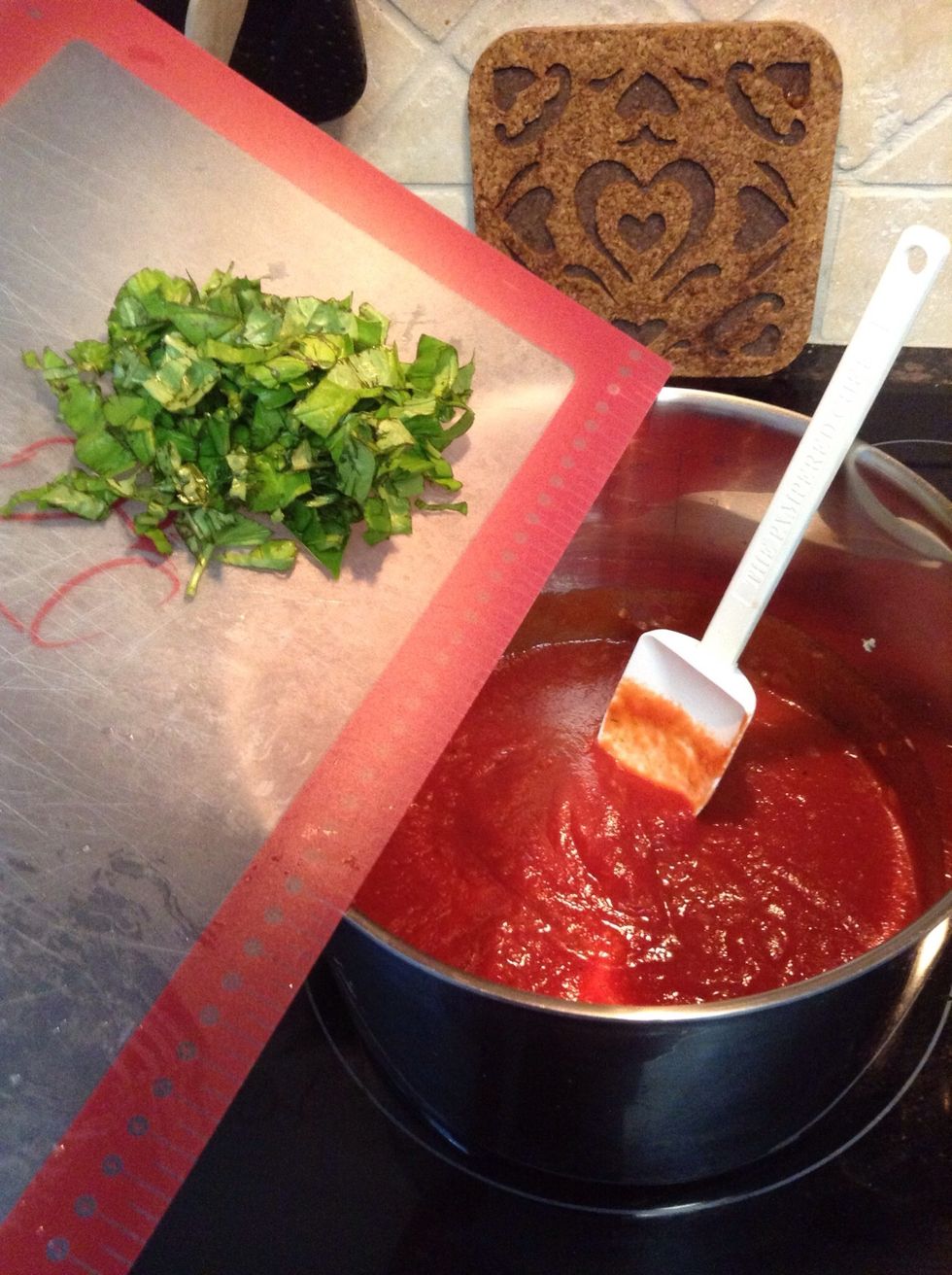 This is when you will want to add your fresh chopped basil. It's about 1/4 cup worth.
Stir in the basil and it will begin to wilt and soften. Then go ahead and add the remaining 3 cans of sauce.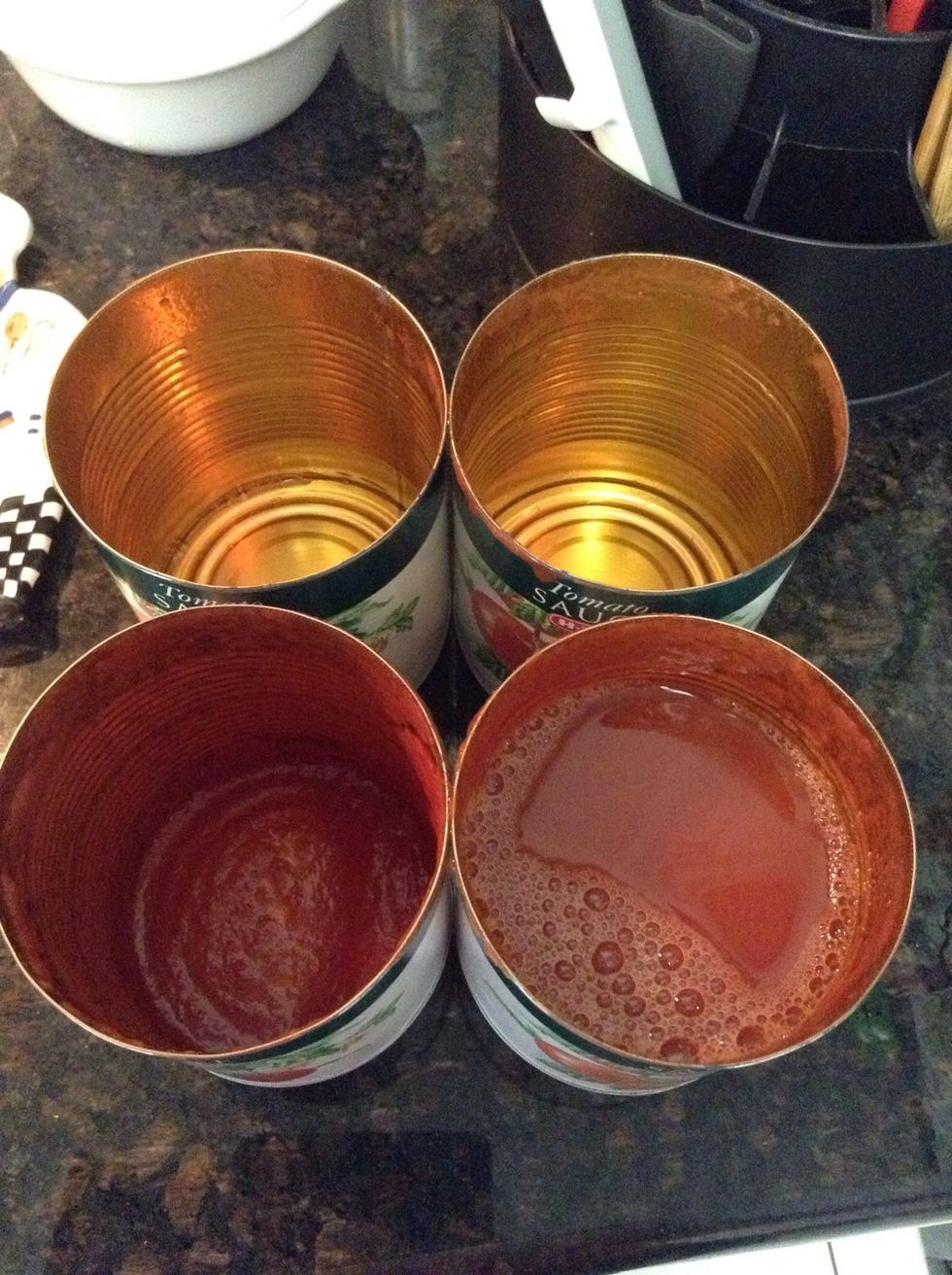 Fill one empty can with water. Swish around each can, pouring the water into the next, until all cans had a turn. (As seen here)
Now take that water & add to the pot of tomato sauce.
Look all your cans are clean & ready for recycle!
Here's your Marinara Sauce. Cook on low-med for an hour or so with lid; stirring every so often. Great for pasta, meatballs, lasagna, ect. Freezes well in air tight containers.
4.0 Cans Tomato Sauce
4.0 Garlic Cloves
1.0 Yellow Onion
2.0Tbsp Italian Seasoning
1/4c Fresh Basil
1.0pch Crushed Red Pepper (optional)
1.0tsp Sea Salt
1/2tsp Black Pepper
2.0Tbsp Extra Virgin Olive Oil