Gather approx. 2 parts black clay and 1 part white clay.
Twist together chunks of both colors to create marble effect.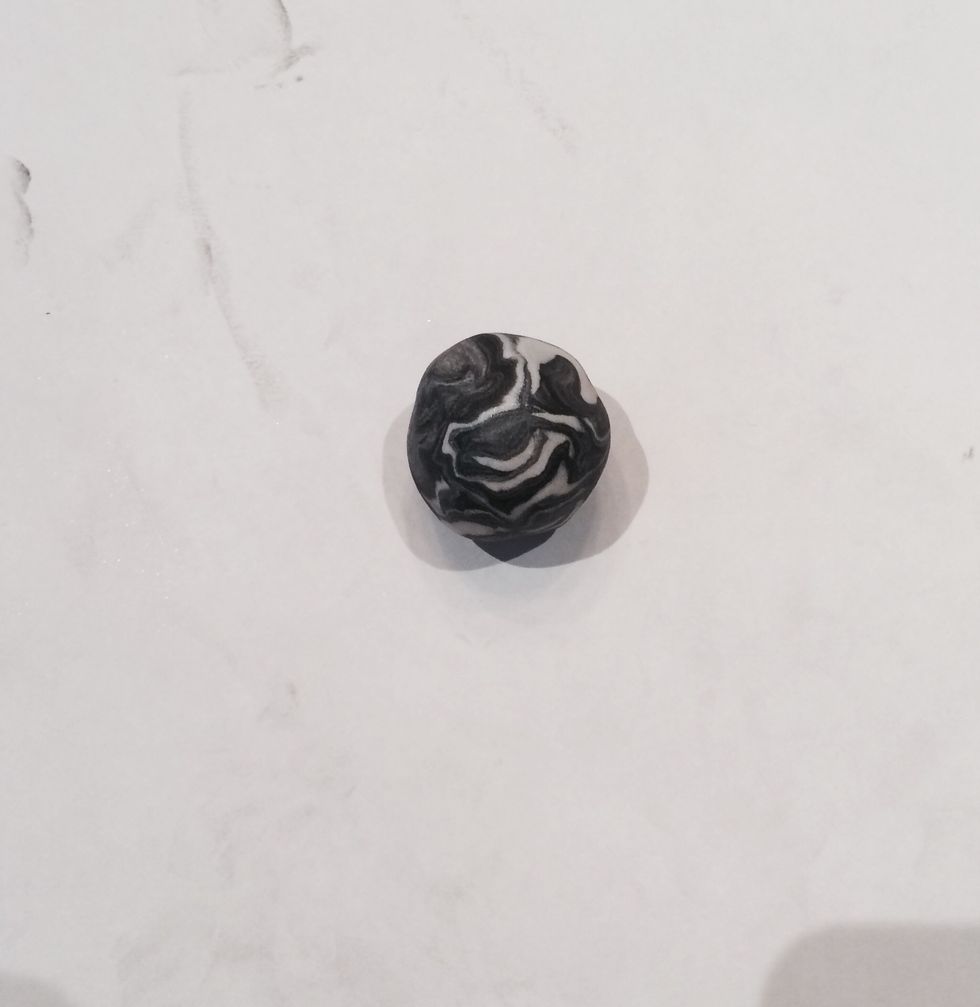 Keep twisting till desired look is achieved; roll into ball to prepare for rolling.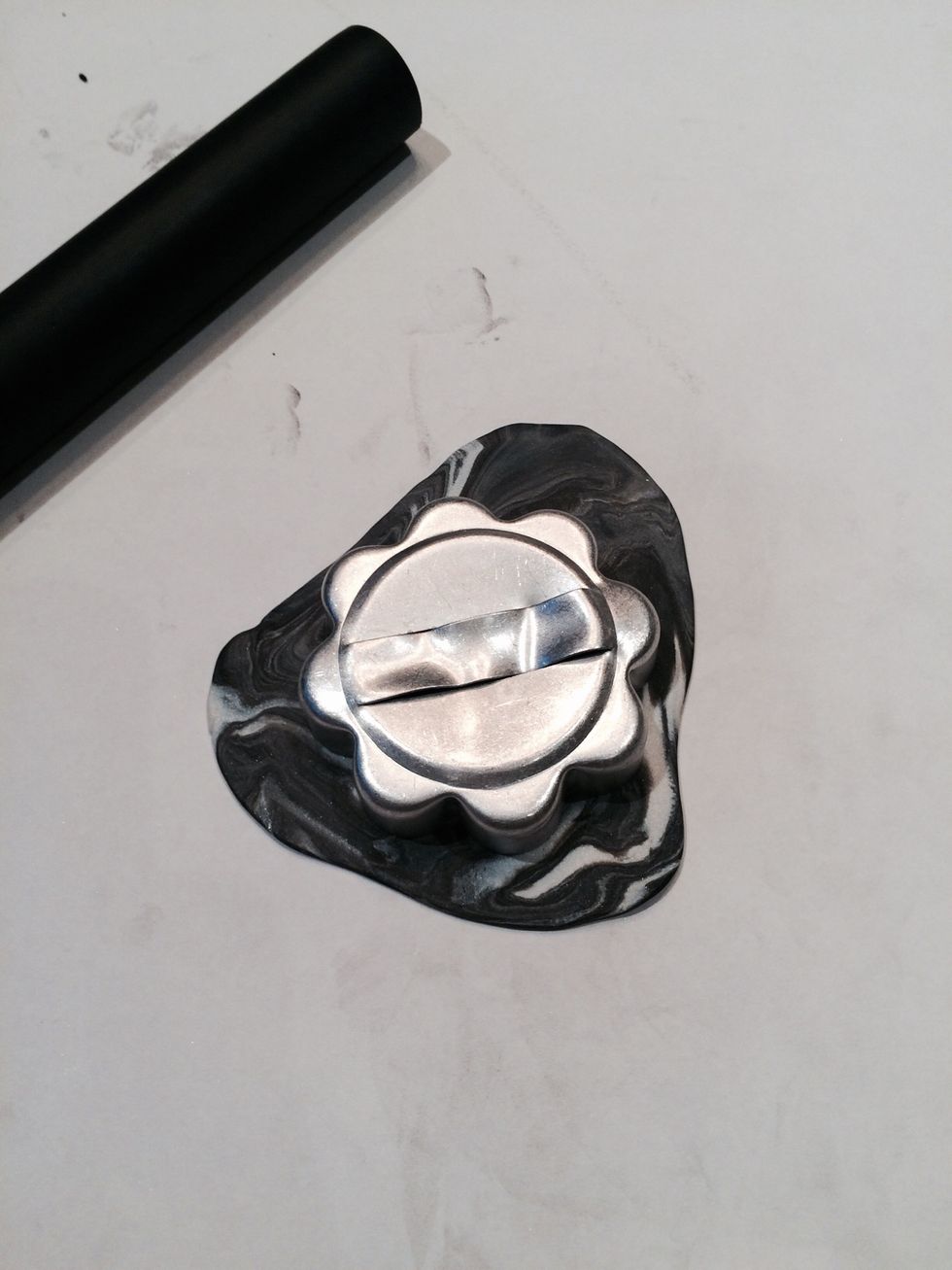 Use rolling pin or round objet to flatten out clay; cut with cookie cutter.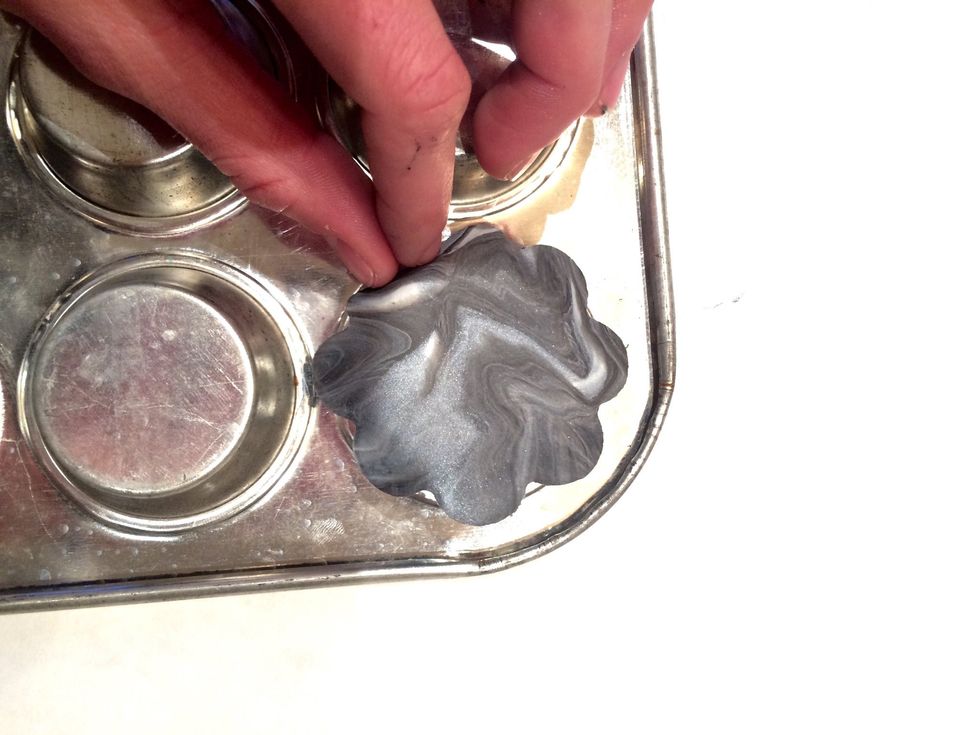 Use muffin pan to shape the clay.
Add a second layer of solid colored clay on top of marbled clay.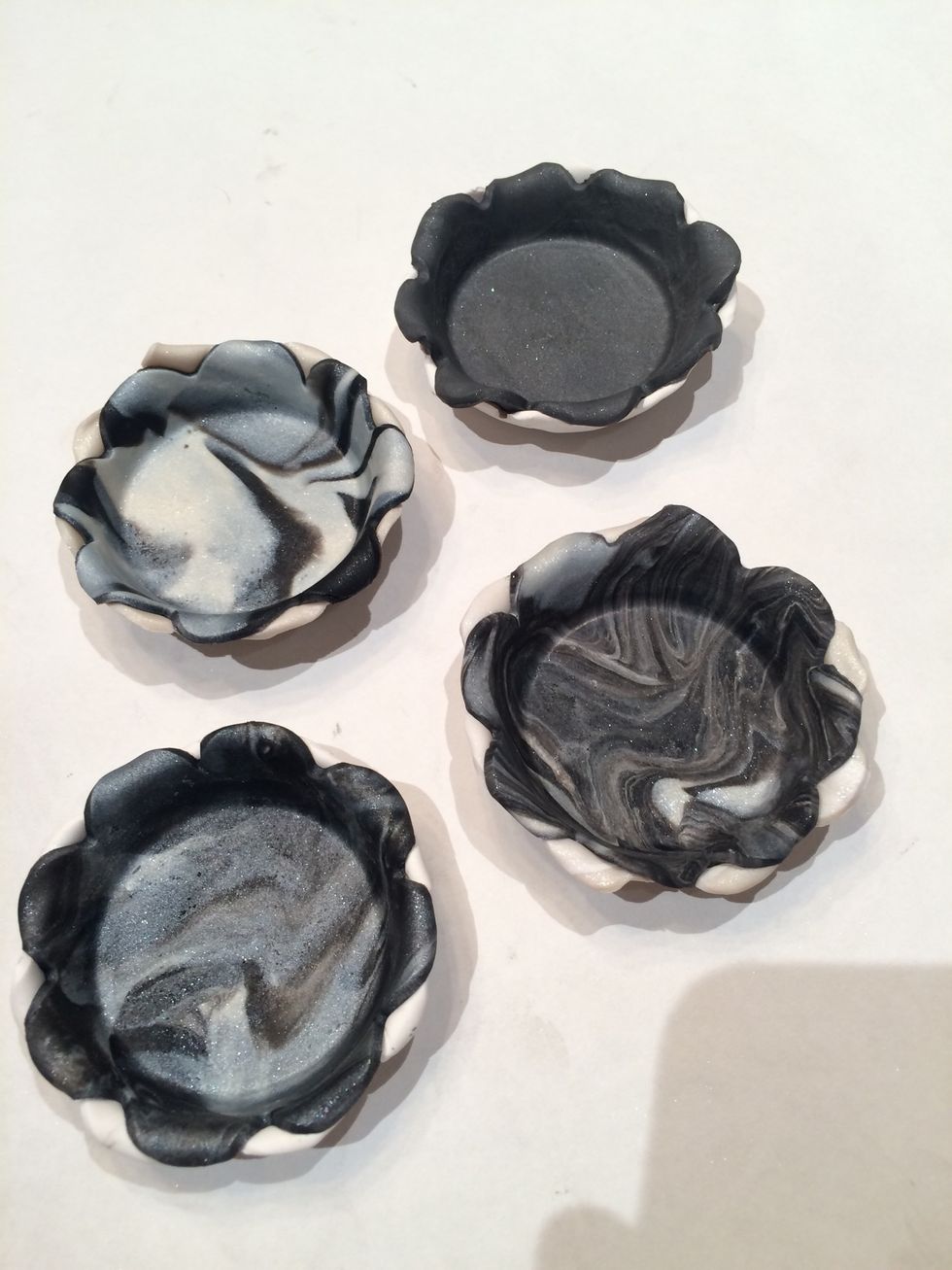 Bake at 275 degrees for 15 minutes; remove from oven and take holders off muffin tray.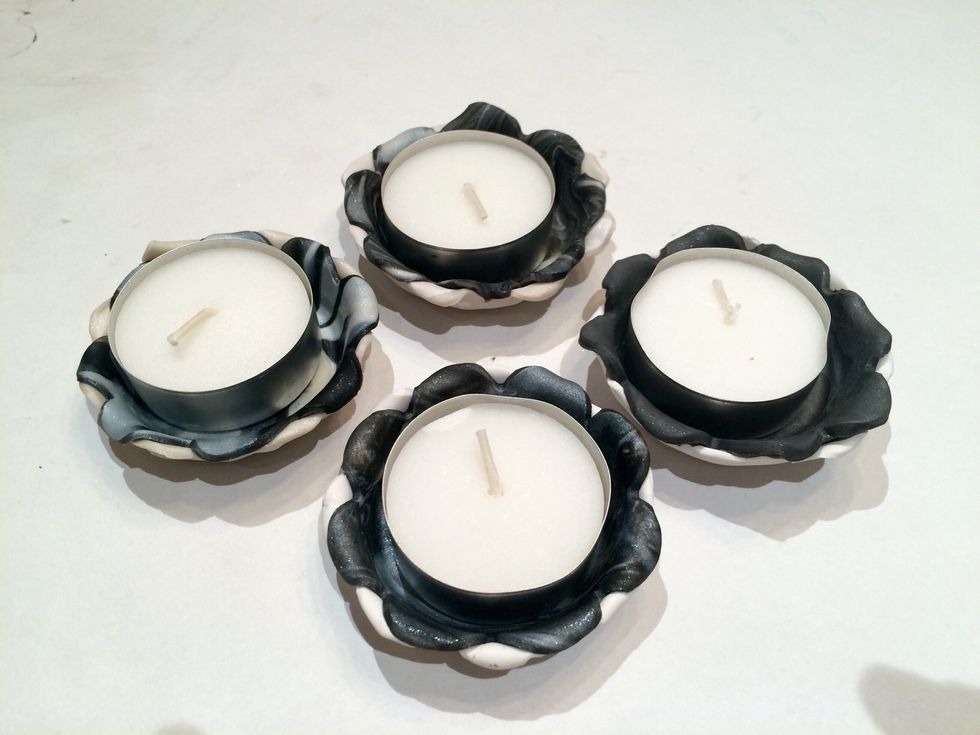 Insert tea candles and enjoy!
Sculpey
Cookie cutter
Muffin tray
Tea candle
Oven