How to make maple🍁 cake with maple and bacon sprinkles
Make Maple🍁 Cake With Maple and Bacon Sprinkles
28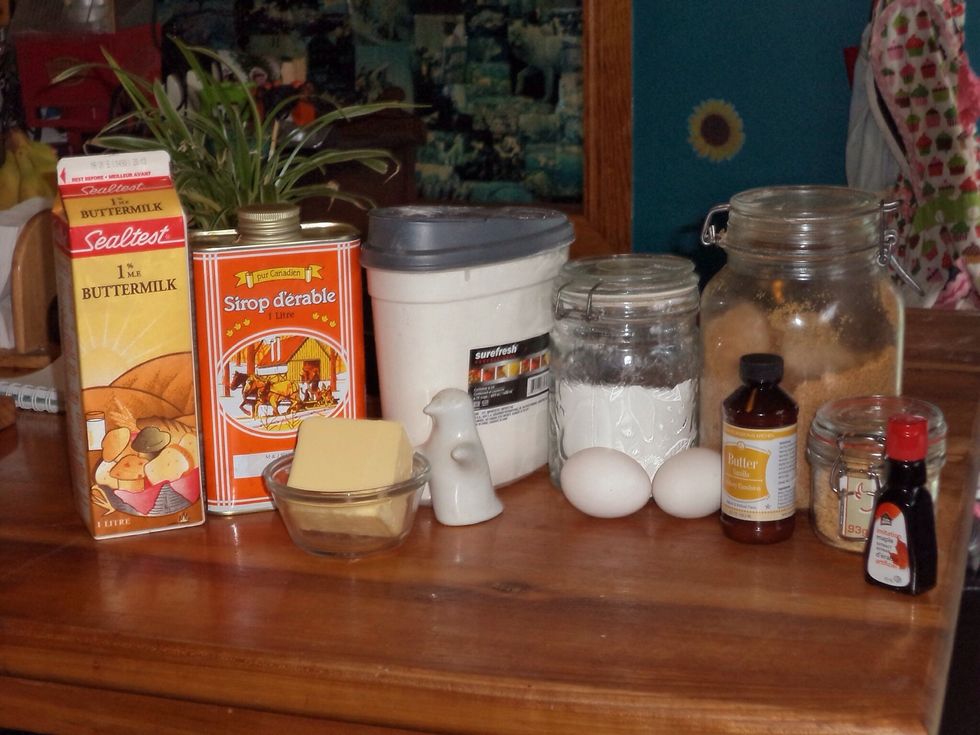 First step is to gather your gear! This recipe is a lot of work but when done you forget the work due to the happiness vibe released from the maple syrup it's why Canada is such a nice place! ;)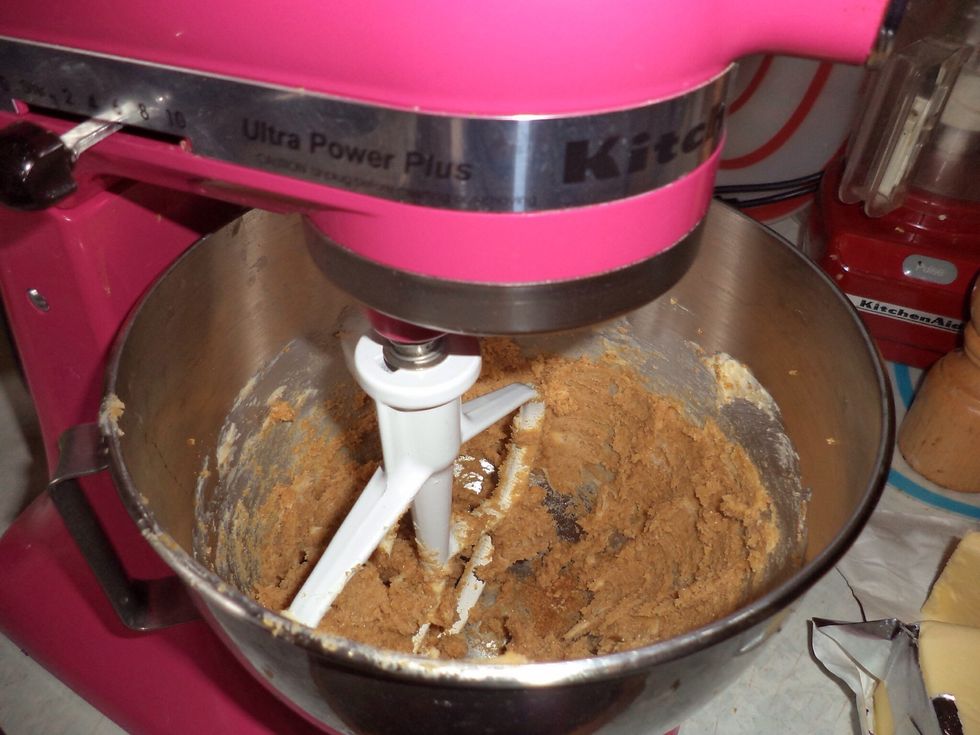 Cream your sugars and butter together until light and fluffy. Can take anywhere from five to ten minutes depending on the strength of your mixer....or arms!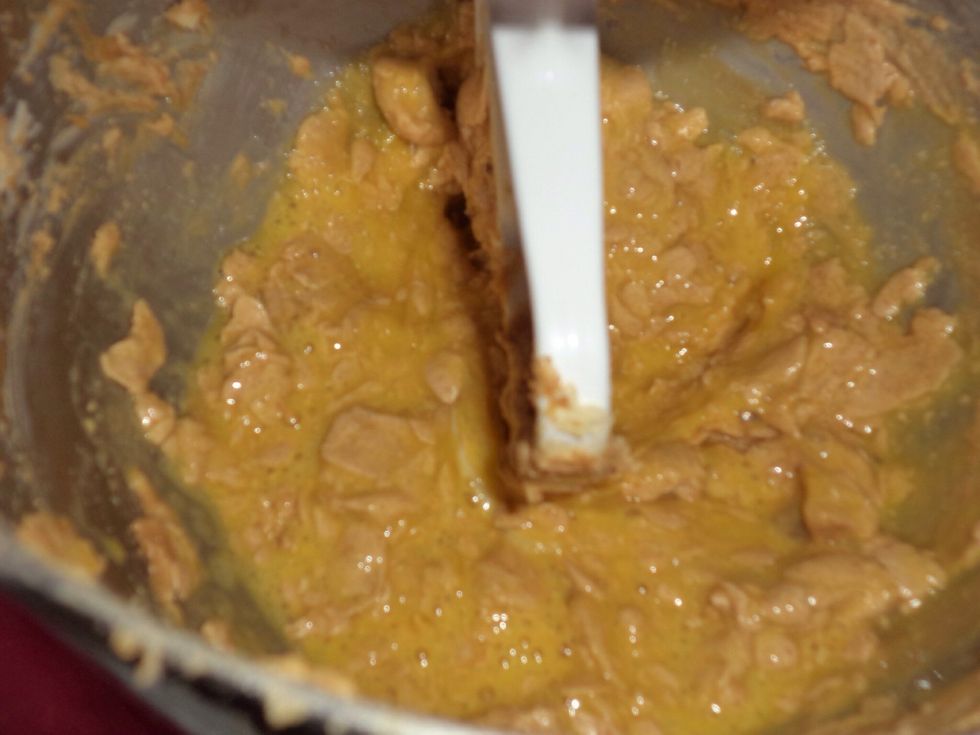 Now add the eggs one at a time and continue beating until fully incorporated.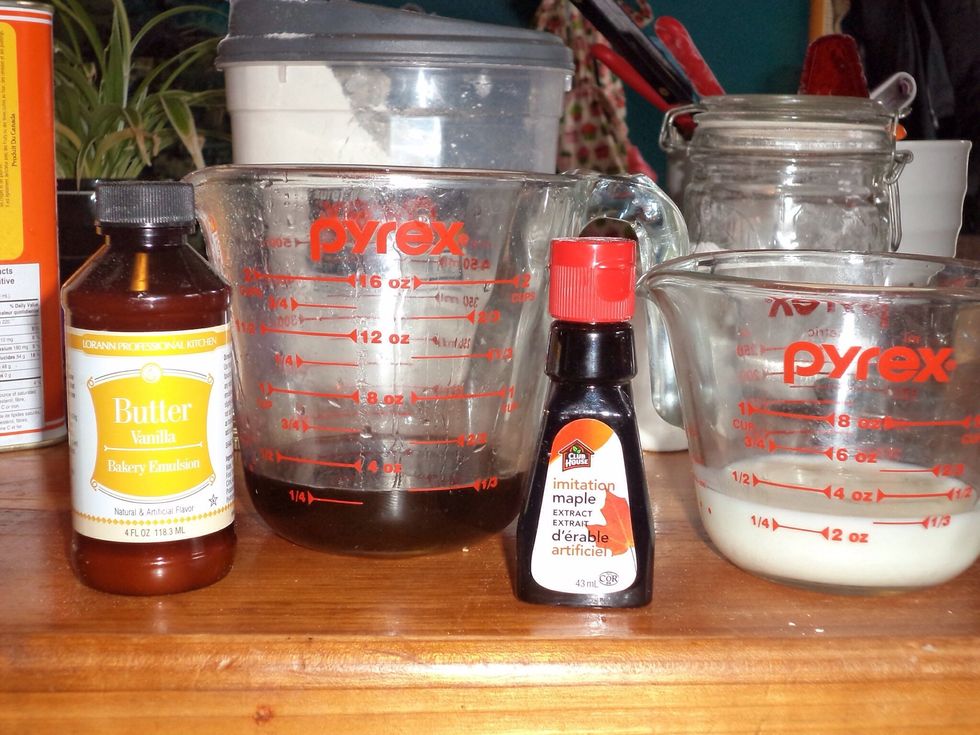 Time for the star of the show! Gather the syrup,buttermilk, and extracts and add slowly. Now beat mixture for a couple of minutes. Mixture will seem lumpy but that's ok!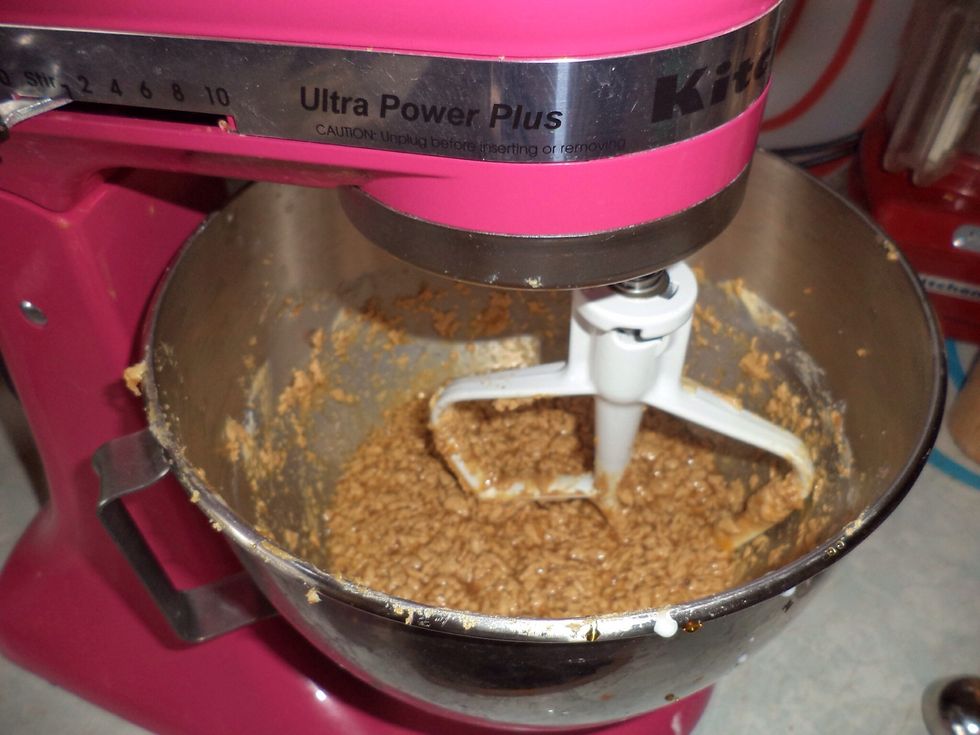 This is how it looks before I add the dry. At this point I sifted my dry together and added an extra two tbls of vanilla custard powder just for fun!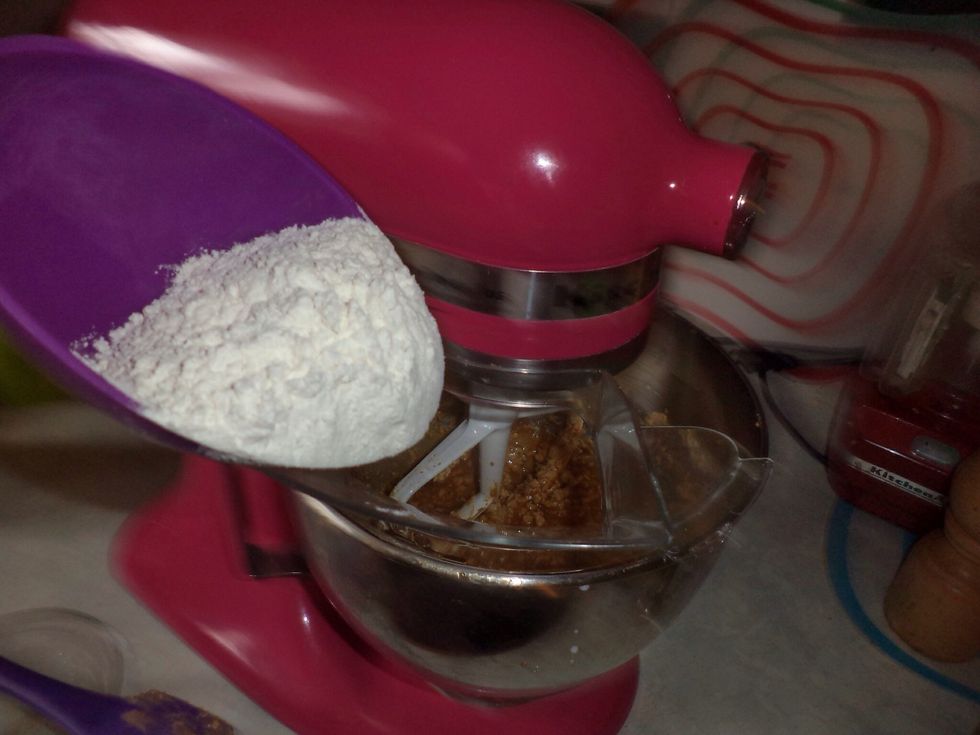 Add your dry one scoop at a time. Slowing your mixer or arm so you don't over mix the flour making it tough.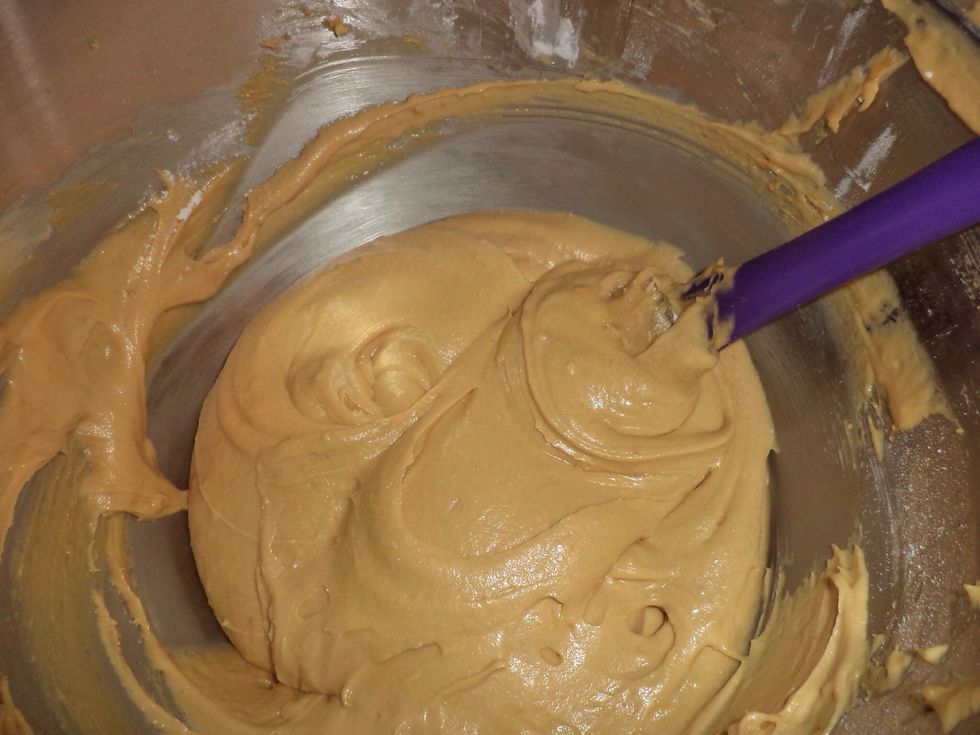 Smooth like butta'! Resist the urge to taste it there's raw eggs in that golden nectar! Ok I didn't take my own advice but I've never been good at following rules!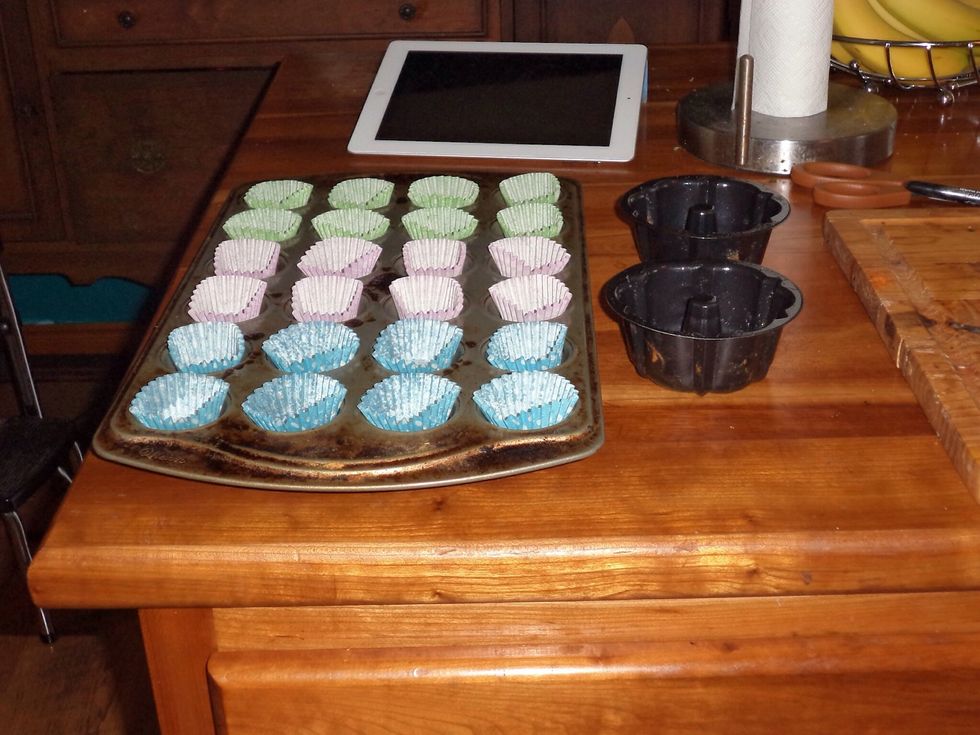 Line your muffin pan if using one or grease cake pans. Helps to put parchment on the bottom of the pan if using a round cake pan. Your oven should be preheated to....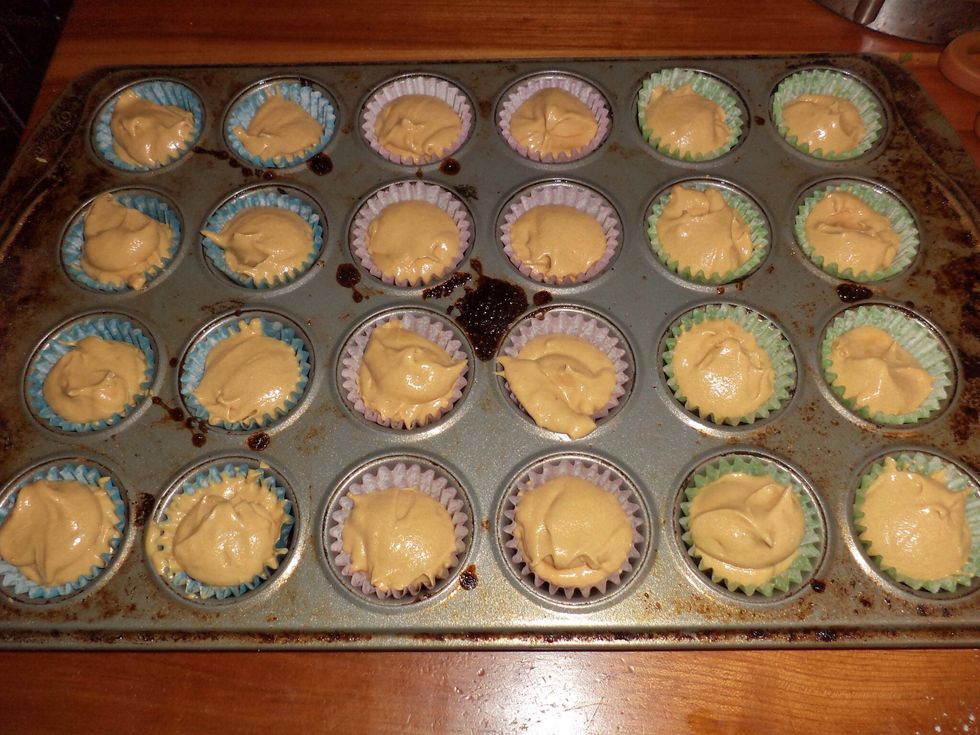 I baked these at 335° because my oven runs hot. If yours does not try 350° and watch closely! Scoop your batter into your chosen pan. Giving it a tap on the bottom to release air bubbles.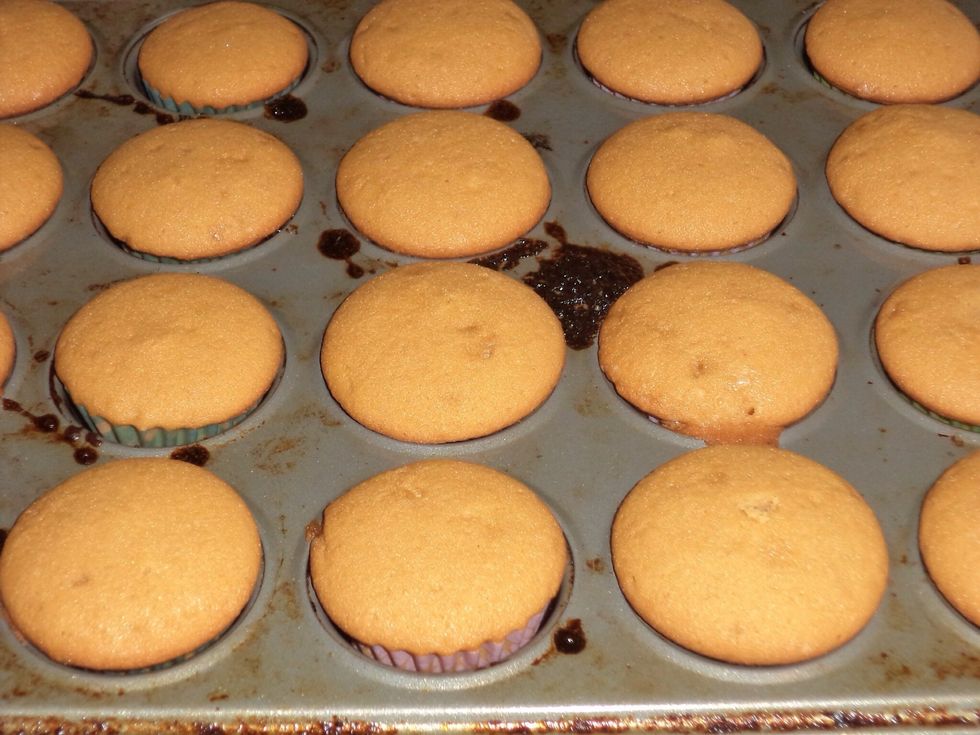 Try to keep the oven door closed except to turn the pan half way or check doneness. These beauties took 23 minutes. Basic cake rules apply, stick a toothpick in and if clean these bad boys are ready!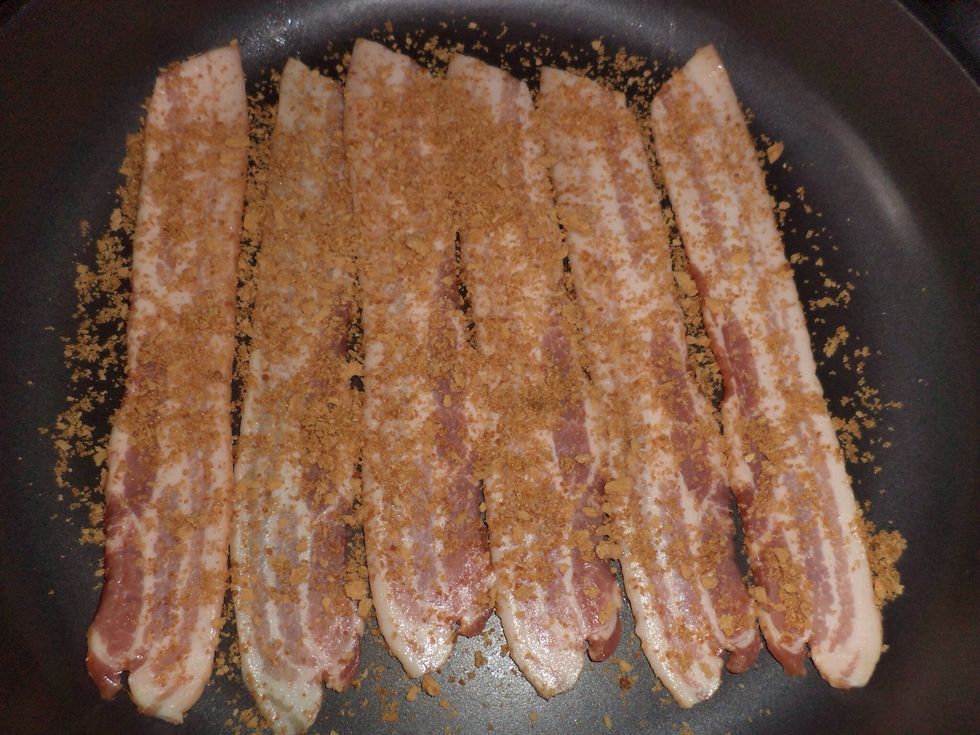 While those cool, place bacon in a cold frying pan. My stovetop temp ranges from lo-10 in incriminates of 2. I'm starting this at 4 reducing shortly. Sprinkle half of sugar on bacon. Time for 10 mins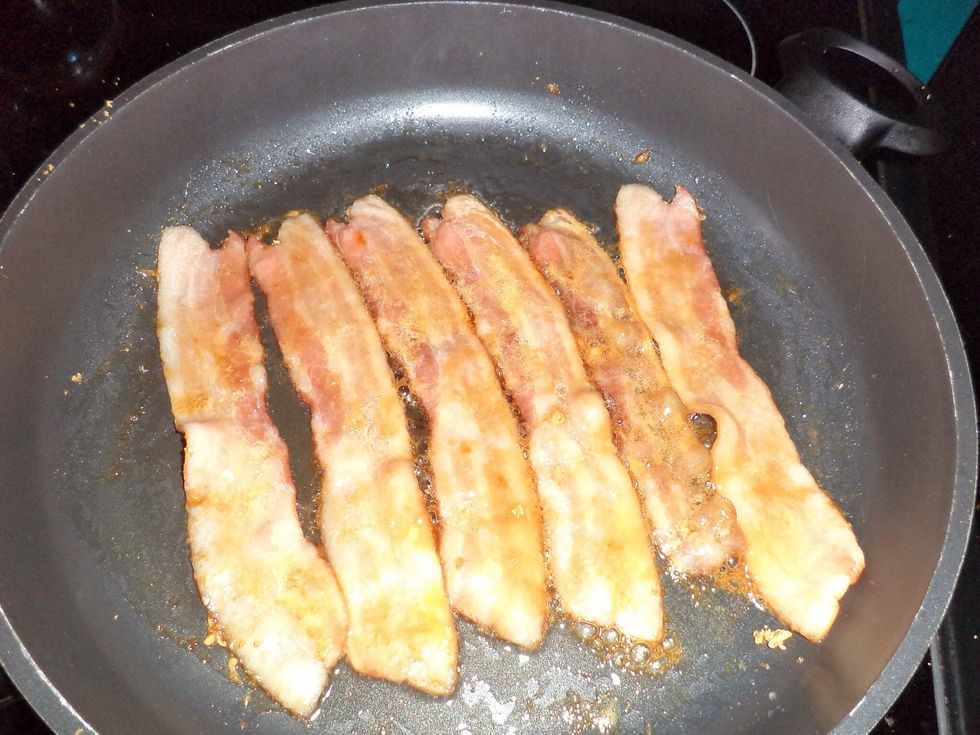 Moving bacon around pan constantly at five mins turn pan down(mine was at 2) the hot grease and sugar make napalm! Press down bacon so it stays fairly flat while cooking. After ten mins flip!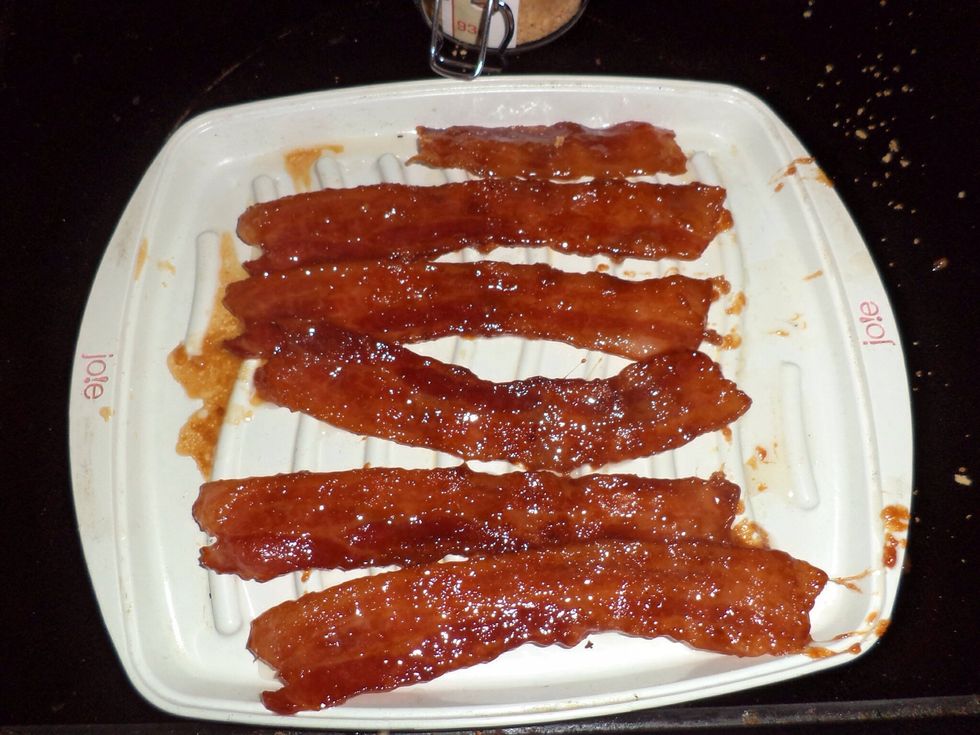 Keep cooking bacon until fully cooked. Careful it's very hot! Whatever you do don't place on paper...another rule I didn't obey once and ended up with paper towelled-bacon! Total time about 20 mins
Now cream fats! Also maybe have some candied bacon oh and hide some candied bacon cause if someone smells that stuff it will disappear faster than when you ask for help with the dishes!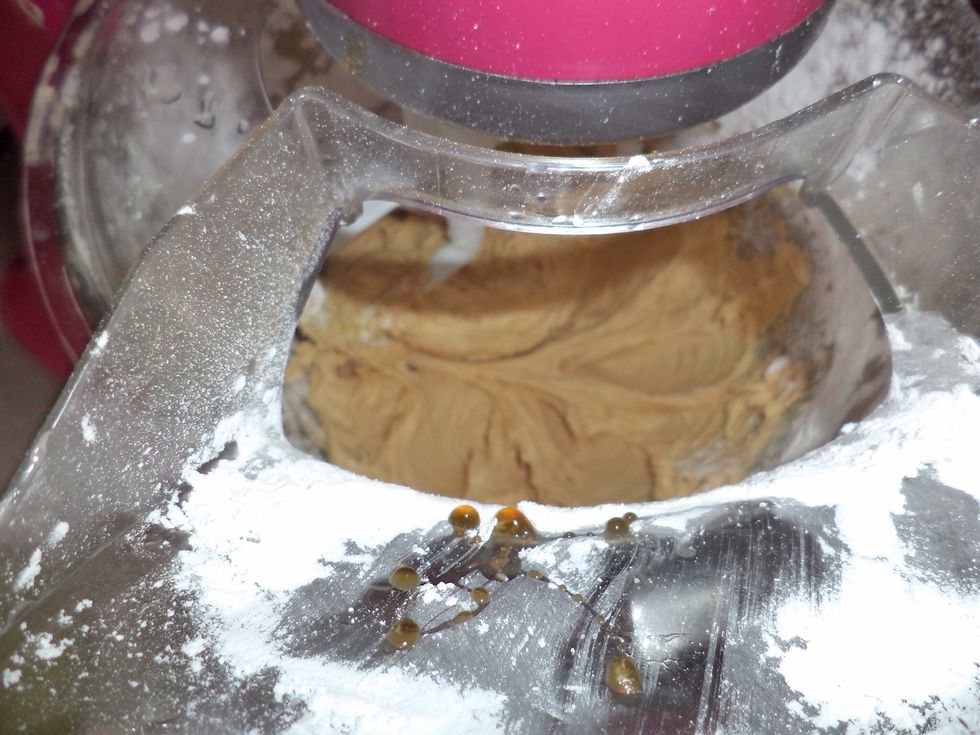 Once light add extracts and syrup.Now add sugar one half cup at a time. Stopping to check after two cups. I only added three cups with an additional sprinkling after I added the milk. Add milk too
You can play with this part as much as you like. Some don't like it super sweet and some do! I put my icing in a trusty old ziplock to make one less thing for you to clean!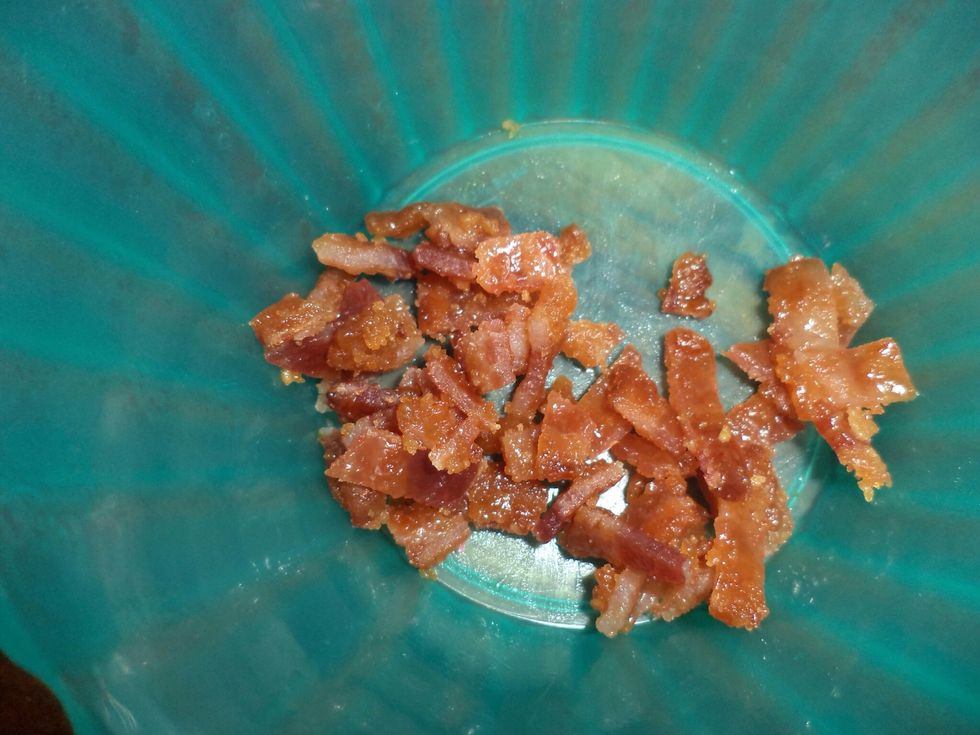 If Houdini hasn't made your bacon disappear before your very eyes, chop it up into whatever size pieces you like on your cupcakes! Decorate or just scoop it all into your mouth. It's all good!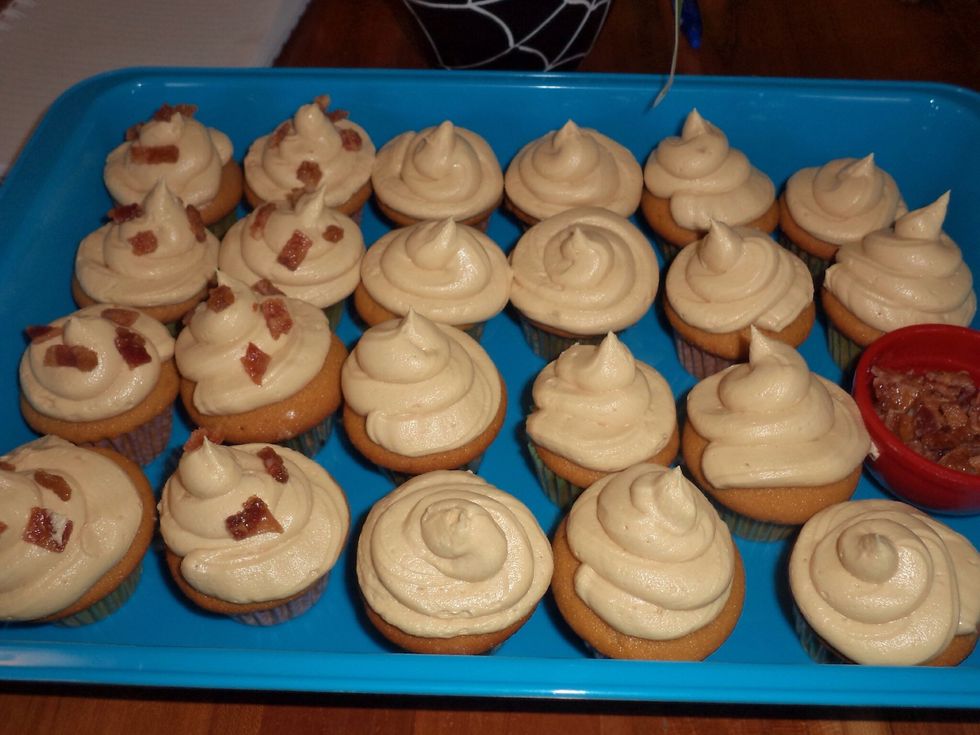 Here ya go! Bravo for you for making these and if you didn't bravo on your restraint cause I couldn't resist making these! Let me know if you have any good changes or ideas! OH CANADA how I love thee!
1/2c Butter softened
2/3c Brown sugar
Handful of maple sugar
1/3c Buttermilk
1/3c Real maple syrup(fake stuff makes the cake soggy)
2.0tsp Vanilla and maple extracts
2.0 Large eggs
1/2c Flour
1.0tsp Baking powder
1/4tsp Salt
1/2c For icing-Butter and or shortening
4.0c Icing sugar
1/4c Maple syrup
8.0 For bacon sprinkles-Pieces of bacon
2.0tsp Maple and vanilla extract
1/4c Brown sugar and maple sugar
Custard powder(totally optional)for cake batter
Ashley S
Love to bake! Can't stop most days. My mama and grandmother were both professional bakers so I'm always trying to live up to them!