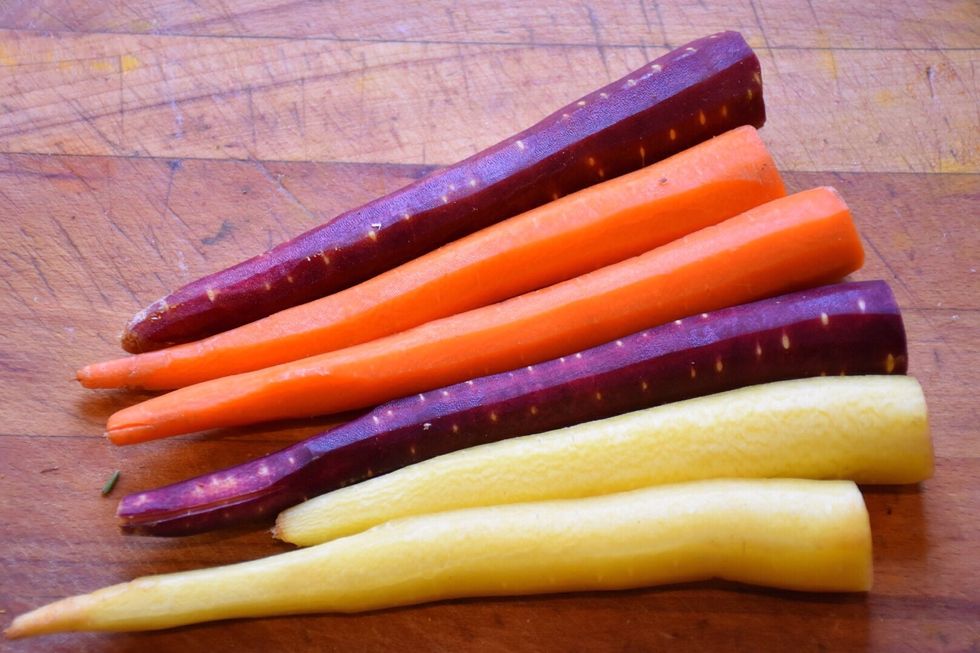 Wash, rinse and peel carrots. Trim ends. Cut in half lengthwise. Cut each half in two.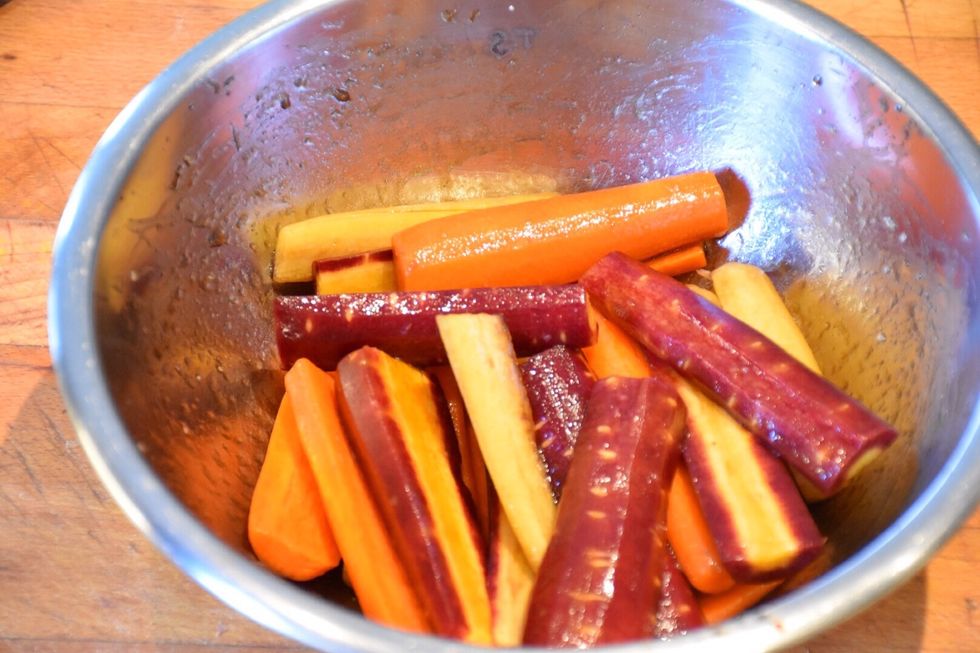 Toss in maple syrup, olive oil and balsamic vinegar. Add salt and pepper.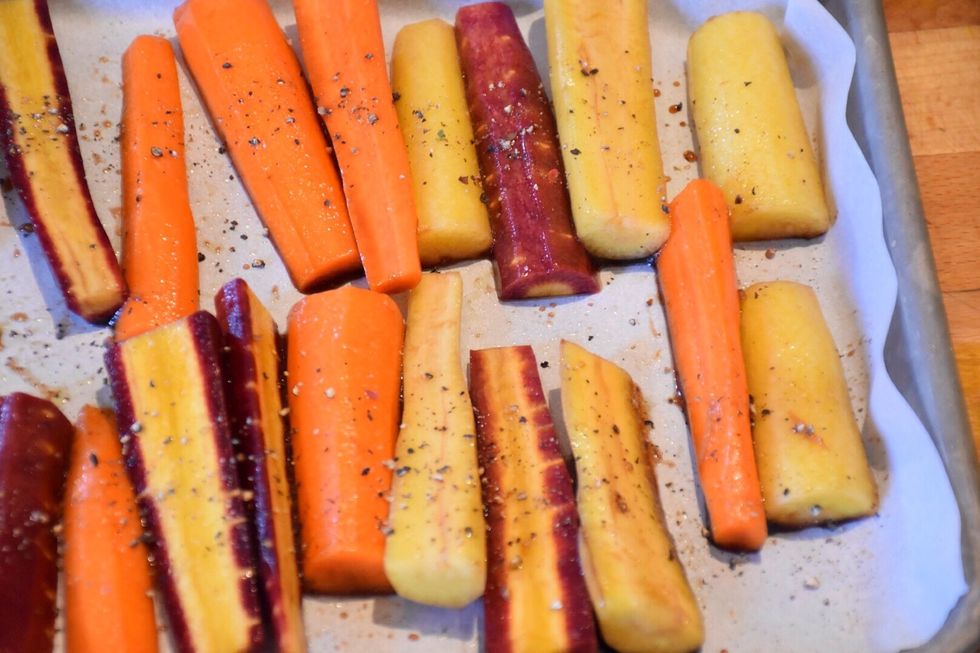 Lay carrots on sheet pan and roast 375F for 20min.
Garnish with basil. Enjoy!
6.0 Coloured carrots peeled, cut lengthwise and halved
1.0Tbsp Pure Canadian Maple Syrup
1.0Tbsp Olive Oil
1.0Tbsp Balsamic Vinegar
1.0Tbsp Fresh Basil chiffonade
1.0tsp Kosher salt
1.0tsp Fresh cracked pepper
Chef Dad
Chef Dad cooking for his amazing sons and wife. New camera from the fam and I love to cook. Watch me now...