This is a very great smoothie for summer, it taste very good. It's also healthy, because no sugar was added.
8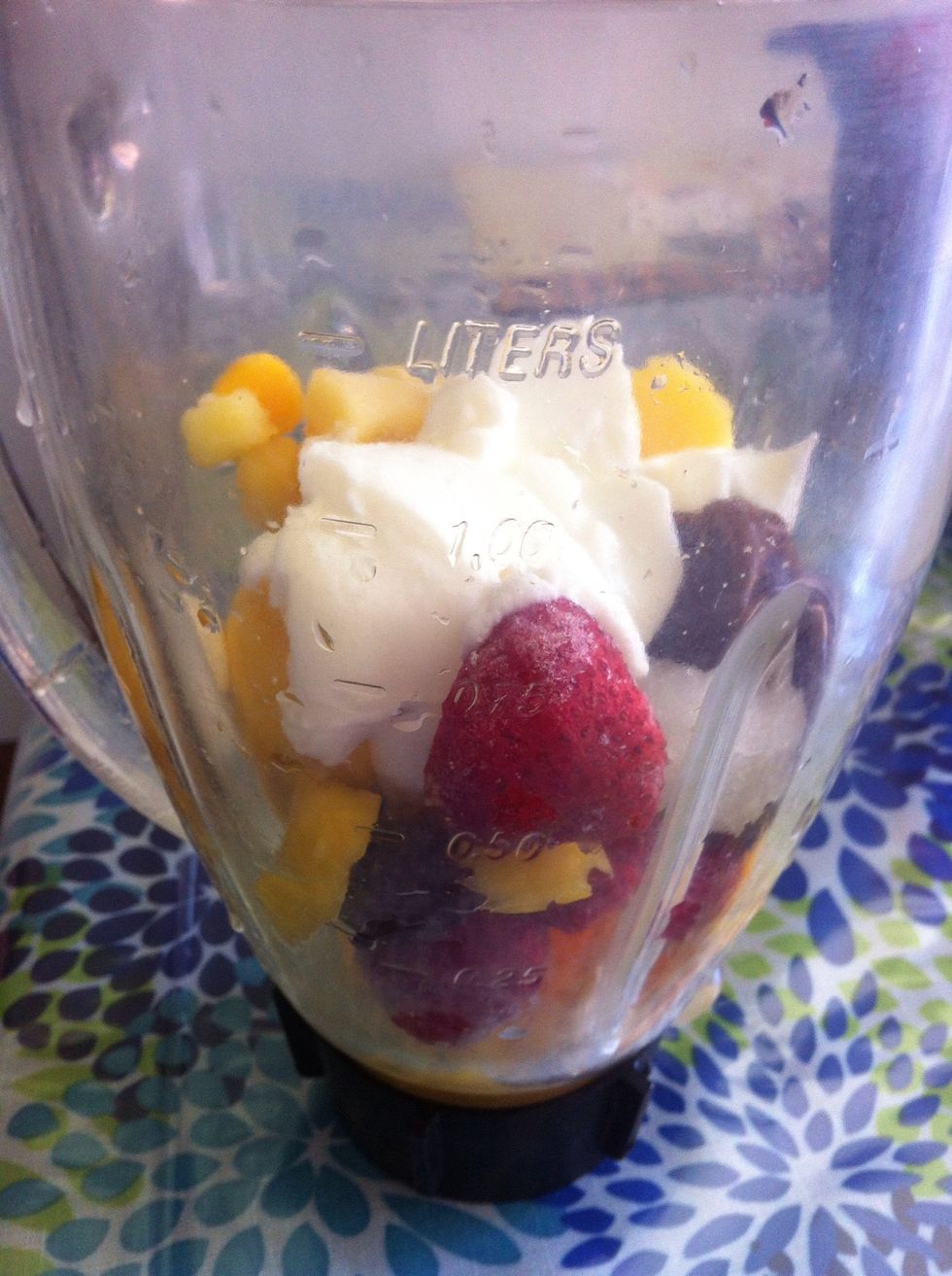 Combine all ingredients and blend.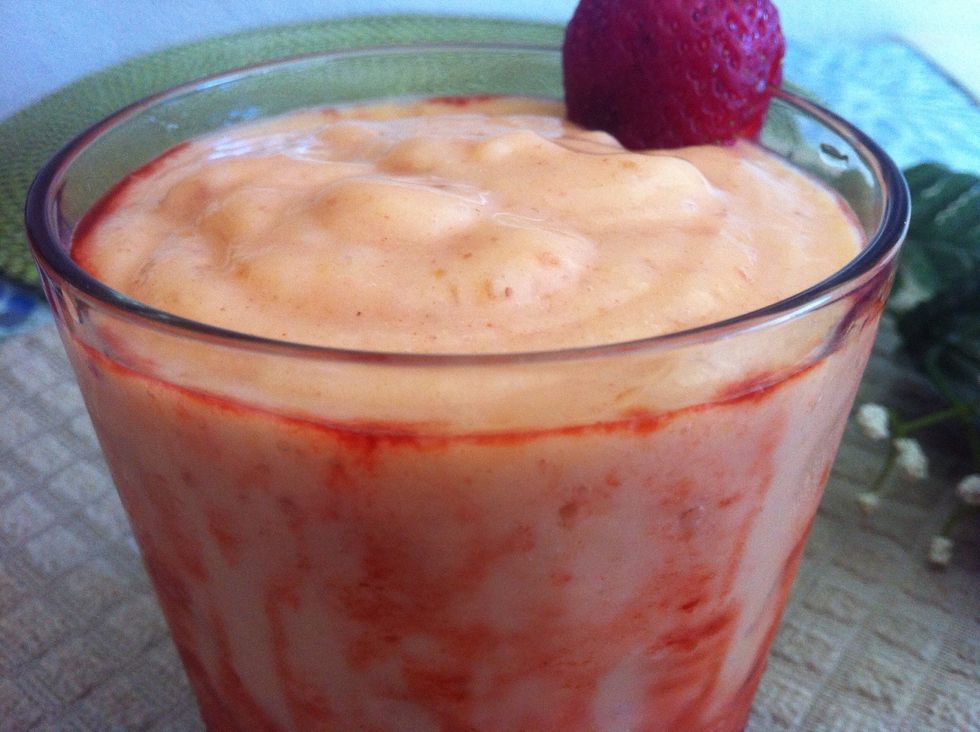 You can Use one tblspoon strawberry jam mix it with a lil bit of water into Cup before pouring the smoothie.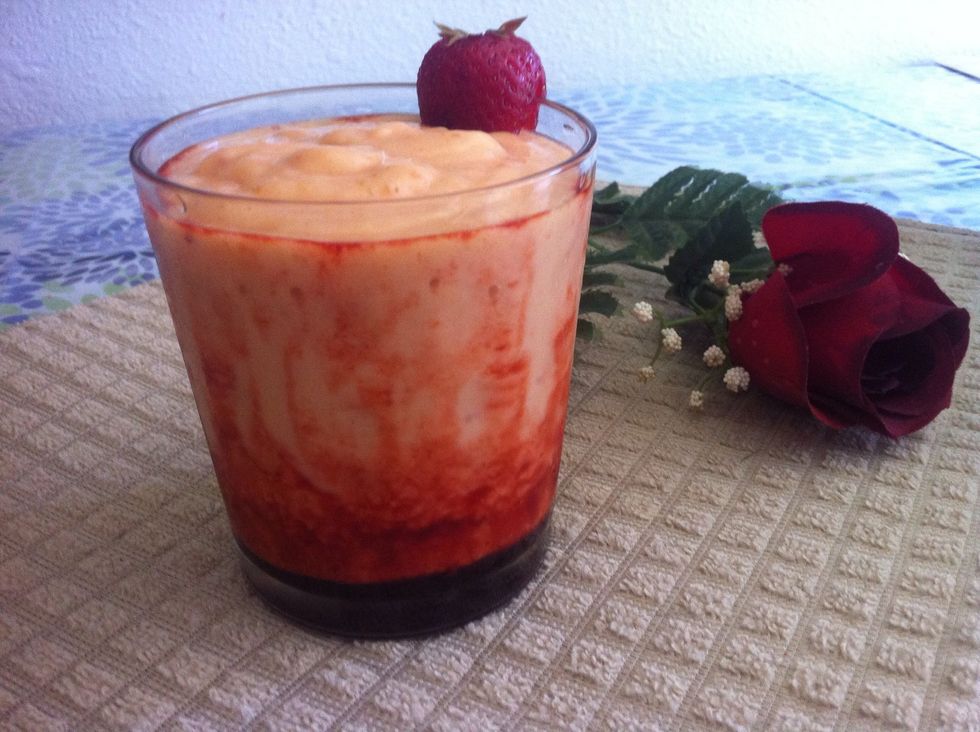 And that's how it should look.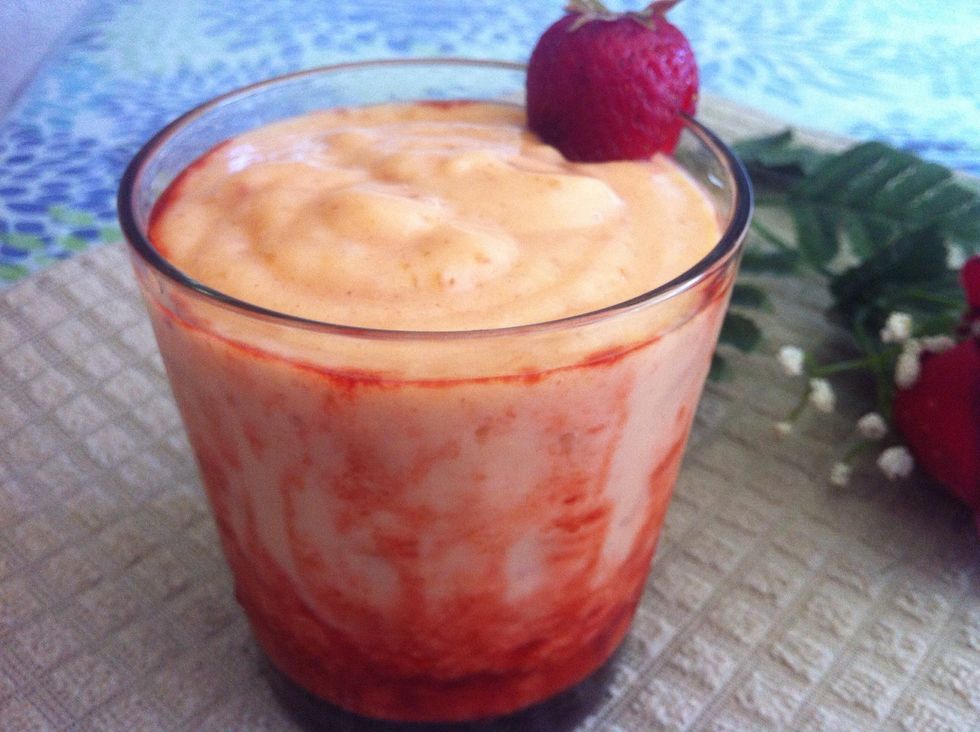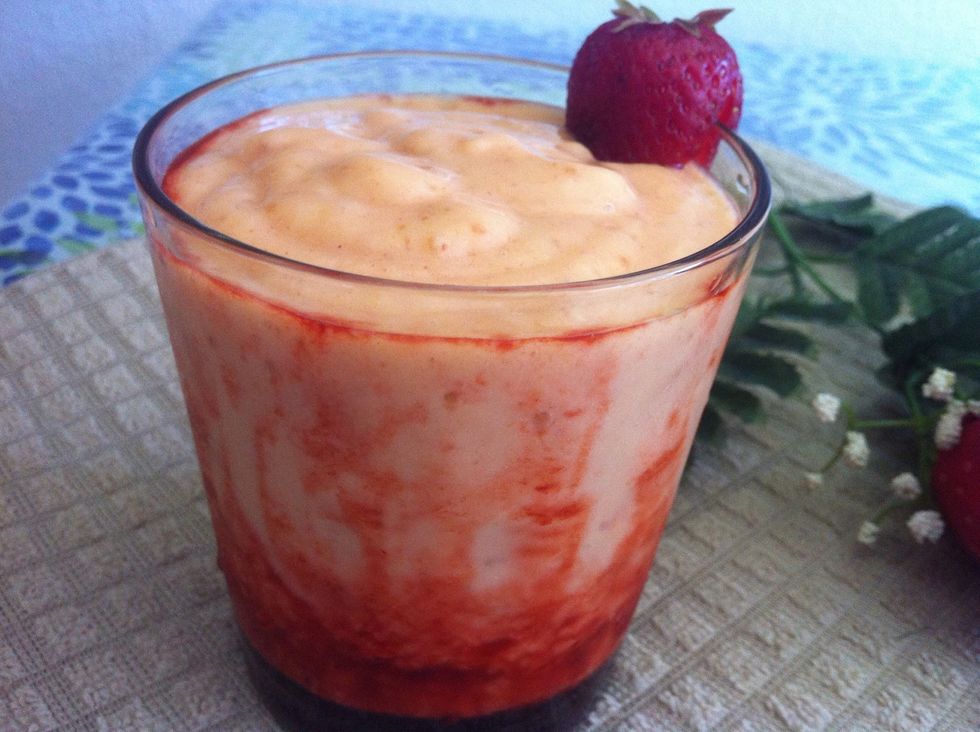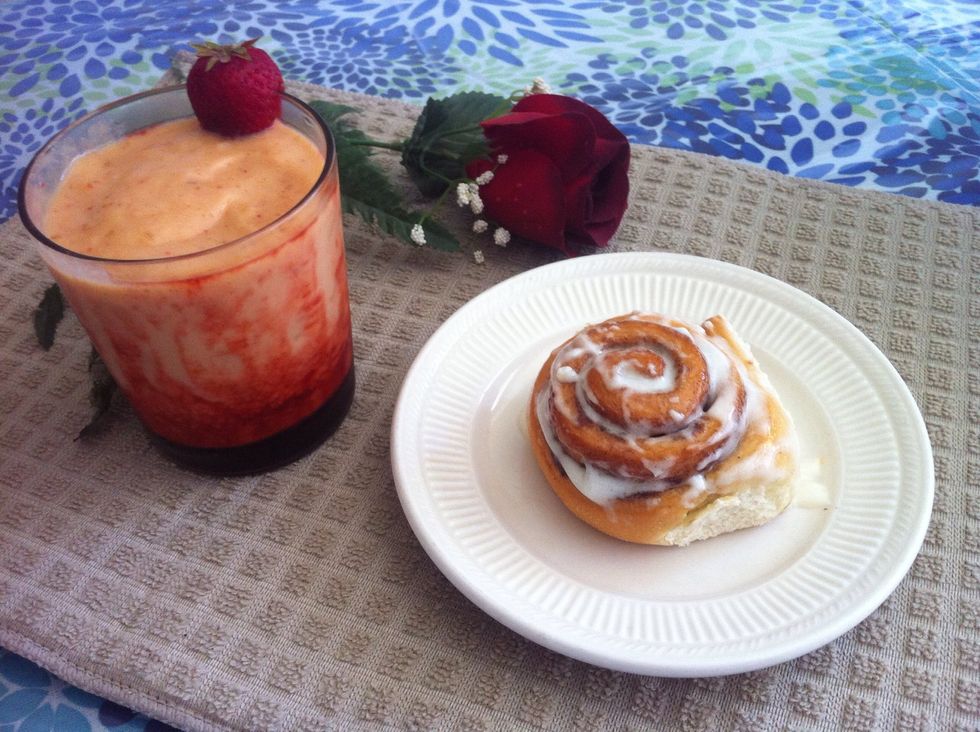 Could be serve with a cinnamon roll .. Hope y'all enjoy it.
1.0 Fresh mango
1.0c Frozen mango
2.0 Dates
0.0c Greek yogurt
0.0c Ice
0.0c Apple
0.0c Orange
1.0c Banana (optional)
0.0c Frozen strawberries
Nimah Al
There are a lot of things l like to do. I cook to make something delicious. I recycle to make something creative. Therefore, a hobby makes me happy.