I saw this a long time ago on a cooking show. It was so simple and delicious I committed it to memory.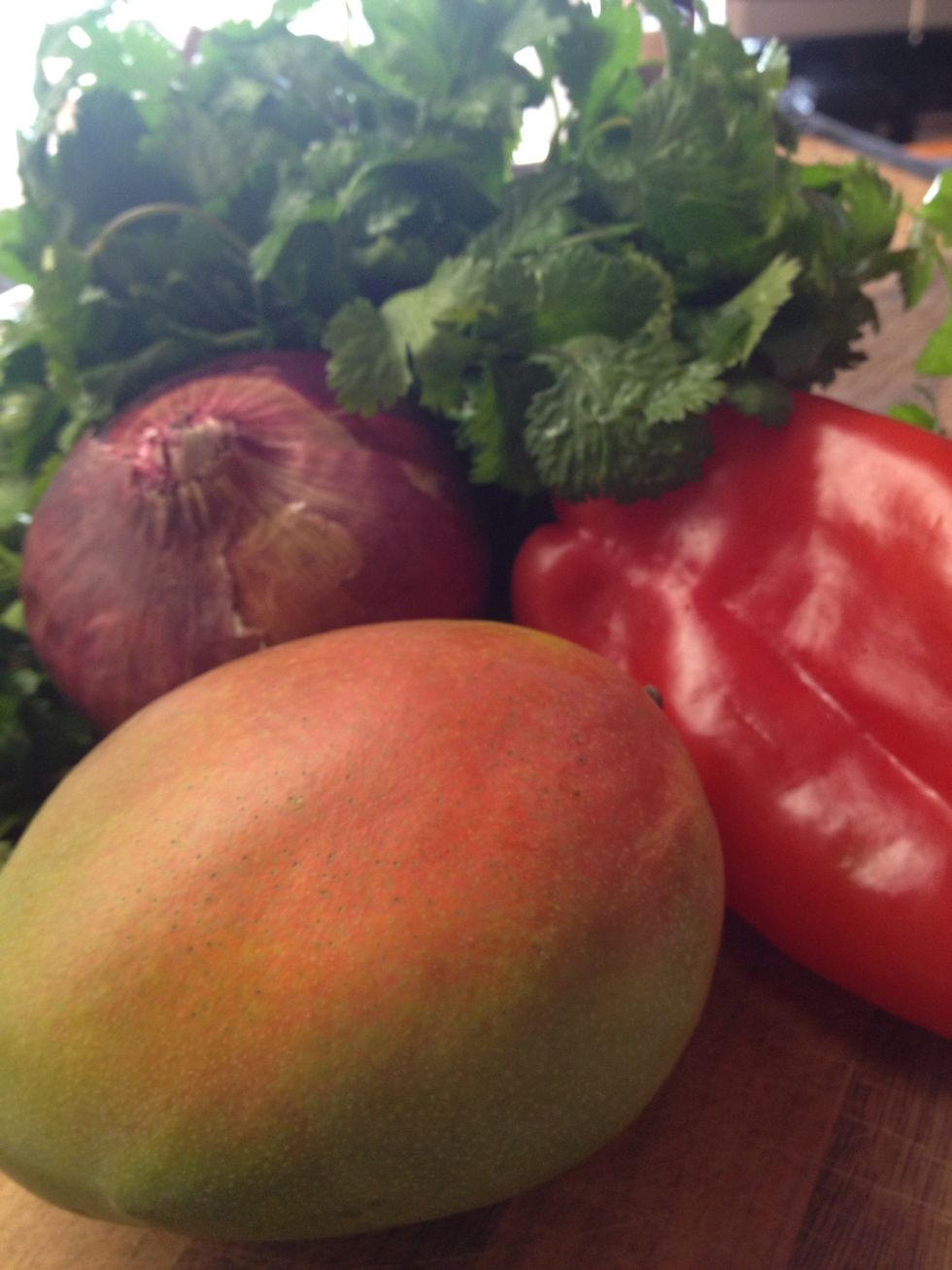 See ingredient tab. Yields 2-4 servings as a garnish. Double recipe for more.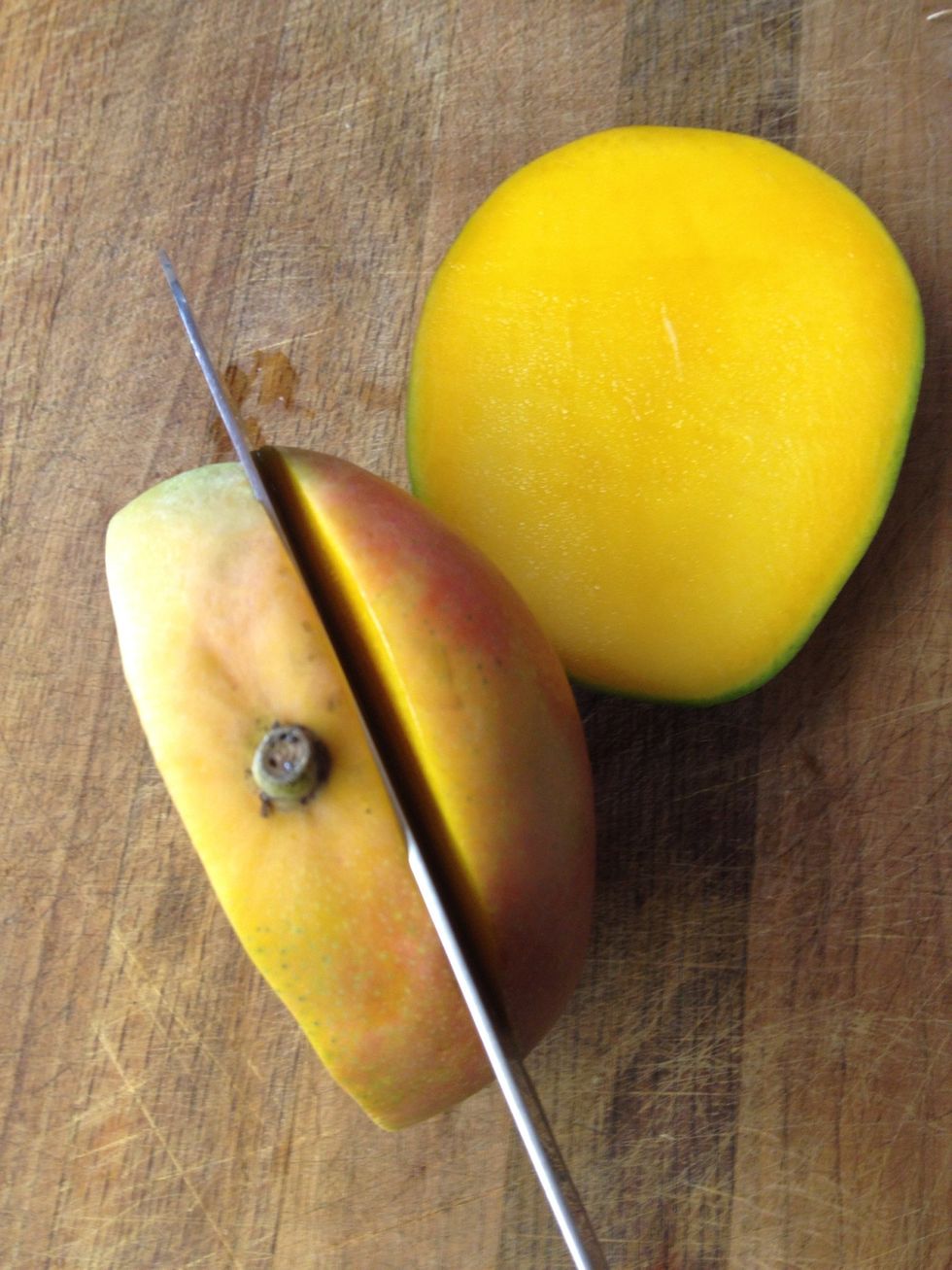 Slice mango on each side of the large flat pit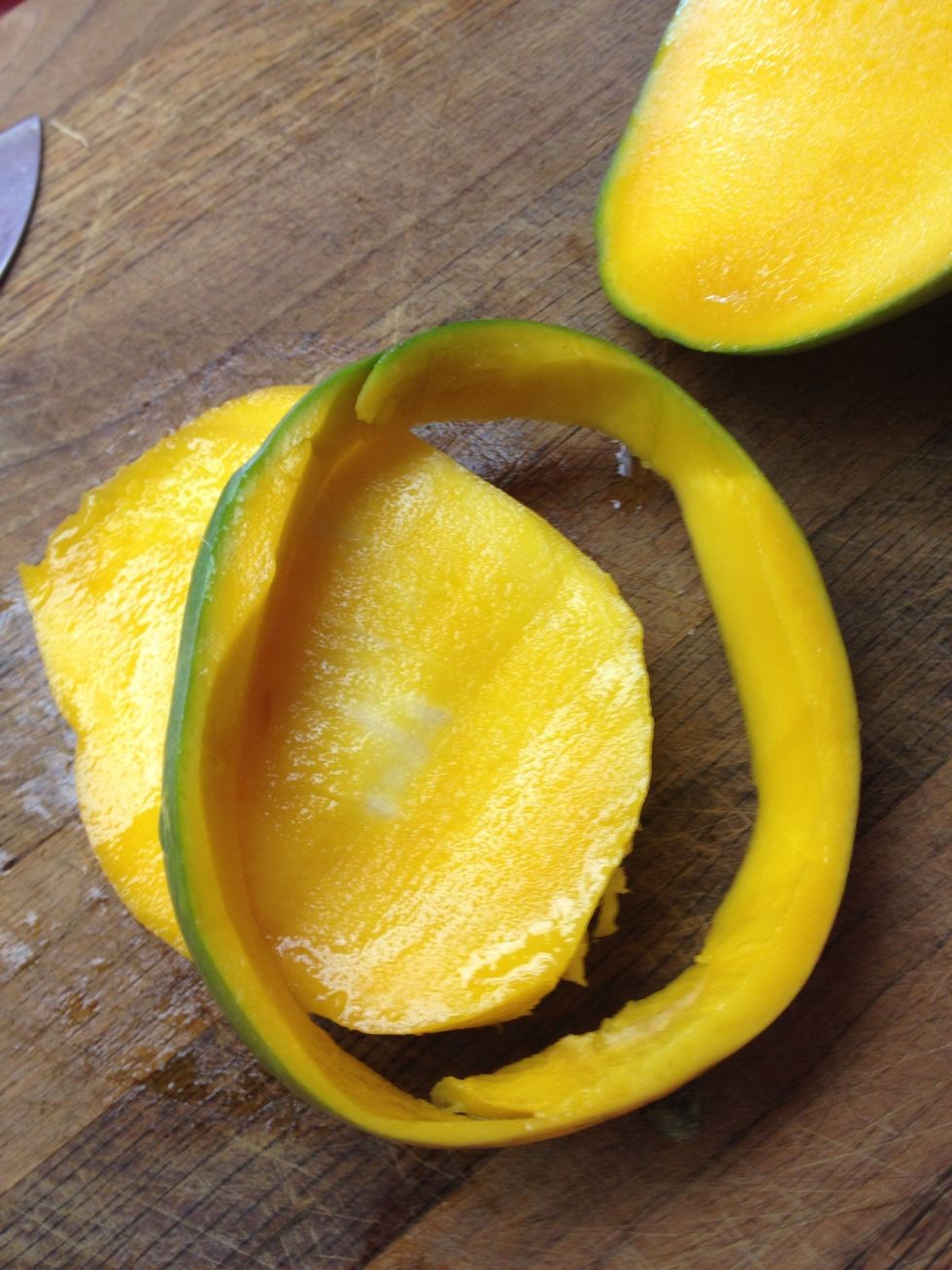 Cut off skin around the pit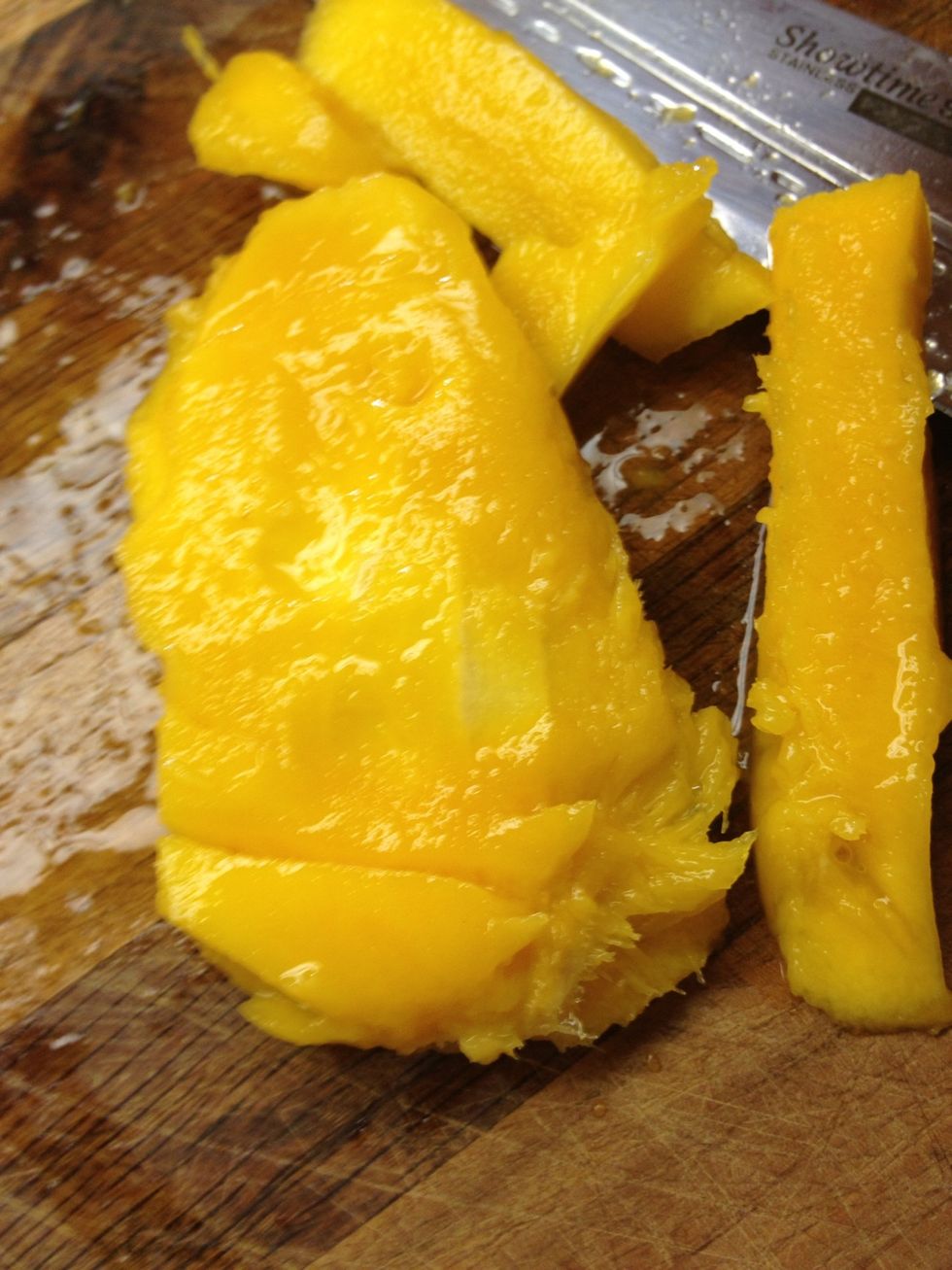 Slice remaining mango away from pit. Stand over sink and slurp off what ever remains. Mmmmm! Sweet!!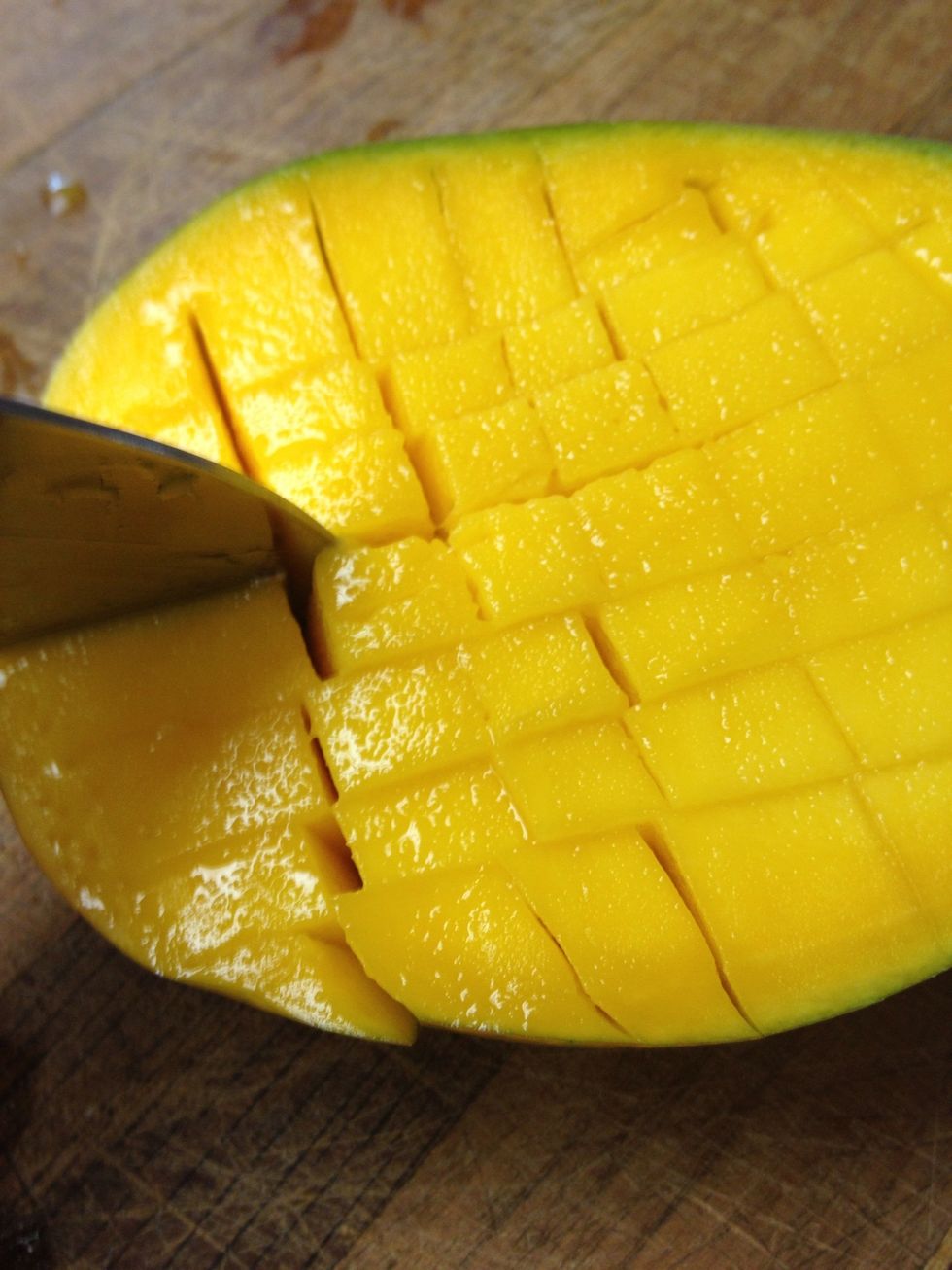 Score the fruit with the tip of your knife being careful not to cut through the skin.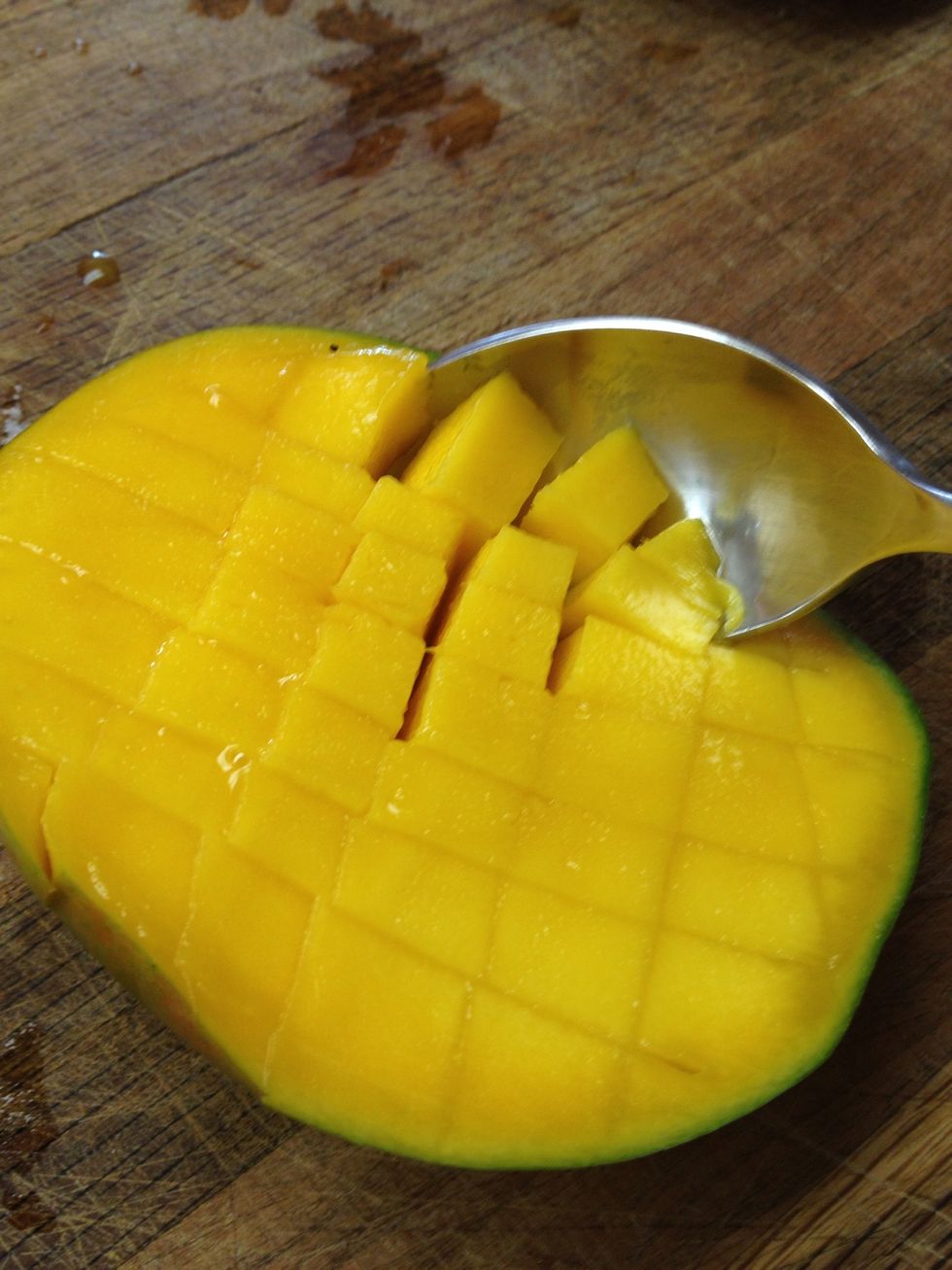 Scoop out the mango into a bowl.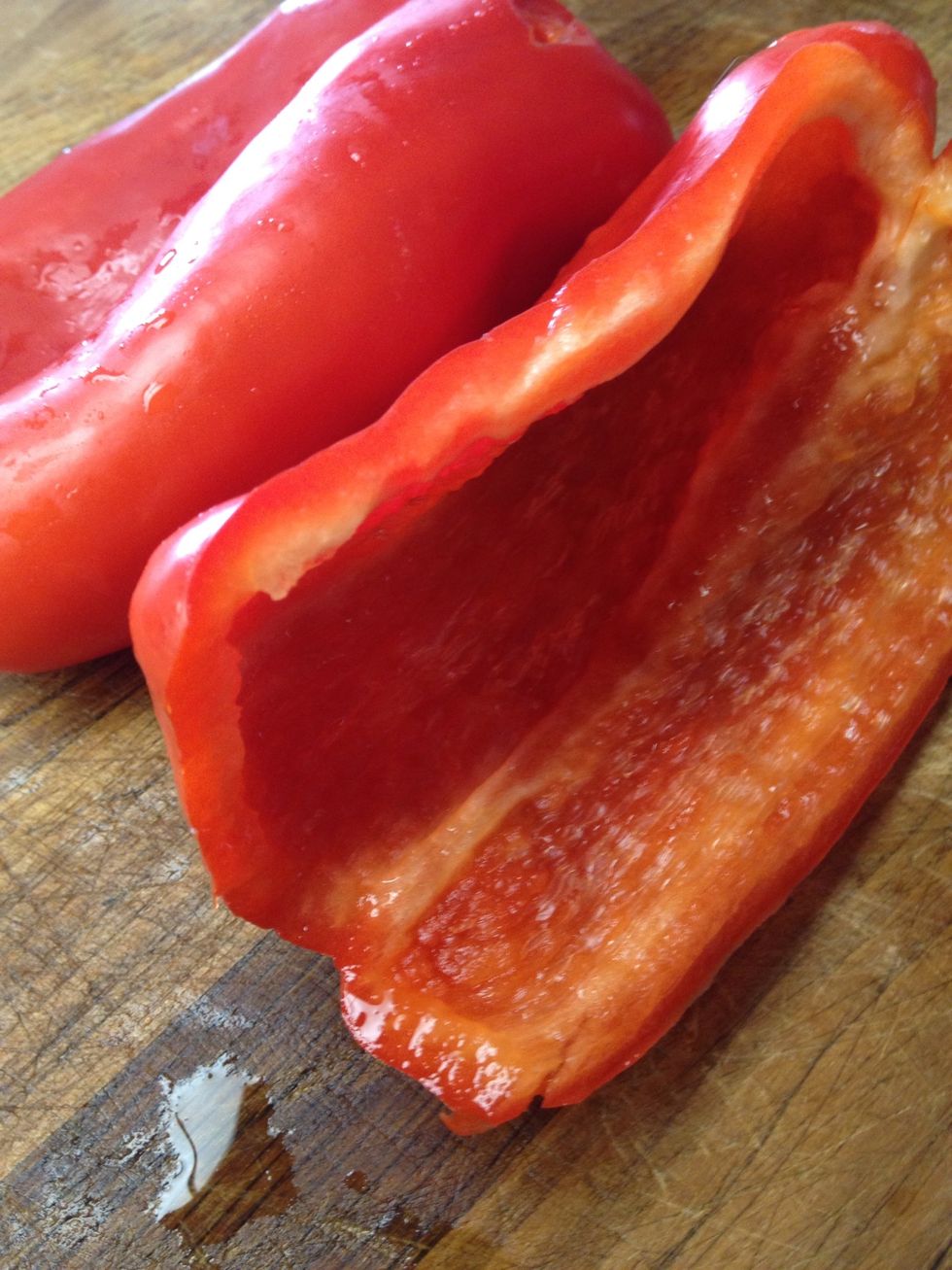 Slice half of a red pepper take out membrane and slice and dice.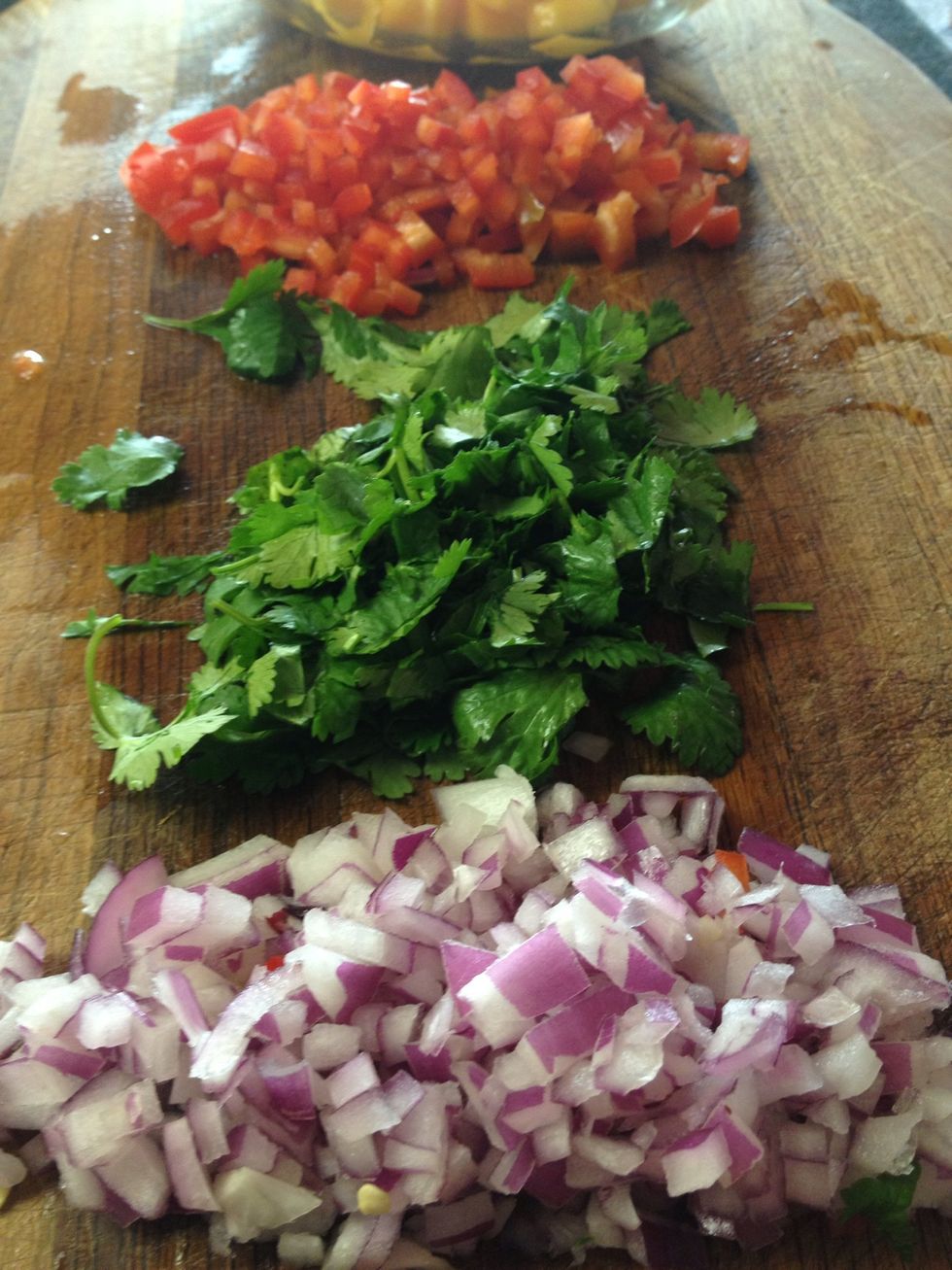 Chop 1/4 red onion and the tops off half a bunch of cilantro. (Add one small diced jalapeño if desired, remove seeds. Wash hands after and don't touch your eyes!)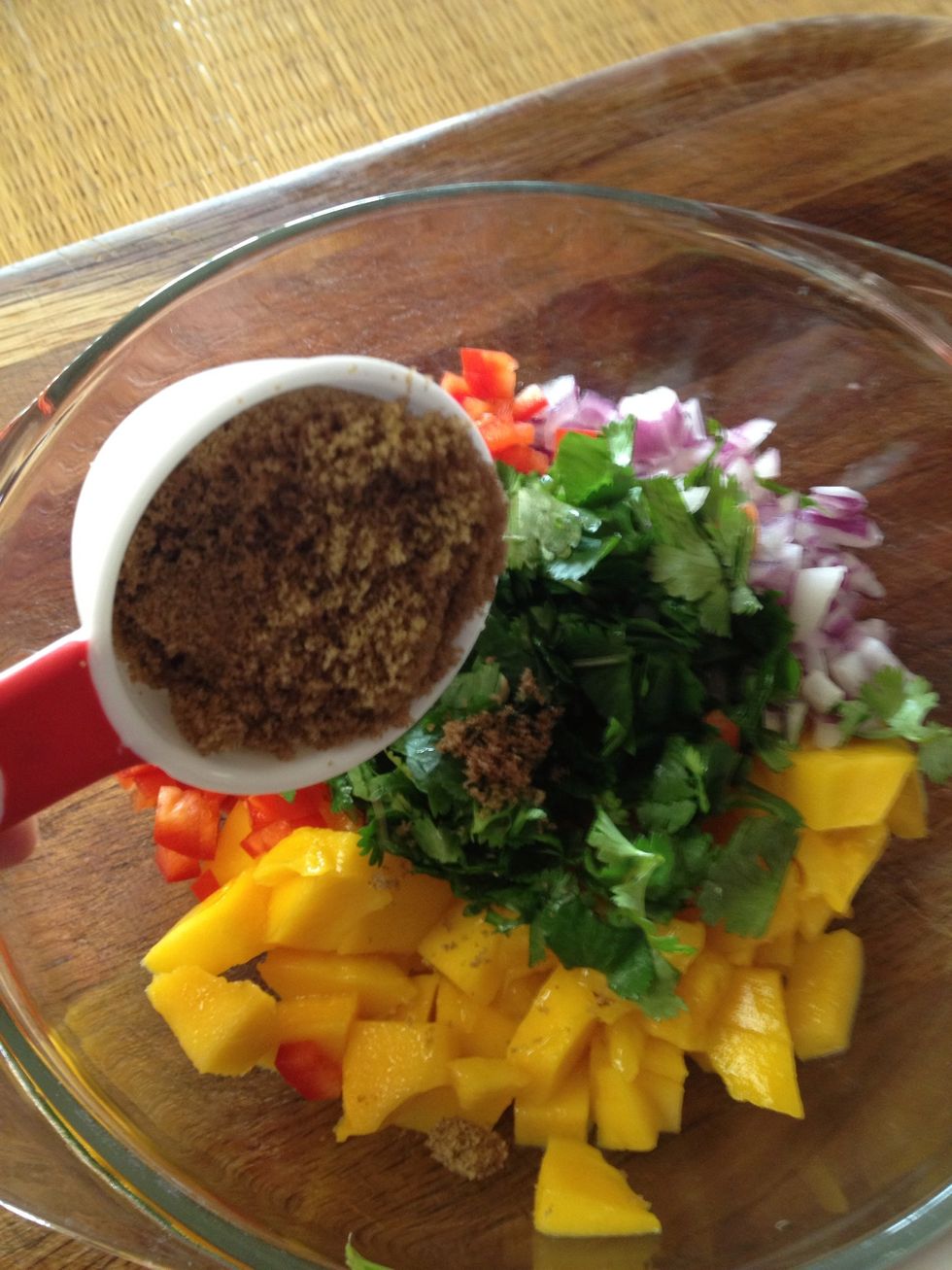 Add 1/4 cup brown sugar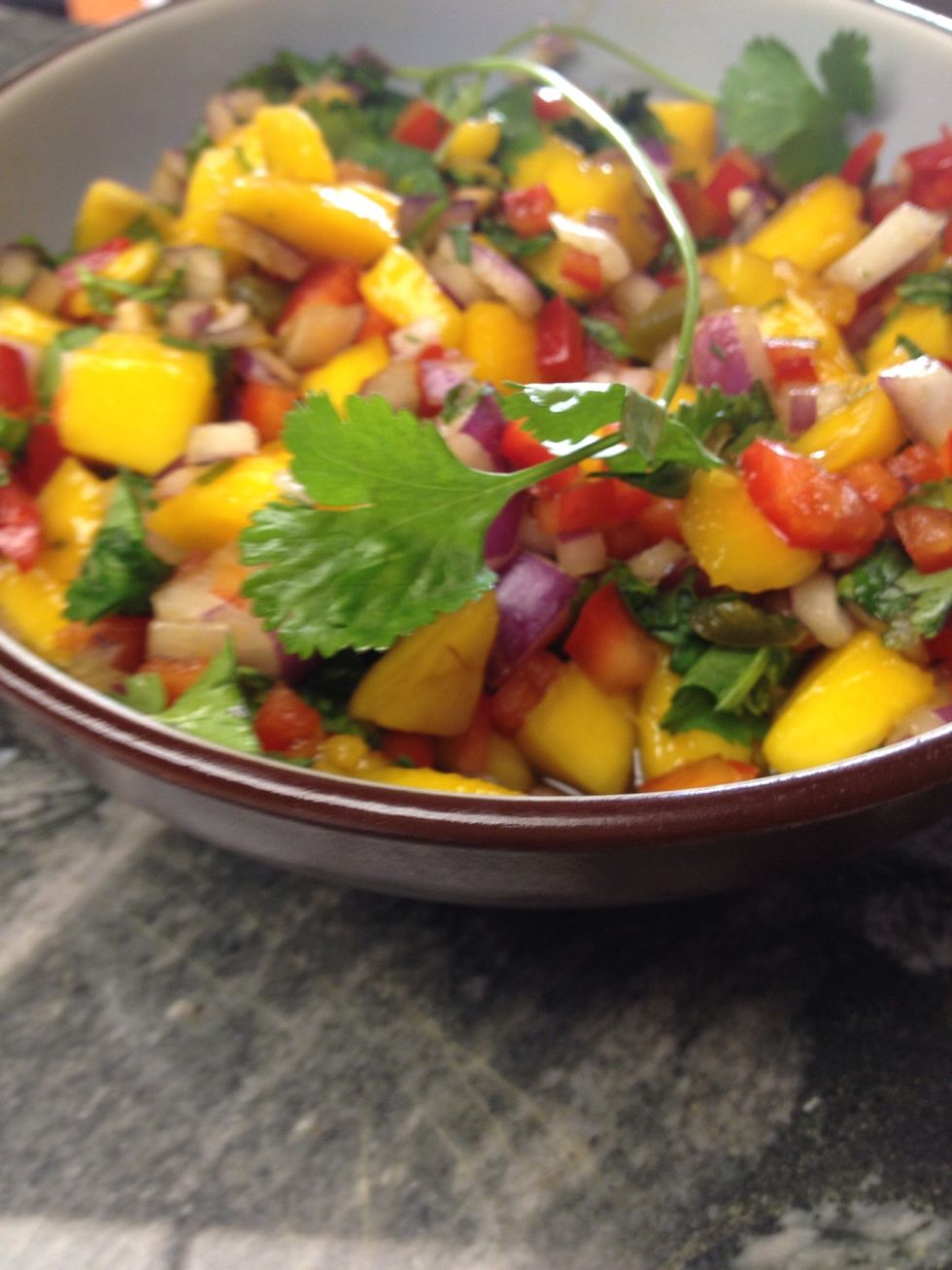 Put in a bowl on the table or garnish directly when serving.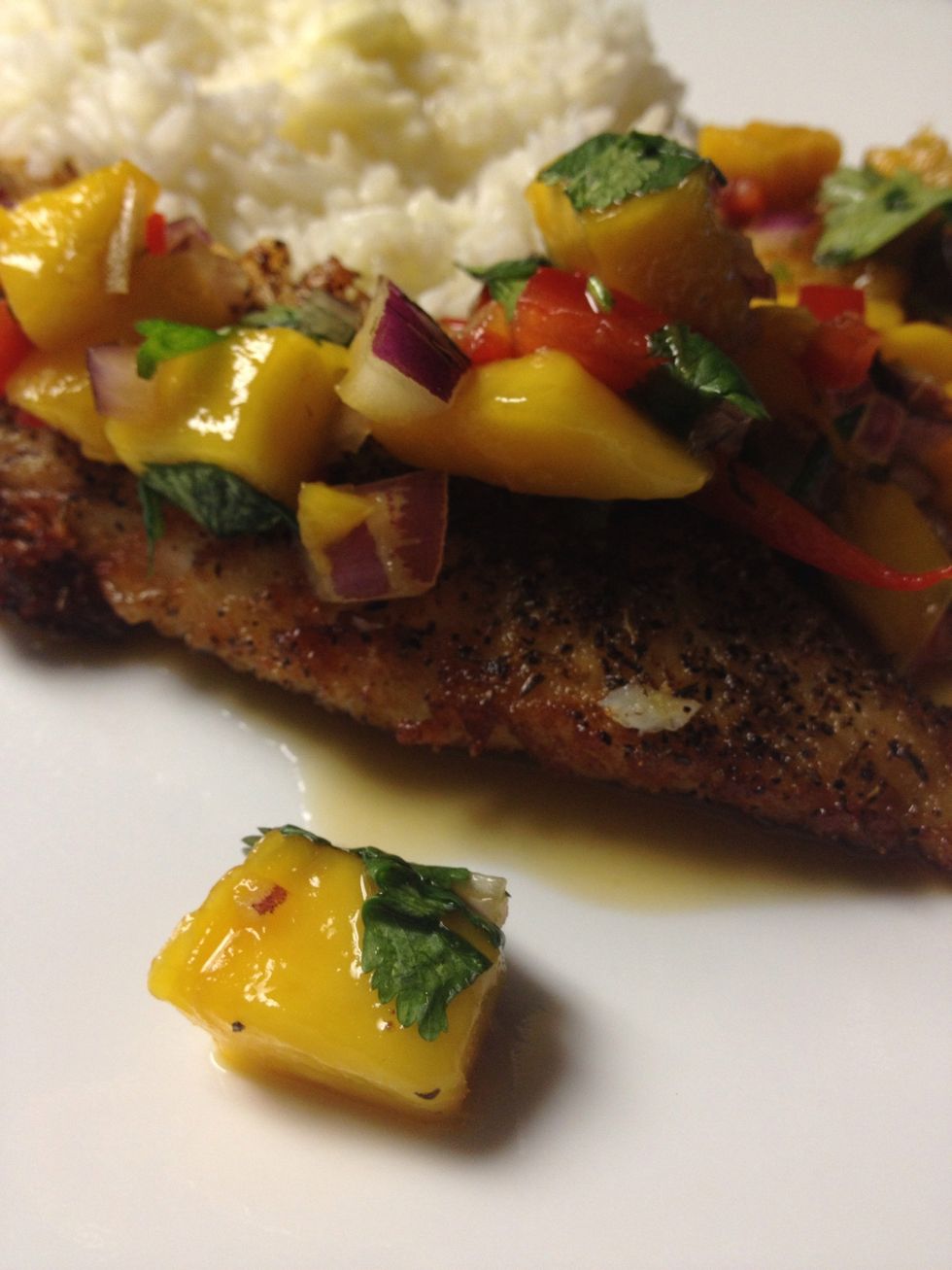 We prepared talapia and Jasmin rice for dinner. The aroma of the jasmin with the cilantro in the kitchen is heavenly!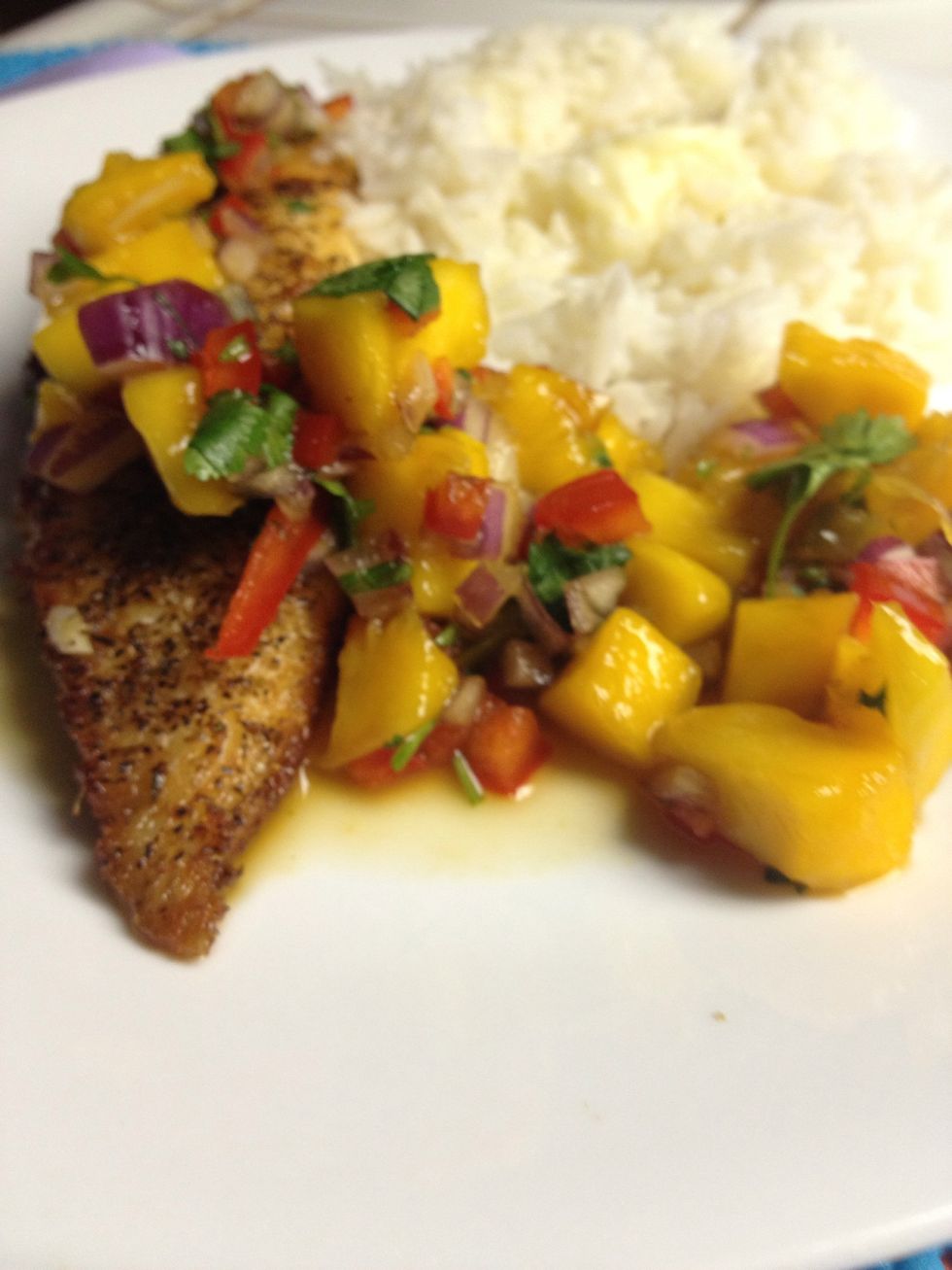 Hope you will enjoy! This is a summer favorite of ours when grilling with it's bright flavors and colorful presentation. ~Thank you for following my guides!
1.0 mango
1/4 small red onion
1/2 red bell pepper
1/2bnch cilantro
1/4c brown sugar
1.0 (optional) small jalapeño pepper
Victoria Abel
I enjoy simple pleasures like coffee table picnics, pretty flowers, and photography. Most my guides are 5 ingredients or less or semi-home made.