This is a salsa without cilantro since some family members don't fancy it. The mild heat instead comes from the chutney. You can of course also add chili to spice it up.
23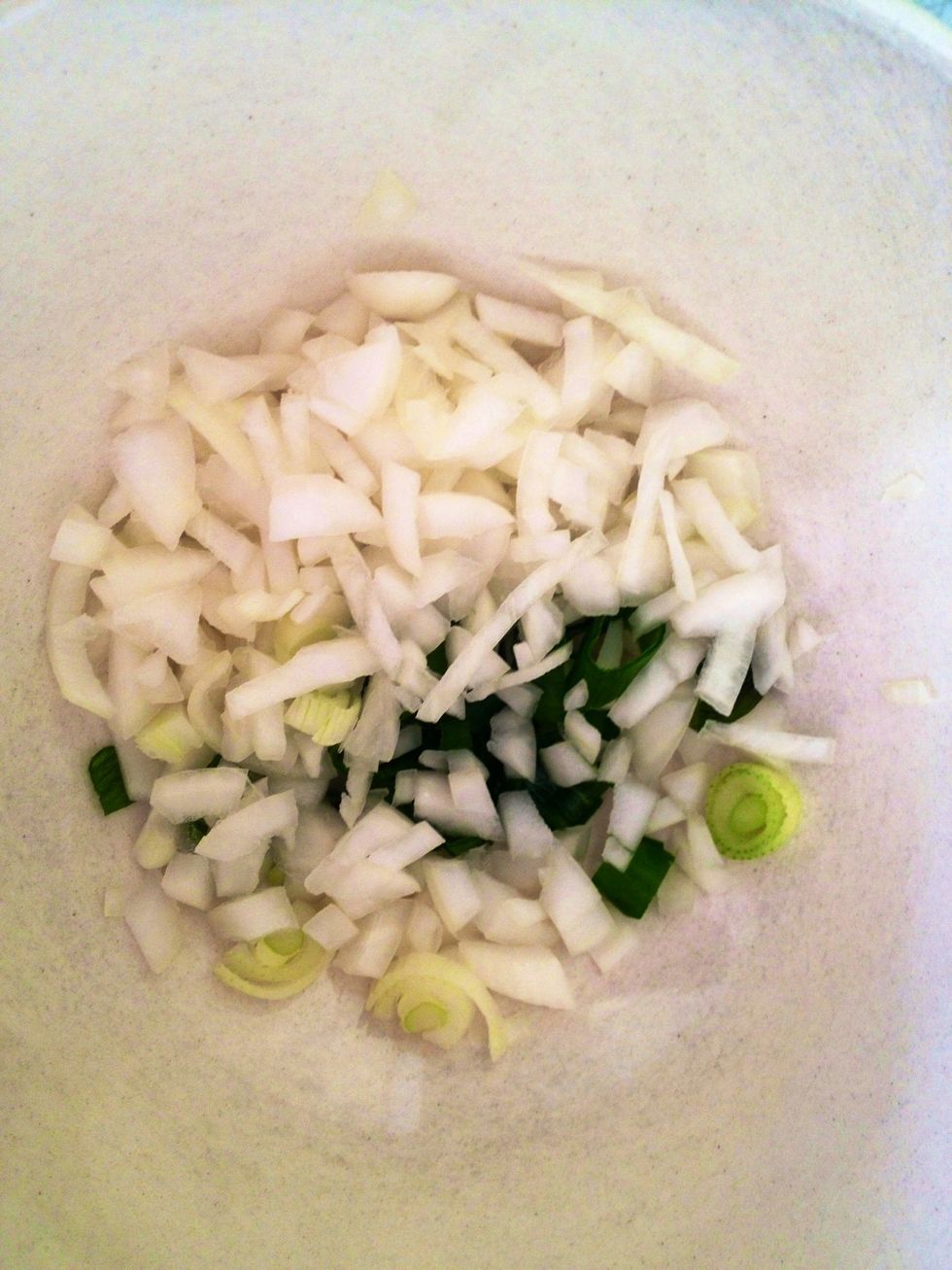 Chop the onion. I only used one because my dad is semi-allergic to onions.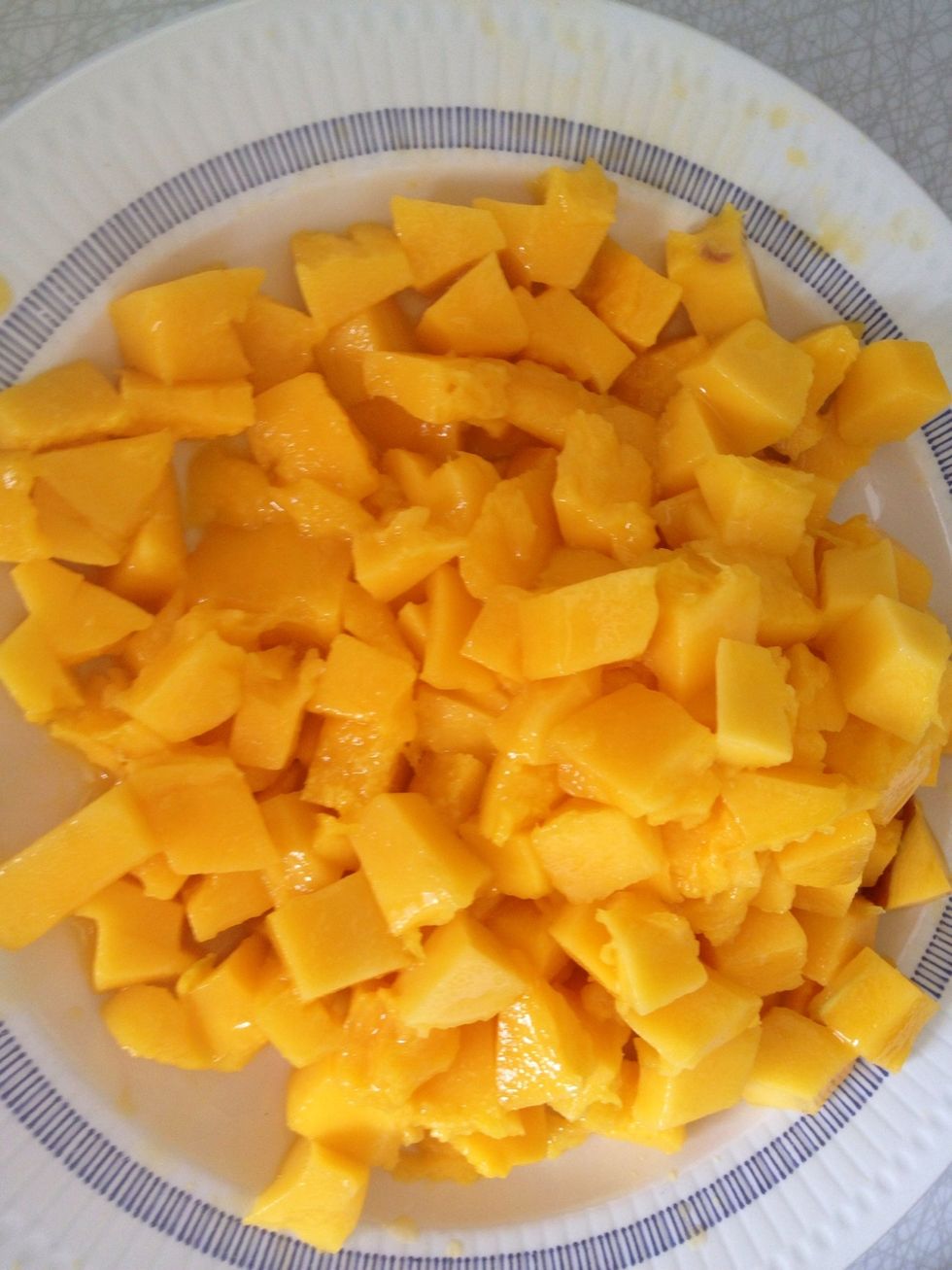 Dice the mango. There are plenty of guides explaining how to do that so I'm not gonna' bore you with that.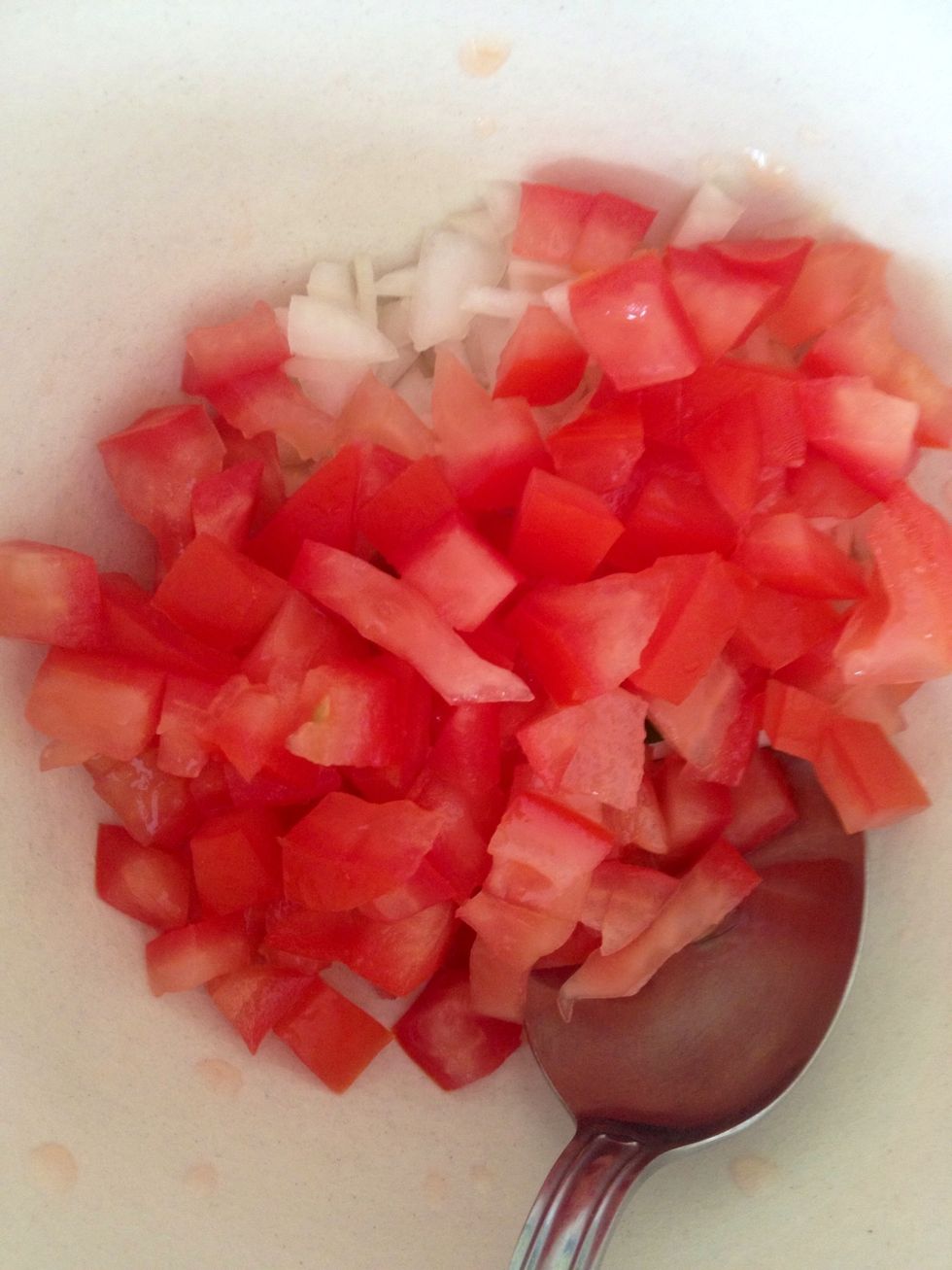 Also dice the tomatoes. I actually used 1 big tomatoe & 3 cherry tomatoes.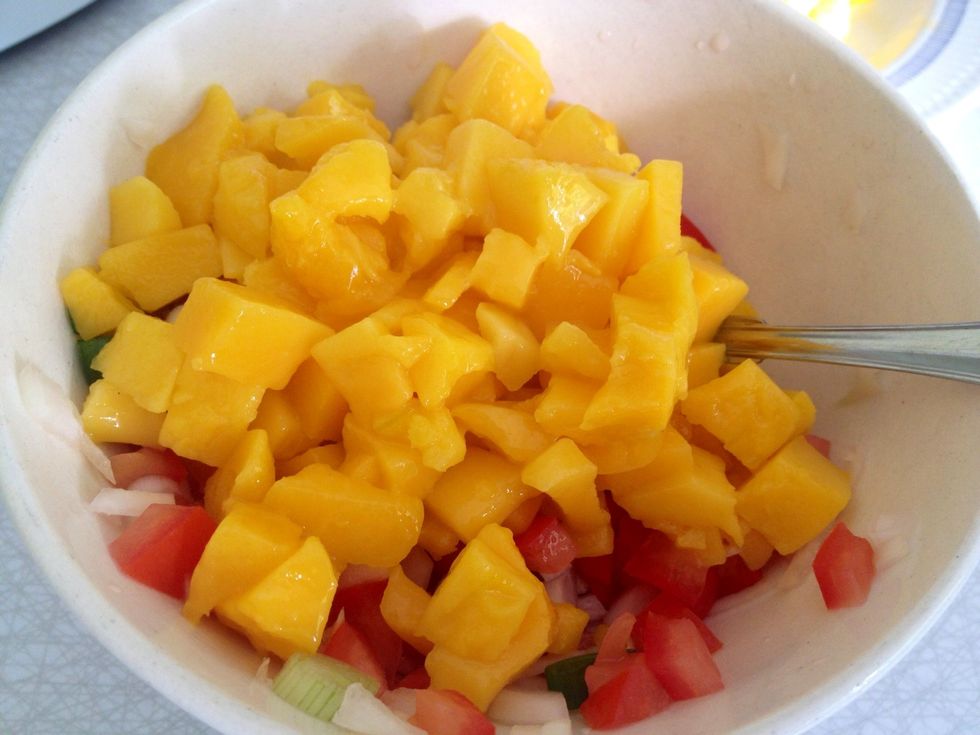 Mix the tomatoes/onions with the mango.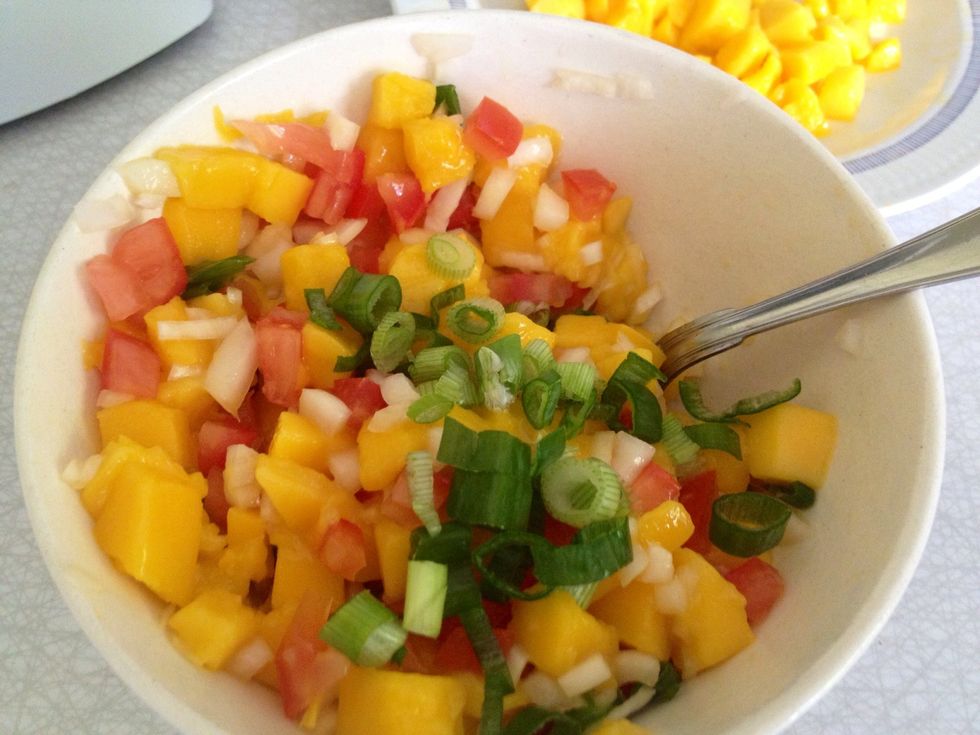 I realized I forgot some of the onion so I added the rest. Then I needed to look for the mango chutney. Because the fridge in our summer cottage is really tiny we use this old-fashioned storage place: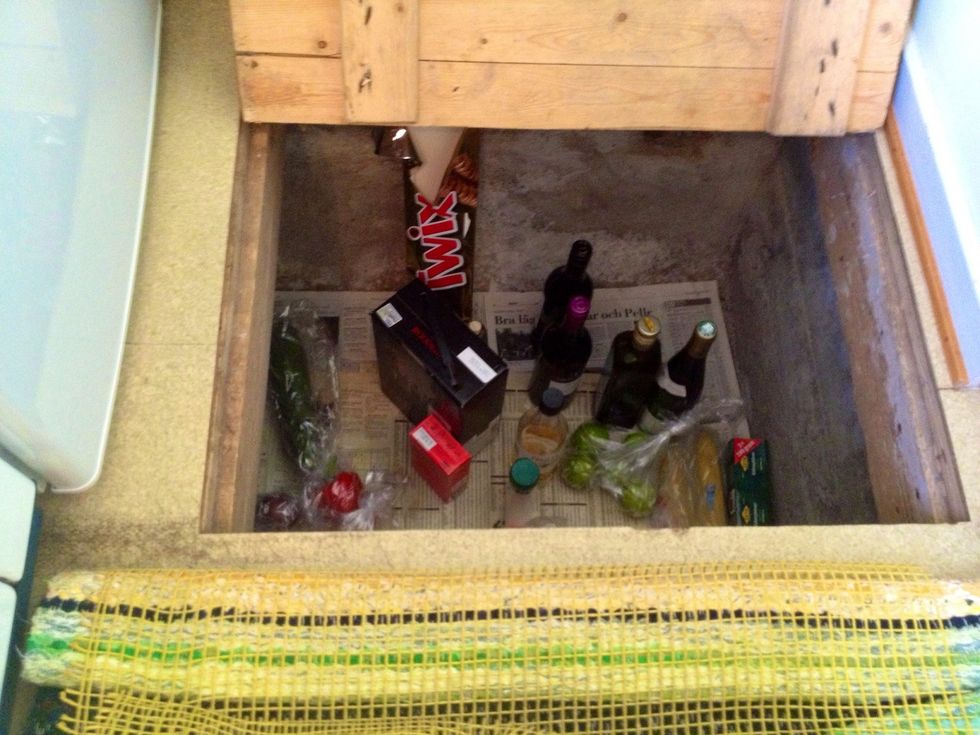 This is our hole/pit in the kitchen floor; The kitchen is equipped with this "facility". The house is built in 1935 and back then there was no electricity inside. The pit keeps the goods semi-cold.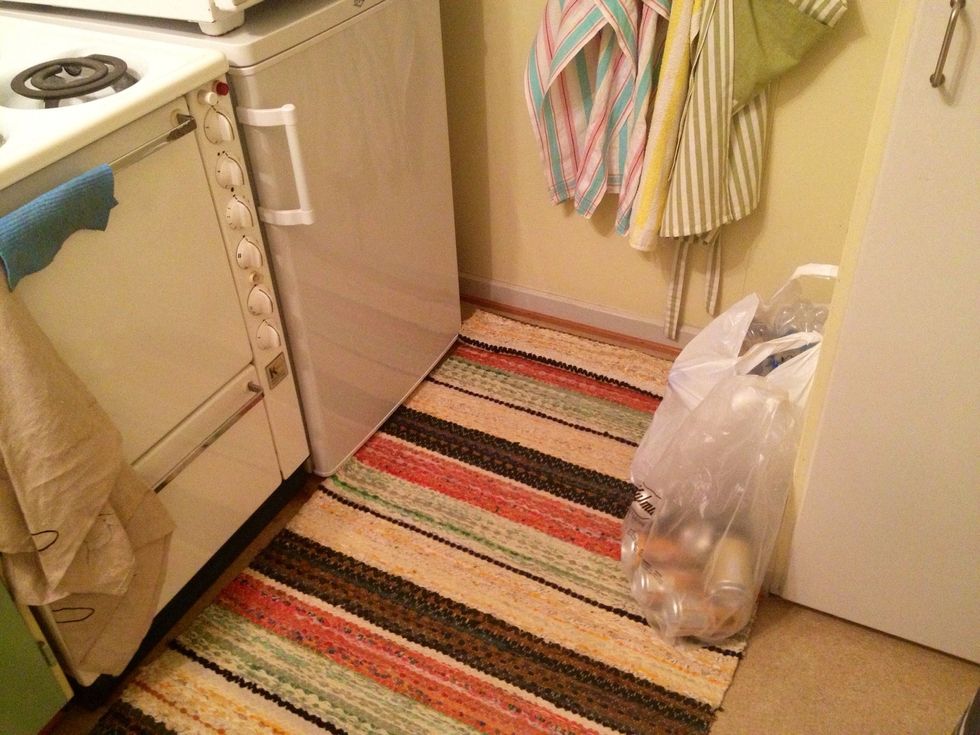 When the pit isn't used it is covered by the cafpet. You cannot even see it's there!
In it we store veggies, fruits and the mango chutney among other things.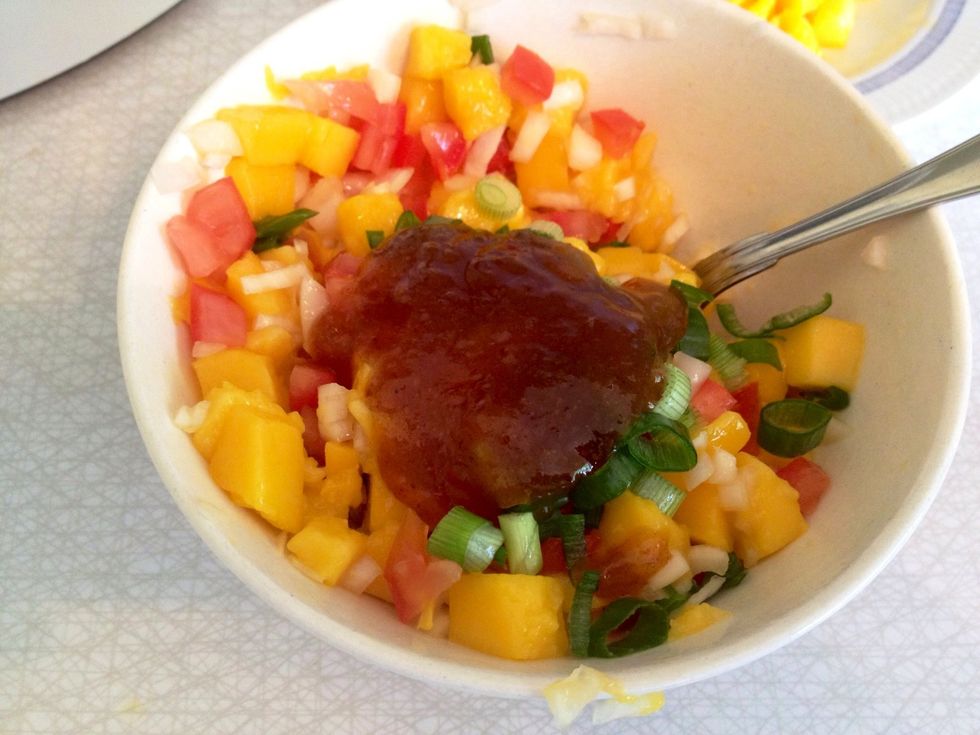 Back to the salsa; Now the mango chutney has been added, we used Sharwoods.
Serve it with grilled chicken, feta cream, grilled zucchini & halloumi cheese.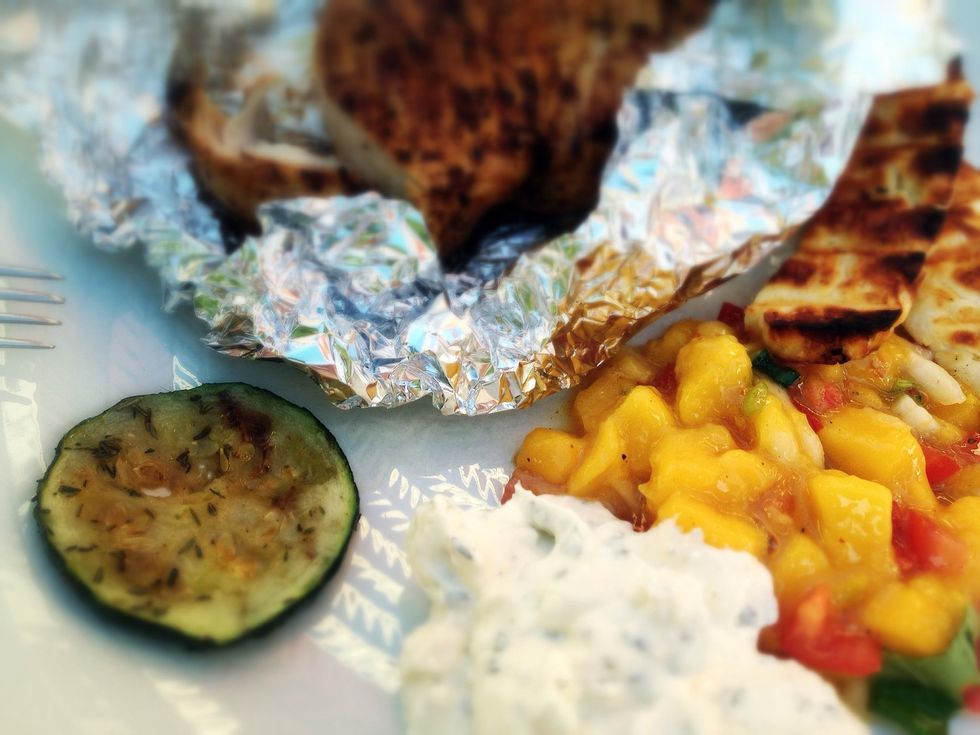 It was such a nice meal!
2.0 Ripe mangos
2.0 Tomatoes
1.0 Spring onion (2)
3.0Tbsp Mango chutney
1.0pch Salt
1.0pch Black pepper
Karin Siöö
Lives in Sweden. Gets inspiration from trips, blogs & international students I meet at work.