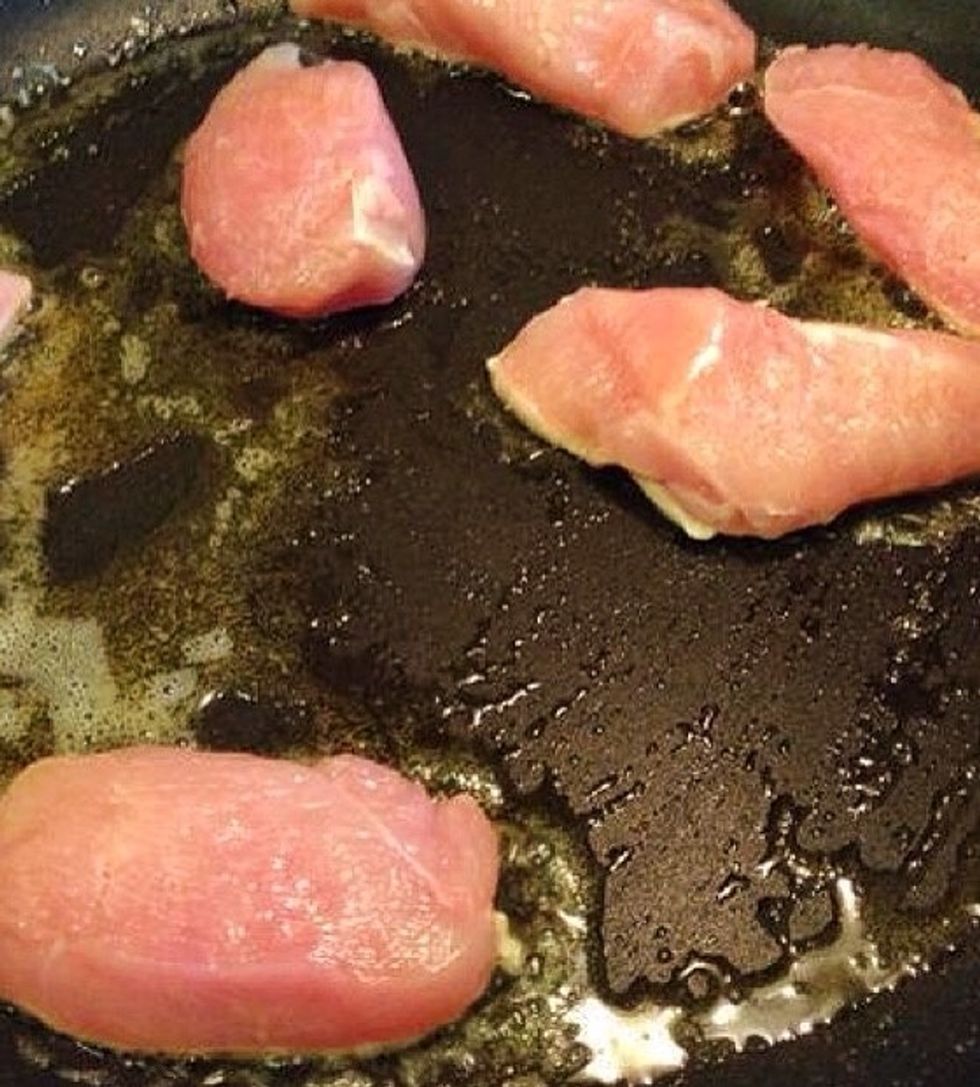 Fry the chicken. It doesn't need to get cooked all through since it will later boil in the sauce.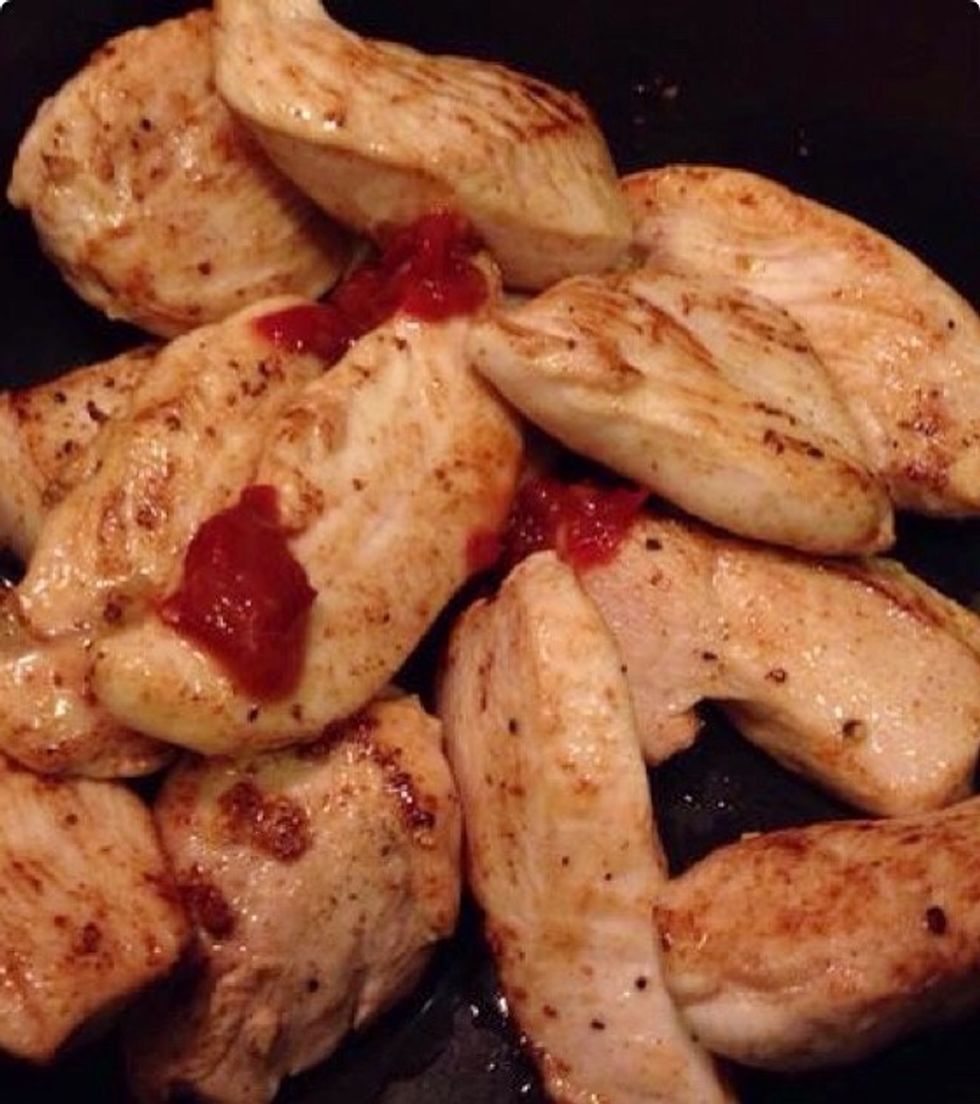 Move the chicken pieces to a pot and add sambal oelek (or chopped chili fruit).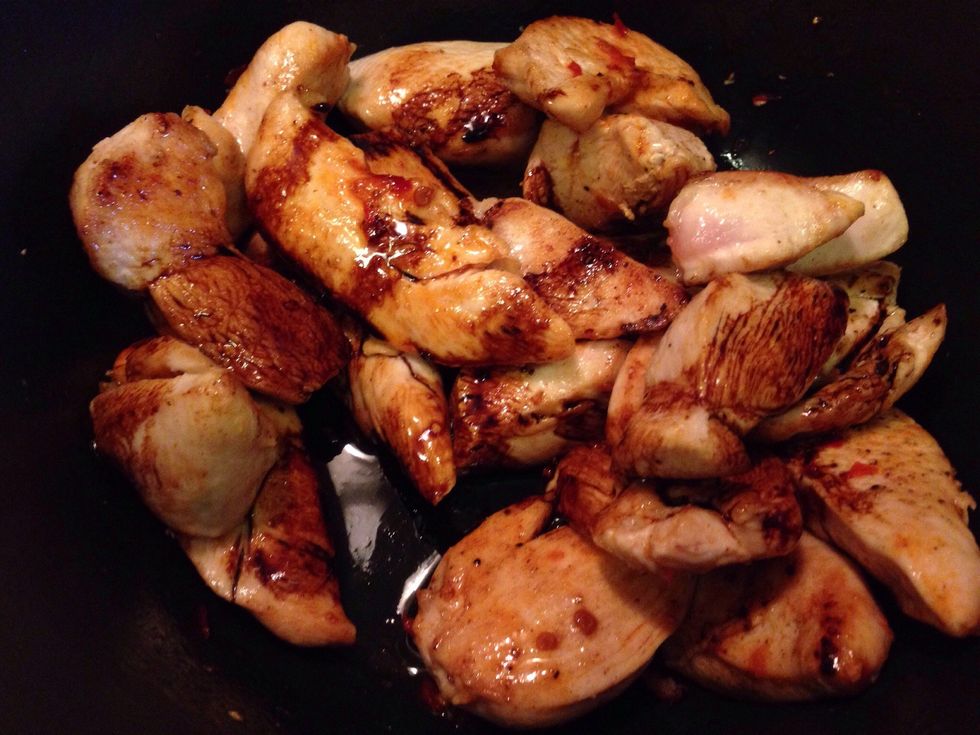 Add soy and water.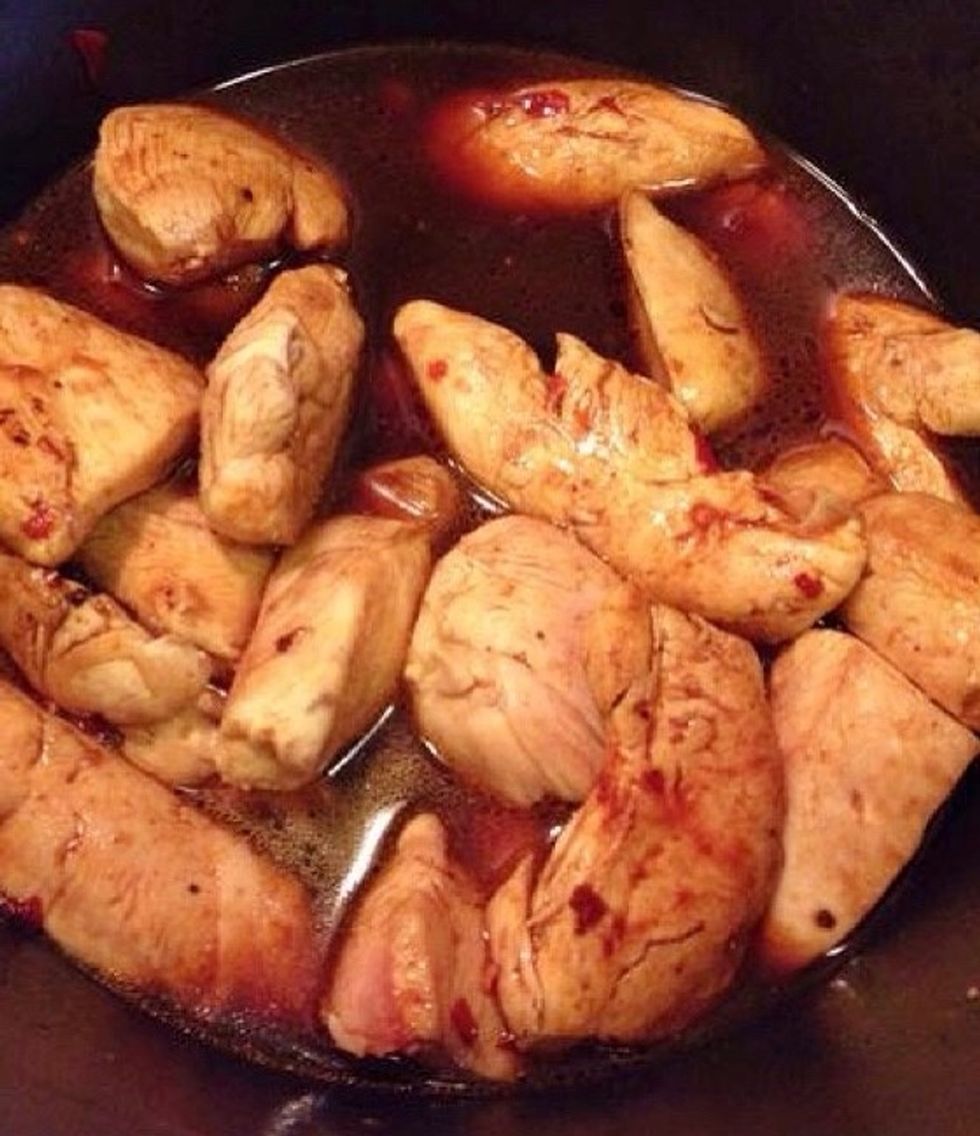 Add chicken broth.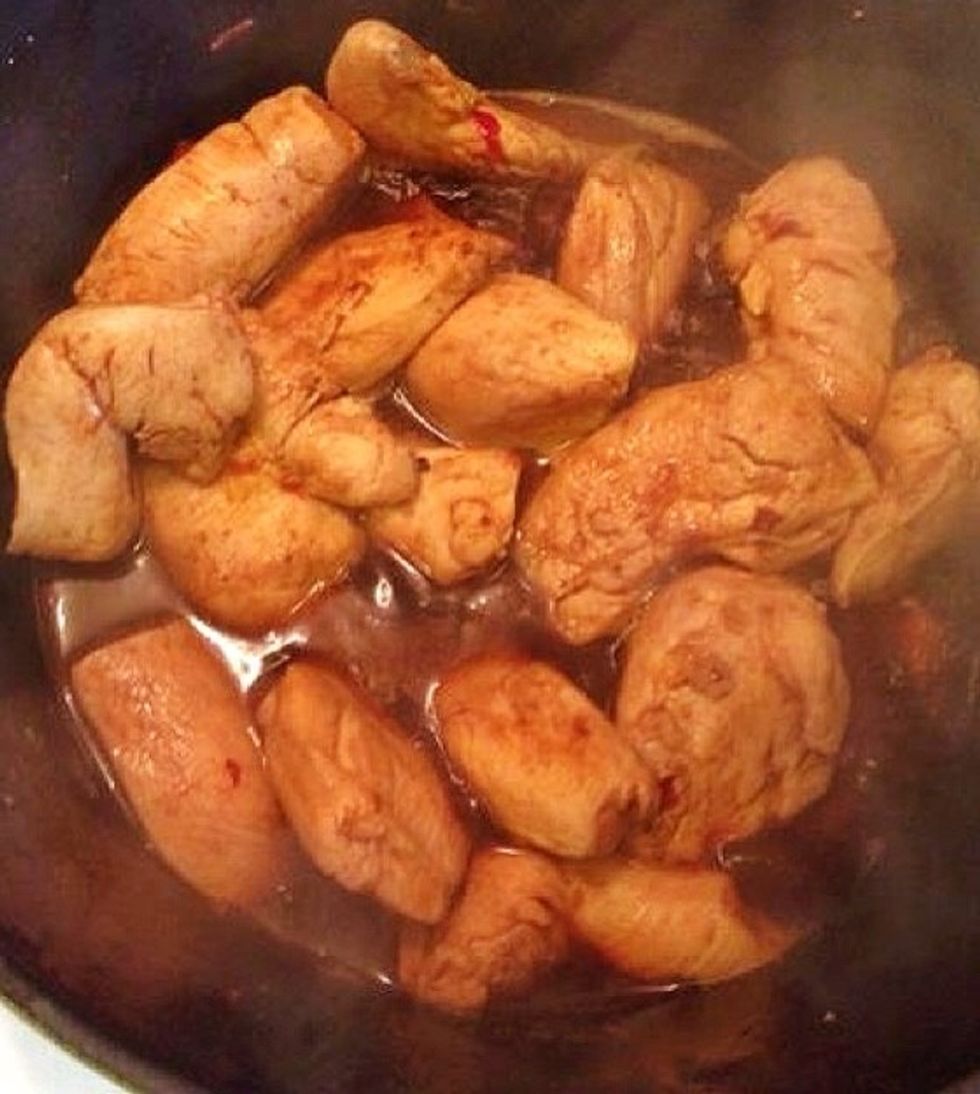 Simmer for a few minutes.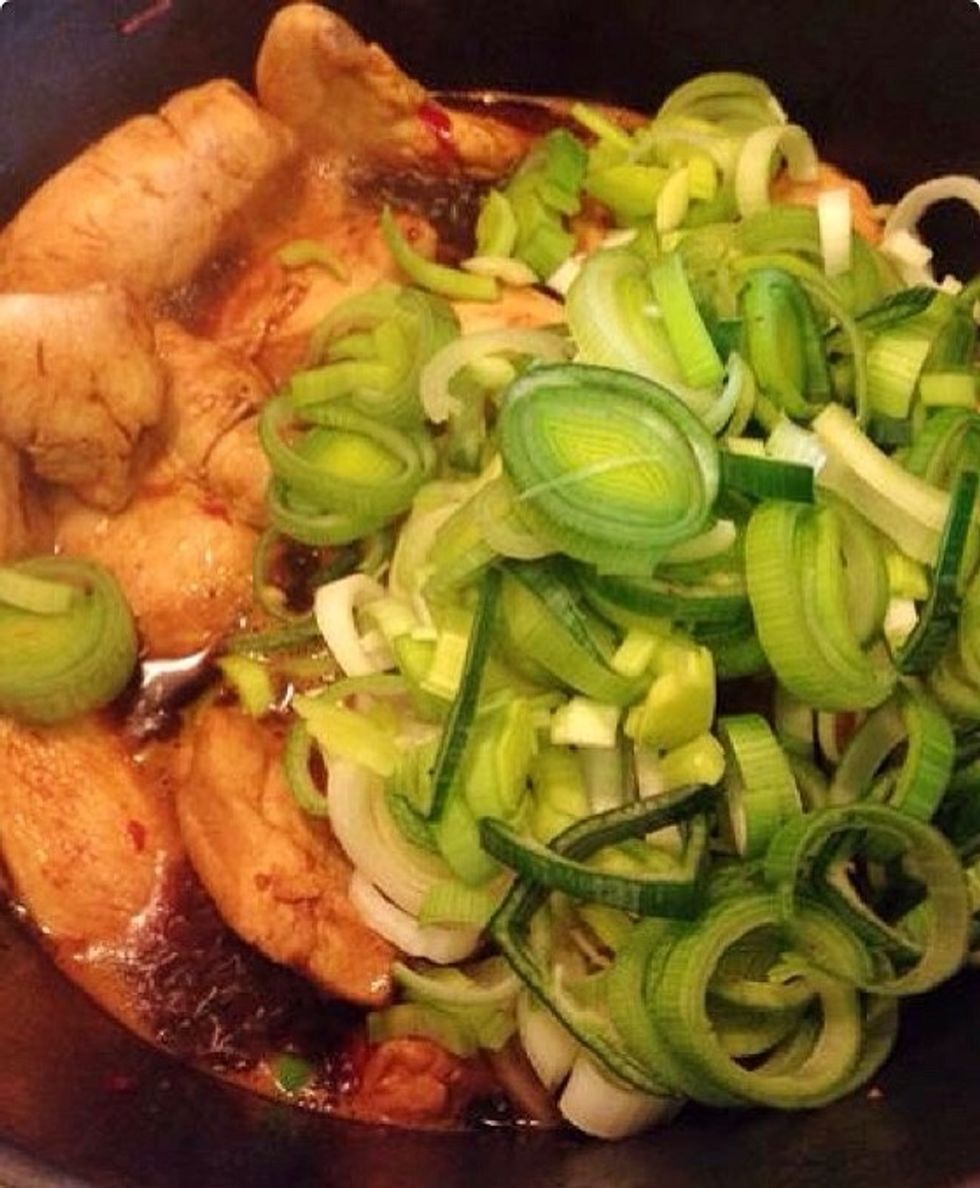 Add the chopped leek..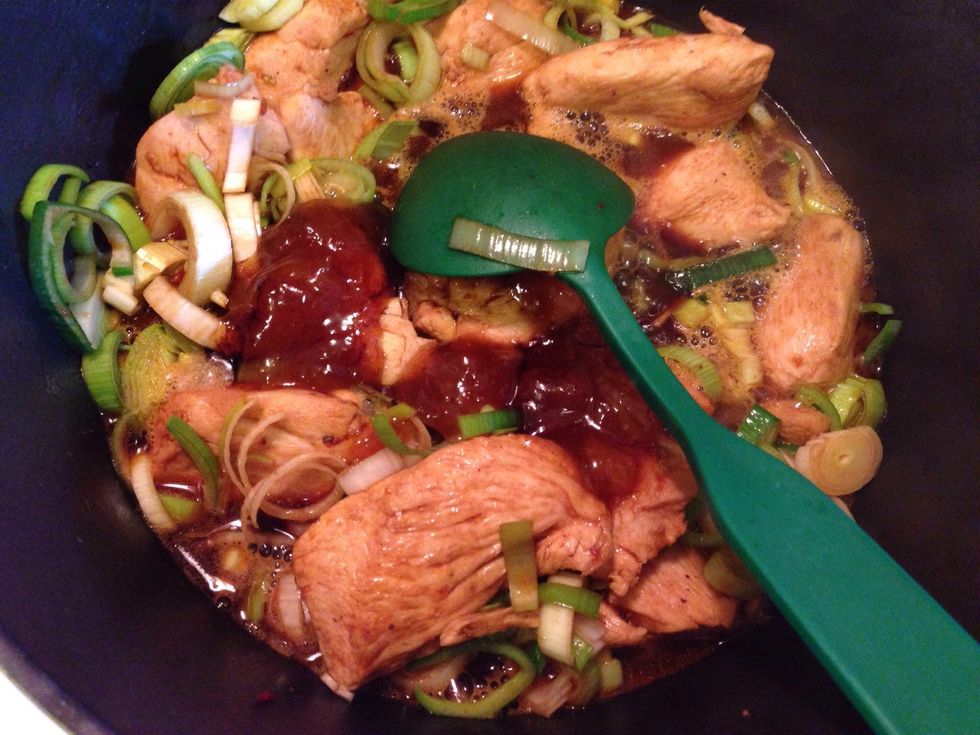 ..as well as the mango chutney.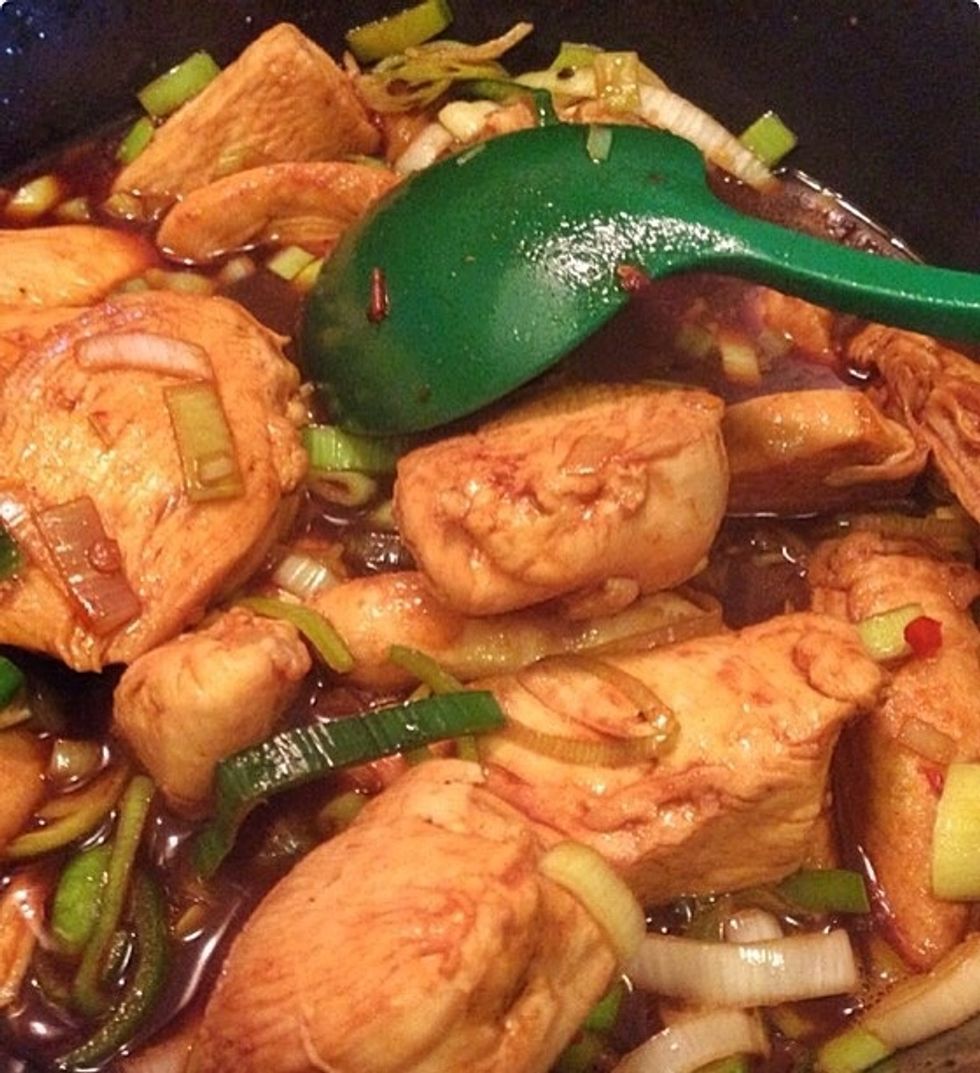 Stir..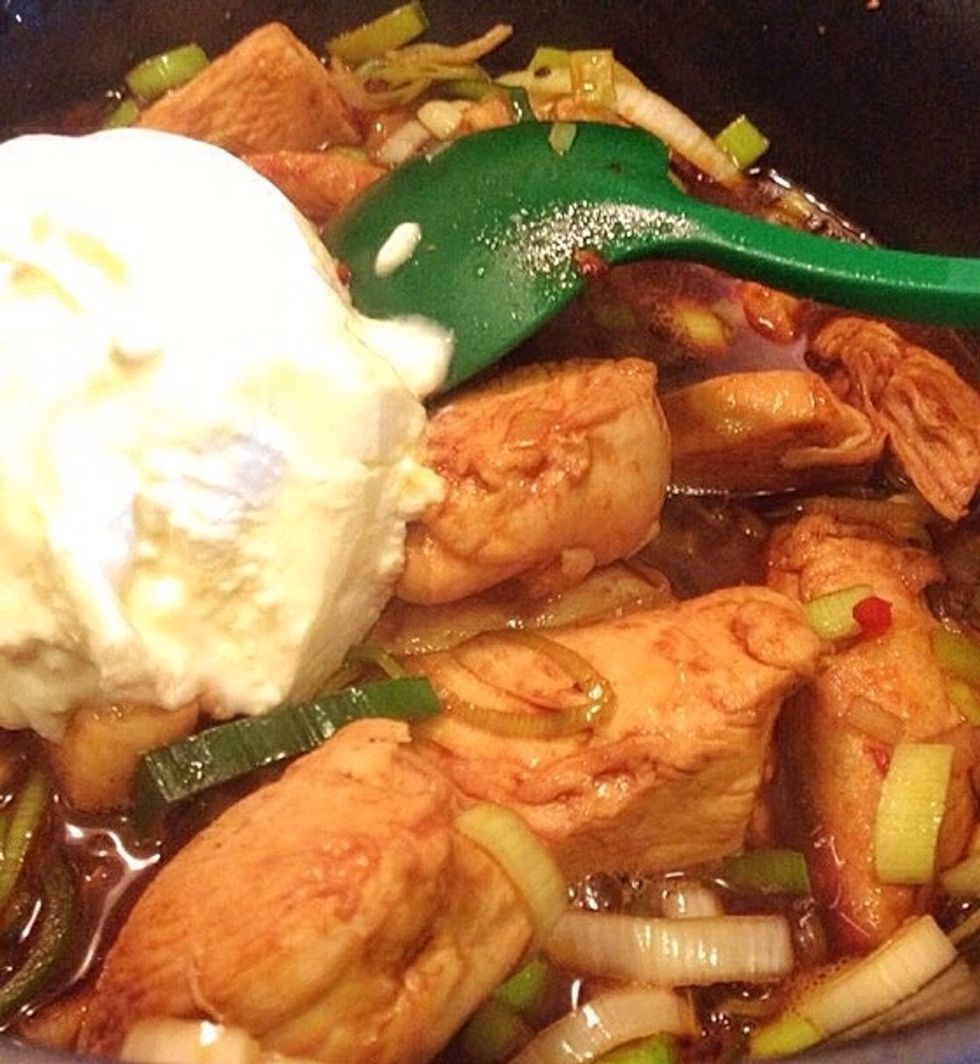 ..and add the creme fraiche.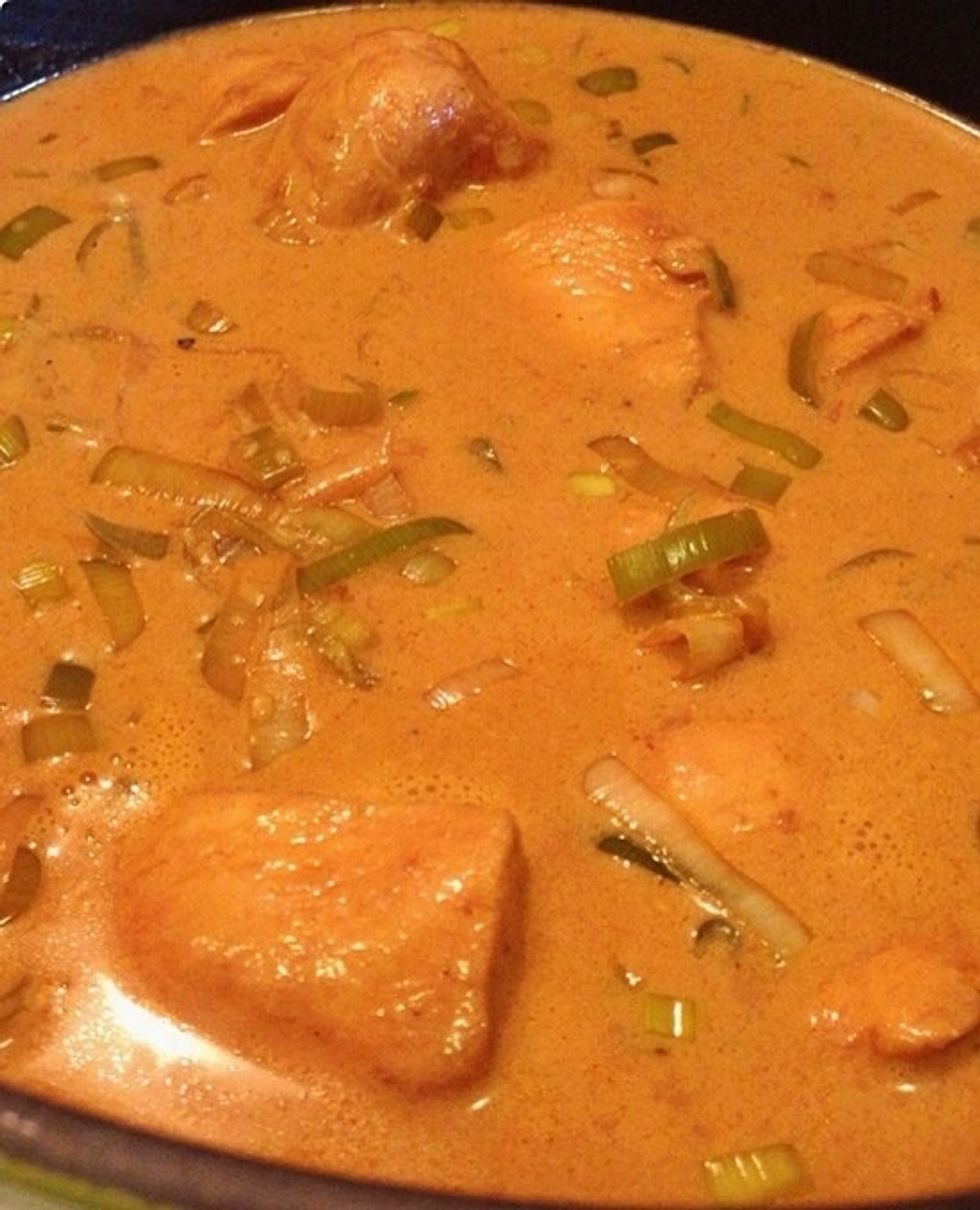 Stir again. Heat it up and then you're almost done, just a last detail is added..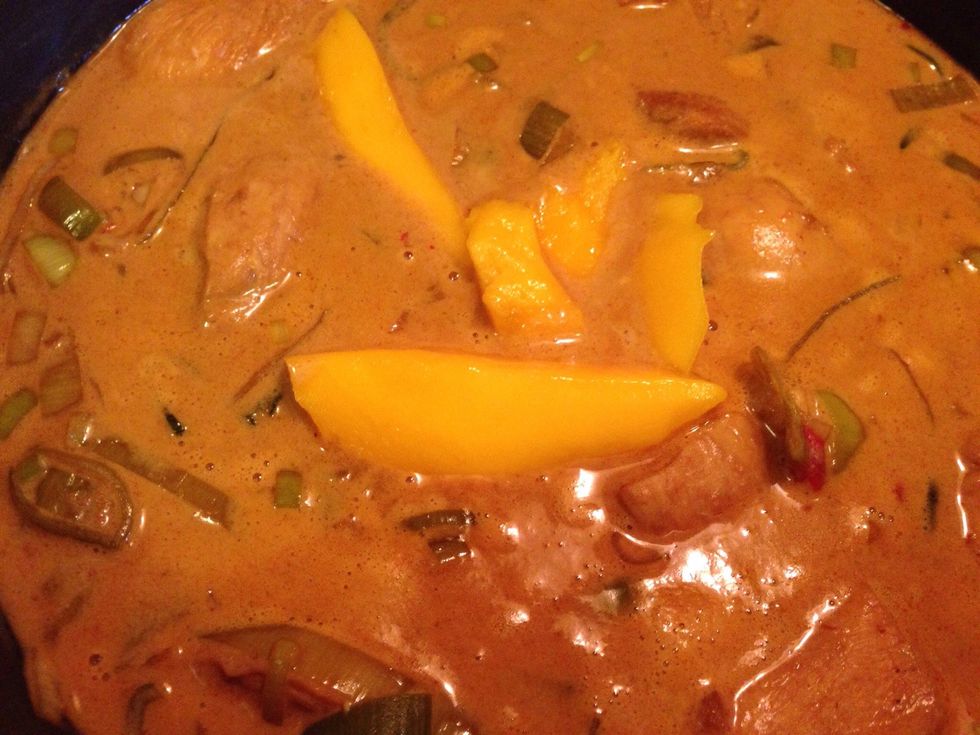 ..and that's the fresh mango. How I love this fruit! Once you add the mango don't let it boil or the fruit will dissolve.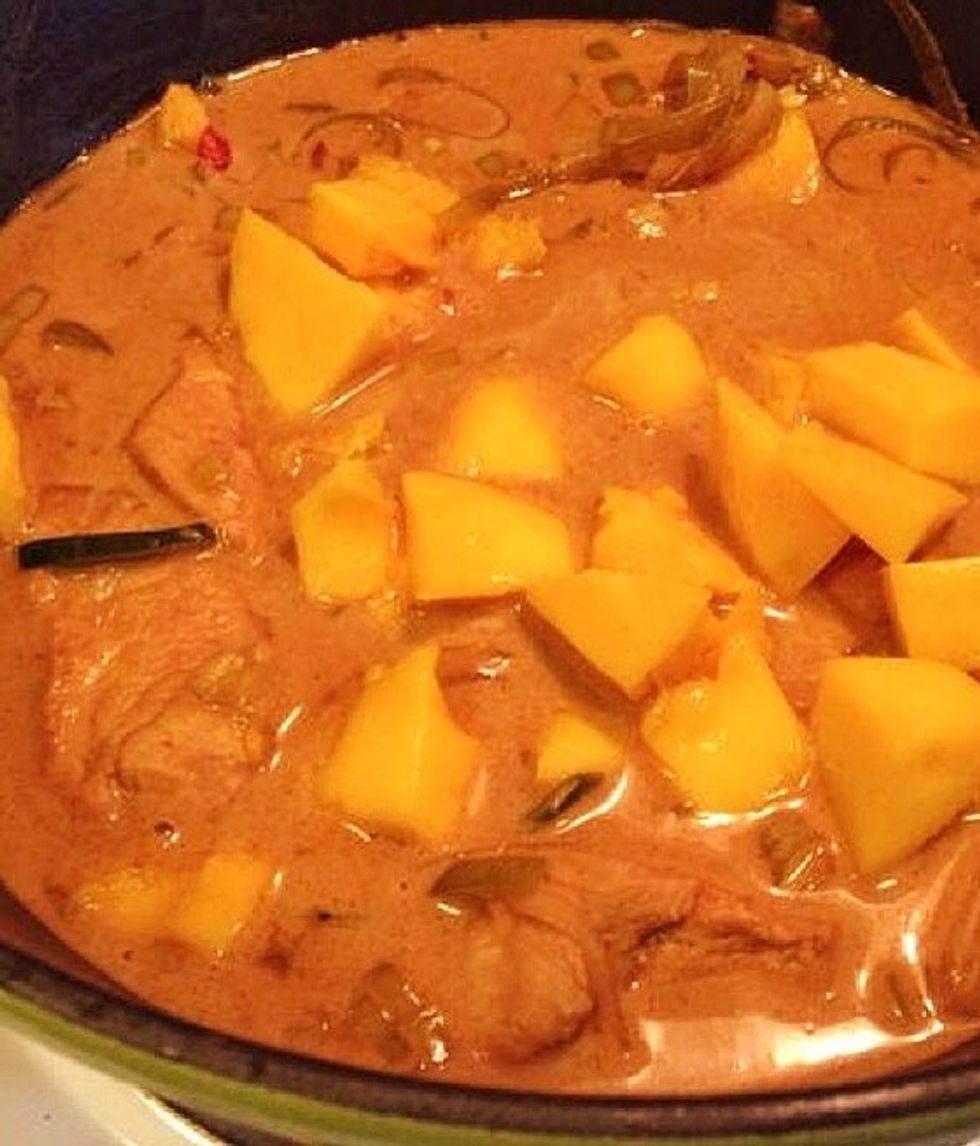 Here we have the final result. Best served with rice.
700.0g Chicken fillets
1.0 Leek
1.0 Chili fruit or
2.0tsp Sambal oelek
200.0ml Water
1/2Tbsp Chicken broth
1.0Tbsp Chinese soy
3.0Tbsp Mango chutney
300.0ml Creme fraiche
1.0 Fresh mango or
150.0g Frozen mango
Karin Siöö
Lives in Sweden. Gets inspiration from trips, blogs & international students I meet at work.