Panna cotta can be made with almond, rice, coconut or regular milk. If you want to make the dessert vegan, use agar agar rather than gelatine, and it's naturally gluten-free. Easy and fast.
62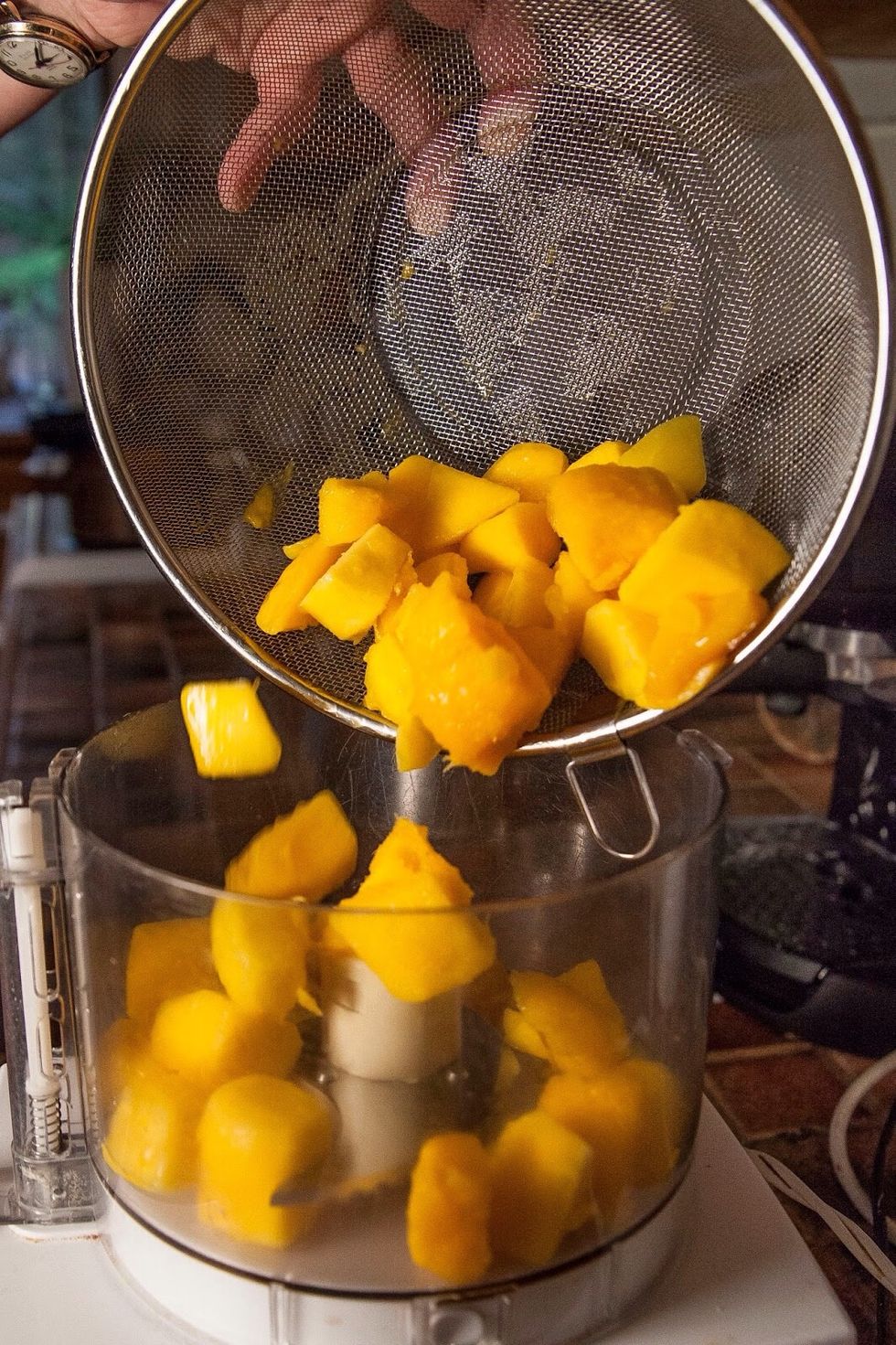 Put mango chunks into a food prossesor or blender and puree
Set aside 1/2 cup of the puree for a coulis sauce. Put another 1 and 1/2 cup aside for the panna cotta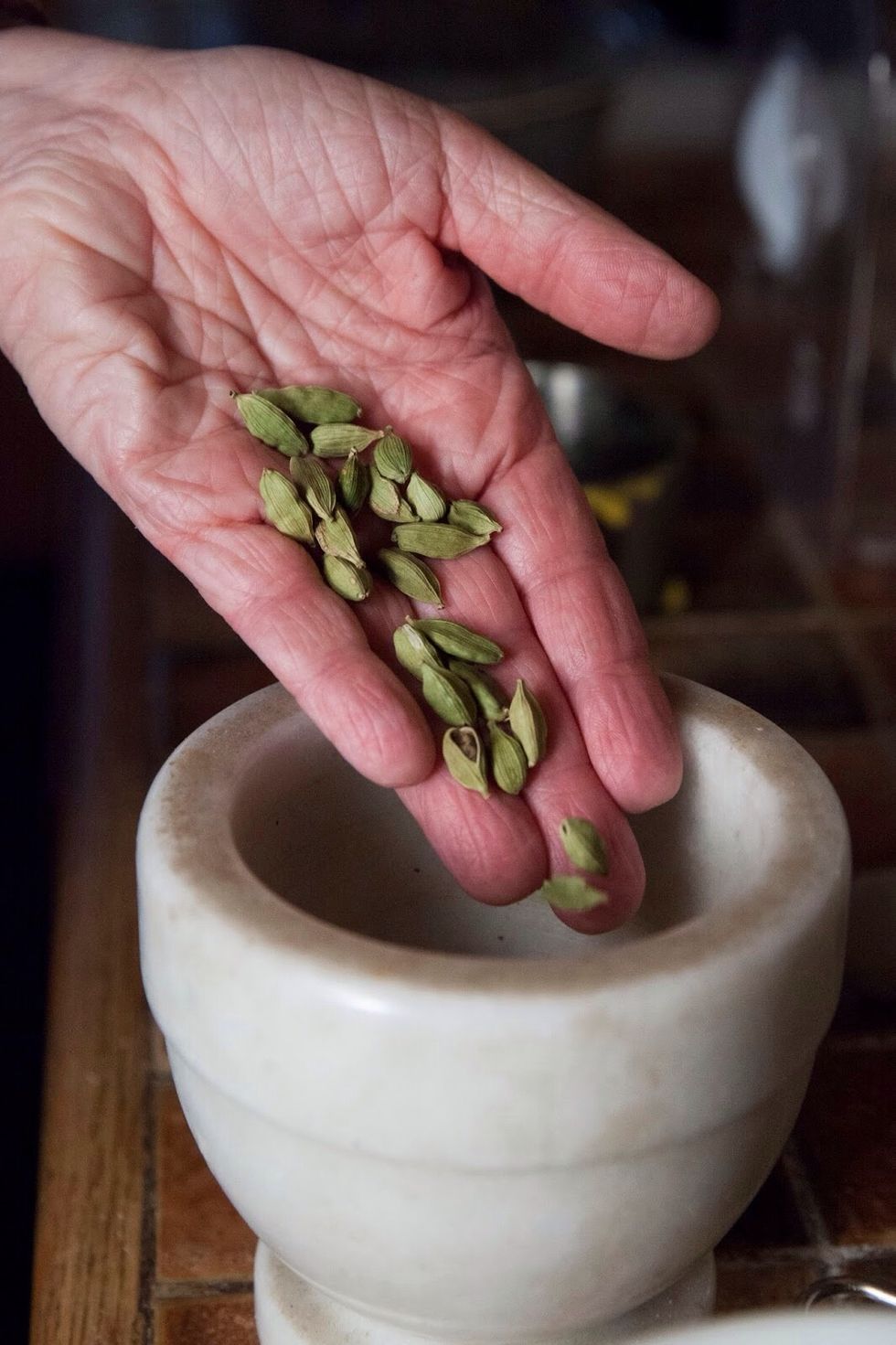 Put the cardamom pods into a mortar and pestle and crack them. Remove the pods and crush the seeds. Set them aside.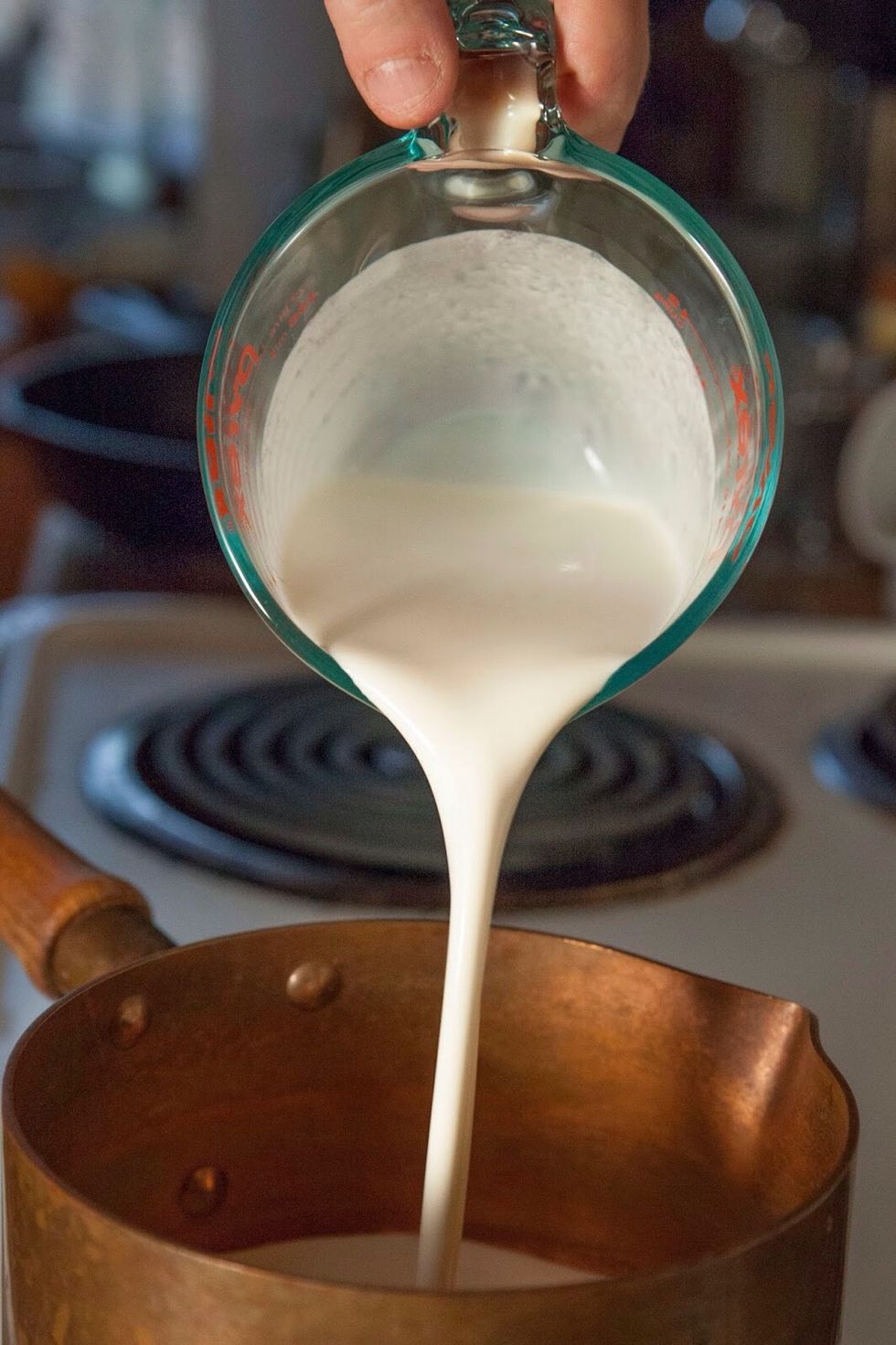 Pour 1 and 1/2 cup of whatever milk you are using into a pot, along with the ground cardamom seeds and whatever sugar you want. With sweet fruit you need less or no sugar. It's up to you.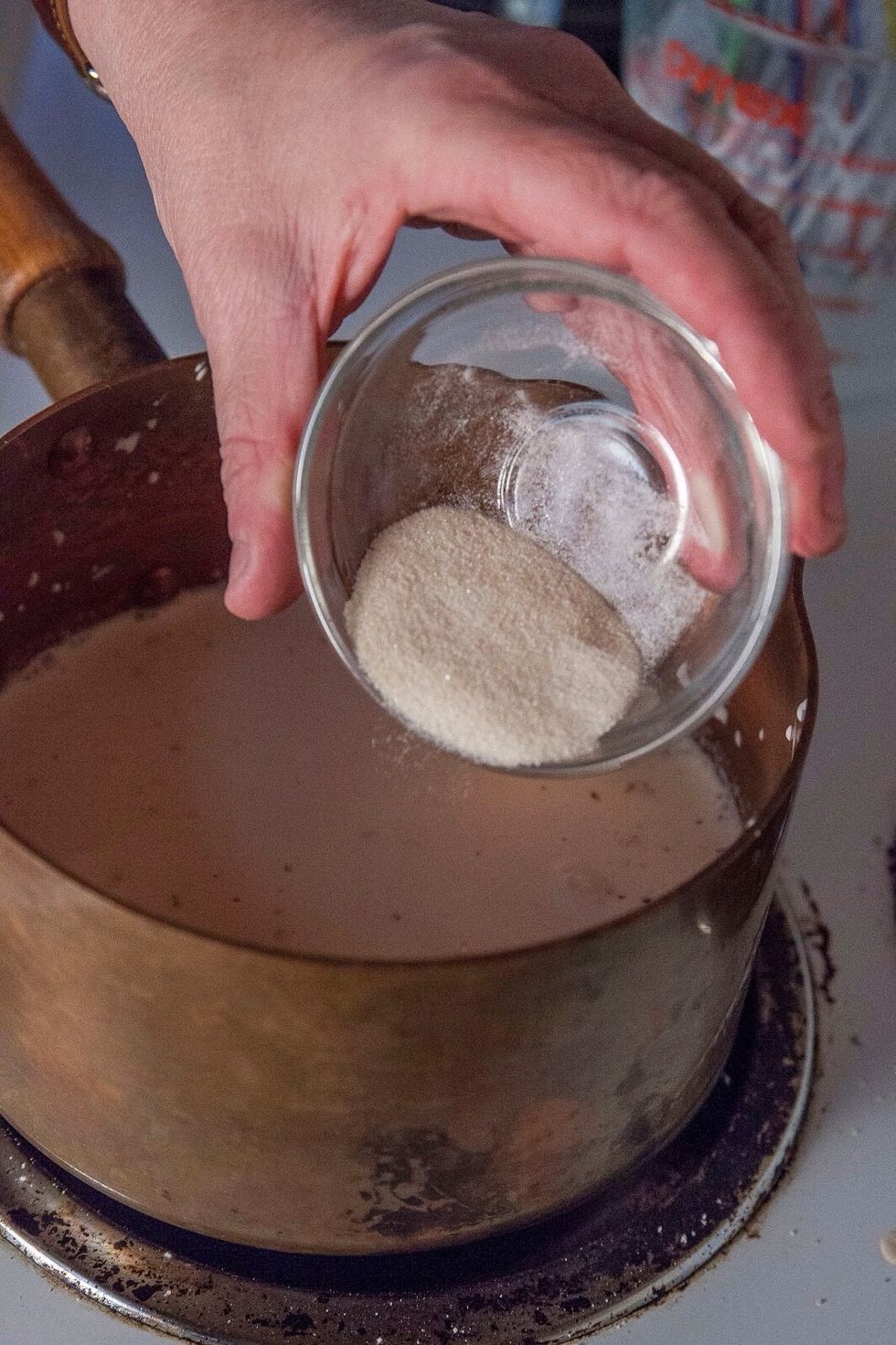 Scatter the gelatine or agar agar on top of the milk or cream. Let the gelatine sit there for about 2 minutes for it to "bloom"
When the gelatine "blooms" it will get wrinkly and puffy on top if the liquid. Then, it's ready to go.
Whisk the gelatine into the milk and mix it well so that it's thoroughly blended. Warm the milk gelatine mixture.DO NOT BOIL!!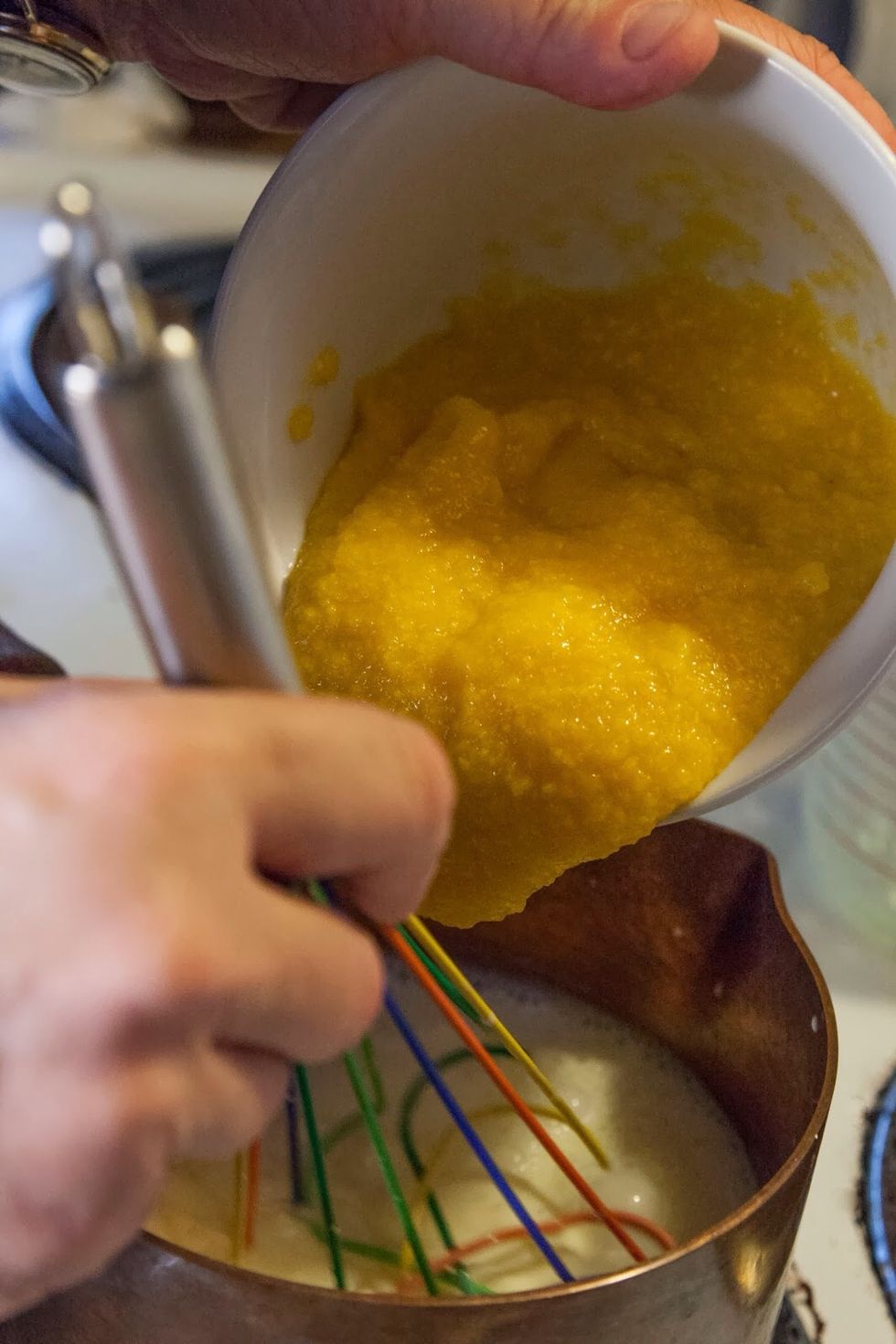 When the milk gelatine mixture has warmed, add in the cup and 1/2 of mango puree. Make sure everything is blended together.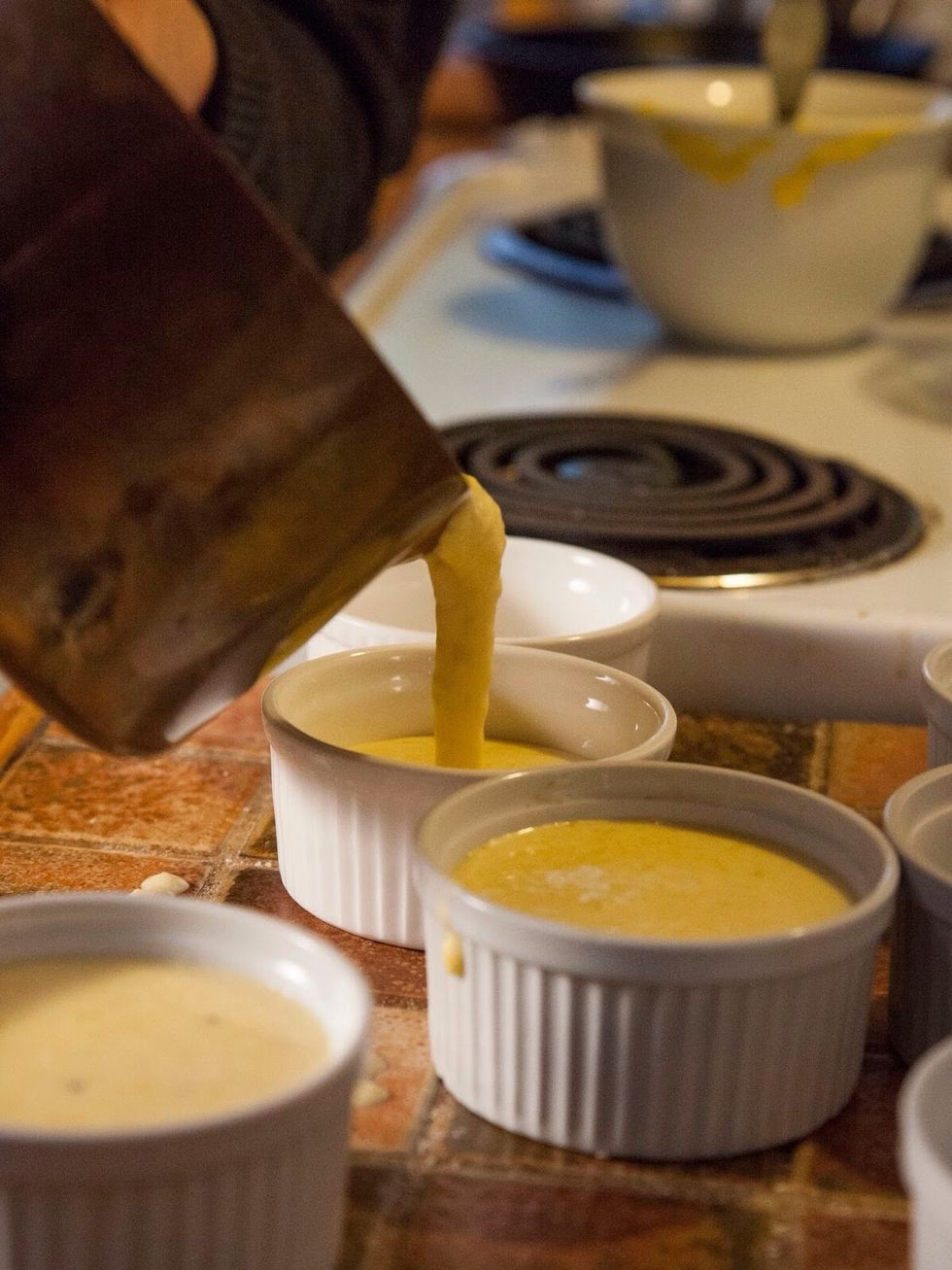 Pour the panna cotta into individual little ramekins, and pop them into the frudge to set. This usually takes a couple of hours
Thoroughly puree your extra half cup of mango so that it's very very smooth and set it aside in the fridge to chill. This is the coulis sauce.
You can serve these right out of the ramekins or unmold them easily by running a sharp knife around the rim, then dipping the bottom of the ramekin briefly into a bowl of hot water.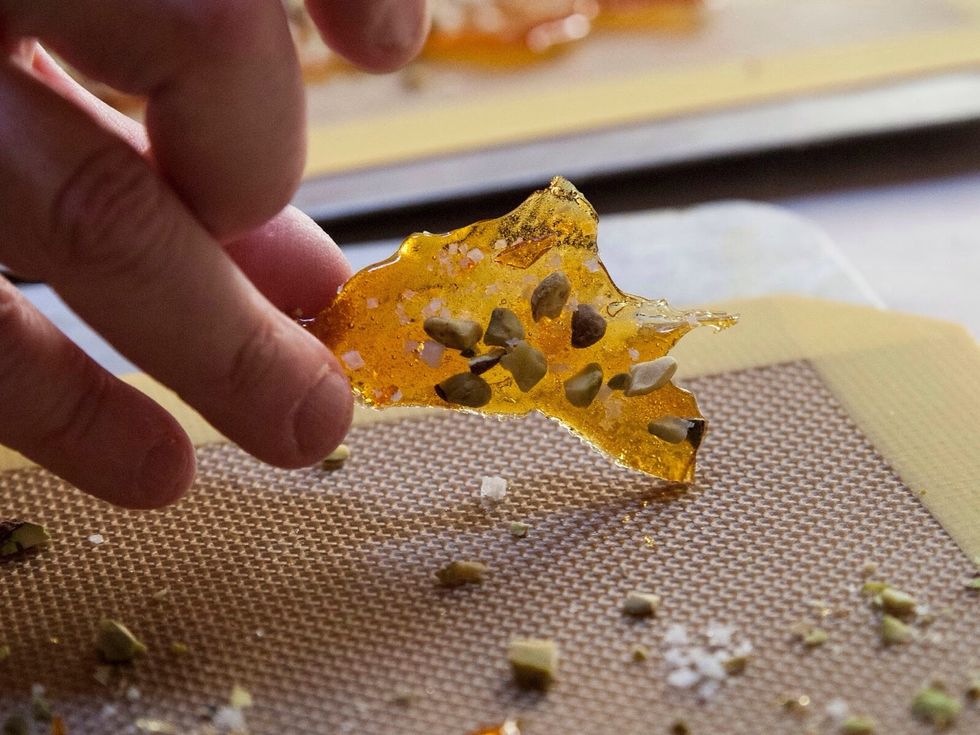 Unmold the panna cottas onto dessert plates. Decorate them with a bit of the mango coulis sauce , top with a shard of Salted Pistachio Brittle, (recipe coming up soon.)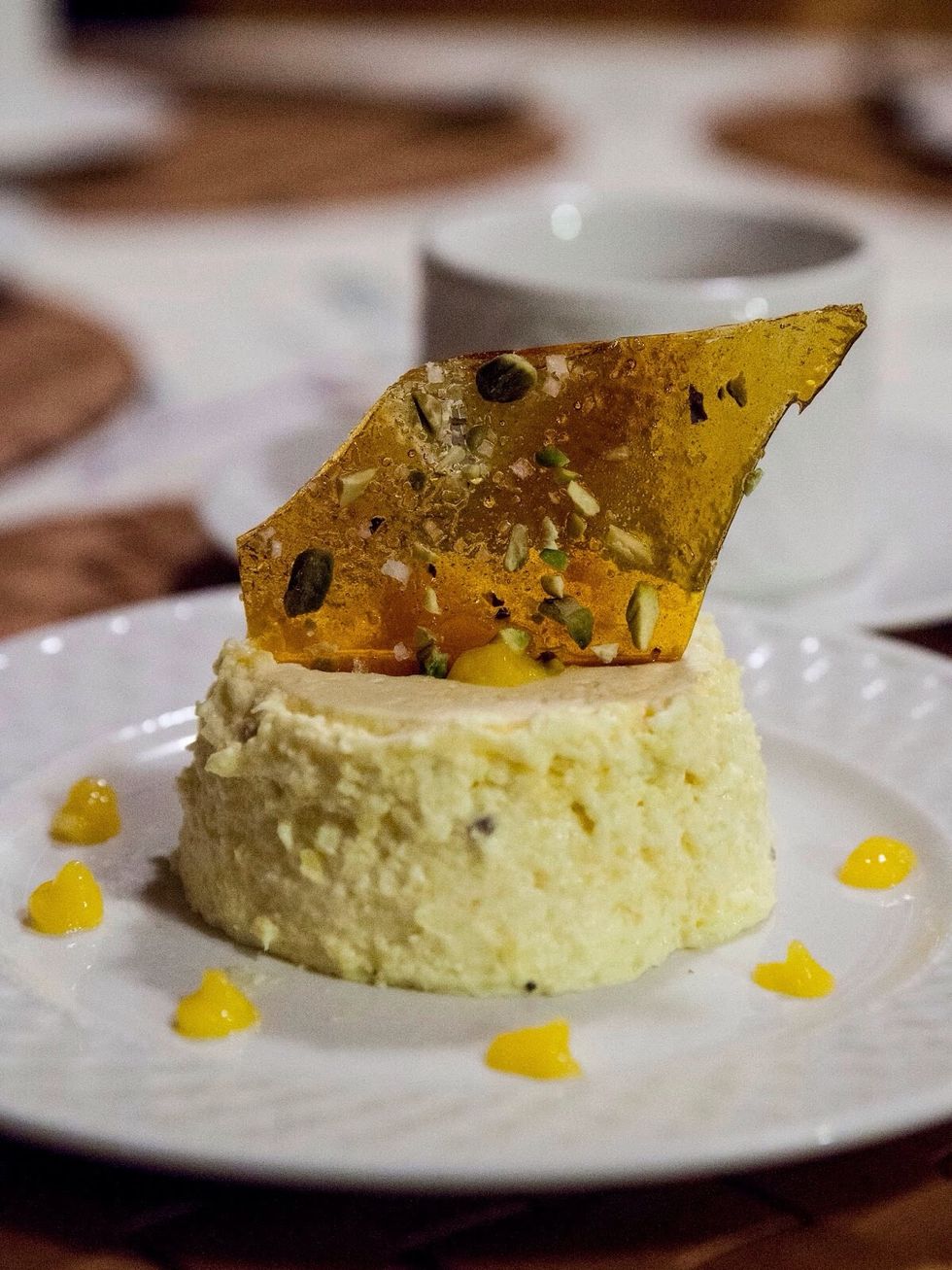 Serve them up. Enjoy!
1/2c Whipping cream,rice,almond,or coconut milk
1/2c Mango puree
Sugar to taste
15.0 Green cardamom pods
1/4tsp Gelatine or equivalent agar agar for vegan
1/2c Mango puree for coulis
Kathy Gori
Screenwriter, long time Indian cook, lover of Indian foods, Saturday morning Cartoon voice. For more recipes visit my website www.thecolorsofindiancooking.com