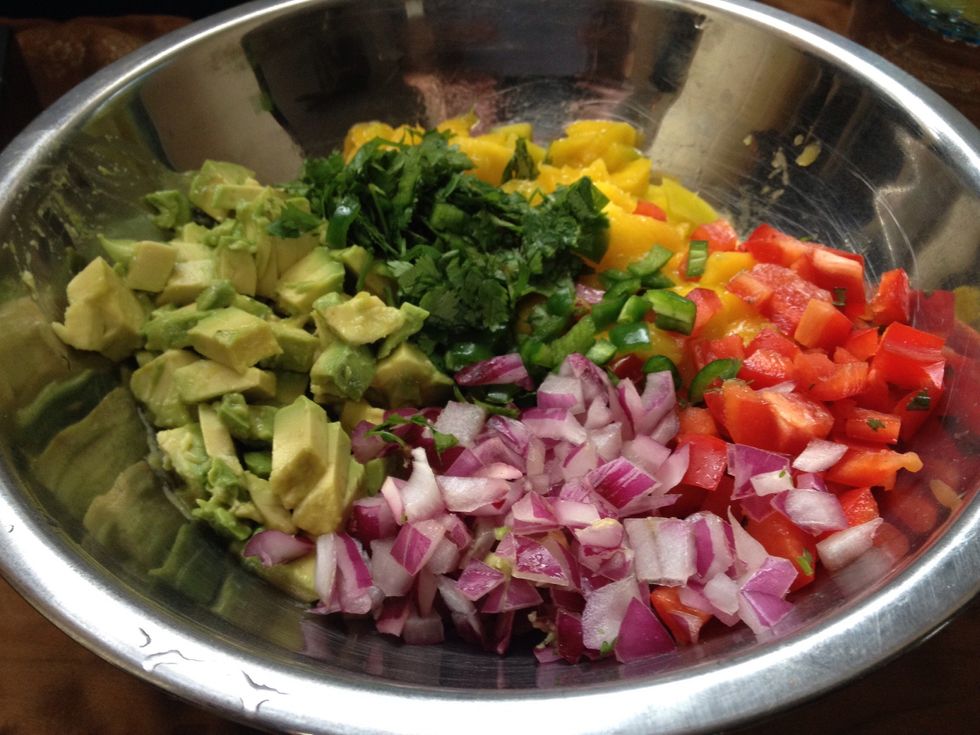 Prepare all chopped ingredients and add to one bowl. Sprinkle with salt and chipotle Add lime juice, mix well and refrigerate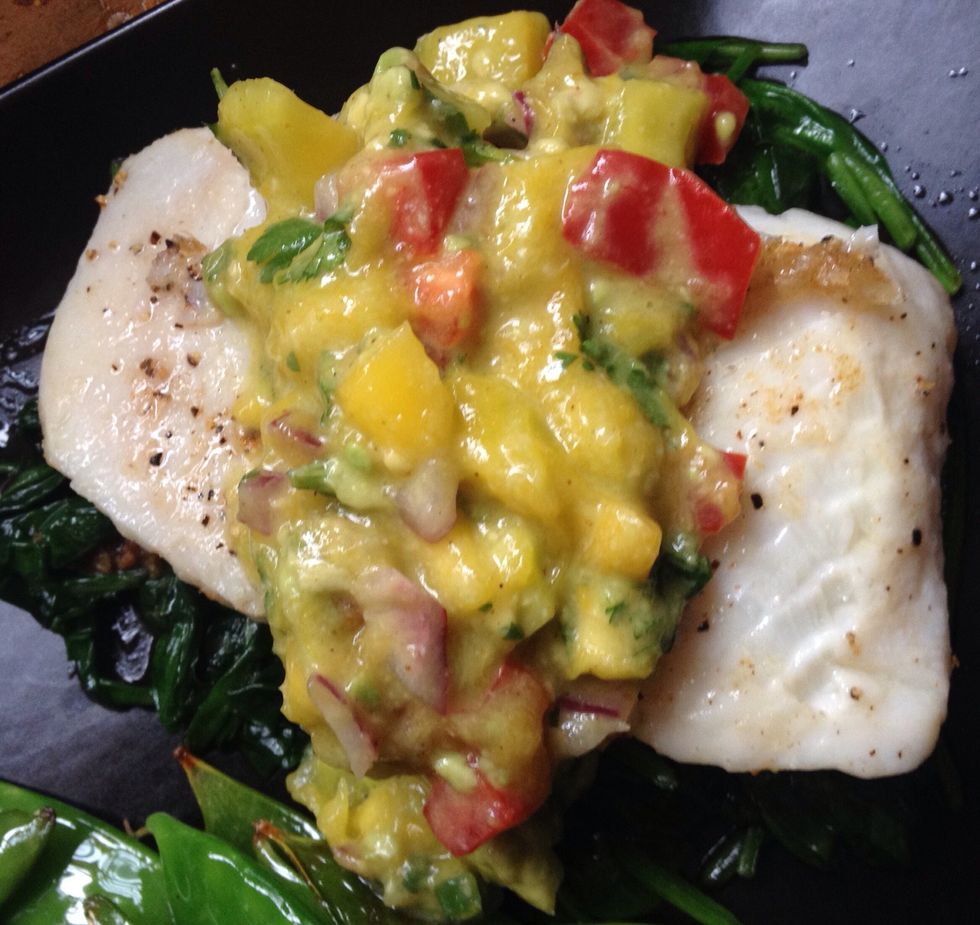 I serve this over fish.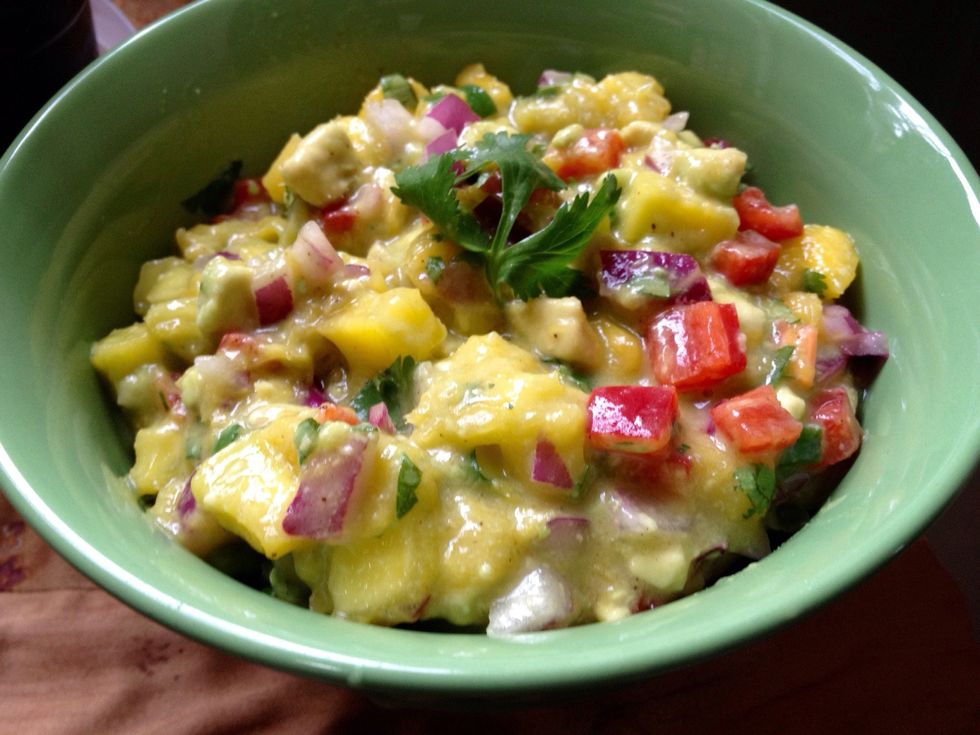 But you can also serve as a dip for tortilla chips or cucumber rounds. For more tips on eating clean and healthy, follow me on Facebook: www.facebook.com/MorphWithMichelle
2 mangos, peeled, seeded and diced
2 avocados, peeled, seeded and diced
1/4 red bell pepper, seeded and chopped
1/4 red onion chopped
2 T cilantro chopped
1 serrano chile seeded and chopped
Juice of 6 limes
2 grinds of pink salt
Pinch of ground chipotle
Michelle Royale Vidal - Heromom
Certified Health and Nutrition Coach. Survivor of chronic illness. Learning to use food as medicine. Paying it forward by teaching others the same.