How to make mami's tostones
I took a break today and followed Mami around her kitchen as she prepared tostones for our dinner. Her tostones never need ketchup and always leave me wanting "uno más". Buen provecho.
16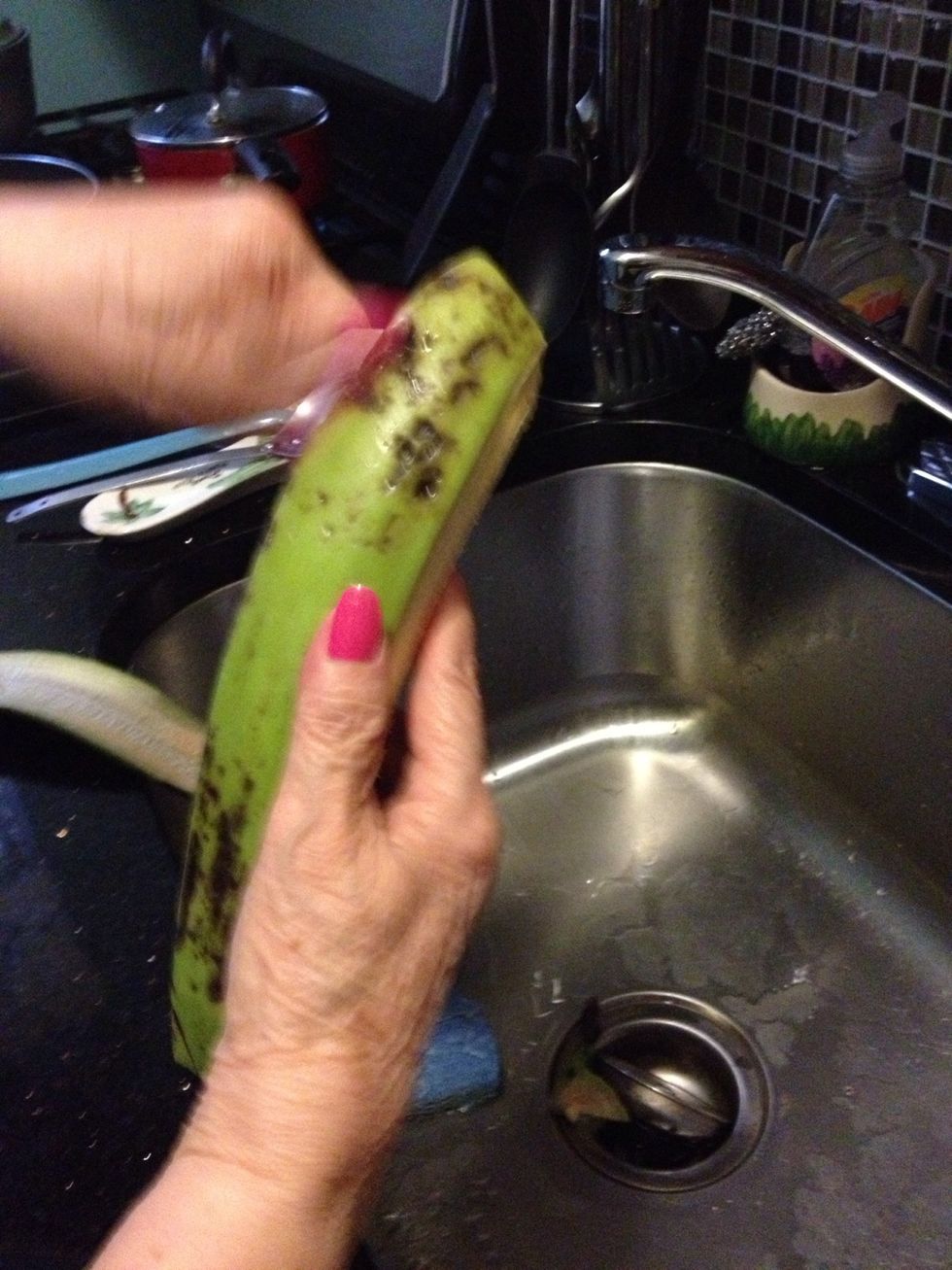 Find nice green plantains (AKA plátanos). They should not have spots. Run hot tap water on the plátanos to soften the peel. I usually score the plátanos but Mami just cuts with her paring knife!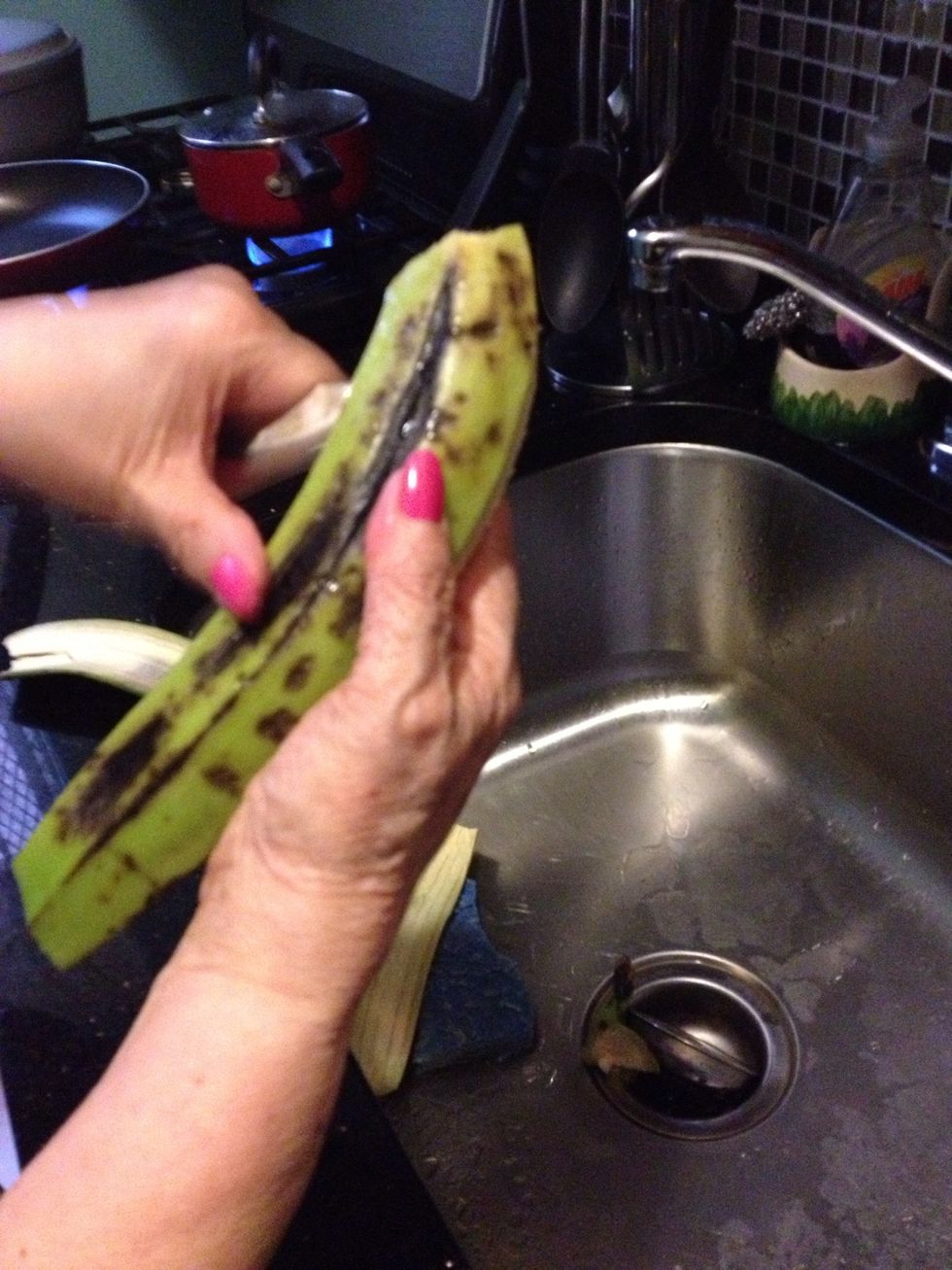 Peel the plátanos.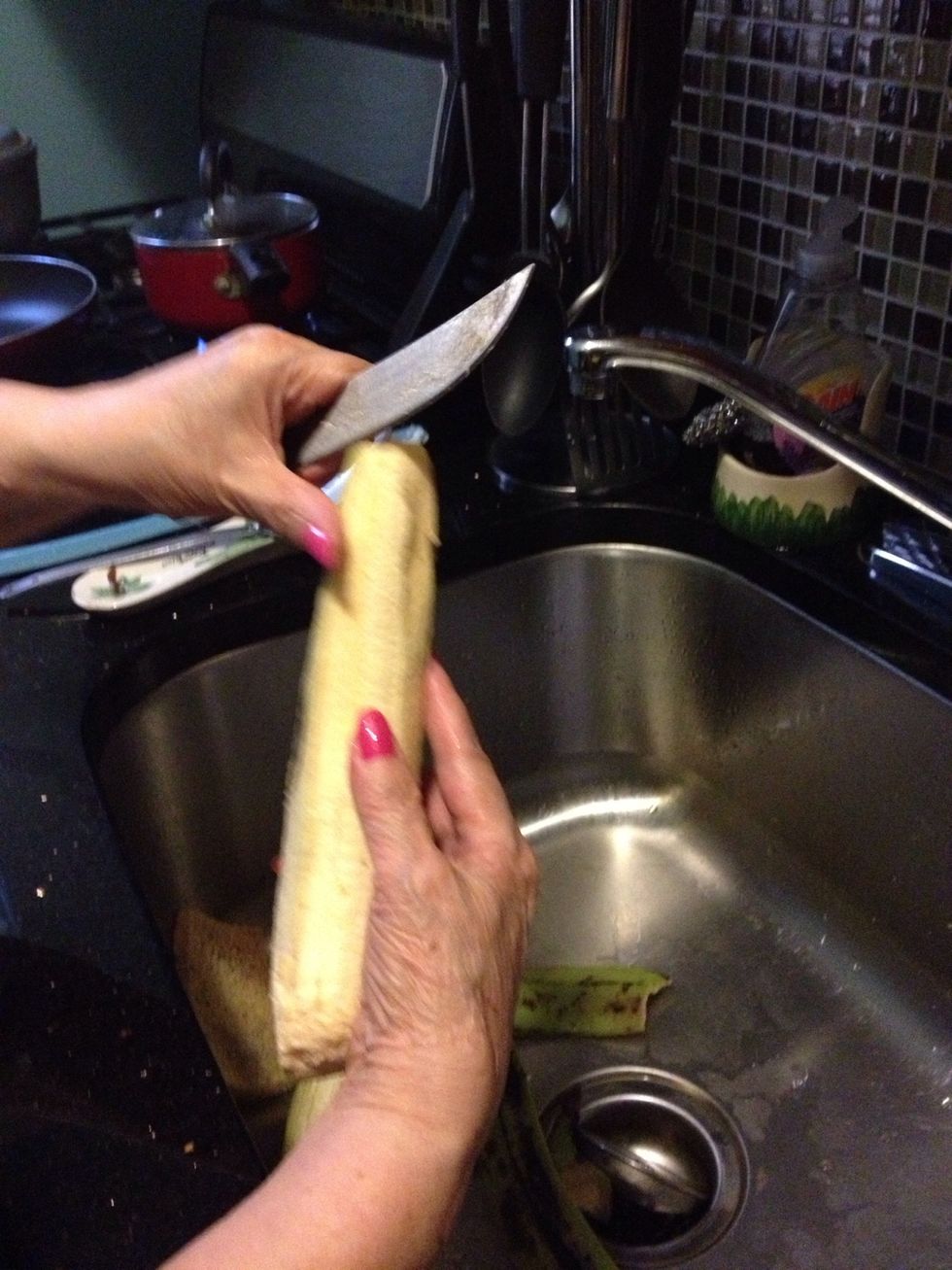 Make sure plátanos are smooth.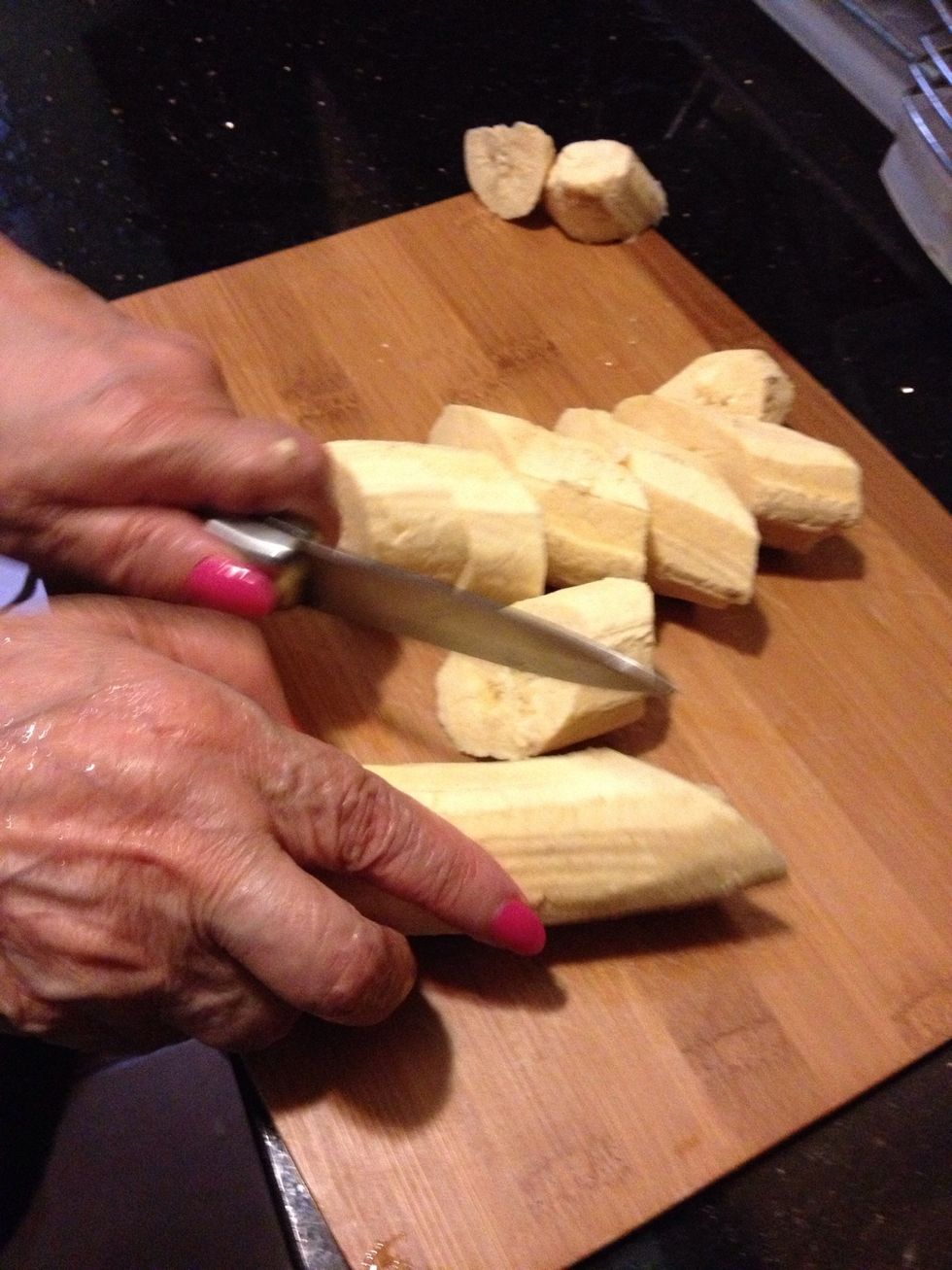 Cut plátanos diagonally into 1 inch chunks.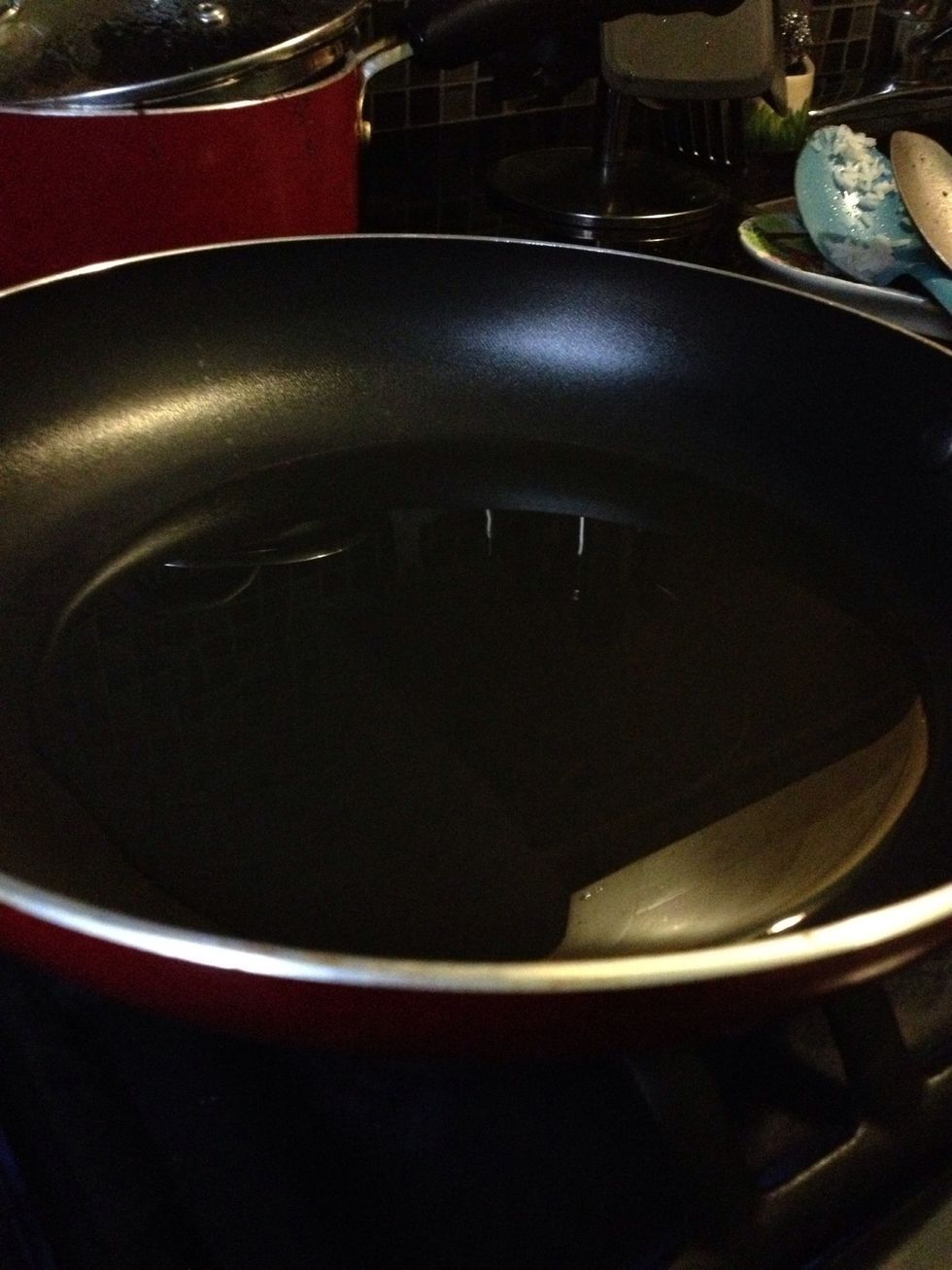 Heat canola oil in frying pan on medium heat.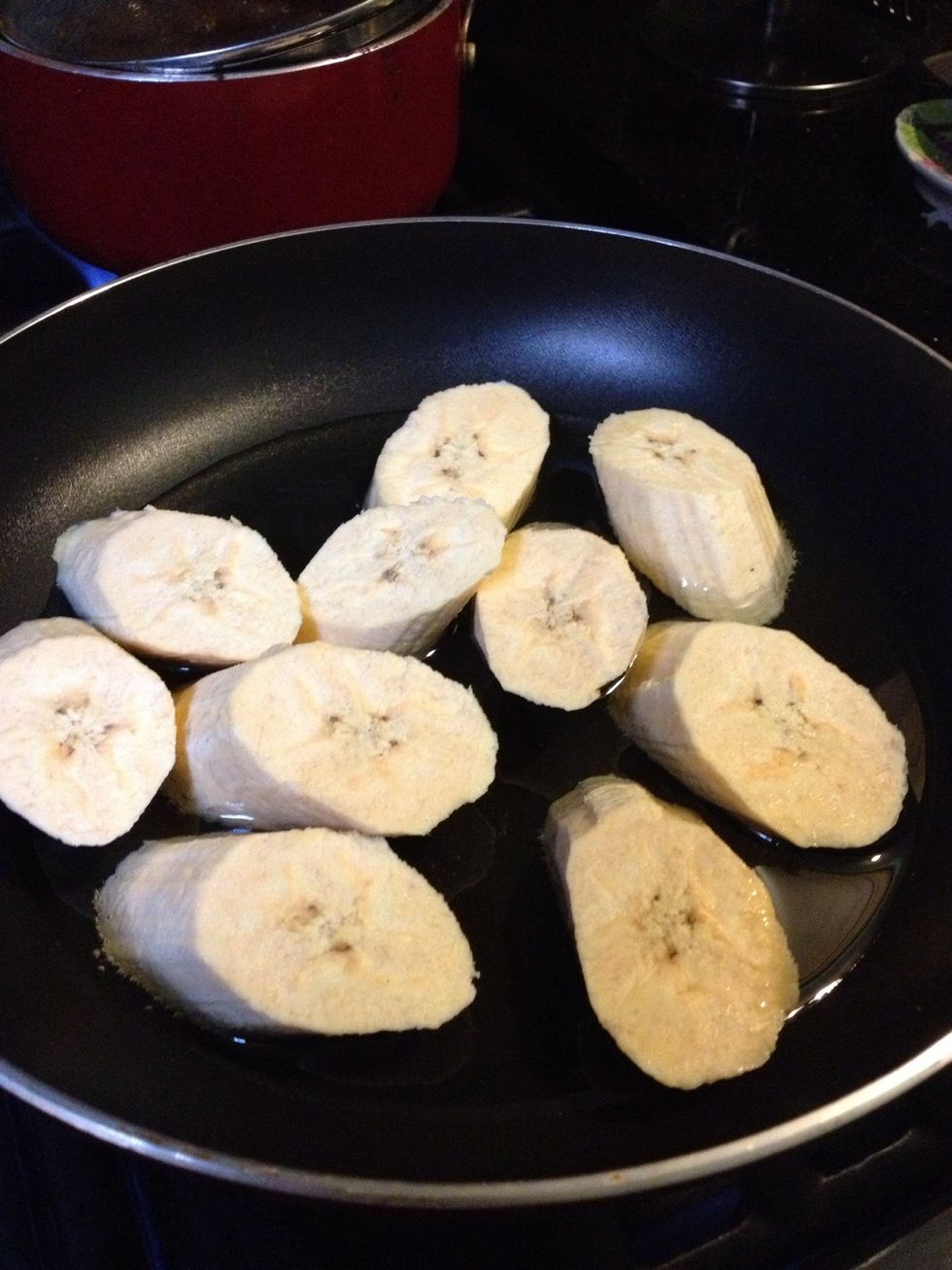 Fry plátano chunks over low-medium heat. High heat will just burn outside and leave plátano undercooked inside so be patient and careful.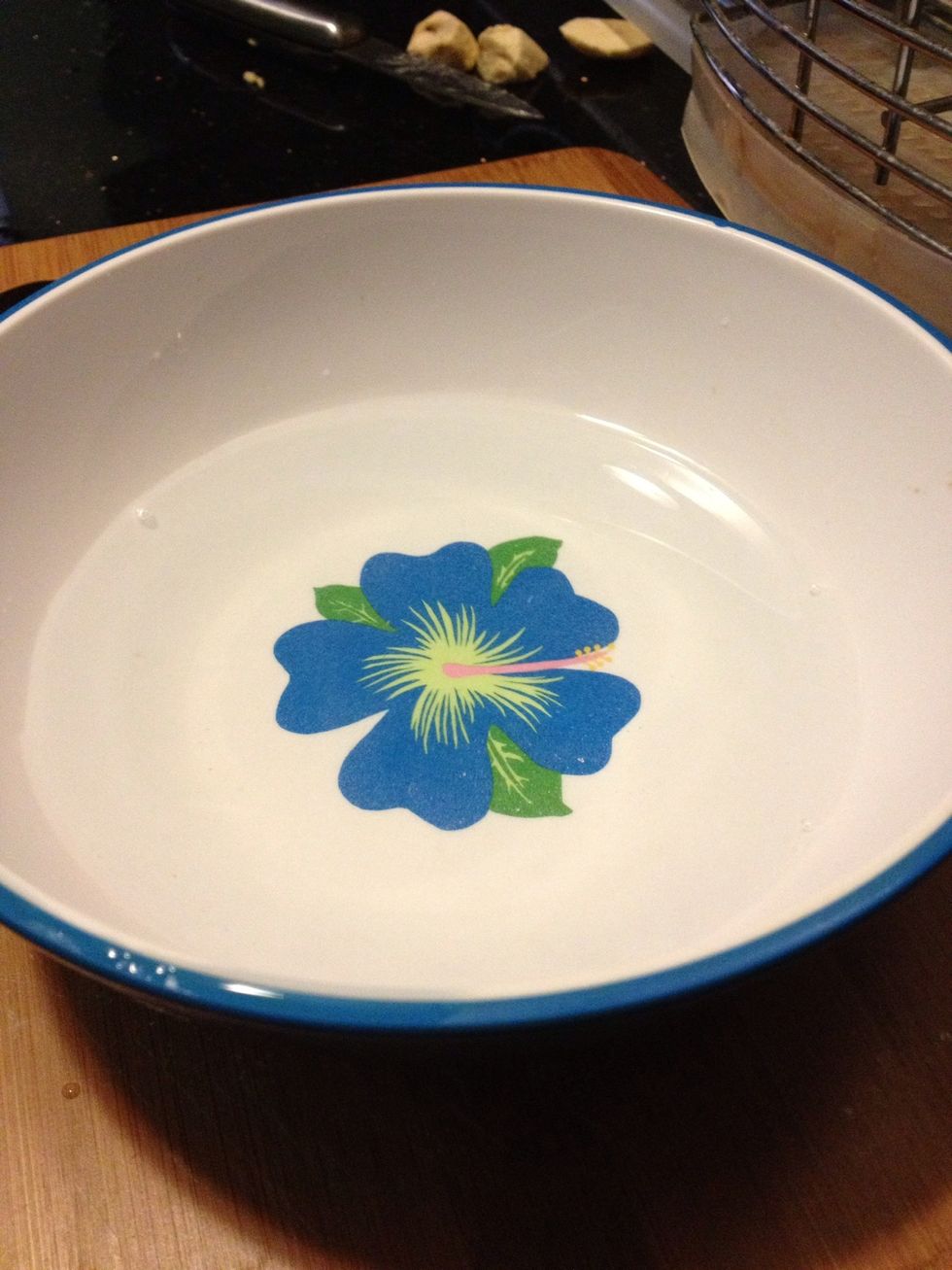 Meanwhile, pour warm water in a small bowl.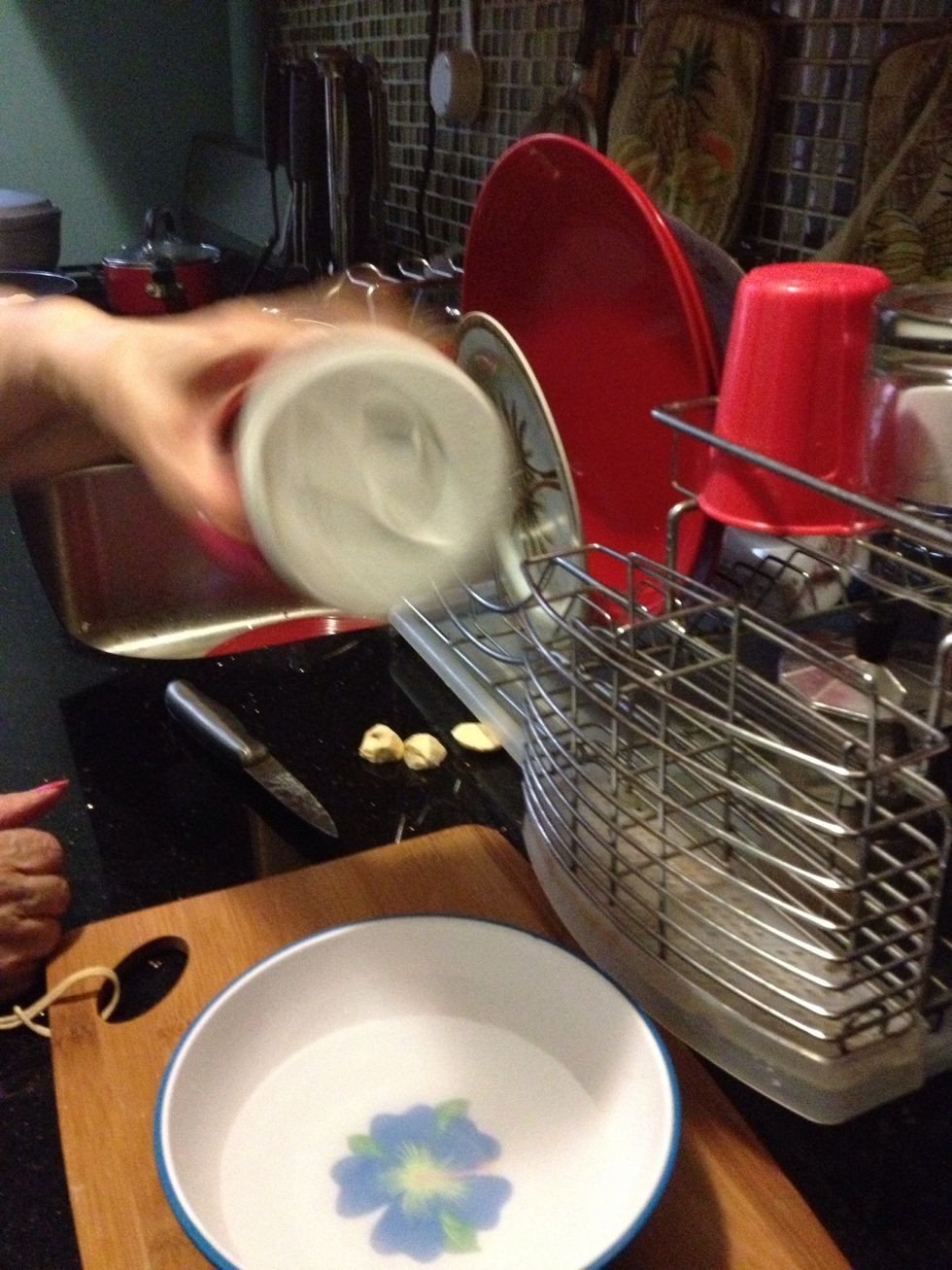 Add salt.
Add garlic powder.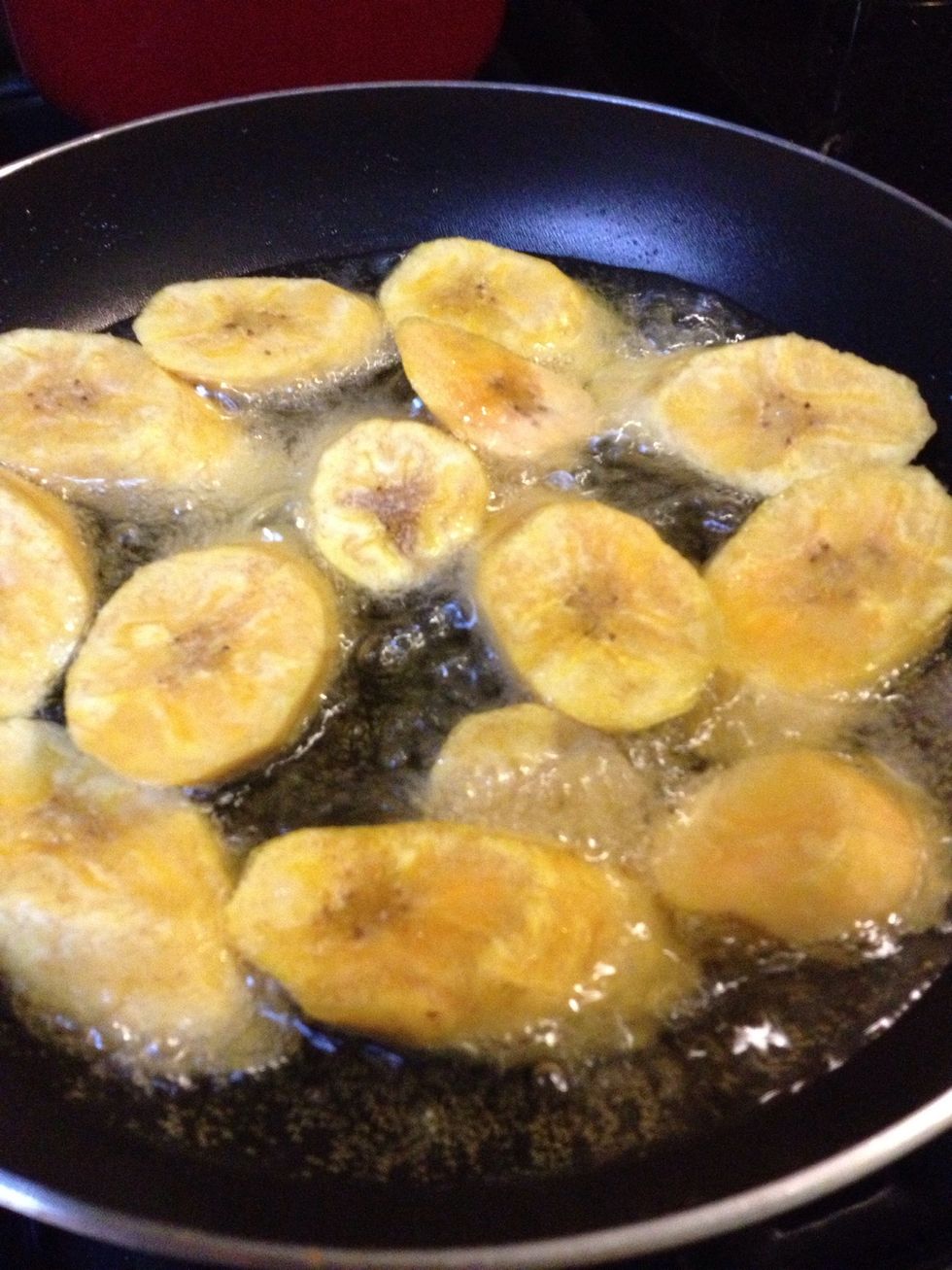 Back to the plátanos. Turn over chunks once during frying until both sides are golden.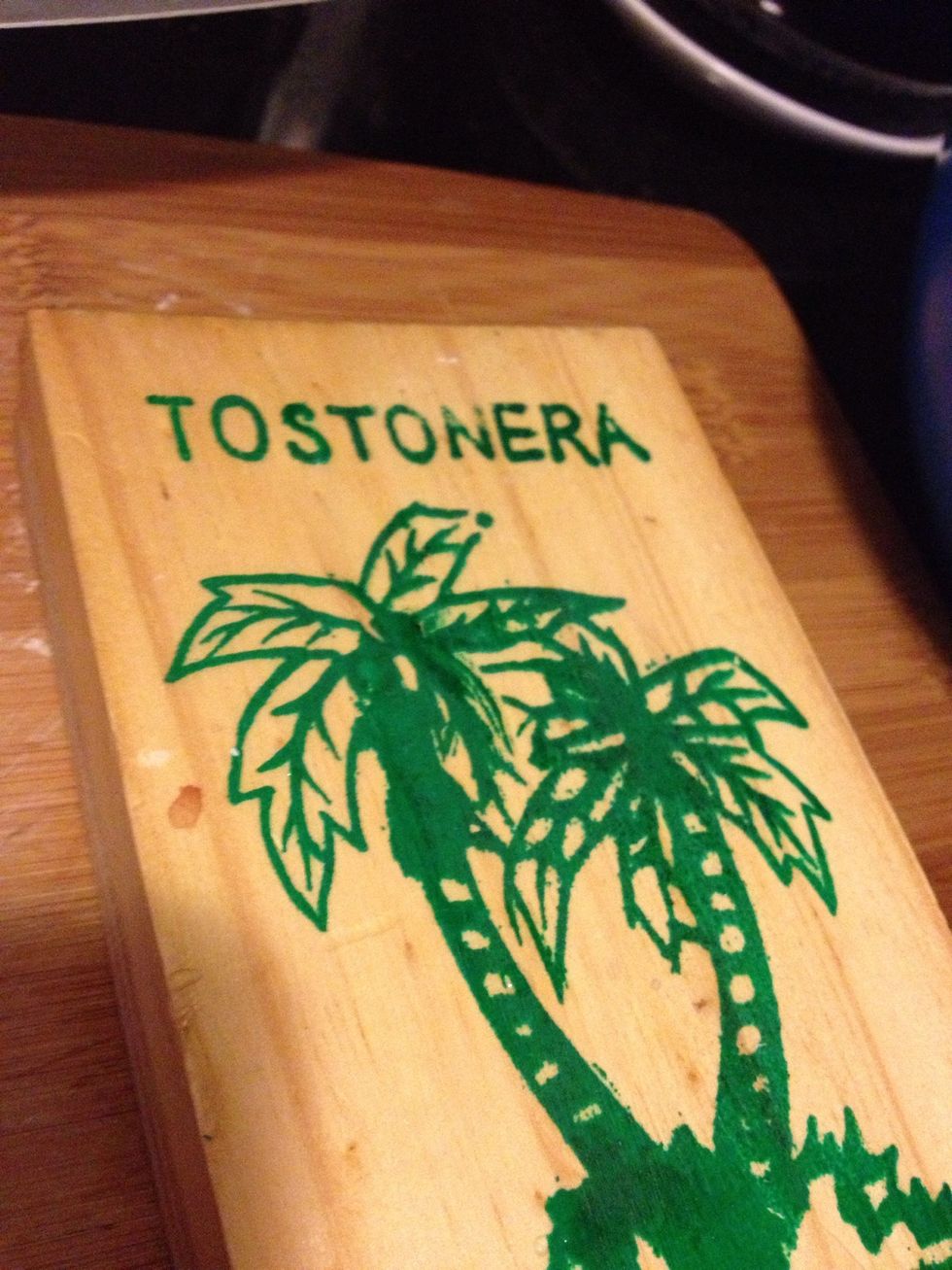 Get your tostonera out! Alternatively, you can use a knife with a wide blade, the flat side of a meat mallet, or the bottom of a can.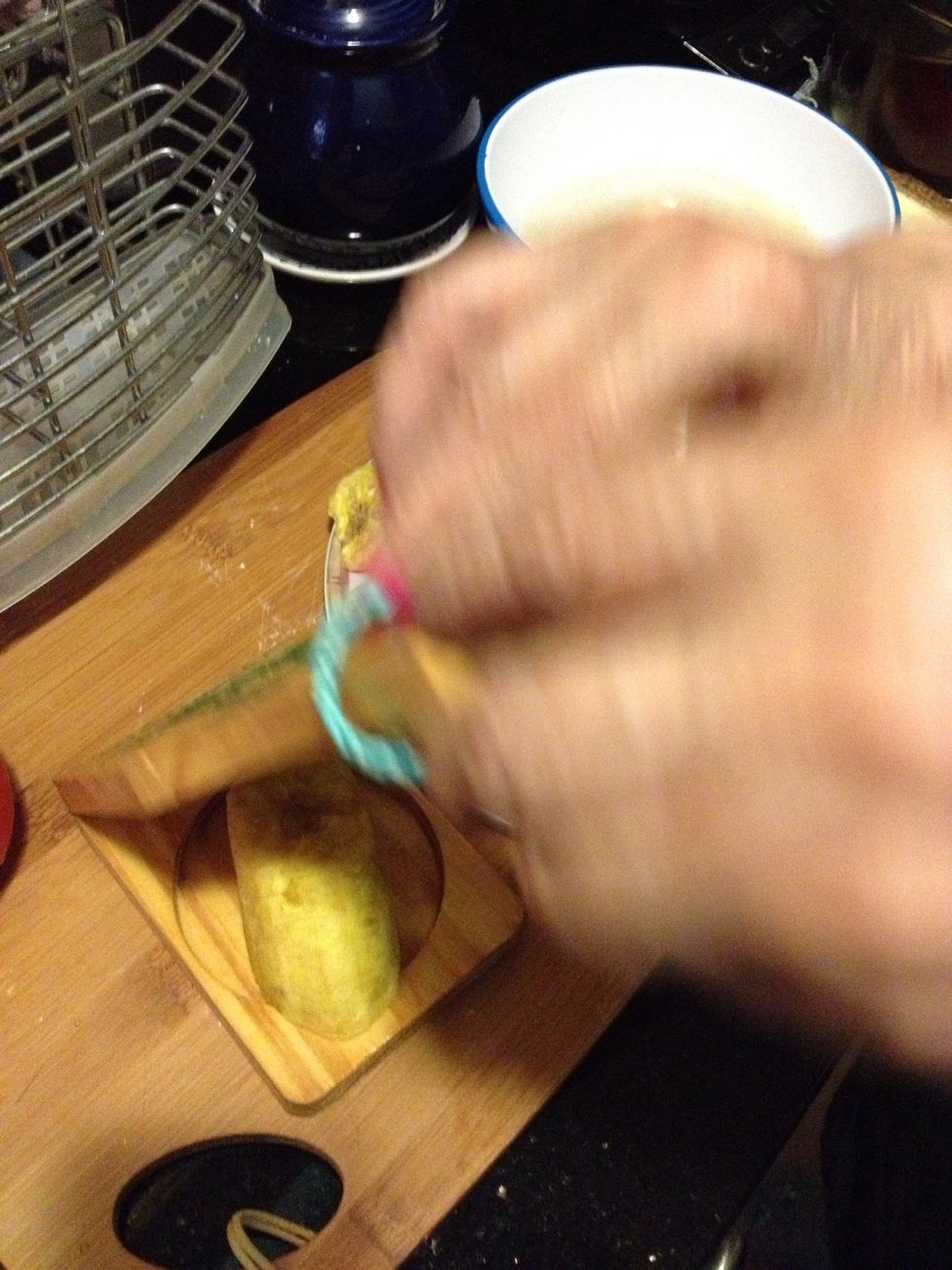 Flatten the fried plátano chunks.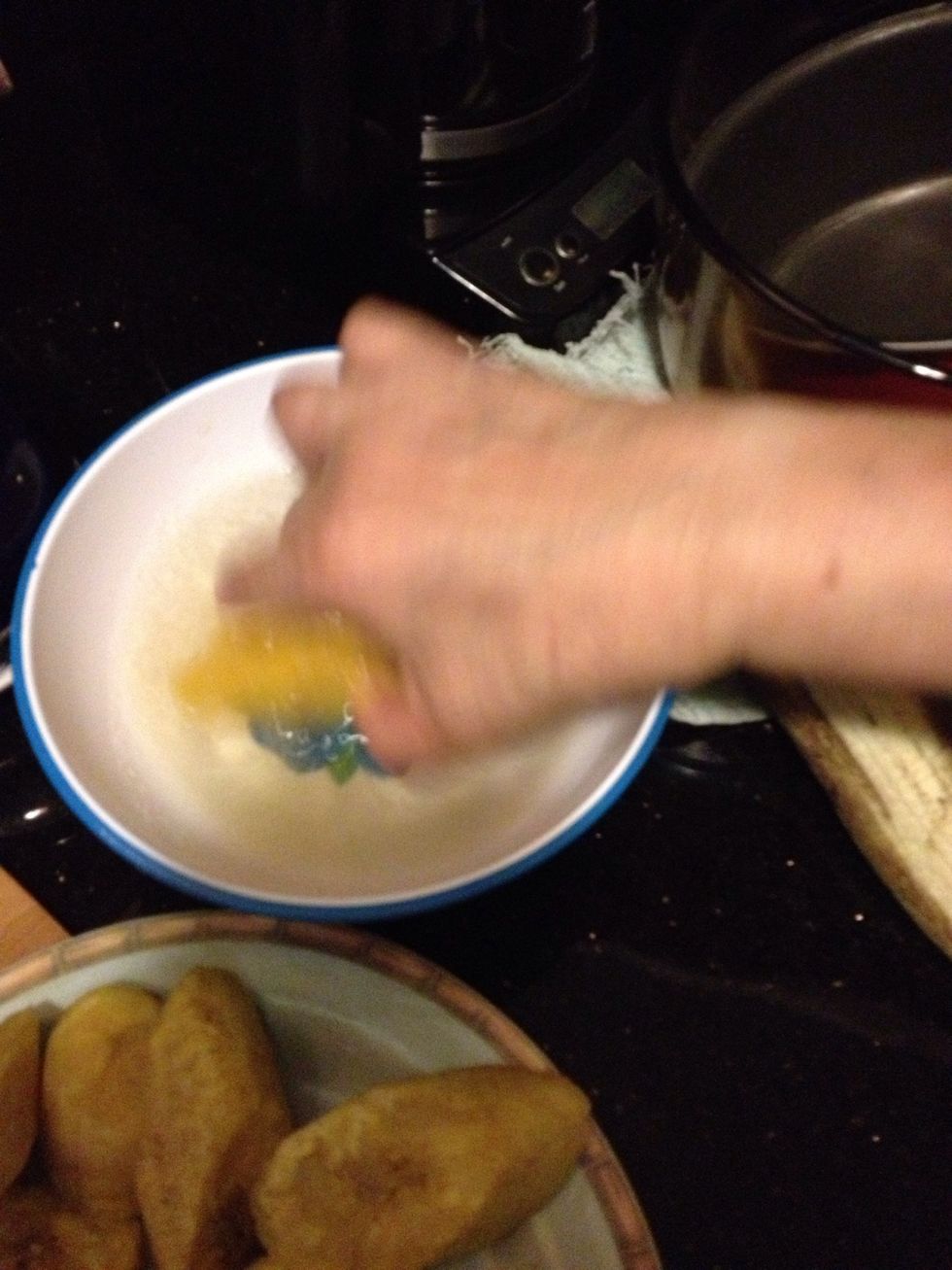 Dip the flattened plátano chunks in the water+salt+garlic mix.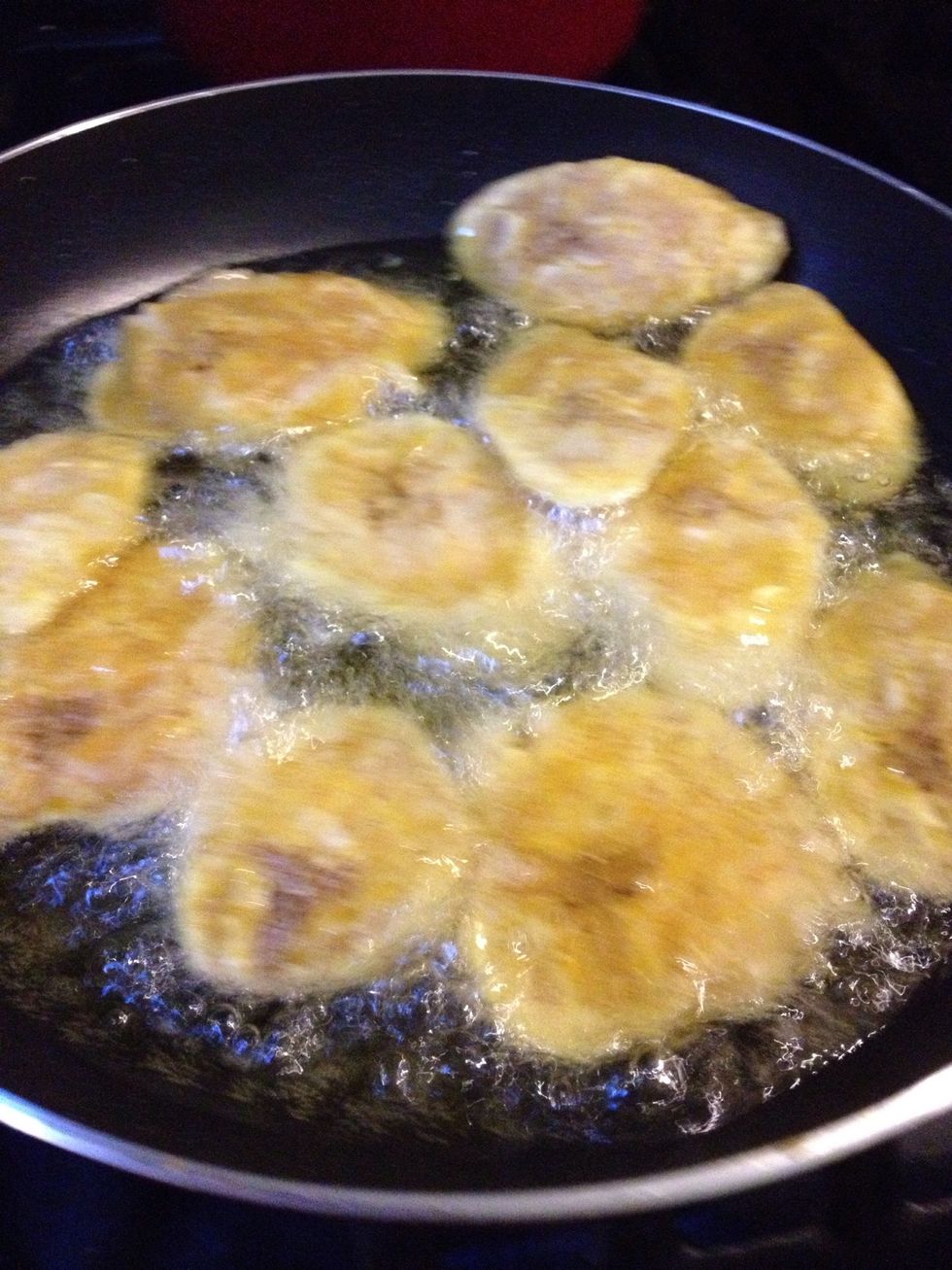 Re-fry your flattened, seasoned plátano chunks on medium- high heat. Fry until golden but do not burn!
Remove tostones from heat once both sides are golden. Place on paper towel. Sprinkle with salt while still hot.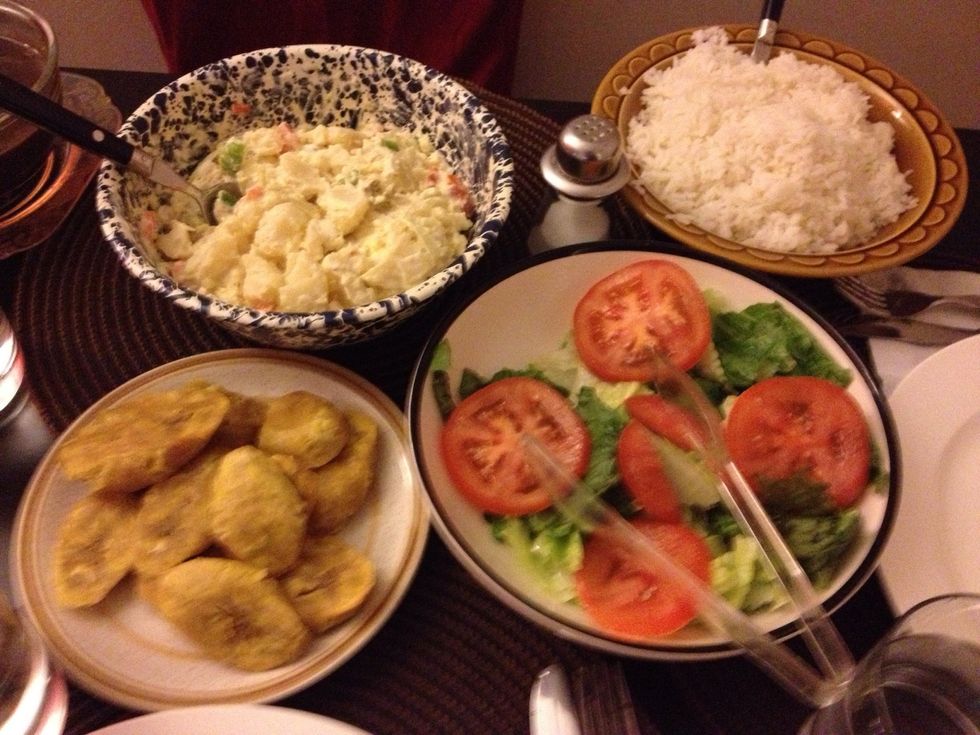 Tostones are the perfect side dish for just about any of Mami's meals. We enjoyed our tostones with arroz blanco, habichuelas negras, pollo horneado, y ensalada de papa. ¡Gracias Mami!
1/2c Canola Oil
2.0 Green Plantains
1.0Tbsp Salt
1/2Tbsp Garlic Powder