My grandmother's lasagna recipe. The sauce is from my spaghetti sauce guide.
33
Preheat oven to 375*. In a mixing bowl mix ricotta cheese, 2 cups Locatelli Percorino Romano, 3 cups mozzarella, eggs & basil.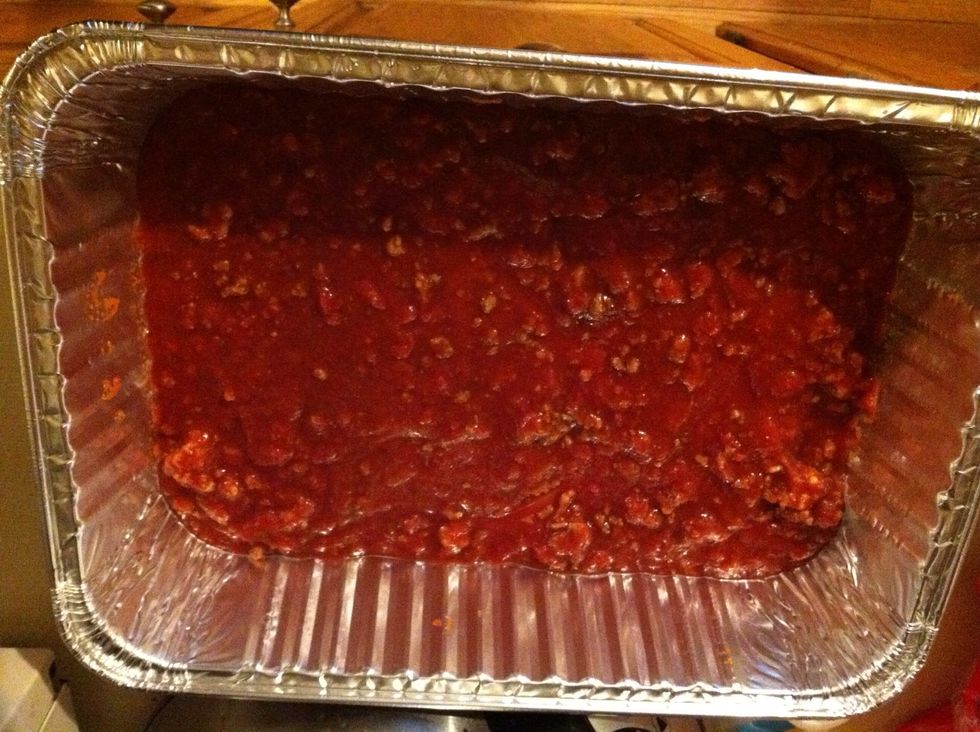 In a lasagna pan or a deep casserole dish, ladle enough sauce to cover the bottom of the pan.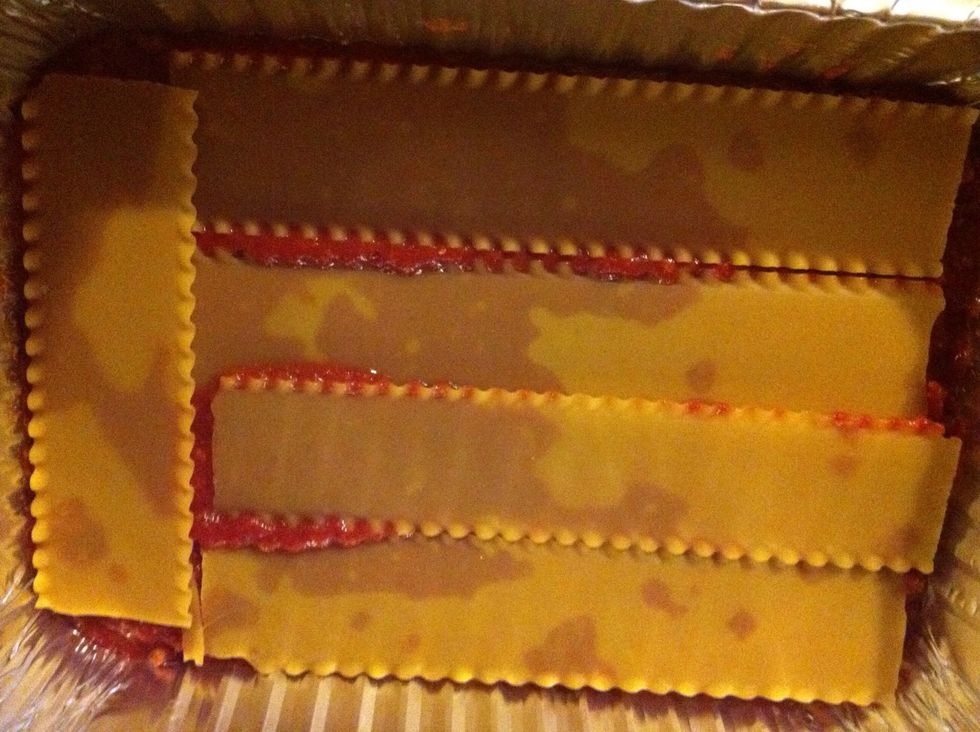 Add a layer of uncooked lasagna noodles.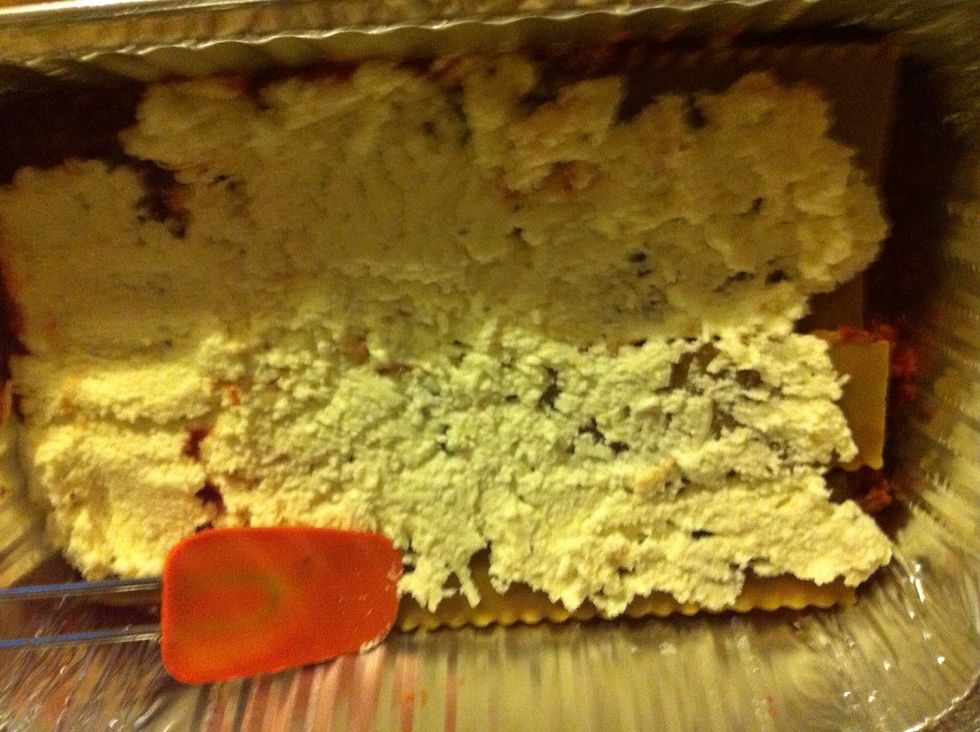 Add a layer of the cheese mixture and than sauce. Keep doing this until you have reached your desired height. I think for the pan I cooked tonight it is 3 layers.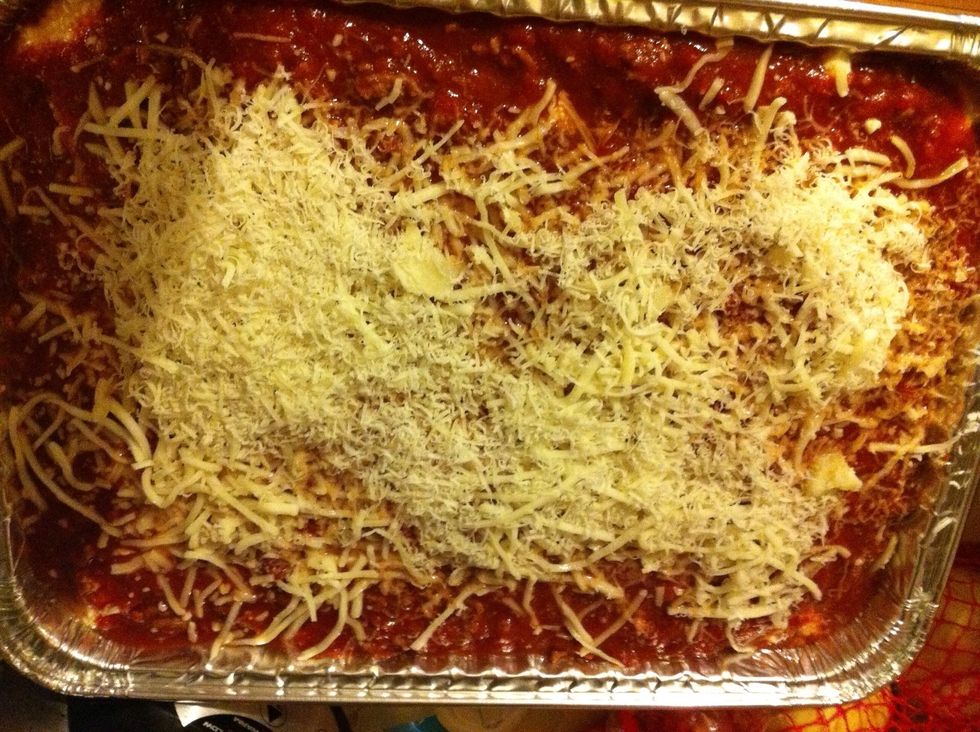 End with a layer of noodles followed by sauce and than topped with mozzarella and some more romano.
Cover with foil that has been sprayed with cooking spray, keeps cheese from sticking to the foil, and cook for 1 hour. Check after one hour and than cook until the cheese cheese mixture is hot.
Because of how thick I made ours it took about 2 hours to cook. Take foil off and let cook for an additional 5-10 minutes so that the cheese on top browns.
1.0 box no boil lasagna
36.0oz ricotta cheese
2.0c Locatelli Pecorino Romano Cheese, grated
3.0c Mozzarella cheese, grated
0.0c Mozzarella, shredded to go on to of lasagna
1.0tsp basil
2.0 eggs
salt and pepper, to taste
Spaghetti Sauce (recipe)
foil lasagna pan
Maureen Uebelhoer
Army wife who loves to cook, sew, crochet, knit, make jewelry and whatever else I can do to get myself into trouble with. Follow me on instagram: m_j511