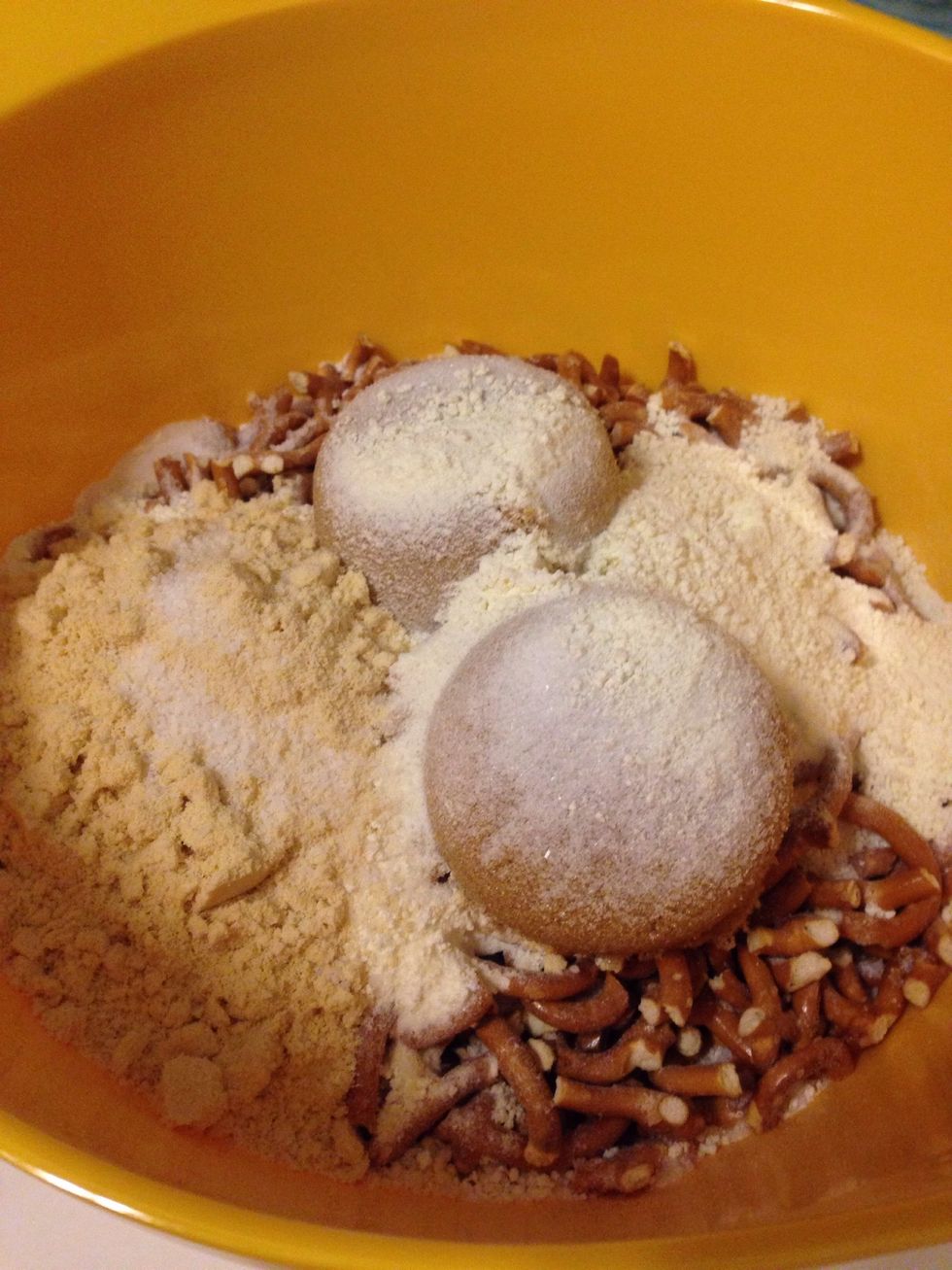 To a large bowl, combine crushed pretzels, brown sugar, white sugar, powdered milk, malted milk powder, and salt and stir until combined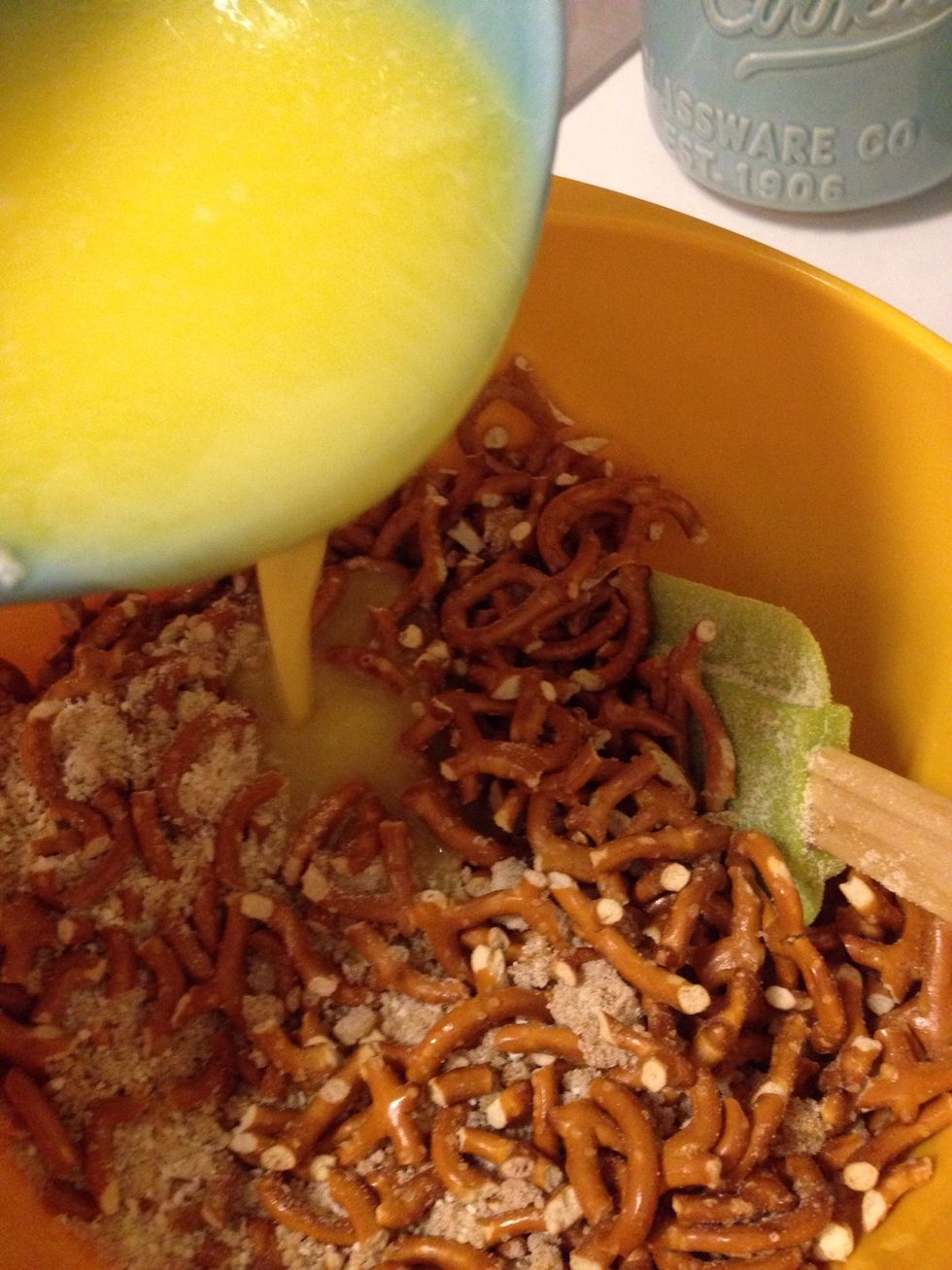 Pour the melted butter over the pretzel mixture and stir until ALL of the pretzels are coated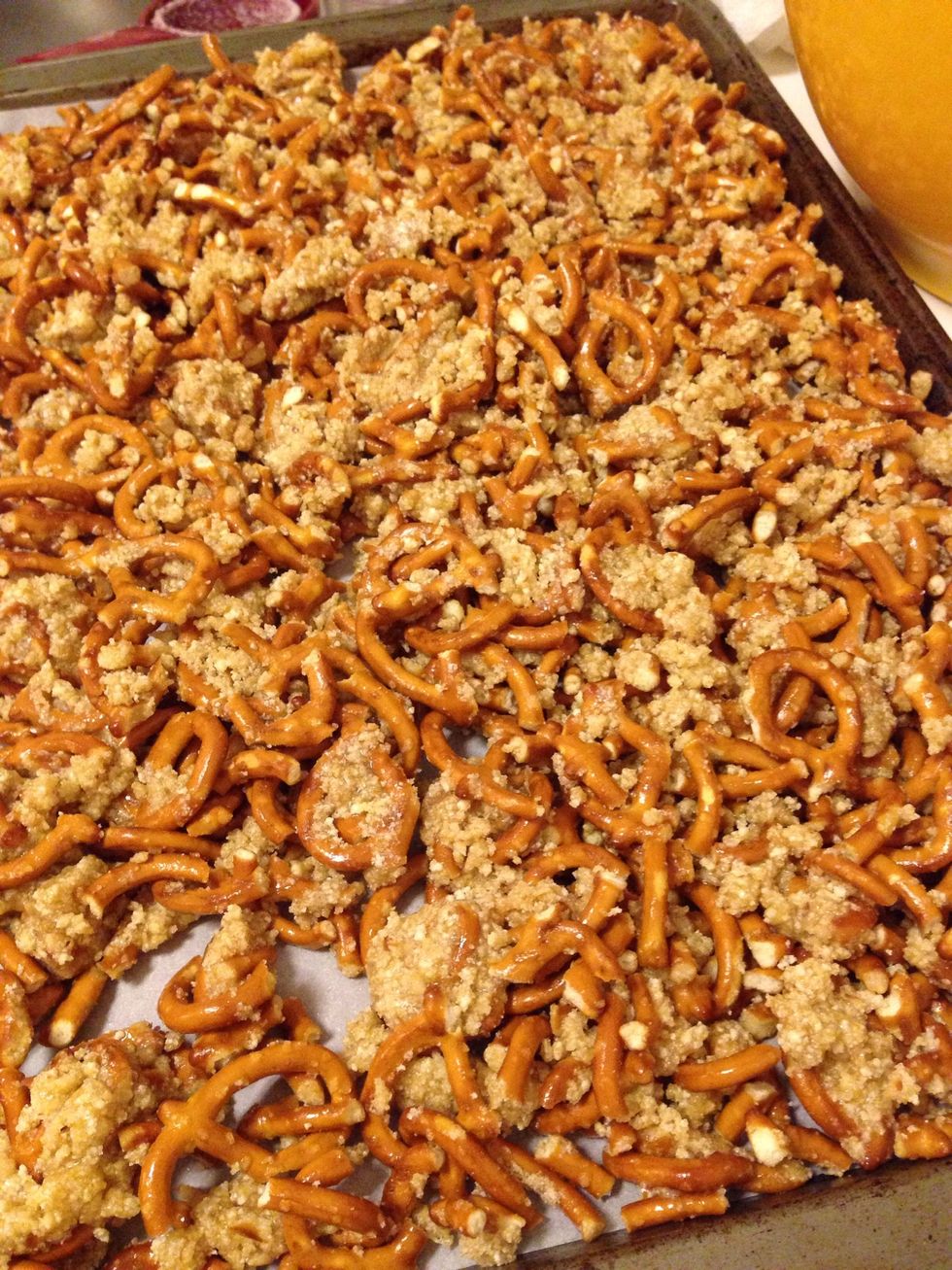 Once well combined, spread out on a lined cookie sheet and bake in a preheated 275*F oven for 20 minutes or until golden brown. This will make your house smell AMAZING!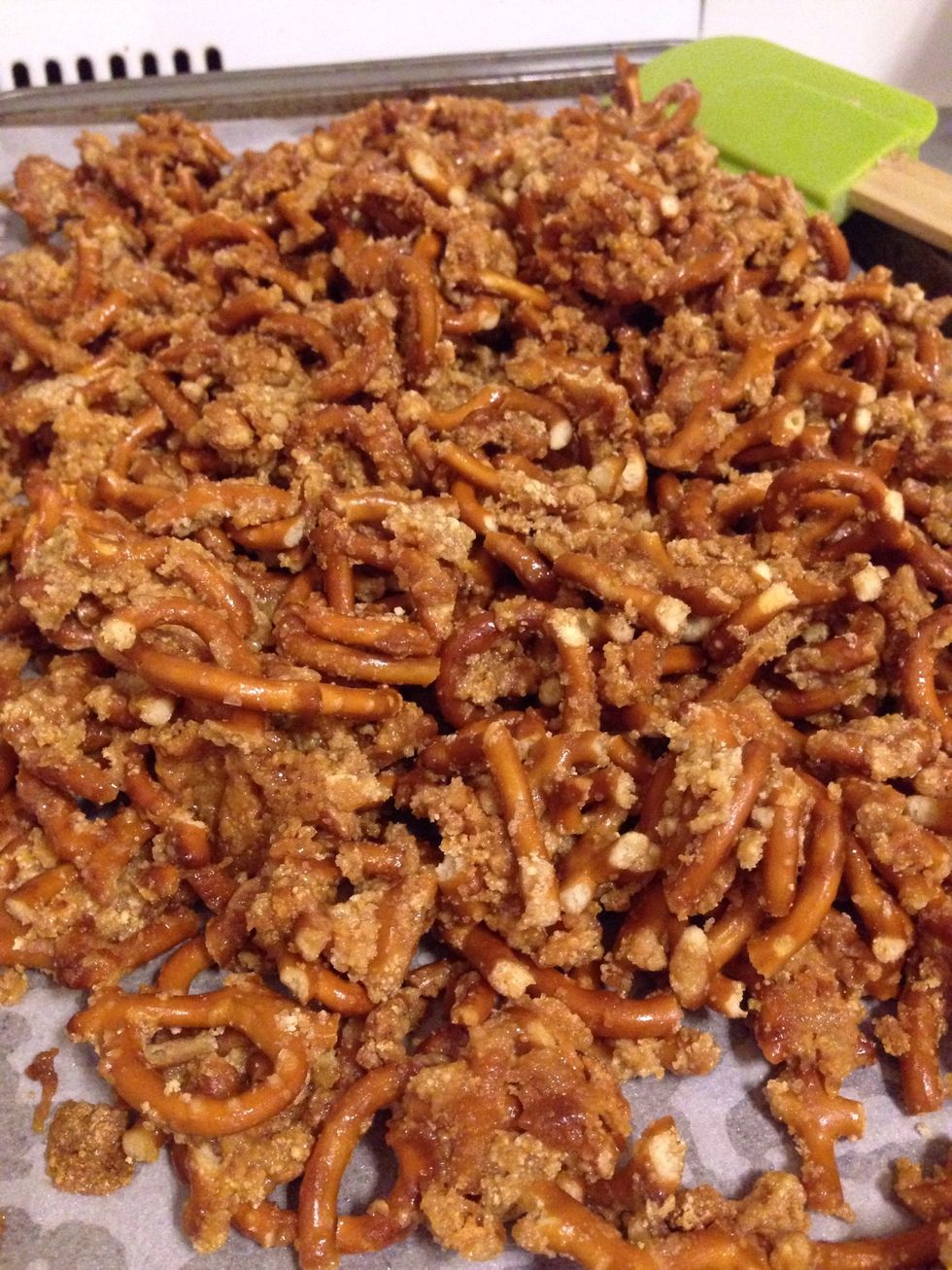 When browned, remove from oven and let cool on the cookie sheet for 10 minutes. They will not be hard yet, but don't worry! They will get crunchy as they cool
After 10 minutes, move to a cooling rack to finish cooling. Once completely cooled, break apart!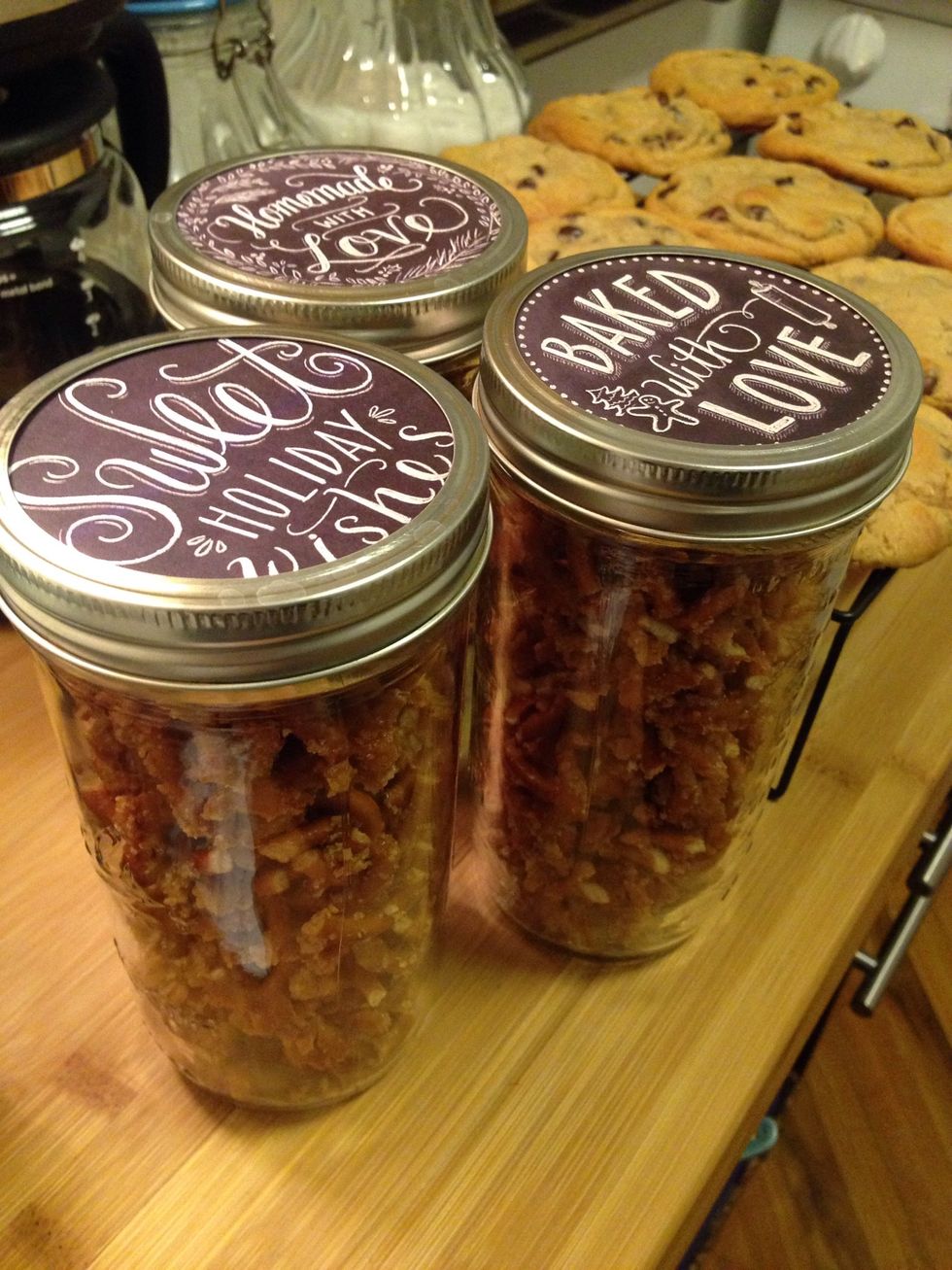 Put in air-tight containers once they have been cooled and broken apart - they will stay fresh for one week and make GREAT holiday gifts! :)
4 cups of crushed, salted pretzels
1/2 cup packed brown sugar
1/4 cup white sugar
6 TBSP powdered milk
1/3 cup original malted milk powder
1/2 tsp salt
14 TBSP butter, melted
Andrea Beres
I'm a preschool teacher with a love of baking! I hope you enjoy these recipes as much as I do :)