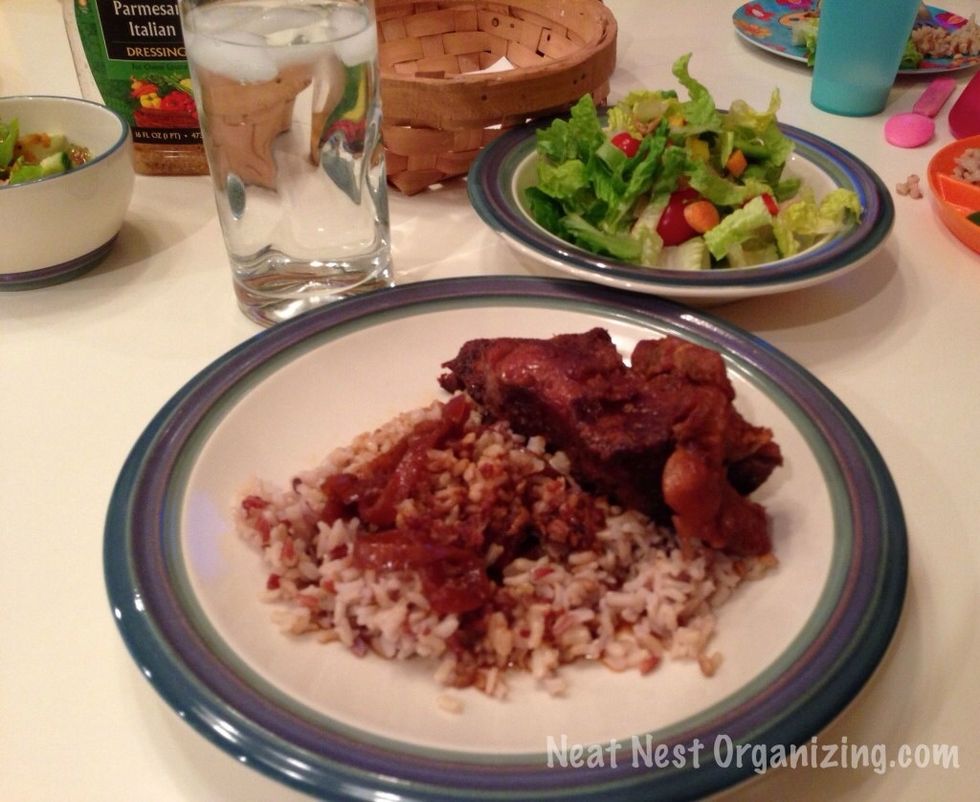 Make Ahead Sesame Pork Ribs with rice and side salad.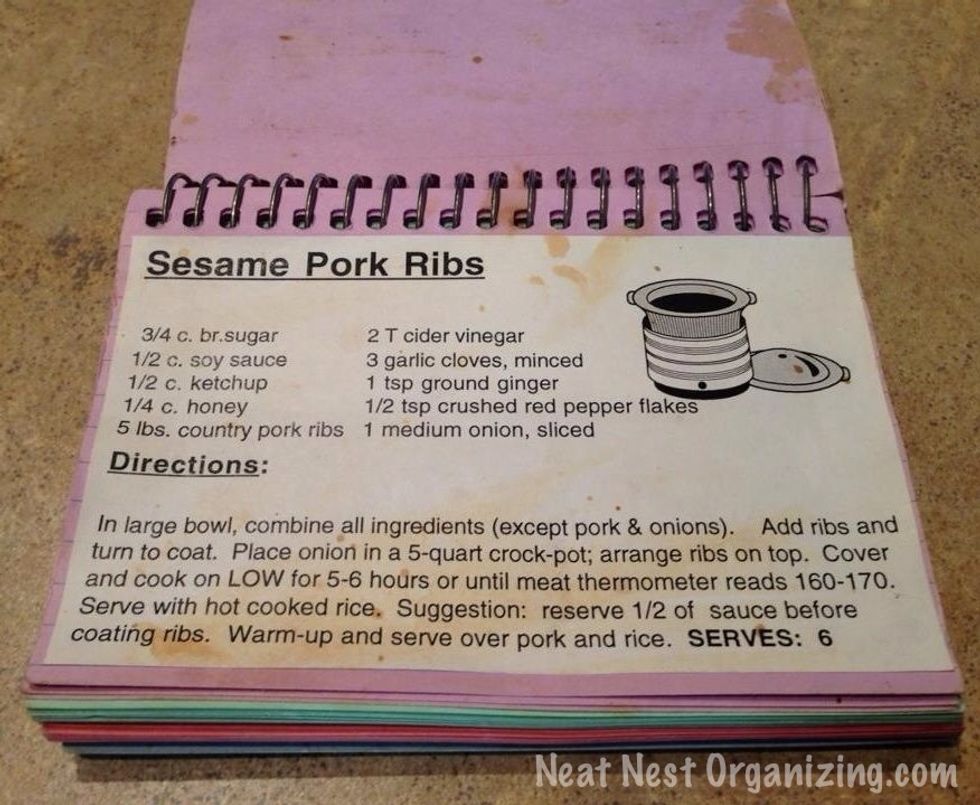 Recipe: 3/4 c. Brown sugar 1/2 c. Soy sauce 1/2 c. Ketchup 1/4 c. Honey 3 - 5 lbs country pork ribs 2 T. Cider vinegar 3 garlic cloves, minced 1 t. Ground ginger 1/2 t. crushed red pepper flakes Onion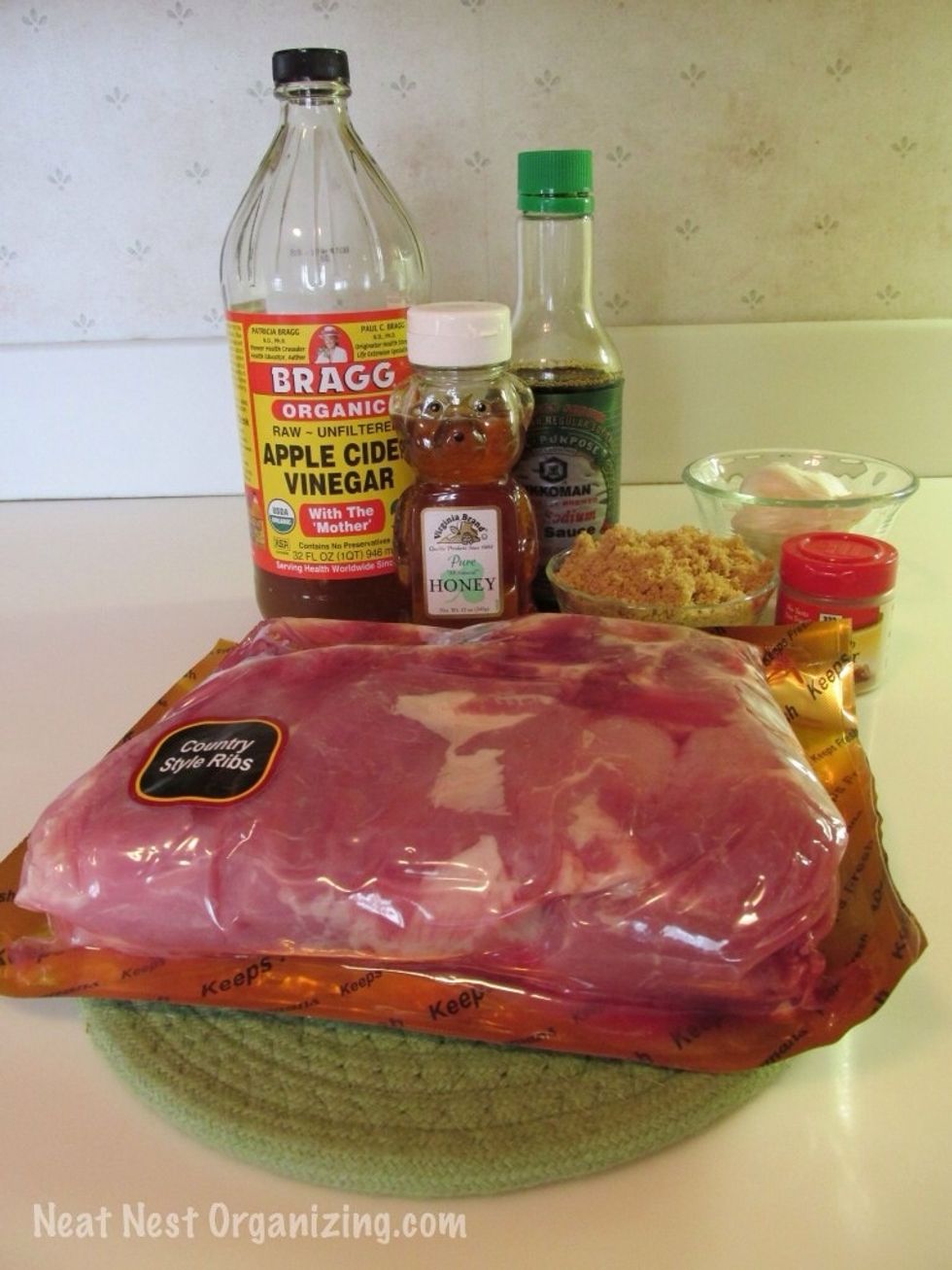 Gather ingredients.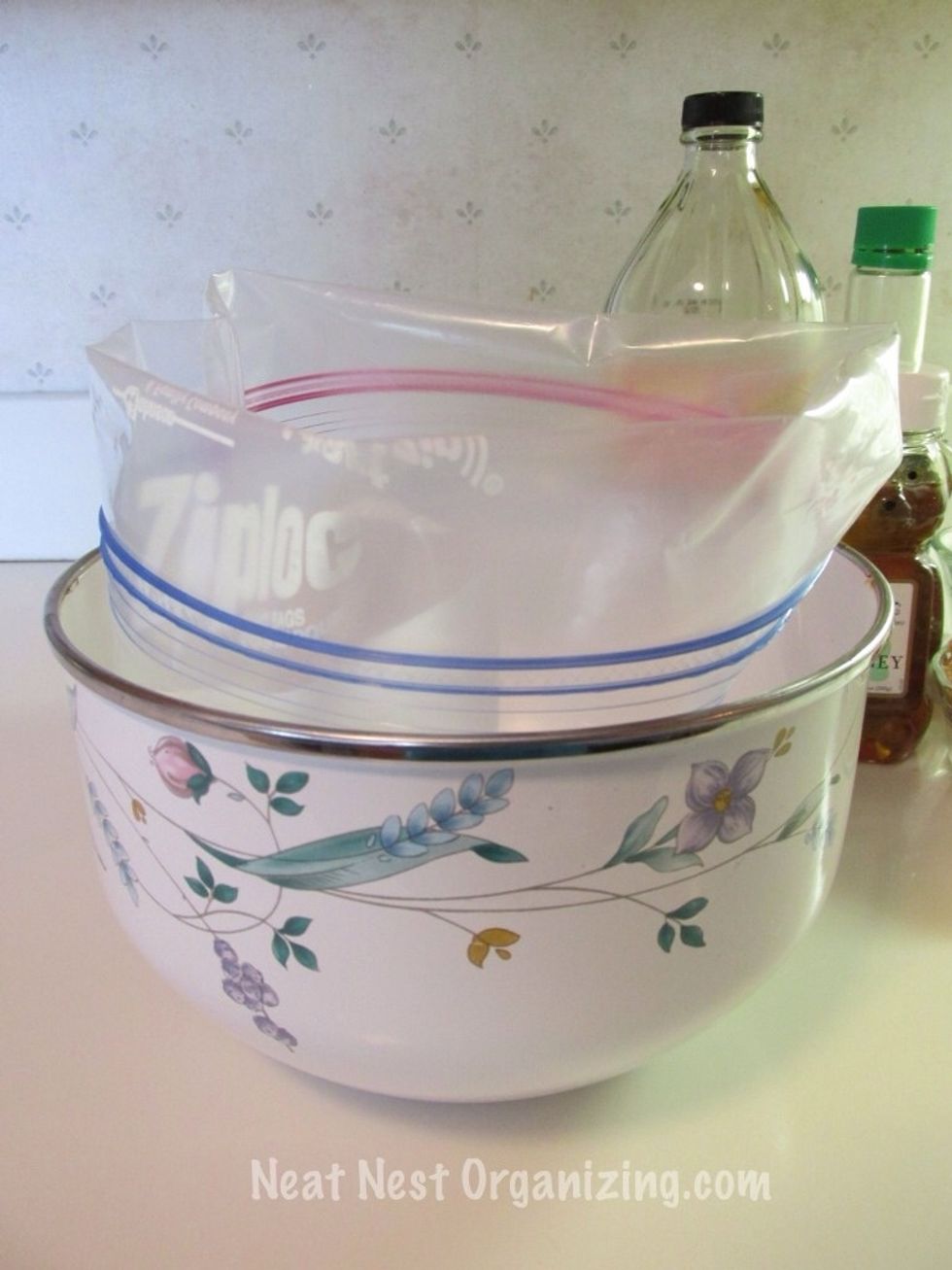 Place a gallon-sized freezer bag in a bowl. Fold the top of the bag down.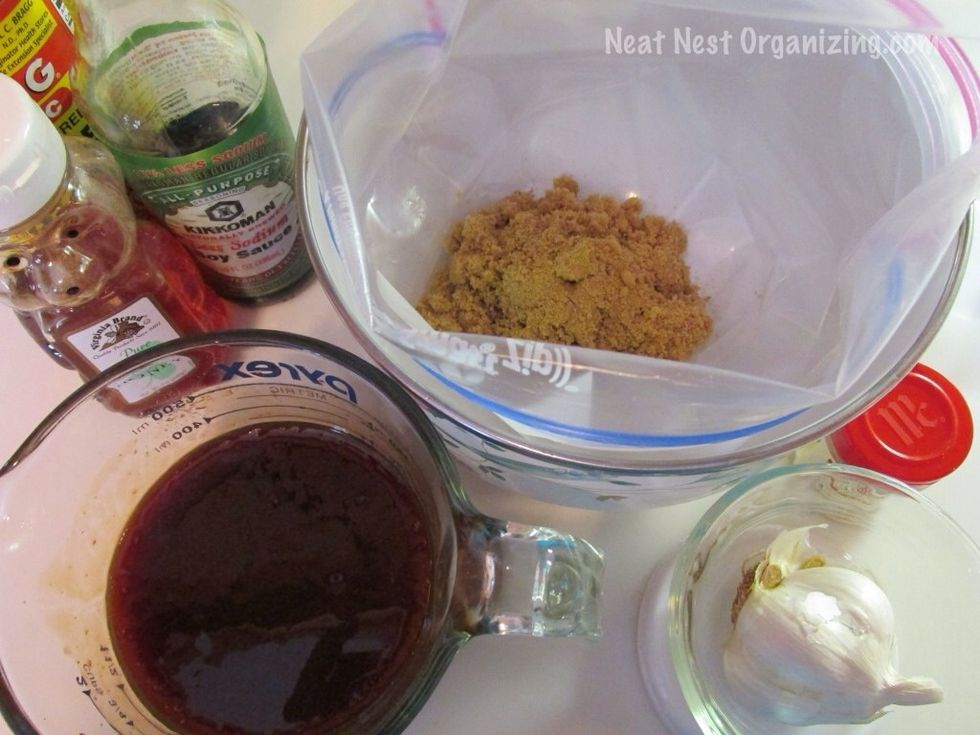 Add the dry ingredients to the bag. Mix the wet ingredients together in a measuring cup.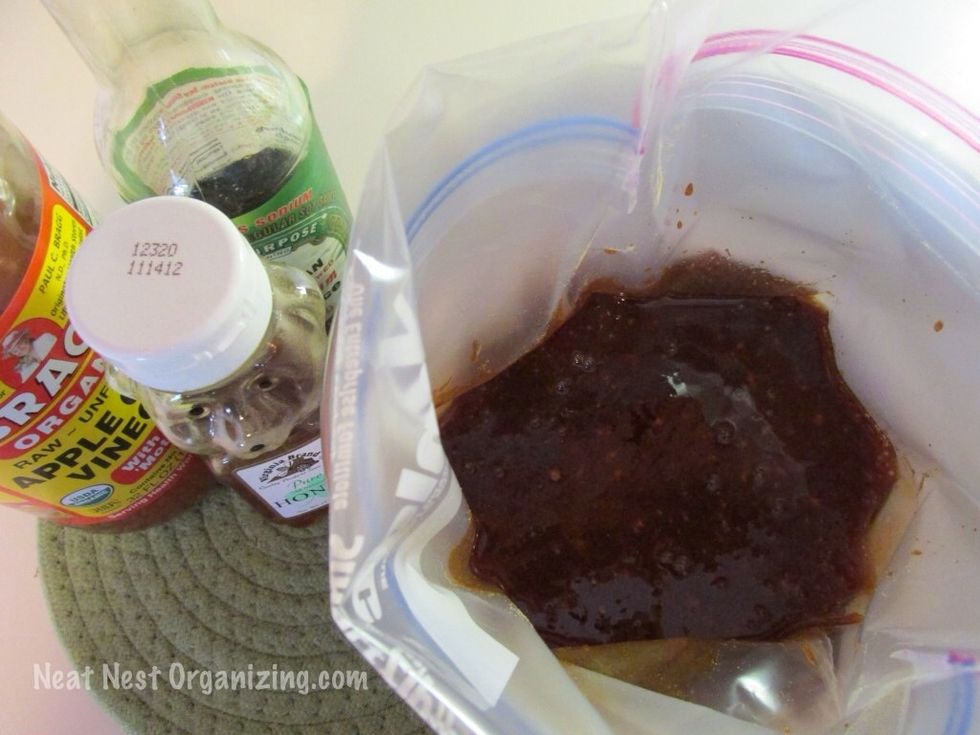 Add the mixture to the bag in the bowl; stir to combine.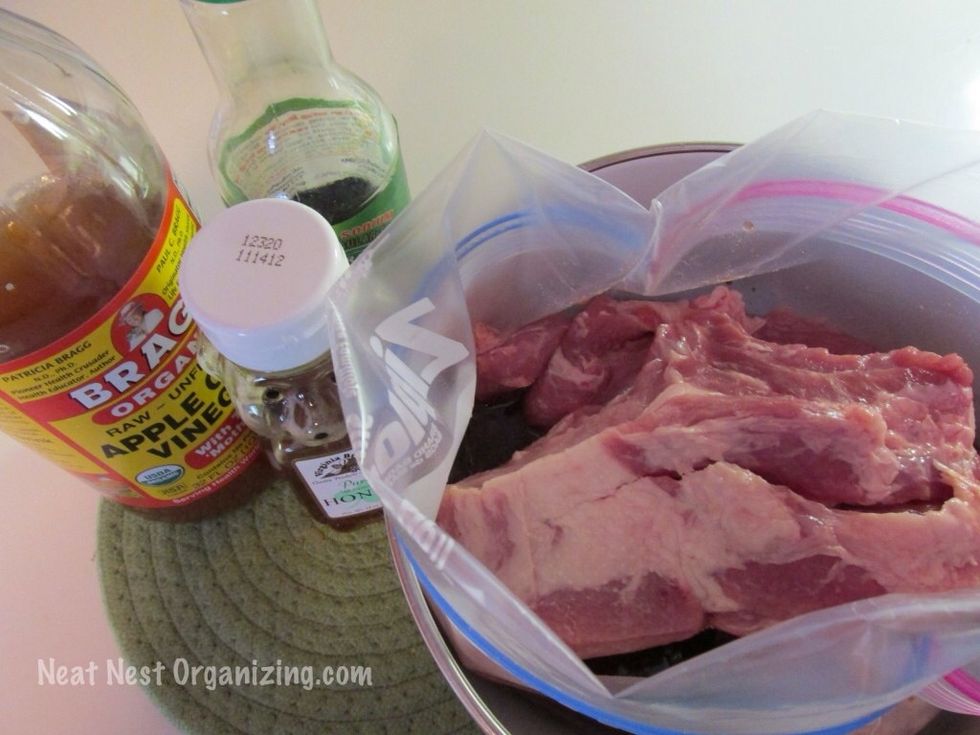 Place the ribs in the bag.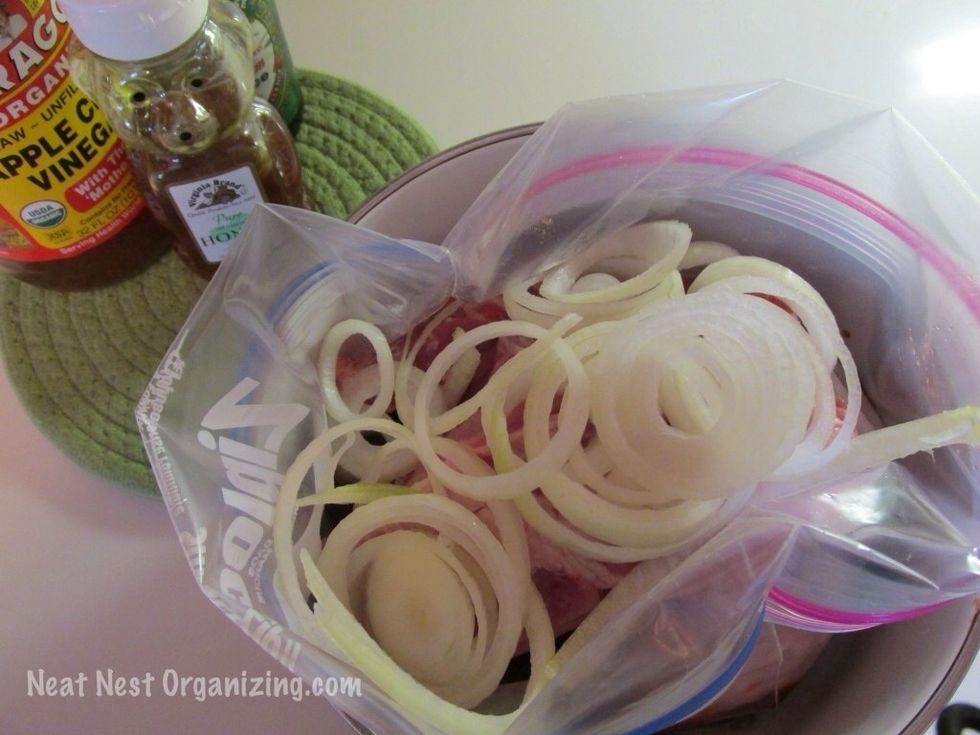 Put sliced onion on top.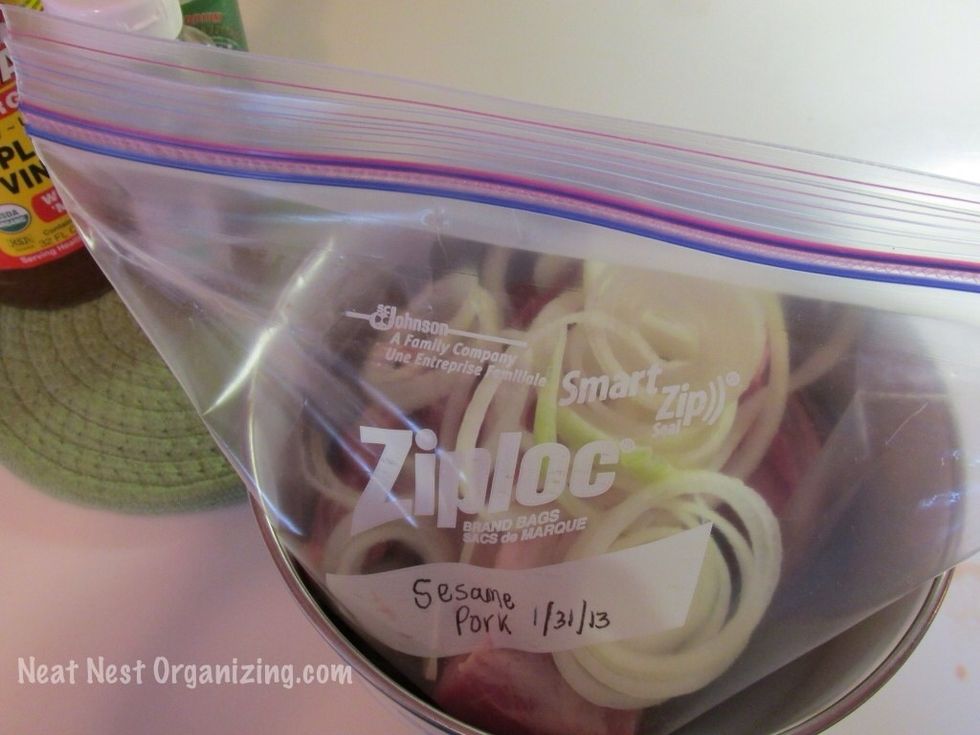 Seal the bag tightly! Don't forget to label it, too.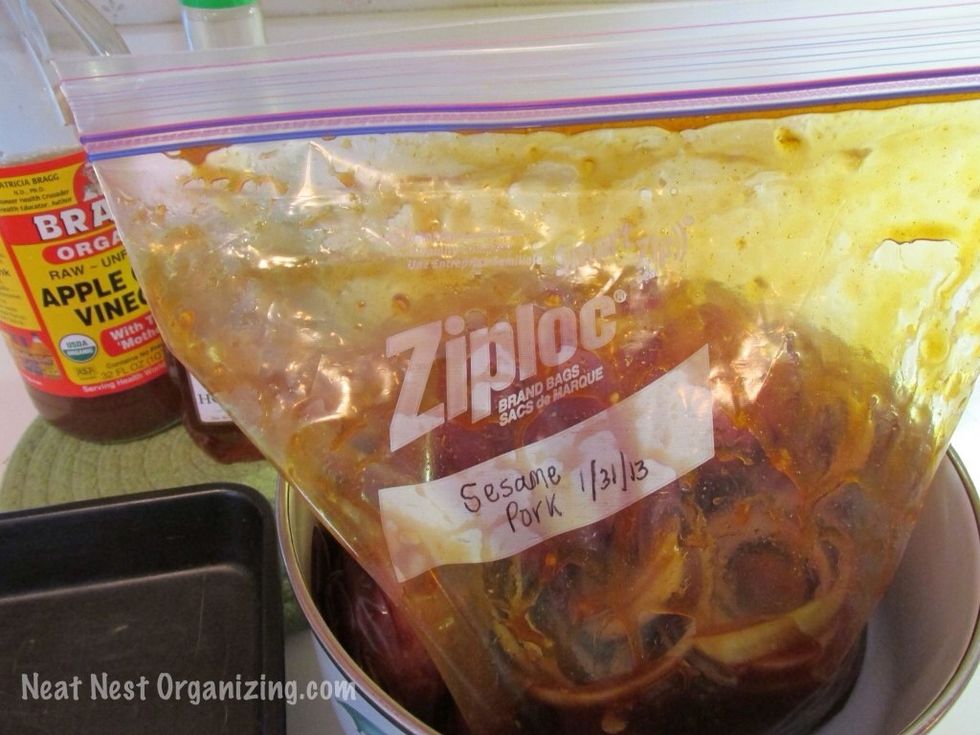 Mix the ribs and onions with the sauce until well-coated.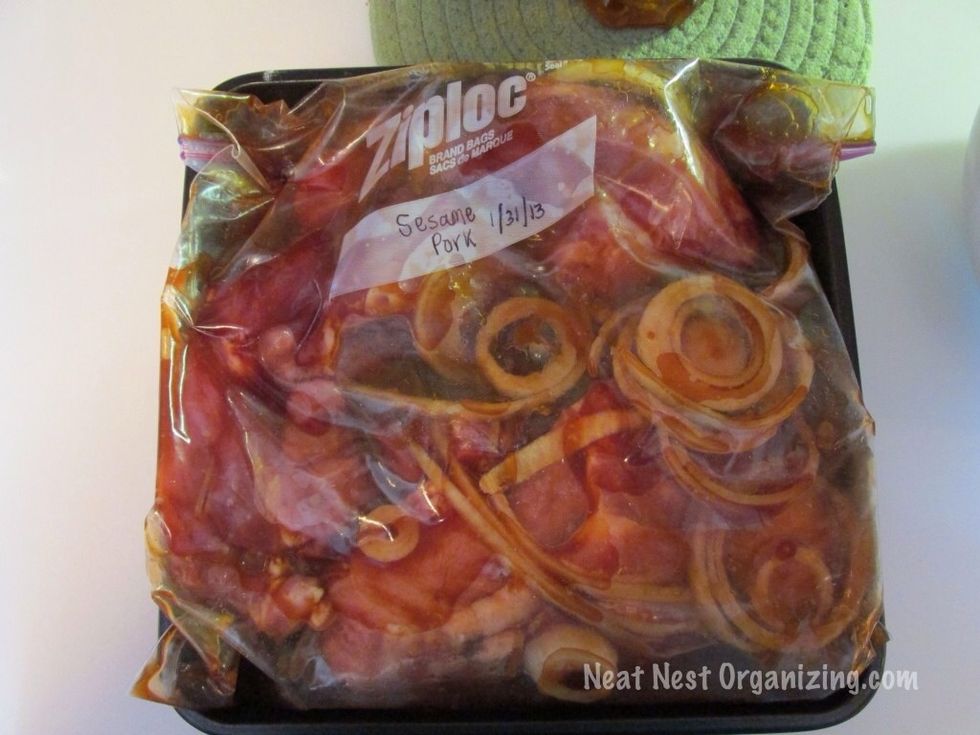 Open bag & squeeze out excess air; re-seal. Fit it inside a 9x9 pan and freeze until solid. Pop it out of the pan & stack the bag in the freezer until ready to use.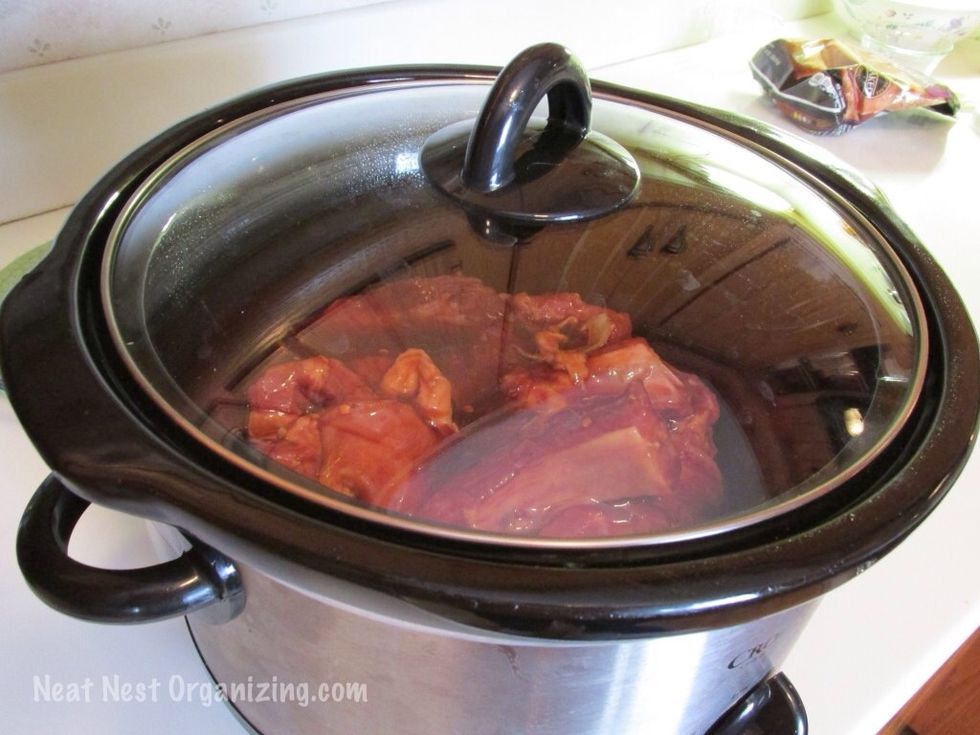 To cook: thaw completely & put in slow cooker. Cover & cook on low for 5-6 hours until done.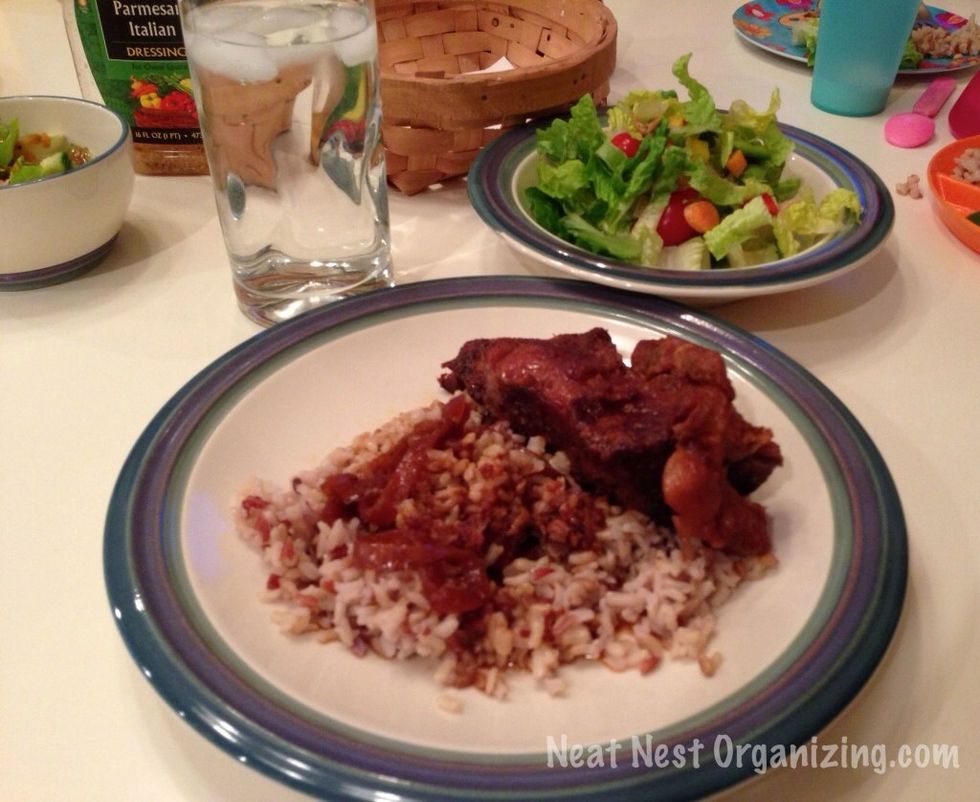 Serve with hot, cooked rice; spoon extra sauce over the top. Yum!
Recipe & ingredients
Gallon freezer bag
Mixing bowl & measuring cup
9x9 pan
Slow cooker
Robin Bastian
Neat Nest Organizing helps people reorganize, eliminate clutter and find greater peace, comfort and efficiency in their lives and spaces.