Make meal time less stressful and more enjoyable by assembling this recipe ahead of time & storing it in your freezer. It's easy and delicious!
108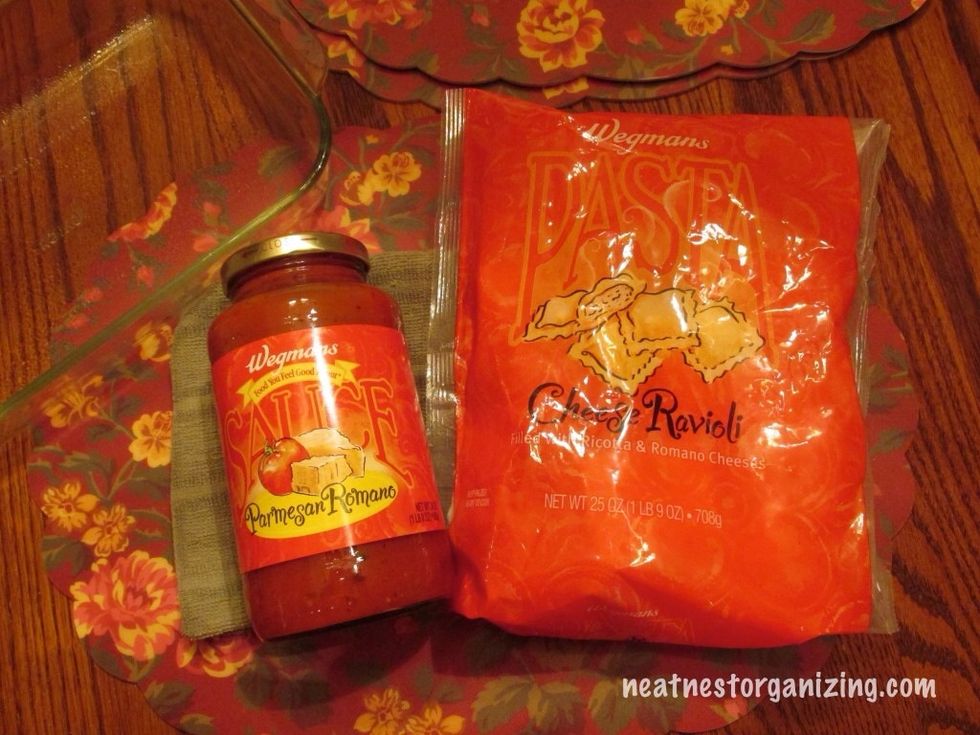 Gather ingredients.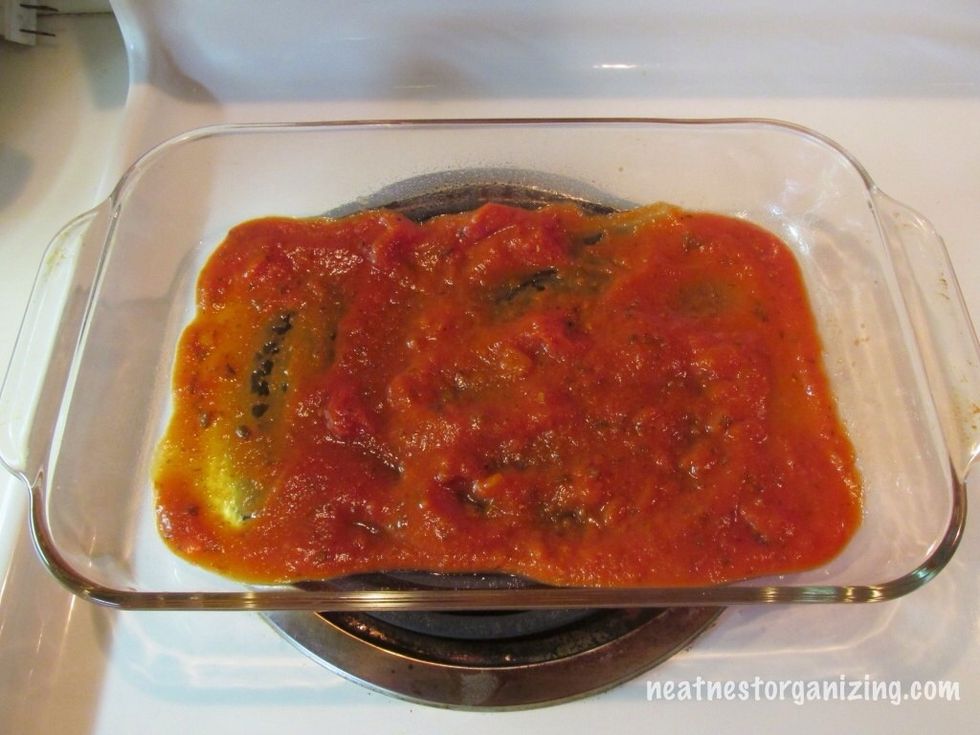 Spread thin layer of spaghetti sauce on bottom of lightly greased 11x7 Pyrex baking dish.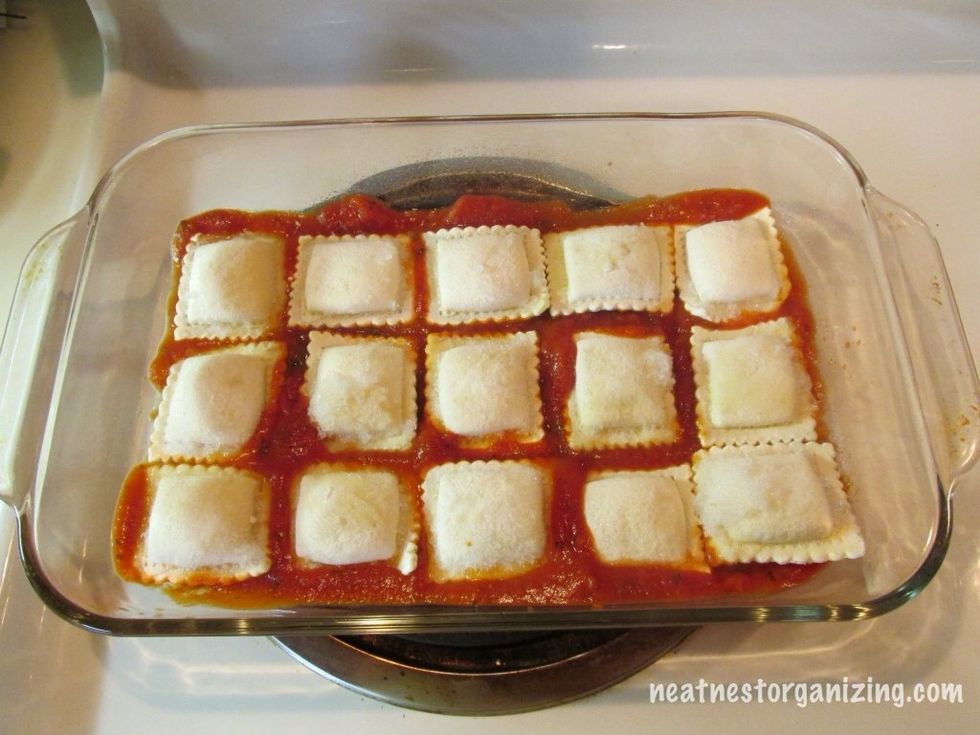 Layer frozen ravioli, in single layer, on top of sauce.
Add a layer of frozen chopped broccoli (thawed first & drained of extra liquid).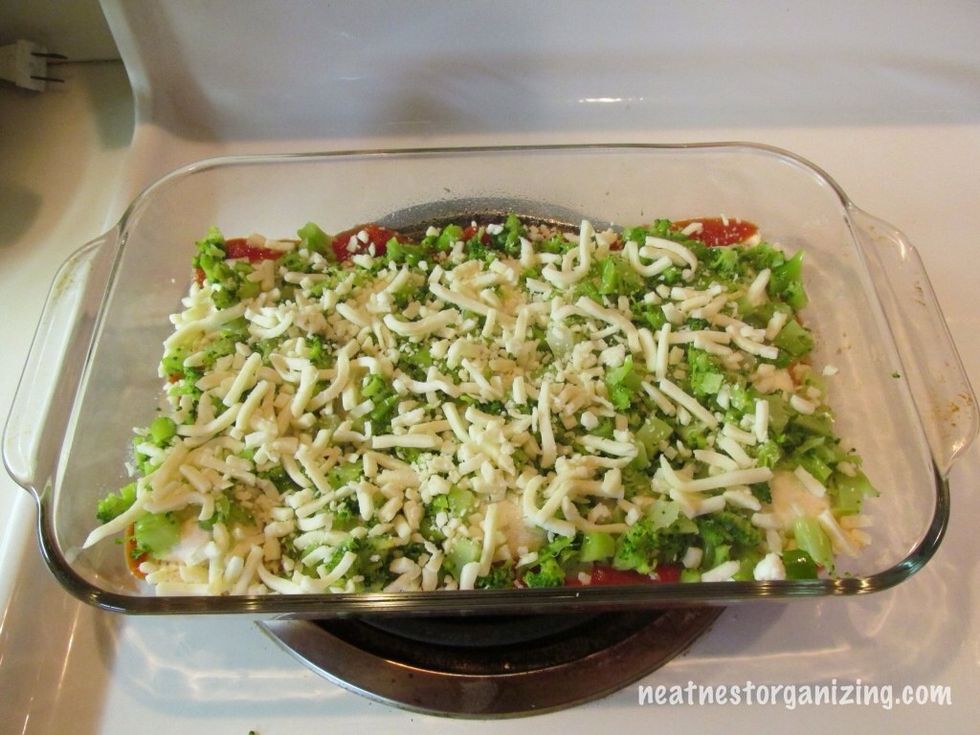 Sprinkle with shredded Mozarella .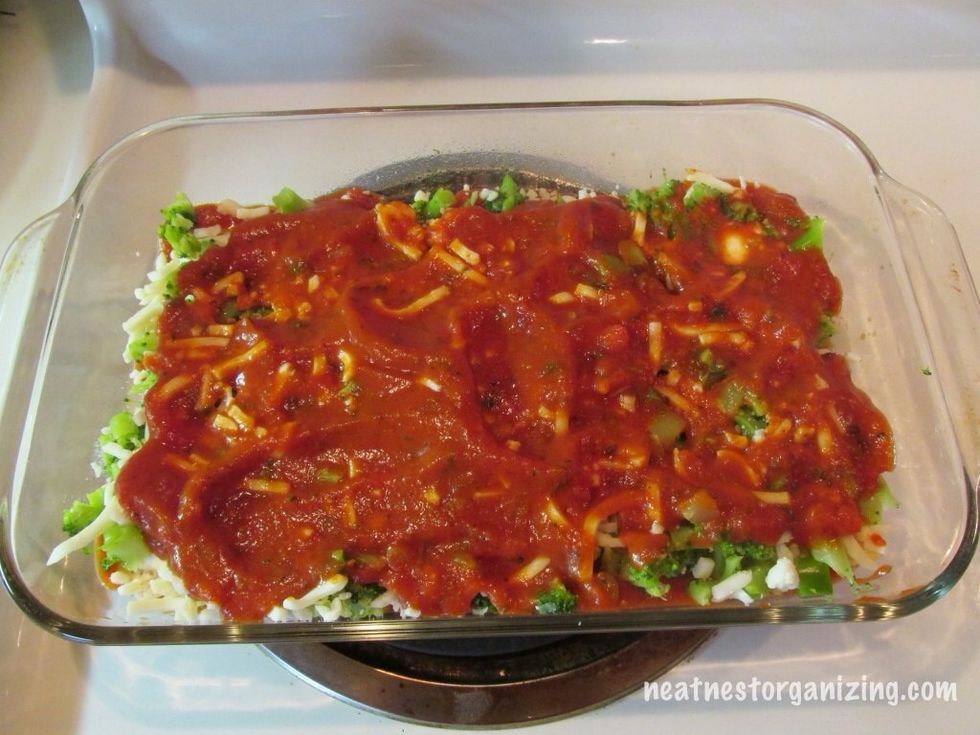 Add more sauce (use about half of what is left. Spread evenly being sure to completely cover ravioli.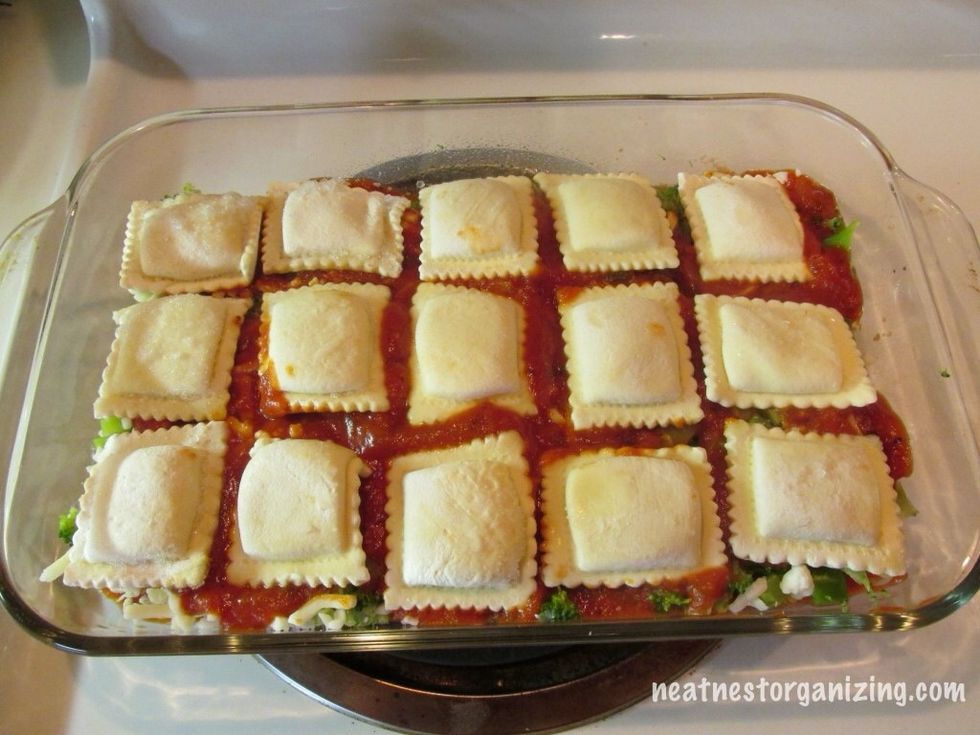 Add second & final layer of frozen ravioli.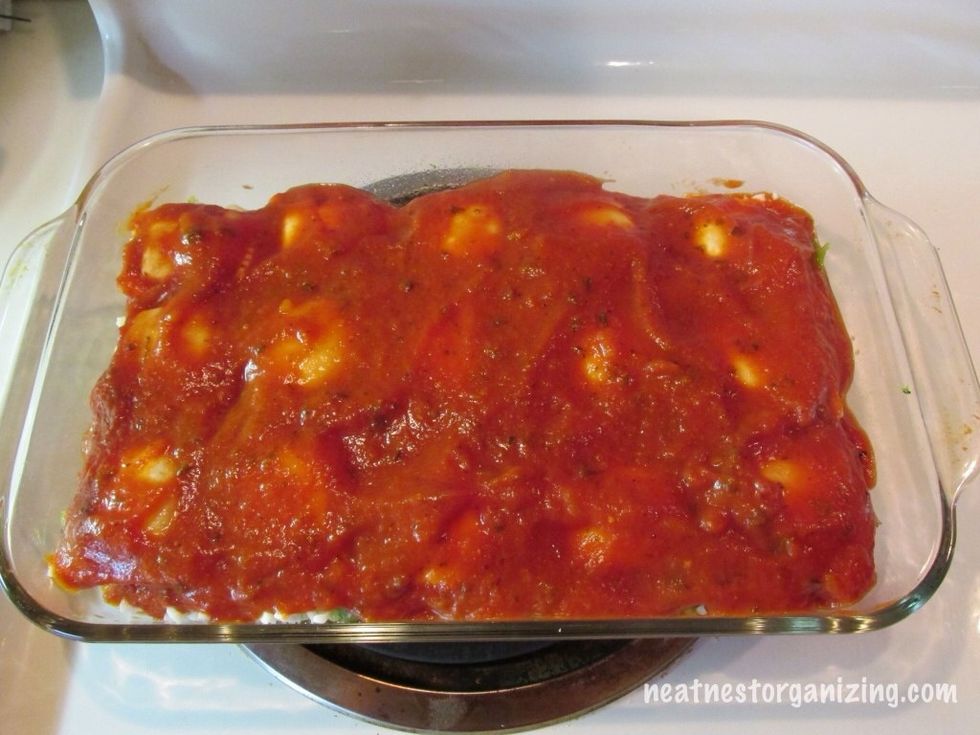 Cover completely with remaining sauce.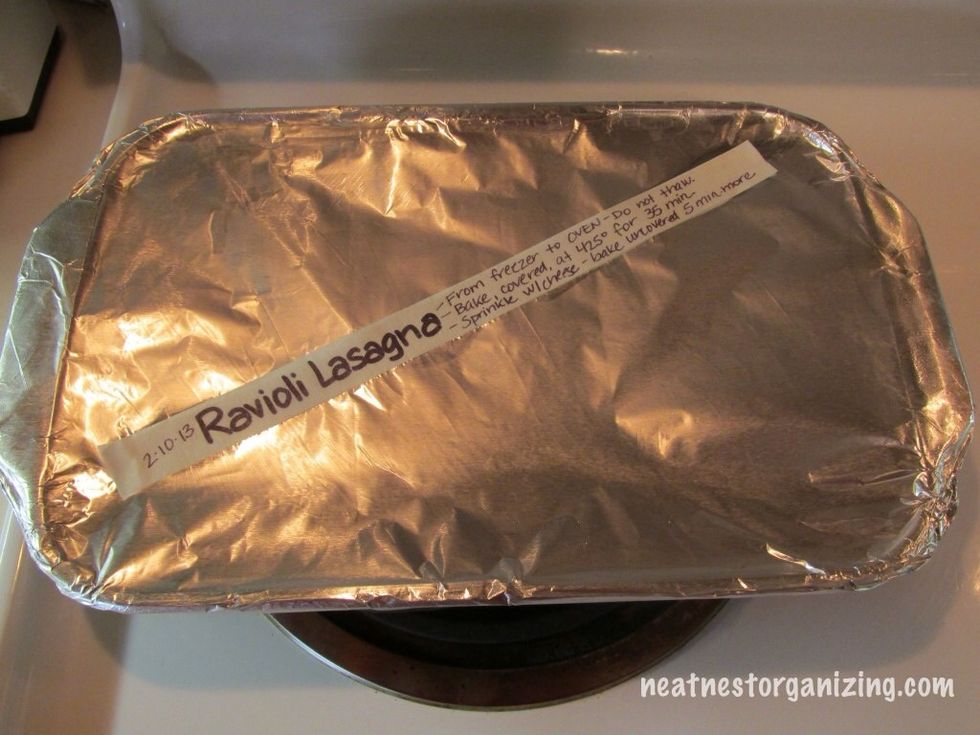 Cover and label. Use masking tape & Sharpie markers. Write directions for cooking directly on the label. (Remove masking tape before baking.)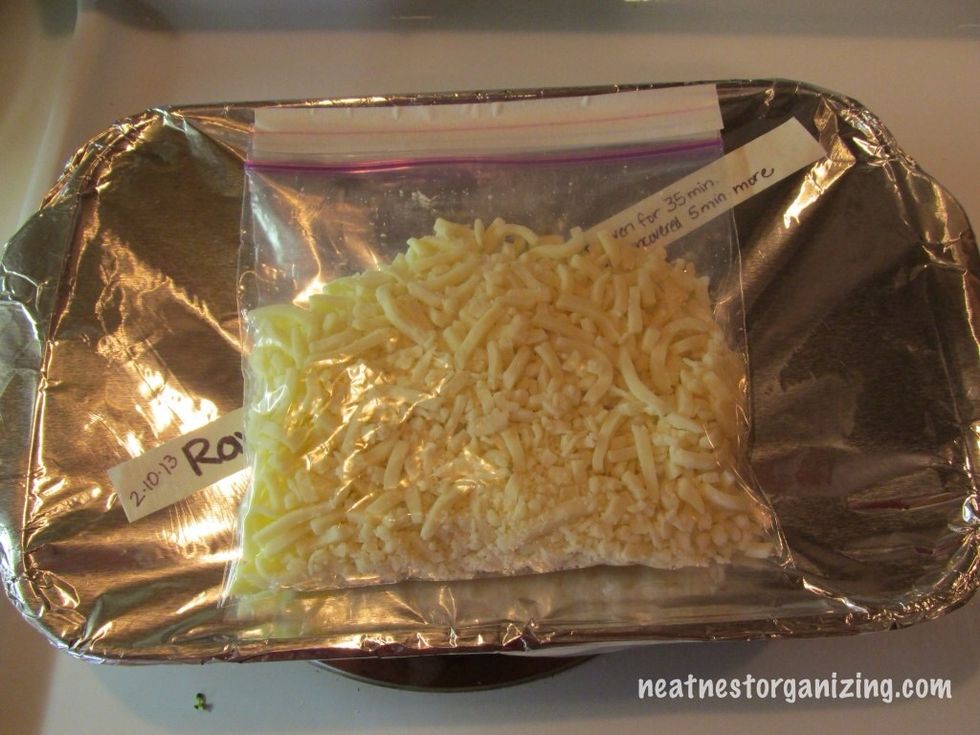 Put 1 cup shredded Mozarella in zip-top baggie and tape to cover. That way you'll have it when you cook the lasagna. Put in freezer. Use within 4-6 weeks for best flavor quality.
To cook: freezer to oven: PREHEAT oven to 425 degrees. (Must preheat if using glass pan - safety reasons) bake covered for 60 min. Remove cover, add cheese & bake until melted-5 min or so.
Want more make ahead meal tips & recipes? Please visit: neatnestorganizing.com
1.0 Bag frozen ravioli
1.0 26oz jar of spaghetti sauce
Frozen chopped broccoli
Shredded mozzarella
Robin Bastian
Neat Nest Organizing helps people reorganize, eliminate clutter and find greater peace, comfort and efficiency in their lives and spaces.