This recipe was first posted by Lucy Hudnall. I'm recreating it for my family and friends.
Preheat oven to 400 degrees Fahrenheit.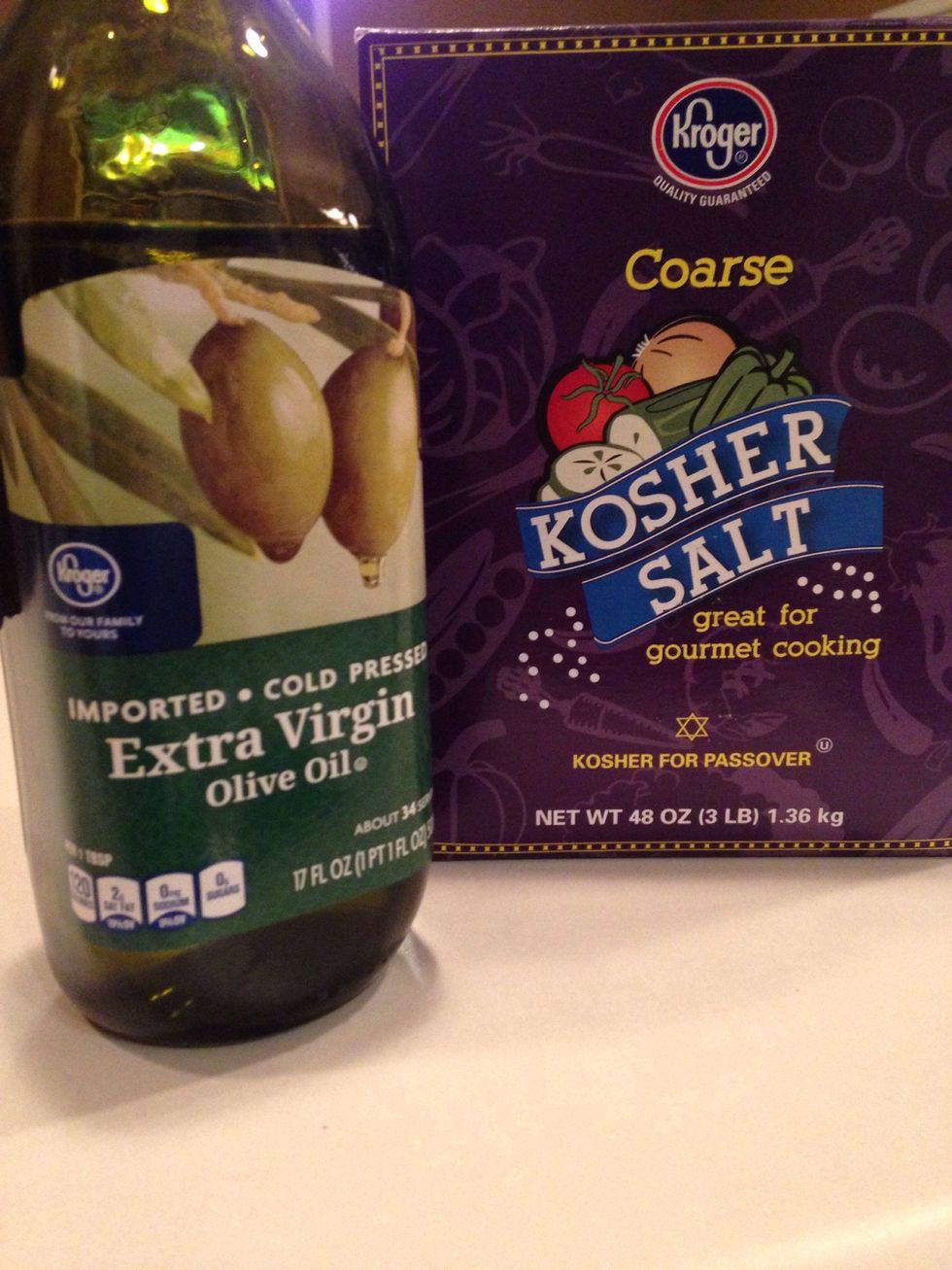 Gather your oil and salt.
Rinse and pat dry potatoes. Line baking dish with foil (optional).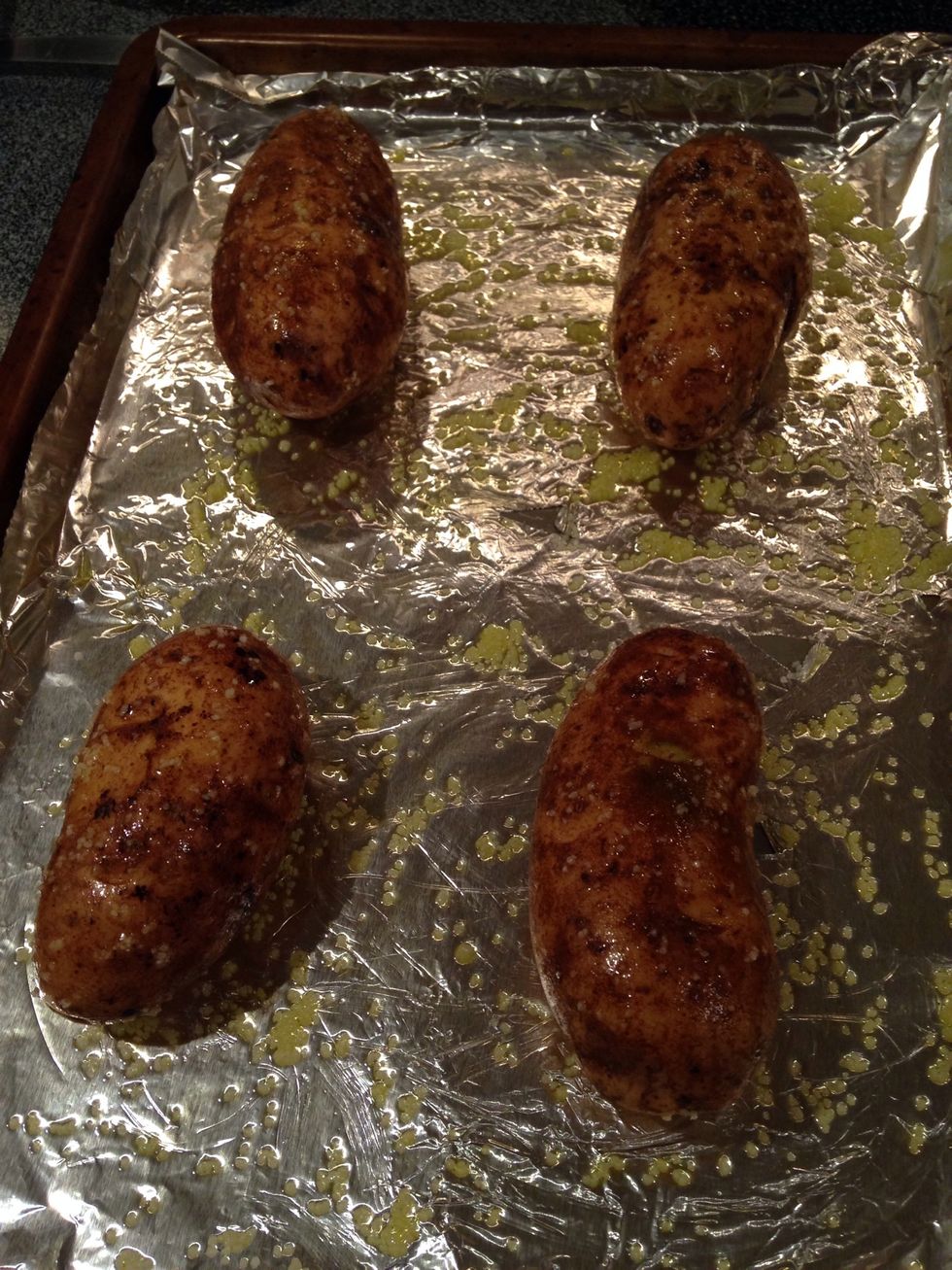 Pour a small bit of oil onto the baking pan, followed by a liberal amount of kosher salt. Roll each potato in the oil and salt.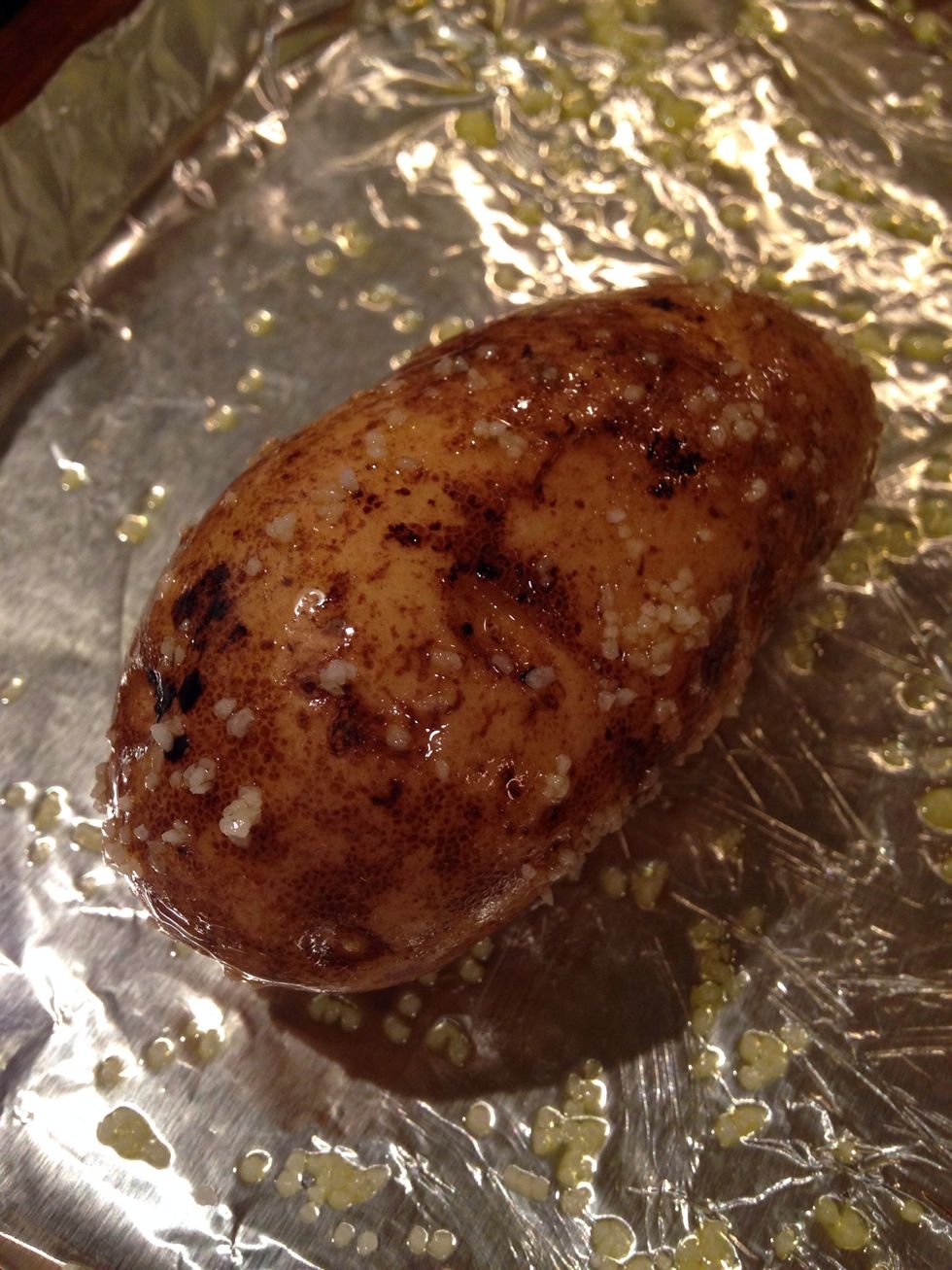 The potato should look like this.
Place potatoes in the oven and bake for 20 minutes. No poking needed!
Flip potatoes.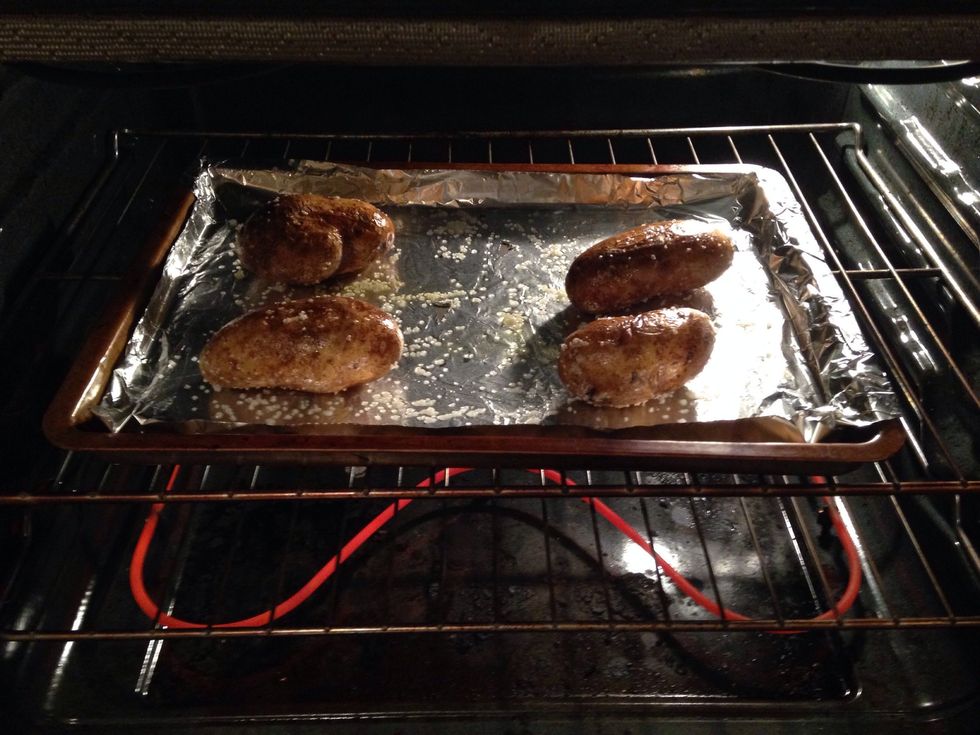 Return potatoes to the oven and bake an additional 25 minutes.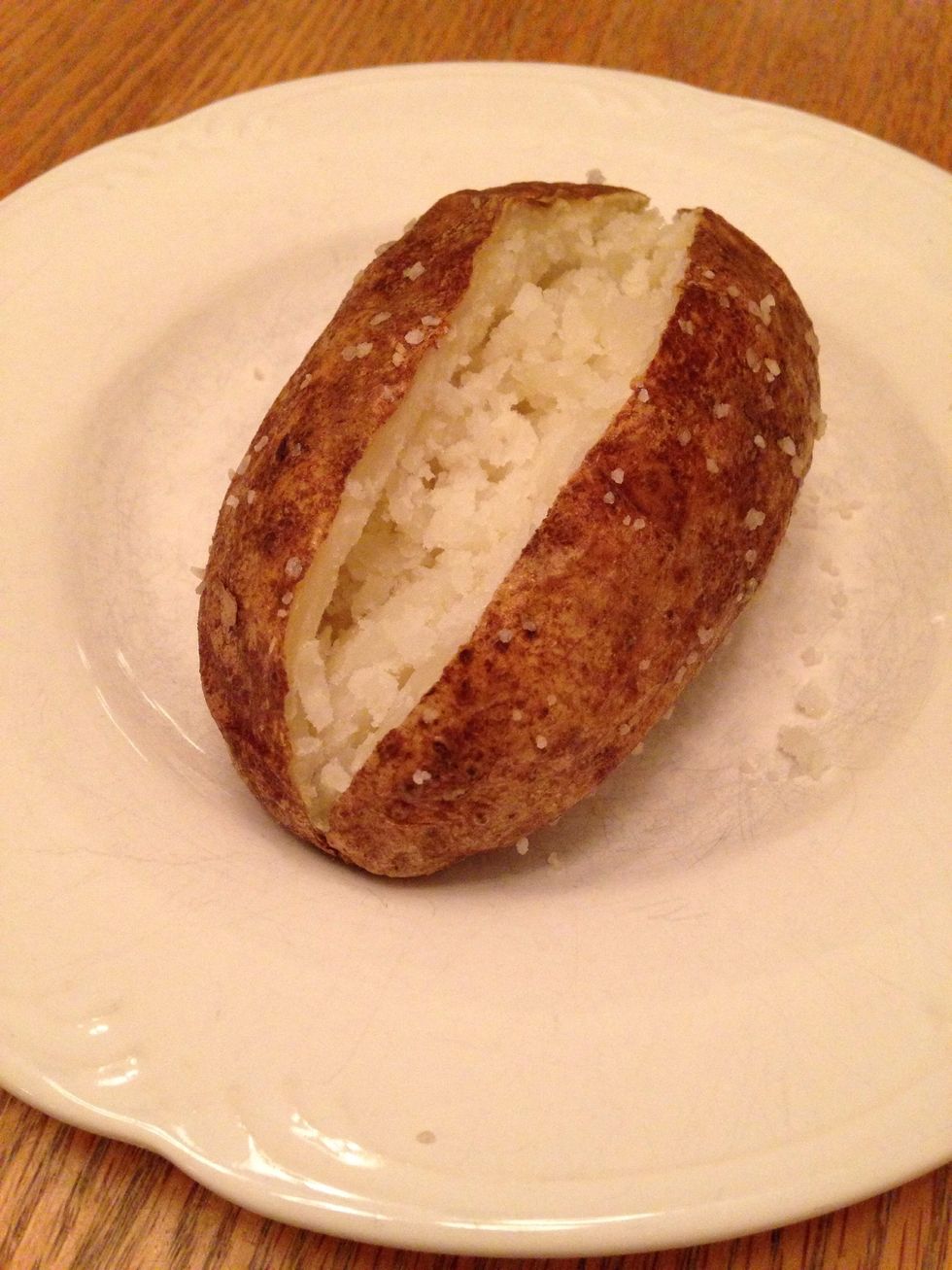 Slice and fluff potato with a fork. Add toppings such as butter, sour cream, chives, or cheese. Serve and enjoy!
Baking potatoes
Kosher salt
Extra virgin olive oil
Baking pan
Foil for tray (optional)