How to make magnetic tag card w/ ice resin & prima moulds
Make Magnetic Tag Card W/ Ice Resin & Prima Moulds
38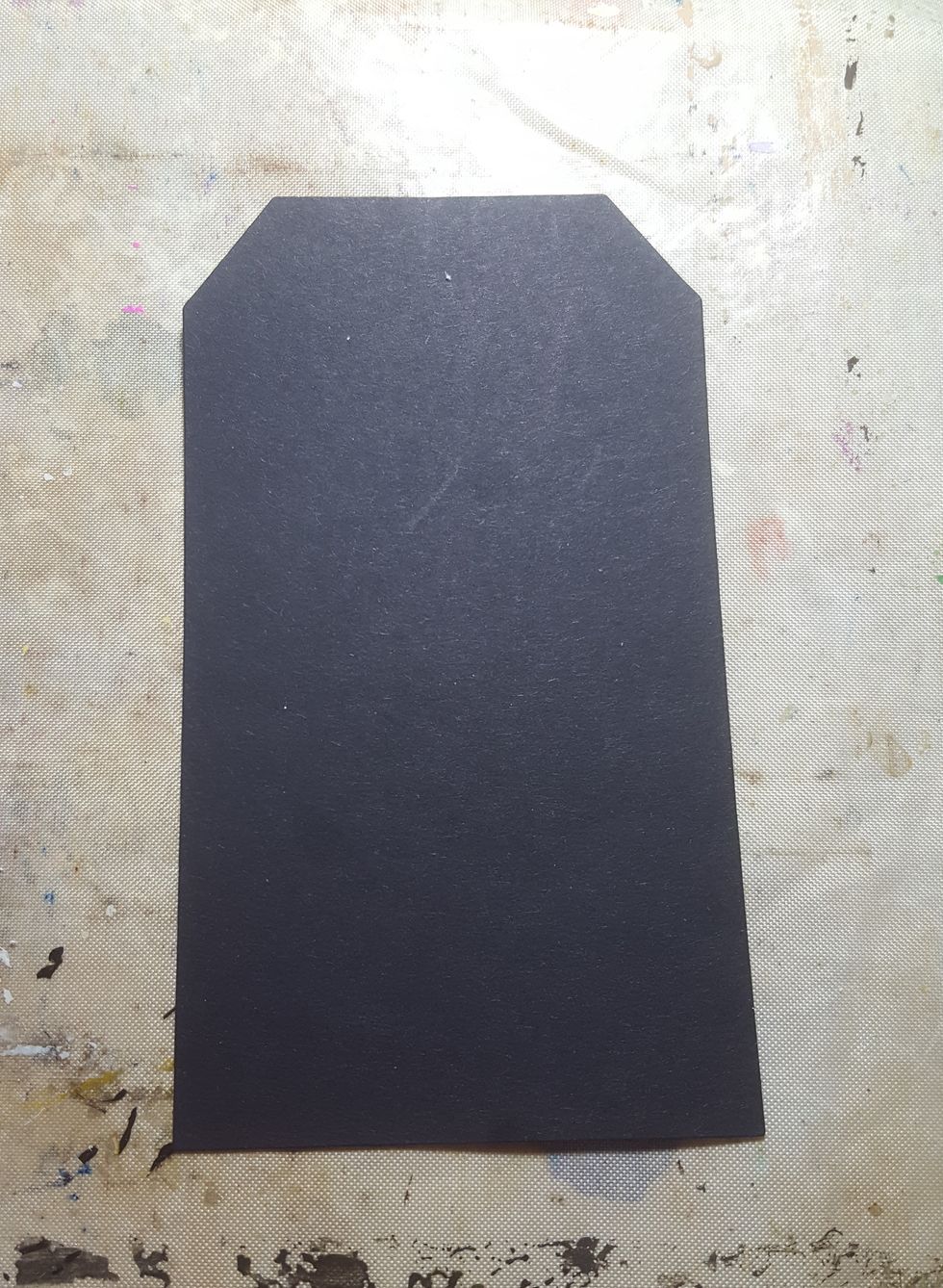 Make a 5.5 x 3 inch tag out of black cardstock.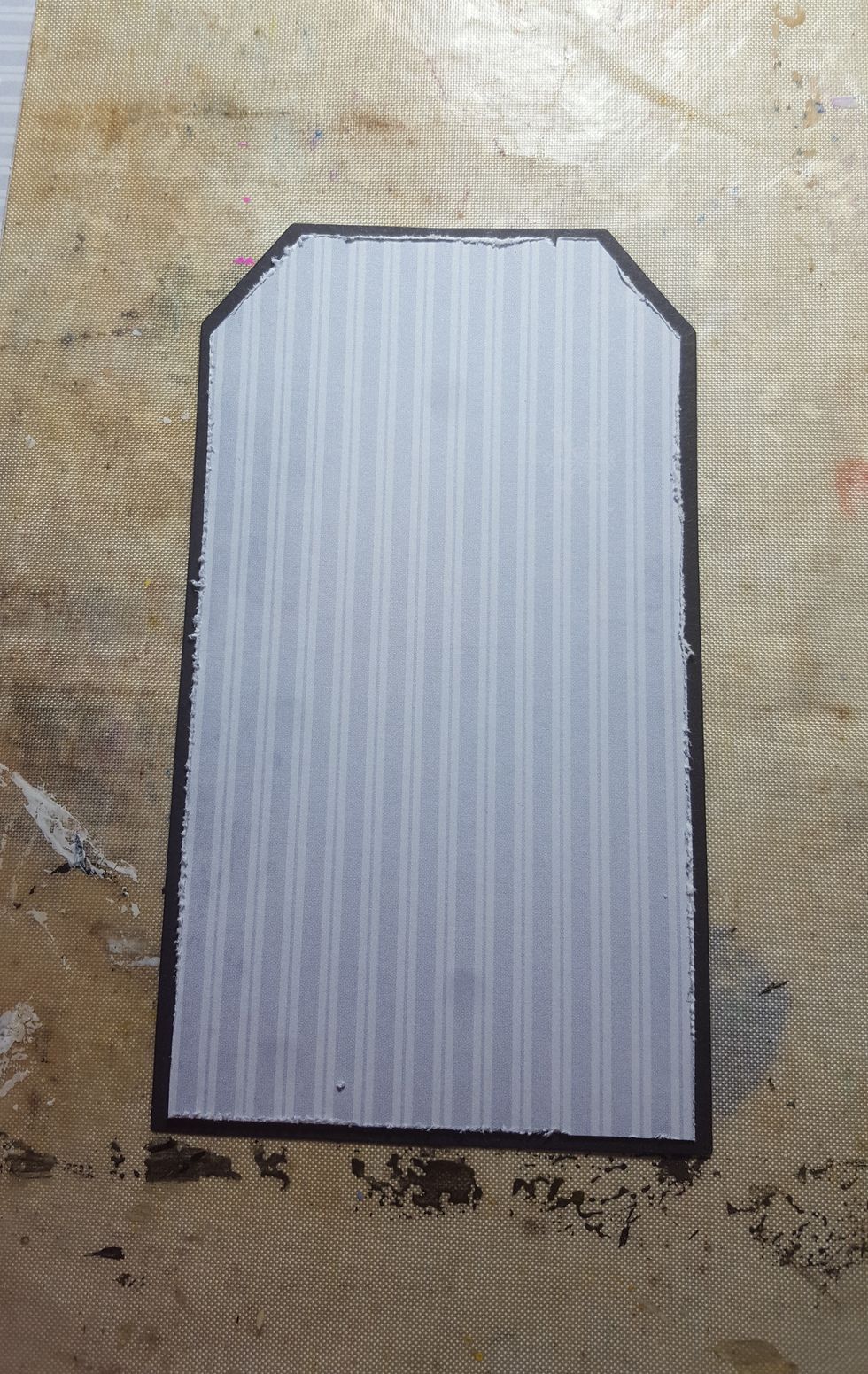 Cut a piece from the 'Chill' paper slightly smaller than the tag. Distress the edges and glue to tag.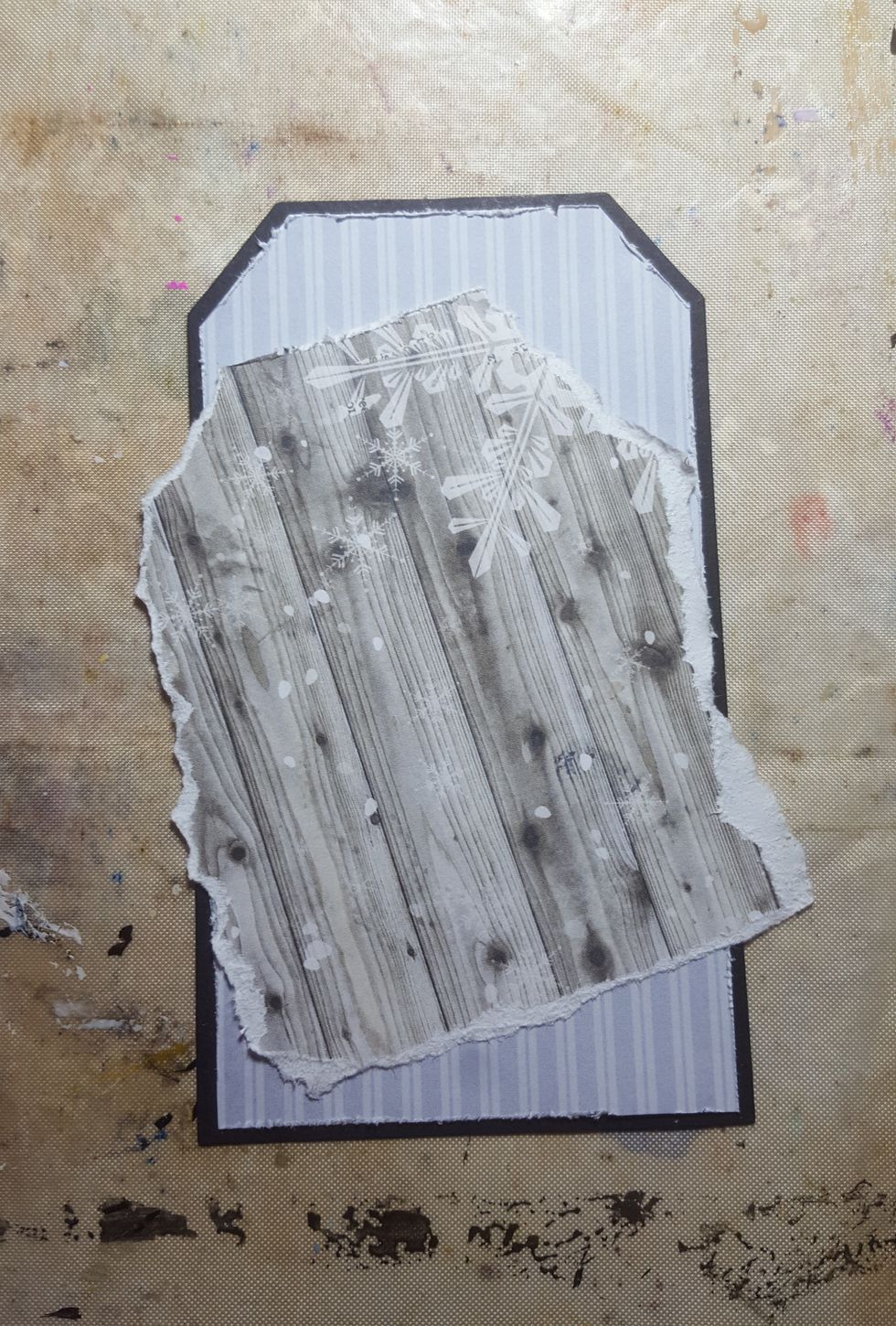 Tear a rough oblong shape from the 'Whimsy' paper and stick on tag at an angle.
Using a stencil and the grit paste add some texture.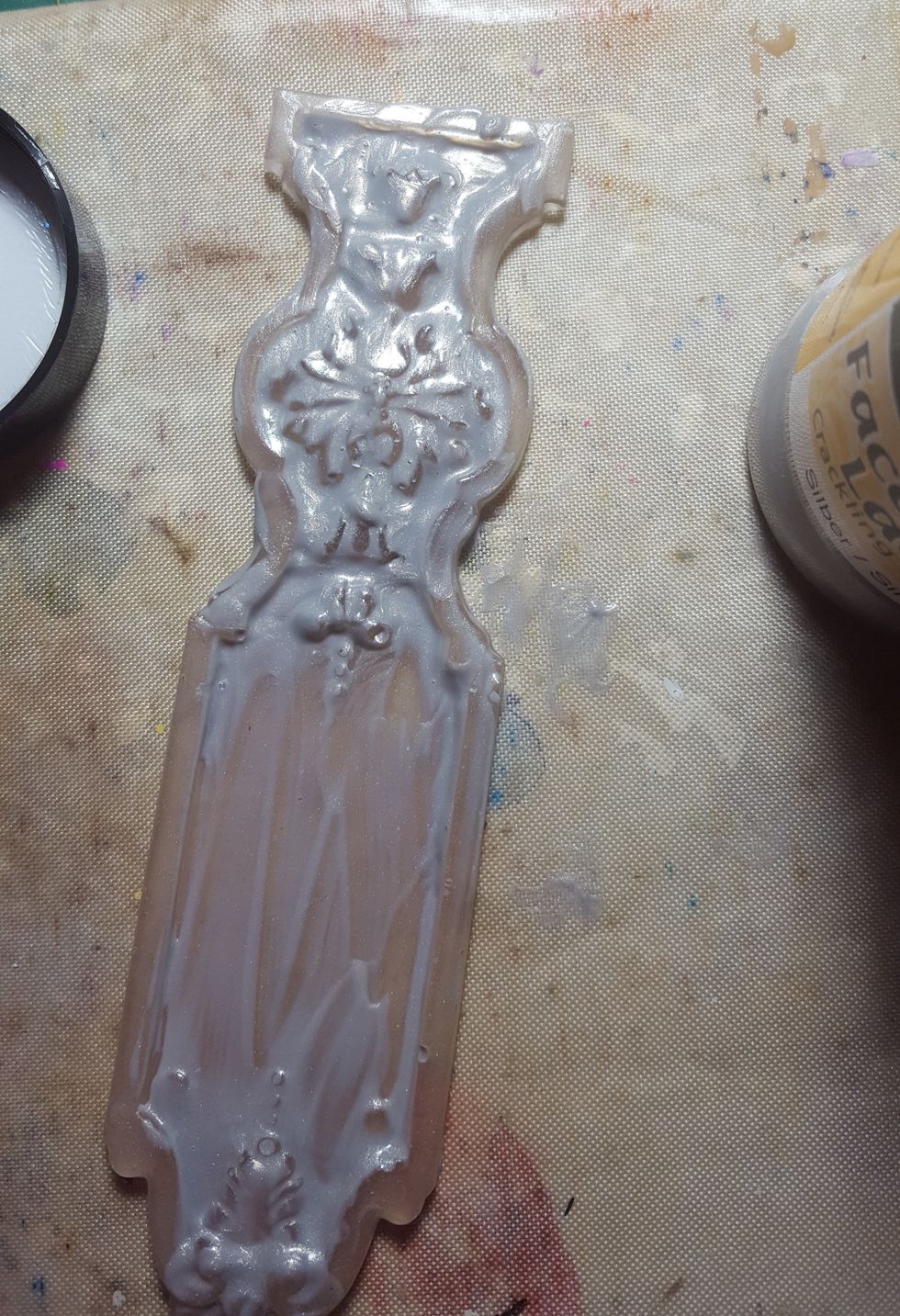 Use an ice resin moulded piece & apply silver Viva Crackling Colour (mediums Add On) to inside. I just used my finger to push the paint into the crevasses.......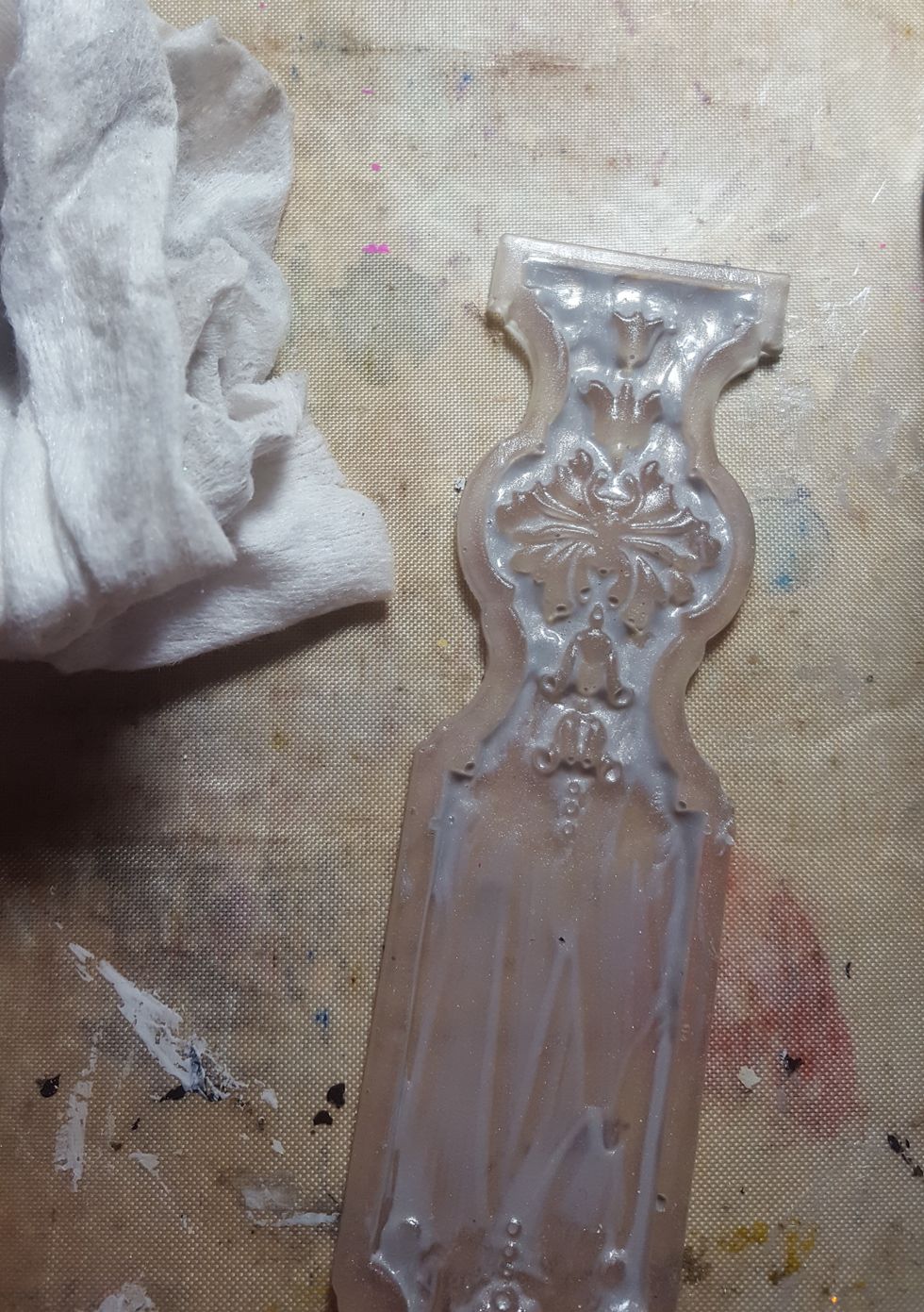 .....then with a clothe gently wipe the paint off of the raised parts.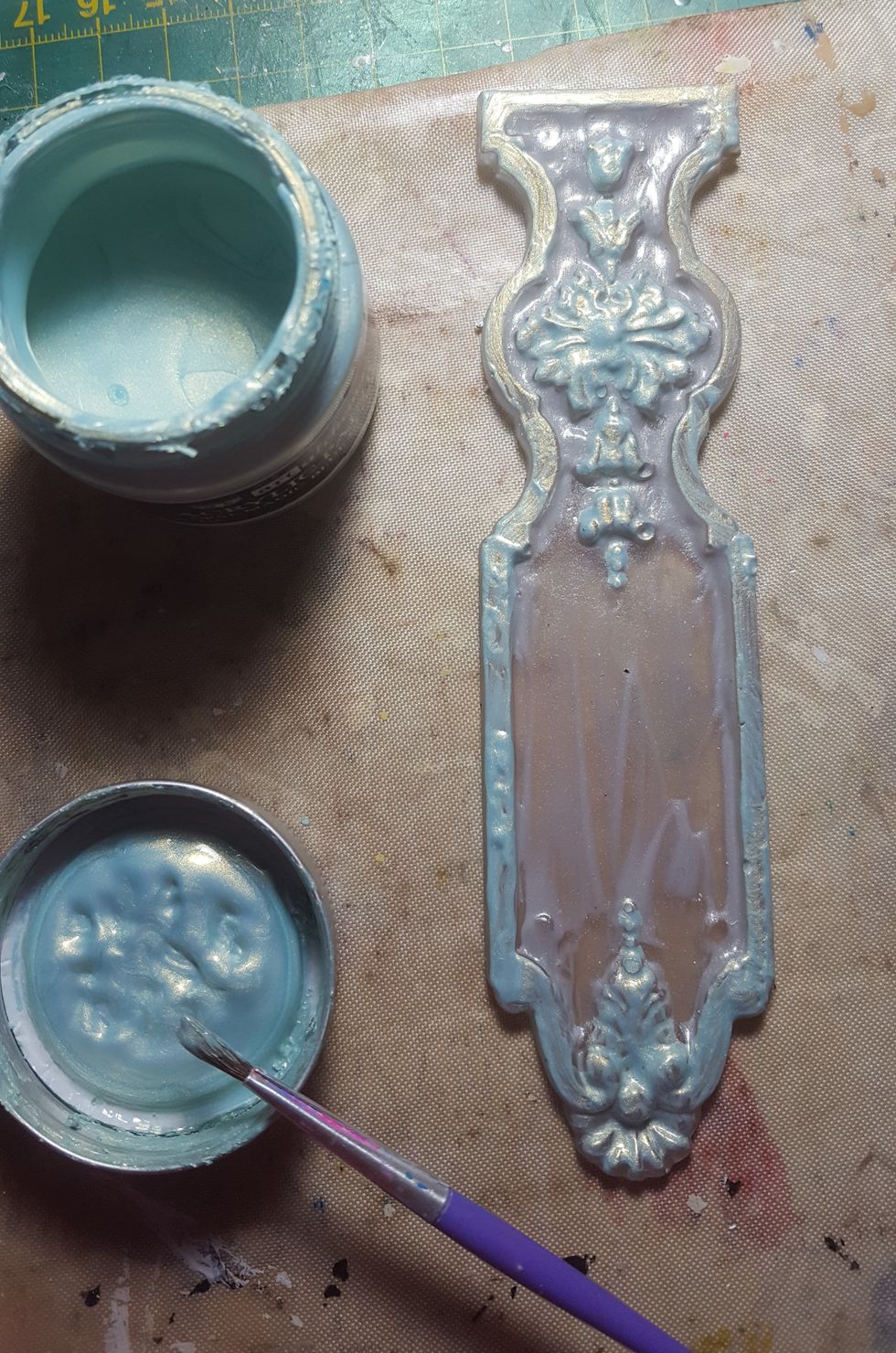 Paint the acrylic paint on the outside rim and raised parts of the resin piece.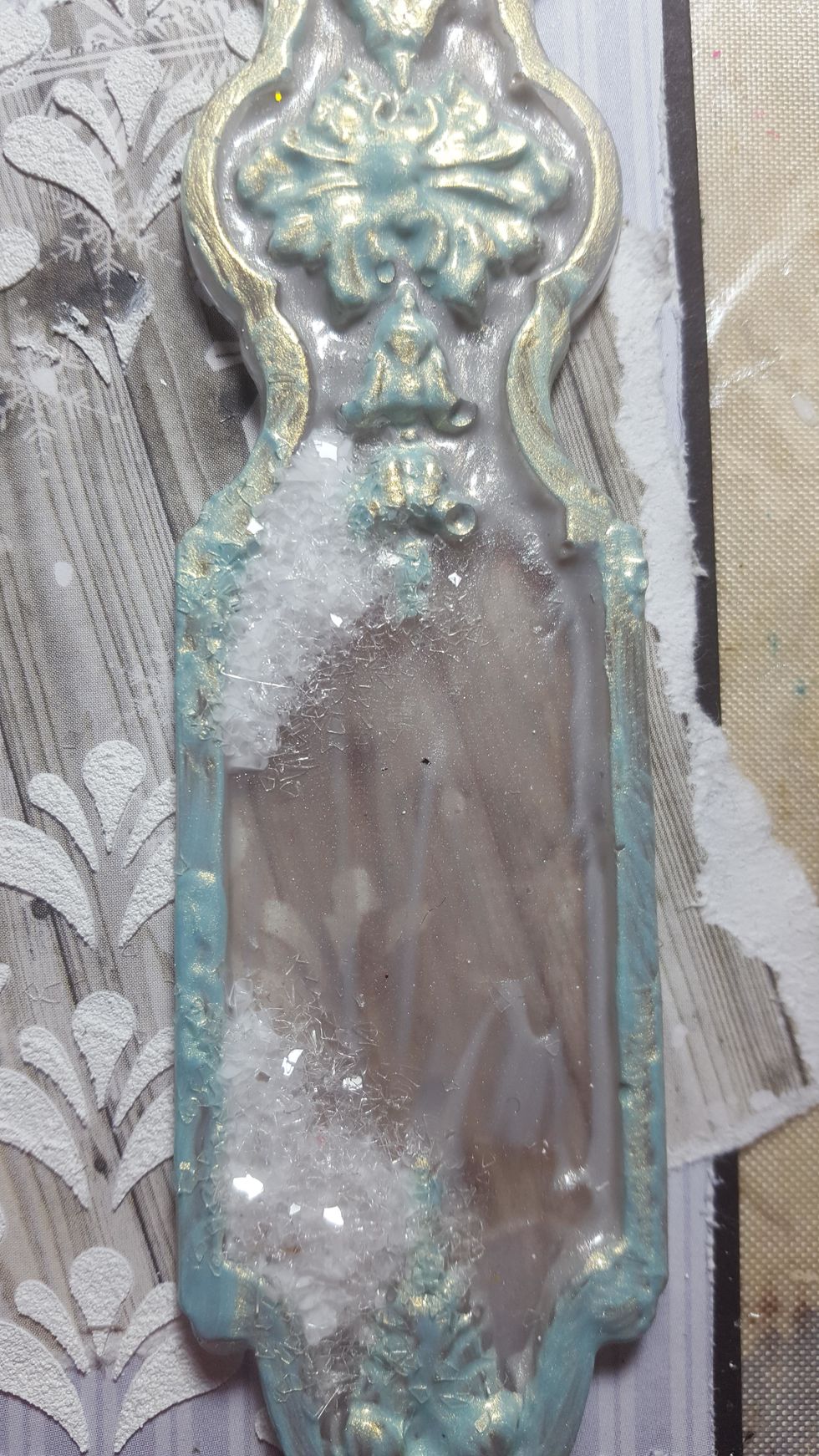 Add some Diamond Dust (Embellishment Add On) over some glue in two corners.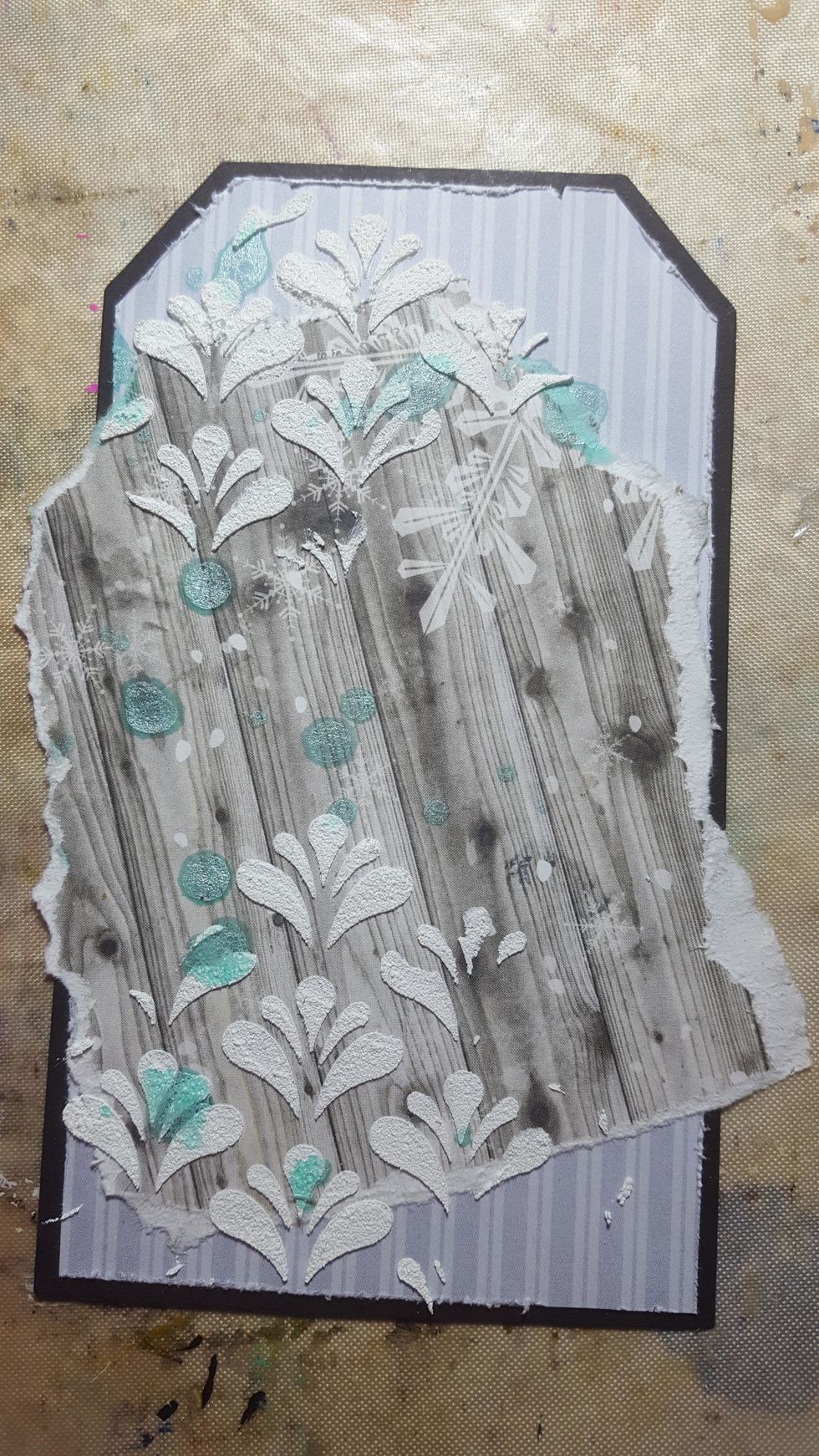 Flick a few drops of Prima ColorBloom Soft Teal mist over the tag.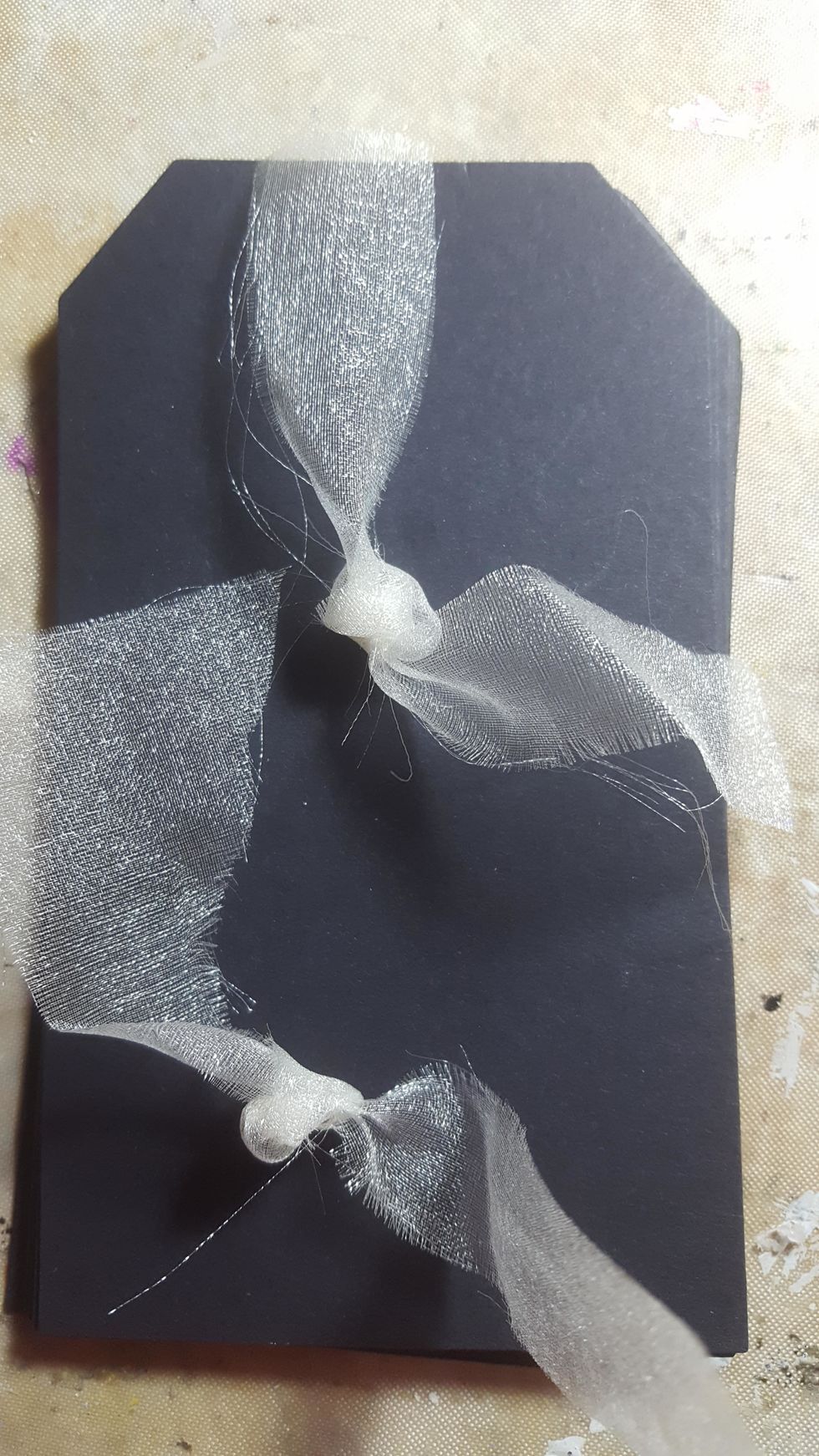 Cut 2 strips of organza and tie a double knot in the middle. These are to use in the embellishment clusters.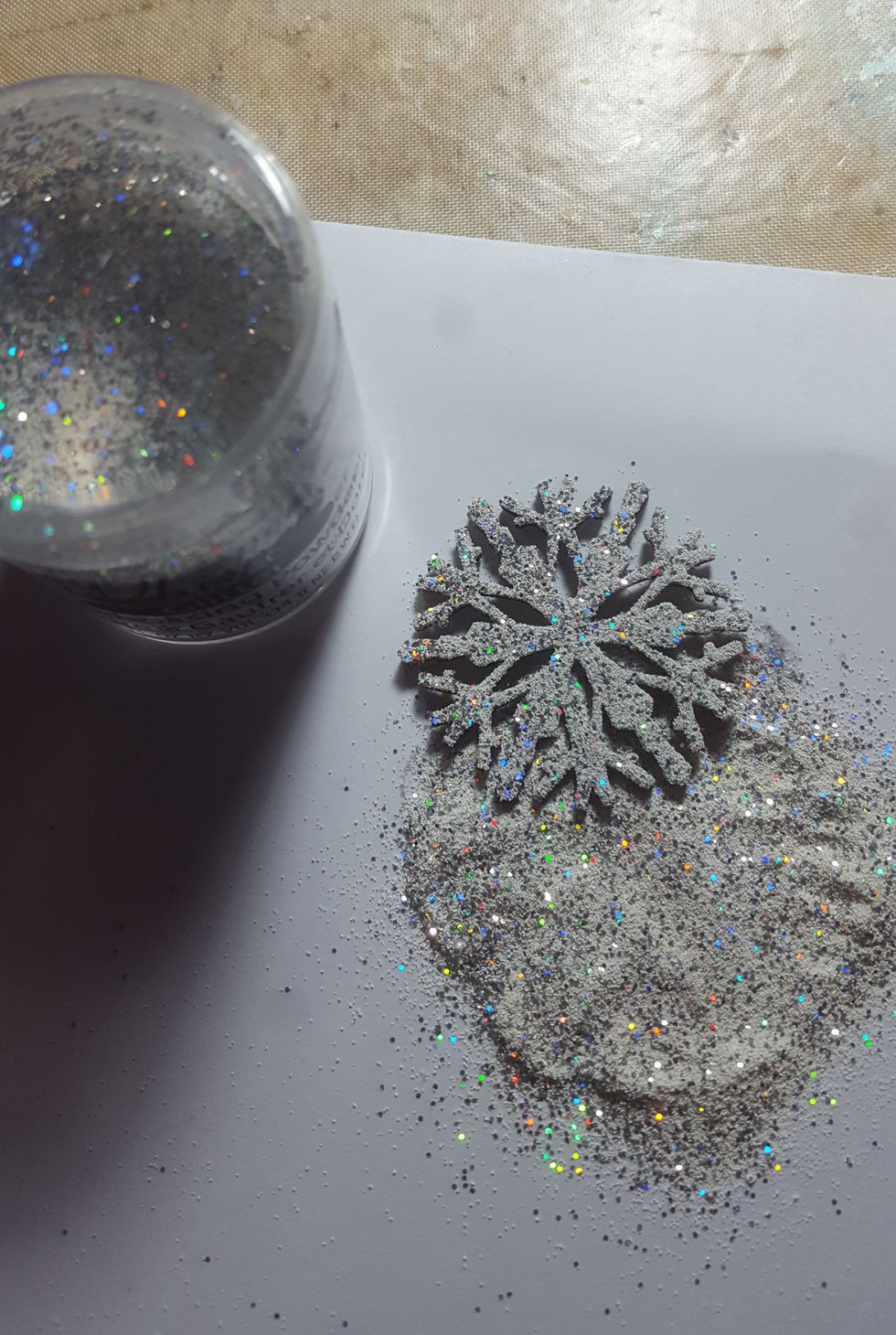 Cover 1 Creative Embellishment snowflakes (embellishment Add On) with the Whispers embossing powder from the Mediums Add On kit.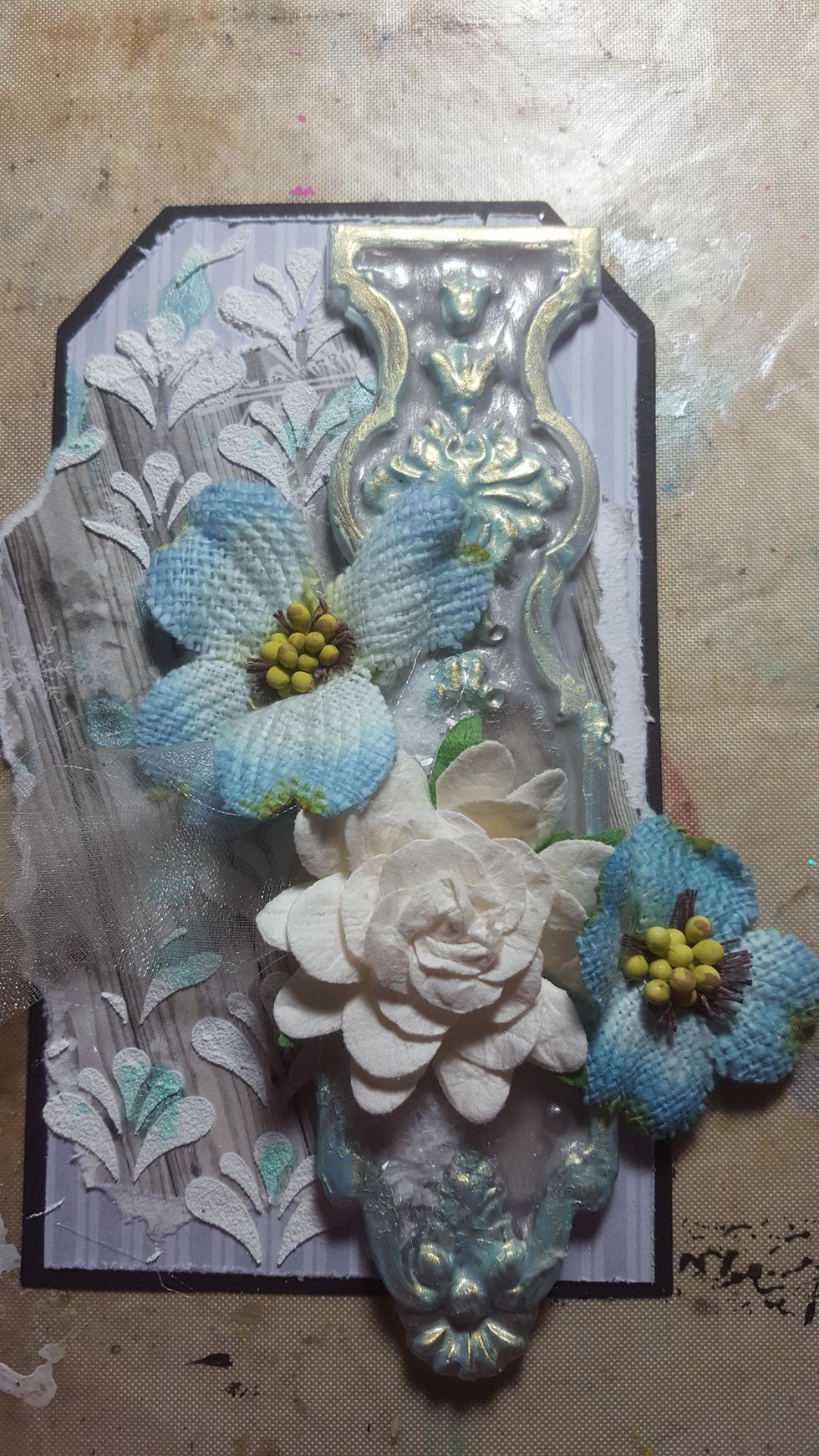 Glue the resin piece down the right hand side of tag and begin to arrange some flowers over it.
Push the knots of the organza ribbons in behind a couple of the flowers so the ribbons flow out from behind the flowers.
Fix some pearl spikes in behind a flower so they lay up the resin piece.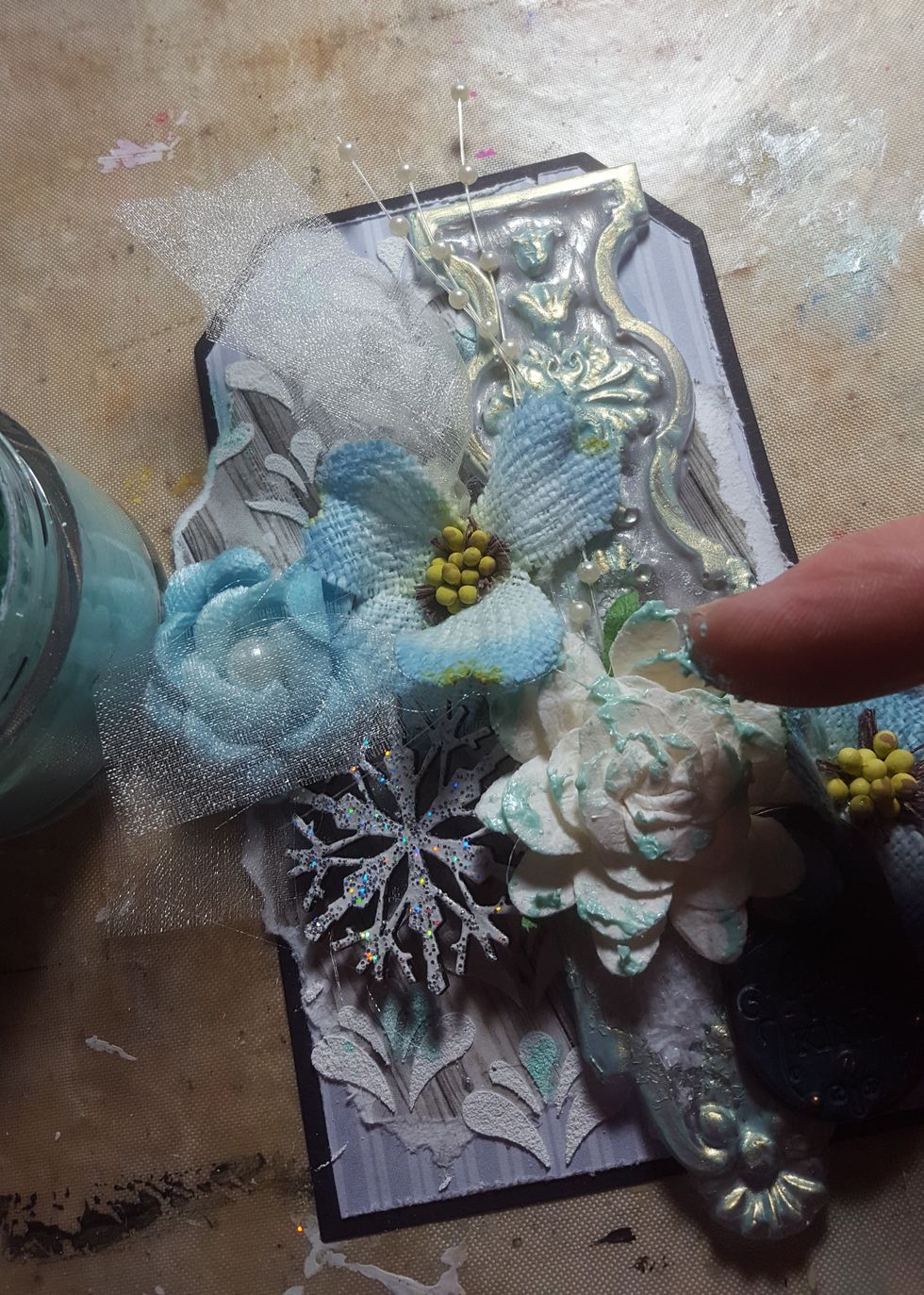 Add a metal padlock (embellishment Add On) to the bottom right of the flowers. Dab some Shimmerz Patina over the tips of the white flower......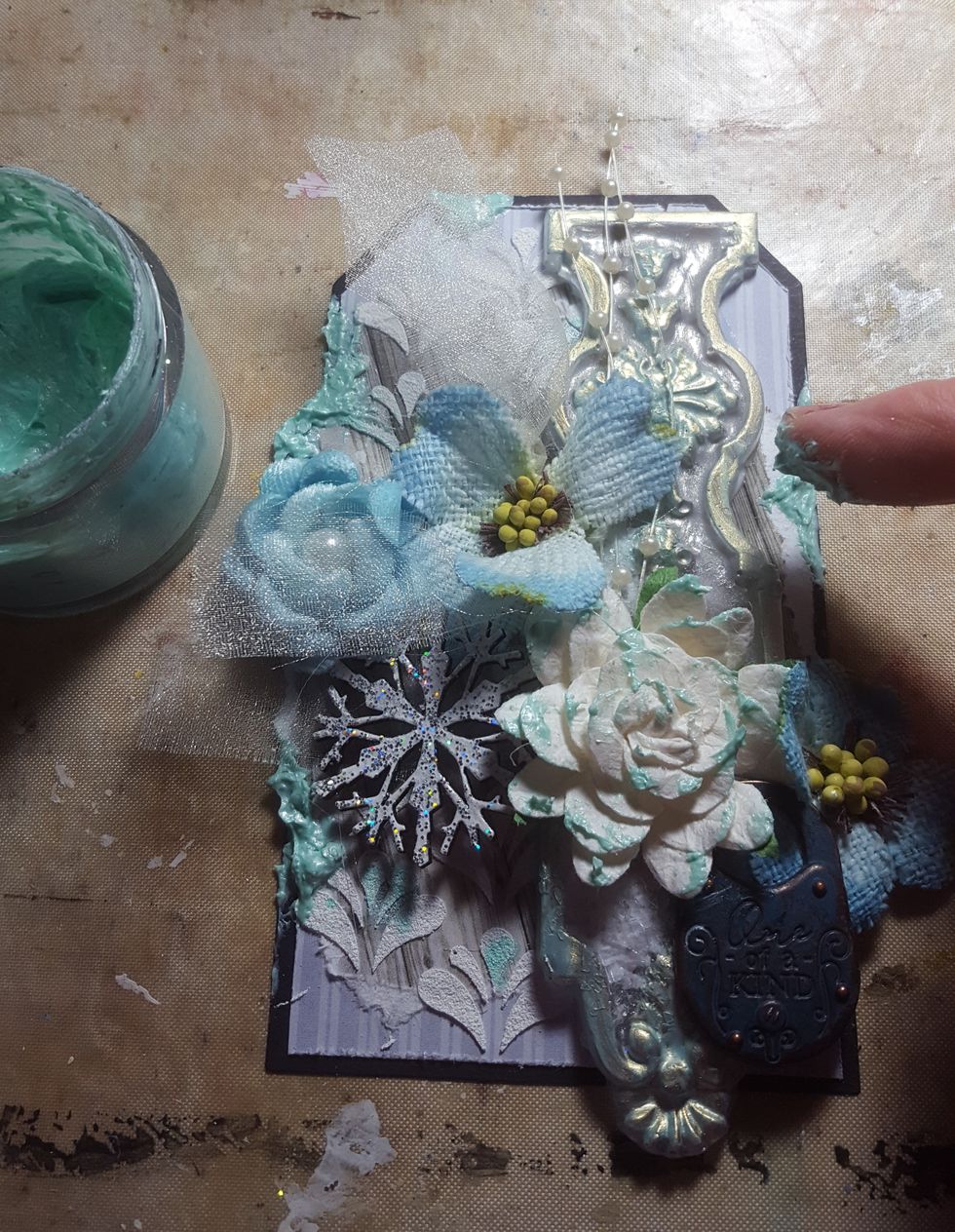 ......and randomly around the edge of the tag in 3 or 4 places.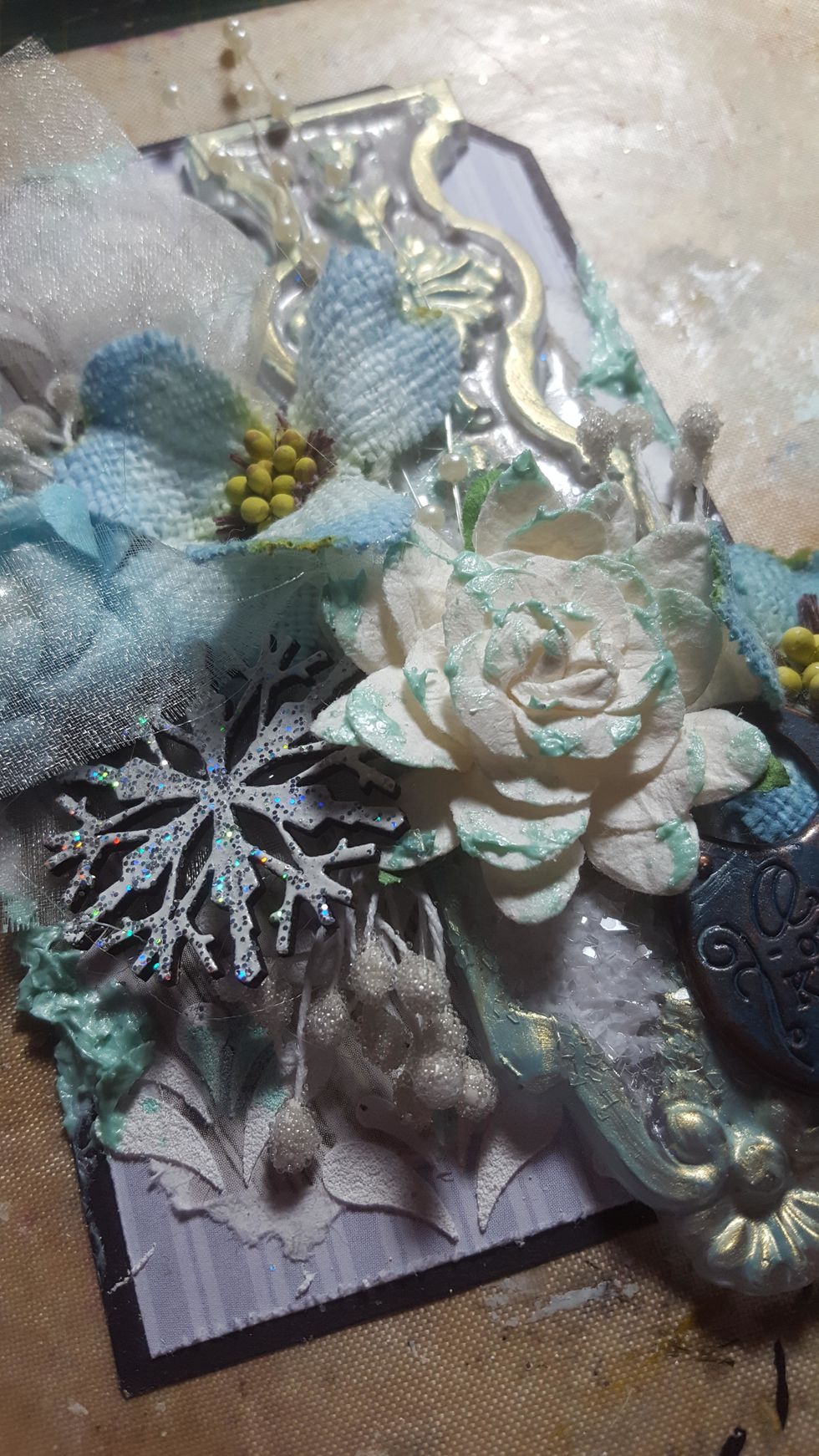 Poke some frosted buds into the embellishment cluster in 3 places.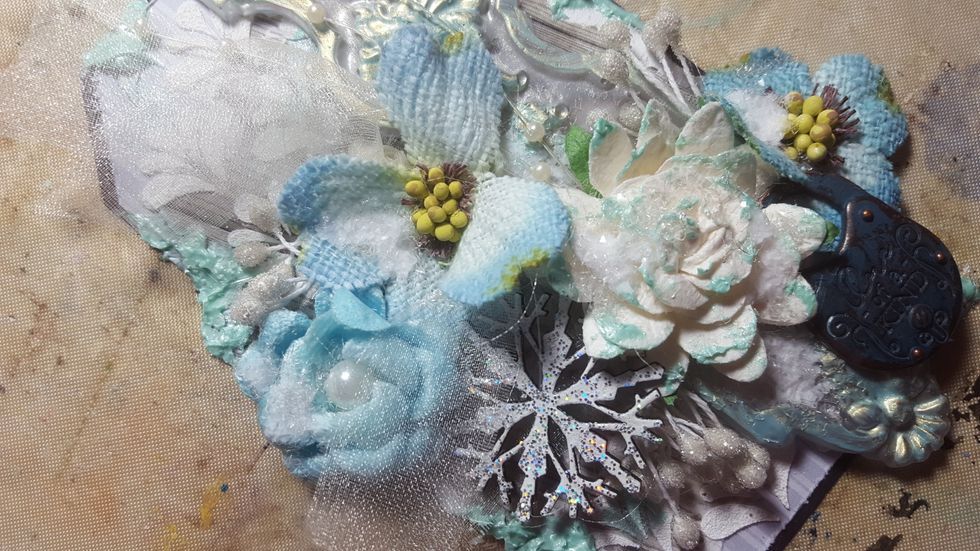 Sprinkle some Diamond Dust on glue to the insides of some of the flowers for that icy 'feel'.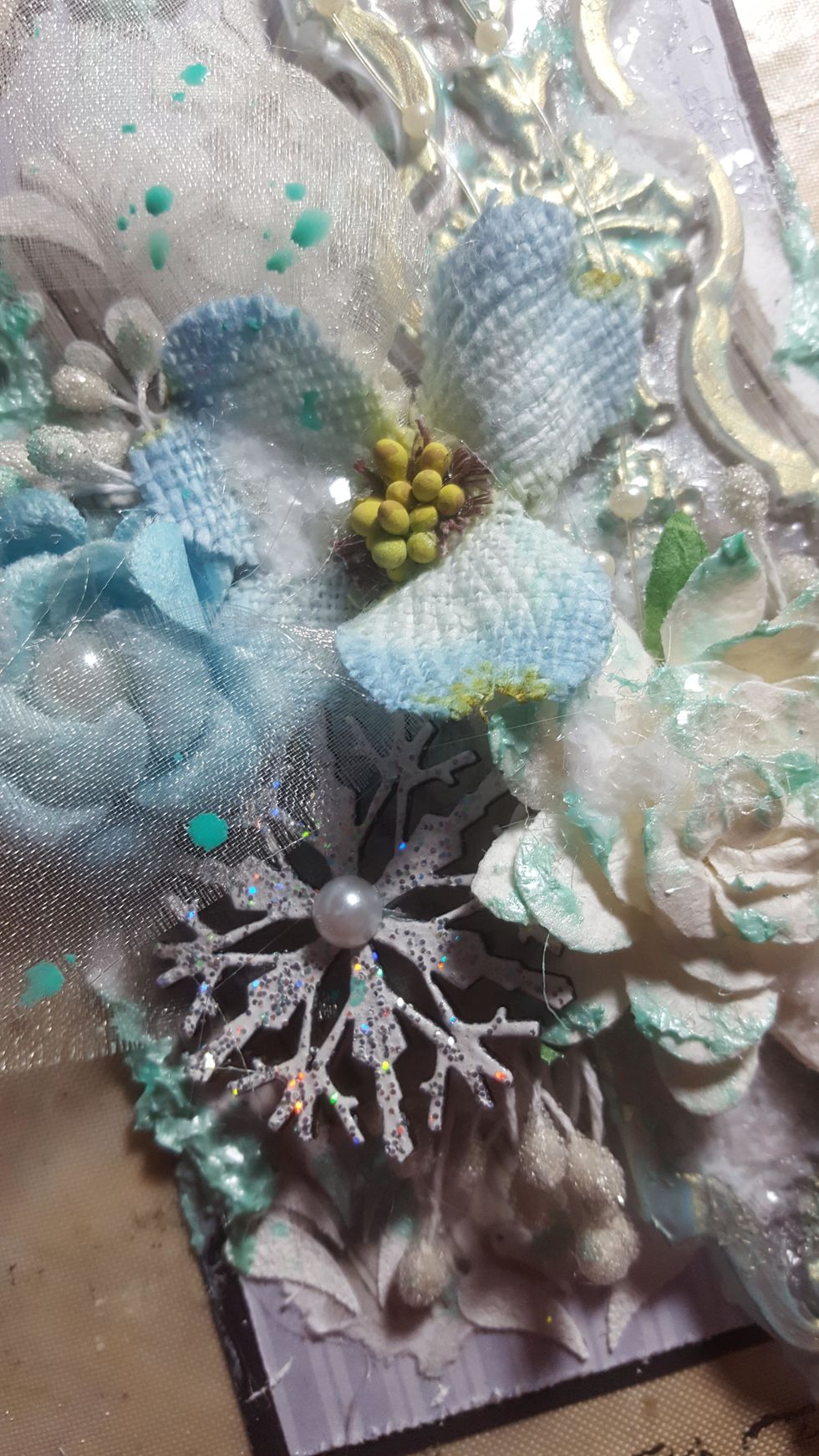 Spritz a little more Soft Teal mist over the tag. Add a pearl to the centre of the snowflake.
To mount the tag on the card - take 2 stripes of thin magnet about 2.5 inches long.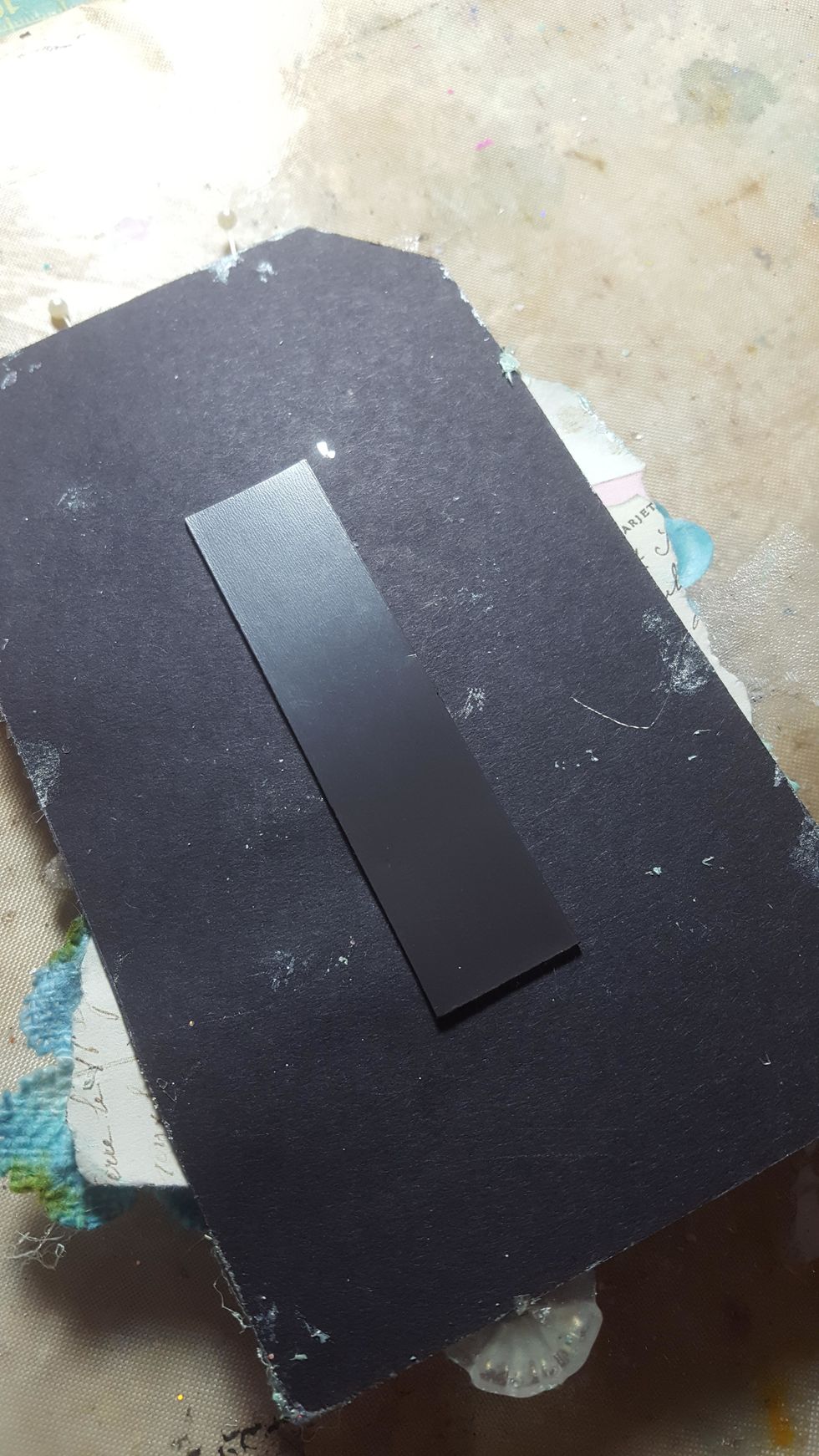 Fix one piece to the back of the tag. At this point punch a hole at the top of the tag and tie a ribbon on.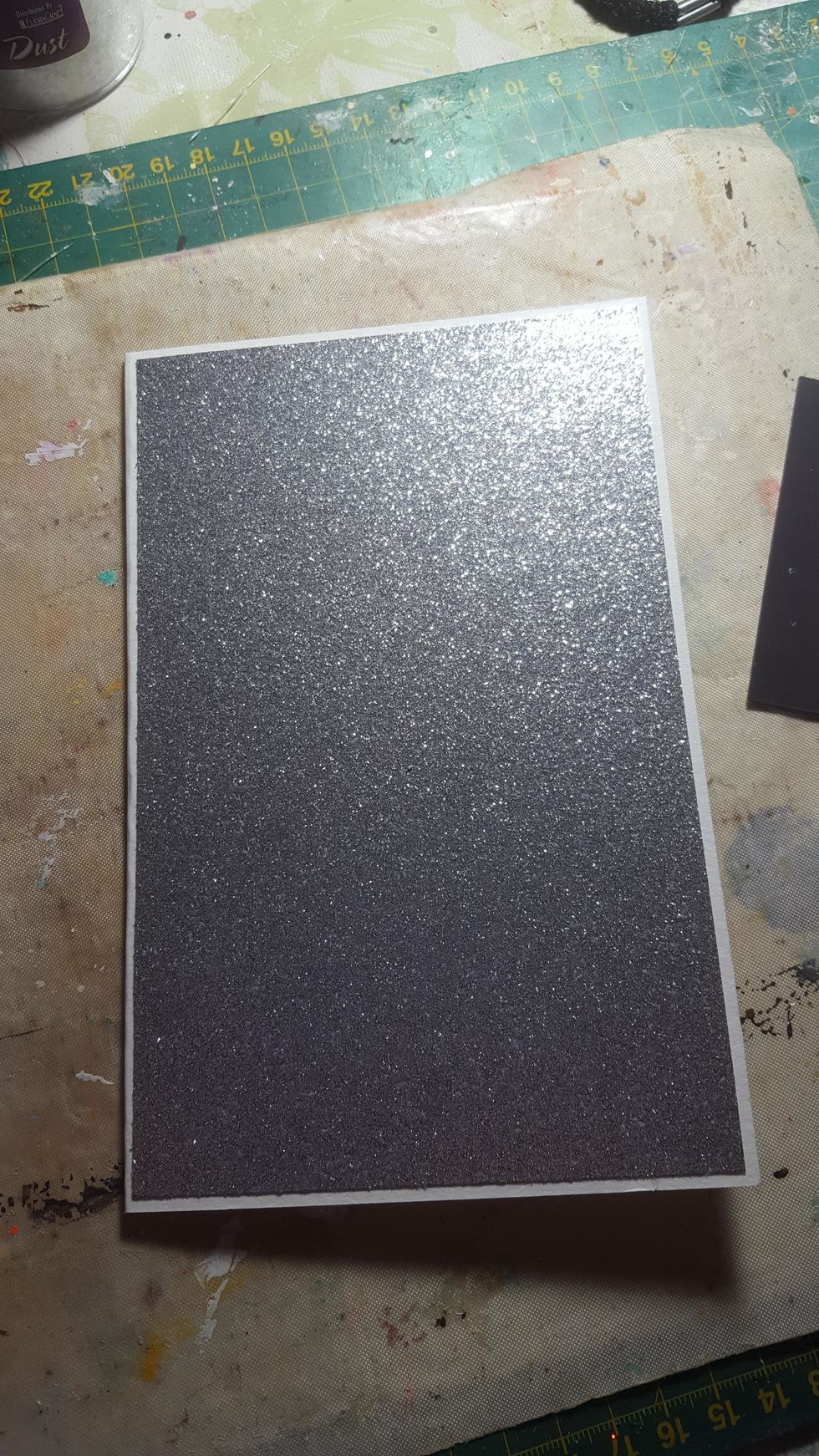 Take a card blank measuring 4.5 x 7 inches. Cut a piece of the silver glitter speciality paper slightly smaller than the card and glue to card.
Fix the 2nd magnet to the middle of the card.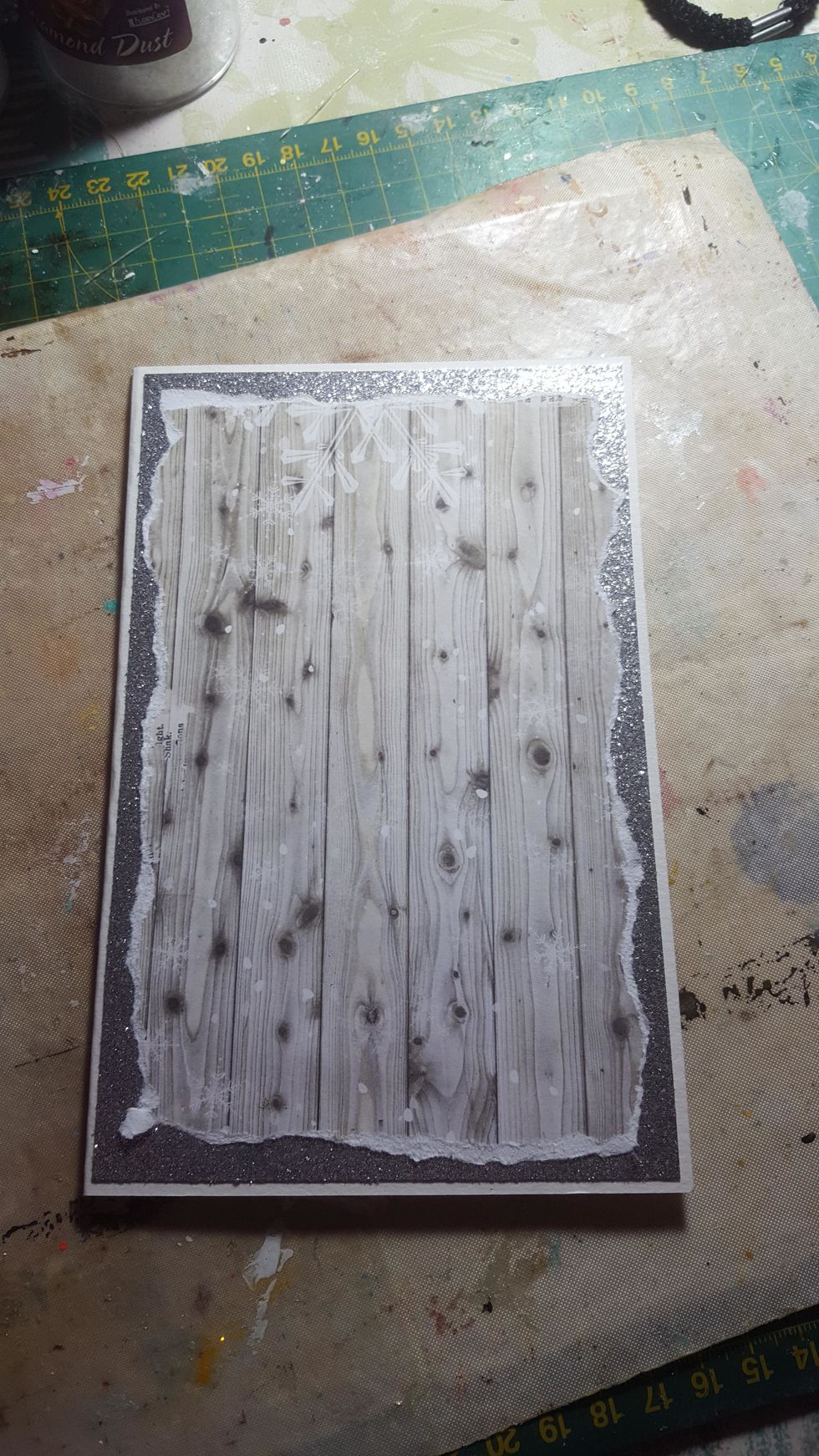 Tear another oblong piece from the 'Whimsy' paper and add over the top of the magnet to the glitter paper.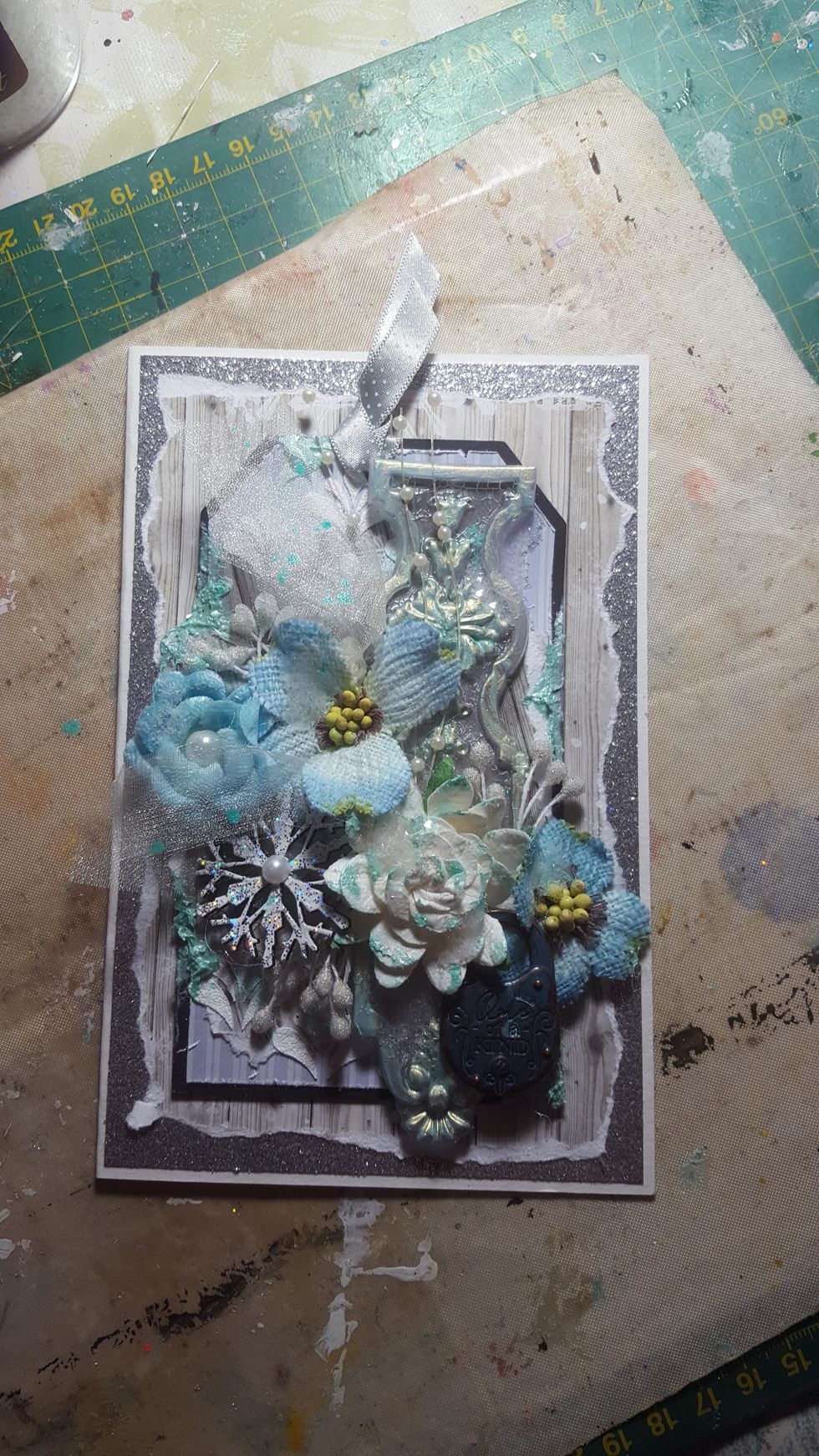 Now the magnets will do their work by attaching the tag to the card. Voila!
This is a design Team Creation for Swirlydoos Kit Club using products from their December Kit. For more details on receiving these scrapbook kits directly to your door visit www.swirlydoos.com
1.0 Swirlydoos December Technique Kit
1.0 Swirlydoos December Flower Add on Kit
1.0 Swirlydoos December Main Kit
1.0 Swirlydoos December Embellishments Add On Kit
Tim Holtz Distress Grit Paste (previous kit)
1.0 Swirlydoos December Mediums Kit
Prima Colorbloom Mist Soft Teal
2.0 Magnets
Prima Stencil
Shimmerz Textures Patina
Organza, ribbon and Frosted Buds
Art Alchemy Acrylic Paint Opal Magic Blue Gold