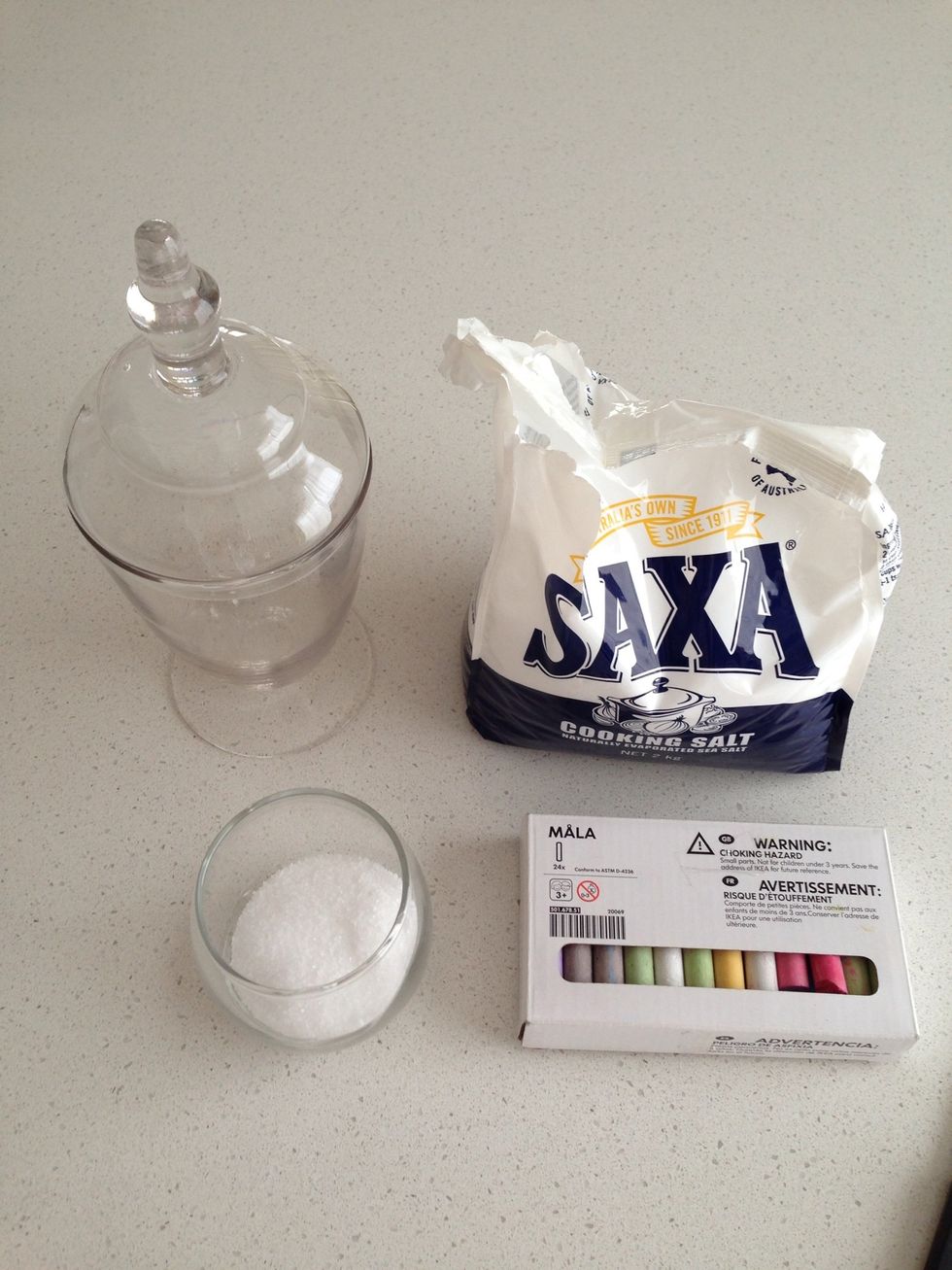 Pour some salt into empty glass.
Stir the salt with chalk, any colour you prefer.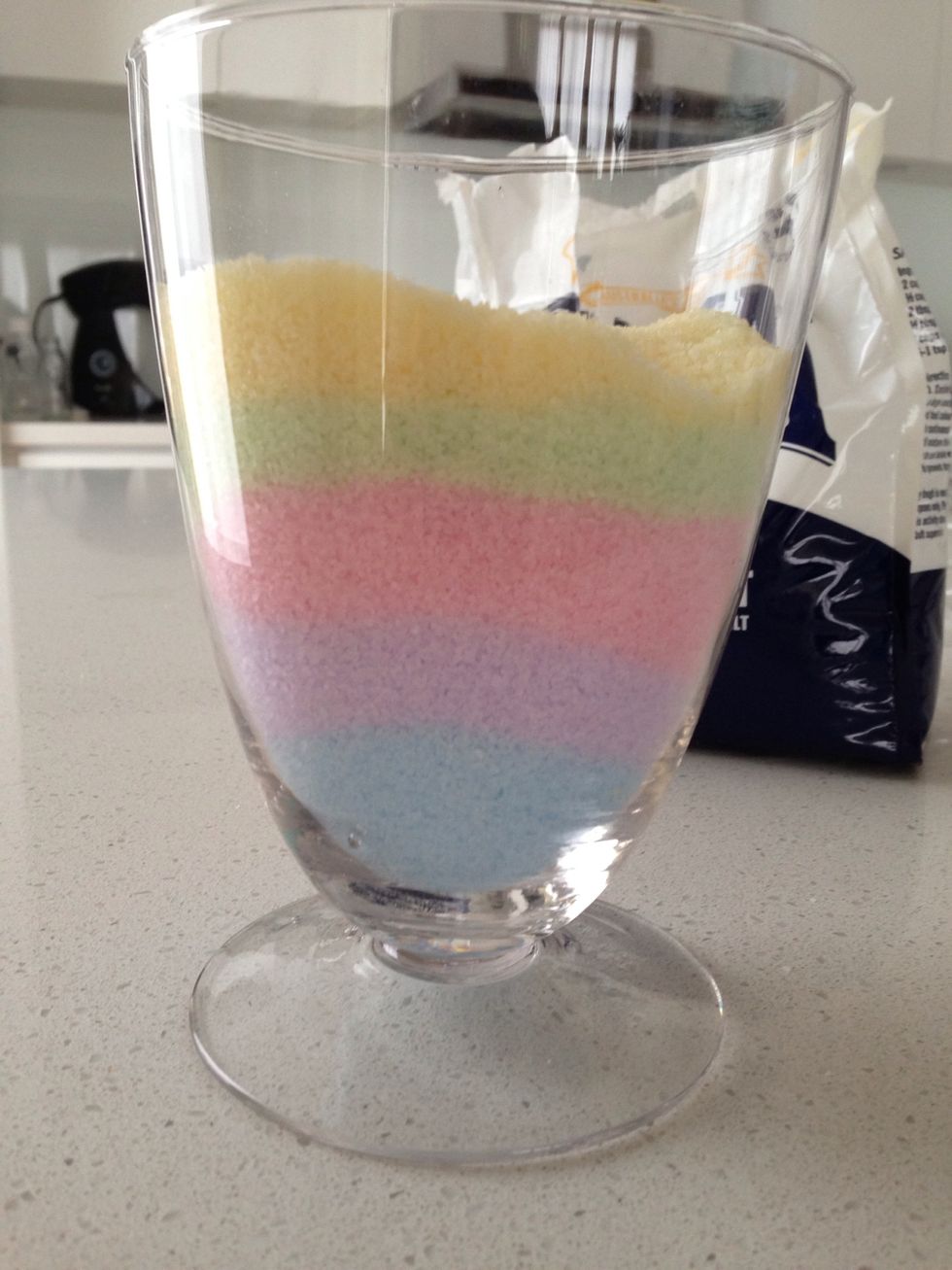 Then, pour the coloured salt into the jar, then make another colour and pour into the jar again. Keep doing it until the jar is 3/4 full.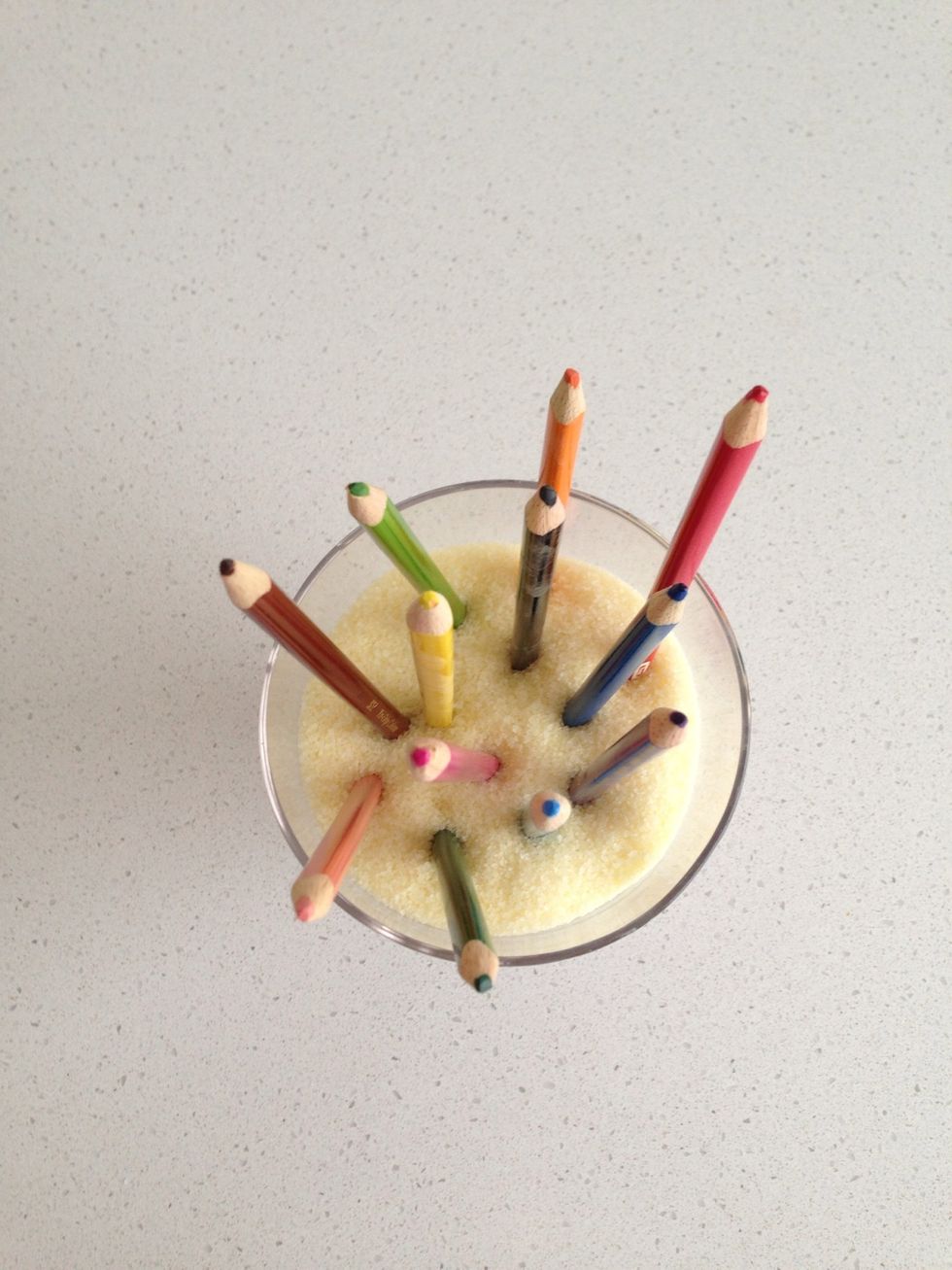 Tadaaah.. You can use it as pencil holder or make up brushes holder.. The possibility is endless!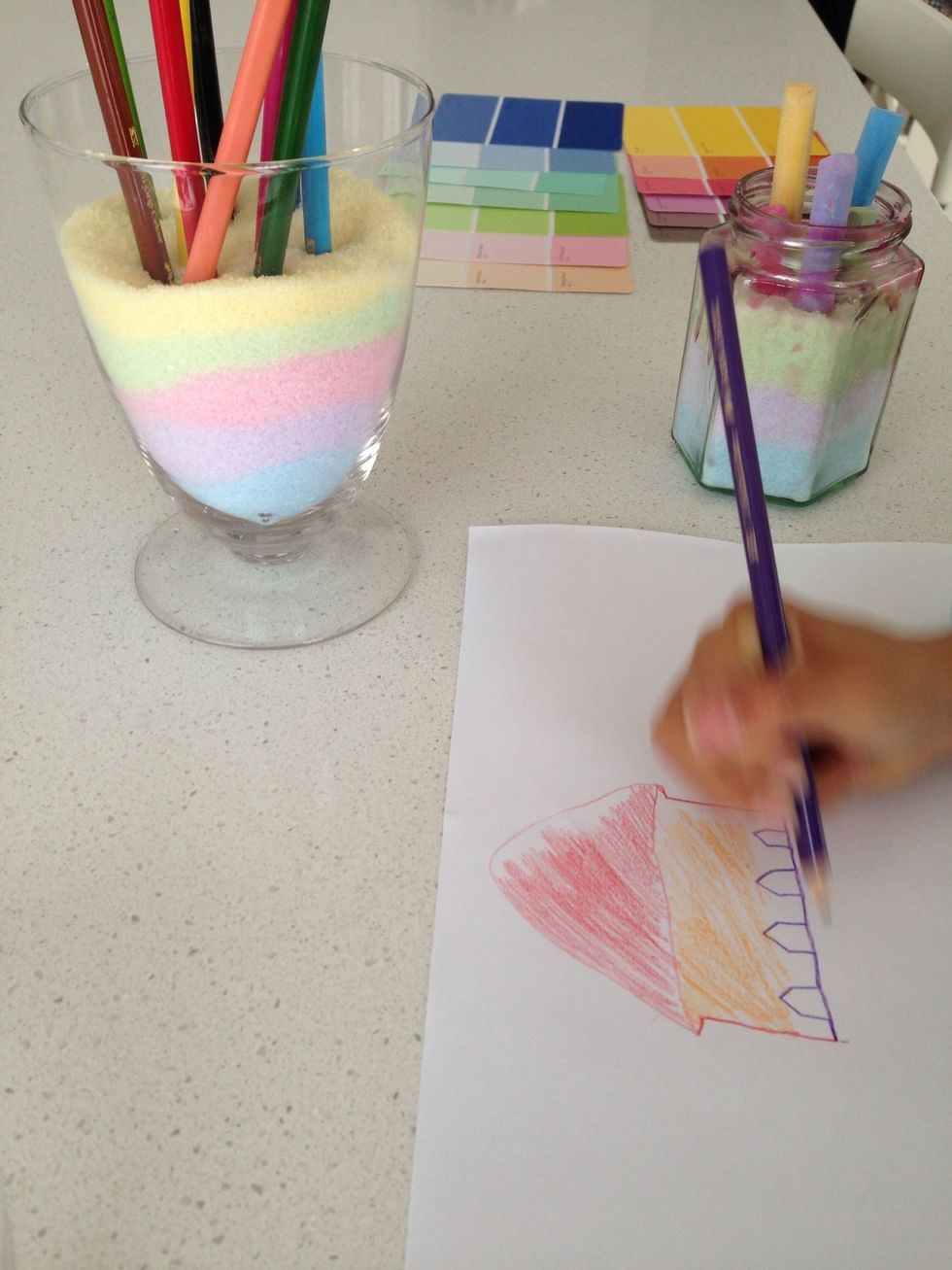 Valentine Chandra
Creating anything yummy and pretty to kill my curiosity is what I do best! Follow my Instagram @valentinech for daily update of my creations