How to make magic chicken soup
I threw this together when I had the stomach plague, and it hit the spot. It would have been nice if someone had made it for me! ;)
144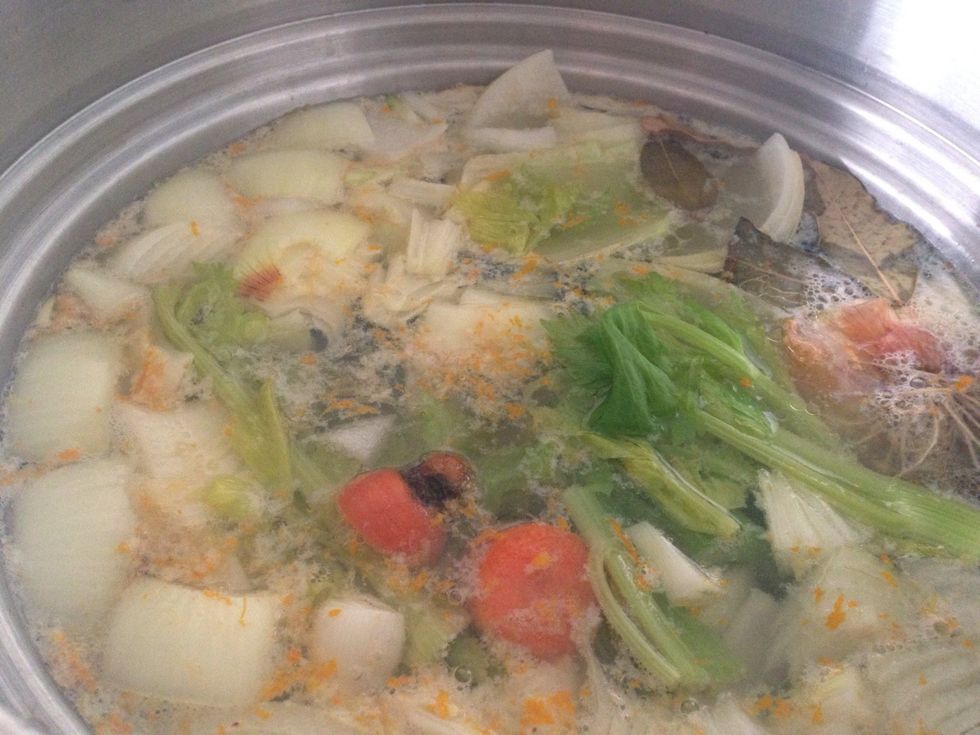 Throw the chicken in a pot with your chopped onions, the zest and juice of the orange, bay leaves, and the ends of your celery and carrots. Fill with water to cover everything and simmer 2 hours.
Chop carrots and chop/peel parsnips. Toss in olive oil, season with salt & pepper, and roast in the oven at 375 for 45 minutes.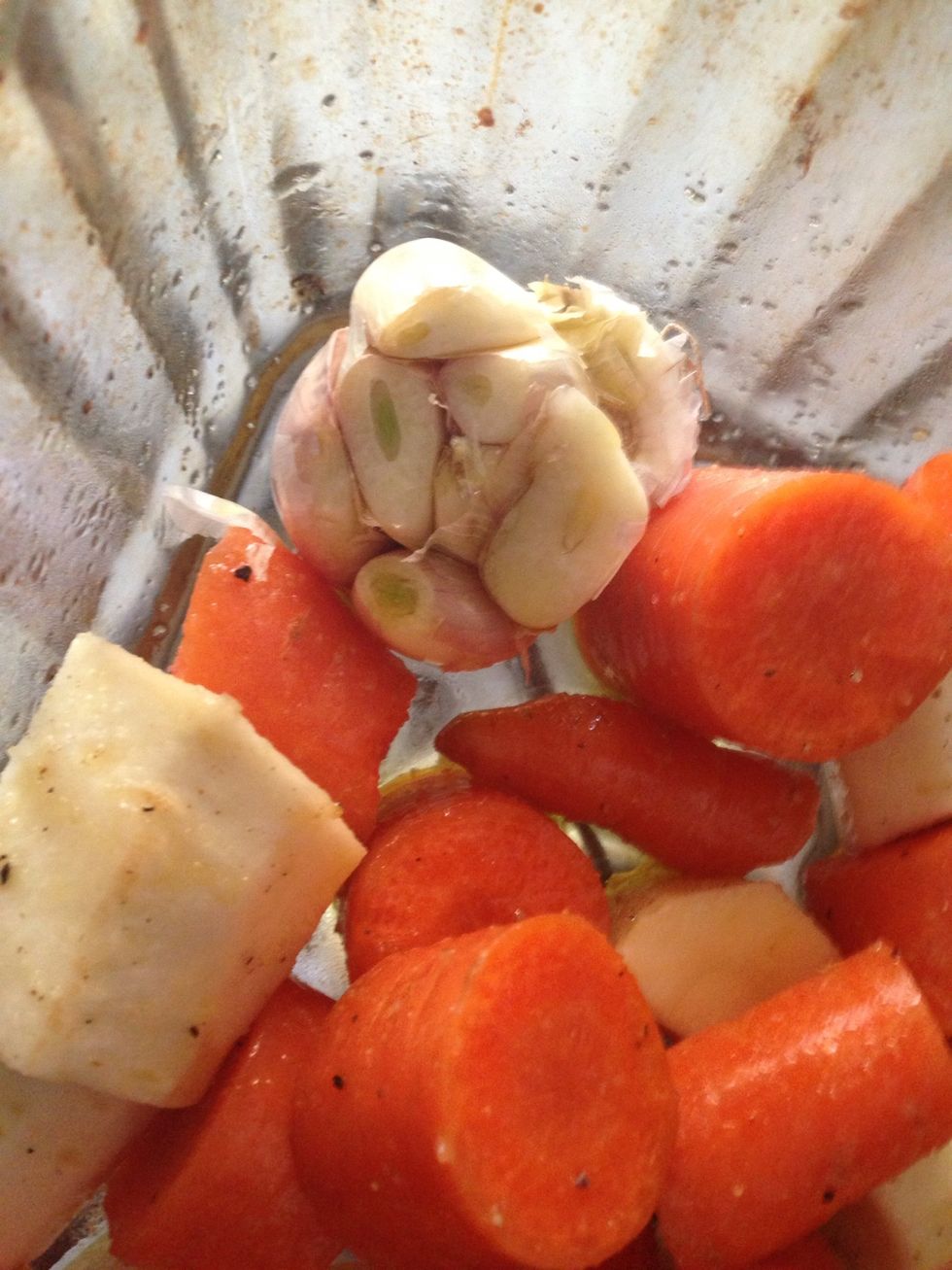 Whoops. Forgot the garlic. Chop the top off the bulb and drizzle with olive oil. Throw it in with the parsnips/carrots.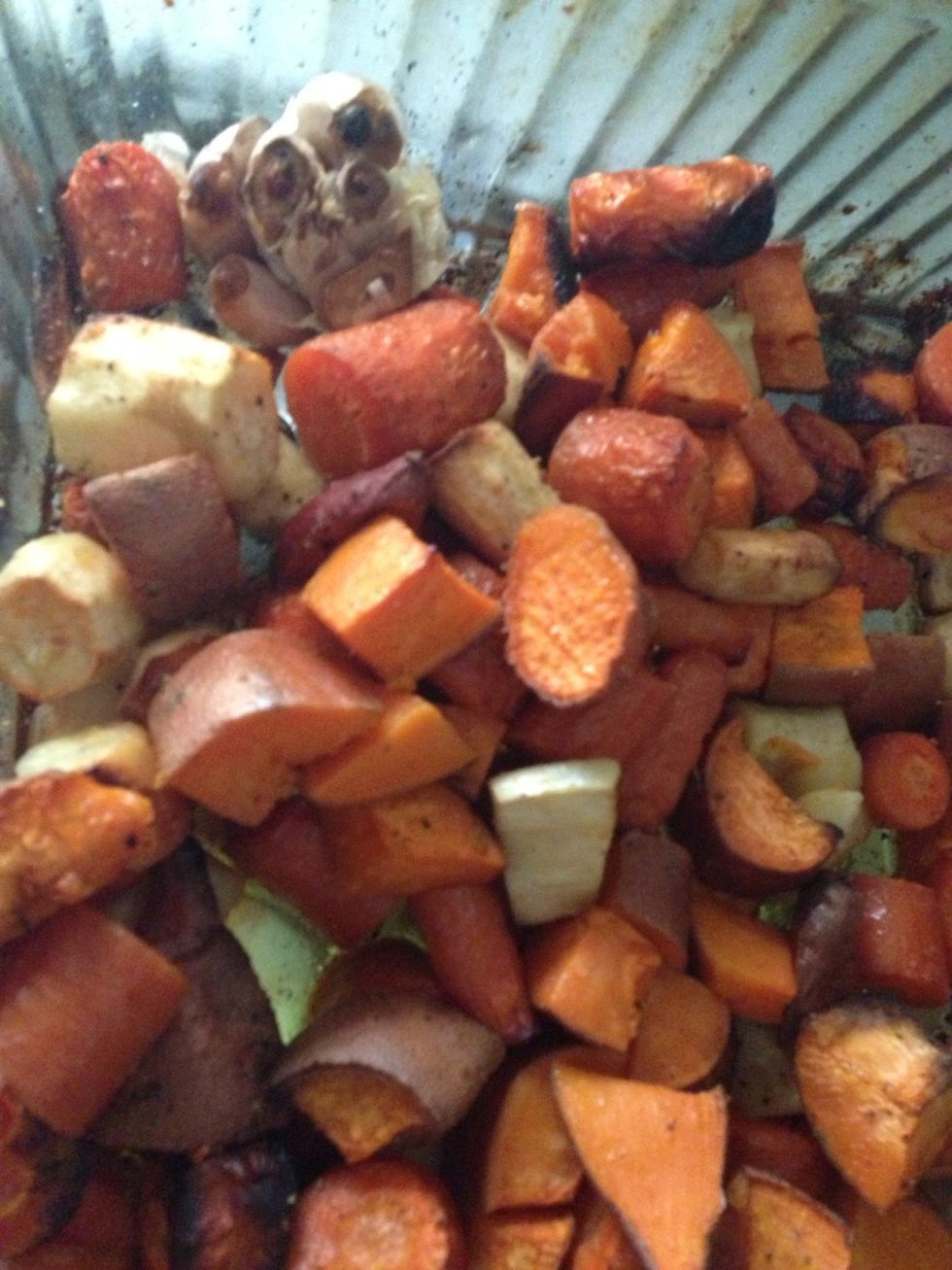 After 10 minutes, add chopped sweet potatoes. Toss and drizzle more olive oil if necessary.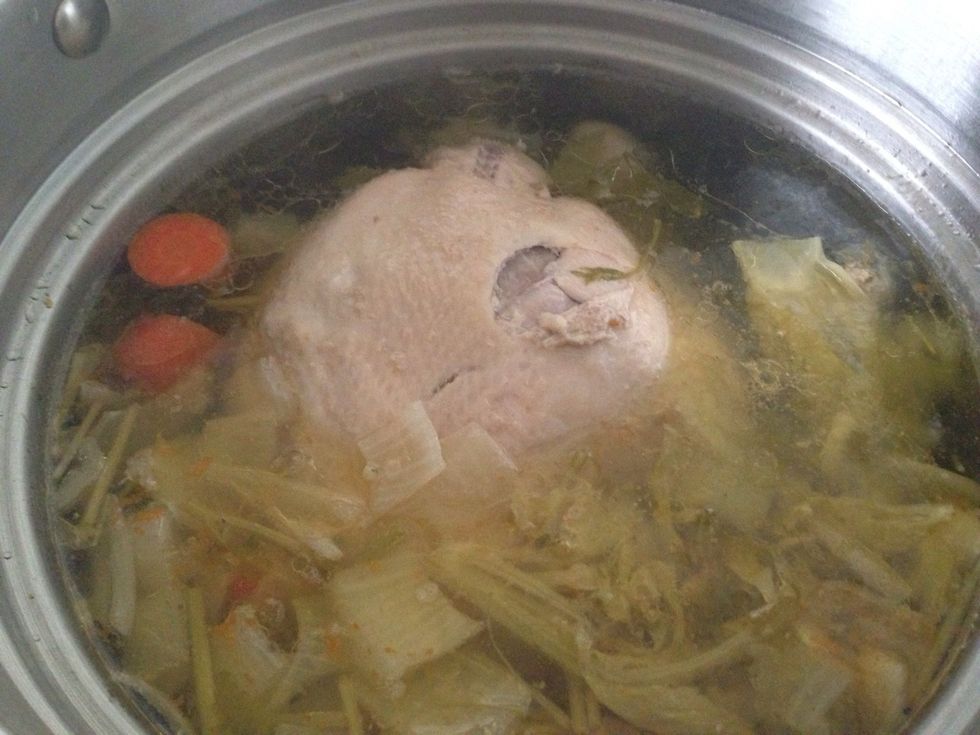 After 2 hours, the chicken is done!
It should come apart pretty easy. I just stabbed it with a BBQ fork and the leg came off.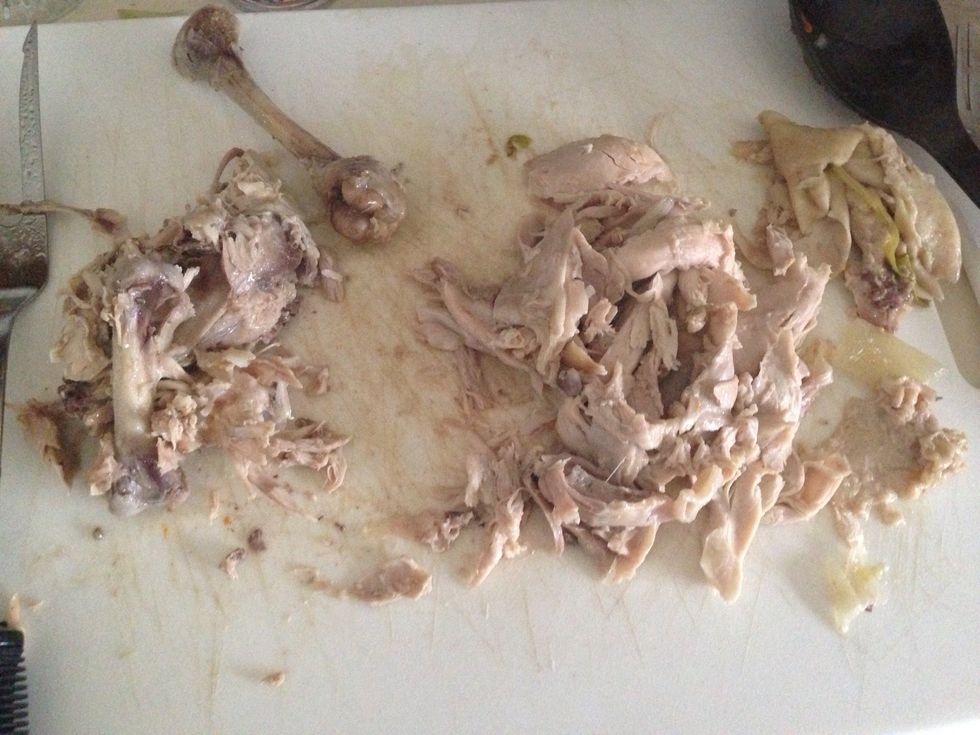 Pull the meat off the bone with a fork. Discard the skin.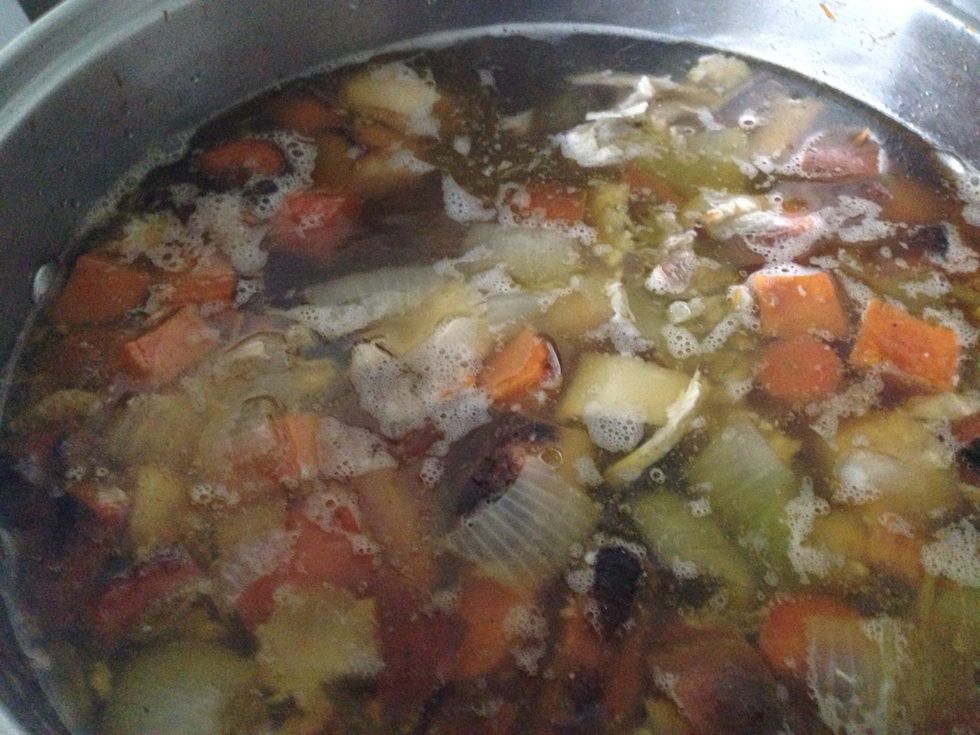 Return the chicken meat to the stock pot. Add roasted veggies, chopped celery and squeeze in the roasted garlic cloves. Add thyme. Simmer another 10 minutes.
Serve with chopped parsley.
1.0 Whole chicken
1.0 Onion
2.0 Bay leaves
1.0 Citrus fruit
3.0 Ribs celery
3.0 Carrots
3.0 Parsnips
1.0 Bulb garlic
Olive oil
2.0 Sweet potatoes
Parsley
Thyme
Carolyn Murphy
Content creator, blogger, and runner. I do lots of yoga. Oh, and sometimes, I make food and it tastes good.