This is a detailed recipe i got from a chef friend. I didn't make any change to it, but you can be less picky about it. This is a delicate sweet, be gentle. I hope you'd like it. Enjoy! 💗💗💗
12
Separate the eggs, keep the whites in the fridge for at least 24 hrs. This is perfect, cos i used the yolks in my swirl cheesecake guide already.
On the day you're making macarons, put the whites out in room temp for a several hrs to be in room temp. Tip💡in beating whipped cream you want everything cold. For egg whites you want room temp.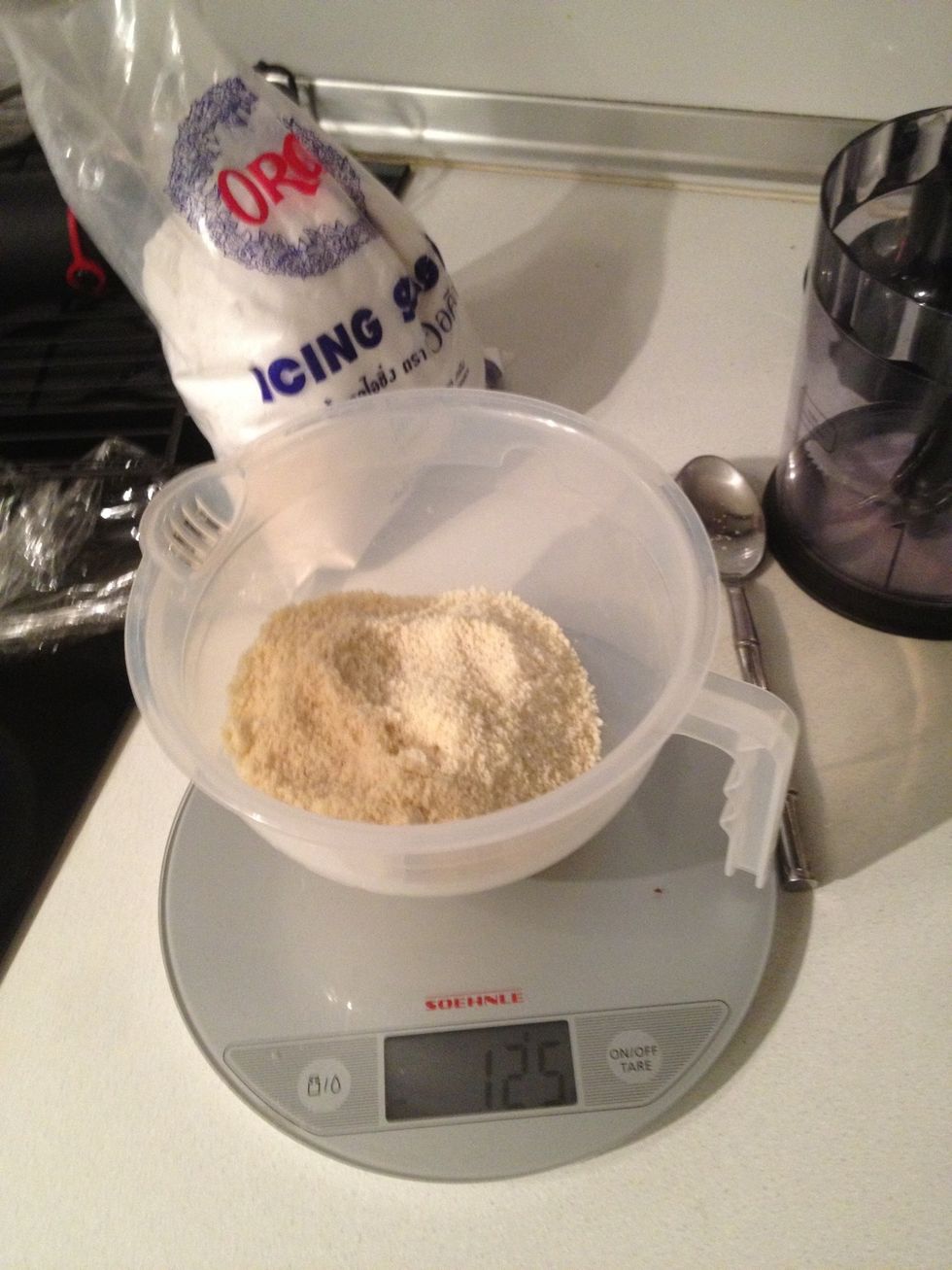 Measure out the almond meal and icing sugar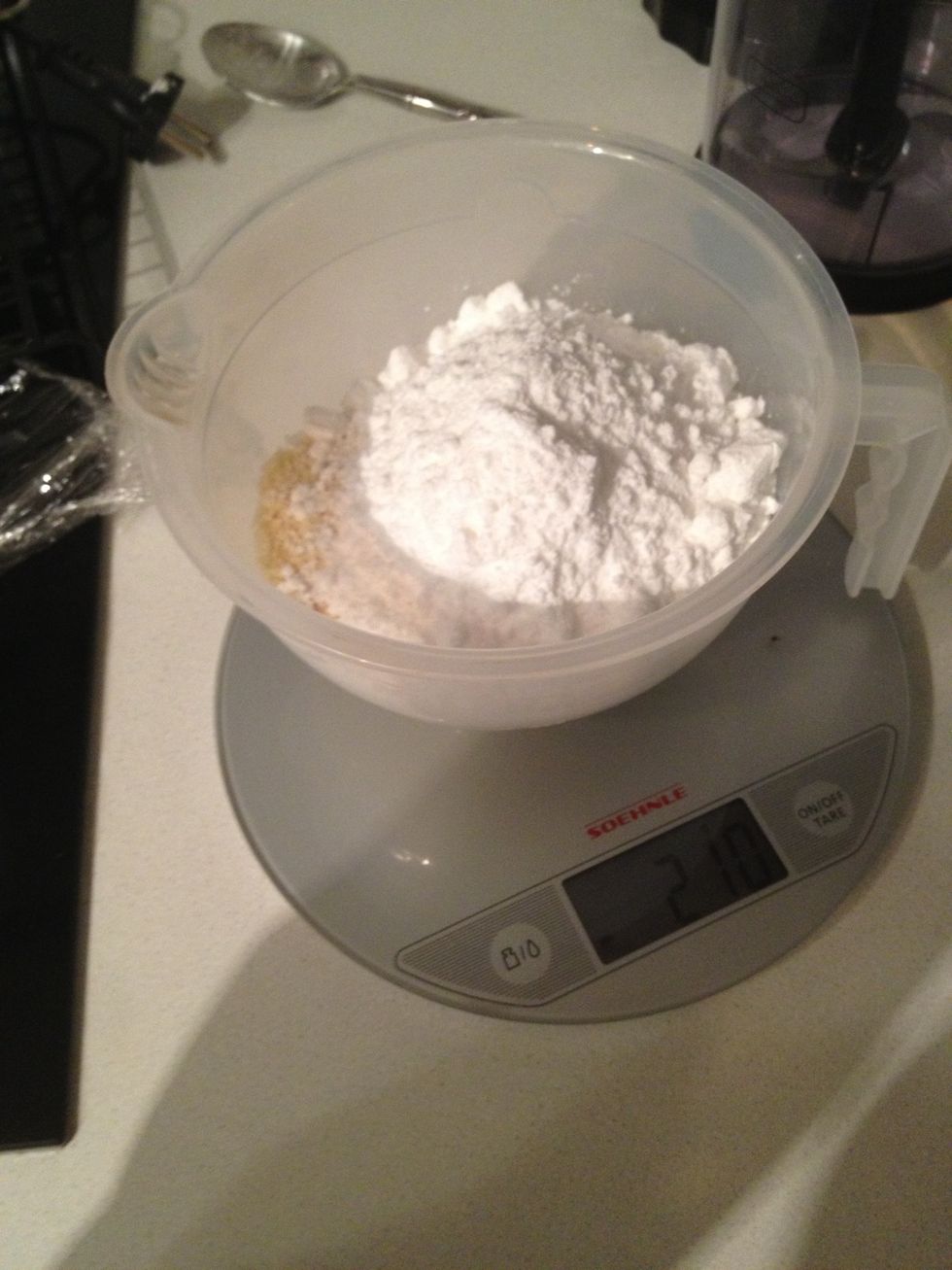 Just put in the same bowl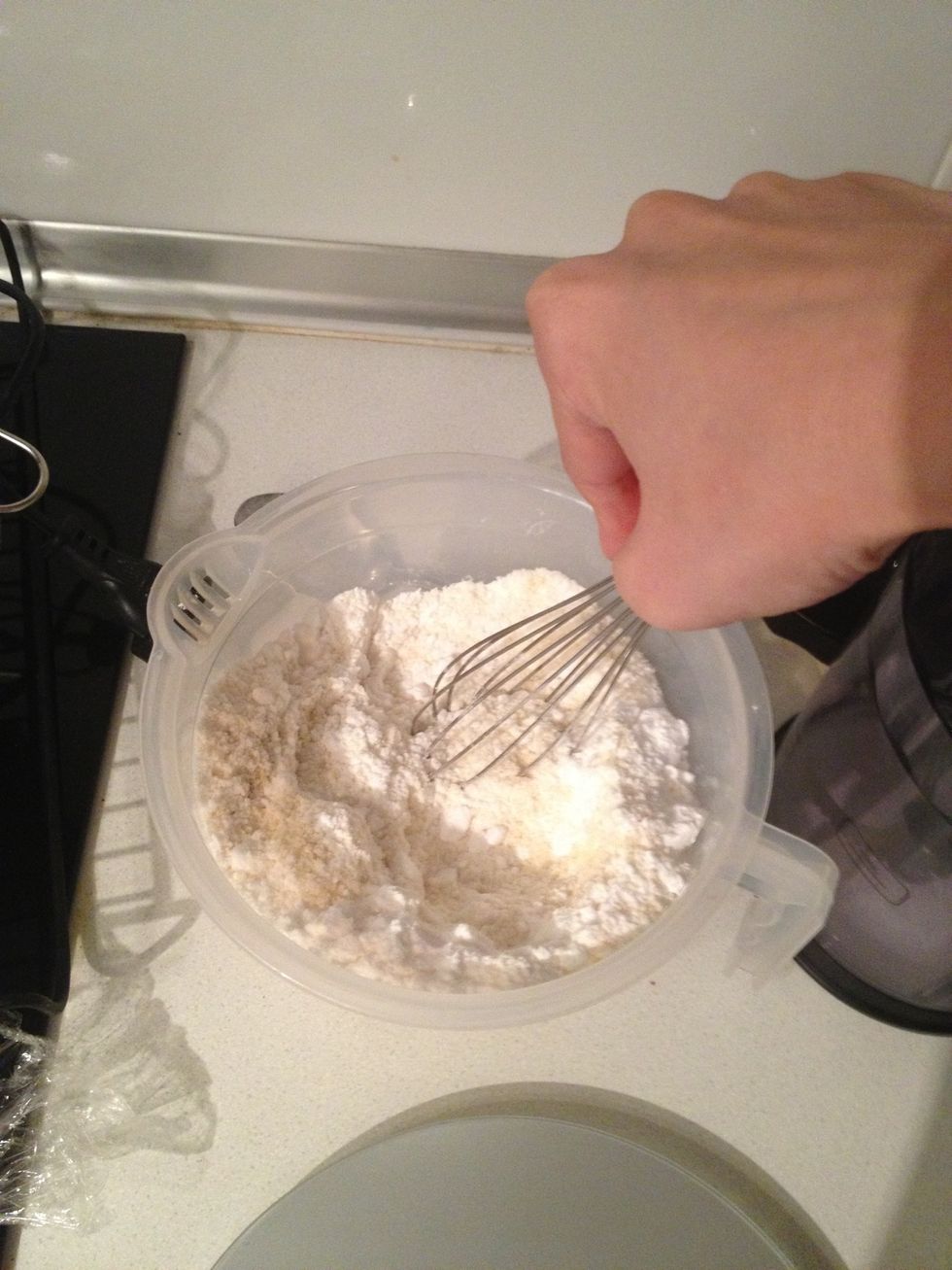 Give it a lil whisk.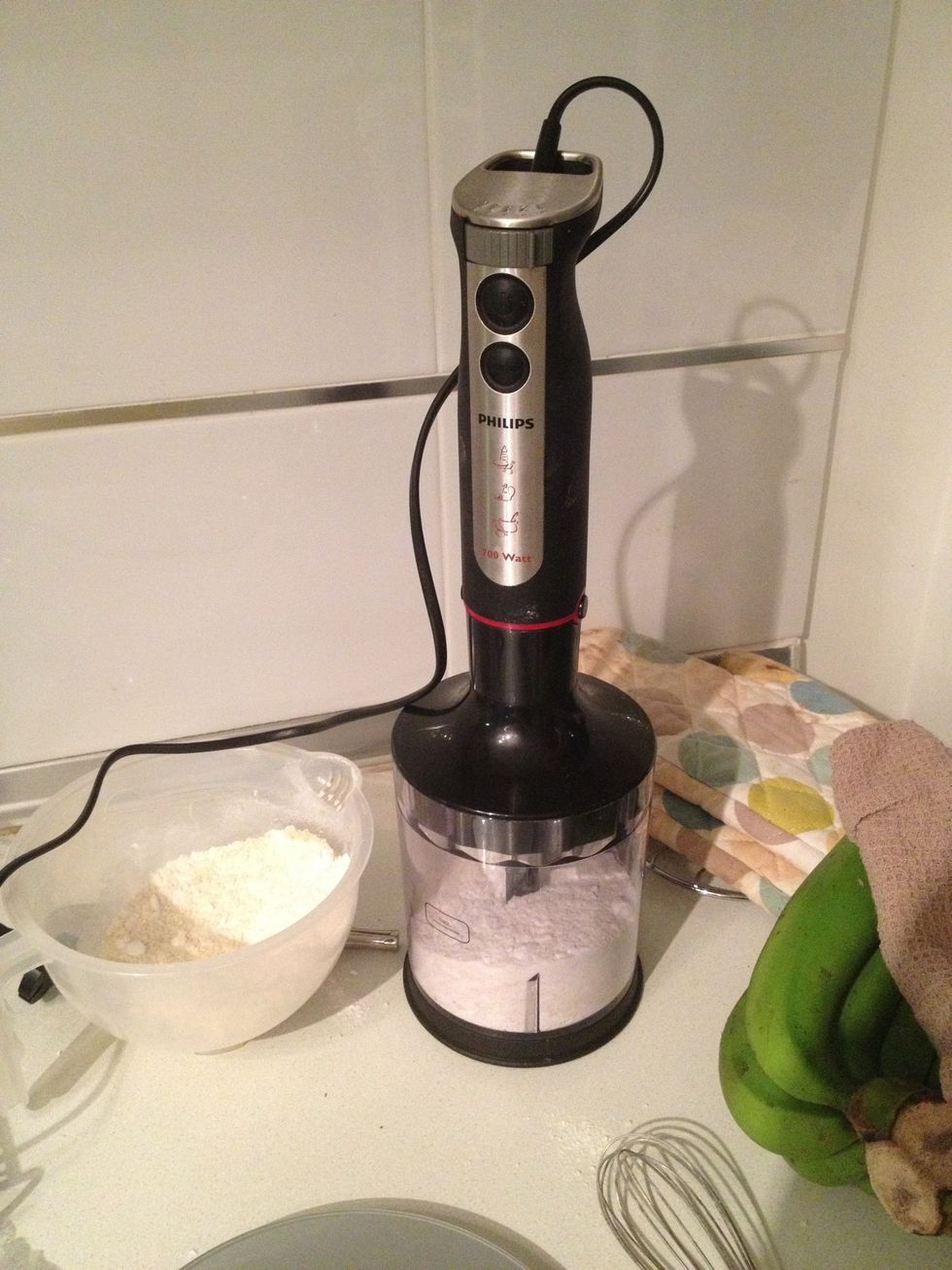 Process in food processor half at a time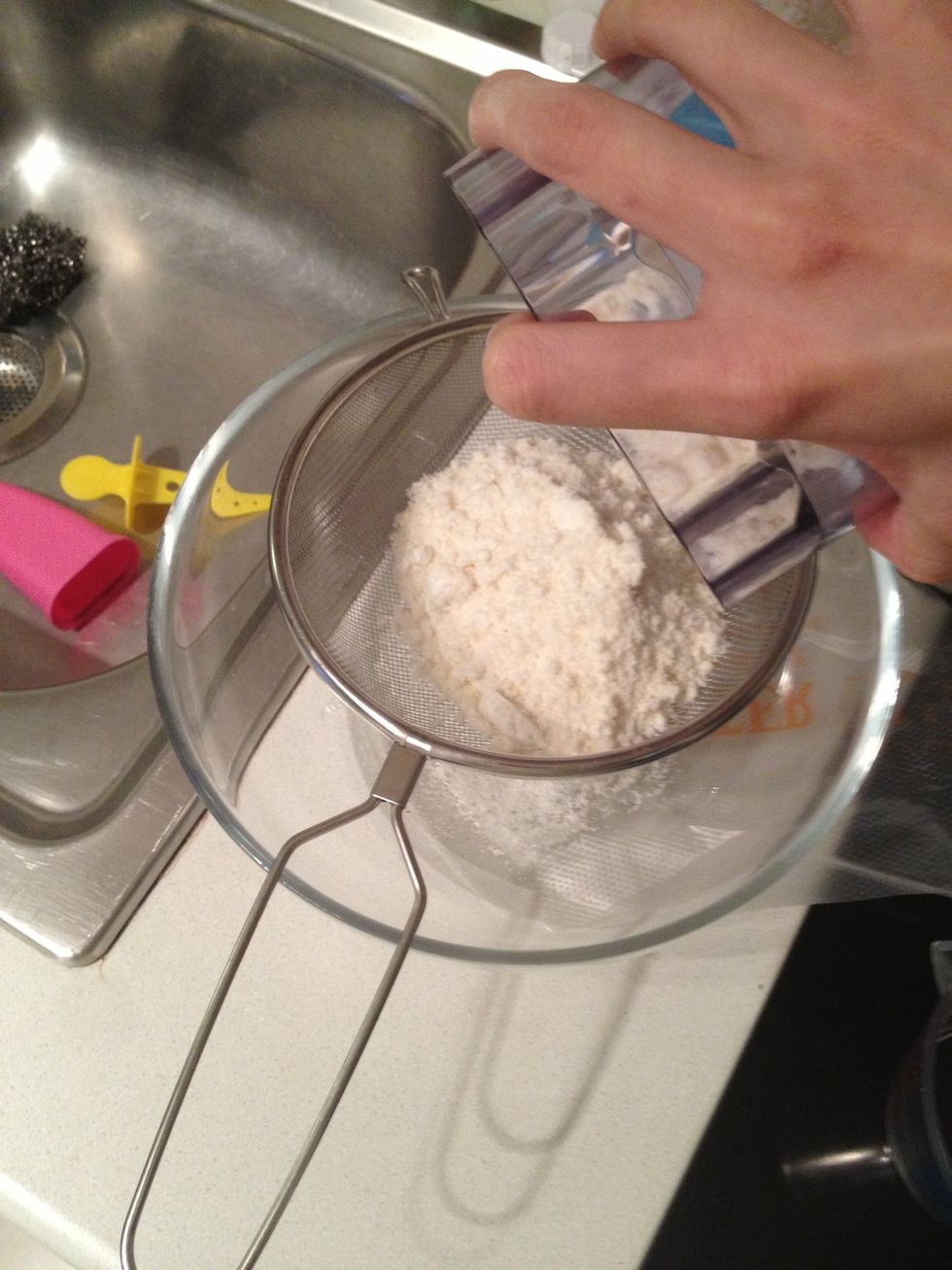 Sift thru.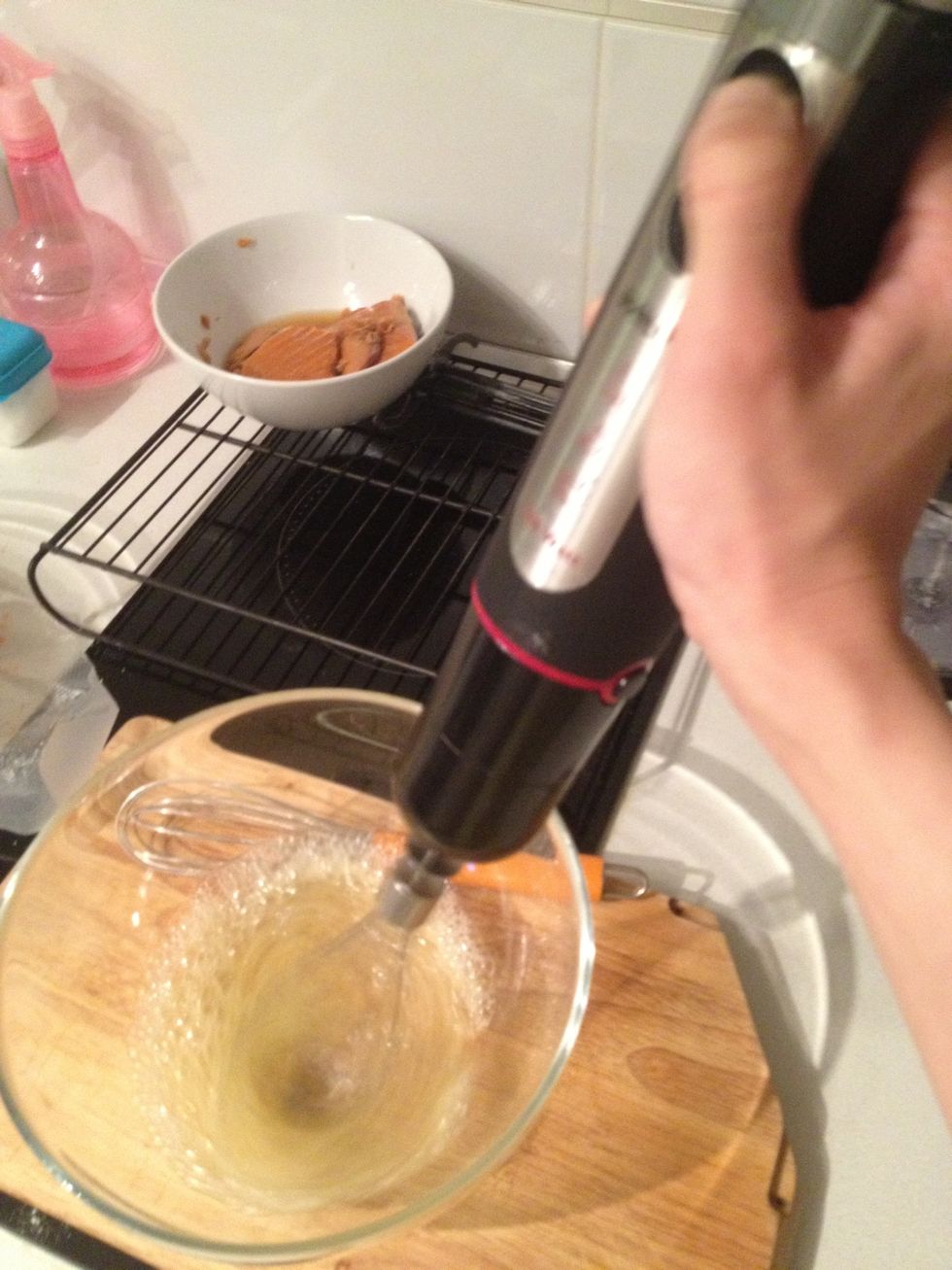 Beat egg whites. Tip💡It's important that the white is in room temp and everything that touch the white is fat free. No yolk no grease no oil nothing fatty or it won't work.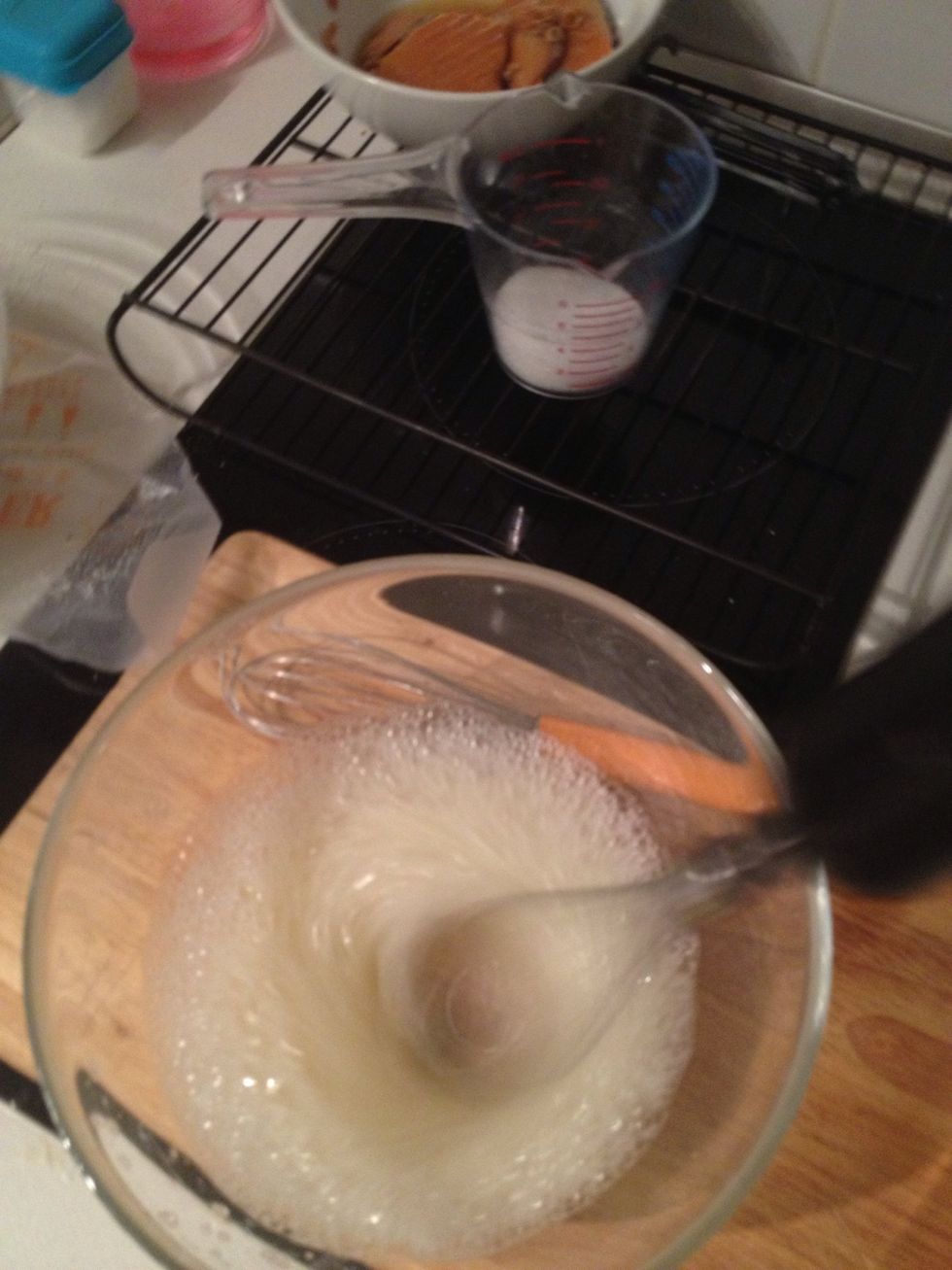 When its really foamy add a little bit of sugar at a time.
Keep ob going until u can see the beater's trace.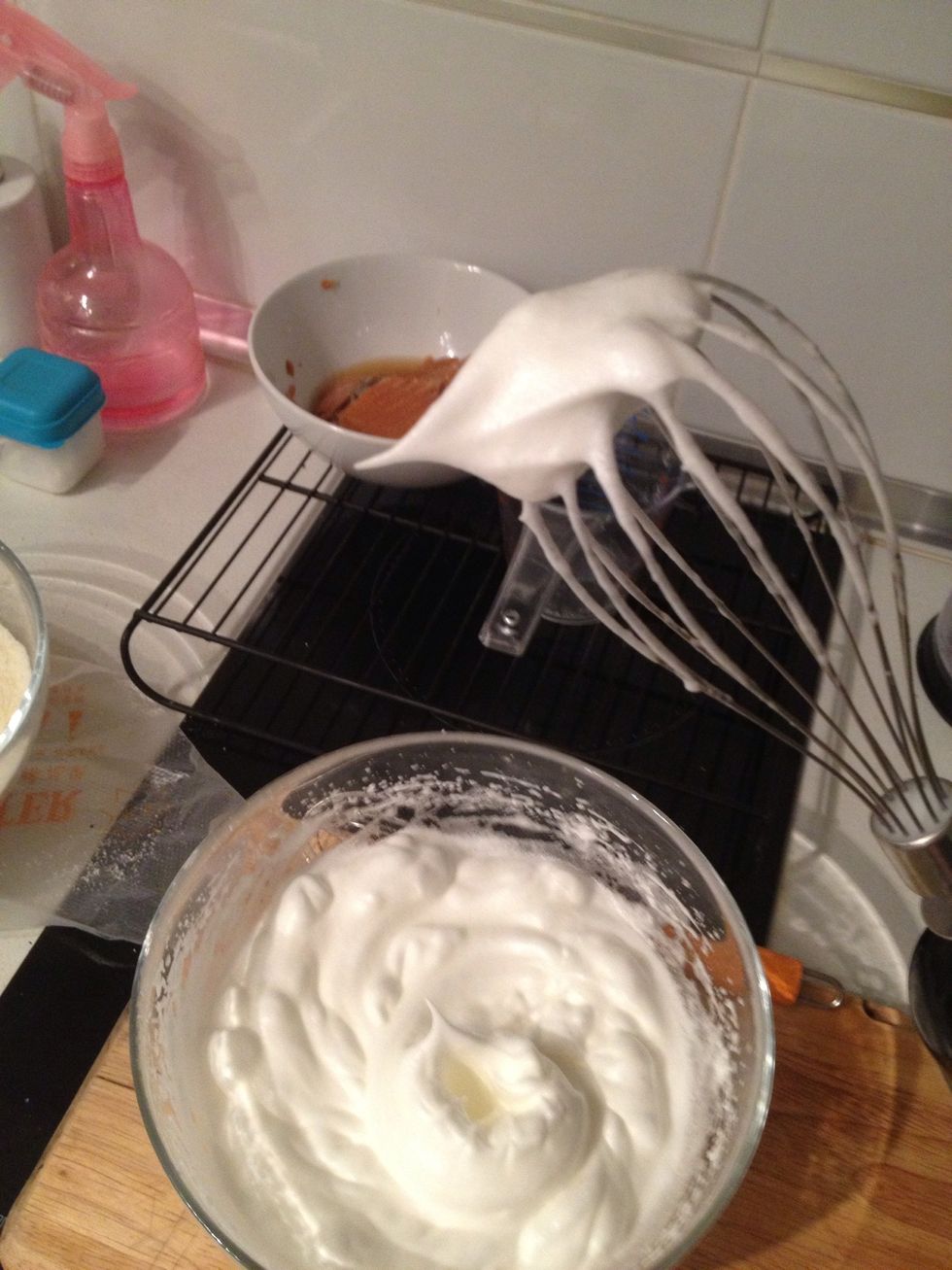 This is soft peak keep going
That's stiff see how the peak holds its shape even when u turn it to the side. Add color here. And fold.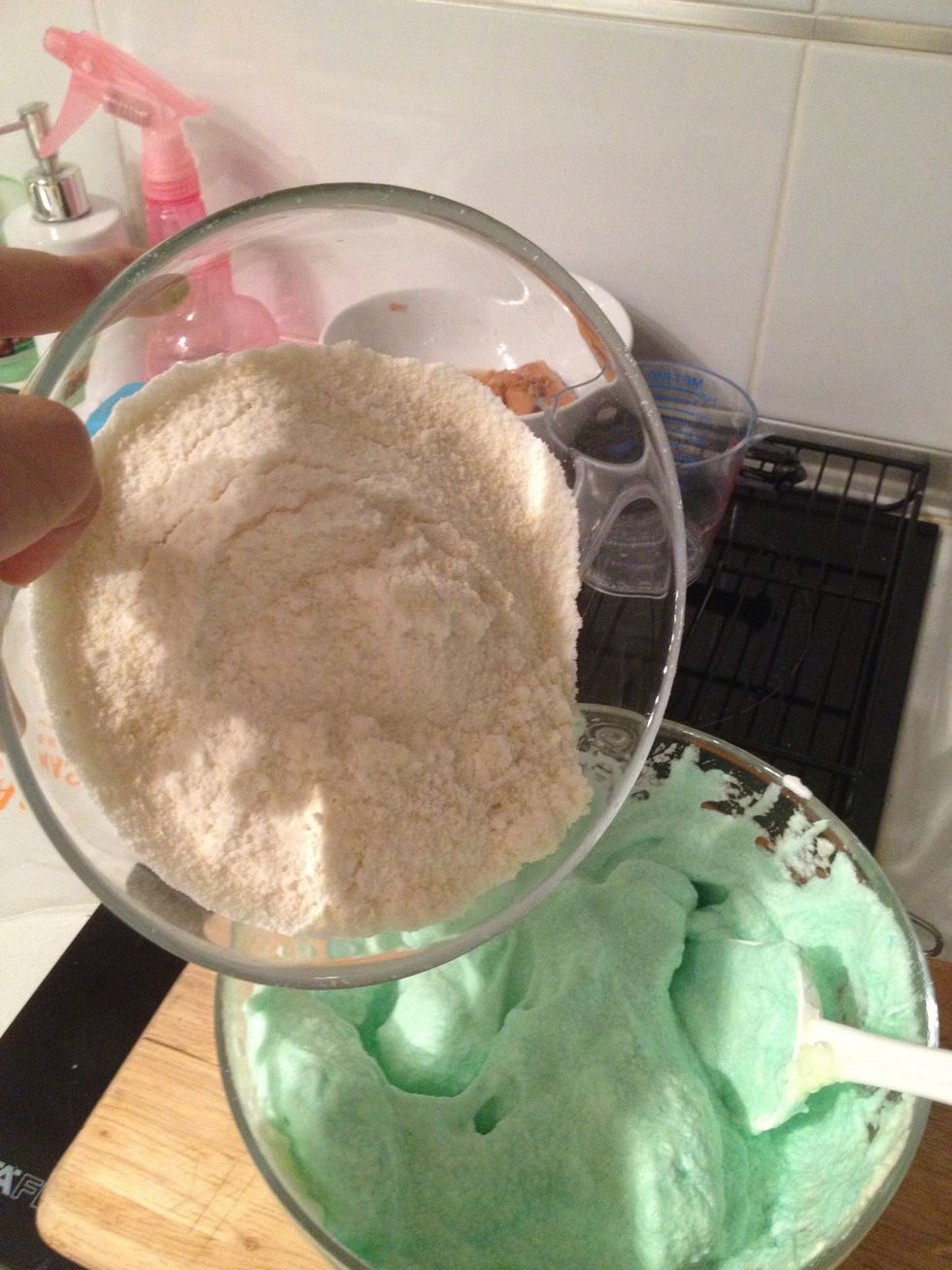 Add half the dry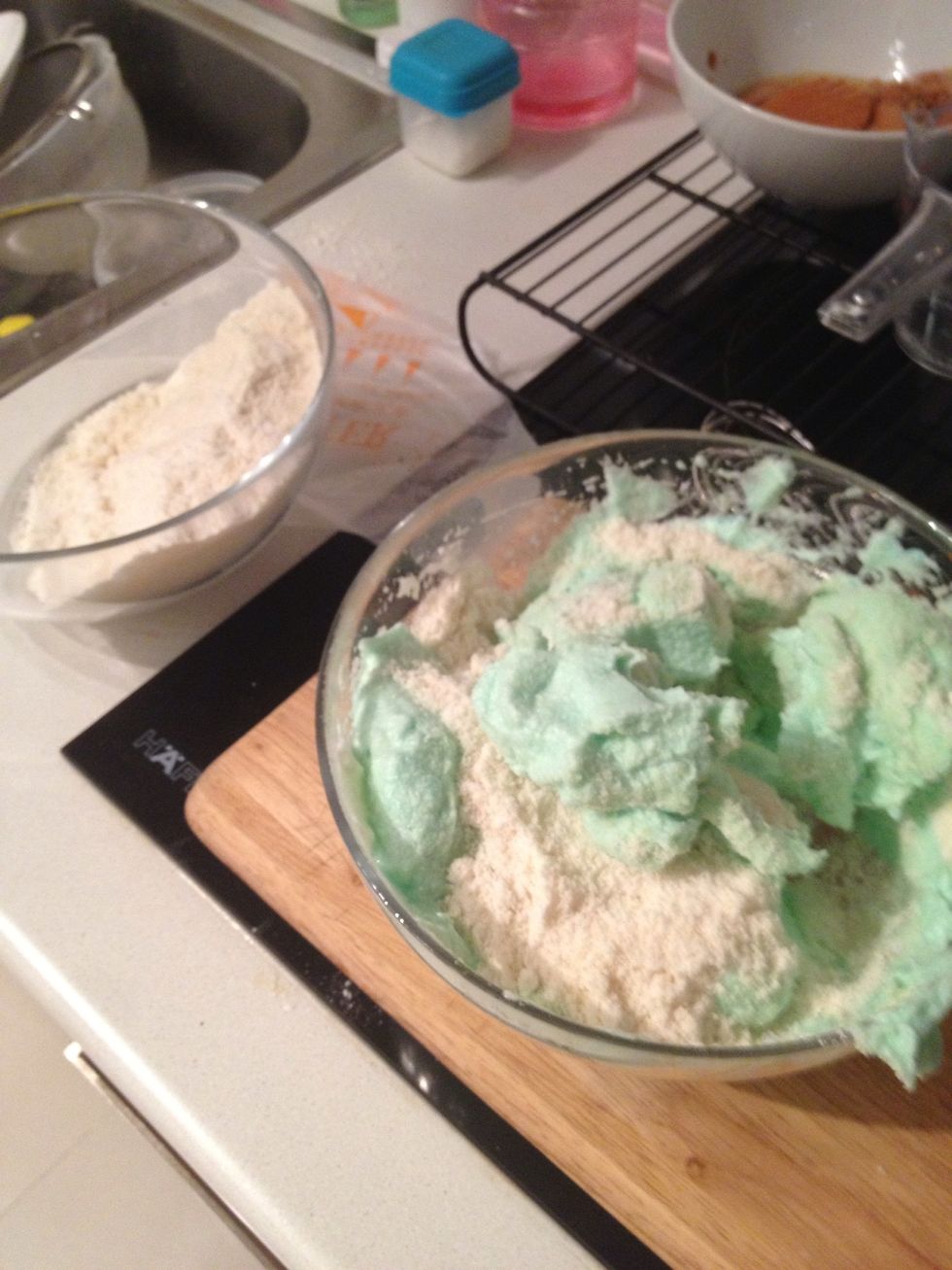 Fold gently but quickly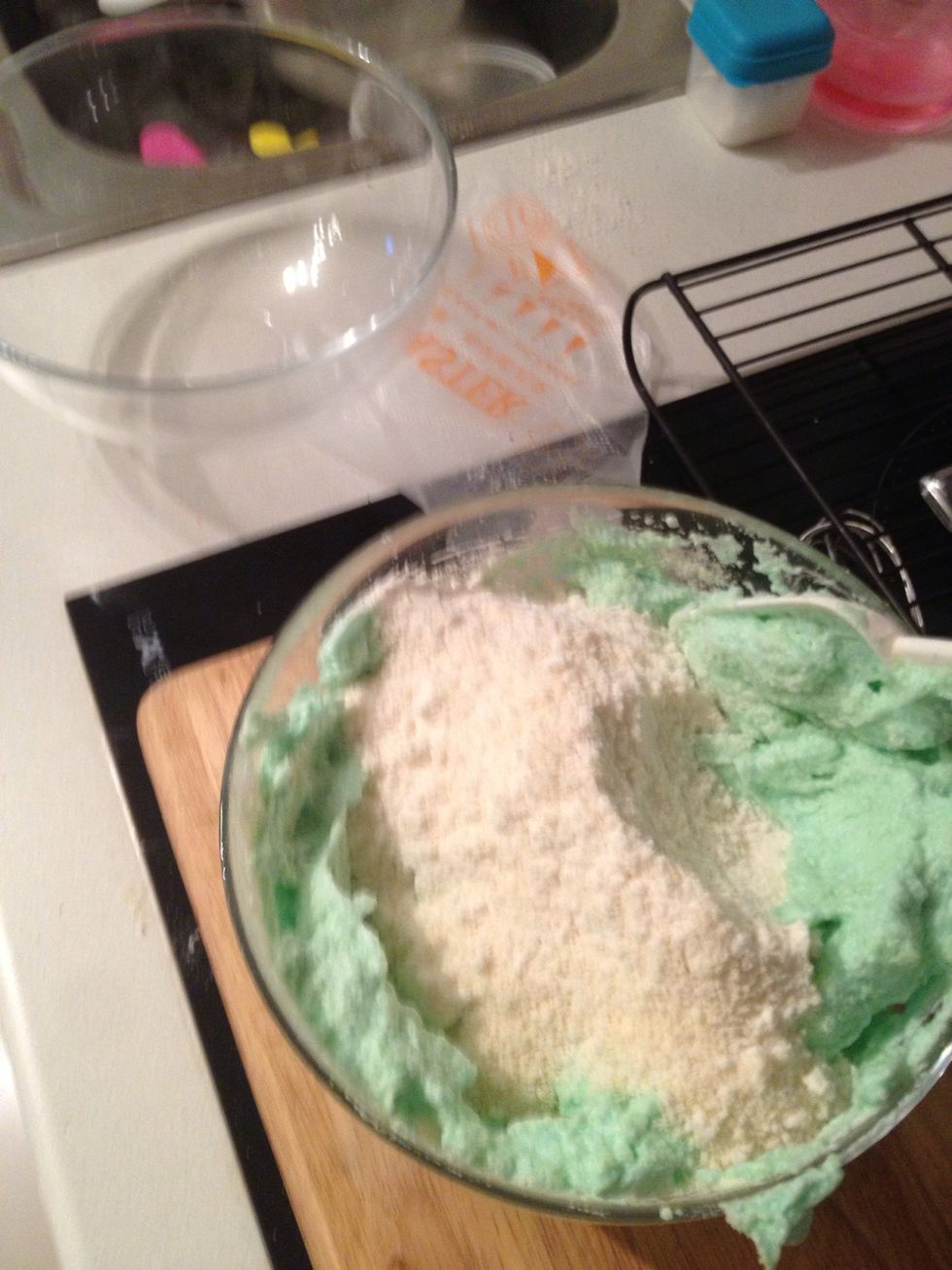 Add the rest and fold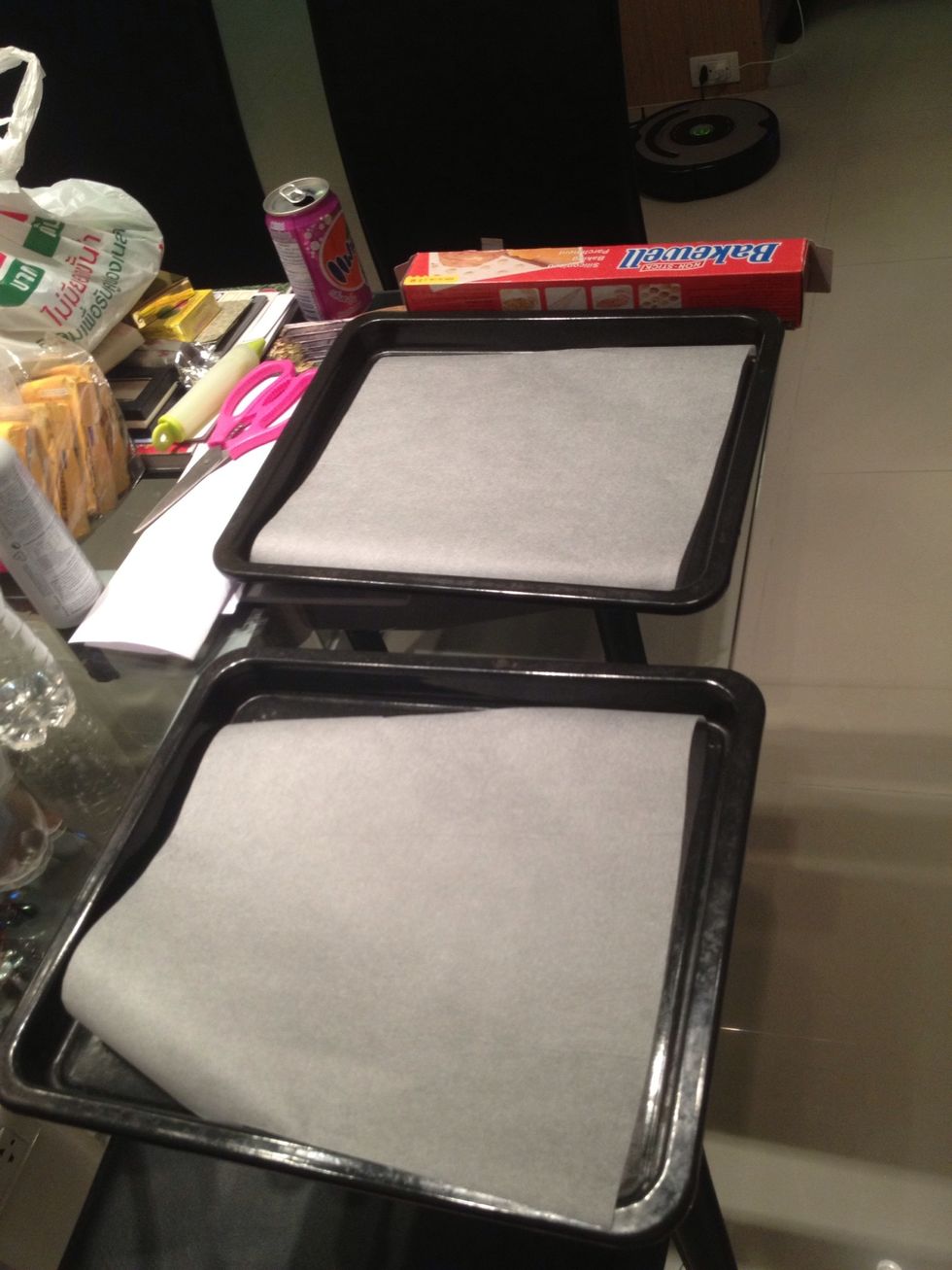 Prepare the trays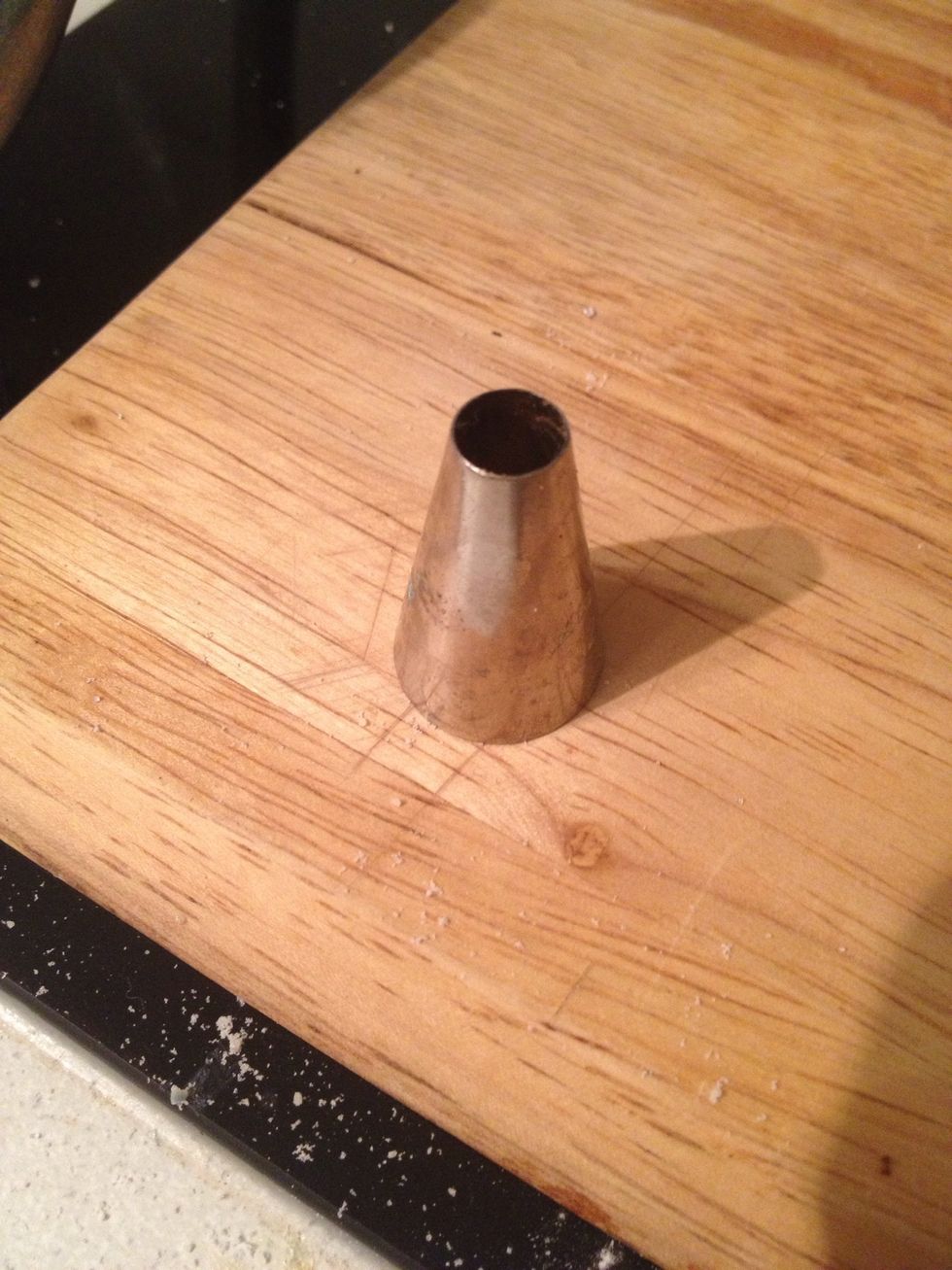 I use this round tip today, if u have larger one, use it.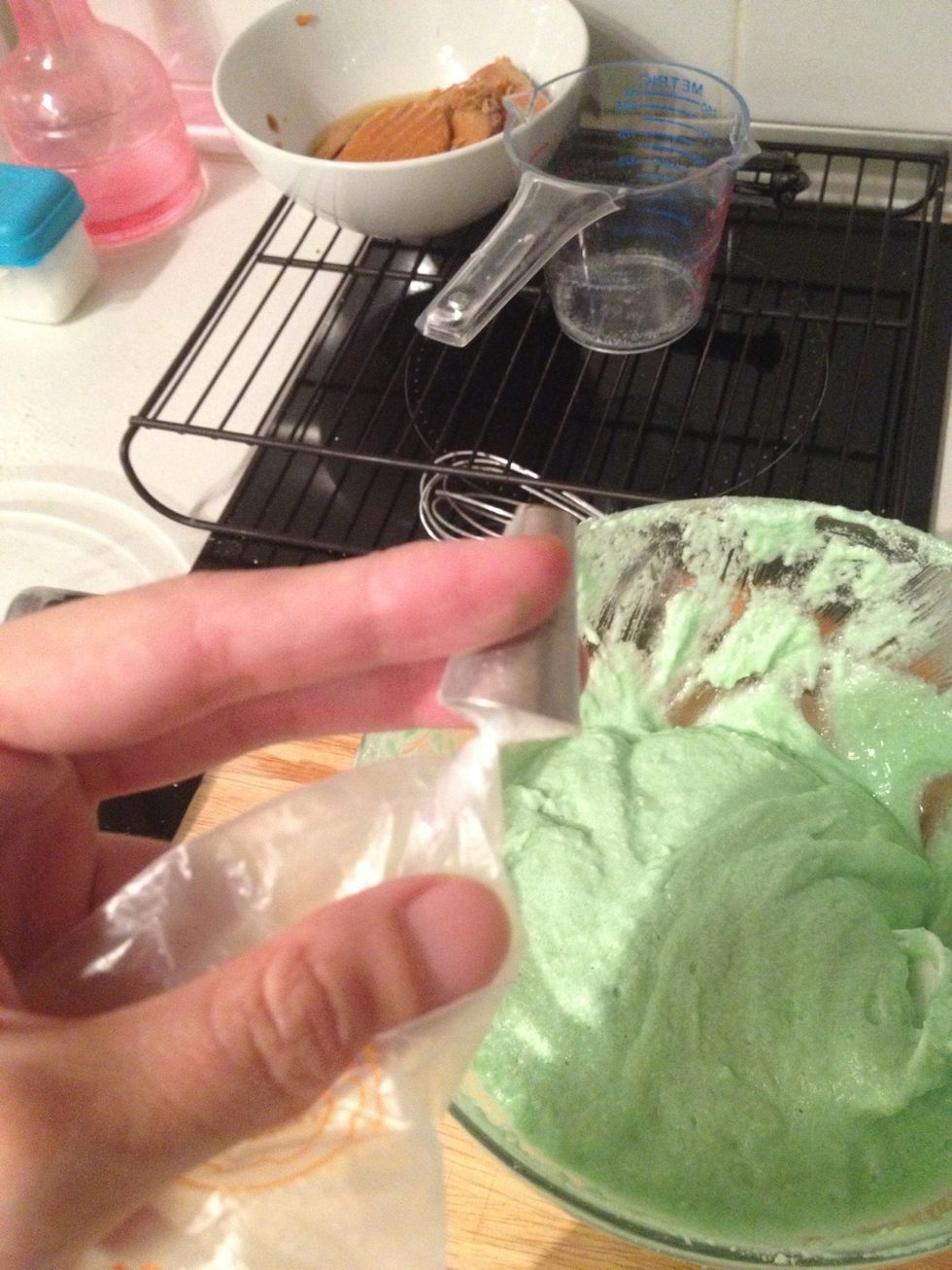 Fit it in ur piping bag and twist a lil before filling.
Fit the bag on a measure cup and fill away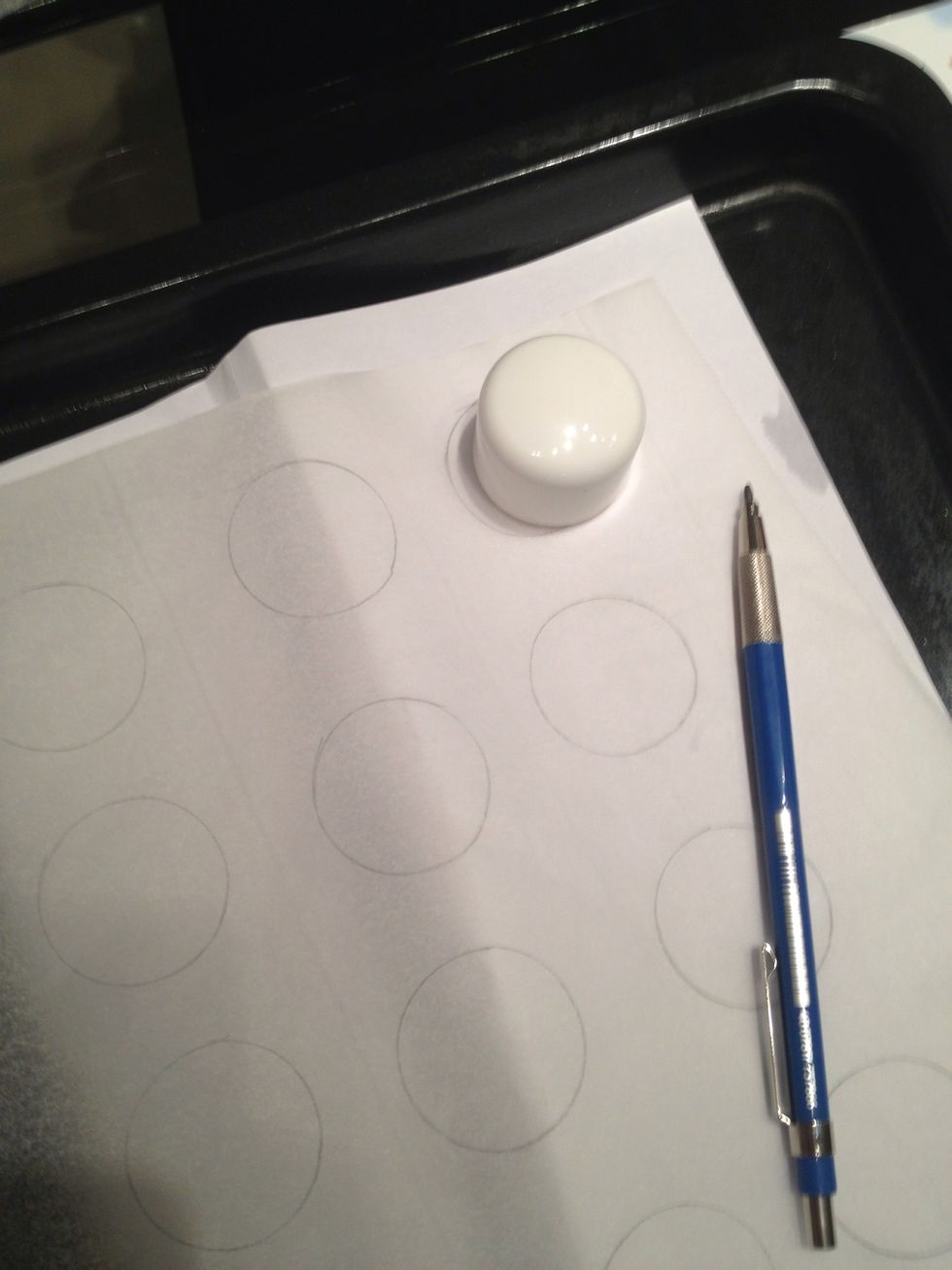 I use a pencil tracing a cap that is a size i want for my macarons.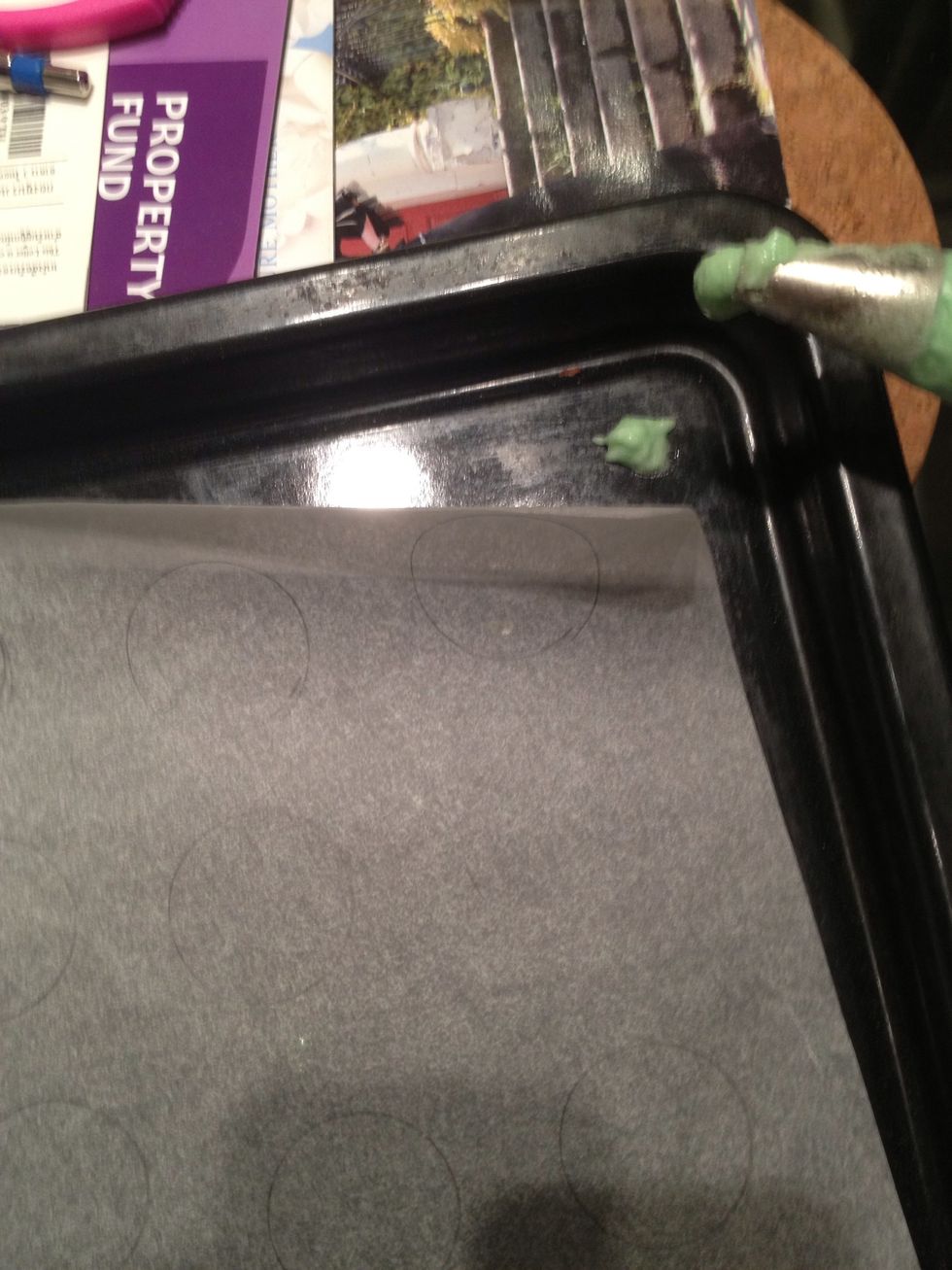 Put it pencil side down. Pipe some paste on a tray and stick the parchment to it. That way it's easier to pipe without the parchment flying up and down.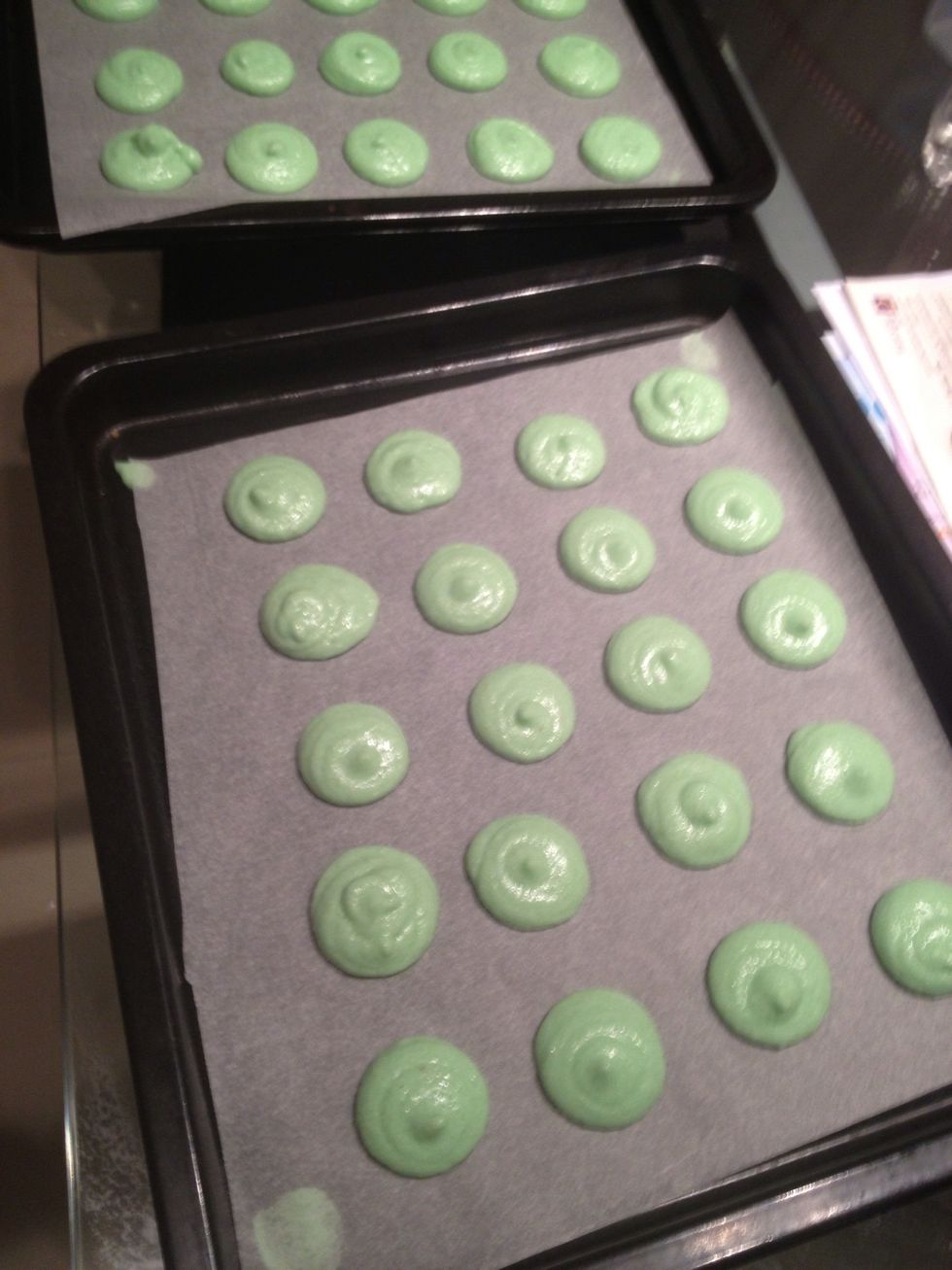 After piping, give the trays a few taps to make the bubbles inside the macarons pop.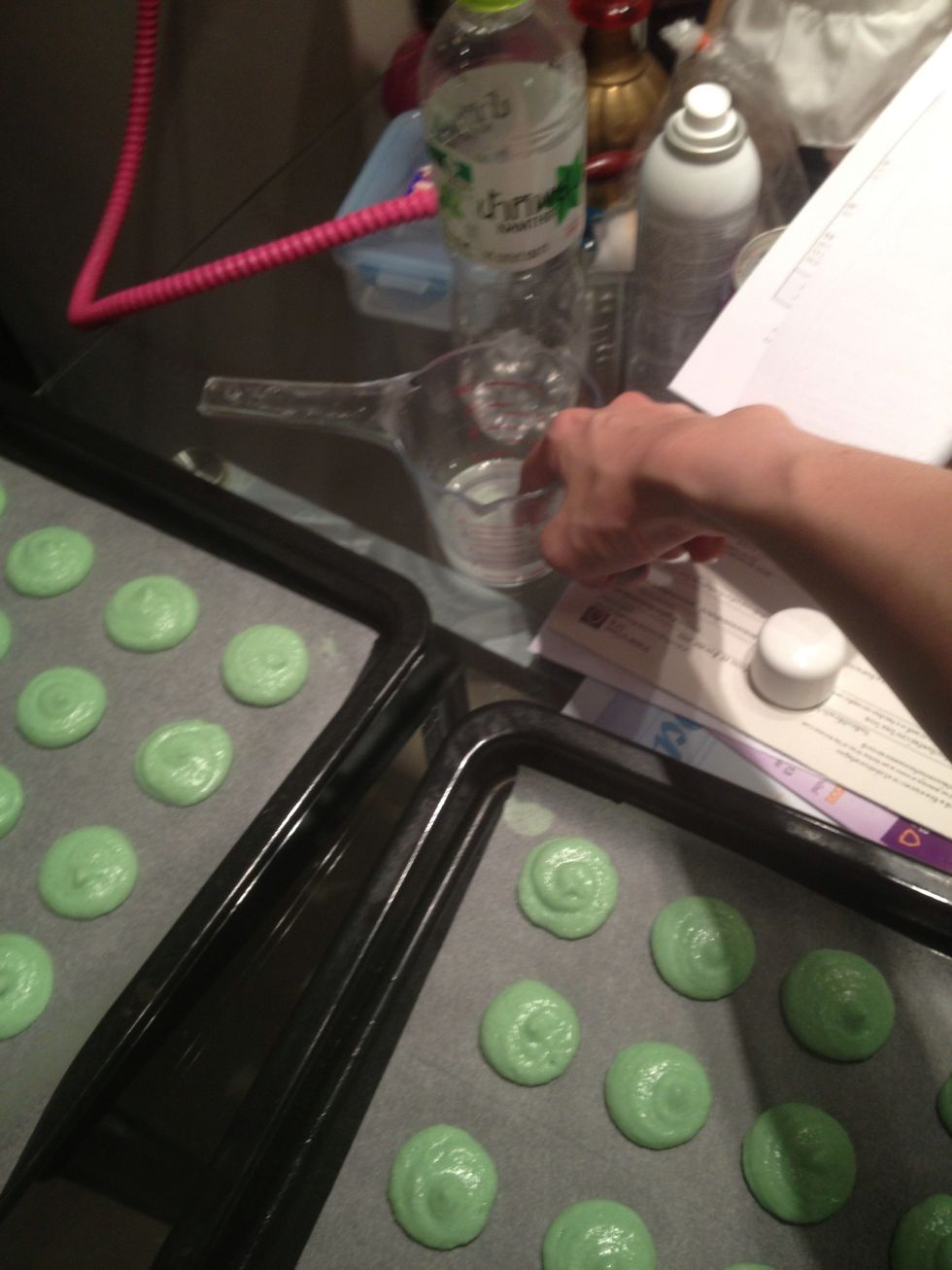 Dip your finger in water and touch the pointy bit to perfect the macarons.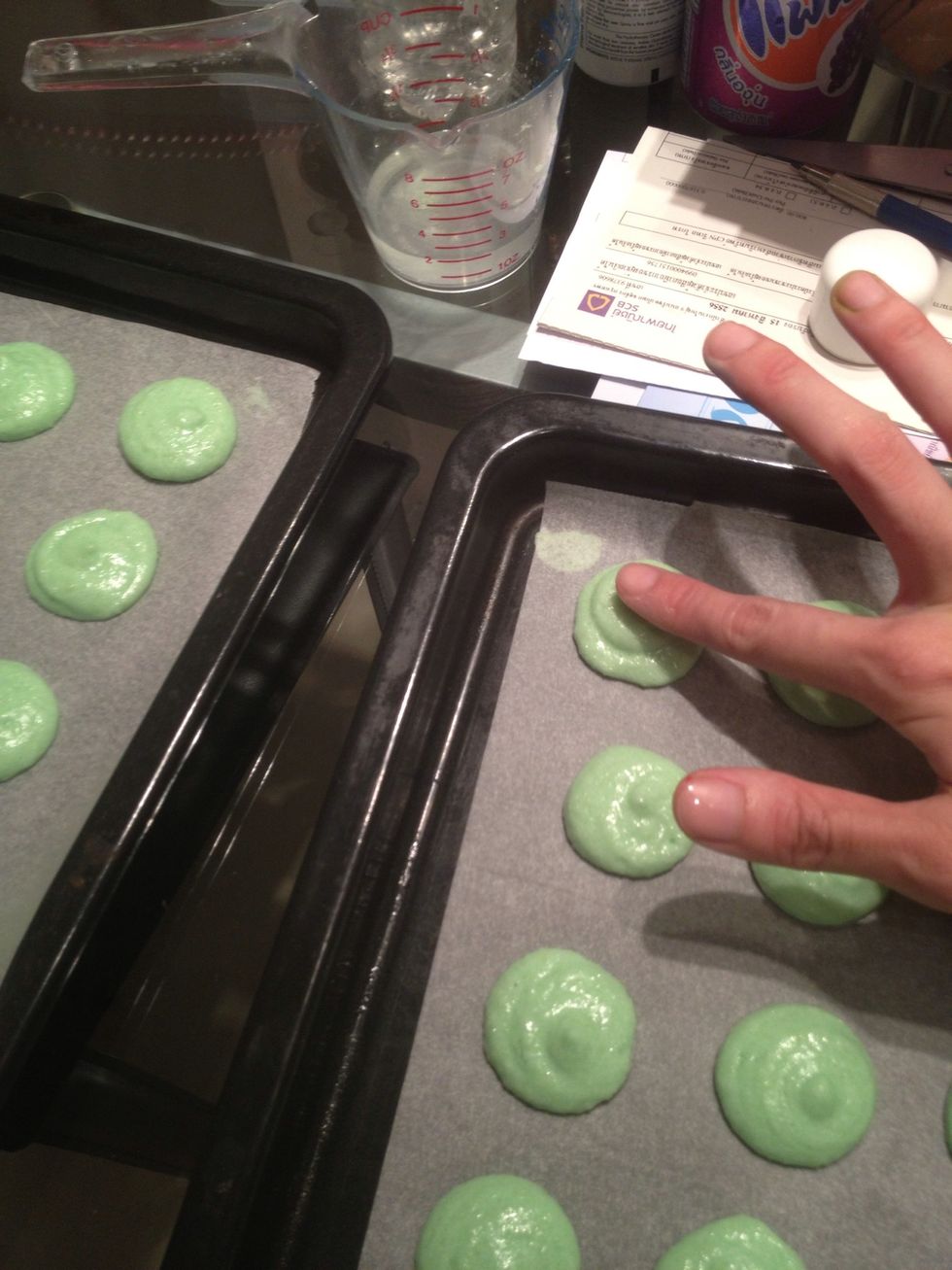 Tap it gently.
Leave it at room temp for 20 mins. To let the top bit dries out a bit. Now preheat the oven to 300f or 150c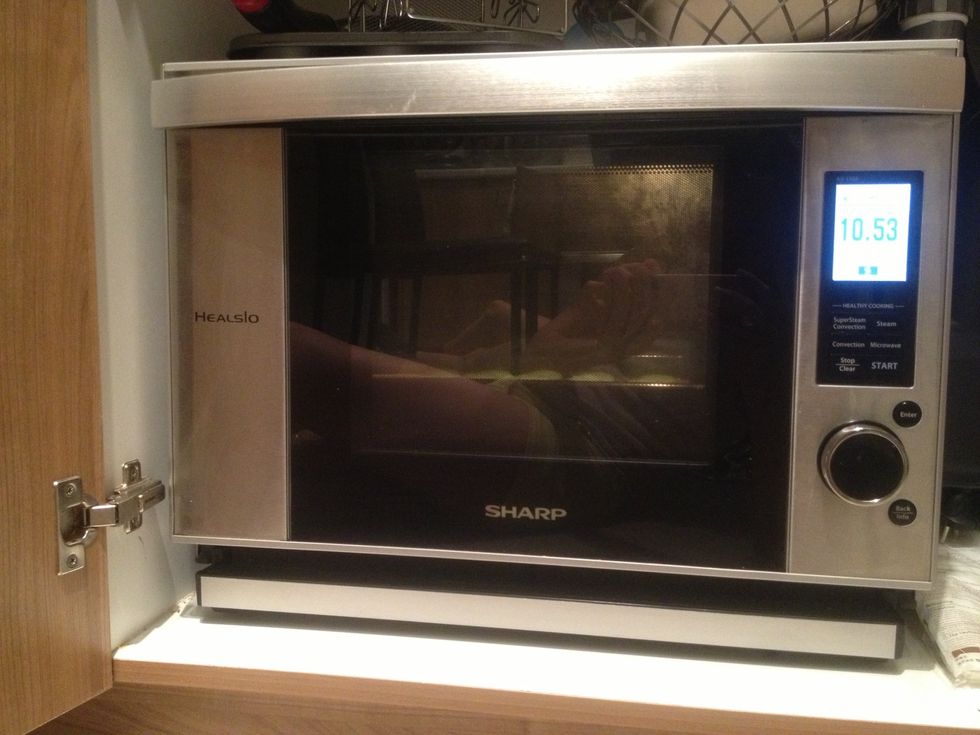 Add the batch to the oven bake for 12 mins. Bake a tray at a time at the lowest rack. The macarons should develop their feet half way thru the baking
Tip 💡If your oven has tendency to be hotter, feel free to drop the temp. Heat is macarons' worst enemy. Mine at 150c is just right.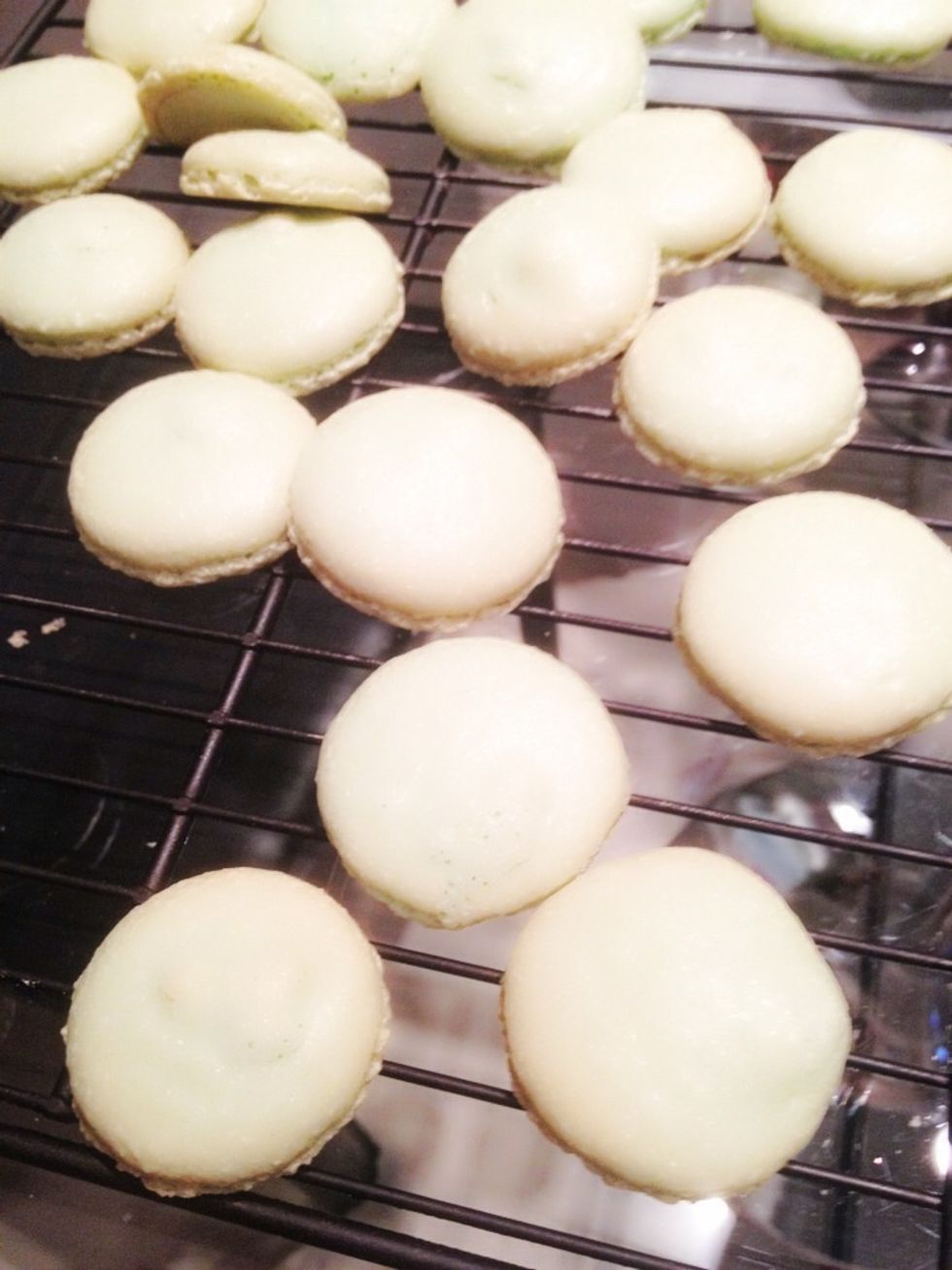 Cool the macarons down on the rack. Should take 20 mins.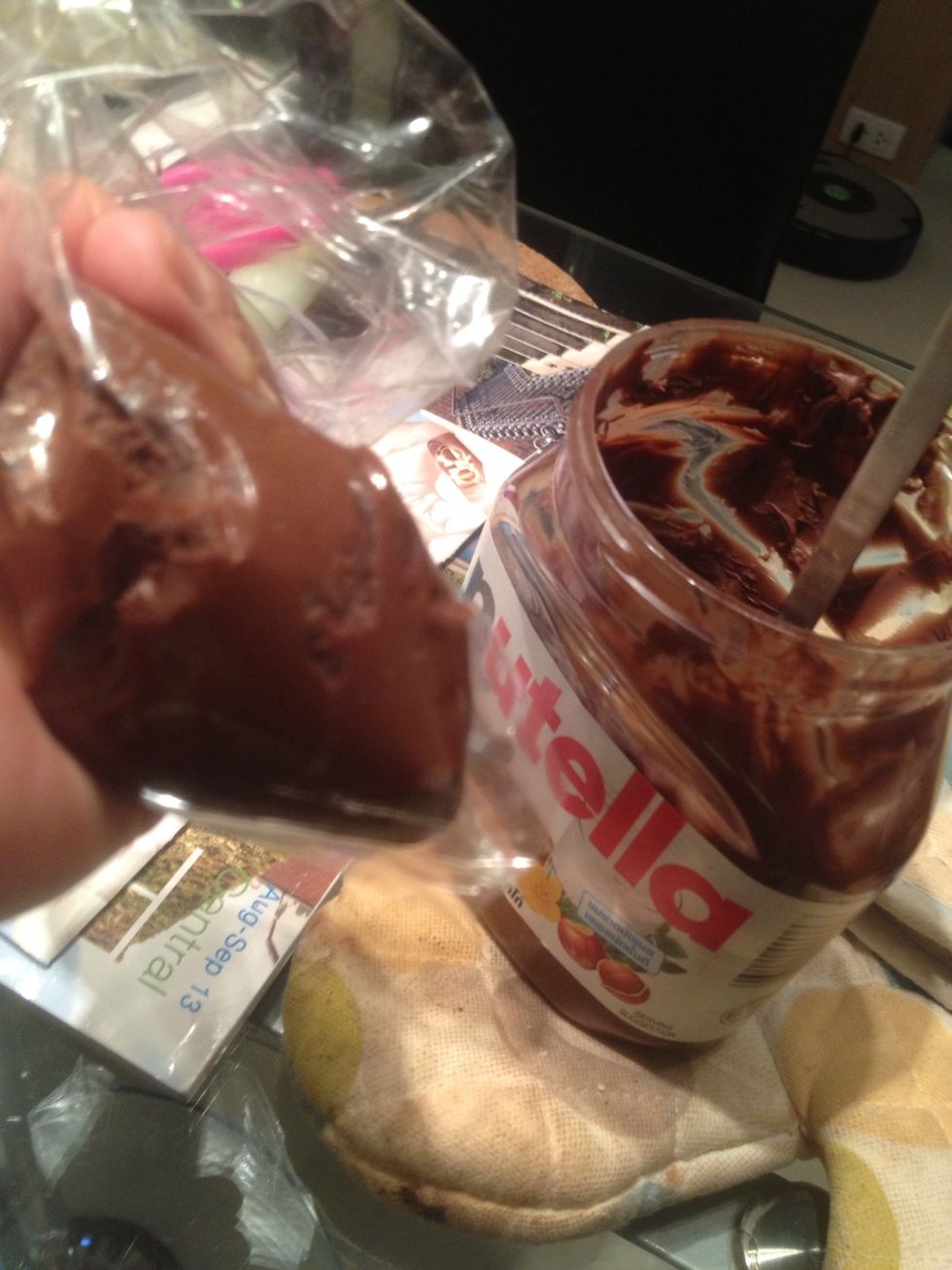 Put some nutella or your fav jam in a piping bag. The Nutella should be cold from the fridge so it's not runny.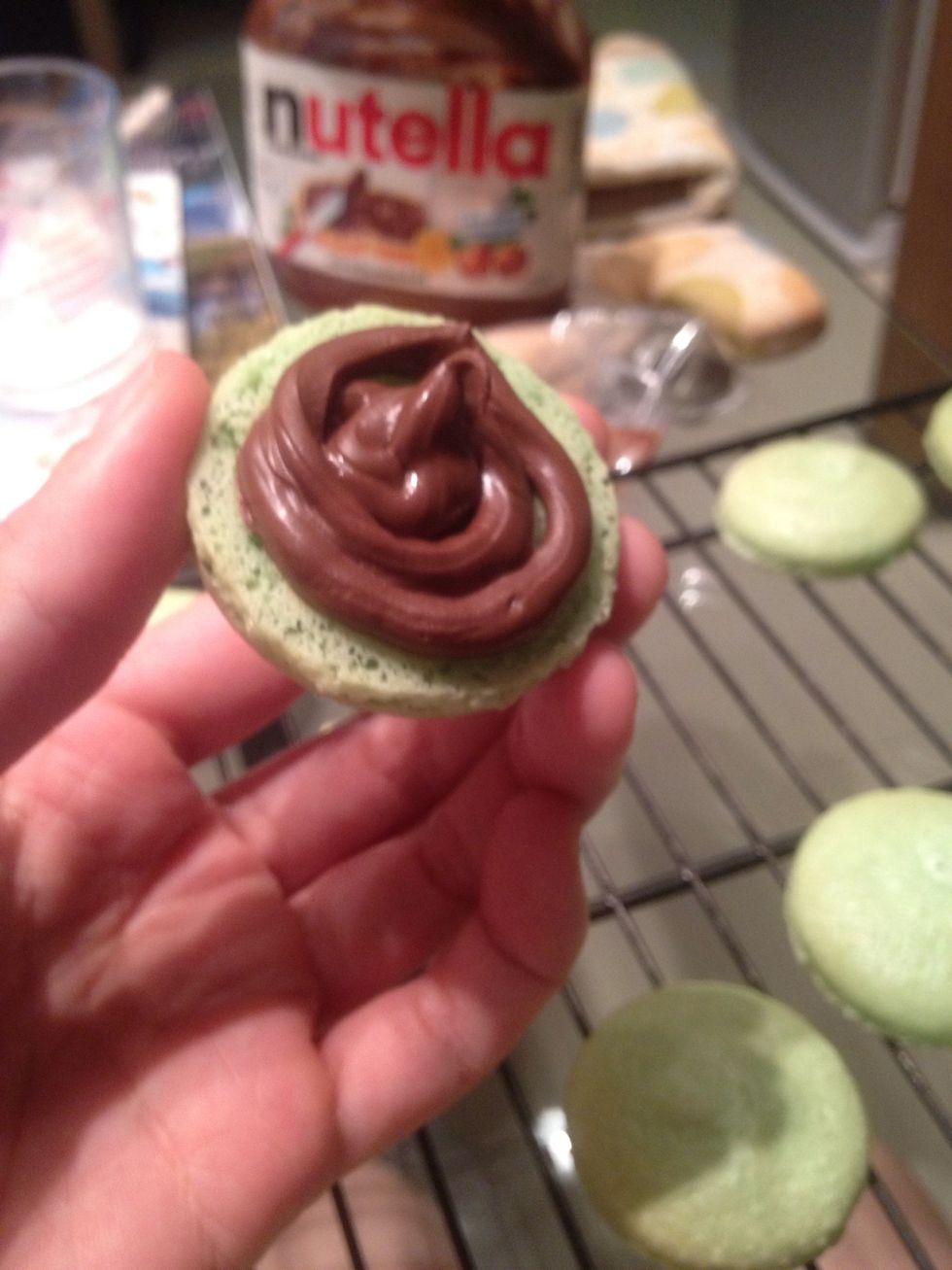 Put it on cooled macaron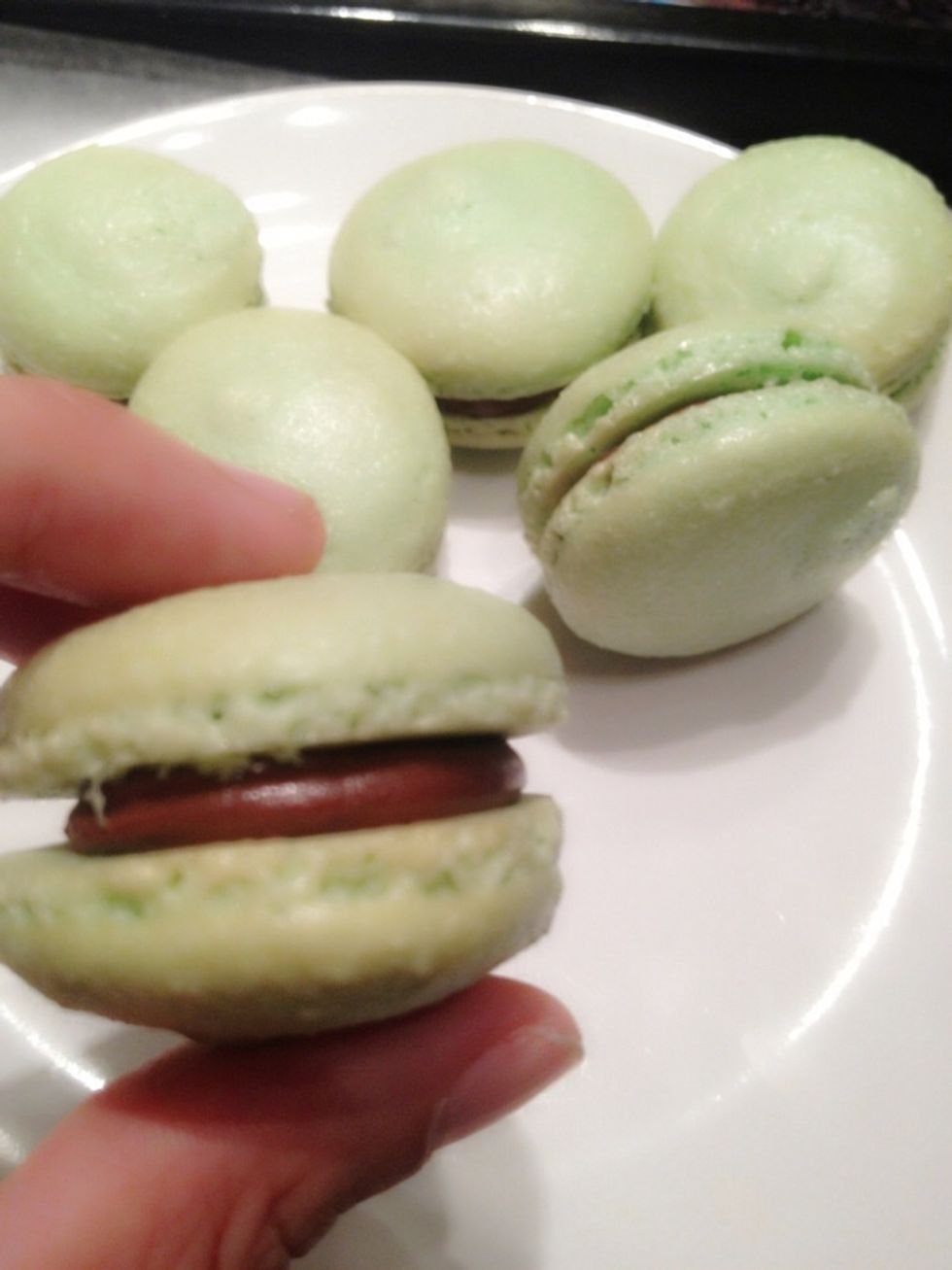 Good macarons should be able to stand on its side without loosing its fillings. You can keep this in air-tight container in the fridge for a good 5 days. (Better pipe filling on the serving day tho)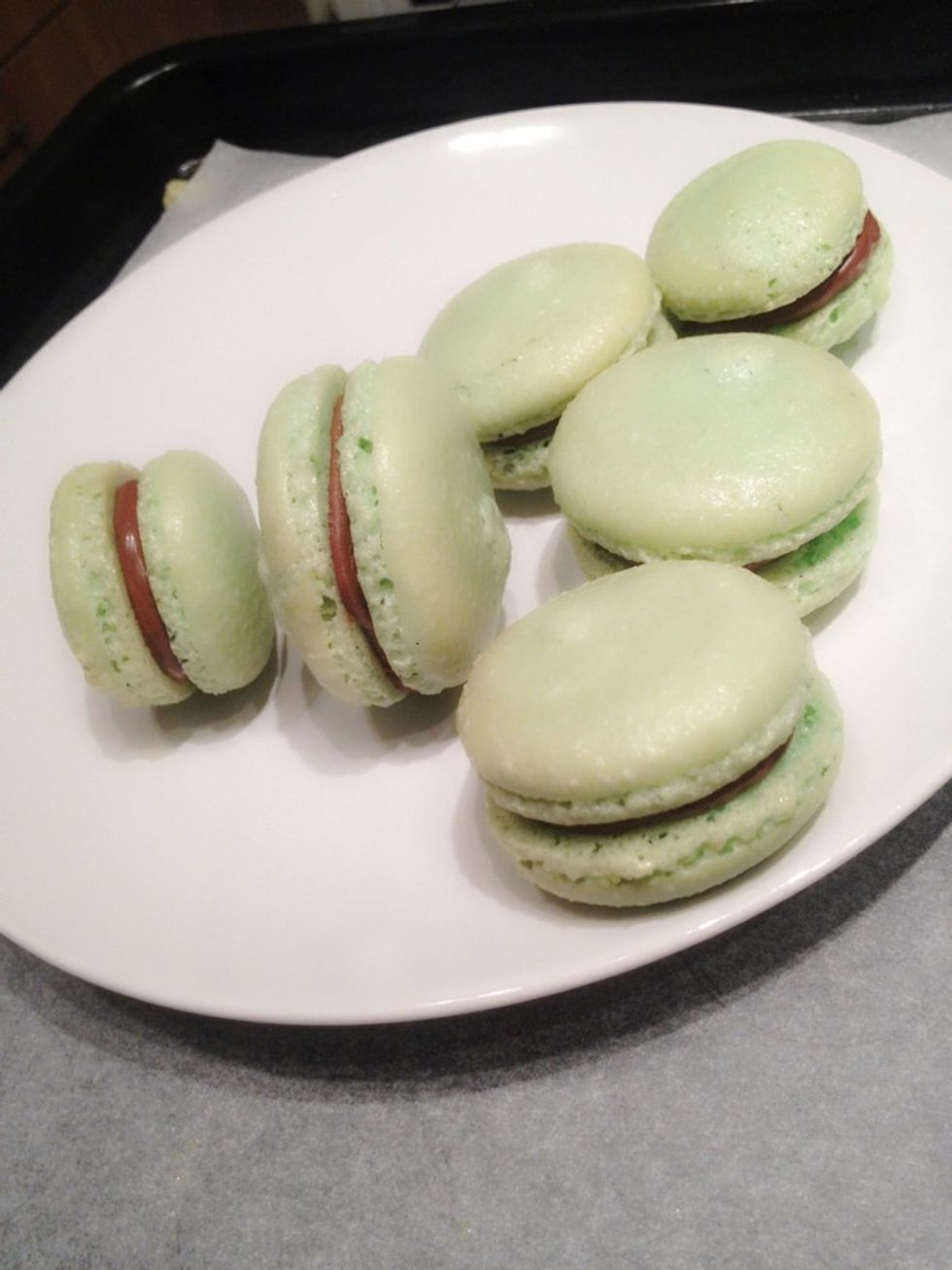 Assemble Share and enjoy! 💗💗💗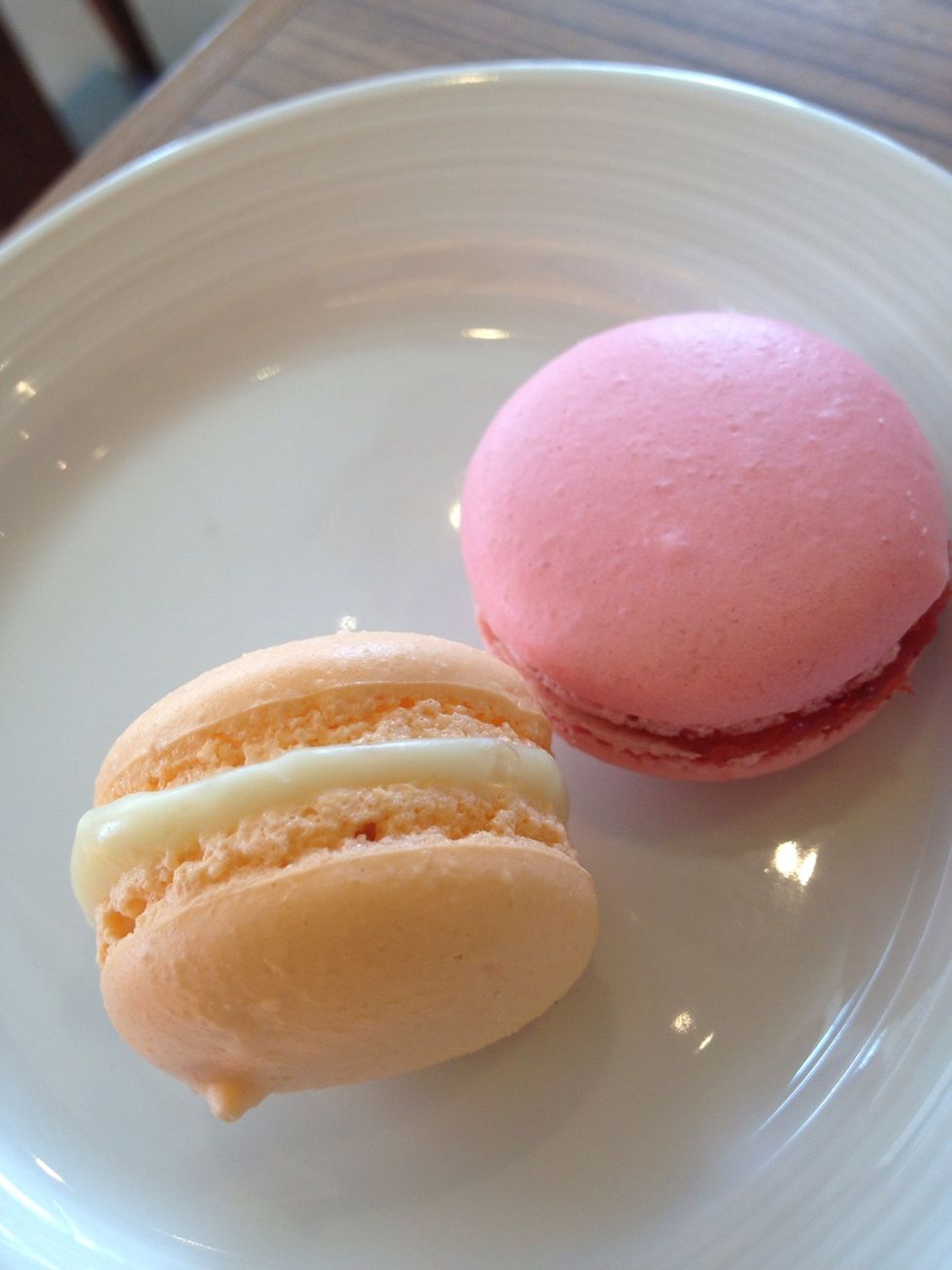 The orange one, i put pastry cream as the filling and raspberry jam for the pink one. For how to make pastry cream, please refer to the first section of my light cream eclair guide.
3.0 Egg white
210.0g Icing sugar
125.0g Almond meal
30.0g Sugar
1/4c Nutella
Goi Haru
I love cooking & baking. I got recipes from people I met, some were adapted from classic recipes. I hope you enjoy them. Cook Bake Share & Enjoy!