Preheat oven to 350˚ F. Coat a nonstick pan and set aside. Start boiling water for pasta and once that is done drain the pasta.
In saucepan melt the butter and add the onion. Stir in flour, salt, and pepper. Gradually mix in the milk and whisk until the mixture becomes thick and bubbling.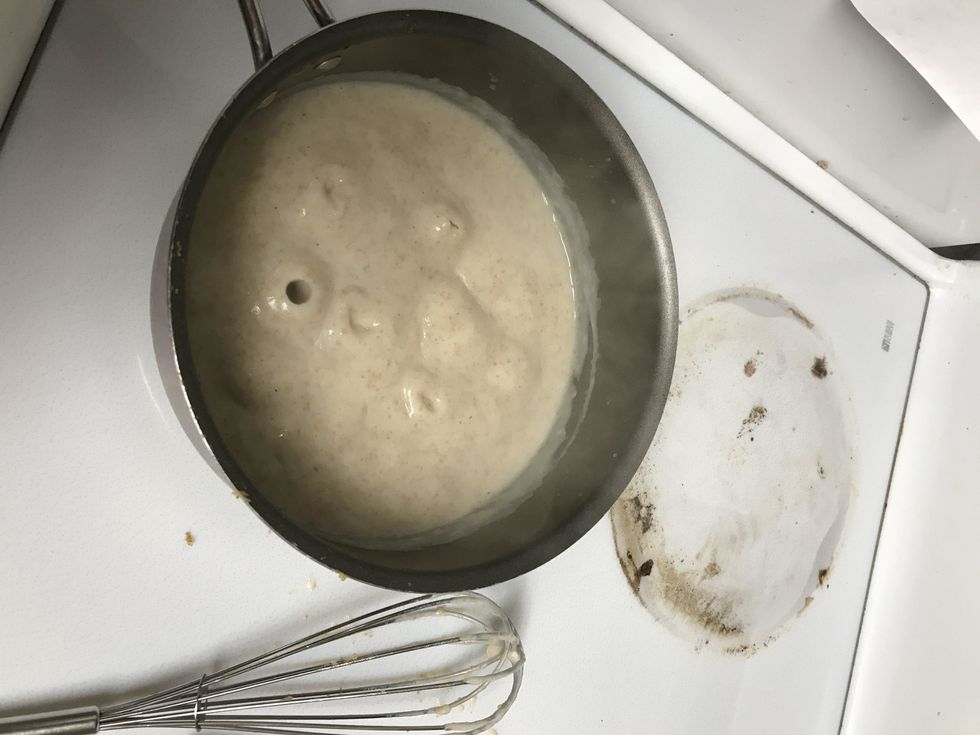 Add Gouda, cheddar, Swiss, parmesan, and whisk until you reach a smooth texture. Then you add the cheese sauce to the pasta and coat everything.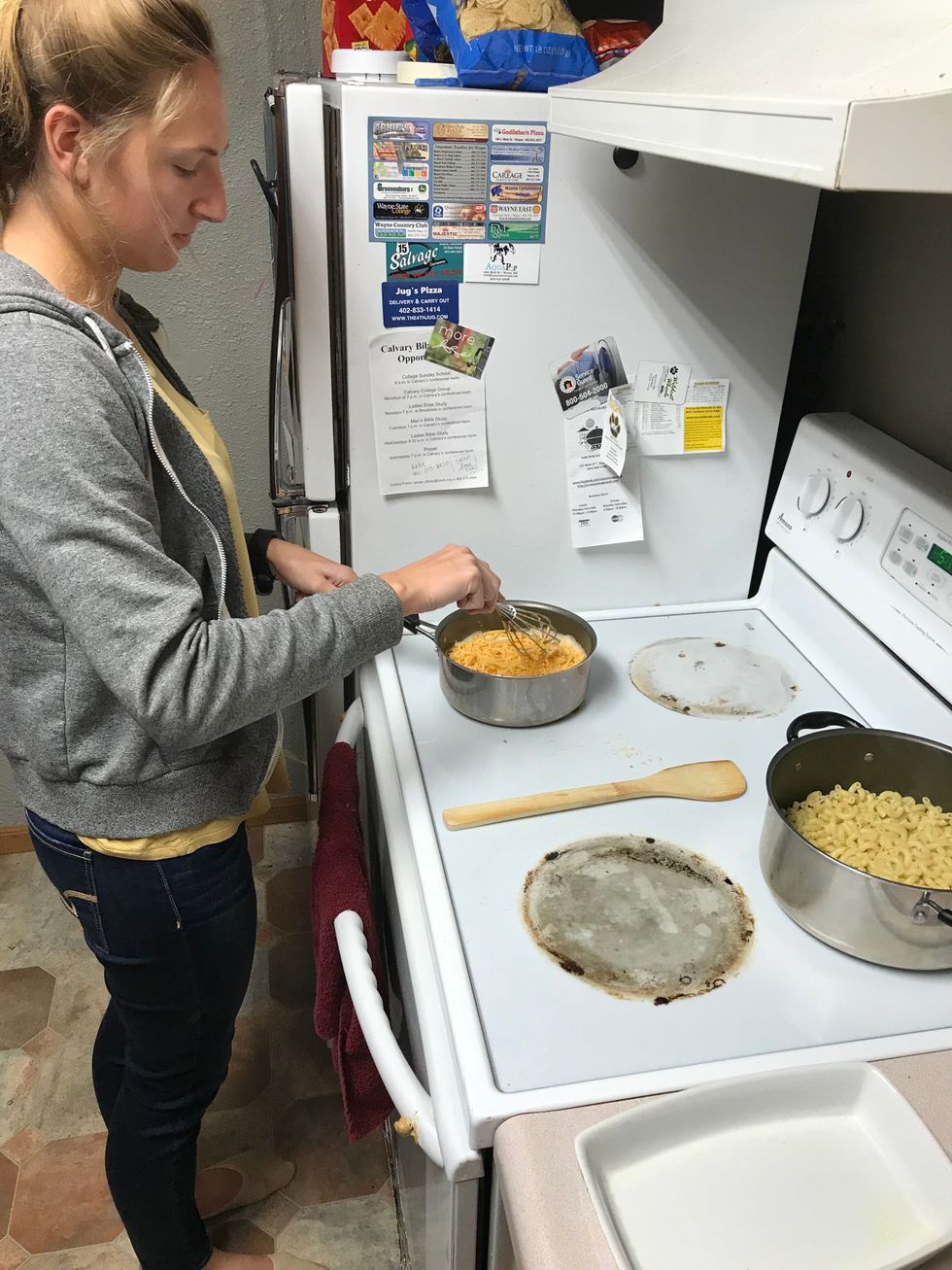 Put mixture into the prepared dish. In a small microwave-safe bowl melt butter and sprinkle over the pasta. Back for 20-25 minutes.
This was my final product. I would rate this a 4/10. Tasted great, I would just like maybe a couple cheeses instead of 4. My roommates really enjoyed it and was nice to have some comfort food.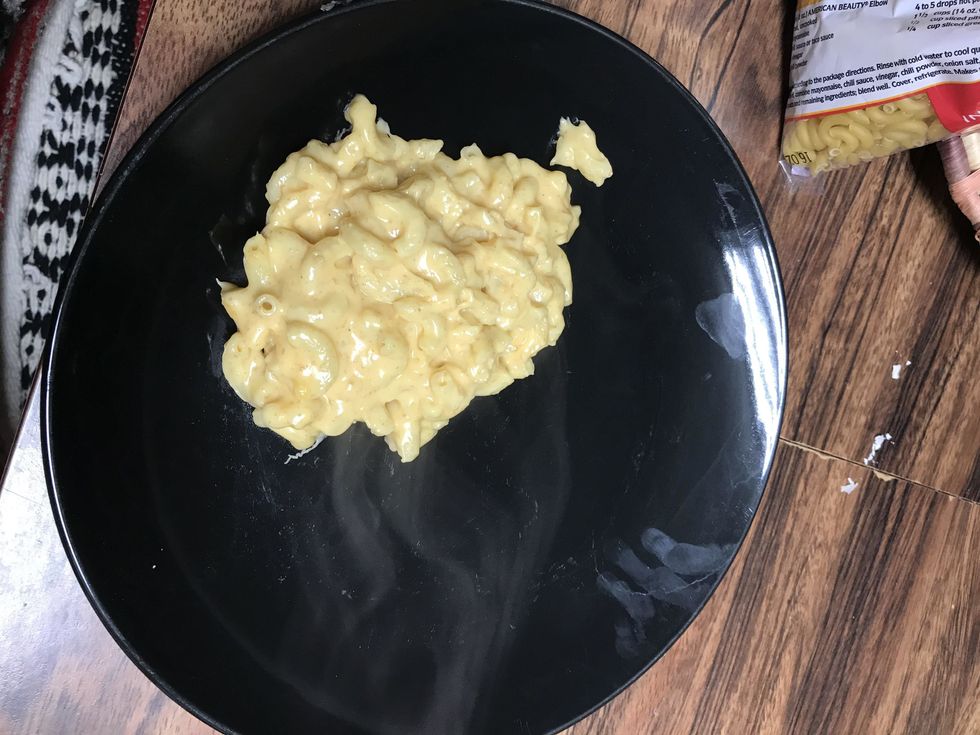 This recipe originally came out of Better Homes: New Cookbook (16th edition) pg. 222
These are my ingredients. I forgot to show them on my last Snapguide (oops!)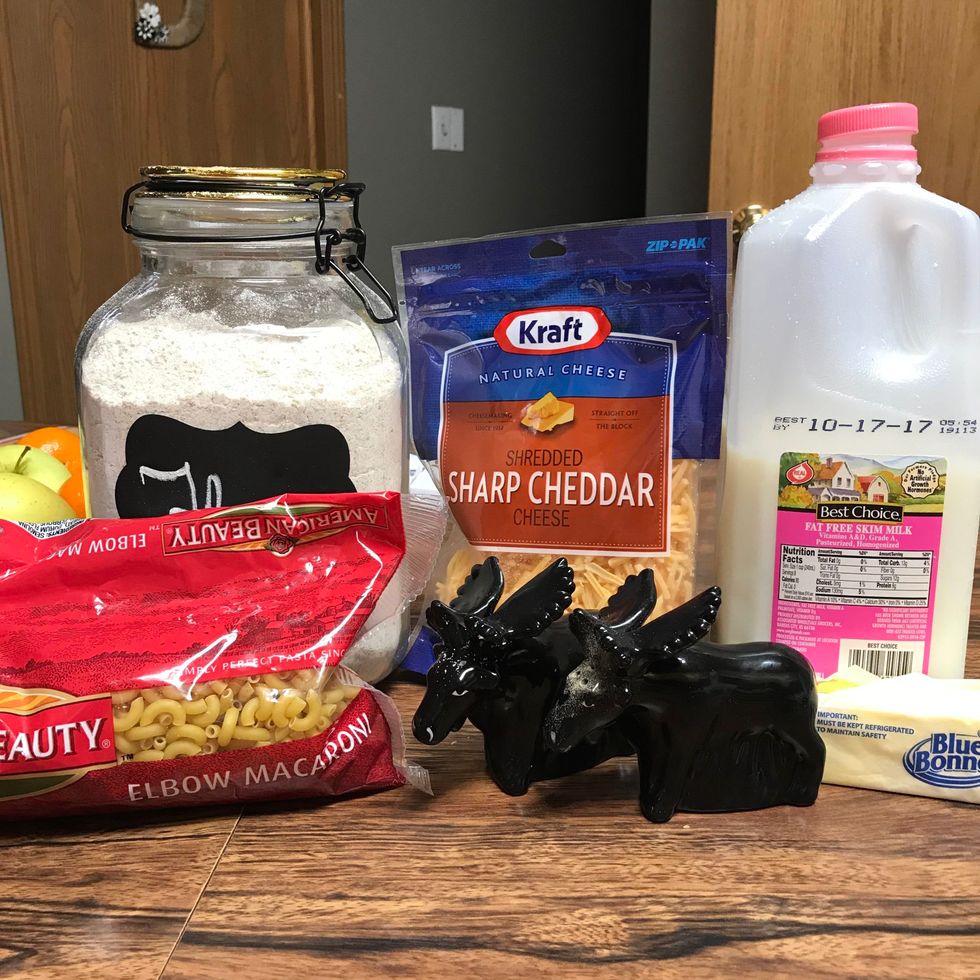 1/2c Elbow pasta
3.0Tbsp Butter
1/3c Chopped onions
3.0Tbsp Flour
1/2tsp Salt
1/4tsp Black pepper
2.0c Gouda cheese
1.0c Cheddar
1/2c Milk
1.0c Swiss cheese
1/2c Parmesan cheese