This is one of my kids' favorites. I saw it on Rachael Ray. I started making it when they were little to sneak some veggies into them.
17
Melt 2 tablespoons of butter into a tablespoon of olive oil. Don't let the butter burn!
Grate the onion finely. I use a mini food processor.
Start the big pot of salted water boiling for the pasta.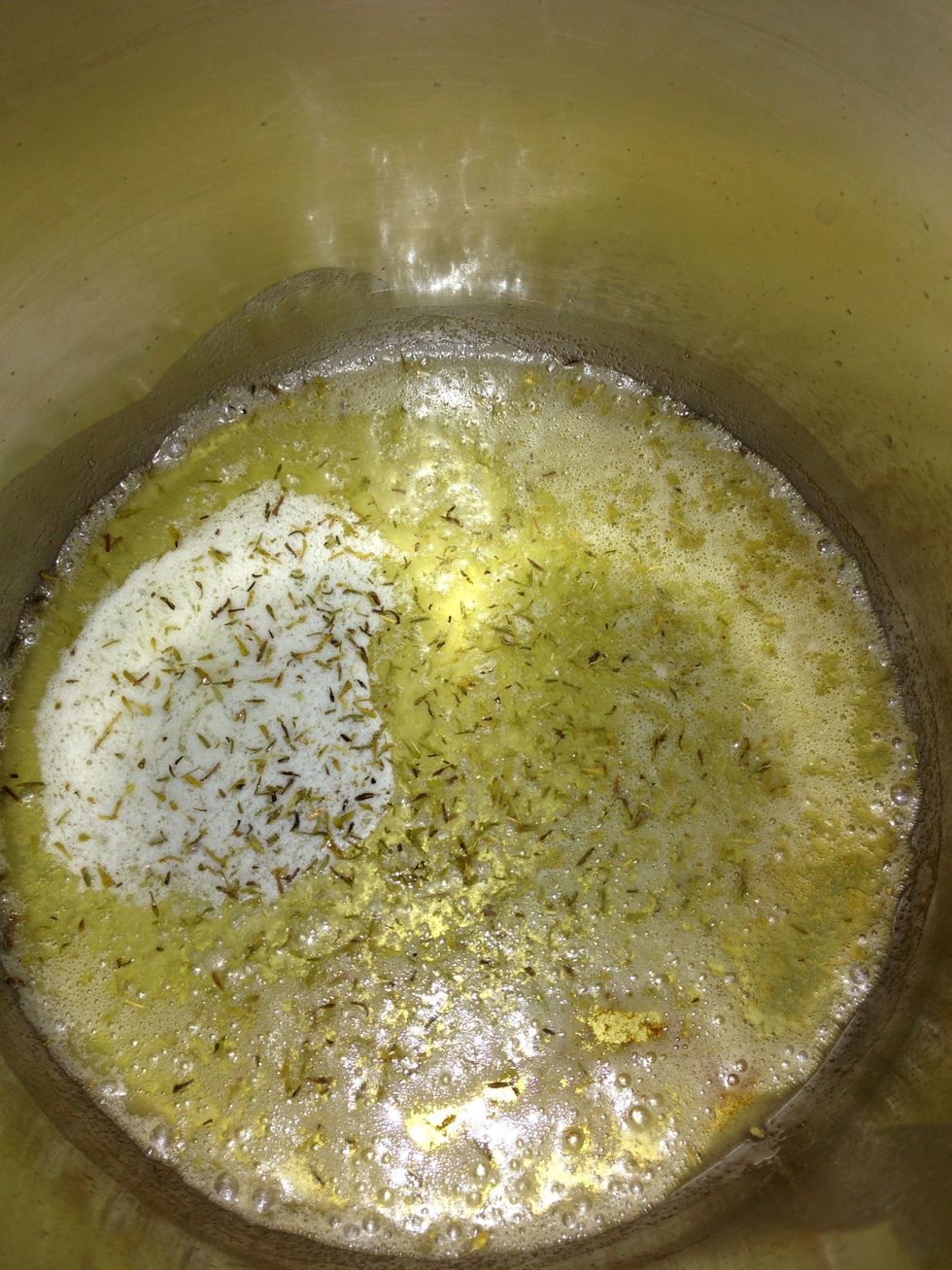 Sprinkle about a tablespoon of thyme into the butter oil mixture. Cook over medium high heat for one to two minutes. Don't burn the butter.
Dump in the minced onion. Cook for one to two minutes.
The onion, thyme, and butter are starting to smell pretty good.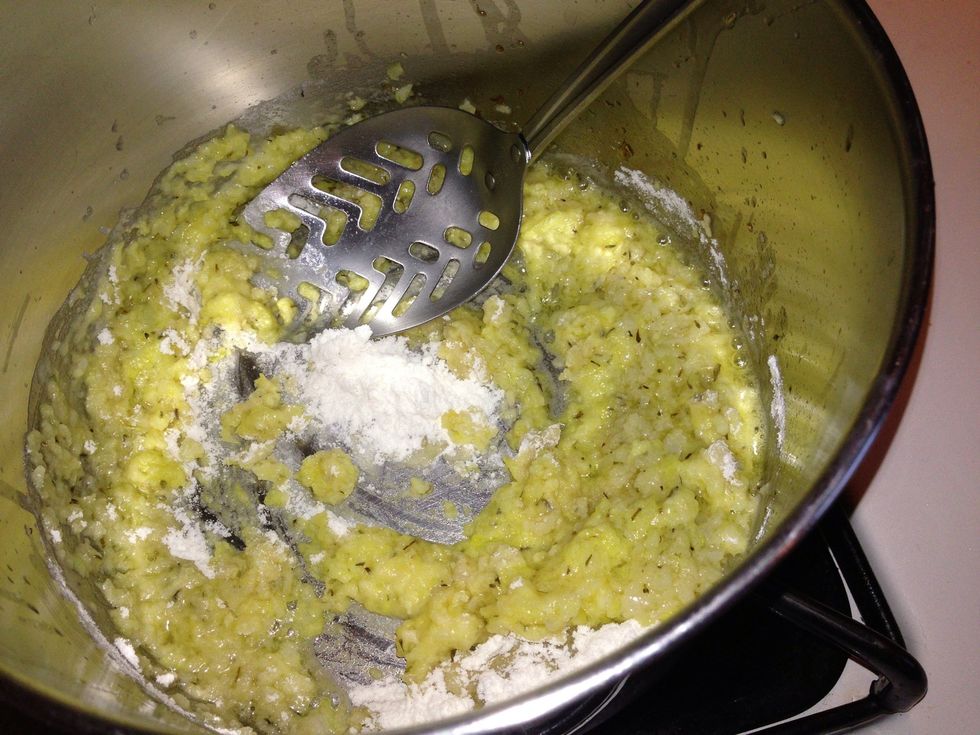 Add the three tablespoons of flour and cook for one to two minutes.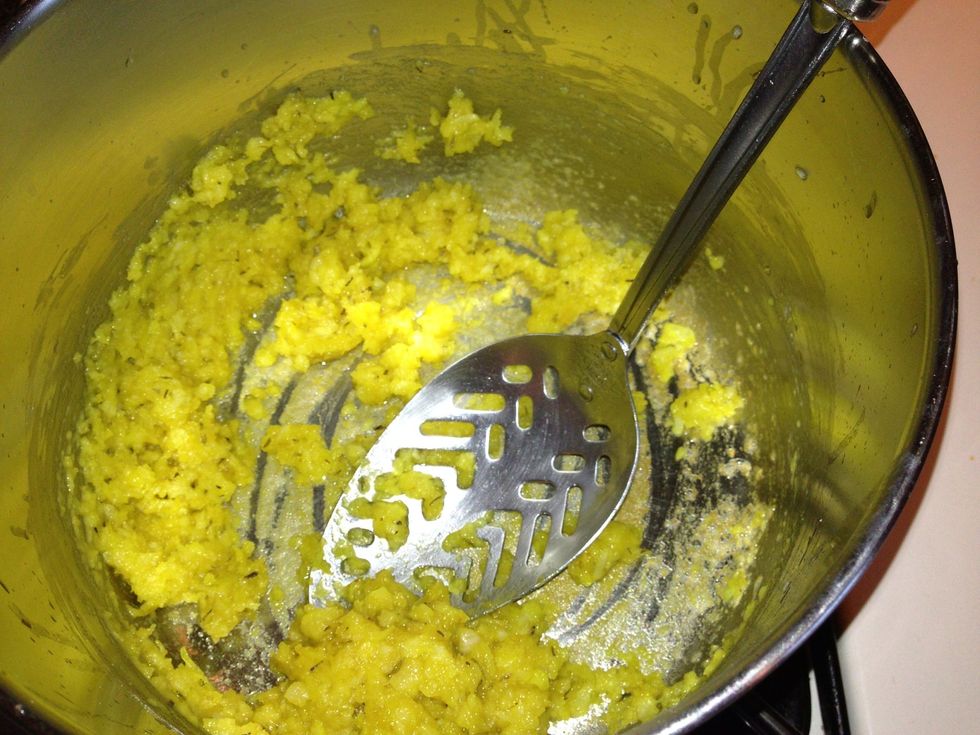 It will ball up.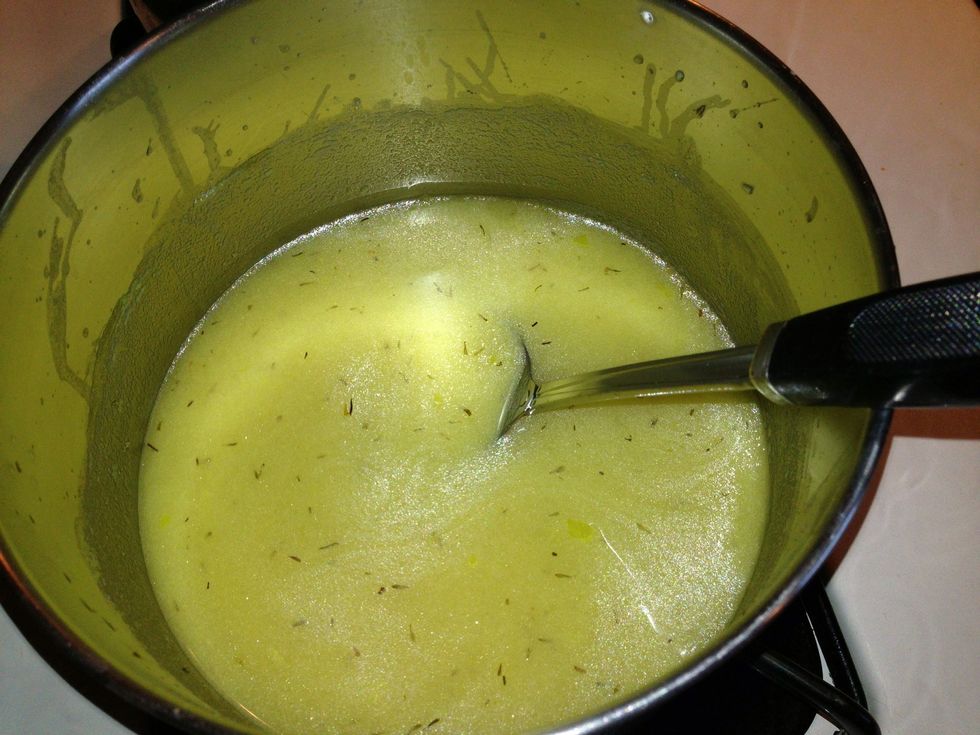 Add the two cups of chicken broth. Stir to get rid of any clumps.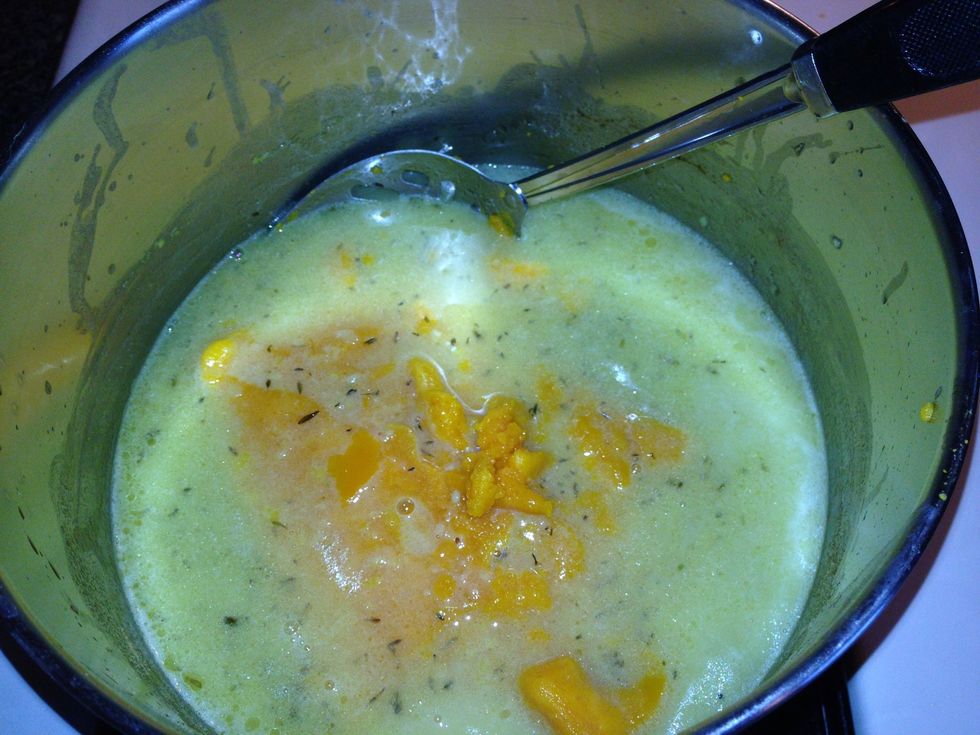 Add the box of butternut squash. Stir until smooth and warmed through.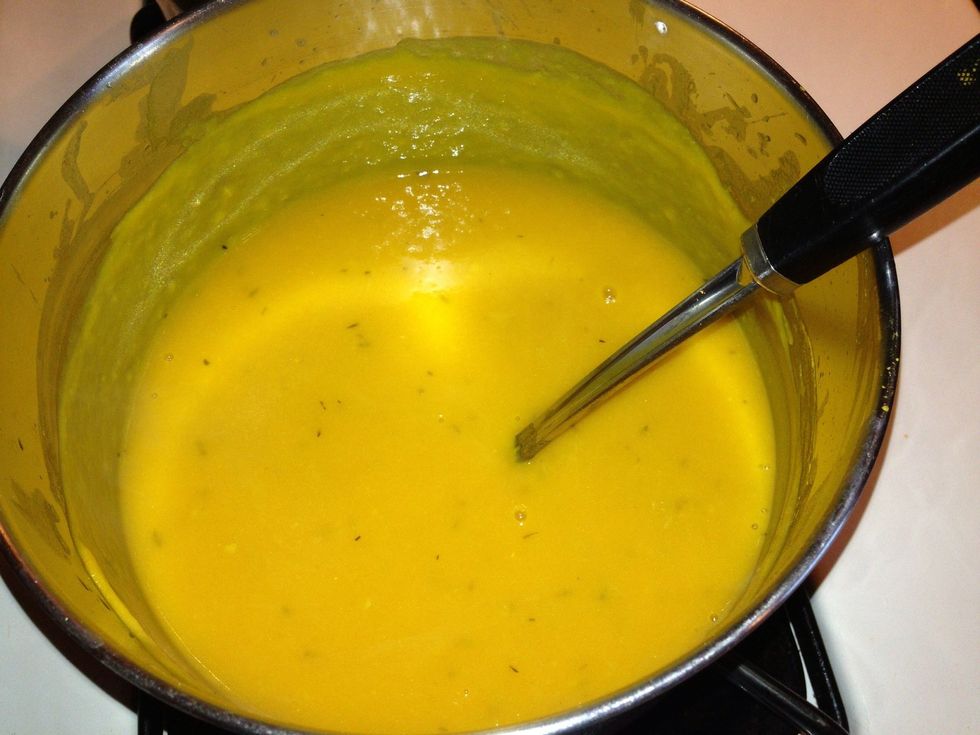 It should look smooth and golden. Add the two cups of cream. Stir or whisk smooth. At this point, it would probably make a good cream soup.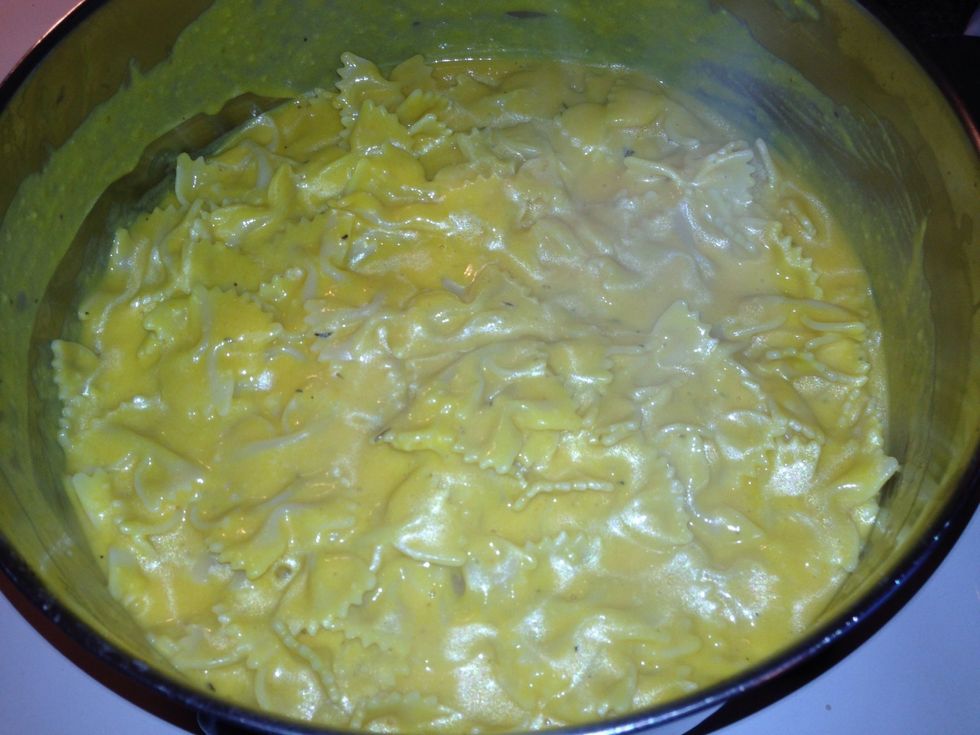 This is actually the finished photo, but I can't figure out how to edit it after I published it. Use any shape of pasta that is your favorite. I actually use a box and a half or it will be too saucy.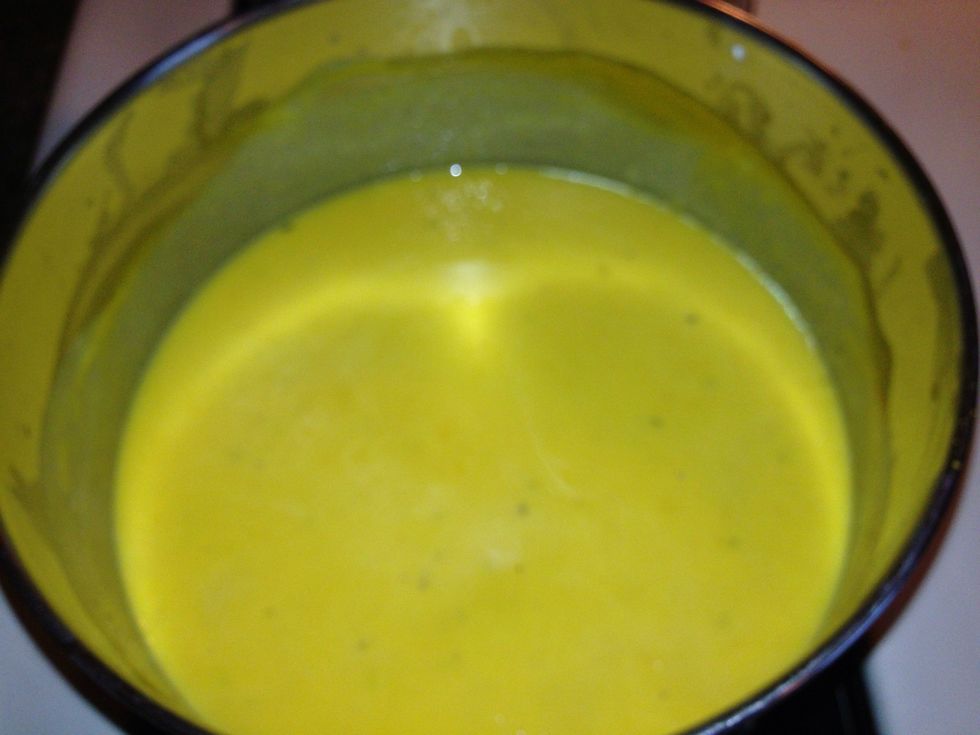 Cook until bubbly.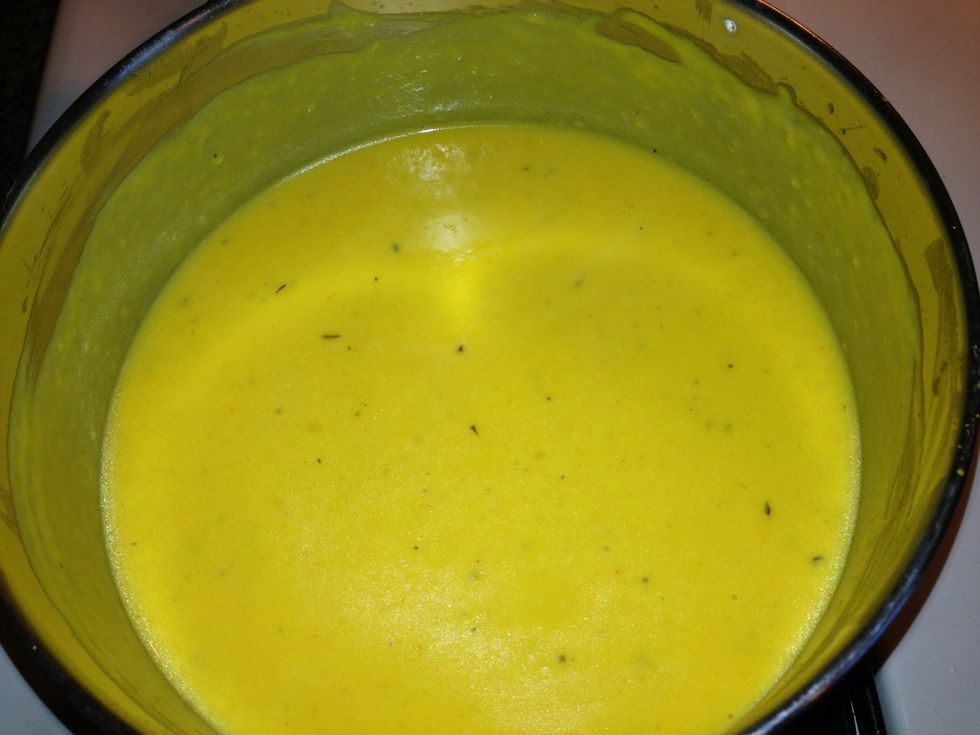 Add 1/4 cup Parmesan cheese and two cups shredded cheddar. Stir constantly getting into edges of pan until the cheeses are completely incorporated and smooth.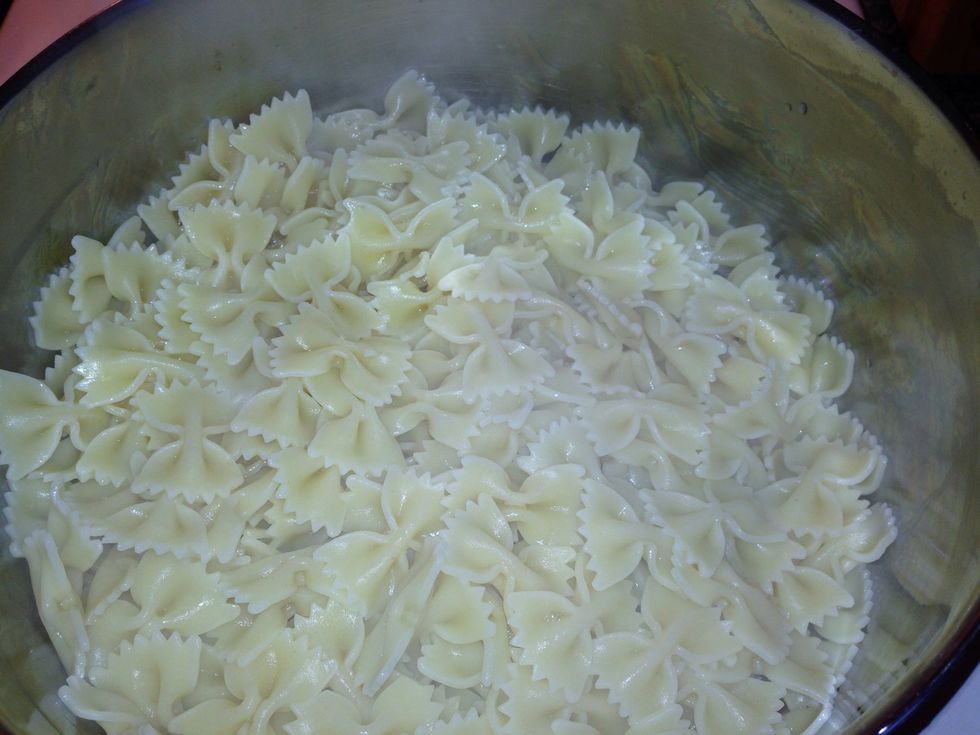 By now the pasta should be cooked and drained. Put it back into its big pot.
Pour the golden dream of deliciousness over the steaming pasta.
Mix well. At first it will seem loose. The longer it sits, the thicker it gets. My kids like to reheat it for breakfast too. So I thought this would be a neat way to compile one of our family recipes.
1 i-Phone
1 Snap Guide Download
1lb pasta
1T olive oil
2 T butter
1/2 medium onion
1 T thyme
3 T flour
2 C chicken broth
1 box frozen butter nut squash
1 C half-and-half
2 C sharp cheddar cheese shredded
1/2 C grated Parmesan cheese
1/4 t ground nutmeg
Black pepper