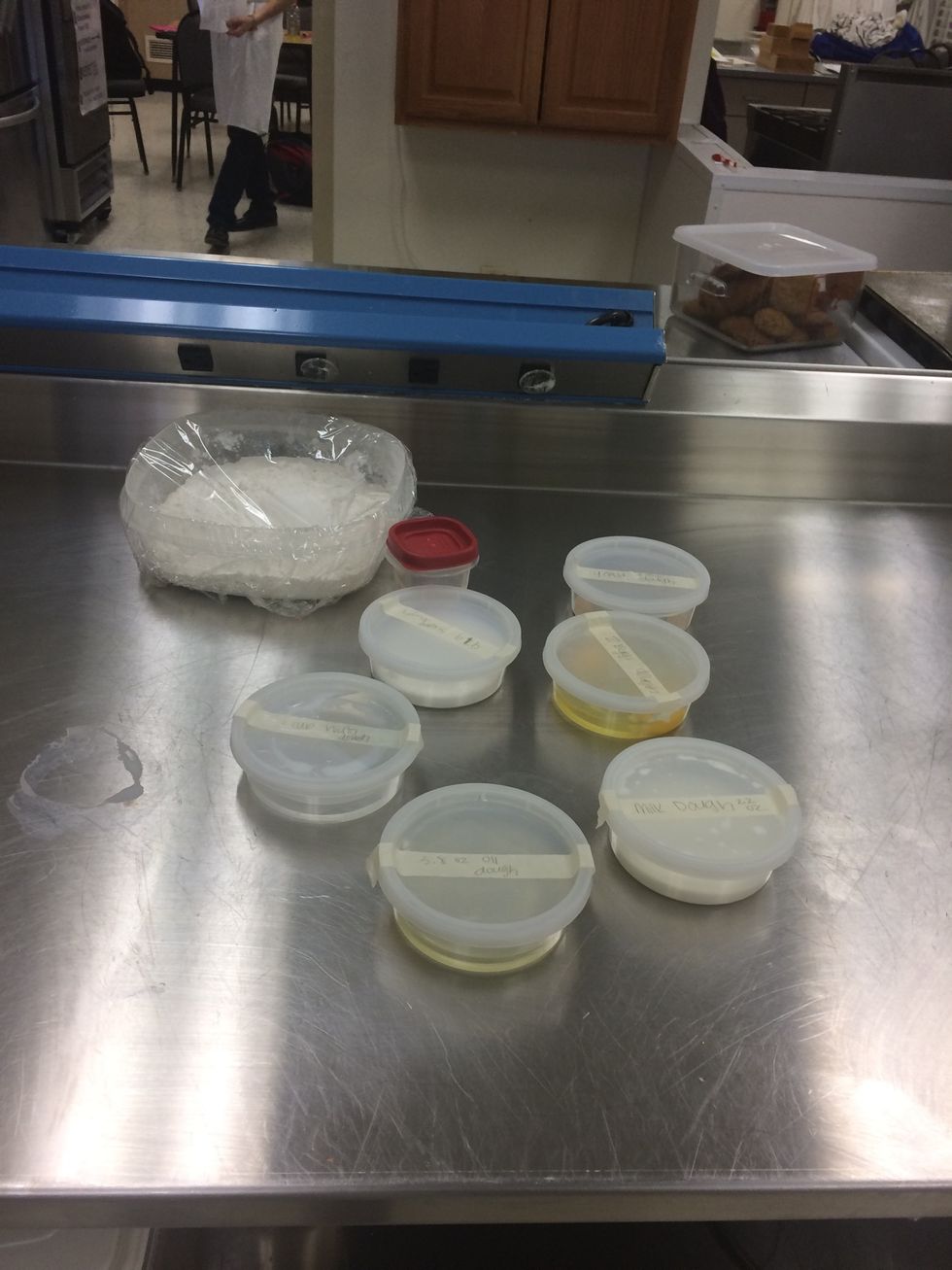 Gather ingredients for dough.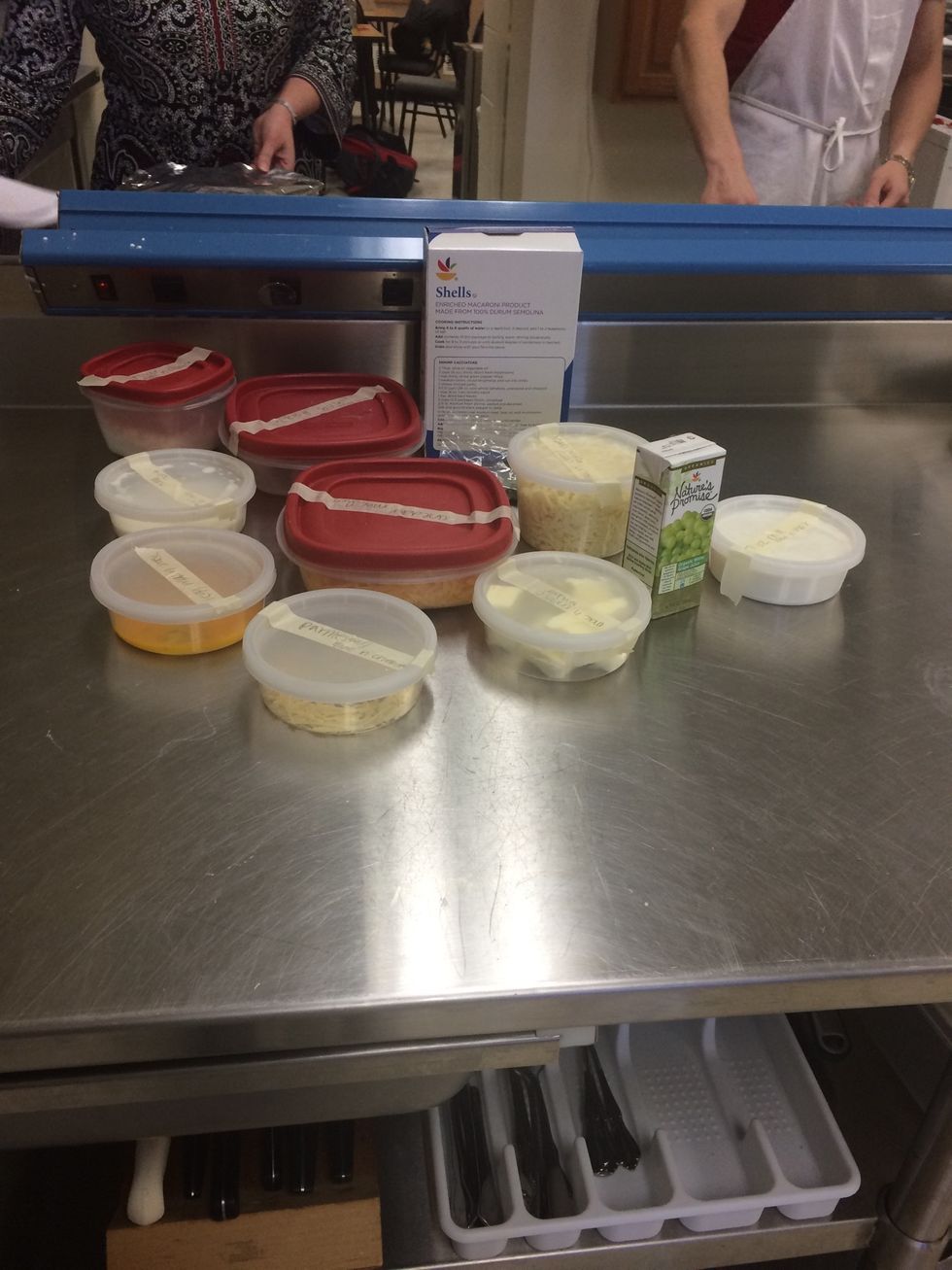 Gather ingredients for Mac and cheese.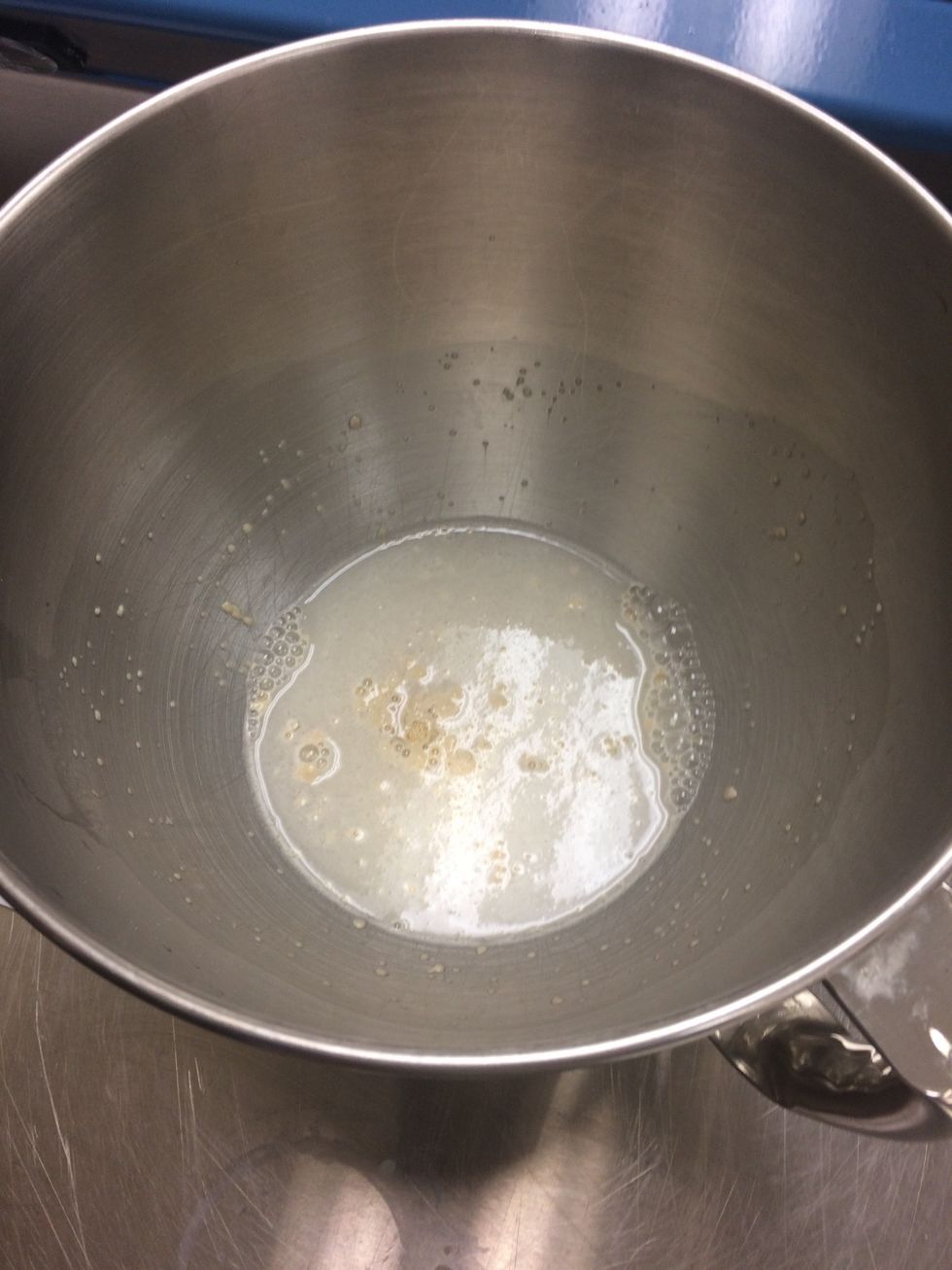 Heat water to 110-115° F. Put yeast into water and let sit for 3 minutes.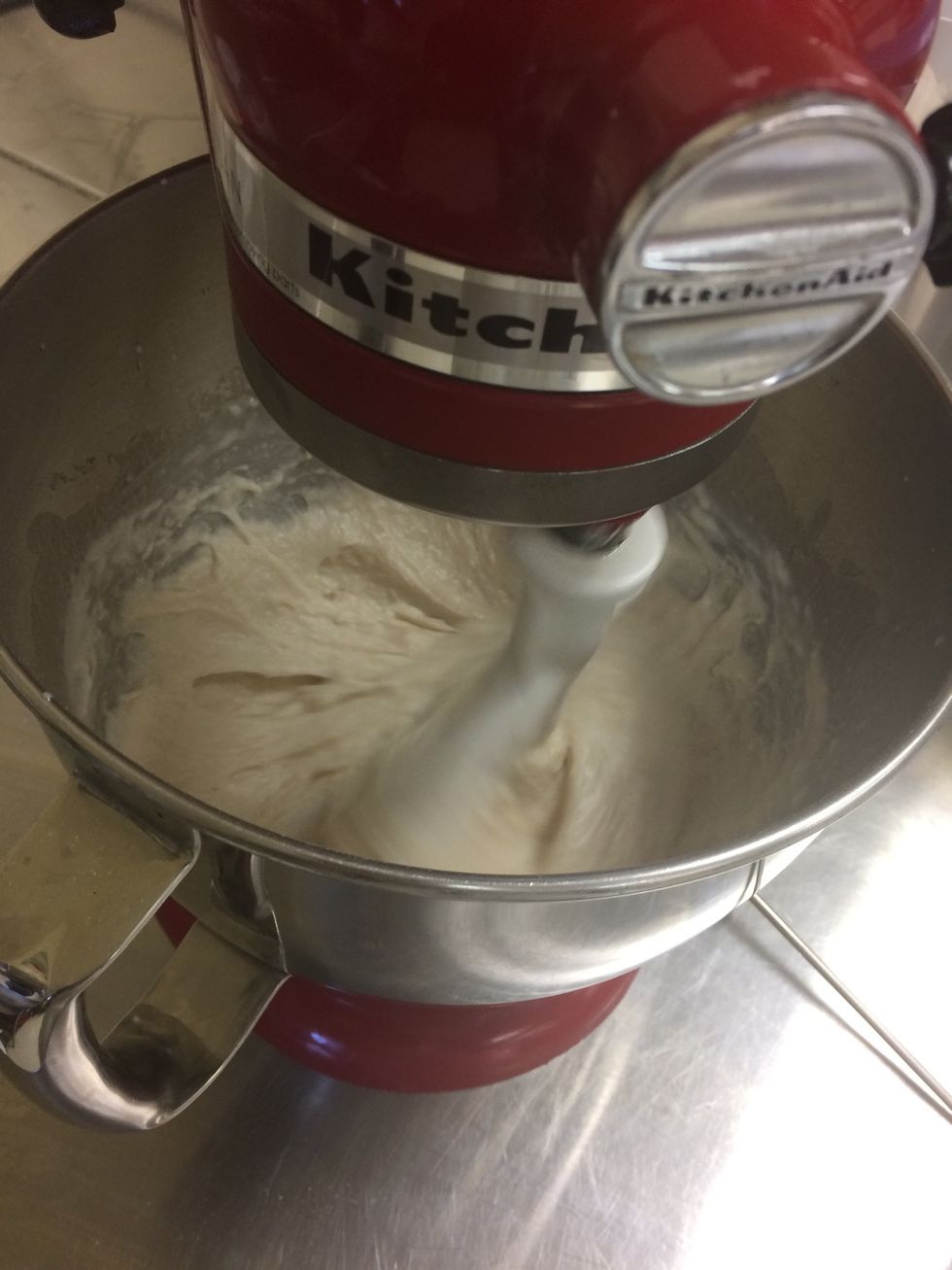 Combine dry and wet ingredients (except the eggs) in a mixing bowl using the flat beater bar. Only add half the flour. Mix for 4 minutes on medium speed.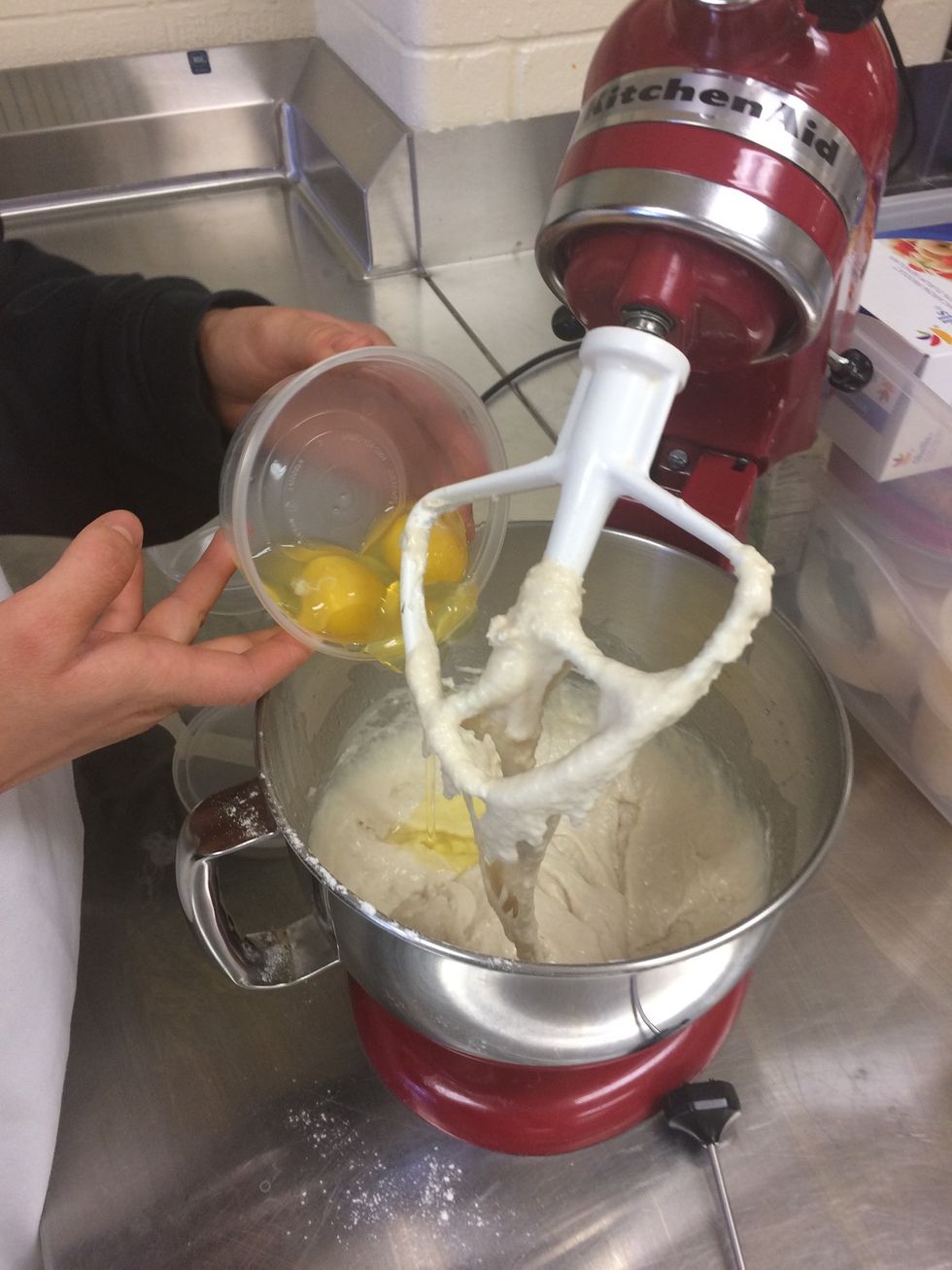 Add eggs and beat for 1 minute. Gradually add the remaining flour and knead with the dough hook for 5-7 minutes until dough is elastic.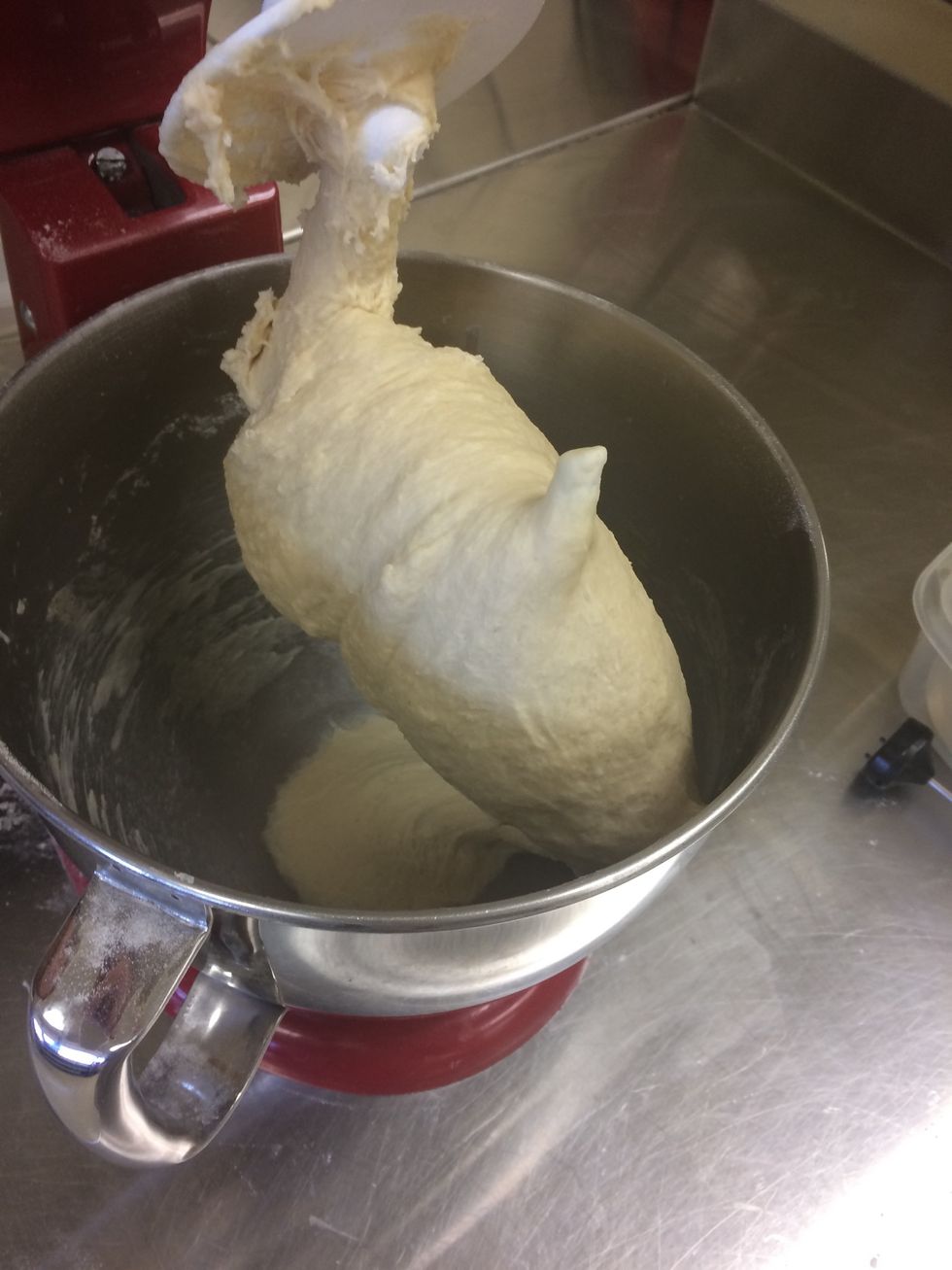 You know when you are done kneading when the dough is elastic.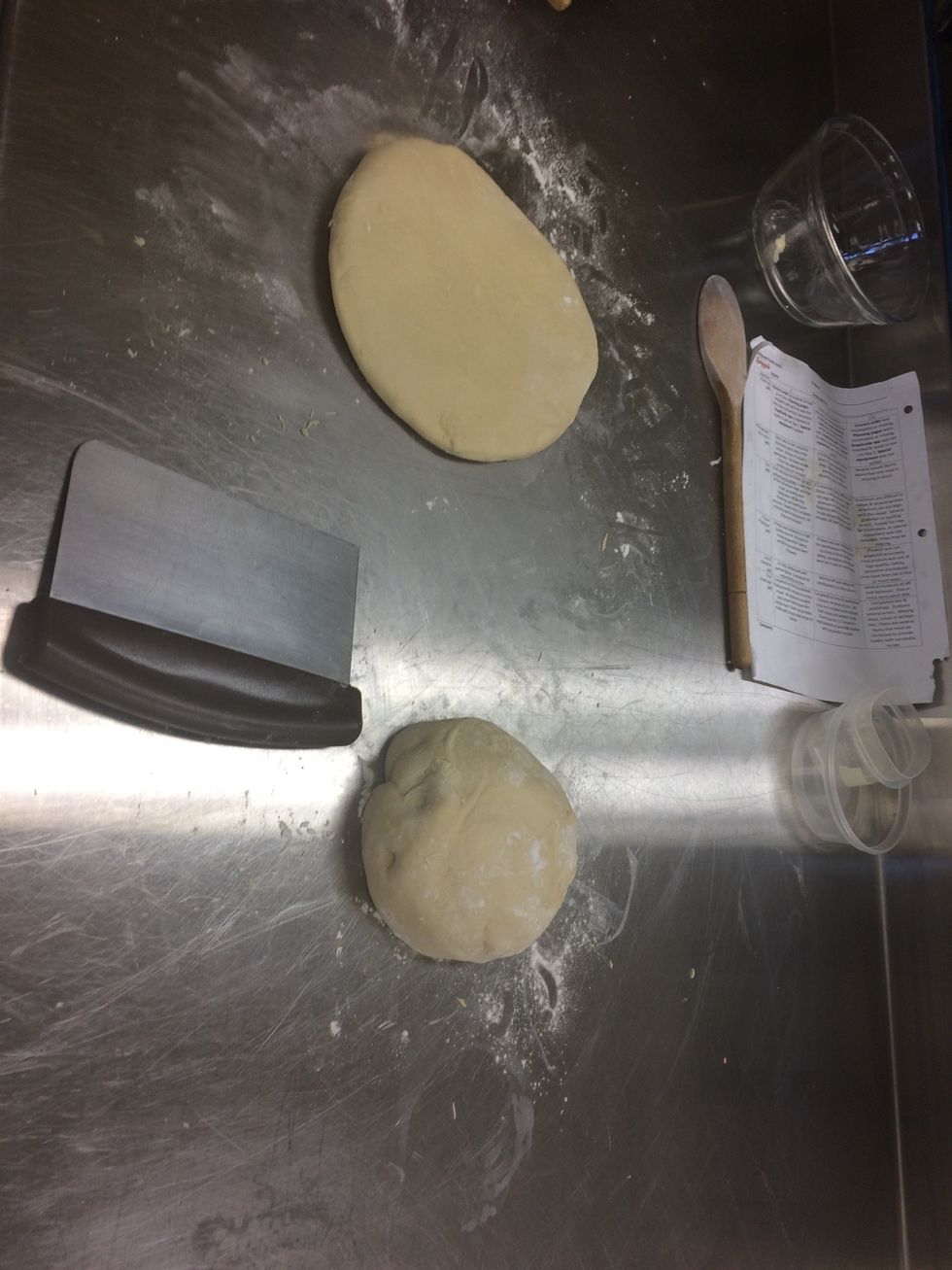 Cut dough in two pieces and roll out pieces thin enough to fit pie pan.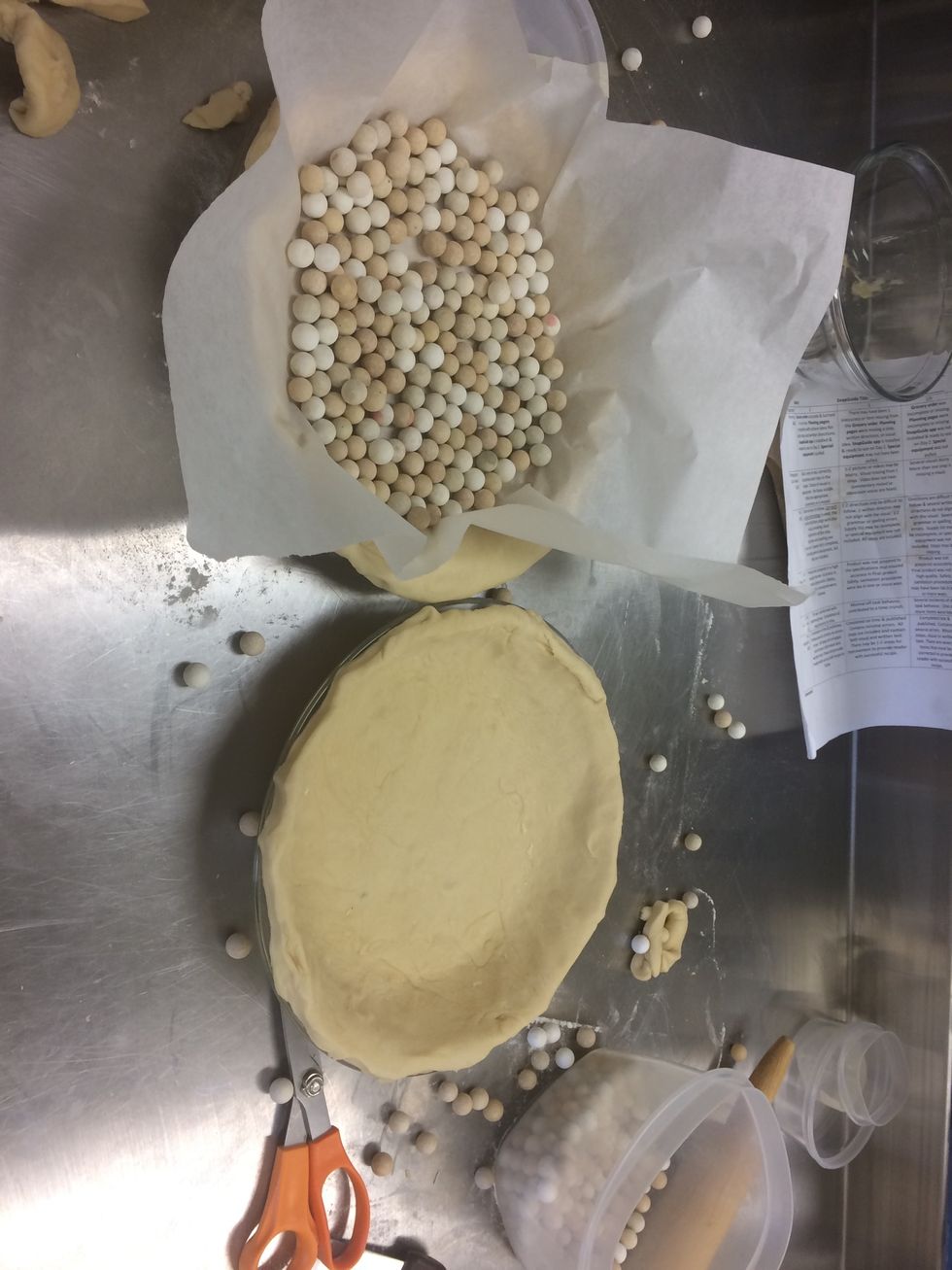 Place rolled out pieces in pie pan. Using parchment paper, put weights in the pies and place them in the oven at 400° F for 15 minutes.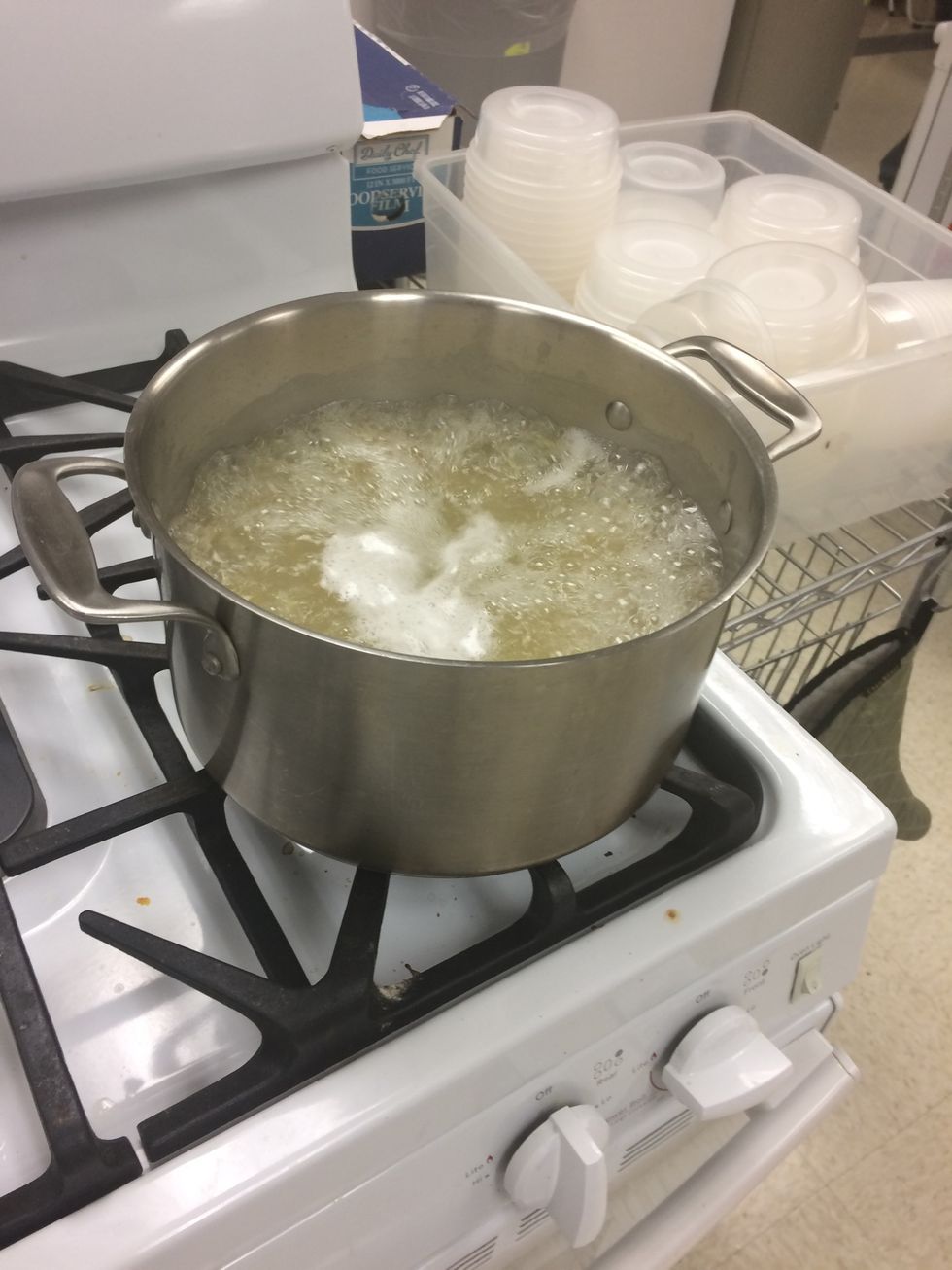 Bring water to a boil before adding pasta. Cook pasta until firm yet tender. (Al Dente)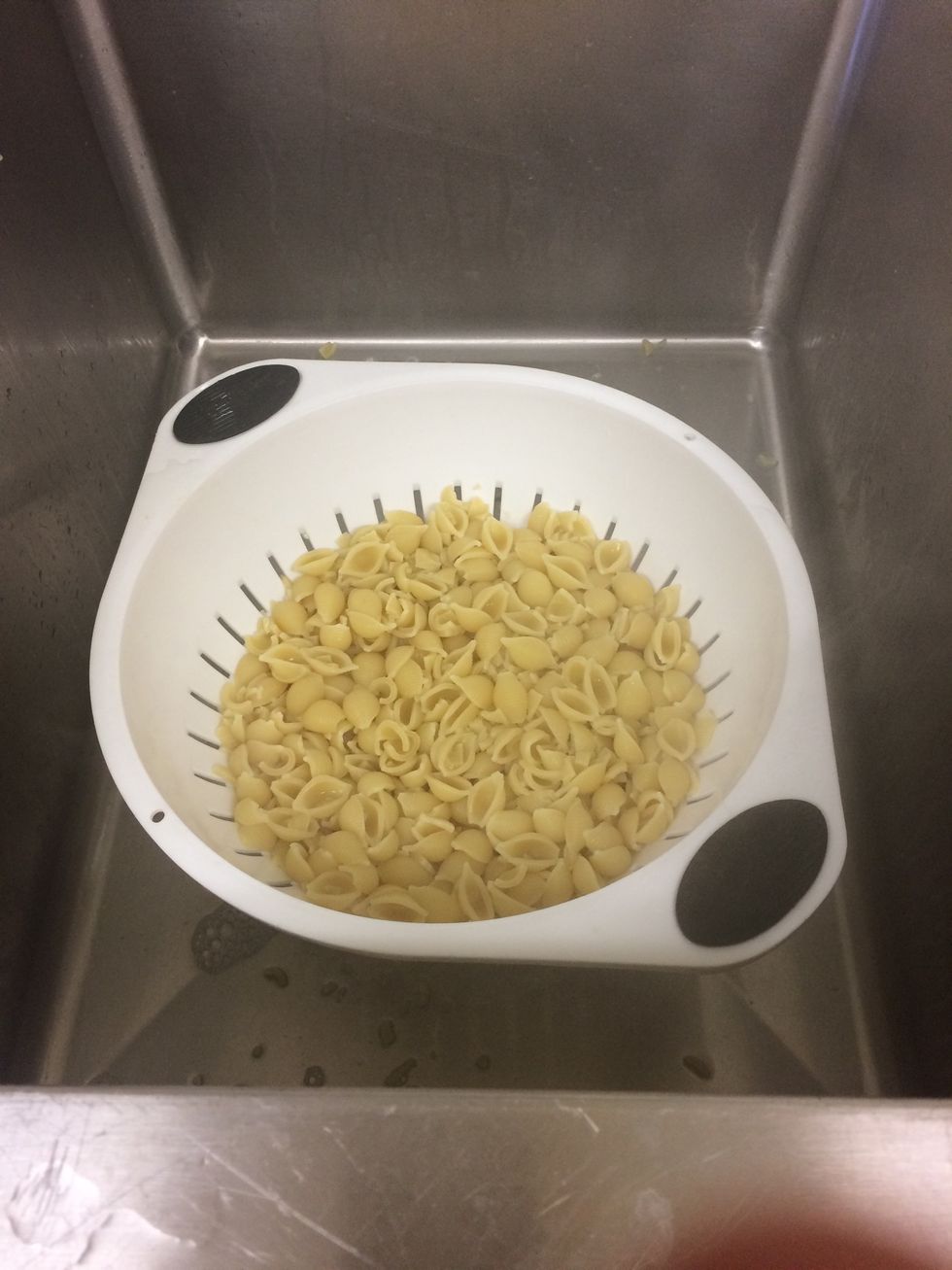 Drain the pasta.
Take crusts out of the oven. And set aside.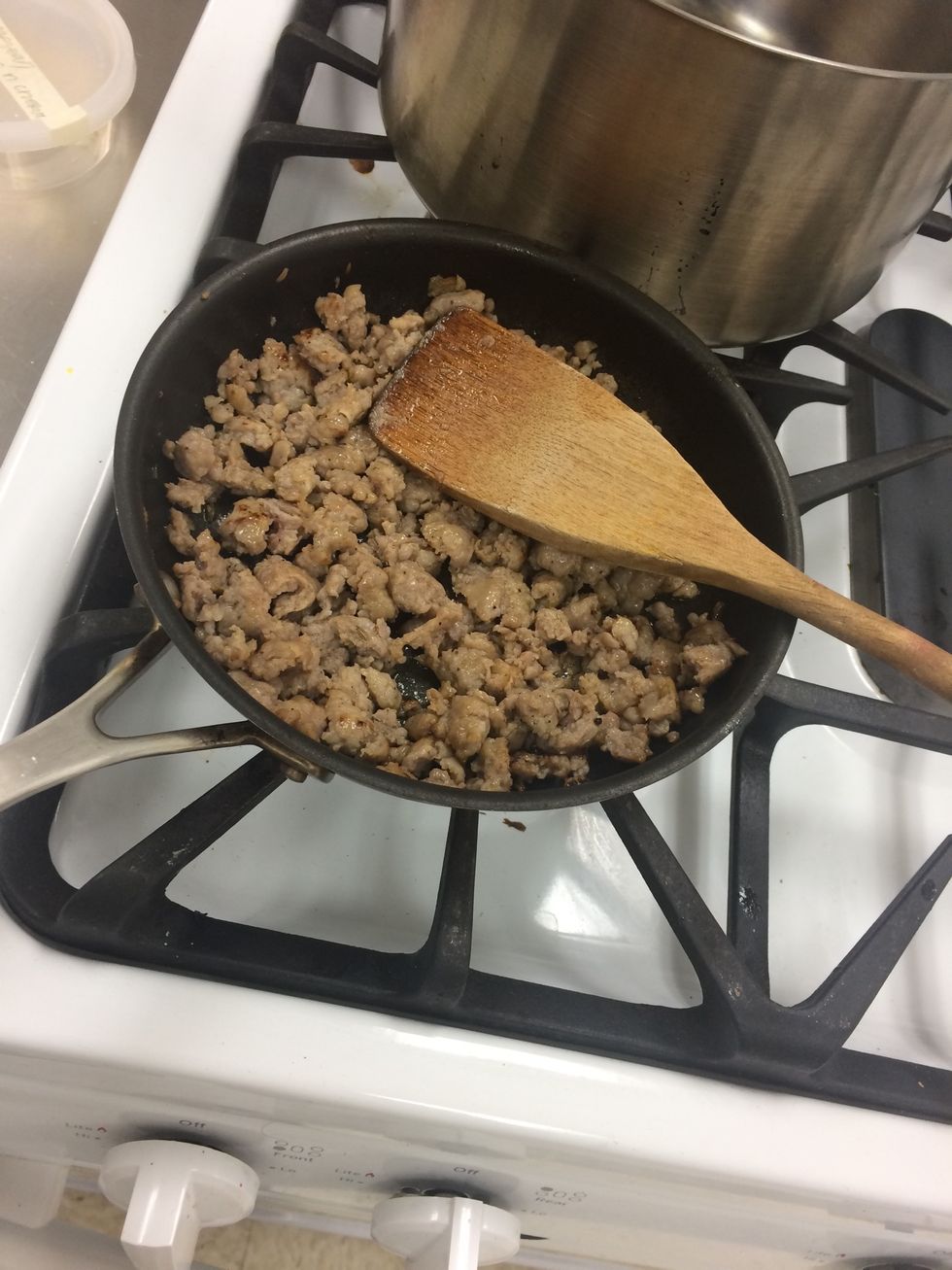 Cook sausage in a skillet over medium heat. About 7 minutes. Transfer to a plate and set aside.
Heat butter and sage over medium heat and cook until foamy (about 2 minutes).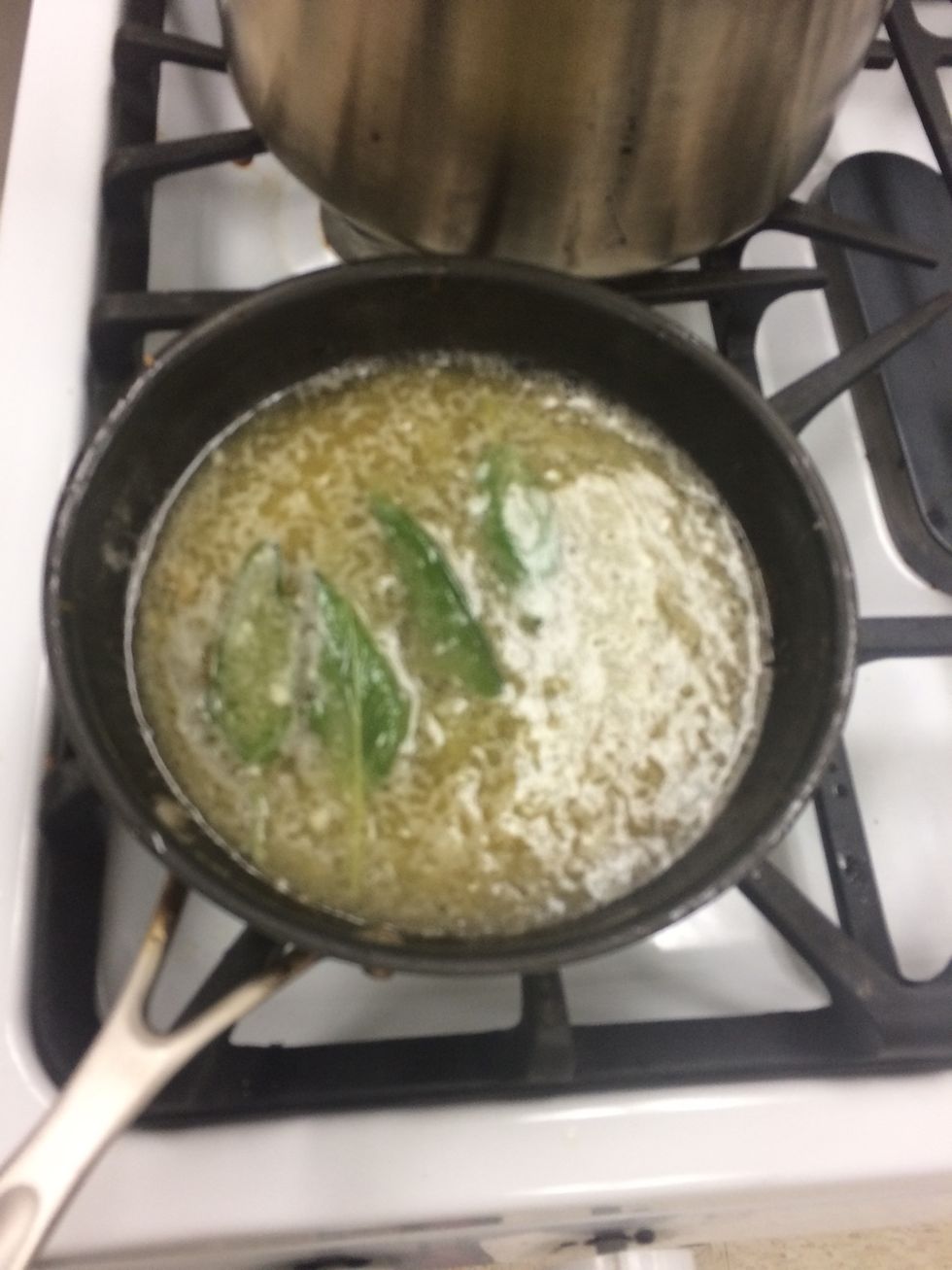 Using the same pan, add grape juice to deglaze pan by scraping out brown bits. Cook to simmer.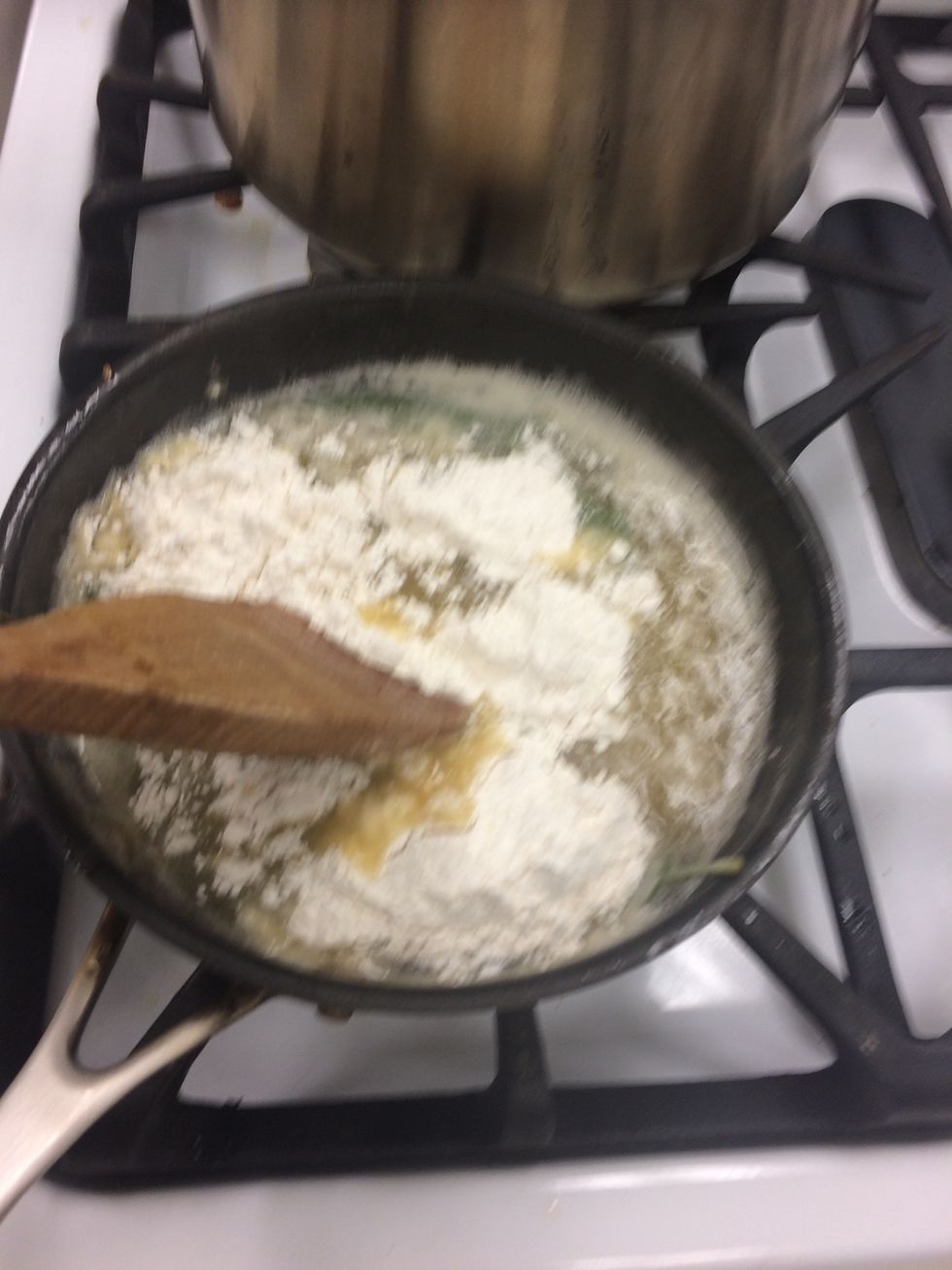 Add flour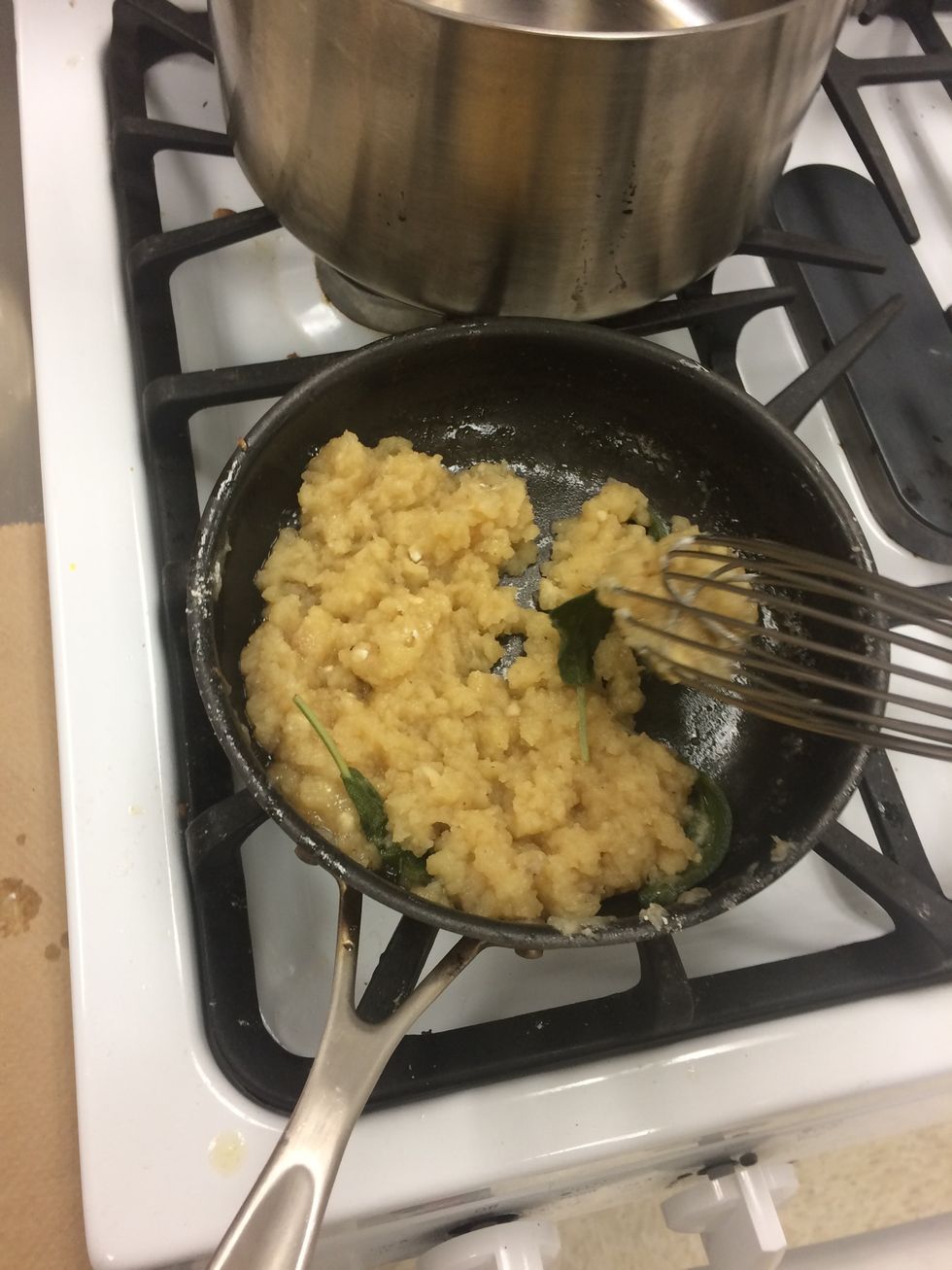 Whisk until a paste forms (about 2-3 minutes). While whisking add milk slowly and continue whisking.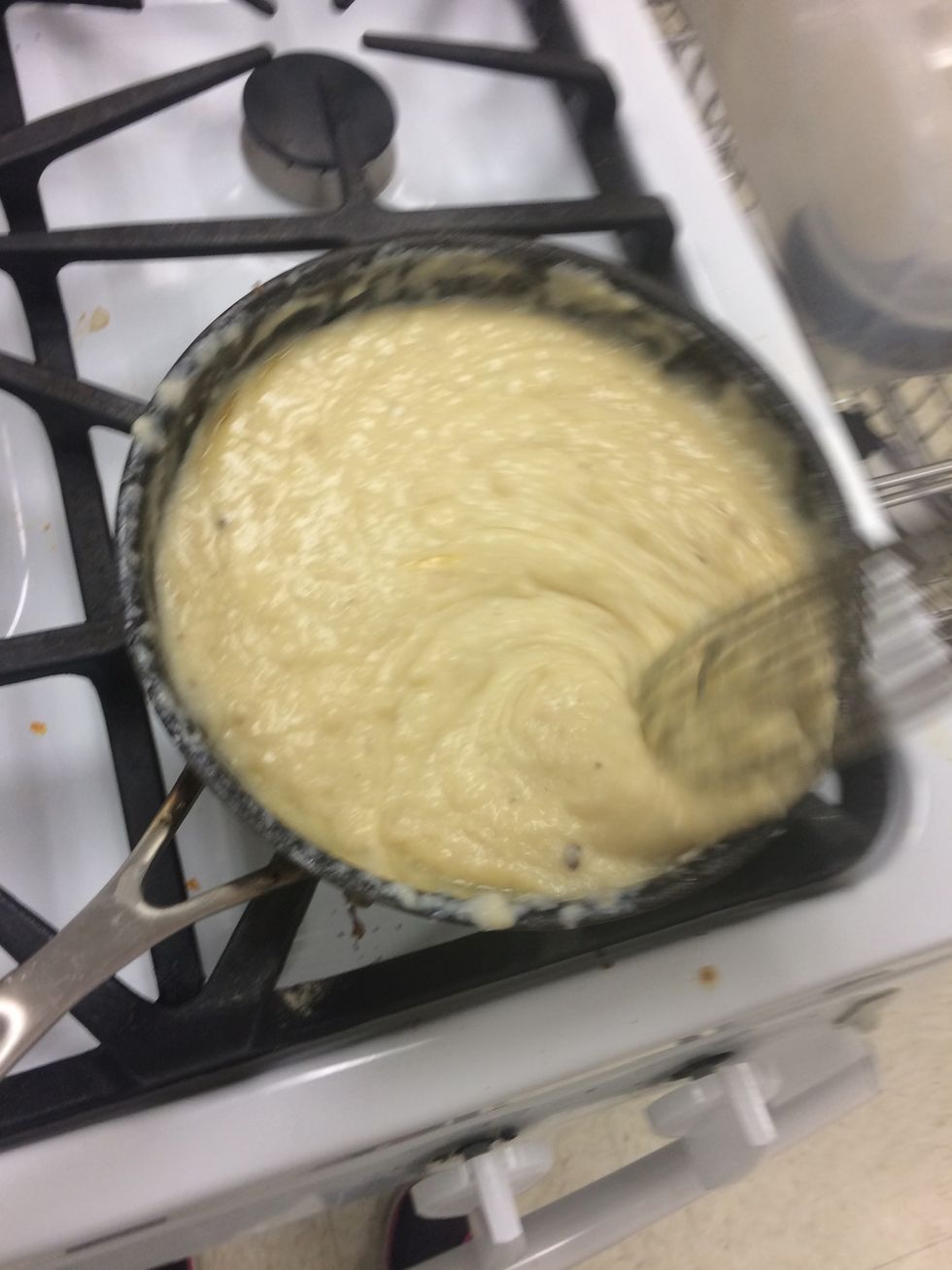 Take off heat and. Remove sage leaves. Add in beaten egg. And return to heat.
Fold in cheese in sauce in pan over heat. (This is how it should look when all the cheese has melted.)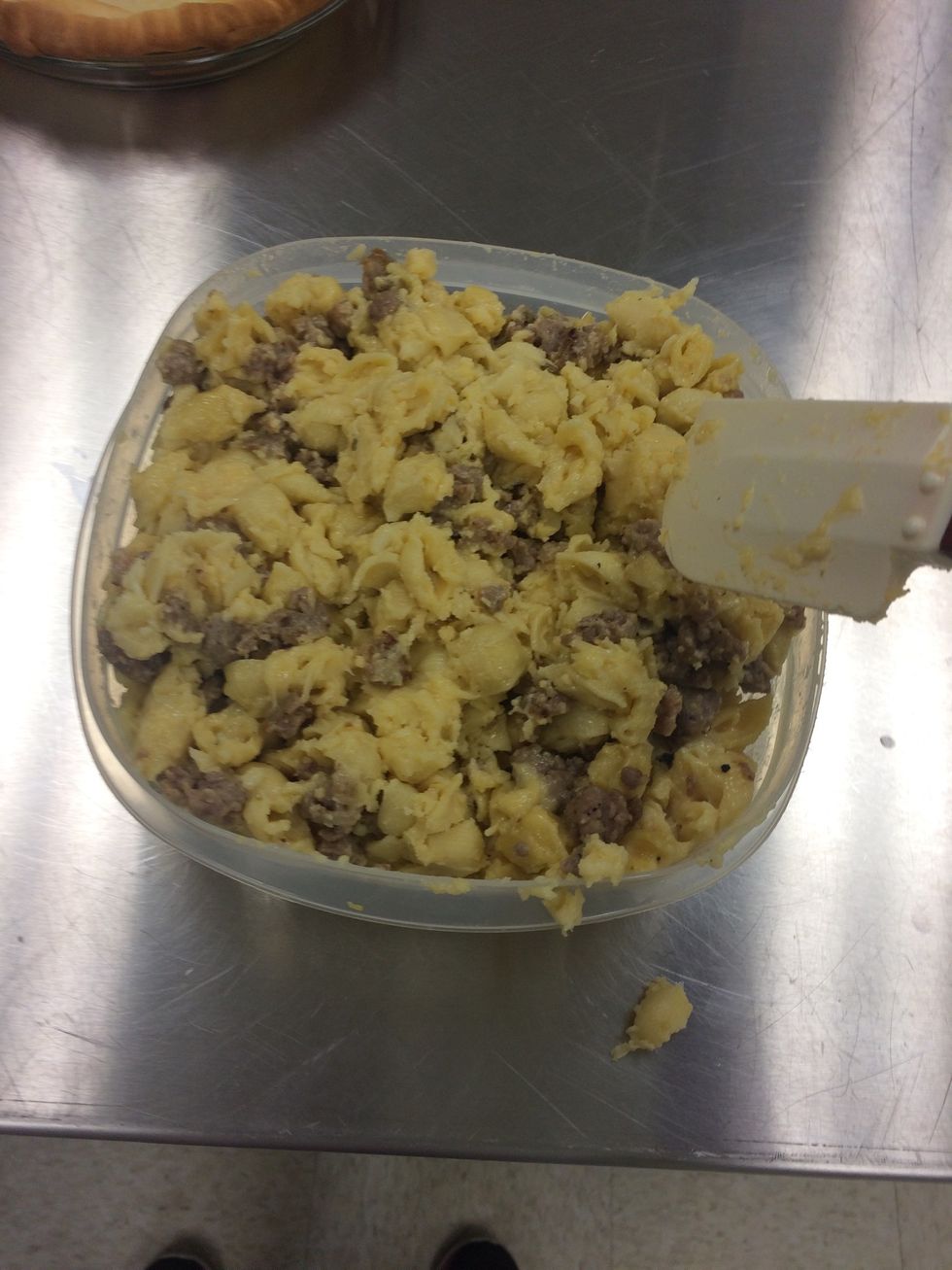 Fold sausage and pasta into the cheese.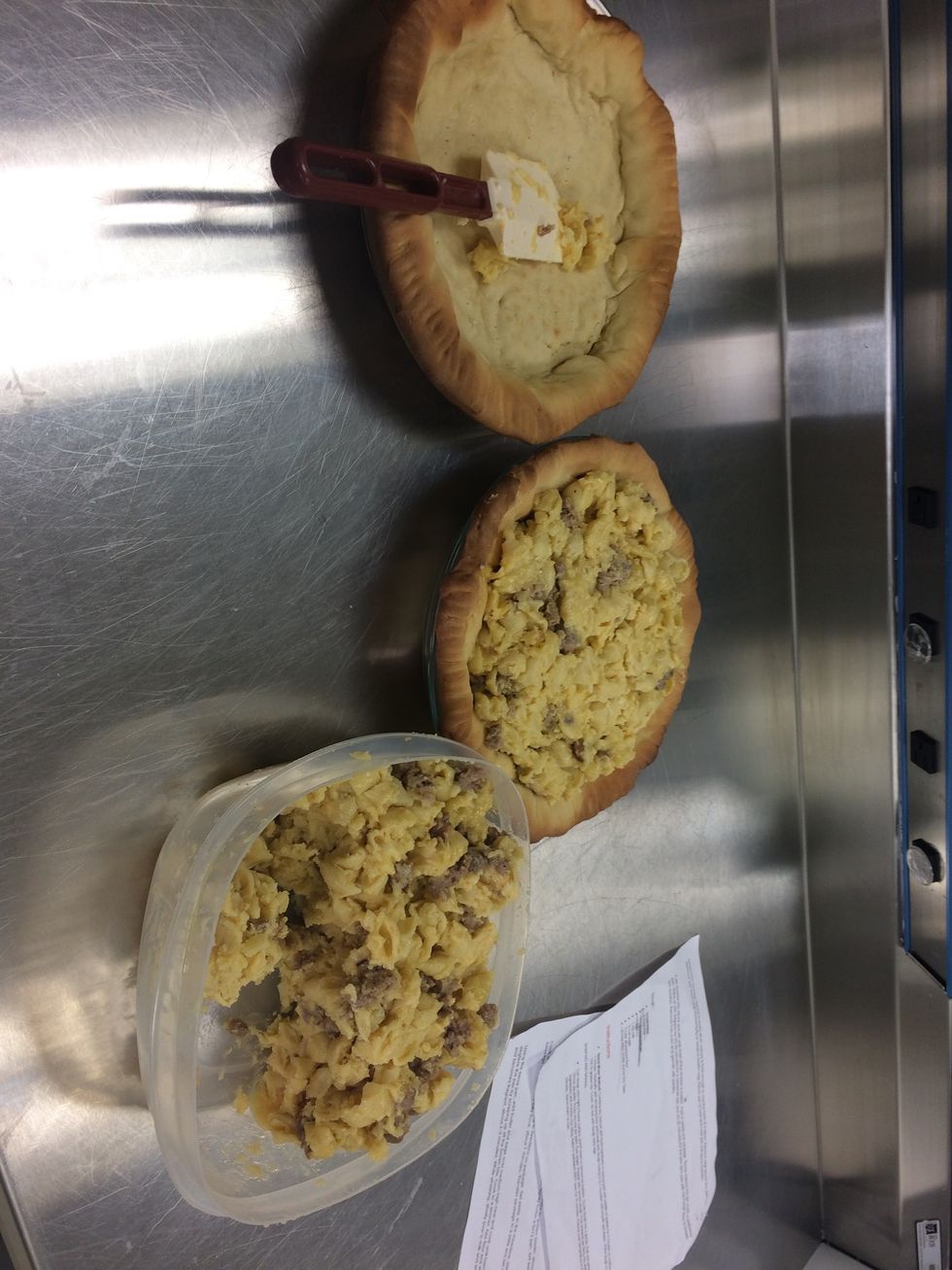 Place mixture in pie crusts and bake for 25 minutes at 325° F .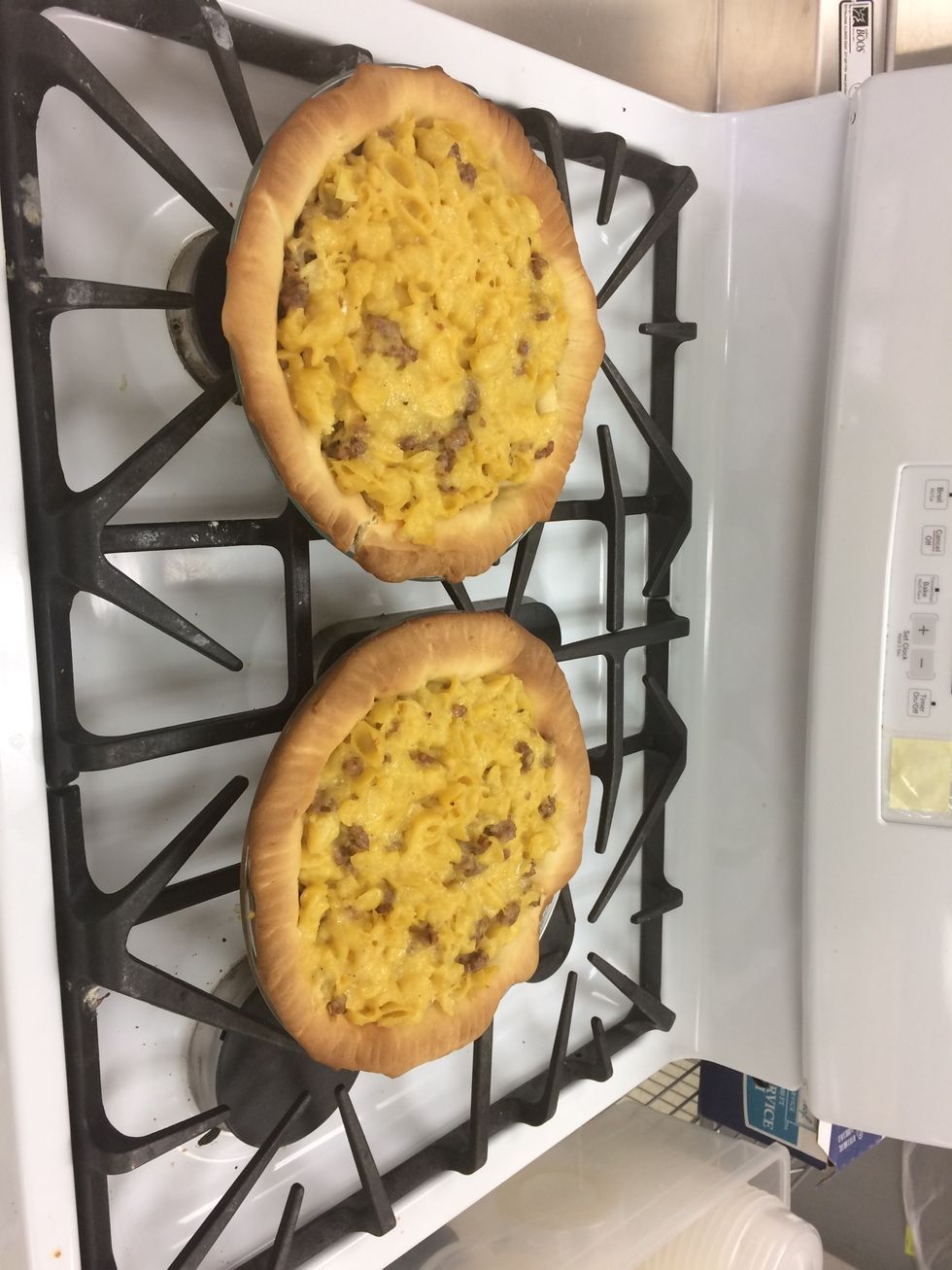 The pies should look like this when it comes out the oven.
Slice & Serve ! :)
2.0oz milk (dough)
4.0oz vegetable oil (dough)
2.0 eggs (dough)
8.0g dry yeast (dough)
97.0g sugar (dough)
8.5oz water (dough)
1.0lb shell pasta (usually 1 bag)
284.0g ground sausage (italian)
227.0g fontina cheese (shredded)
227.0g extra sharp cheddar (shredded)
113.0g Parmesan cheese (shredded)
87.0g unsalted butter
4.0 sage leaves
84.0g all purpose flour
10.0oz milk
5.0g kosher salt
1.0 egg
3.0oz white grape juice
760.0g all purpose flour (for dough)