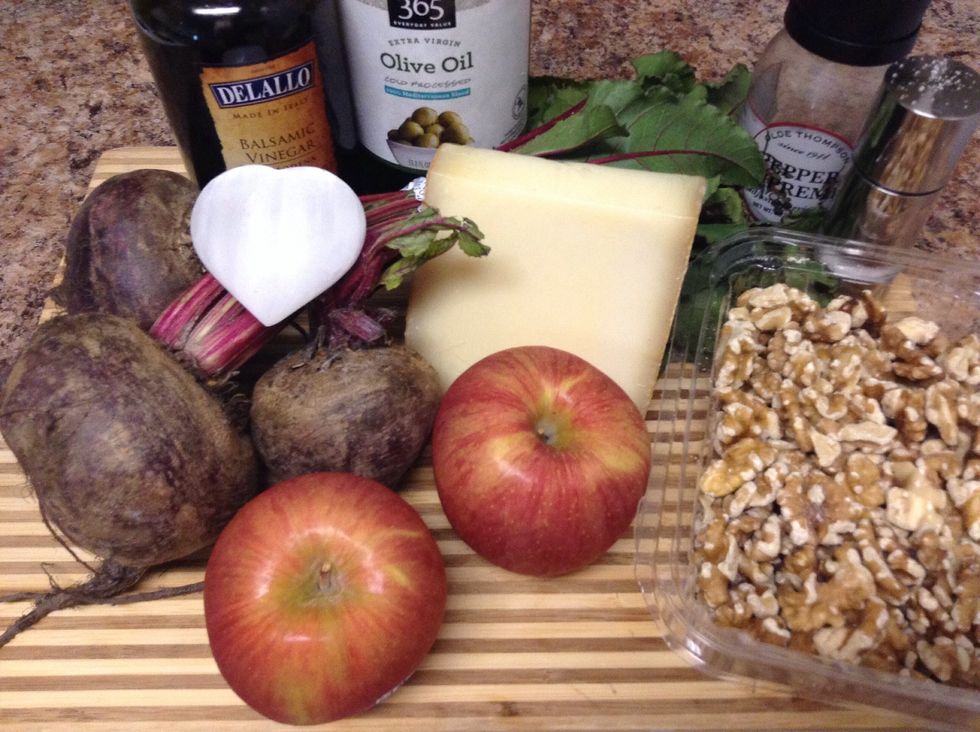 As usual do not forget the secret ingredient: Love !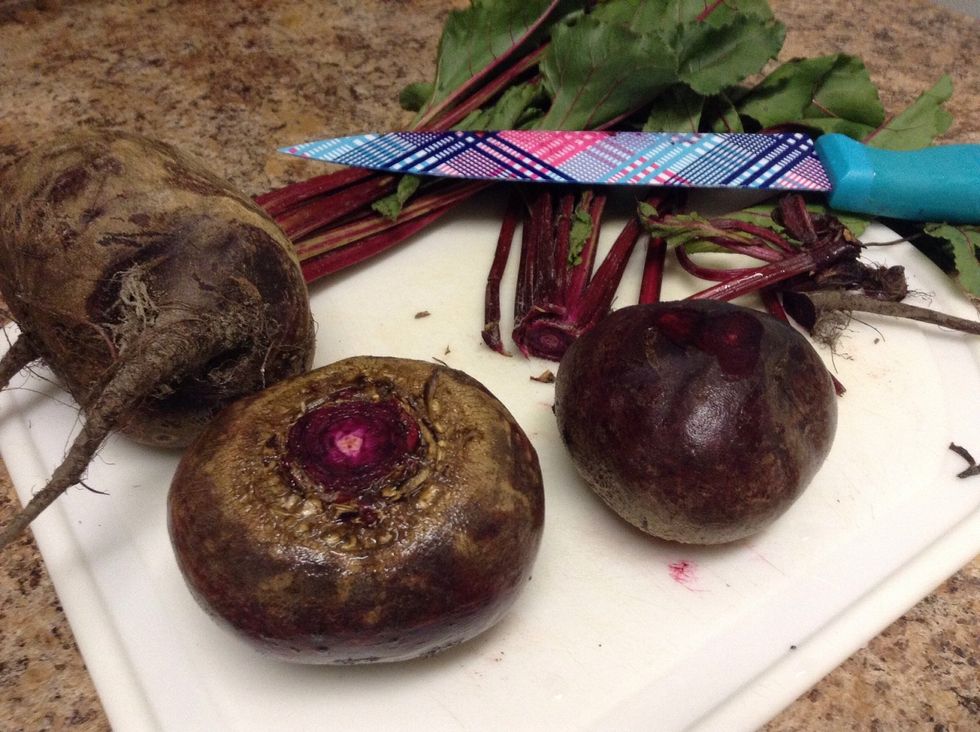 Remove the leaves and roots from the beets and wash them to remove as much dirt as you can.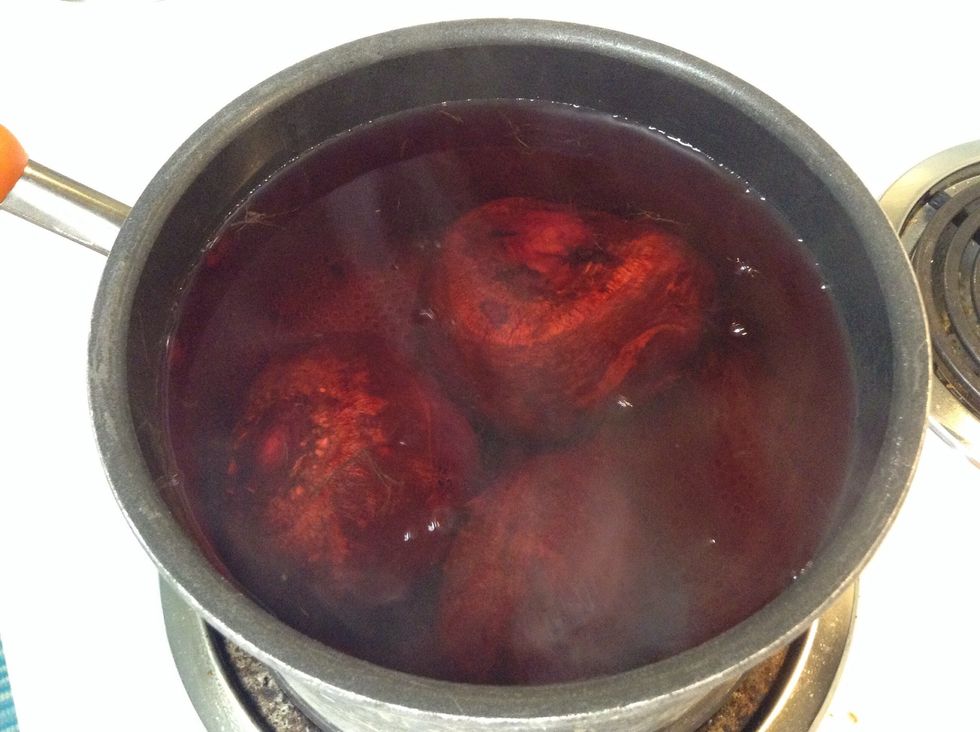 Boil for 2-3 hours in a conventional pot or 1hr in a pressure cooker, until they are cooked (use a knife to check their softness).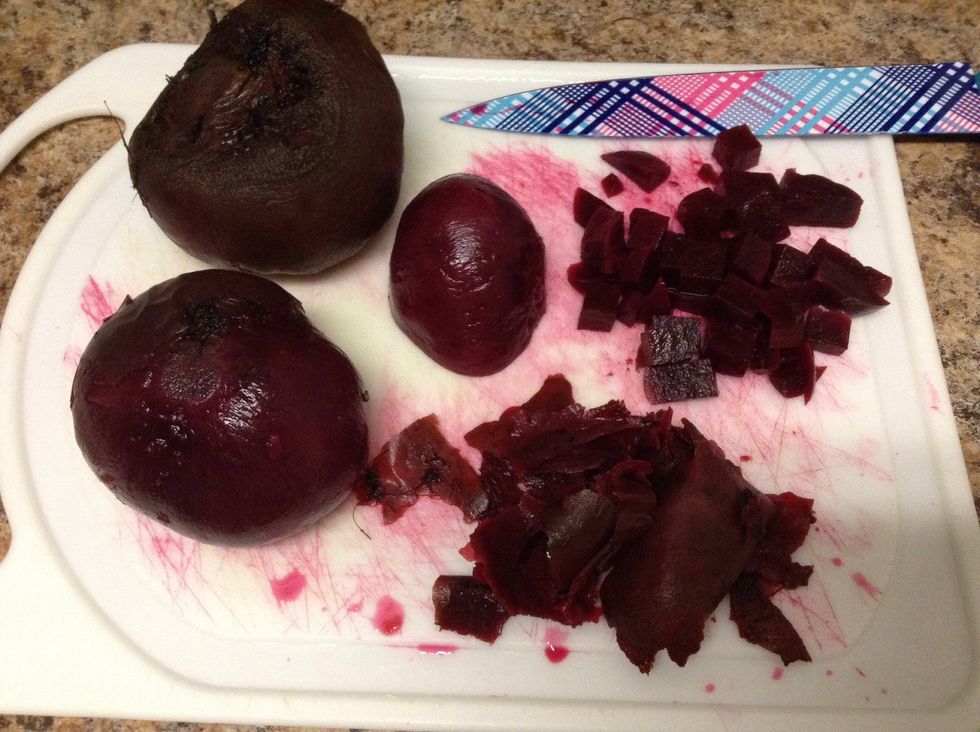 Cool the beets down under cold water then peel the skin with your fingers. Remove any remaining skin or dirt with a knife and dice the beets.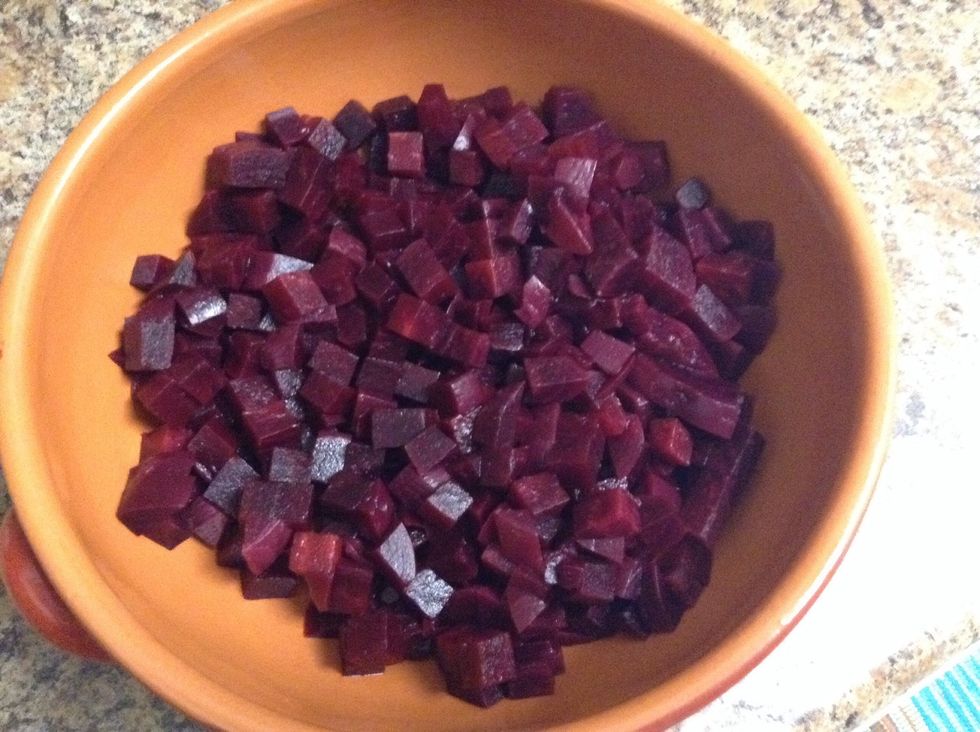 Reserve the beets in a bowl.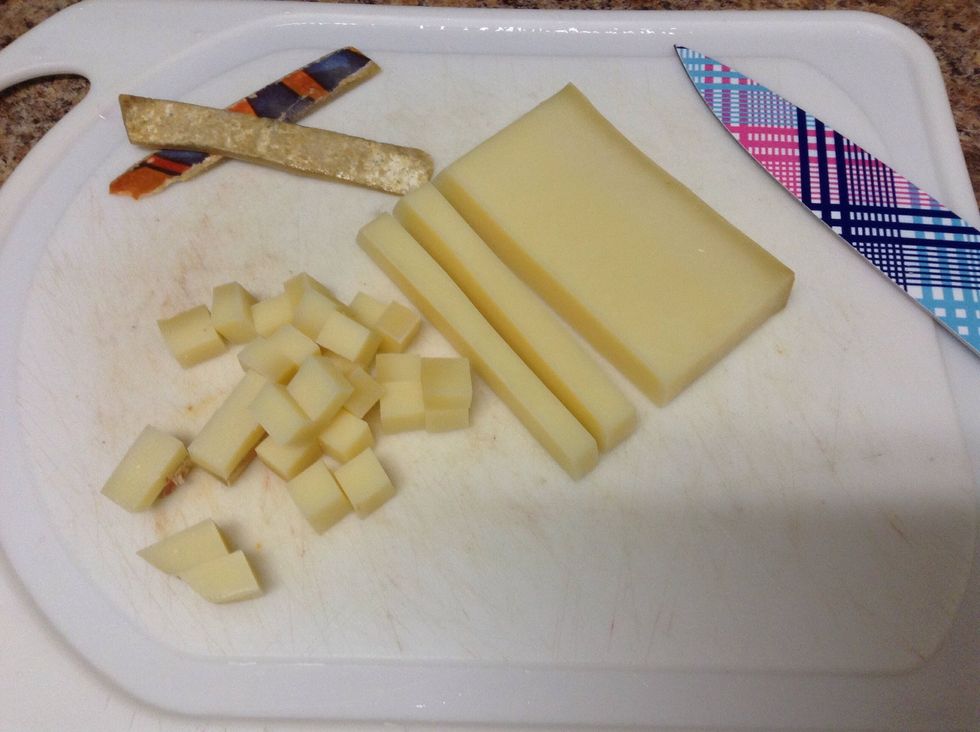 Remove the crust from the comté, then dice it (same size than for the beets).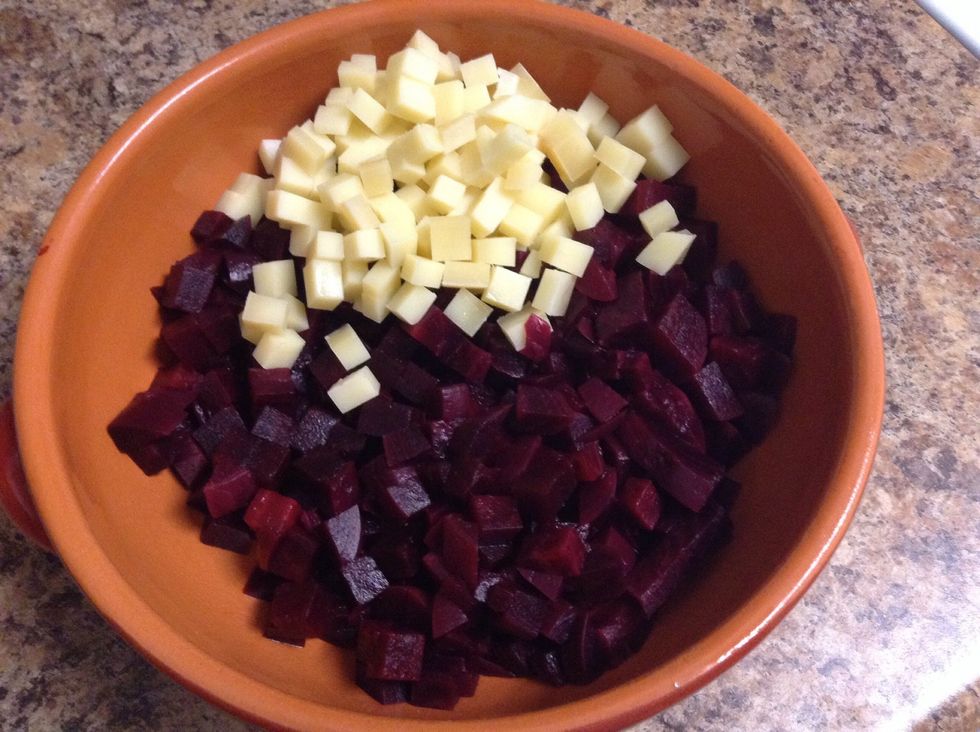 Add to the bowl.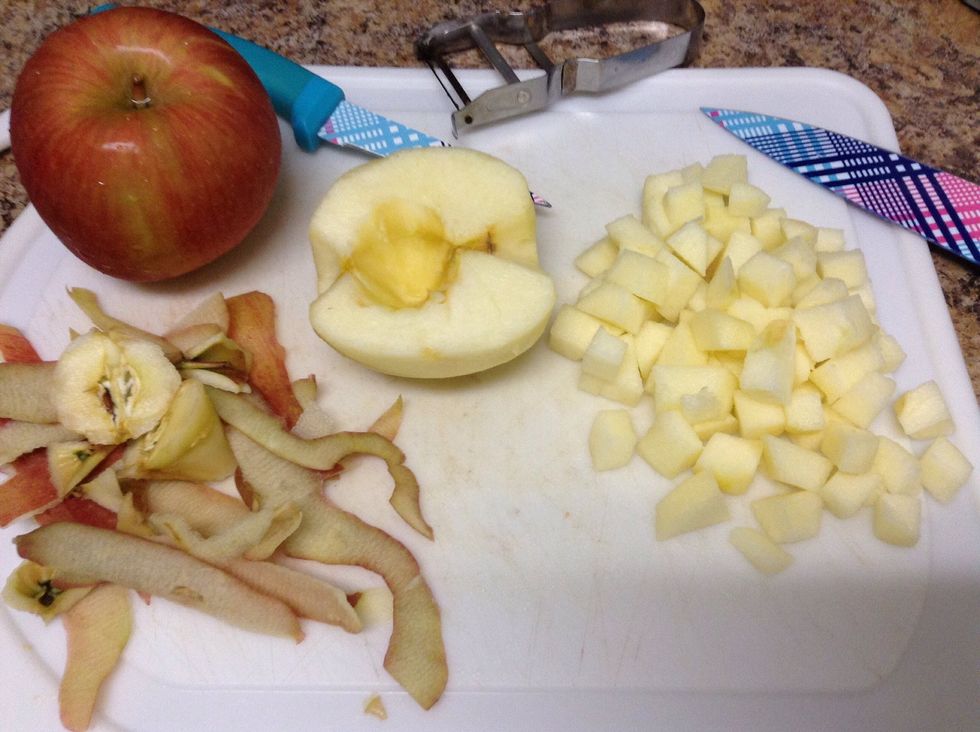 Cut the apples in two and peel the skin. Remove the seeds and dice the apples.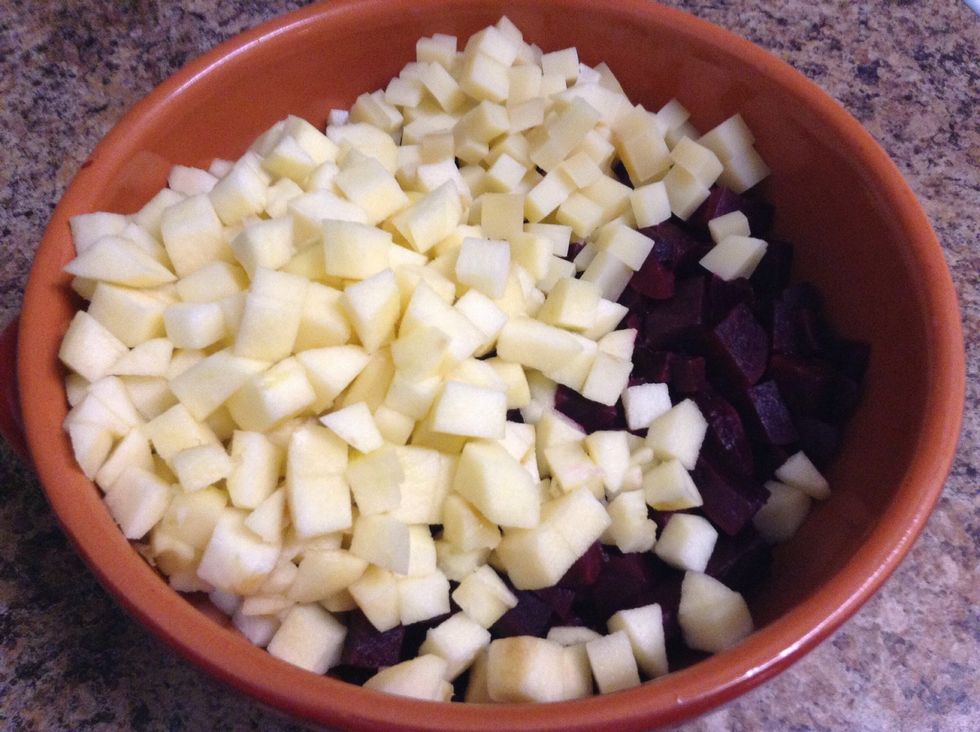 Add the apples to the bowl.
Add the walnuts to the bowl (it was originally done with chestnuts but could not find any).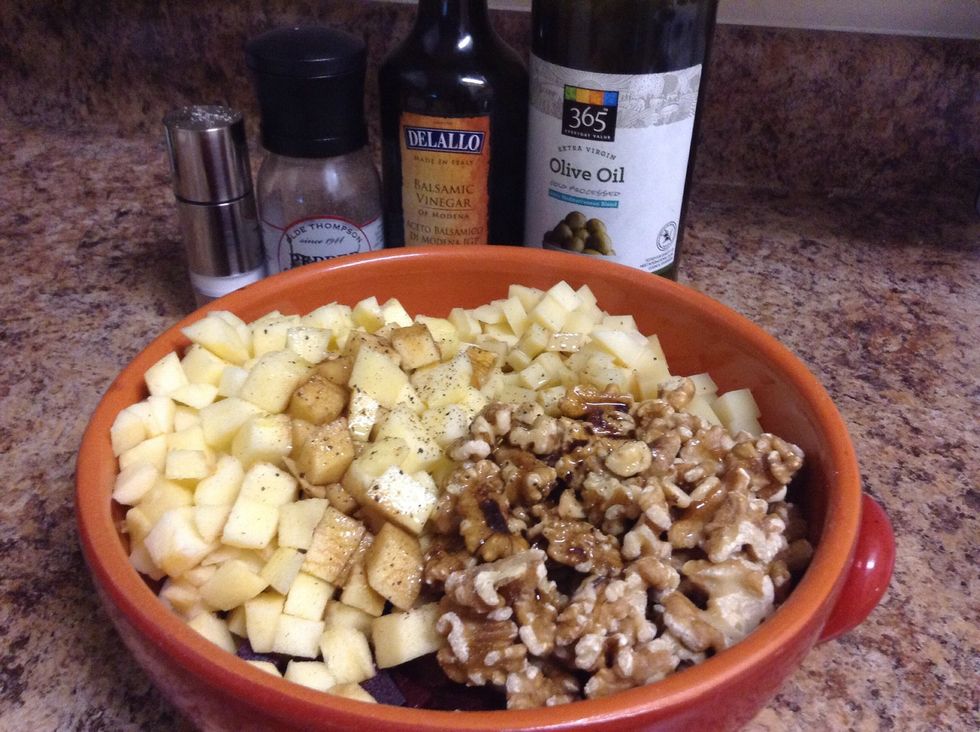 Season to your taste with olive oil, vinegar, salt, and pepper.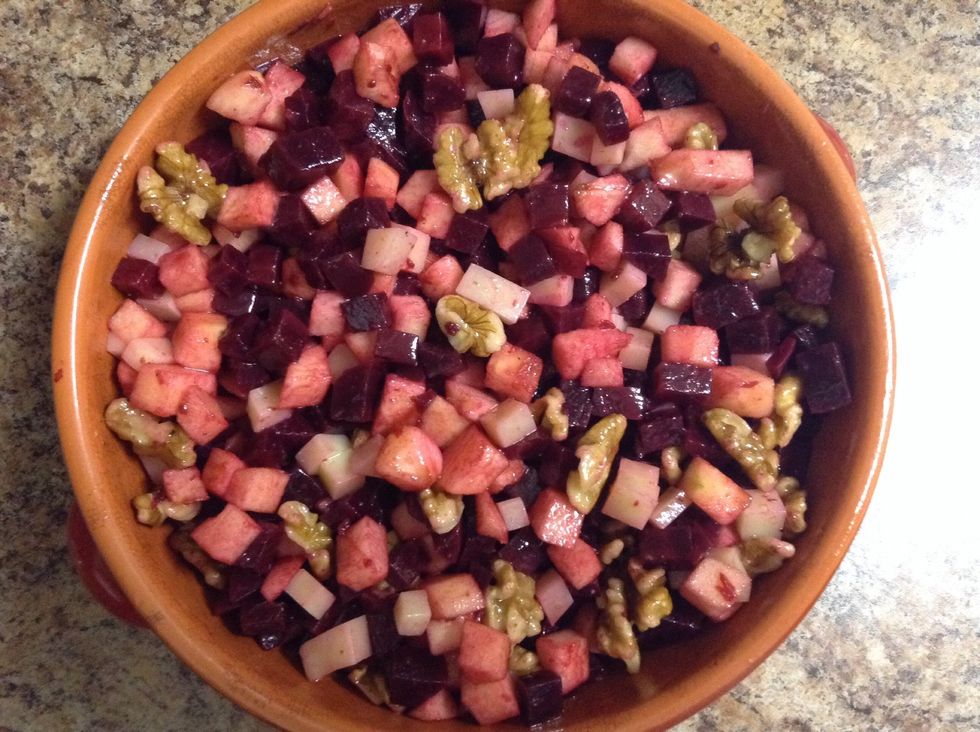 Mix well and your salad is ready! As you can see the apples quickly turn pink!
3.0 Beets
2.0 Apples
150.0g Walnuts or chestnust
0.0lb Comté or gruyere
Olive oil
Balsamic vinegar
Salt and pepper