How to make lumberjack egg & veggie scramble
The first time I made this my husband said,"You eat like a lumberjack!" So. That's why I call it that. :0)
37
First get a skillet and add 1 Tbs Olive Oil. Flame on med/high.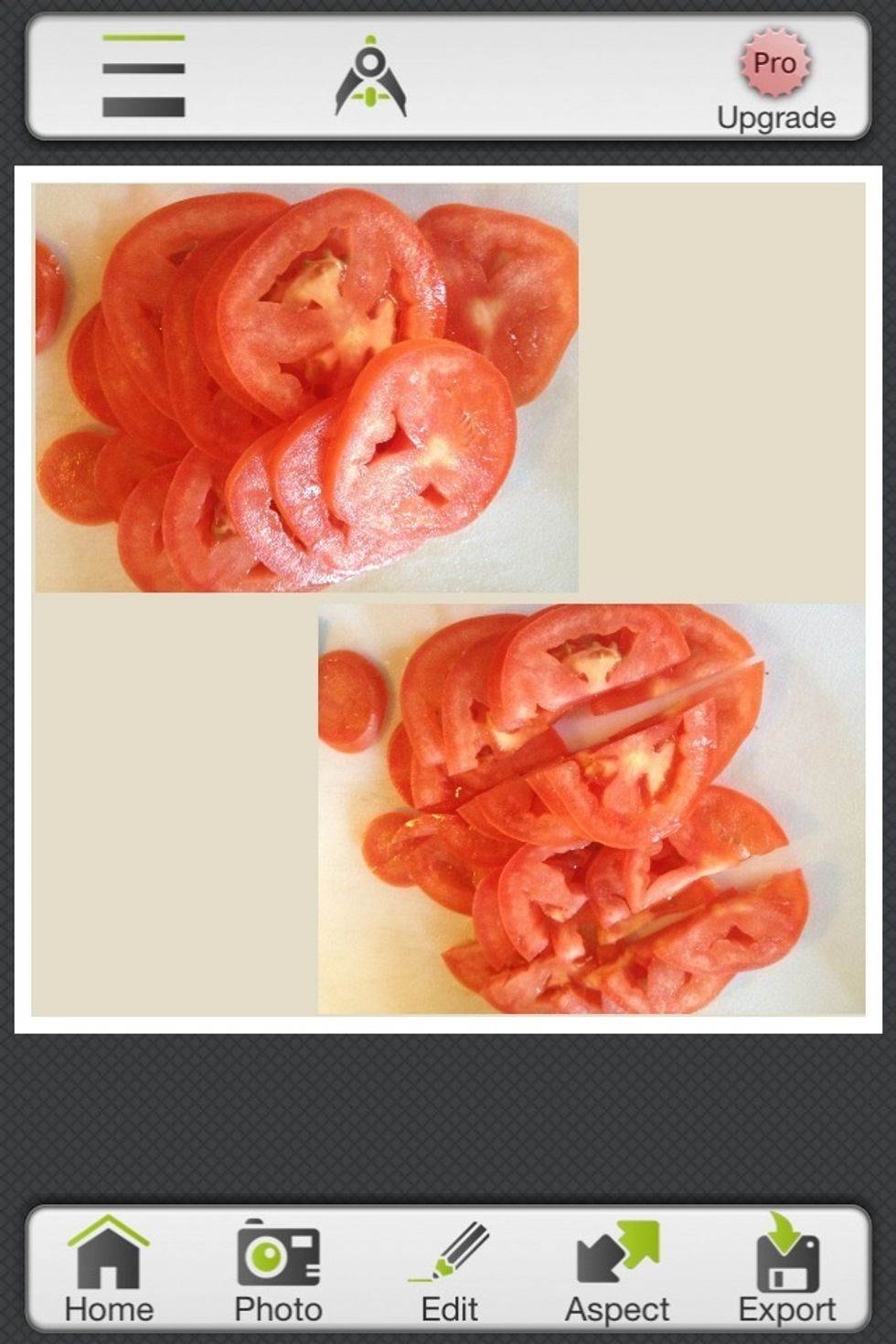 Slice your tomato. The whole thing. In circles. Then slice them in half. When I've chopped em up before they seem to get lost in the food.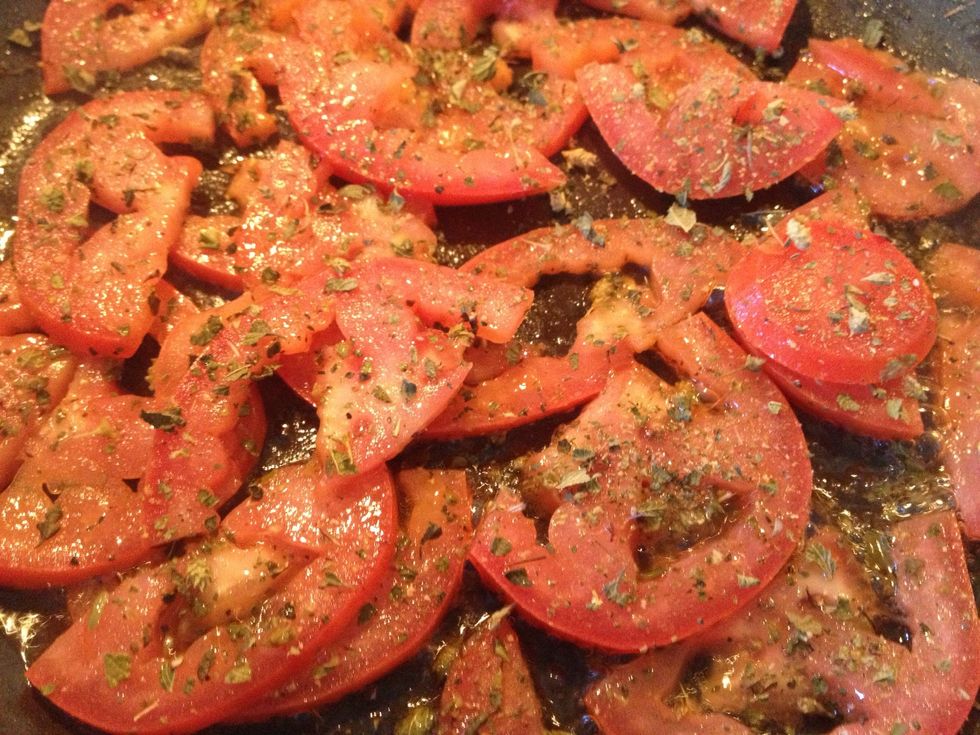 Add them to the heated oil. Cover them with oregano. This is to taste. I like to make sure they are all covered.
You will only turn them once. Let them cook/sauté for about 1.5 min. Then flip them over. I mean that literally. I use a fork if you need to. Let them cook on the other side for another min.
While the tomatoes are cooking cut up your onion and zucchini.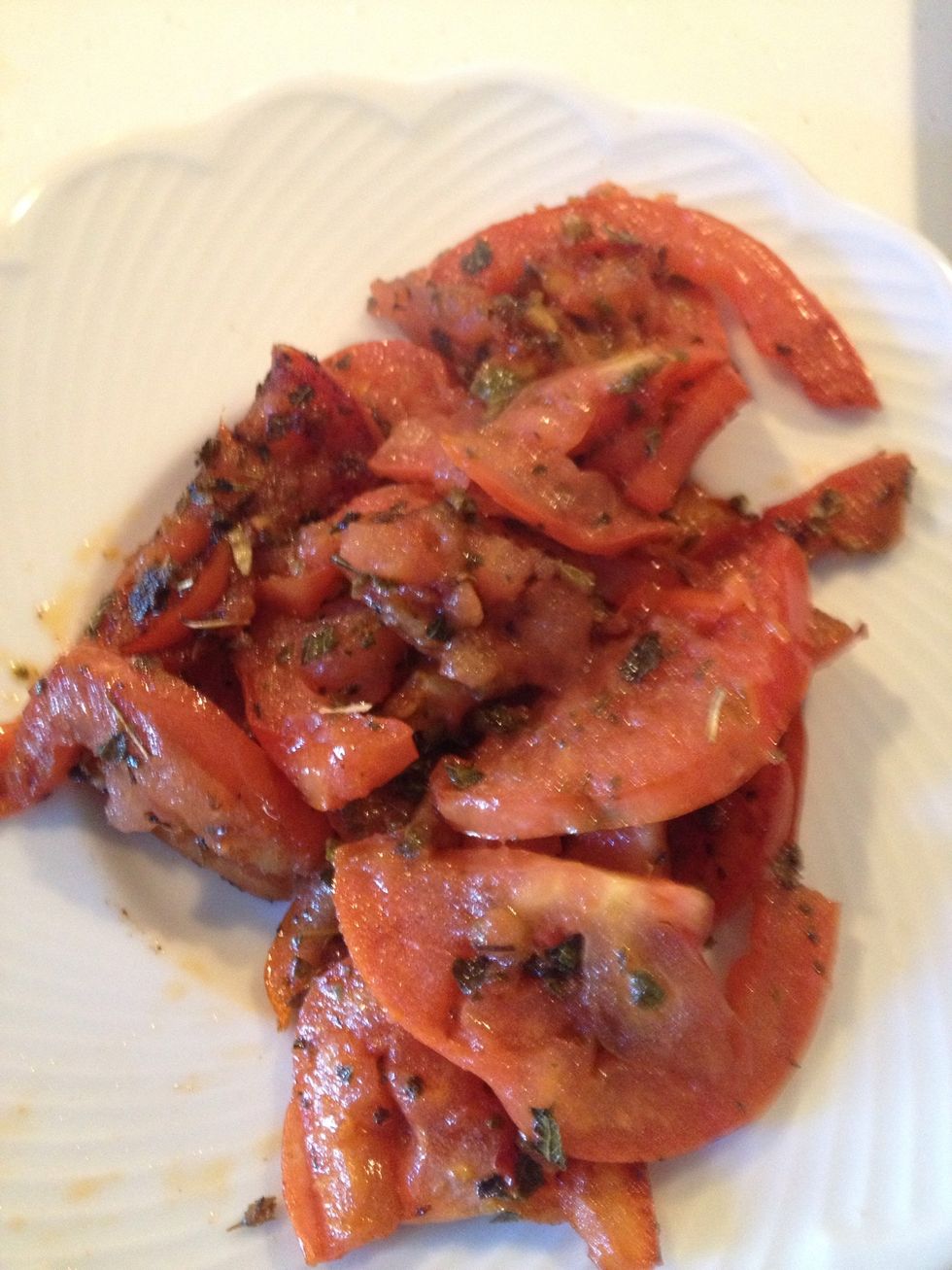 When they are done, put them on a plate.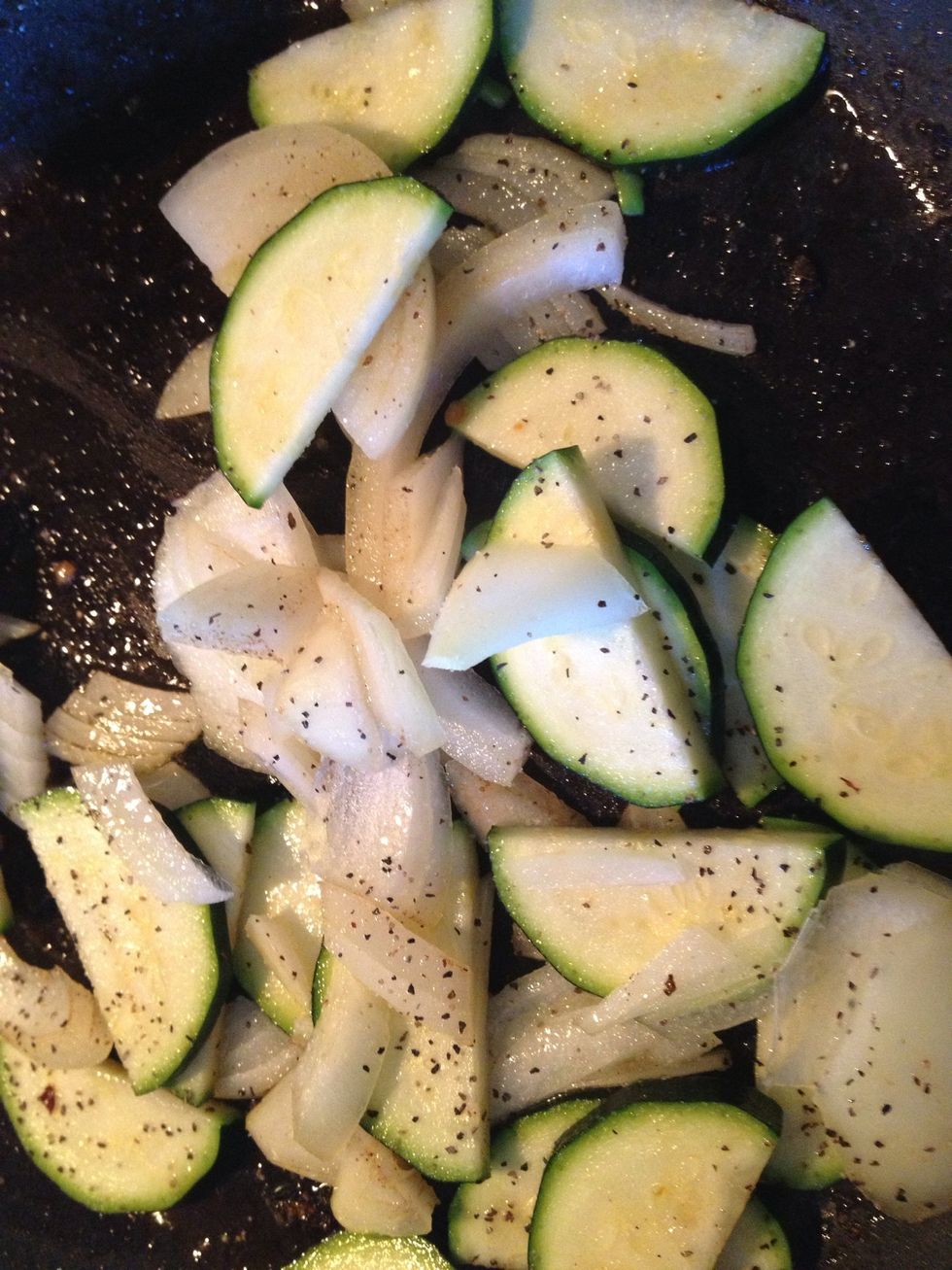 In the same skillet add another tbs of olive oil. When heated add the onion & zucchini. Season with salt & pepper. Stir n mix often until zucchini is semi golden.
While the onion & zucchini are cooking. Cut up 1 slice of bacon, 3 mushrooms & garlic.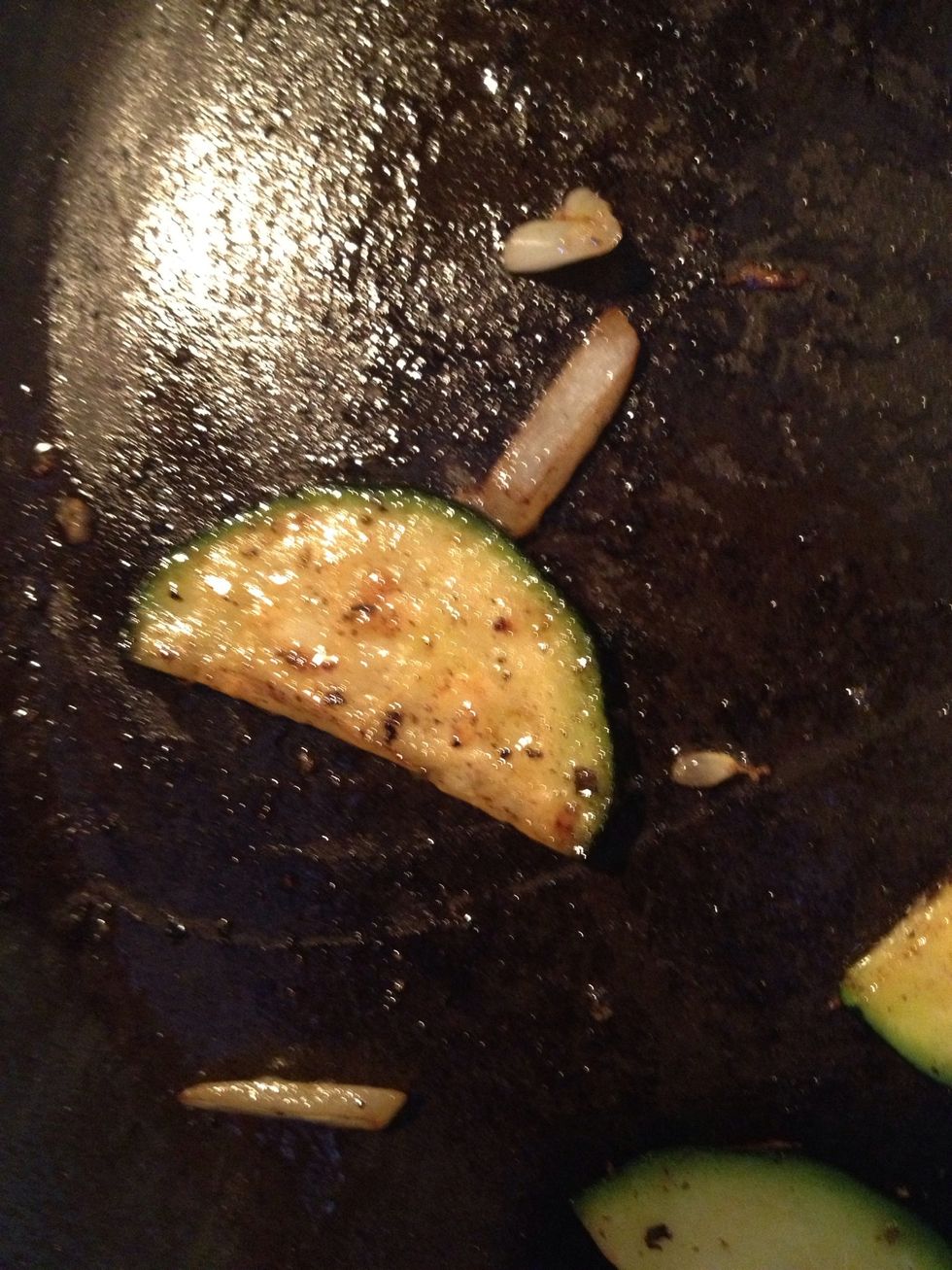 When zucchini looks like this....remove both onion & zucchini and put them on the plate with the tomato.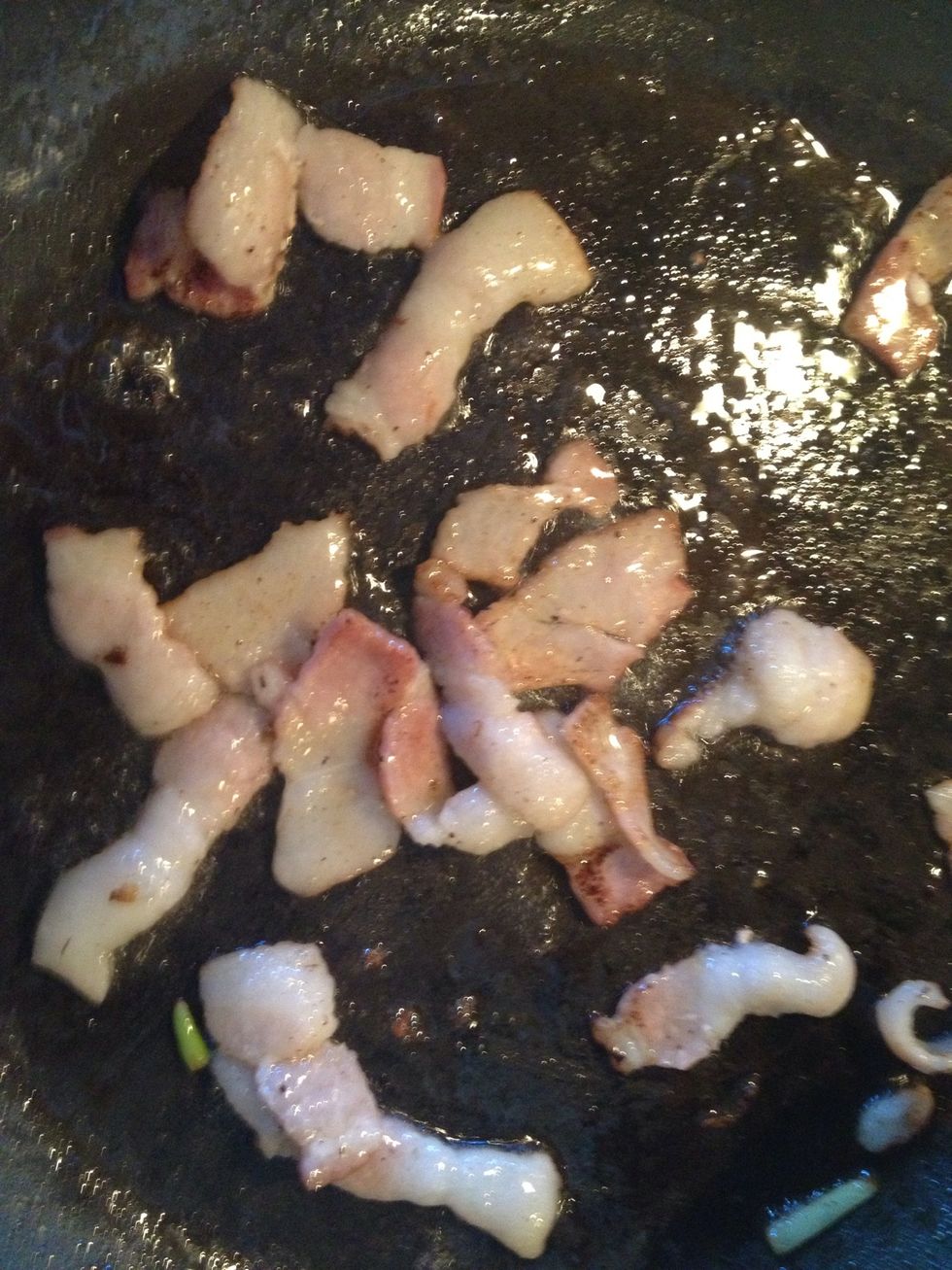 Do not add oil. Just add the bacon to the skillet.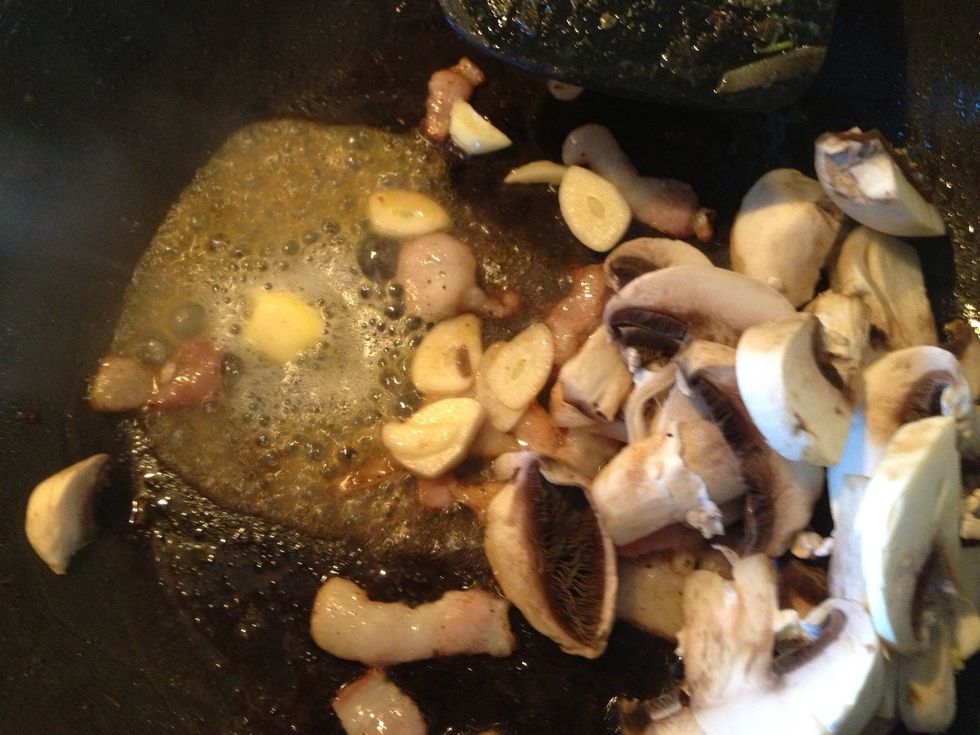 Then after it cooks a little... Add 1/2 tbs butter. Garlic & Mushrooms. Stir it all up for about 2/3 minutes.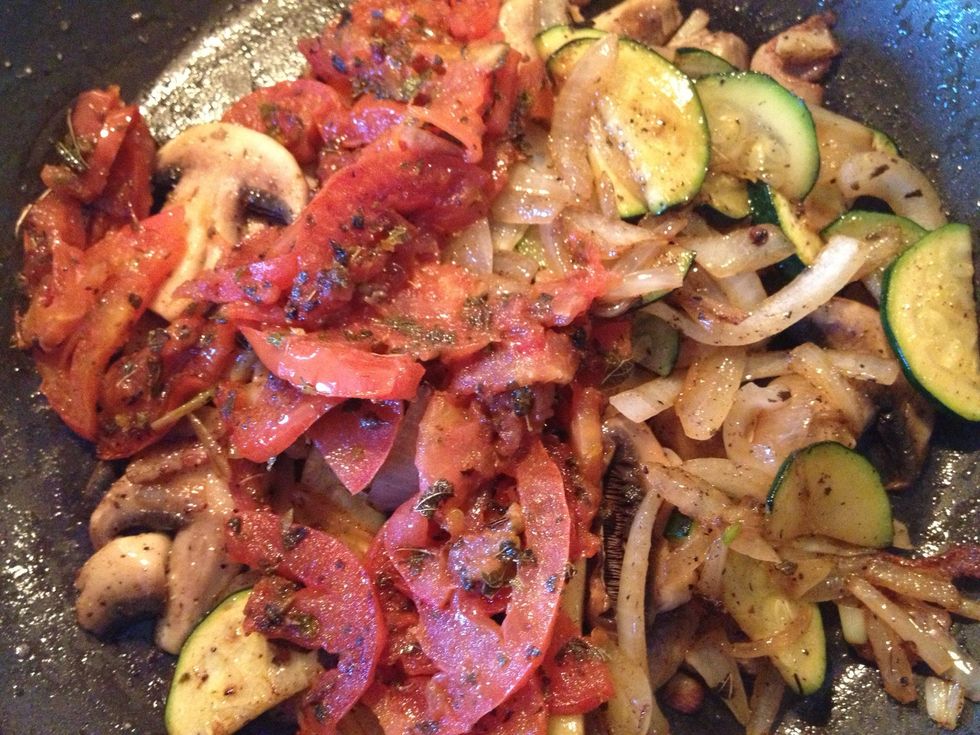 Add everything back in. Stir it up. Let it marinade for a minute.
You are going to drizzle the Red Wine Vinegar around the edge of the food. Let it absorb & and sort of become one with the food. So don't stir it just yet! It will evaporate soon. Then mix it up.
Get 2 eggs, scramble them up n have em ready. After the Red Wine Vinegar is absorbed, add the eggs. Stir until eggs are cooked!
Voila! Add cheese after its on your plate. Enjoy!
2.0 Eggs
1.0 Tomato
3.0 Mushrooms (White button)
1/4 Onion
1/4 Zucchini
1.0 Garlic clove
Red Wine Vinegar
Olive oil
Shredded cheese
Oregano
Salt & pepper
1.0 Slice of Bacon
1/2Tbsp Butter
Reyna Perez
I've hadn't posted anything in a while because I switched from the iPhone to Galaxy (LOVE IT) and there is NO Snapguide App for the Android market. \n